Nick and Rachael's summer wedding at the historic Old Jefferson Town in Oskaloosa, Kansas. Photos by Jerry Wang Photography – Kansas CIty Wedding Photographer
Tell us how you first met? Who what when where why? Give us the dirty details.
Technically speaking, we met at the Kramer Quik Cats on K-State's campus. Nick was chatting with Audrey – my twin sister – and I quickly stopped by to let Aud know something. Our first encounter was a quick 'hi'. Nothing too special here.
About a year later, however, Nicholas and I enrolled in the same Human Relations and Gender roles course at Kansas State. Our first day in the class we each sat next to people with totally different perspectives than our own on the way relationships with others should be handled. Day two of that class we noticed that we were someone the other knew, and we teamed up for the duration of the semester as two like-minded people.
As the title of the course would indicate, the class prompted us to discuss exactly how we felt about relationships with not only our families, but also relationships in general.
It was through this class that our friendship strengthened. After that semester, Nick and I would see each other from time to time in the union at Caribou Coffee – where Audrey and I liked to hang out and watch the people go by. Nick would join us sometimes – at the prompting of his friend and roommate Ben Ketter.
When summertime rolled around, Nick graciously assisted my sister and my parents in moving me out of one apartment and into another while I was away in Europe. He and Audrey hung out regularly while I was gone, and when I returned, we all spent our evenings together watching movies.
By the end of the summer we were dating, and seven months later, we were engaged.
When did you know he / she was the one? Was there something he / she did?
Nick always says that he knew we were a match when we went to see Despicable Me 2 in theaters and admitted to one another that the popcorn popping and coke slurping commercial was our favorite part of the moving-going experience.
I think that I knew when we showed up on our first date together wearing the exact same outfit. Just the boy and girl versions – black v-neck Tee's and Khaki shorts.
What is the most memorable date you've ever had?
I would say that our most memorable date was Valentine's Day 2015. Neither of us were really thinking about the holiday – and I think we might have both forgotten, honestly. We really didn't feel like cooking, and we didn't feel like trying to fight for a table at a restaurant, so we settled on Taco Bell and a movie at home. I'm pretty sure we both slept through the movie we rented – this 'date' kind of describes us.
Tell us about the proposal (did you see it coming, how long was it in the planning? How did you feel? Nervous, excited, freaking out?)
In January 2014 my mother, my sister, and I went to Kansas City to visit an antique mall that my mom wanted to go to. Attached to the mall was an antique jewelry store. Naturally, we decided to visit that first. As we are browsing around, I notice a ring that looks nearly identical to one that I had found on the internet about a month prior – please bear in mind that at this point Nick and I had only been together for about 4 months, way too early to be thinking about rings.
At the encouragement of my mother and sister, I tried on the ring –  a perfect fit! I loved it, but knew that I had to let it go. Little did I know, however, that though I had continued to walk around the antique mall, my sister stayed behind and took several pictures of this ring and sent it to Nicholas. I believe her text messages were very clear in stating that this is THE ring and he needs to waste no time in purchasing it before its gone forever. 4 months.
After some consideration, and discussion with his parents, Nick decided that he would go to this antique mall on the day of his EMT testing for which he had already planned to be in KC. He bought the ring and talked to my dad that day.
Nick had planned to wait until after graduations to propose, but decided that he could not stand the wait. The date was set for April 5, 2014 – the same day as the Wildcat Grand Prix Bicycle Race – Nick was racing that day.
I thought it odd that my entire family came up for that particular bike race, but went with it. I thought it was even more odd that Nick insisted we go hike Konza in the evening when the sun was setting and both of our families had made a special trip into town. The night got even more odd when Nick made us hike the trail slowly. I was not figuring this out.
When we got about halfway around the 2 mile loop around Konza, Nick got down on one knee. I was shocked – absolutely speechless. When I accepted the proposal, several of our friends and siblings jumped out of the prairie! The shock was obviously compounded. I didn't speak the rest of the evening.
It wasn't until later that I learned that about two weeks prior to the engagement, Nick had nearly spilled the beans. Nick and Audrey were discussing details loudly in Audrey 's and my apartment, and they did not know that I was taking a shower. Luckily, I could not hear their conversation, and the secret was kept.
Describe the theme or décor for your wedding.
I don't think that our wedding has a theme – or I would hope it doesn't. We chose a museum that features historical buildings in Jefferson County. We didn't do a whole lot of additional décor because we wanted the venue to speak for itself. We chose to dress the tables with silver candlesticks upon books, and created two large chandeliers for the tent so that it felt a little more like it belonged to the rest of the venue.
Vendor List: 
Photography | Jerry Wang Photography
Florist | McLouth Flower Loft – Corlis Weeks
Ceremony Venue | Old Jefferson Town – When I was little, my mom was a docent for the museum, we spent quite a bit of time with her on the museum tours. The chapel on the grounds was founded by relatives on my mother's side – and even though we are not using it as the Ceremony Venue due to size, it was an important part of picking the venue.
Reception Venue | Old Jefferson Town
Wedding Planner | Michael Skaggs
DJ / Entertainment | Top City Tunes
Catering | Oakley Creek Catering   
Cake | Mimzy's Cakes – Tonya Vila
Dress Designer | St. Patrick – Pronovias
Dress Salon | Kari's Bridal
Bridesmaid Dresses | David's Bridal
Groom and Groomsmen Attire | Men's Wearhouse
Wedding Planner / Coordinator | Michael Skaggs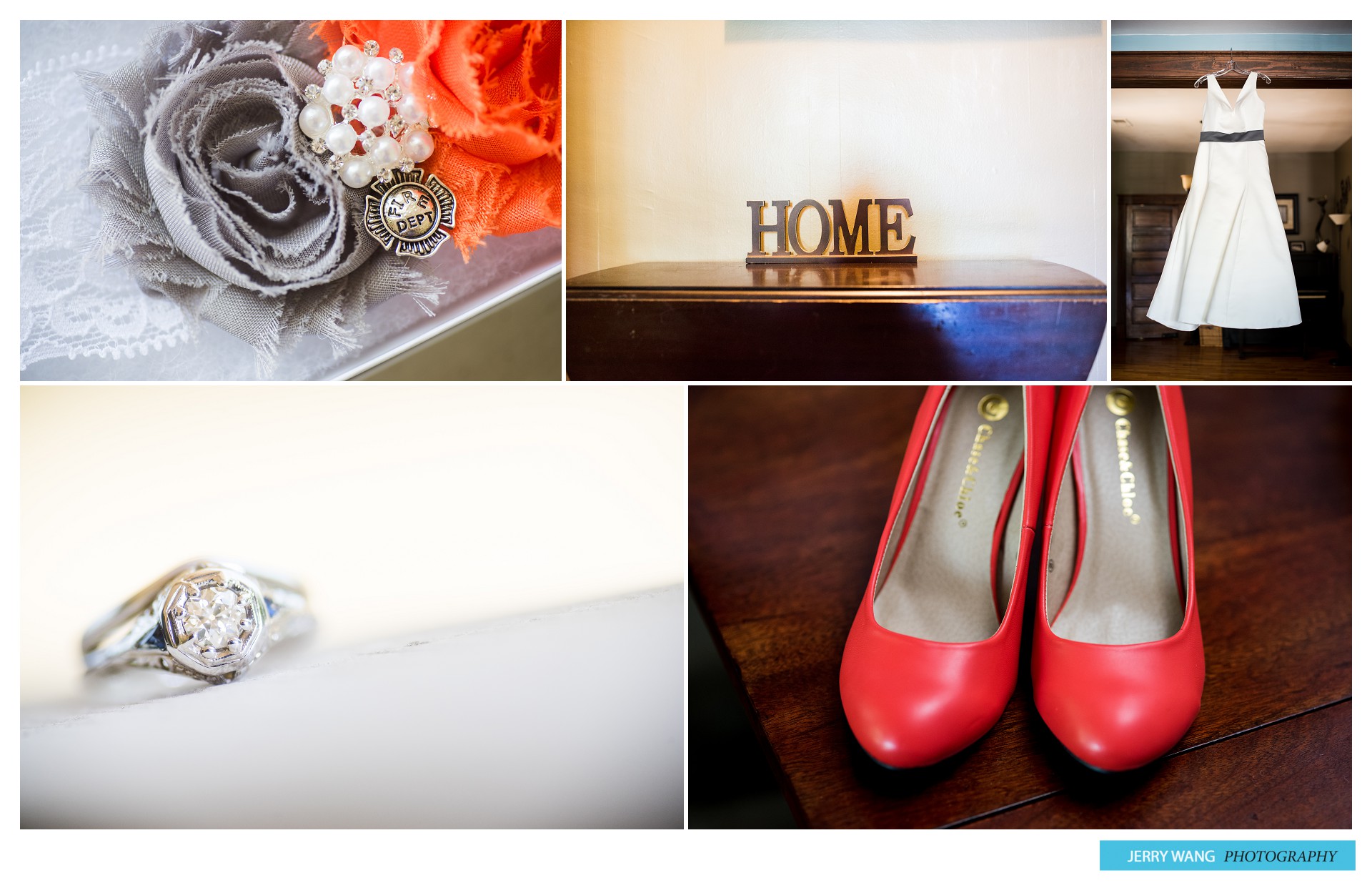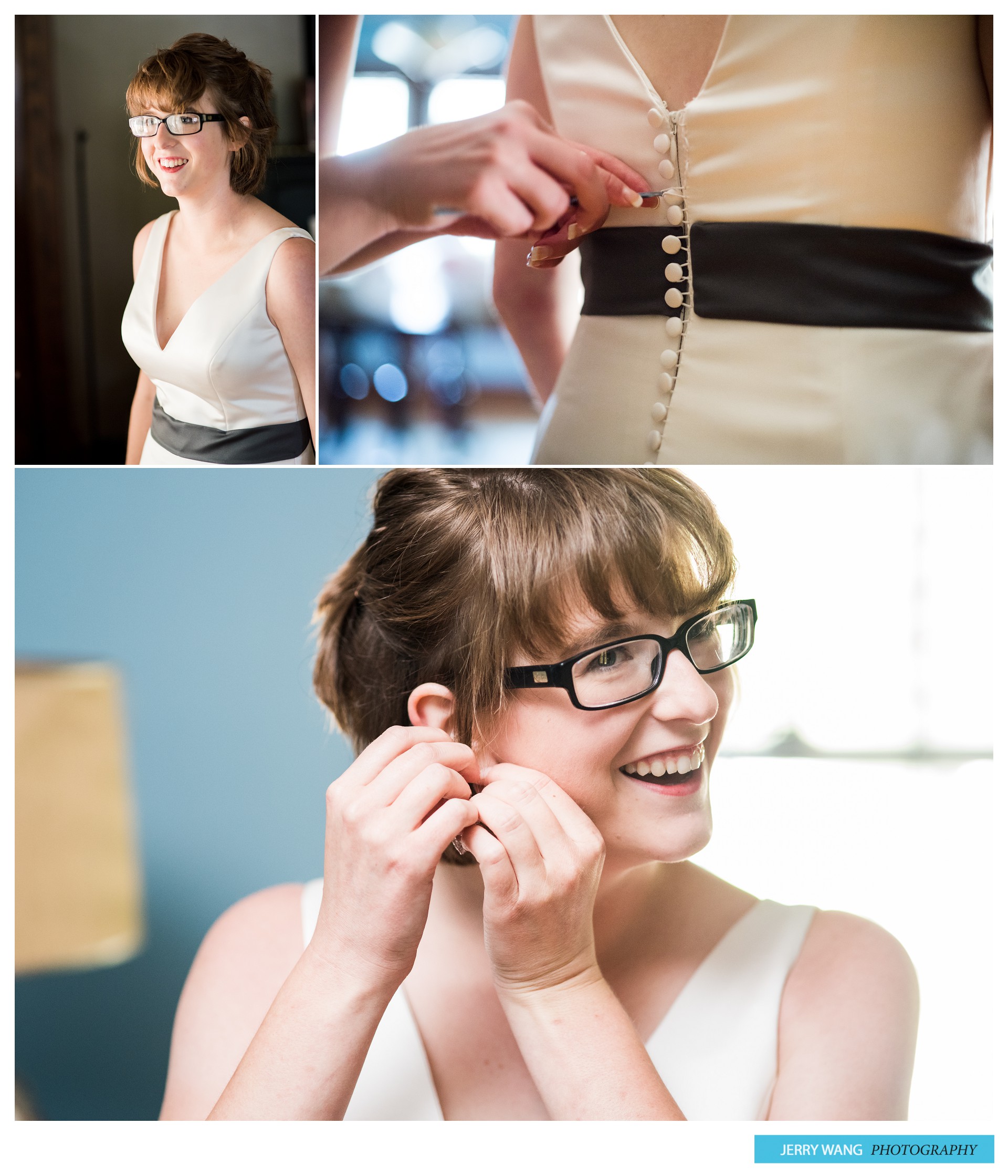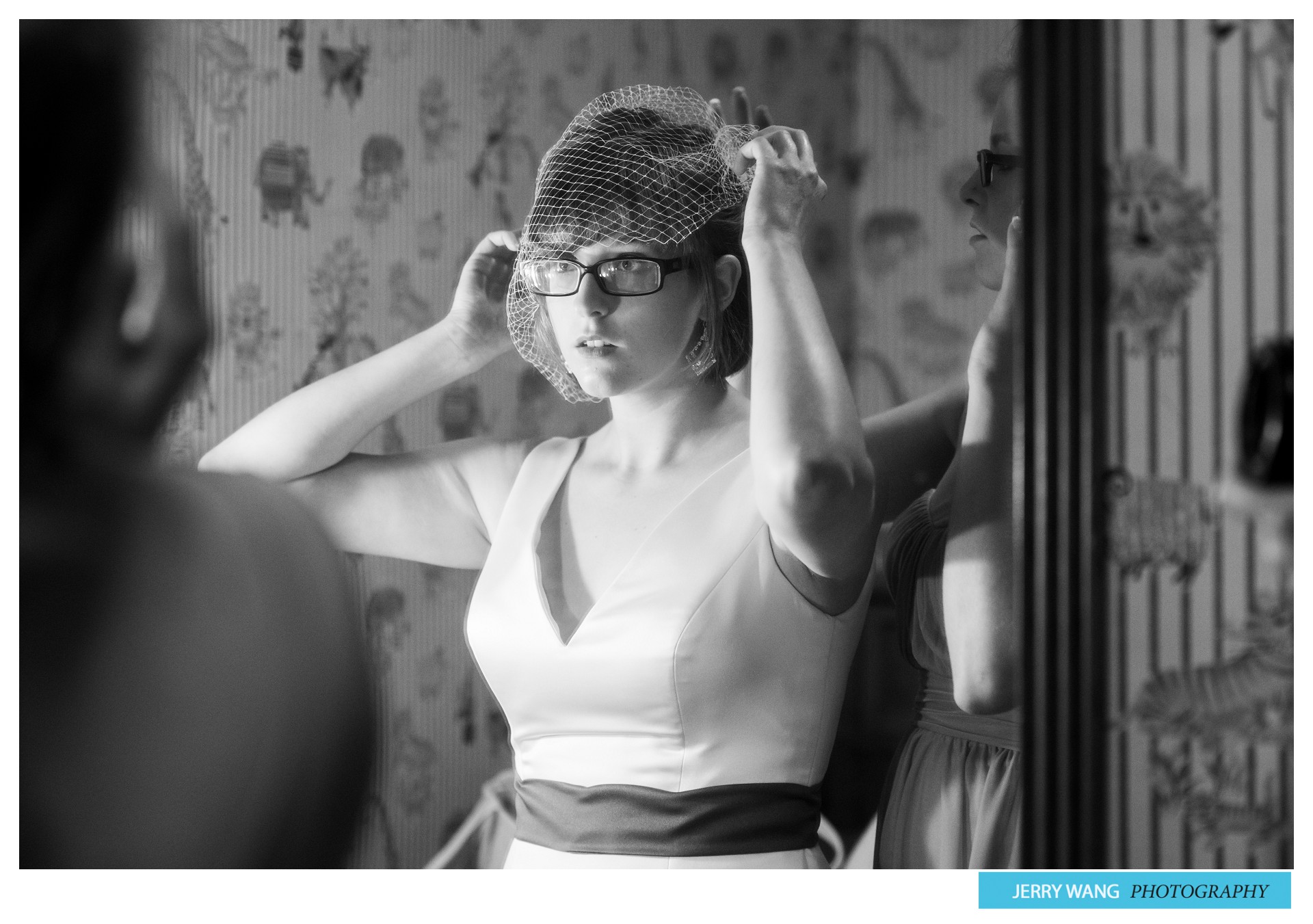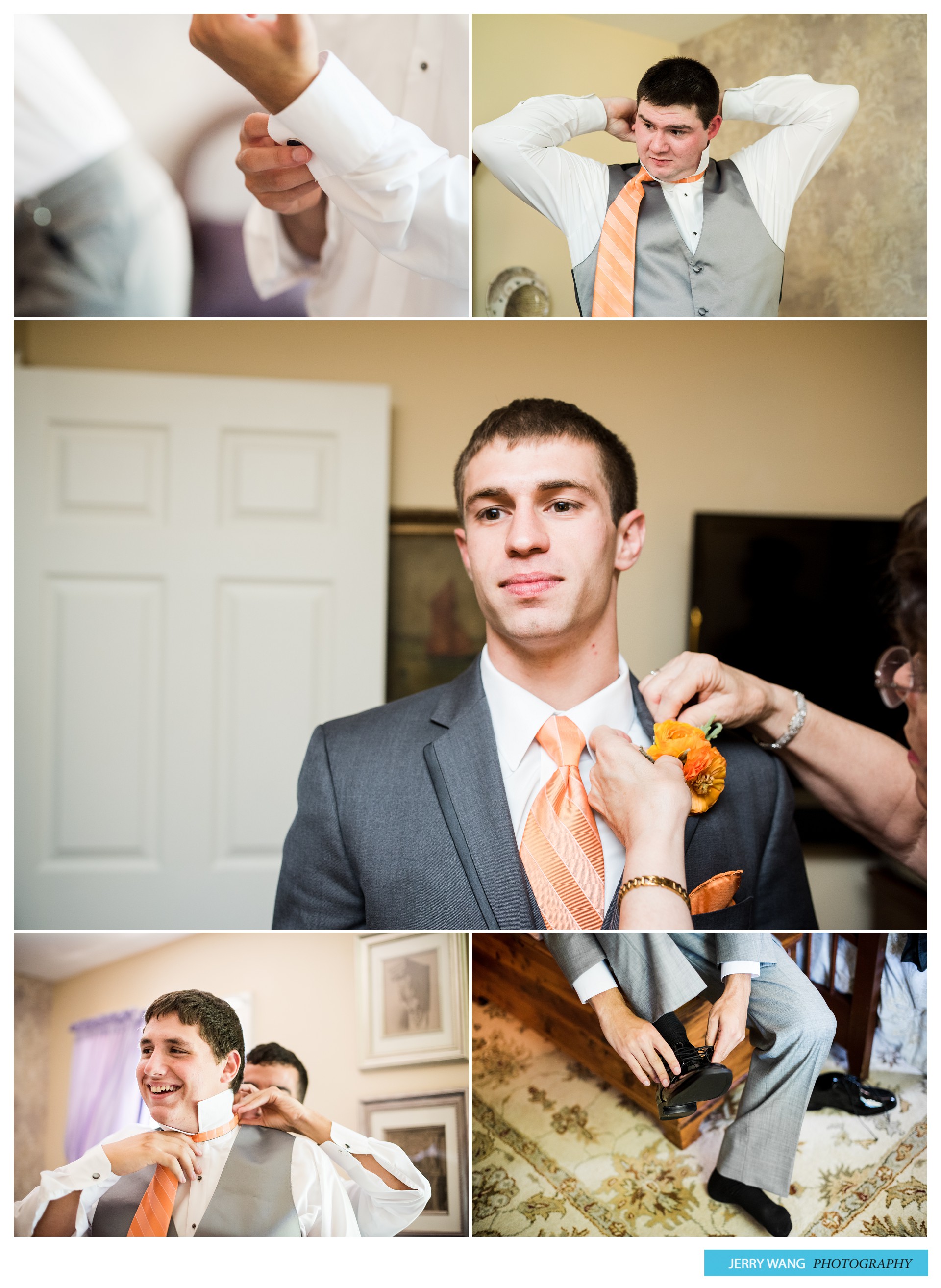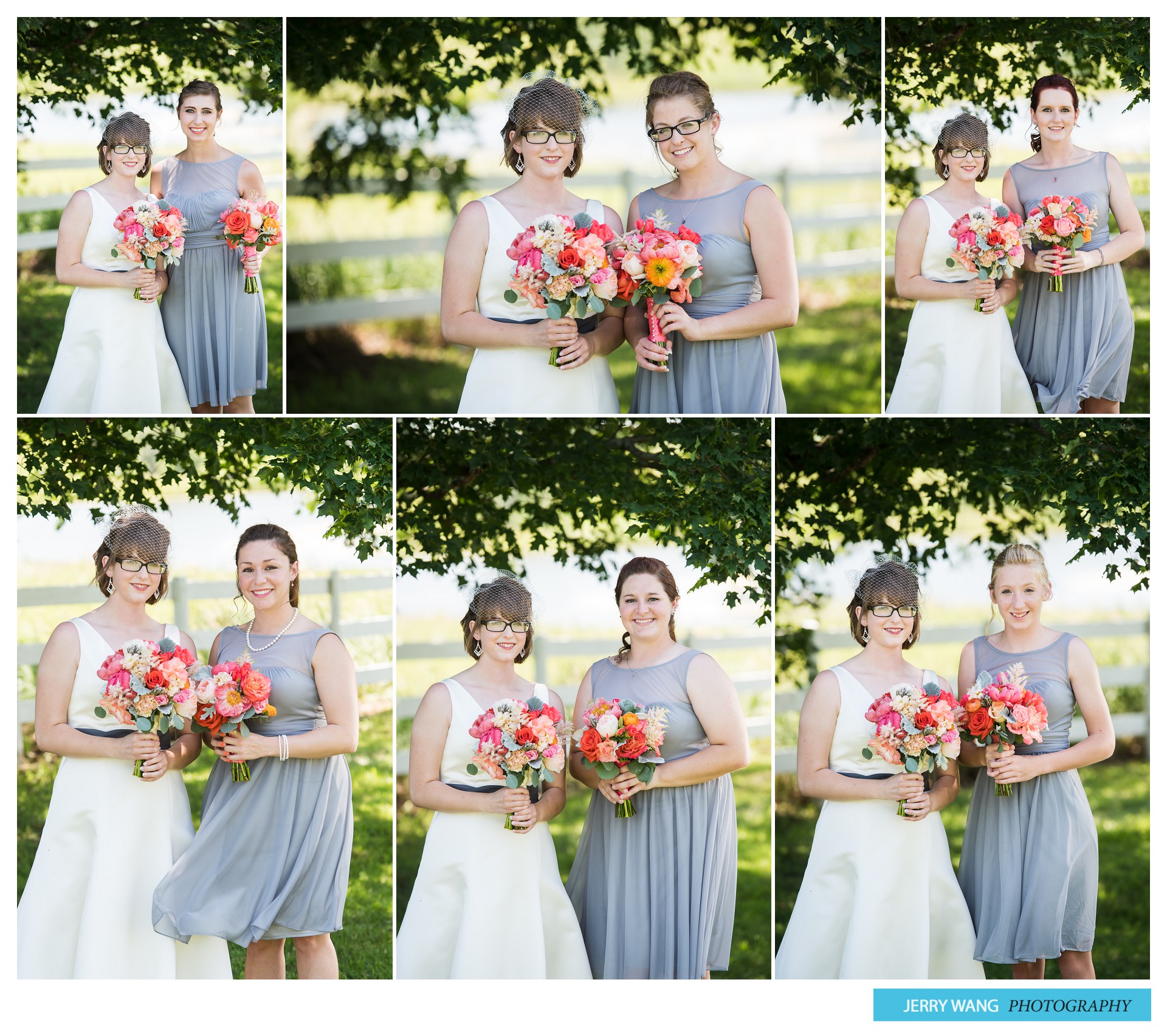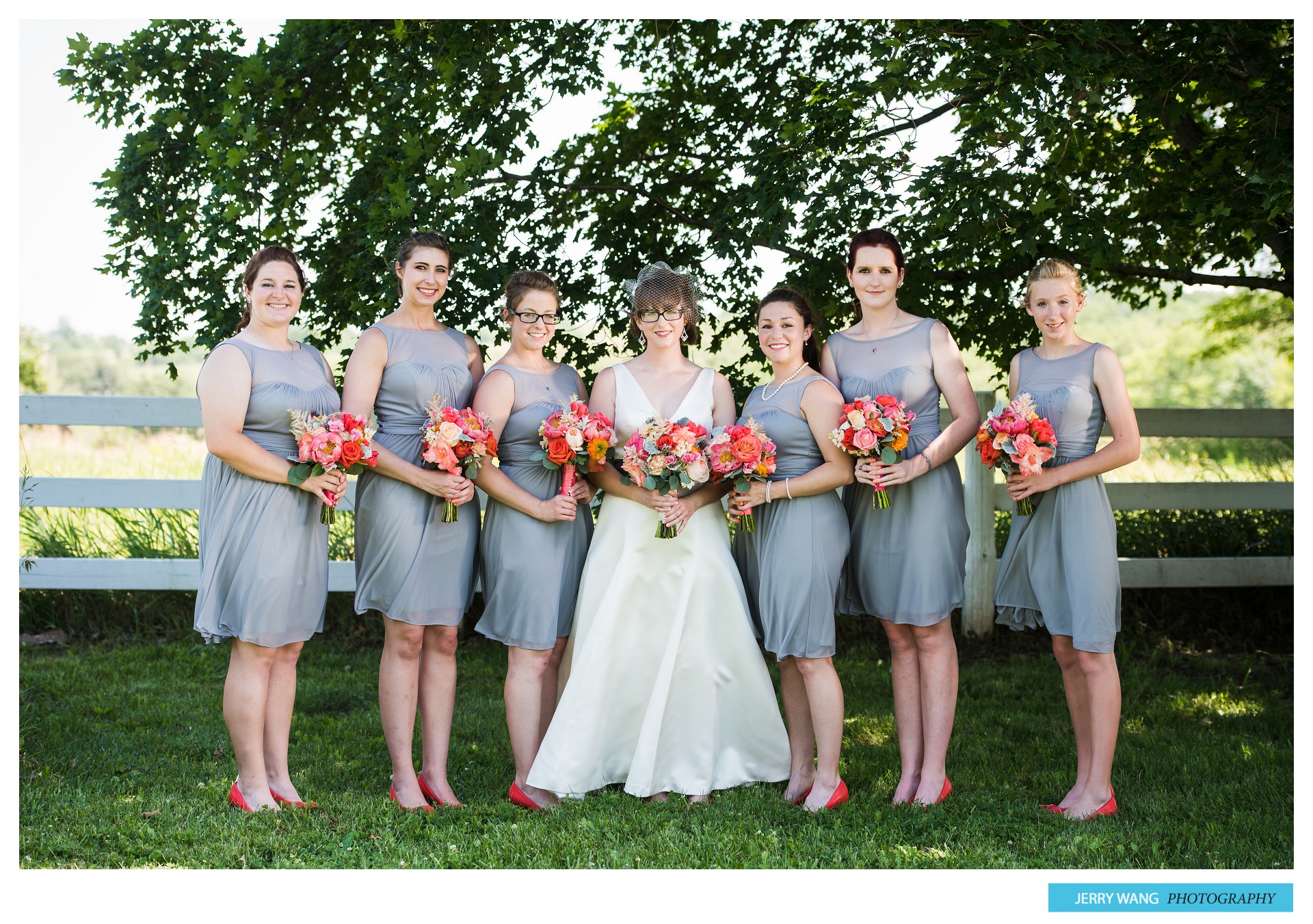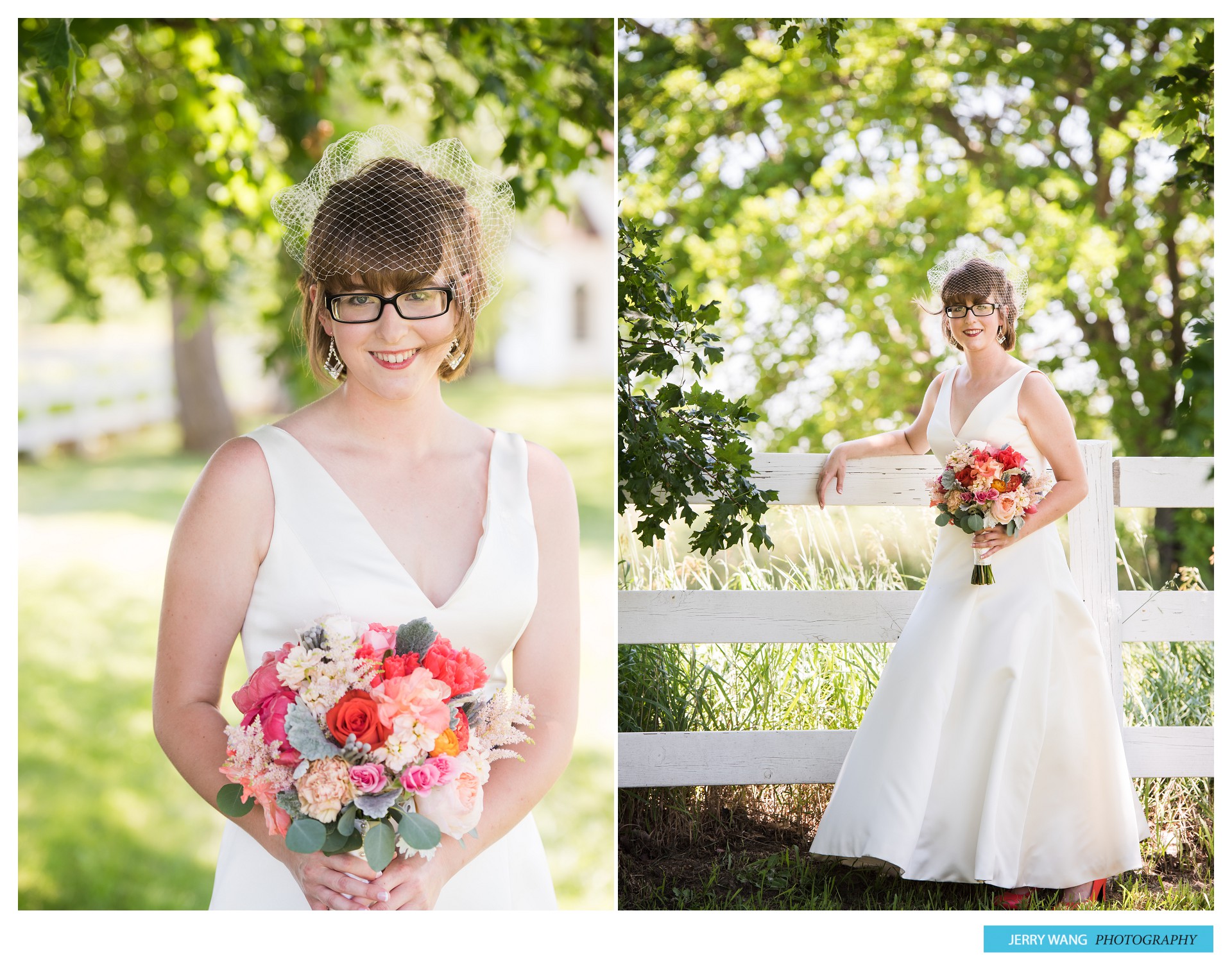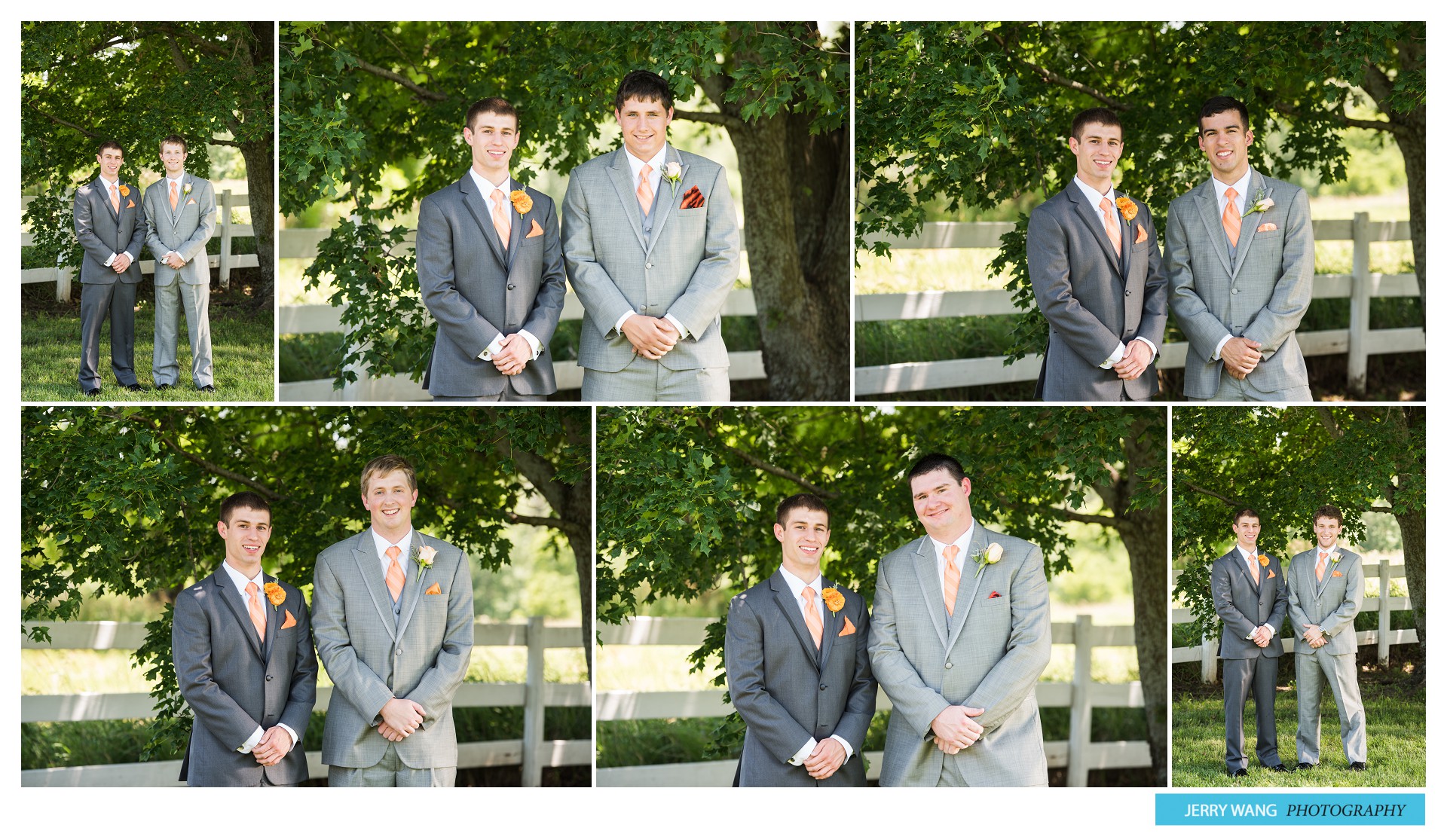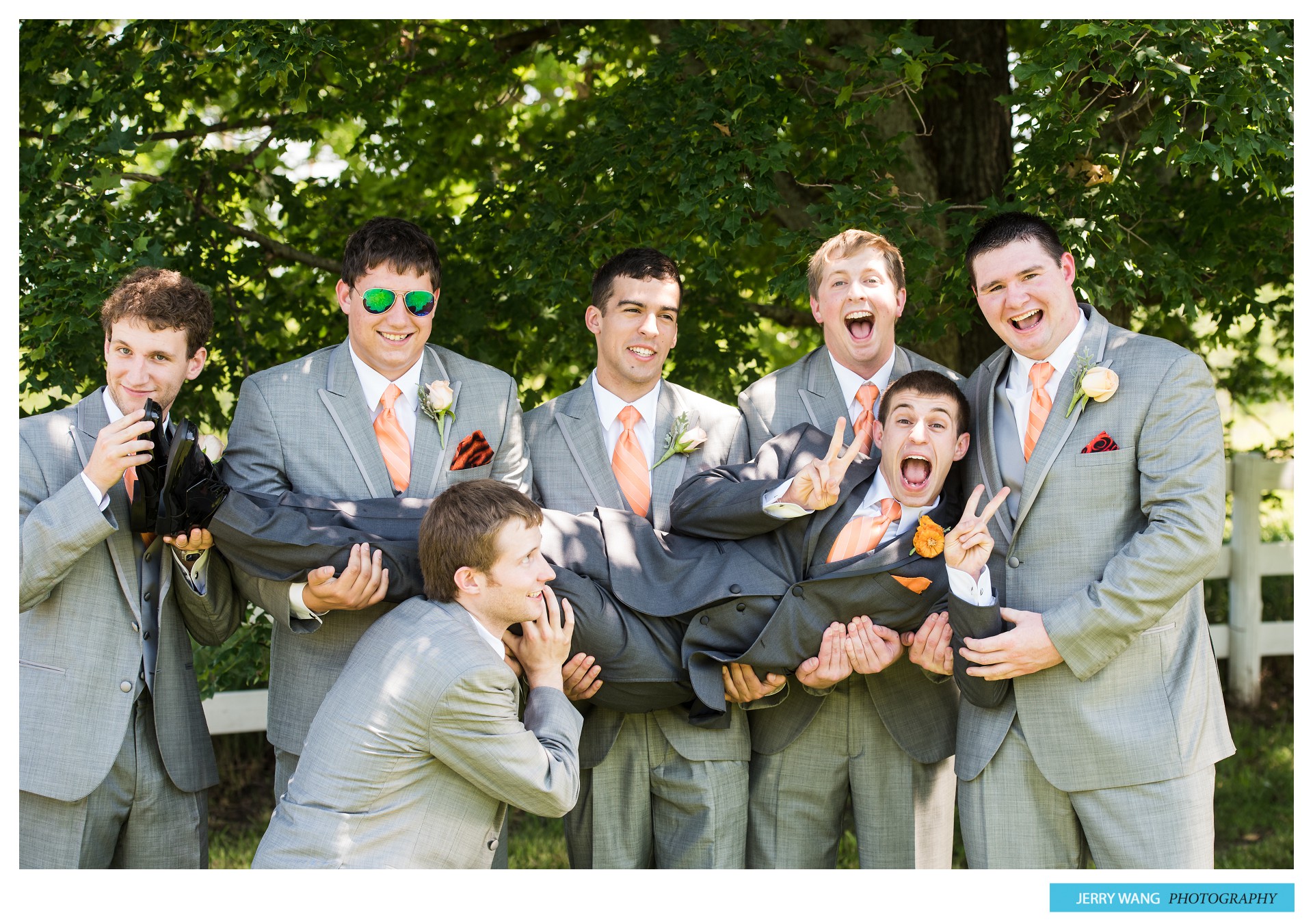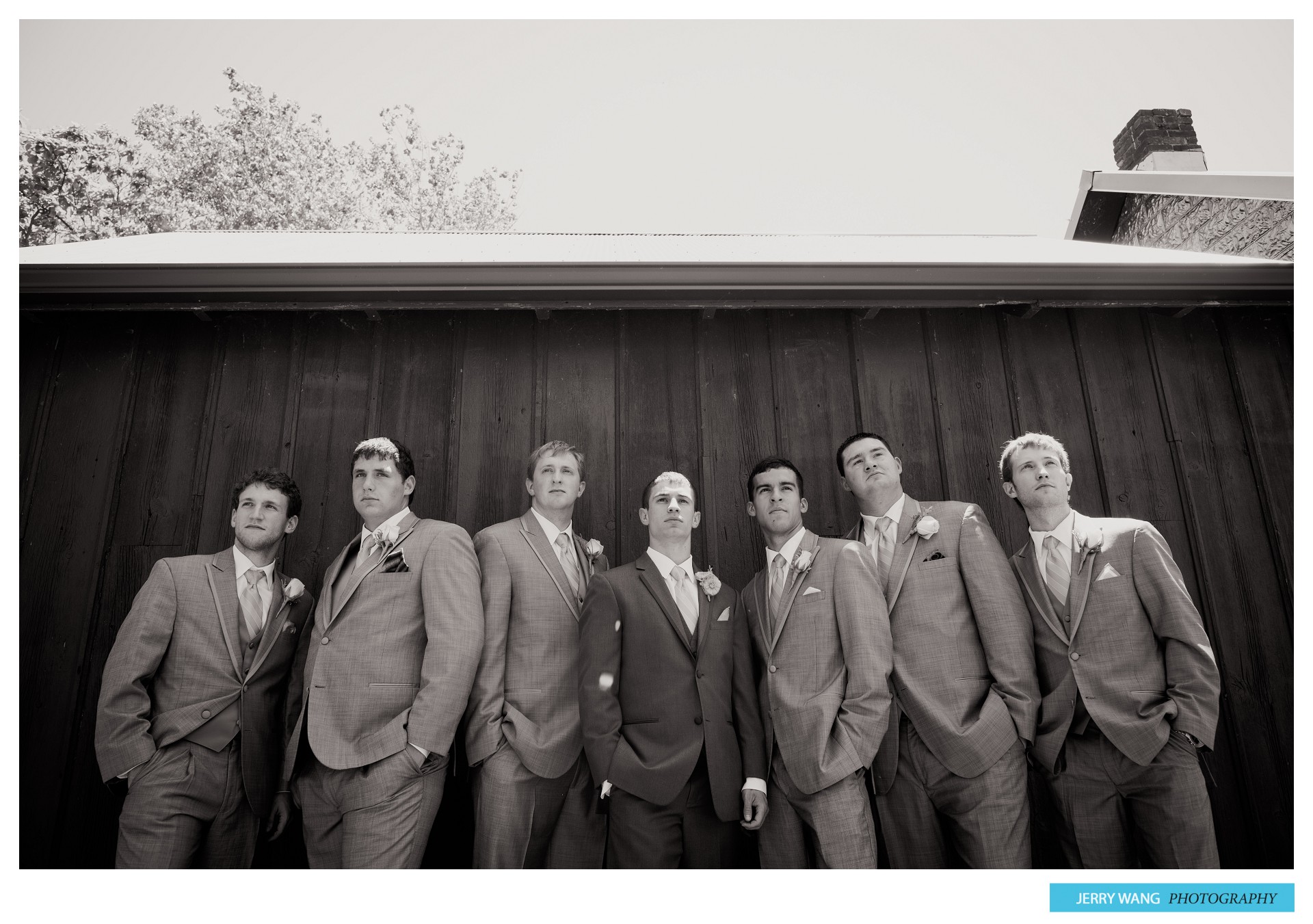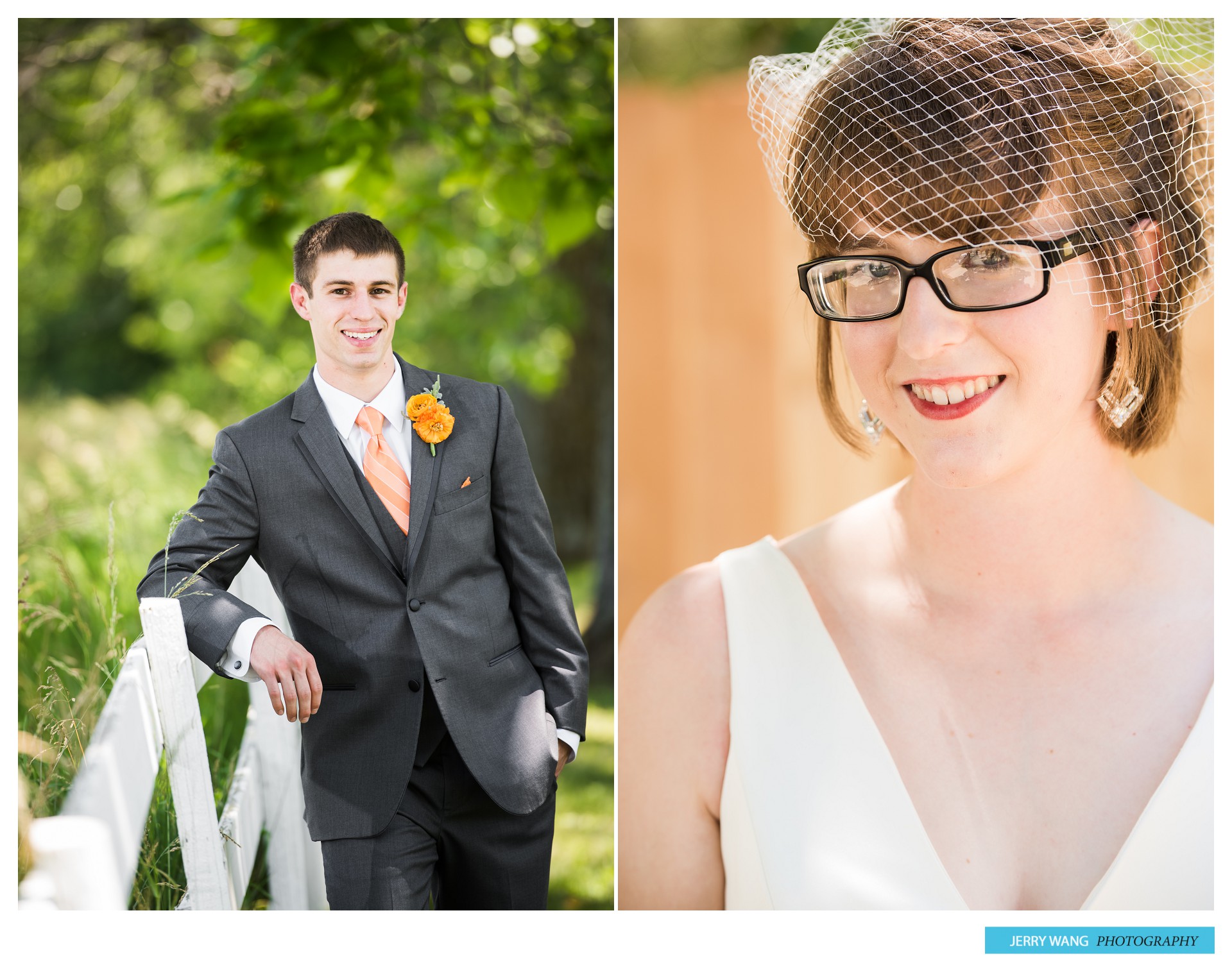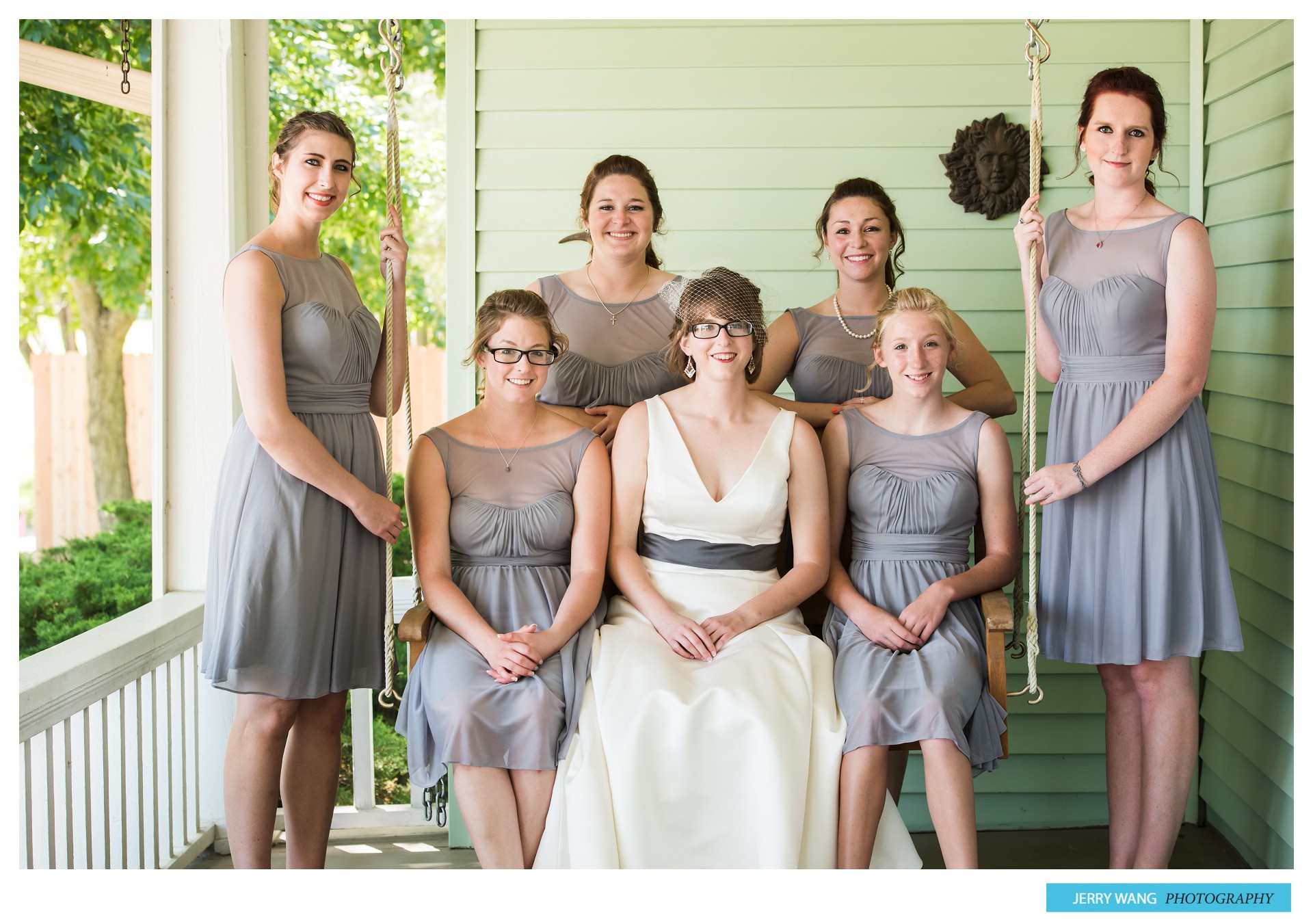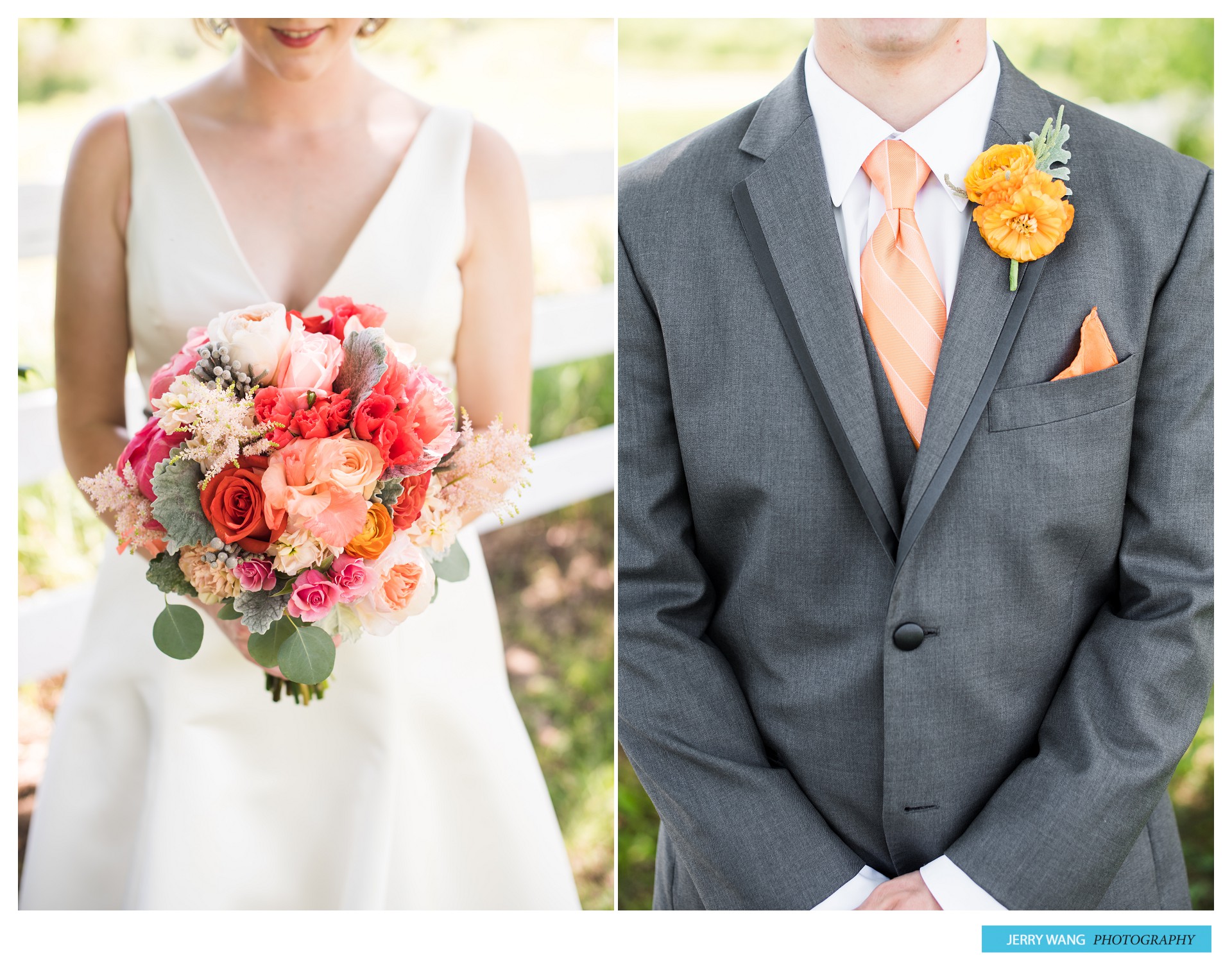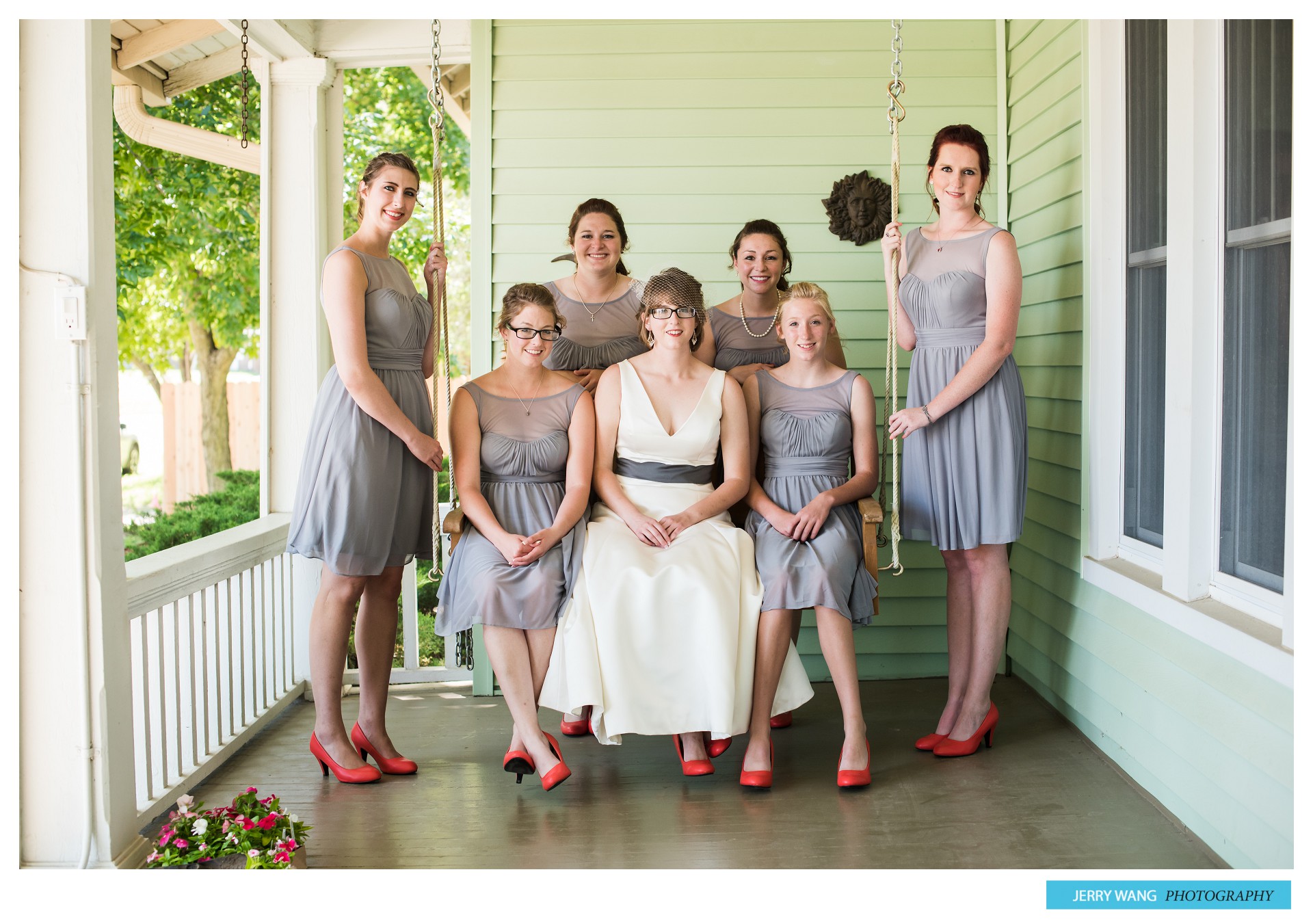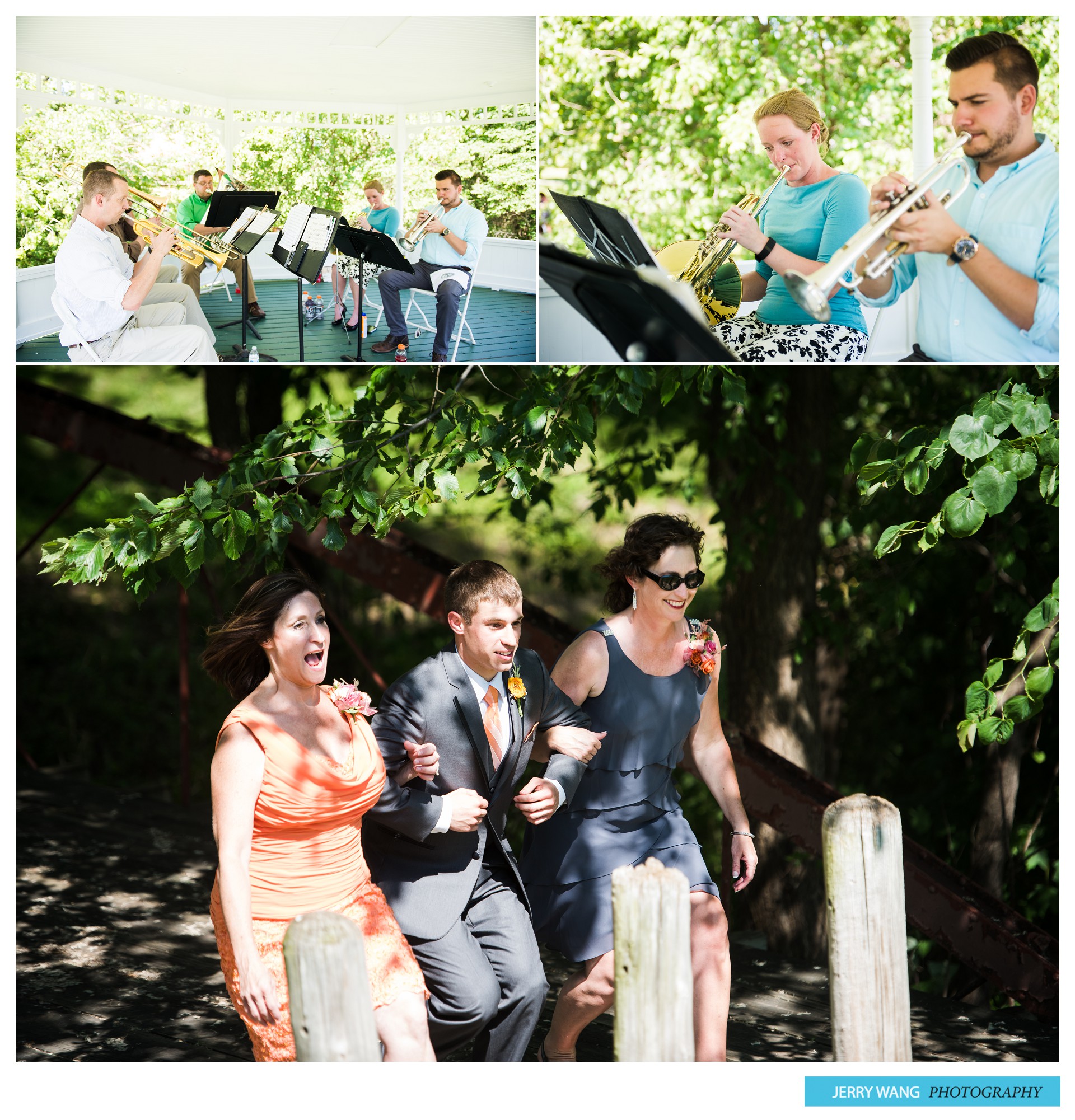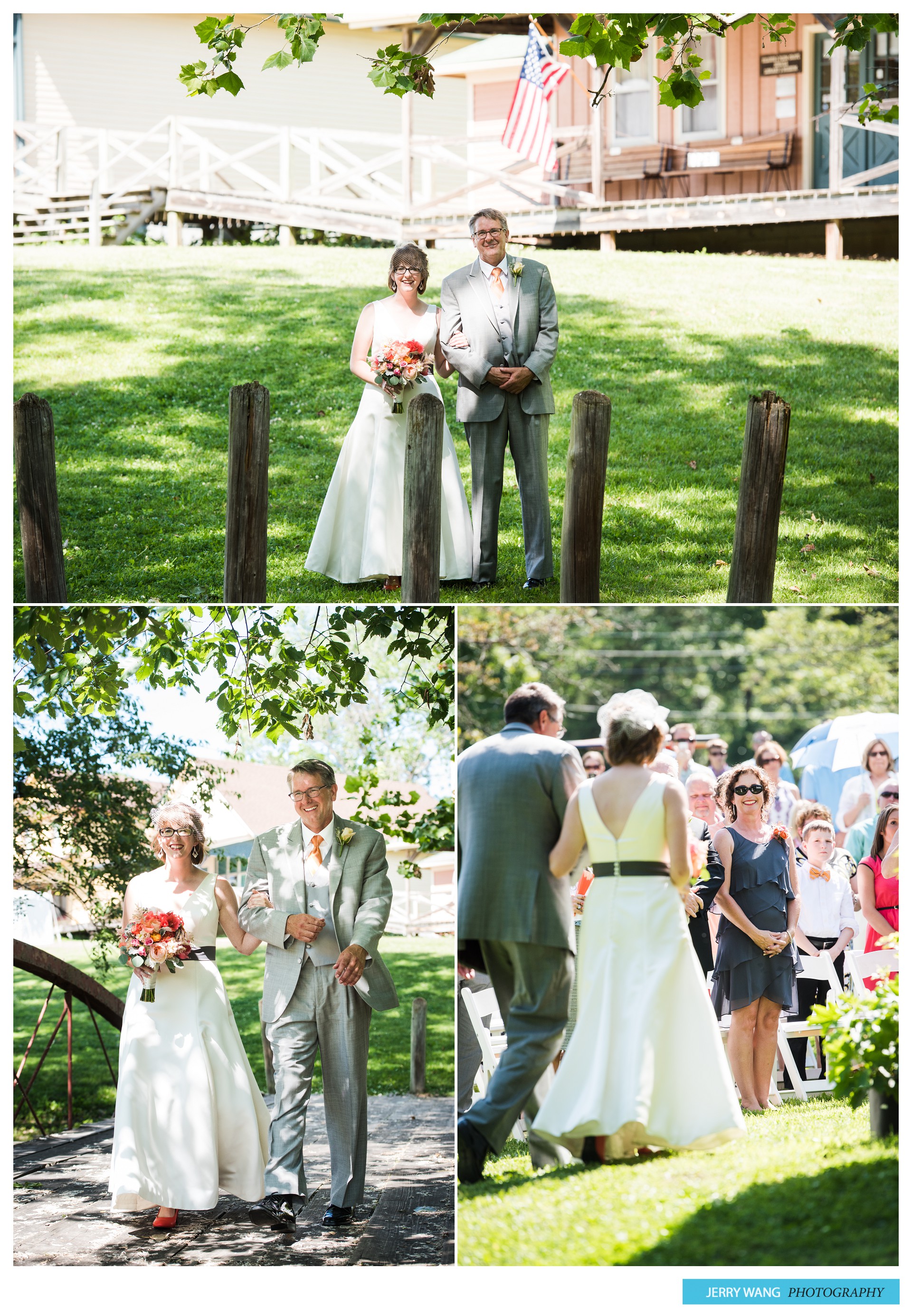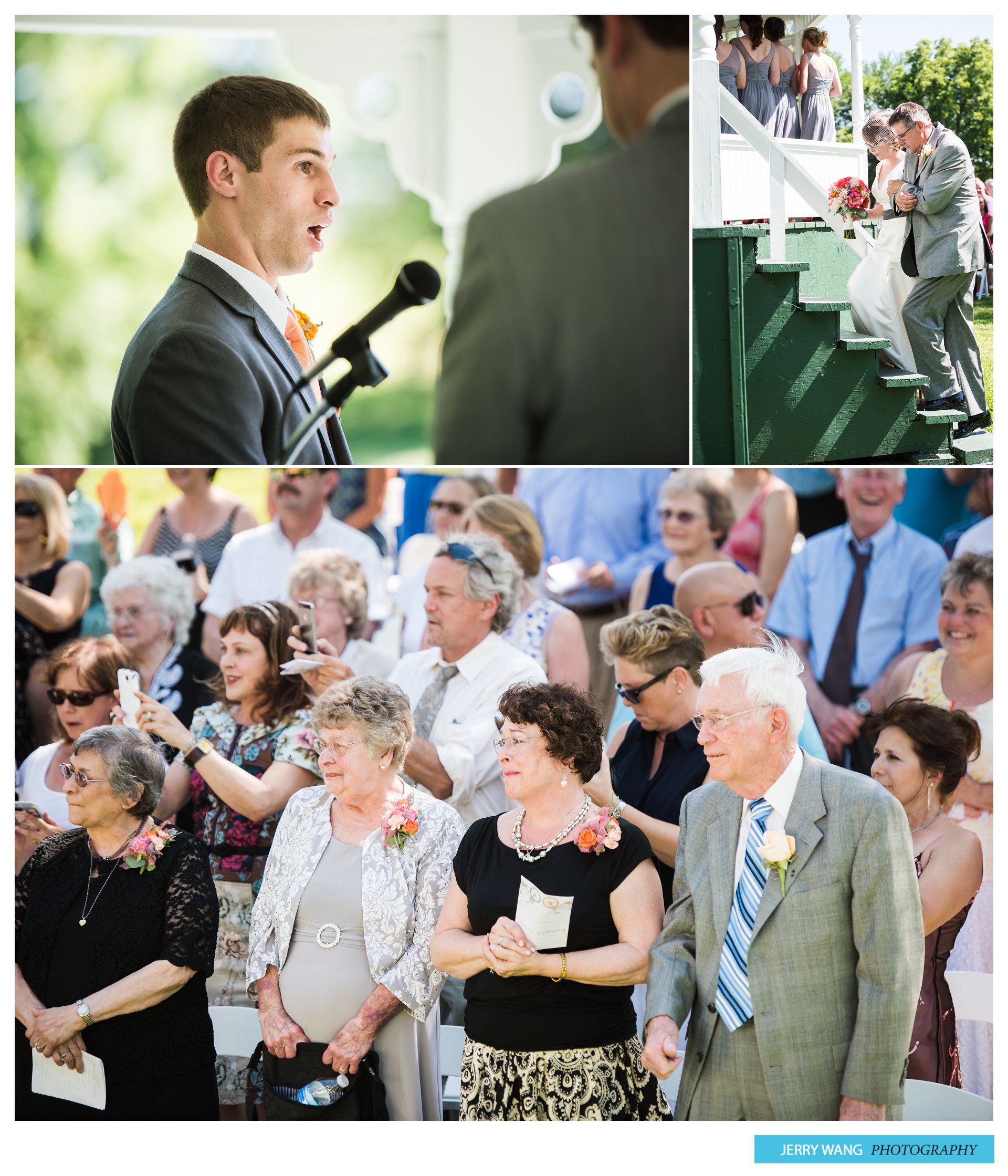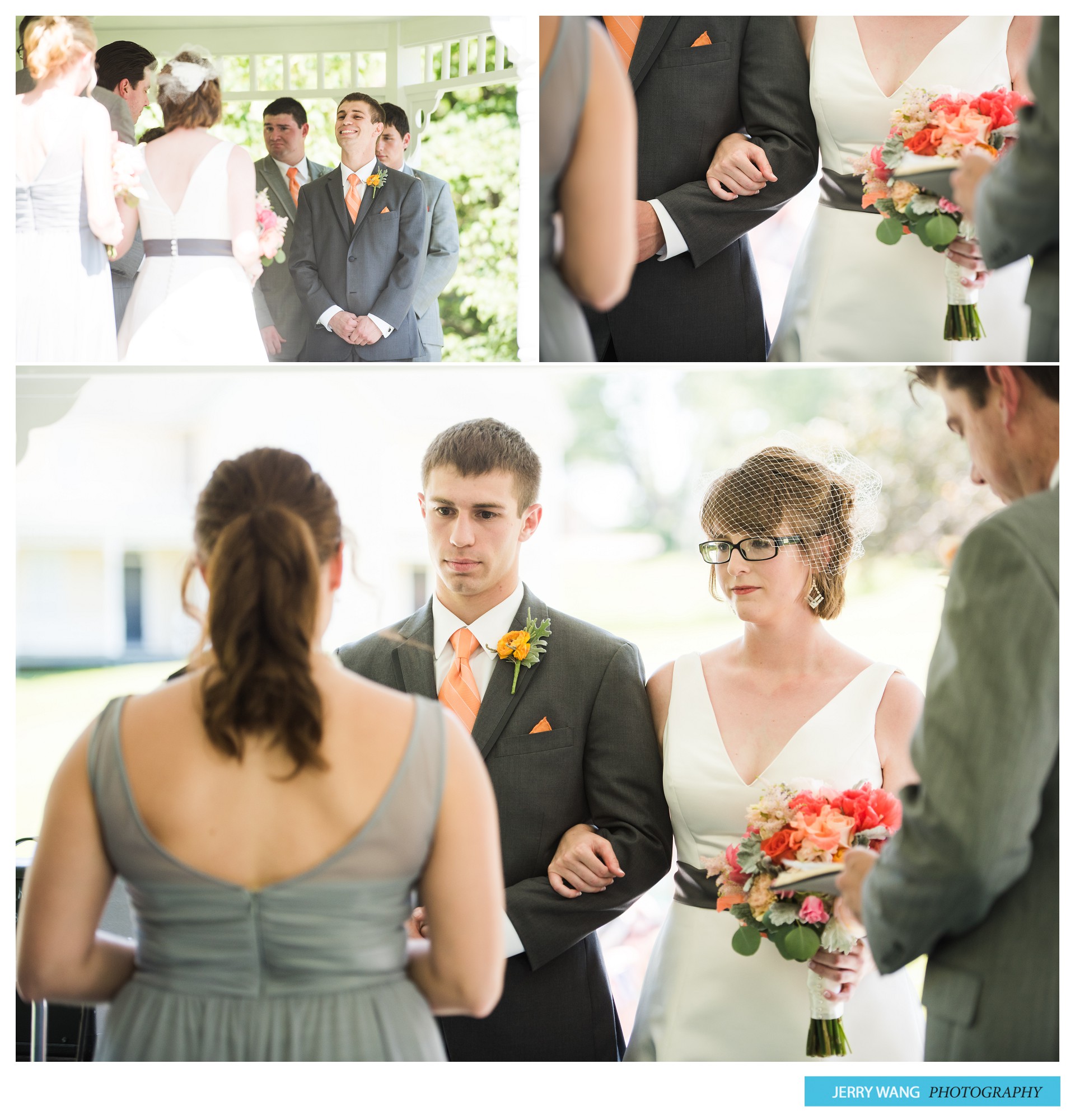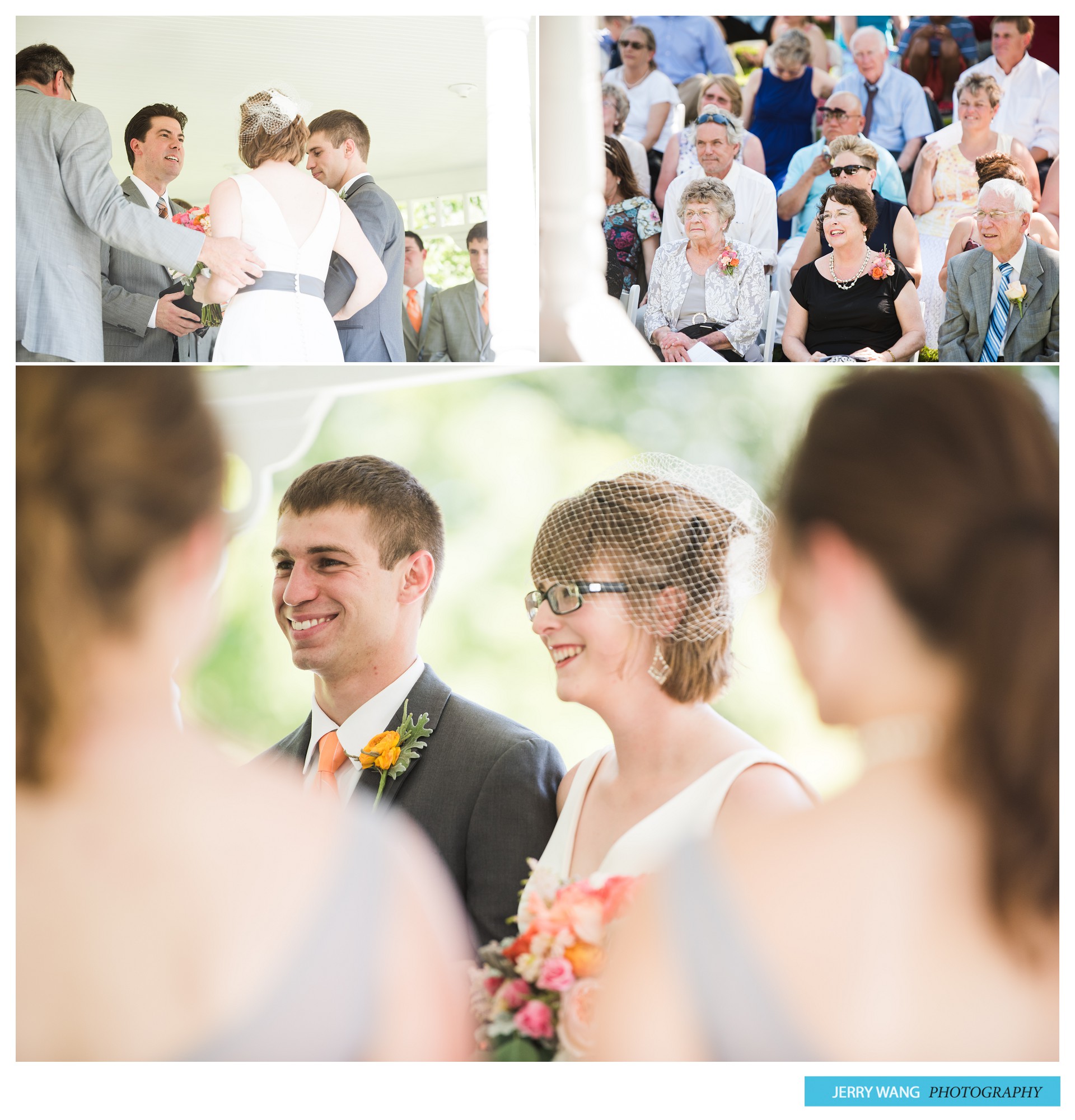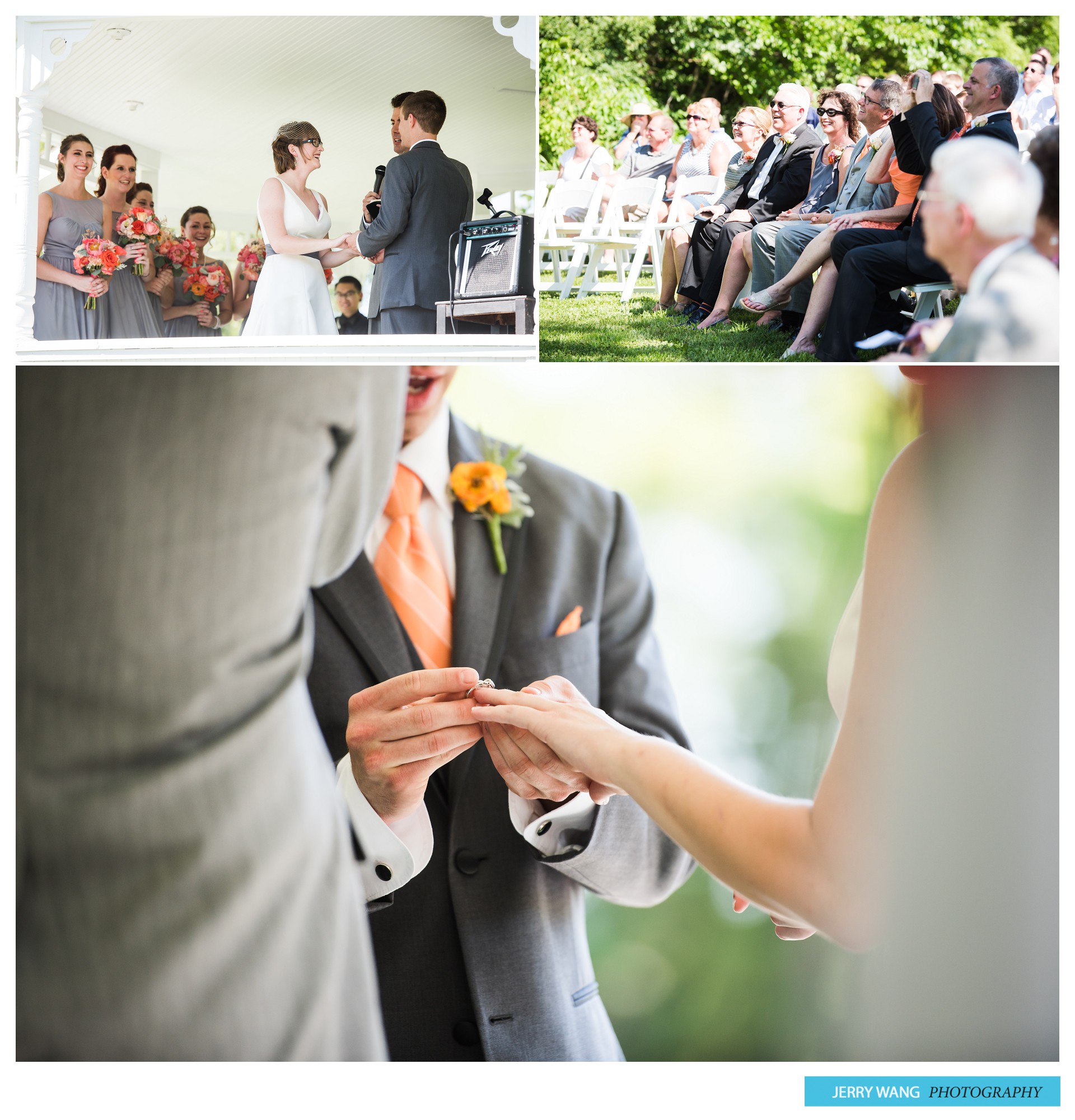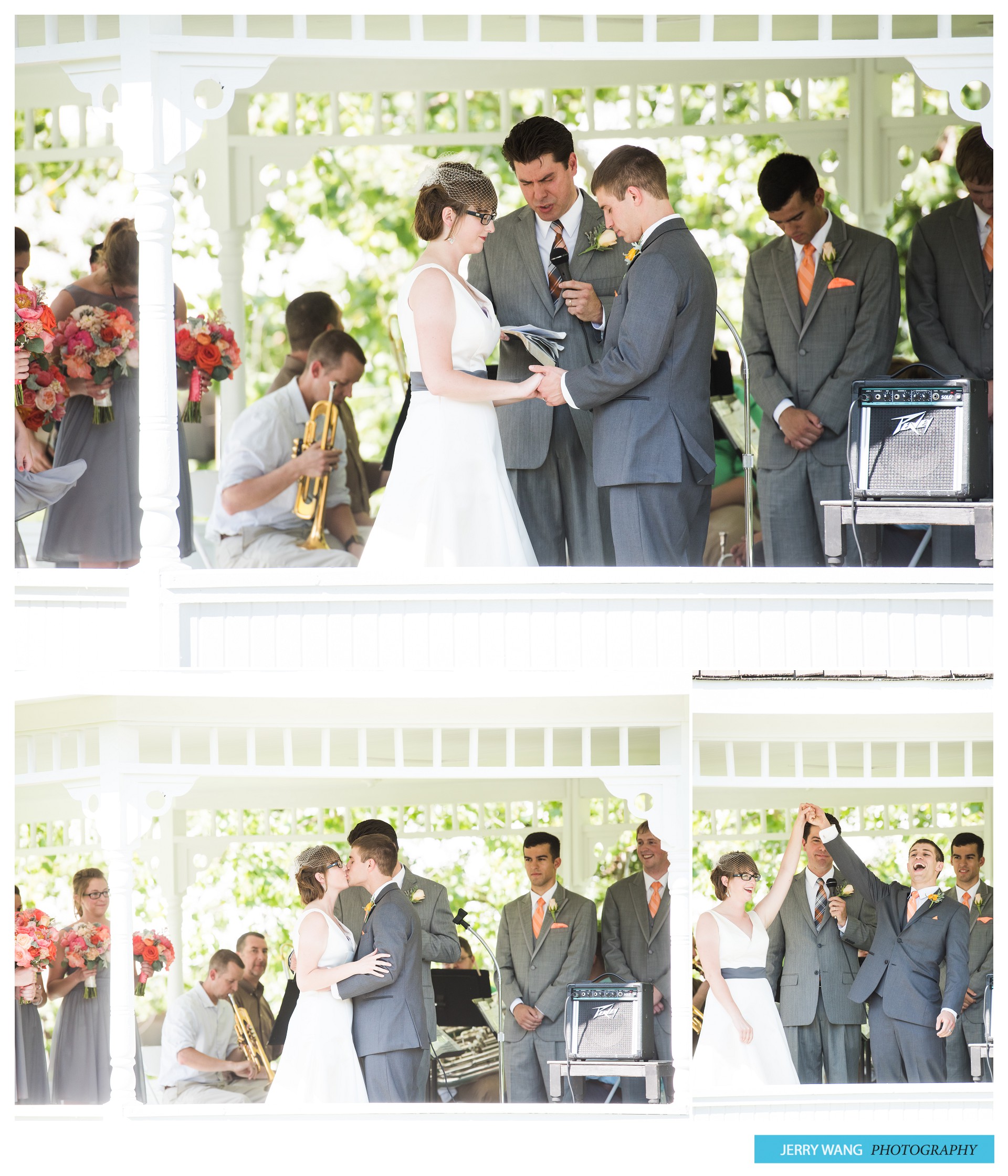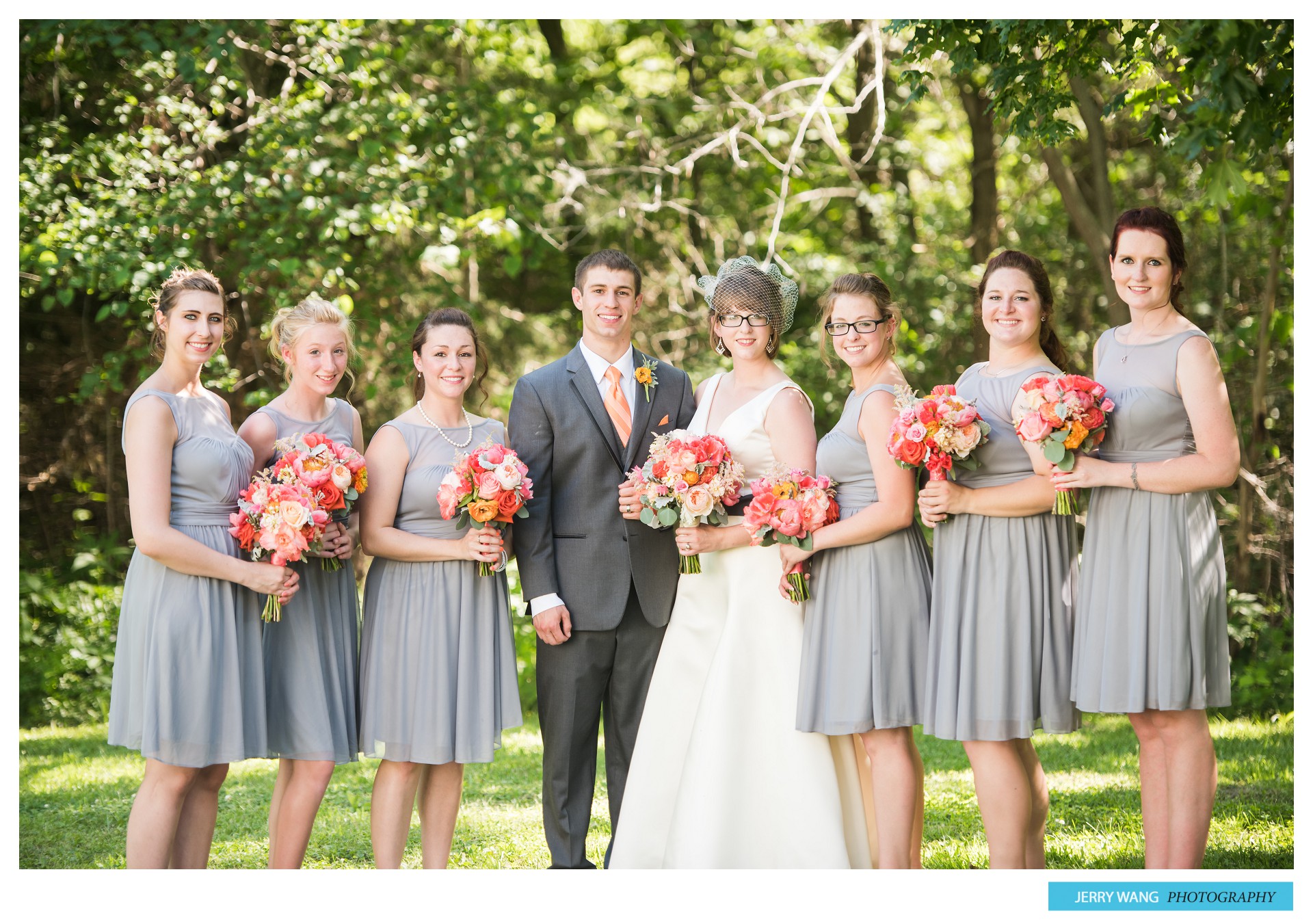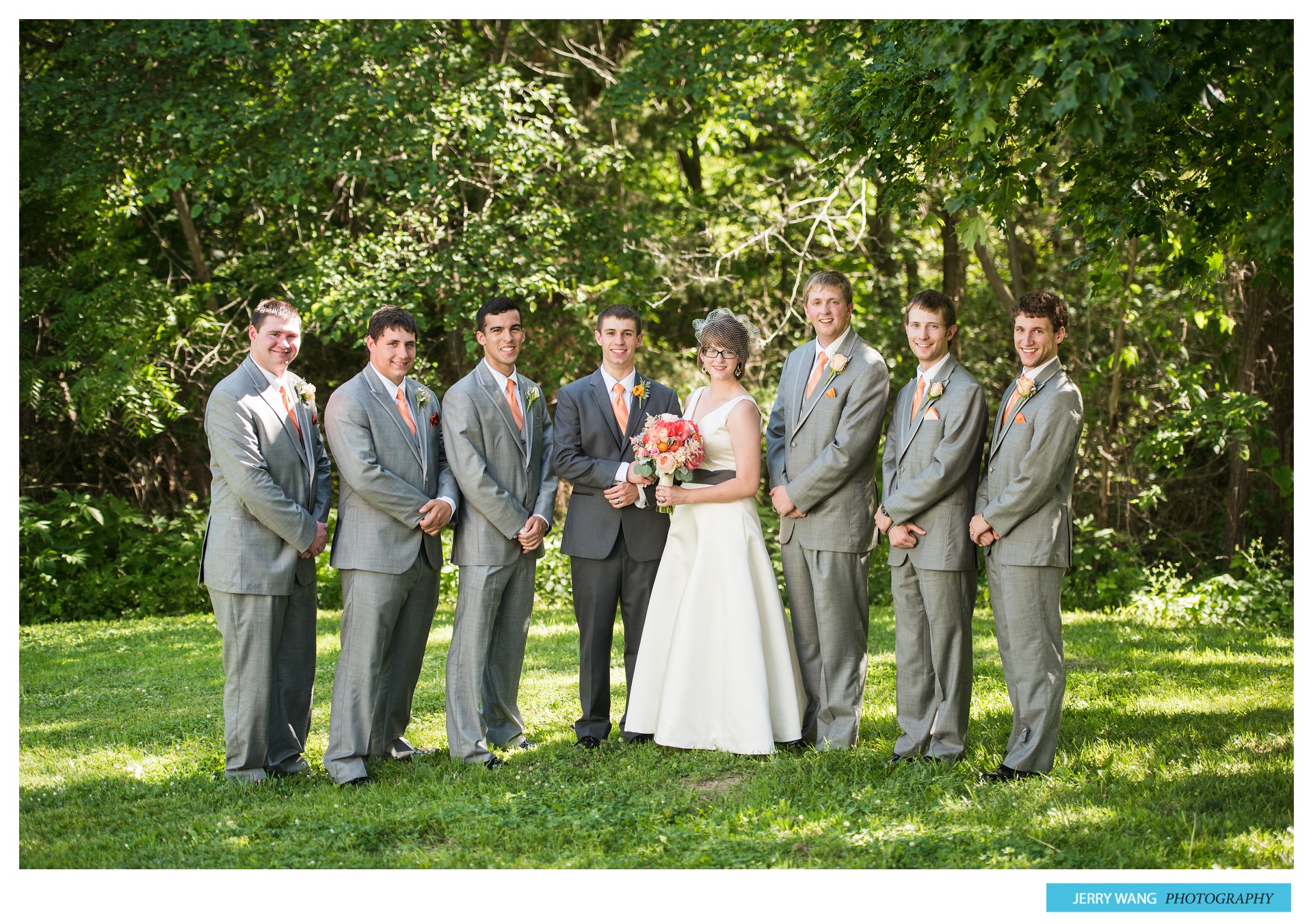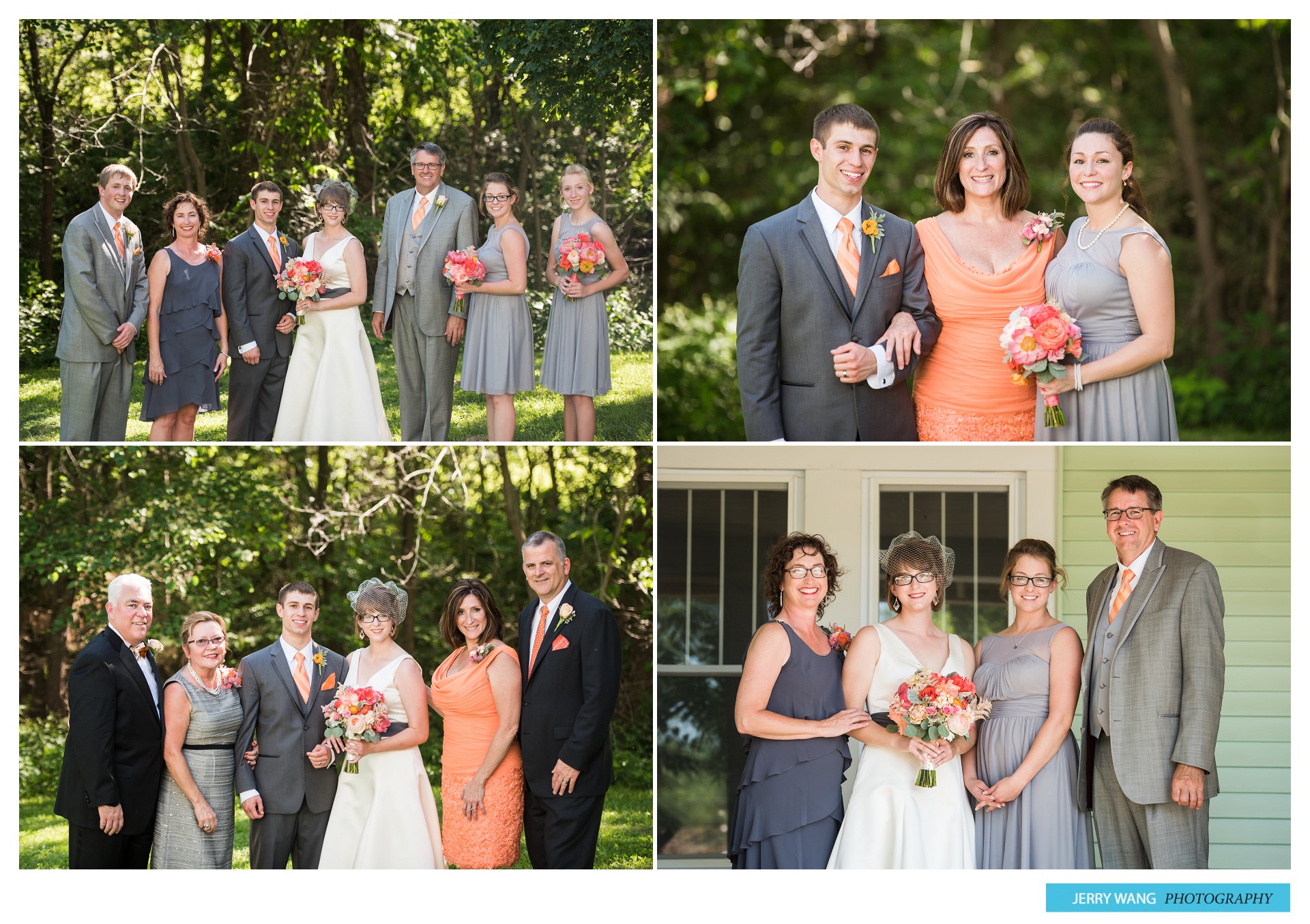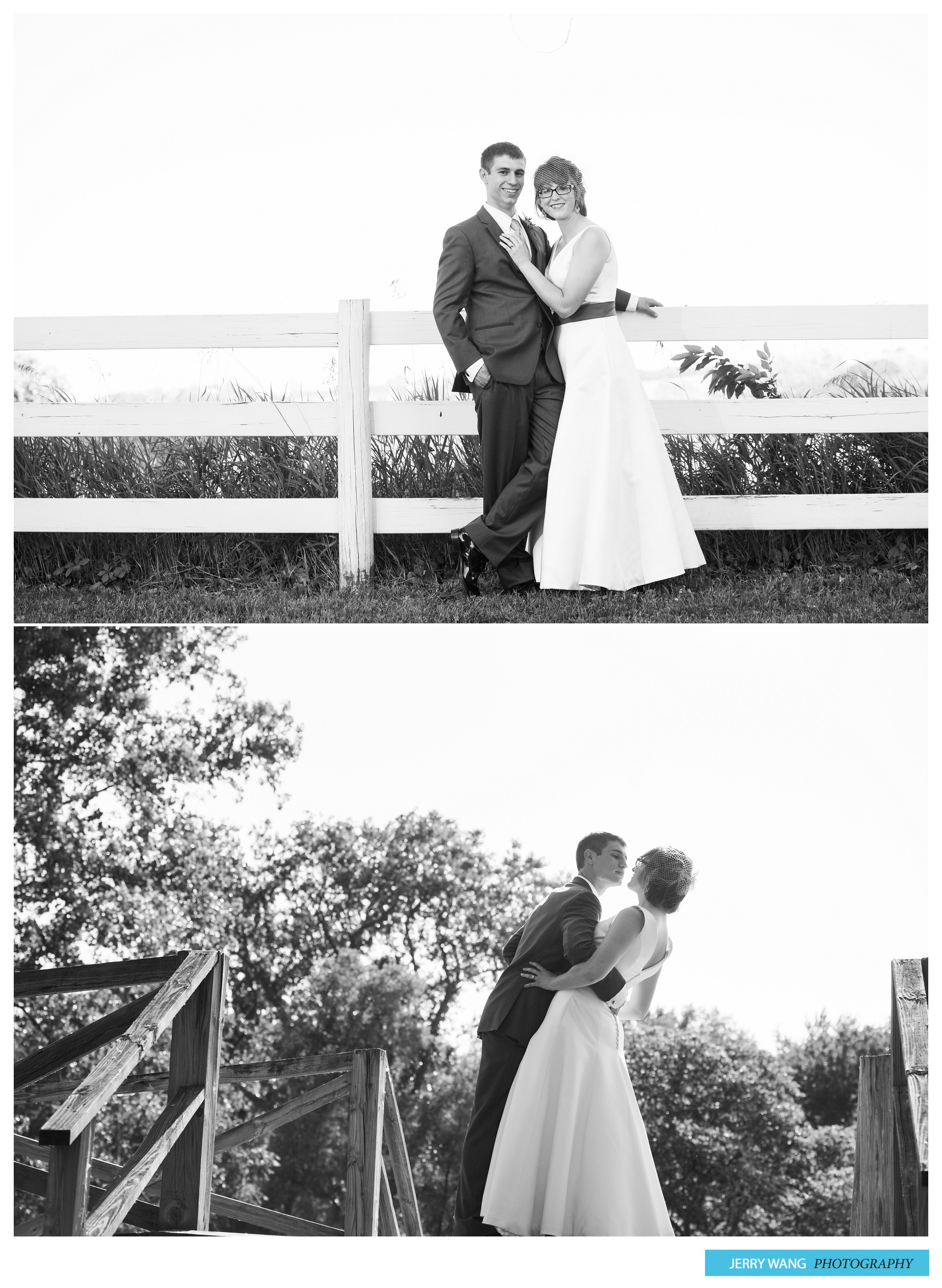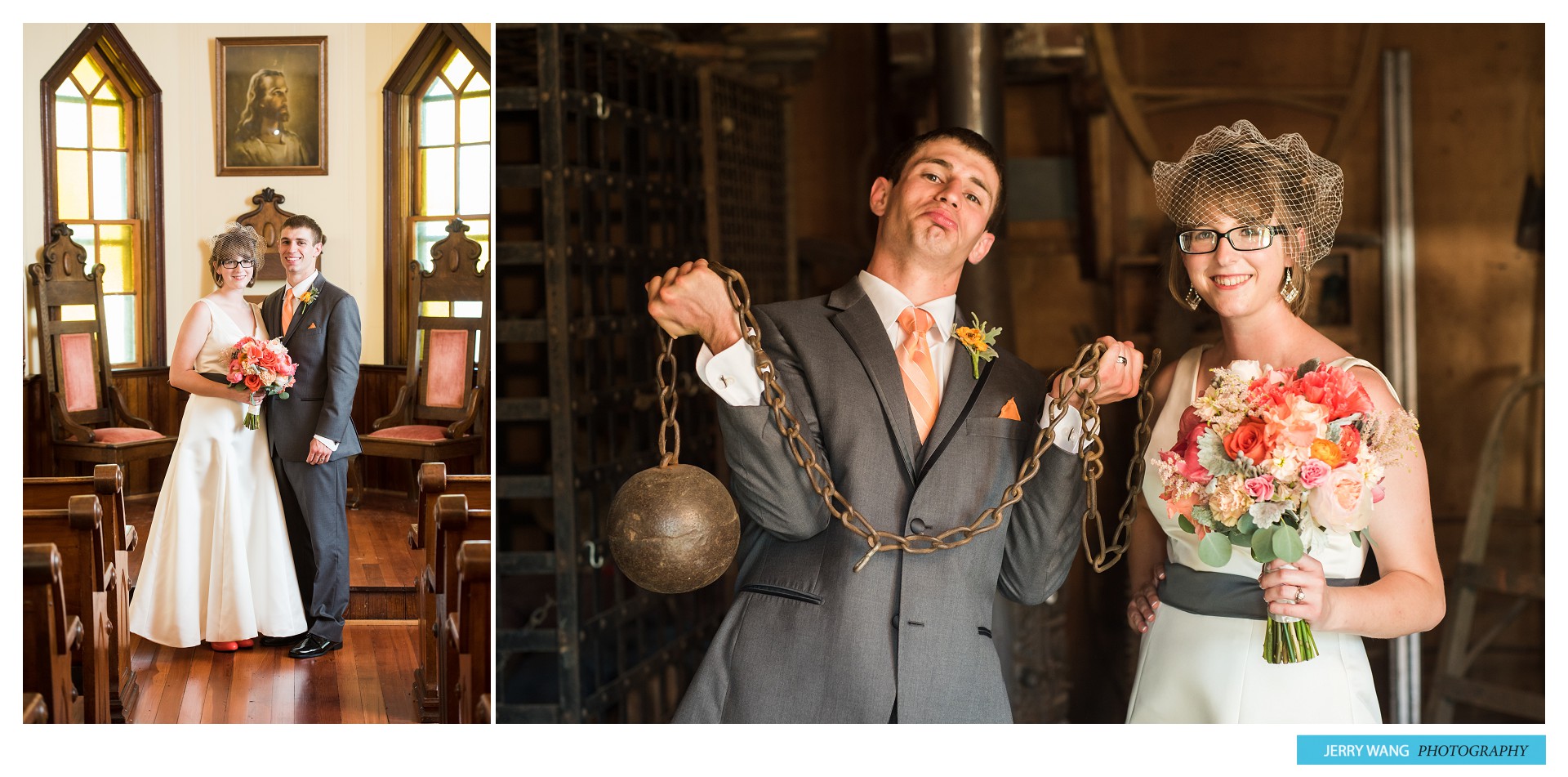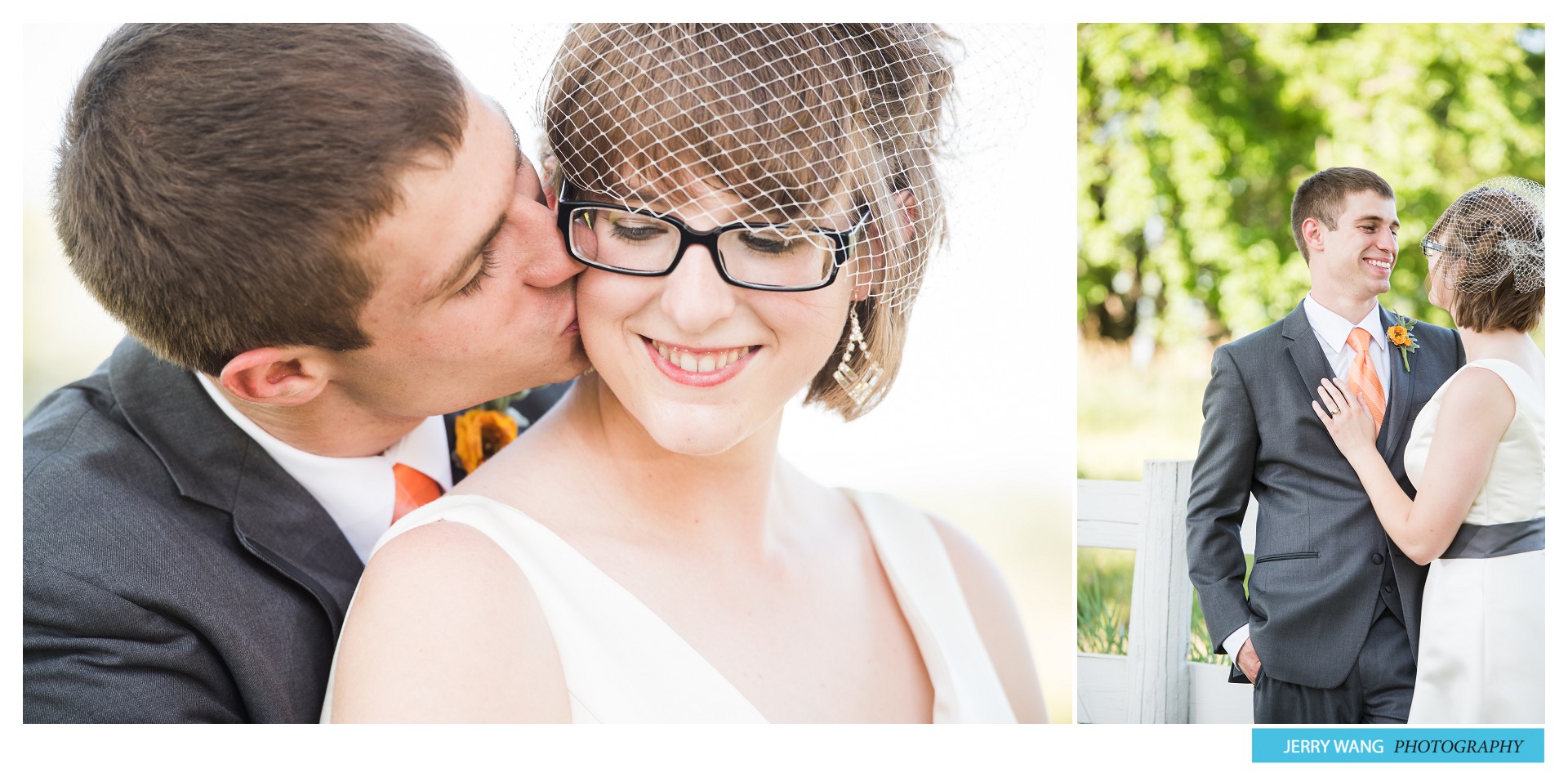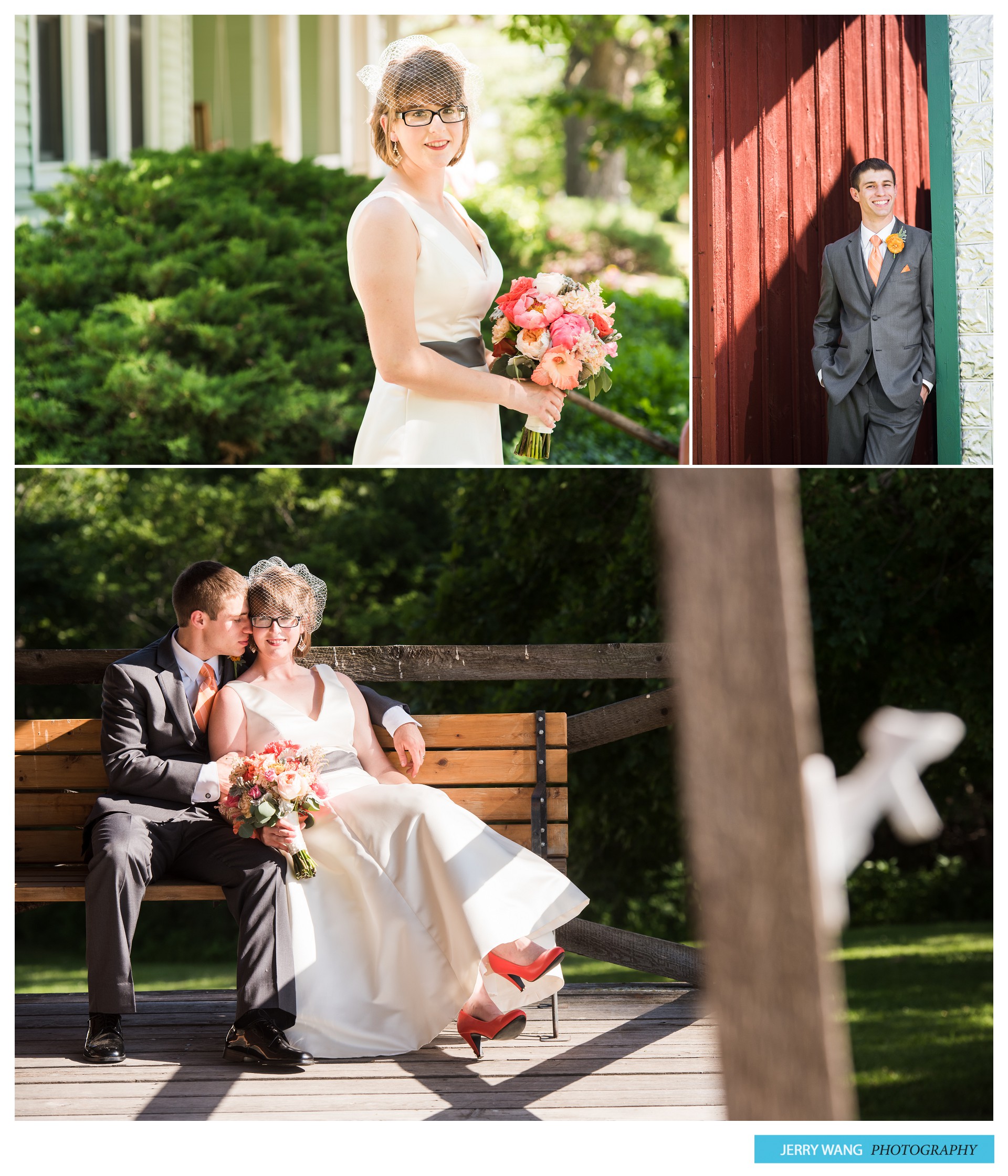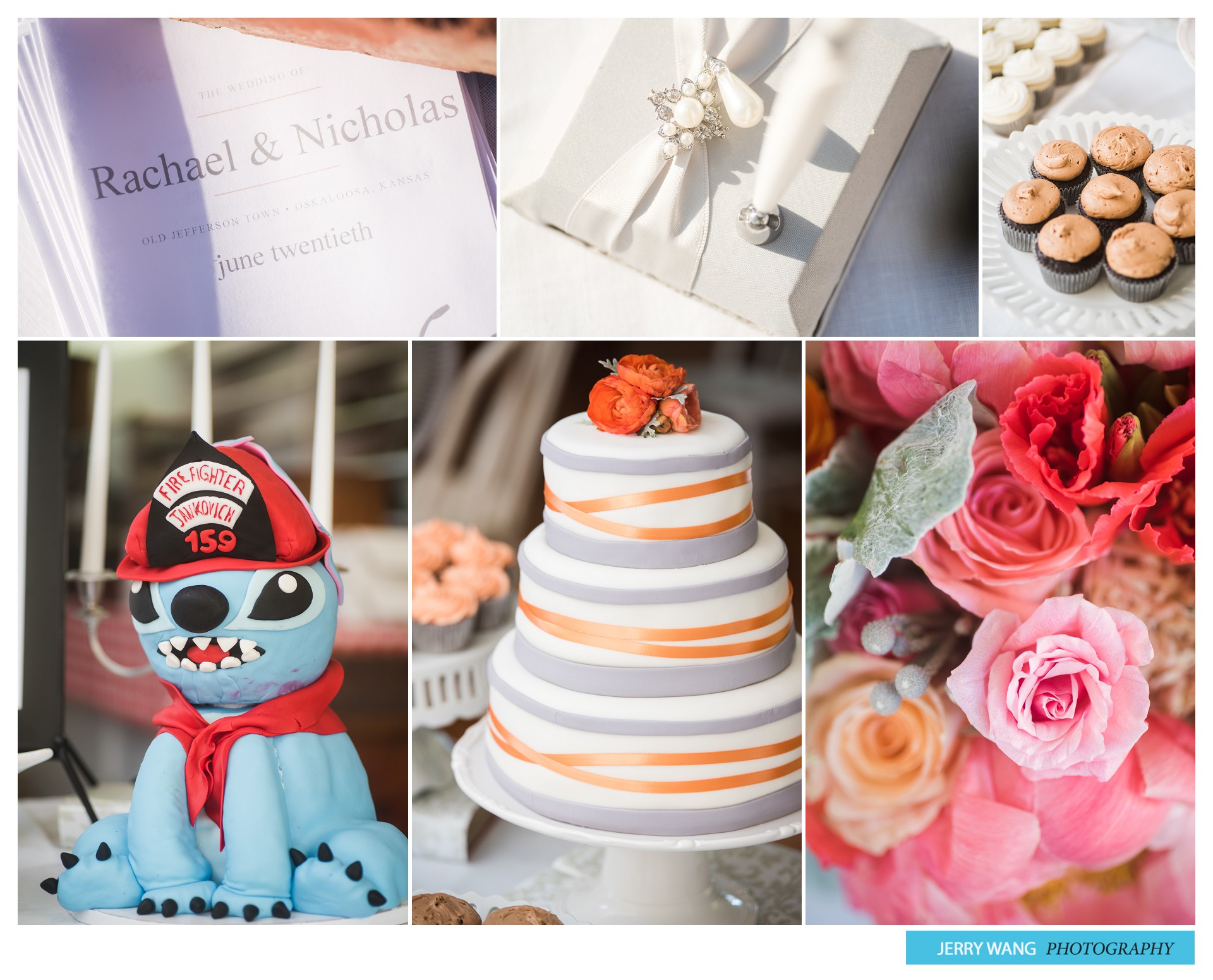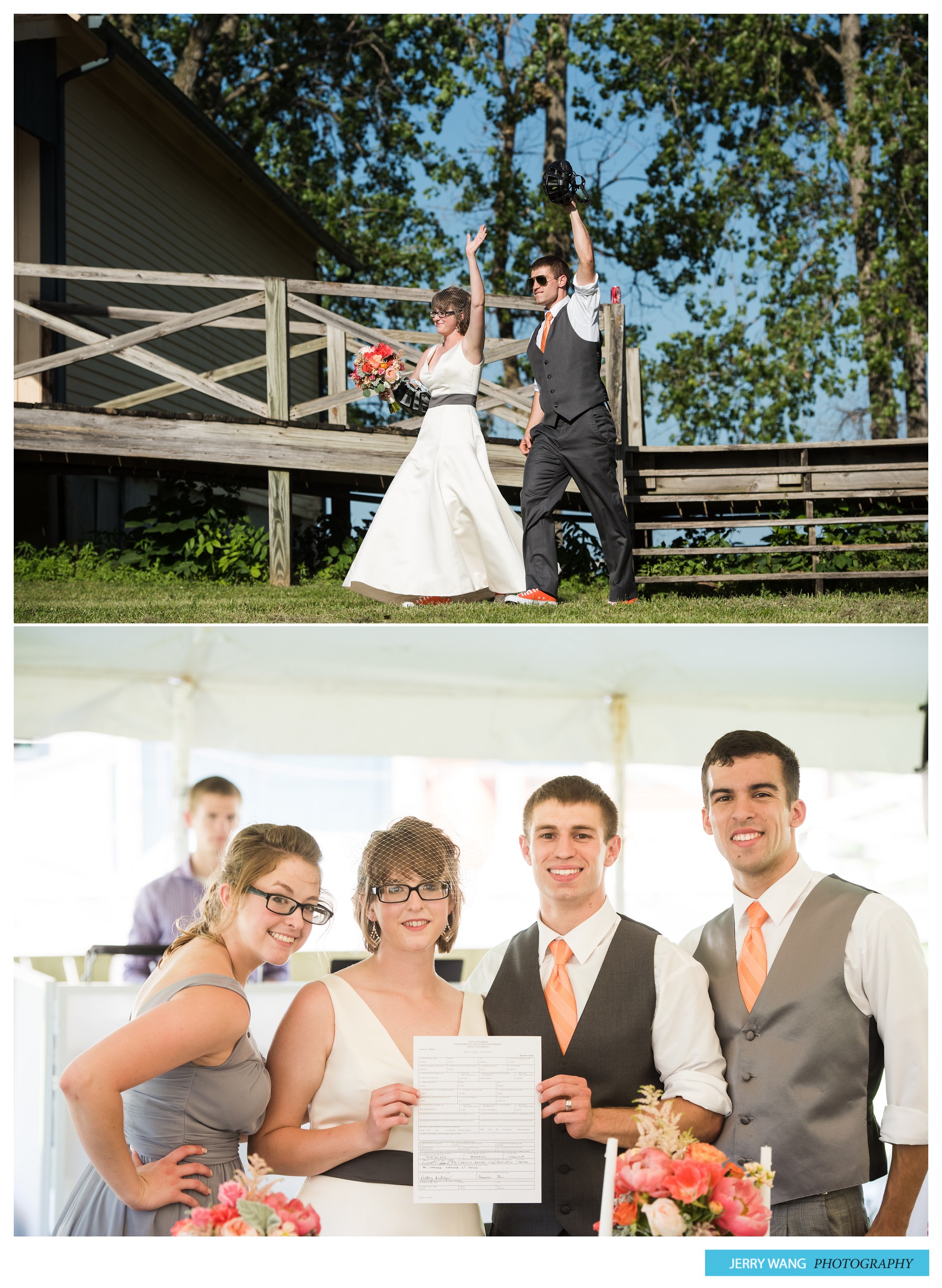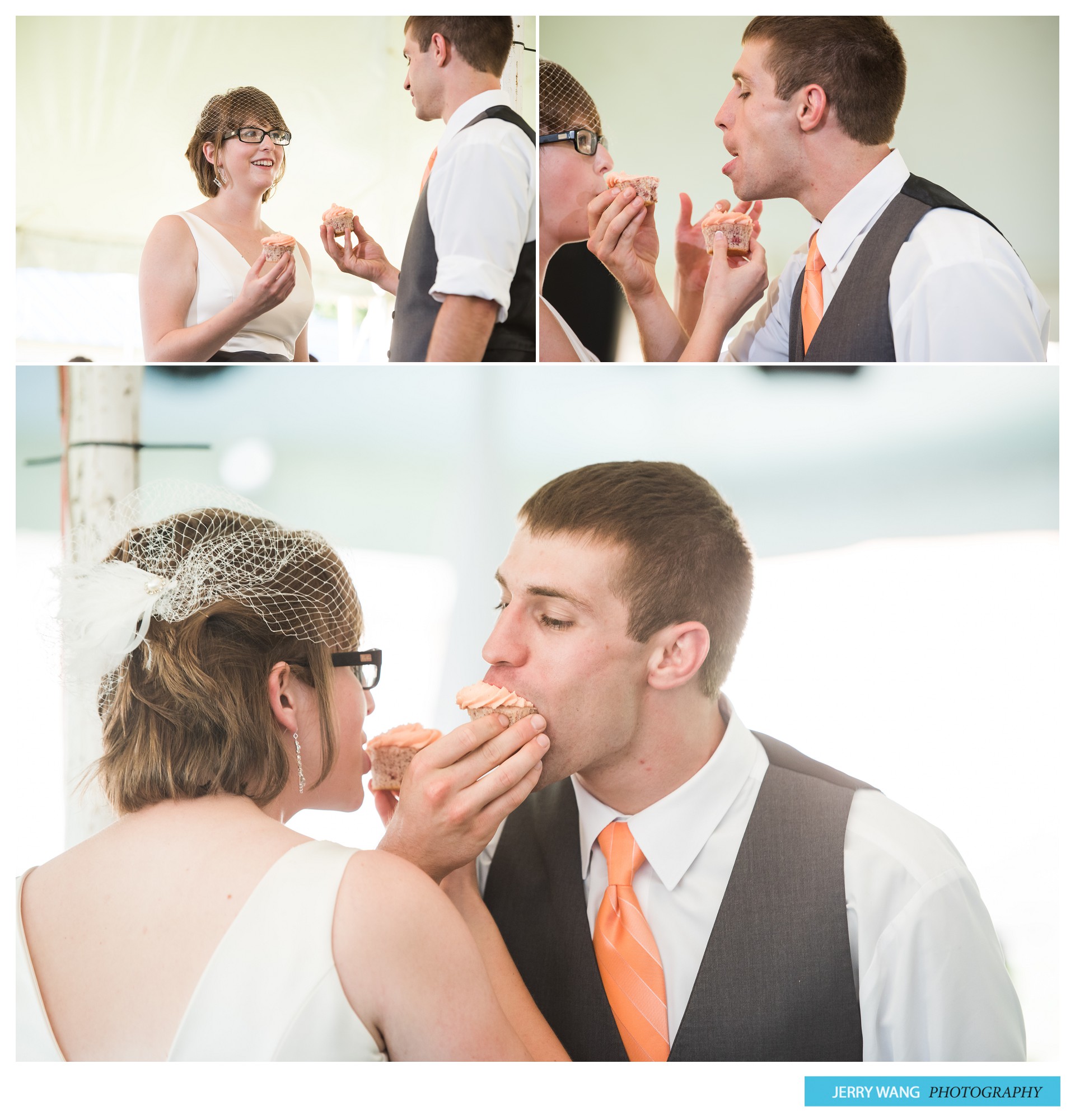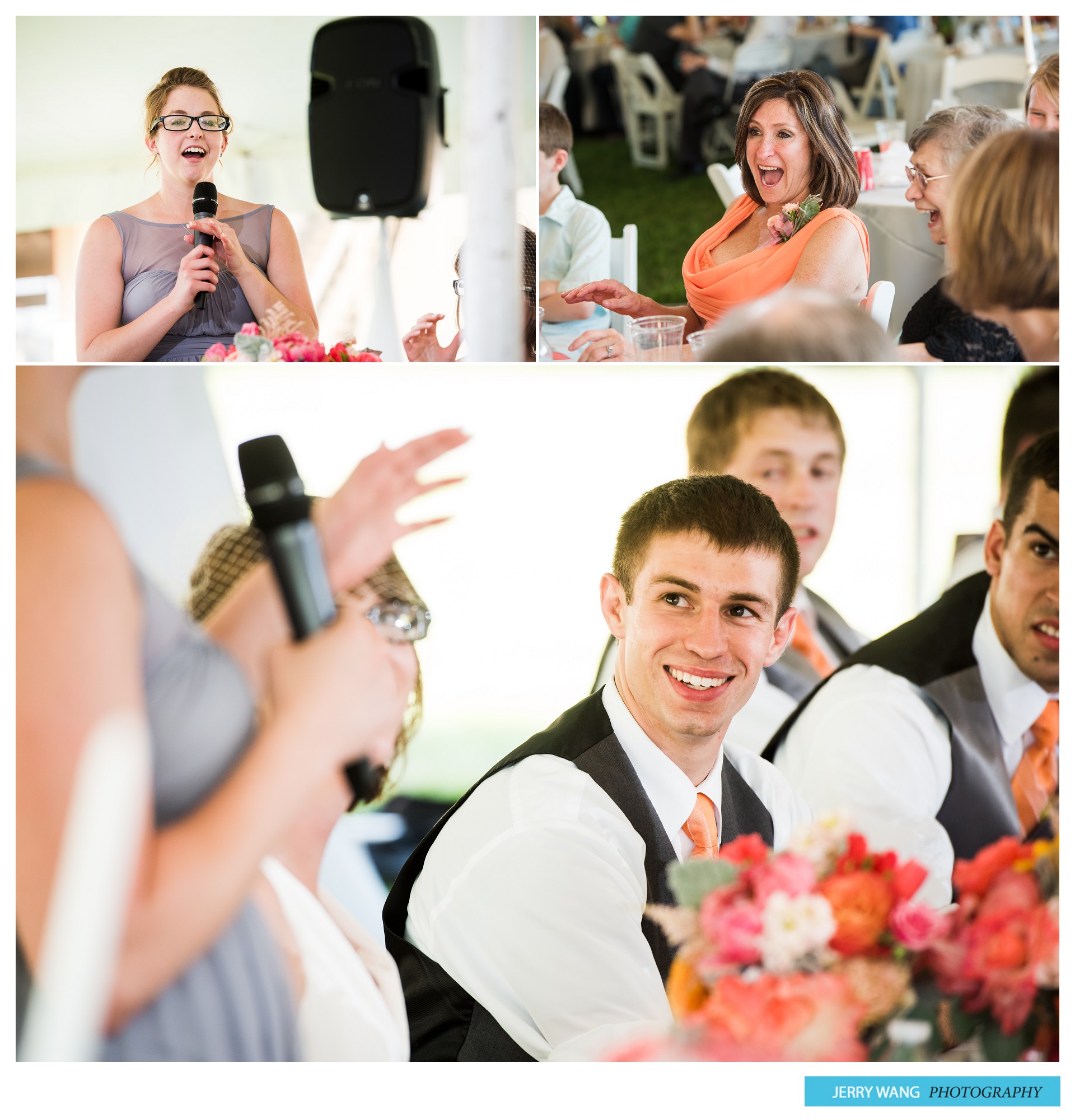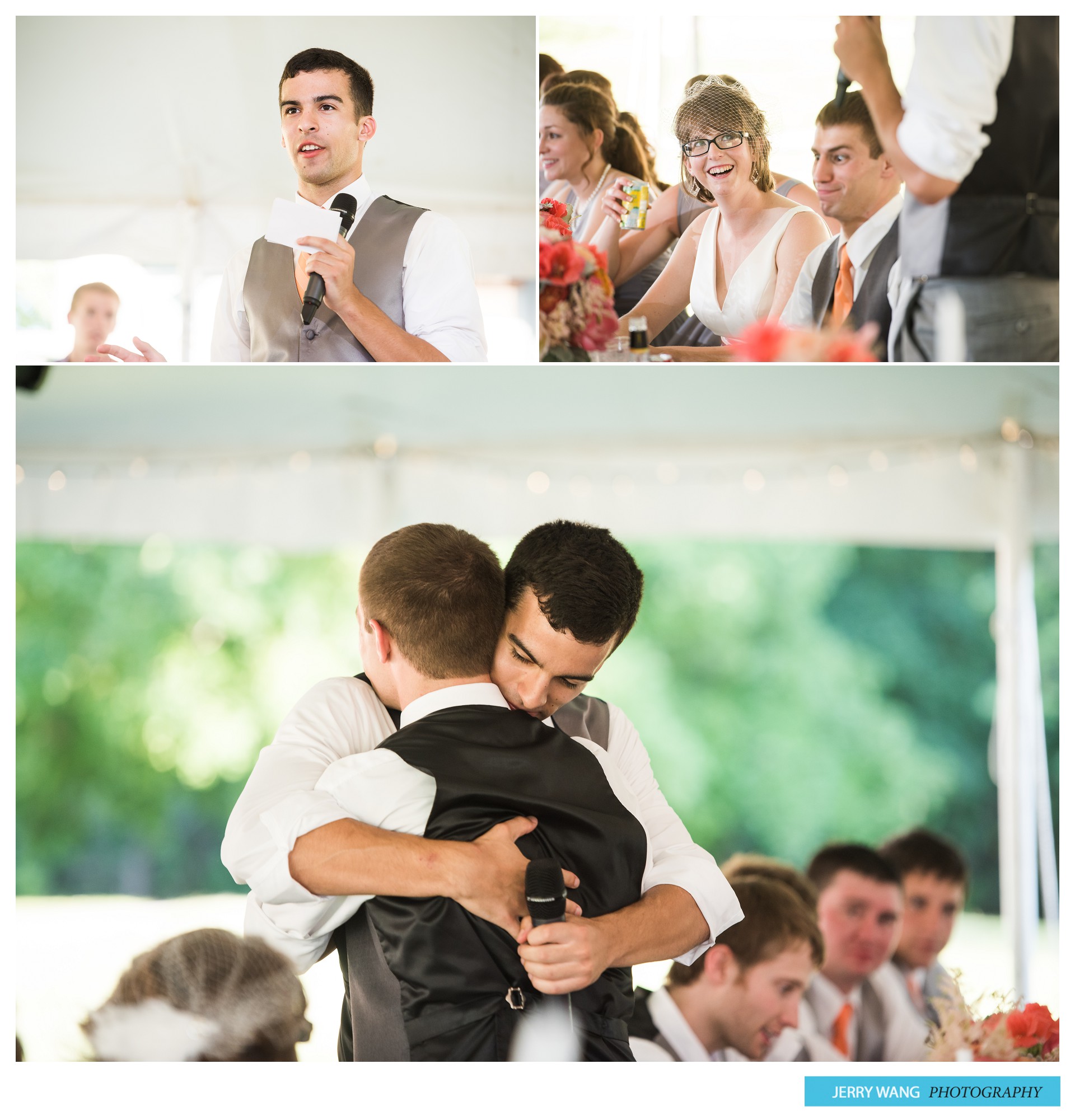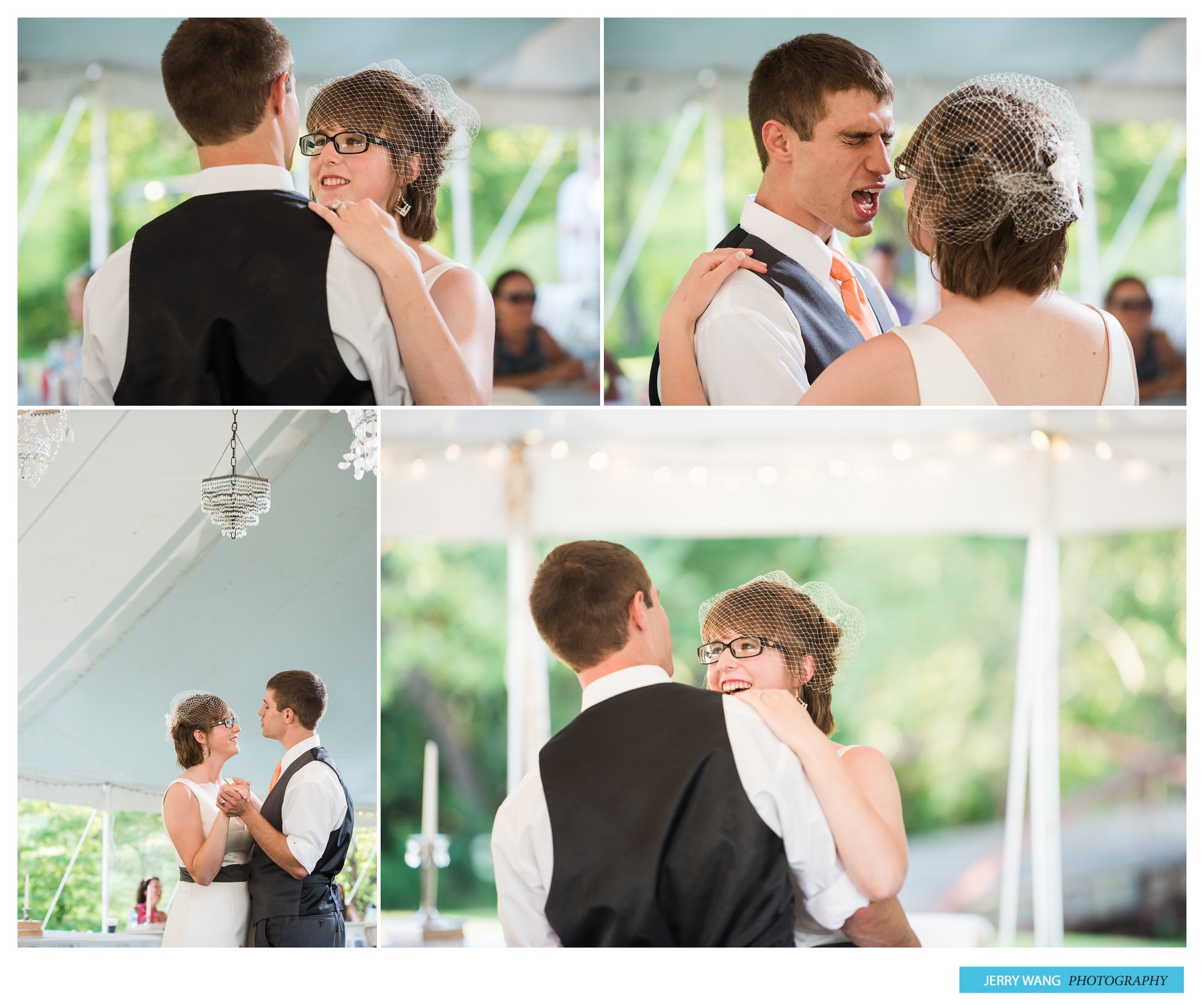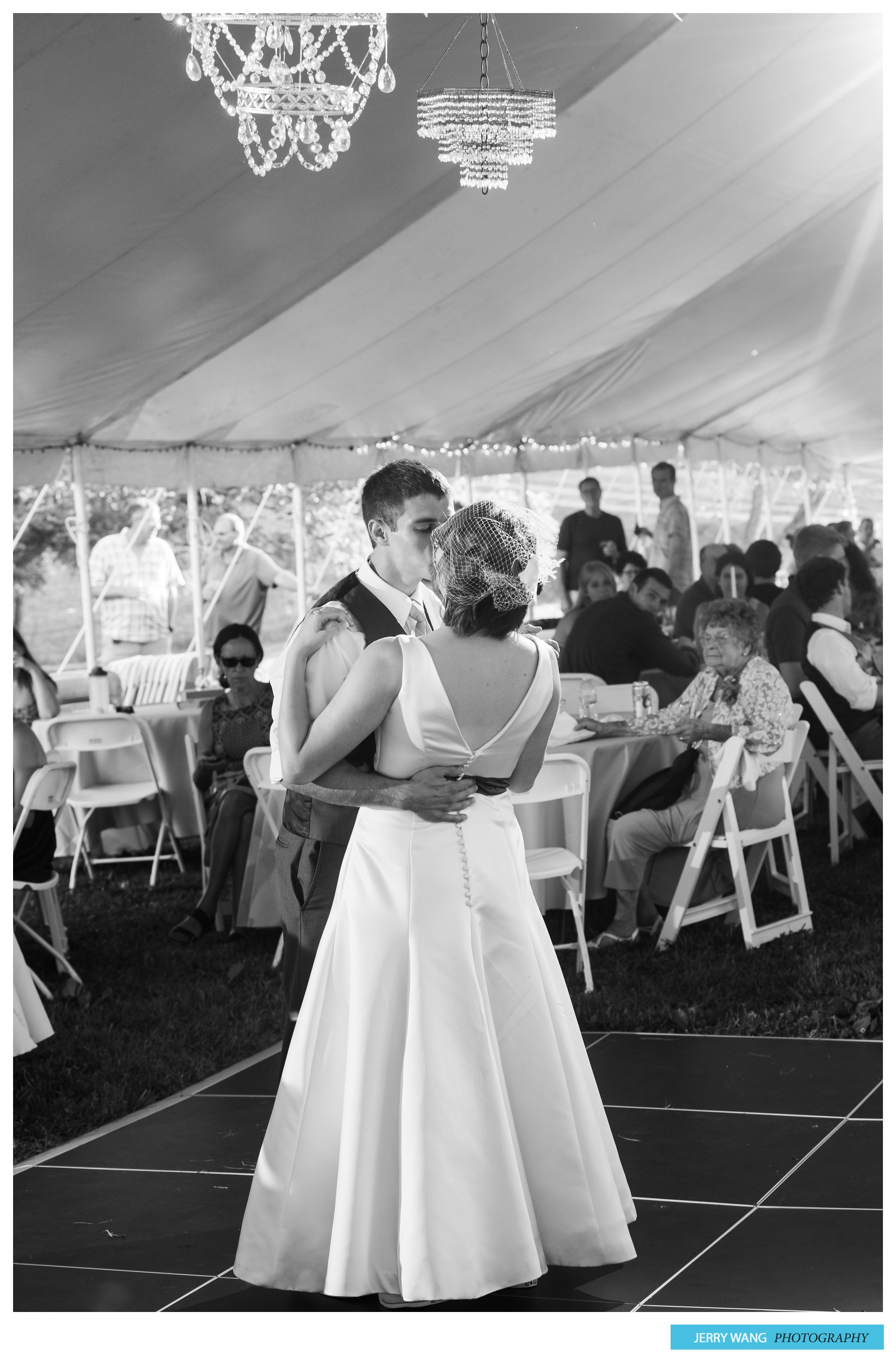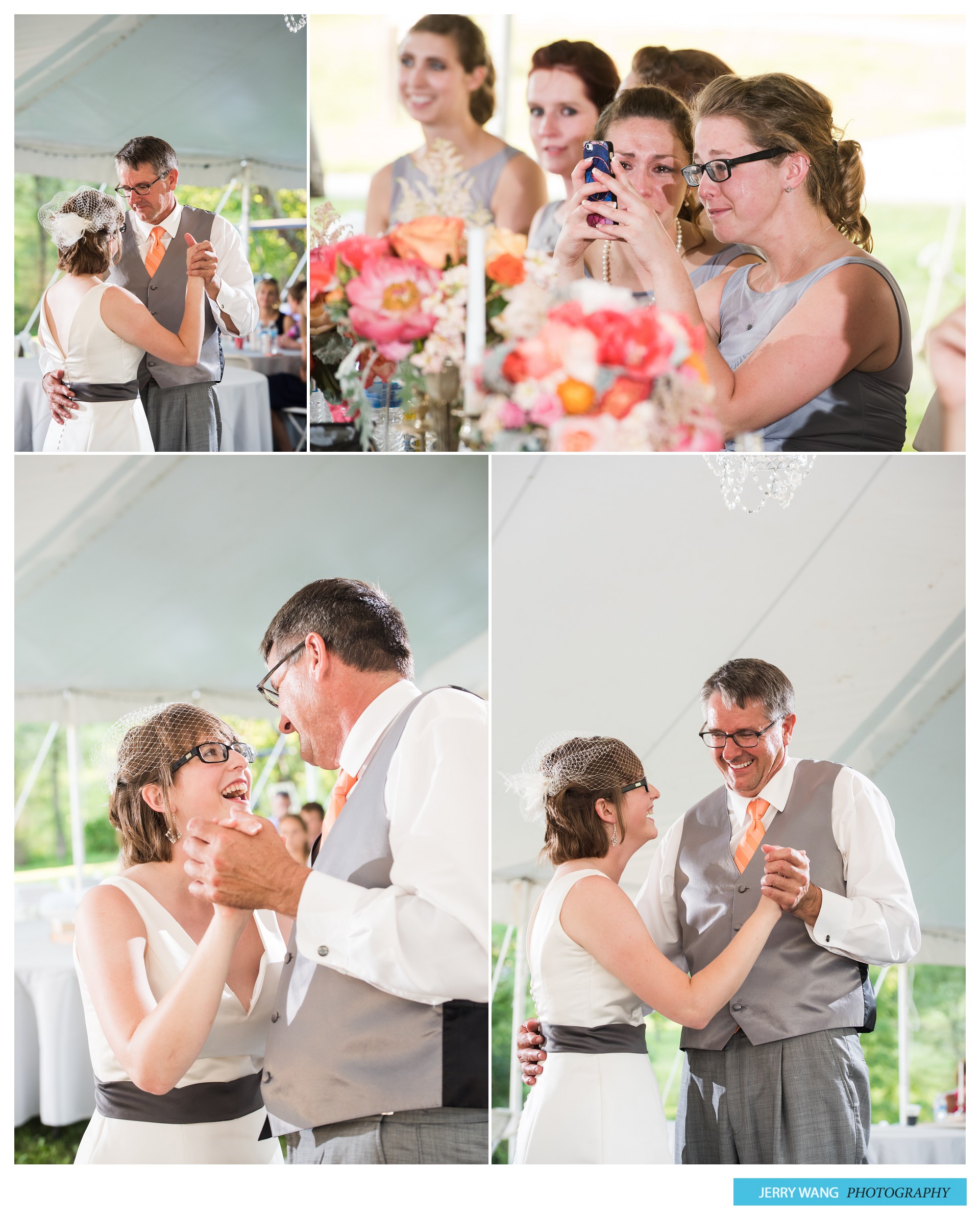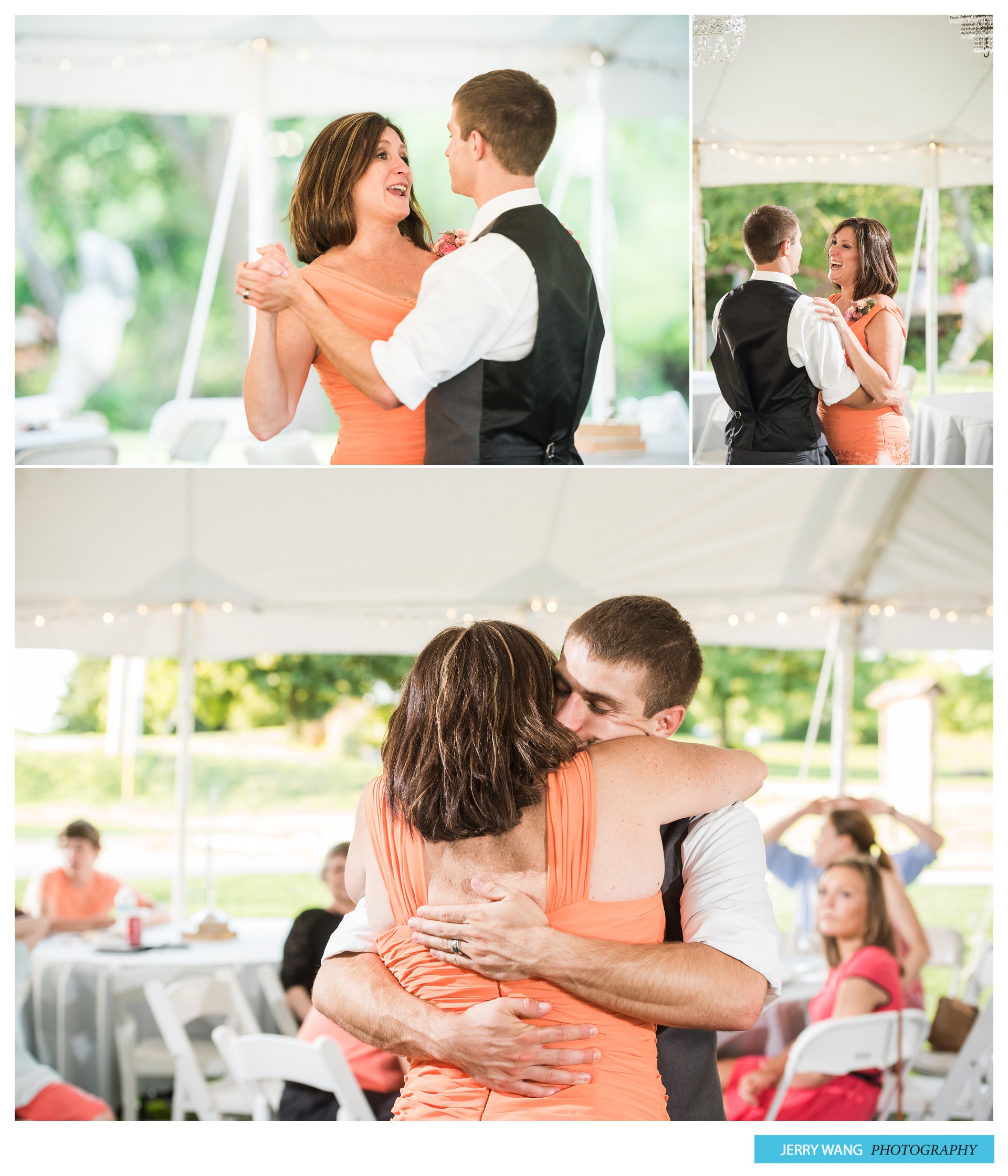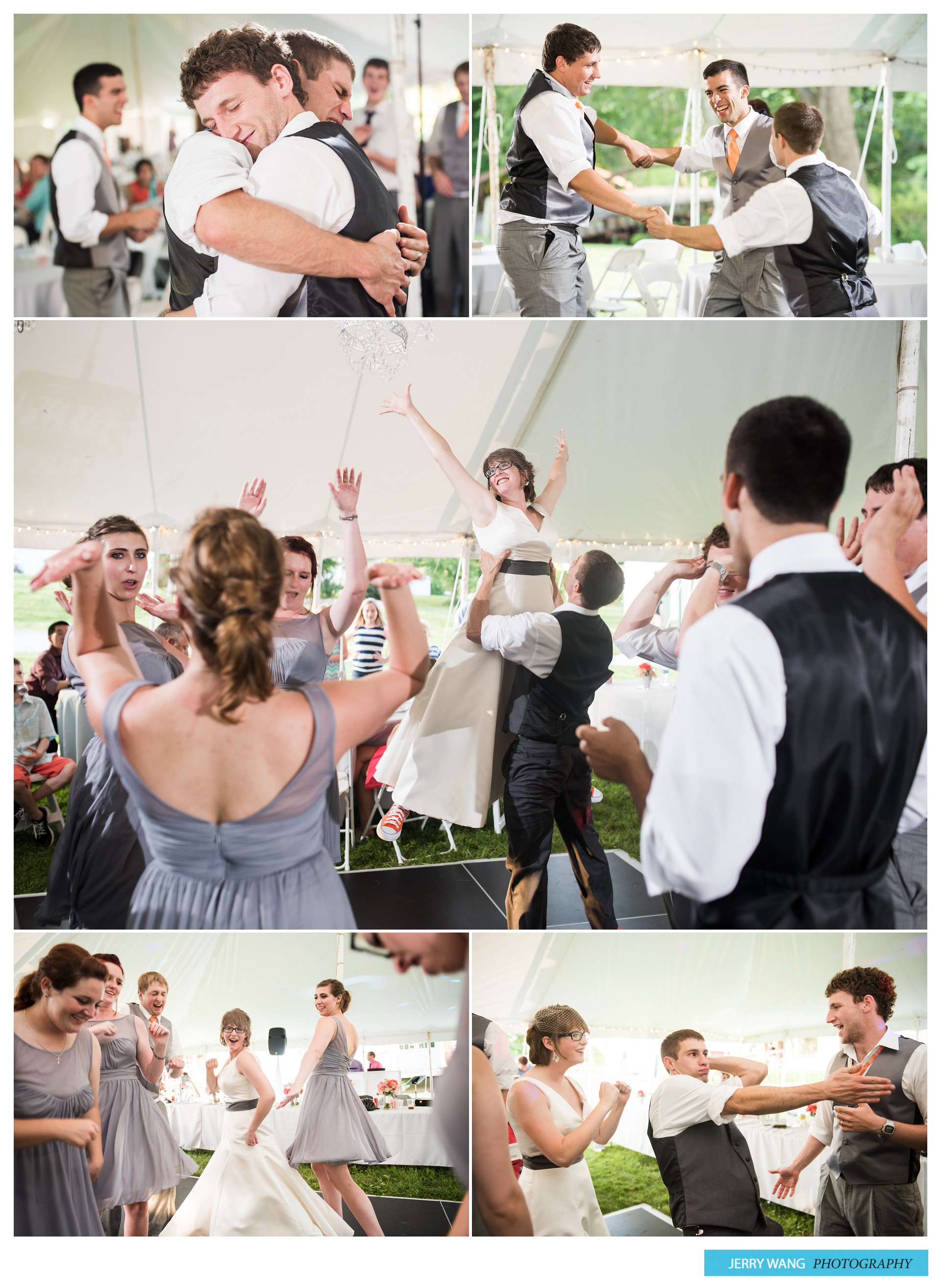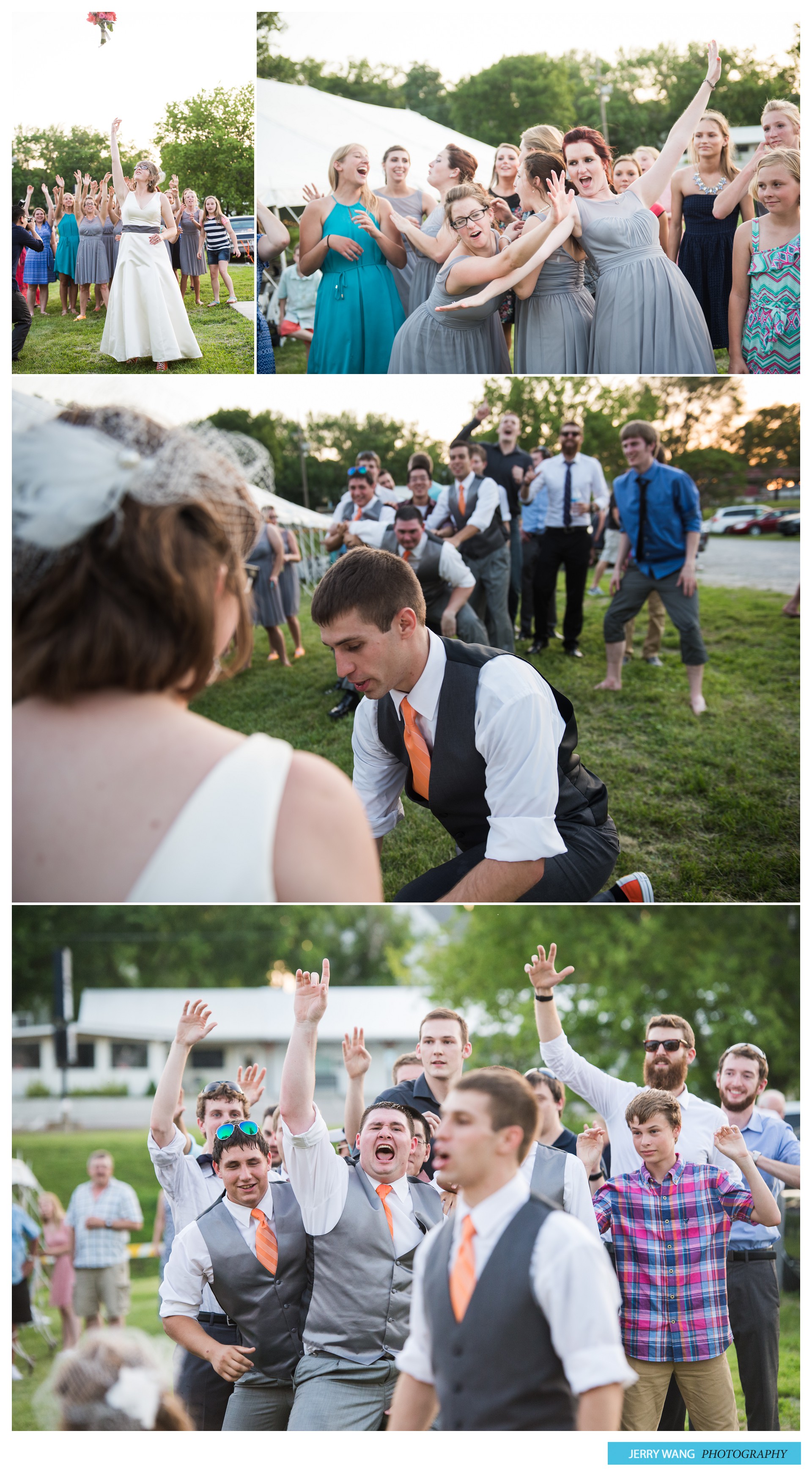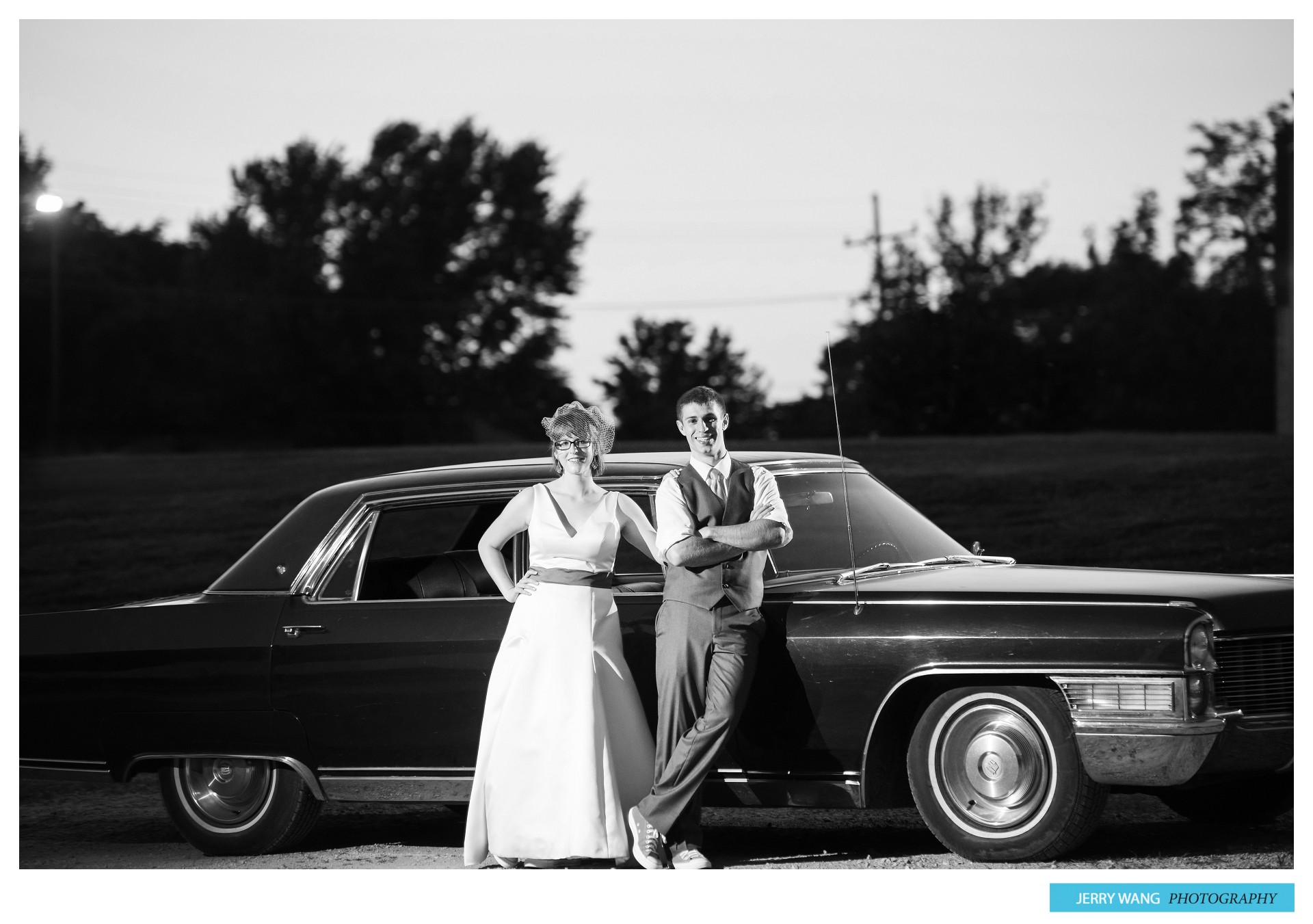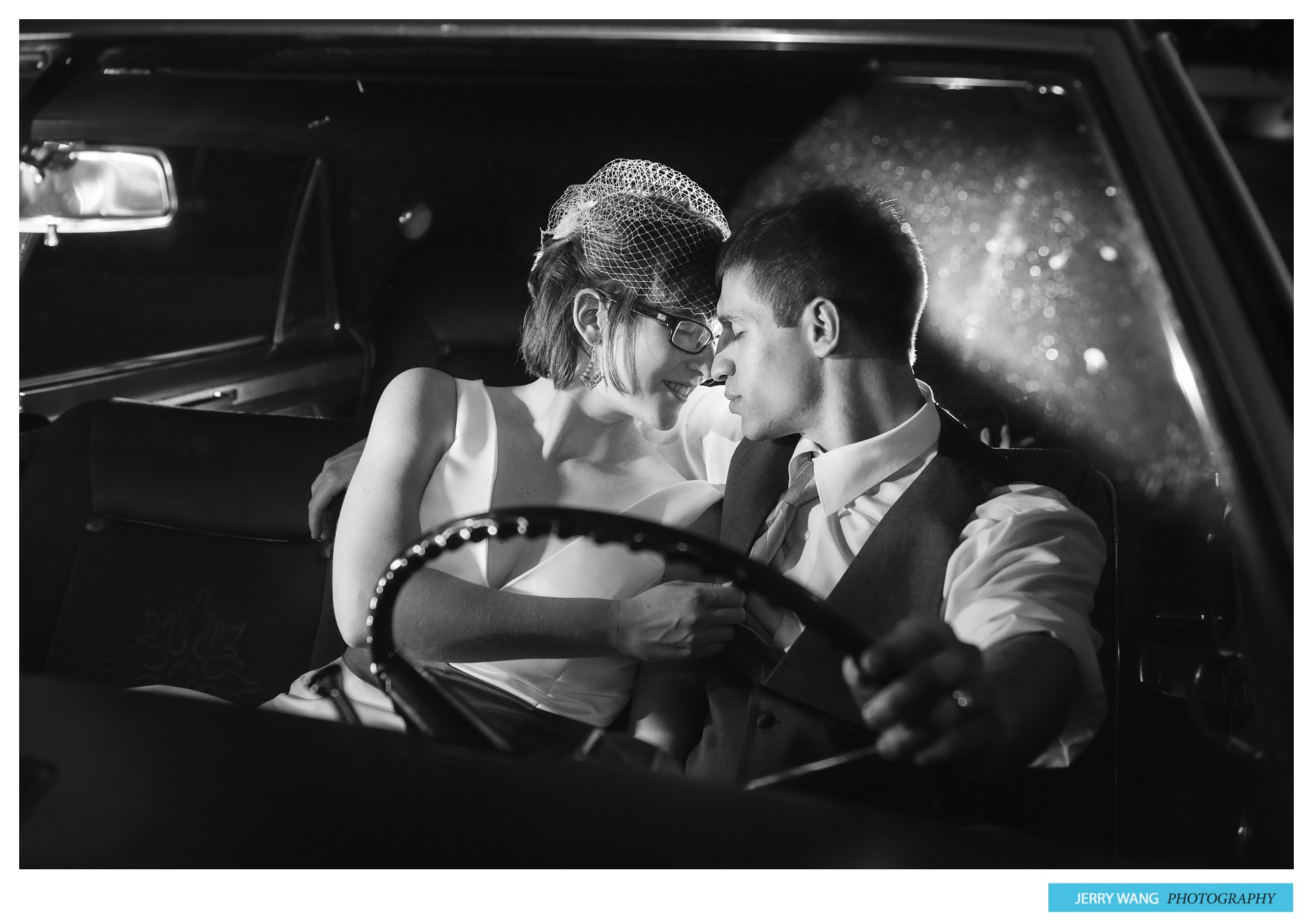 Comments
comments