Ryan and Lauren's summer wedding in Lawrence, Kansas at the Eldridge Hotel followed by a reception at the Castle Tea Room. Photos by Kansas City wedding photographer Jerry Wang Photography.
Vendor's List:
Photography | Jerry Wang Photography
Video | Mike Gunnoe
Florist | Once Upon A Time
Ceremony Venue | The Eldridge Hotel
Reception Venue | The Castle Tea Room
DJ / Entertainment | Corey Vitt/All Ears DJ
Catering | Maceli's
Cake | Cami's Cakes
Dress Designer | Watters
Dress Salon | J Lynn Bridal
Bridesmaid Dresses | Union Station, formerly Little Borrowed Dress
Groom and Groomsmen Attire | Weaver's/Jim's Formal Wear
Tell us how you first met? Who what when where why? Give us the dirty details.
We met in our English 102 our freshman year at KU. We had a mutual friend who had a class right after our class whom we often both talked to. After a few weeks of awkward conversations and walking to our next classes together, I (Ryan) finally got up the courage to ask Lauren out on a date.
When did you know he / she was the one? Was there something he / she did?
Ryan: I knew pretty early on that Lauren was the one for me. I wouldn't say there was one specific thing that made me think that, but even in the beginning I always felt like I could talk with Lauren so easily and effortlessly. That's something that made me realize we were made to be together.
Lauren: One of the first times we hung out one-on-one was in Anschutz Library. We planned to study for our Economics 104 final, and Ryan showed up, limping after he had rolled his ankle while playing basketball, but he still walked there, which I thought was sweet. Our conversation that evening was so easy, and we instantly seemed to click. I don't remember actually studying or how long we were even there. But I remember leaving there feeling like I had just met someone who I knew was somehow going to have a special place in my life.
What is the most memorable date you've ever had?
Ryan: One of my favorite memories with Lauren was on her 21st birthday. We were spending the summer in New York, and to celebrate her birthday we went to a rooftop bar that evening overlooking Central Park. The view was incredible and it was very romantic.
Lauren: One summer while we were both in college, I remember Ryan picked me up from work and told me he was taking me somewhere that was a surprise. He drove us to the Nelson-Atkins Museum of Art and had packed a picnic for us that we ate on the lawn at the Nelson.
Tell us about the proposal (did you see it coming, how long was it in the planning? How did you feel? Nervous, excited, freaking out?)
I (Ryan) planned the proposal for about three months. I found the ring, and knew I wanted to ask her around the holidays. I wanted it to be a surprise; we have a tradition of going to see the Kansas City Ballet's The Nutcracker every year, and I decided that would be a good night to do it. That day, a serious winter storm hit the area, and we almost didn't even try to drive to Kansas City, but for obvious reasons I encouraged us to try to go. The drive in was intense, driving through the ice and snow but it actually kept my mind off being nervous about the proposal. I proposed as soon as we got to Kansas City (at Union Station) because I knew I couldn't play it cool all night. Fortunately Lauren didn't see it coming and was totally surprised.
Tell us the one thing you love most about each other.
Ryan: What I love most about Lauren is how easy she is to talk to and how comfortable I feel with her. I know that no matter what else may be going wrong, Lauren can always make me smile.
Lauren: I love how Ryan makes it feel easy to be myself. I can be my weirdest, most vulnerable and, sometimes, my worst self around him, and he still makes me feel loved, no matter what.
If you feel comfortable, share with us something silly or quirky the other person does
Ryan: I'm not sure if she would ever do it in public, but there is a really funny dance move that Lauren does sometimes. I'm not really sure how to describe it but it really cracks me up.
Lauren: (First of all, to address what Ryan put above: No way would I do it in public, haha.) There's really not one weird thing that Ryan does – there are quite a few actually – but I love that he'll always do one of his weird things, like talking in a weird voice or reciting lines from a movie or TV show, when I need it most or when I ask him to.
Describe the theme or décor for your wedding.
We wanted our wedding to have a "Lawrence" feel to it since Ryan has lived here his whole life and Lauren has lived here for almost nine years now. The decor will be simple and classic, with lots of Lawrence details including tables named after landmarks in Lawrence. When picking our venues we also wanted to be in places that "felt" like classic Lawrence places, hence the historic Eldridge Hotel and the Castle Tea Room.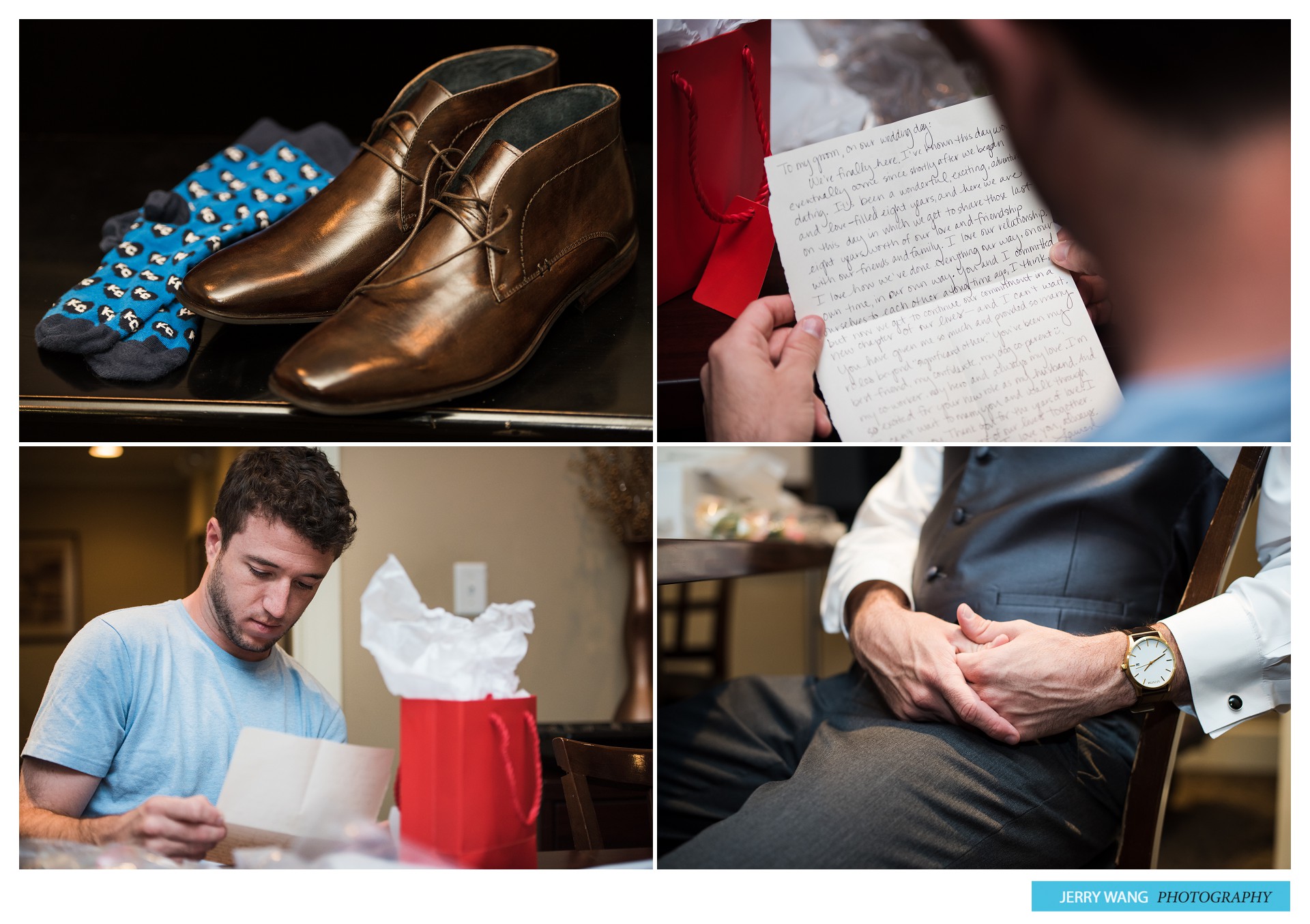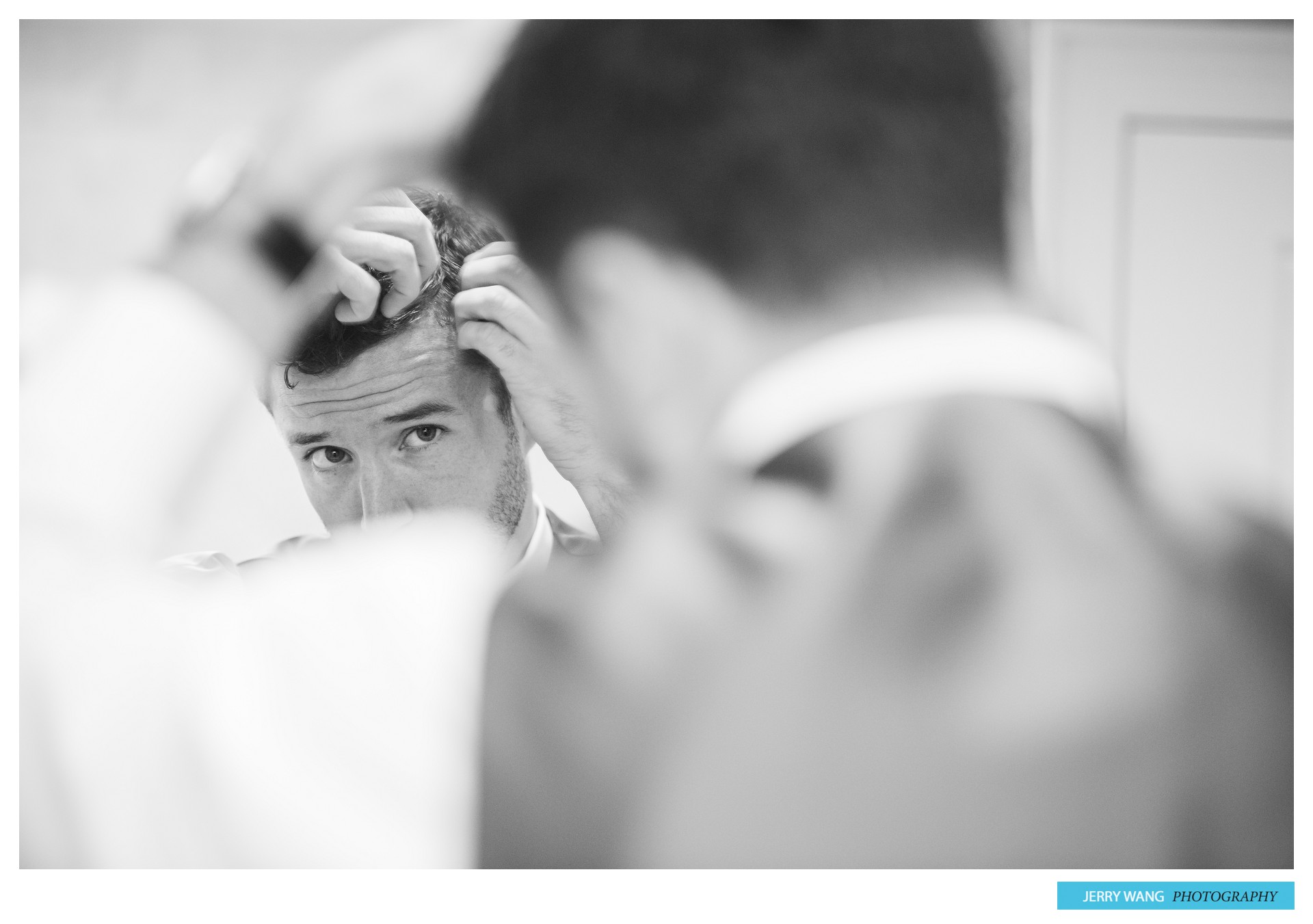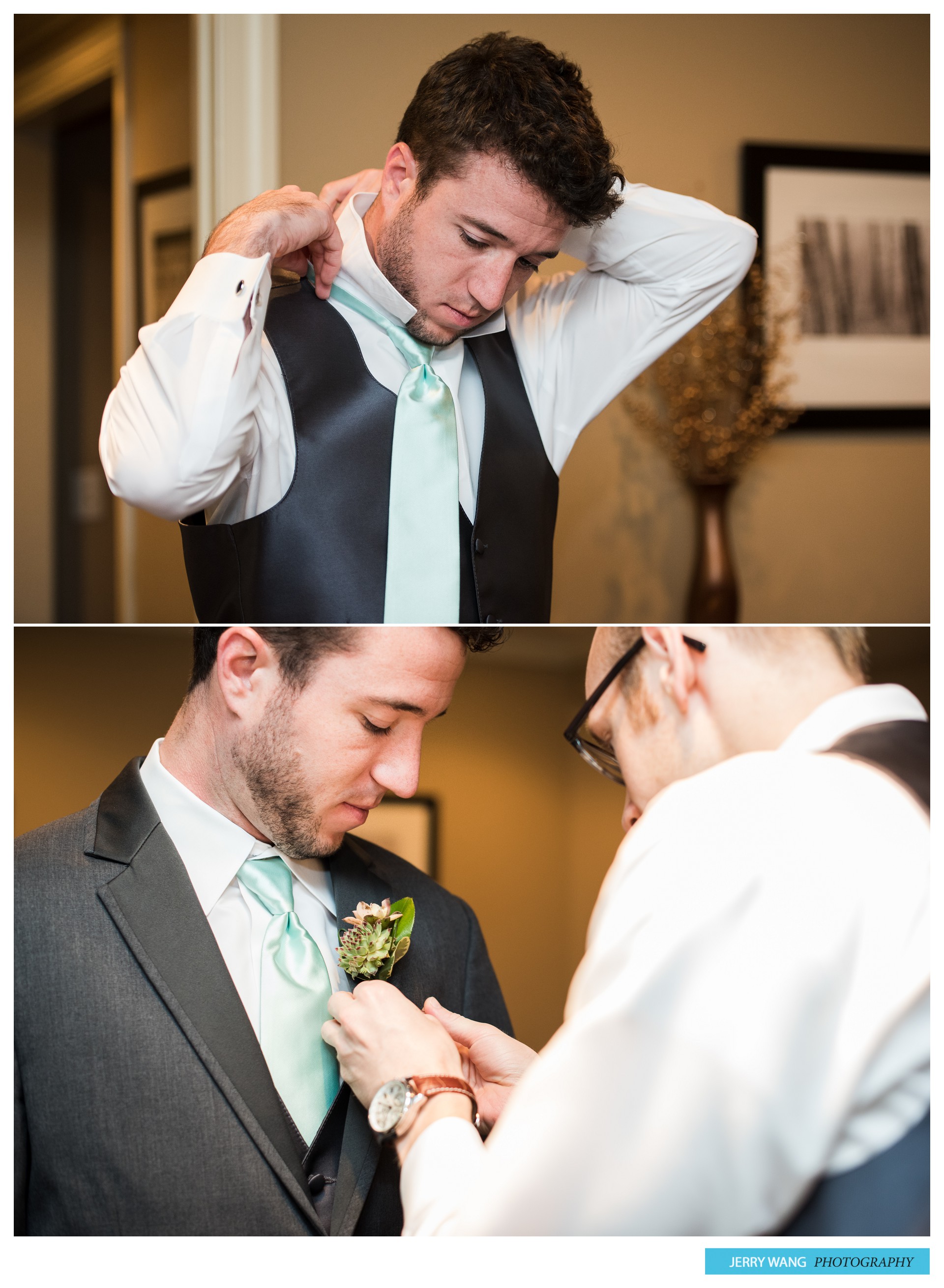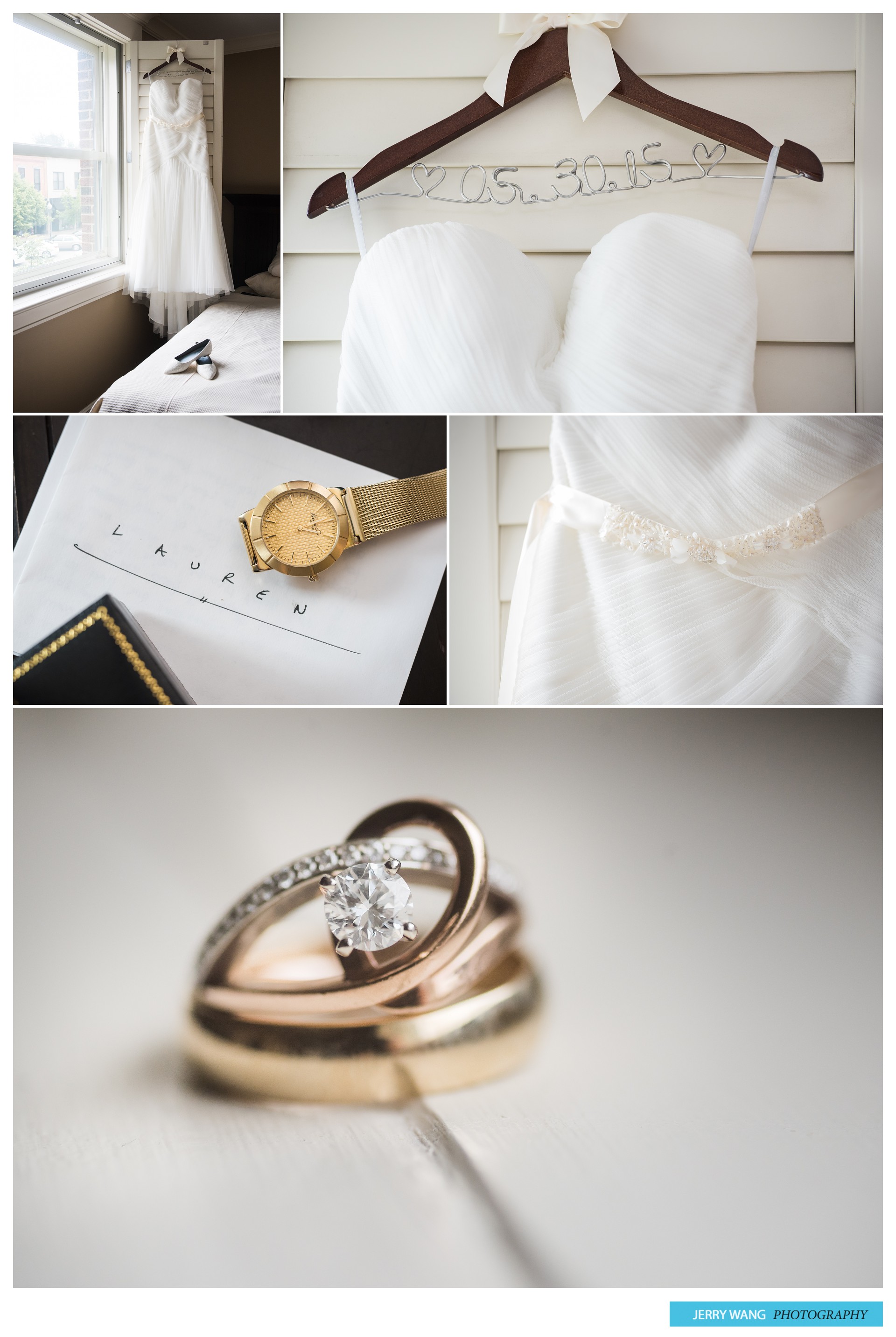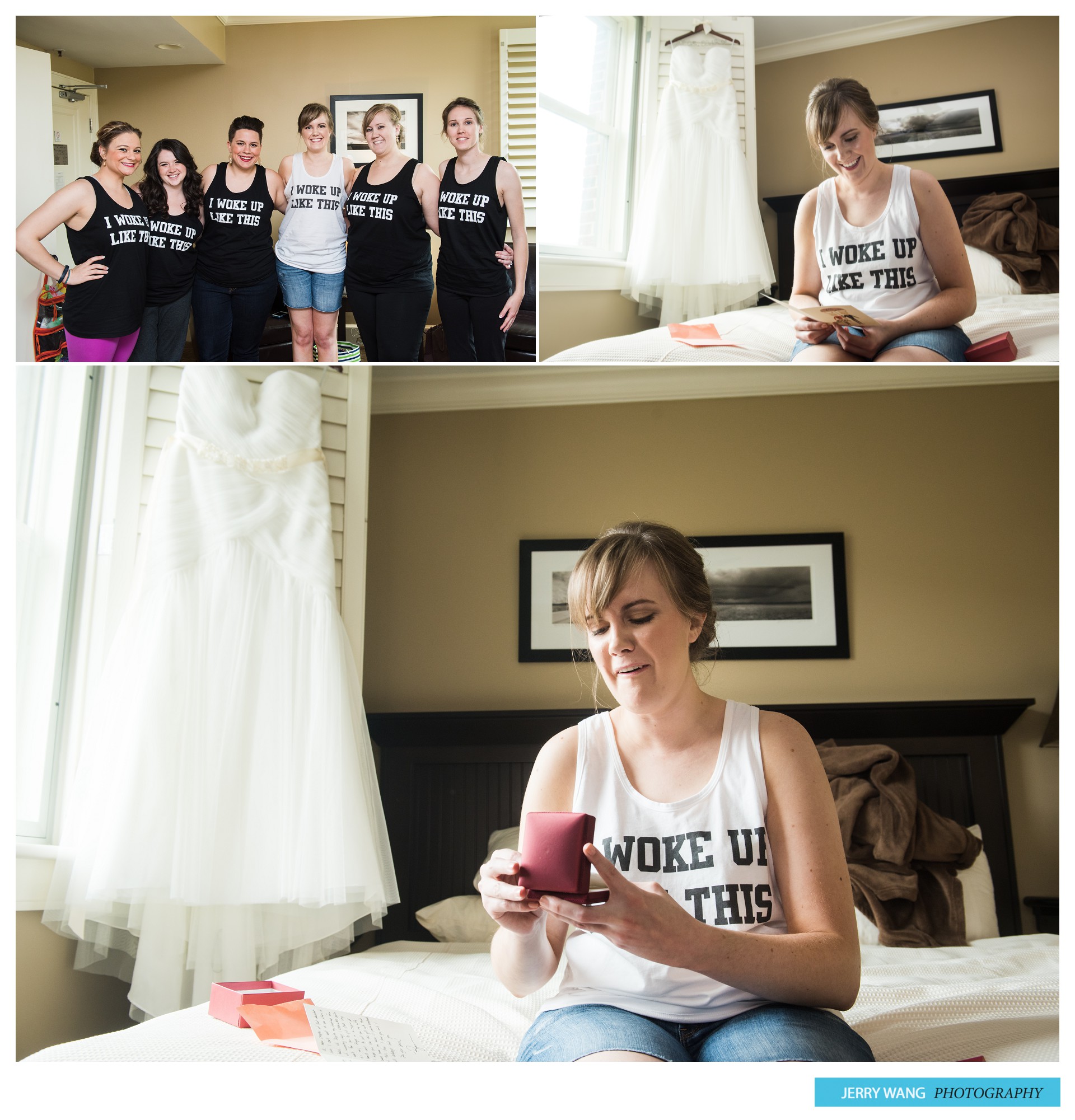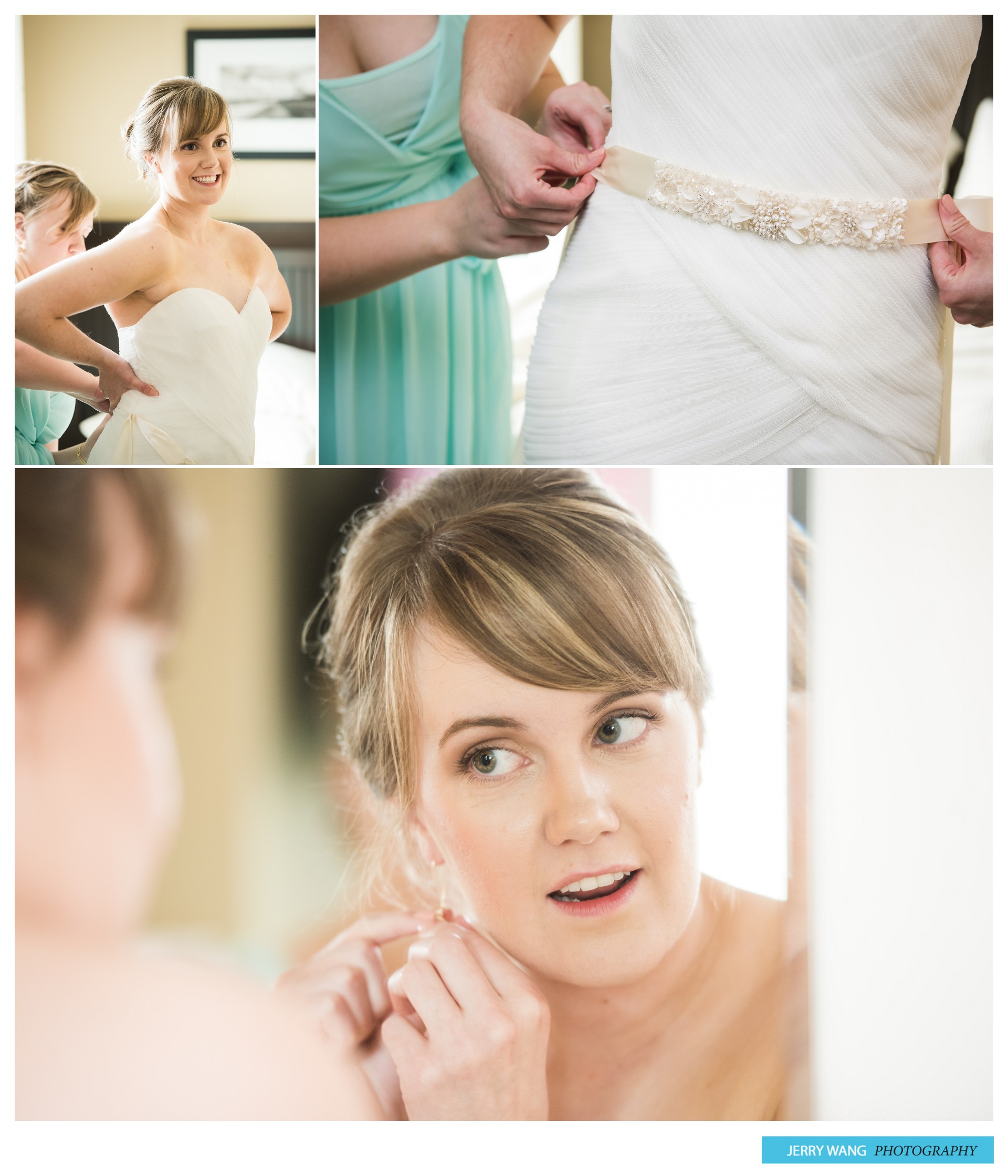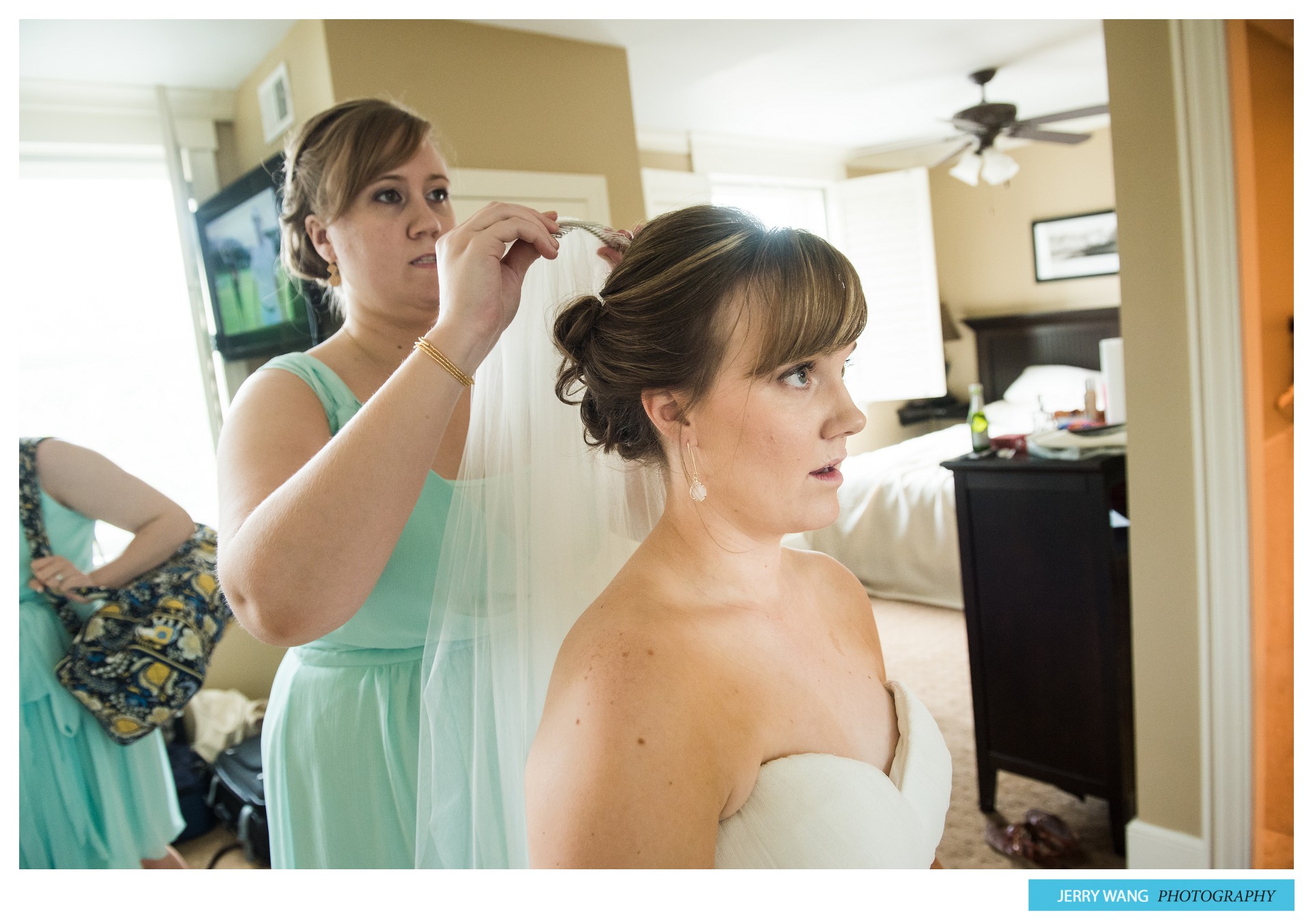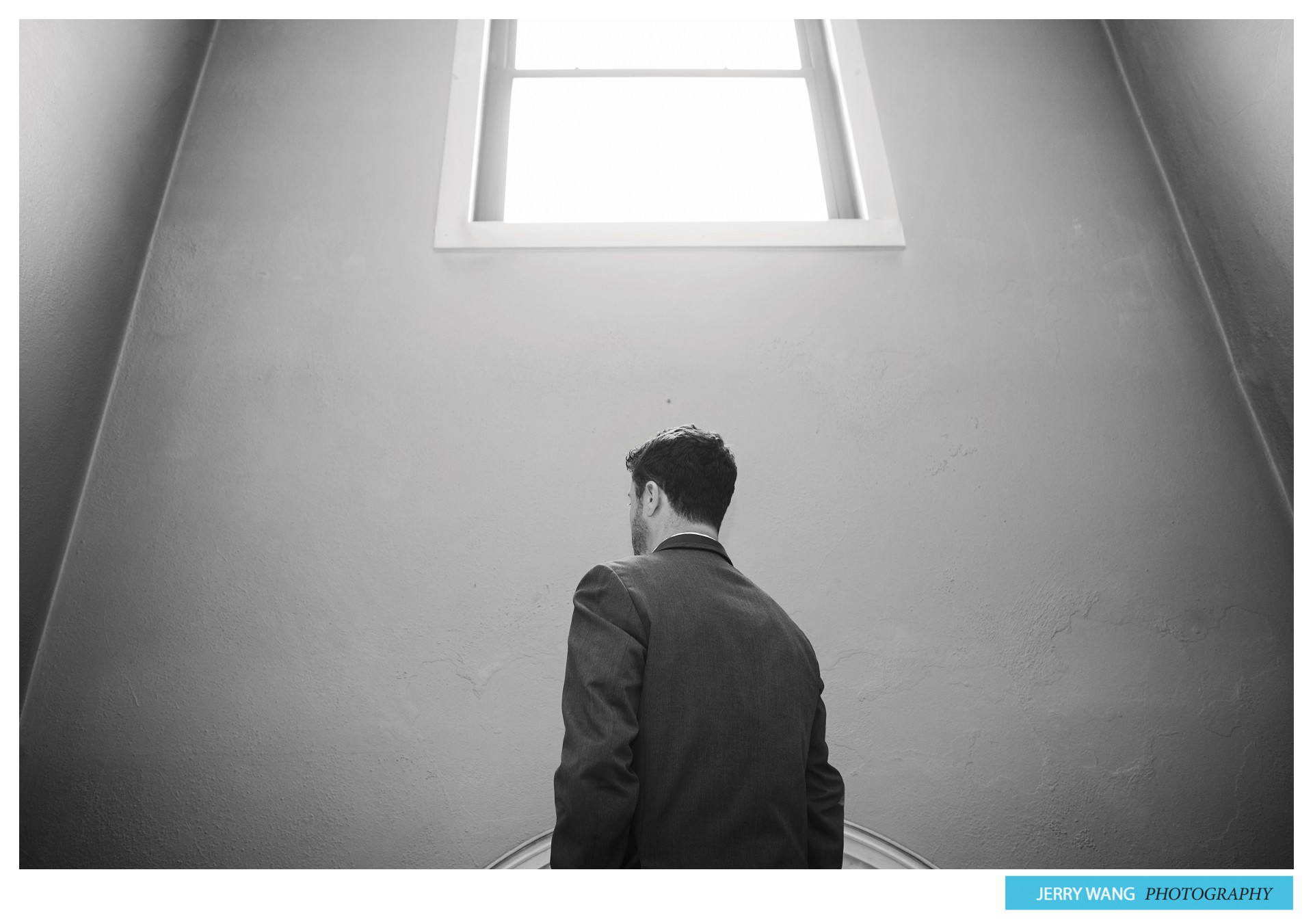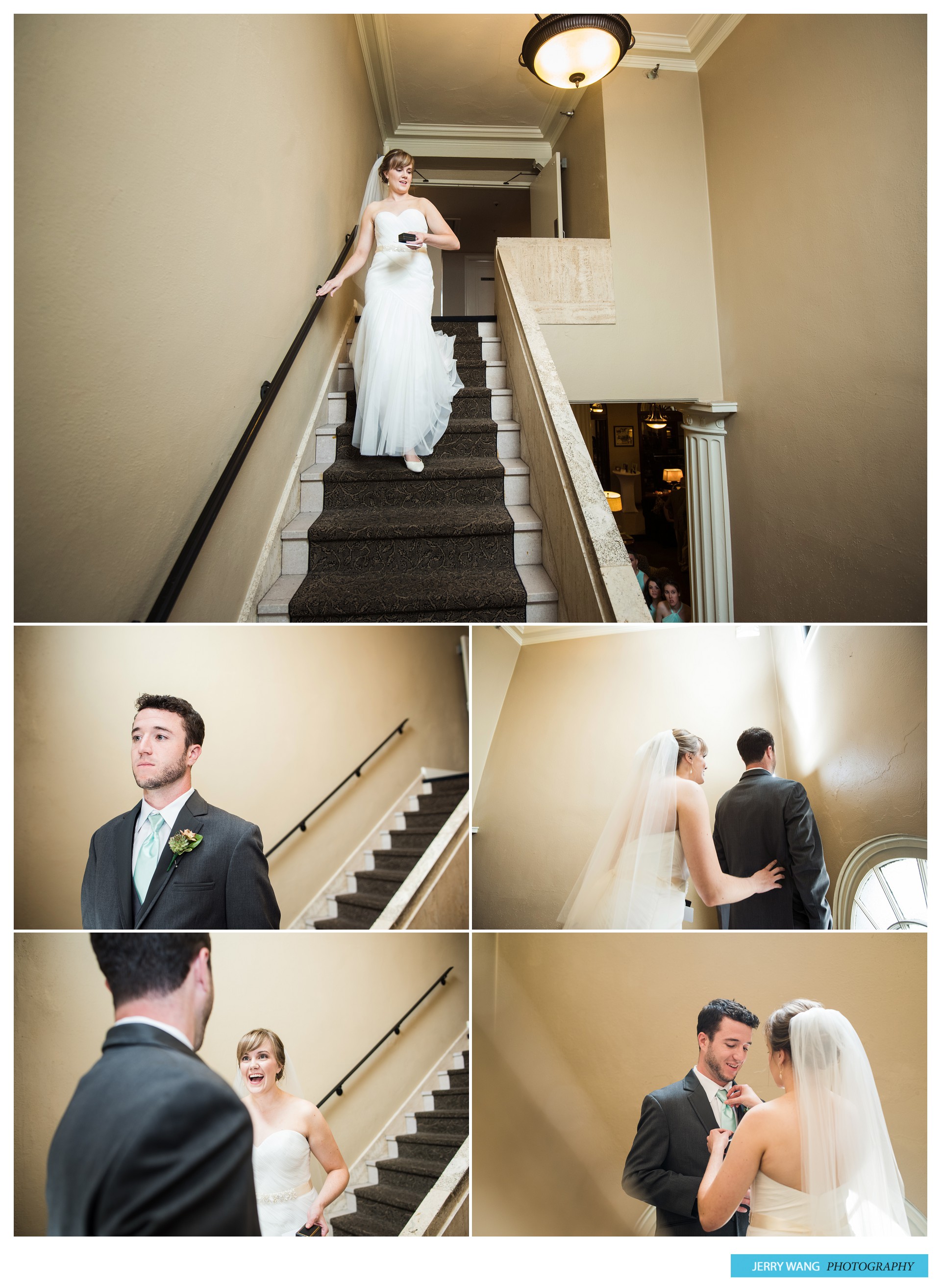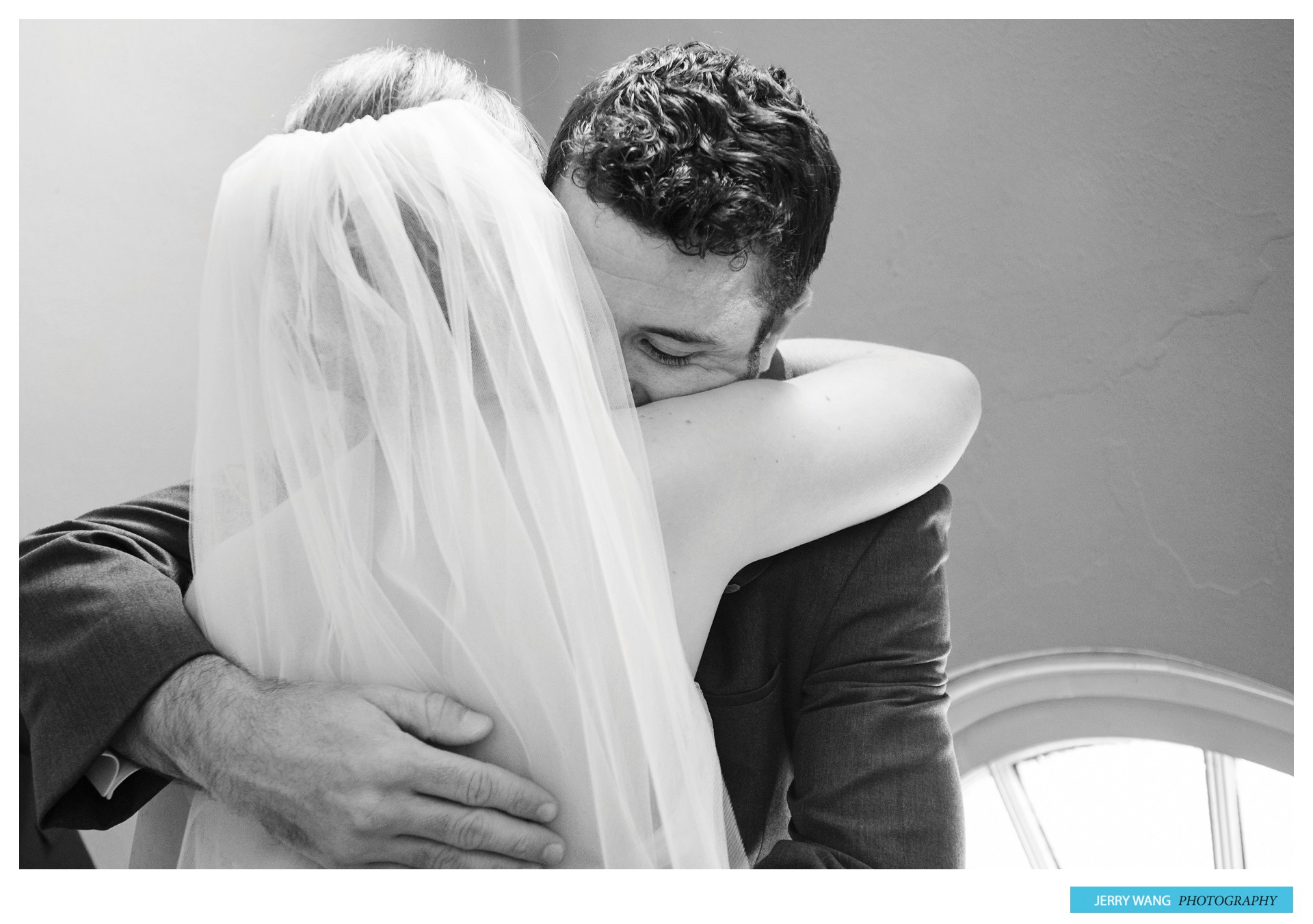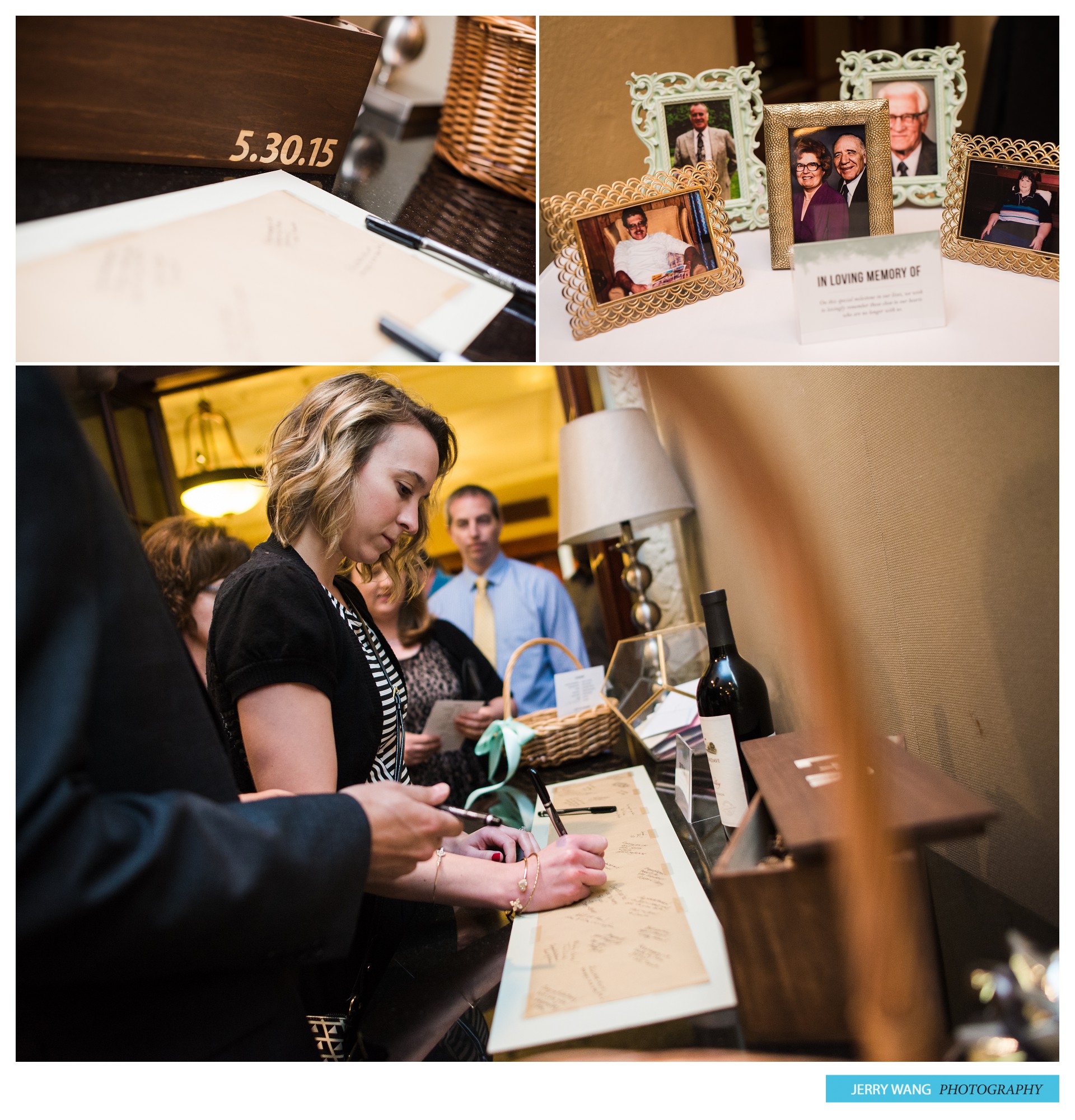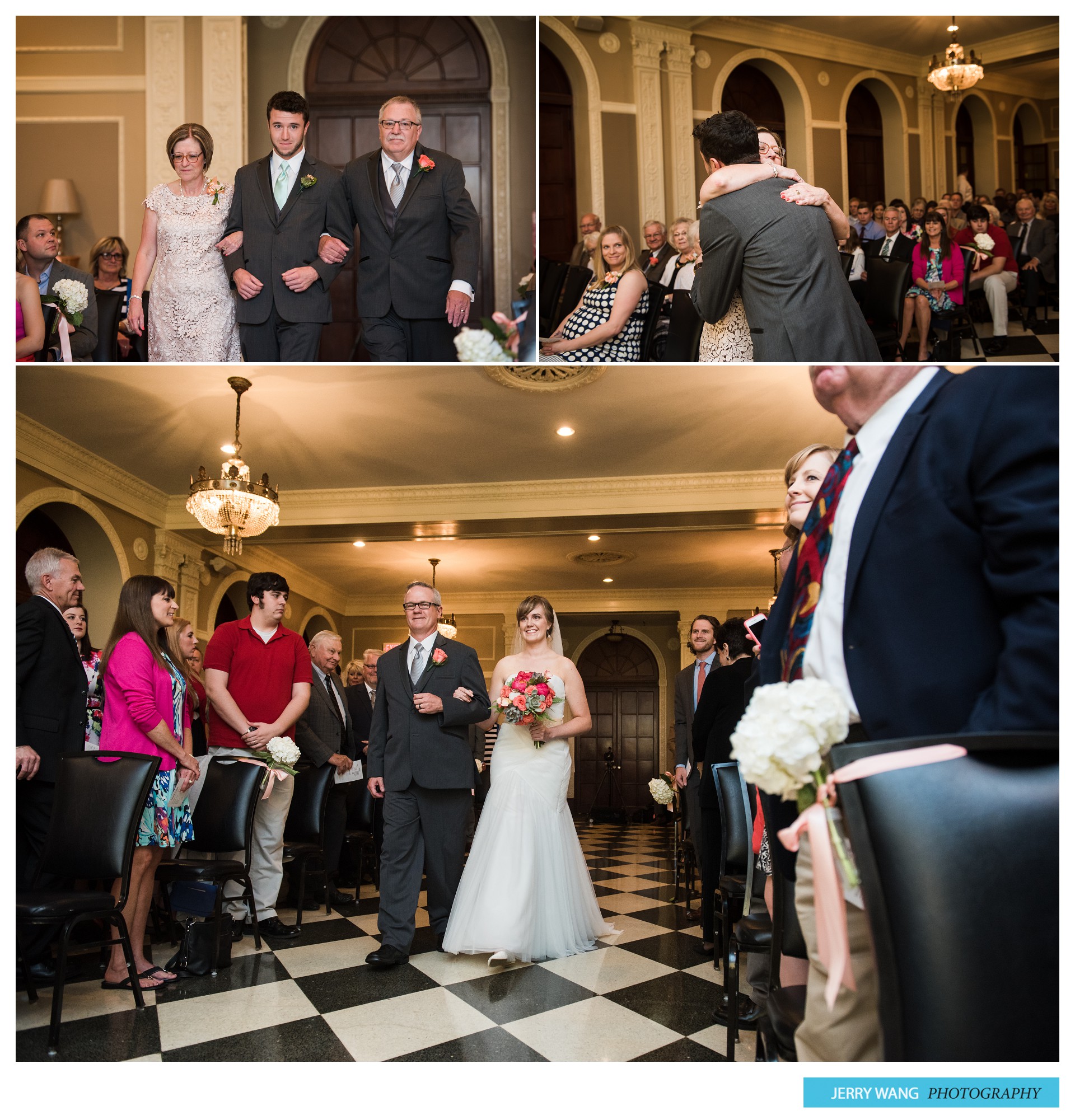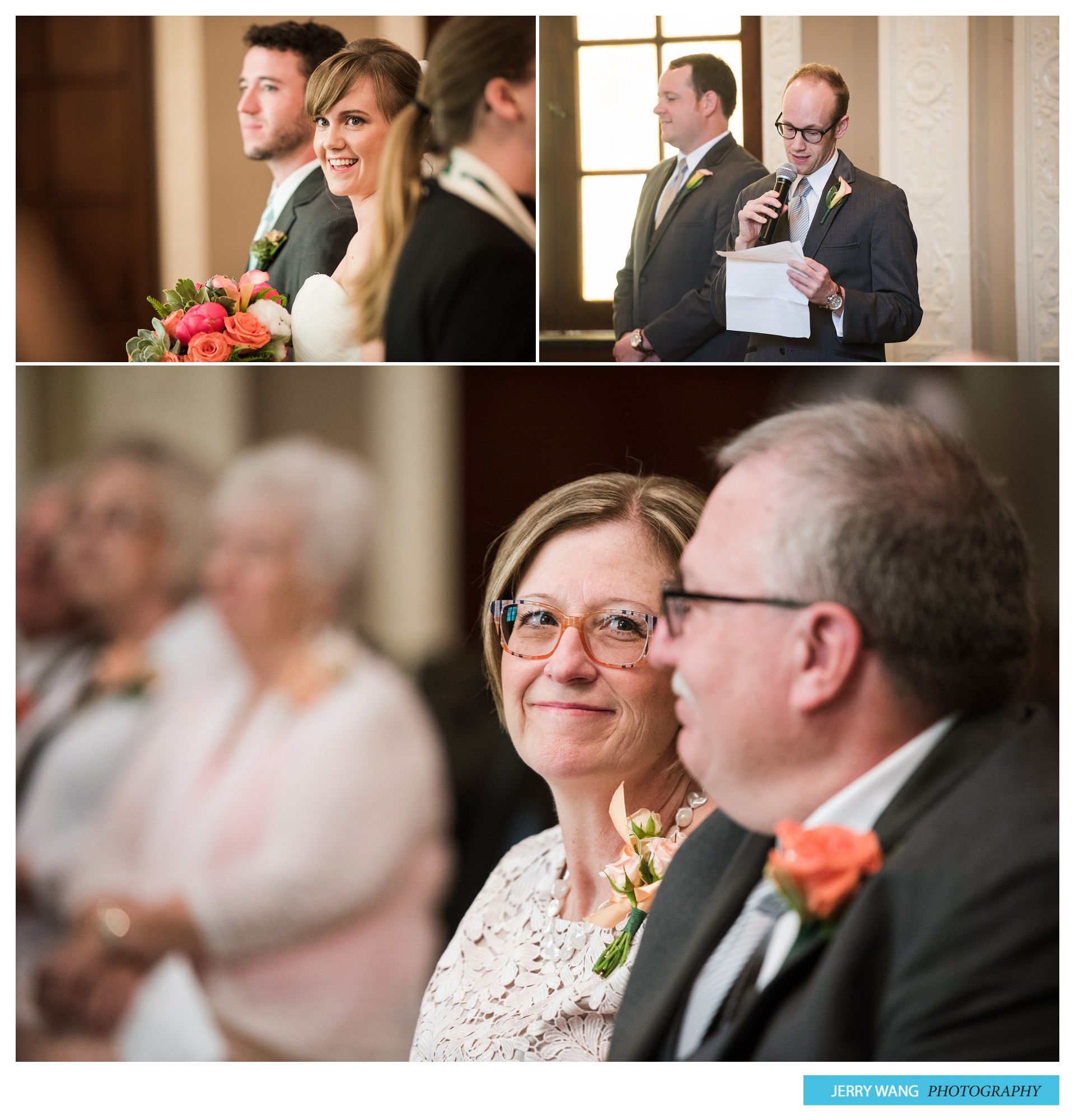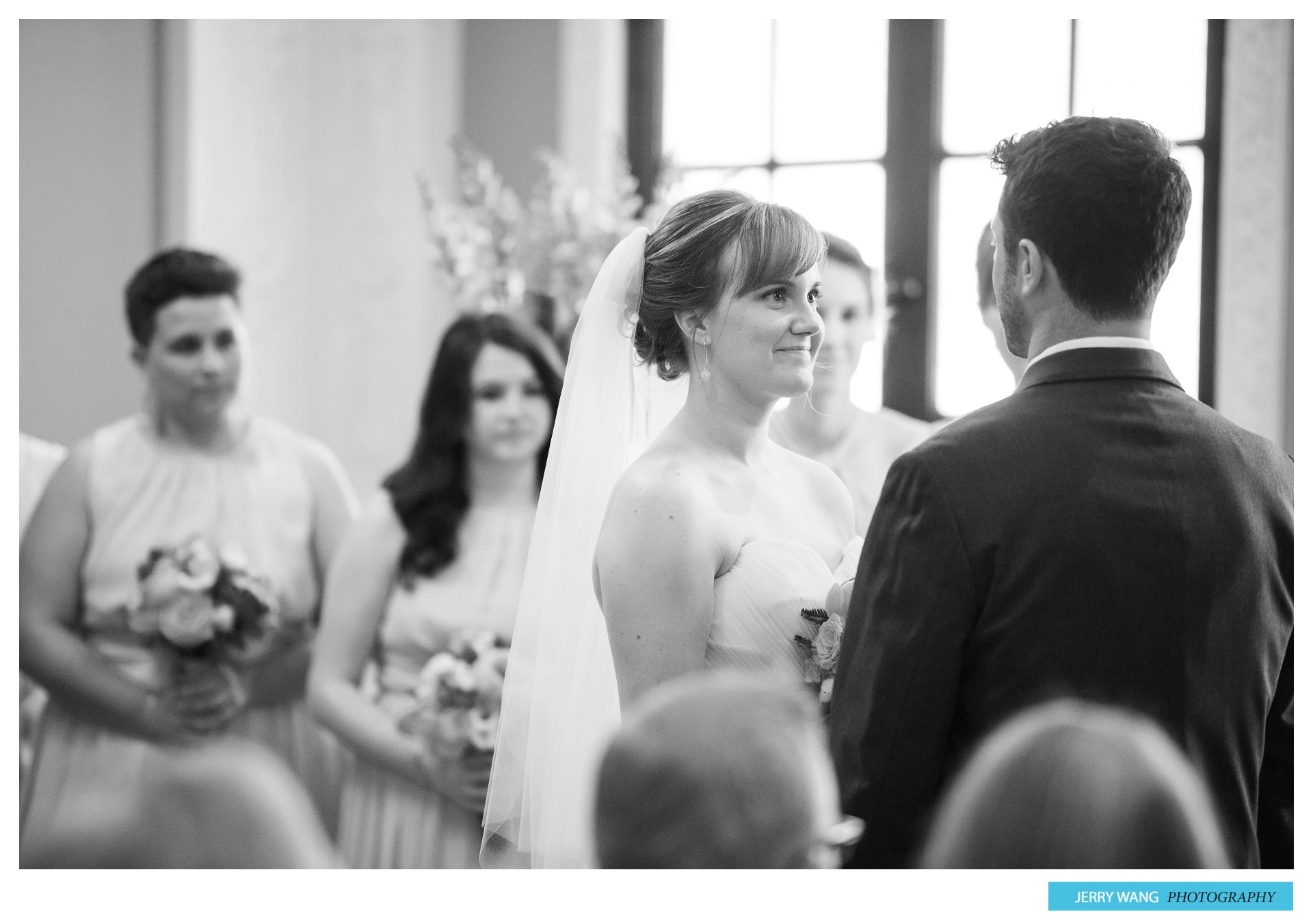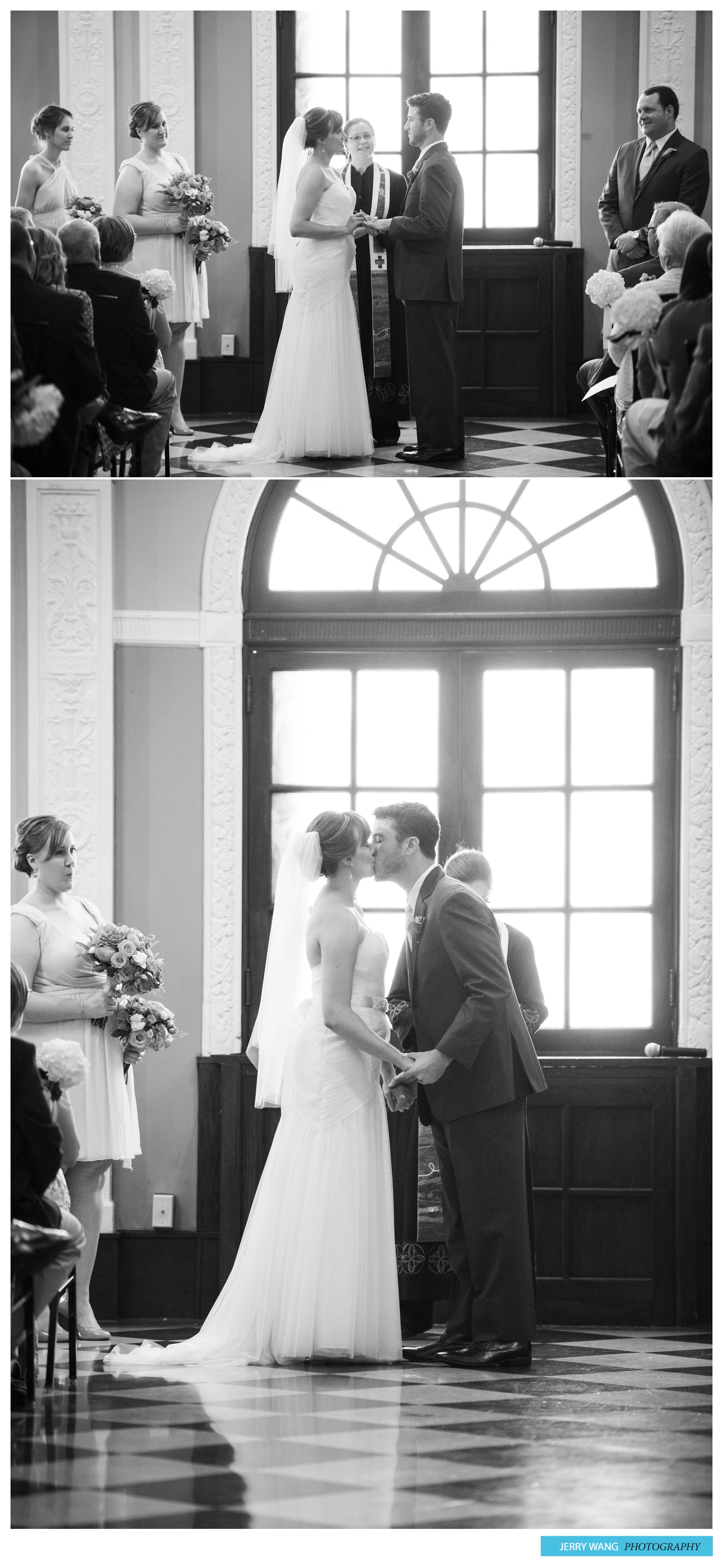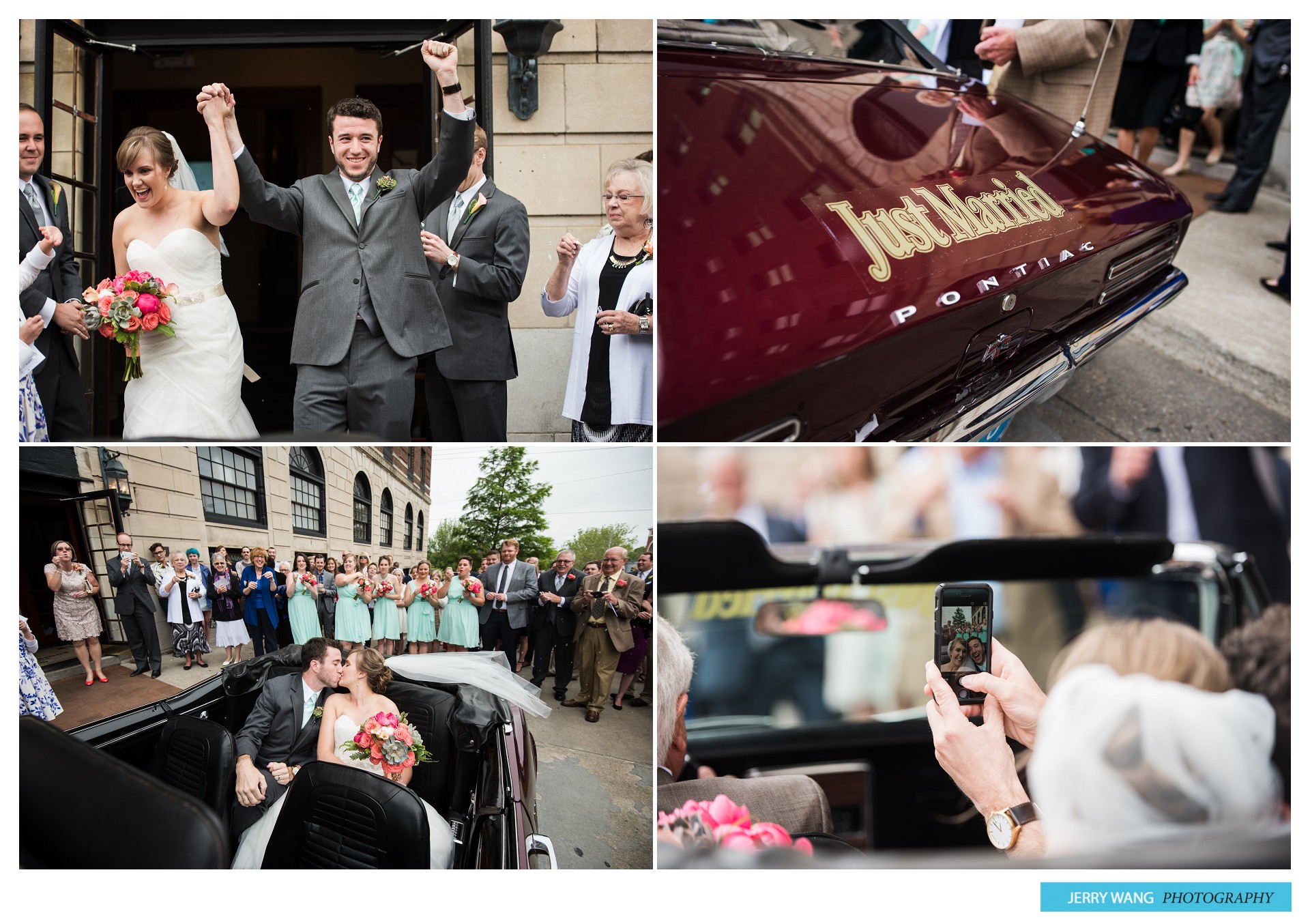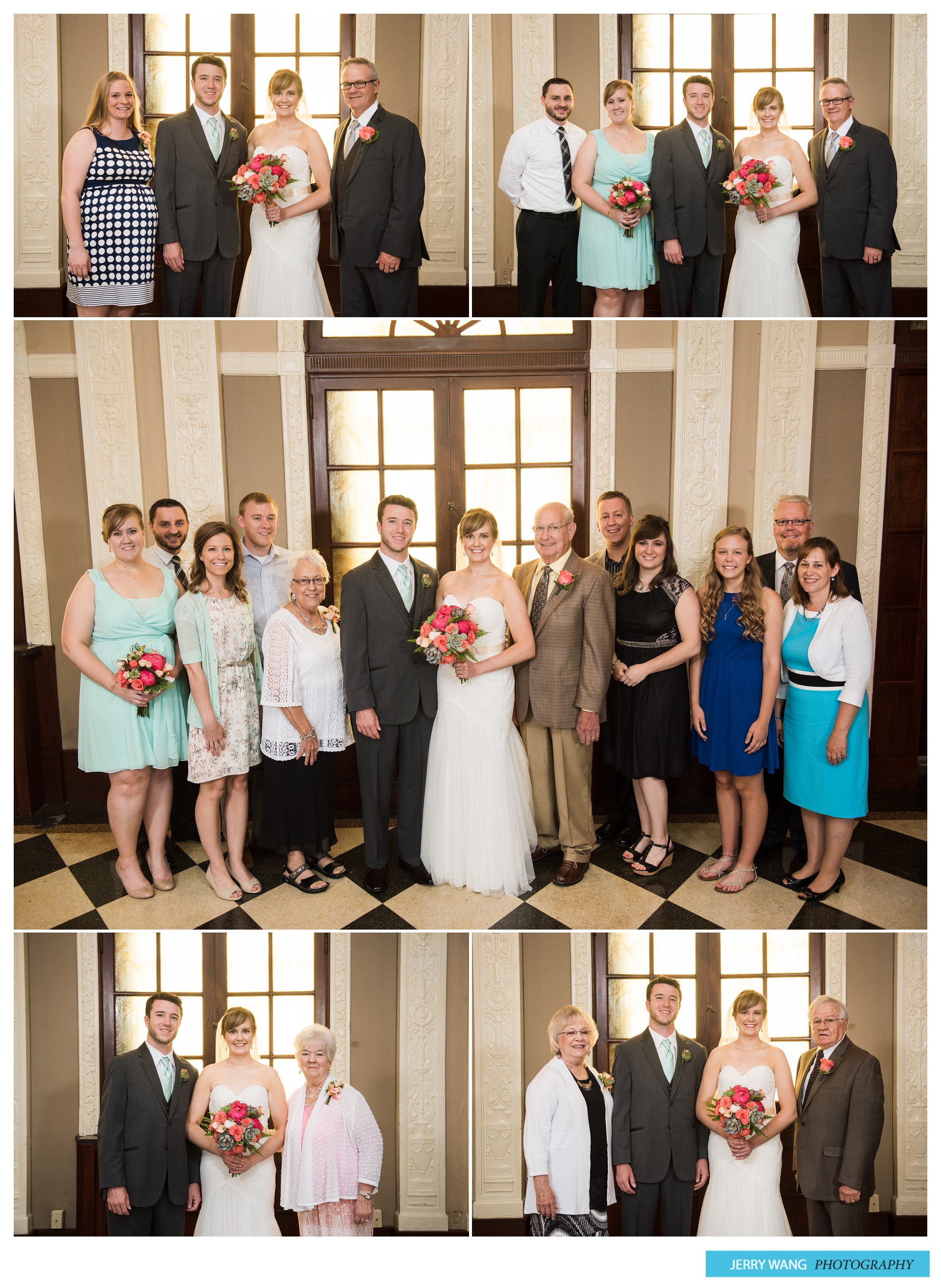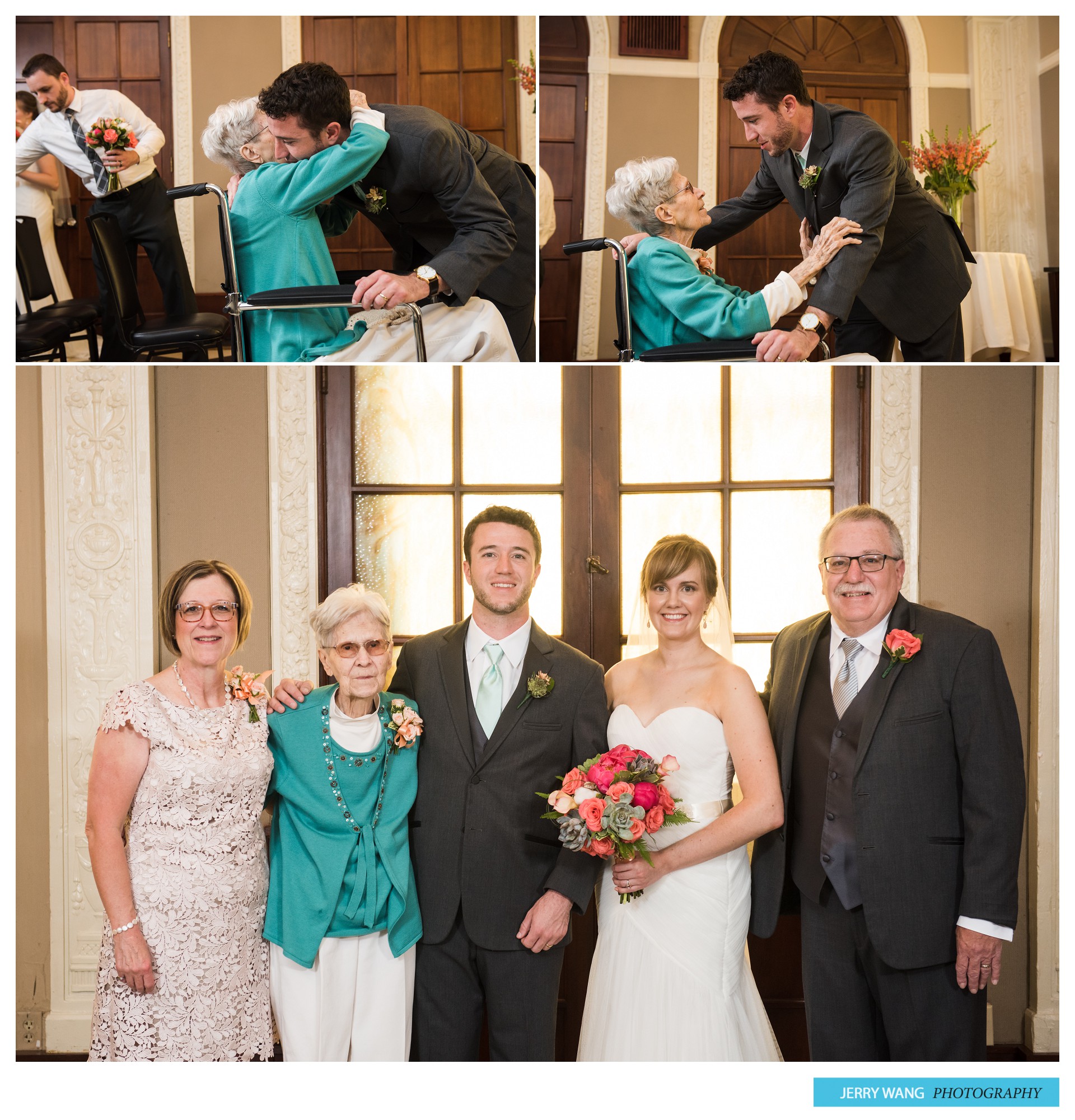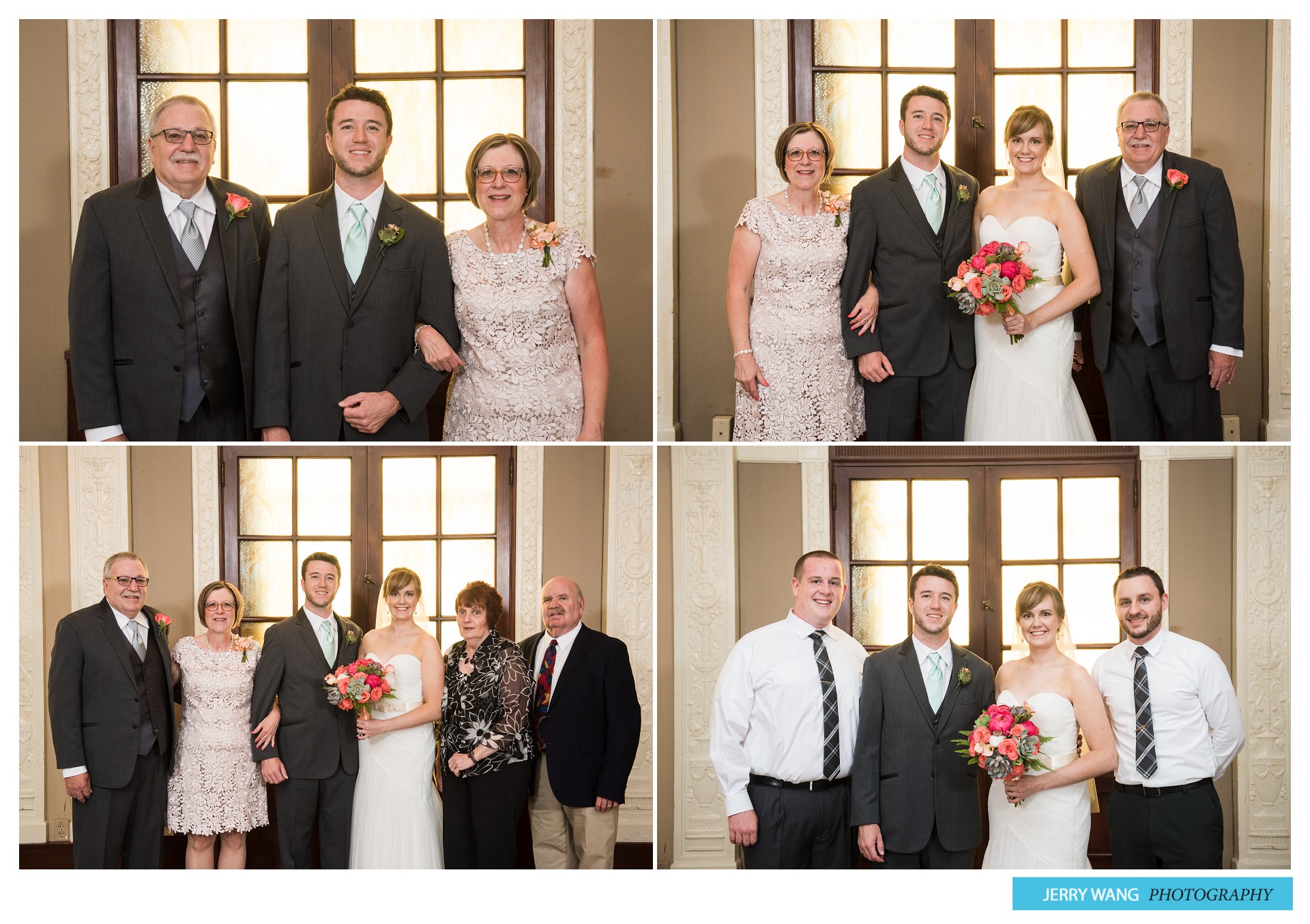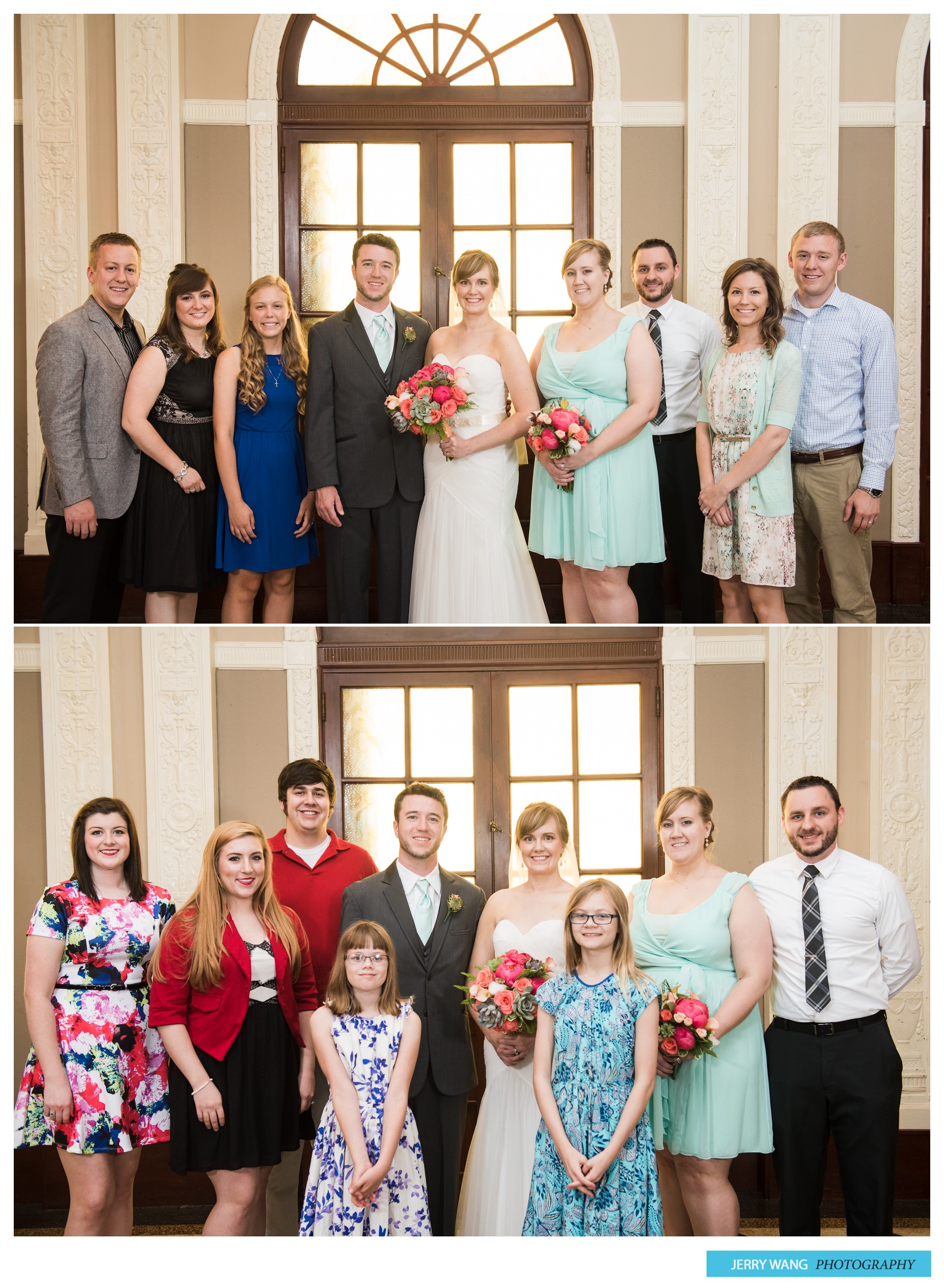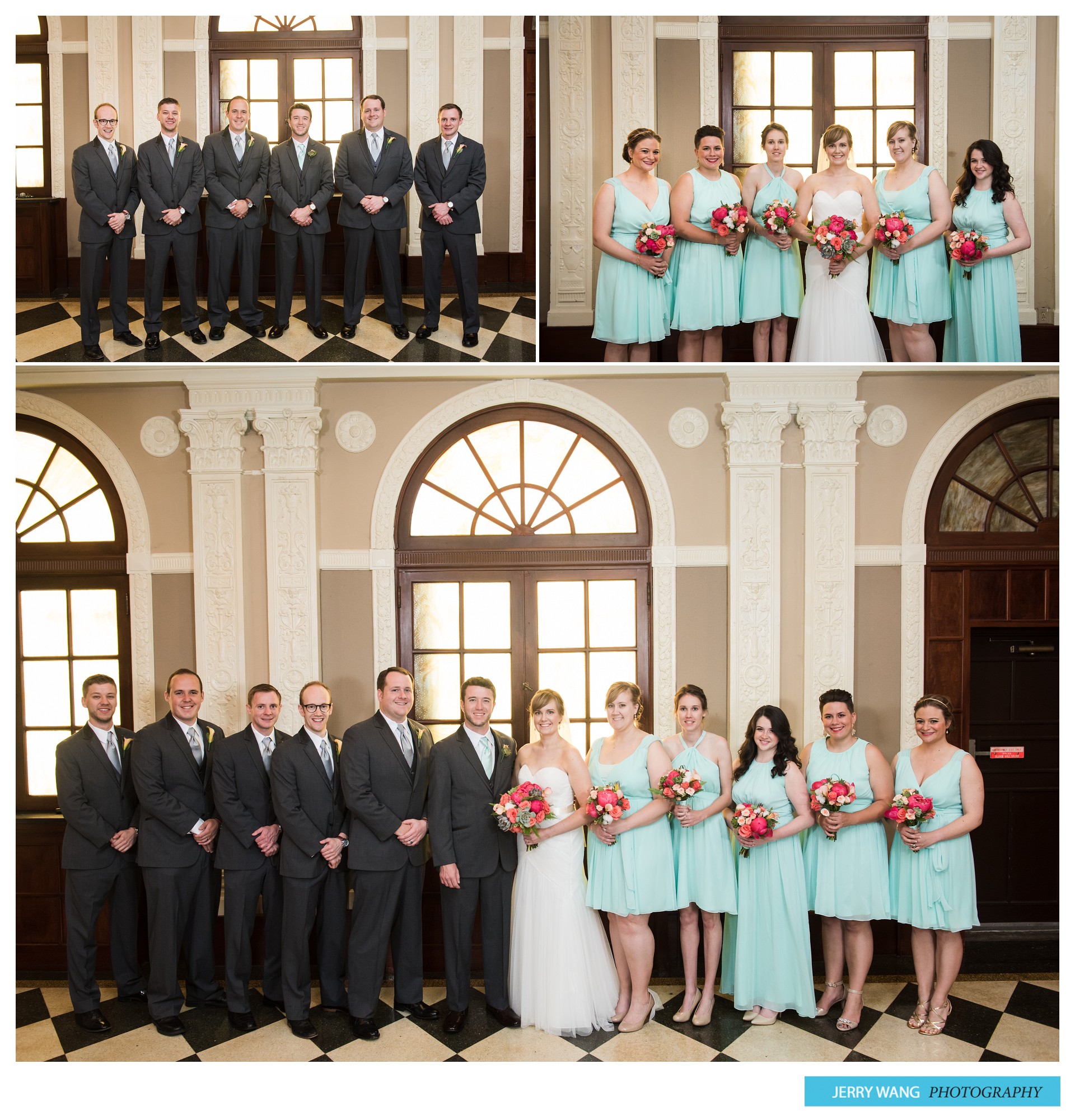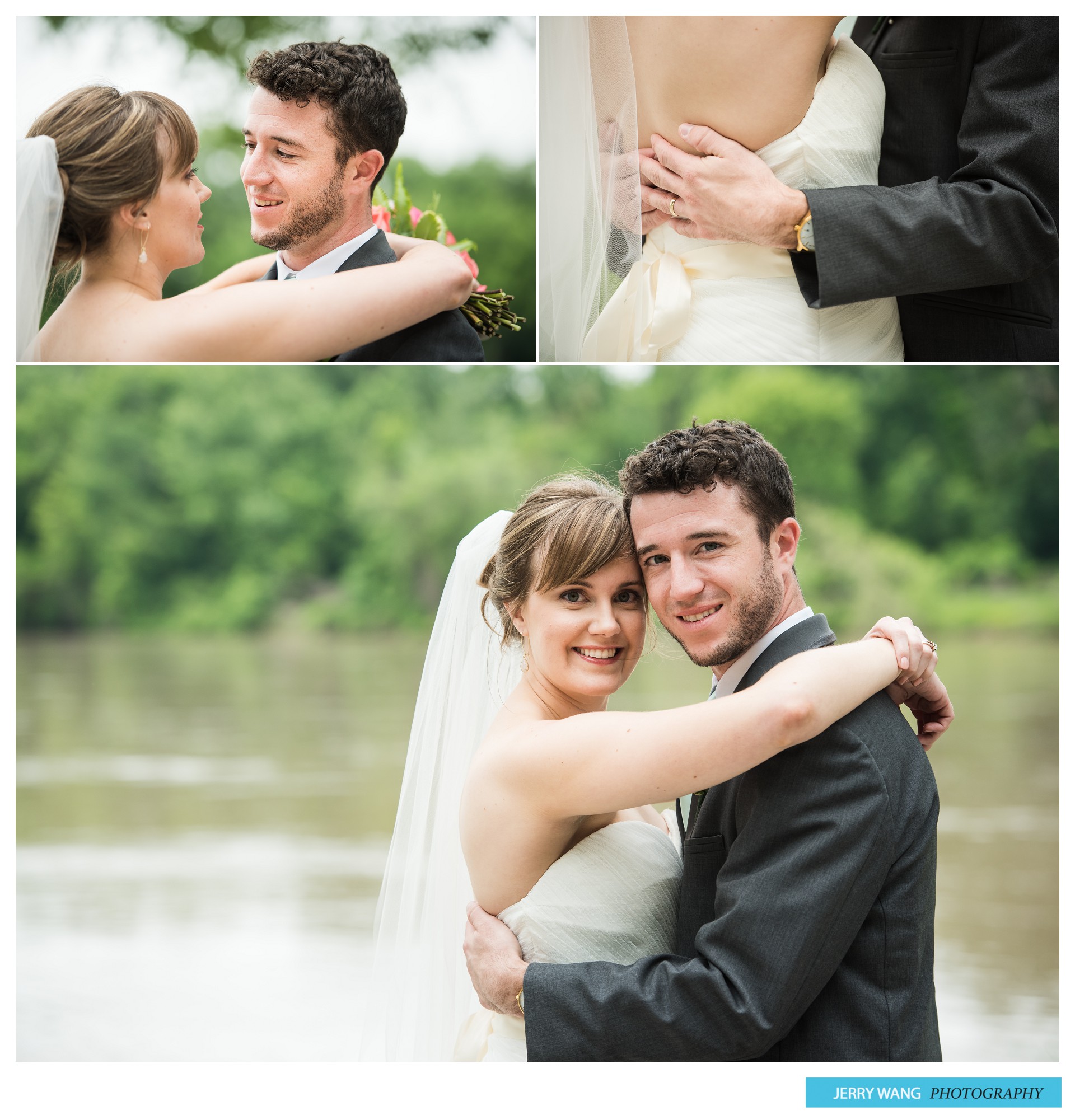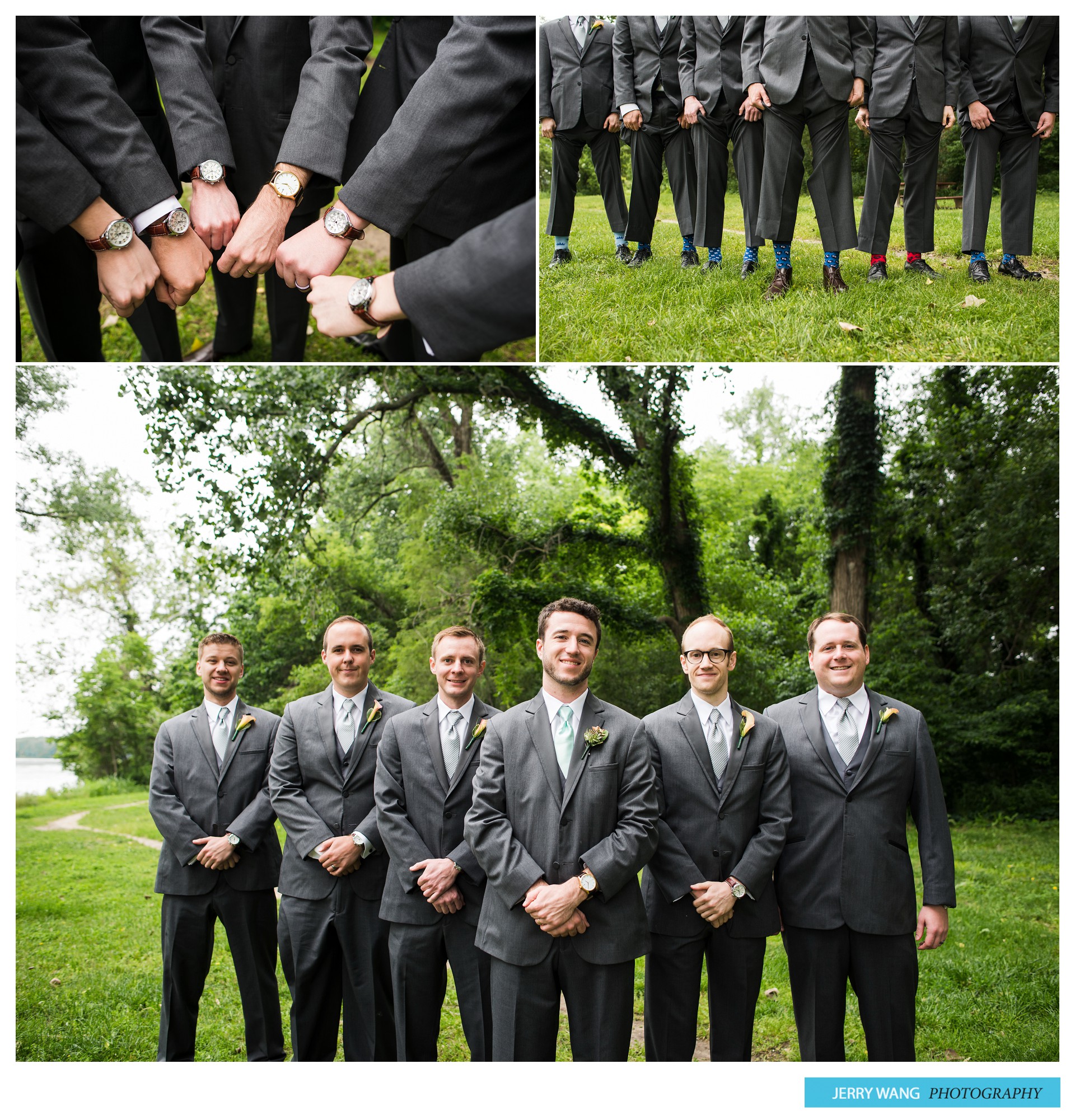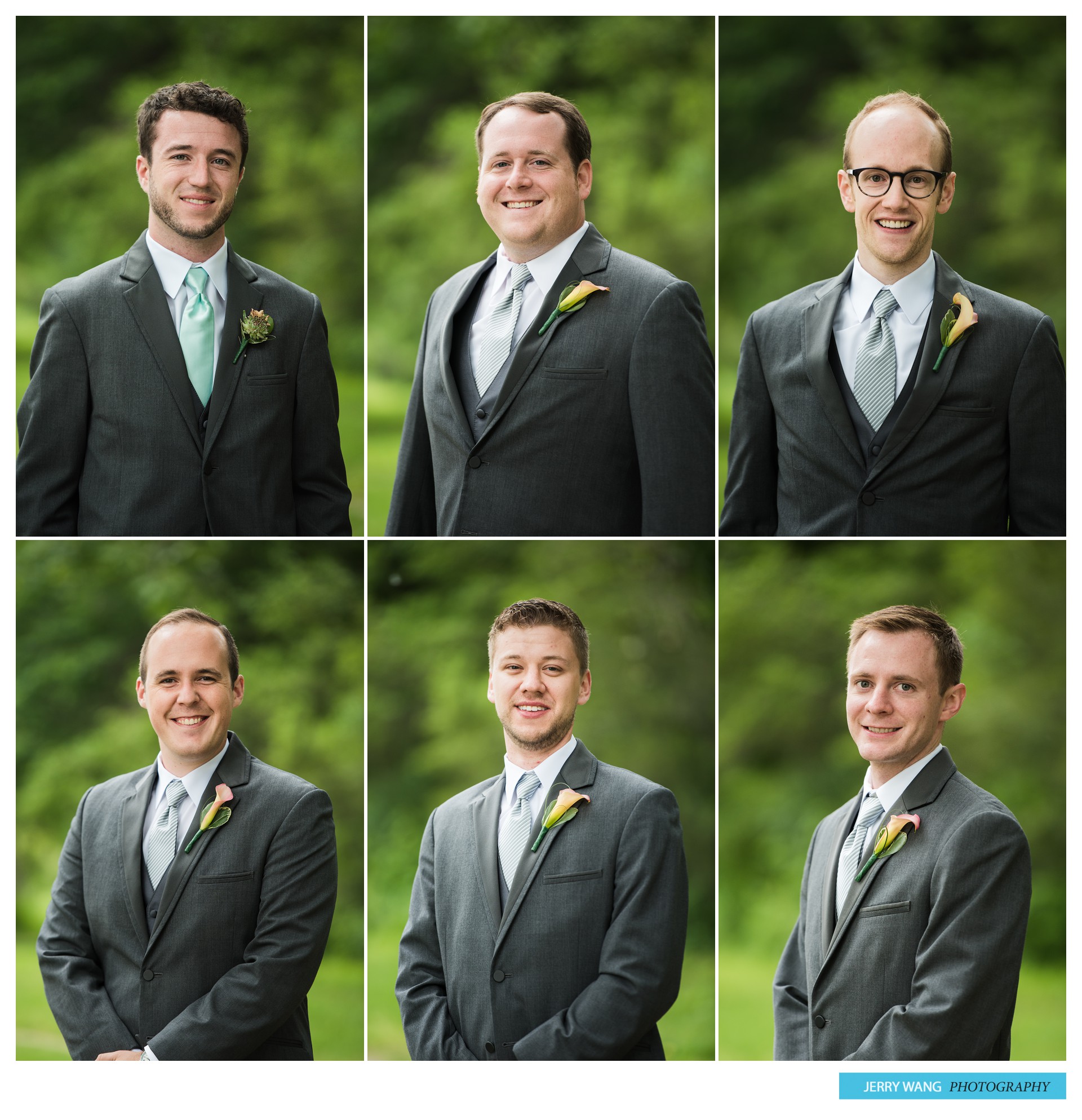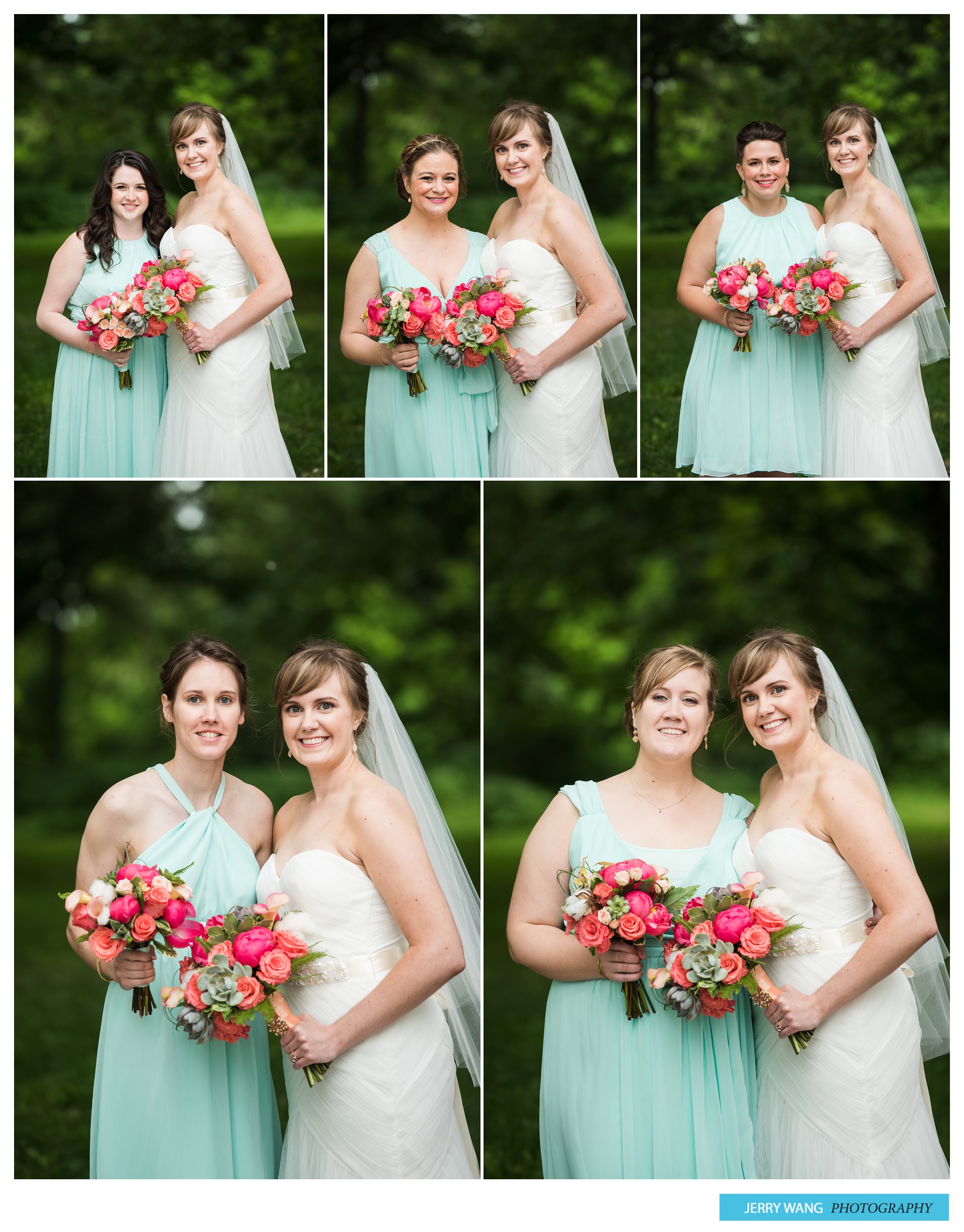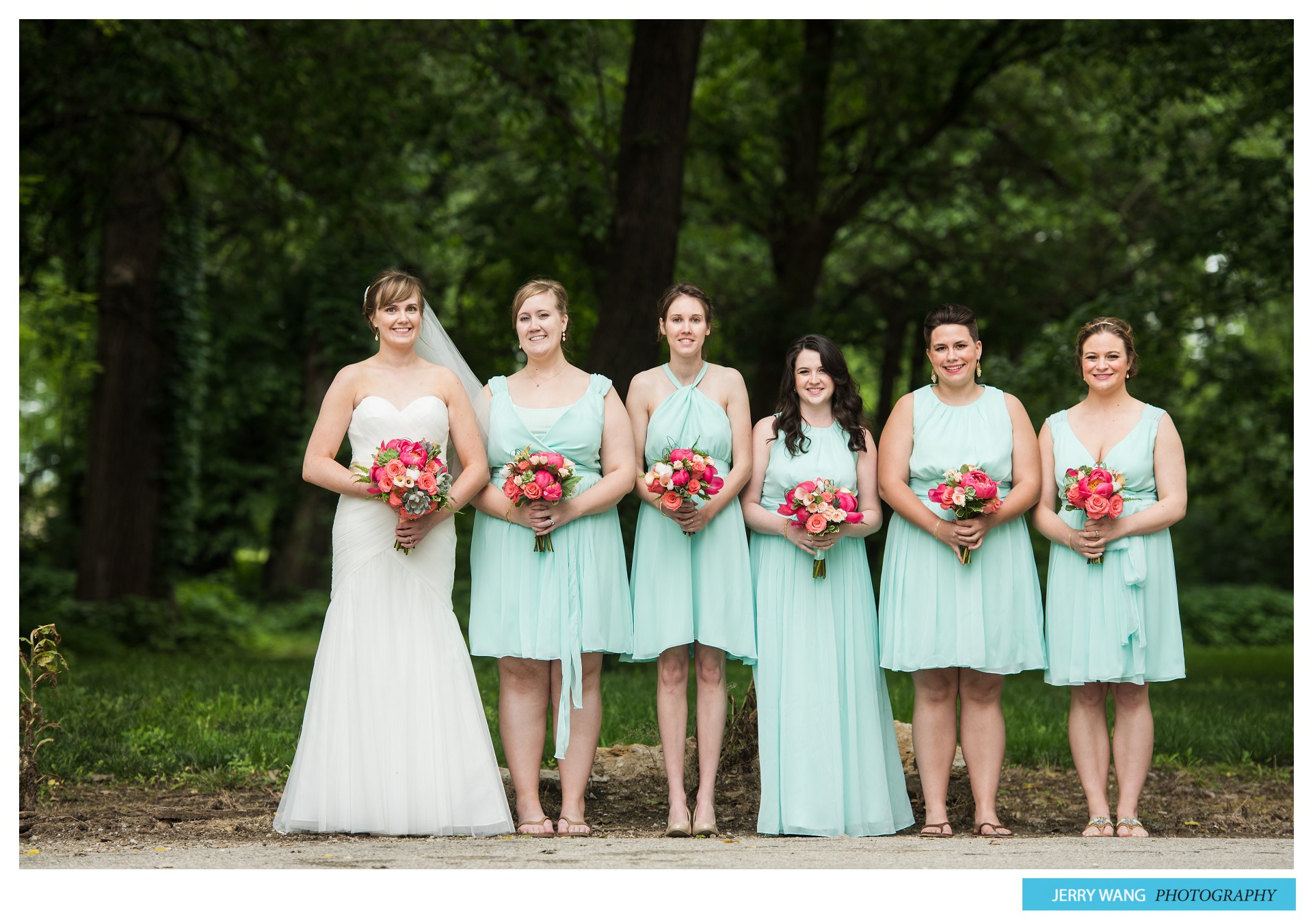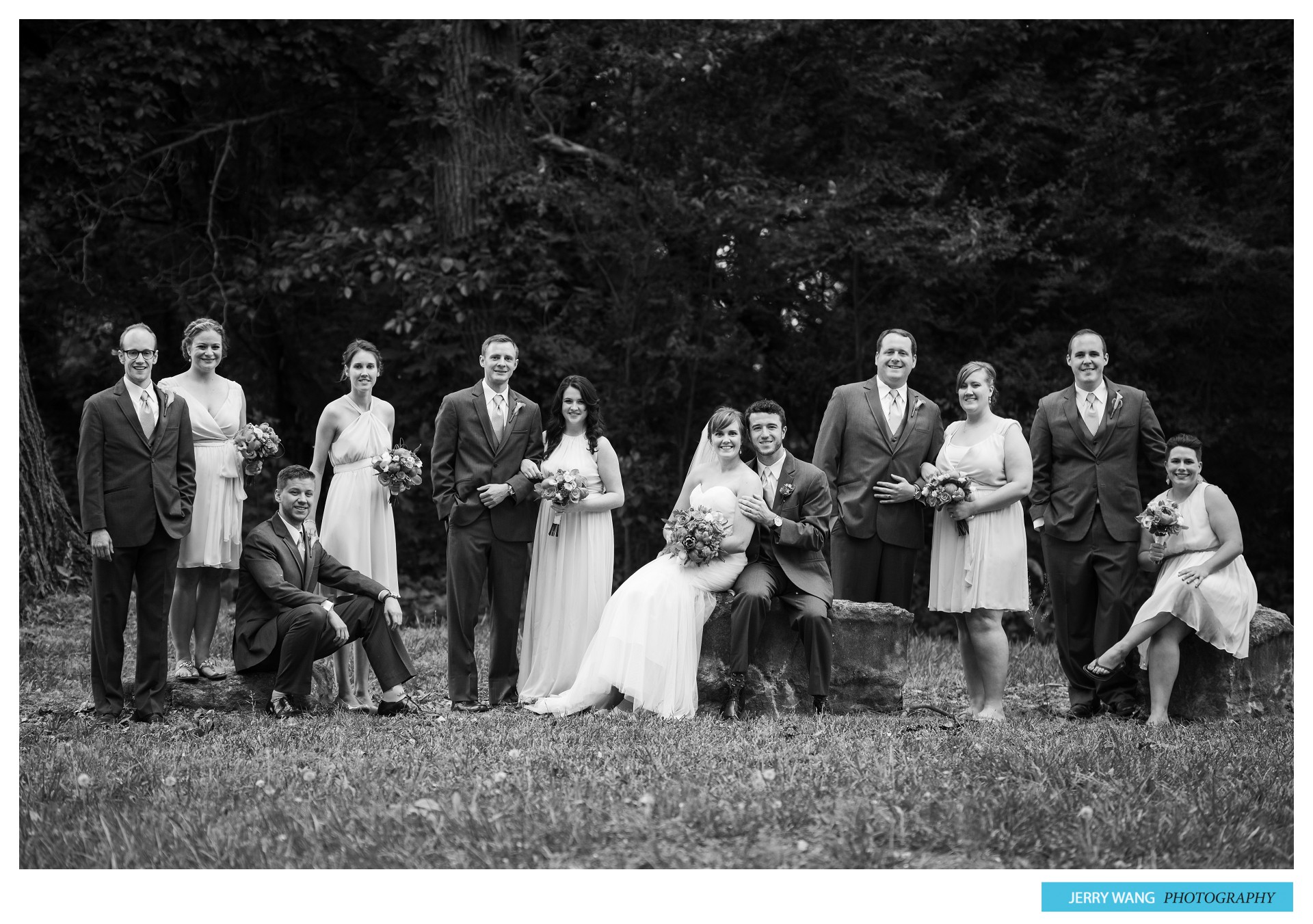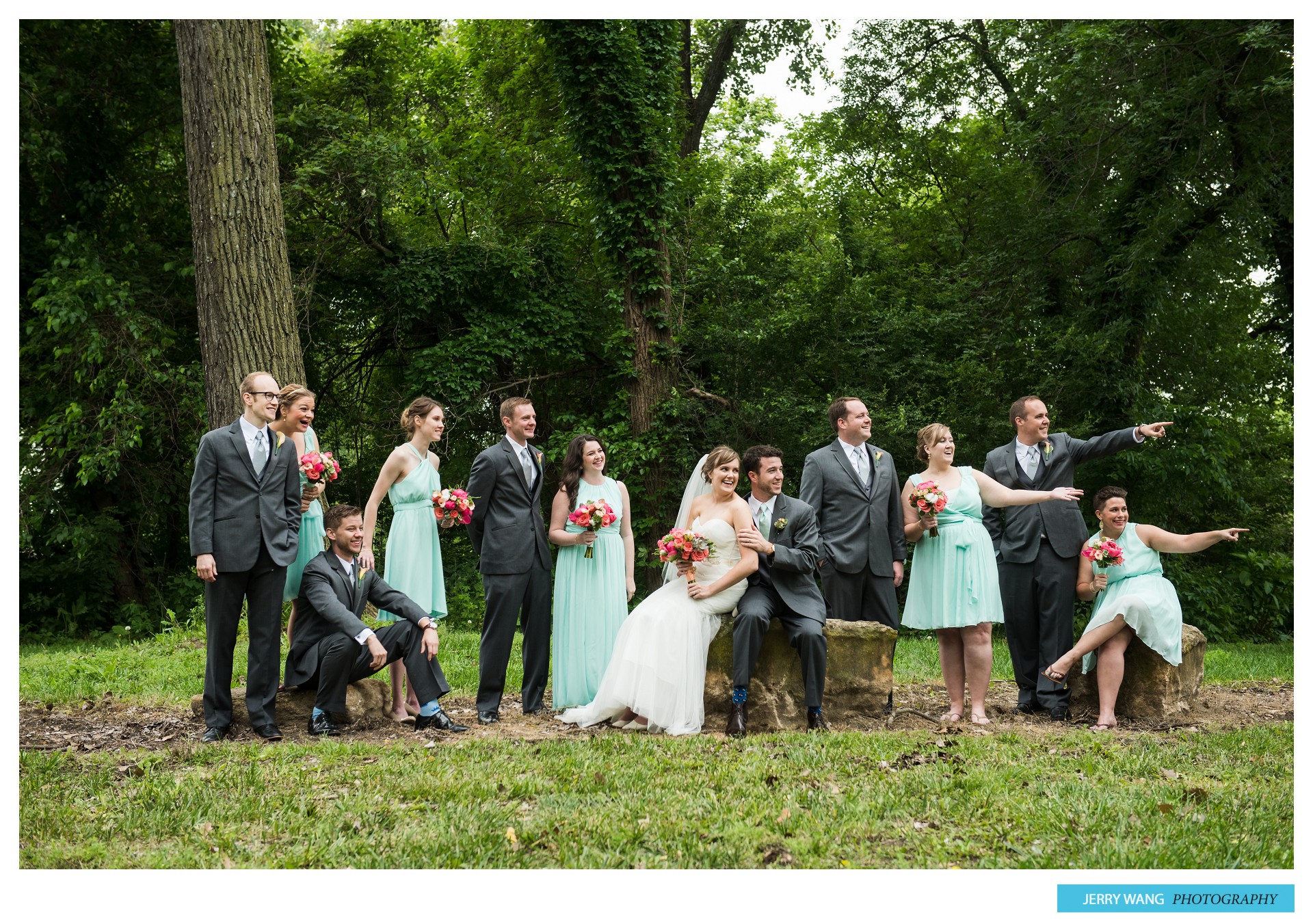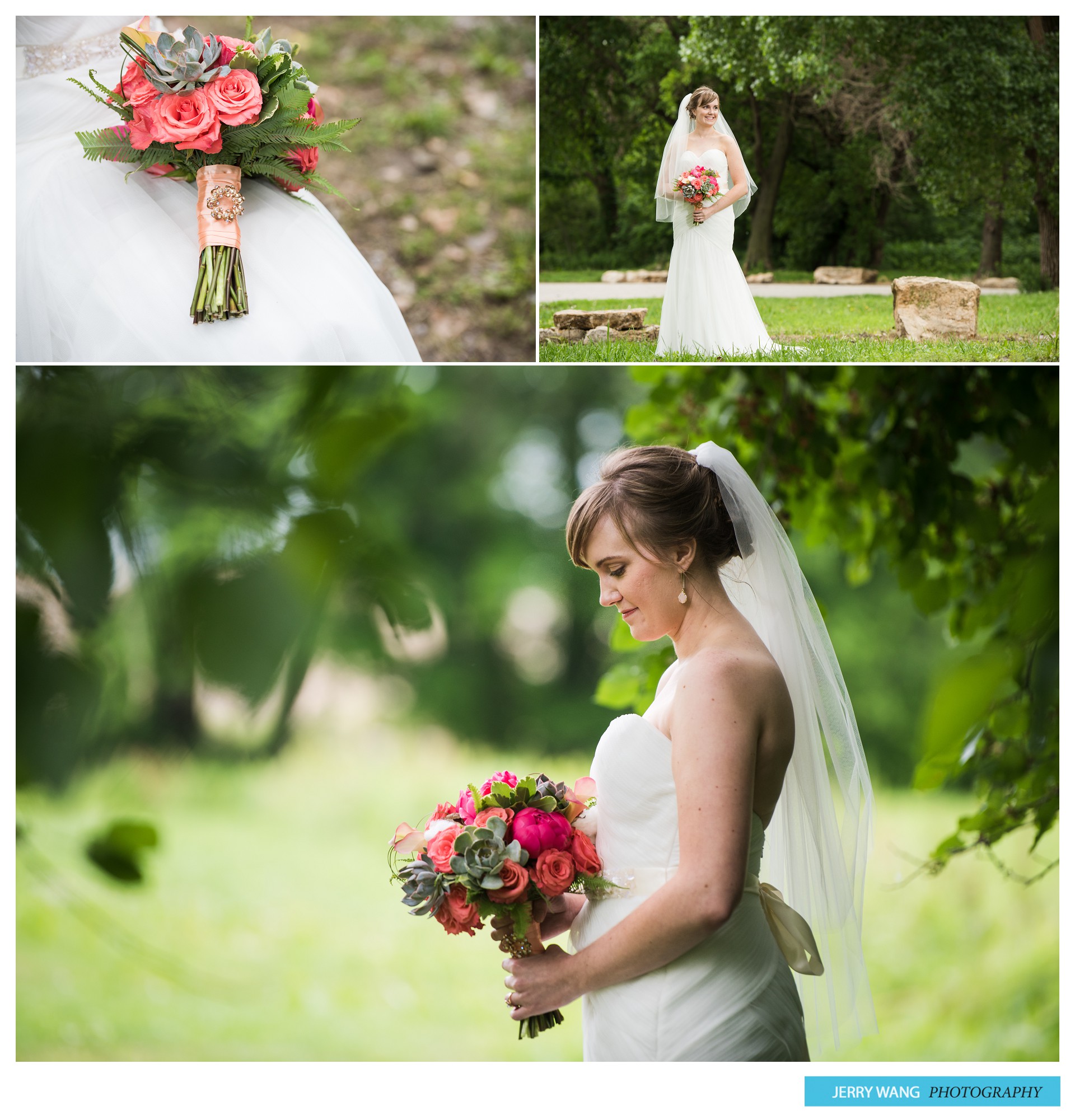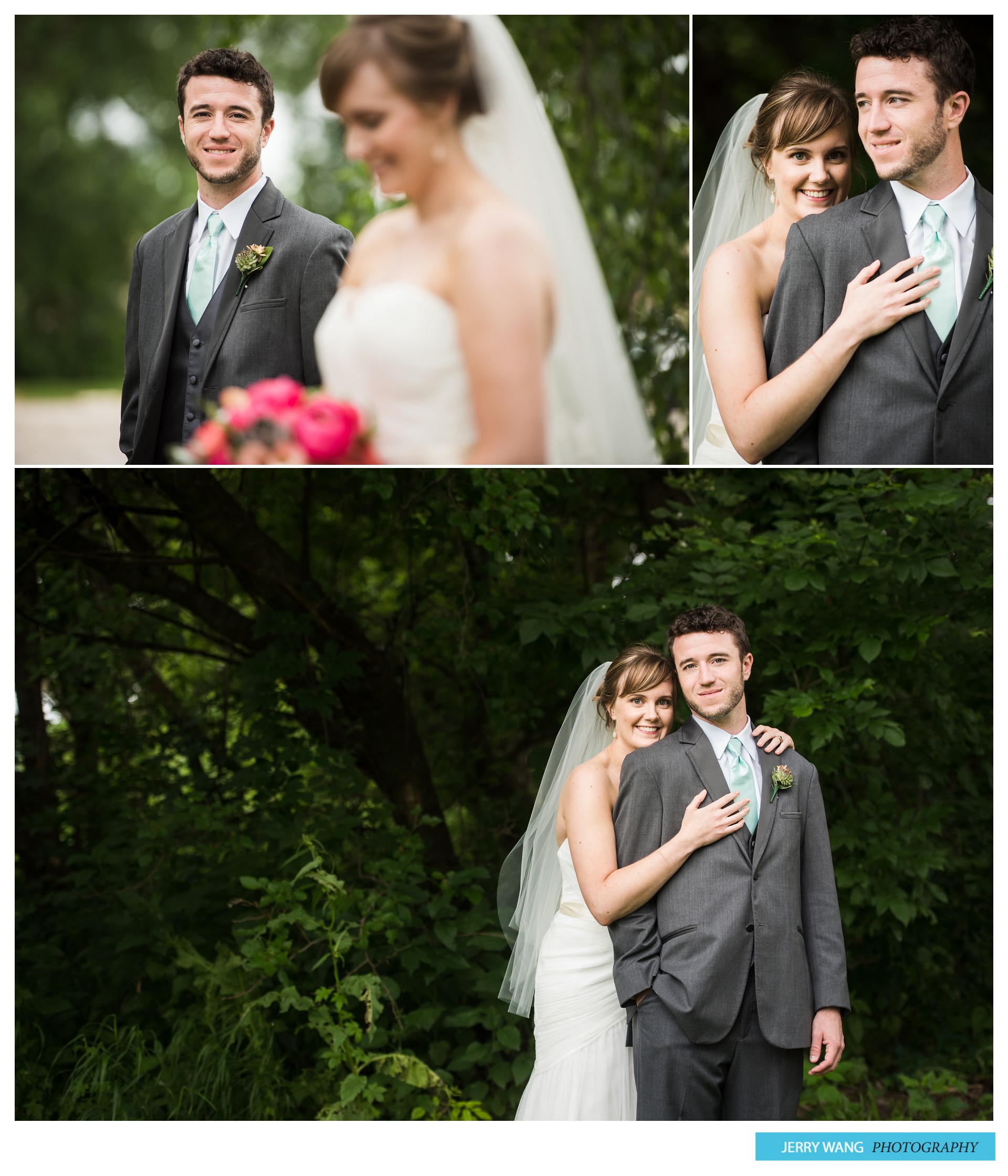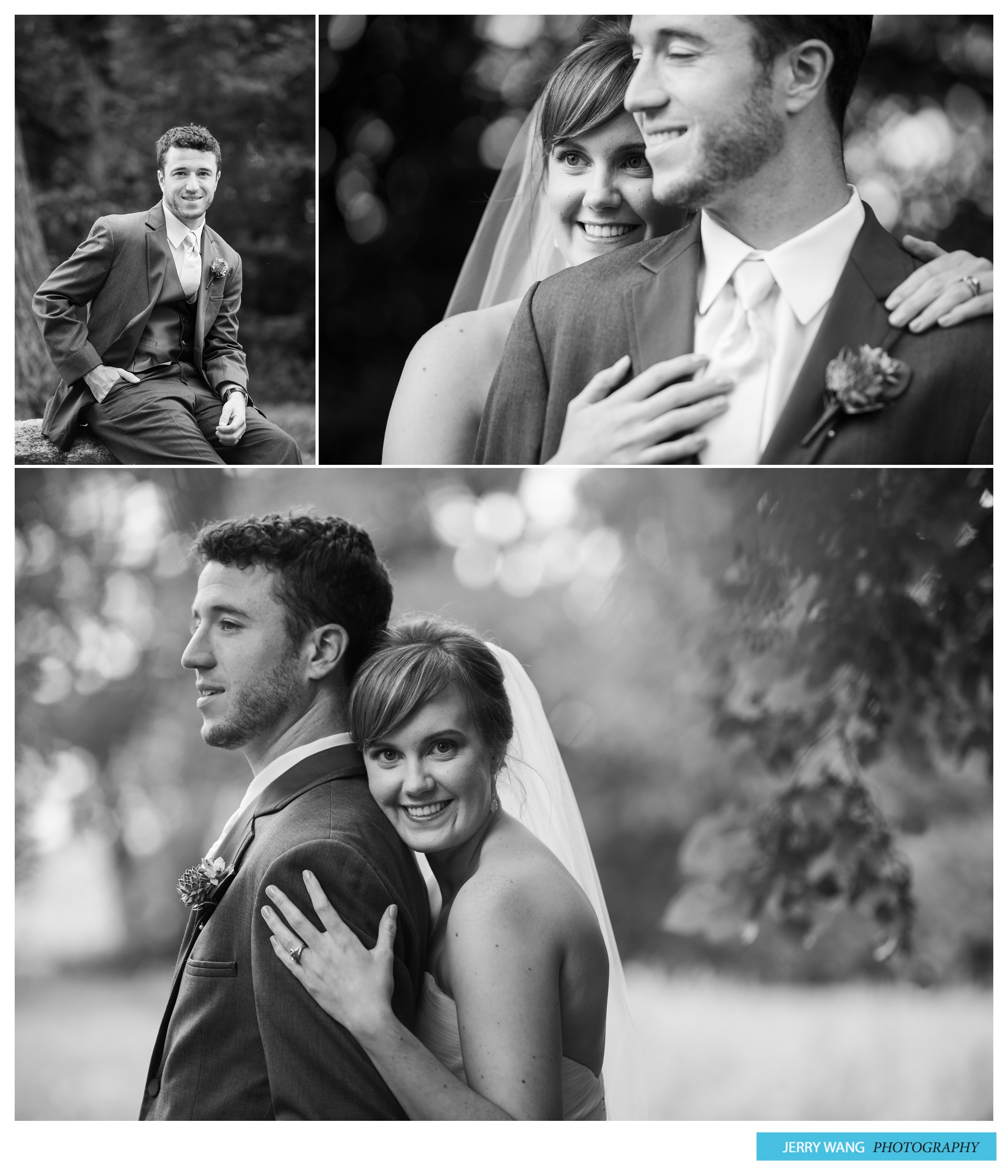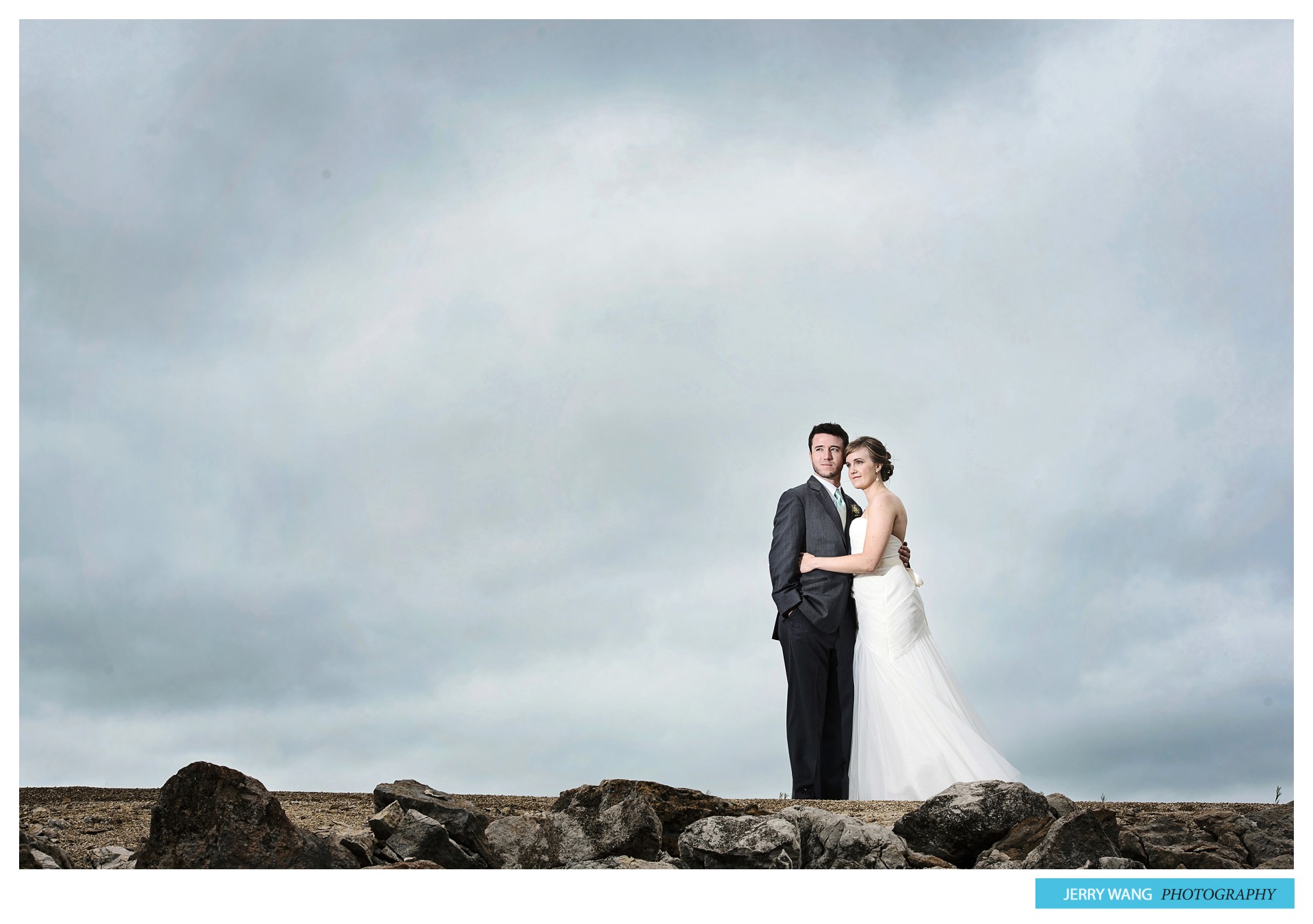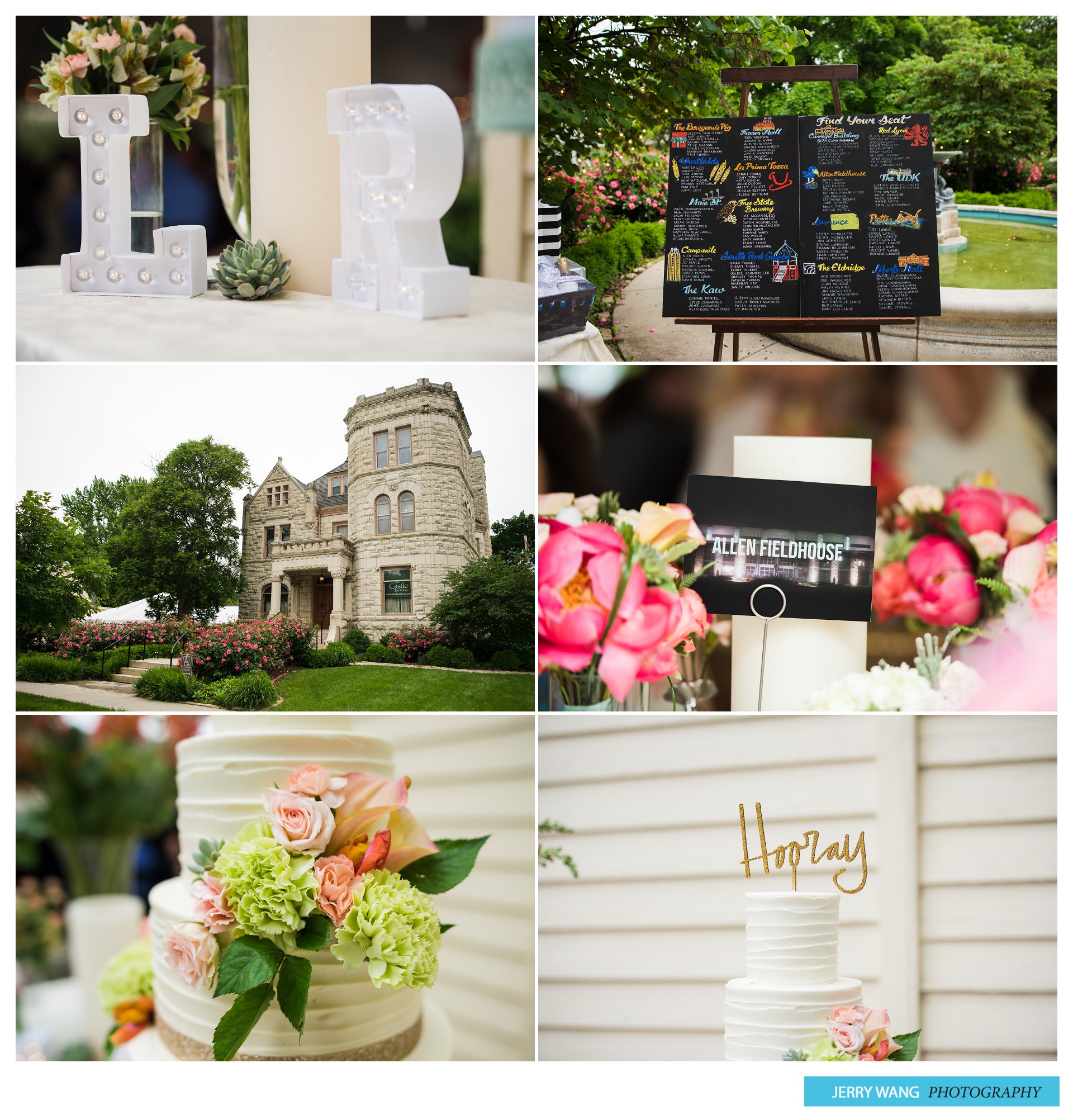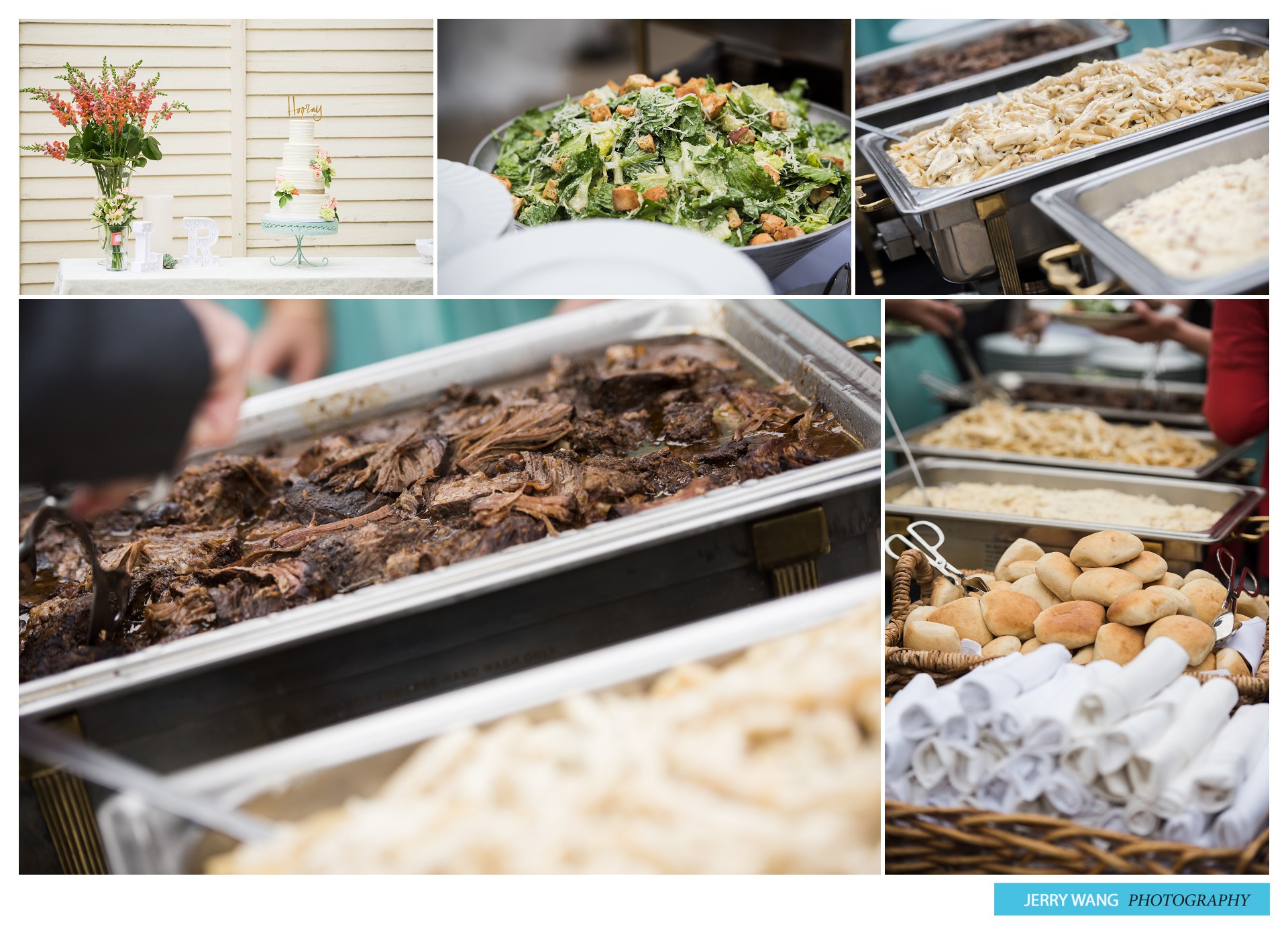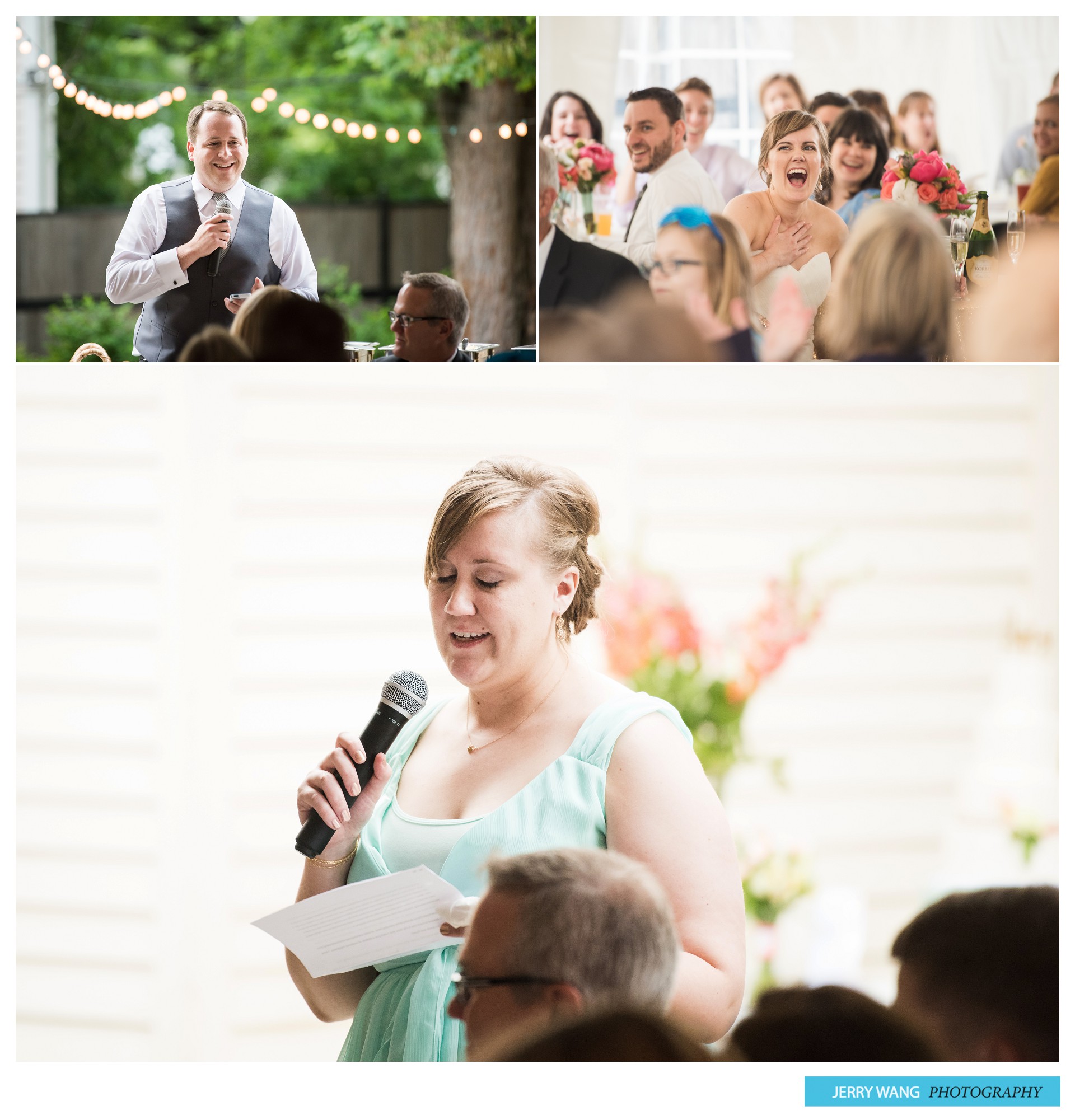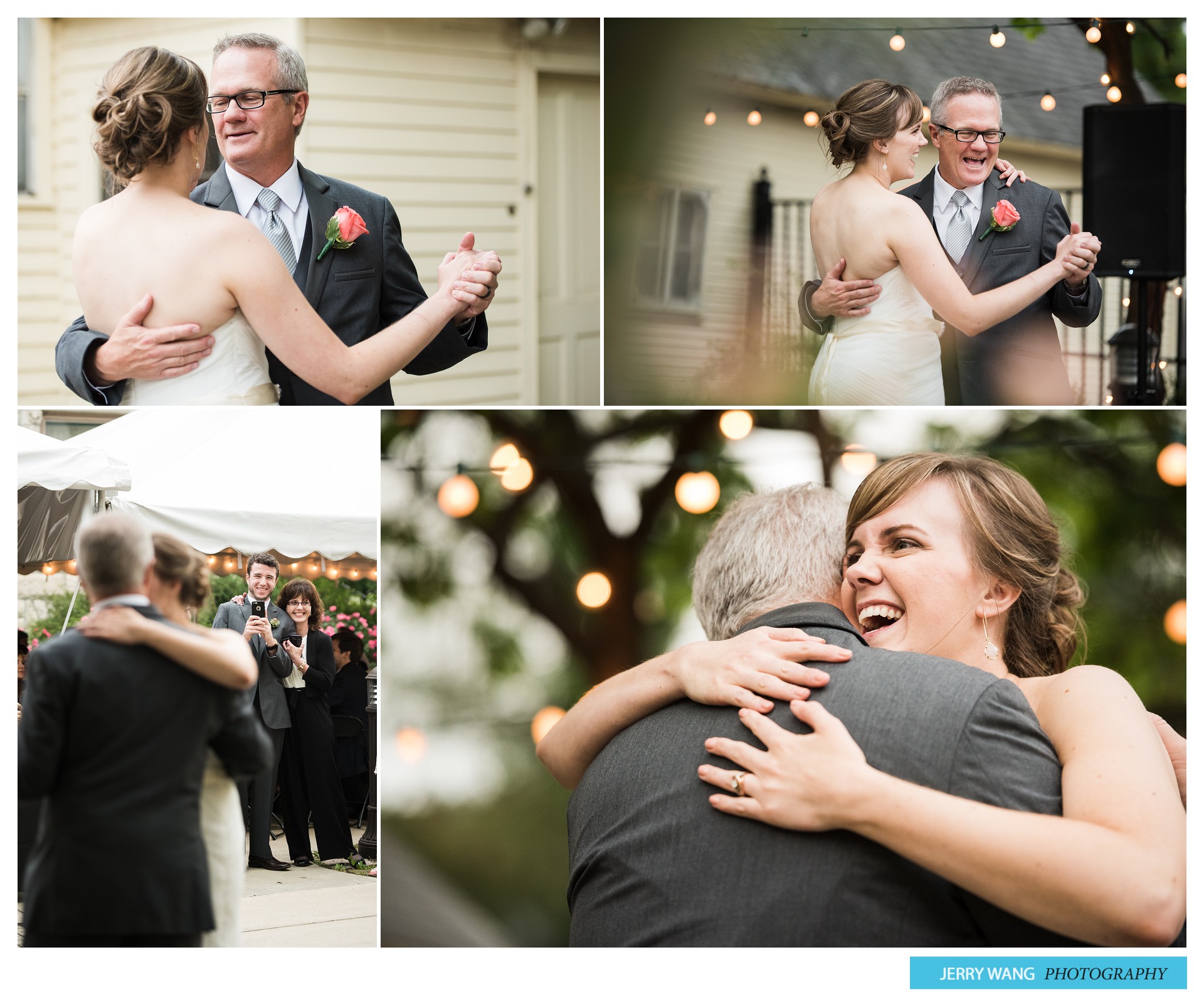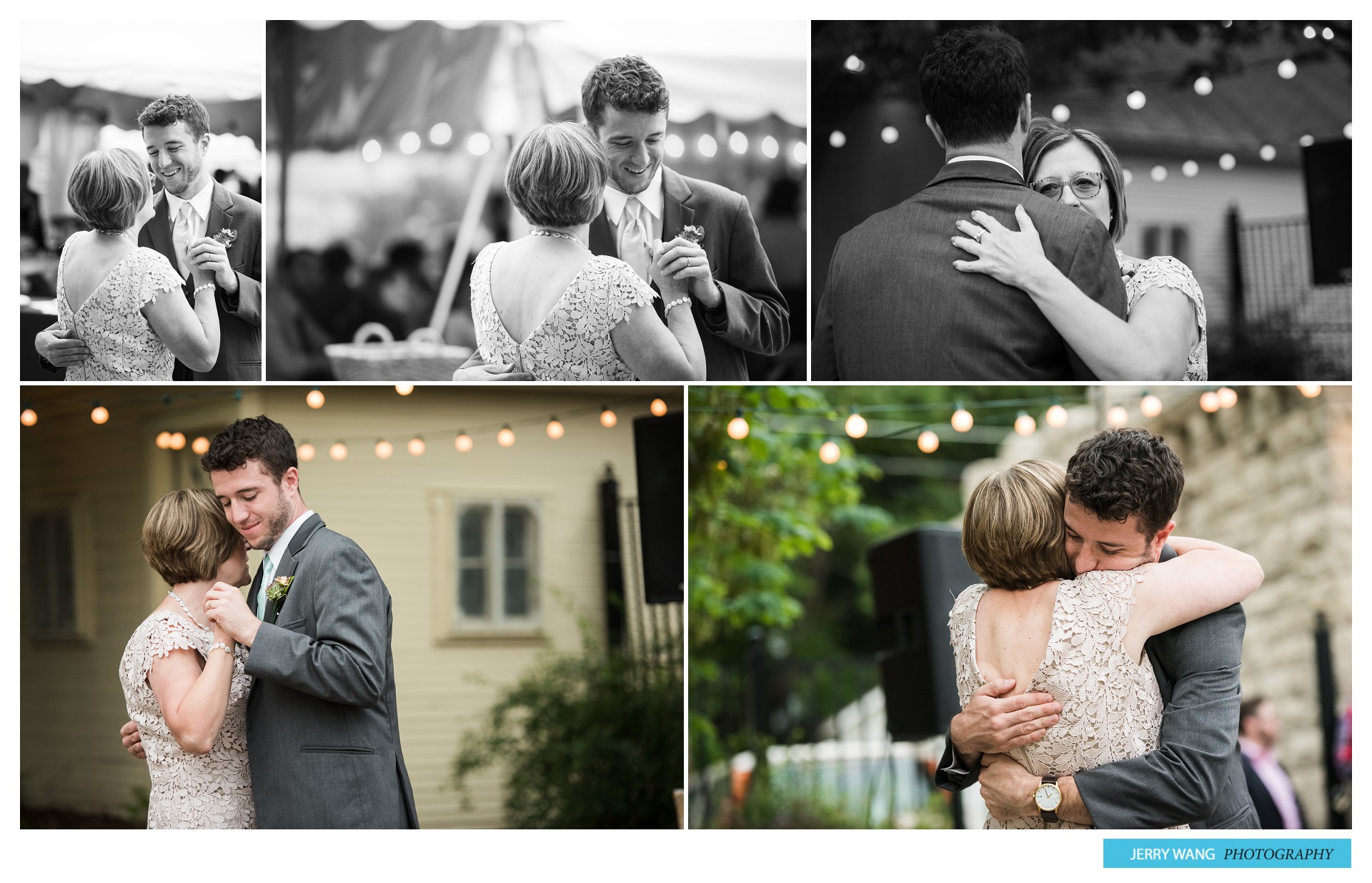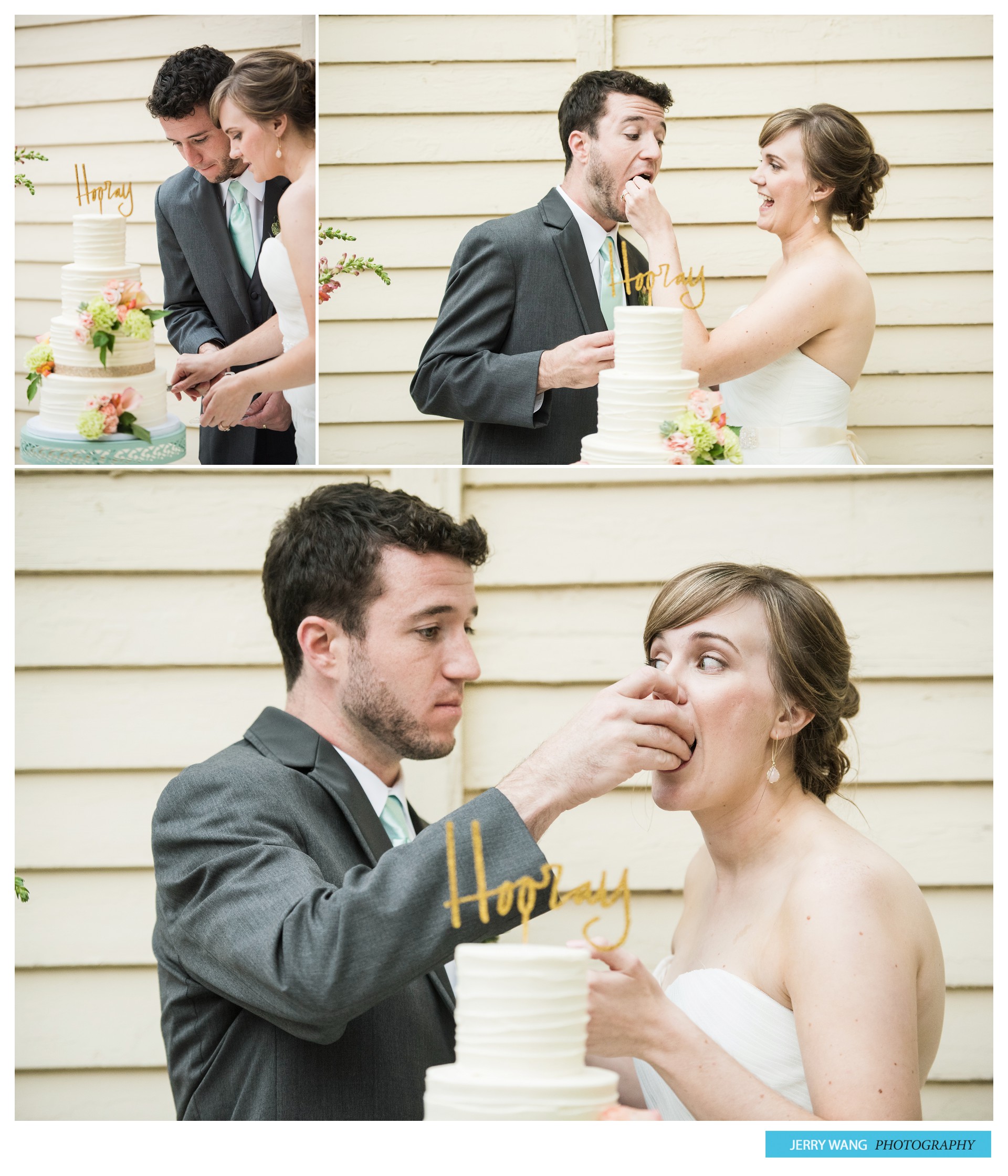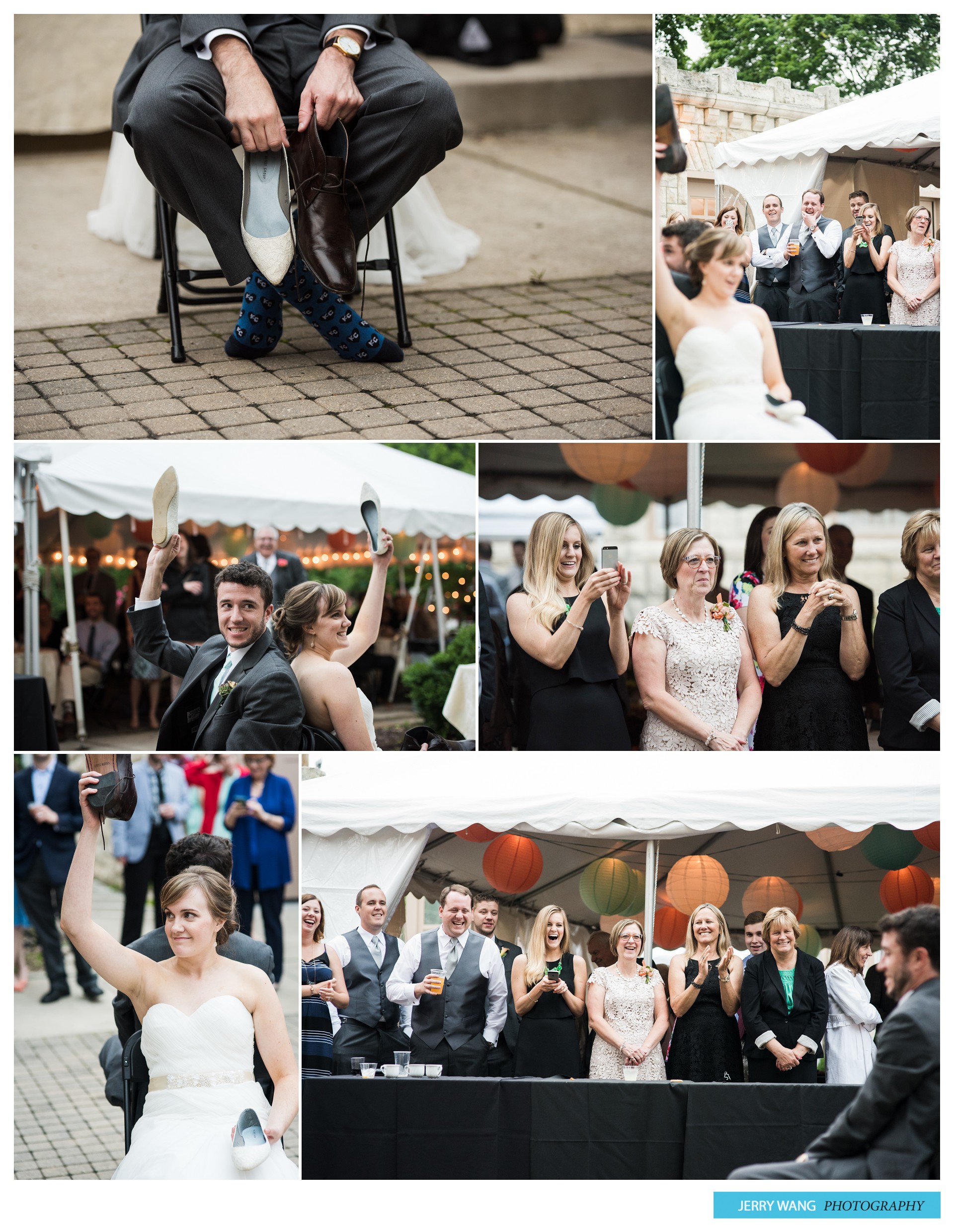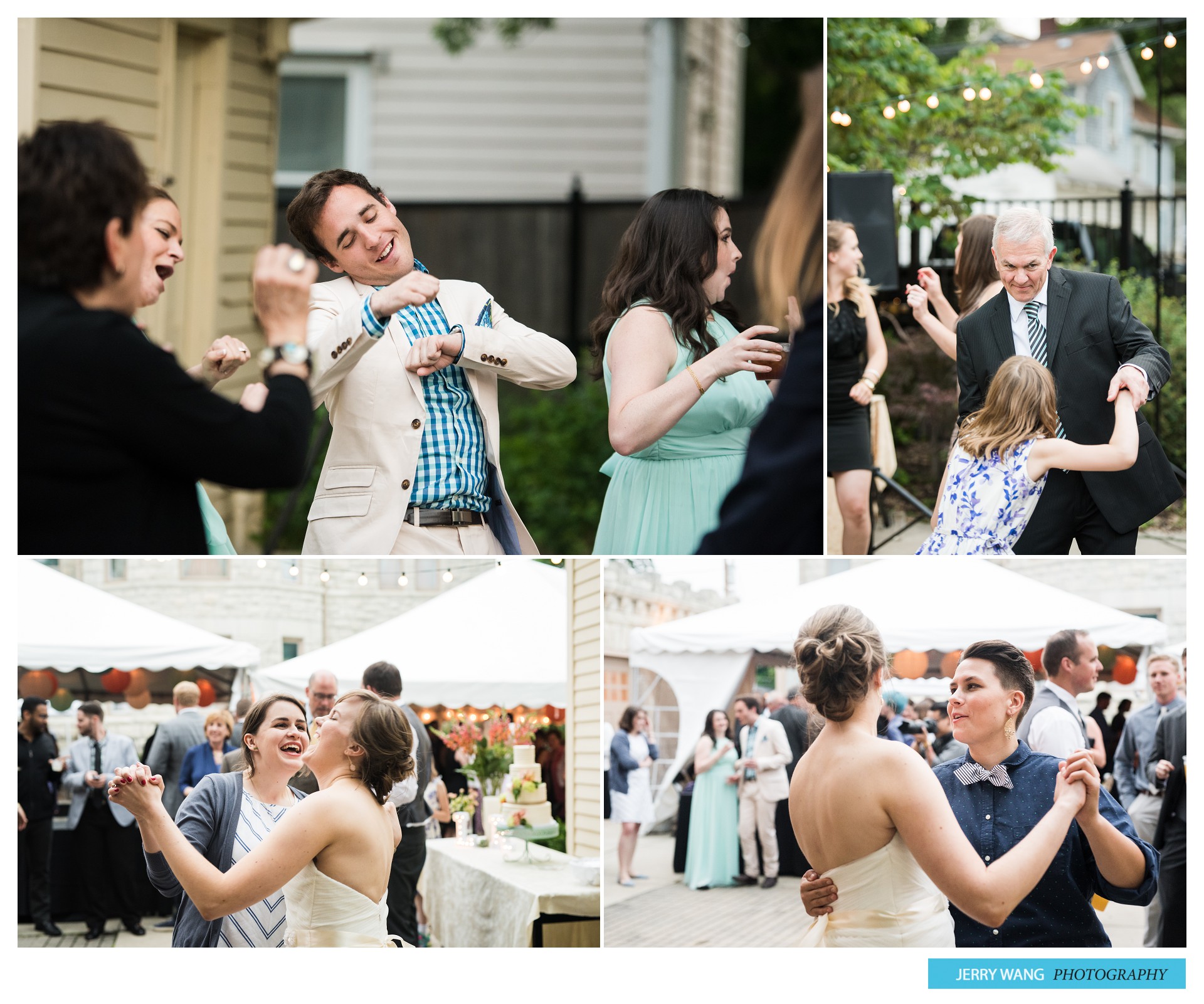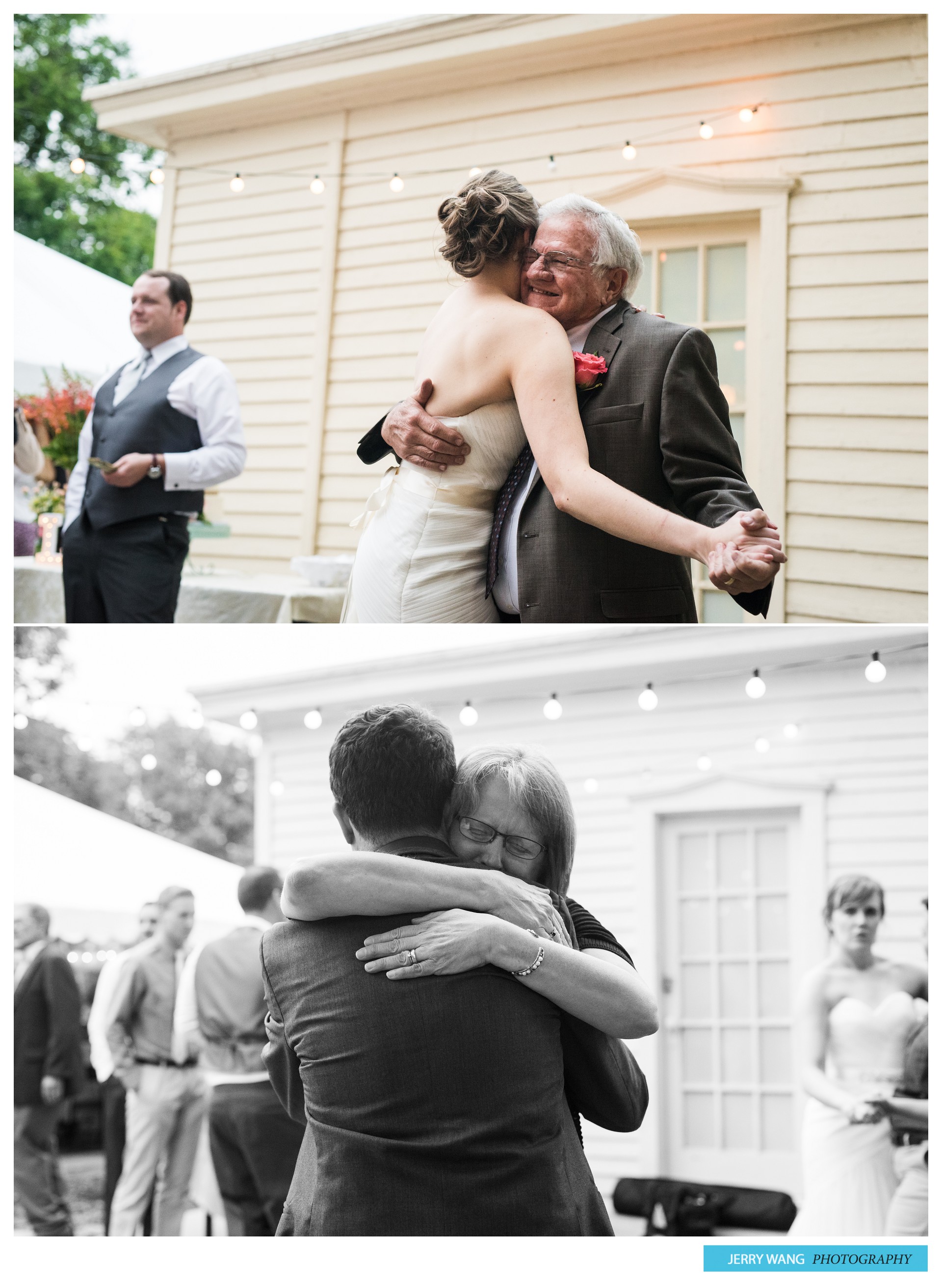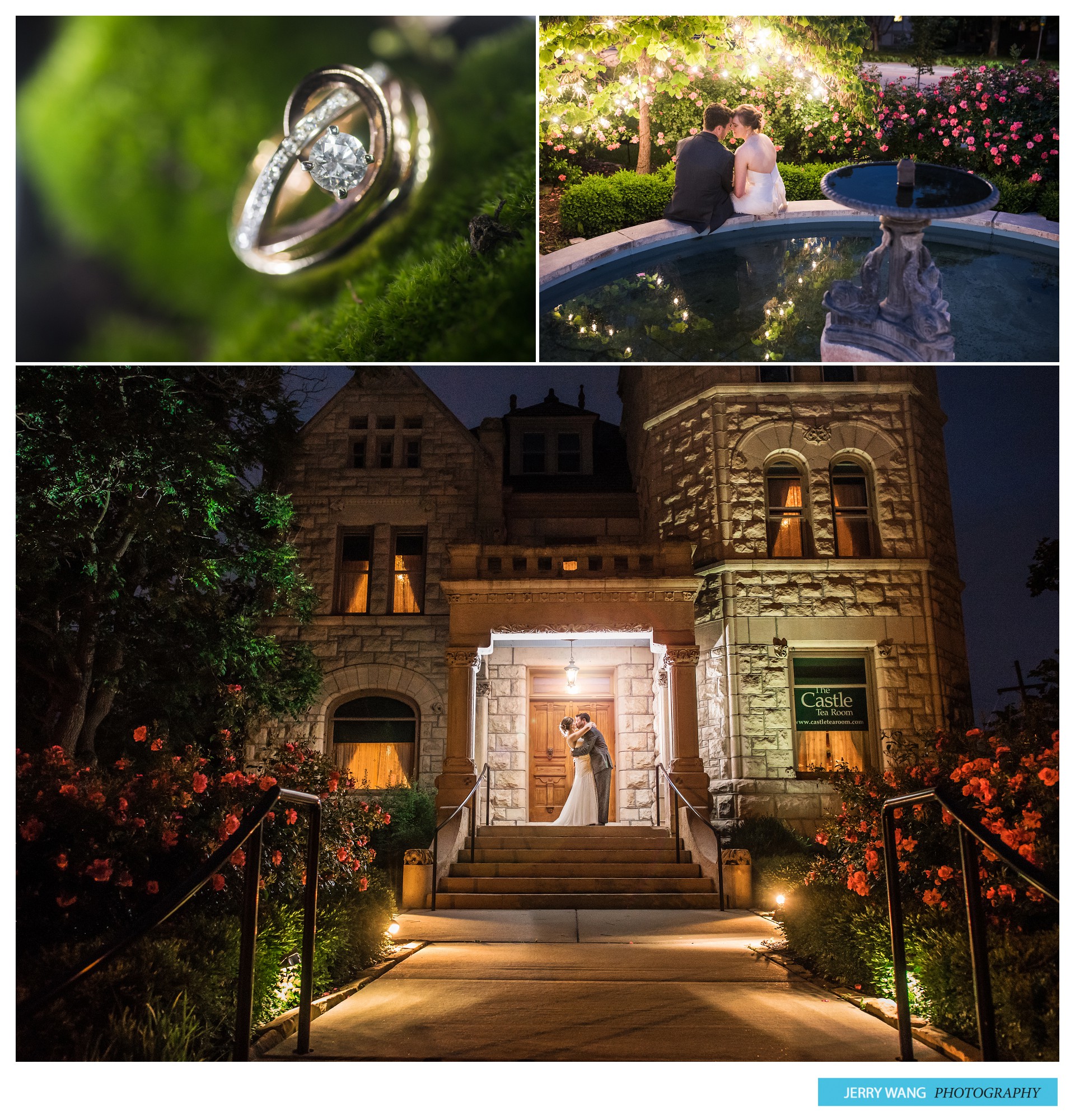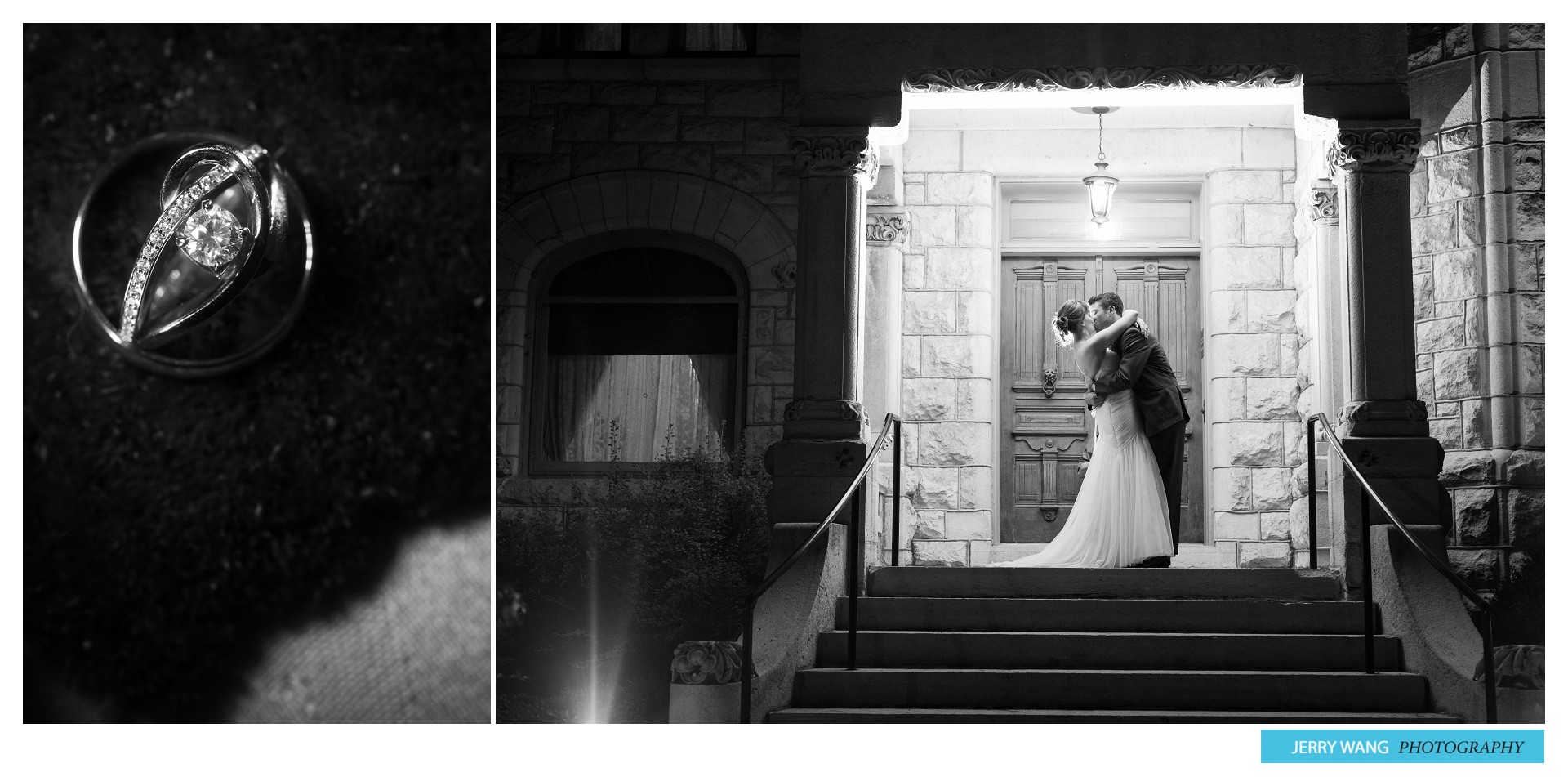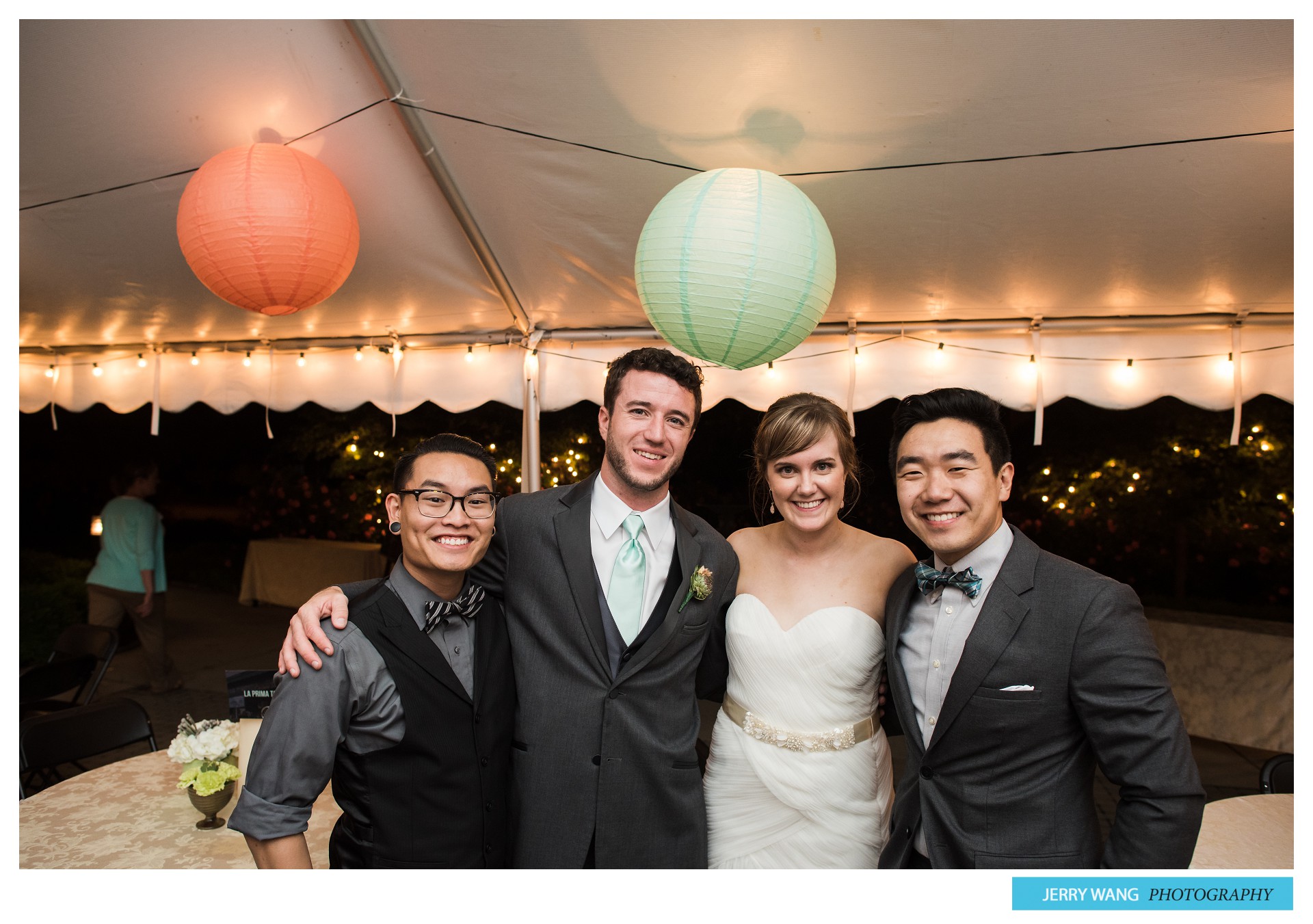 Comments
comments