Photos from Phil and Stephanie's fall wedding in Kansas City at 2016 Main Event Space by Kansas City wedding photographer Jerry Wang Photography.
Tell us how you first met? Who what when where why? Give us the dirty details.
Steph: We met at a mutual friend's birthday party.  She was supposed to set me up with one of her coworkers, but Phil caught my eye instead.  We talked all night and had our first date the next day.
Phil: I ran into Steph at a mutual friend's birthday party. We spent most of the evening sitting in one of the dining rooms of the house where the party was going on just shooting the breeze. Later, I found out that the birthday girl had planned to set Steph up with another guy. Luckily, I swooped in instead.
When did you know he / she was the one? Was there something he / she did?
Steph: I can't remember when exactly I felt that Phil was "the one," but I do remember having a moment of clarity while watching him interact with my family. He seemed so natural with everyone and fit in perfectly. It felt like my love for him grew exponentially in that moment.
Phil: It took me a little while to win Steph over. She thought that I was too nice and couldn't understand why I continued to care so much about her for the longest time. I don't know if there was a single moment that proved me to that she was the one, but it became very clear to me after spending time with her in the first few months of our relationship.
What is the most memorable date you've ever had?
Steph: This may not be the most memorable, but it's my favorite date memory.  Early on into our relationship, I went over to Phil's apartment for dinner.  After eating, we ended up talking and laughing for a solid three hours.  During that time, Phil made me laugh the hardest I had laughed in a while, and I remember thinking that I was so lucky to be dating someone so fun.
Phil: My favorite date memory is probably our first dinner date together. We went to Pachamama's in downtown Lawrence (RIP Pachamama's), and I treated Steph to dinner and drinks for the first time. I remember laughing and making a fool of ourselves at dinner. I was sweating profusely because I didn't want to mess up the night. As I dropped Steph off that evening, and walked her to her apartment door, I stumbled on the landscape rocks in front of her apartment. I'll never forget her response, "Ooooooh – the landscapers are going to be so pissed at you!" I couldn't help but laugh at myself. We still joke about that today.
Tell us about the proposal (did you see it coming, how long was it in the planning? How did you feel? Nervous, excited, freaking out?)
Steph: We had already looked at rings together and built my engagement ring using the diamond from my grandmother's ring, but I didn't know when the proposal was going to happen.  On one weekend, Phil announced that he really wanted to go to Lawrence, because he wanted to try out this new crème brûlée cart. It seemed like an odd thing to focus on, but I was excited to go back to Lawrence and do some shopping at my favorite Mass St stores.  Immediately after getting the crème brûlée, Phil ushered me back to his car and proceeded to drive us around to all of our favorite and most meaningful spots in Lawrence.  By the time we pulled up to the house where we first met, I finally realized what was going to happen. I was so excited and nervous, and also trying desperately to make a mental note of every moment.
Phil: Steph had to know that the proposal was coming at some point, but I did a pretty sneaky job of planning out the events. We had looked at rings together in Kansas City. Once the ring was completed, I picked it up from the jewelry store. Our inquisitive dog, Benny, decided he wanted to investigate the bag that the ring was in and ripped the bag and outer box around the ring to shreds. Luckily the ring was double-boxed, and it was not harmed. However, Steph got home first that evening, so she now knew that I had the ring in my possession. I reached out to Steph's immediate family and my immediate family for some assistance with the proposal. I knew how much it would mean to Steph to have them be a part of our proposal, so I made it a point to include them. I convinced Steph to drive to Lawrence with me to eat at this new crème brûlée food truck cart in the downtown area. Steph thought we were going to get some of that, and then venture around downtown…I had other plans. The original plan was to do a bit of a driving/walking tour of Lawrence to the places that meant the most to us. However, Mother Nature decided it was going to be windy and misty on that May afternoon, so it became a driving tour only. I pulled up to the house where we met at the mutual friend's birthday party and asked her to follow me to the front yard (not knowing who lived there anymore). I got down on one knee and asked her to marry me. I'm sure I said something really meaningful, but I honestly couldn't tell you what exactly was said – it was all a blur. We then drove down to Free State Brewery where her family and my family were waiting for us to celebrate. The look on Steph's face when she saw the family members was perfect.
Tell us the one thing you love most about each other.
Steph: I love Phil's kind heart.  He's one of the nicest people you will ever encounter.
Phil: I love Steph's ability to listen. She takes the time to truly listen to those around her and understand what is going on with them before worrying about herself. That selflessness is something I try (sometimes unsuccessfully) to imitate.
If you feel comfortable, share with us something silly or quirky the other person does
Steph: Phil LOVES a good deal.  When we are out shopping, he has to dig through every single sale and clearance rack- no matter how long it takes!
Phil: Steph's two favorite food groups are pizza and queso. Thanks to her, I have a new taste bud for the best options of both in and around the KC area.
Describe the theme or décor for your wedding.
Muted jewel-tone elegance in a warm setting
Vendor List: 
Photography | Jerry Wang Photography
Hair & Makeup | Hair: Emily Winters (Hair Salon in Westport), Makeup: Melissa Blayton
Transportation | Agenda USA
Ring | Meierotto's
Florist | Hitched Floral
Ceremony Venue | 2016 Main
Reception Venue | 2016 Main
Day-of Wedding Coordinator | Jennifer Pestinger with Nolte's Bridal
DJ / Entertainment | Elite Sounds
Catering | Delish!
Cake | Hy-Vee
Dress Designer | Hayley Paige
Dress Salon | Gown Gallery
Bridesmaid Dresses | David's Bridal
Groom and Groomsmen Attire | Men's Warehouse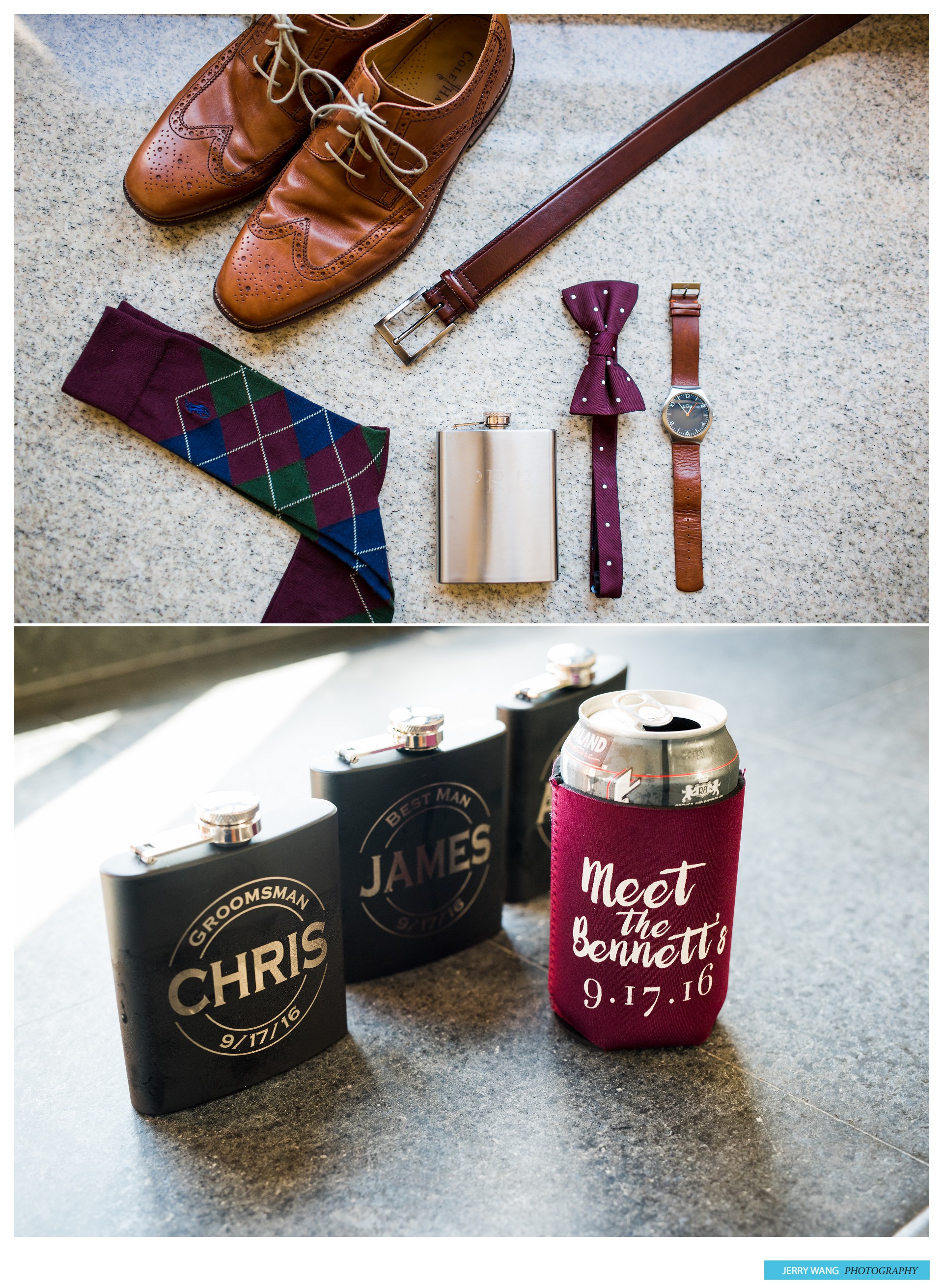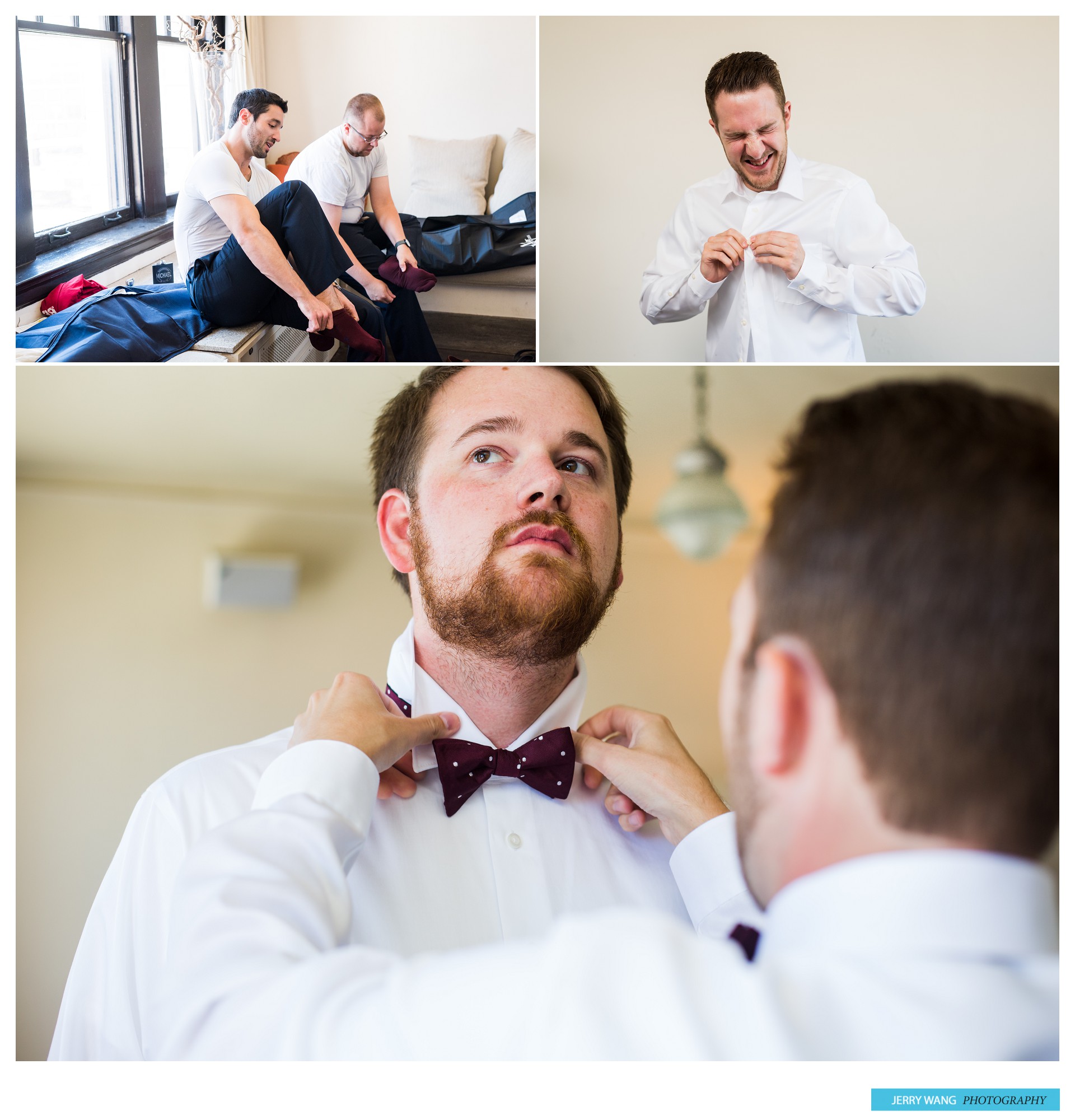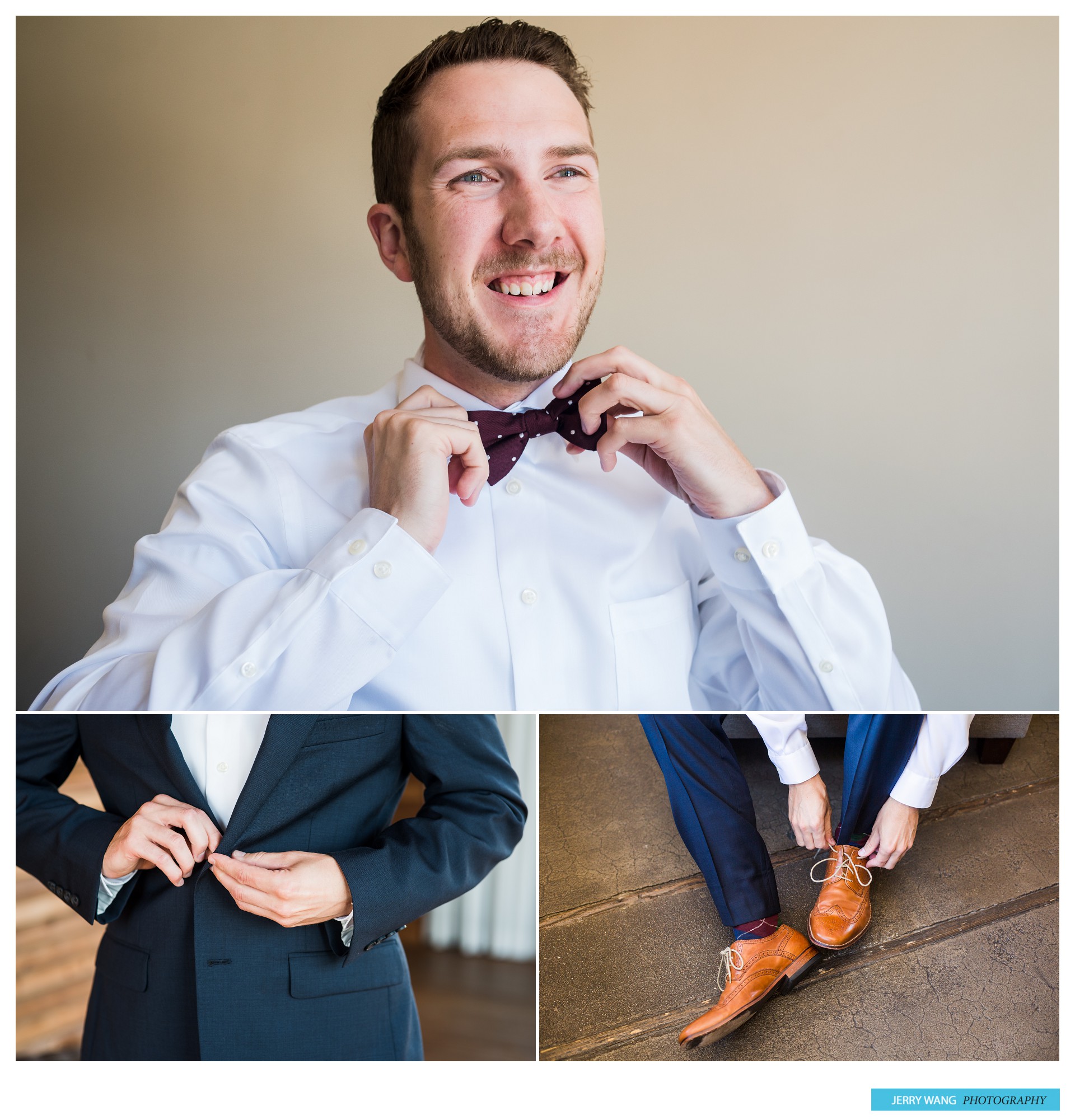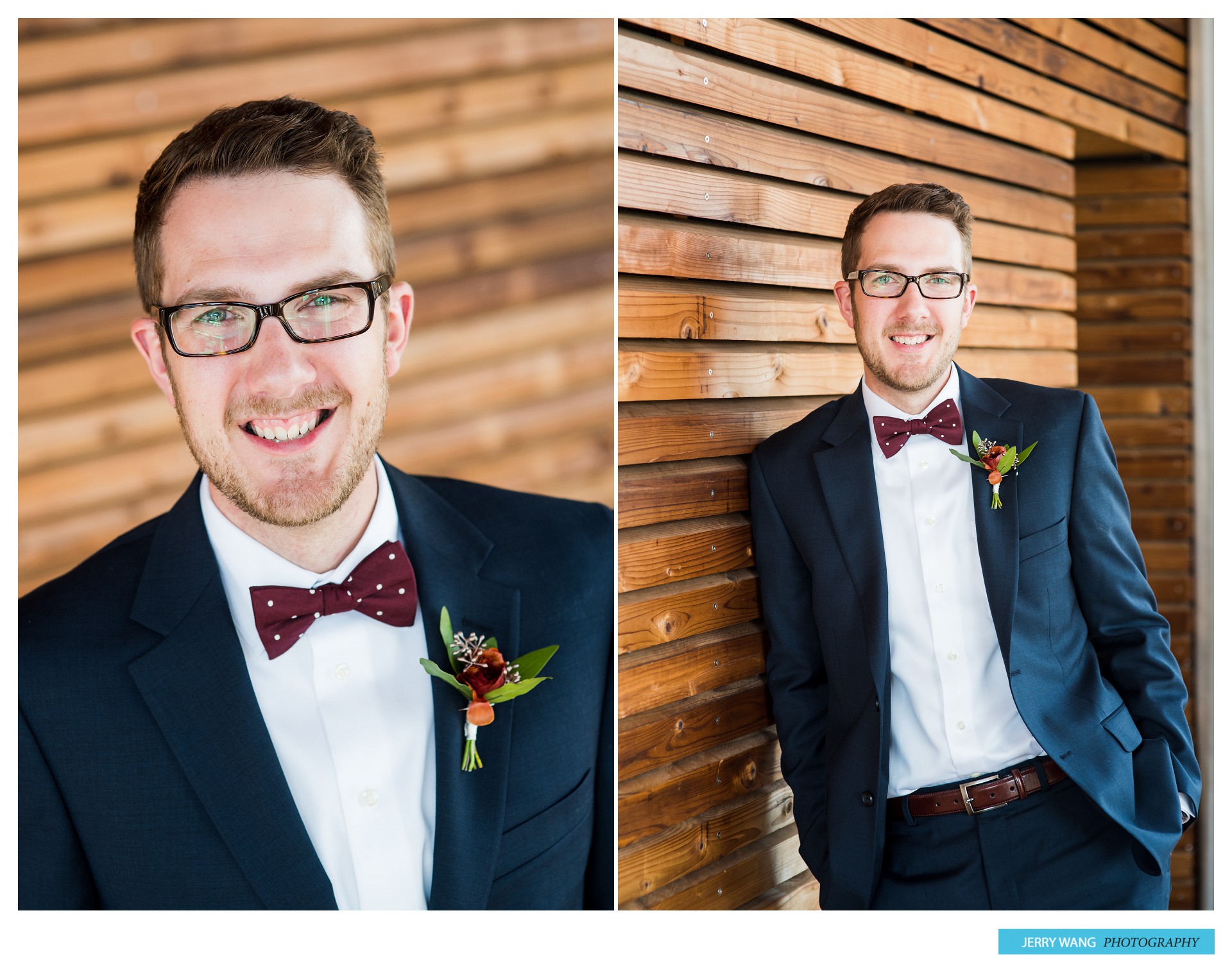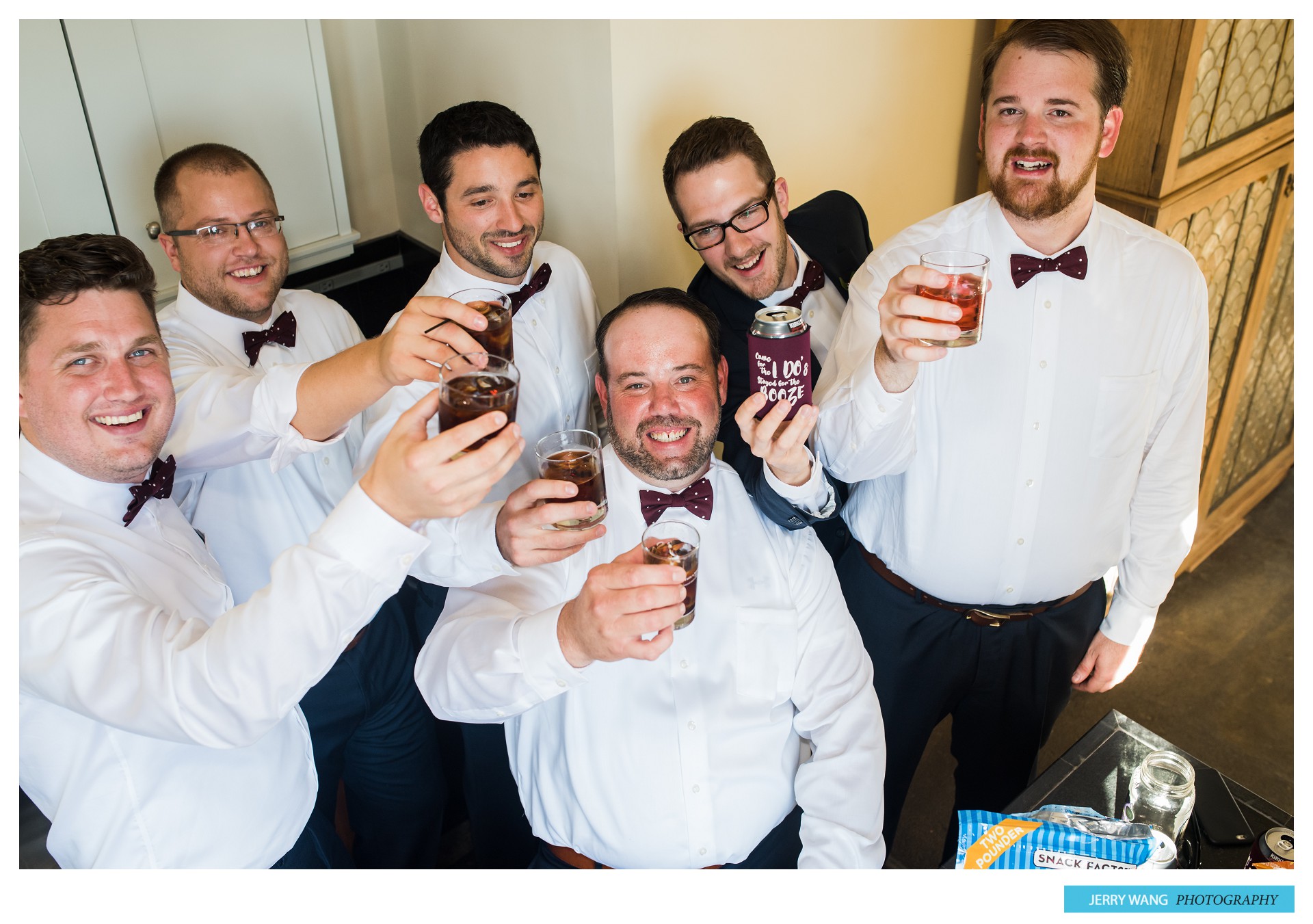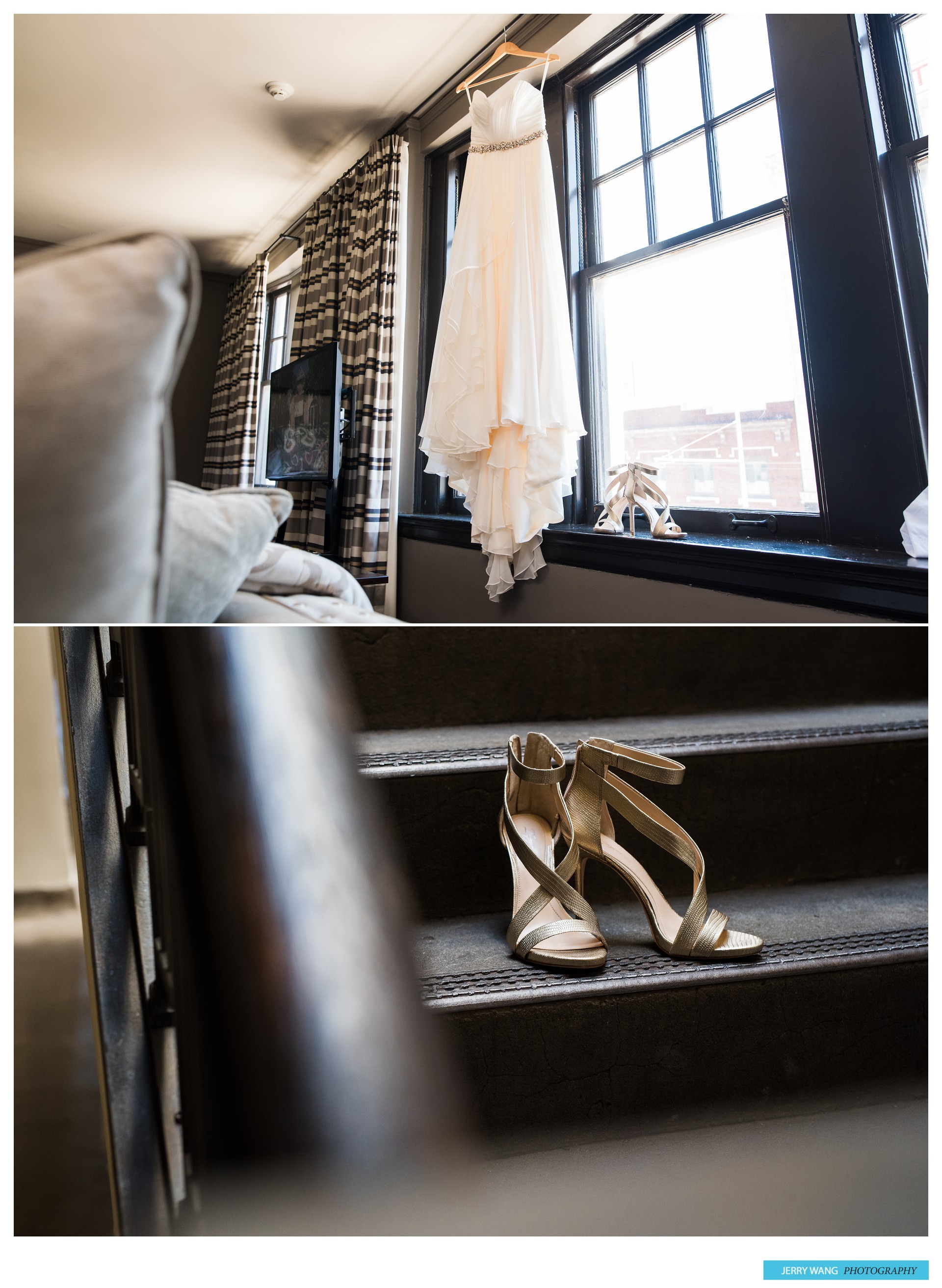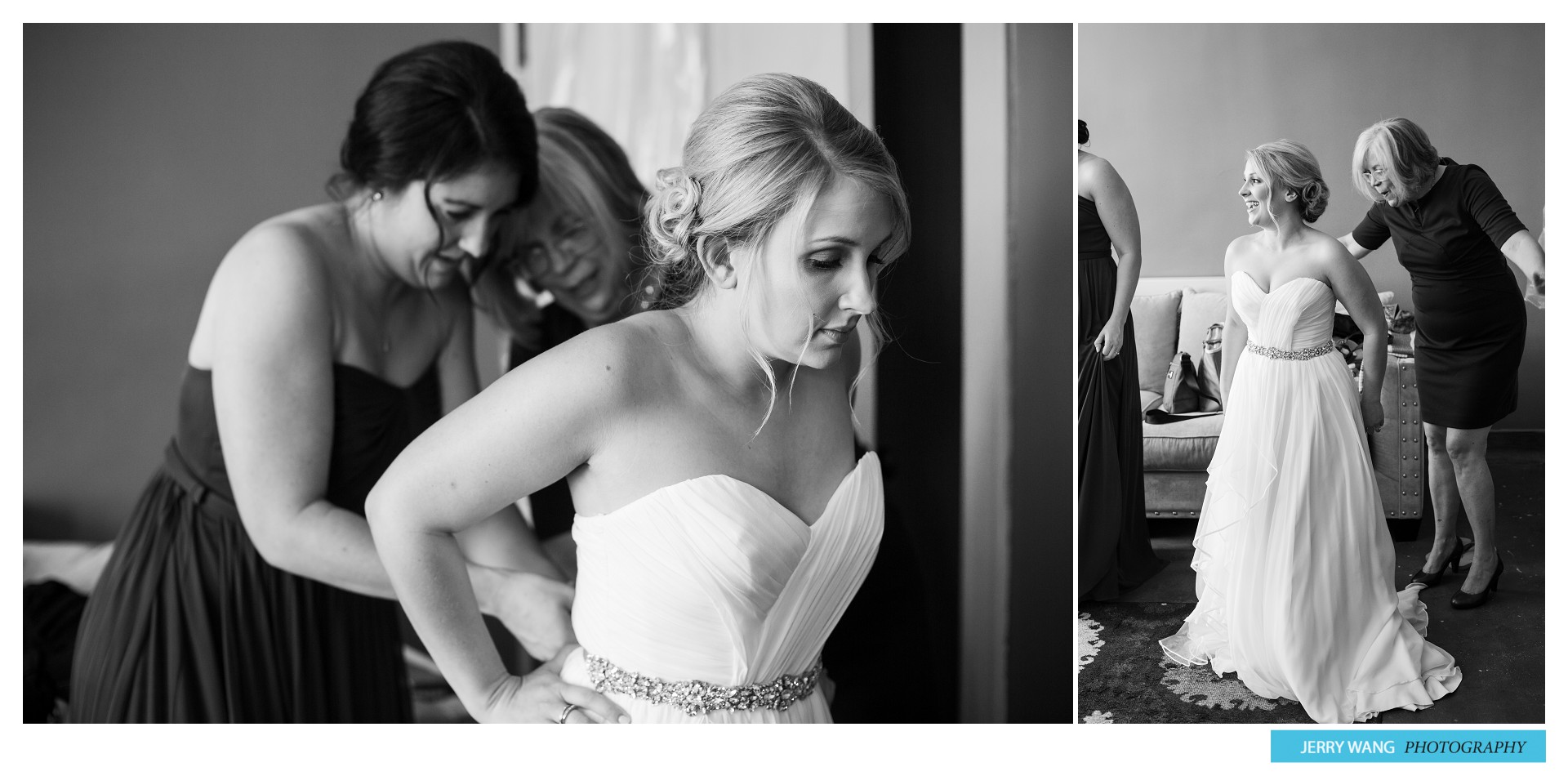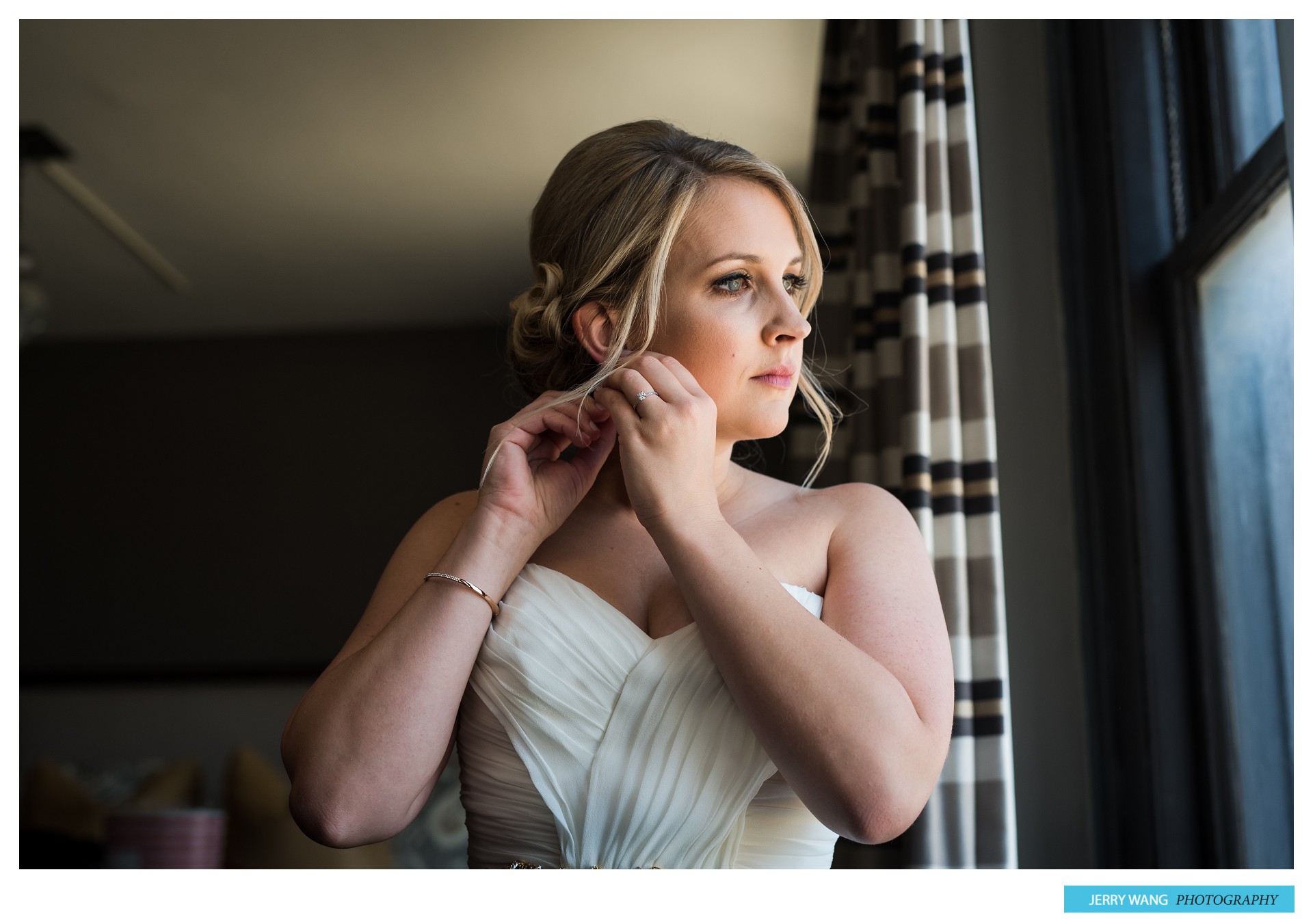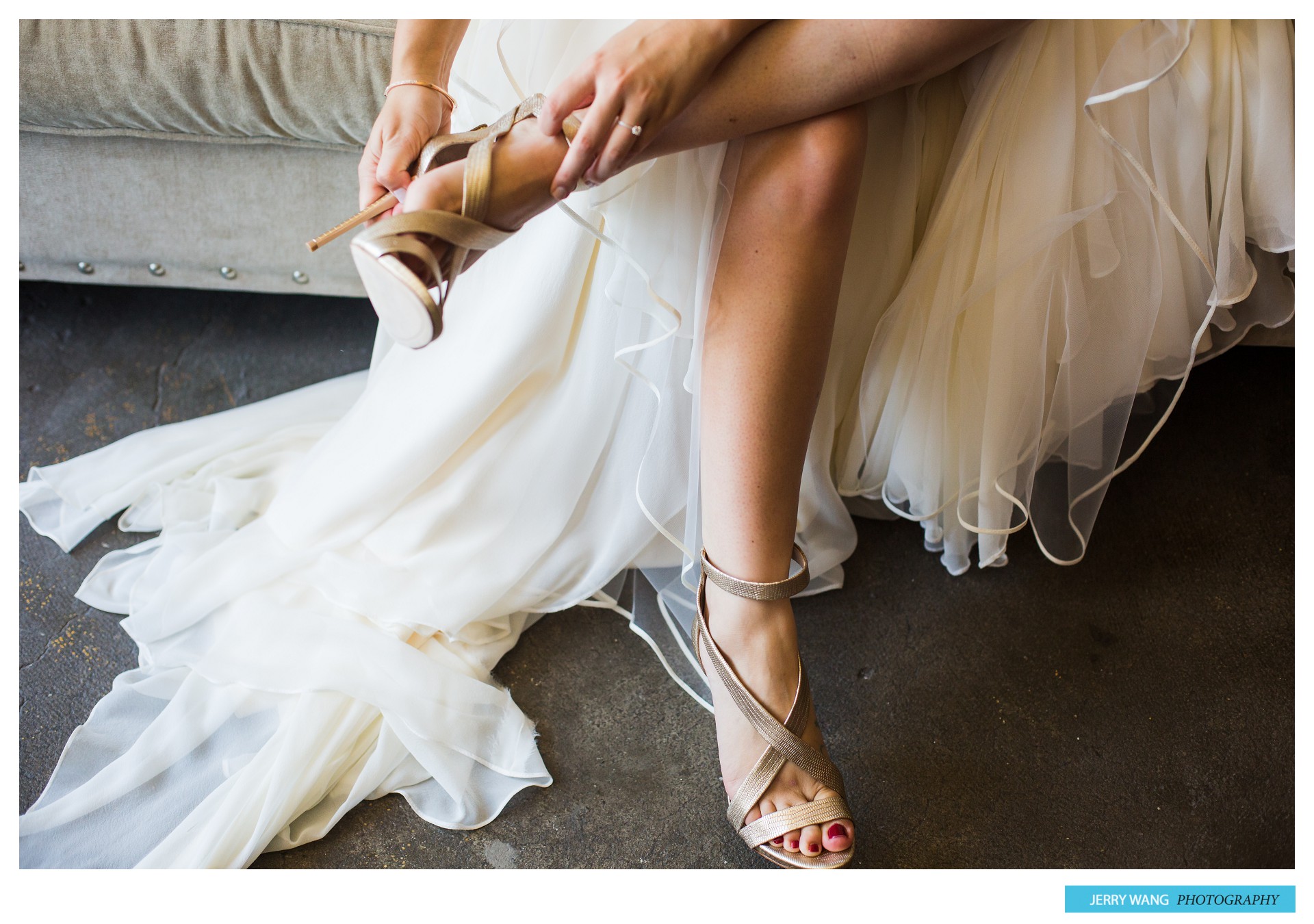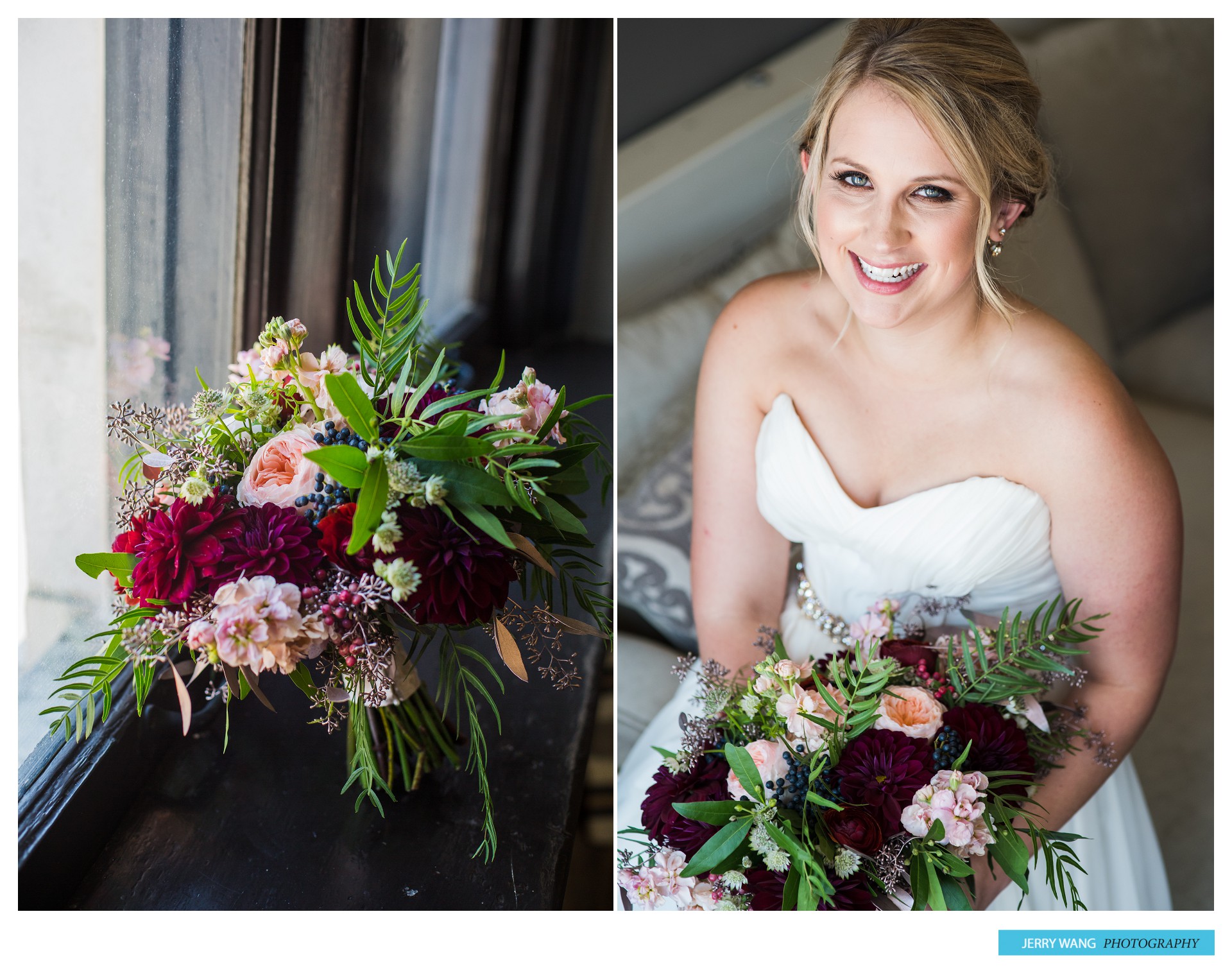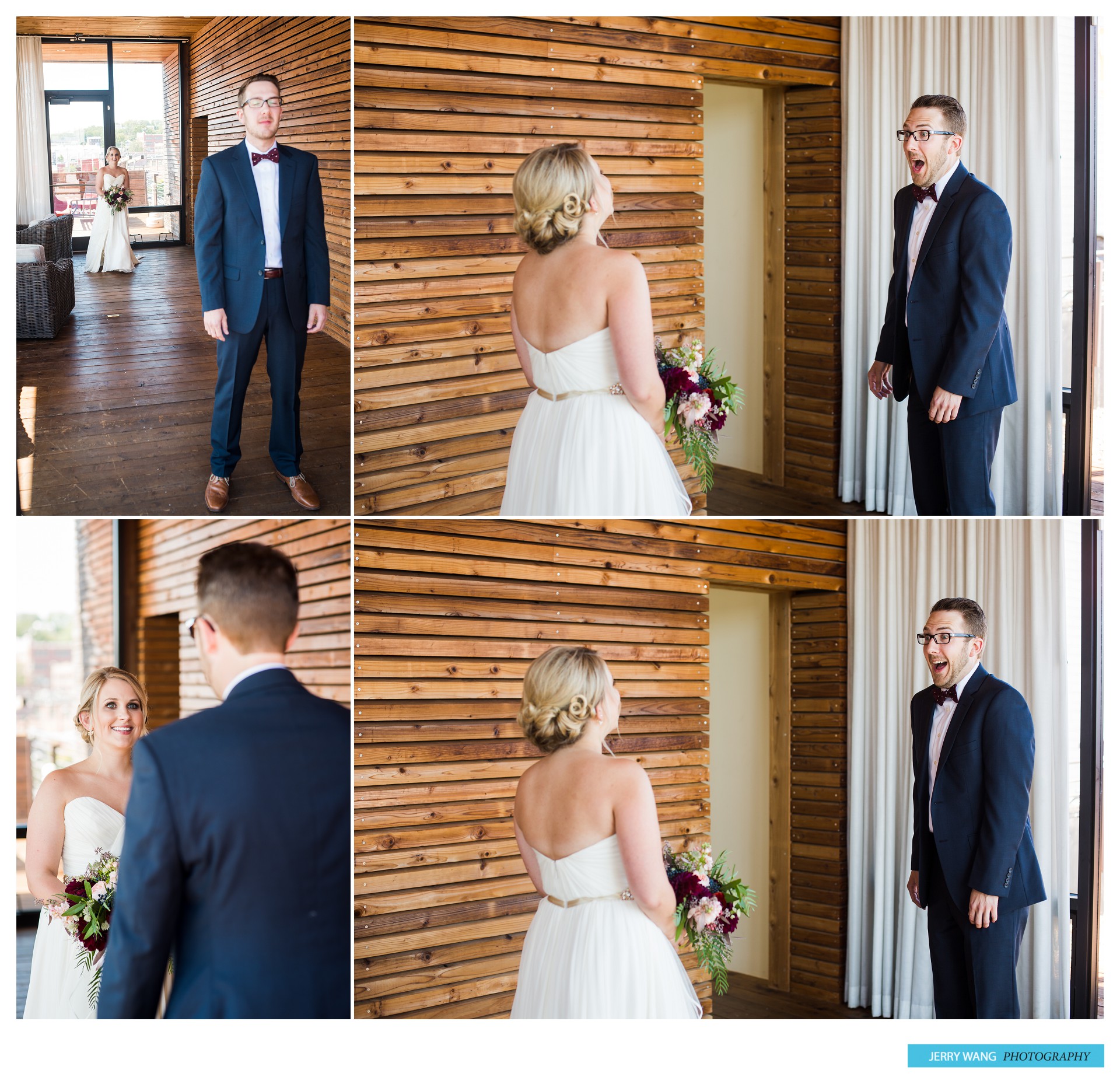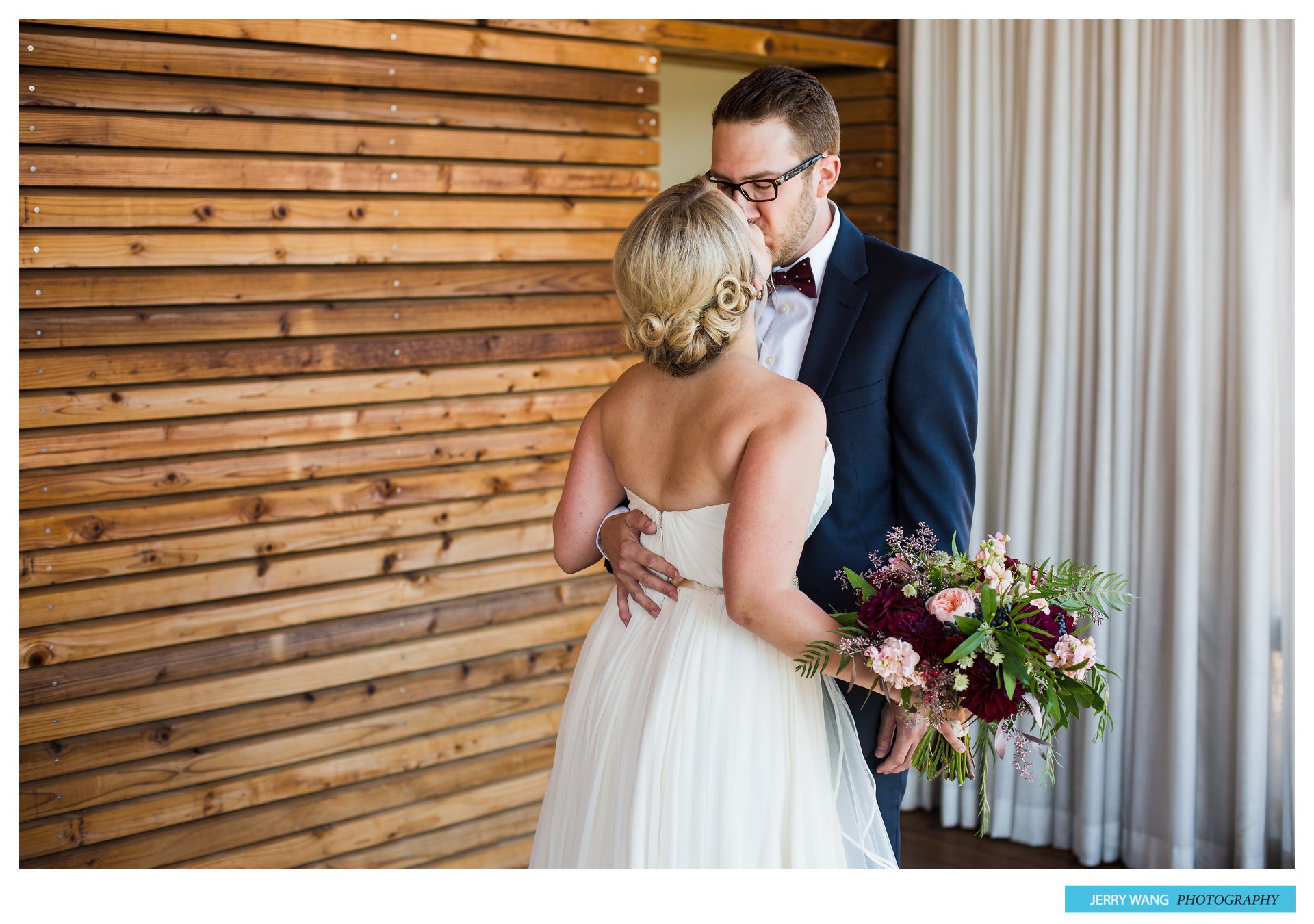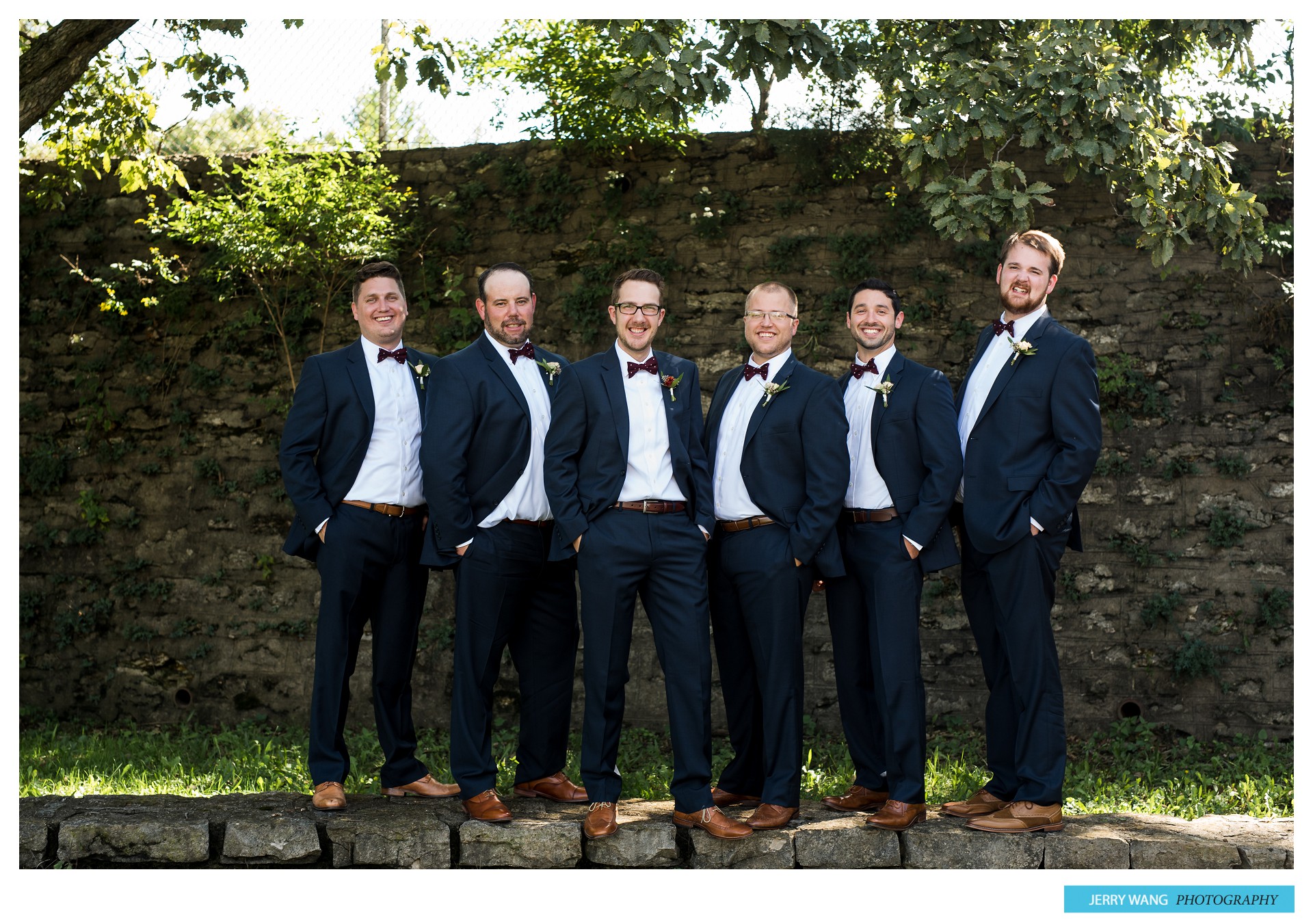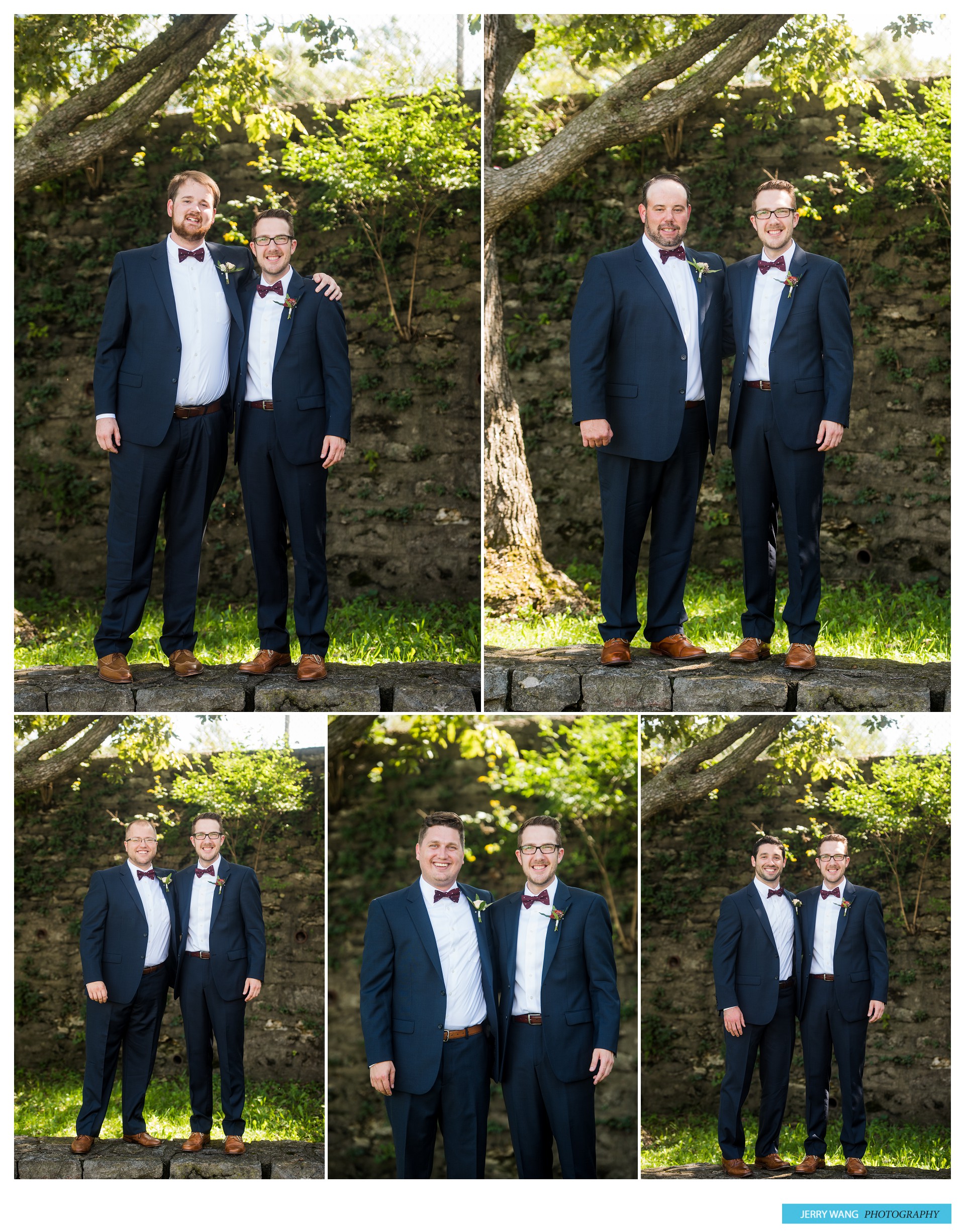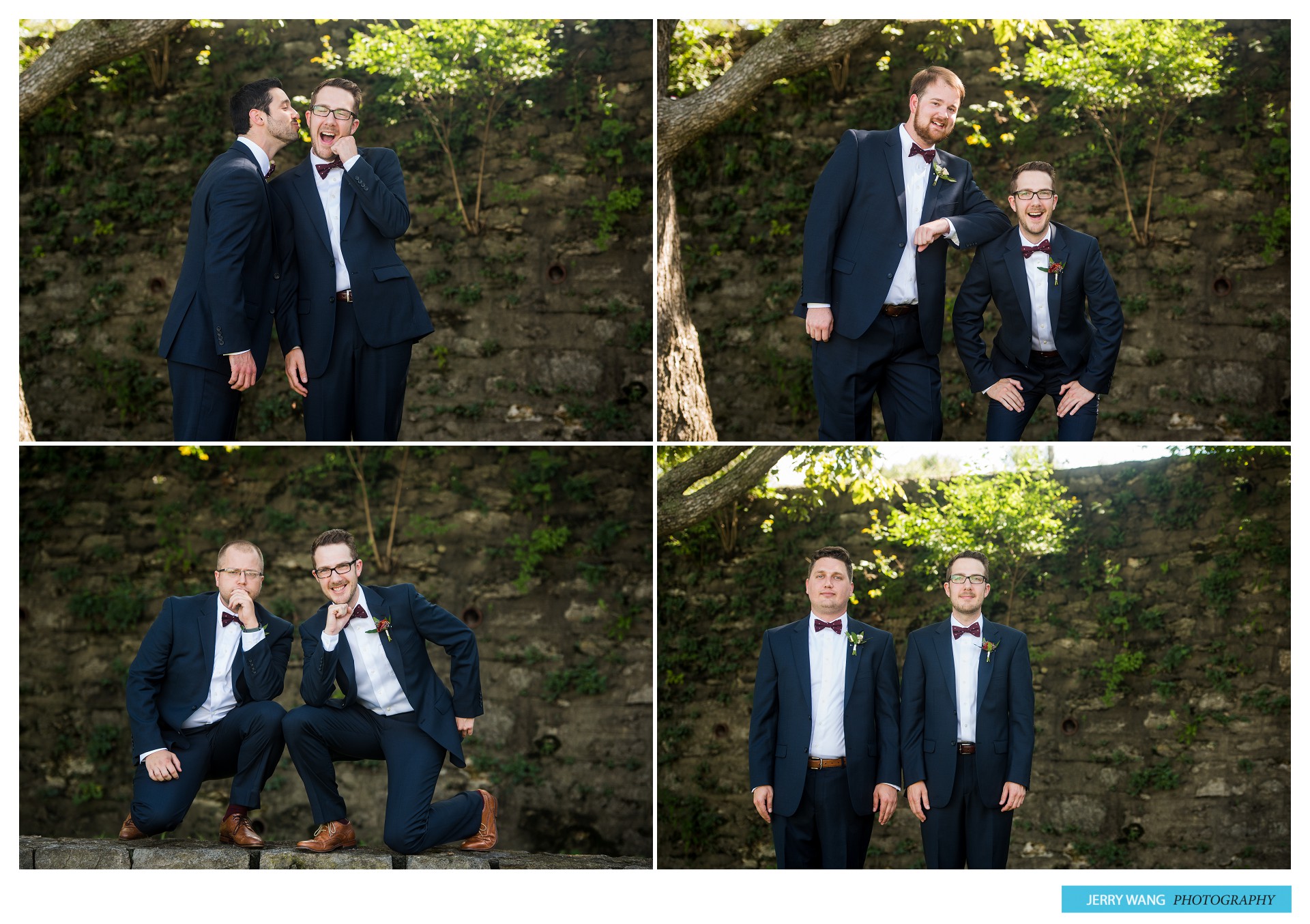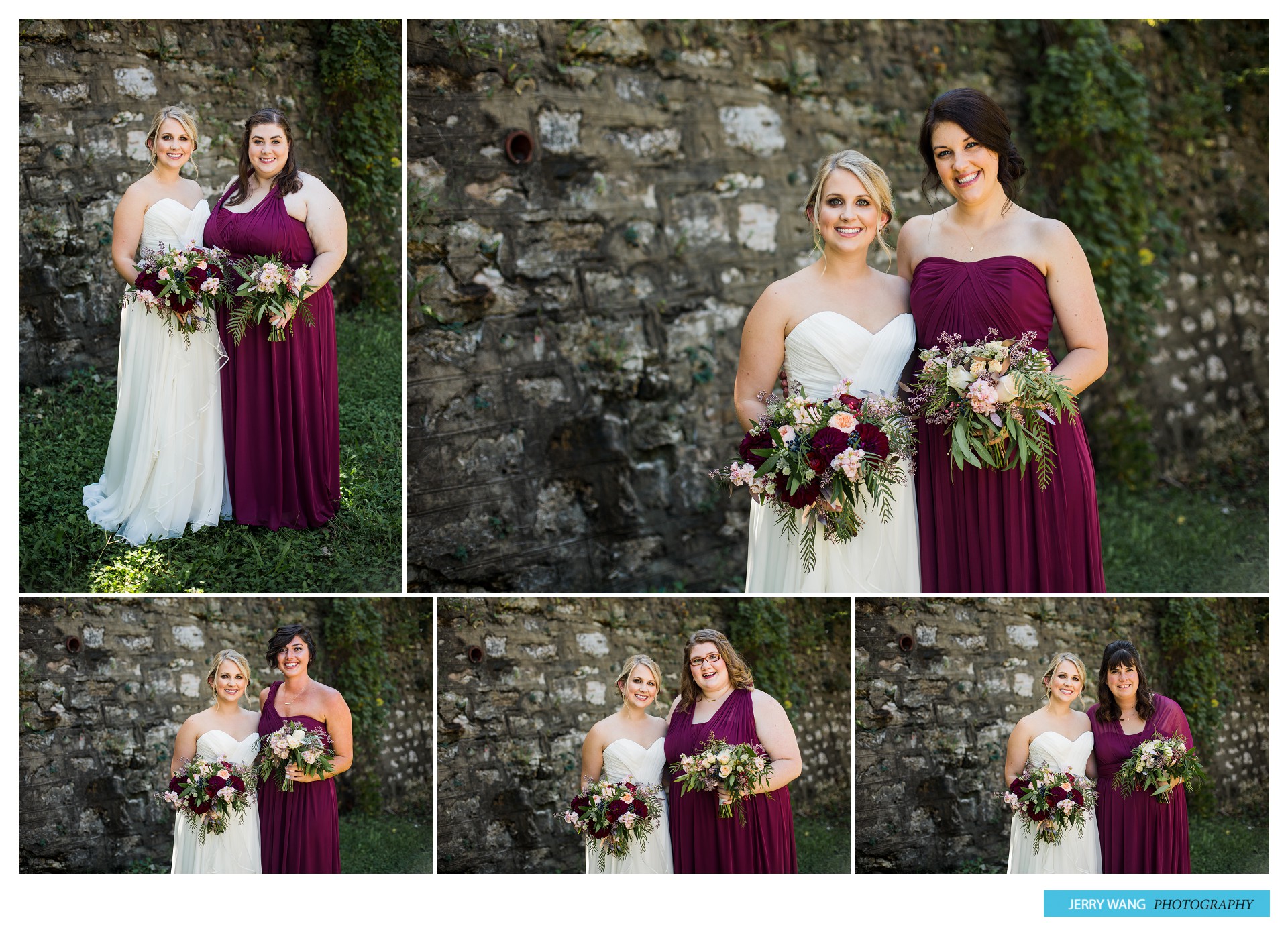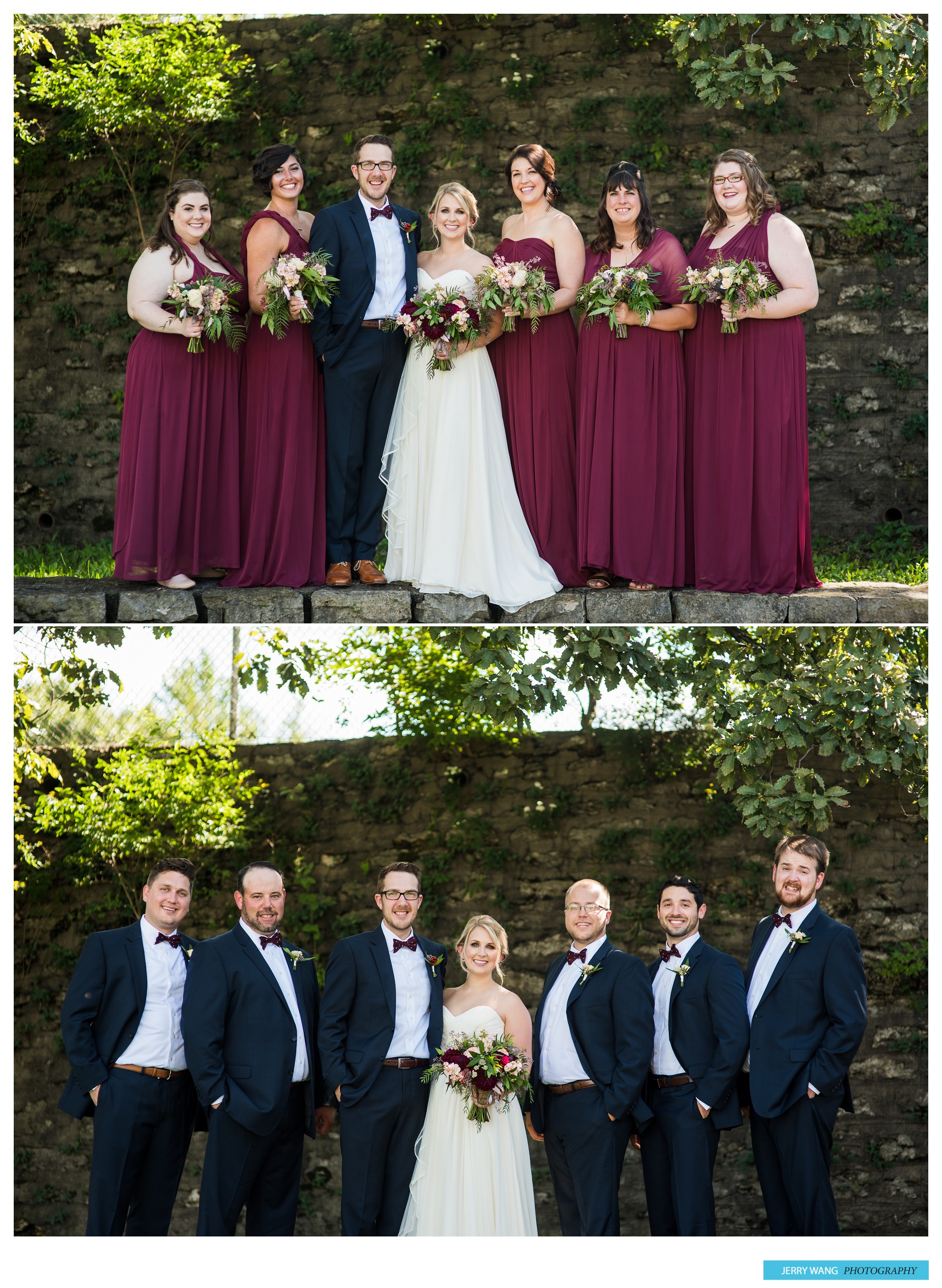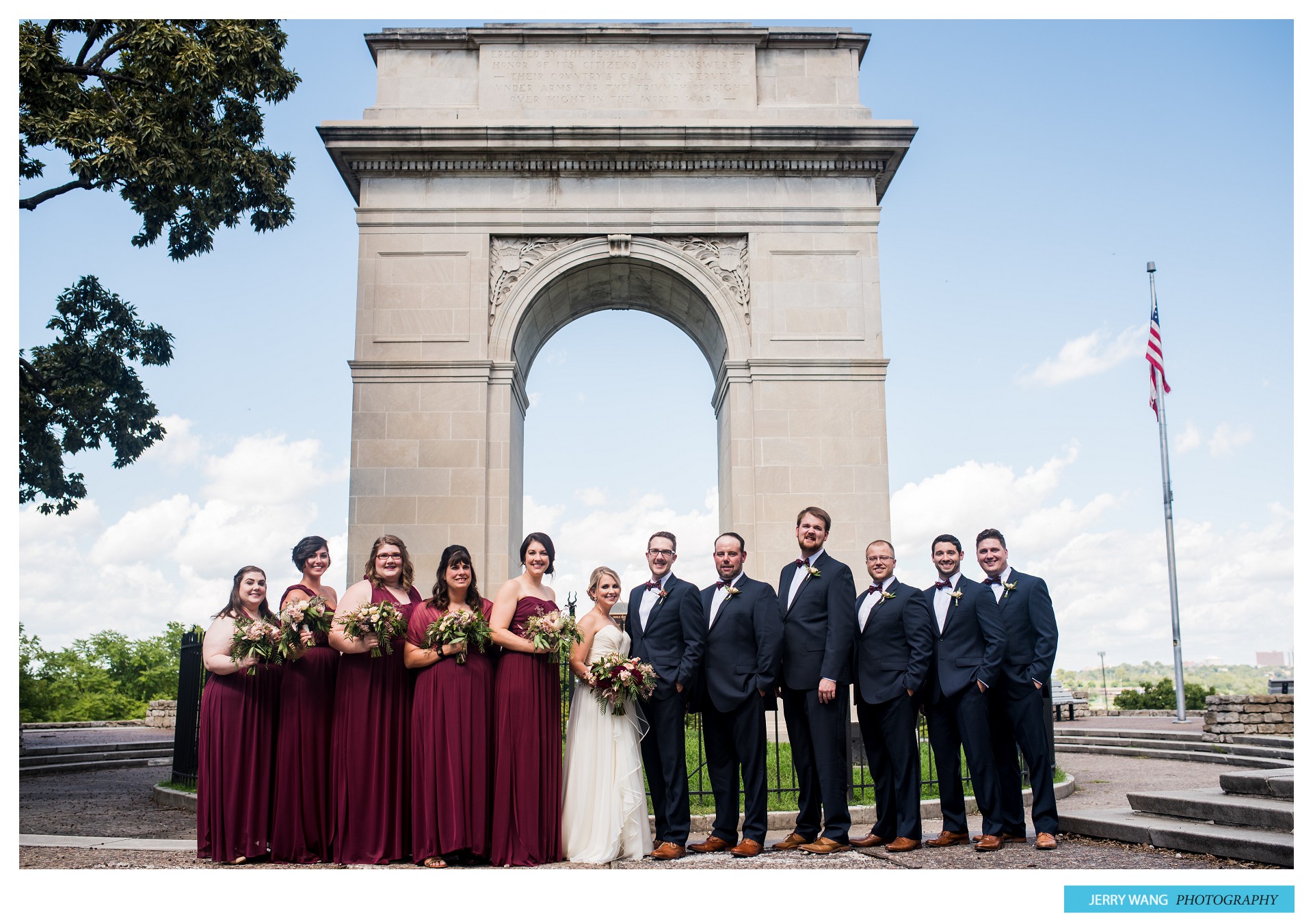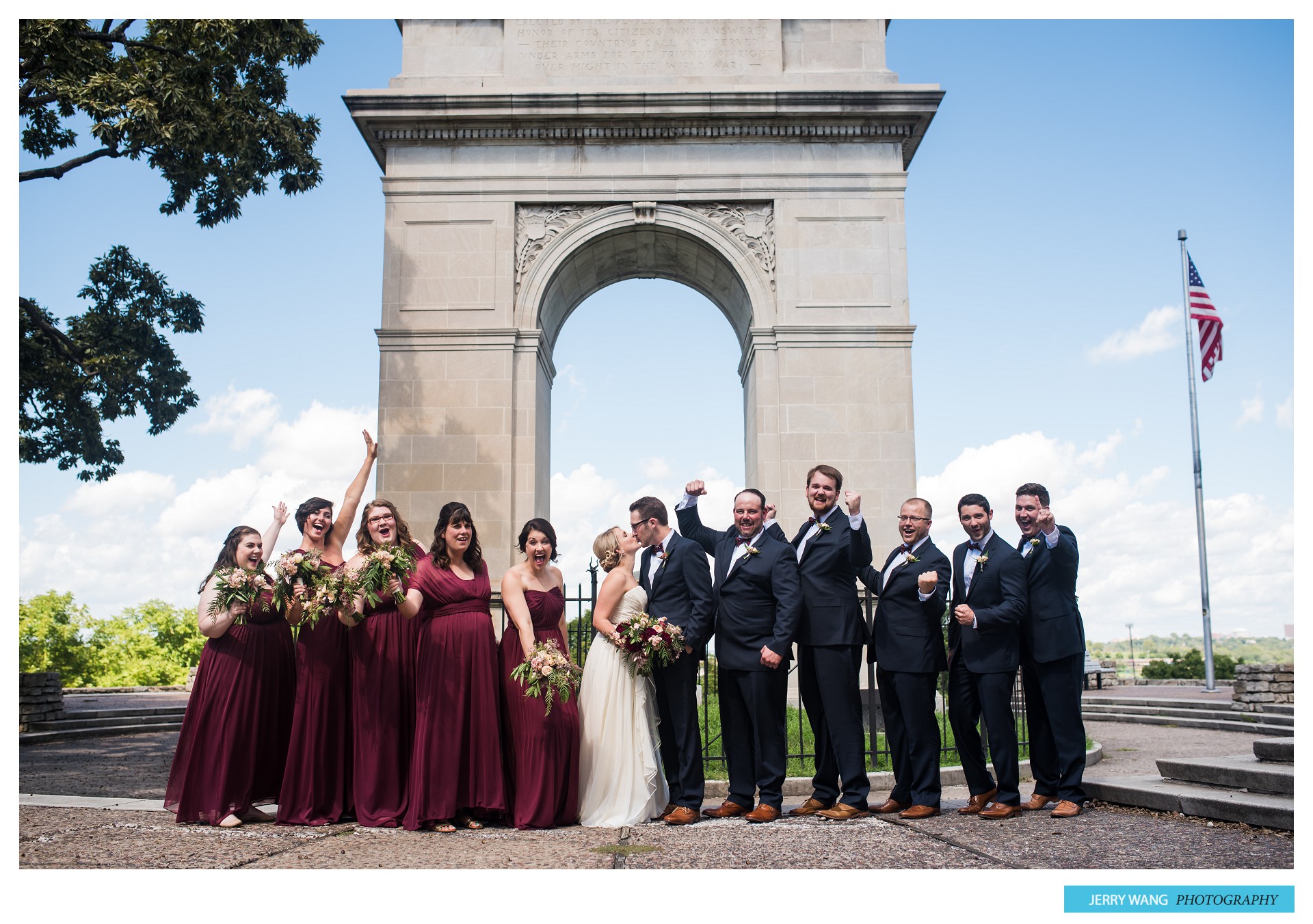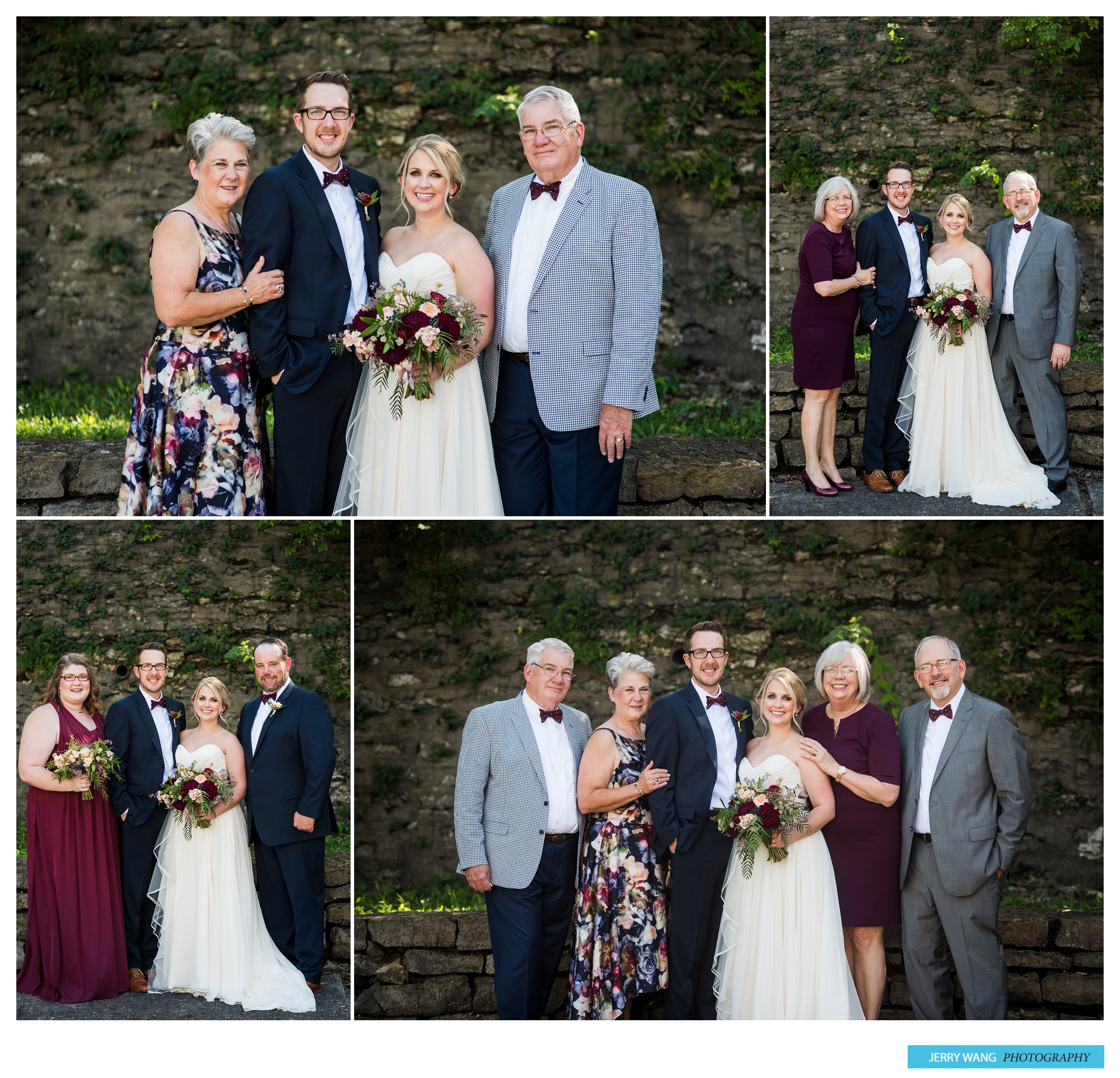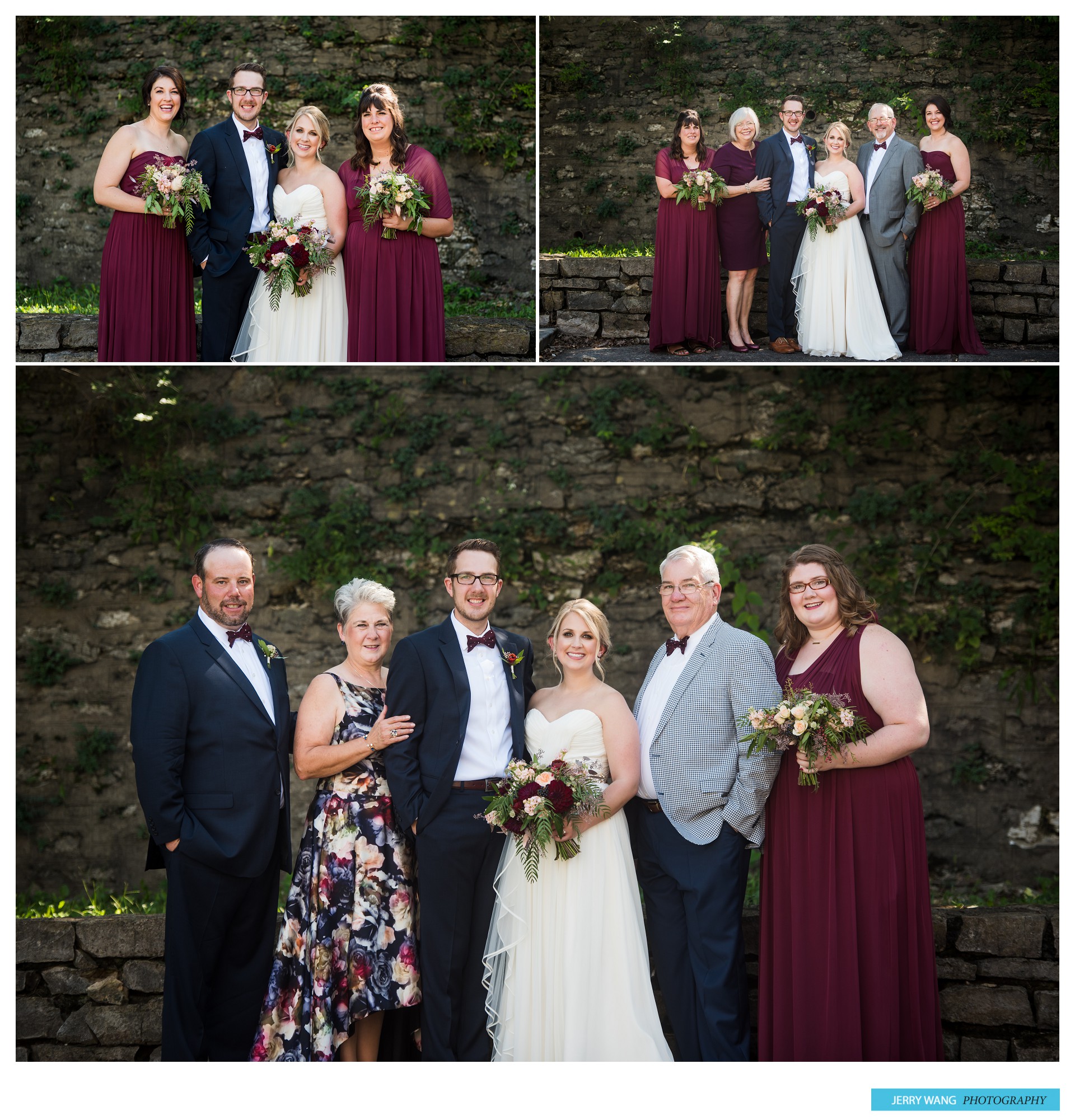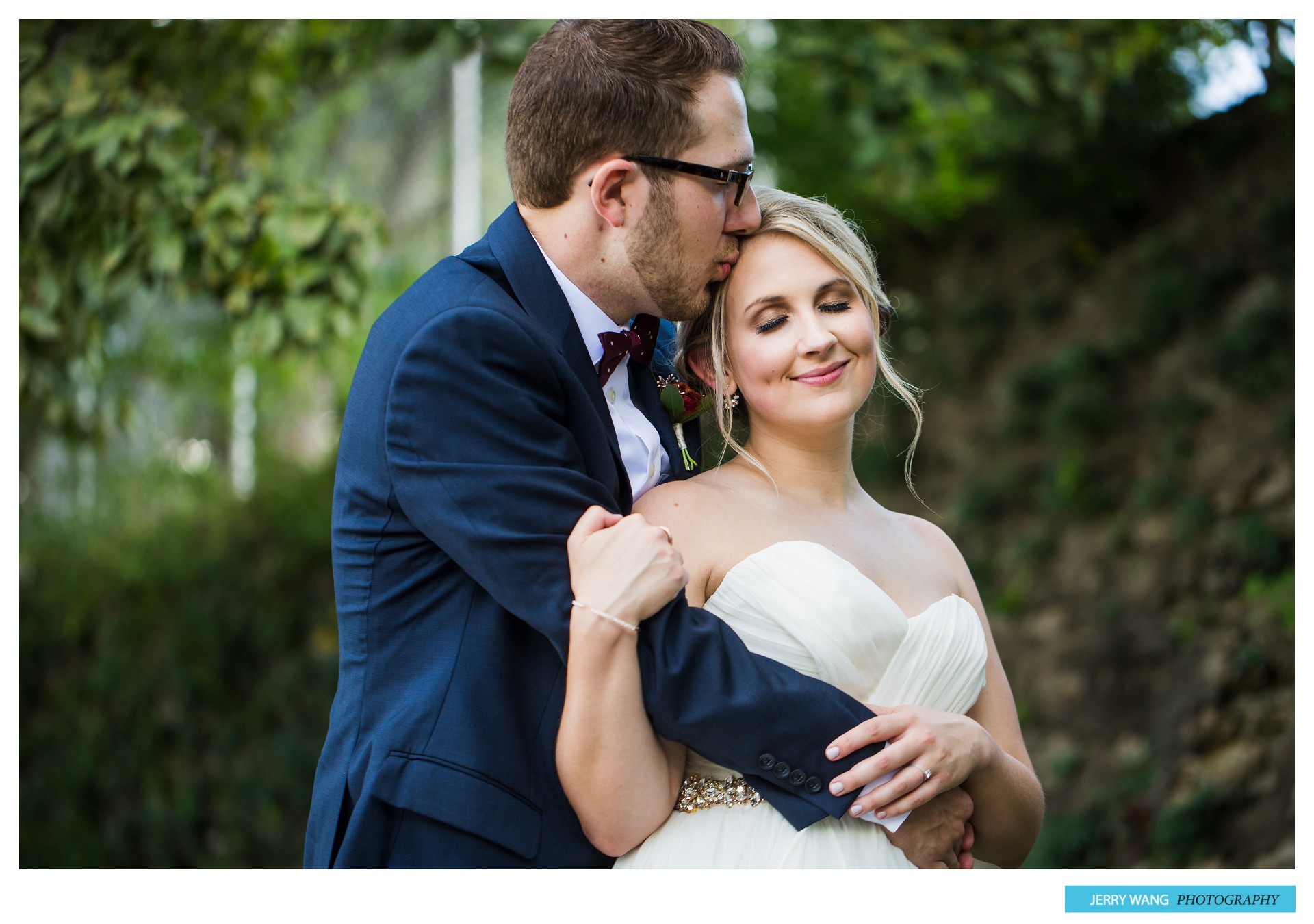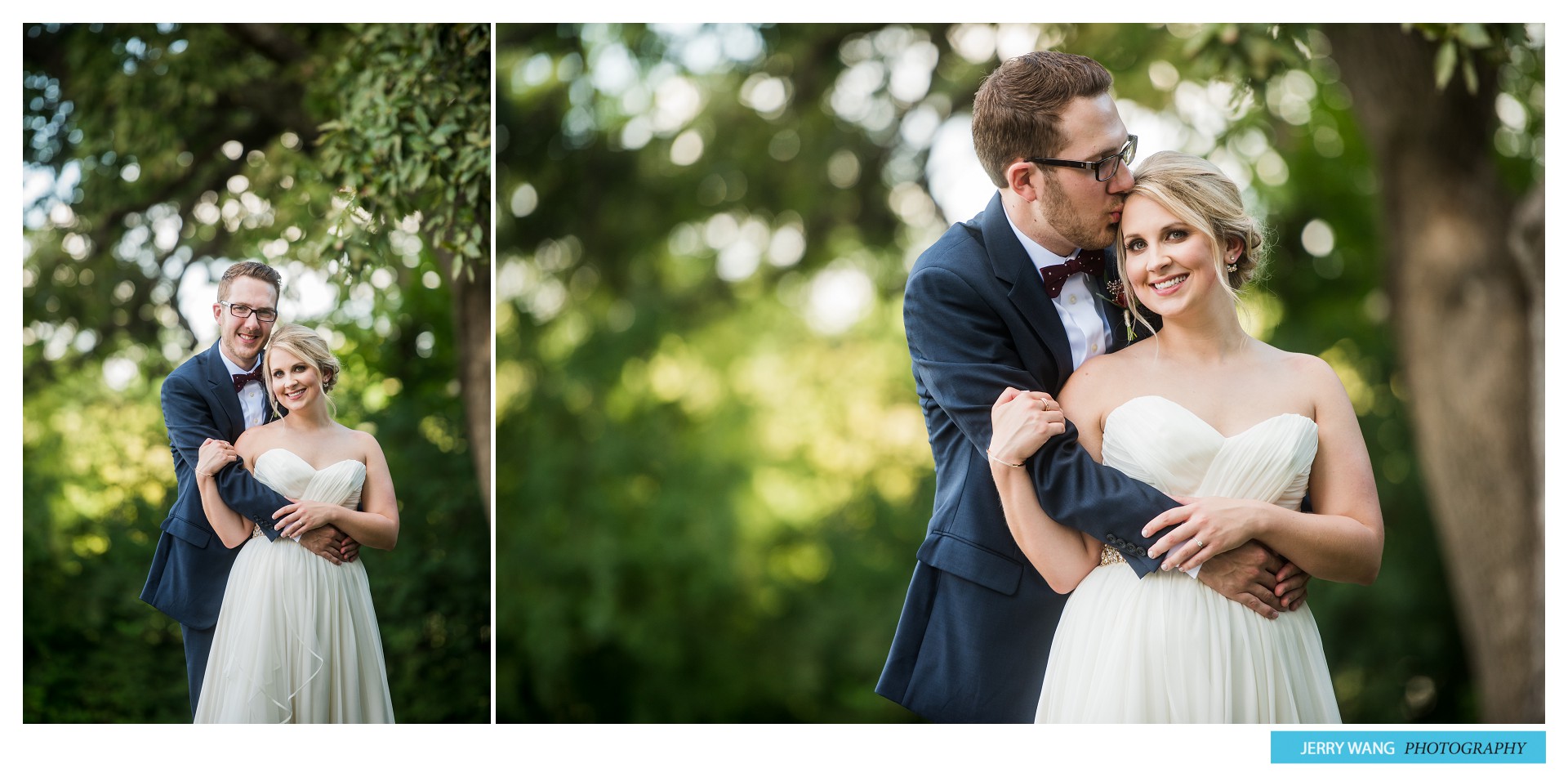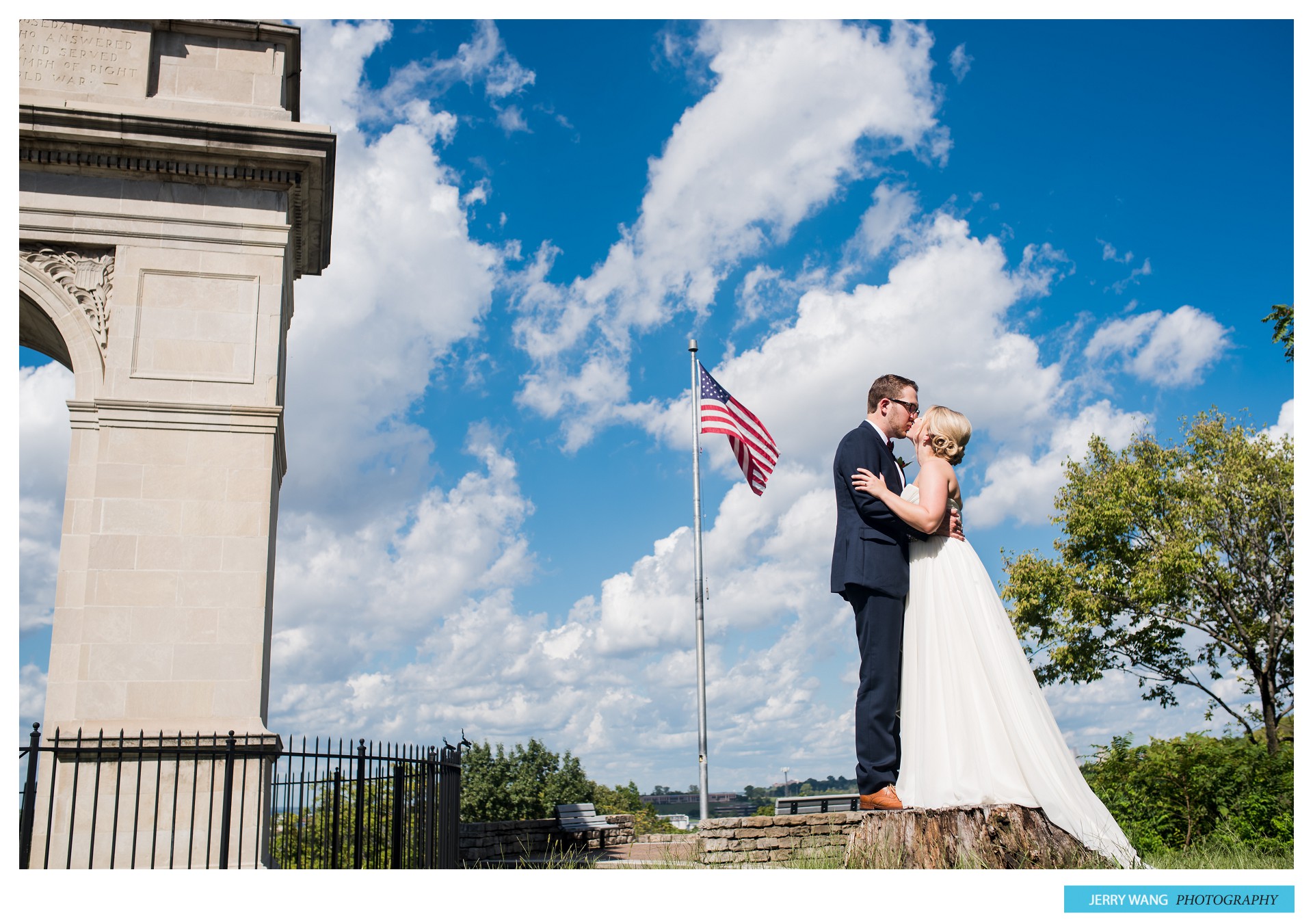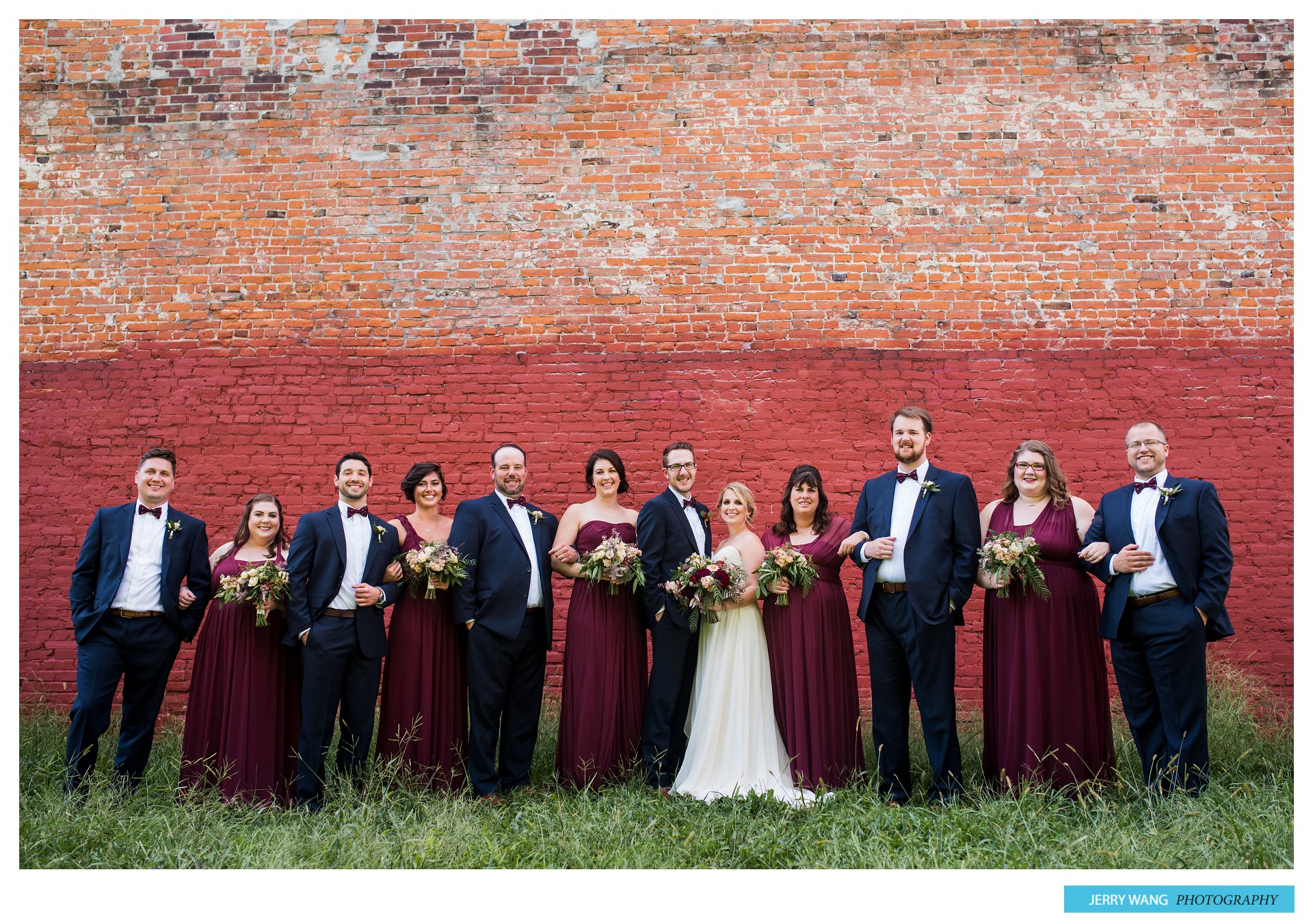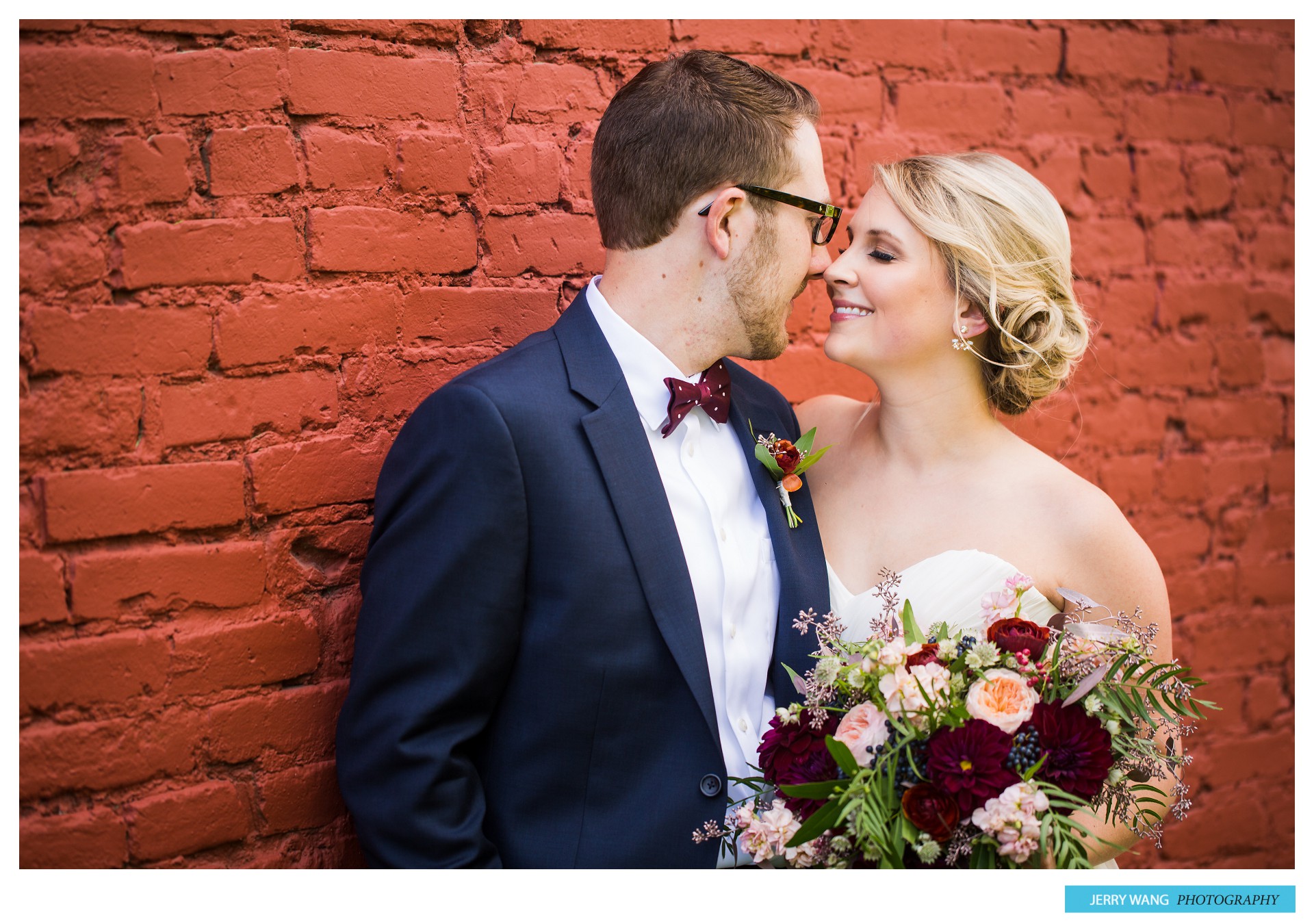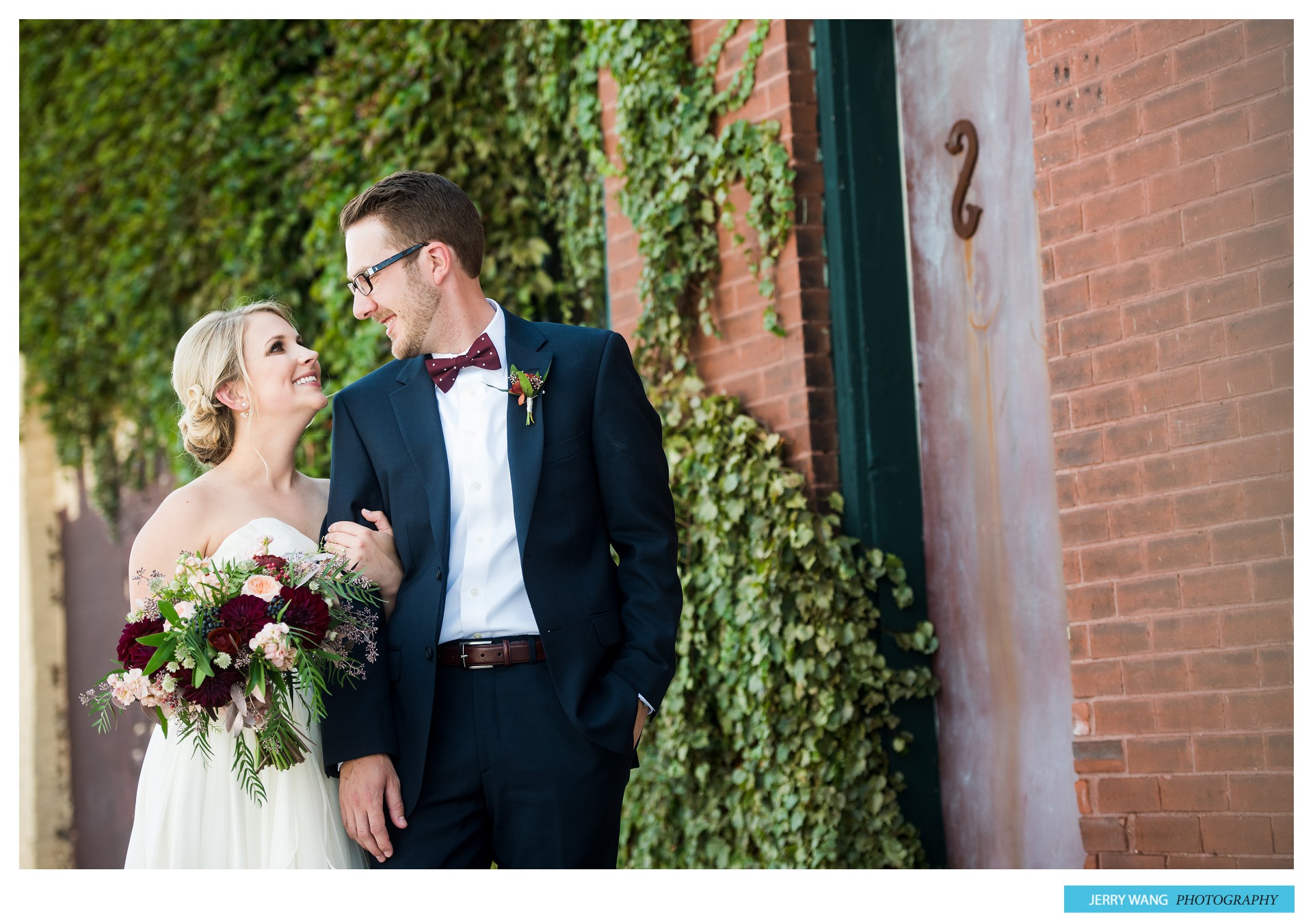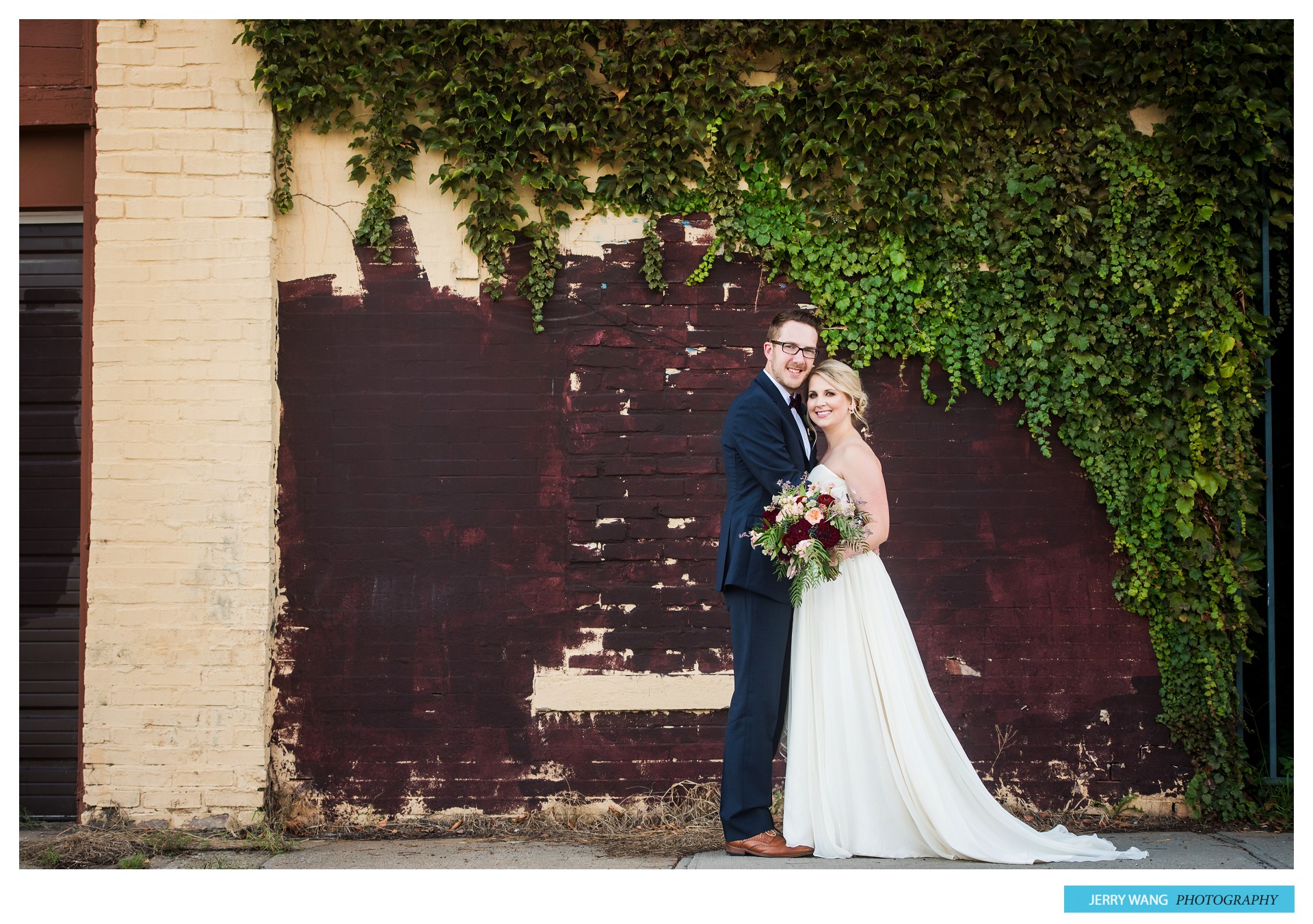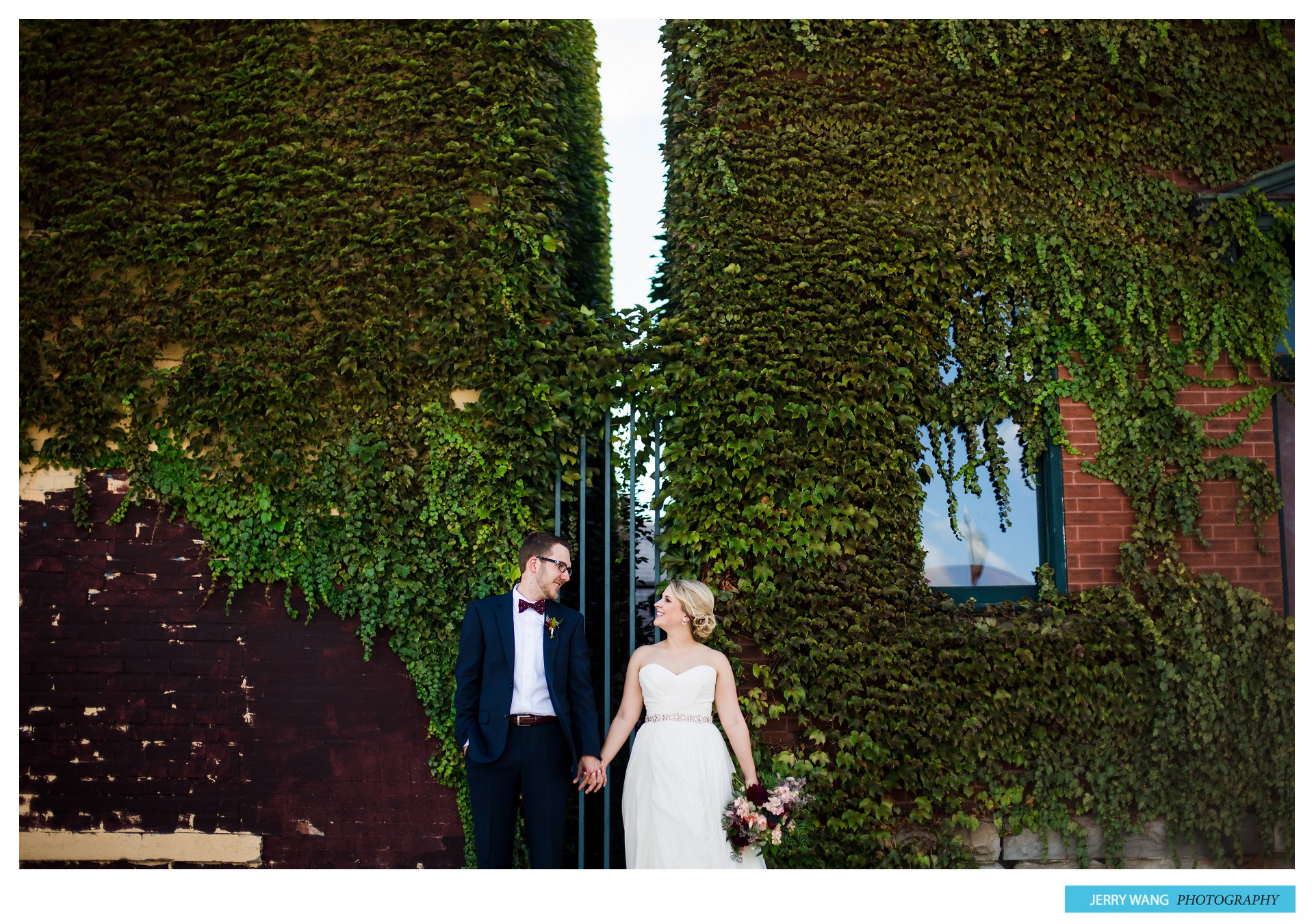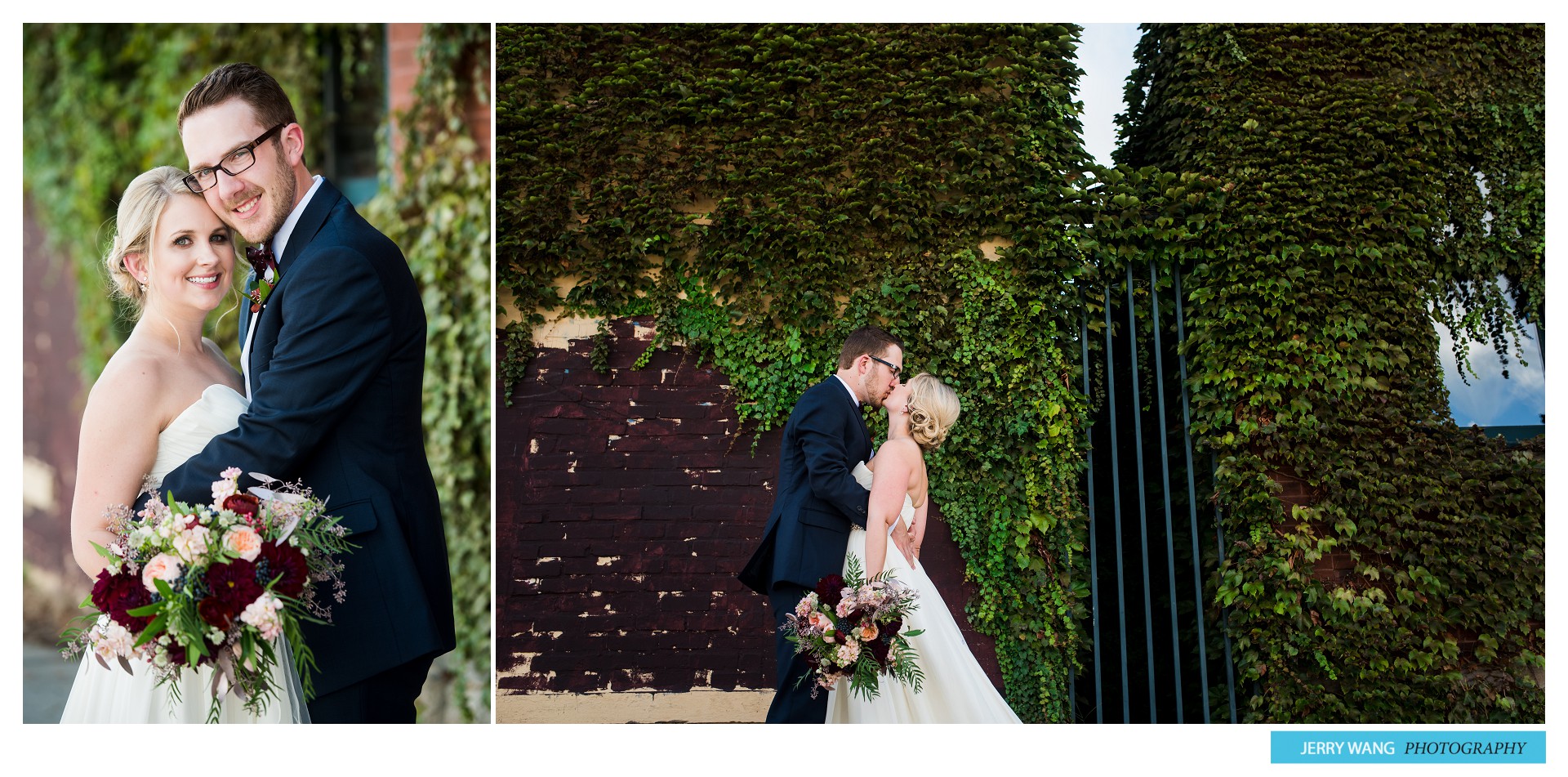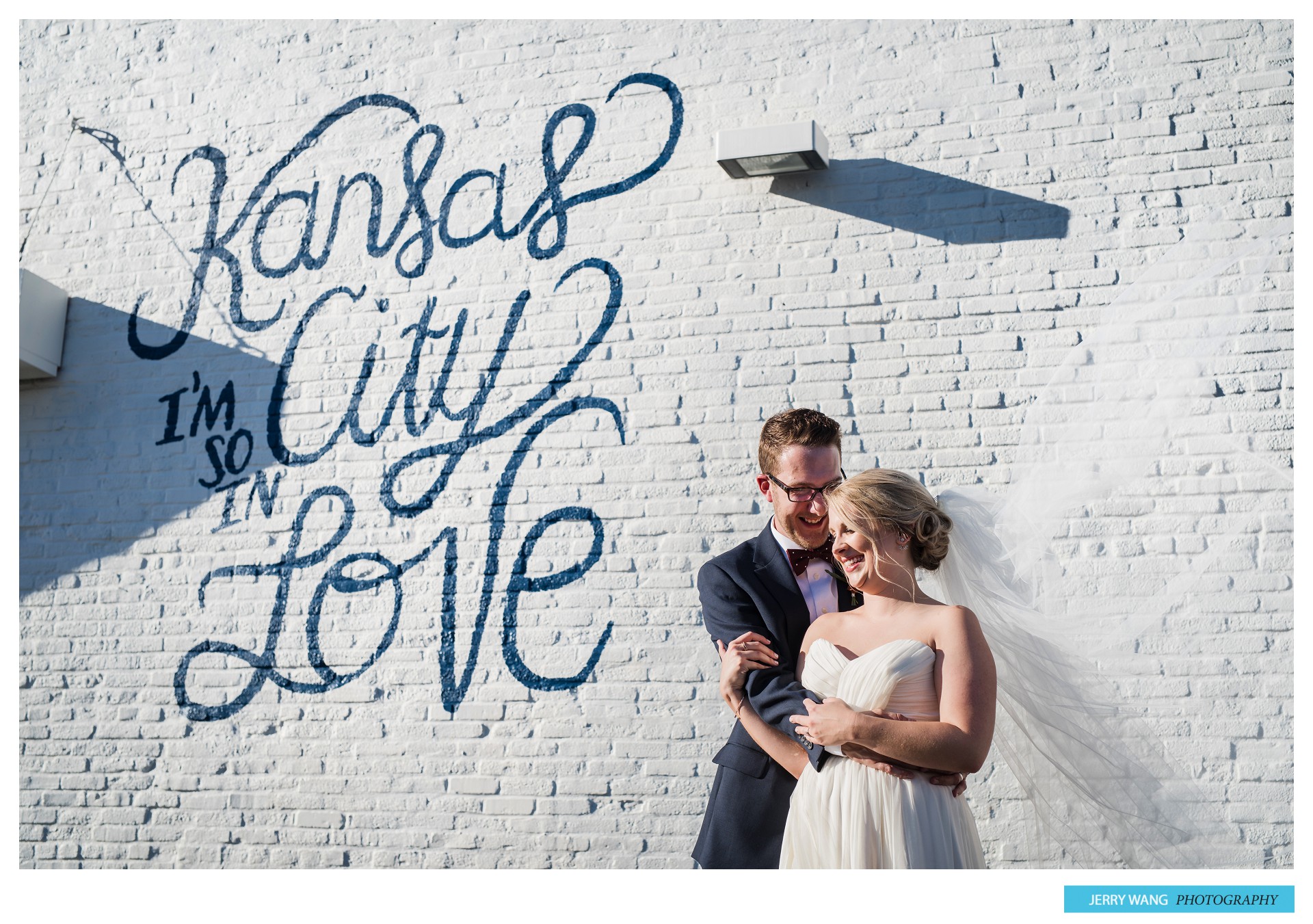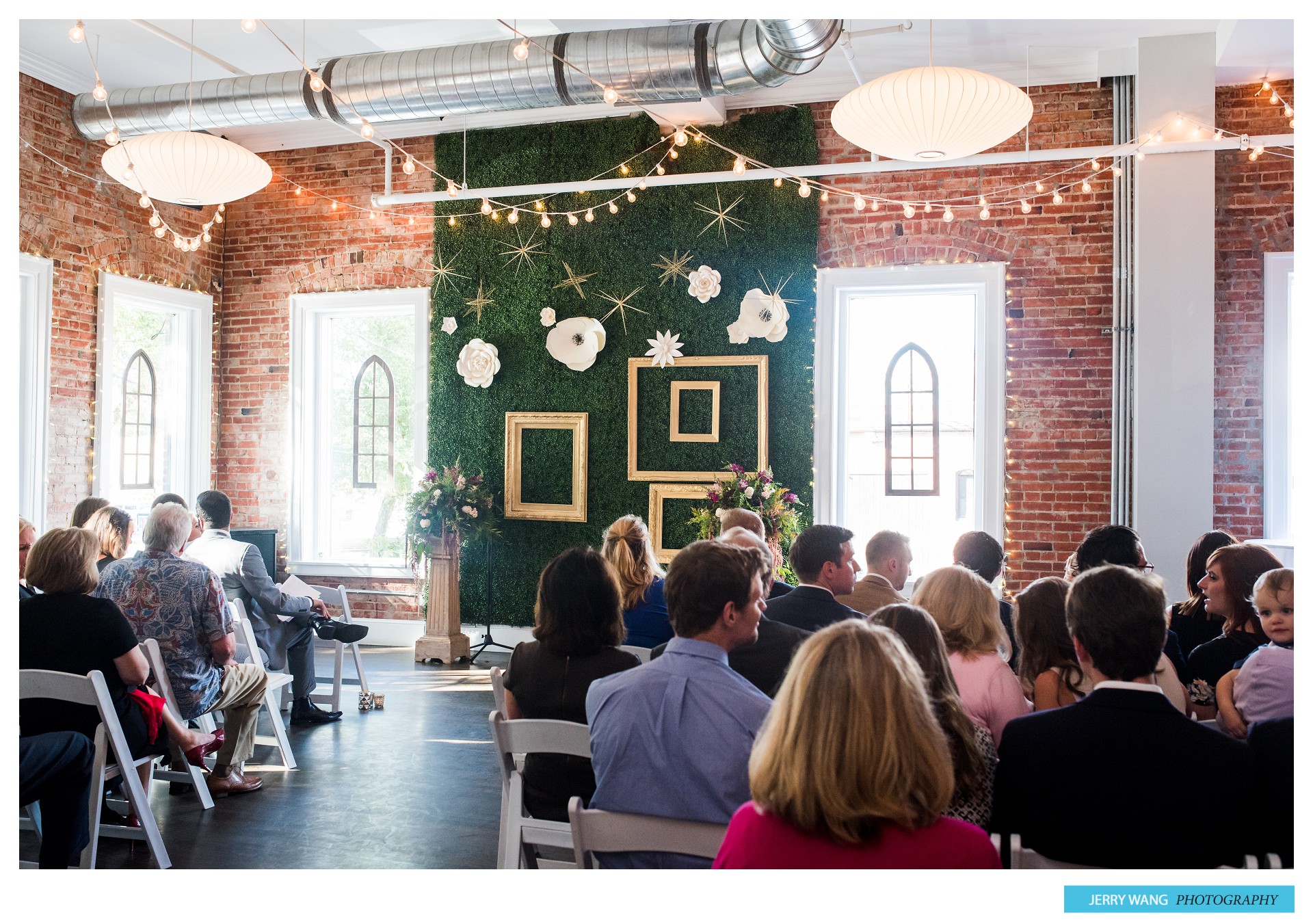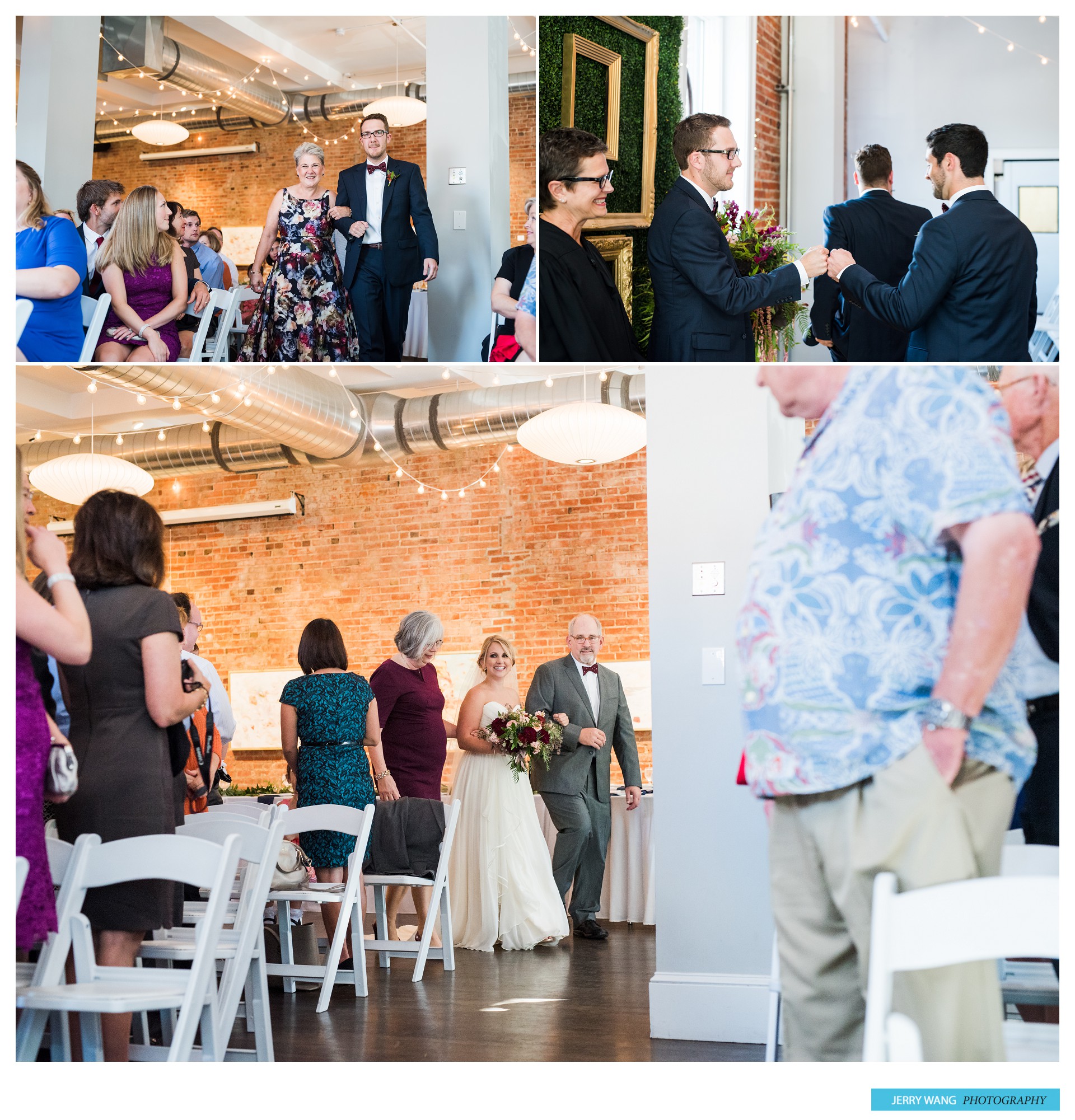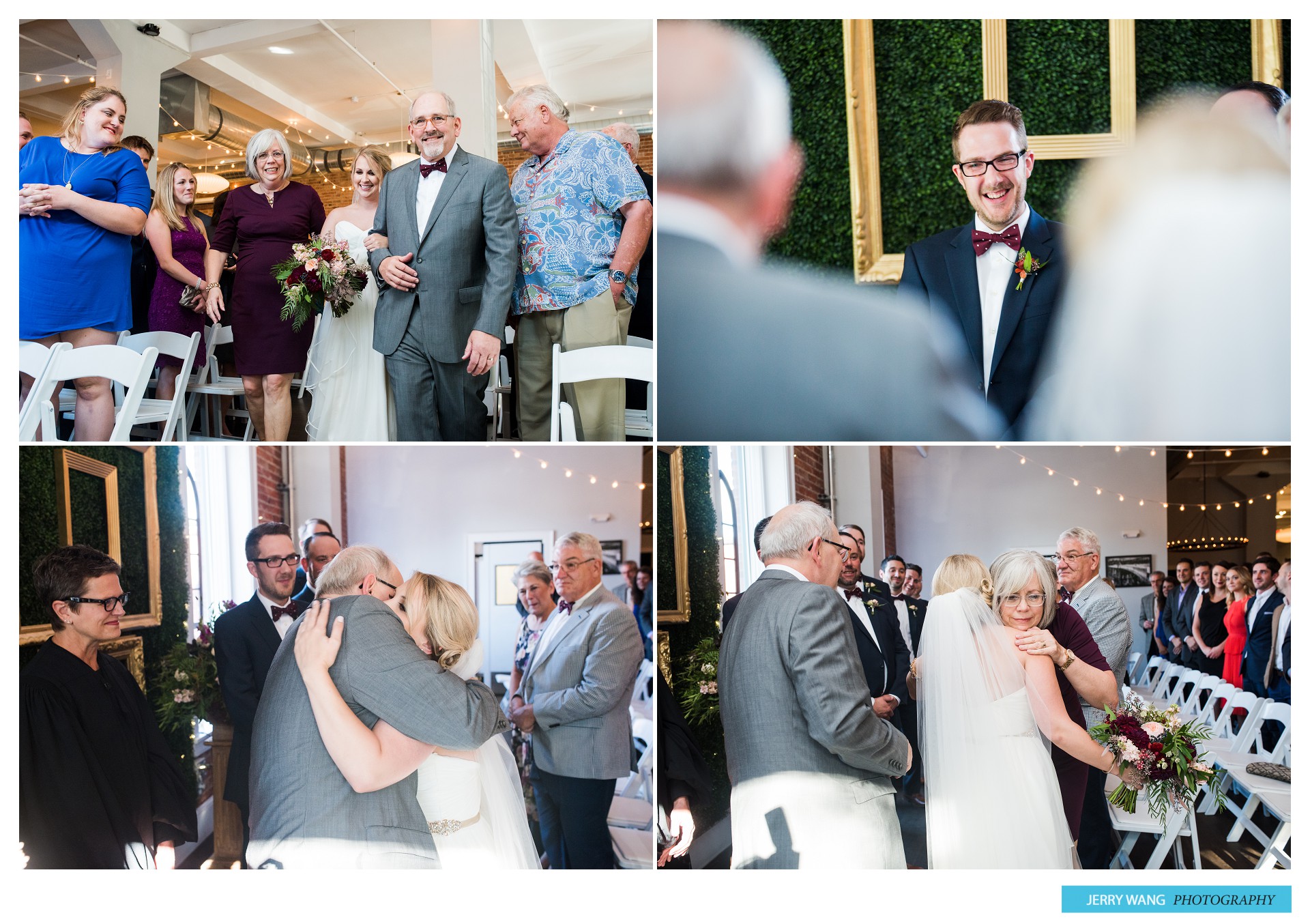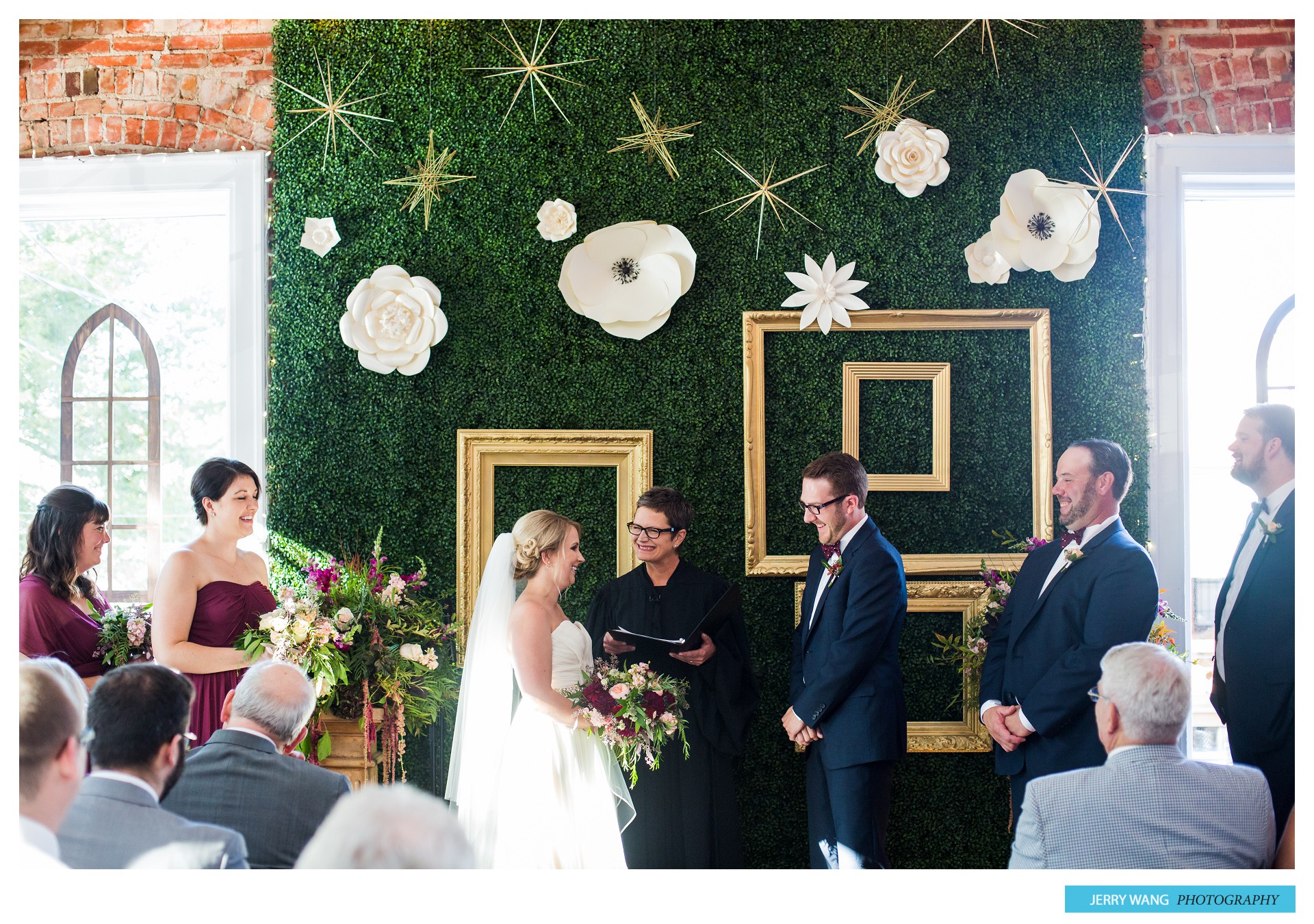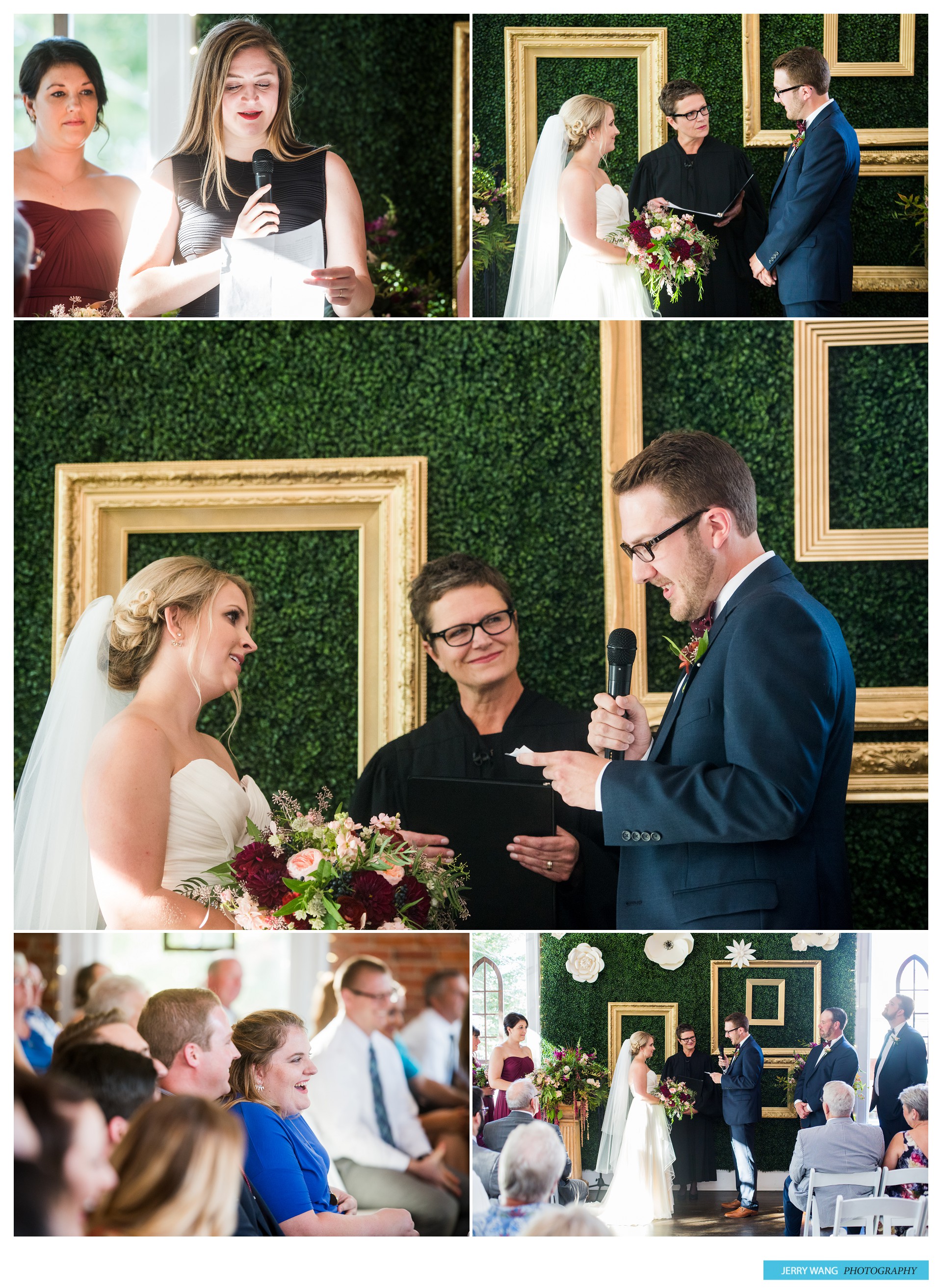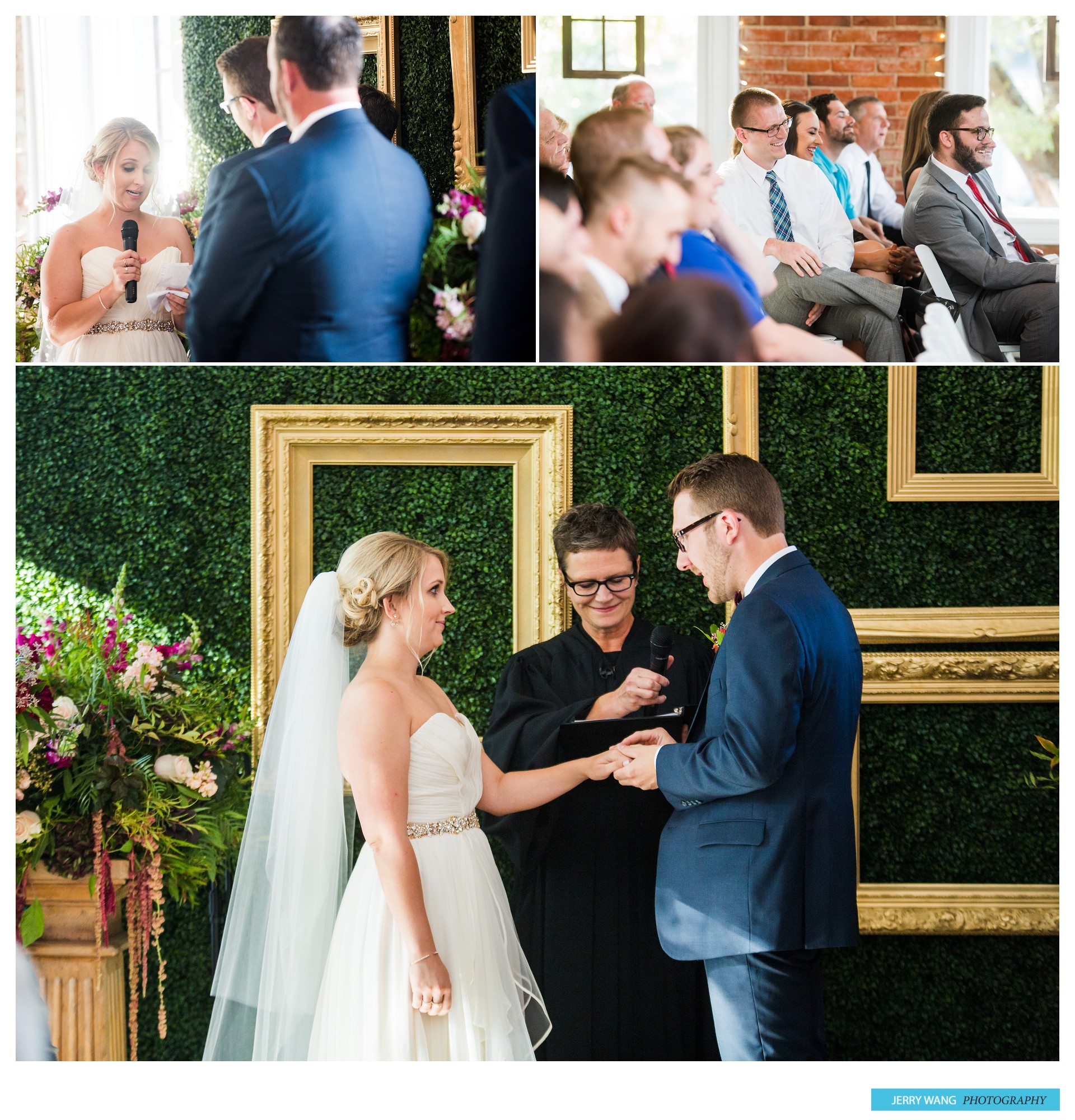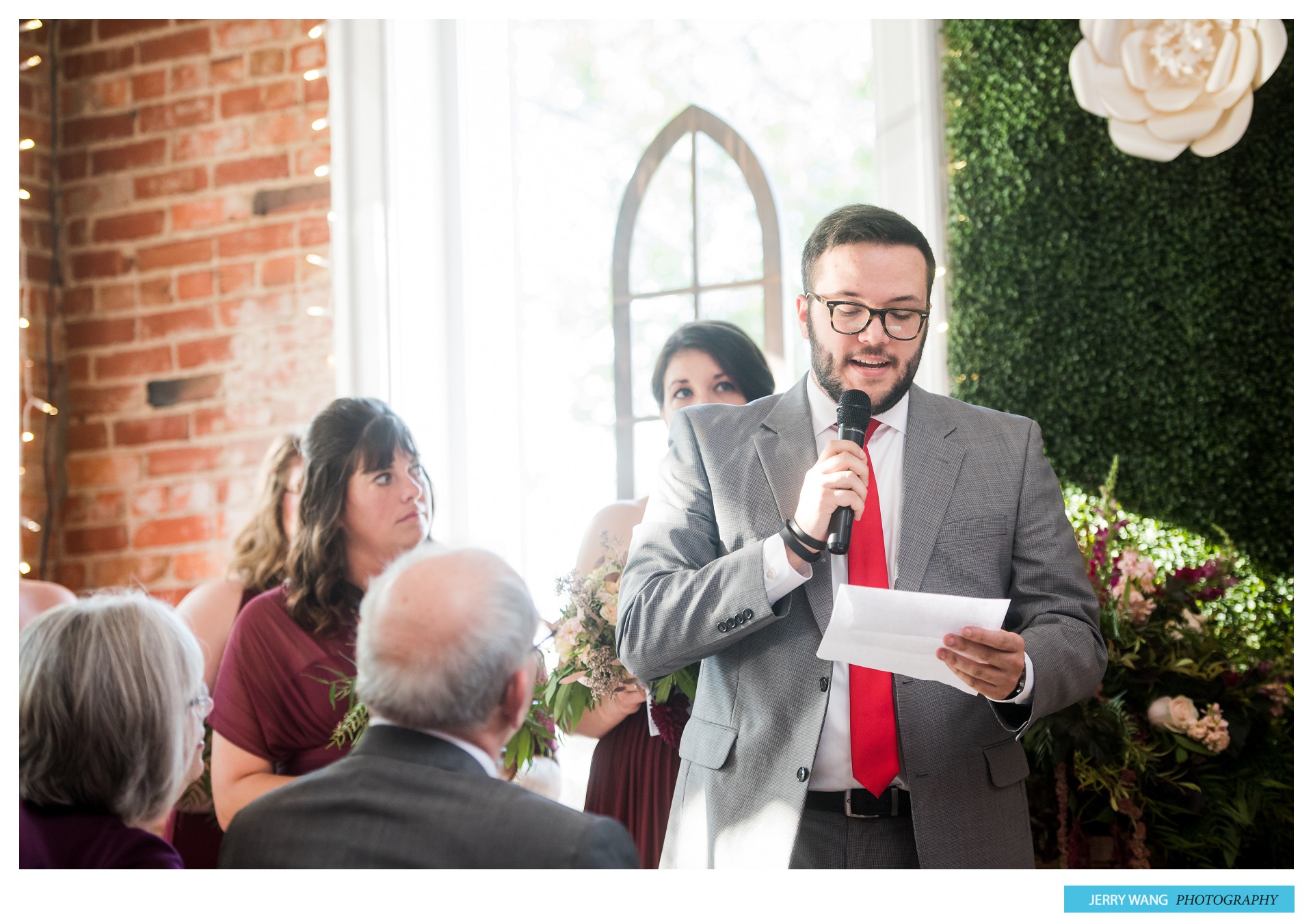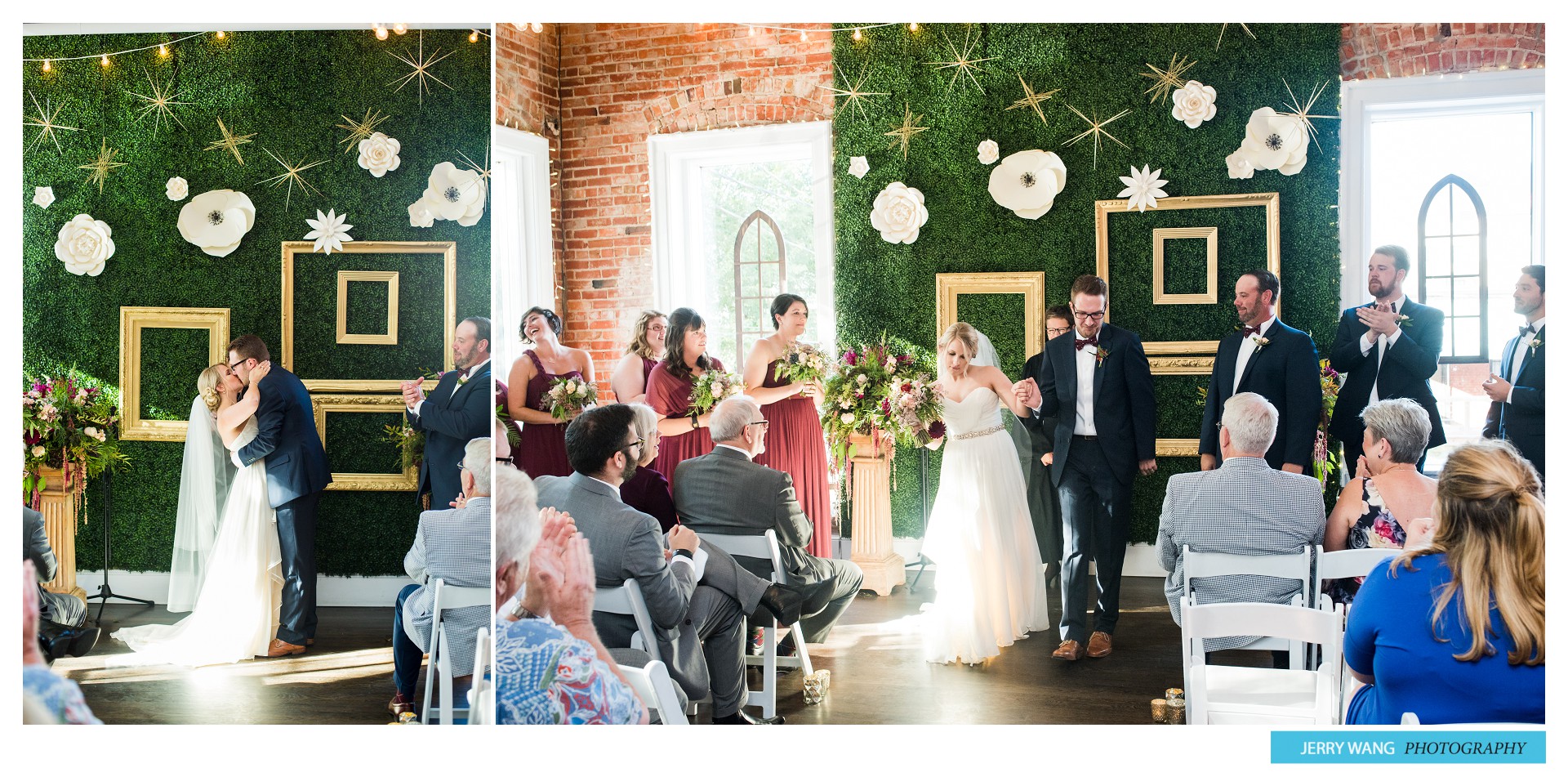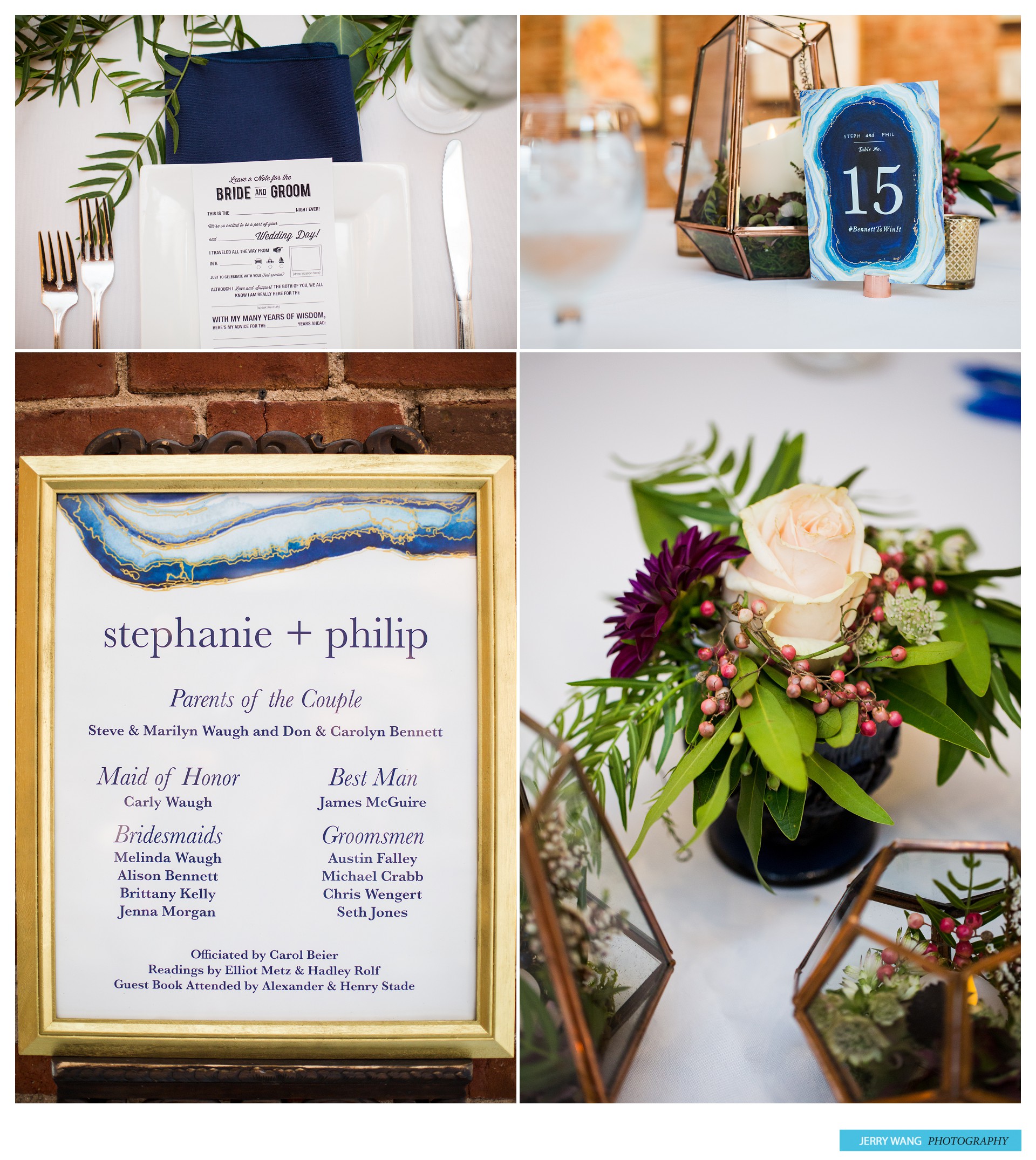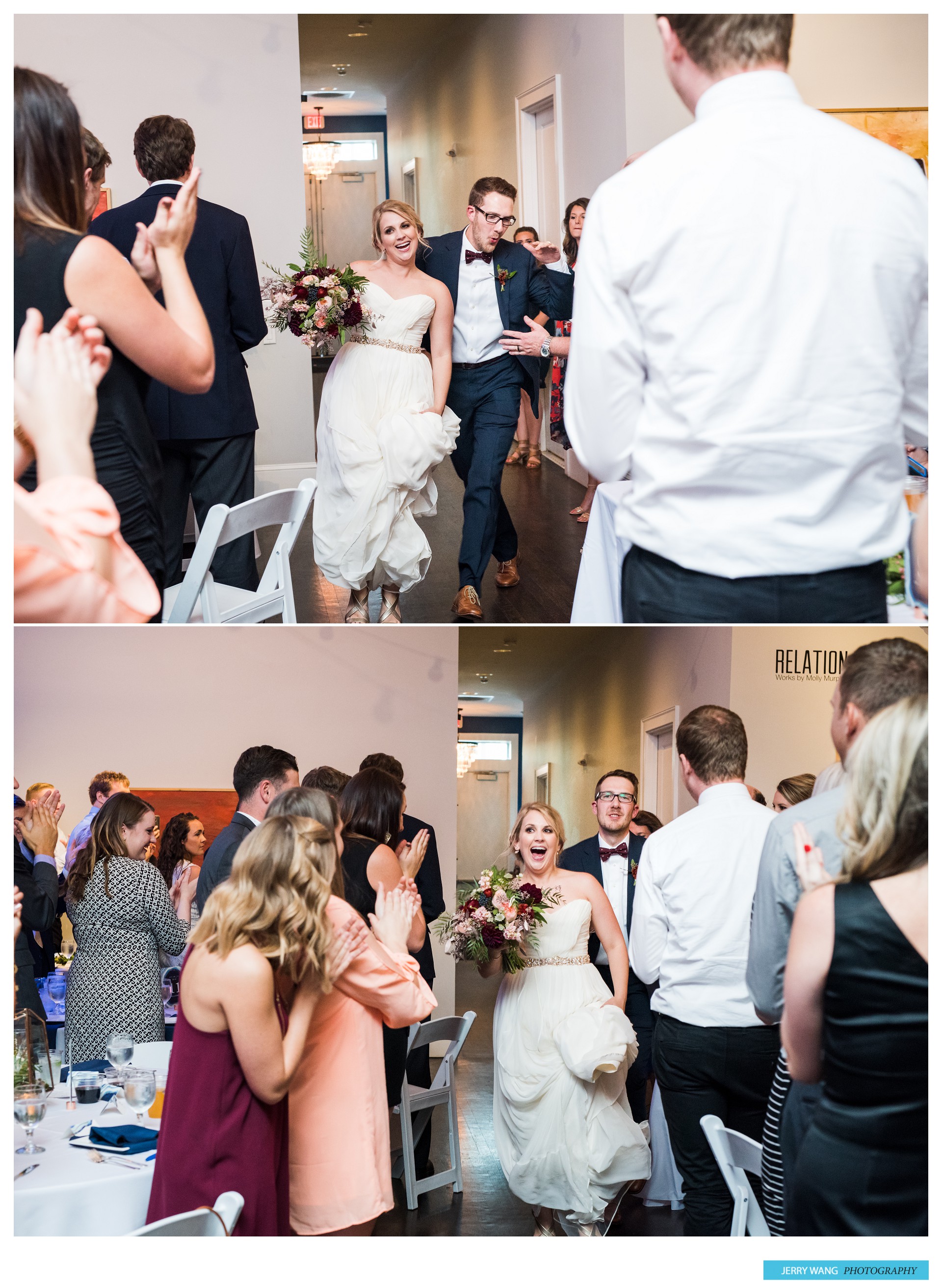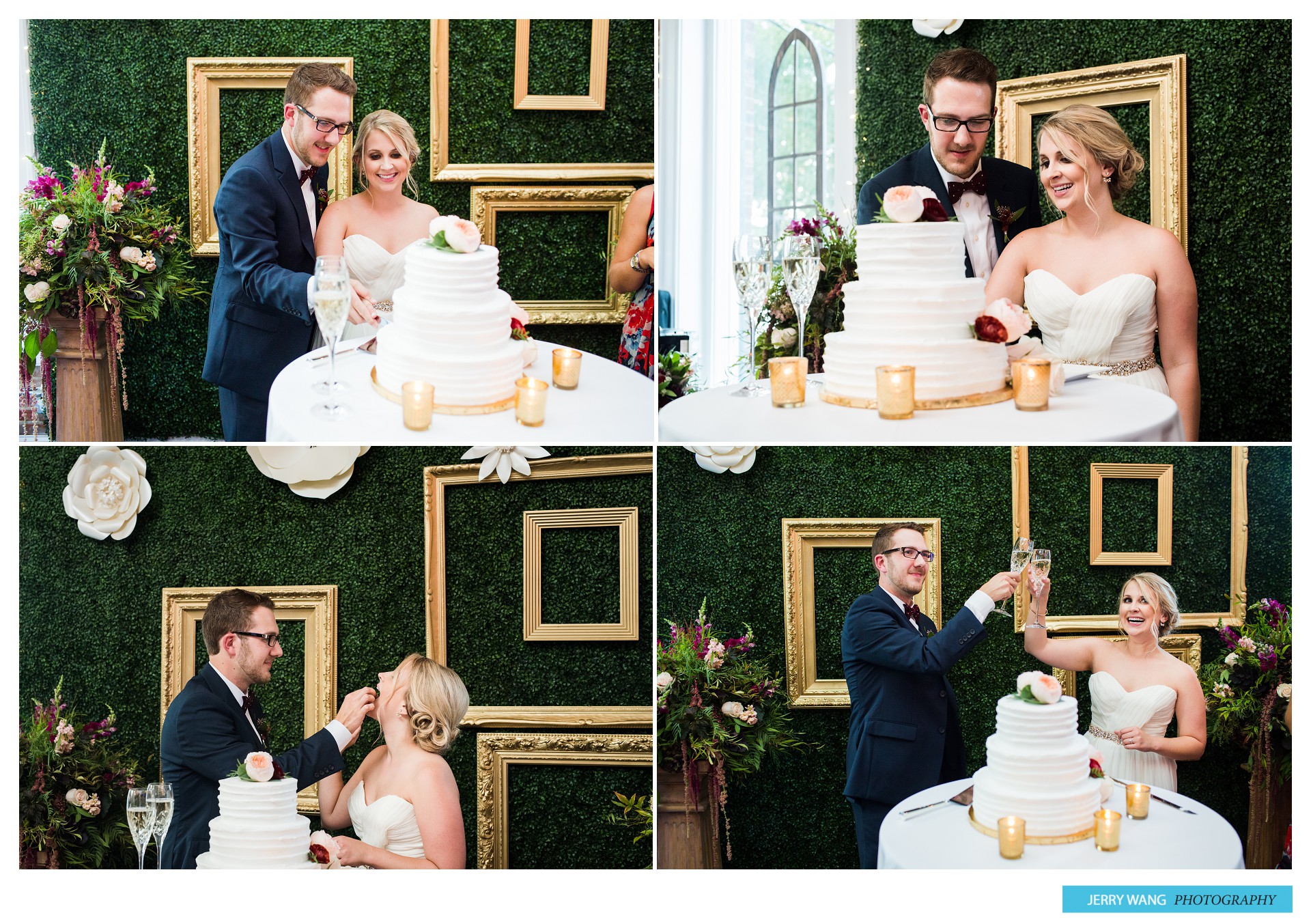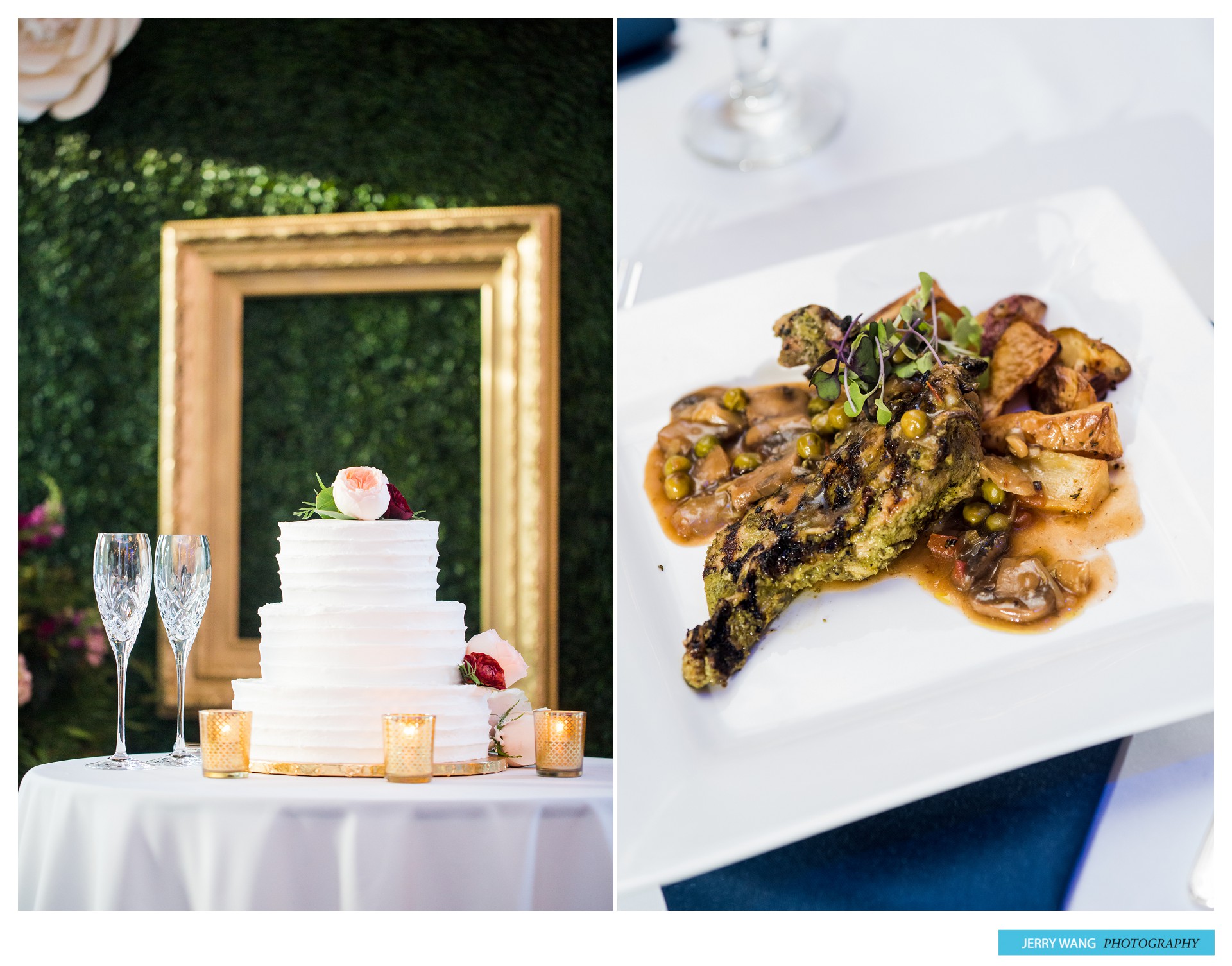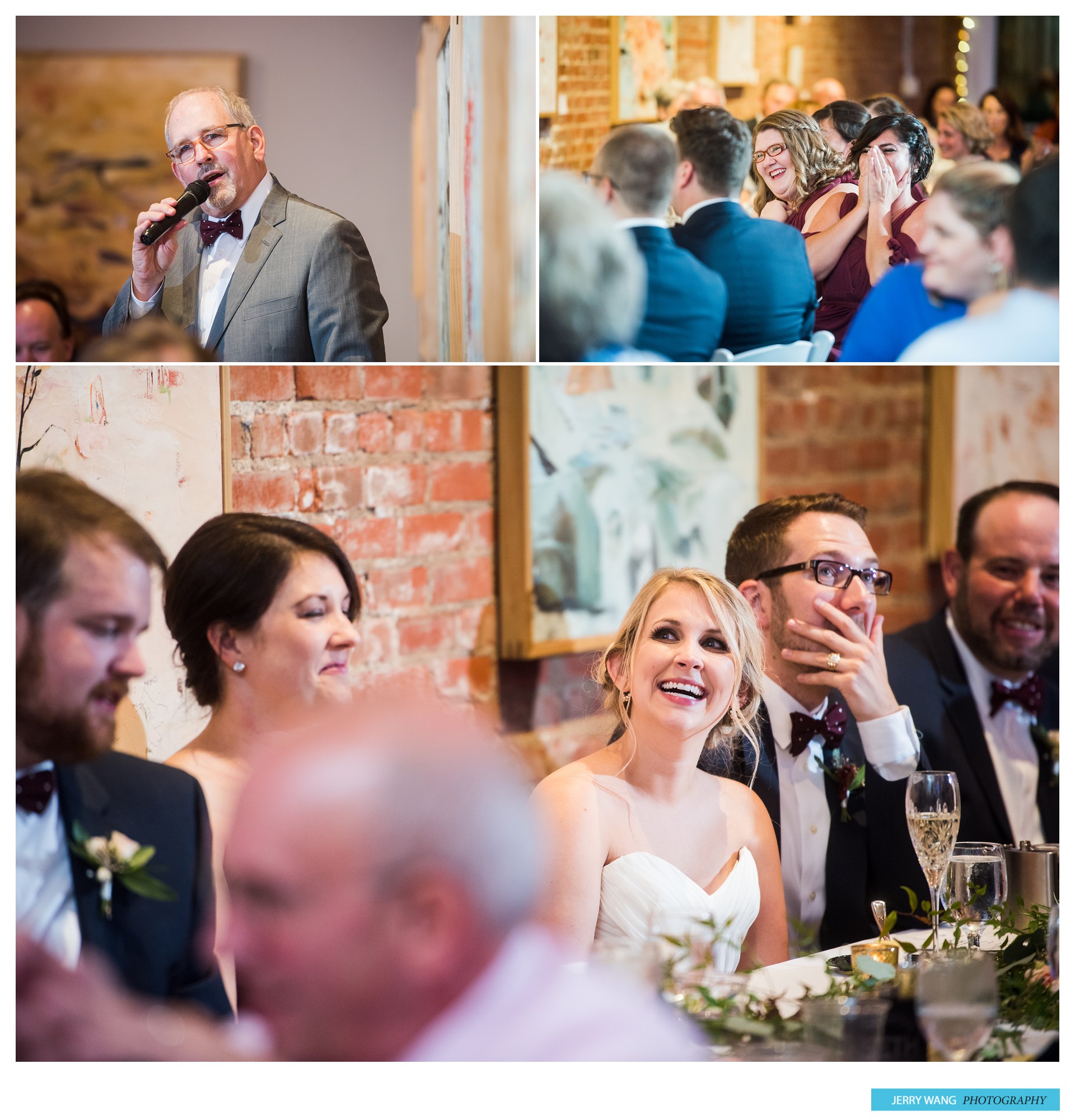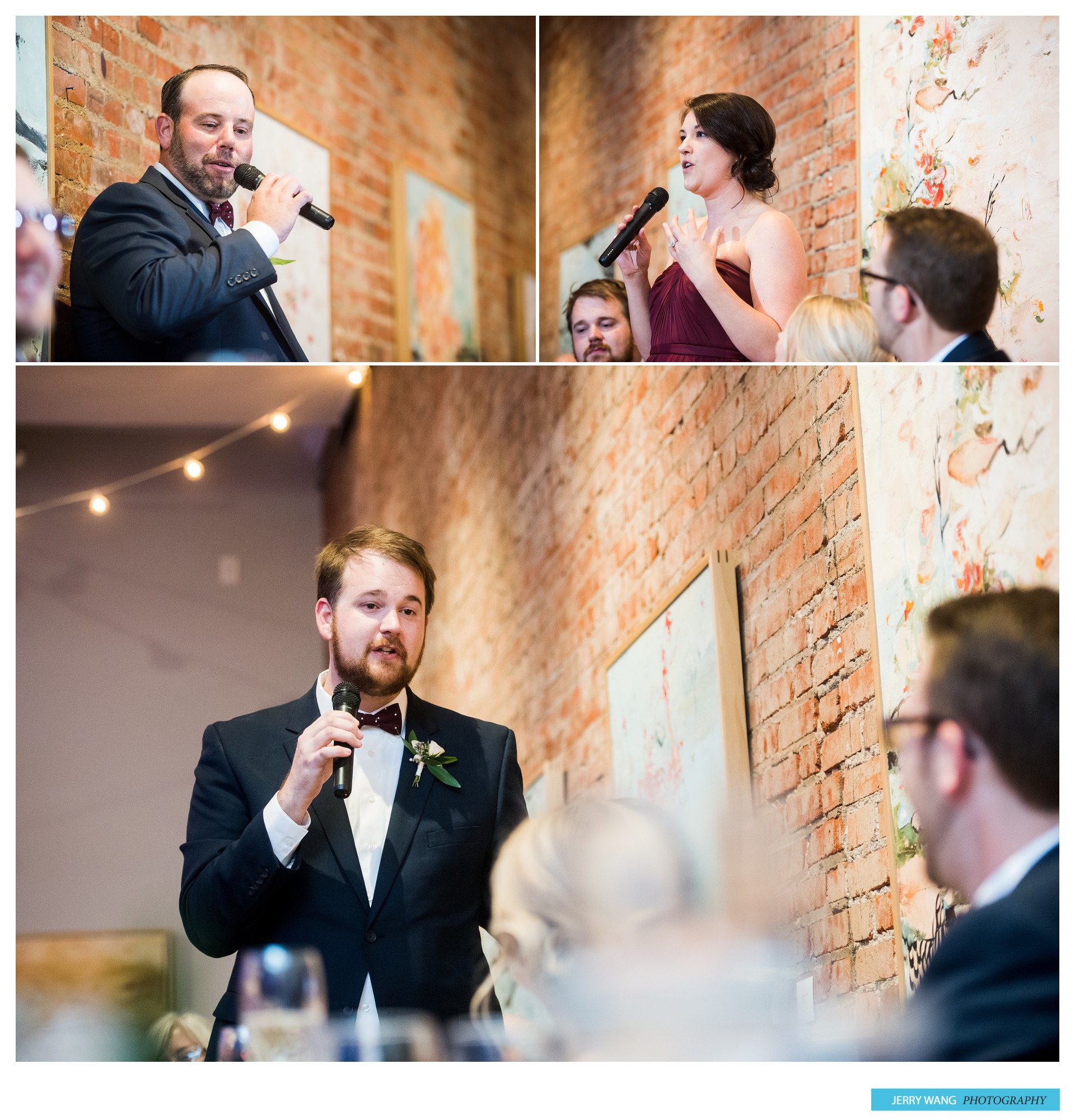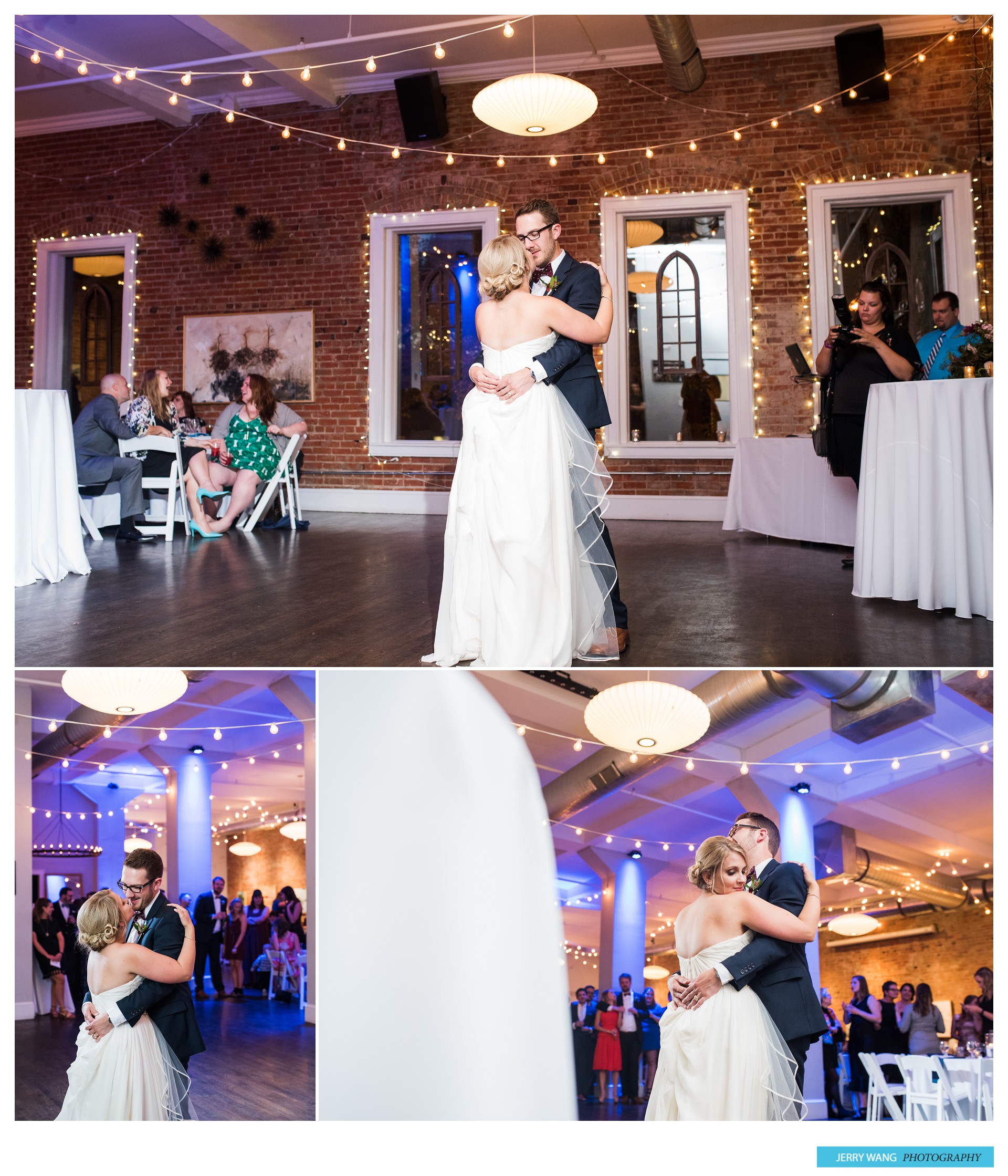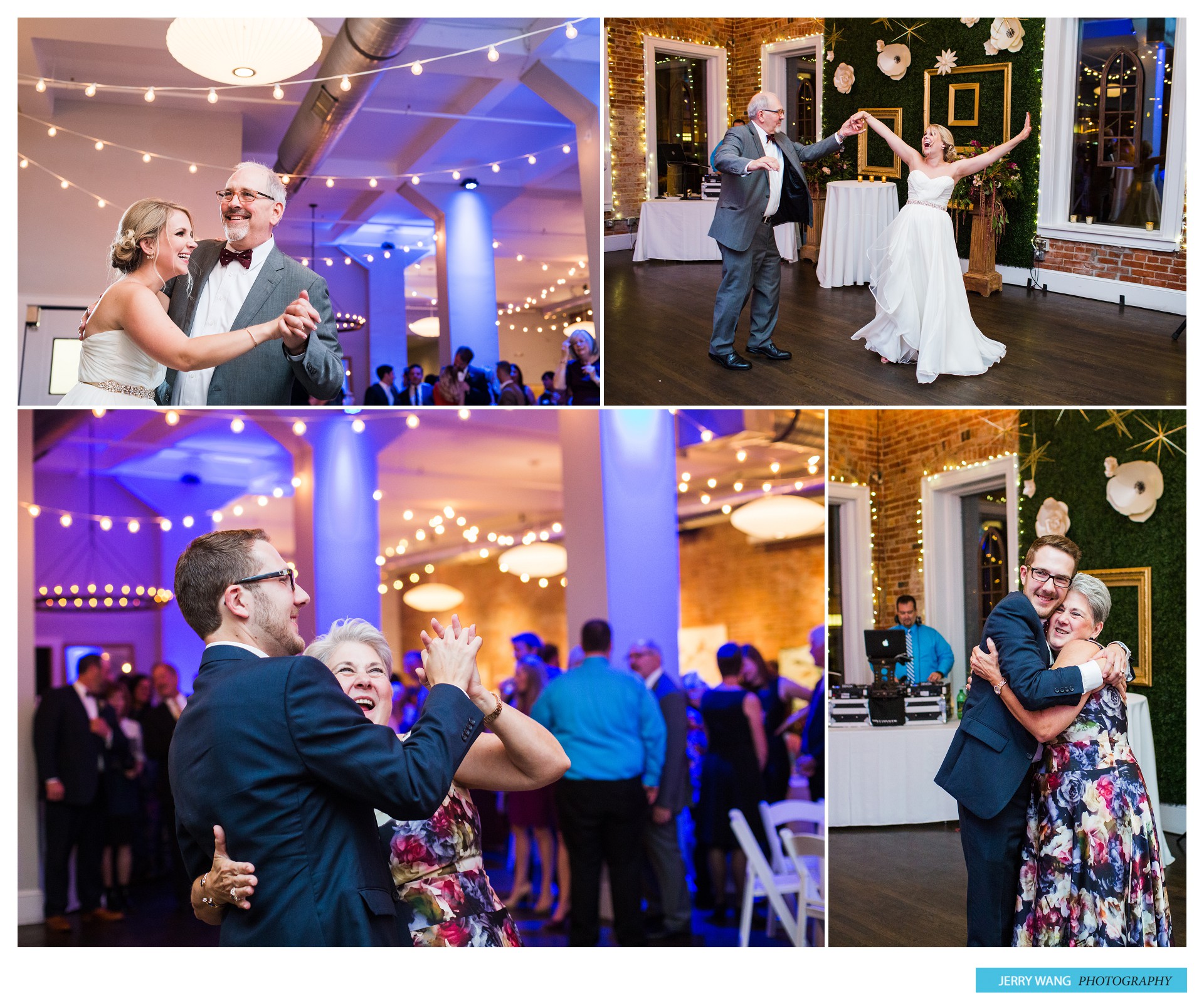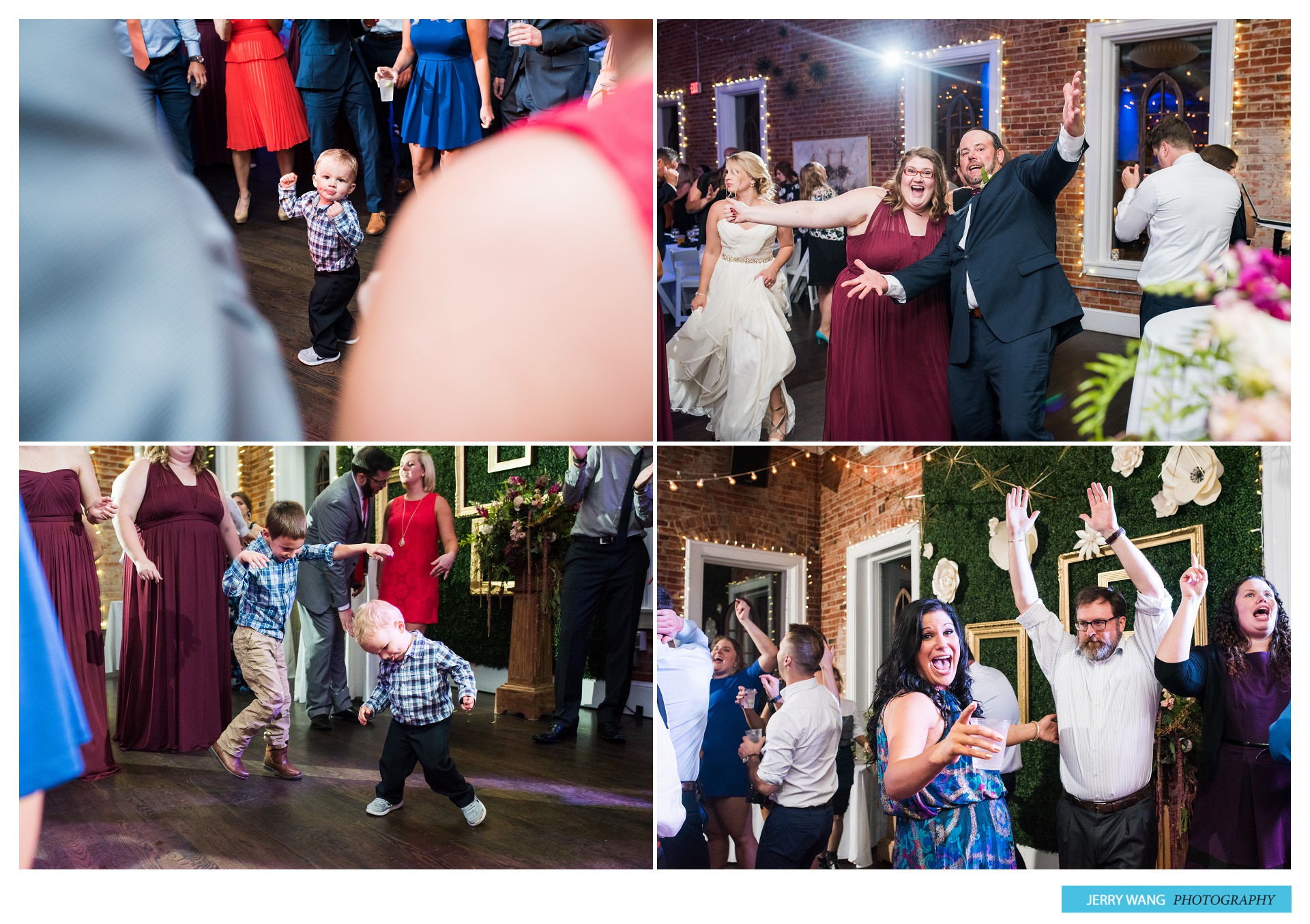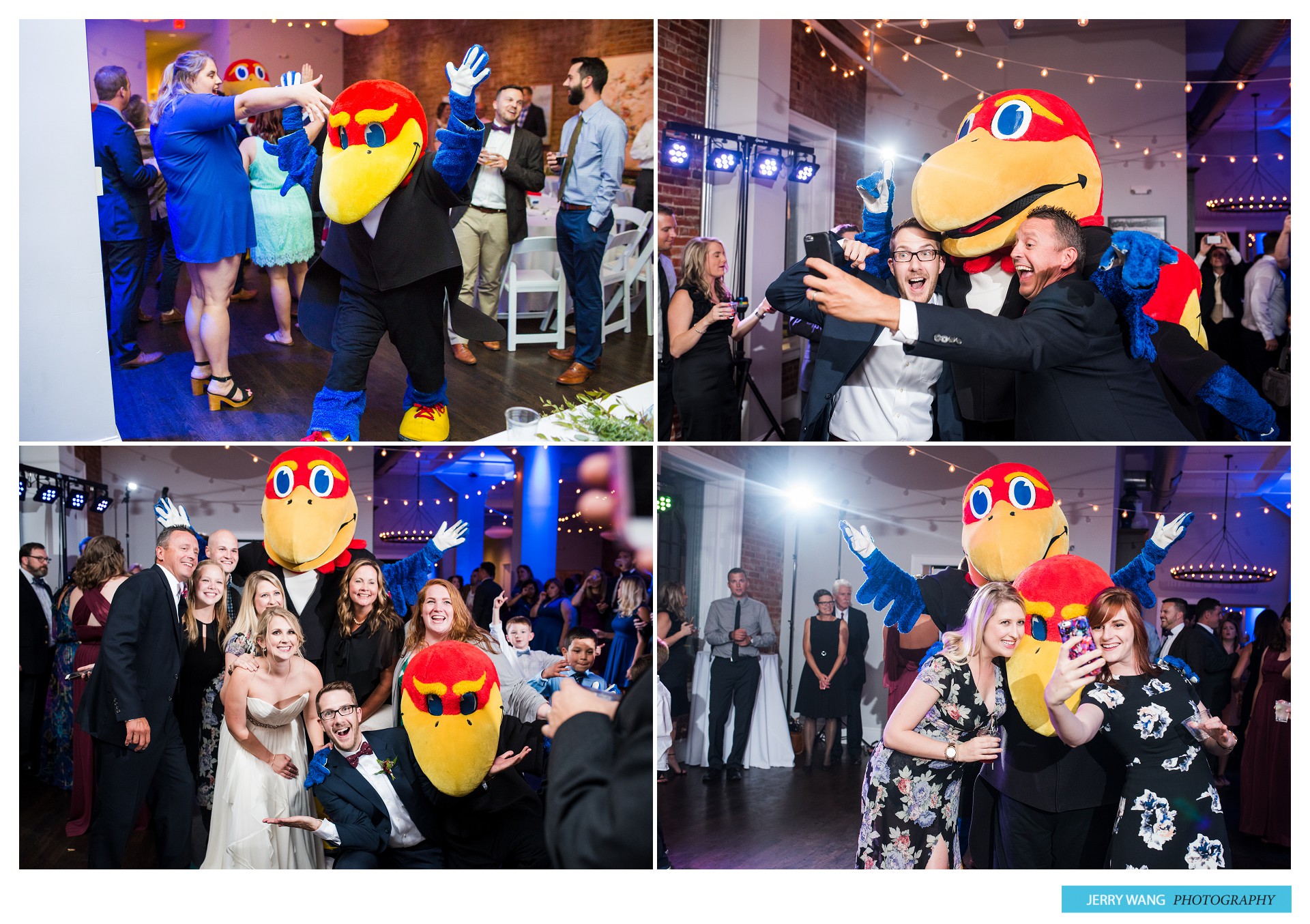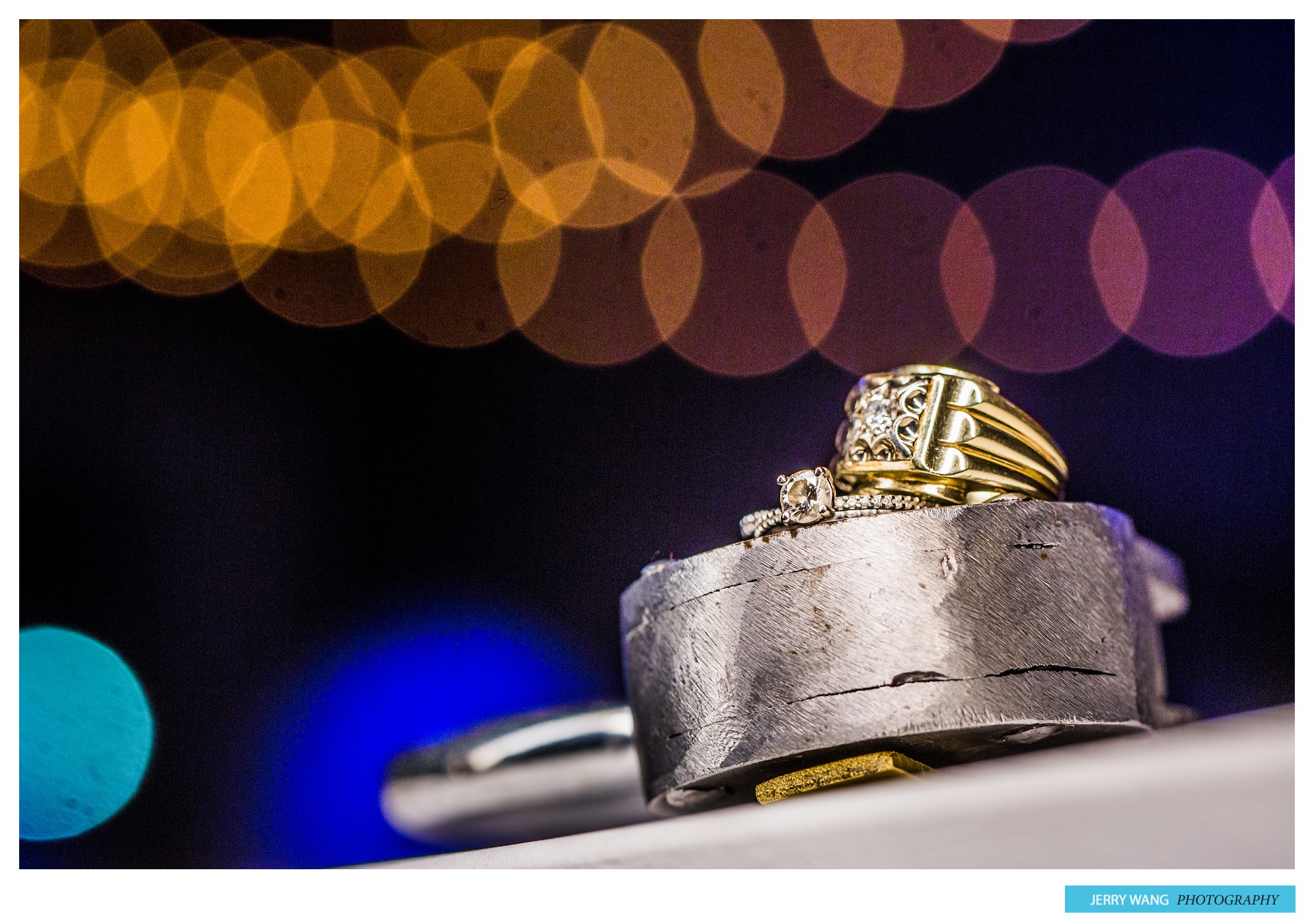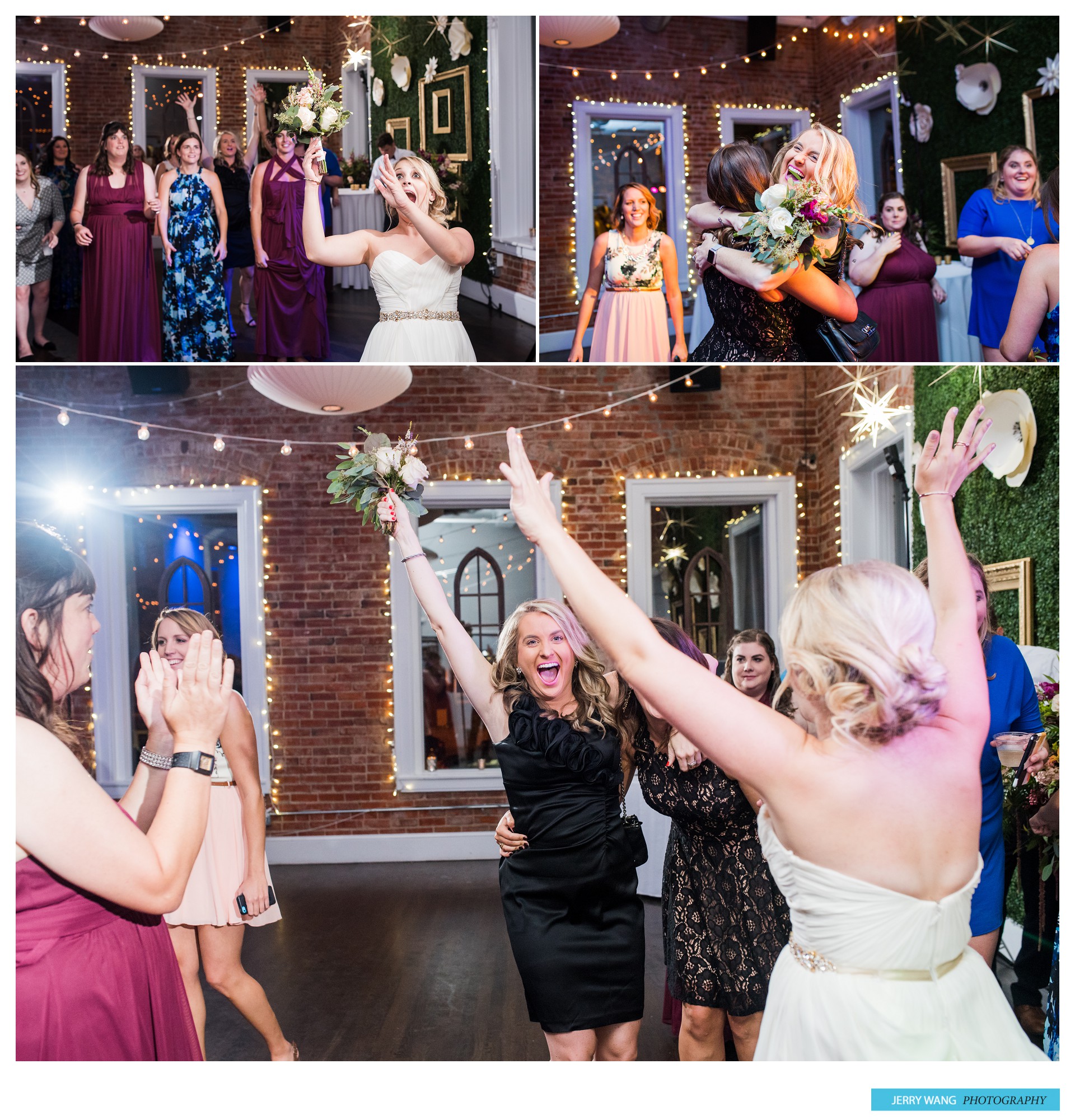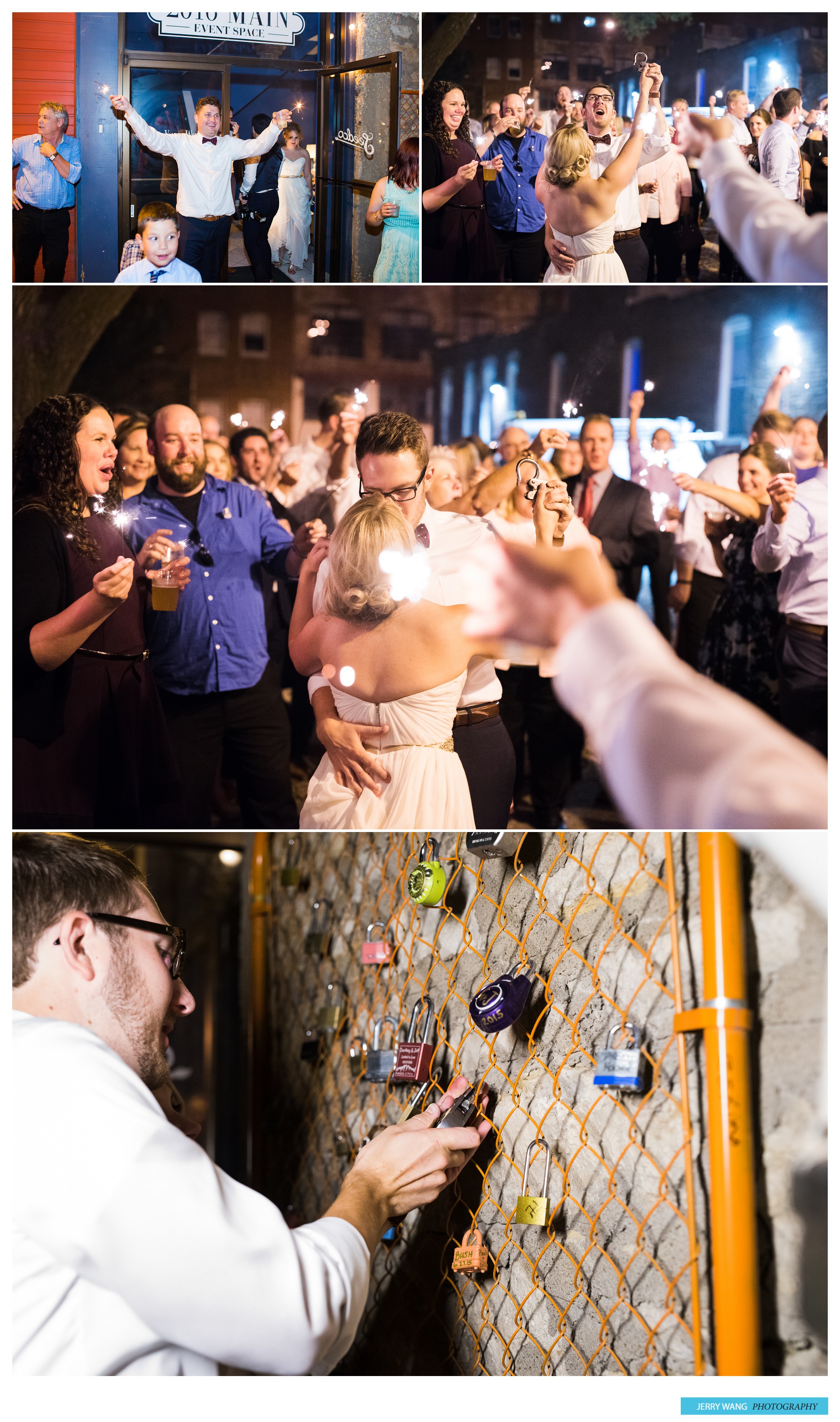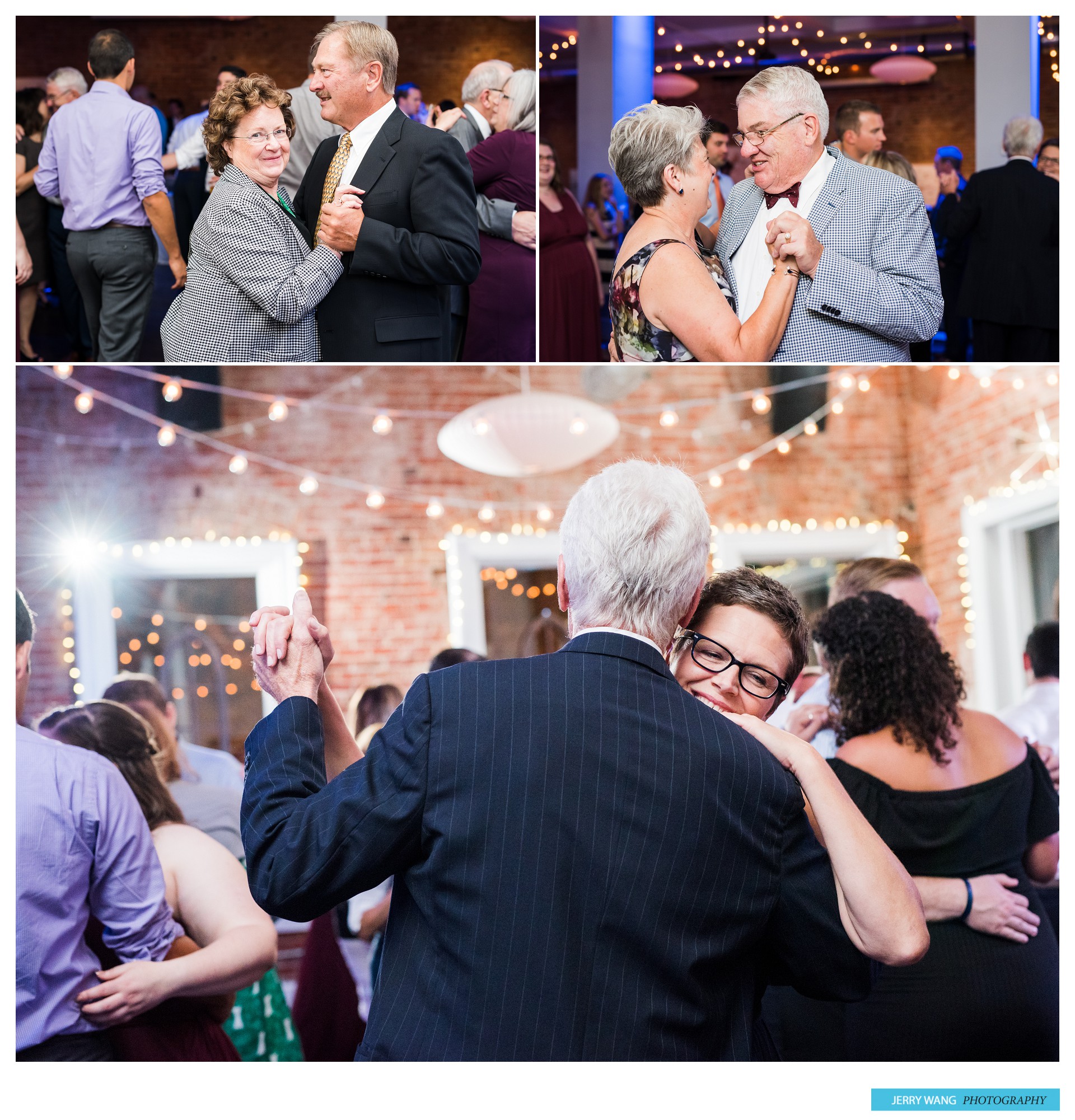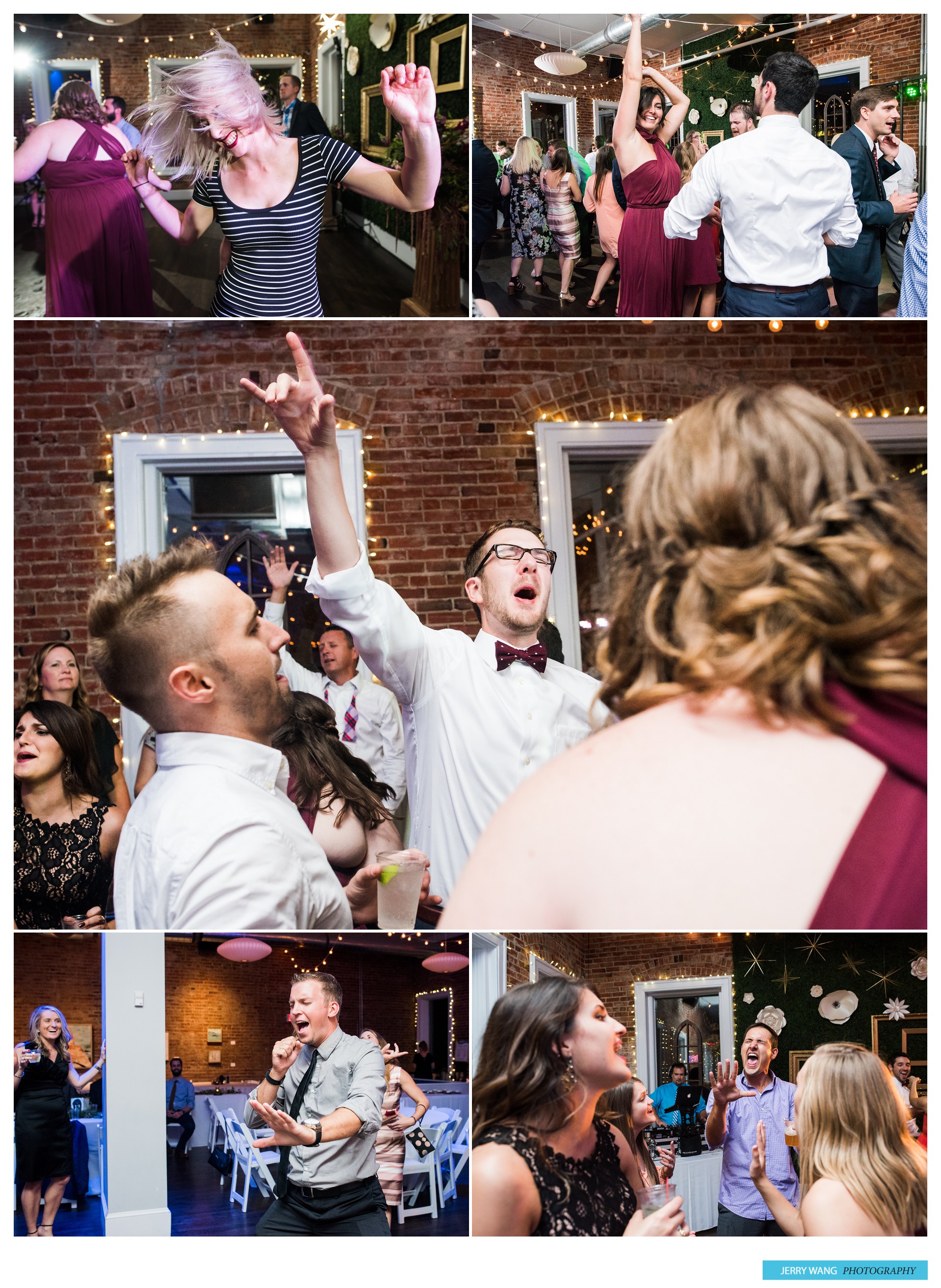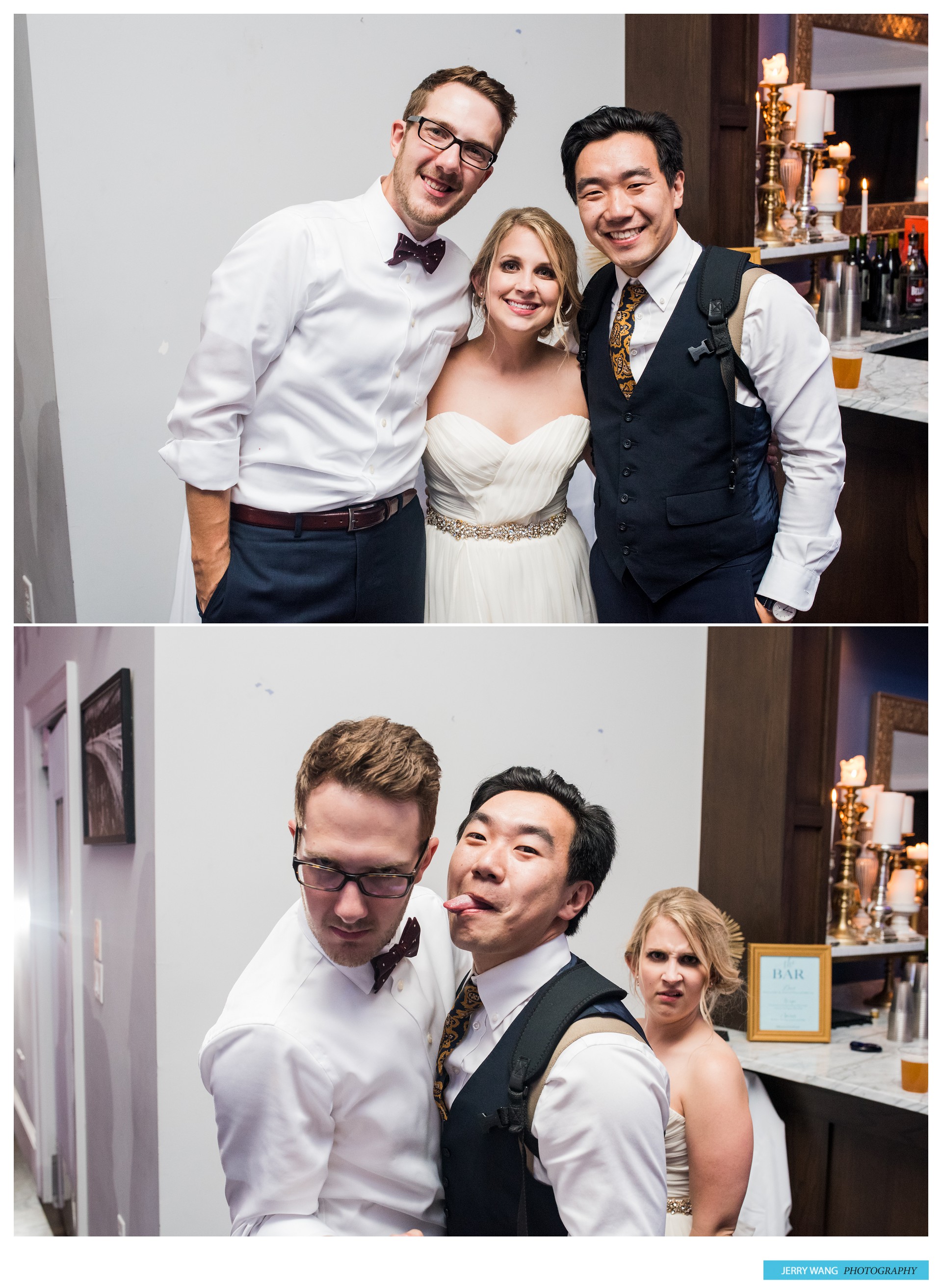 Comments
comments