Photos from Luke and Lindsey's spring wedding in Lawrence Kansas at Arterra Event Gallery by Kansas City Wedding Photographer Jerry Wang Photography
Tell us how you first met? Who what when where why? Give us the dirty details. 

Lindsey's Response: We first met in May 2015 when we were 14 (almost 15) years old at the Optimist Swimming Program Instructor get together! We taught swim lessons together every summer from that point on – and had a lot of encouraging "summer love" nods which definitely fanned the flames of our budding romance at the time! It was the best summer job ever =)
Luke's Response: That is pretty much right on the money. I would have to add though, that for the first two years we knew each other, I think we only actually said ten words to each other in person. The vast majority of our communication was via notes, friends, our bosses, etc, or else it was just through flirty gestures—I push her into the pool, she pushes me: classic romance.
When did you know he / she was the one? Was there something he / she did?

Lindsey's Response: We had tried "hanging out" and dating for so many years but it never worked, we always went our separate ways before the school year started. Then the summer after our sophomore year of college I was on vacation with my family and we were Facebook messaging each other. He told me he was never going to give up trying to get me to go out with him again until I said yes – I think from that point on I knew he was the one. It will sound cliché, but I really think we are soul mates and are meant to be together.
Luke's Response: Everything with Lindsey just felt normal: it just sort of happened. While we are very different people, that never seemed like an obstacle, and only made me more excited to continue to explore who we each are as people, and as a couple. Lindsey just mentioned her family trip that one summer, and I think that that really was a definitive moment for us. That was the moment I decided that in spite of any barrier or hardship, this was something I was willing to work for.
What is the most memorable date you've ever had?

Lindsey's Response: I was visiting him in Atlanta because he had already moved for medical school while I was working in Kansas City. I had gotten really sick and missed the trip I was supposed to take several weeks before – including missing his school's annual formal dance "Cadaver Ball". We were both really bummed but I still got a chance to wear my pretty dress because he took me to the coolest and fanciest restaurant I've ever been to. I'm pretty sure we were the only non public figures there but all of his attention was on us. The food and drinks were amazing and we got to spend the whole weekend together again.
Luke's Response: For me, it was the "first one". We had sort of dated before, in the past summers we had worked together, but the start to our "real" relationship remains the most memorable. This was early on in college, in the back of a minivan (don't worry this isn't going anywhere weird) drinking Smirnoff ices that our older friend had bought for us. We had come to the movies with a group of friends, and while we had come as a group, we found all of the friends making excuses to leave the van, until it was just the two of us. I'm not sure what was said, but it ended with a kiss, and a few years later, we are getting married. The movie itself (the live action version of "the last airbender") was probably the worst thing to ever happen to film, but I thought that altogether it had been one of the best trips to the movies I can remember.
Tell us about the proposal (did you see it coming, how long was it in the planning? How did you feel? Nervous, excited, freaking out?)

Lindsey's Response: Am I supposed to write a response to this one? Ha – well I had been hinting pretty hard core for about the entire six months I had moved down to Atlanta. I was definitely hoping it would happen soon but didn't know when or if it was a possibility any time in the near future. I was traveling back to Kansas City mid-January 2015 for work and he randomly said "I'll be there that week to do tax stuff with my Dad." I immediately thought that seemed odd because it was the middle of January and you don't usually get your tax information until at least the end of January, but I went with it. He insisted on picking me up for dinner at his parents (even though I had a rental car) and we drove the back way through his old neighborhood where we used to take walks when we first met. There is a back story to this – I had just turned 16 and I got brand new Victoria's Secret Pink flip flops for my birthday, Luke and I were out on a walk around the neighborhood and stopped by the elementary school because foxes would come out of the woods. I didn't want to throw my shoe because I was afraid the fox would steal it and run away with it but I had a giant crush on him and he convinced me it would be okay. What happened? He threw my brand new (ONE of them) flip flop at the woods; a fox ran out, grabbed the shoe and darted back in never to be seen again. Speed up back to January 15th, 2015 – Luke pulls up to the school and says I think I see some foxes let's get out and go look! I didn't want to get out because it was cold (because it was mid-January in Kansas). It was clear he wasn't getting back in so I got out and we walked over to the edge of the woods, he started shuffling around and then said either "I think I found it" or "Lindsey" because I was looking the other way and when I turned around he was on one knee with an exact version of my Pink flip flop that was lost with a giant fake ring tied to it. Then he pulled out the ring and asked me to marry him! I was beyond excited and he couldn't have asked me in a more sweet, and special way!
Luke's Response: Well, I would add more, but that about sums it up! Really the foxes did all the work about 5 years earlier.
Tell us the one thing you love most about each other.

Lindsey's Response: The one thing I love most about Luke is his patient and loving nature. Patience is definitely something I lack in but he makes up for it more than double with his cool as a cucumber attitude and extreme abundance of patience. I feel heard and understood in our relationship and know that no matter what we are a team. He also has such a sweet and romantic side that I also always feel loved, cherished, and valued. He's the total package ladies, but sorry because he's officially taken!
Luke's Response: Well it wouldn't be fair to Lindsey to just list "one thing", but at the moment this is what really stands out. Words cannot describe how patient and supportive she is. For those who don't know, I am a medical student, and for those who don't know what that entails, there really isn't a good way to sum it up. In a nutshell, it means I have to be working around 80 hours a week… and then when I'm home, I'm working on something for school, or research, or studying. Then, there are meeting just about every night of the week, and other random obligations to attend to. On top of that, when I AM home, if there is a test coming up (there always is), or if there is something at the hospital that is weighing on my mind, I know I can be a bit cranky at times. And she knows that once I'm done with school, we have no say in where we will have to move for residency, and that we are looking at another 7 years of this sort of life, albeit with more hours spent in the hospital. Through ALL of this, Lindsey has been incredibly supportive. She continually encourages me to work hard to pursue my goals, she's quick with a hug or a backrub when the stress has got me down, and she is always willing to help whenever she can. Now, out of context of my busy schedule, she has ALWAYS been 100% supportive of whatever it is I'm into in a given week. She loves me for me, and has never asked me to change. I can be completely myself around her, and I love her to death for it.
If you feel comfortable, share with us something silly or quirky the other person does

Lindsey's Response: I can always tell when he is procrastinating something for school or research because I will find him working feverishly on things I have been asking him to do for a while.
Luke's Response: Maybe she doesn't know it, but Lindsey likes to talk to herself. Not like a crazy person (…maybe???), but sometimes she likes to either quietly pump herself up, or narrate whatever it is that's on her mind. Take the other day before lunch for example: Lindsey has put herself on a strict diet prior to our wedding/honeymoon (which I still insist is not necessary), and the other day we found ourselves in the car needing lunch, but pressed for time. Really, we only had time for something very fast, and that typically does not equate to "healthy". I suggested that she take a "cheat day" from her diet, and just to coax her into agreeing, I suggested we go to one of her favorite local drivethroughs. "Ohhhh……" she began aloud, and then trailed off. Then, for the next five minutes, she quietly debated with herself the pros and cons of this decision, of which I will share the highlights. "I mean… it's good, but is it that good? …Yes. Yeah…Yes, it is…well, no. Yes… I mean, we could get salads…But, like, go big or go home, right?….." J Love you, Lindsey.
Describe the theme or décor for your wedding.

Simple yet Traditional/Romantic with shades of aqua and peach!
Vendor List. 
Photography | Jerry Wang Photography
Florist | bouquets and boutonnieres by Lindsey's cousin and centerpieces by Arterra Event Gallery
Ceremony Venue | Arterra Event Gallery
Reception Venue | Arterra Event Gallery
Wedding Planner | Mike Gehrs
DJ / Entertainment | Mike Myers
Catering | Arterra Event Gallery
Cake | HyVee
Dress Designer | Maggie Sottero
Dress Salon | Mia's Bridal & Tailoring
Bridesmaid Dresses | Donna Morgan
Groom and Groomsmen Attire | Mia's Bridal & Tailoring
Other Details / Vendors  | Wedding Arch by Ultrapom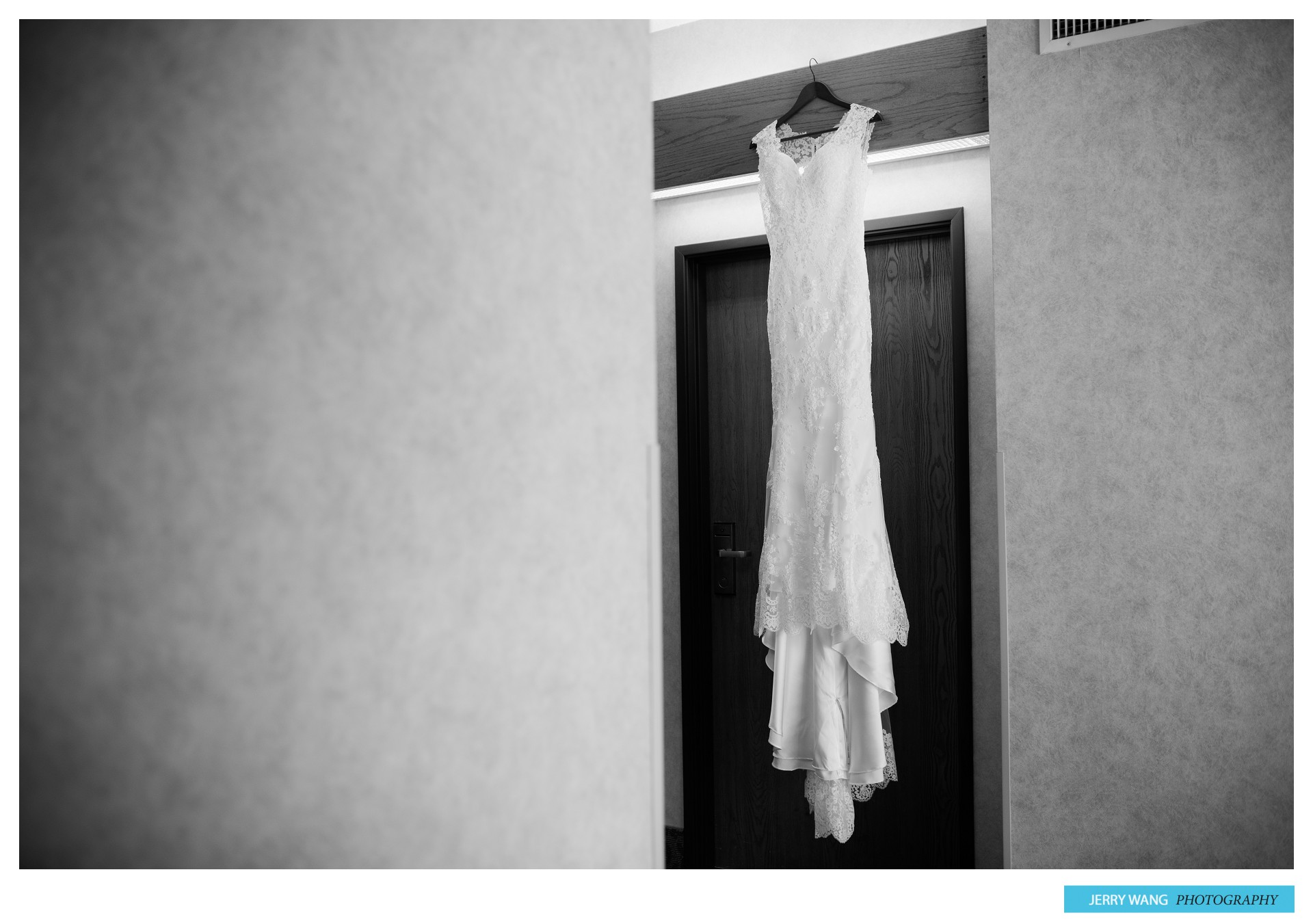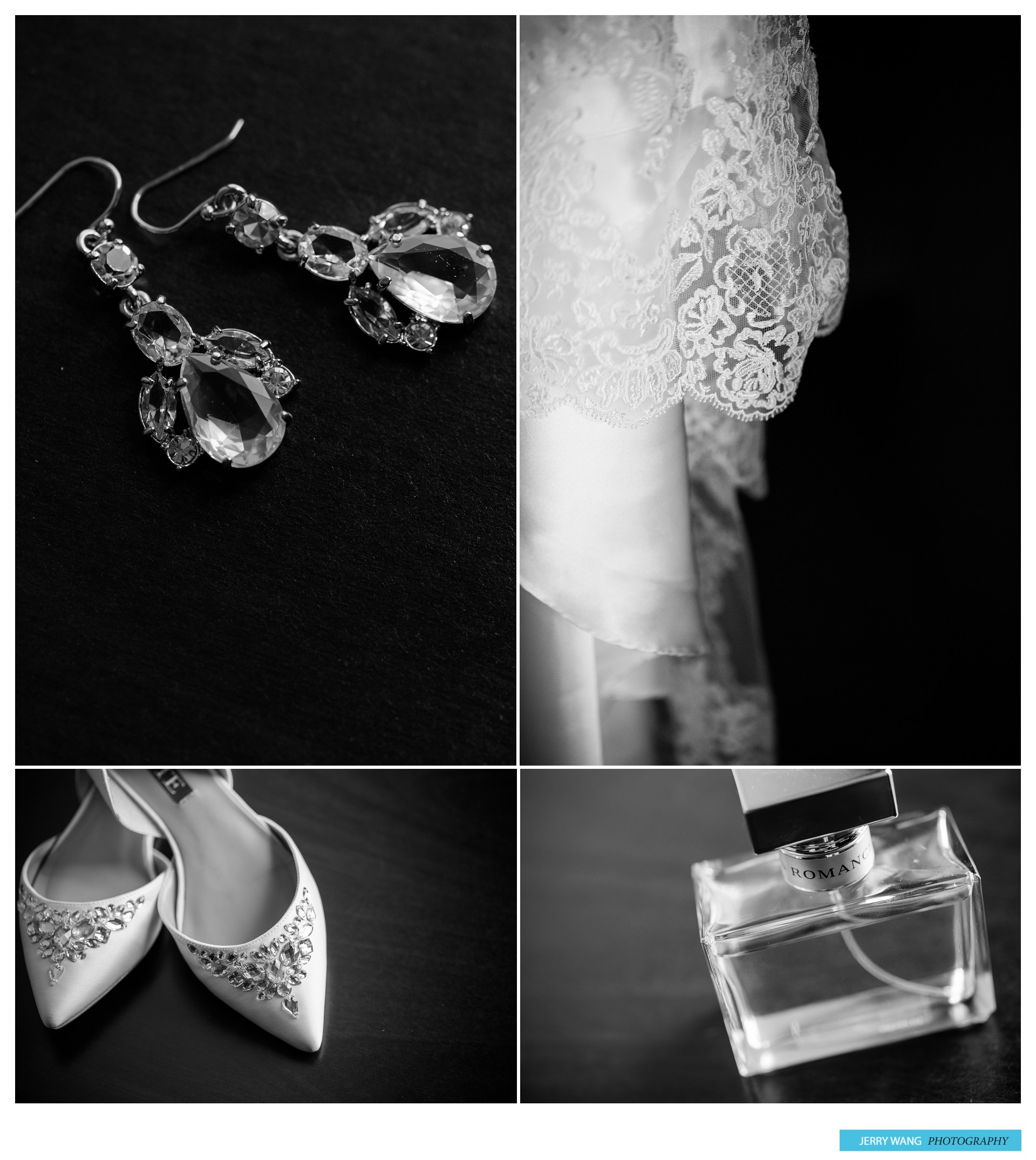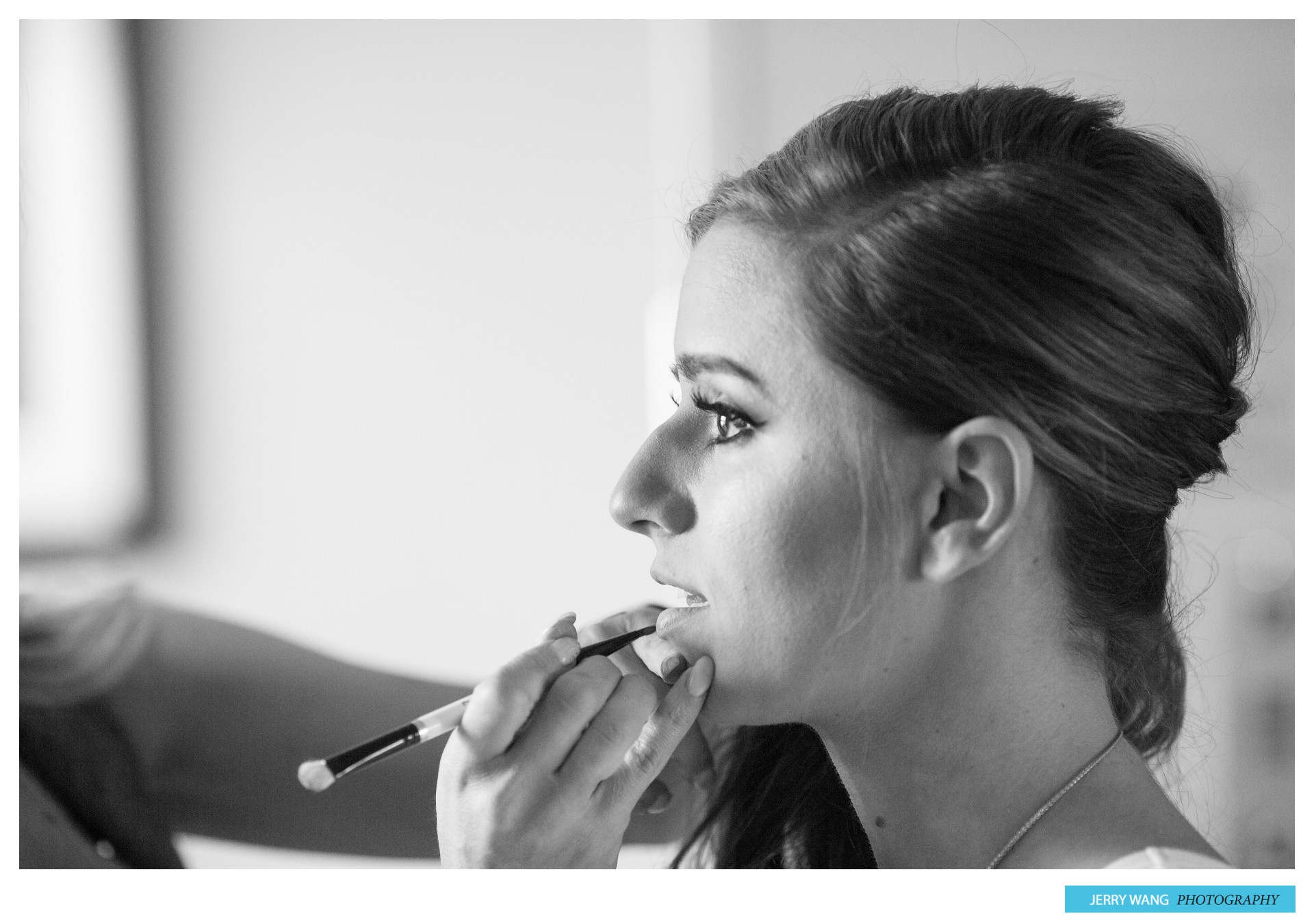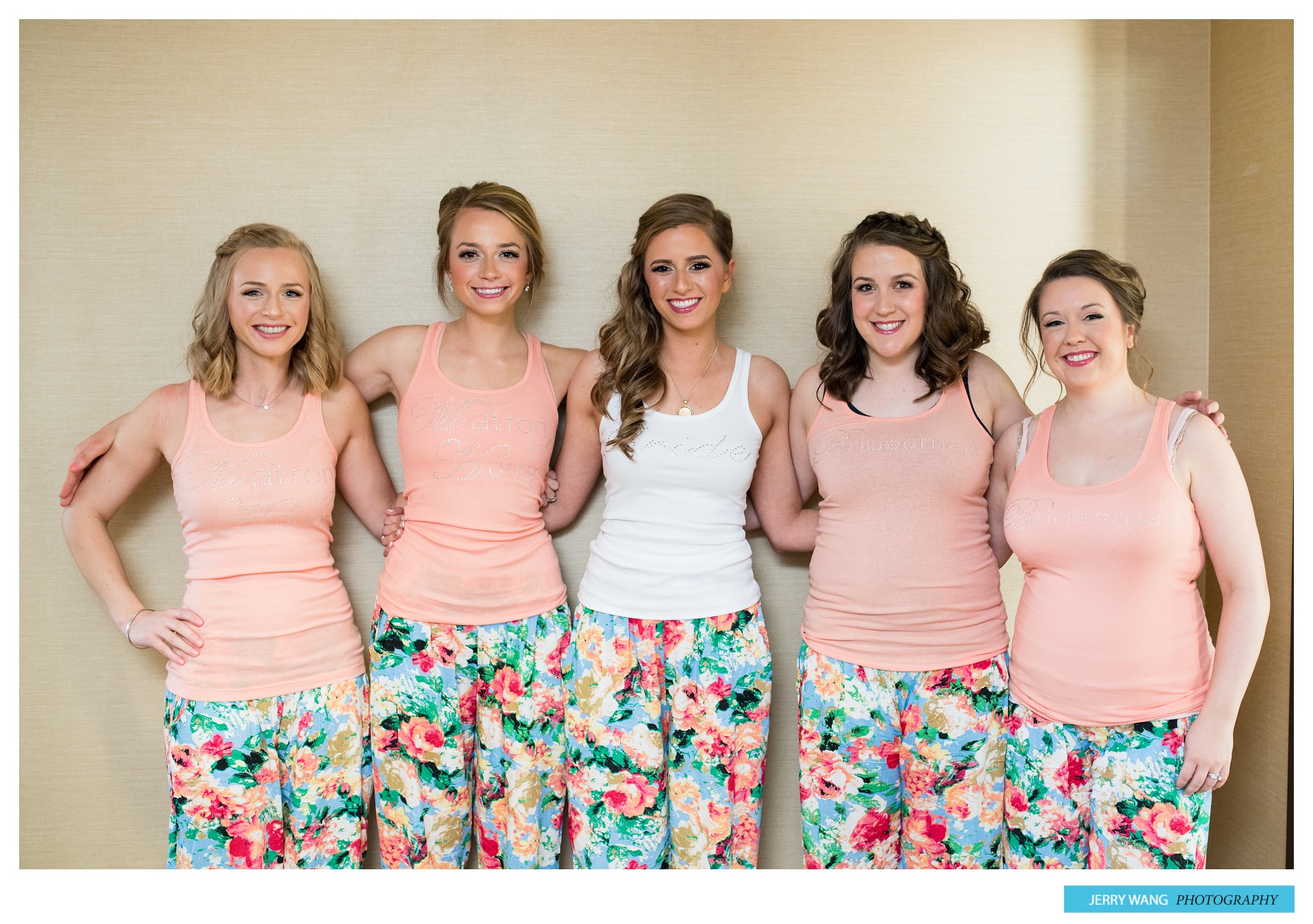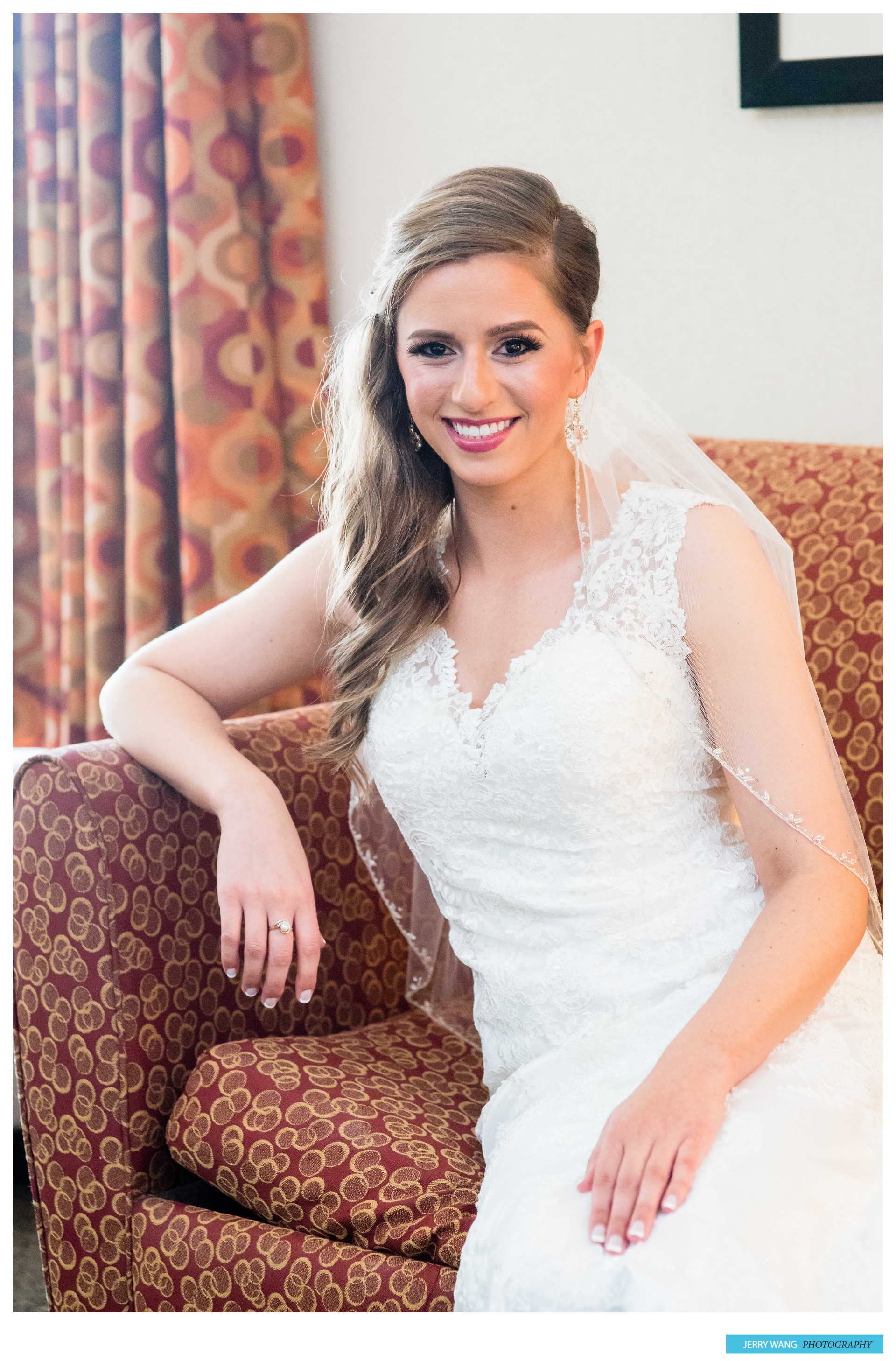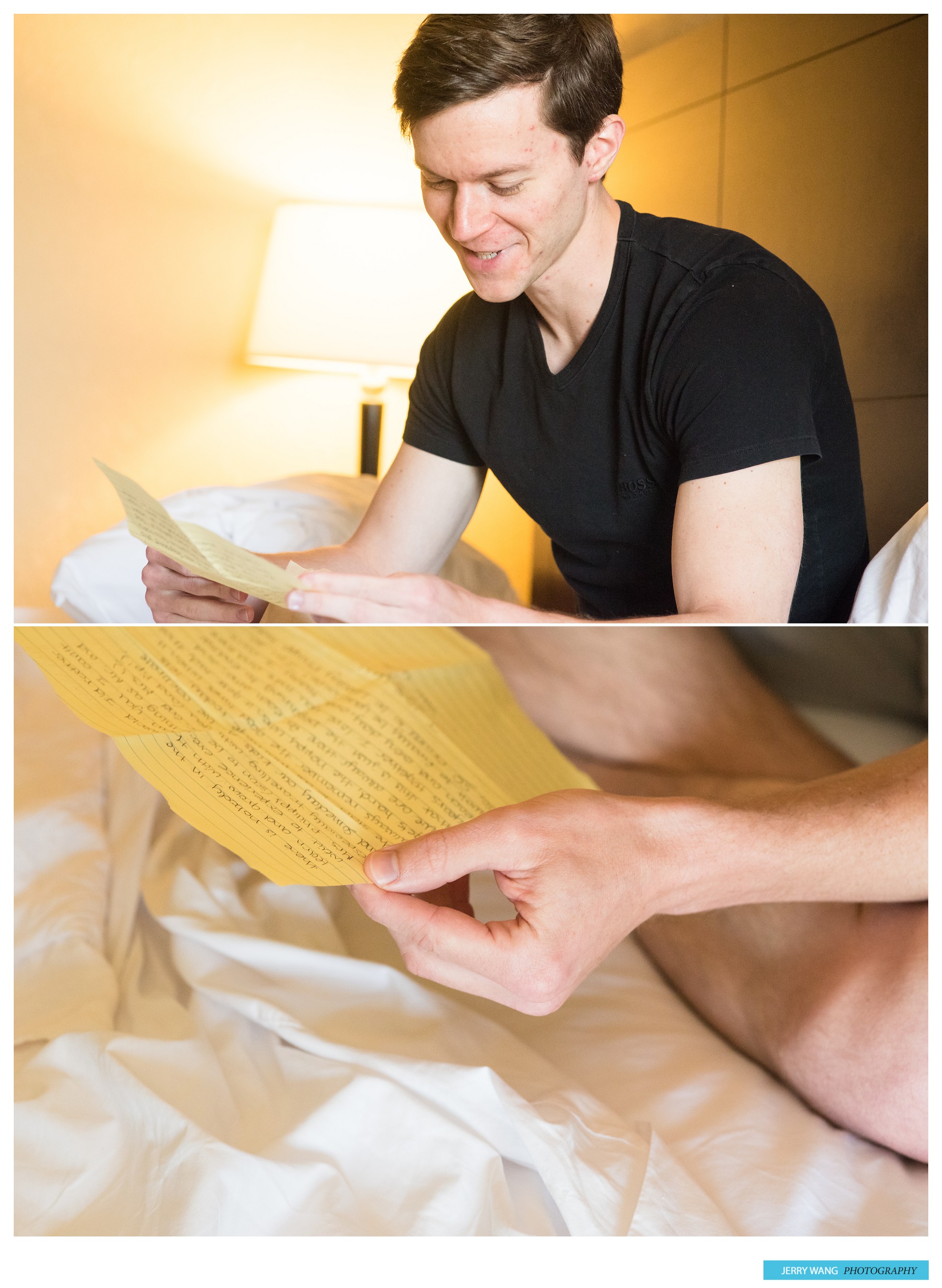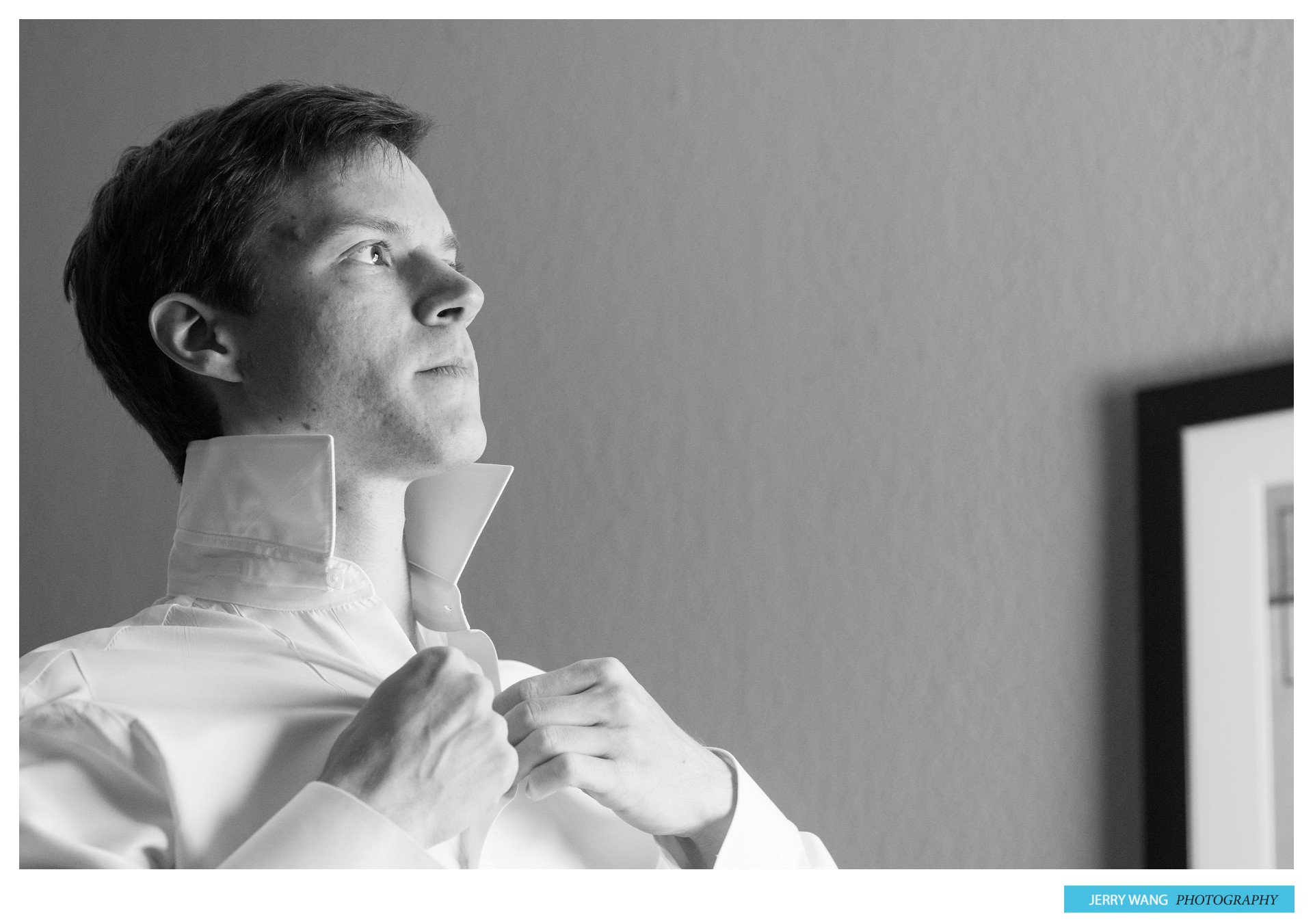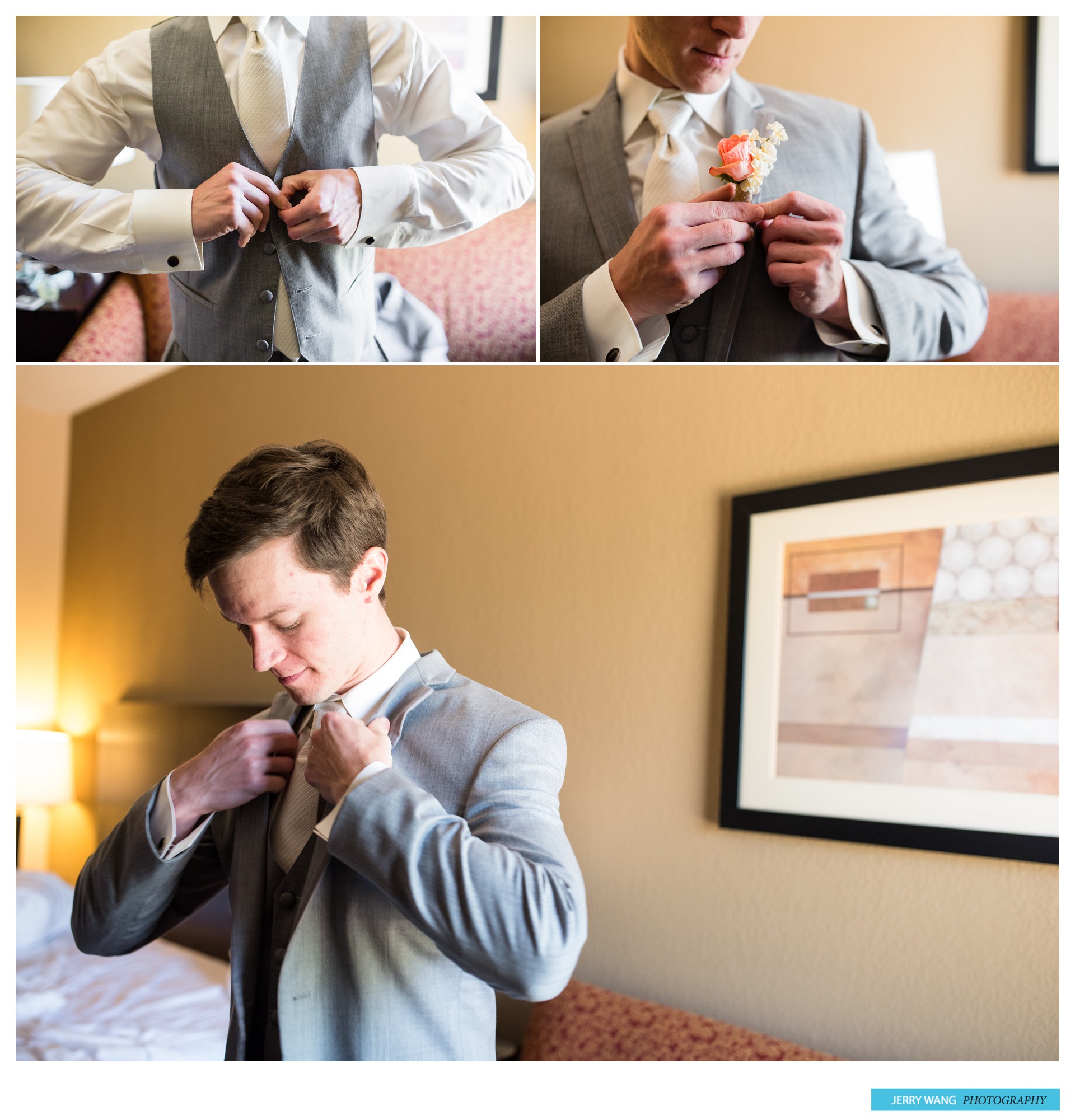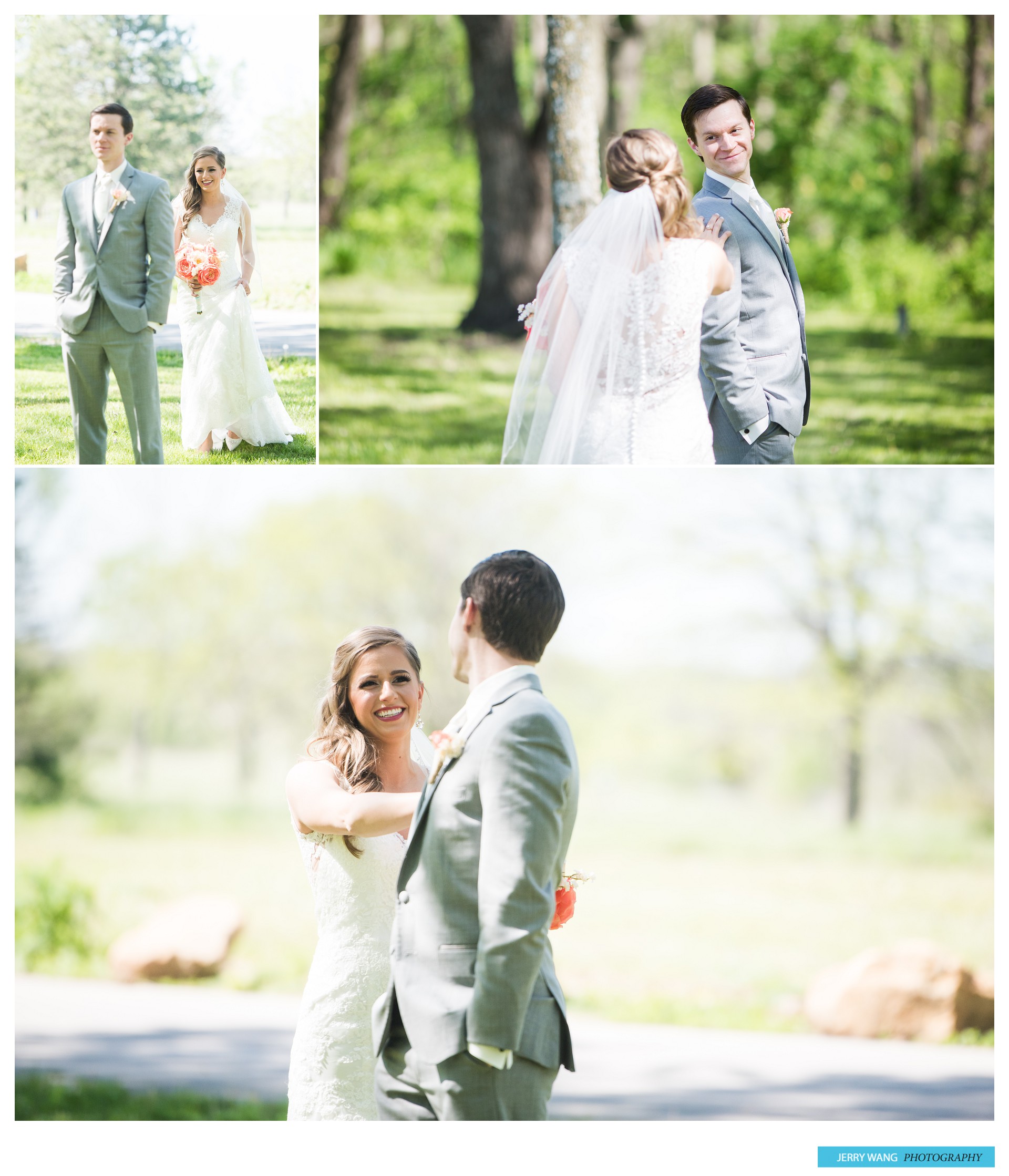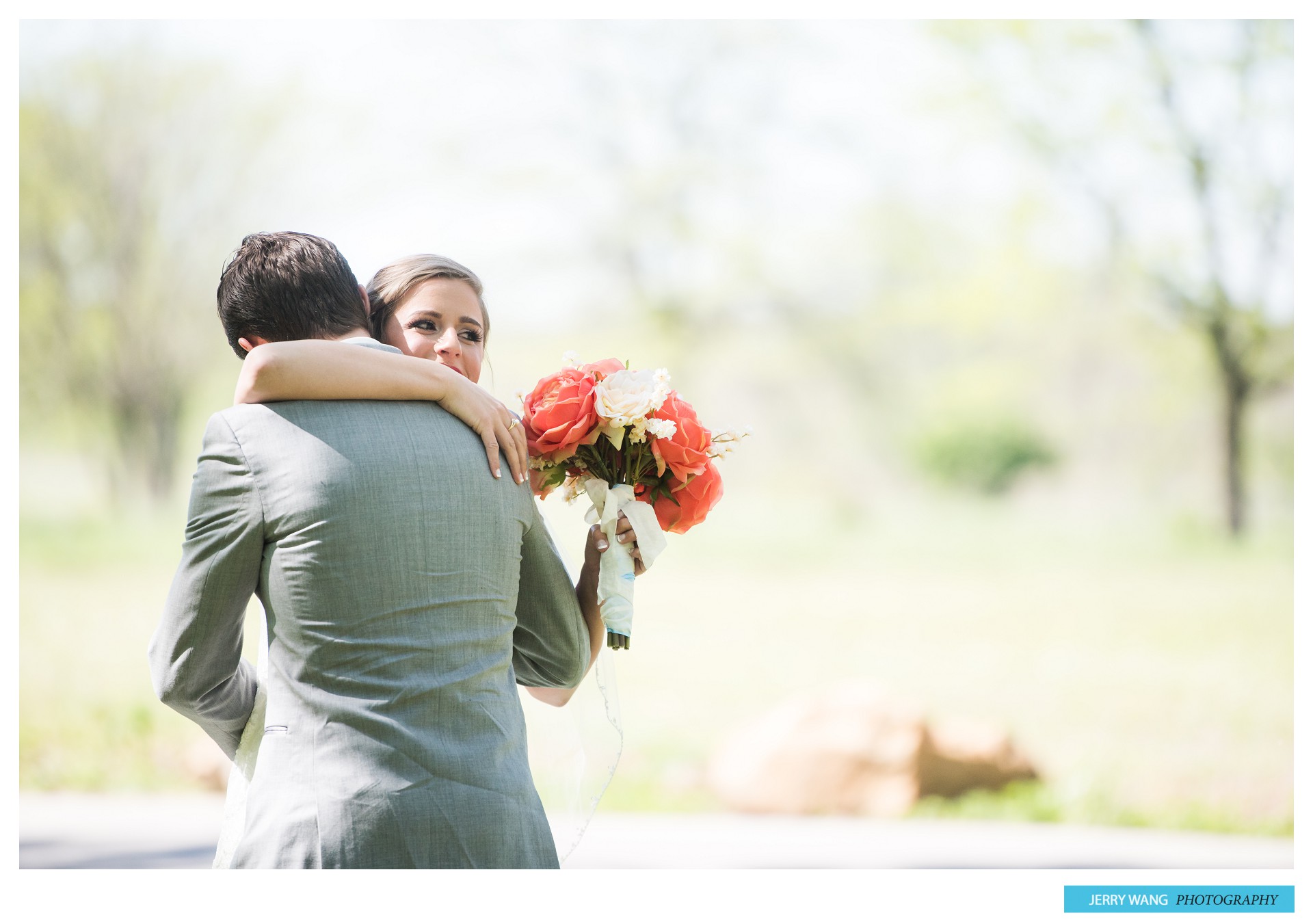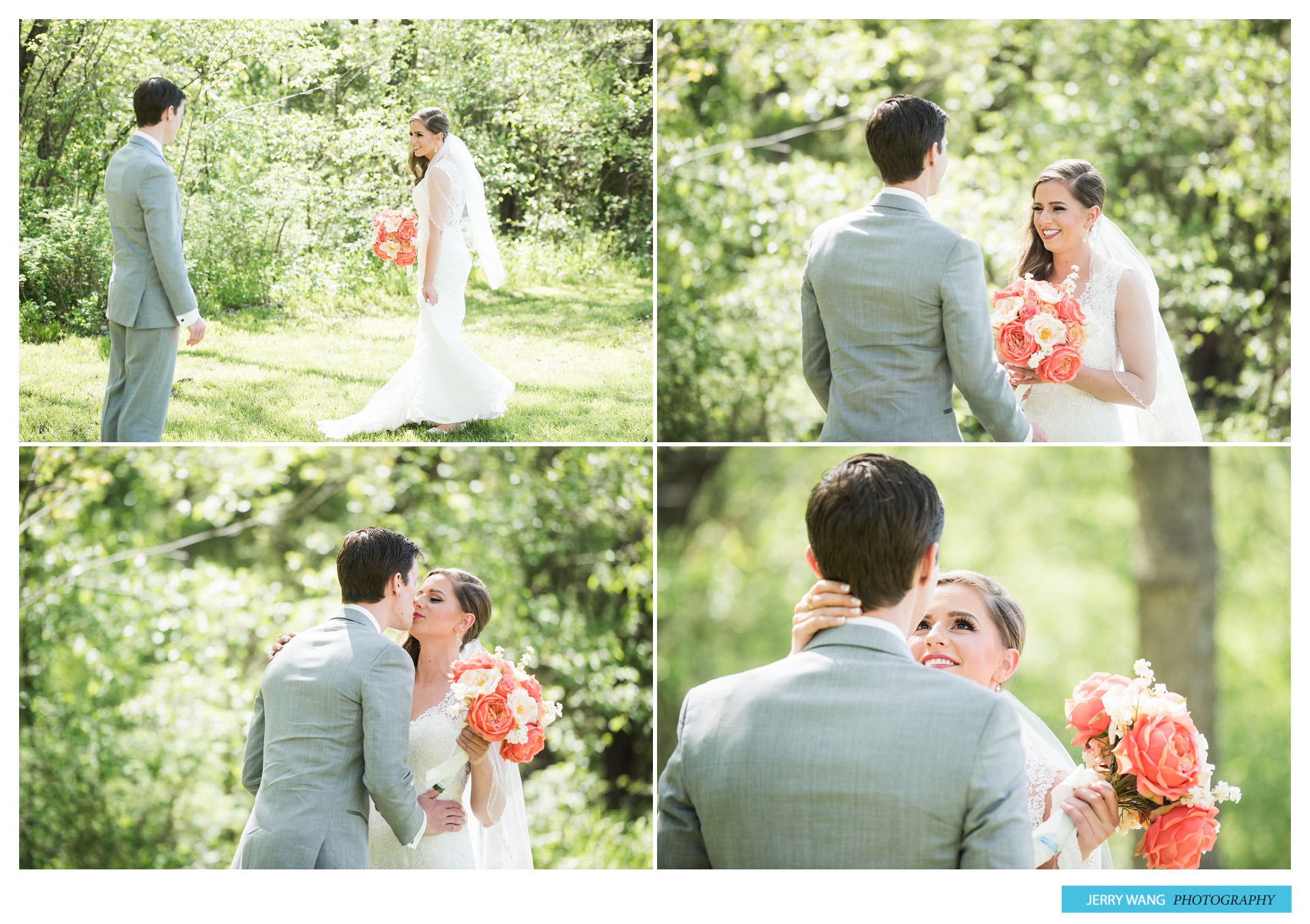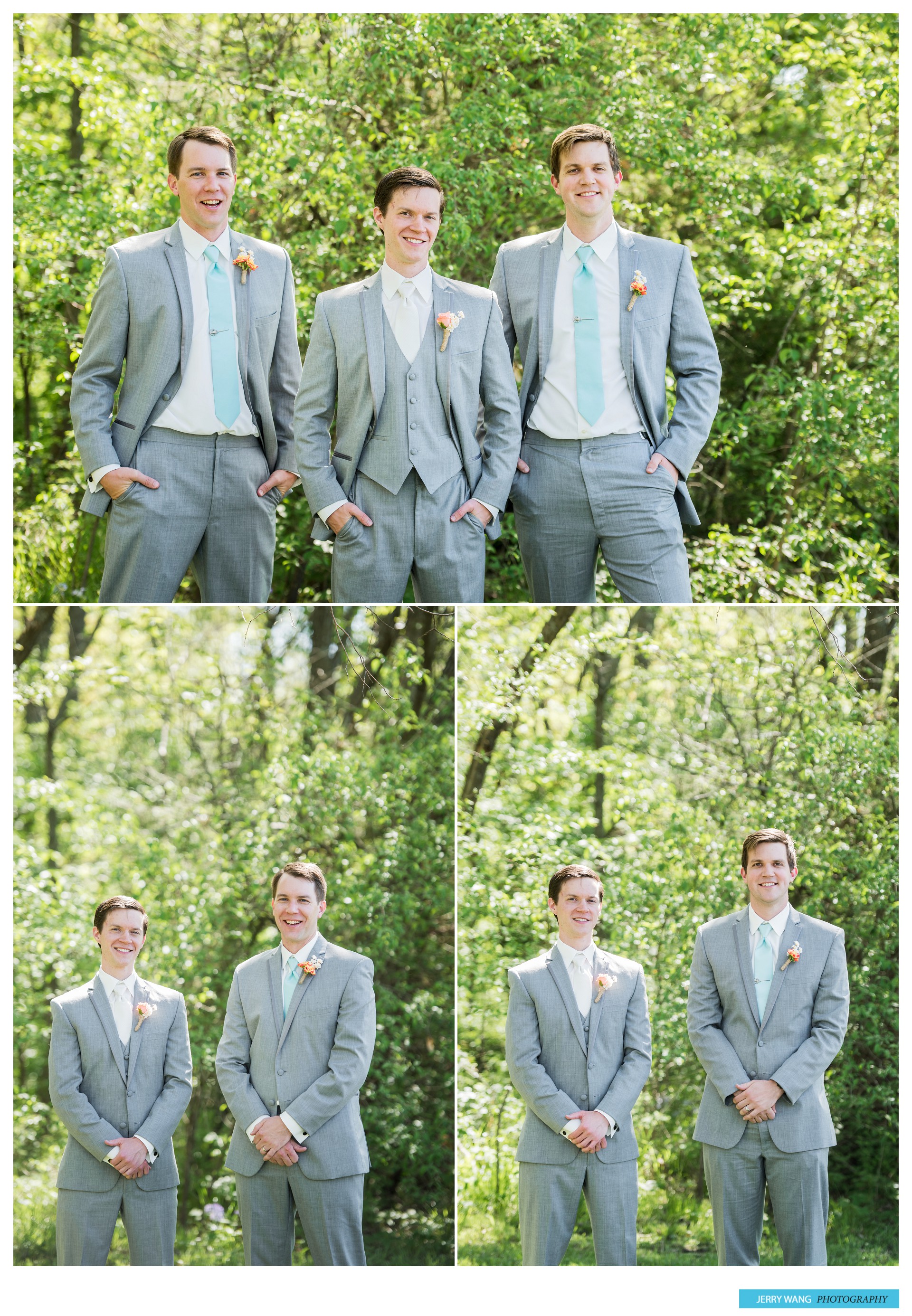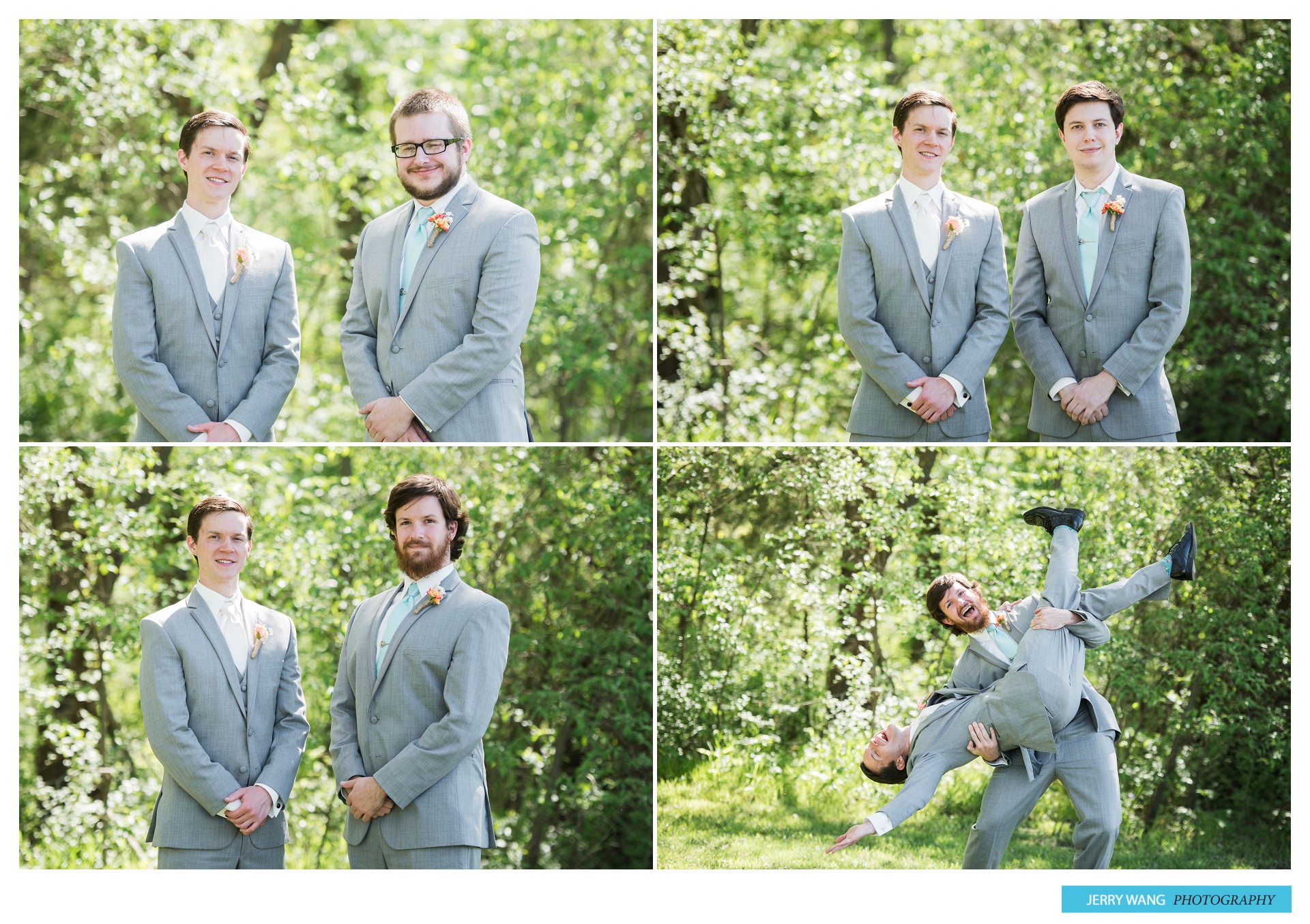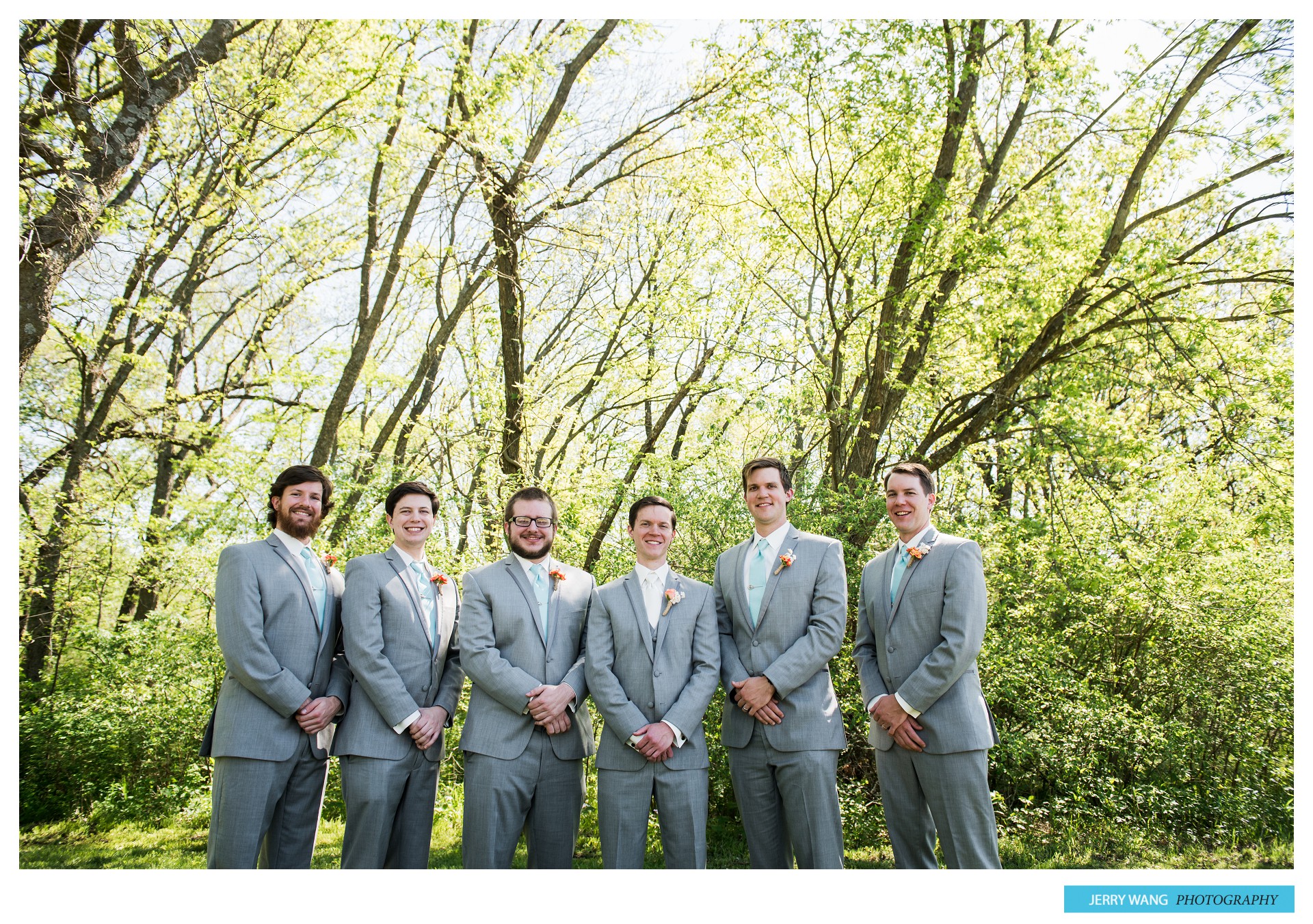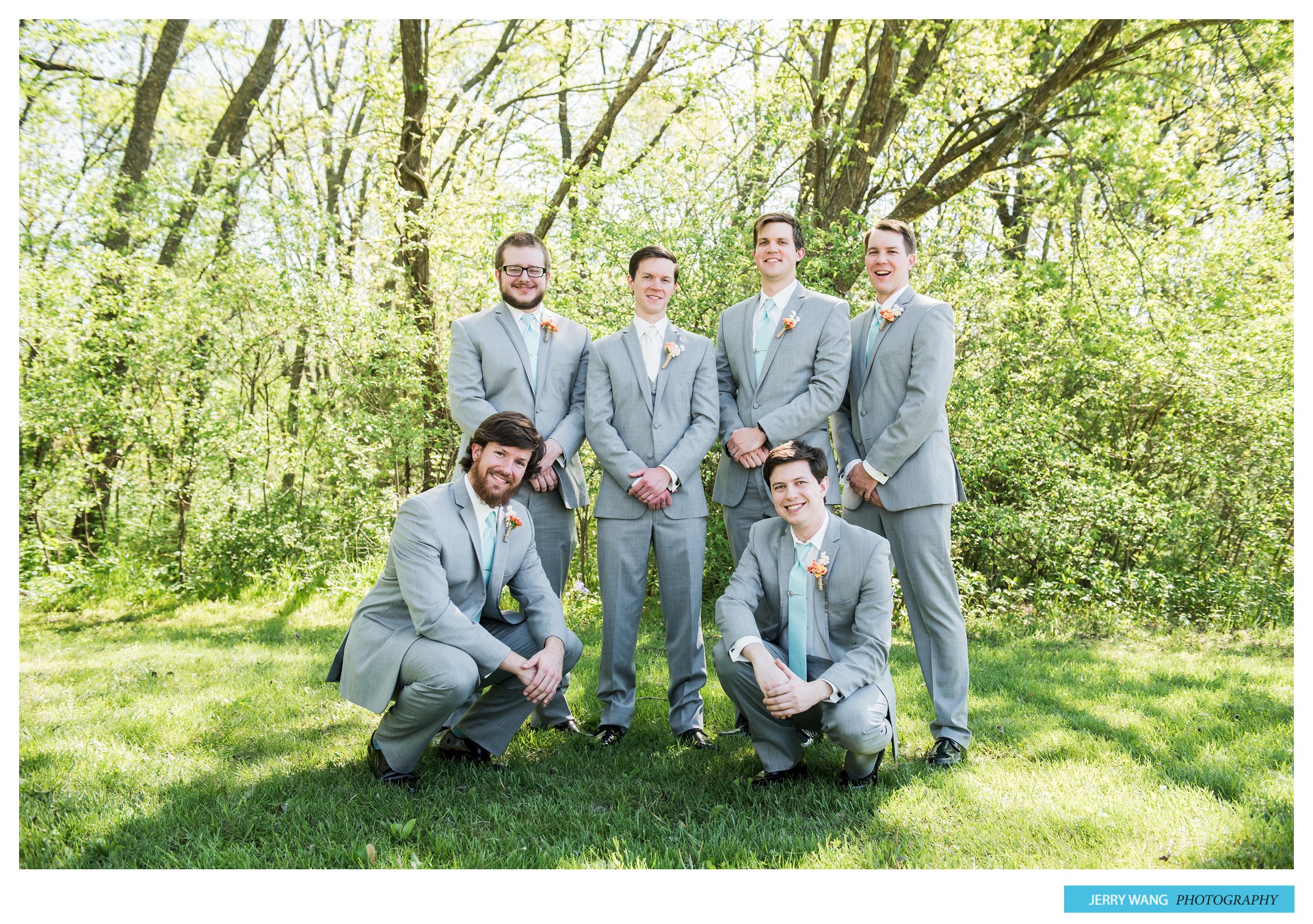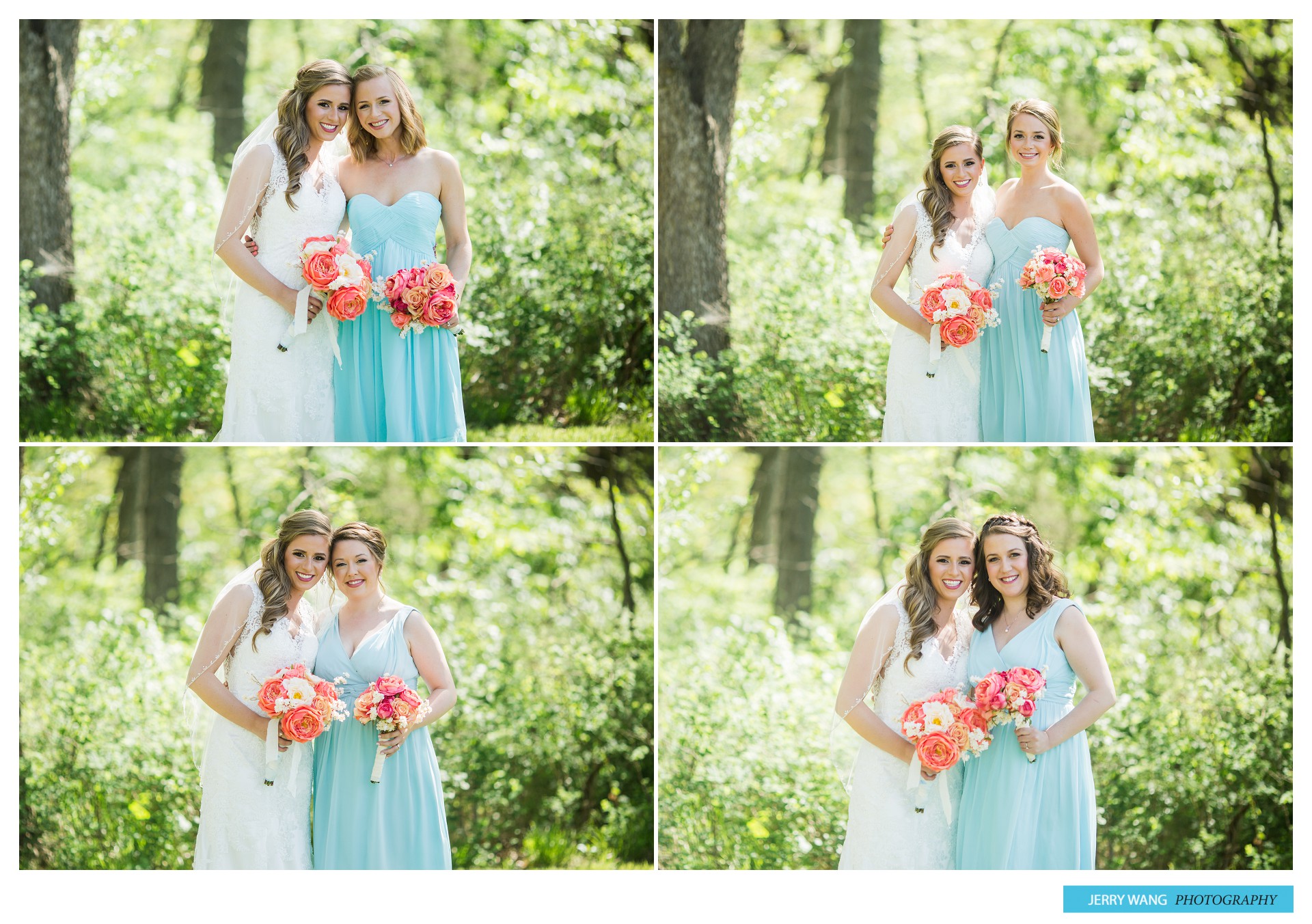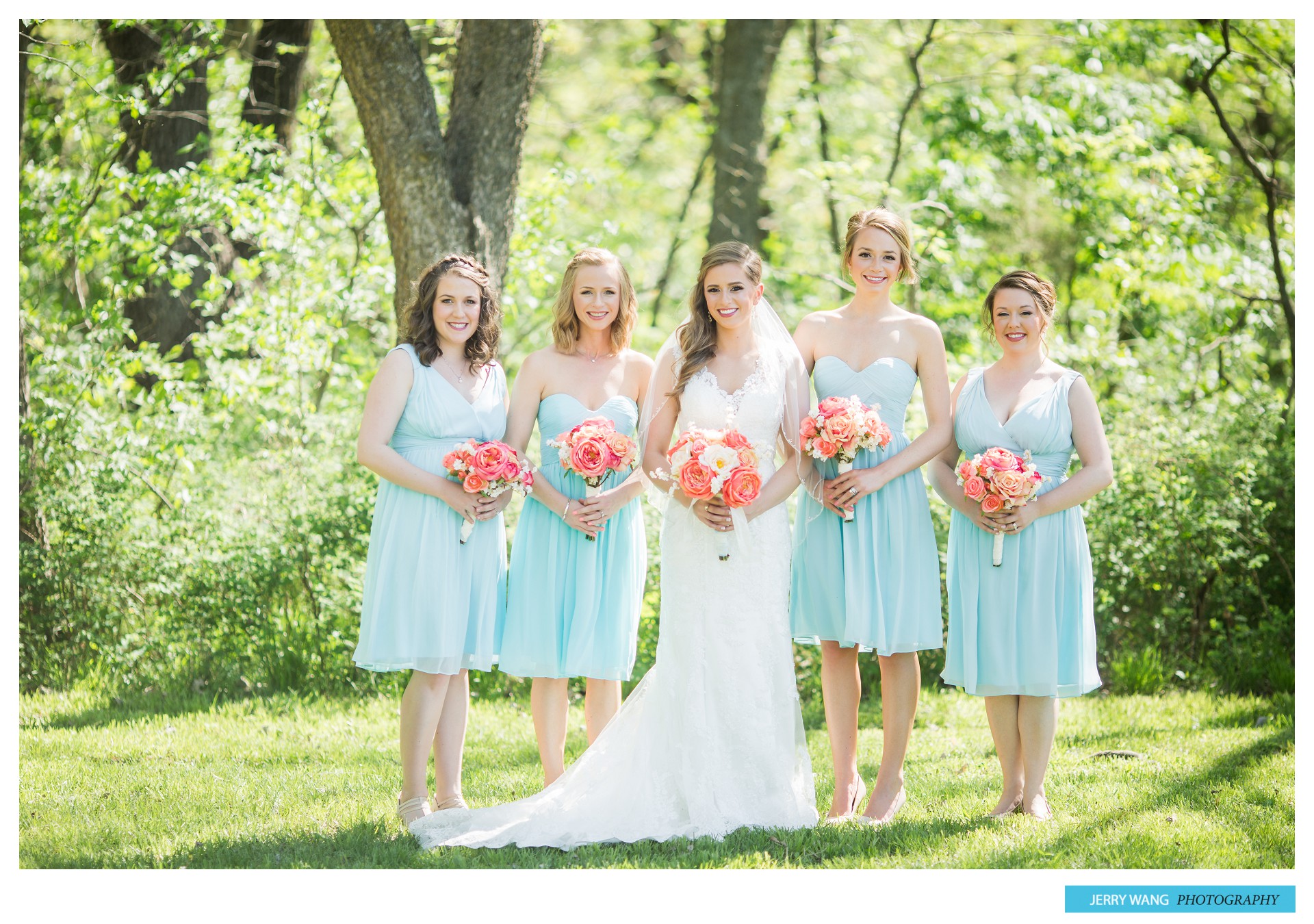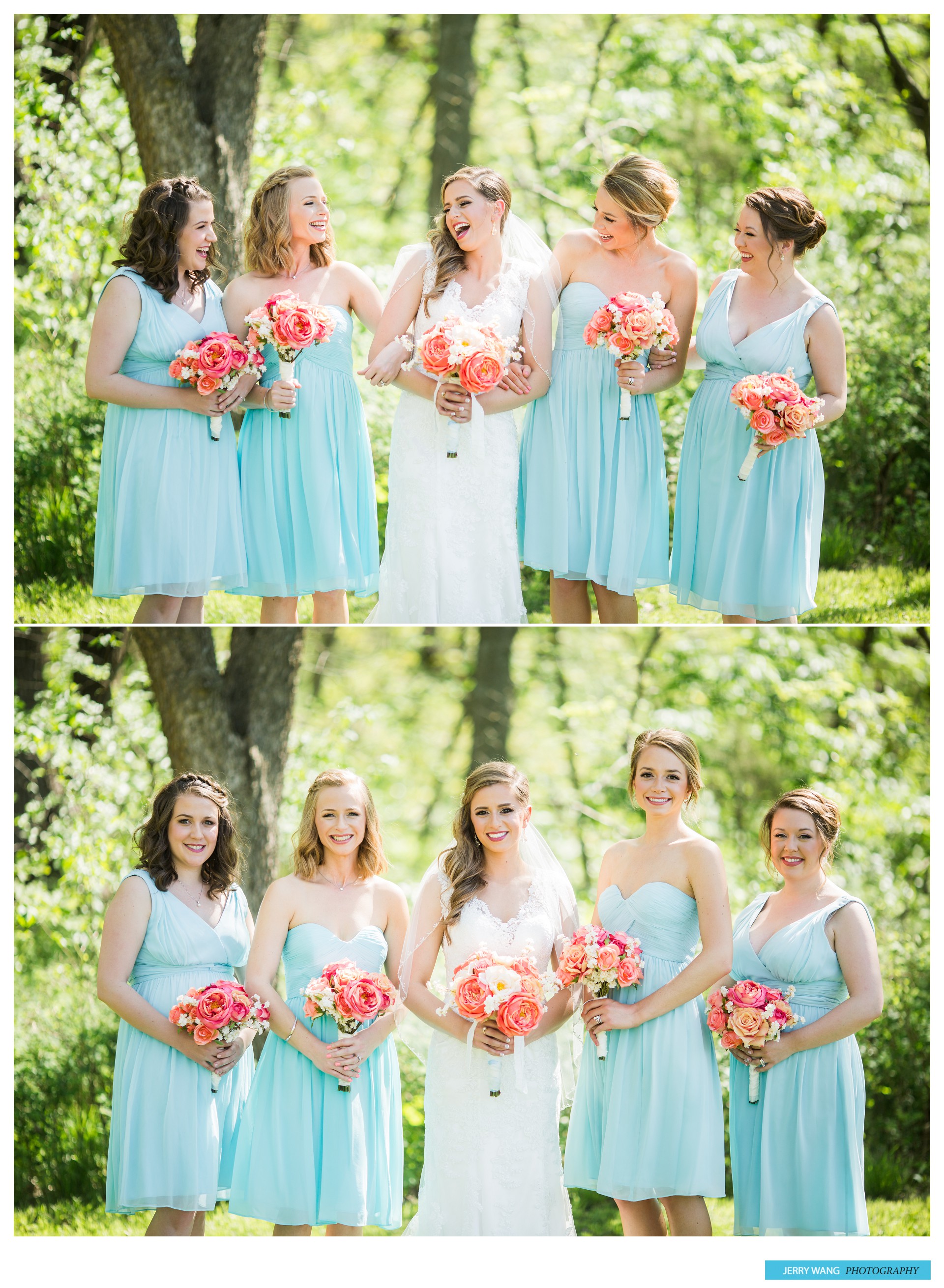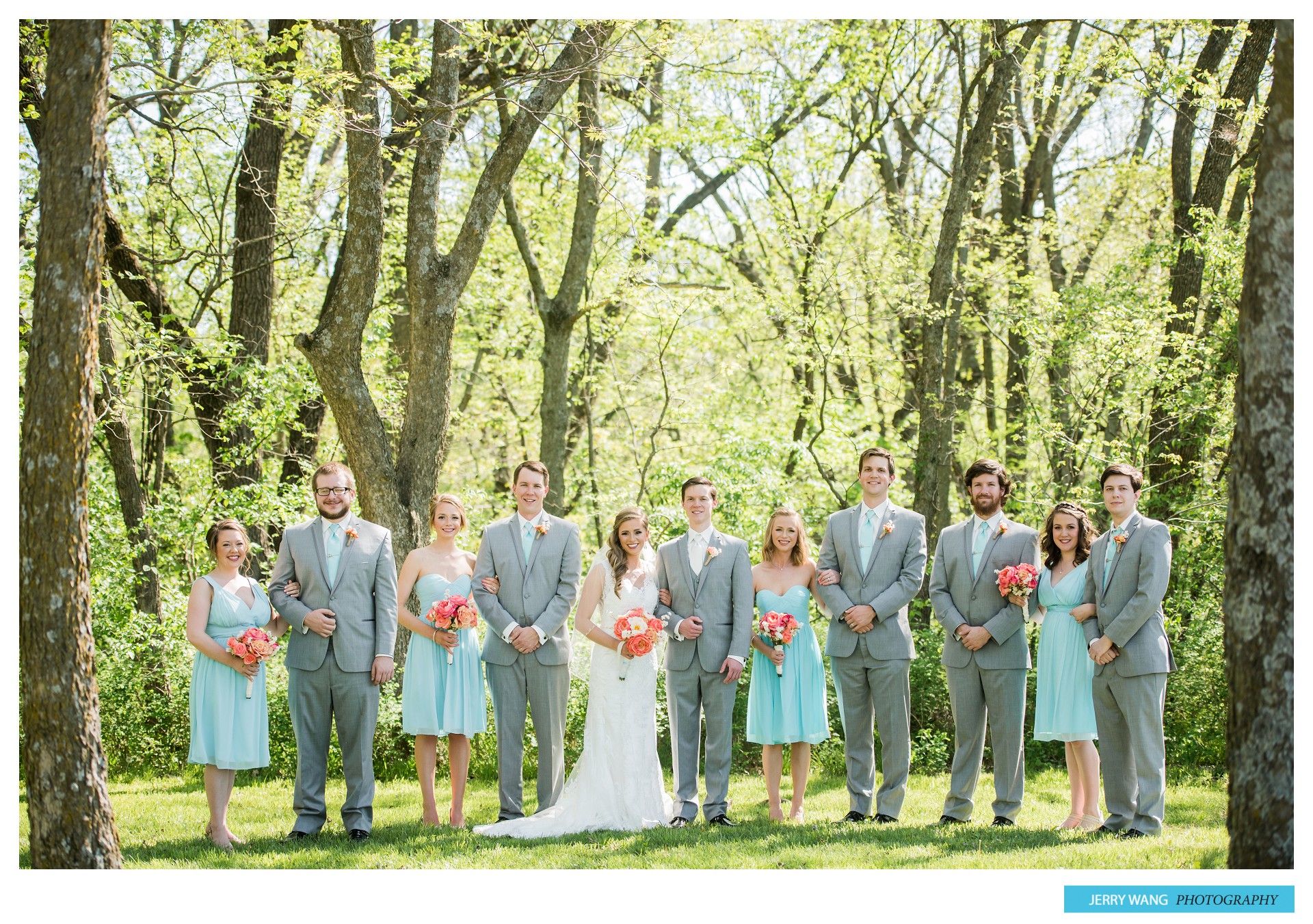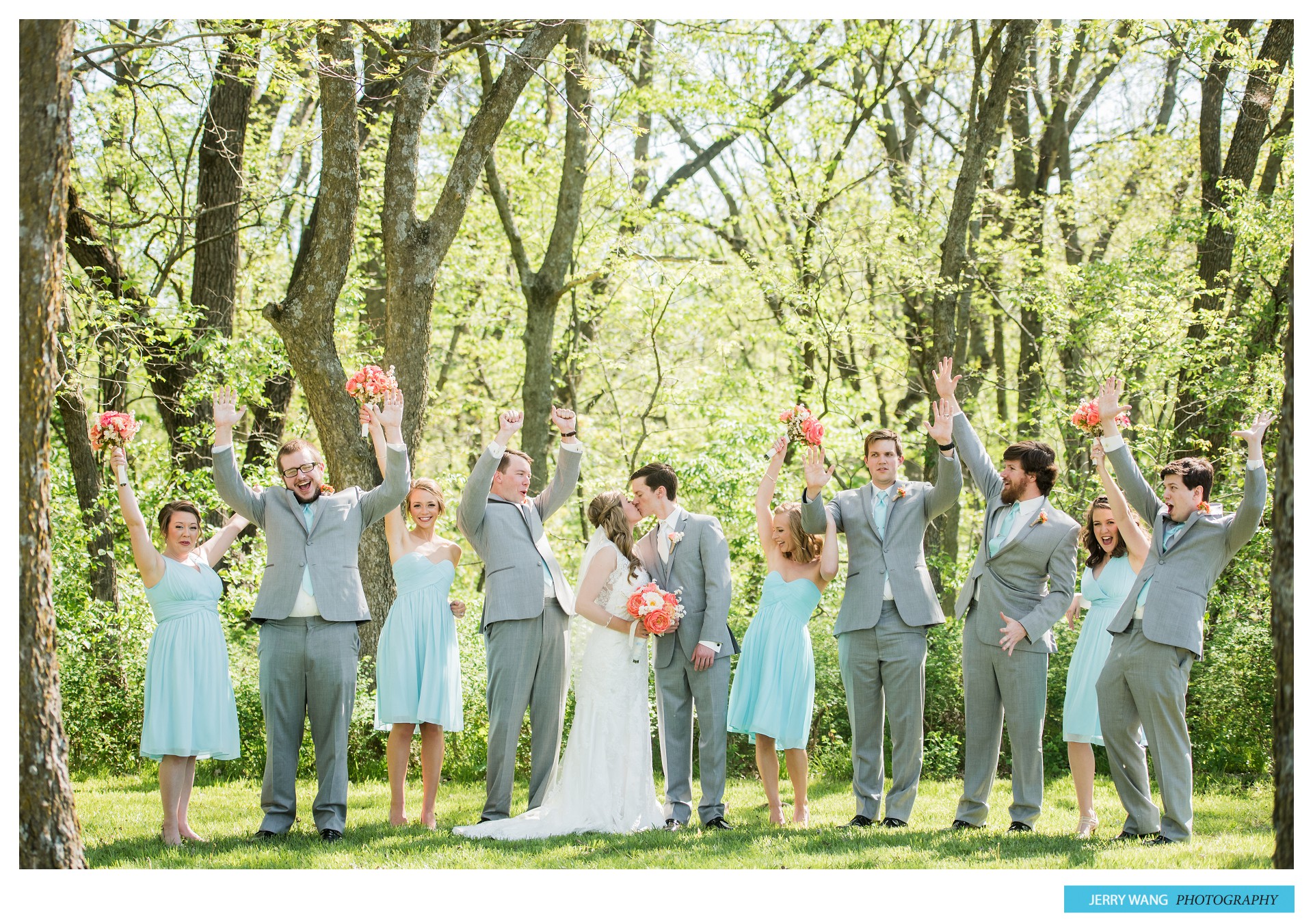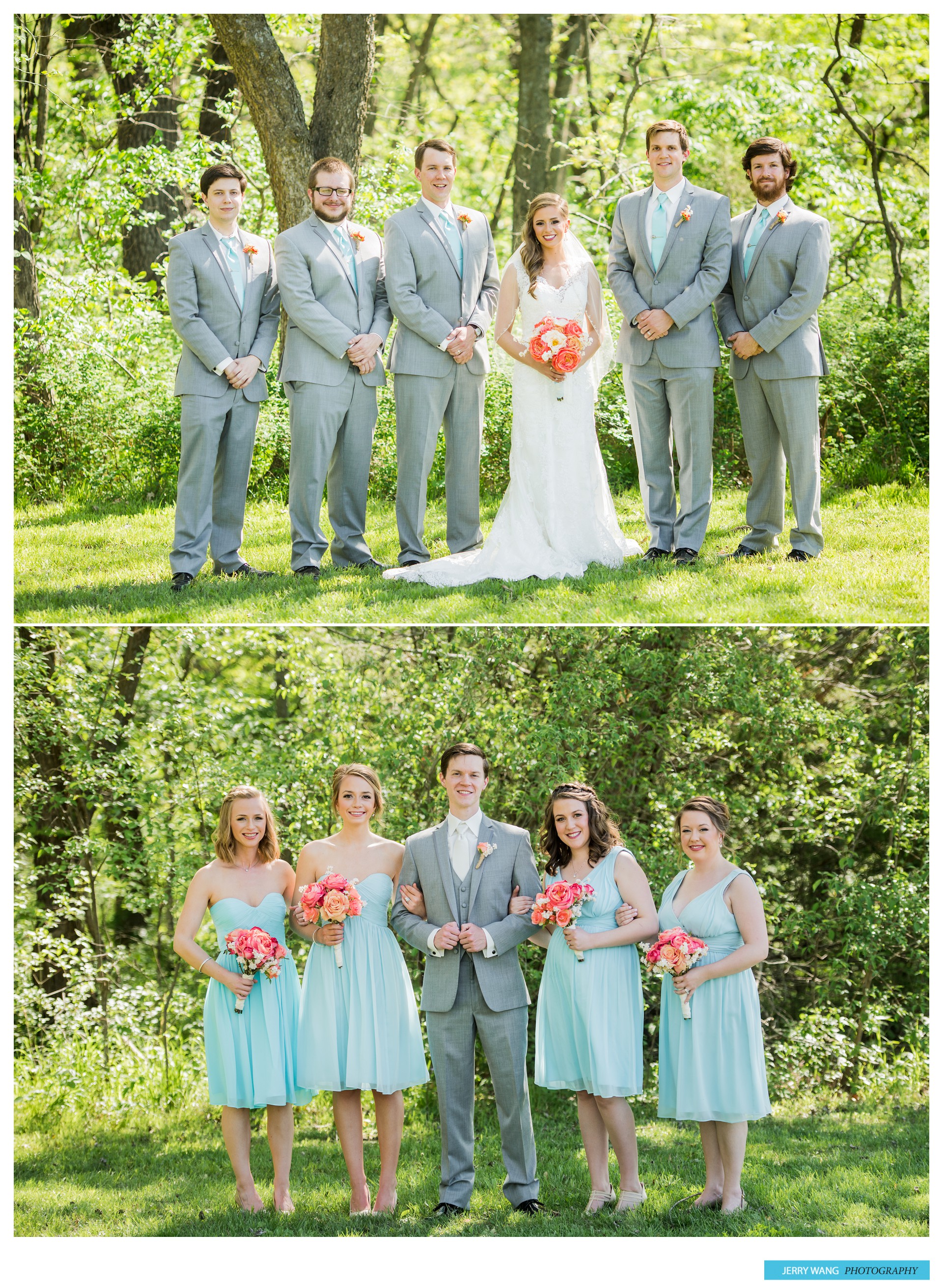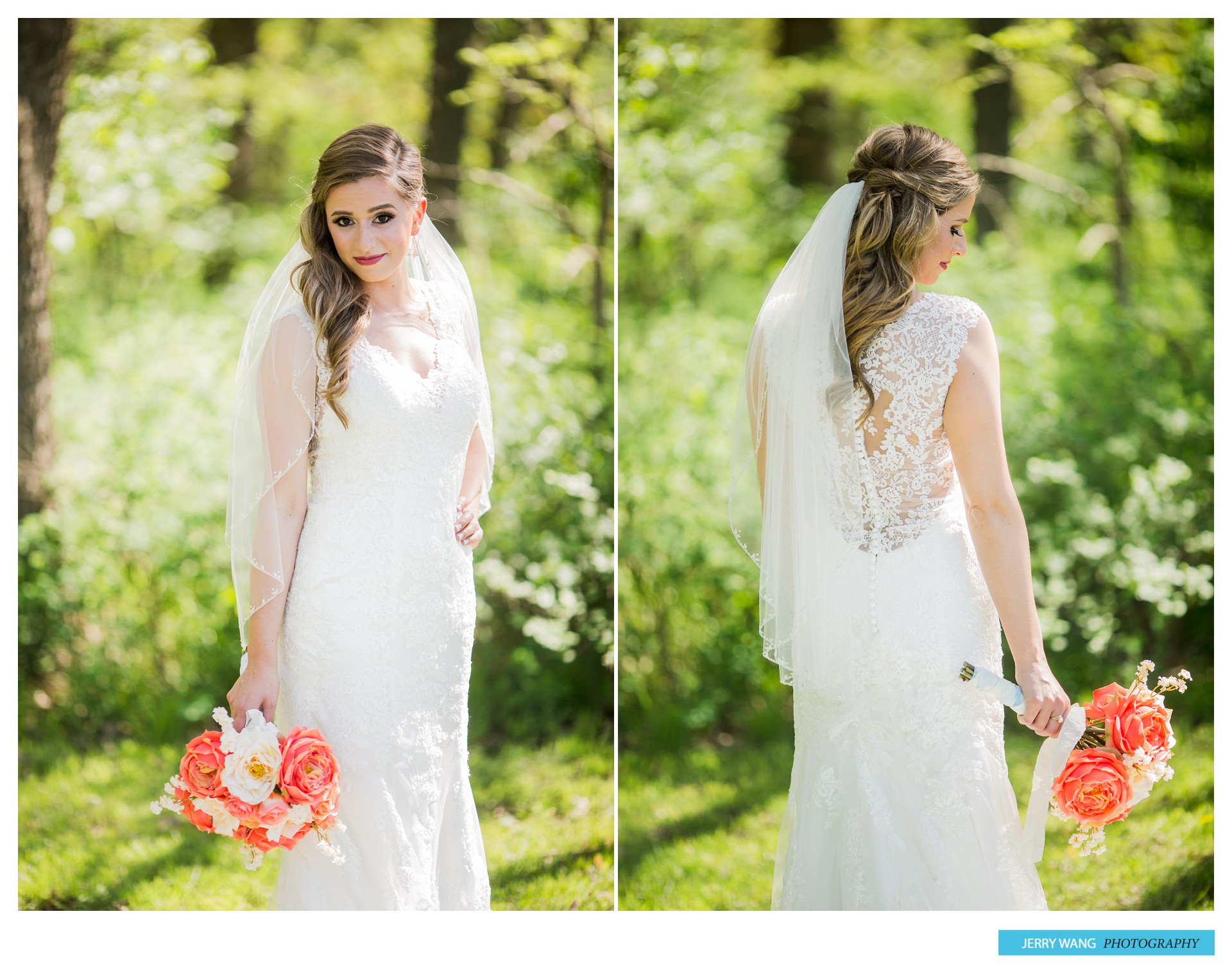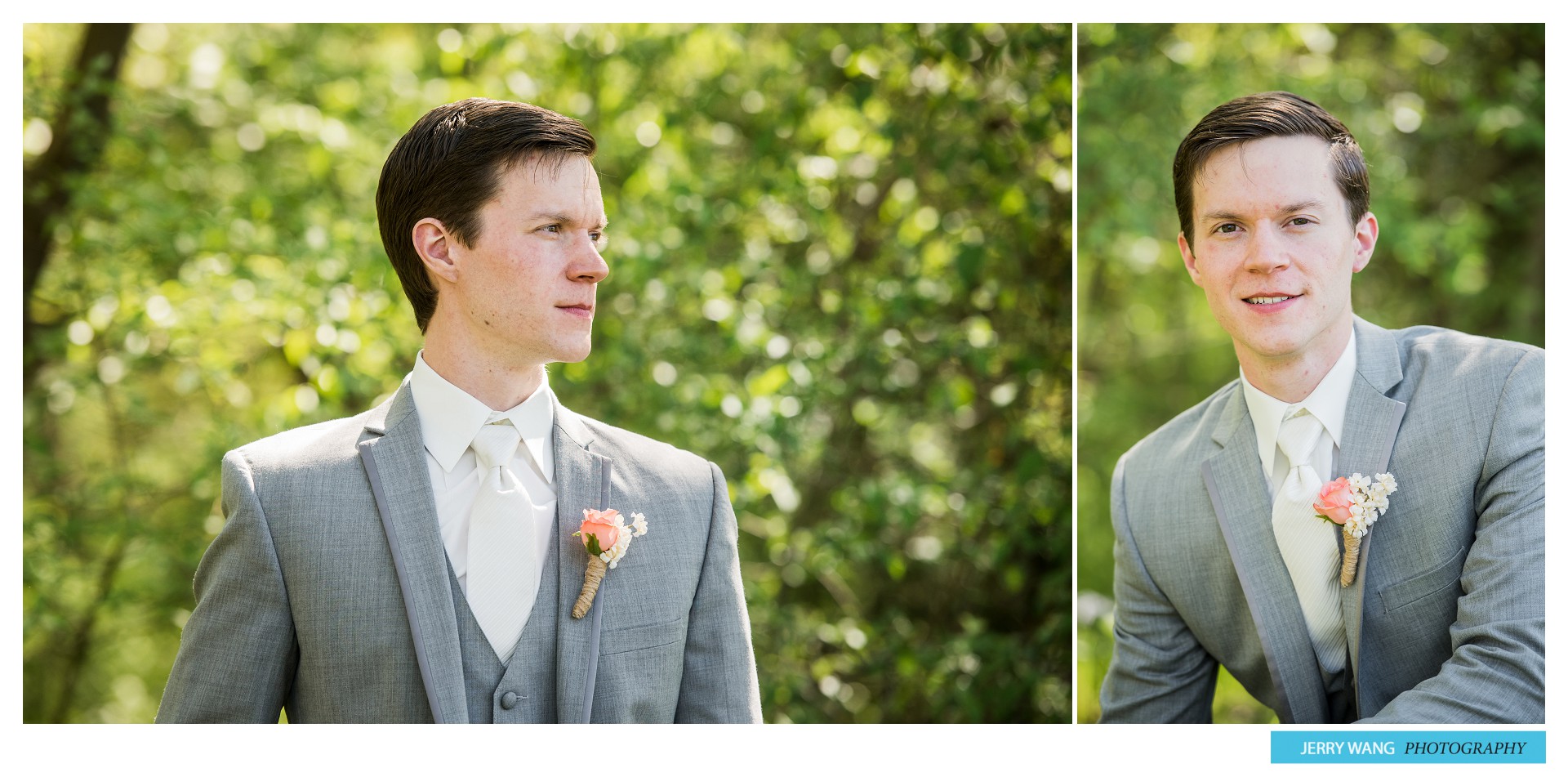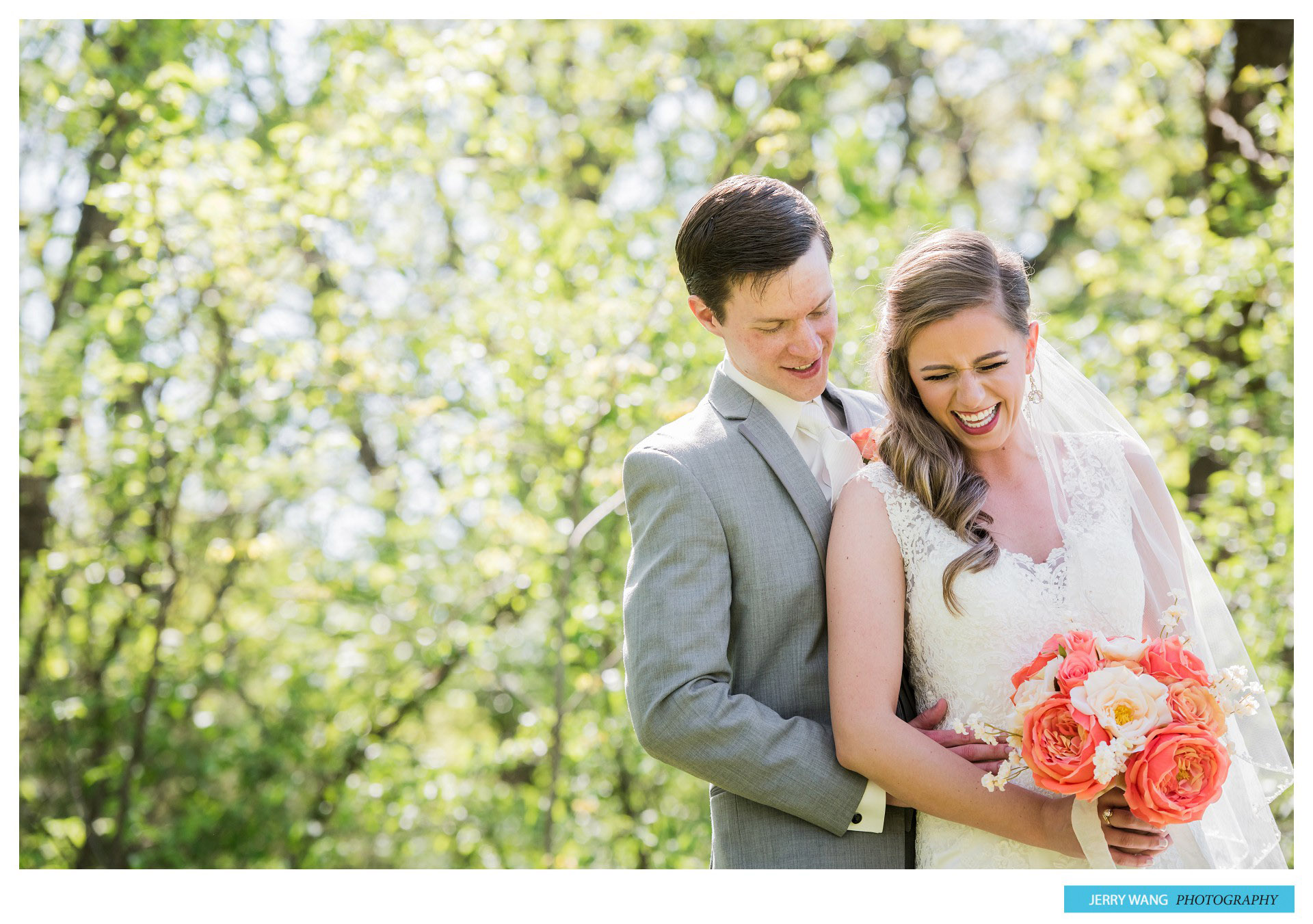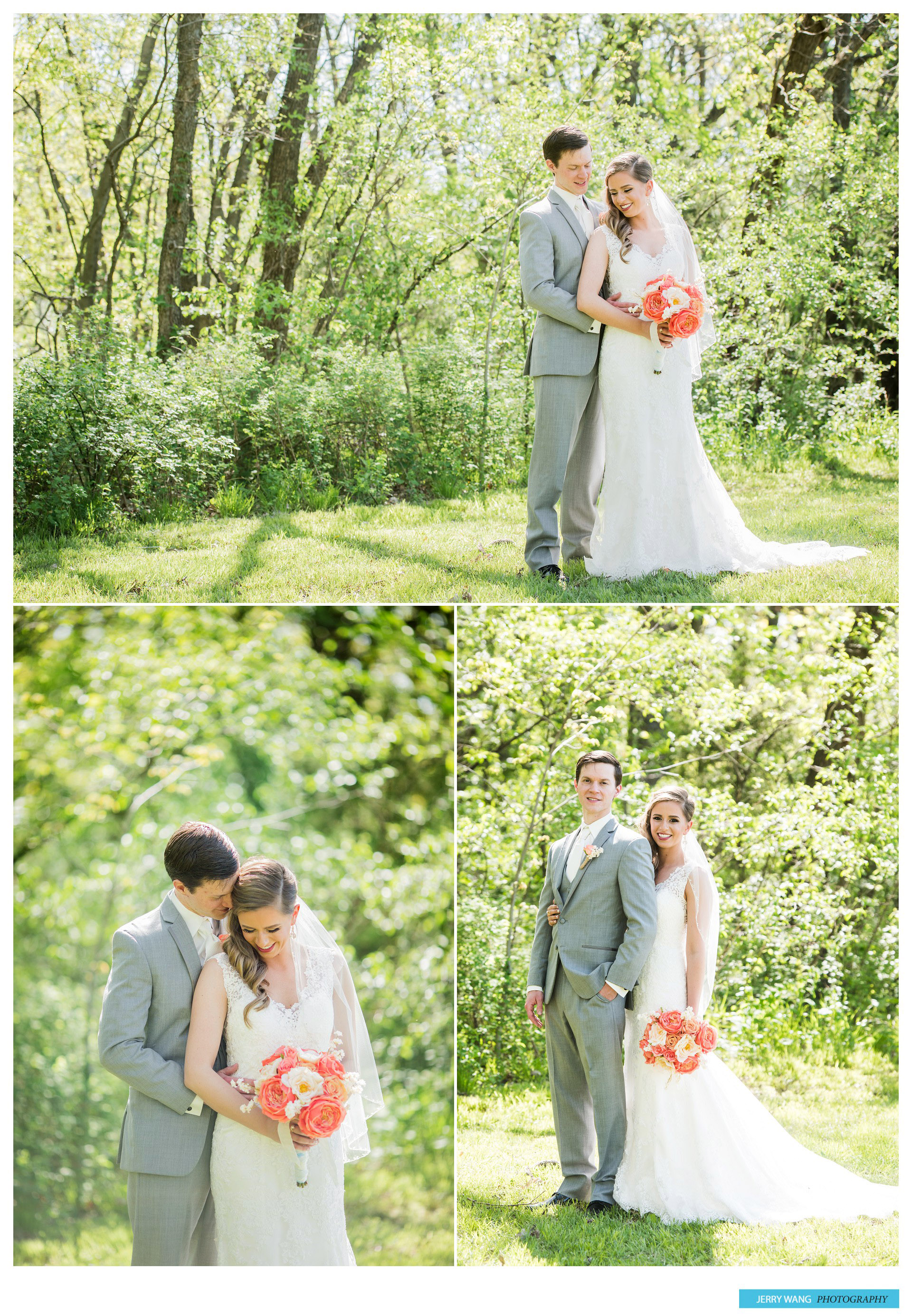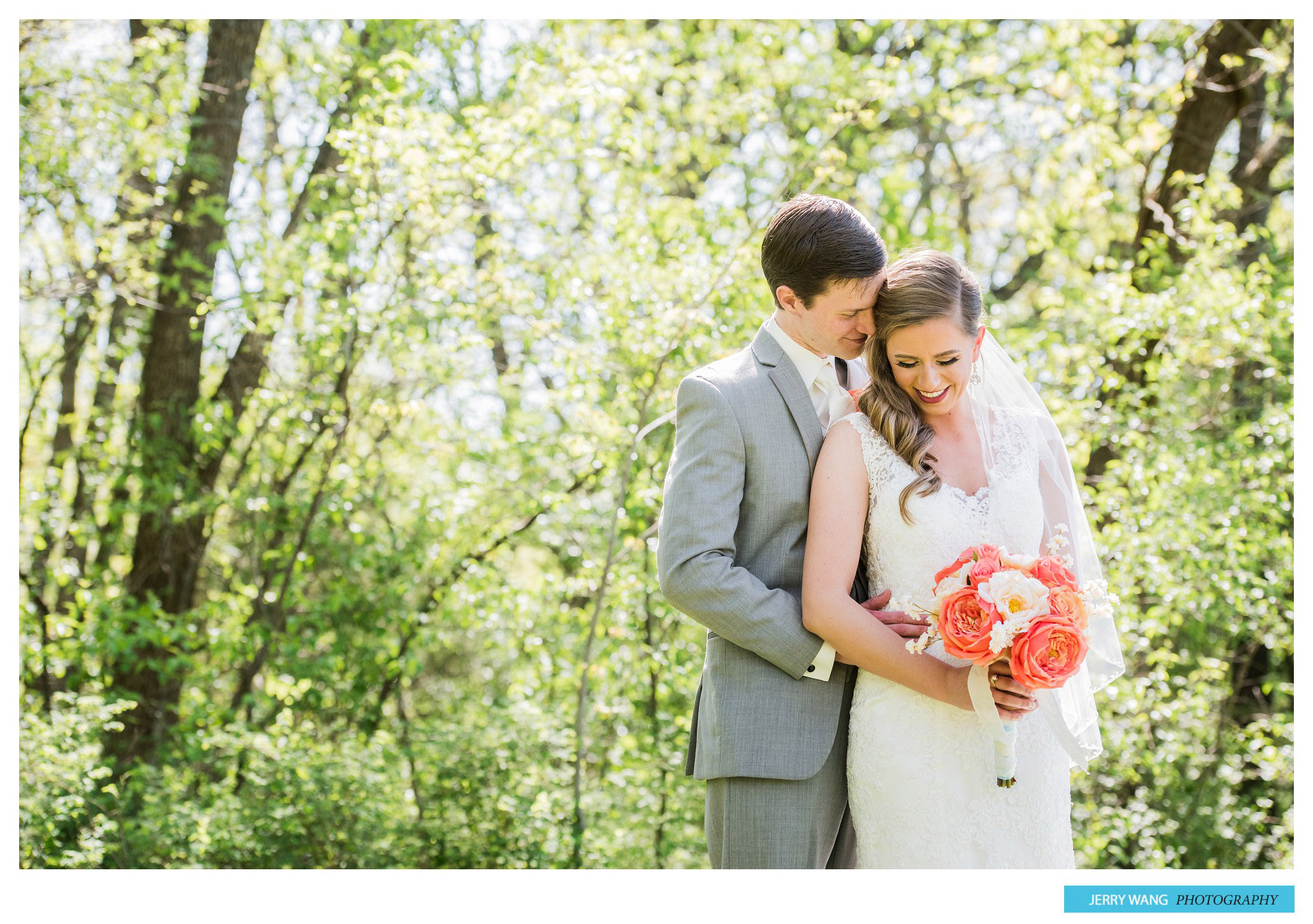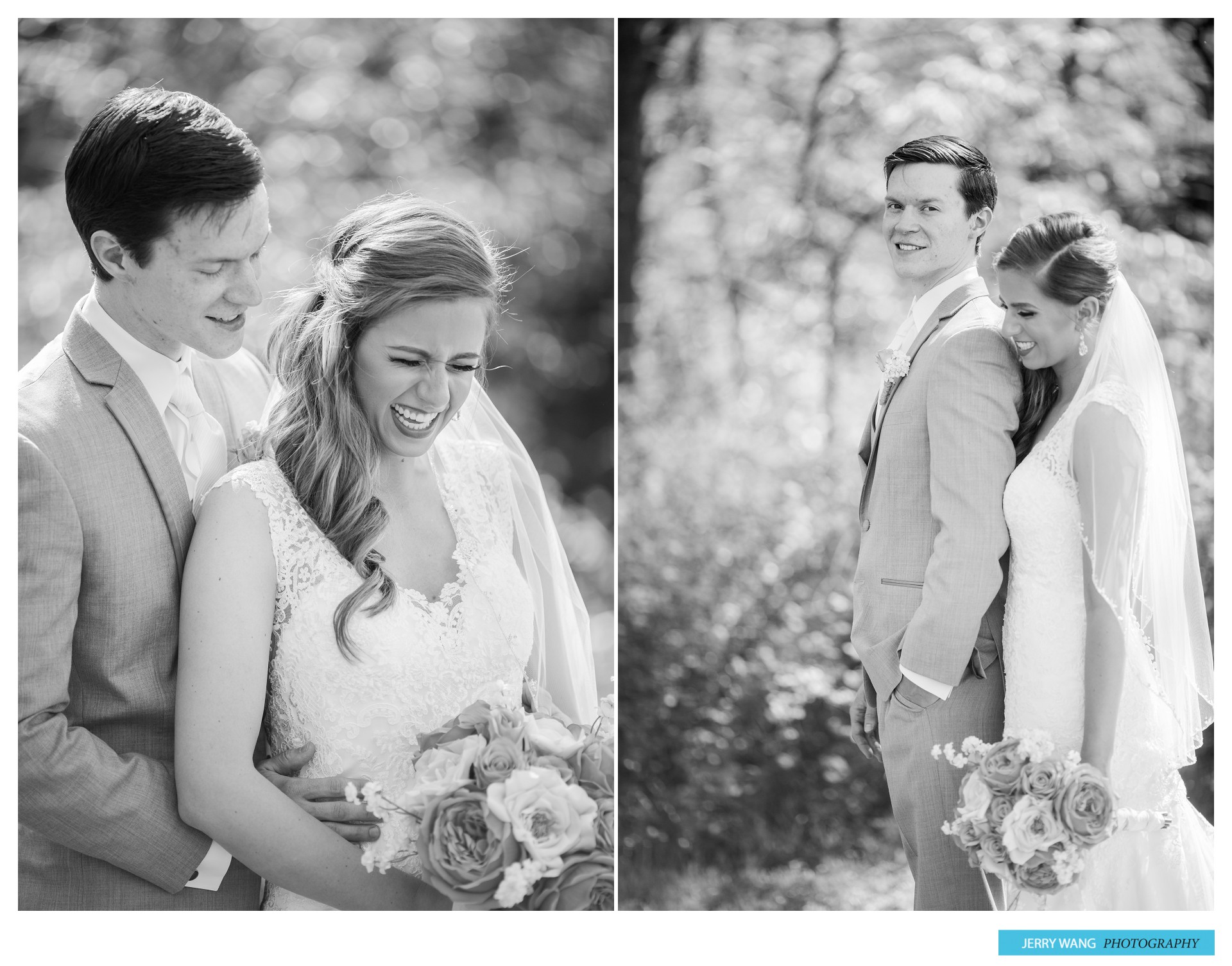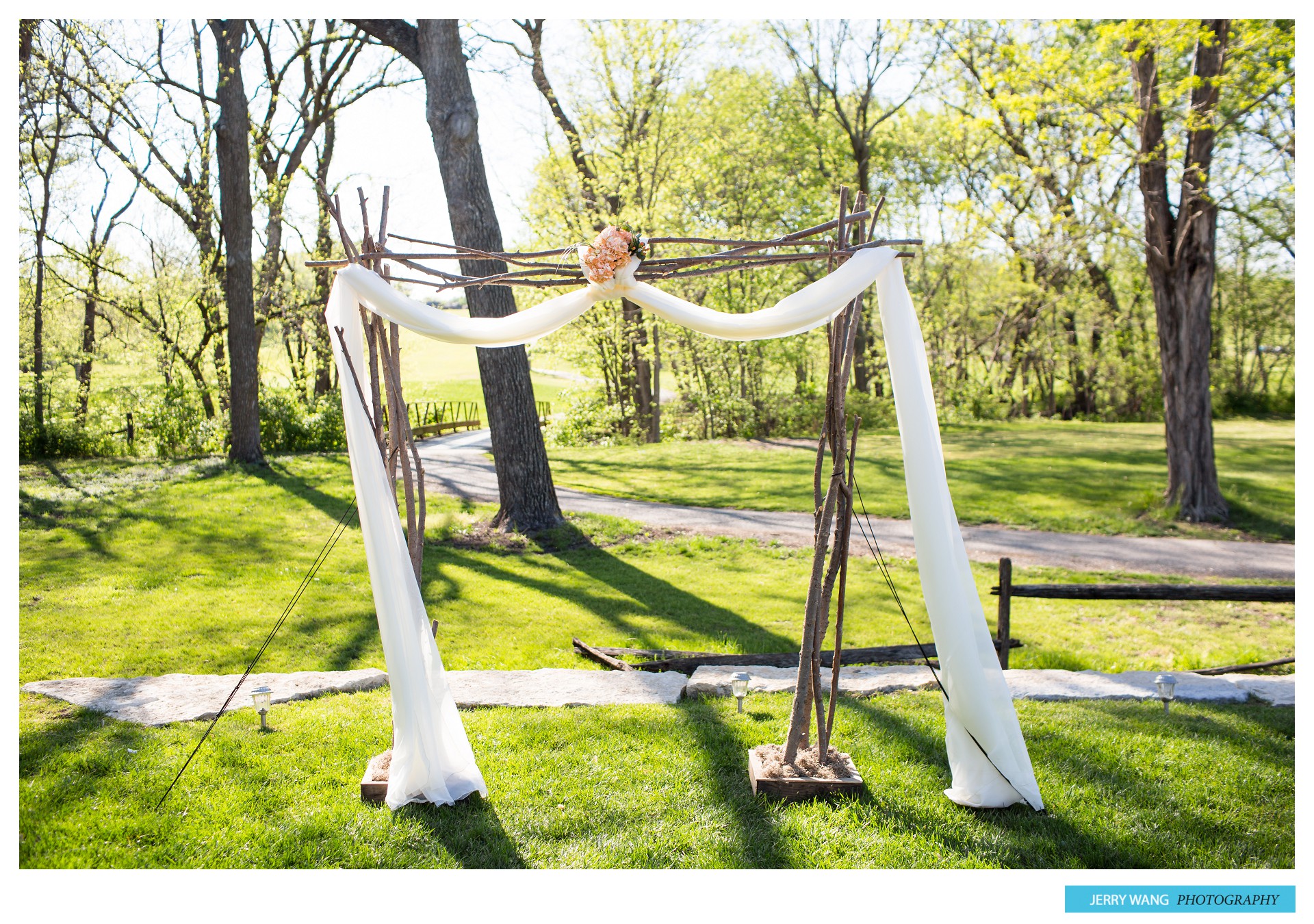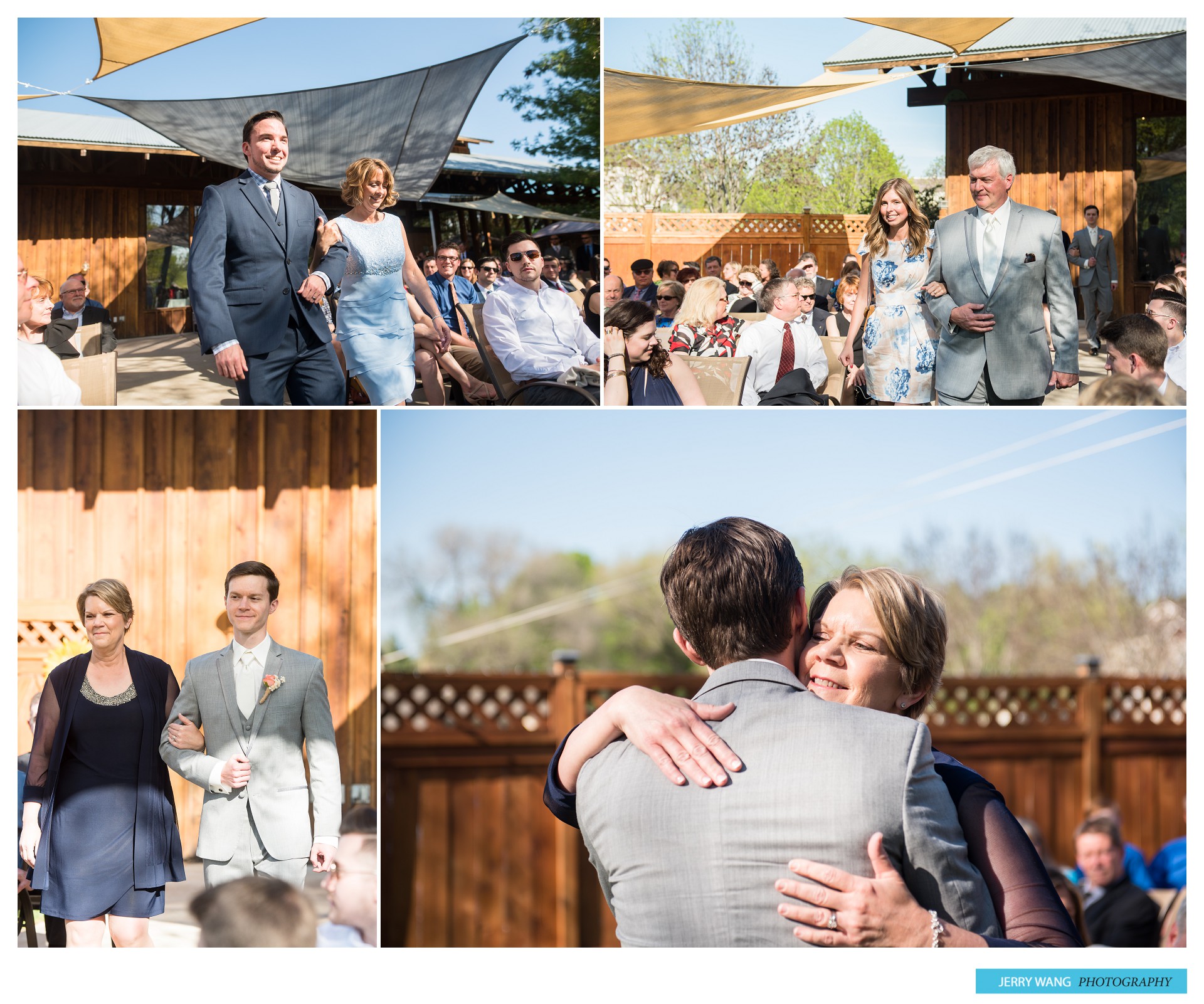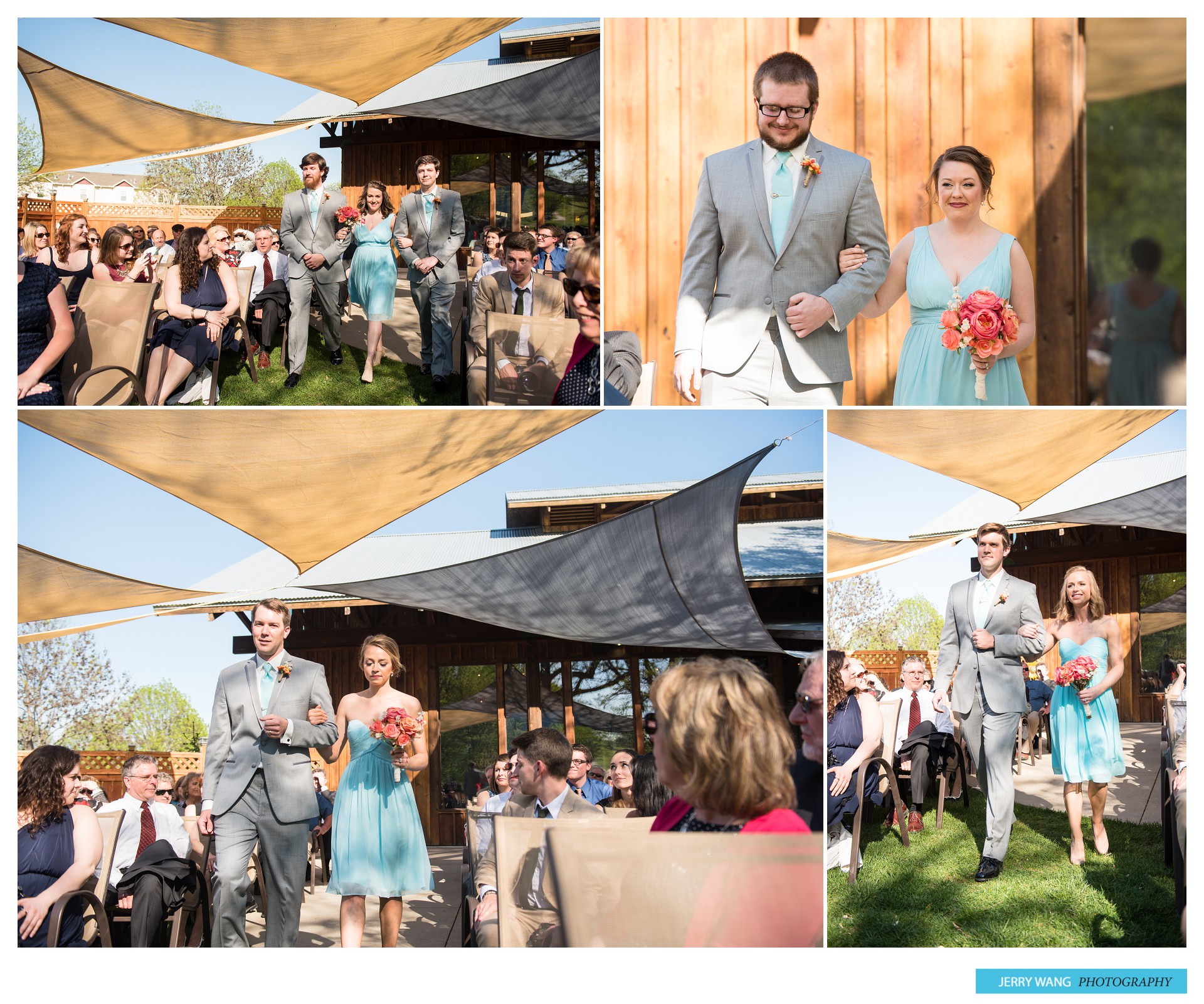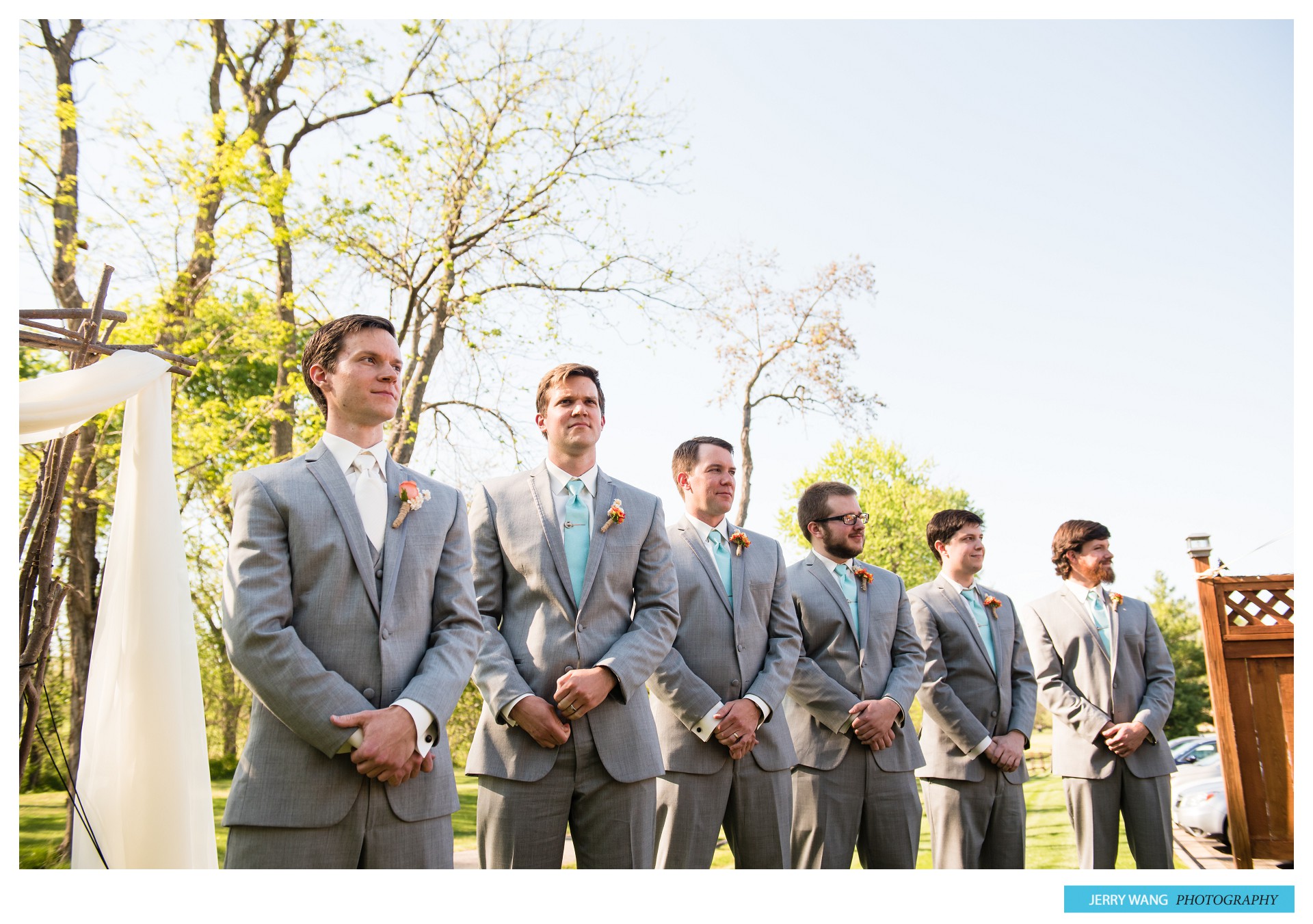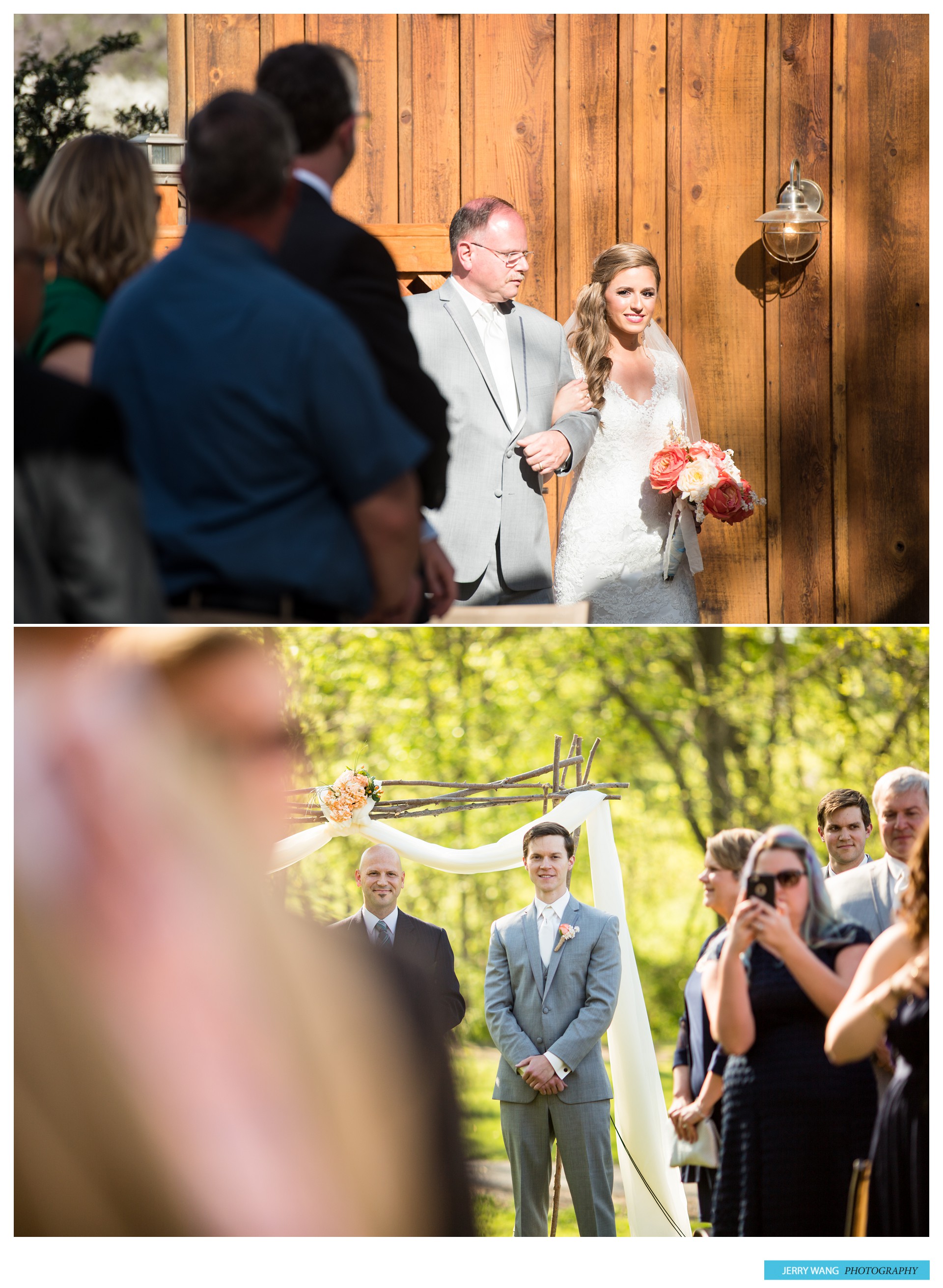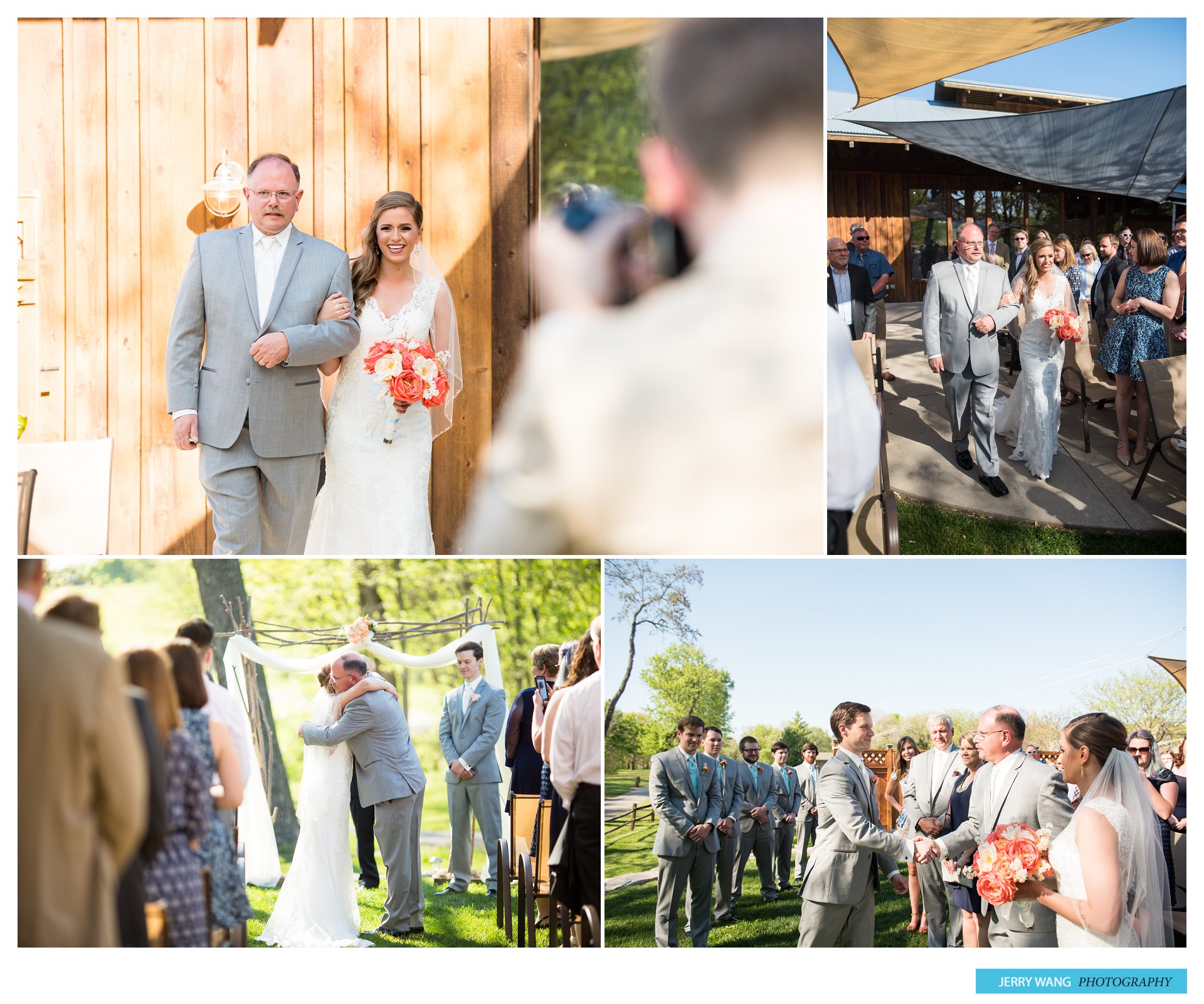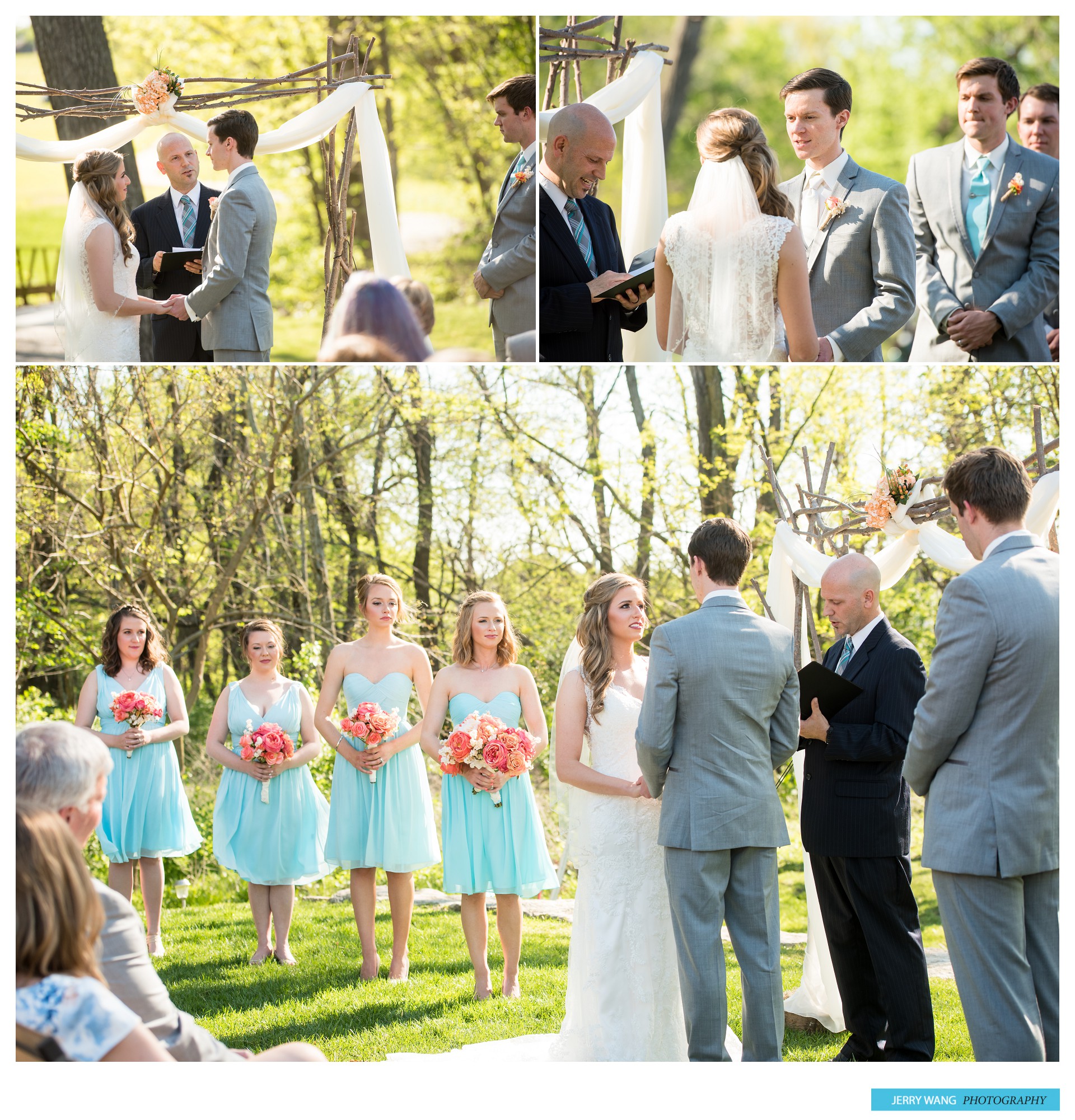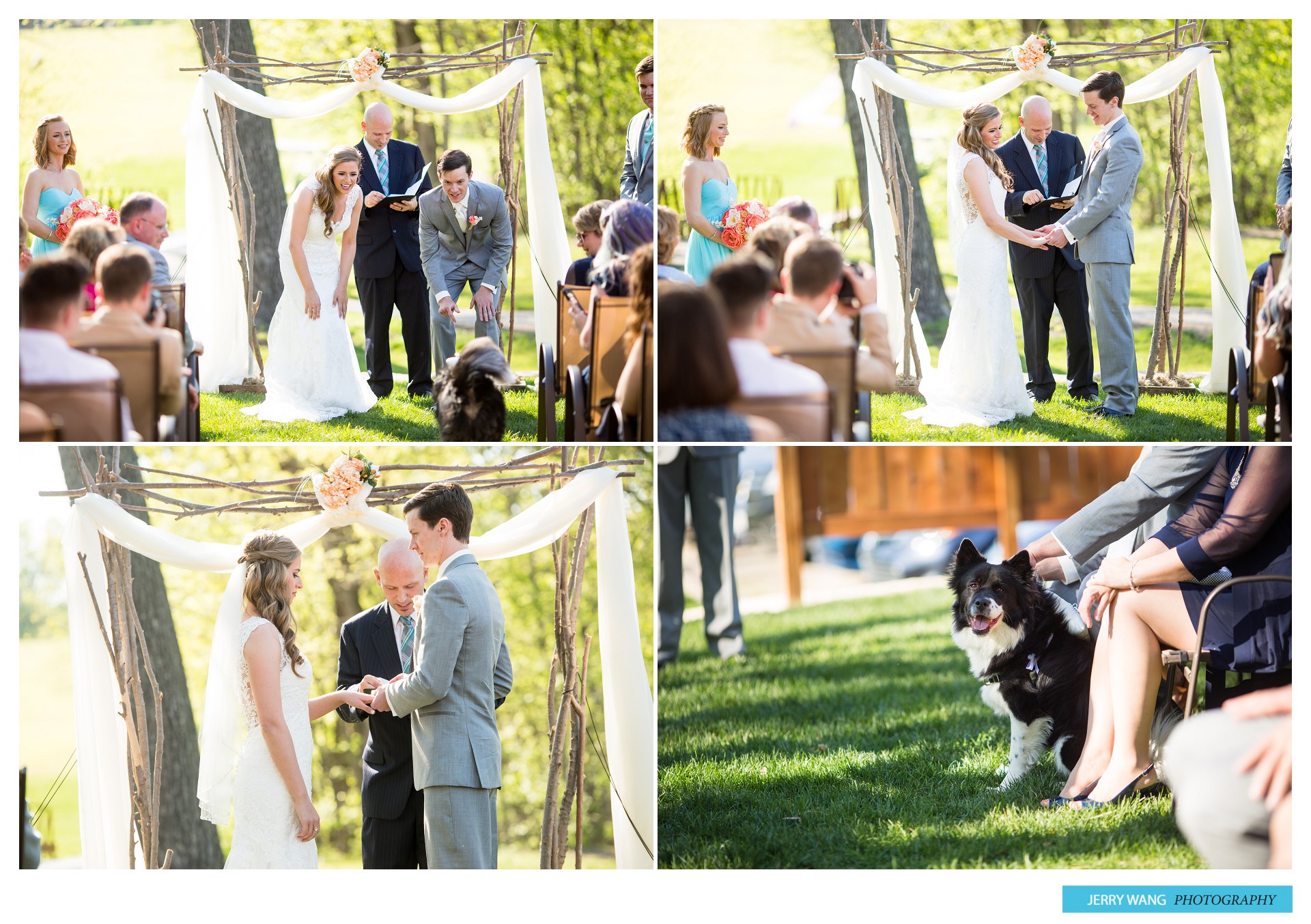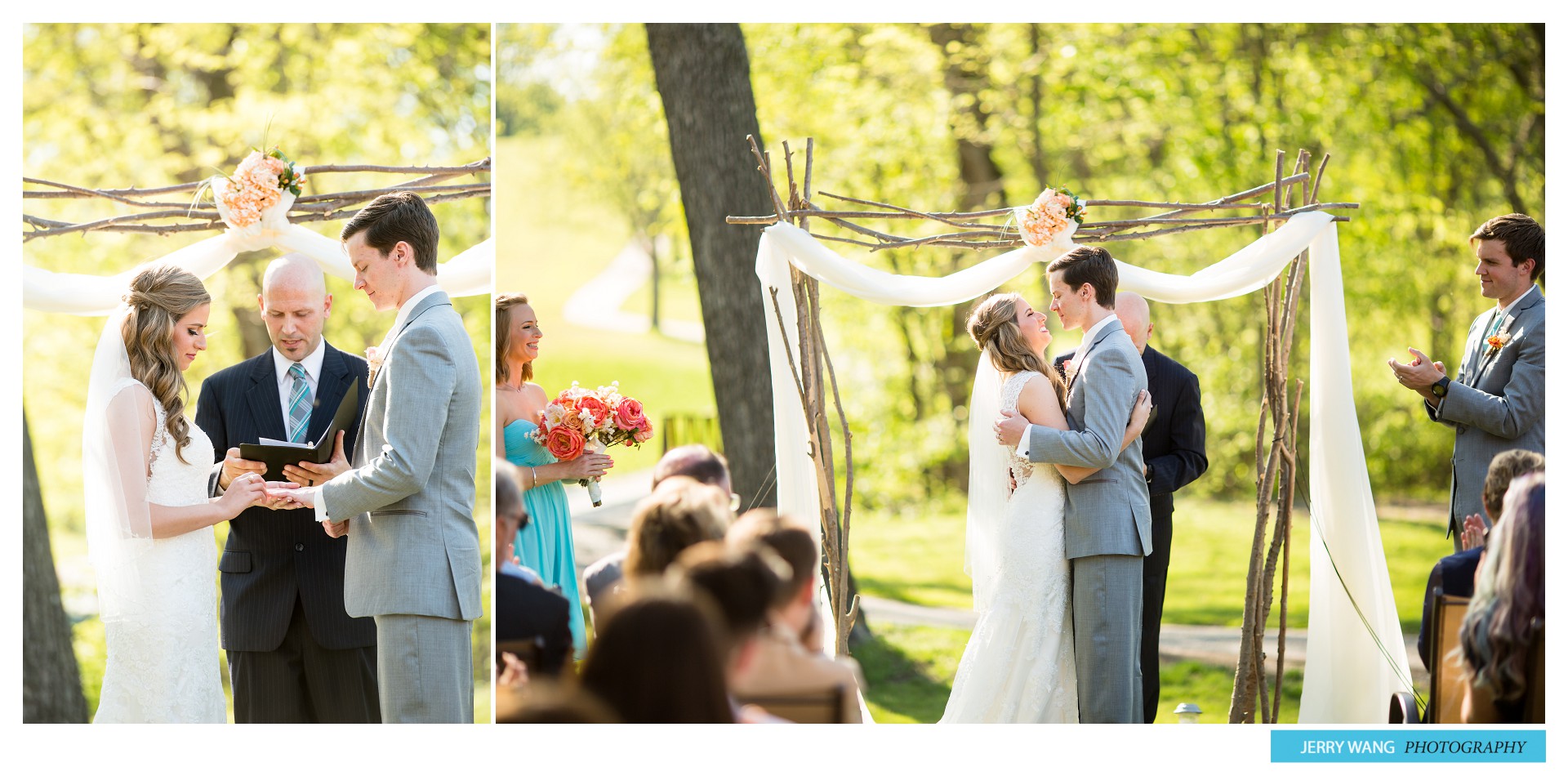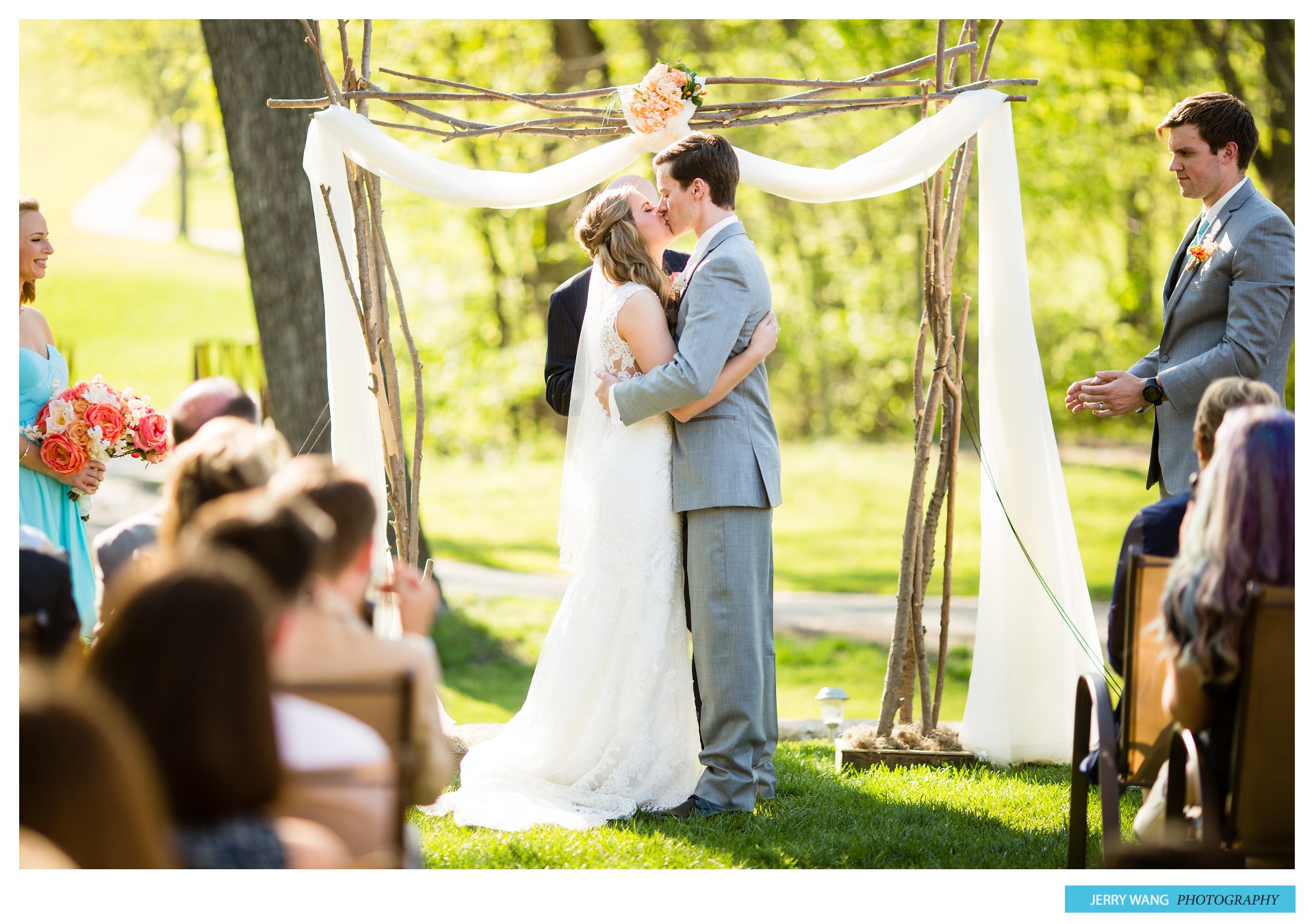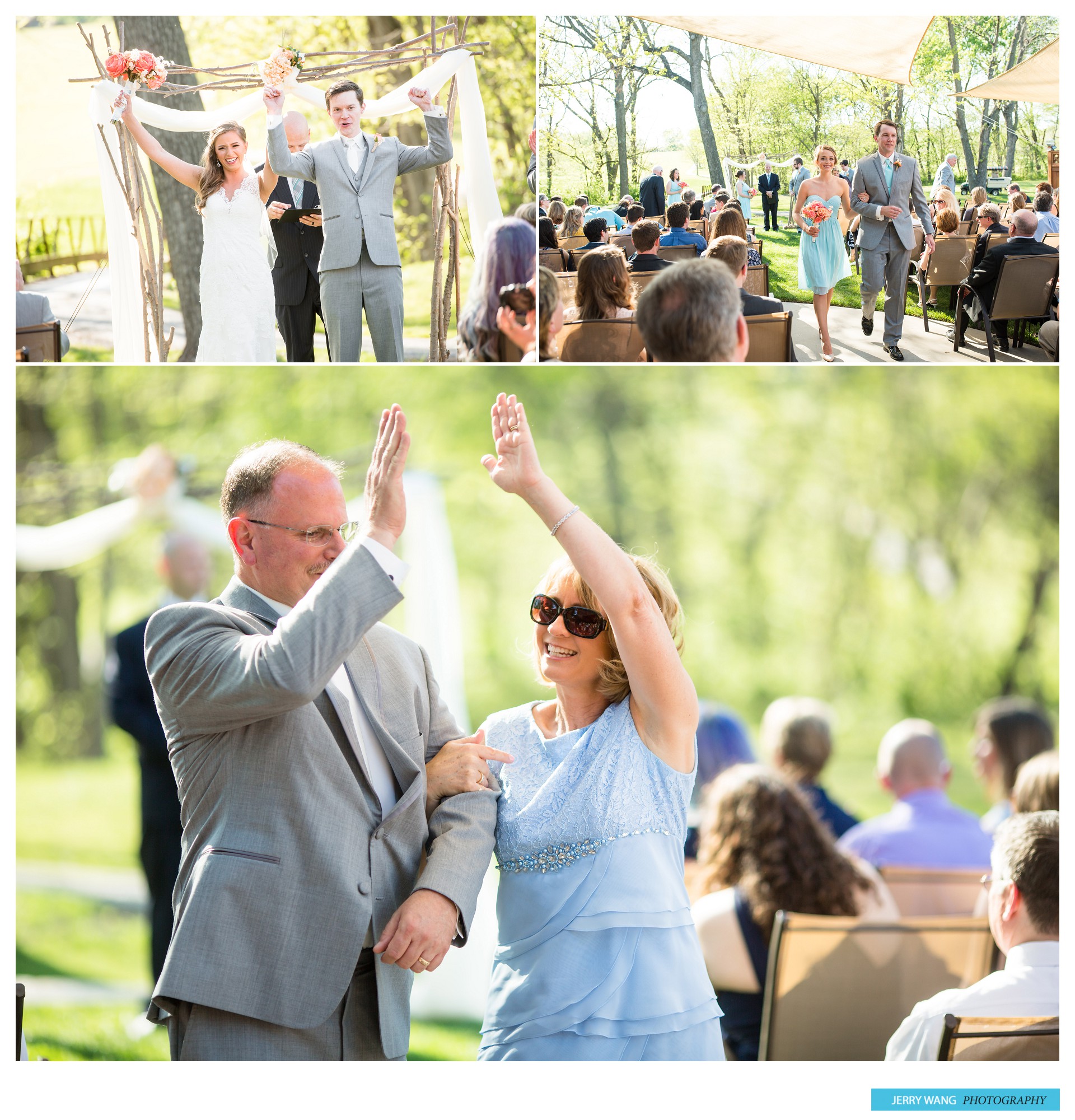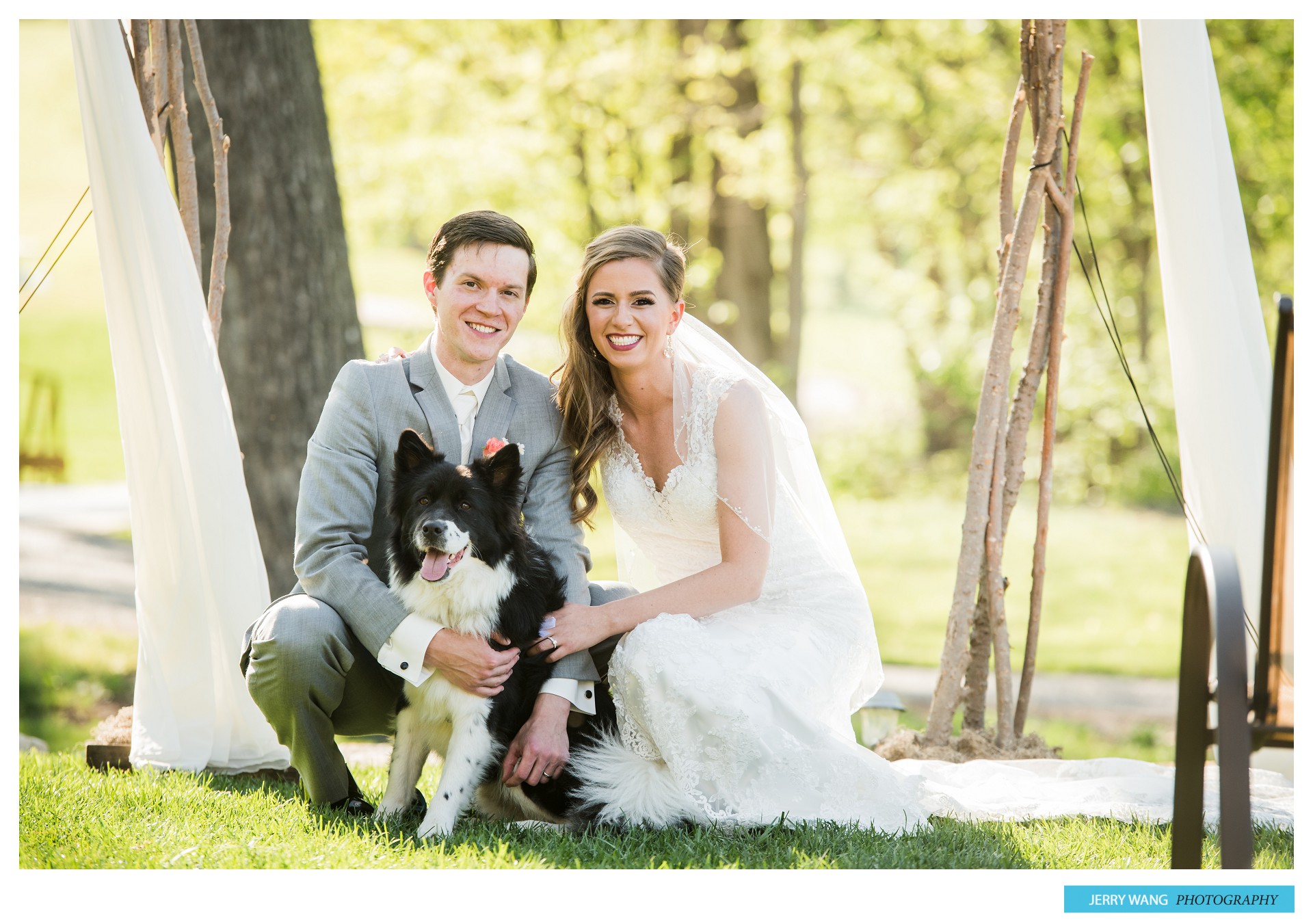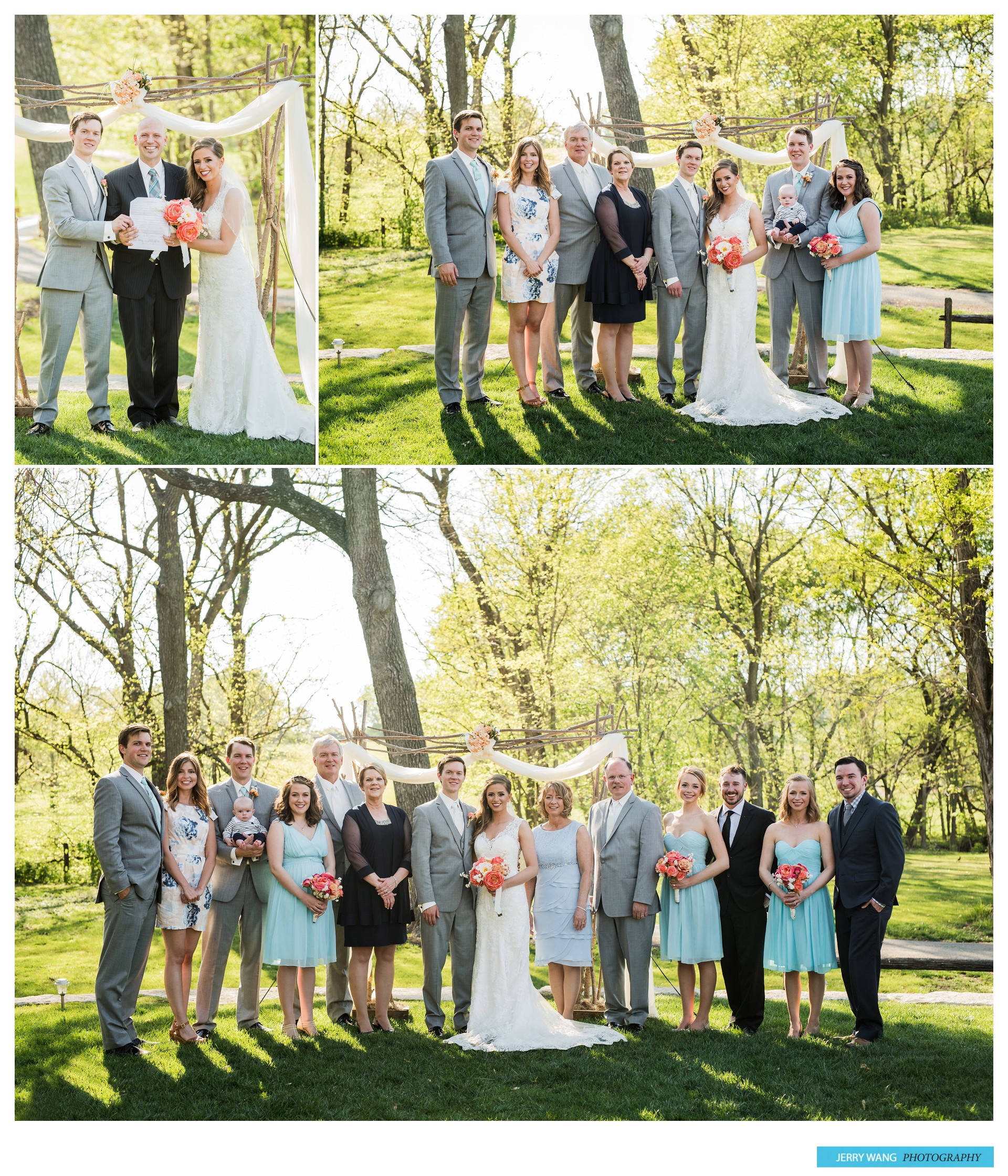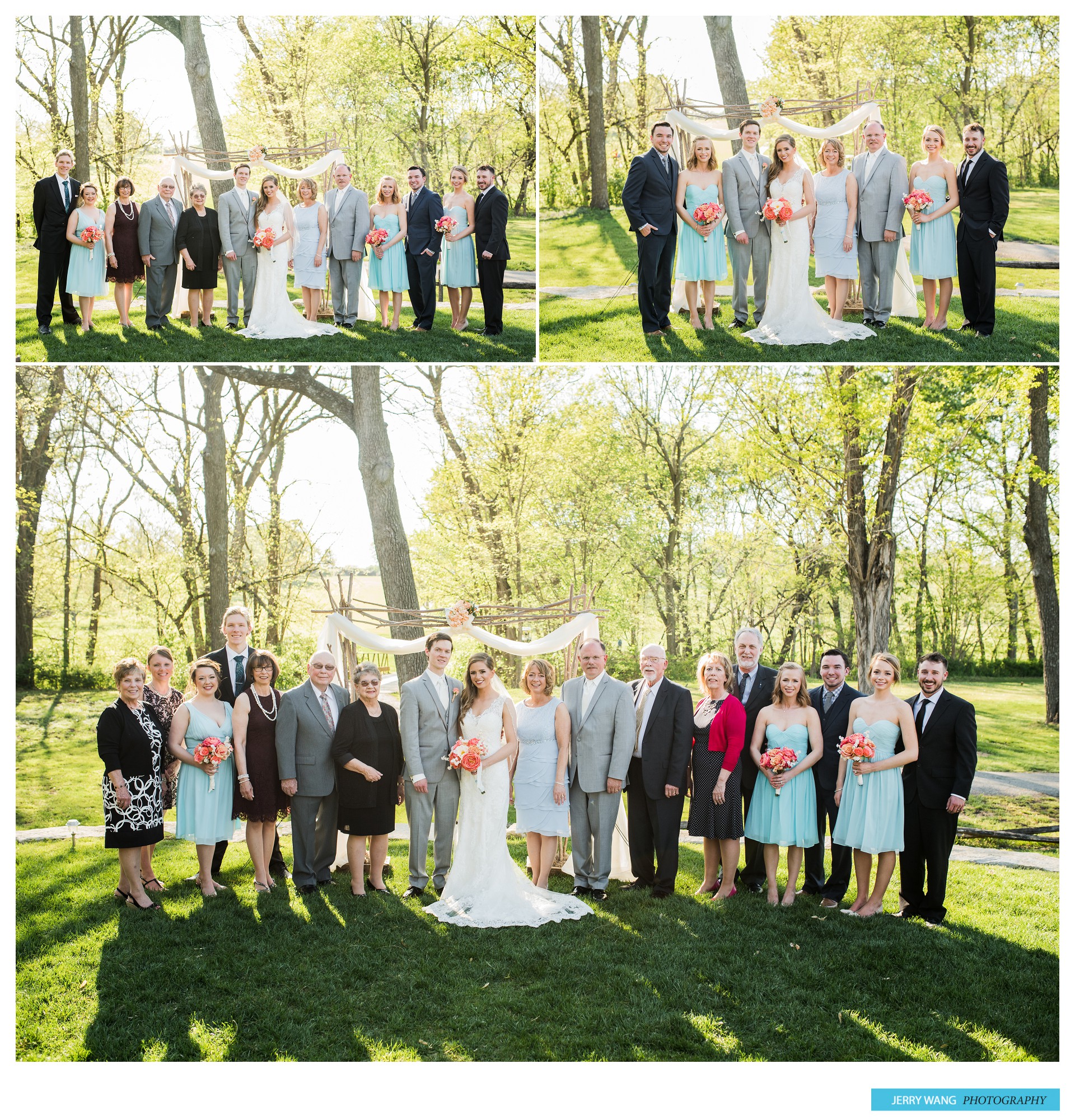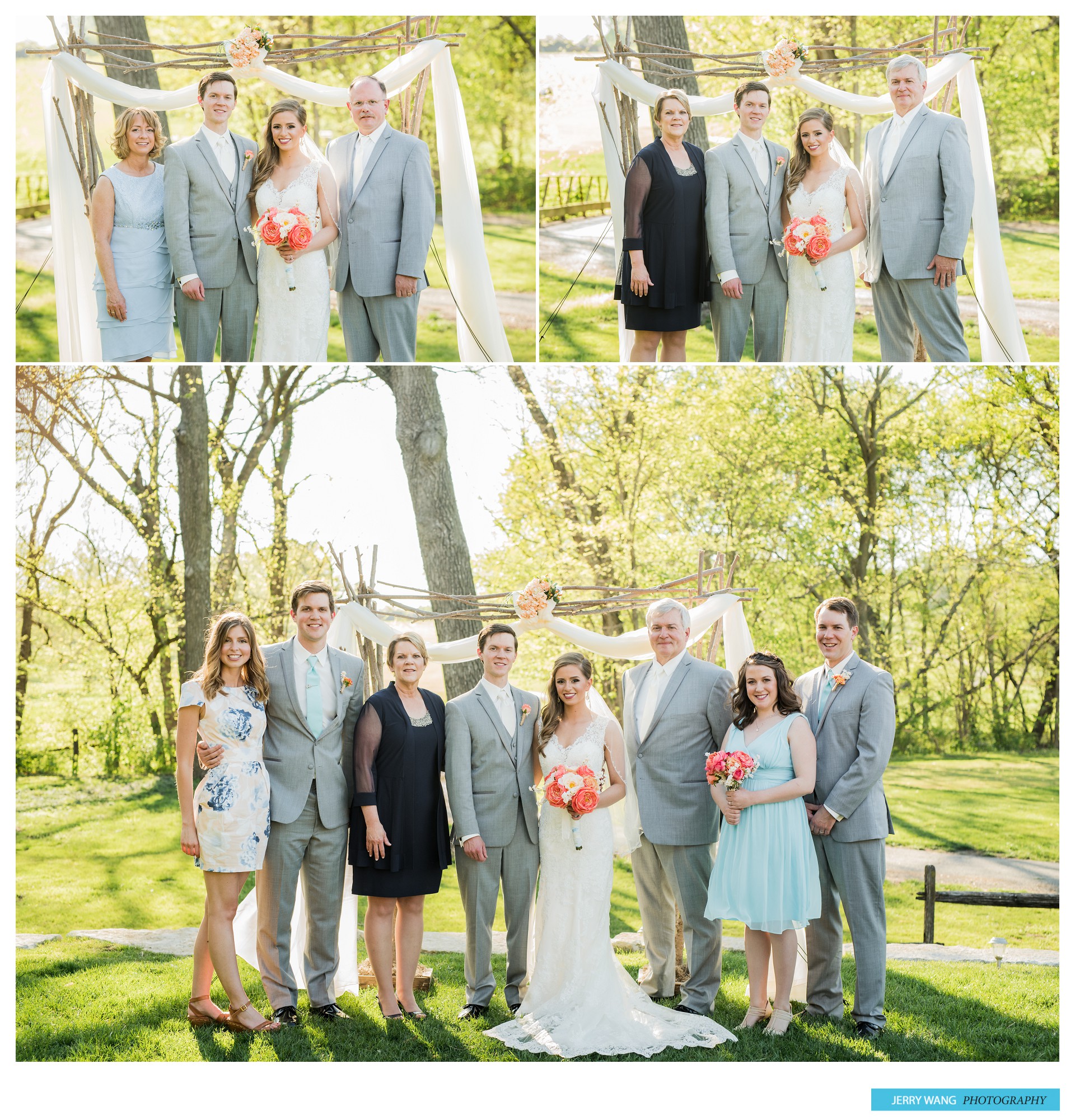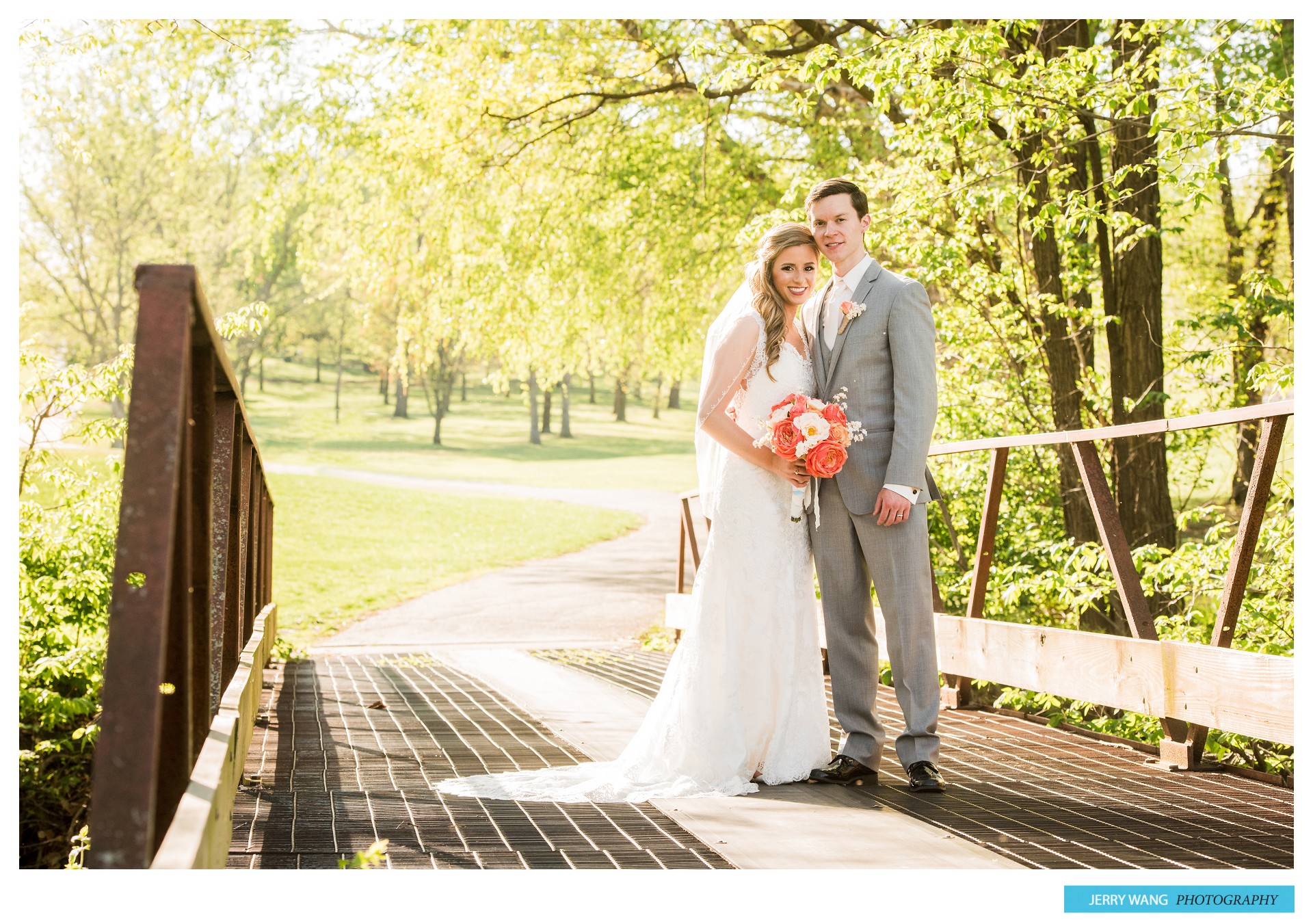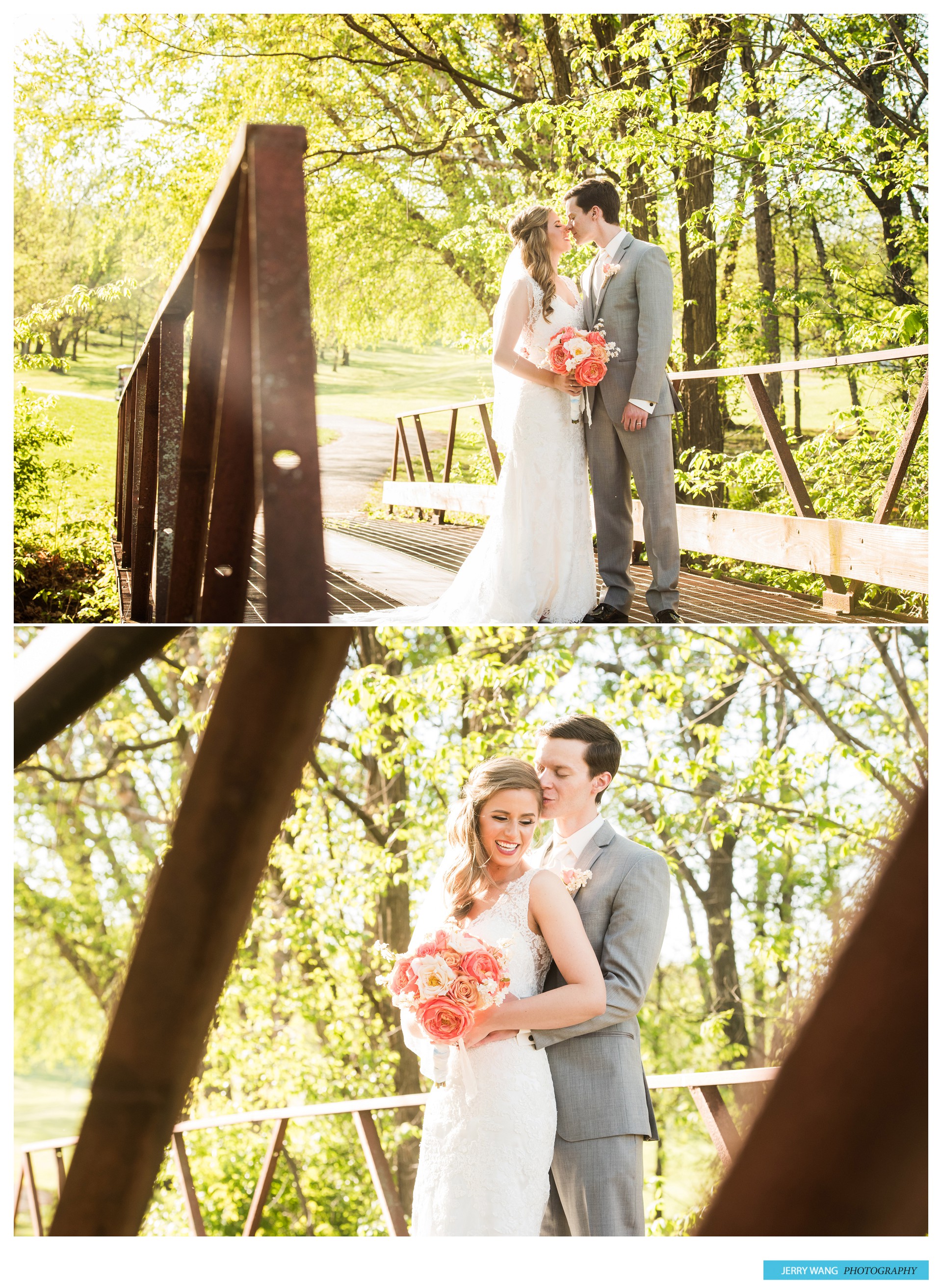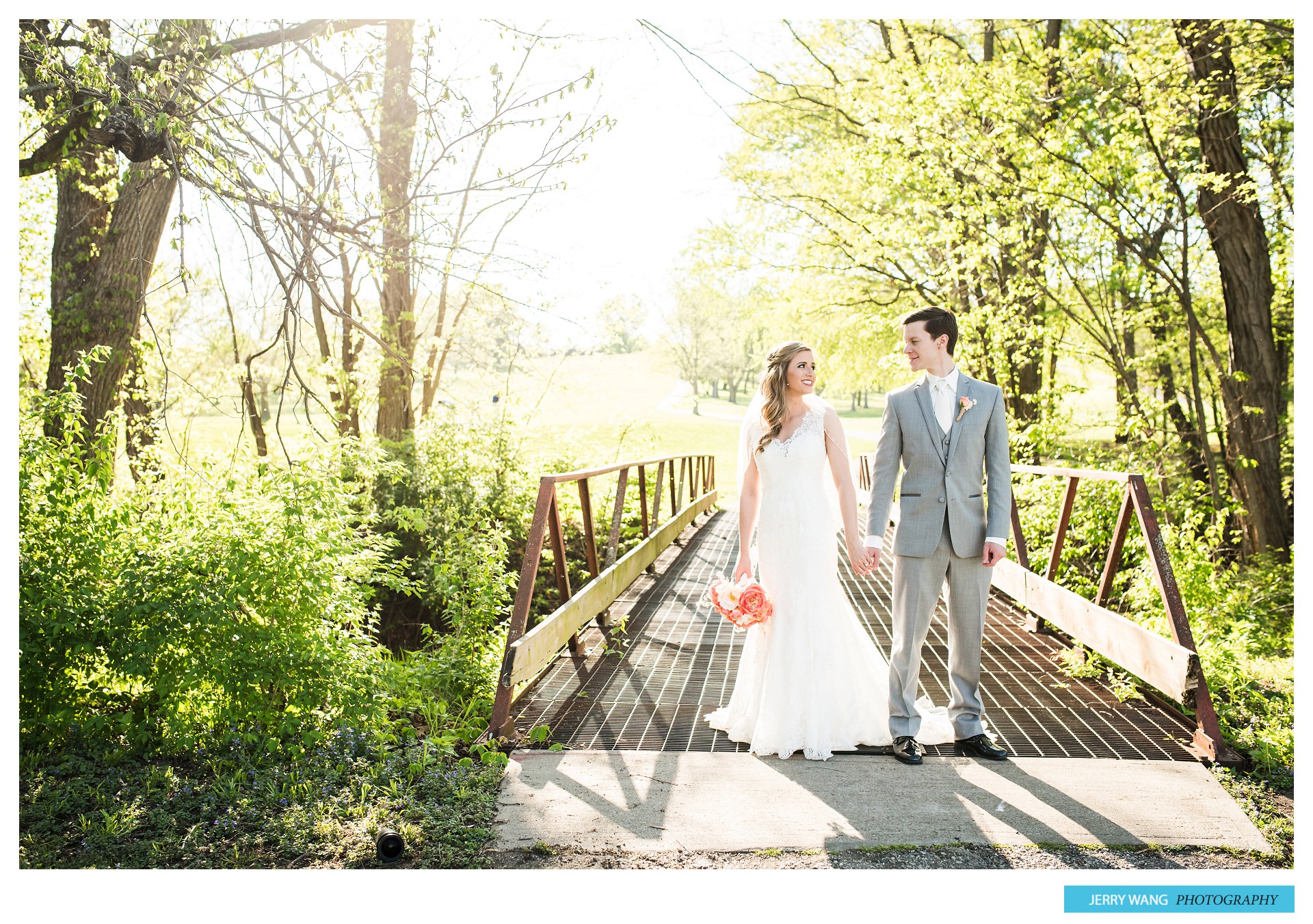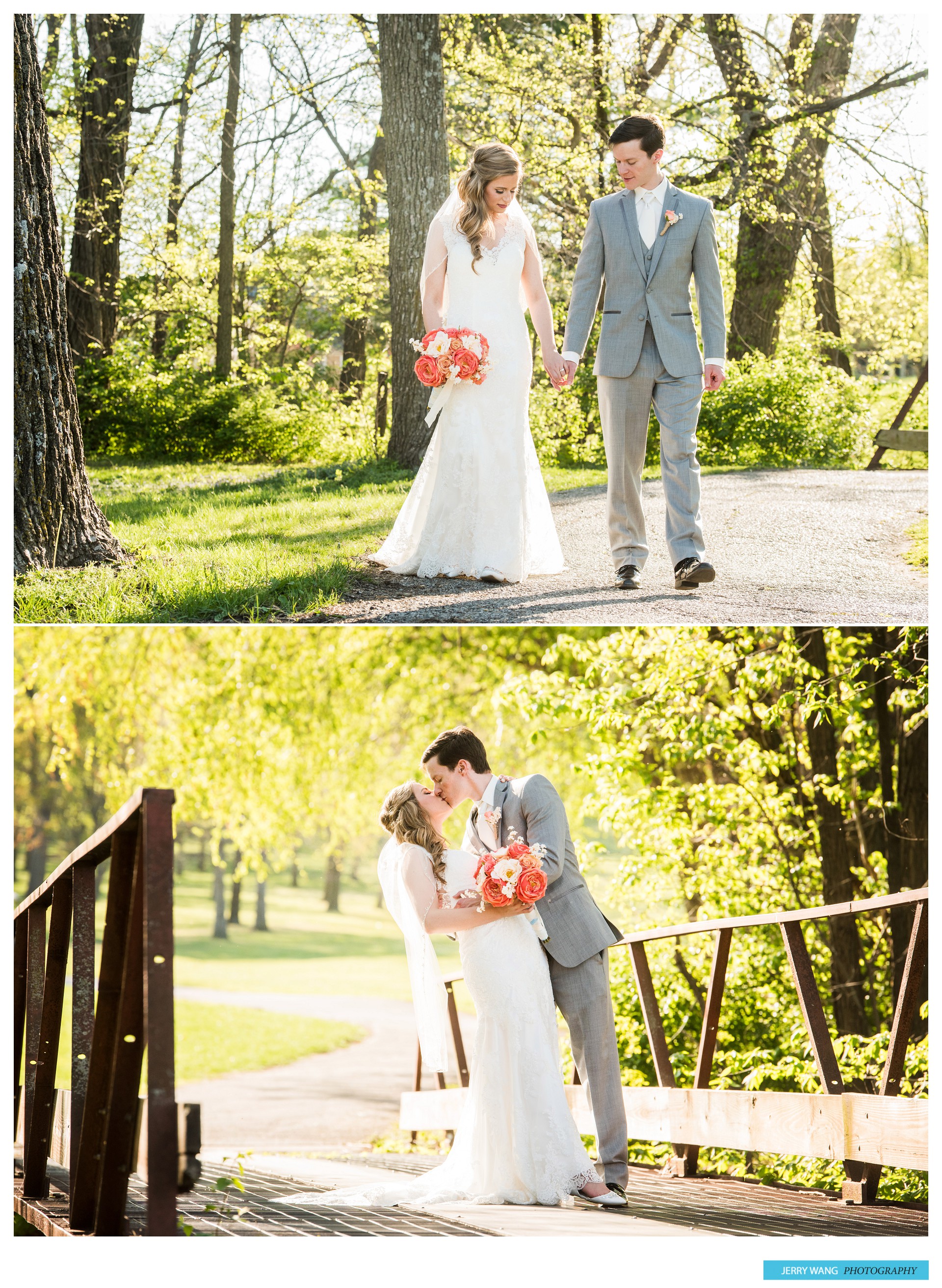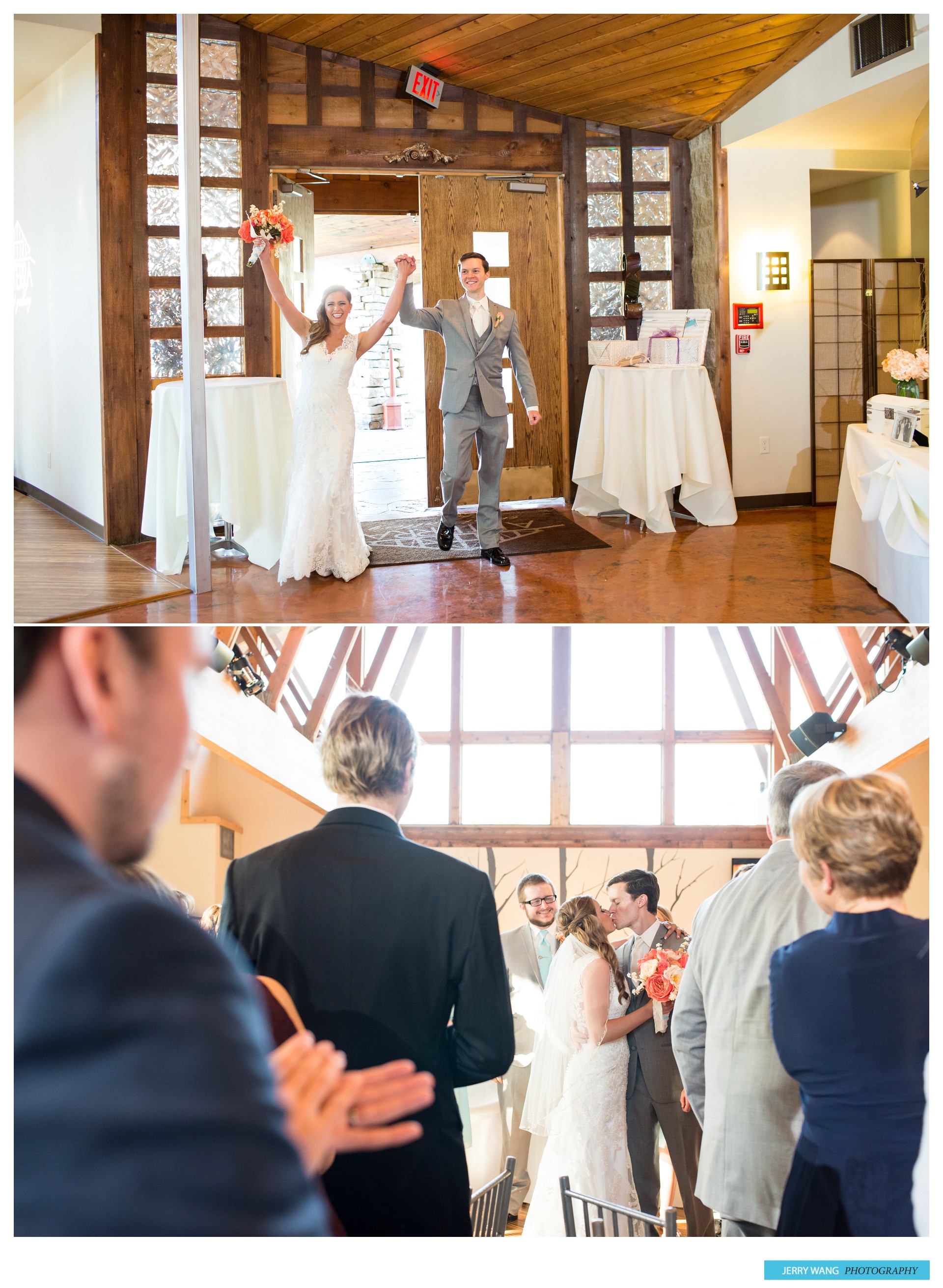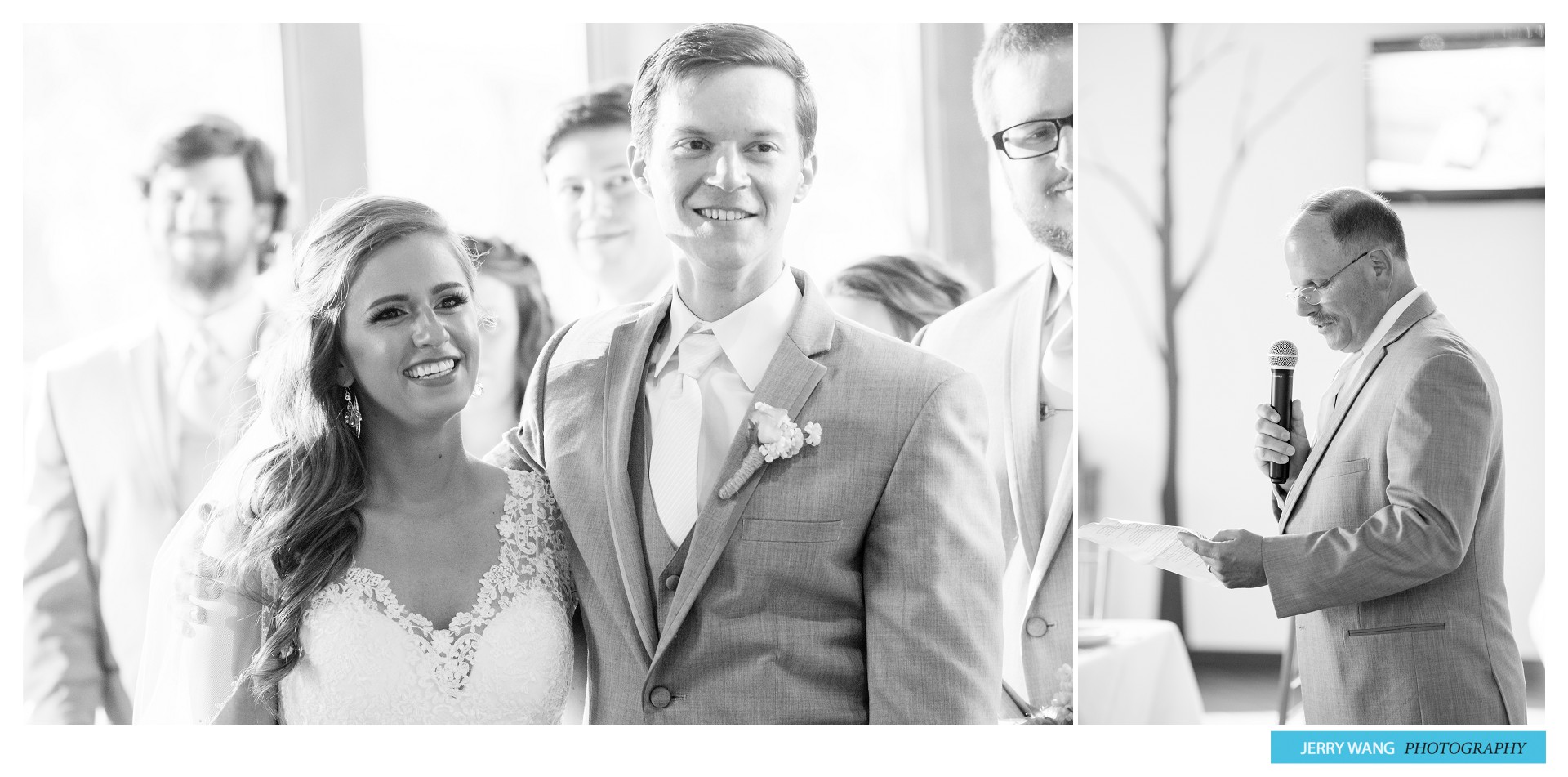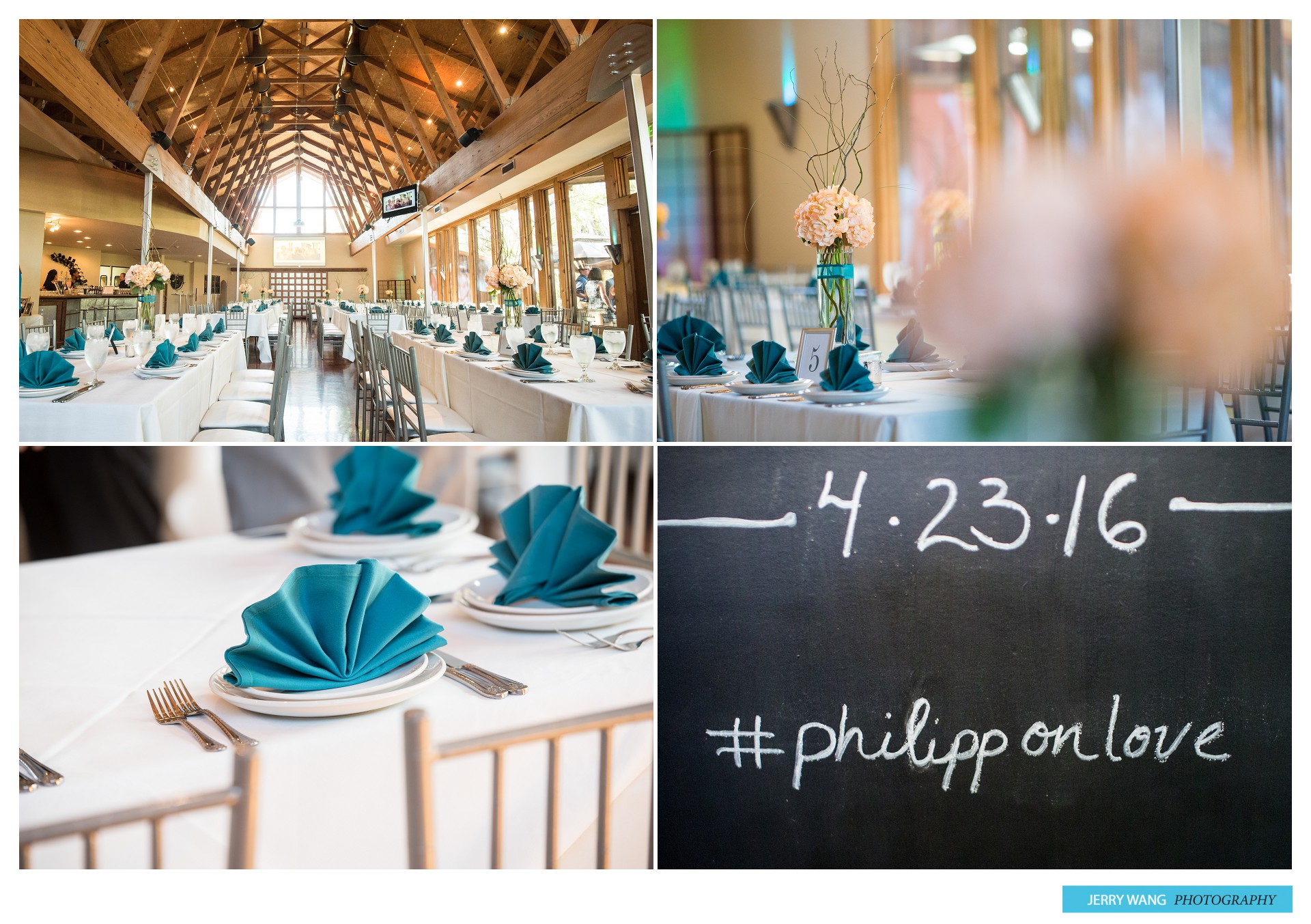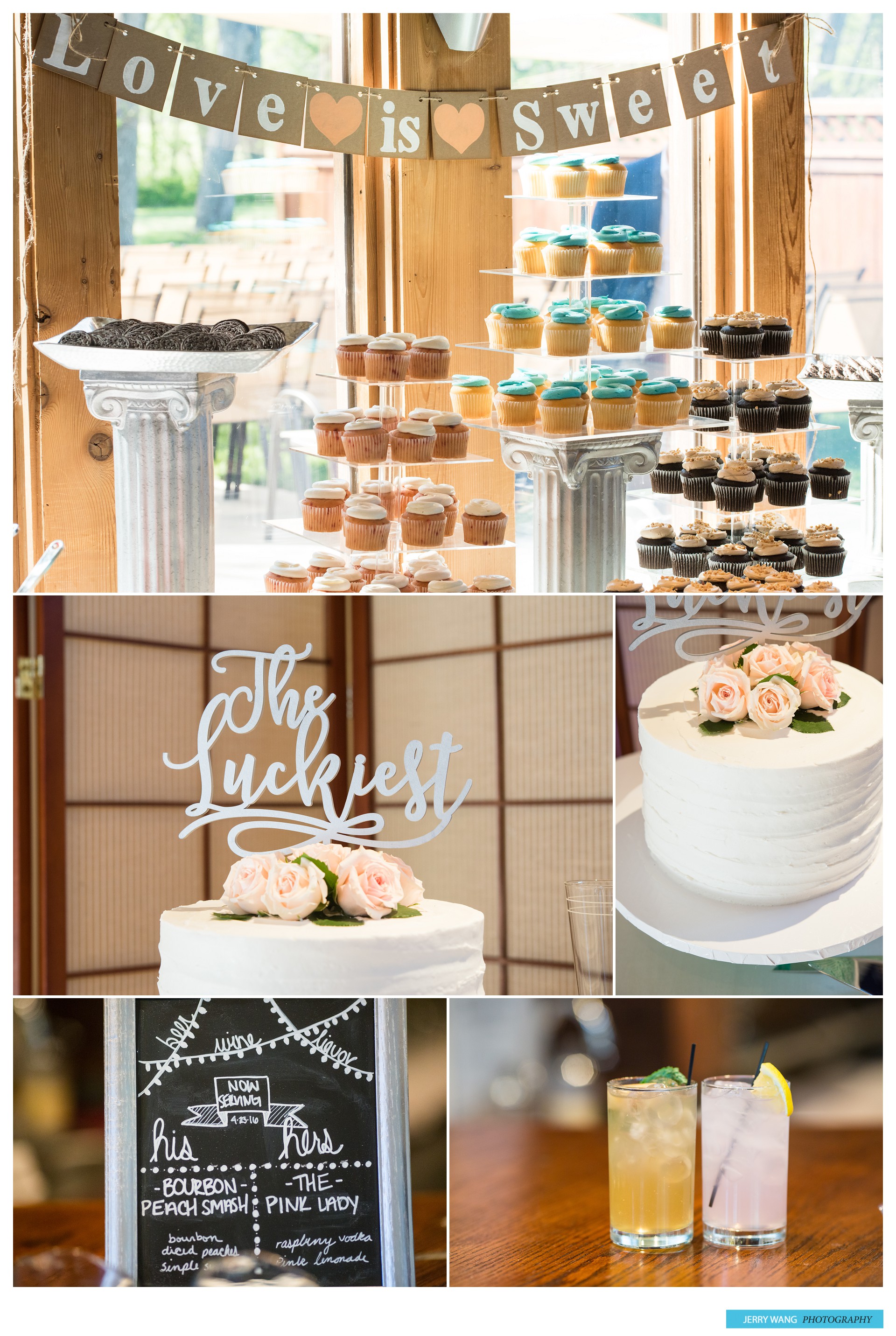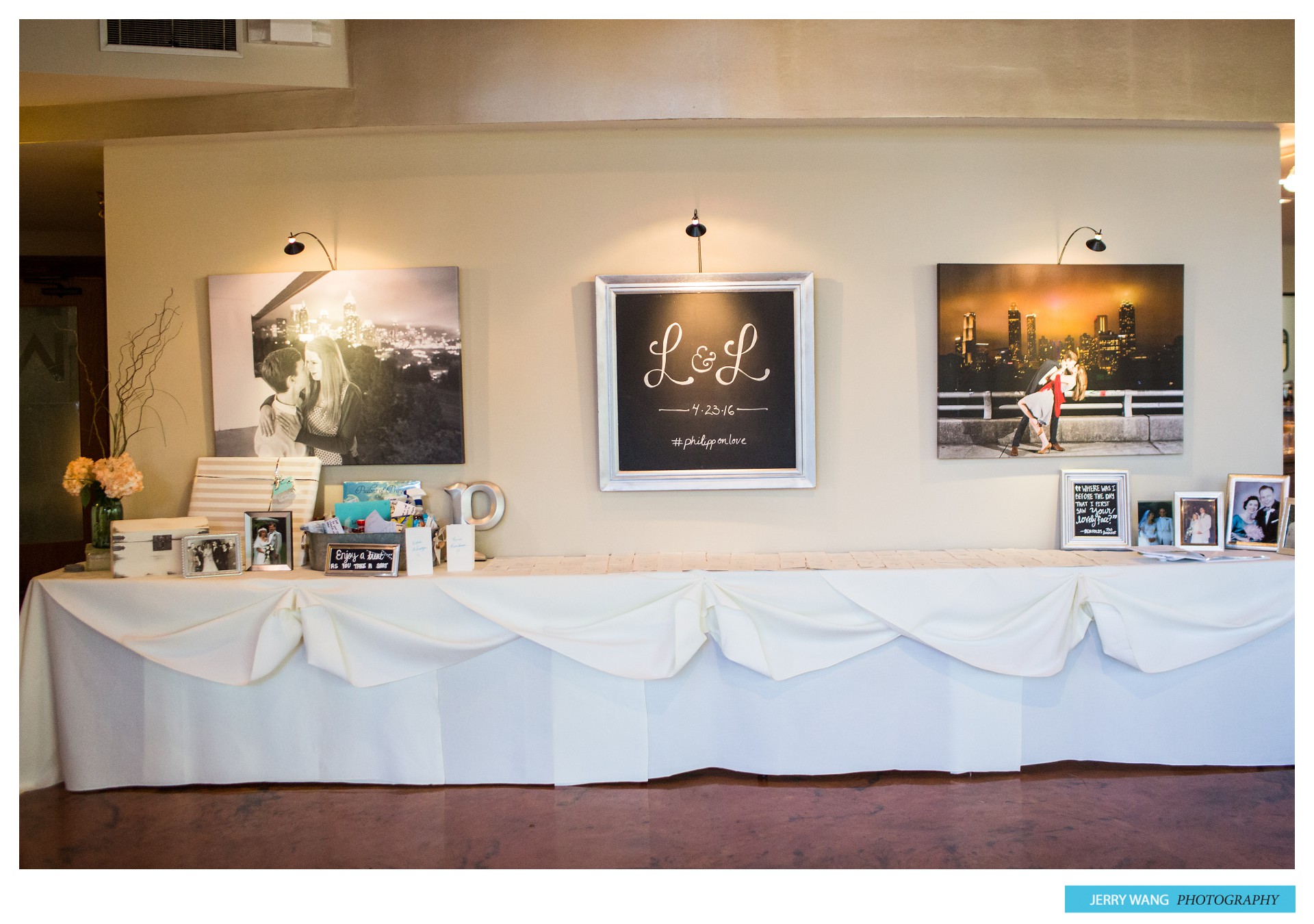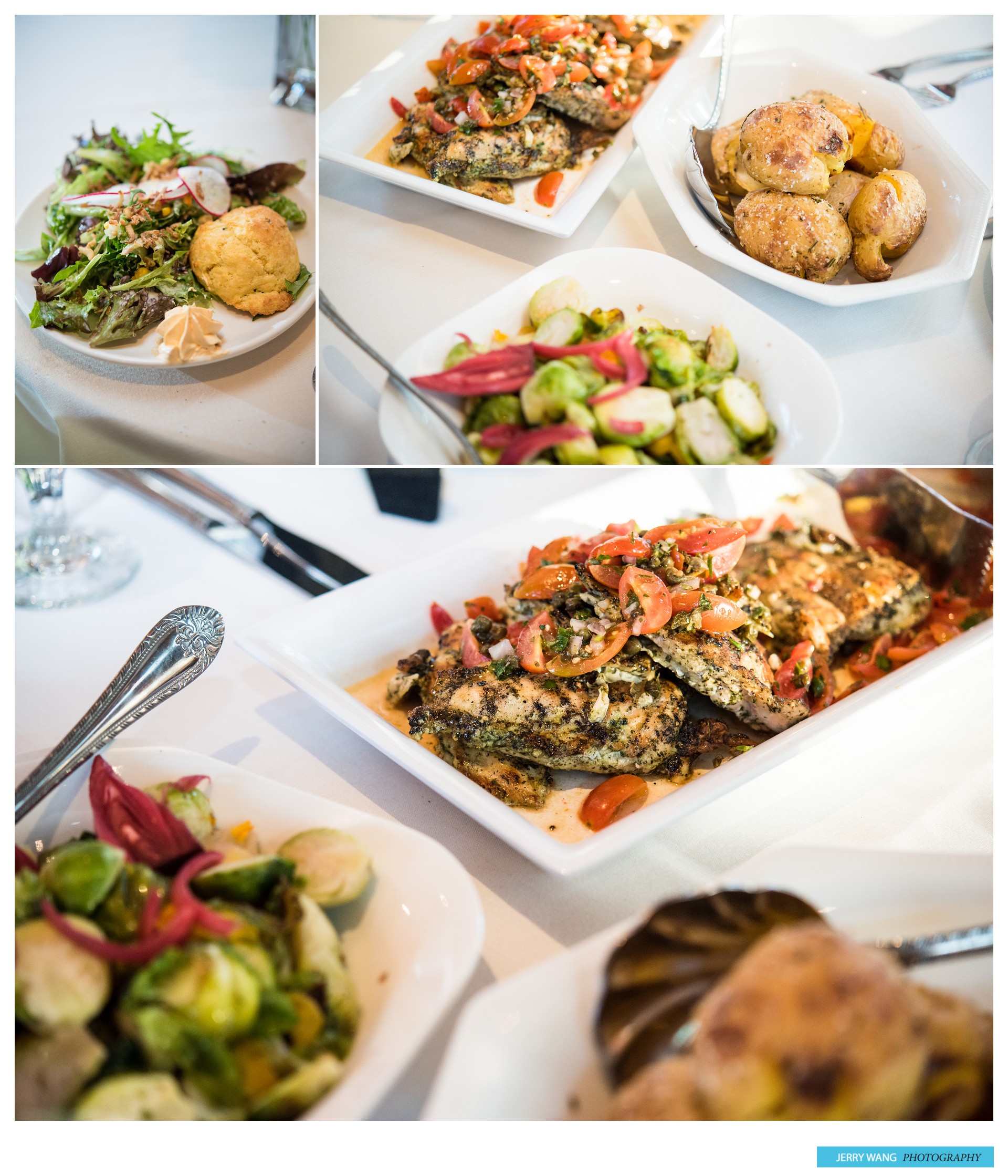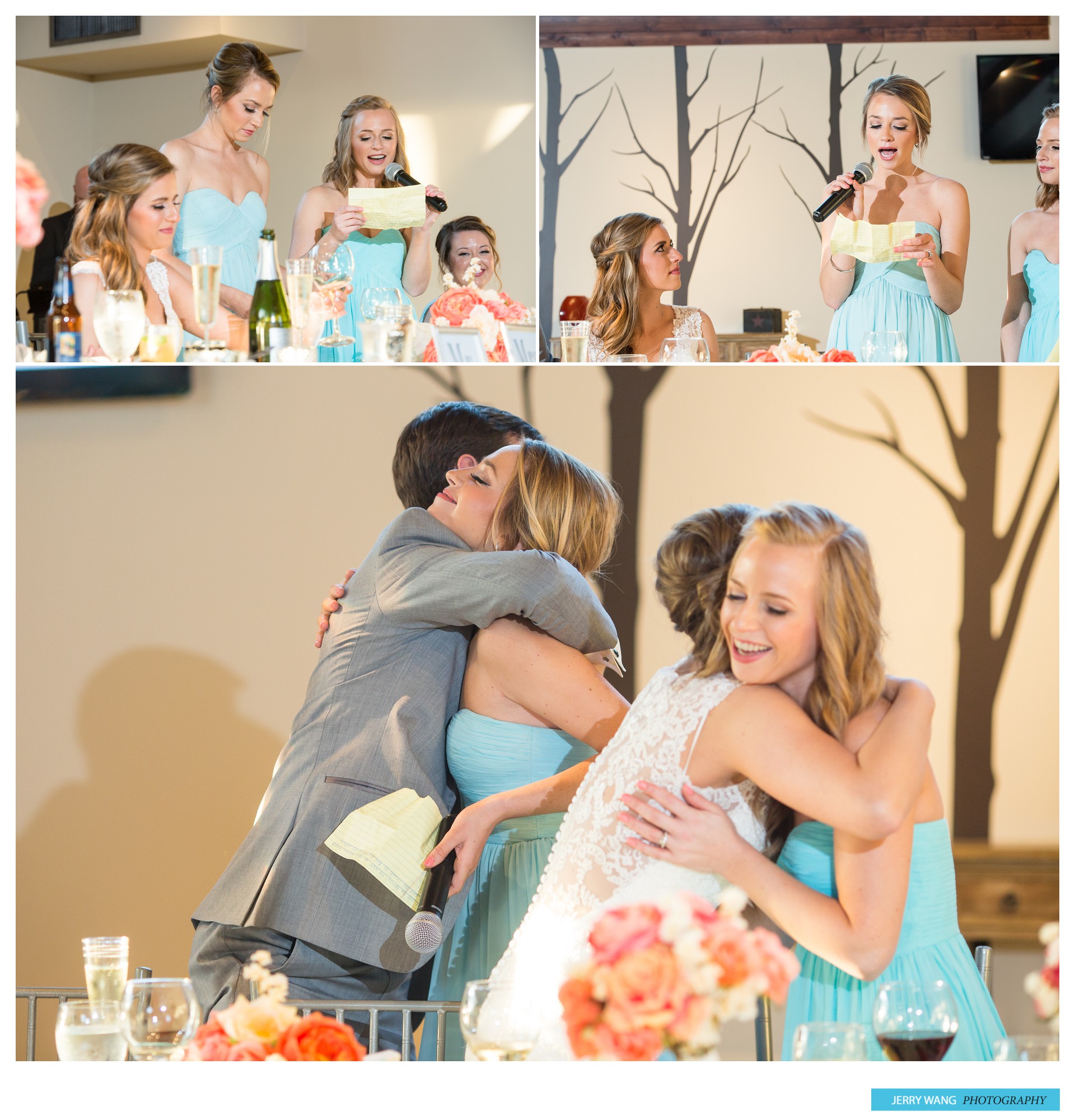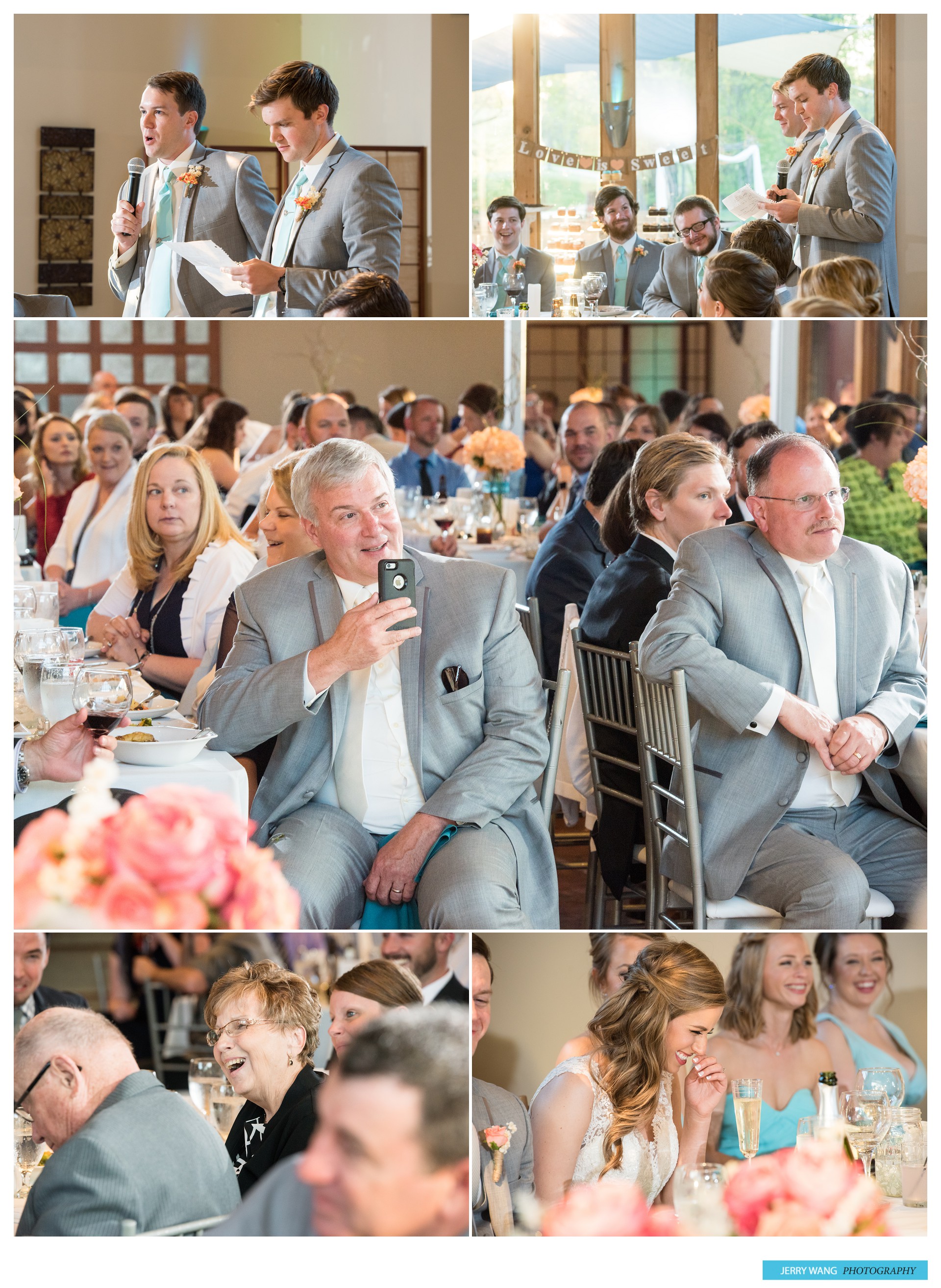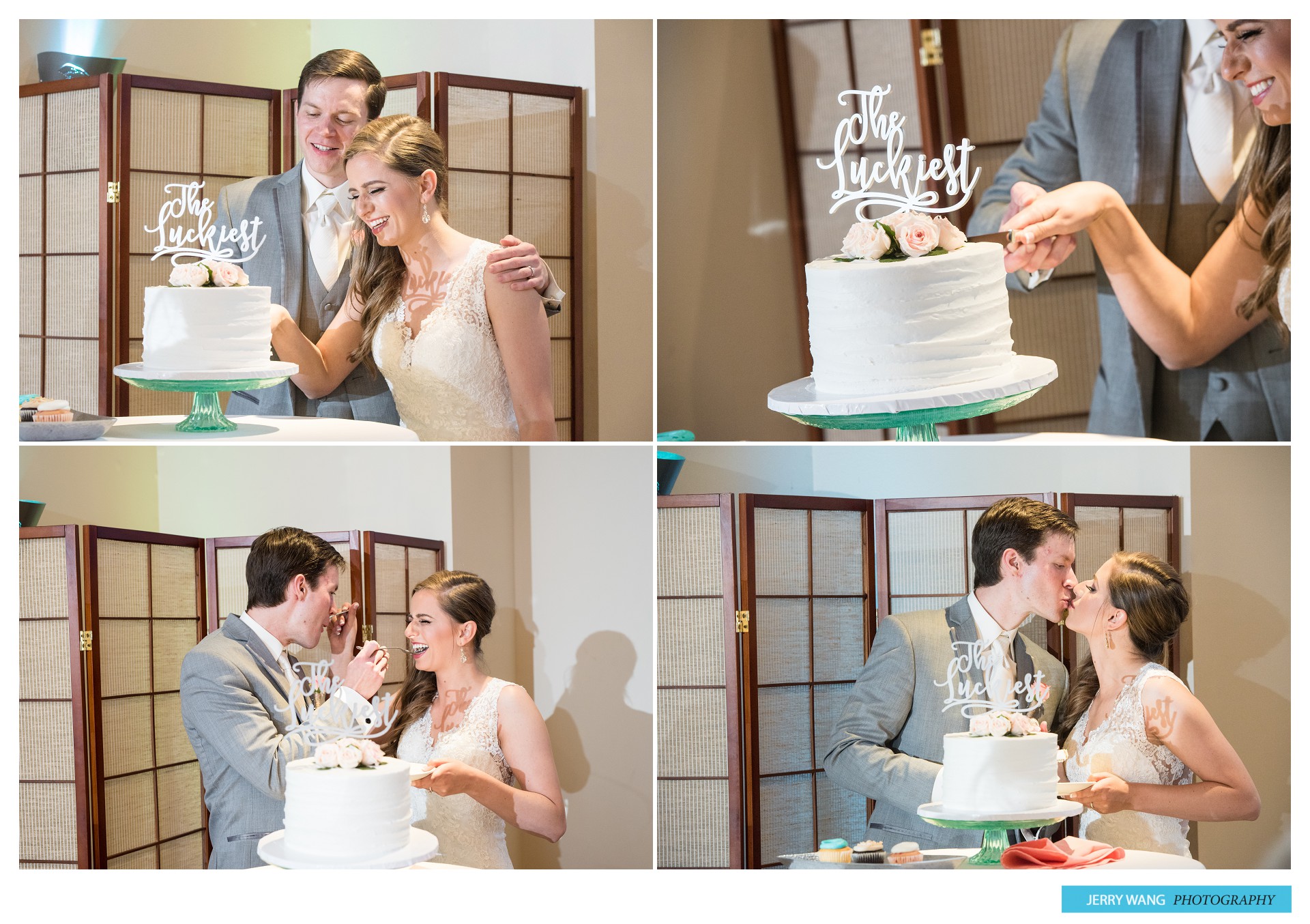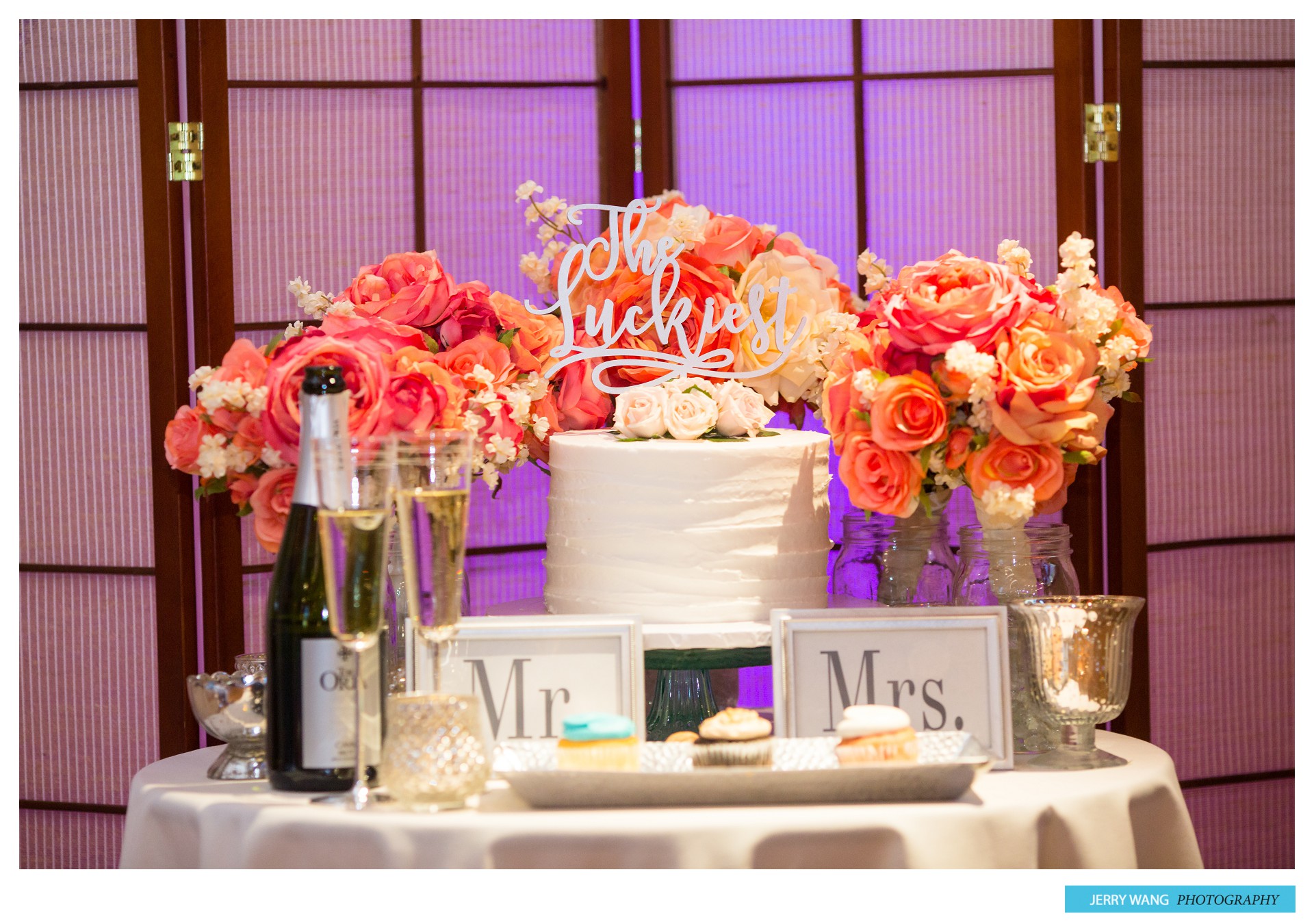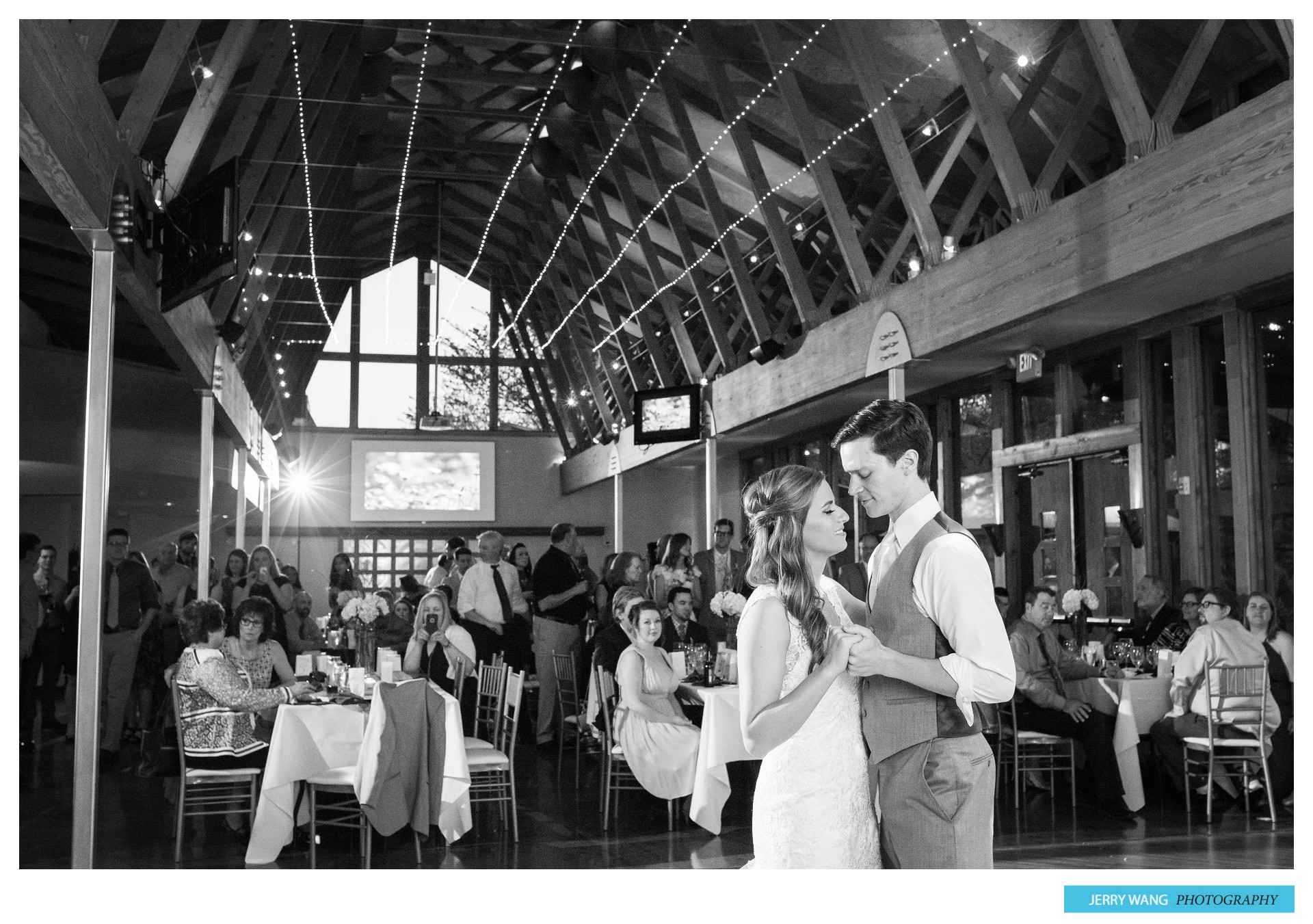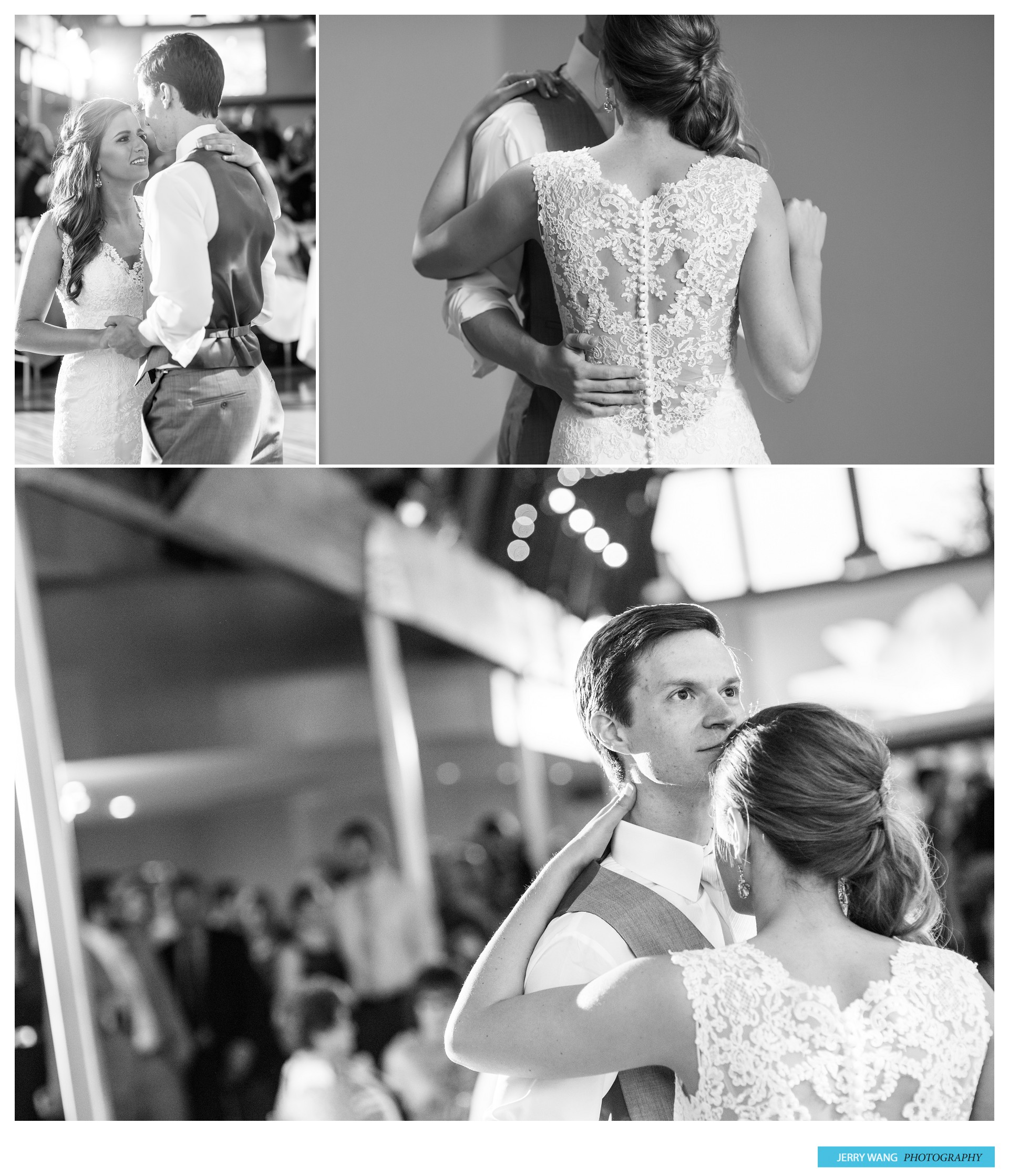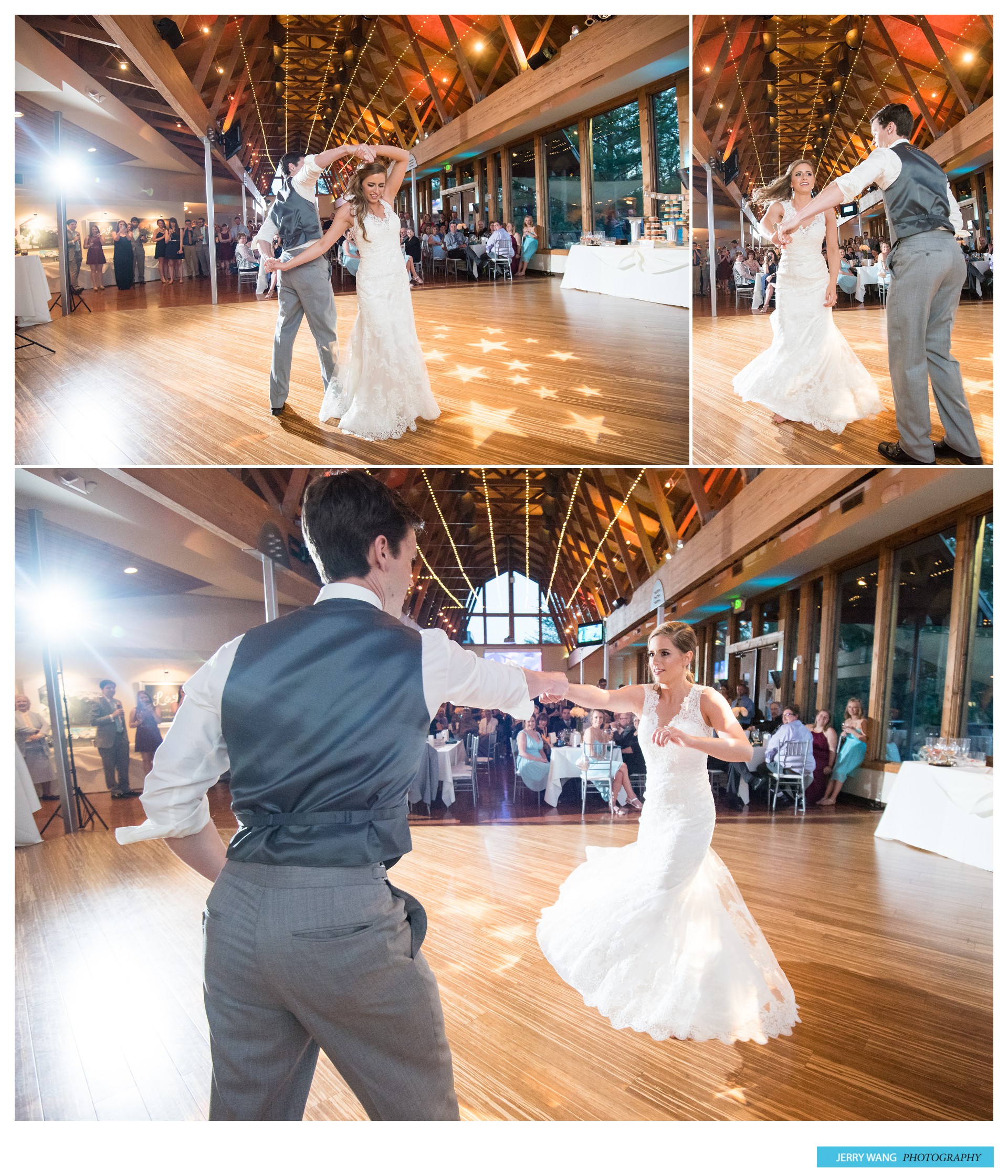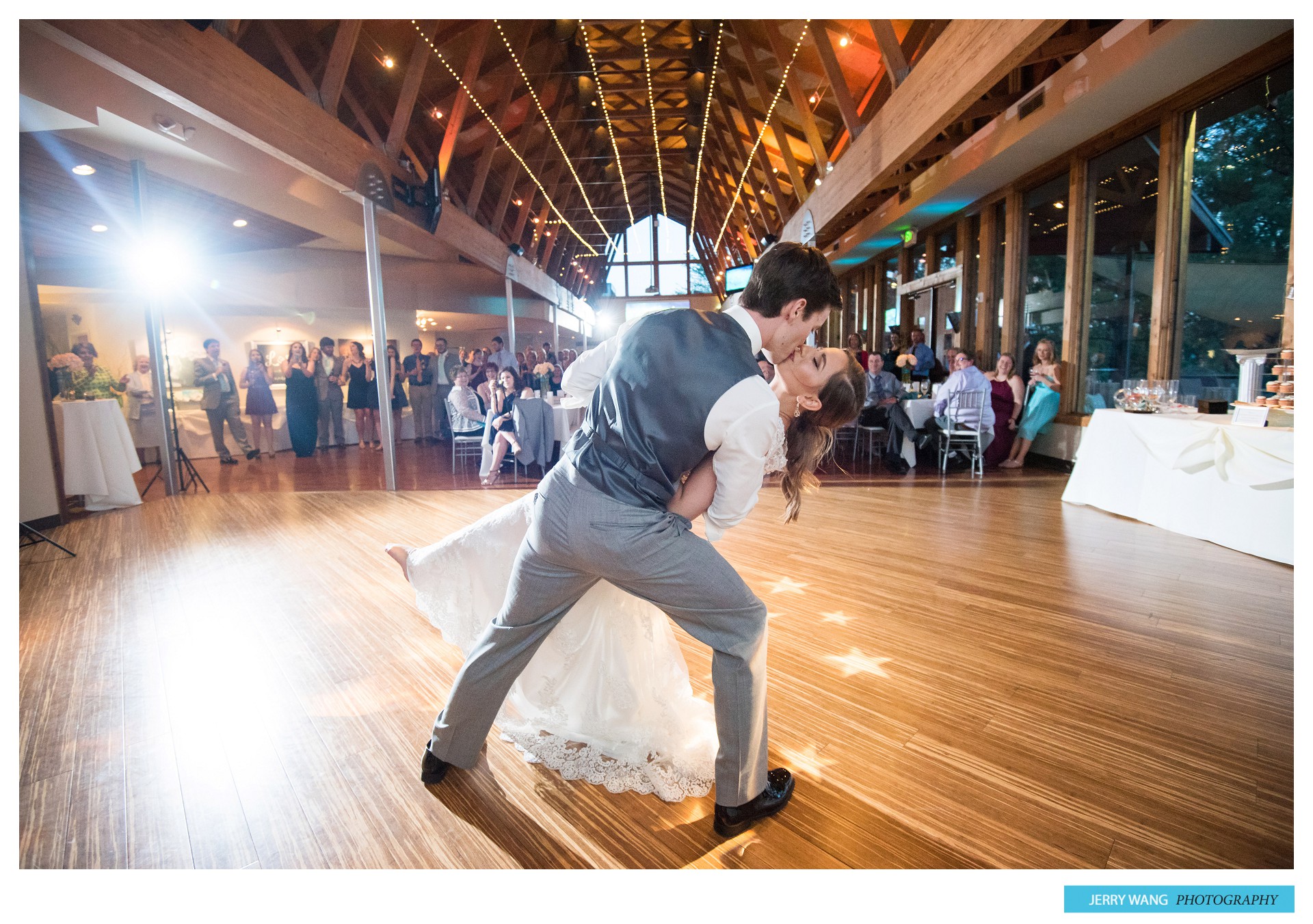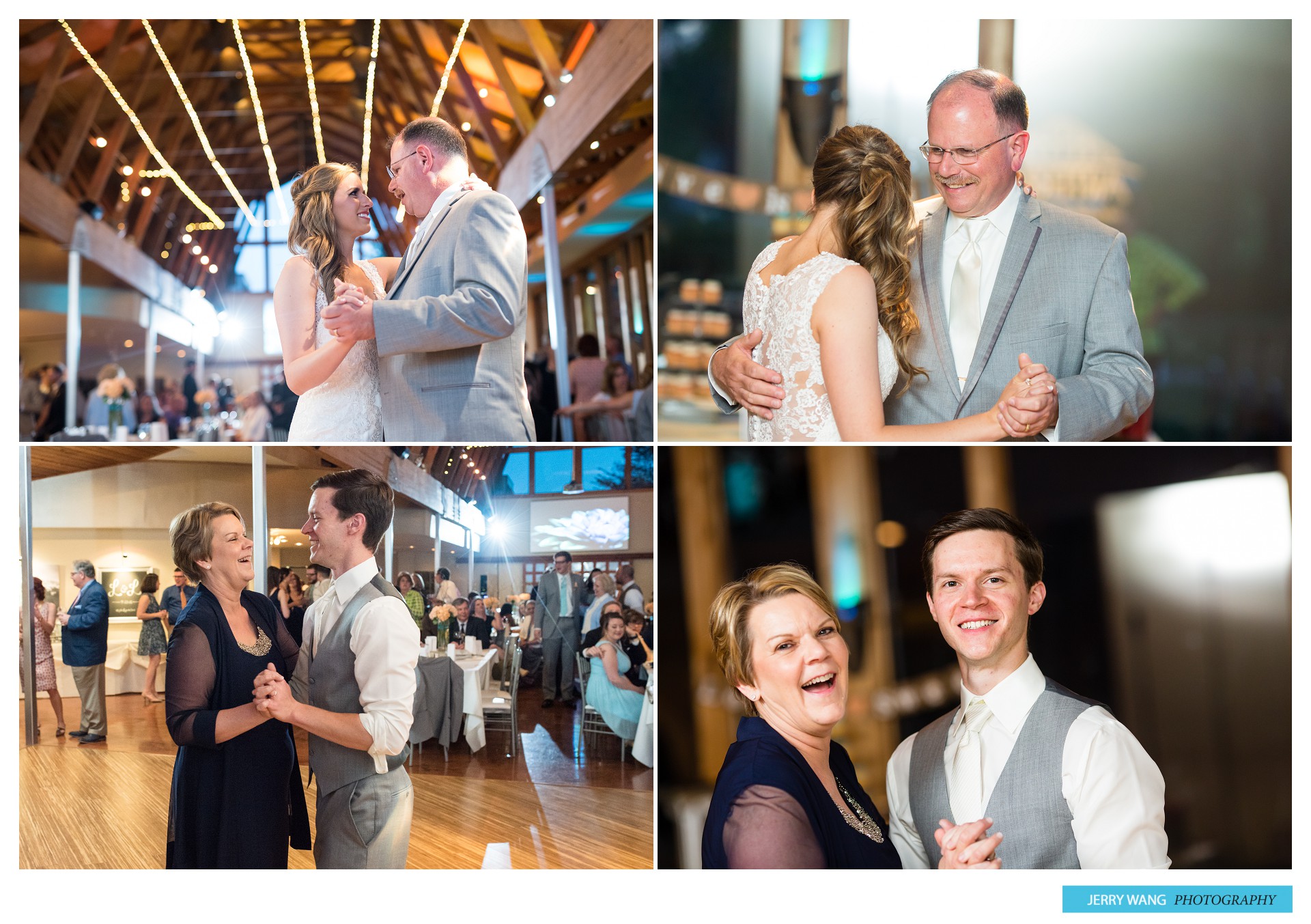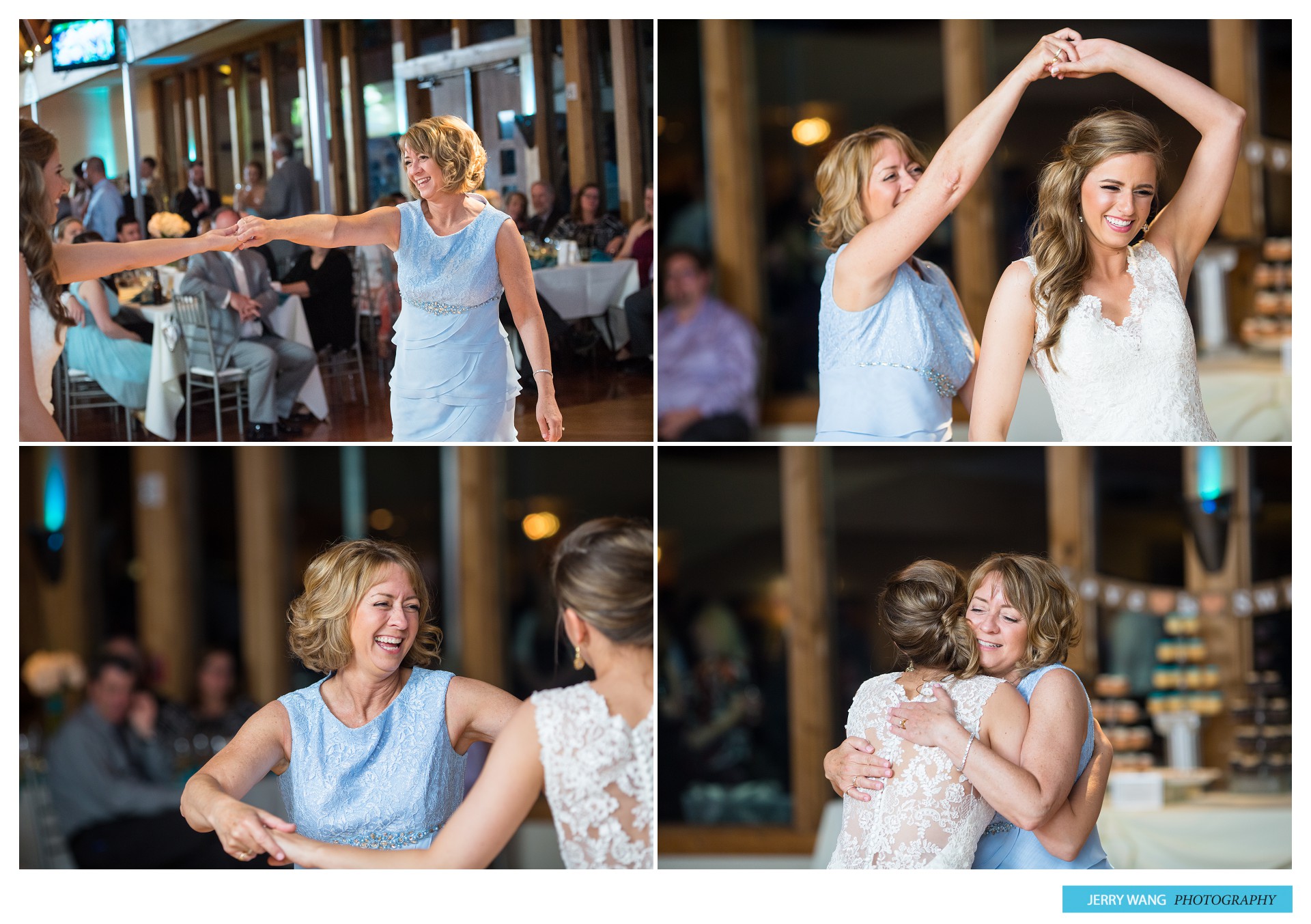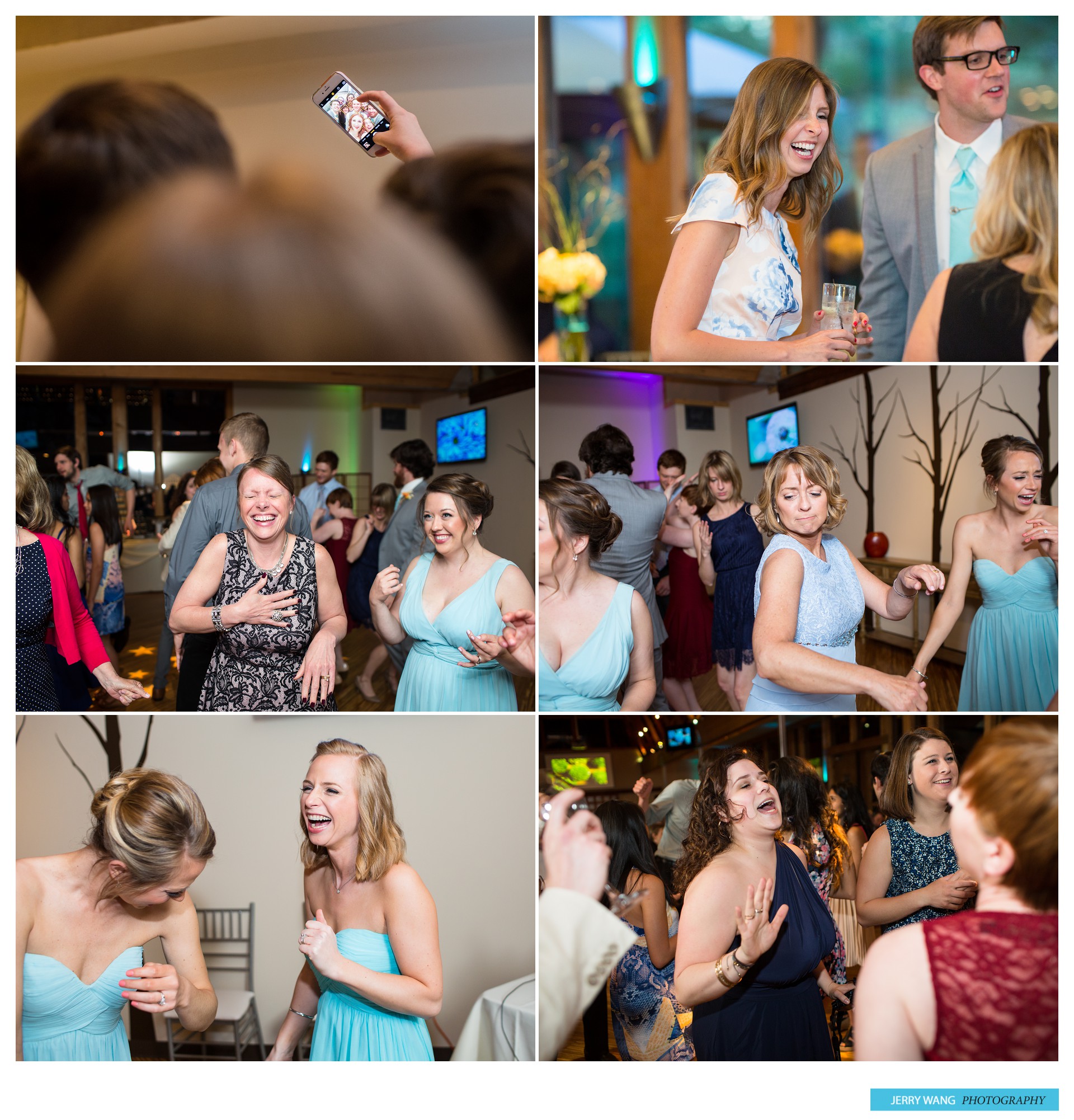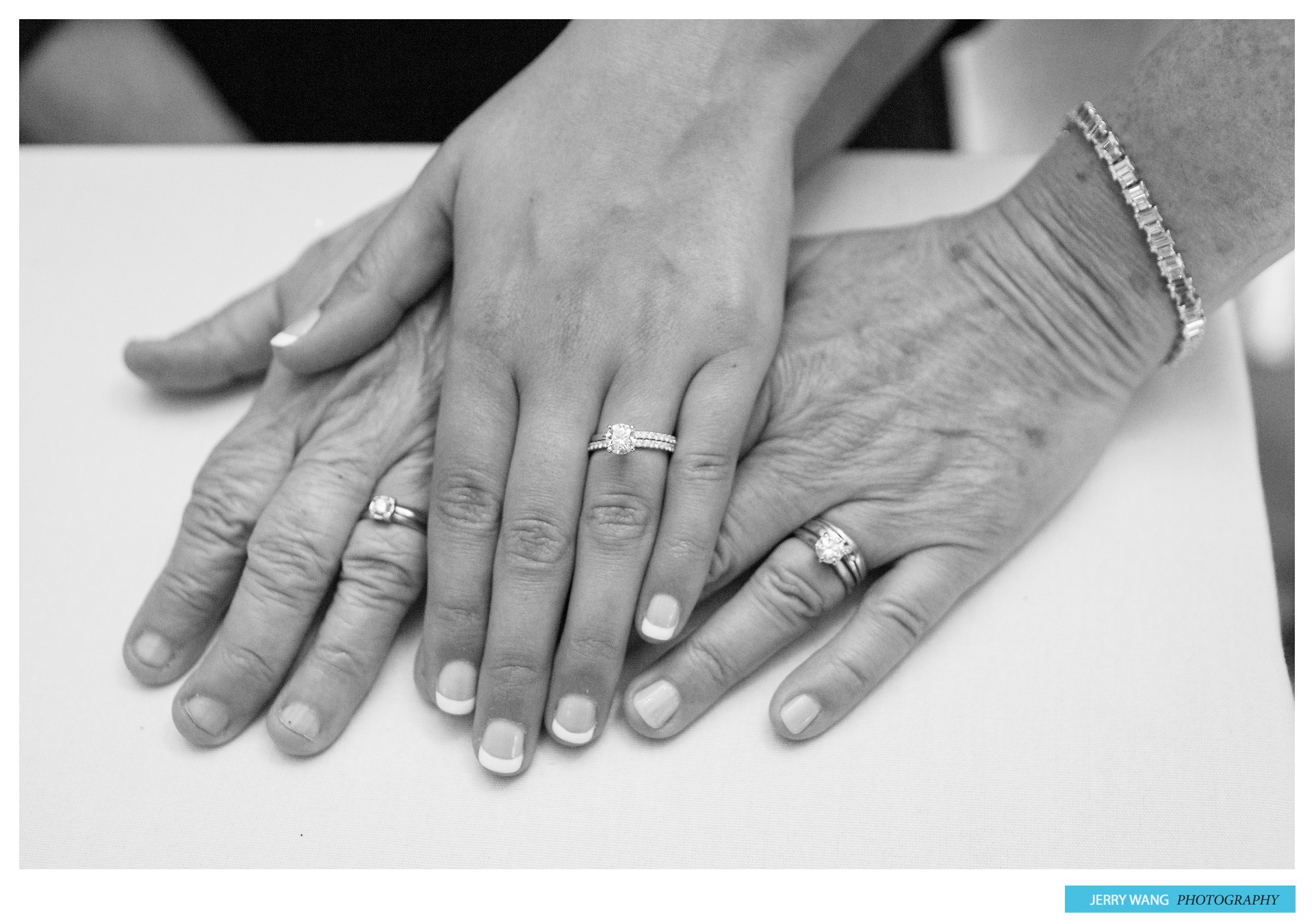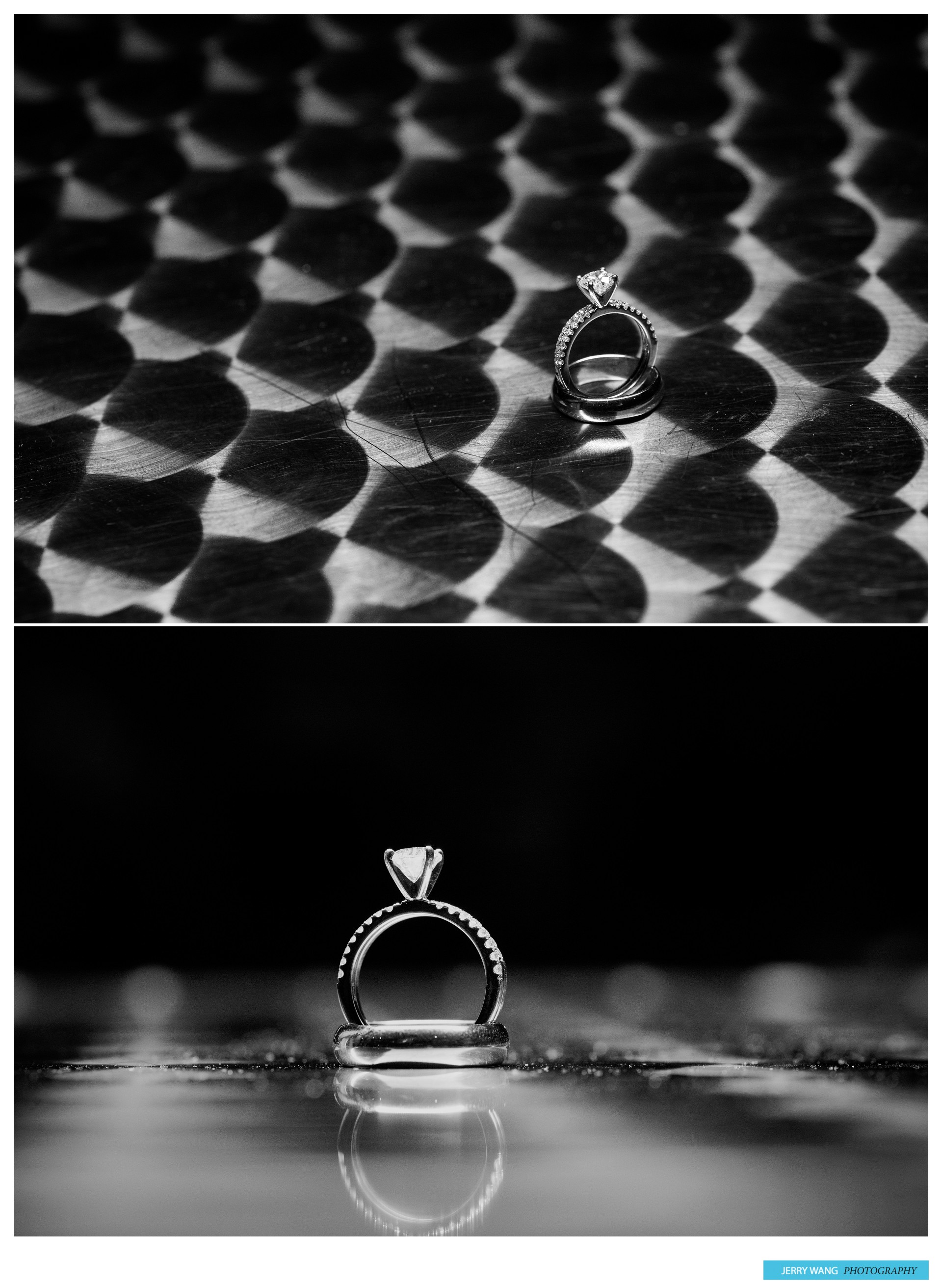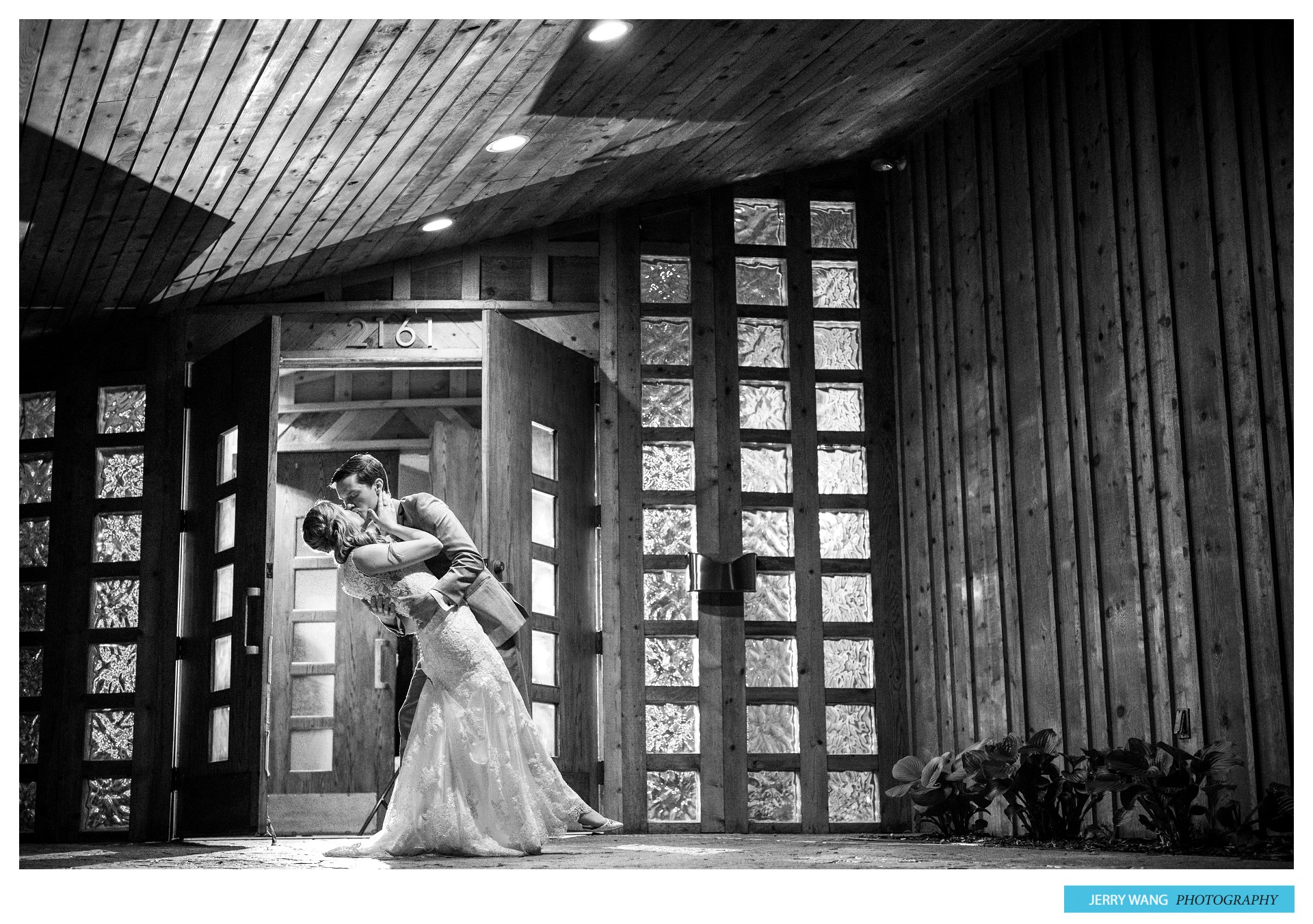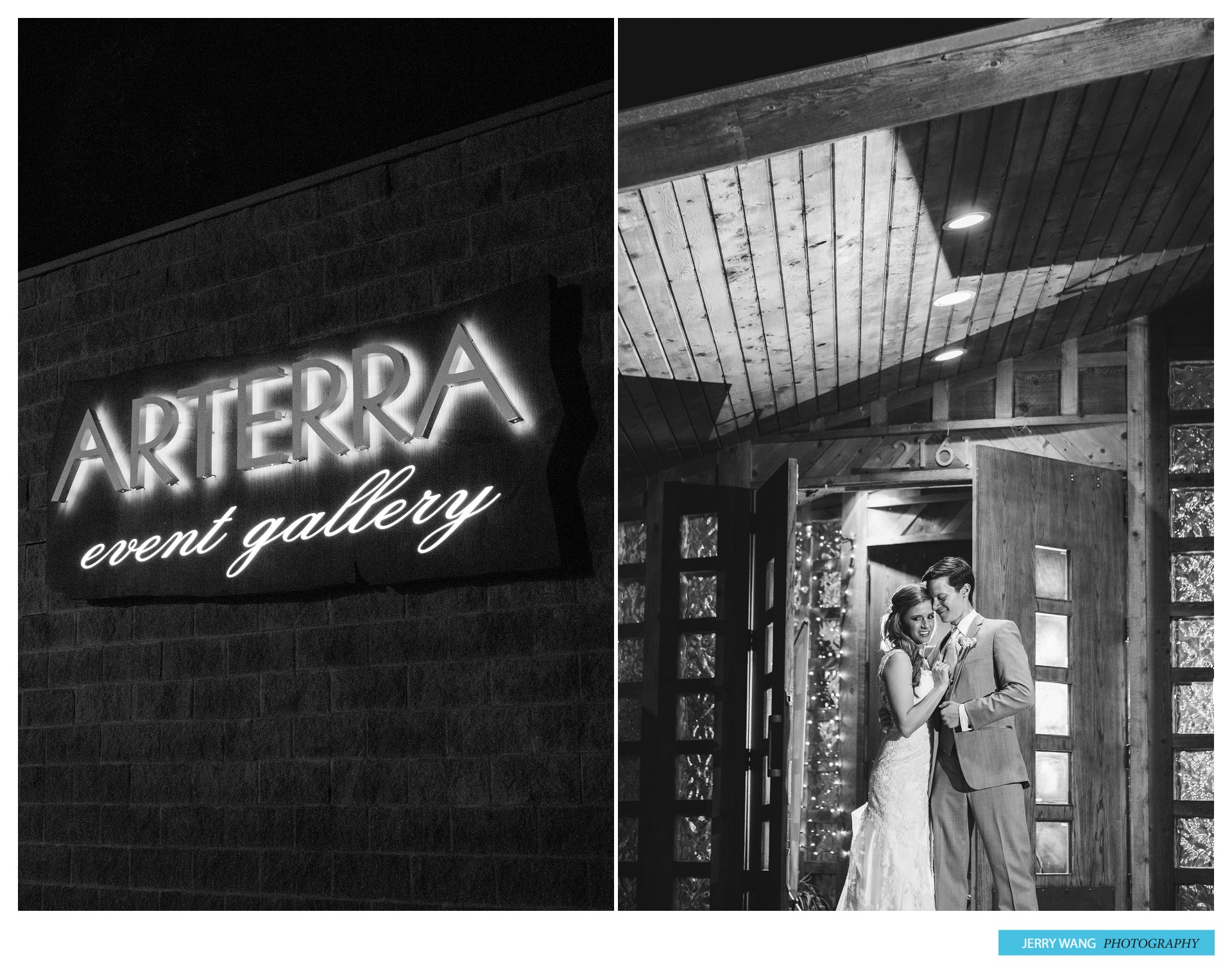 Comments
comments