K&N | Falcon Lake Golf Club | Bashor Linwood Wedding Photographer
Vendor List
Photography | Jerry Wang Photography | Associate Photographer: Travis Young
Florist | Tracy – Price Chopper
Ceremony Location | The Golf Club @Falcon Lakes
Reception Location | The Golf Club @Falcon Lakes
Wedding Planner | Consultant: Brenda Joseph, sister of the bride
DJ | Carrieoke
Dress Designer | David's Bridal
 Tell us how you first met? Who what when where why? Give us the dirty details.
Nina: We found each other on Match.com.  We met at the Upstream Brewery. I normally limited initial meetings to 1 hour but gave Kim 5 hours.  I knew he was not like all the rest.
Kim: I knew within the first couple minutes this woman was special.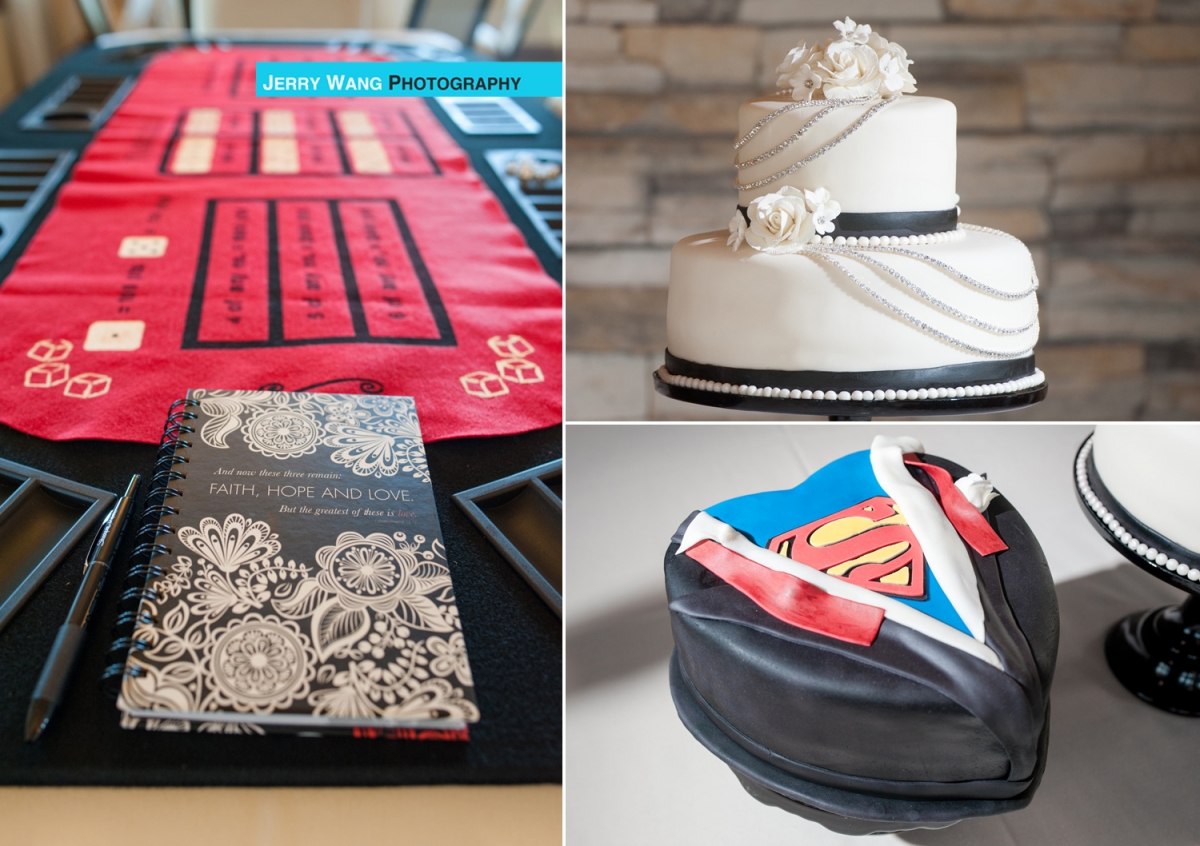 When did you know he / she was the one? Was there something he / she did? 
Nina: I was very cautious at first because I knew I was falling quickly but then soon realized it was OK because he was "the one".
Kim: Since we hit it off so well and had so much in common, I was very careful not to "mess this up" as I fell in love with Nina very quickly.
Tell us about the proposal (did you see it coming, how long was it in the planning? How did you feel? Nervous, excited, freaking out?)
Nina: We talked about marriage before Kim proposed.  It happened rather quickly and did not go as Kim had planned.  He had to work late and couldn't make it to the jewelry store to pick up the ring,  but he already had the roses and words in Korean that were supposed to be part of the proposal.  It didn't matter though because I knew I wanted to be his wife.
Tell us the one thing you love most about each other. 
Nina: There is so much I love about Kim.  I love what we have in common with each other and how we complement each other.  Aside from being handsome and smart, he is kind and considerate and I love how he loves me.
Kim: As I said in my vows, she completes me. She is beautiful, very intelligent and can teach me a thing or two about poker. I look forward to each time I see her, if it is only a change of rooms.  We are so comfortable together, having so much in common, that it seems like we have known each other much longer than we have.
If you feel comfortable, share with us something silly or quirky the other person does.
Nina: I have far more quirks than Kim does and he puts up with them. : )
Kim:  And she puts up with mine.  : )
Besides getting married – what's the one thing you are looking forward to on your wedding day?
Sharing our big day with friends and family.

What's your favorite trend for weddings right now?
Nina:  That almost anything goes.  We can keep with tradition on some things and do our own thing, too.
Kim: I, too, like the traditional aspects of the standard ceremony, but since this is our second marriage, we both felt we'd make this day one WE wanted.
What inspired your décor or theme?
Both of our families are game players and I especially like poker.  Casino Royale seemed like a natural.
What's one thing you wish you would have known earlier in regards to planning?
Nina: If I were to do it over, I would have kept things simpler and a little less expensive.
Kim: And if it were me, I would not change a thing, except maybe educate people on what an RSVP means and how important it is to planning the big day.
Comments
comments