Photos from Jordan and Ryan beautiful wedding in Colorado Springs at the Glen Eyrie castle, Pinery at the Hill and Garden of the Gods. Photos by Kansas City wedding photographer Jerry Wang Photography.
 Tell us how you first met? Who what when where why? Give us the dirty details.
We first met at a BYX (the fraternity Ryan was a part of) toga party. Ryan was in charge of the event and gave me an award for best dressed that night! Which is funny because I was wearing a red sheet that I borrowed from my friend as a toga. We didn't start dating though until several months later when we reconnected through mutual friends.
When did you know he / she was the one? Was there something he / she did?
Jordan- It was my first trip visiting Ryan in Honduras (he has lived the past two years working at an international school in Honduras.) We were riding in a taxi to try and catch a ferry. It was a pretty stressful time as people don't run on quite as exact schedules in Honduras as they do in the United States and we were worried about missing the ferry back to the mainland. I just remember I was praying in the car since I was pretty stressed out and I looked over at Ryan and in that moment I just knew that he was going to be my husband.
Ryan- After seriously considering asking Jordan to marry me I decided to seek wisdom from reading through scripture. After reading through Galations 5 about the fruits of the spirit I quickly knew that there would be no one out there that would so beautifully match the fruits of the spirit of God.
What is the most memorable date you've ever had?
One of my favorite dates was the last time I went to go visit him in Honduras. We spent a weekend at an island off the coast of Honduras to go scuba diving. We ended up going on an unbelievable night dive and seeing a ton of wildlife such as sting rays, sea turtles and octopi. It was my first time being in the ocean at night too, so I was pretty scared. But Ryan reassured me and it really paid off. He's really good about pushing me outside of my comfort zone but always making sure I am okay
Tell us about the proposal (did you see it coming, how long was it in the planning? How did you feel? Nervous, excited, freaking out?)
Last summer Ryan moved to Nashville so we could live in the same city. During the course of the summer we had discussed a lot how we wanted to live in the same place together after our next year of long distance. One night Ryan surprised me and told me he wanted to go ring shopping together but that I should not get my hopes up as it wasn't going to happen for a while. Then without me knowing the next day he flew out to Colorado to ask for my parents blessing! Four days later he told me he wanted to take me out to a nice dinner. (This should have been a sign but I really believed him that it wasn't happening for a while so I didn't get my hopes up!) After dinner he told me he wanted to take me to one of my favorite spots in Nashville, the Cheekwood Botanical Gardens. While we were driving there I remember telling him, "Oh that would be fun to go to but it is probably closed since its later in the evening." When we got there we pulled up to the gate and sure enough it was closed but Ryan insisted that we still try and go in. We talked to the gate guy and he said we could go in "but don't take very long." Little did I know at the time that Ryan had actually rented out the entire place and the guard was in on it! So we drove inside and the rule follower in me insisted that we probably shouldn't be in there, so when Ryan suggested we walk around for a while I started to get nervous that someone was going to come get us and kick us out. At one point while we were walking around Ryan had to tell me to calm down and that it was fine for us to be in there because I was freaking out so much! Finally we walked over to some beautiful waterfalls. Ryan then explained that as the waterfall had steps to it, it represented what marriage is like that we would have to overcome challenges together and move forward as a team.  Then he read me some bible verses that he said reminded him of me and proceeded to tell me that he loved me for the first time. Finally he got down on one knee and proposed! And I said yes
Tell us the one thing you love most about each other.
Jordan- Ryan is the most honest person that I know, he has incredible integrity that shows through in everything that he does and is a man of God. He has always made me feel confident, beautiful and loved.
Ryan- I love the sweet tender side of Jordan. Her tenderness melts my heart.
If you feel comfortable, share with us something silly or quirky the other person does
Jordan- Ryan only eats one thing on his plate at a time, in order from most preferred to least preferred item. If he goes for it first, you know he's excited to eat it
Ryan- Whenever Jordan gets embarrassed she usually tries to hide underneath my arm, which is super cute.
Describe the theme or décor for your wedding.
Classy and elegant, our wedding colors are blush and black.
Vendor List:
Photography | Jerry Wang Photography
Video | Nathan Combs Filmworks
Florist | Liese Butler – The Pinery at the hill
Ceremony Venue | Glen Eyrie Castle
Reception Venue | The Pinery at the Hill
Wedding Planner | Glen Eyrie Castle- Kelsey Wilson, The Pinery at the Hill- Ashley Trimbach
DJ / Entertainment | All Star DJS- The Pinery at the Hill
Catering | The Pinery at the Hill
Cake | Marilyn Black (Ryan's Mom)
Dress Designer | Priscilla of Boston
Dress Salon | Fabulous Frocks
Bridesmaid Dresses | Donna Morgan
Groom and Groomsmen Attire | Vera Wang for Men's Warehouse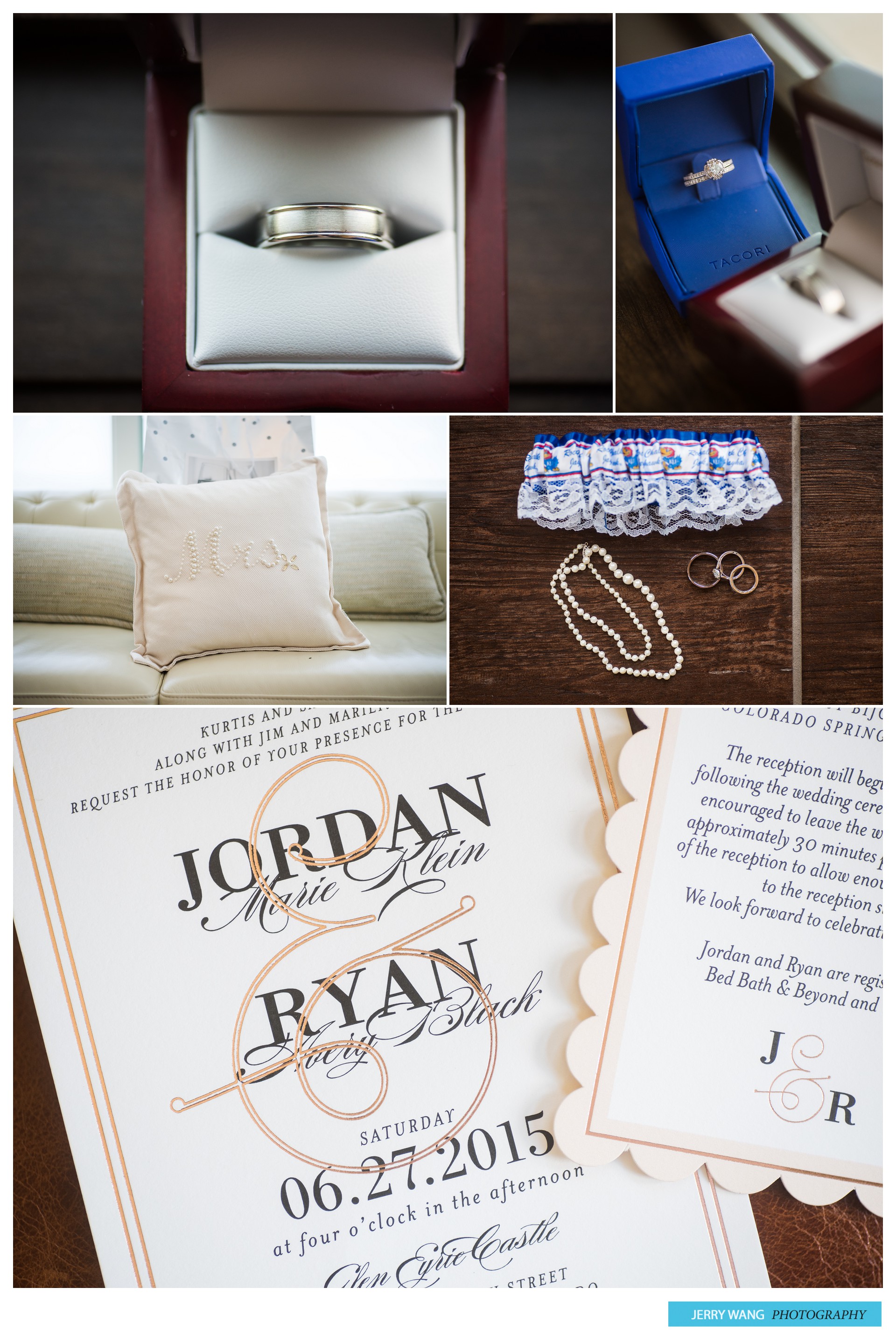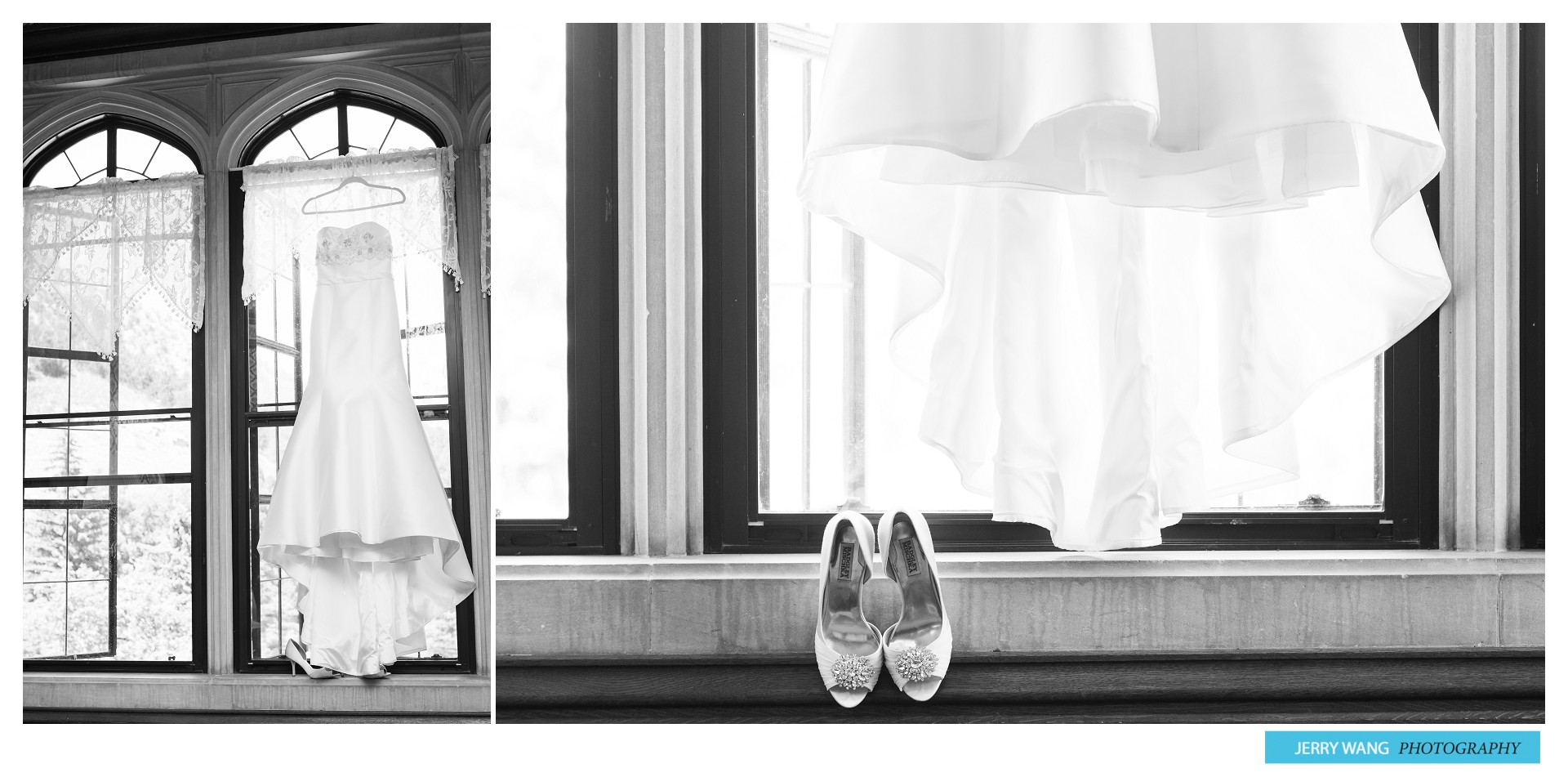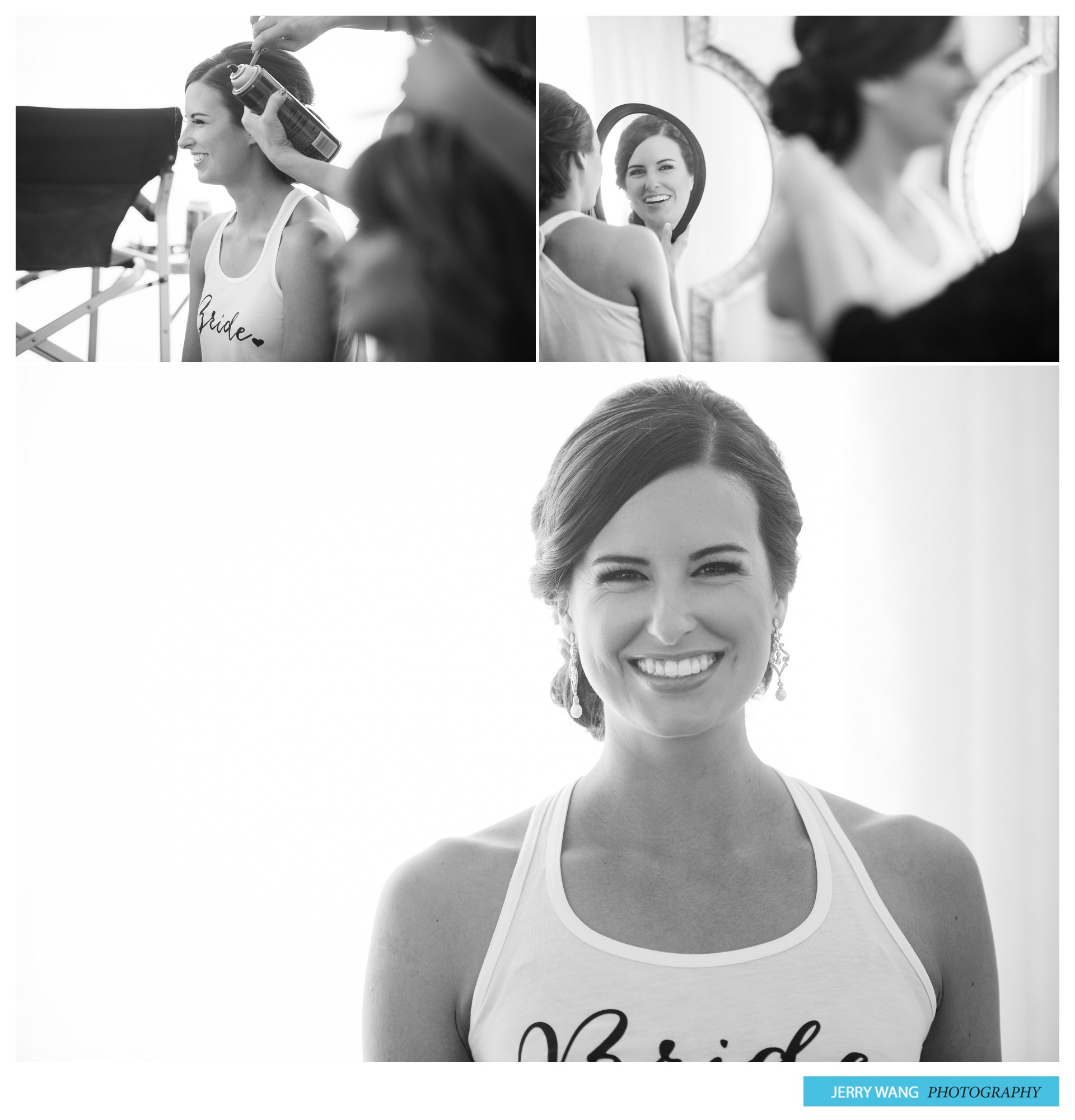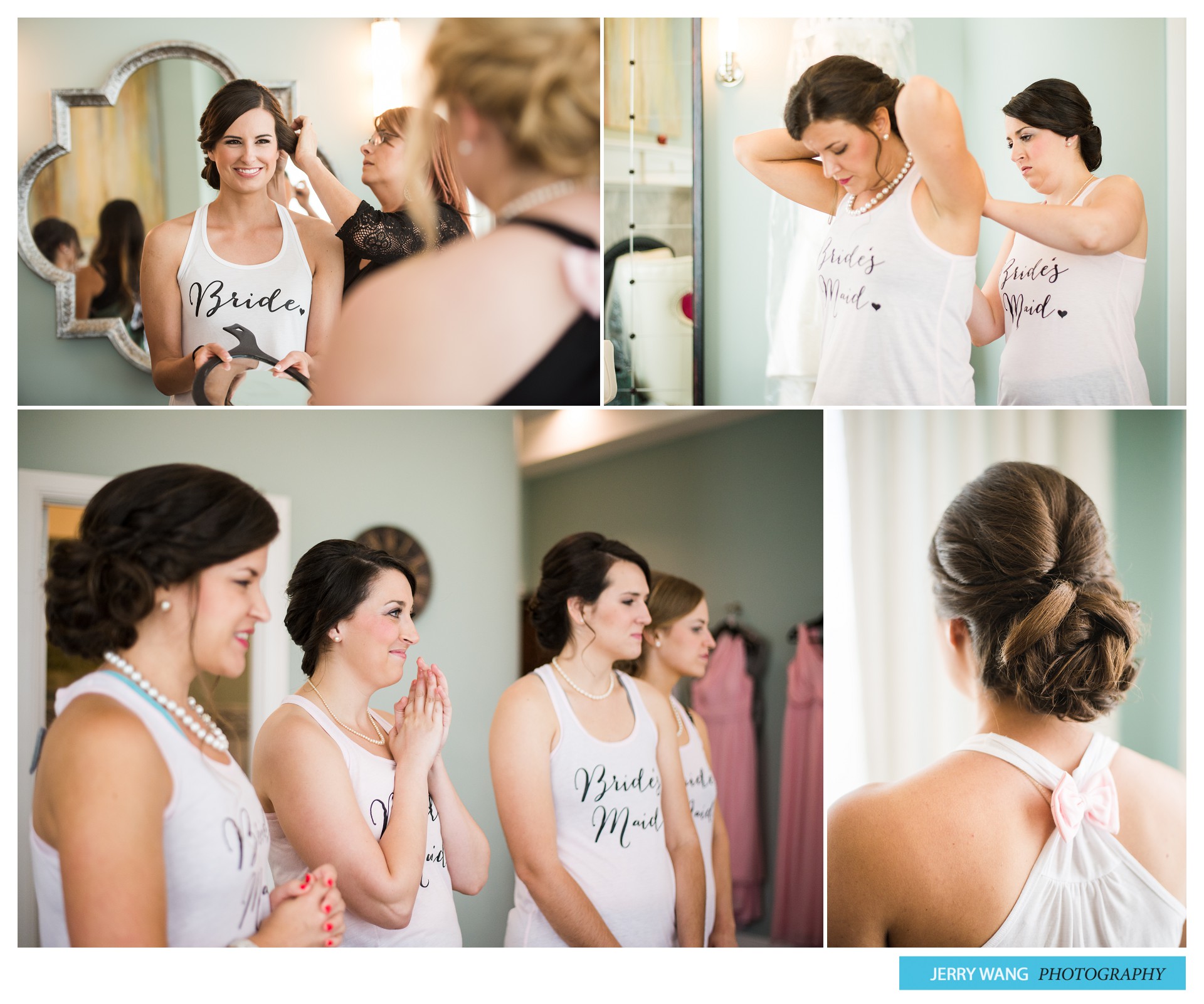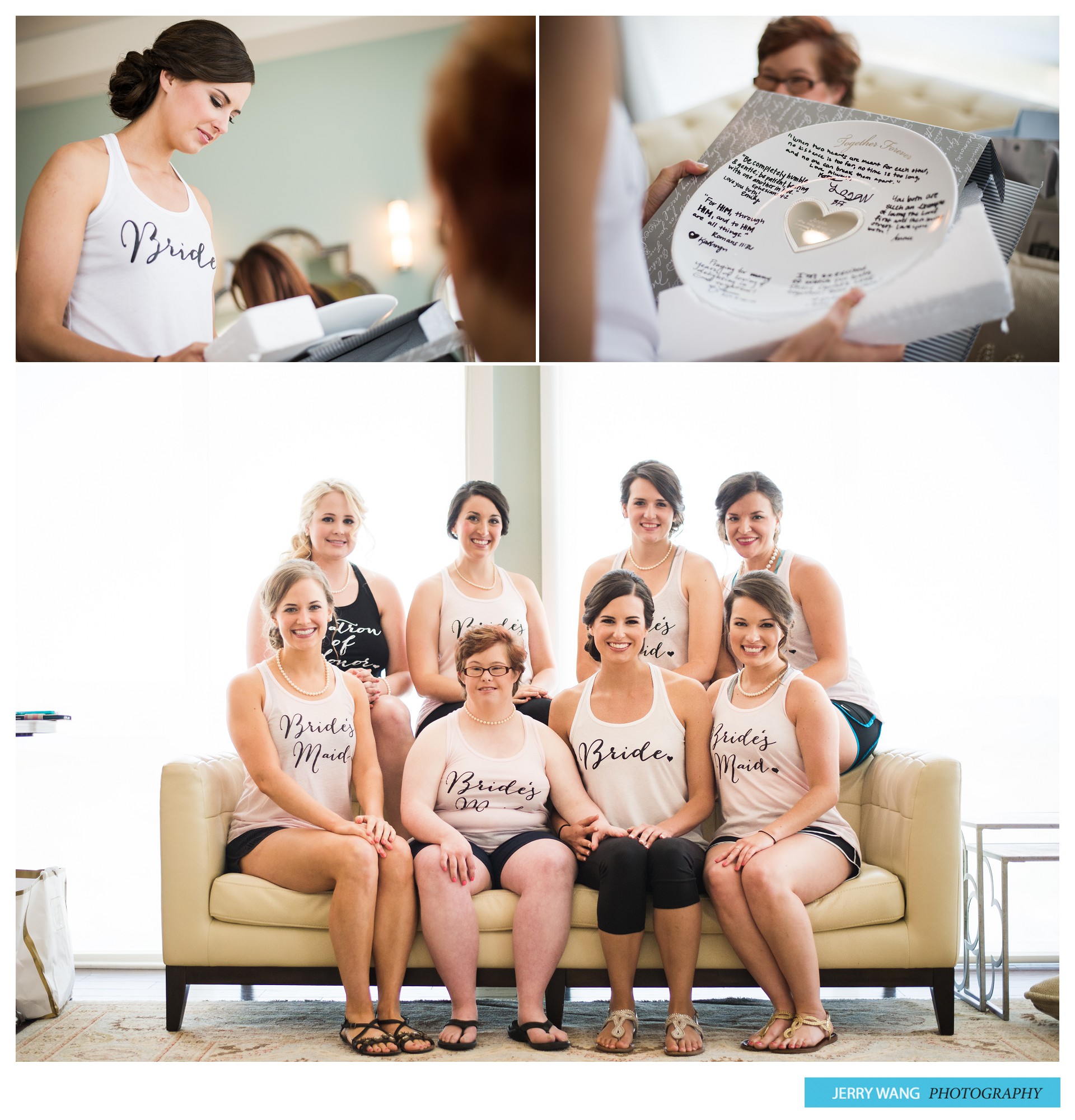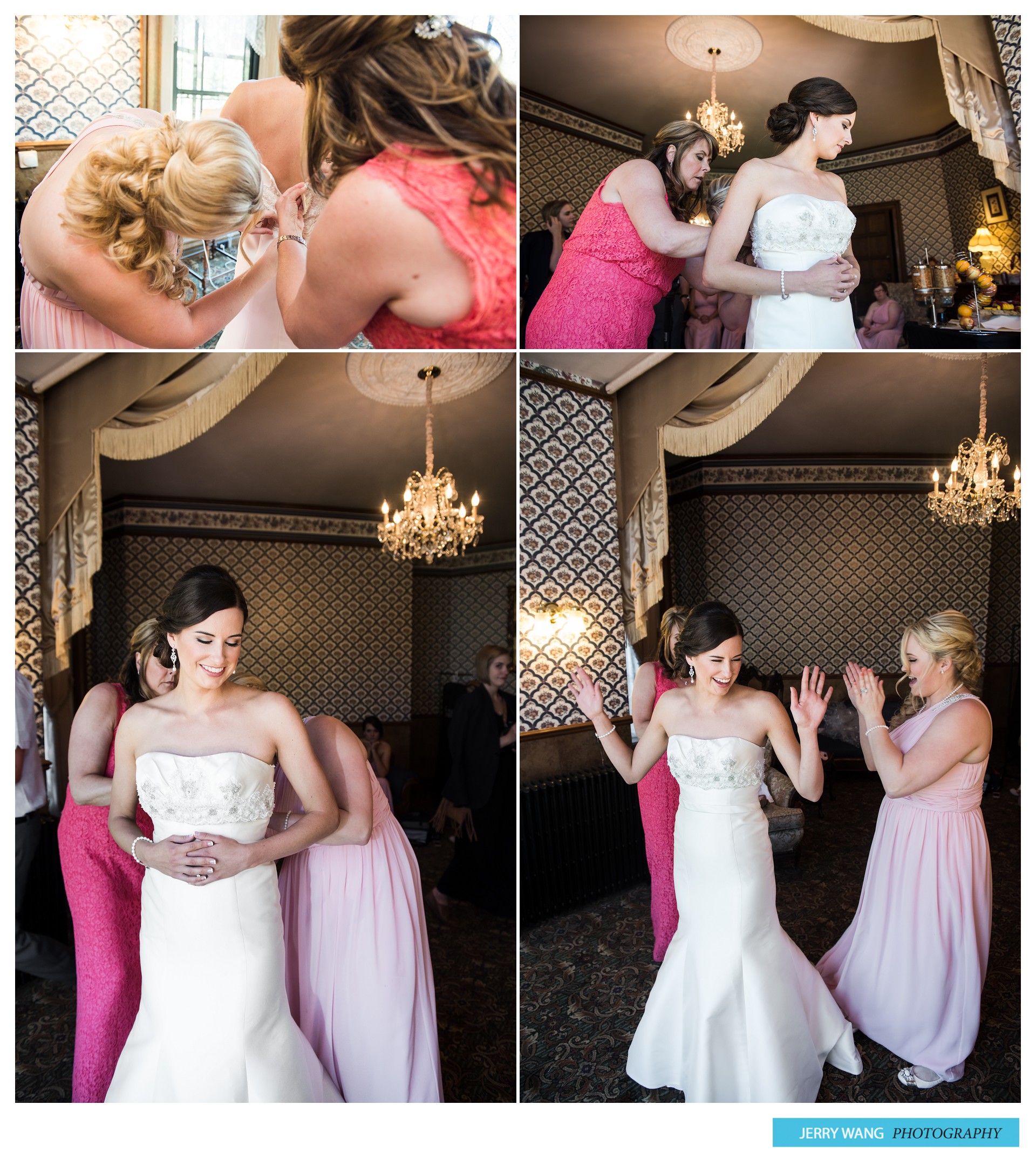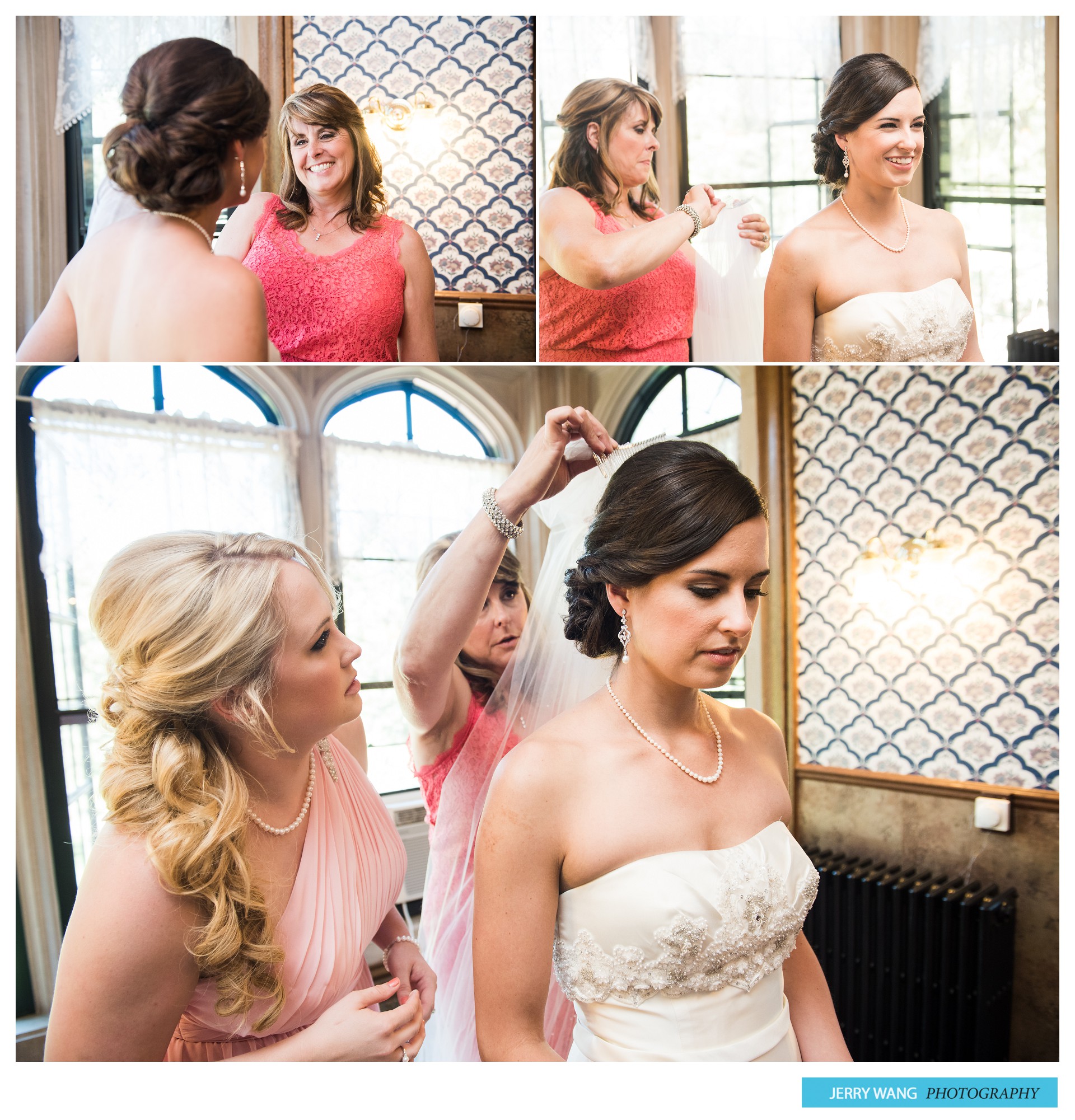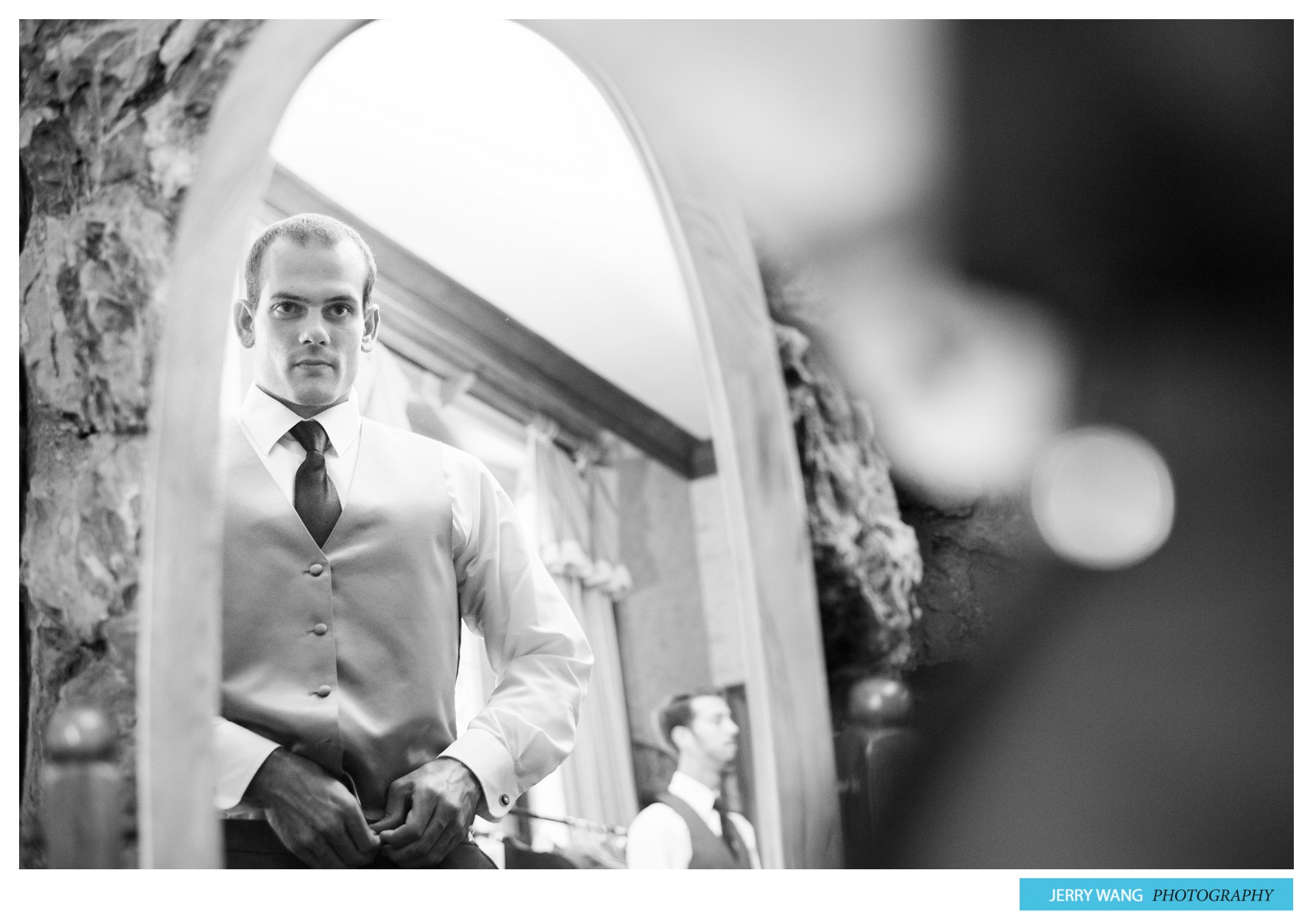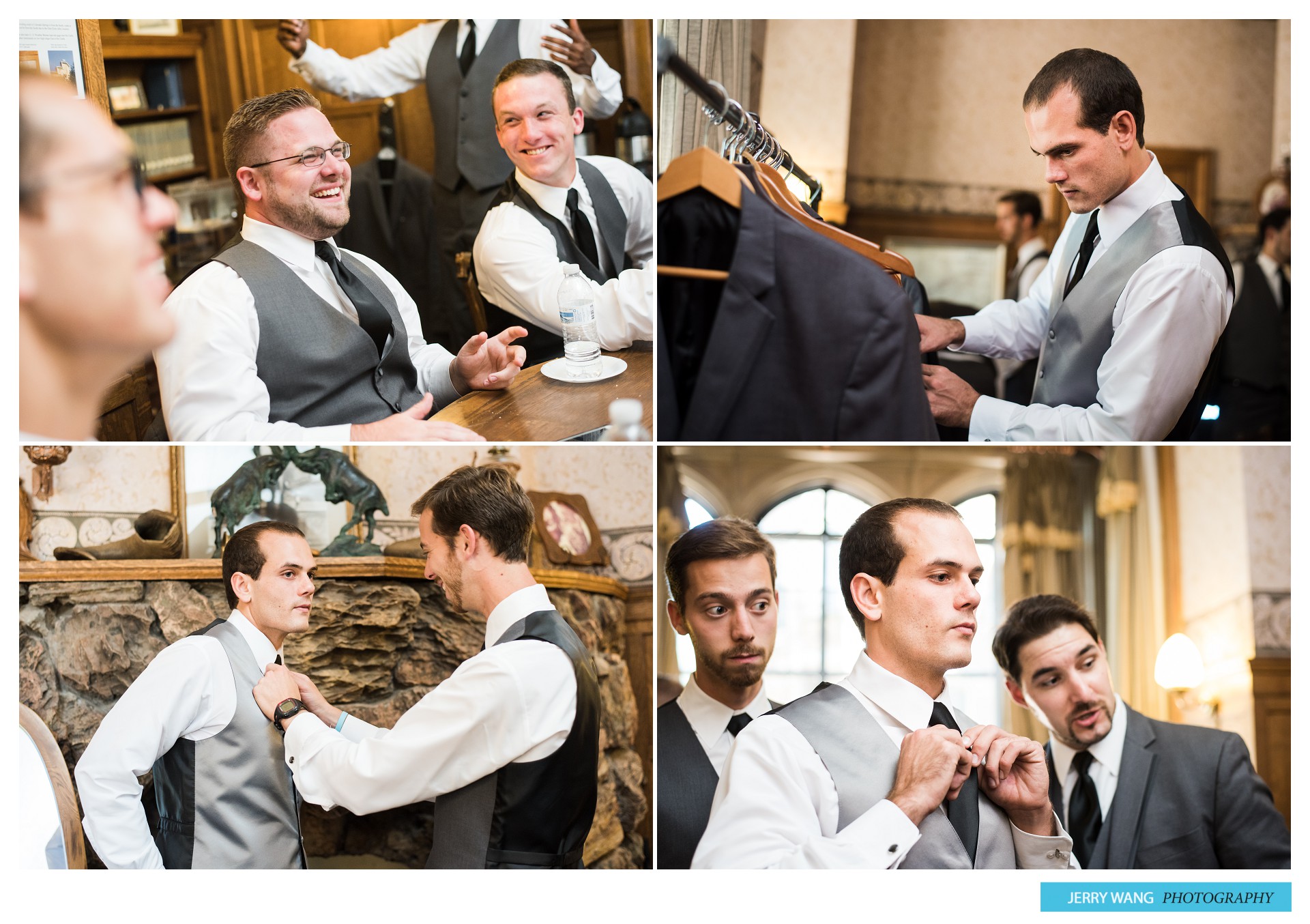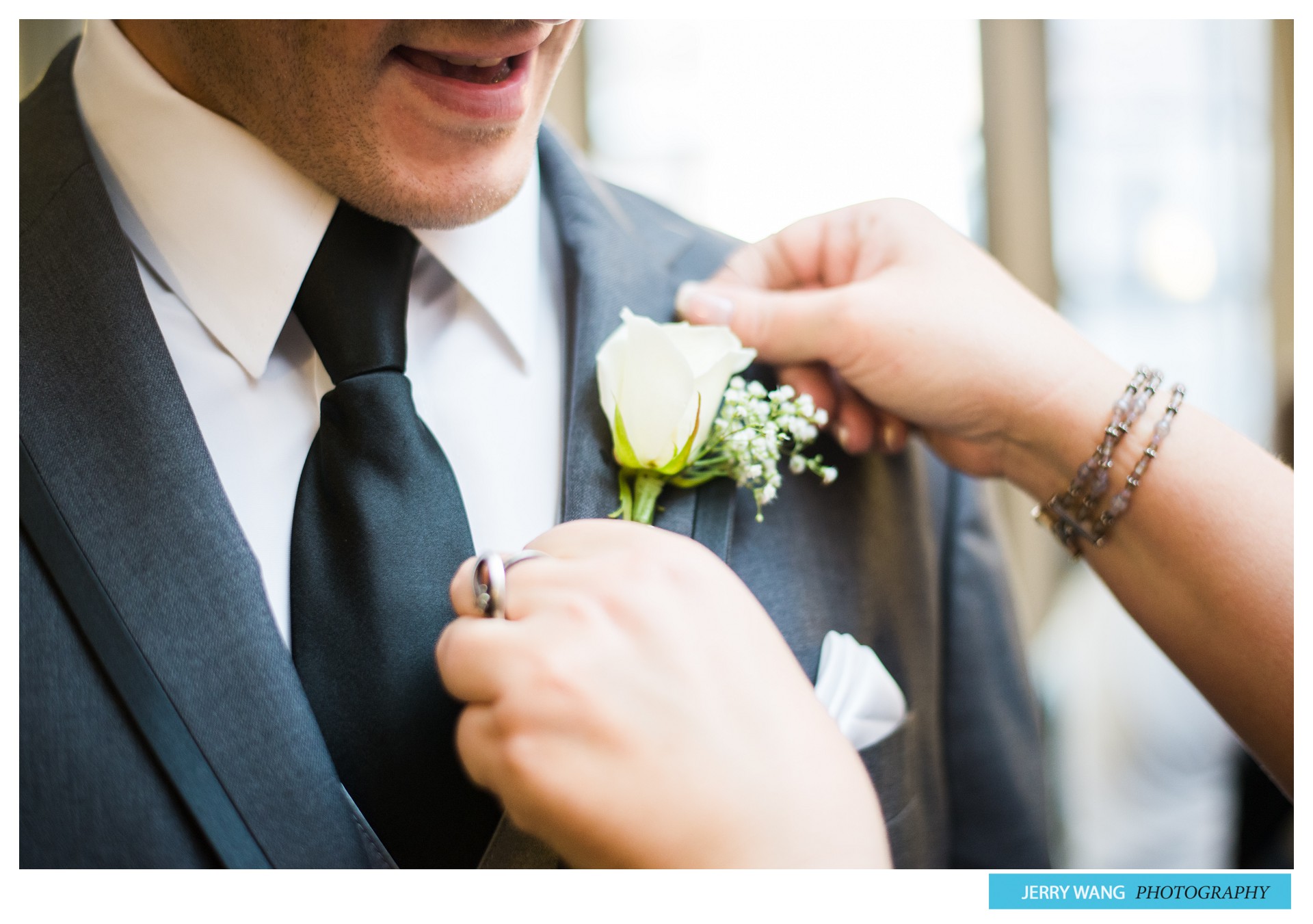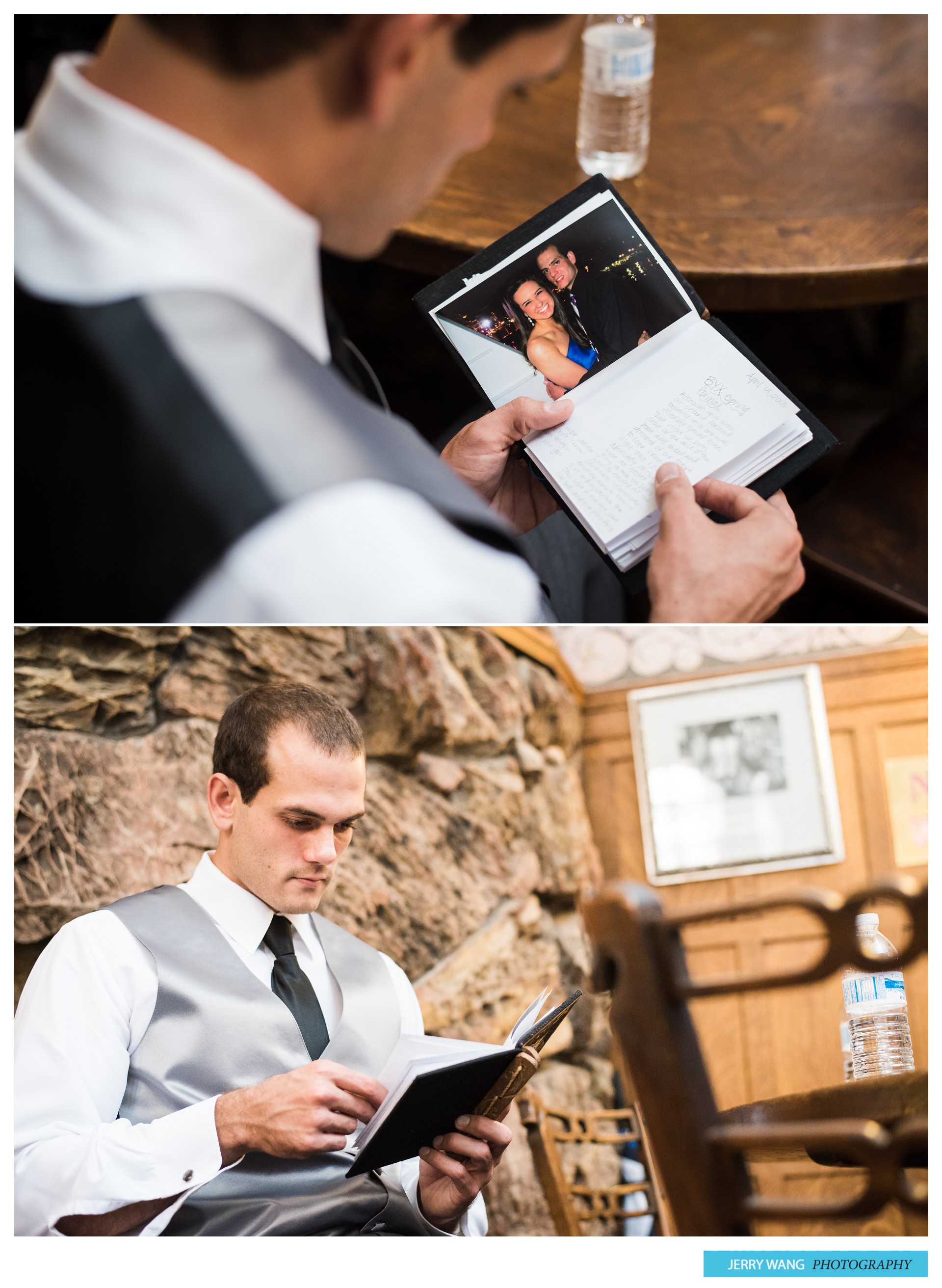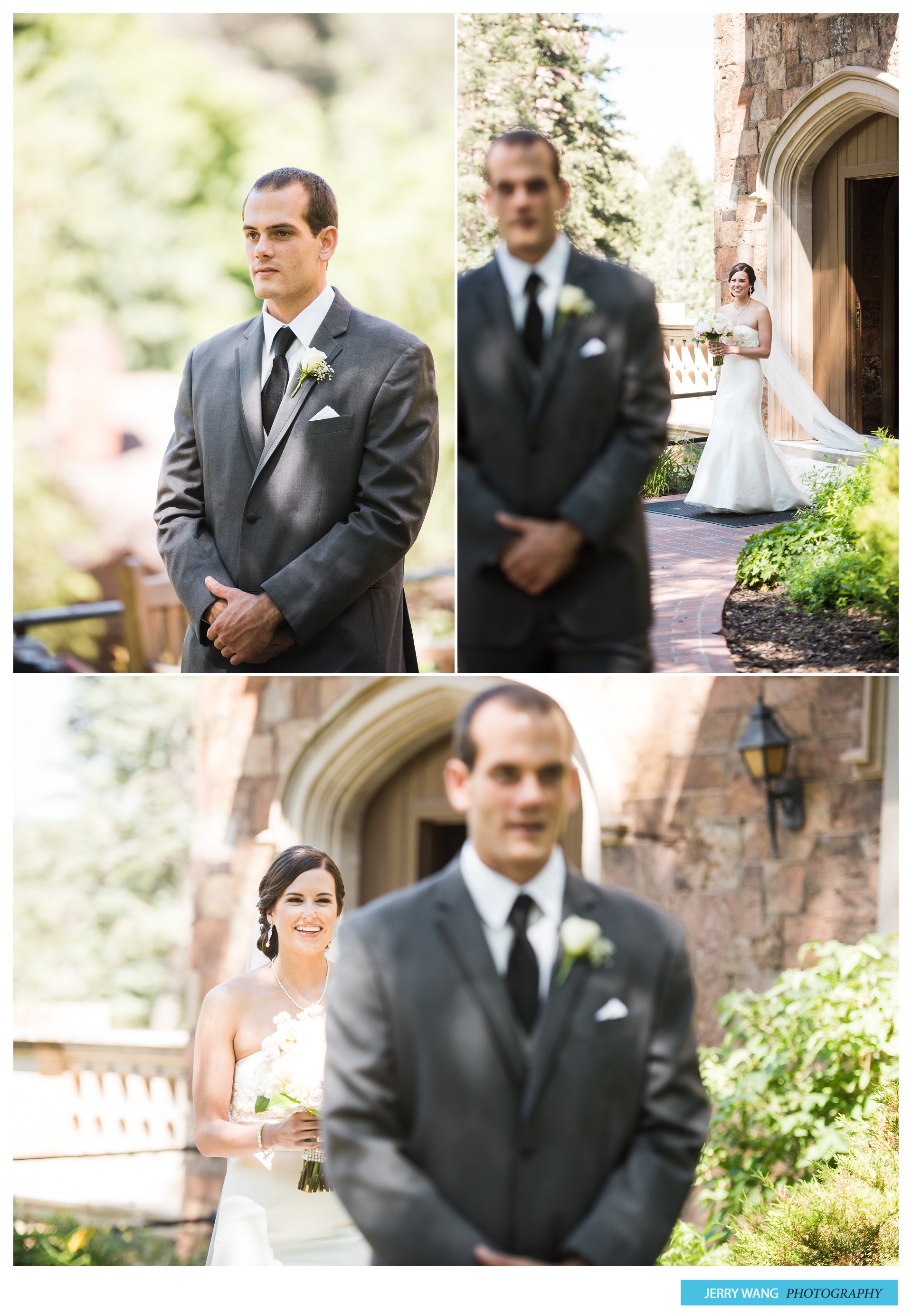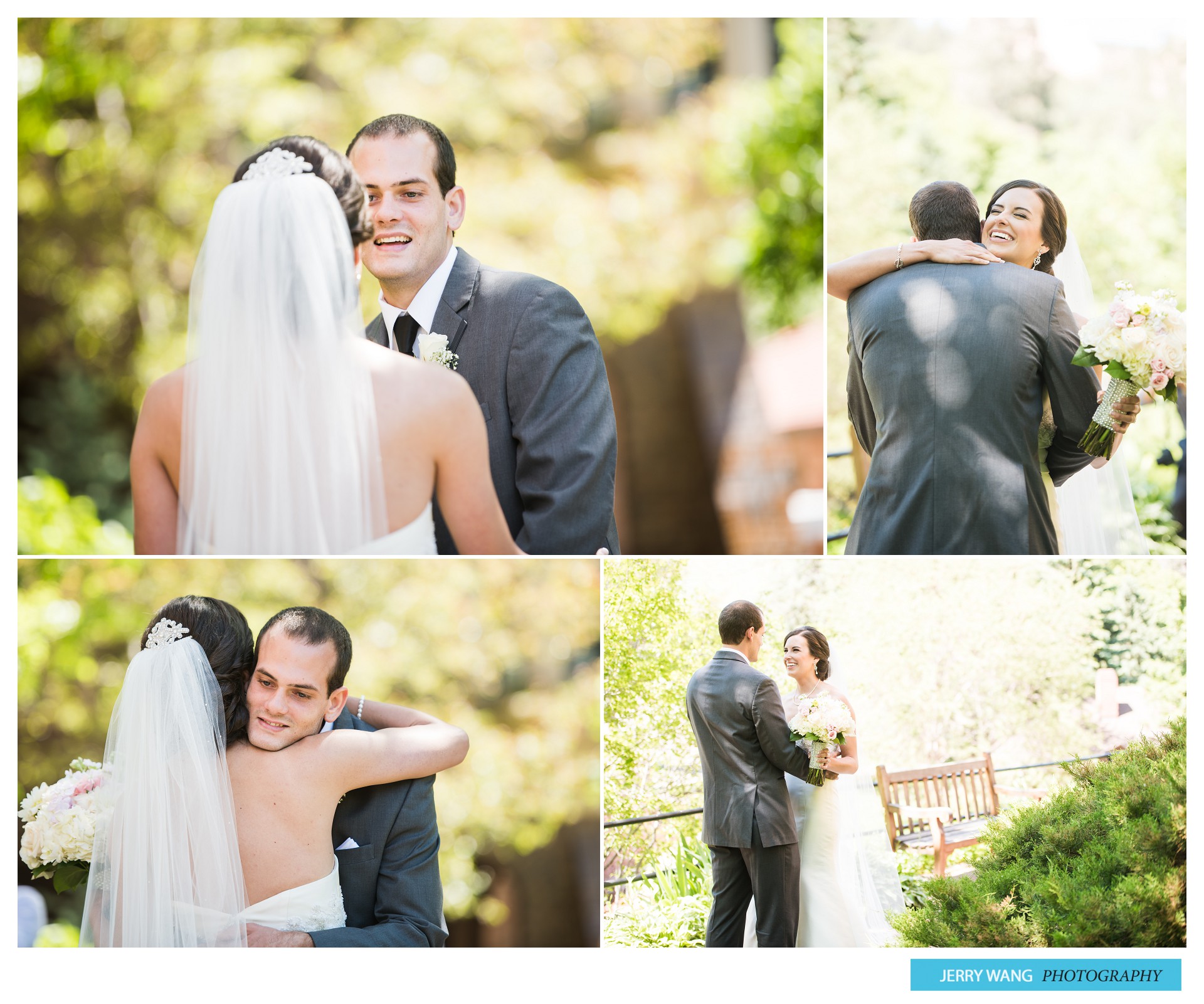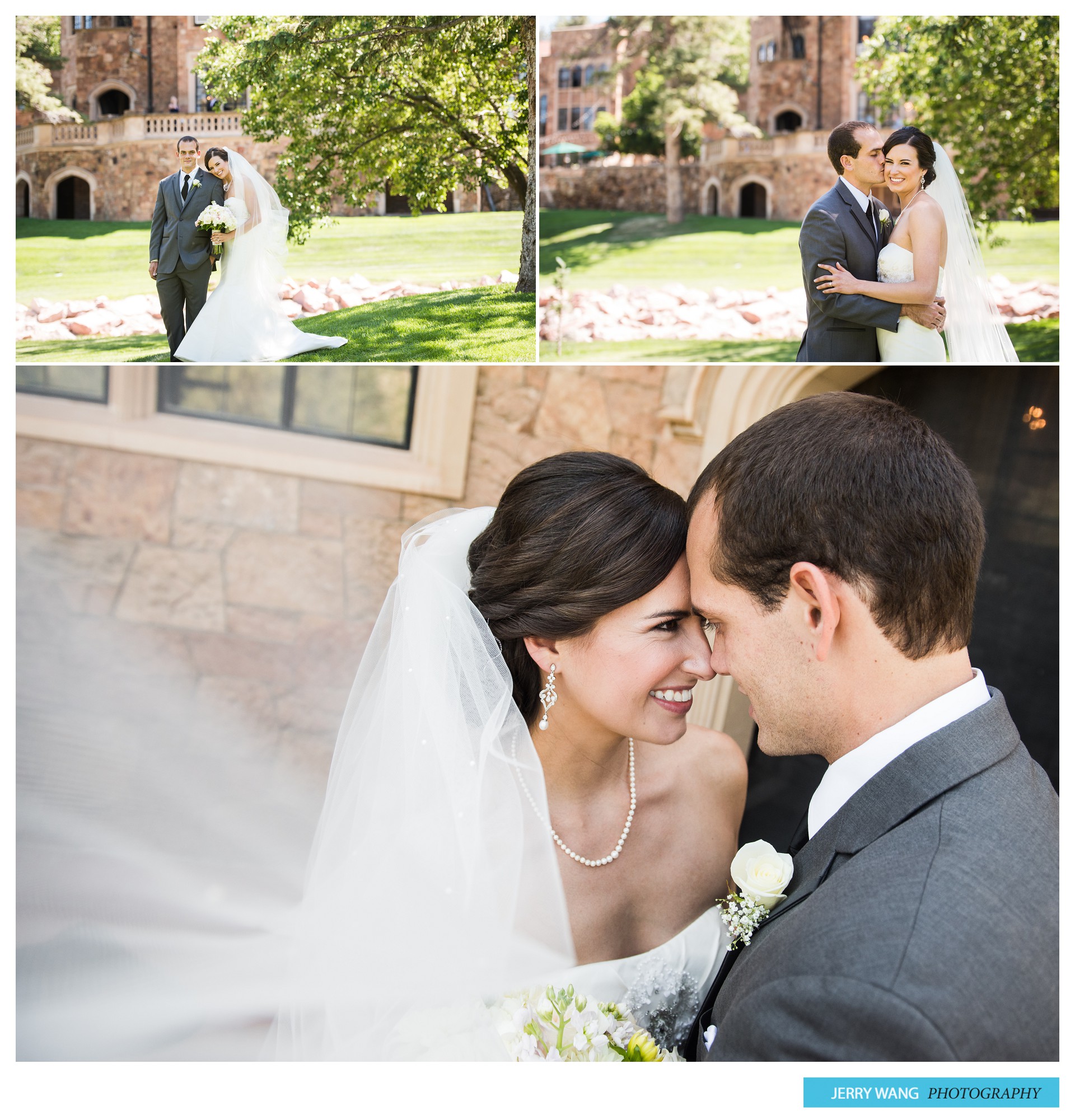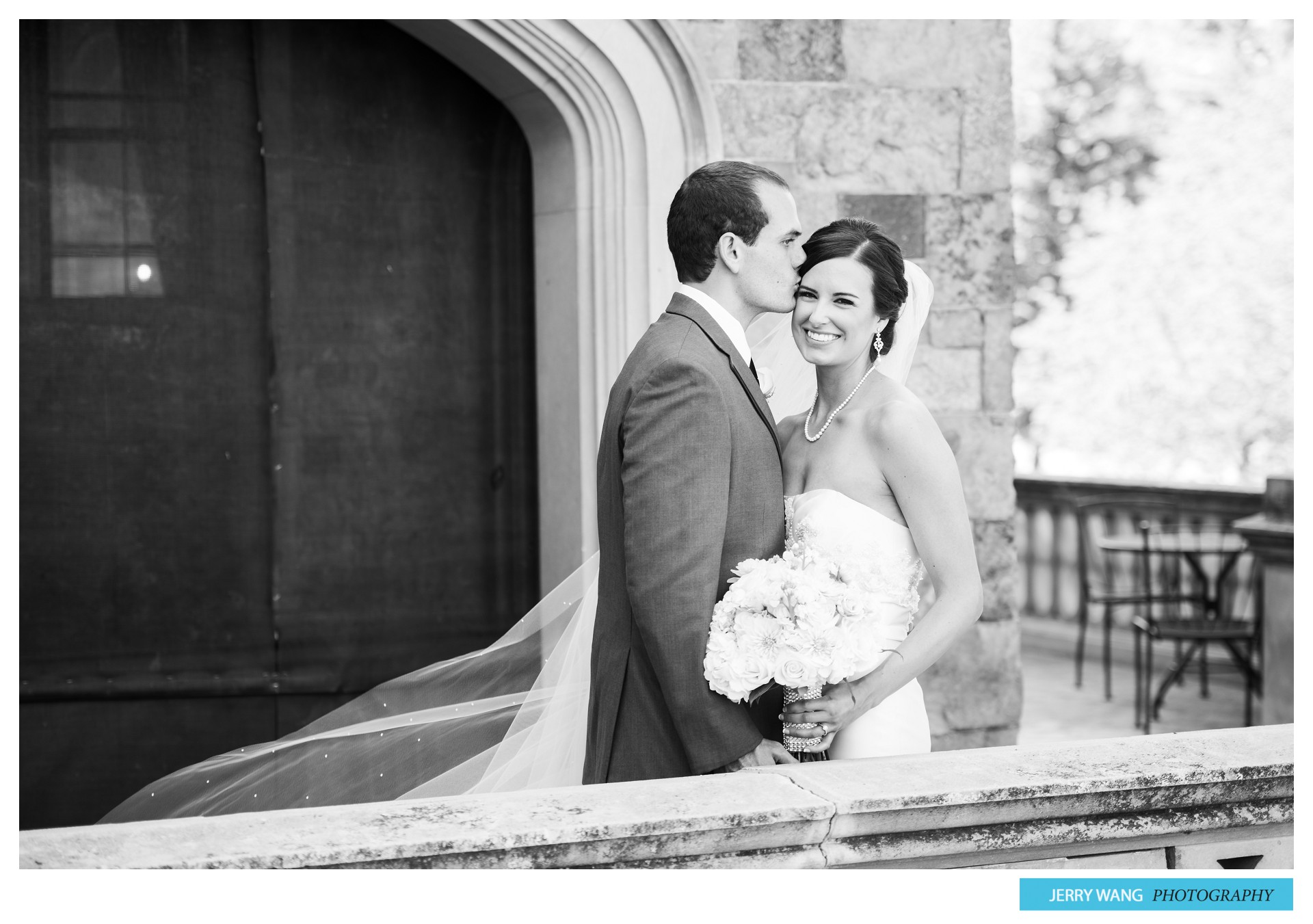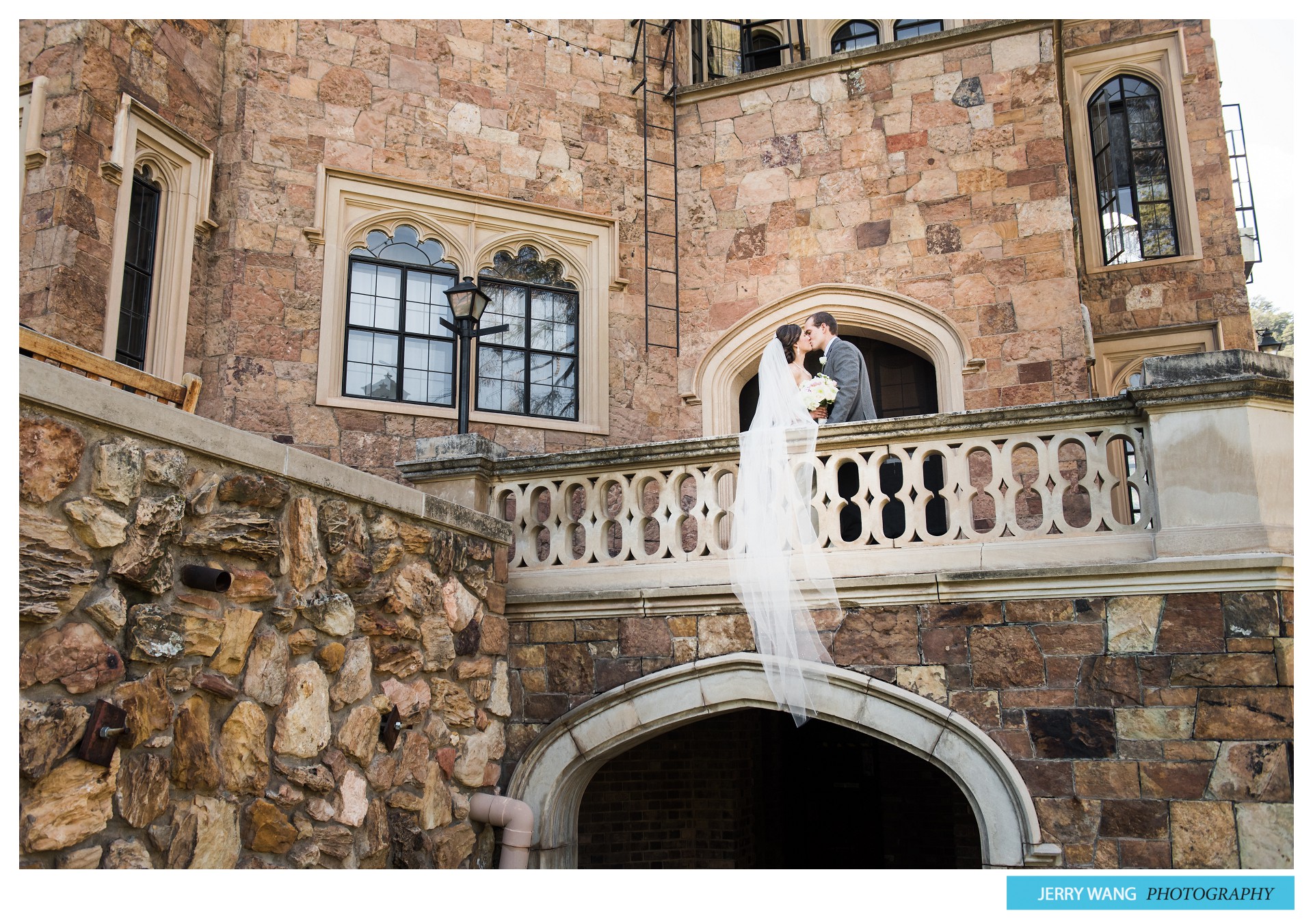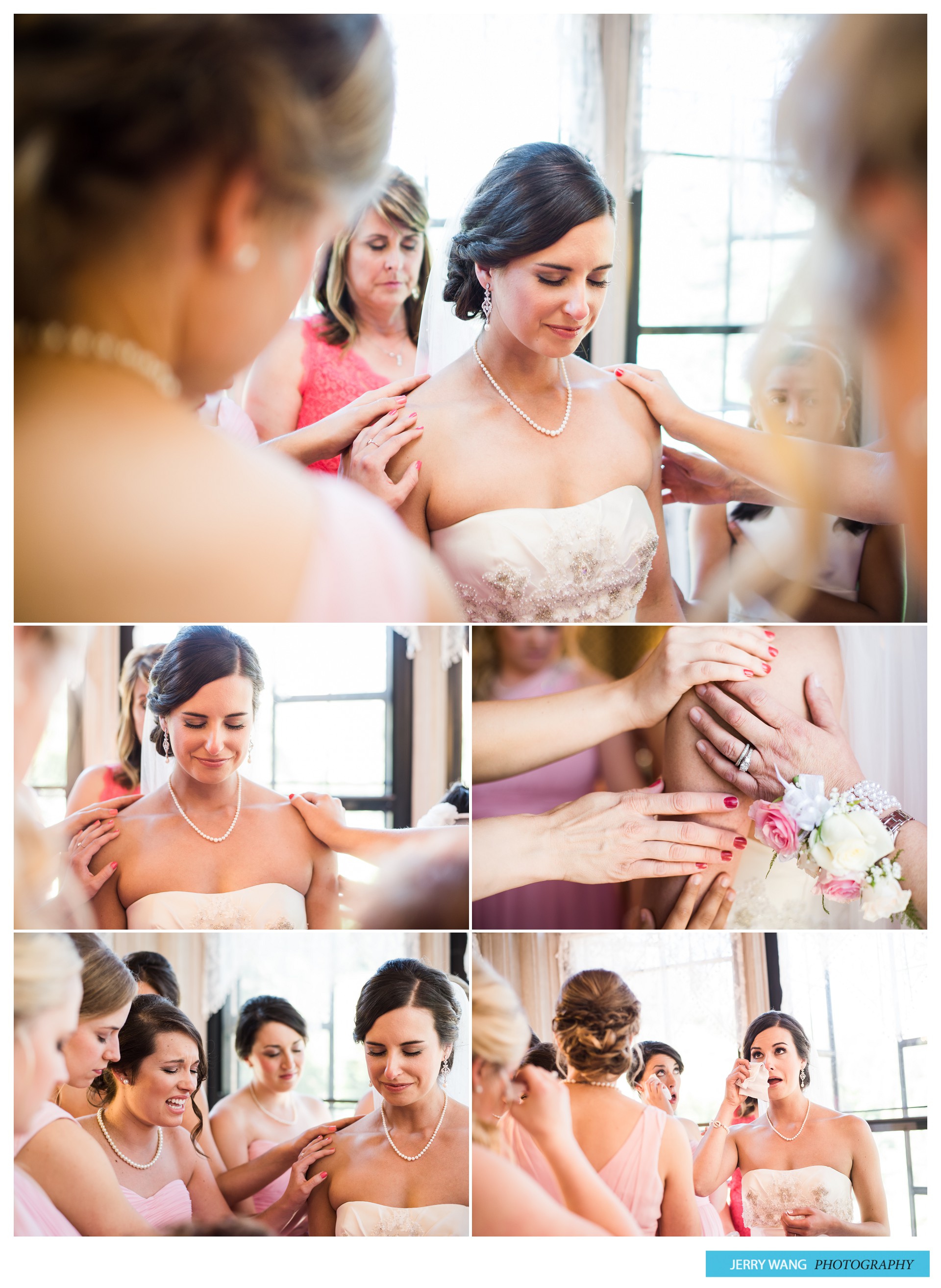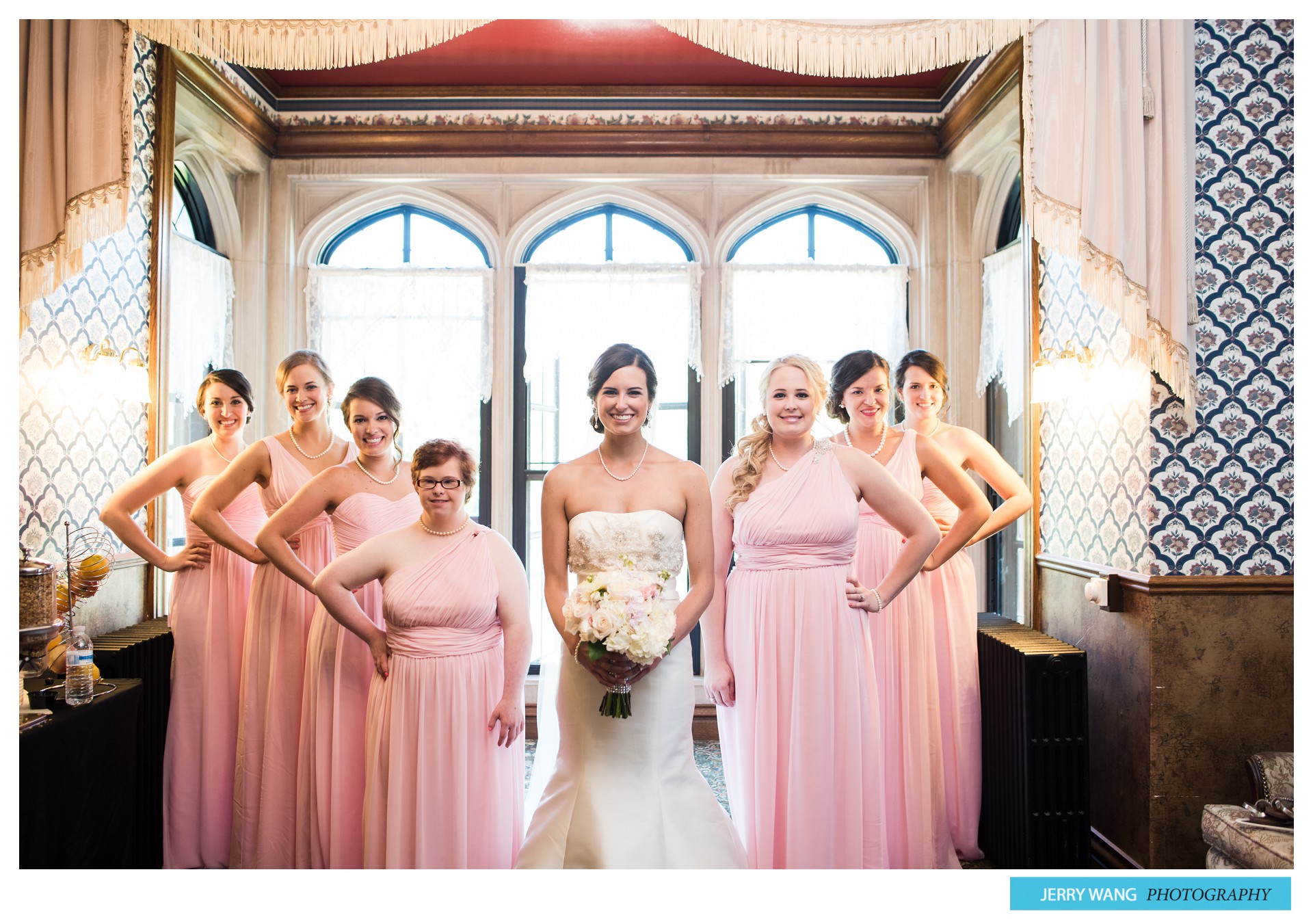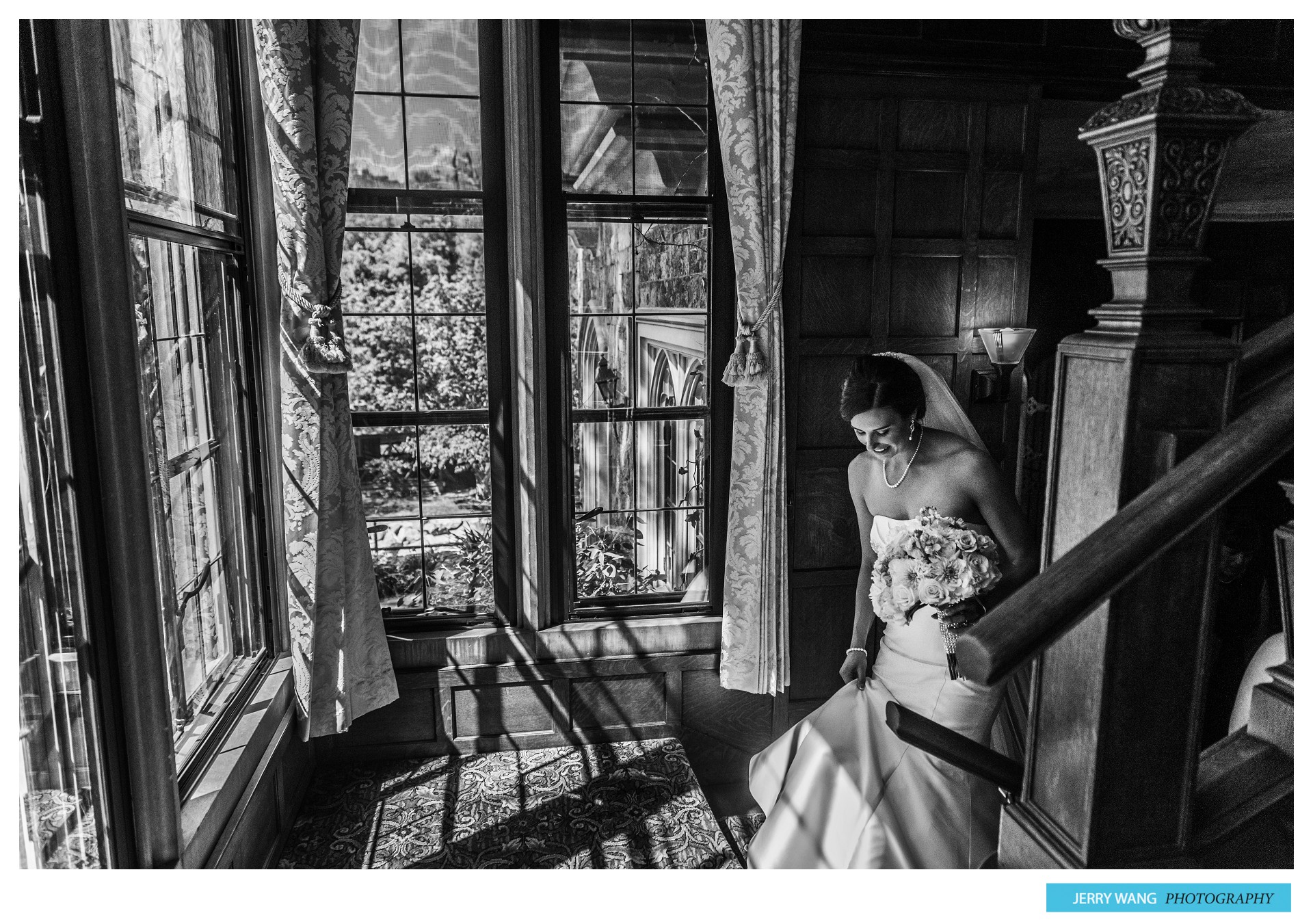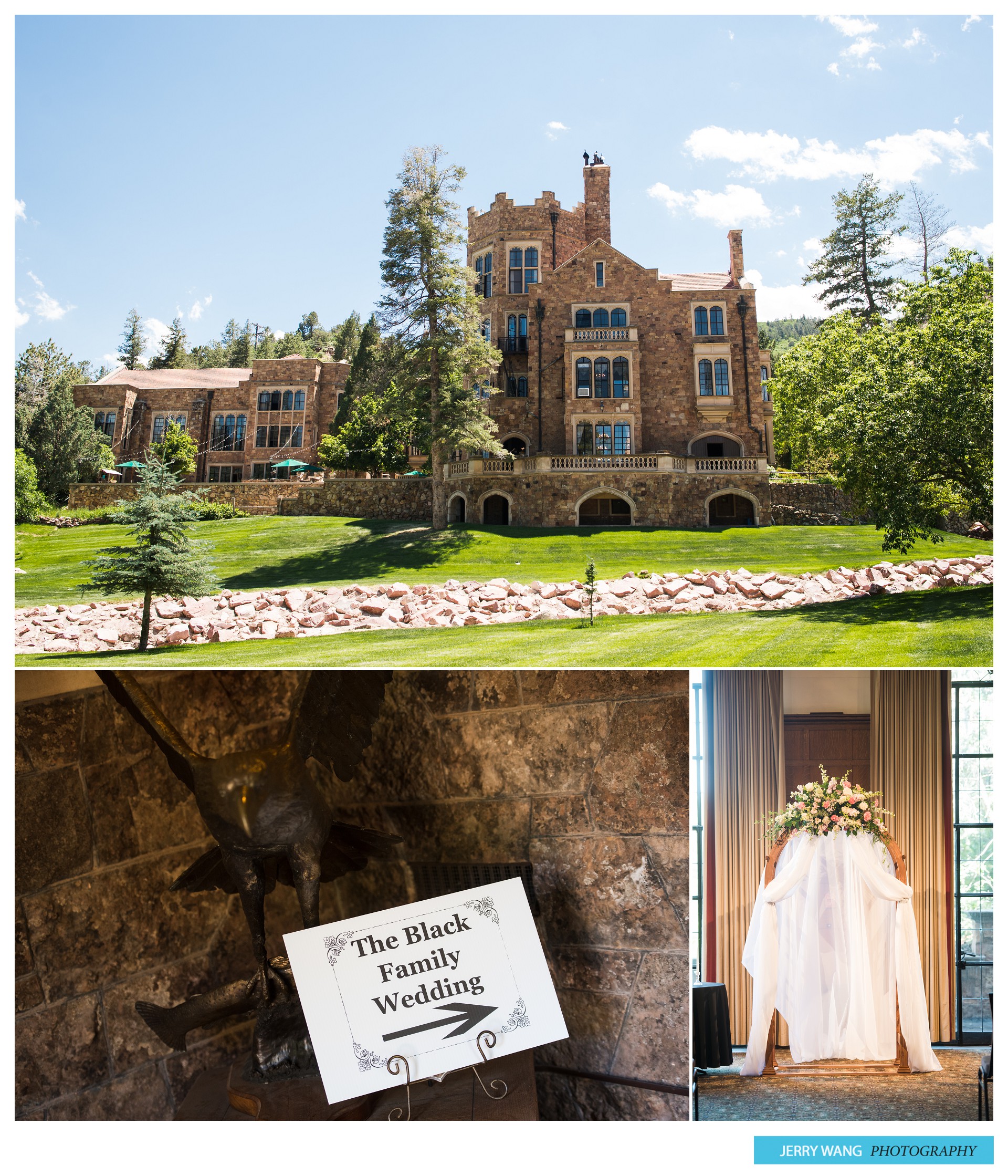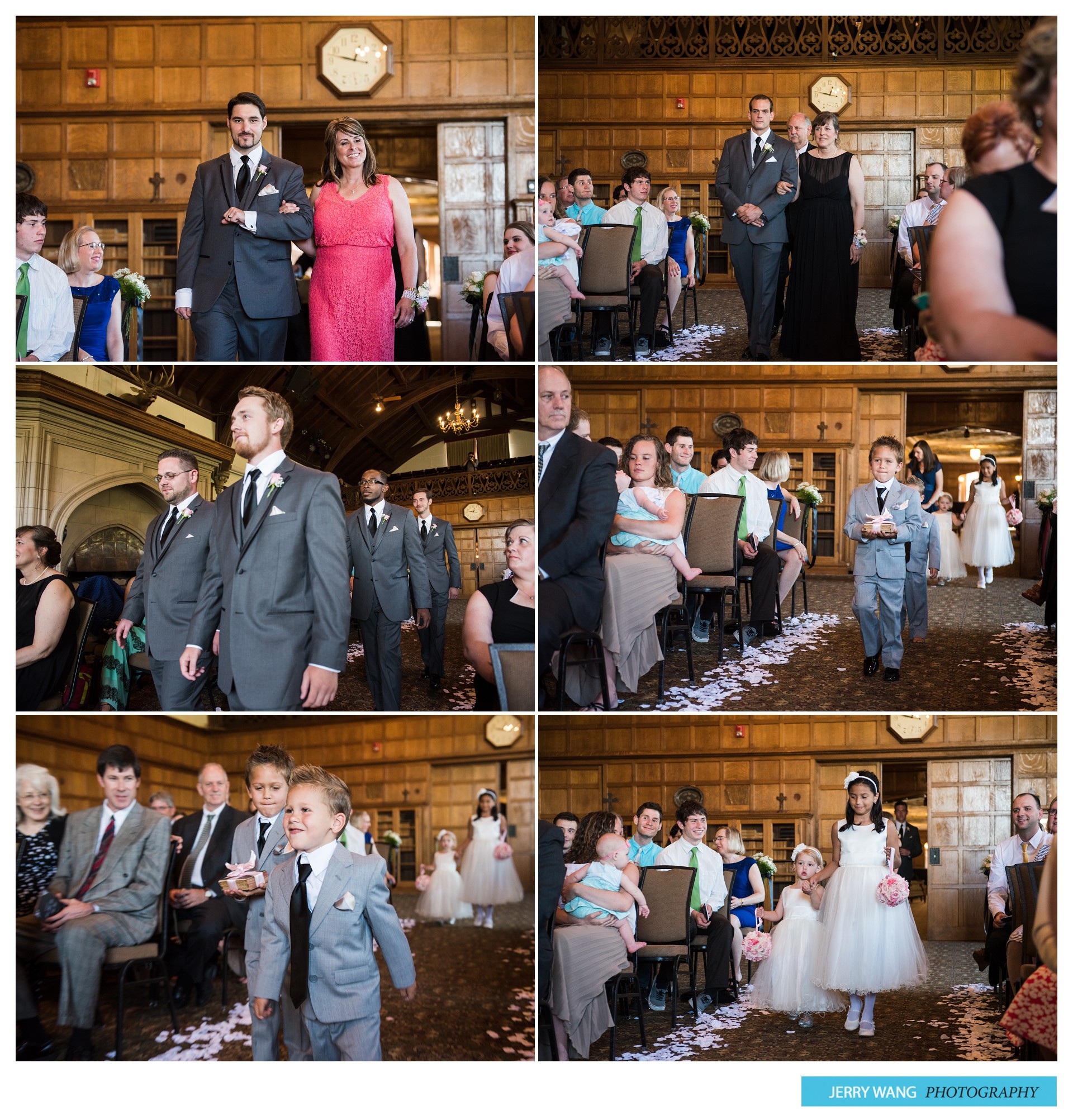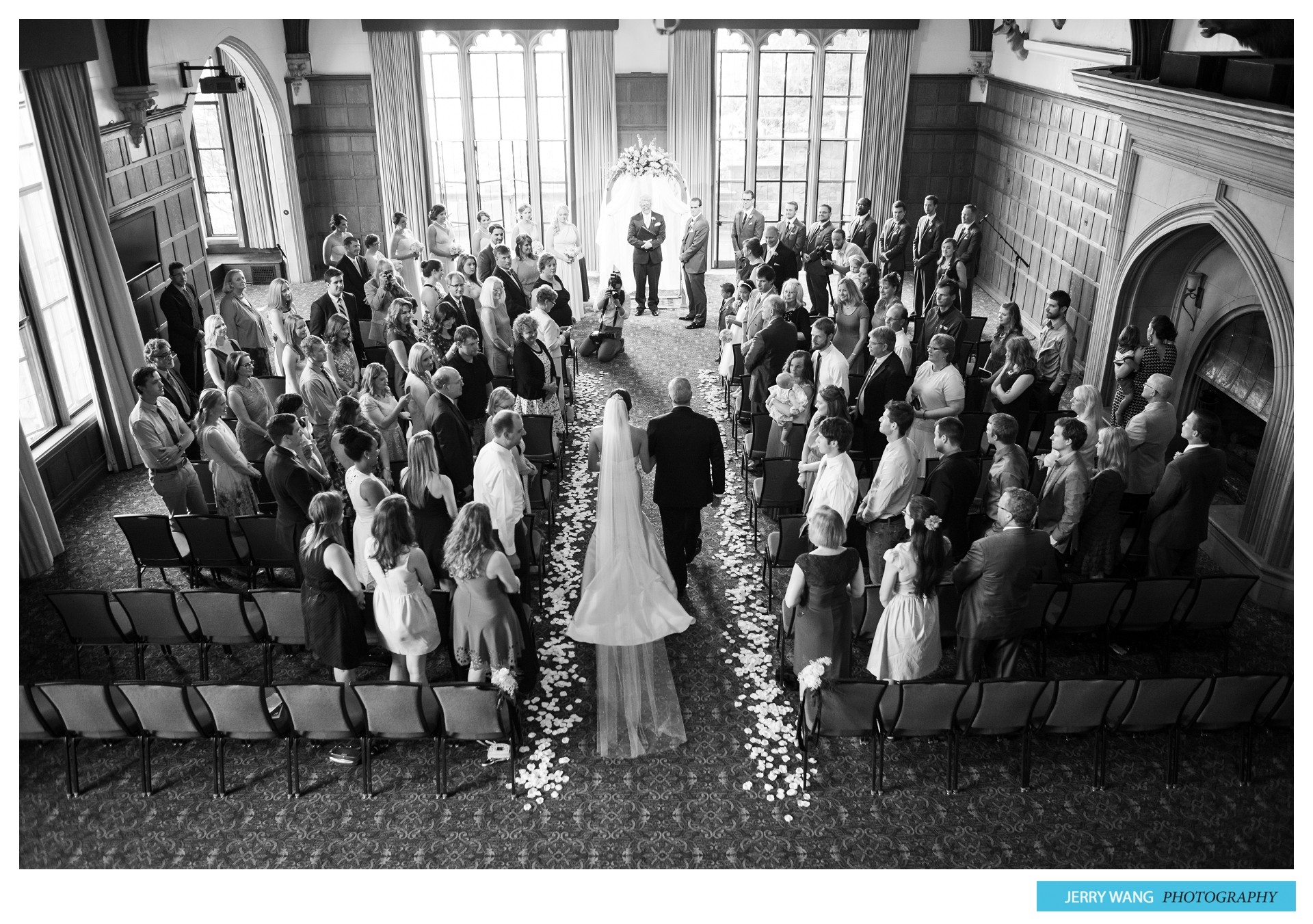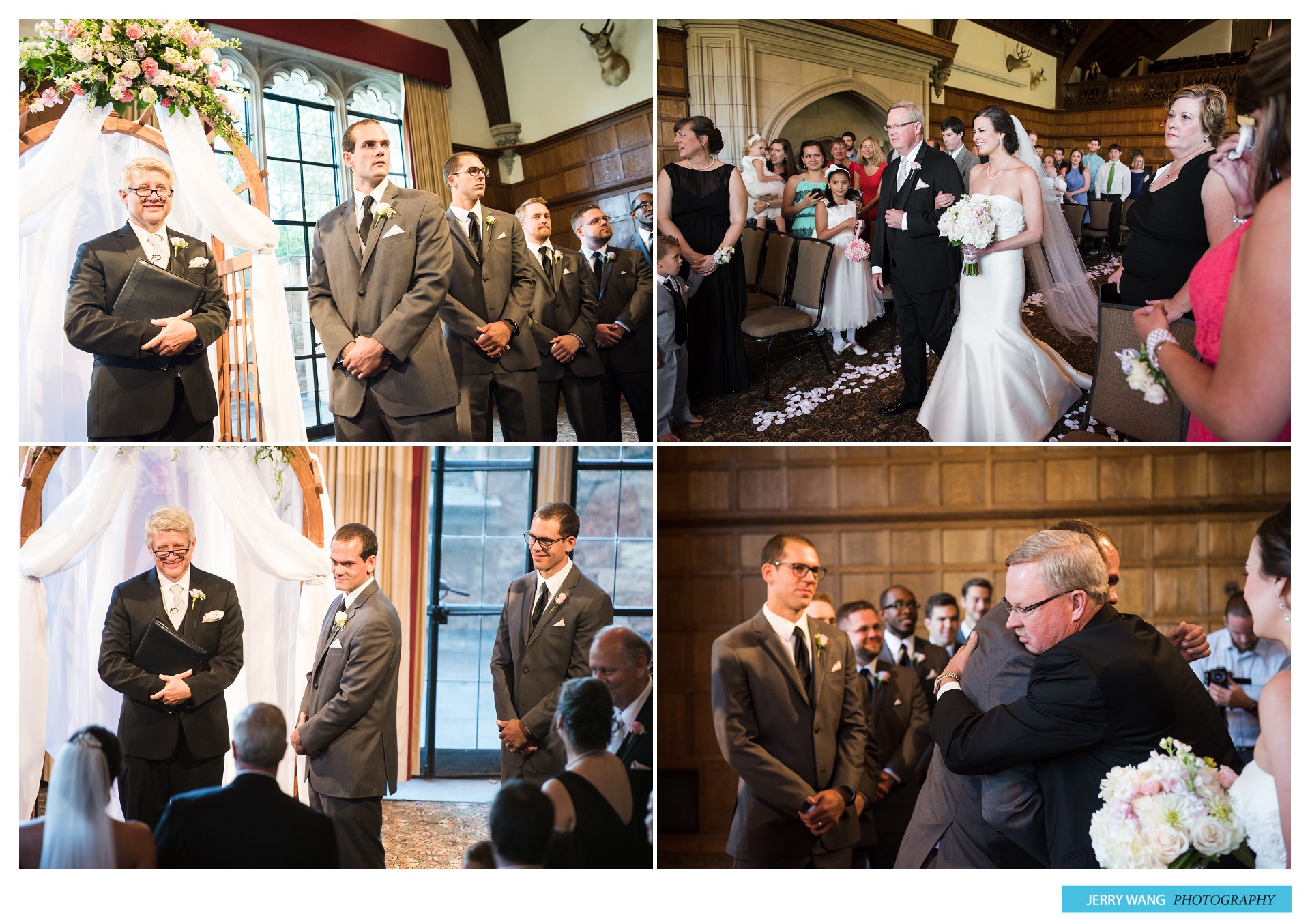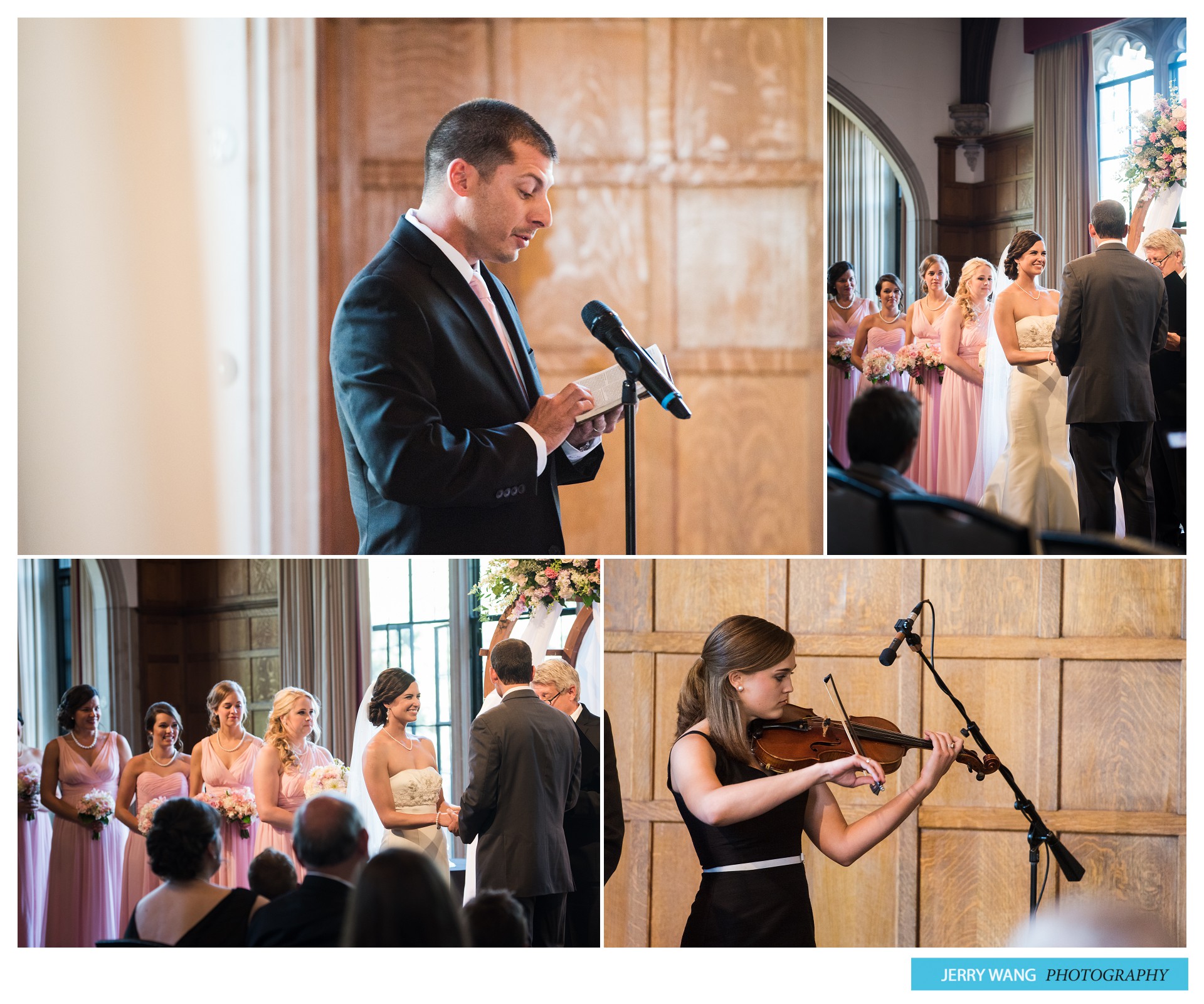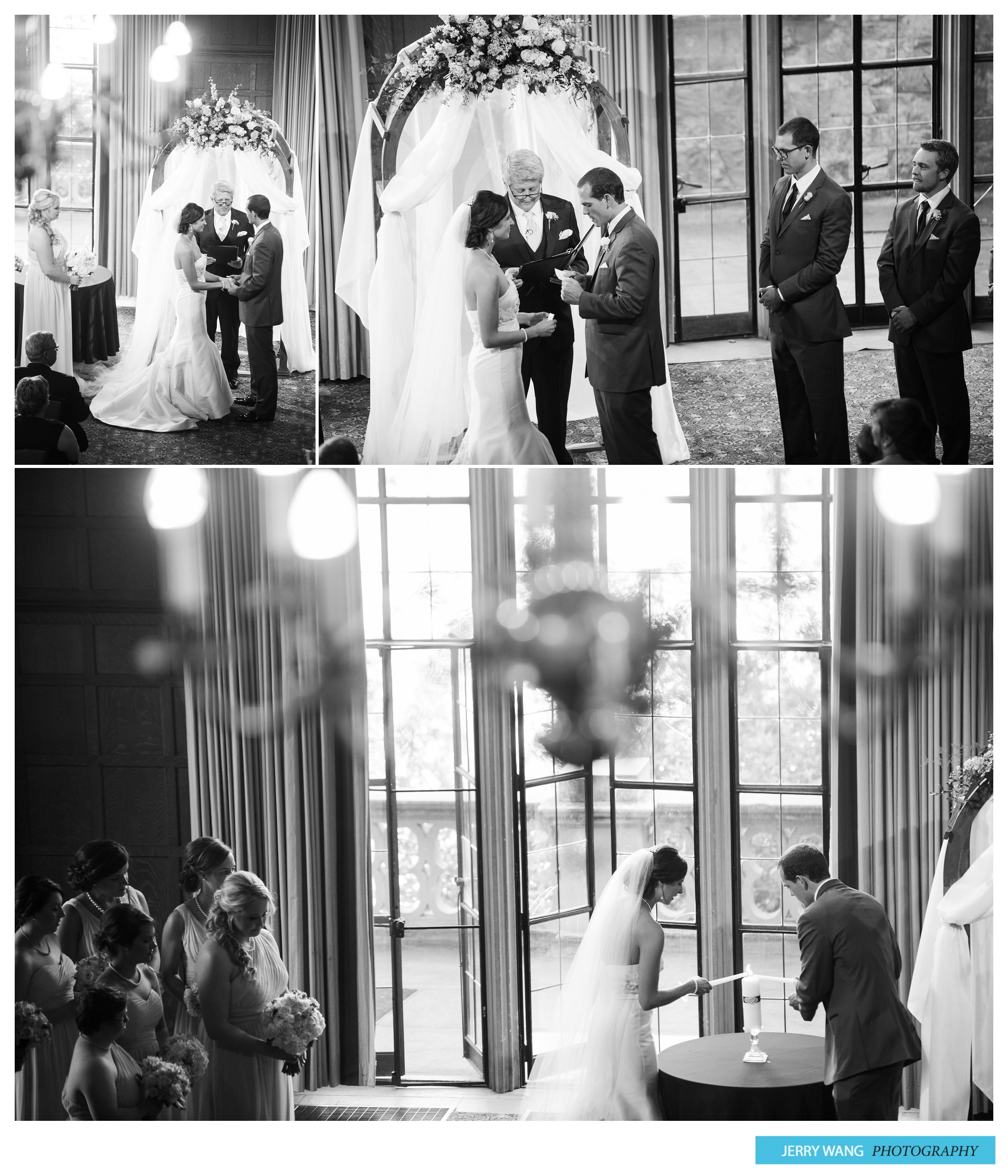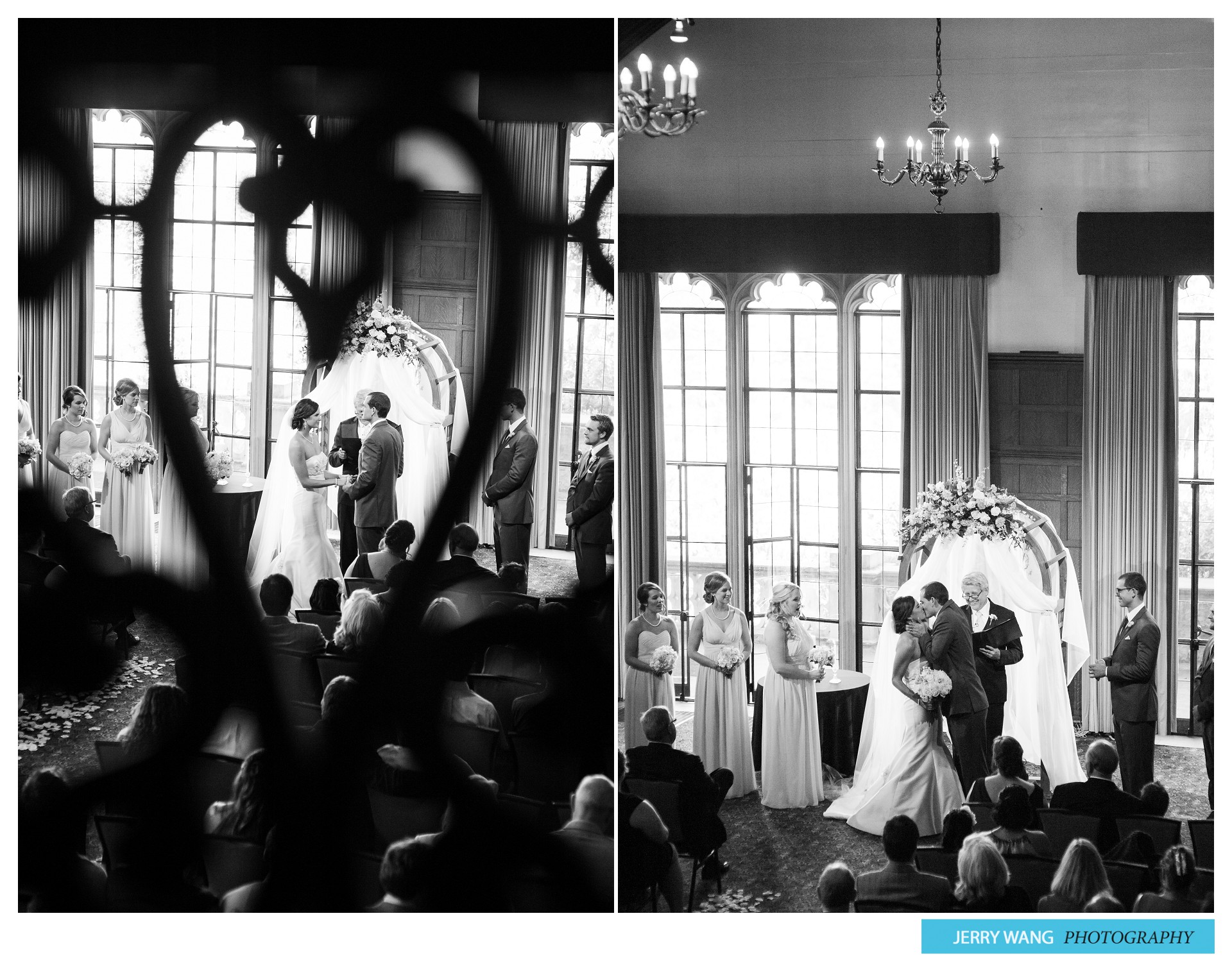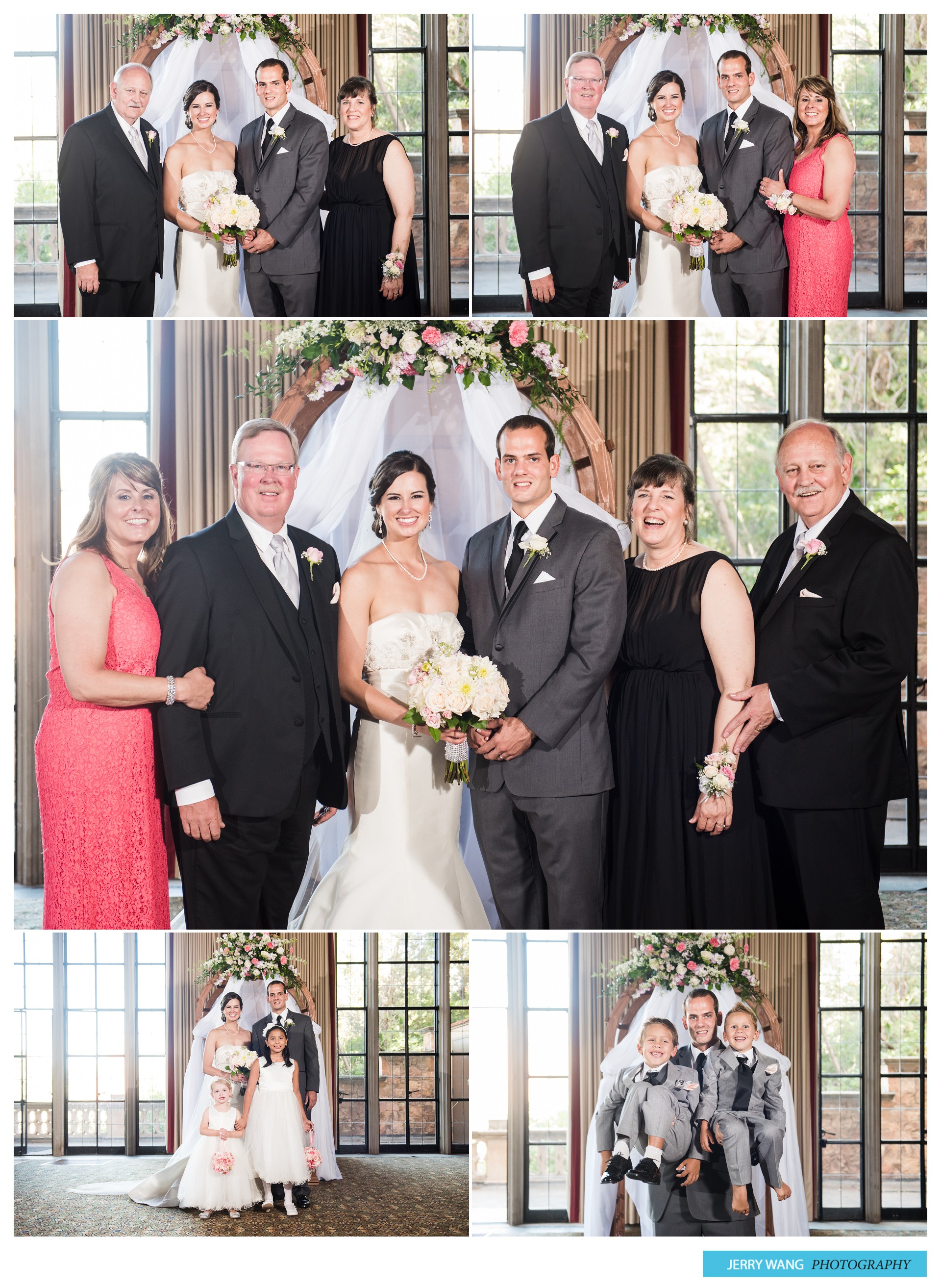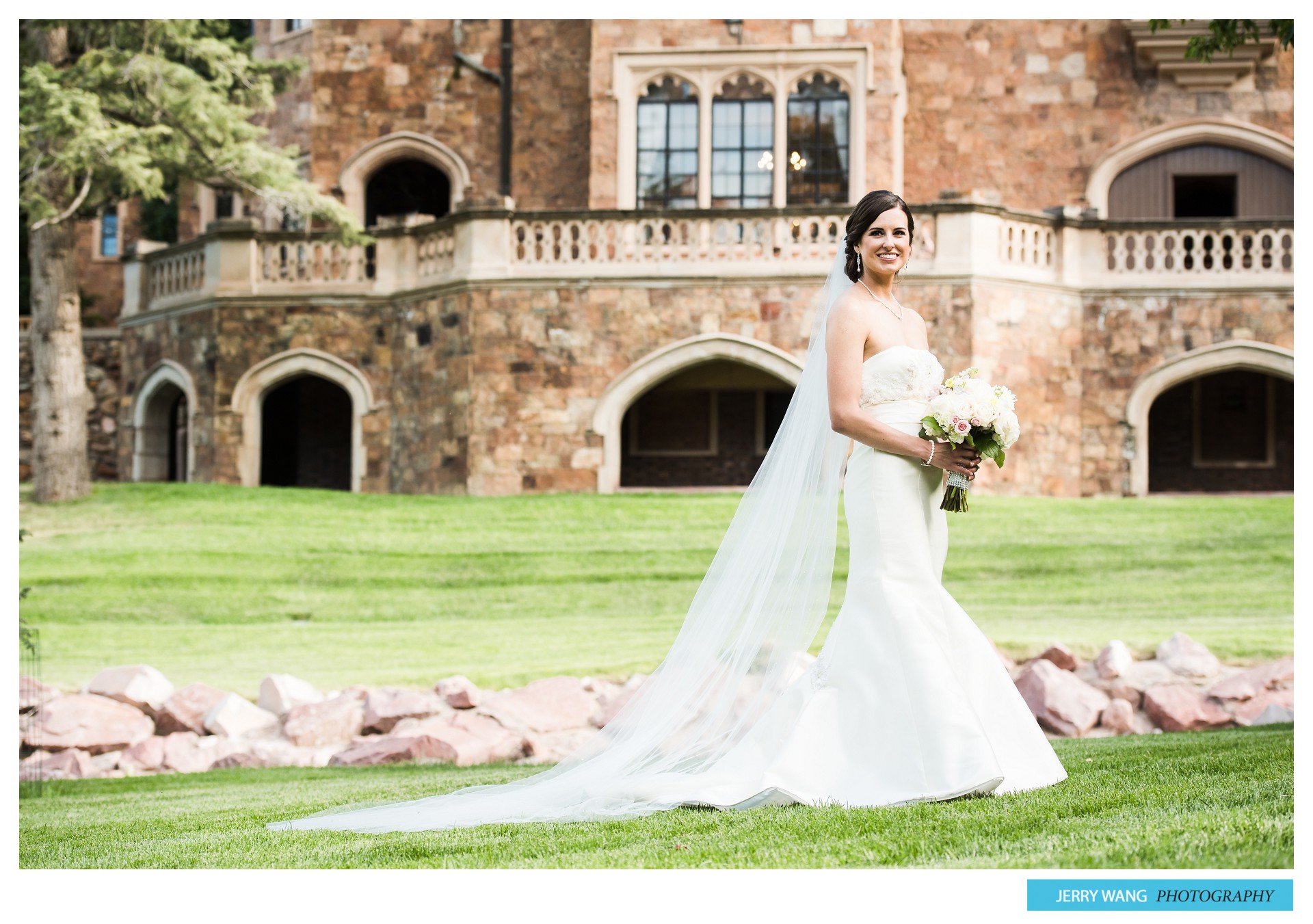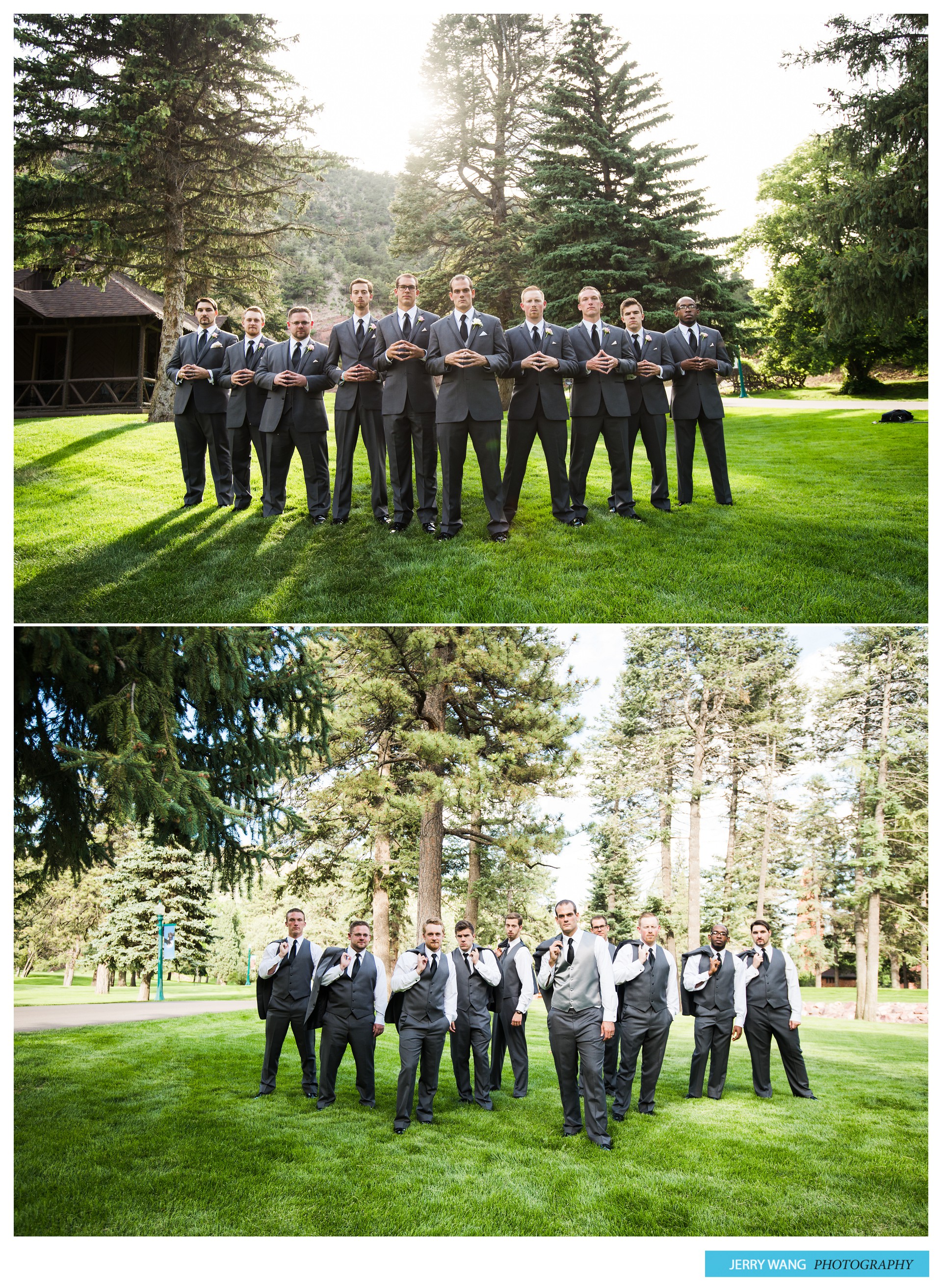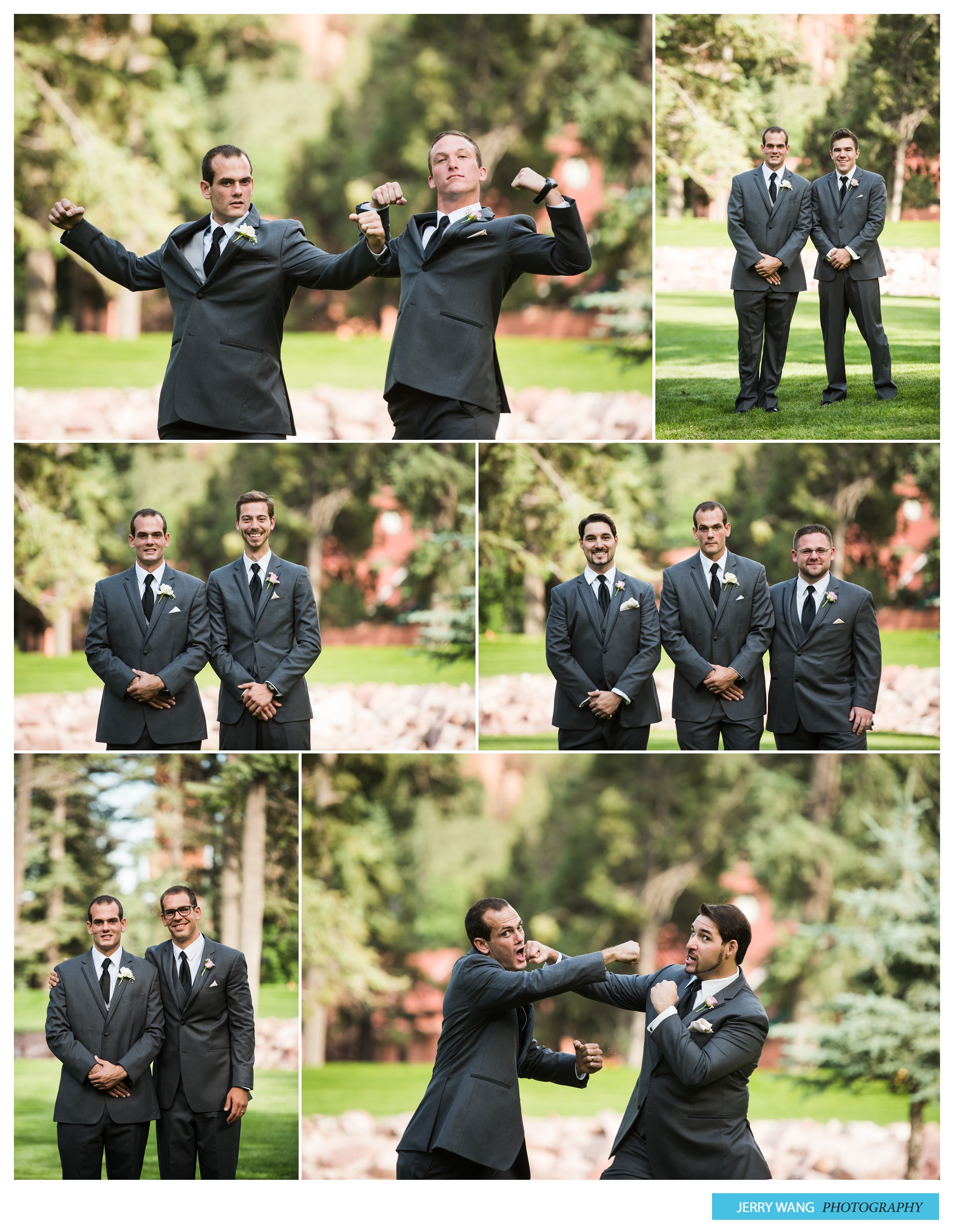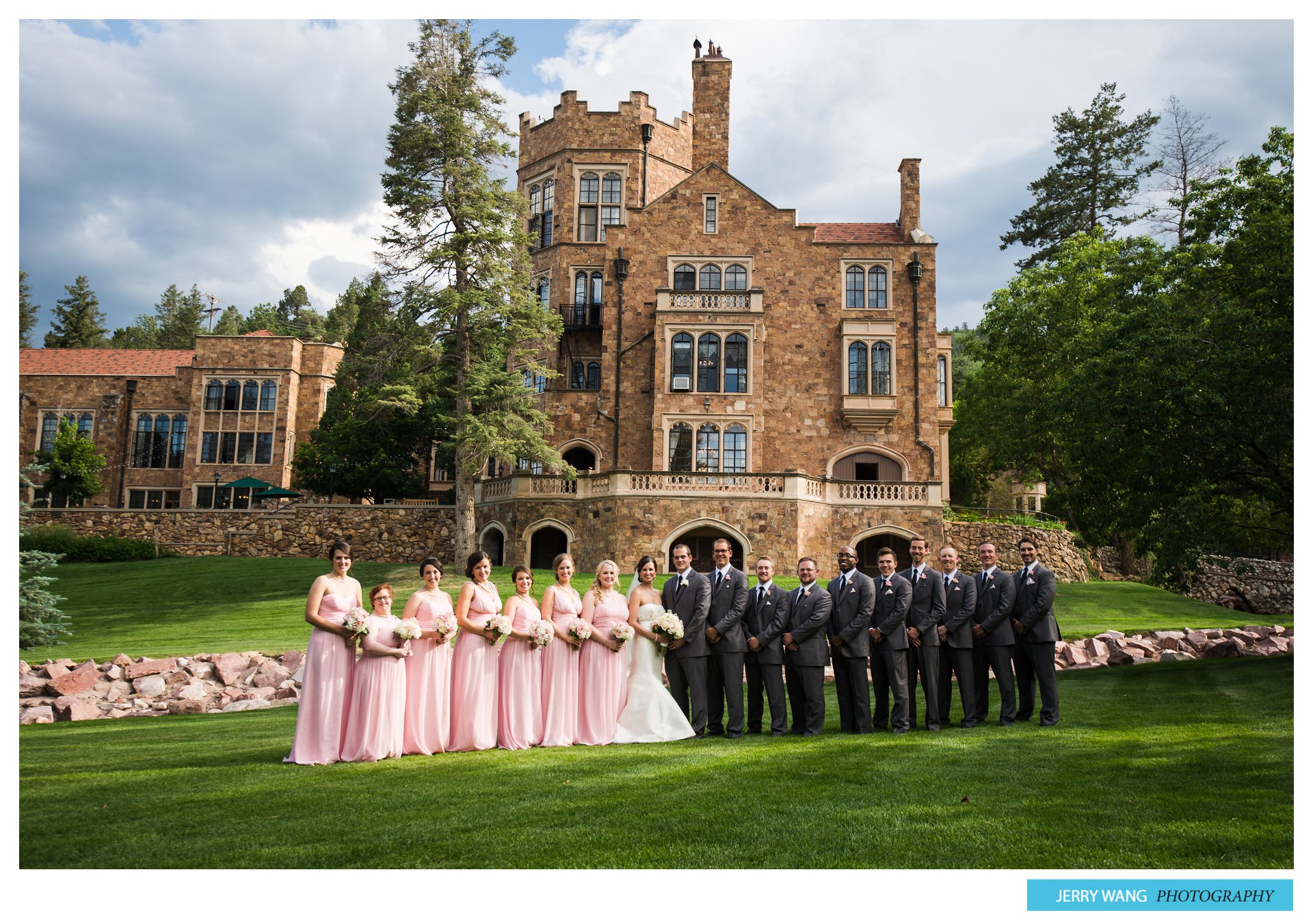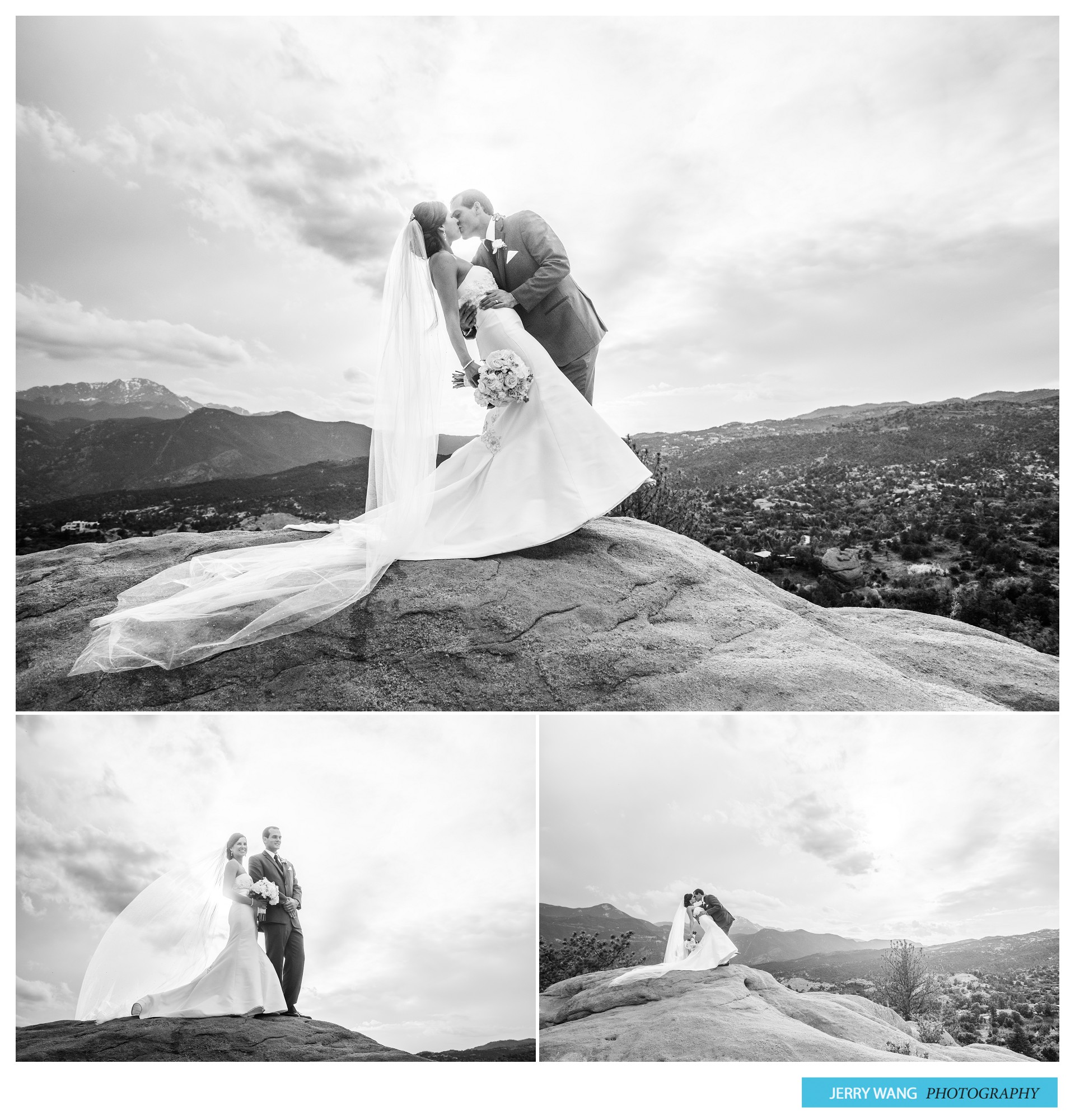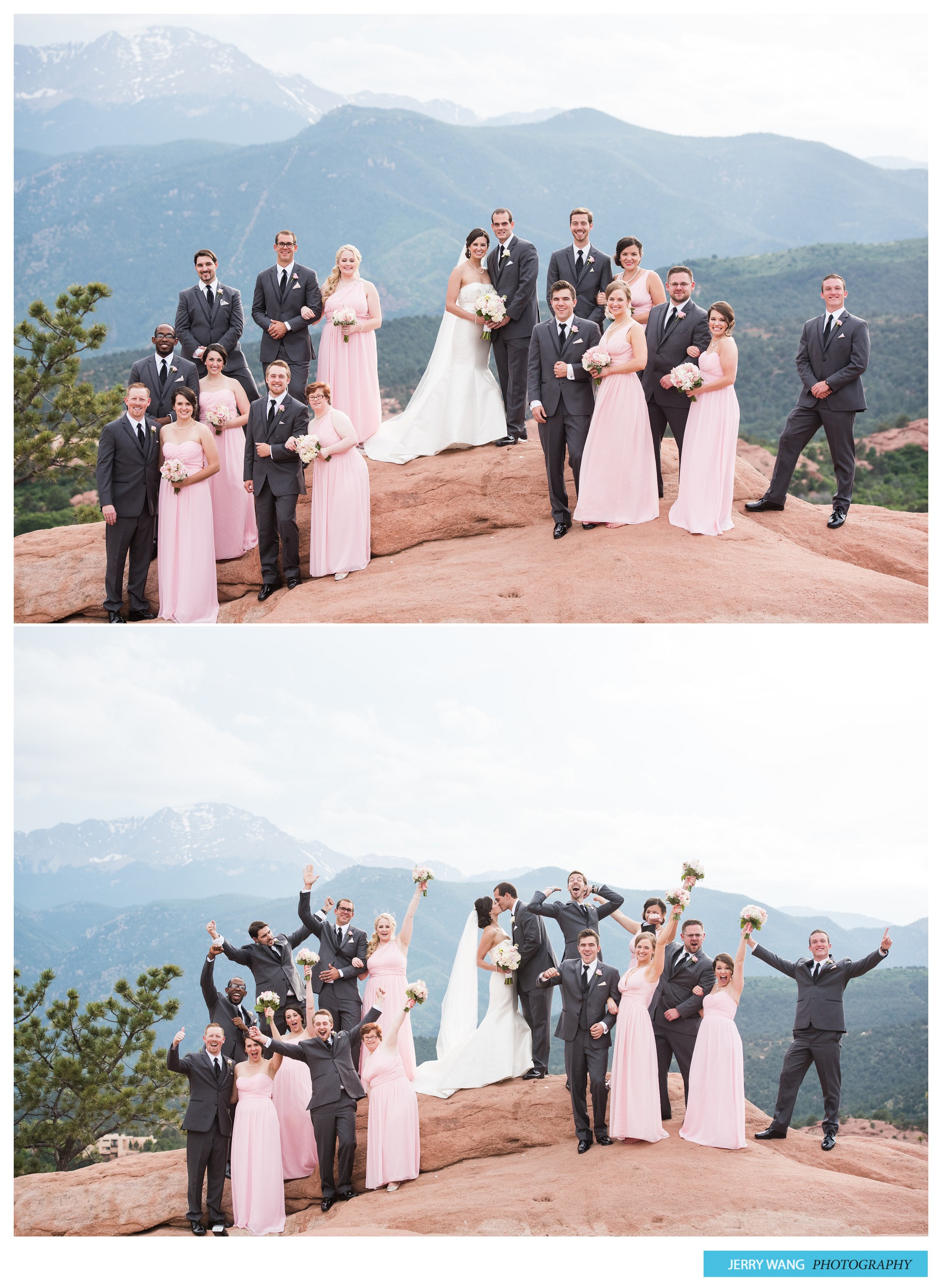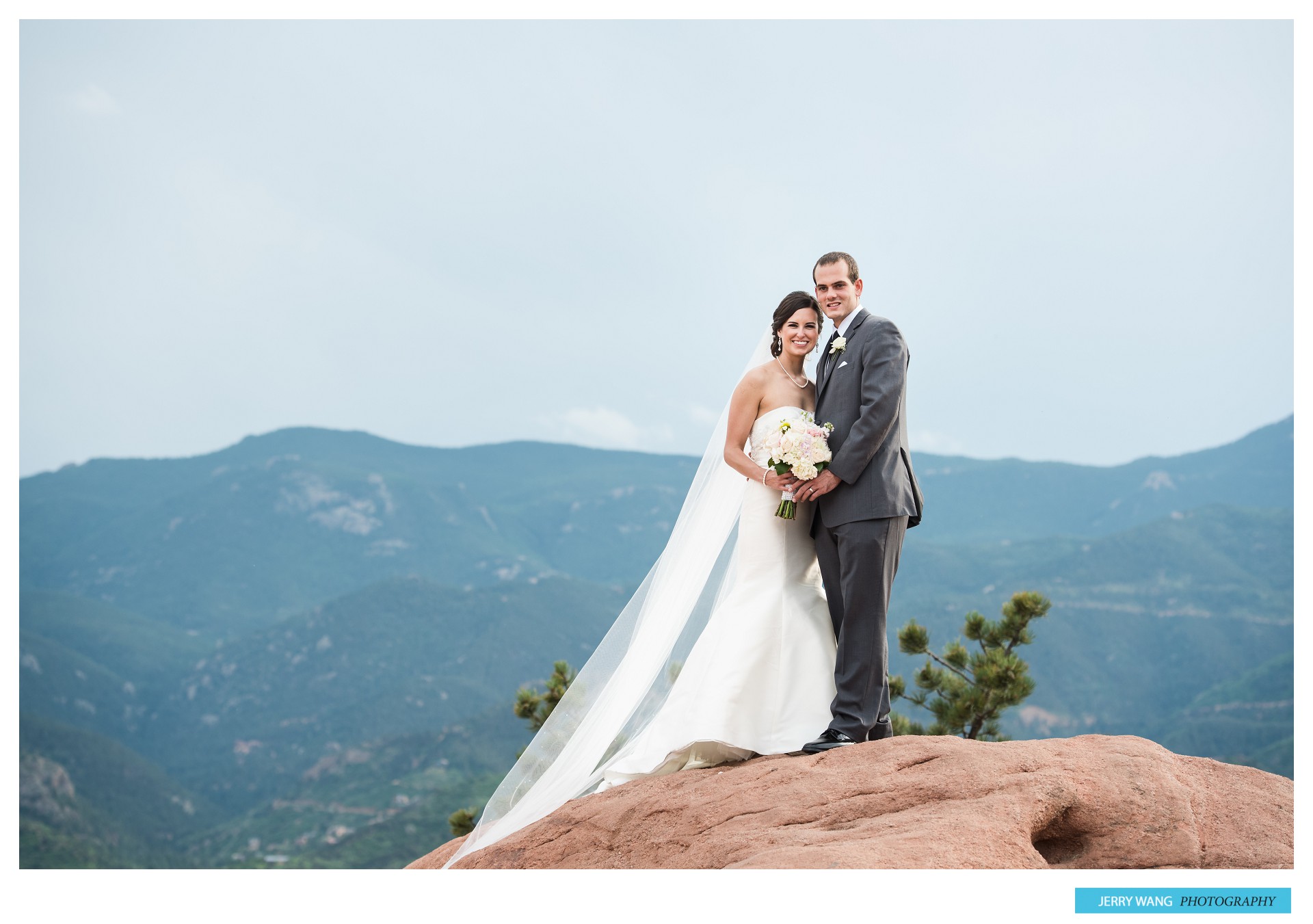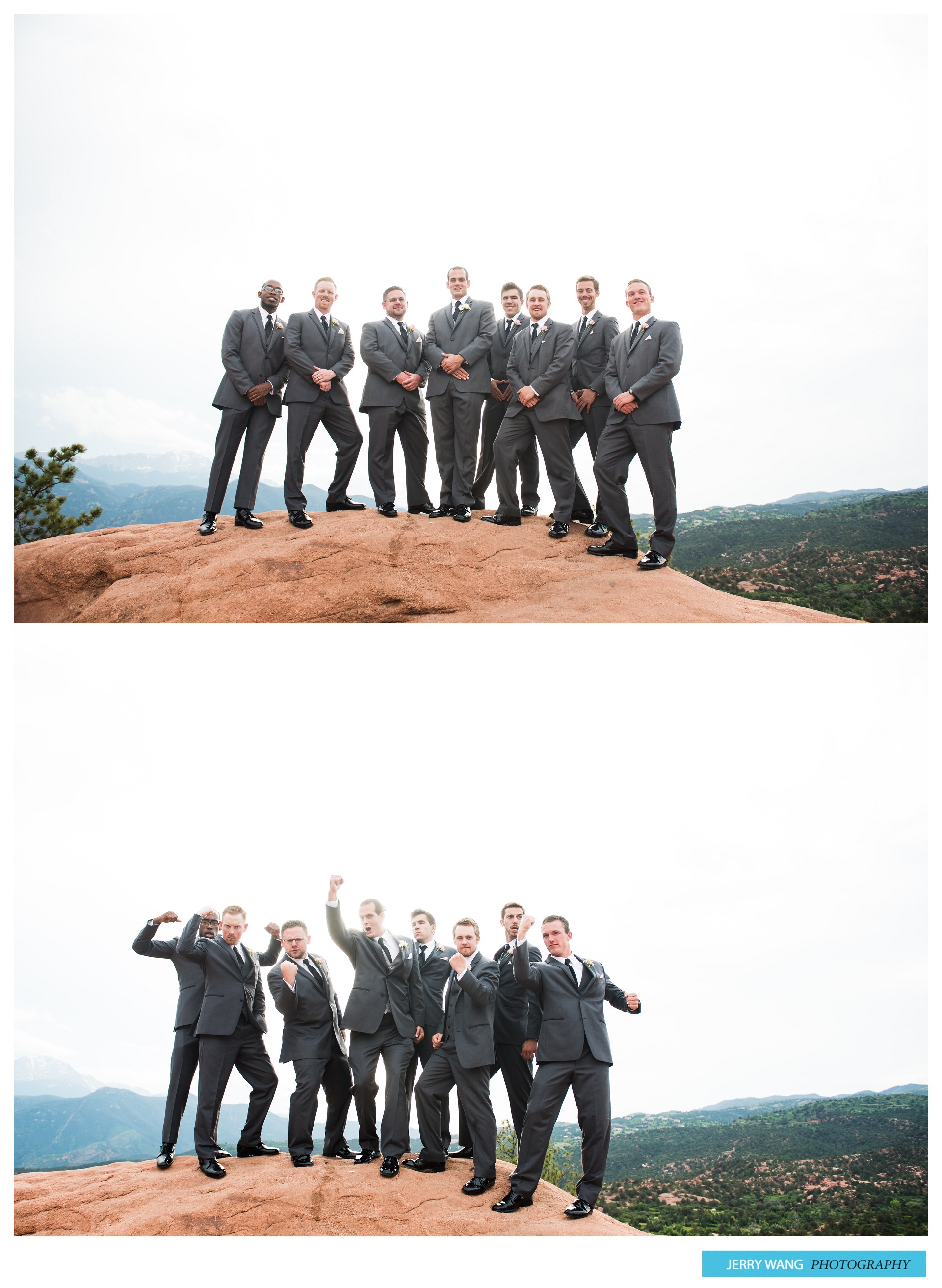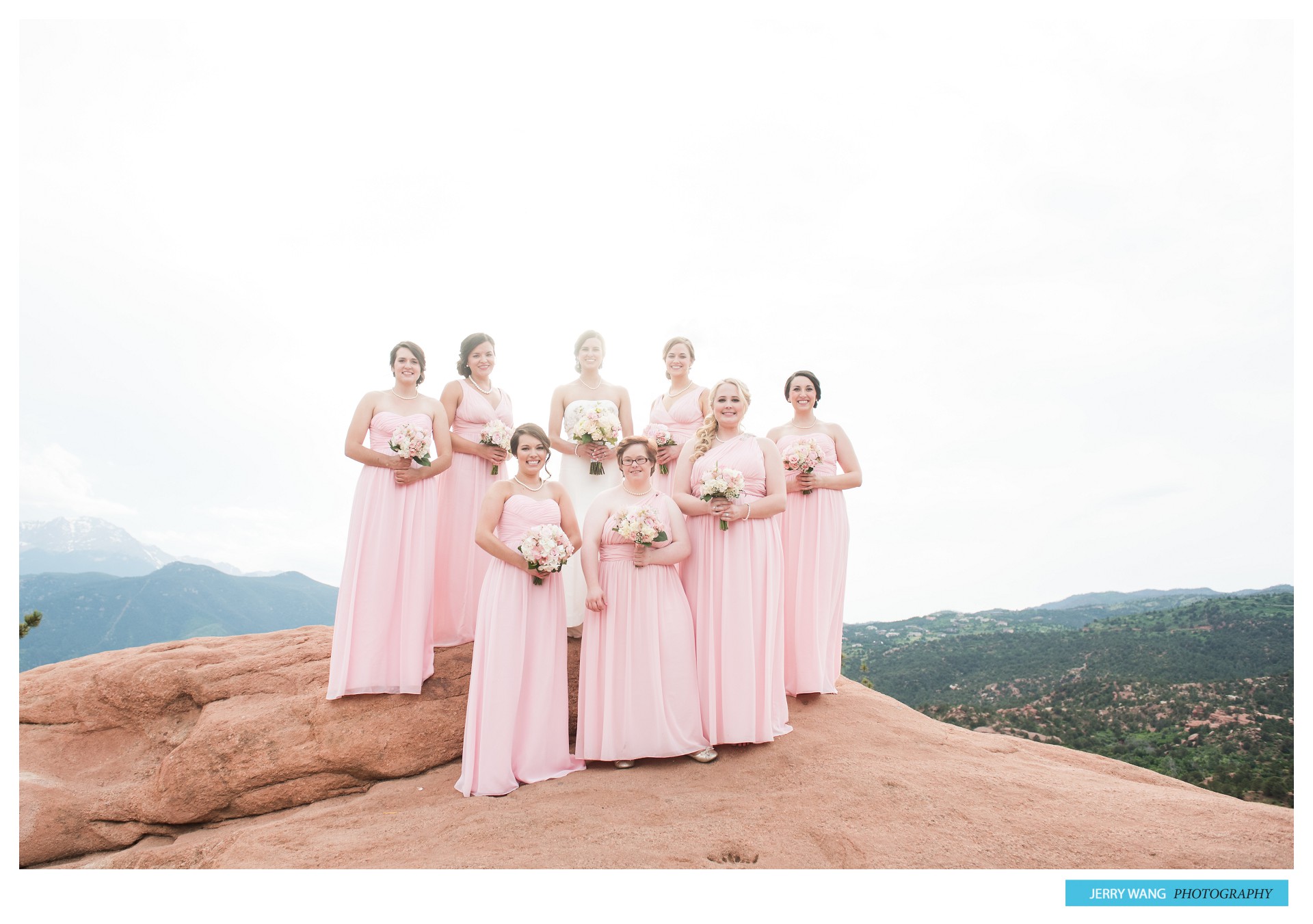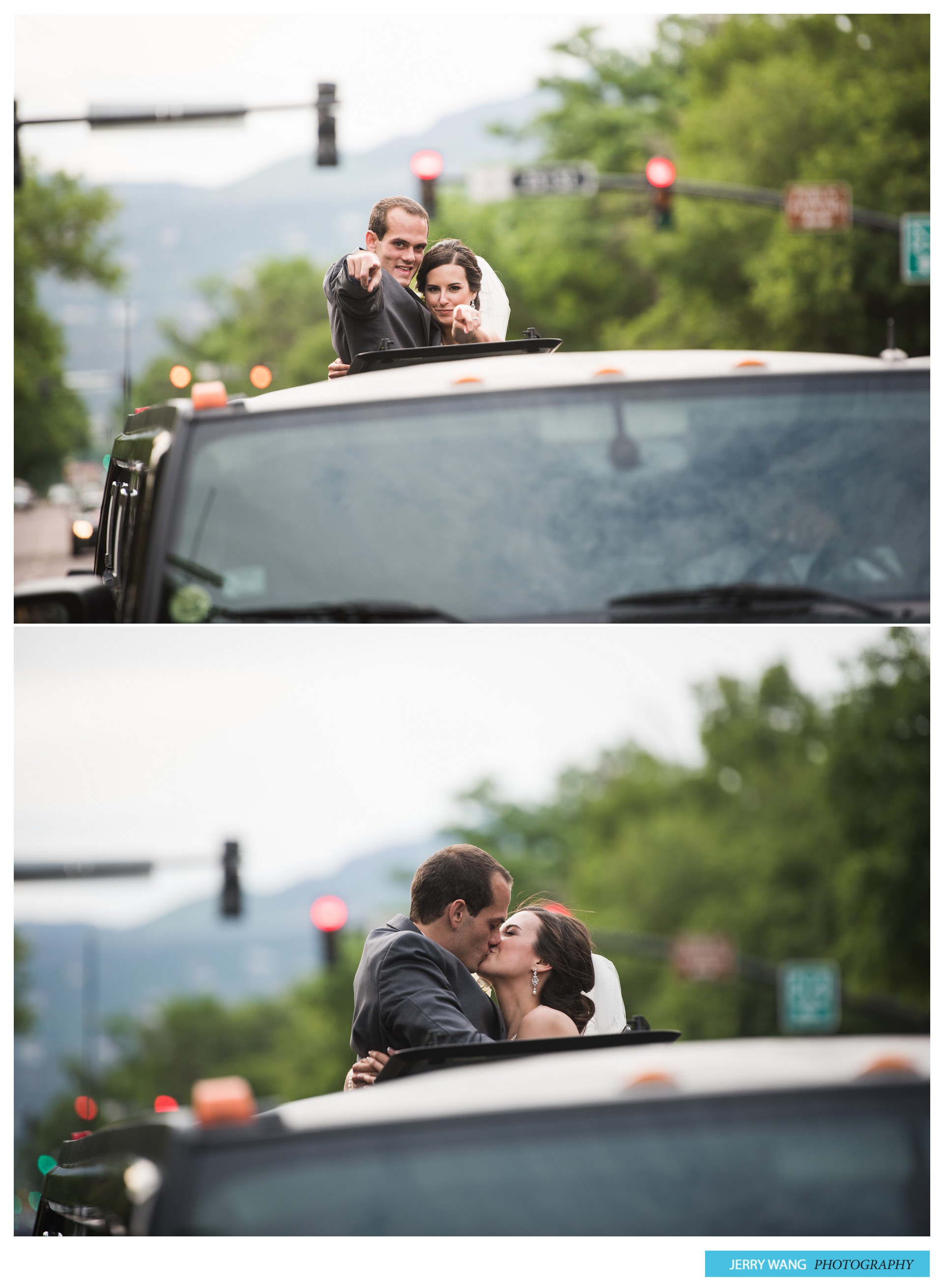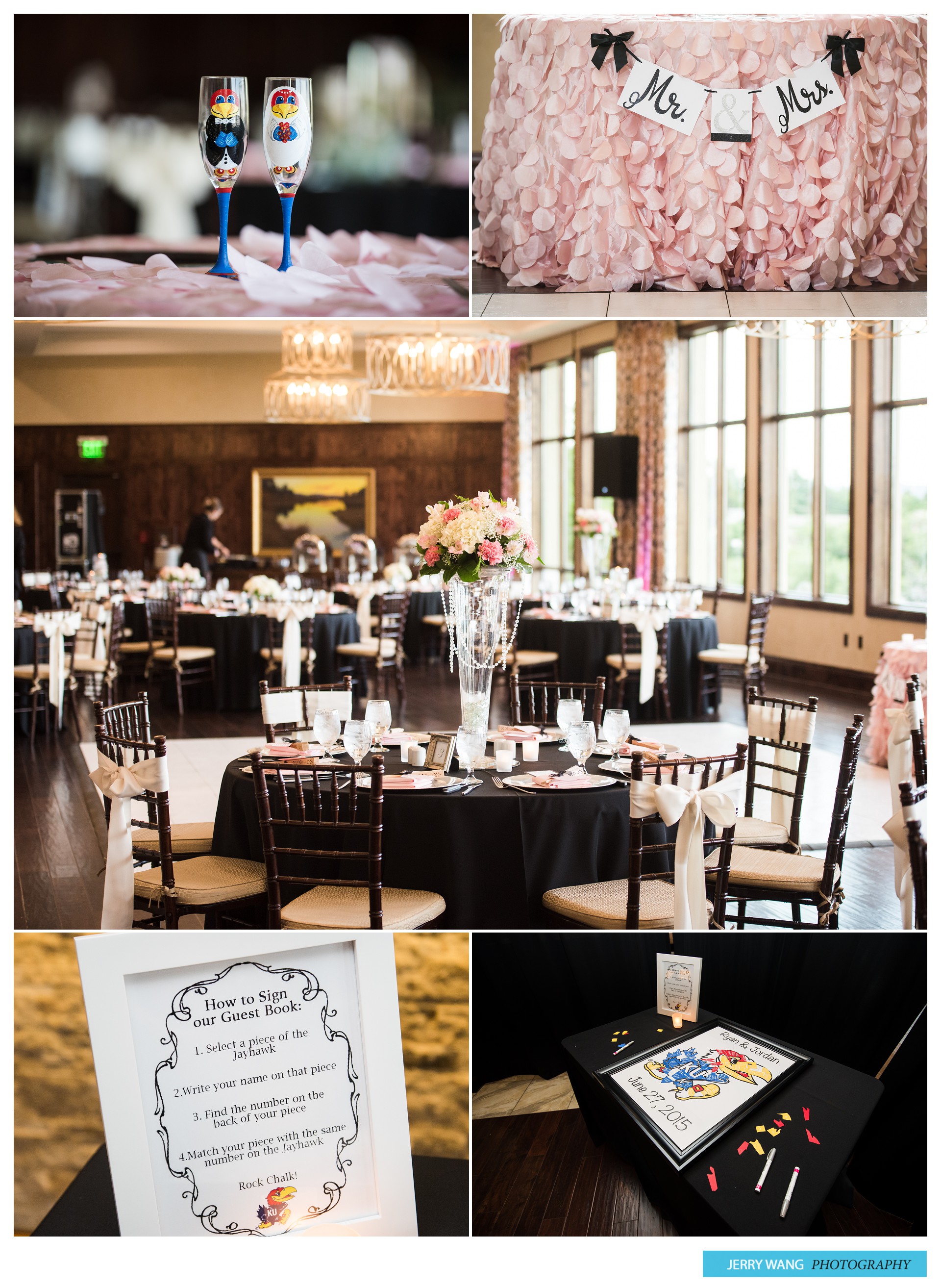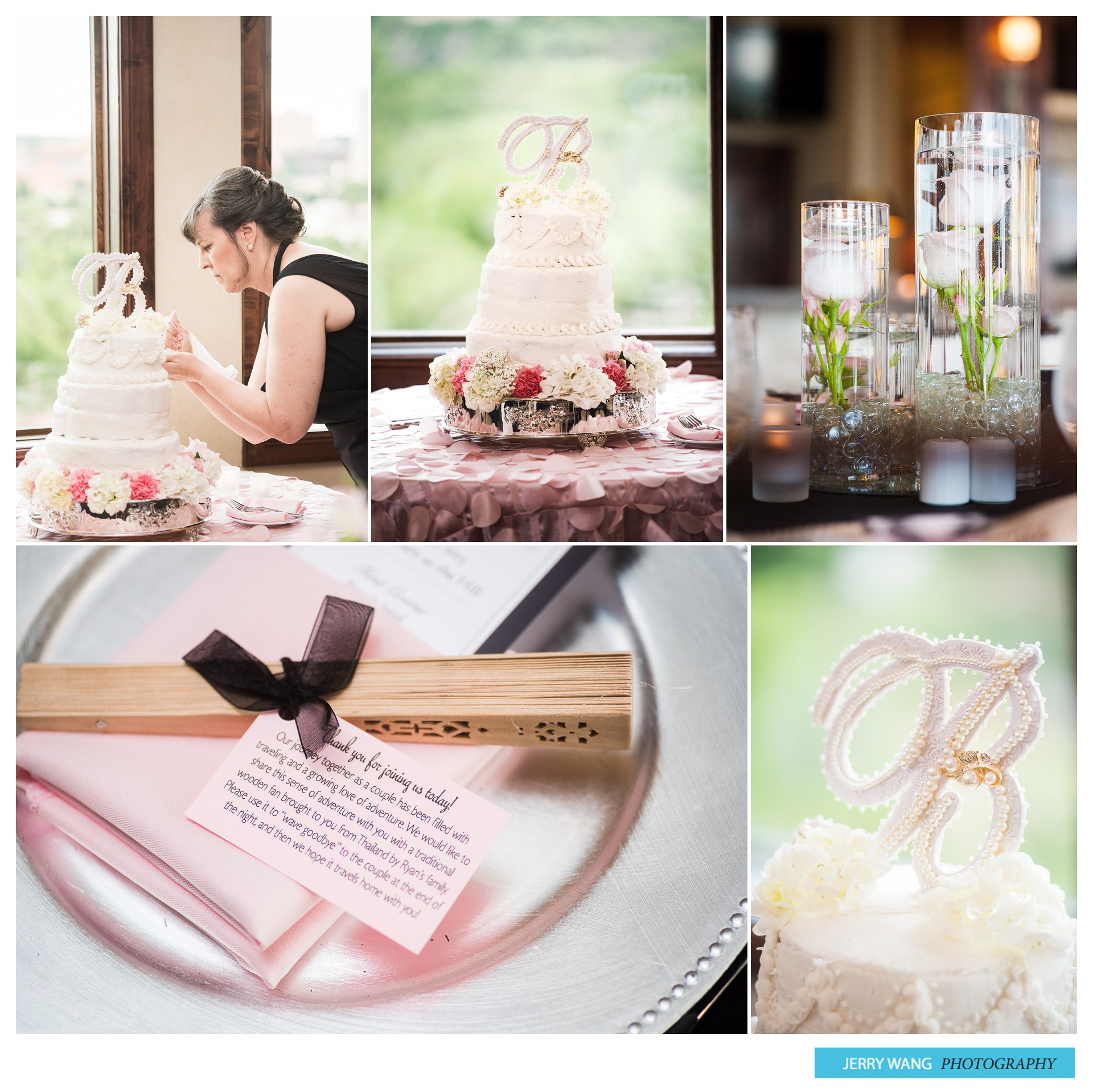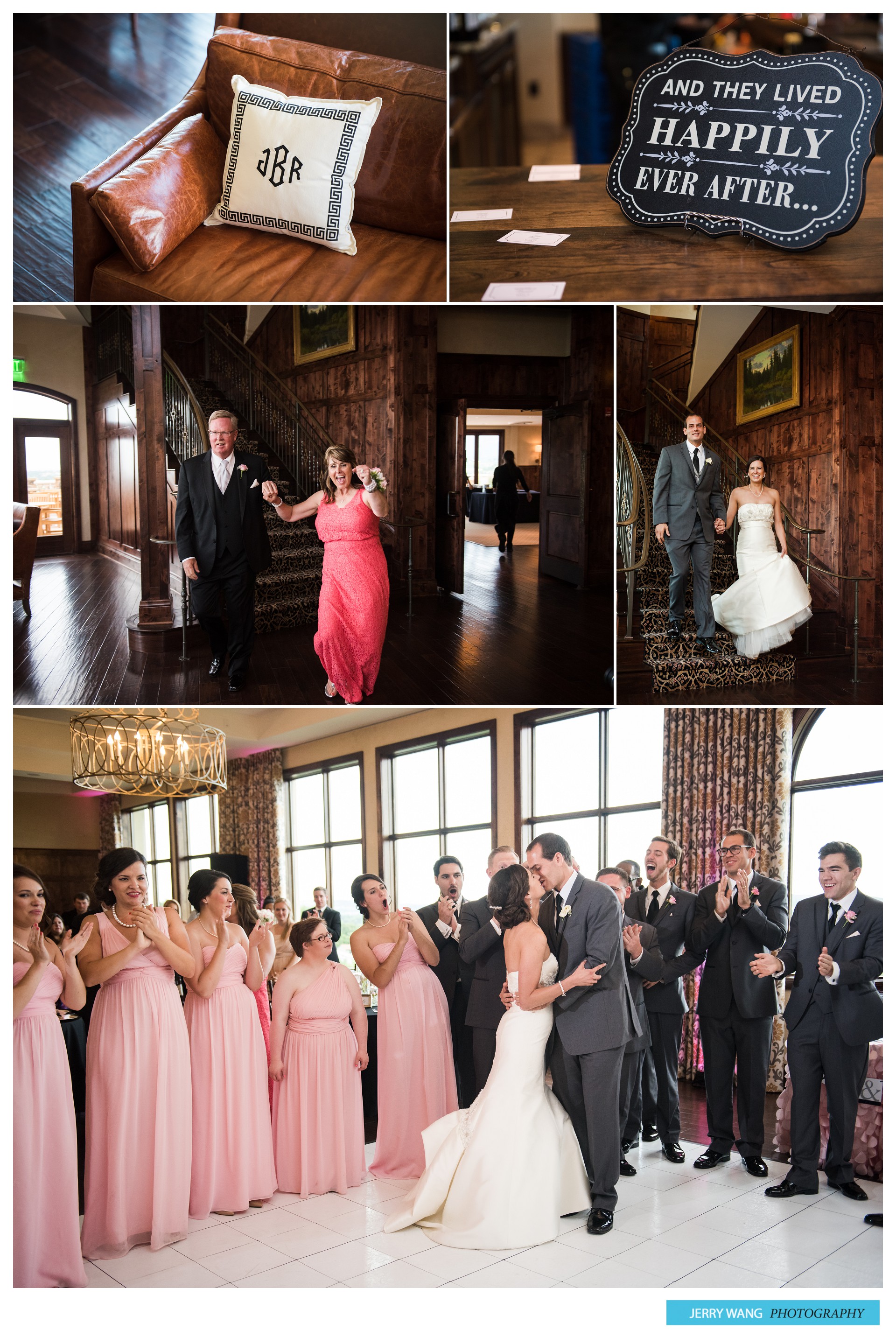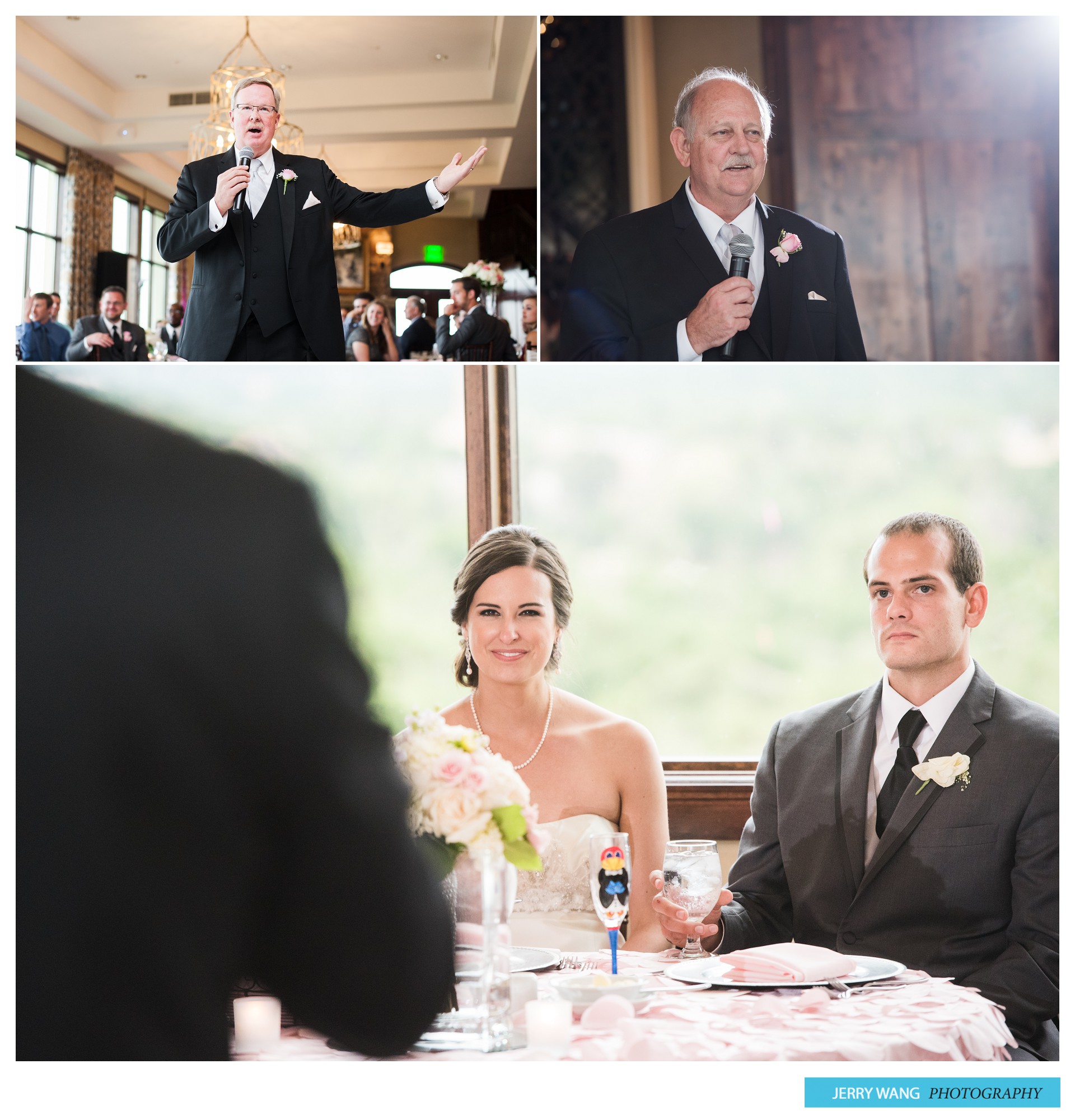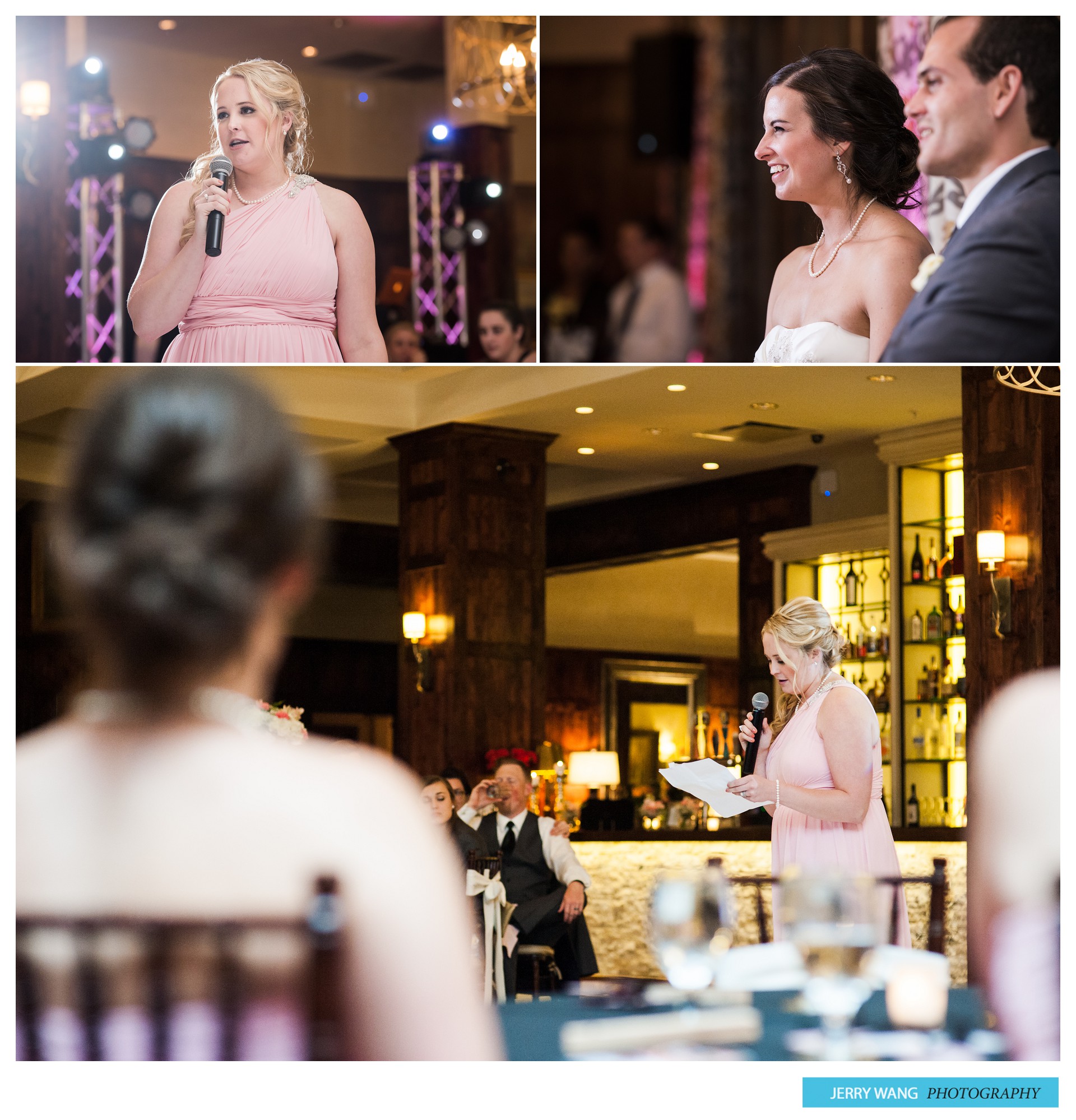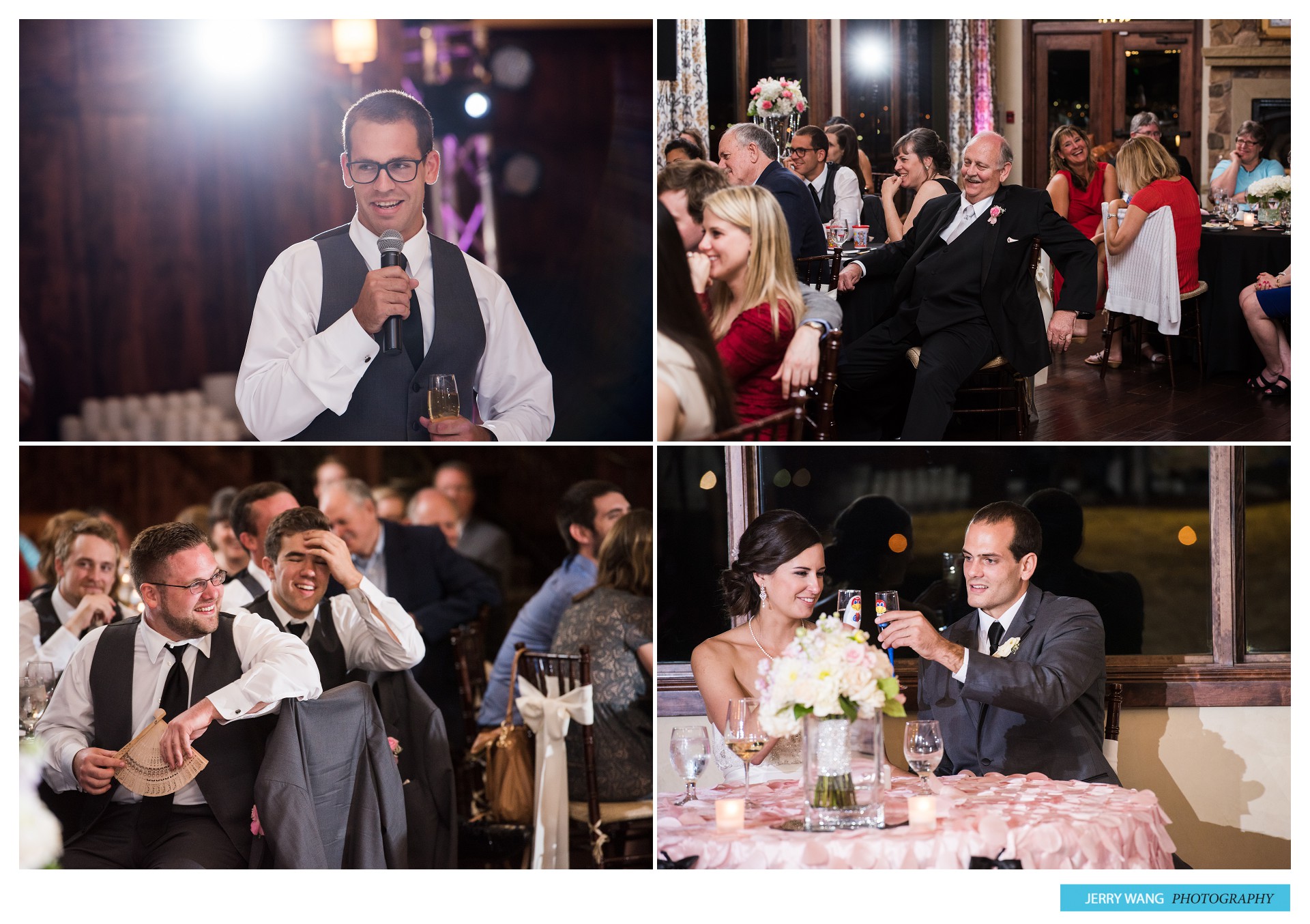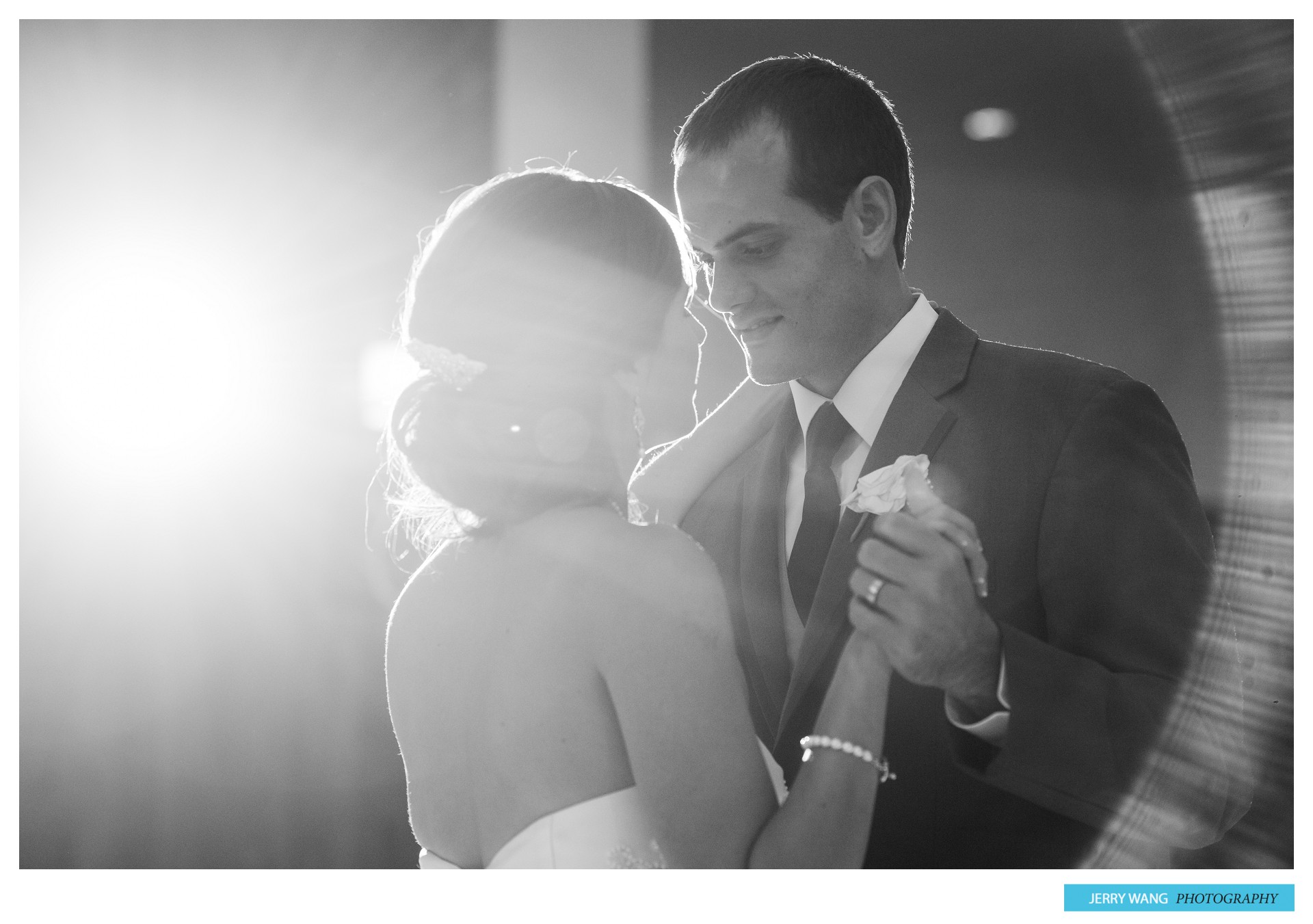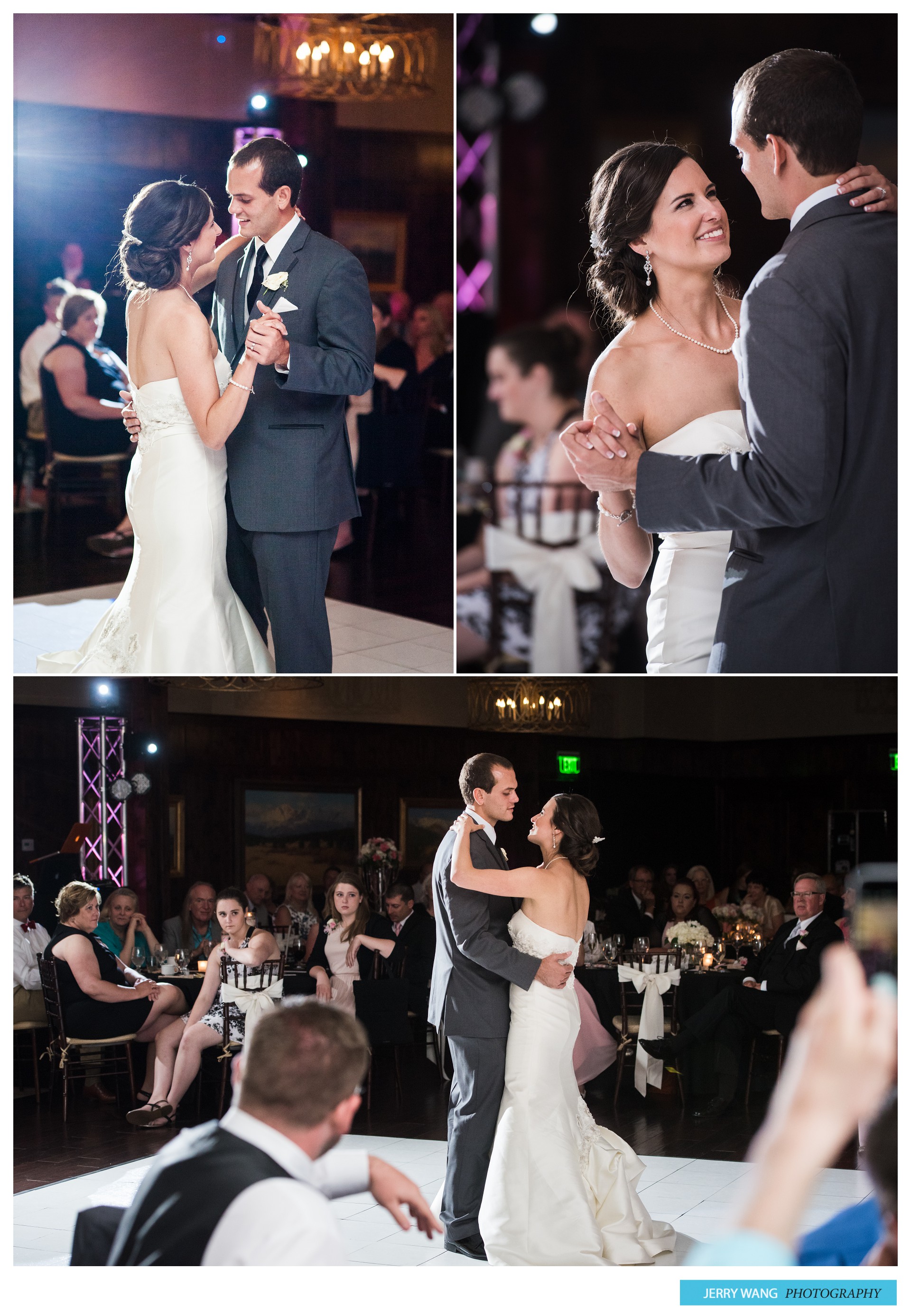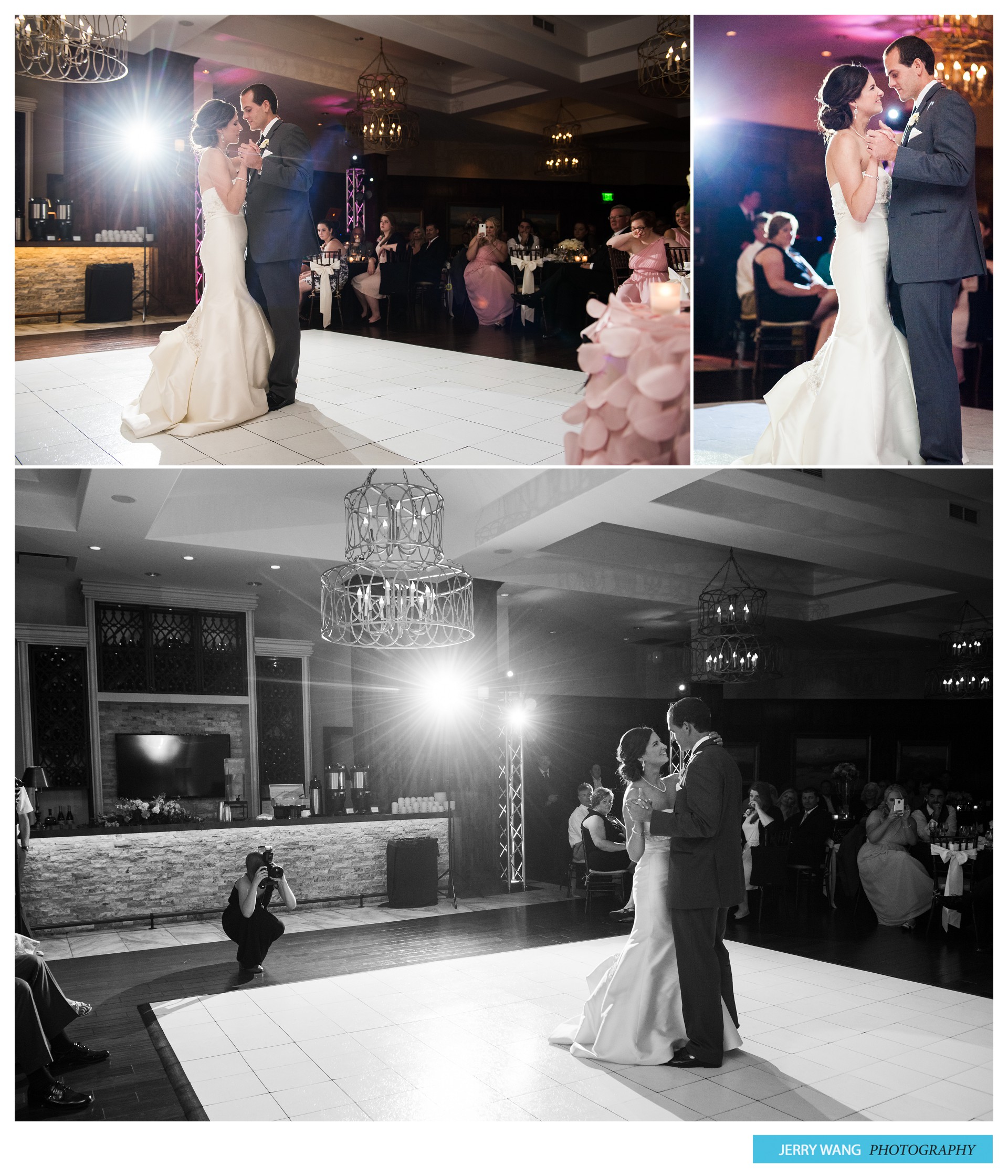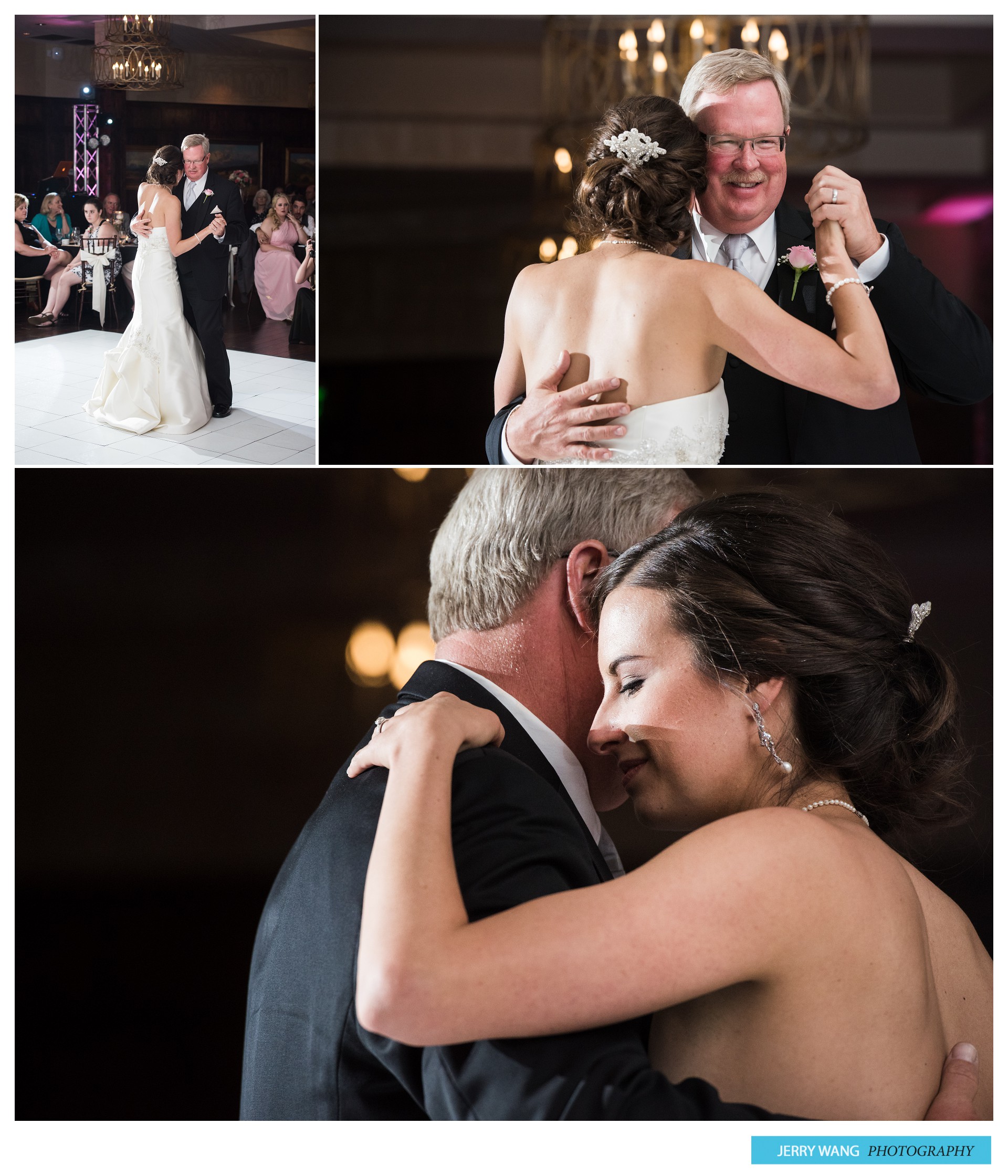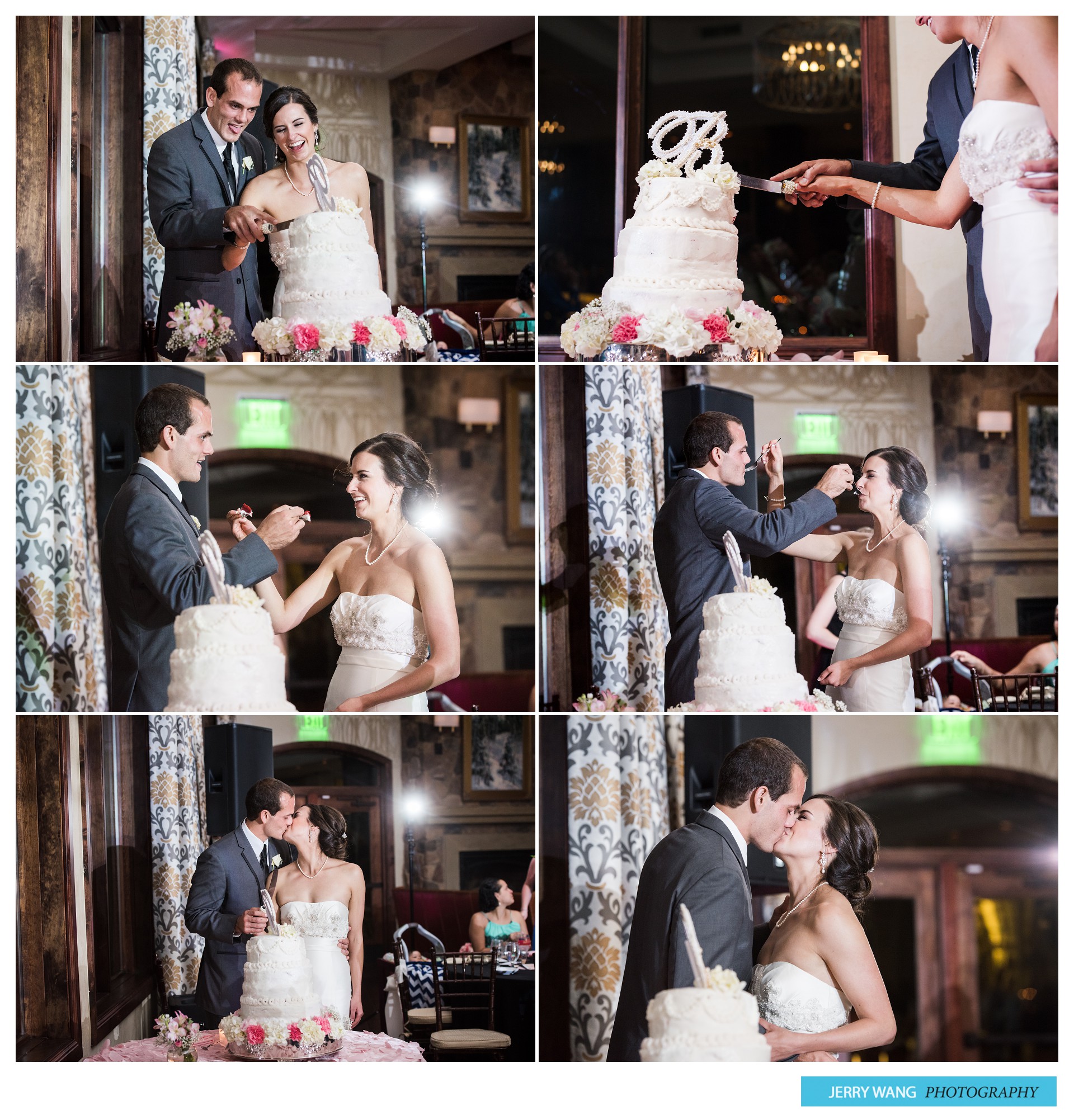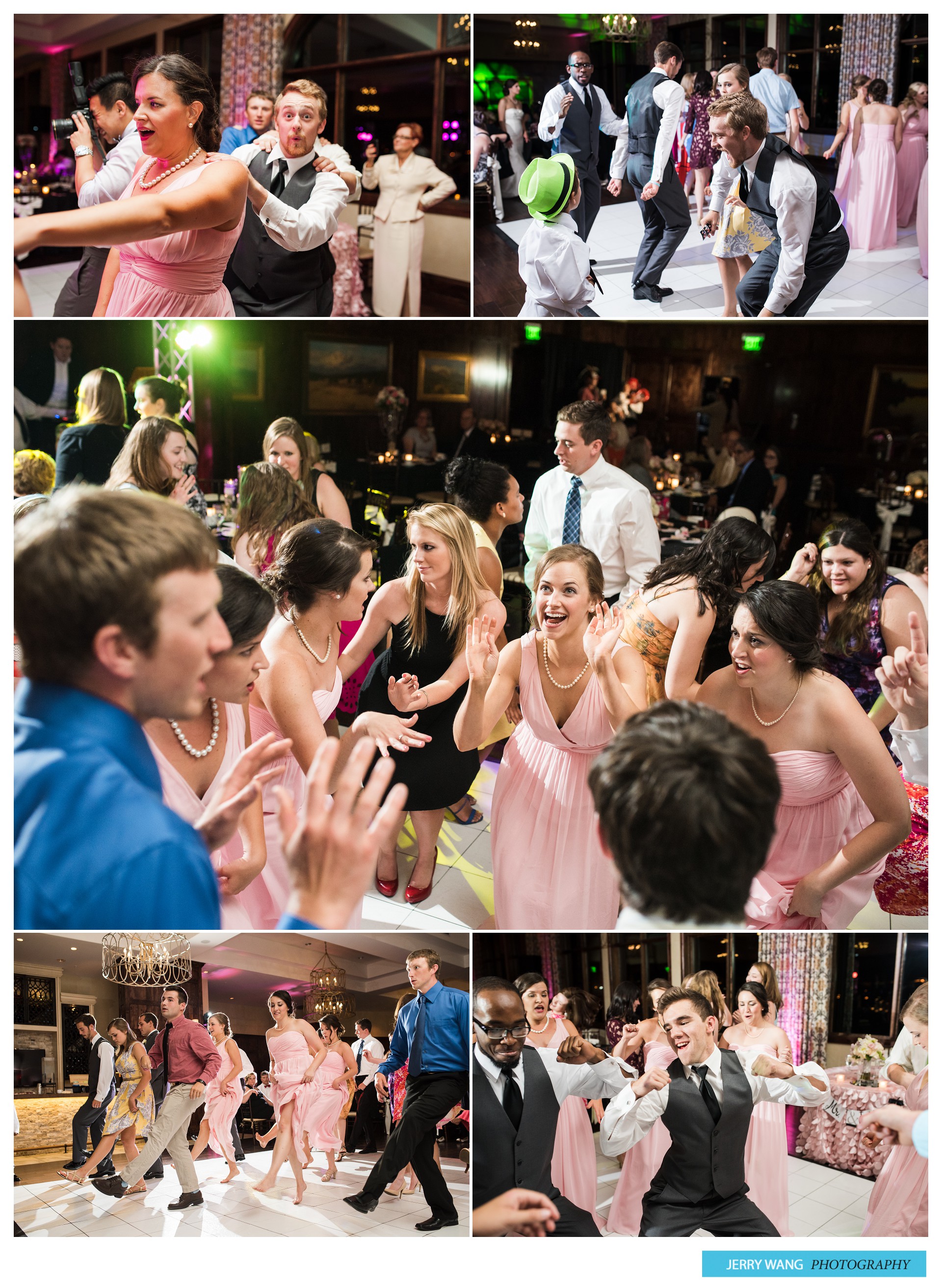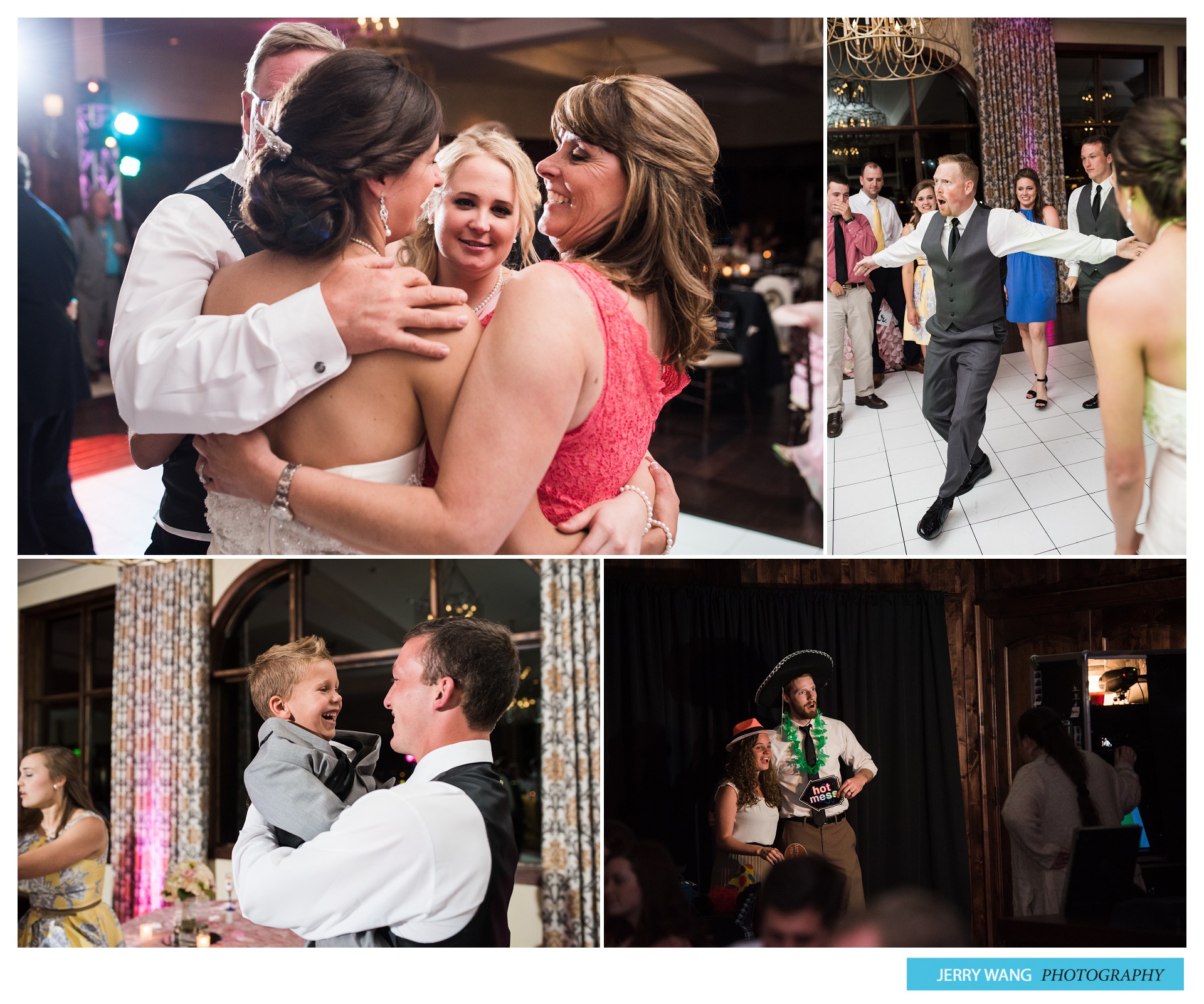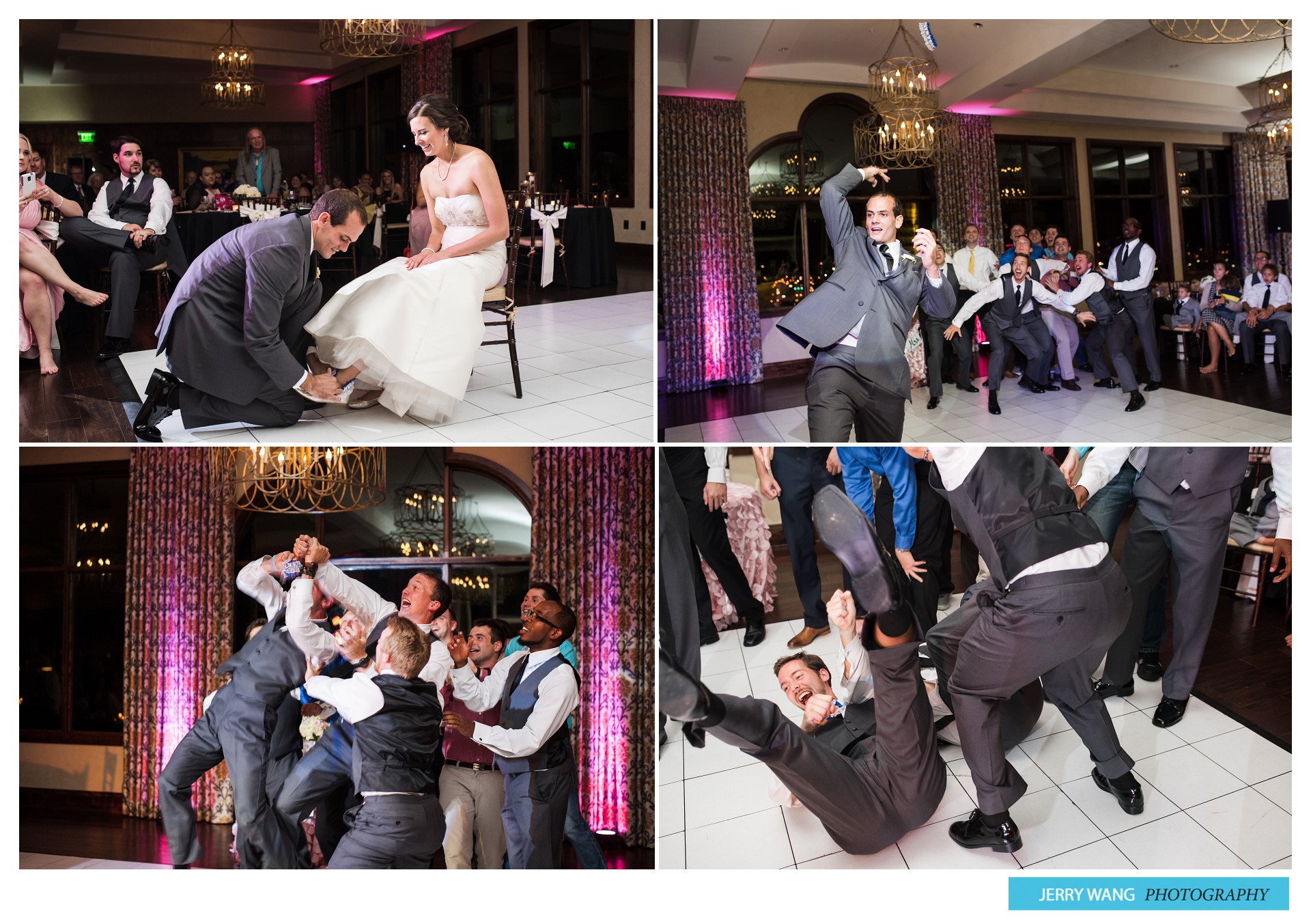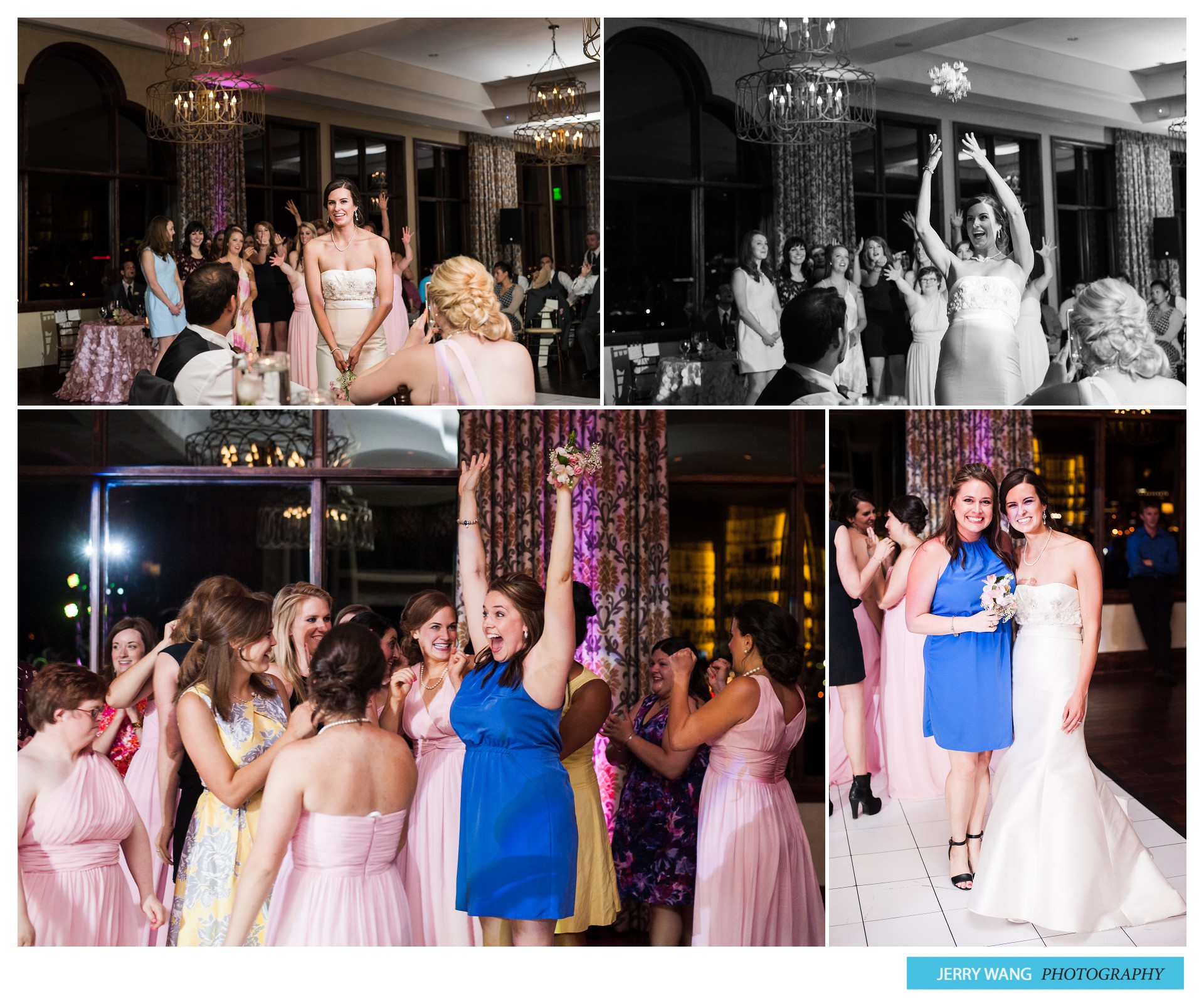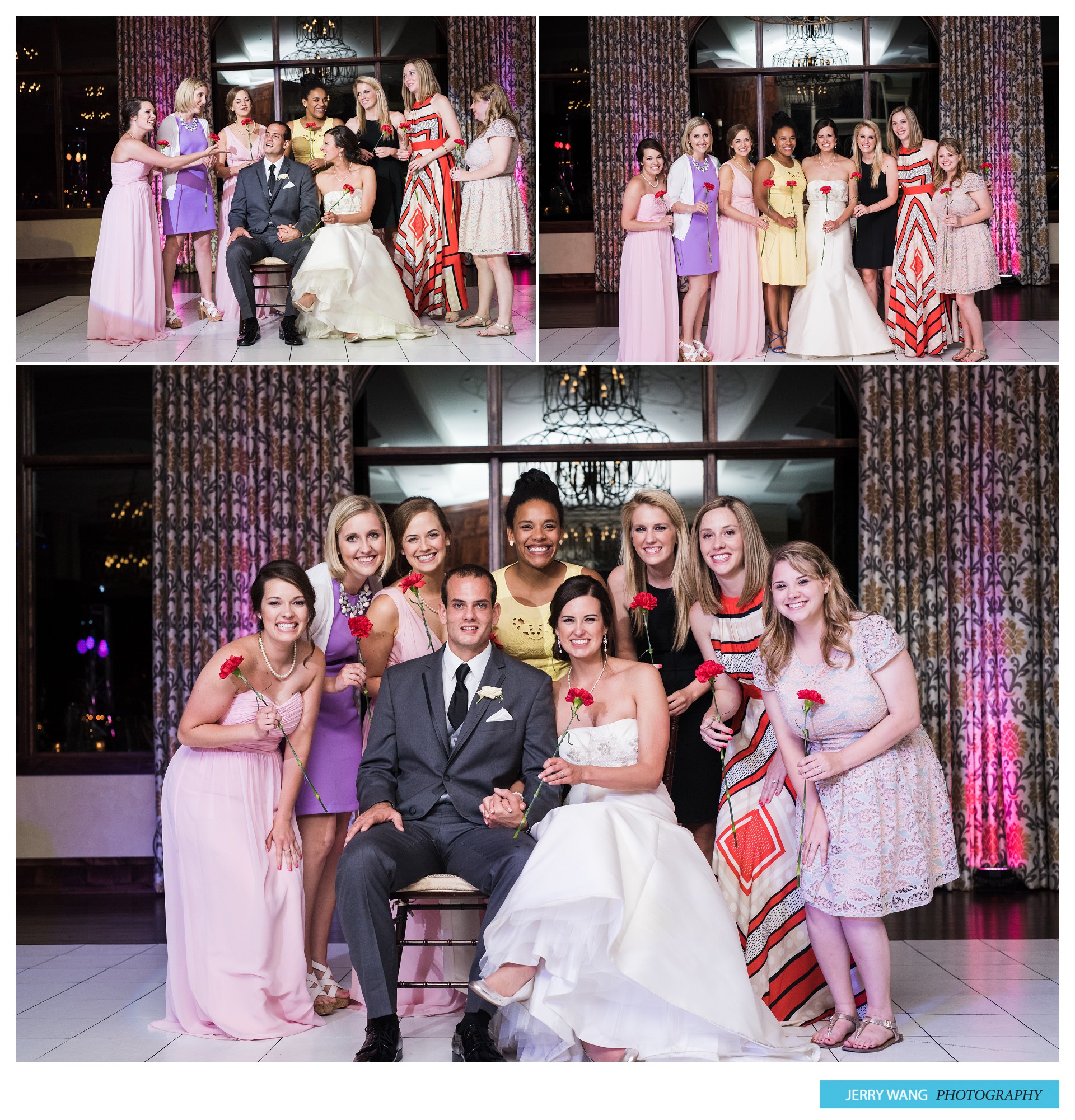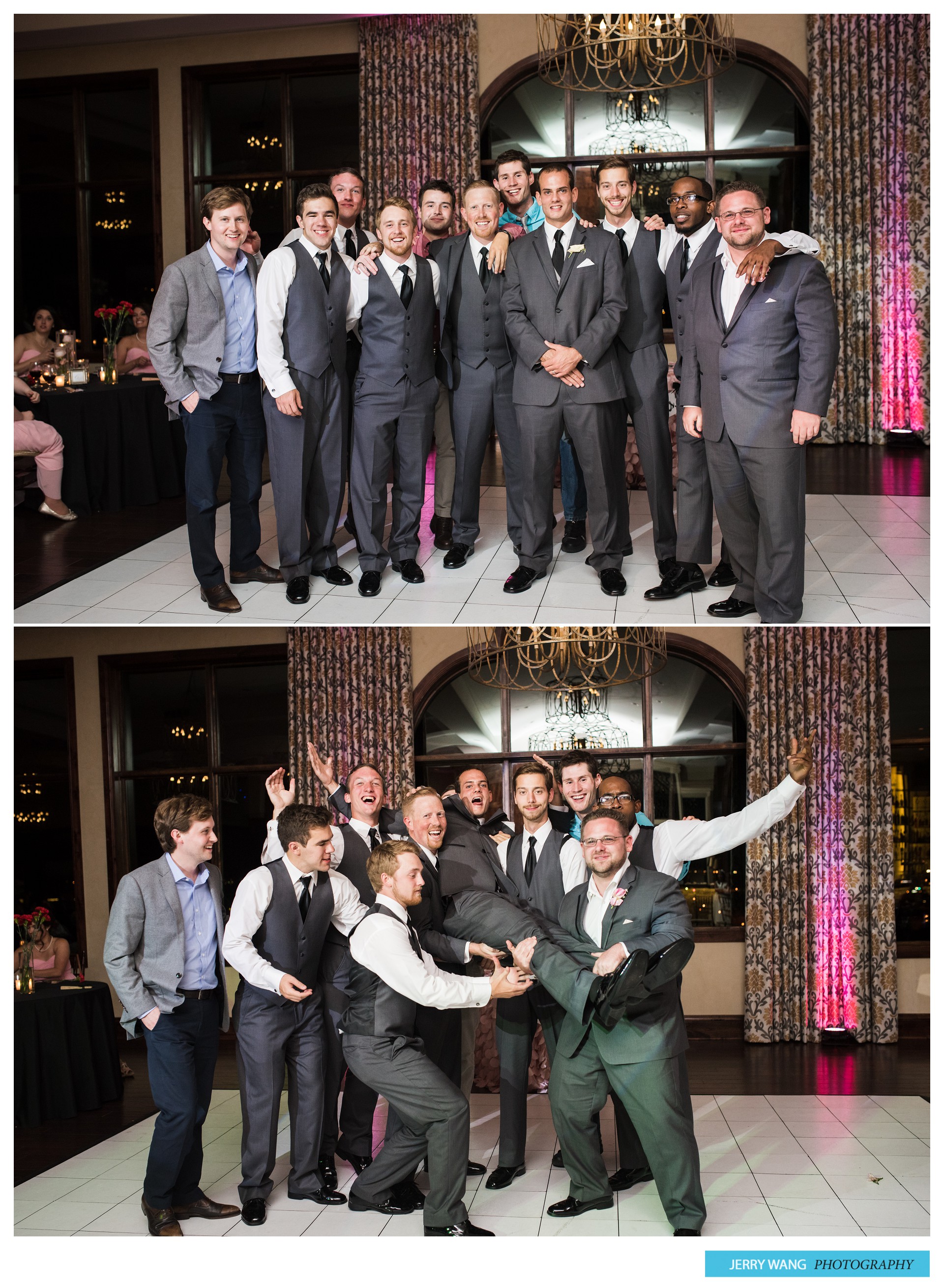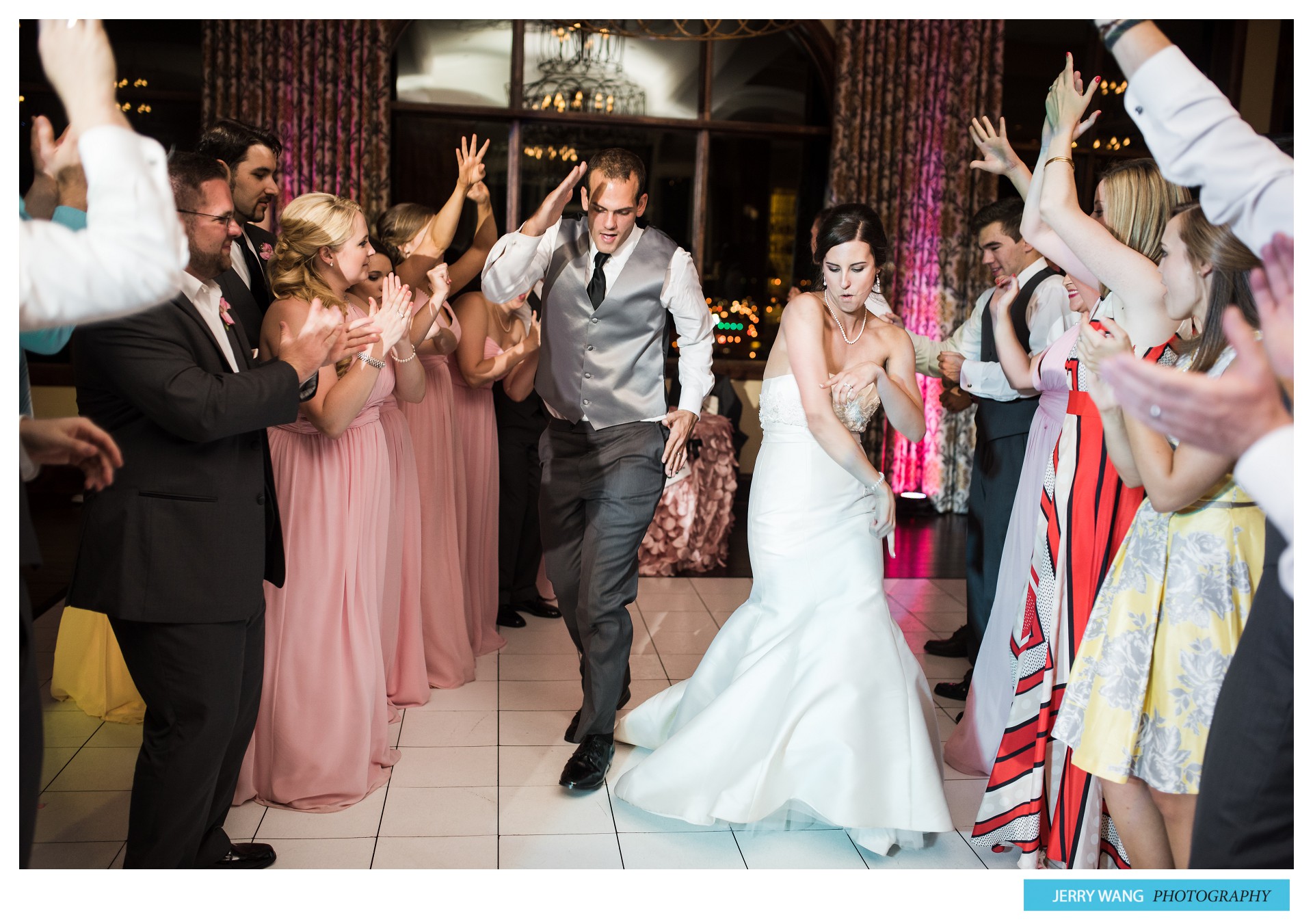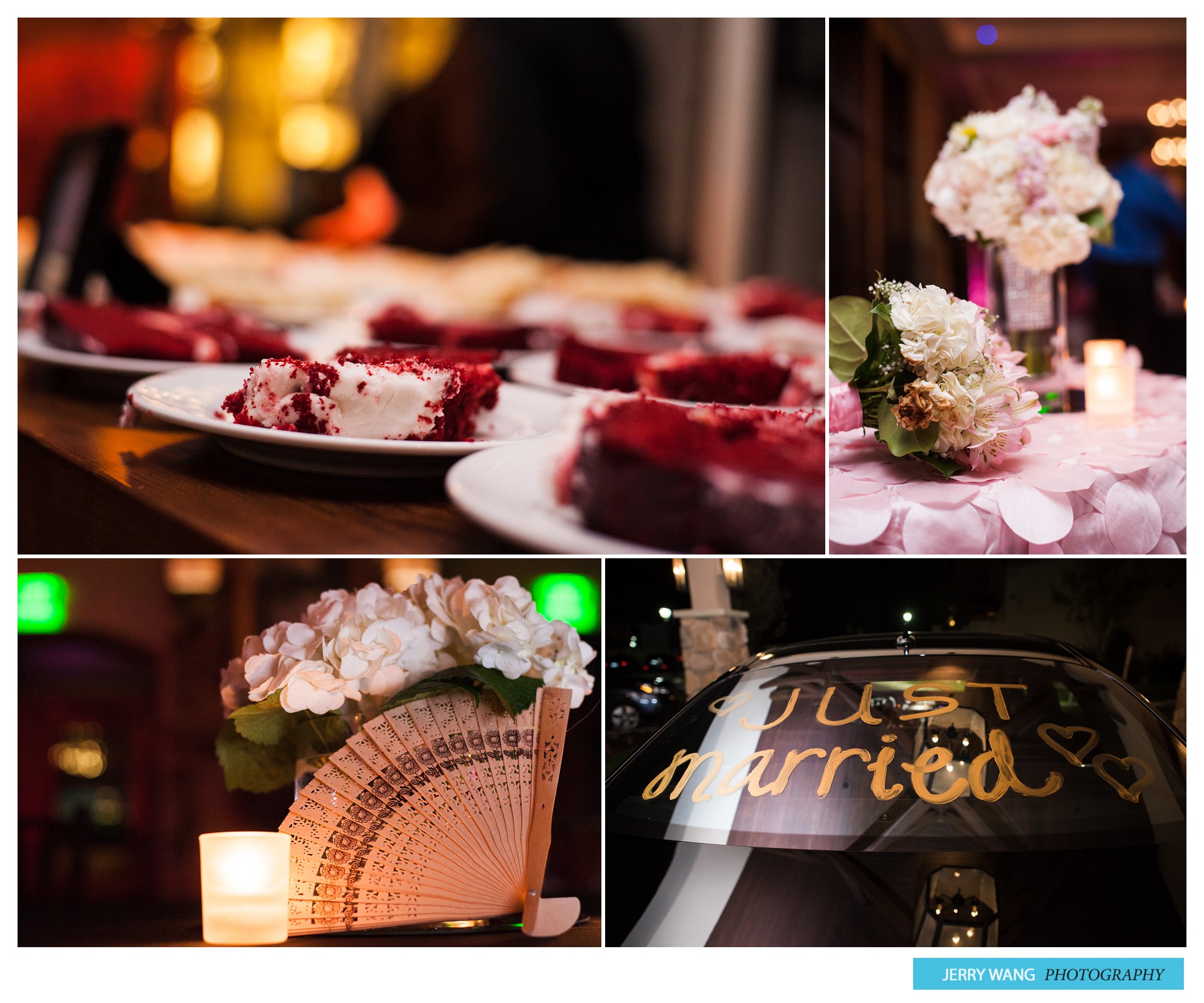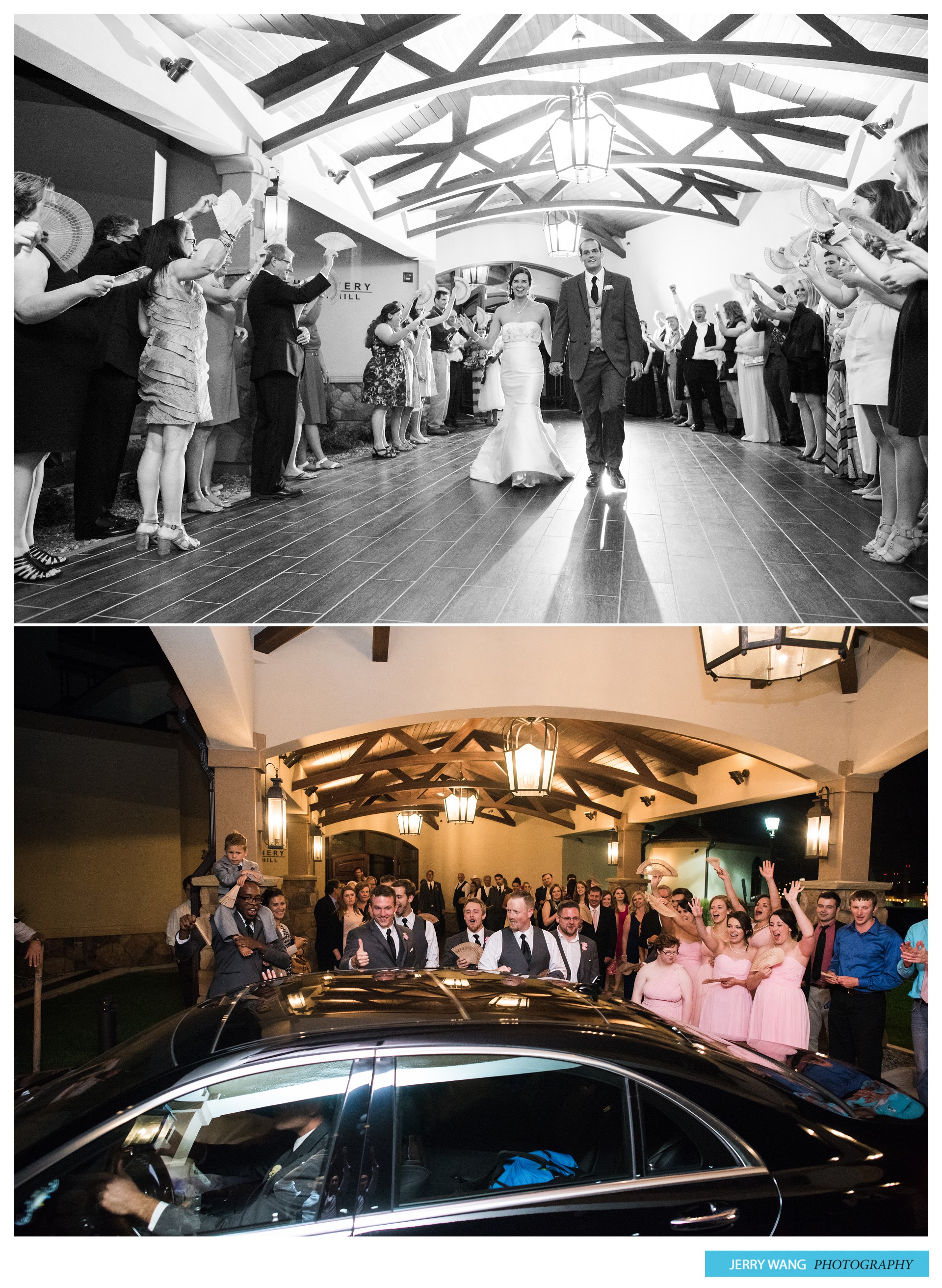 Comments
comments