Photos from Jaymie and Jon's summer wedding in Lawrence, Kansas at Abe and Jake's Landing by Kansas City wedding photographer Jerry Wang Photography.
Title | Our Story
Tell us how you first met? Who what when where why? Give us the dirty details.
Jon thought he was going to meet up with a large group of close friends for dinner while Jaymie thought she was simply grabbing a bite to eat with a few friends. Neither knew they would be meeting anyone new that night. Jaymie walked into dinner and was slightly taken aback by the size of the group, and, as fate would have it, the only open seat was directly across from Jon. Looking back, it's no wonder why the conversation flowed so freely. Over a year later Jon learned that Jaymie figured he was "likely not into girls" because of the green pants and yellow socks he was wearing. With Jaymie's walls down, the two were able to spend dinner discussing their respective trips to Peru and both of their borderline addictions to queso. Naturally, Jon discussed running as he was leaving for his first Boston Marathon shortly thereafter and Jaymie made a random joke about being "anti-commitment"; Jon filed this away as something to keep in mind.
After dinner the entire group made their way over to Tony P's for a drink and Jon figured this might be his only chance at getting Jaymie's number. Jon bought a pitcher of beer to share with the group and strategically placed himself near Jaymie to "casually" make his move. Unfortunately, Jon wasn't the only guy at the bar with his eyes on Jaymie and ultimately abandoned (read "chickened out") his attempts to get her number.
Driving home, Jon was kicking himself and decided that he really should try to reach out to Jaymie to get to know her better. Through the awkwardness of social media Jon was easily able to "friend" Jaymie on Facebook. After some brief small talk Jon thought he was clever and asked Jaymie if she would be interested in getting together for "noncommittal" drinks. Whether it was because she felt sorry for him for making such a lame joke or if she really was interested from the beginning, Jon and Jaymie got together for a drink on a Saturday afternoon in April…and the rest is history!
What is the most memorable date you've ever had?
We've had a lot of fun dates together and always enjoy trying something new. We've spent hours at a local arcade bar, worked to find the best Happy Hour in Denver, tried every place with queso that we can find and have spent countless hours at Cheeseman Park enjoying our "Park Days". One of our favorite times, though, has been traveling Spain together! We spent two weeks eating and drinking our way through the country and learning a lot about each other.
Tell us about the proposal (did you see it coming, how long was it in the planning? How did you feel? Nervous, excited, freaking out?)
Jon recreated Jon and Jaymie's first three dates. Starting with drinks at the Ale House, Sushi at Izakaya Den and games at an arcade bar called 1-Up. He had planned to propose on our rooftop with chocolate covered strawberries and champagne, however, it was raining and didn't have a back-up plan. He had everything hidden in the lower level and asked Jaymie to come downstairs. Quickly realizing that the downstairs was the LEAST romantic place to propose he sent Jaymie back upstairs and ended up proposing shortly thereafter. After the initial shock and celebration, Jaymie proceeded to call her family and friends while Jon ate most of the chocolate covered strawberries and drank champagne
Tell us the one thing you love most about each other.
I love Jon's sense of adventure and that regardless of how difficult something may be, even if it seems impossible, he won't give up. Along with his sense of adventure is his "obsessive" nature; which has led him into the world of ultra running. I love the dedication, incredible physical ability and strong mentality that he has because of this. It challenges us both to be better individuals every day.
I love Jaymie's unending support of my crazy ideas and her love for travel, "epic" bikerides and other adventures!
If you feel comfortable, share with us something silly or quirky the other person does
Jaymie sleeps in what has to be the most uncomfortable positions in the entire world.
Jon can eat more than any person I know. Not only do we rarely have leftovers, it is completely normal for our friends at dinner to push their half-eaten meals over to Jon to finish.
Describe the theme or décor for your wedding.
Simple wedding; navy and coral color scheme
Vendors List:
Photography | Jerry Wang Photography
Hair & Makeup | Make Up By Joey – Joey Diaz; Hair – Shayla Siebenthall
Ring | Miro Jewelers 
Florist | Pendleton's Kaw Valley Country Market 
Ceremony Venue | Abe & Jake's Landing 
Reception Venue | Abe & Jake's Landing
DJ / Entertainment | Lawrence DJ Service
Catering | Maceli's
Cake | Hyvee 
Dress Designer | Wtoo by Watters
Dress Salon | Altar Bridal 
Groom and Groomsmen Attire | Calvin Klein (groom); Joseph A. Bank  (groomsmen)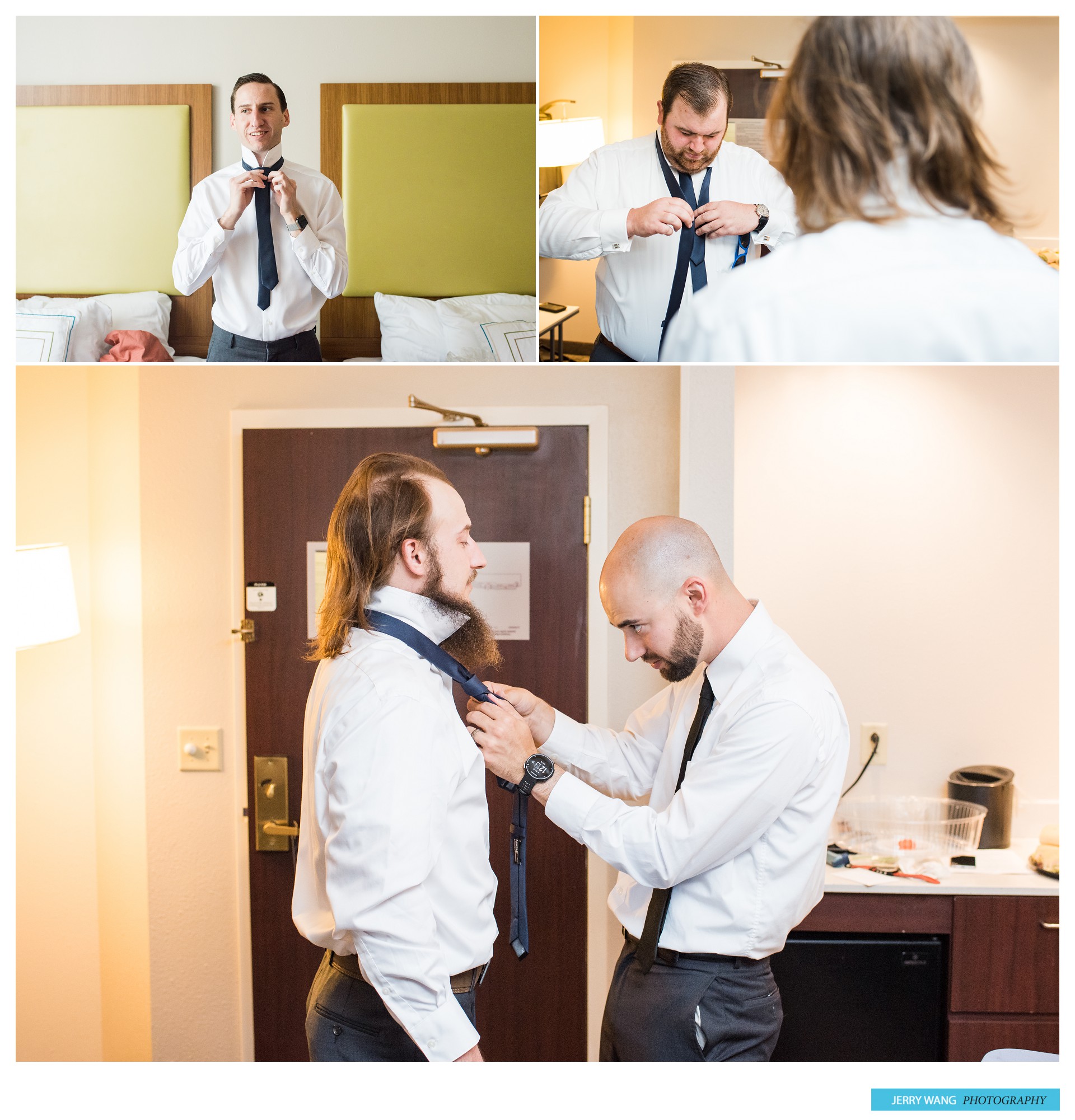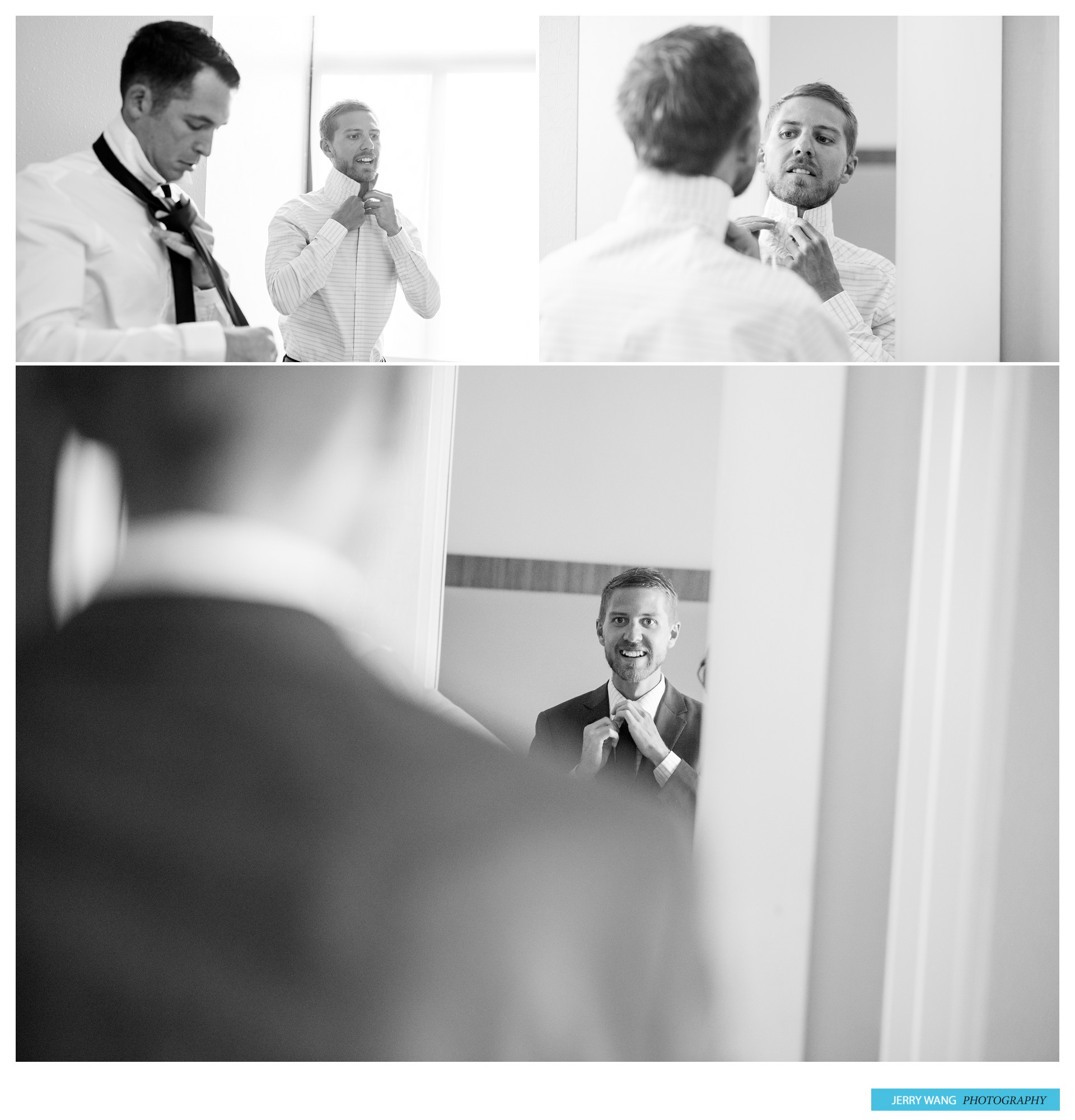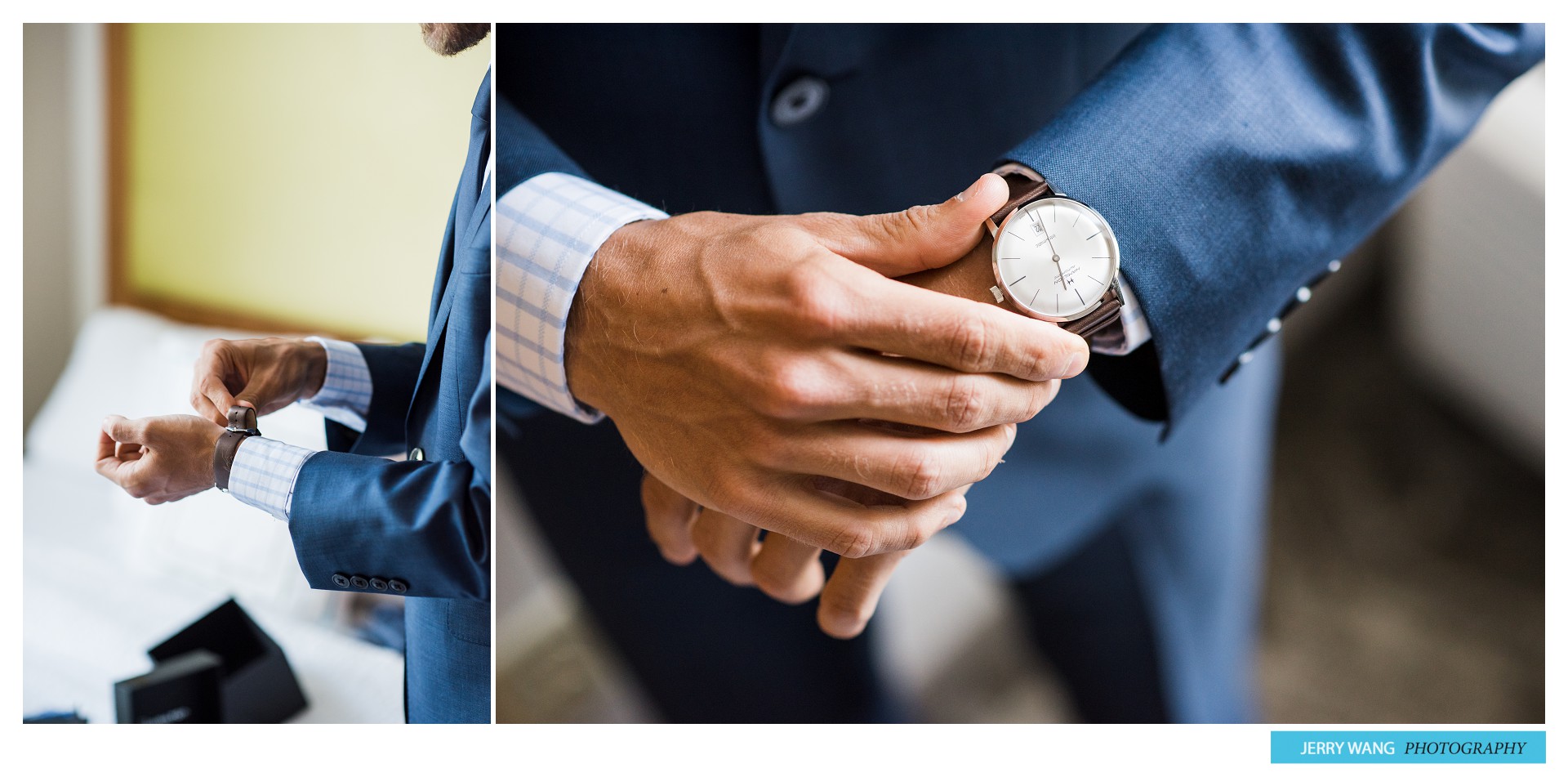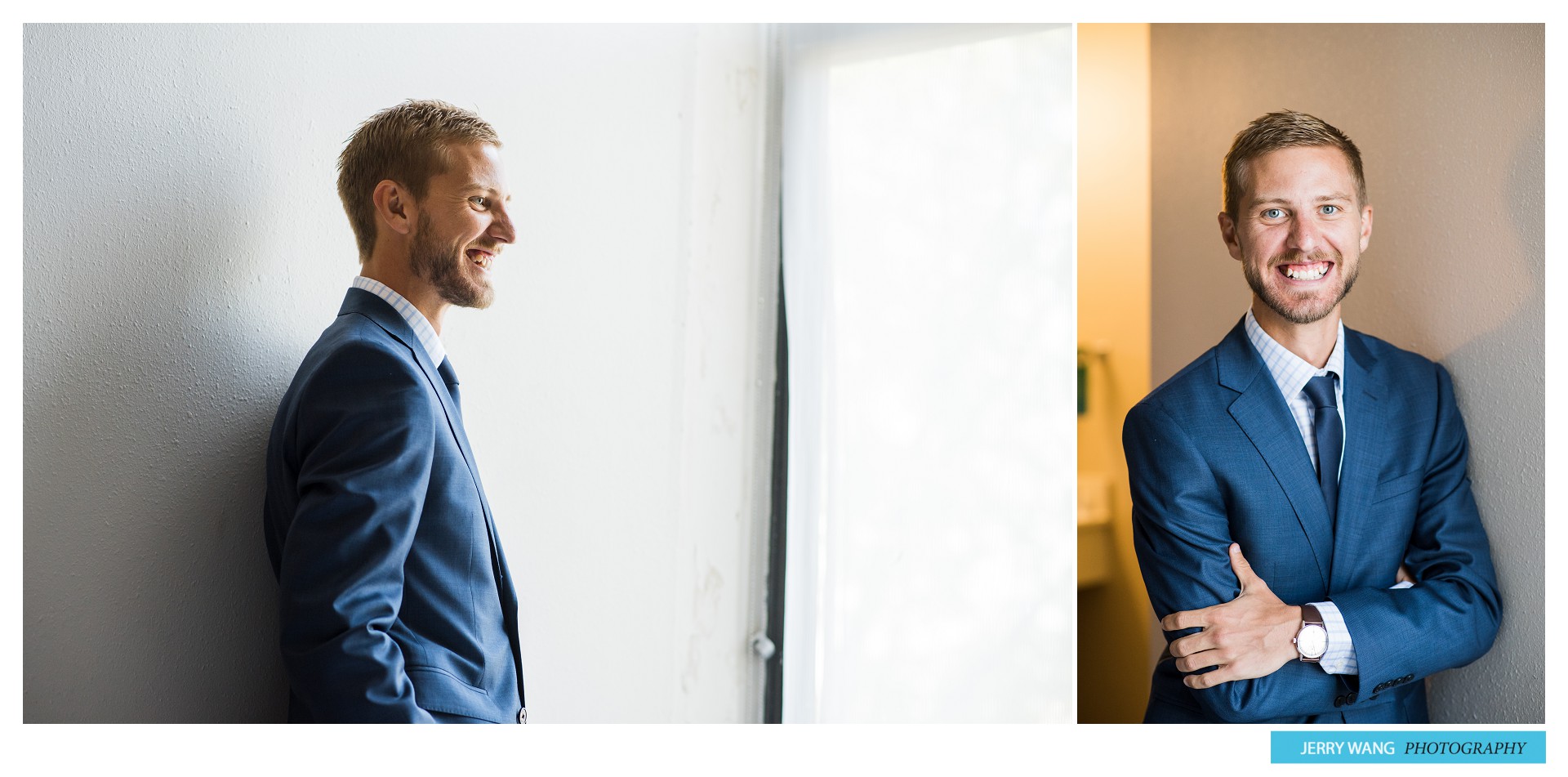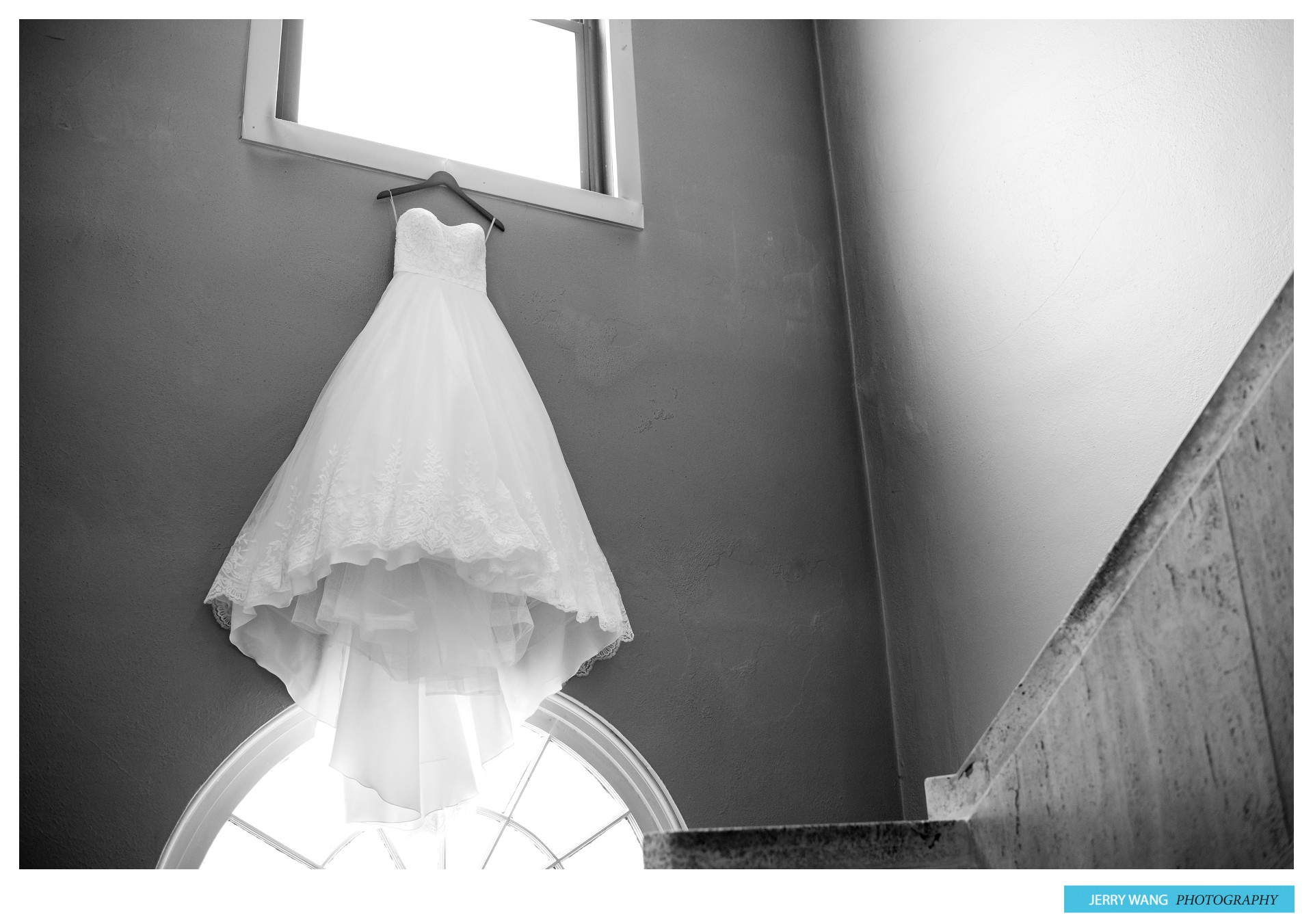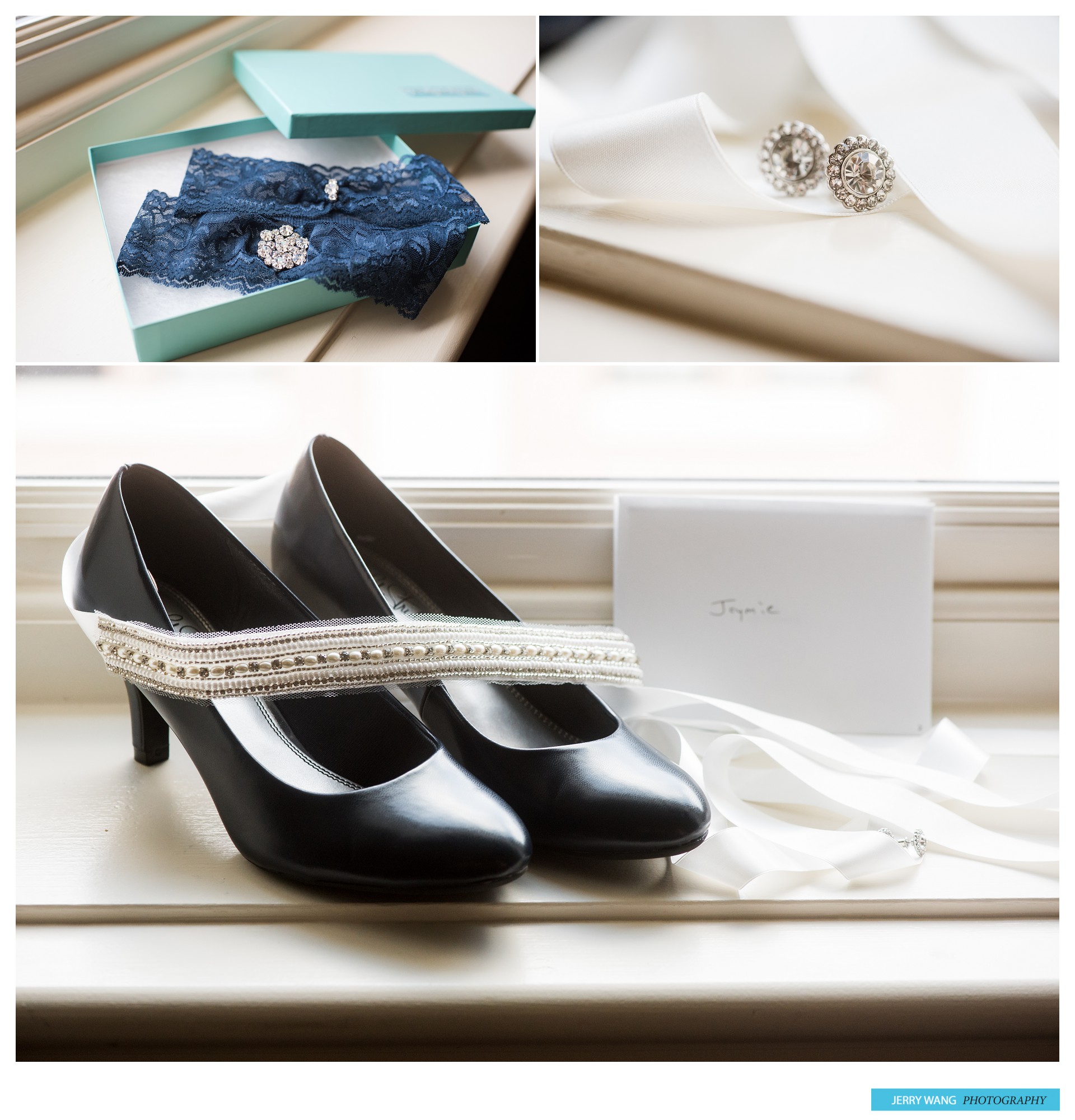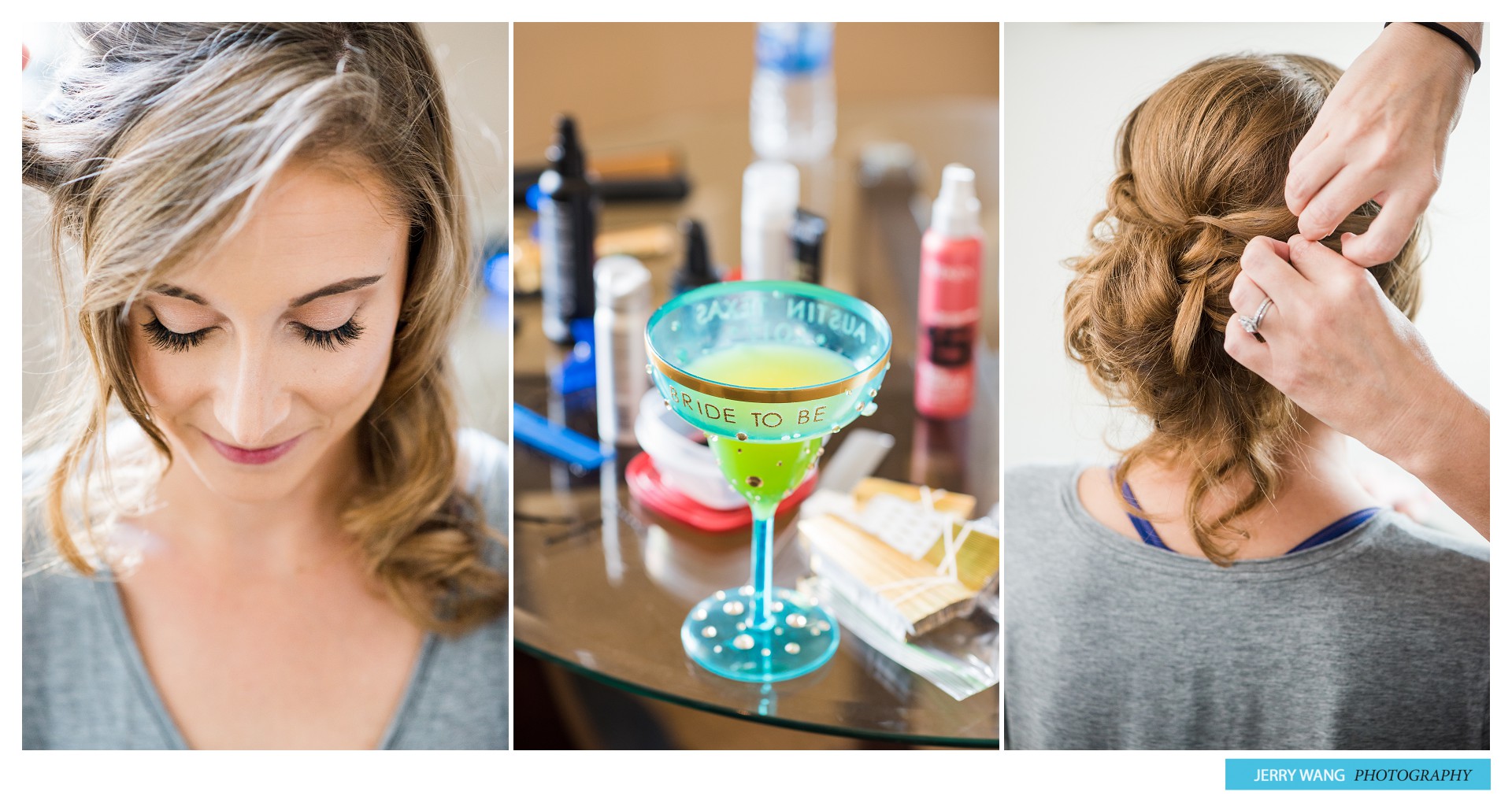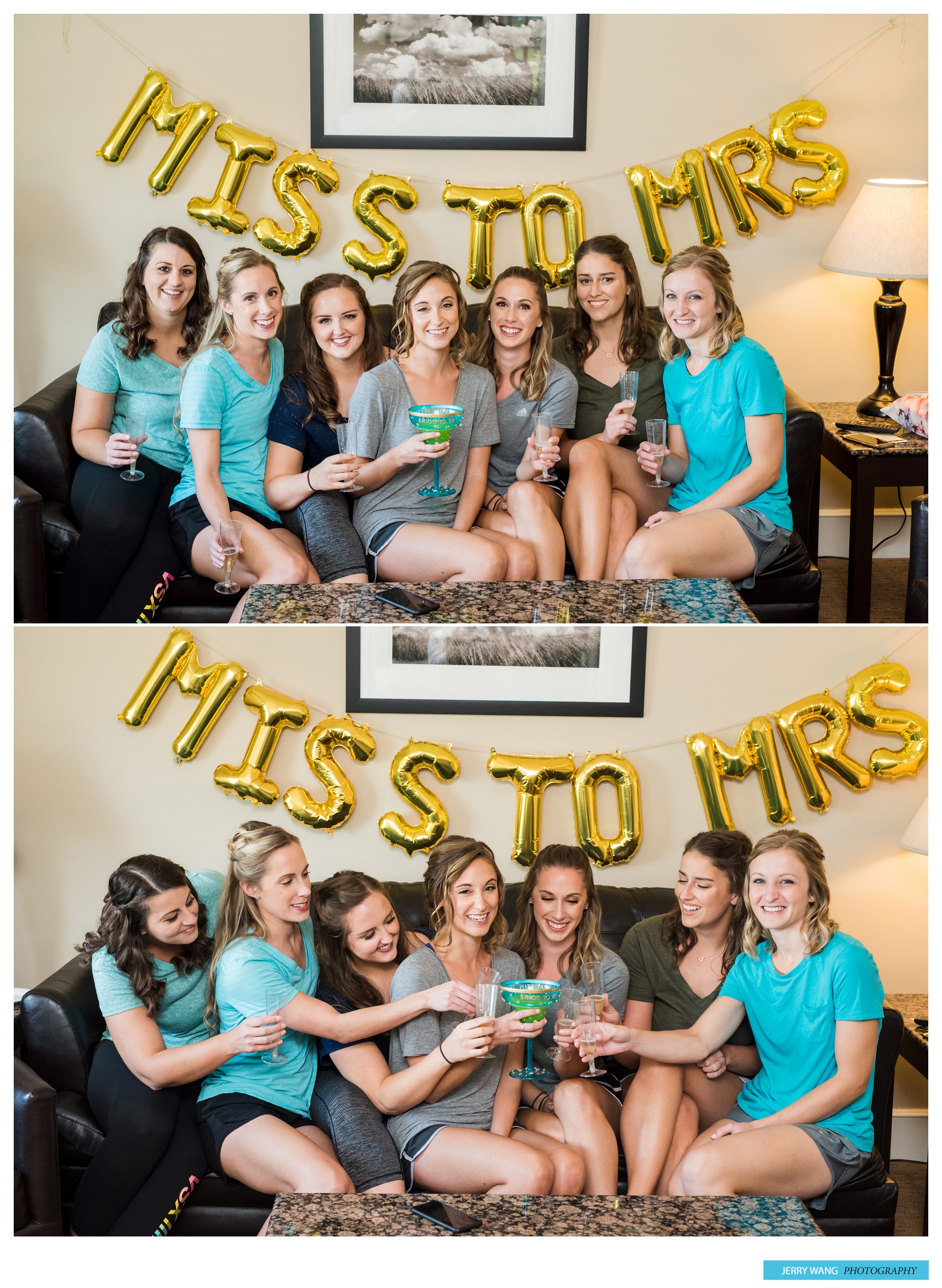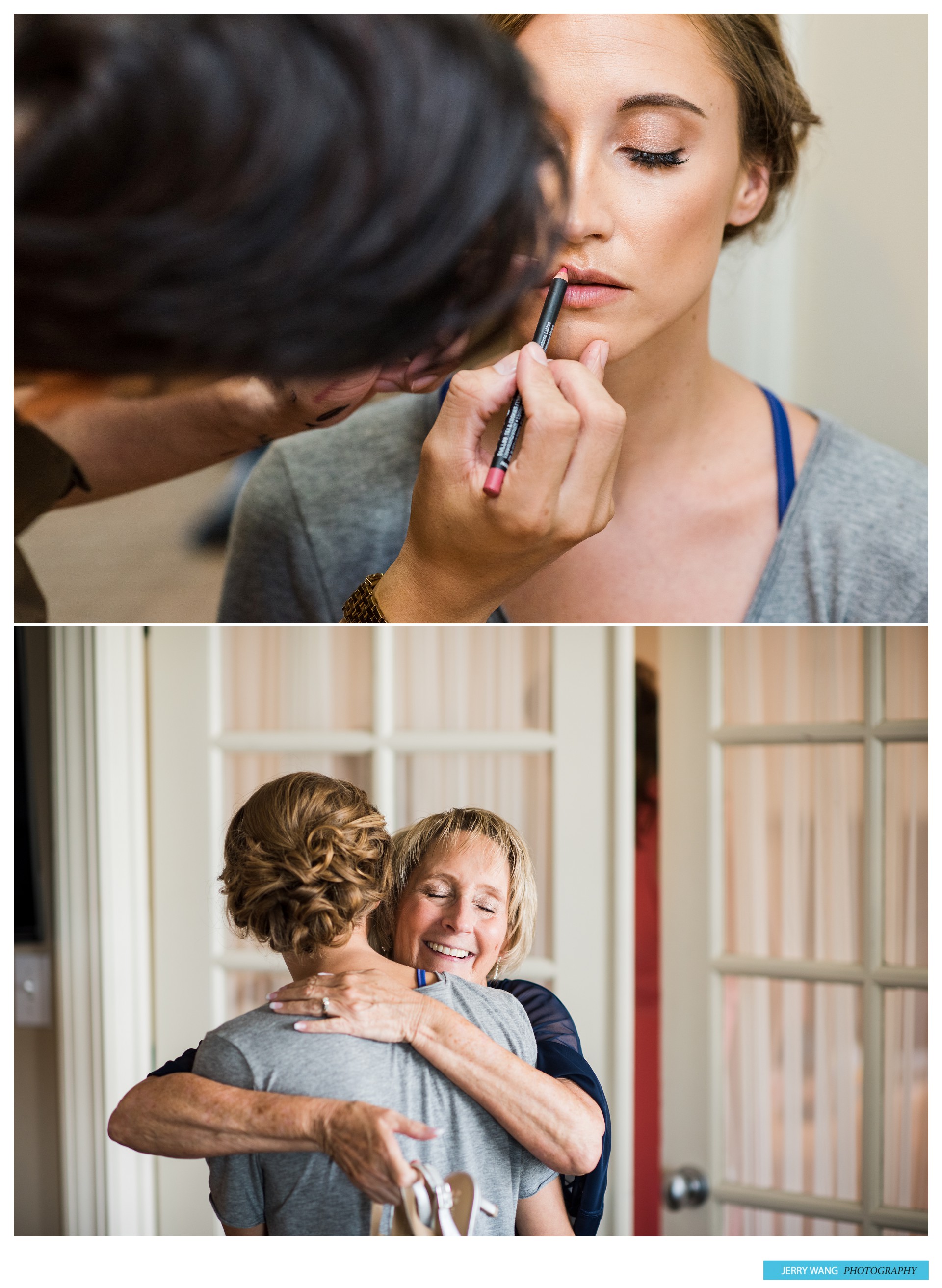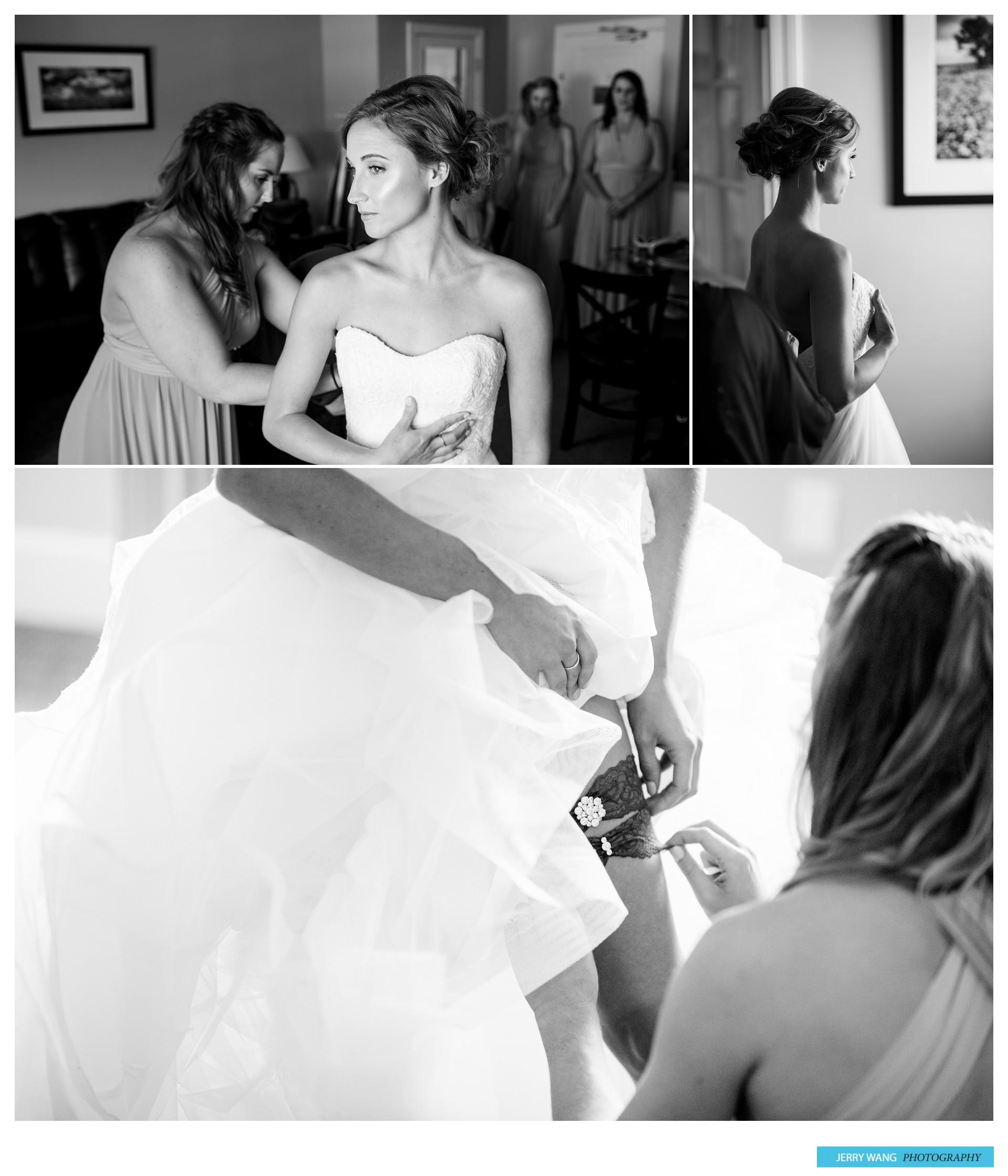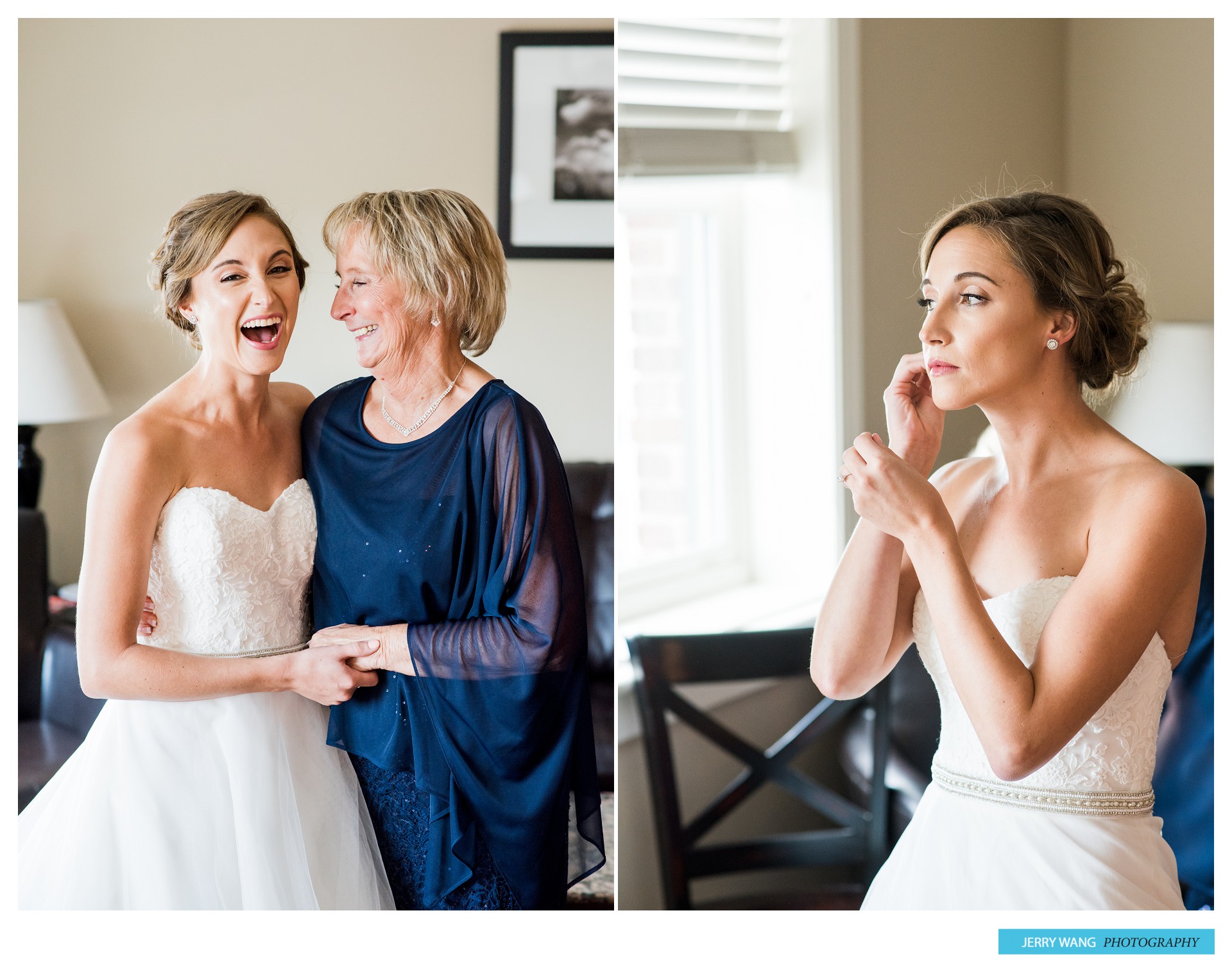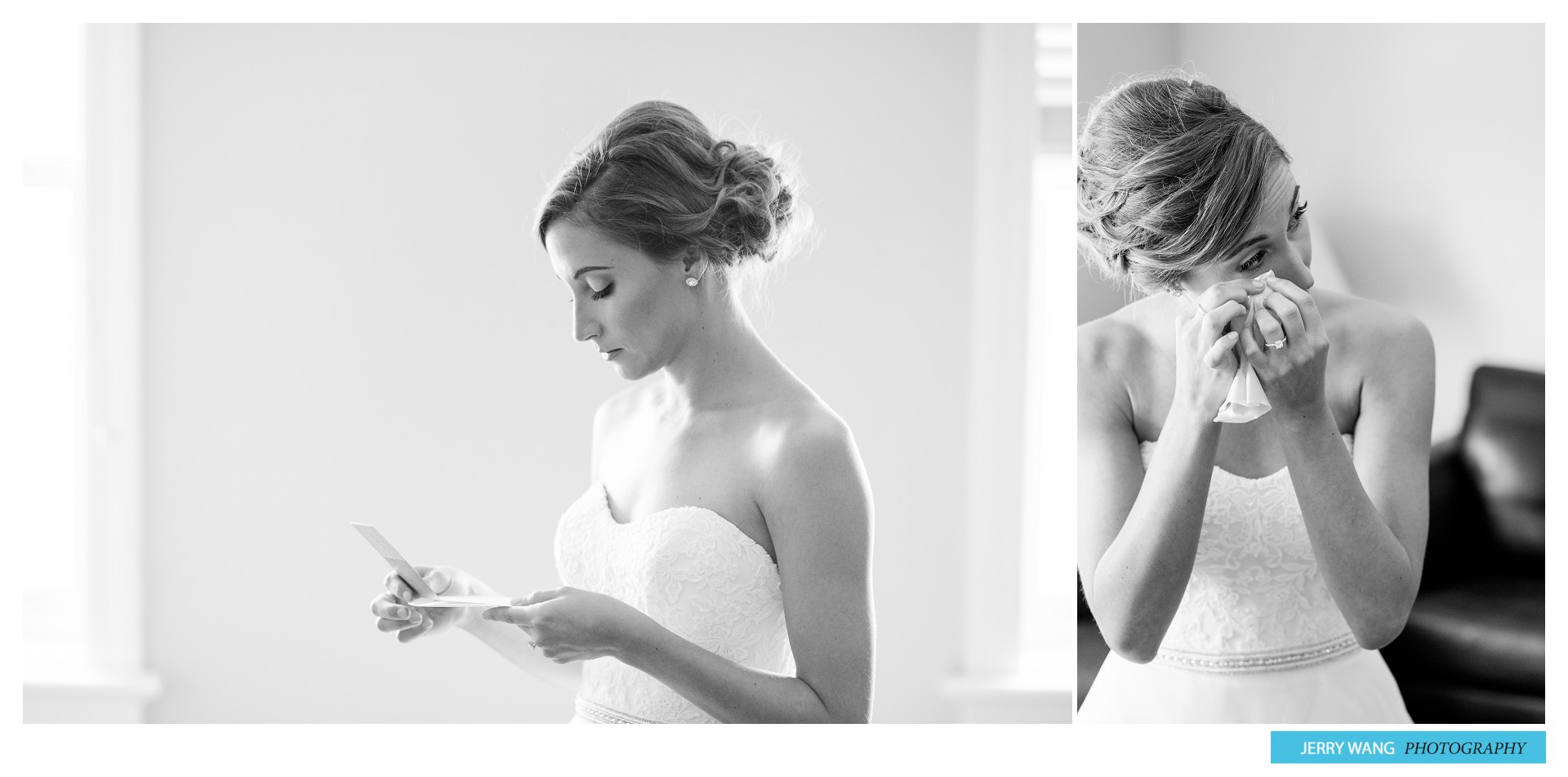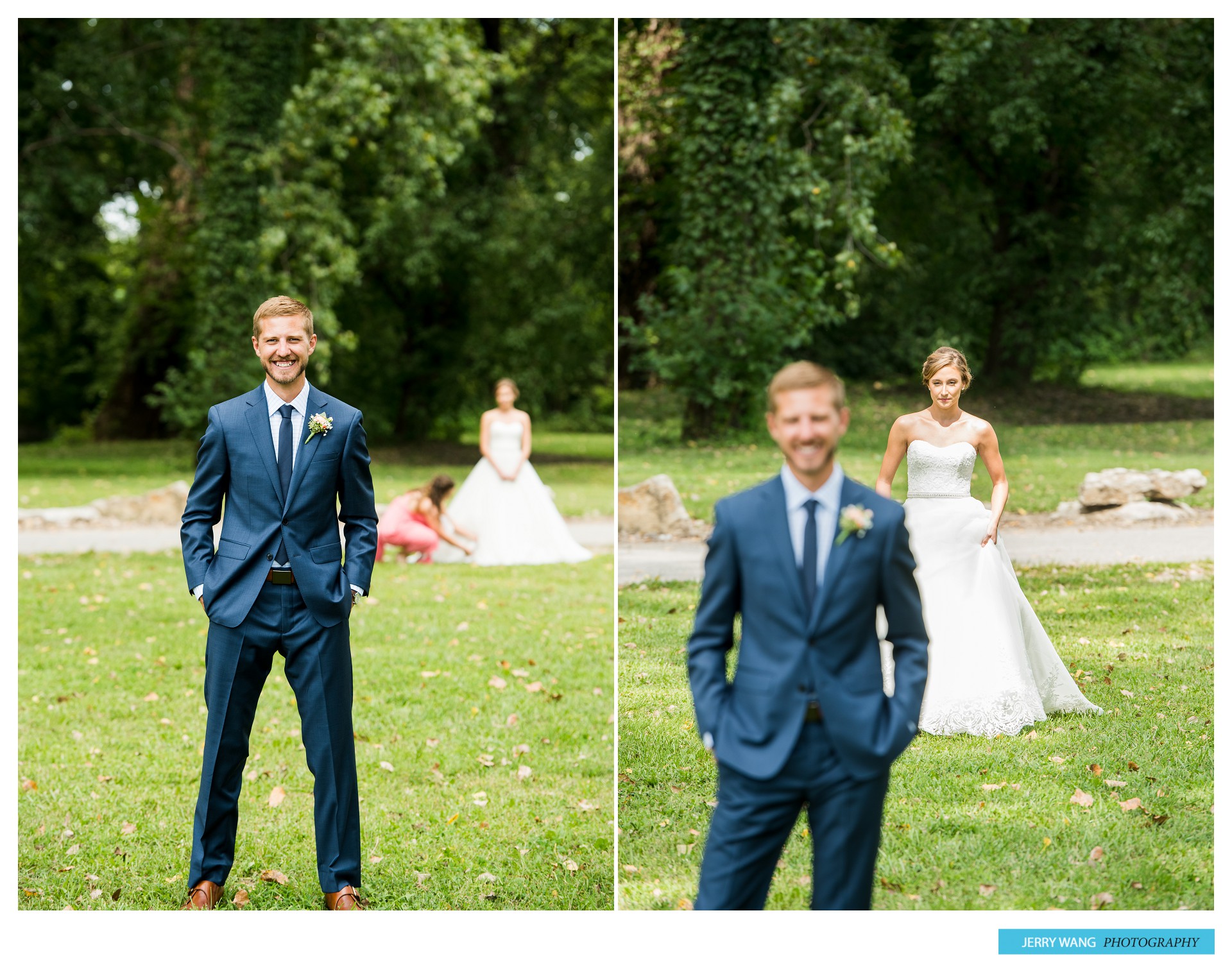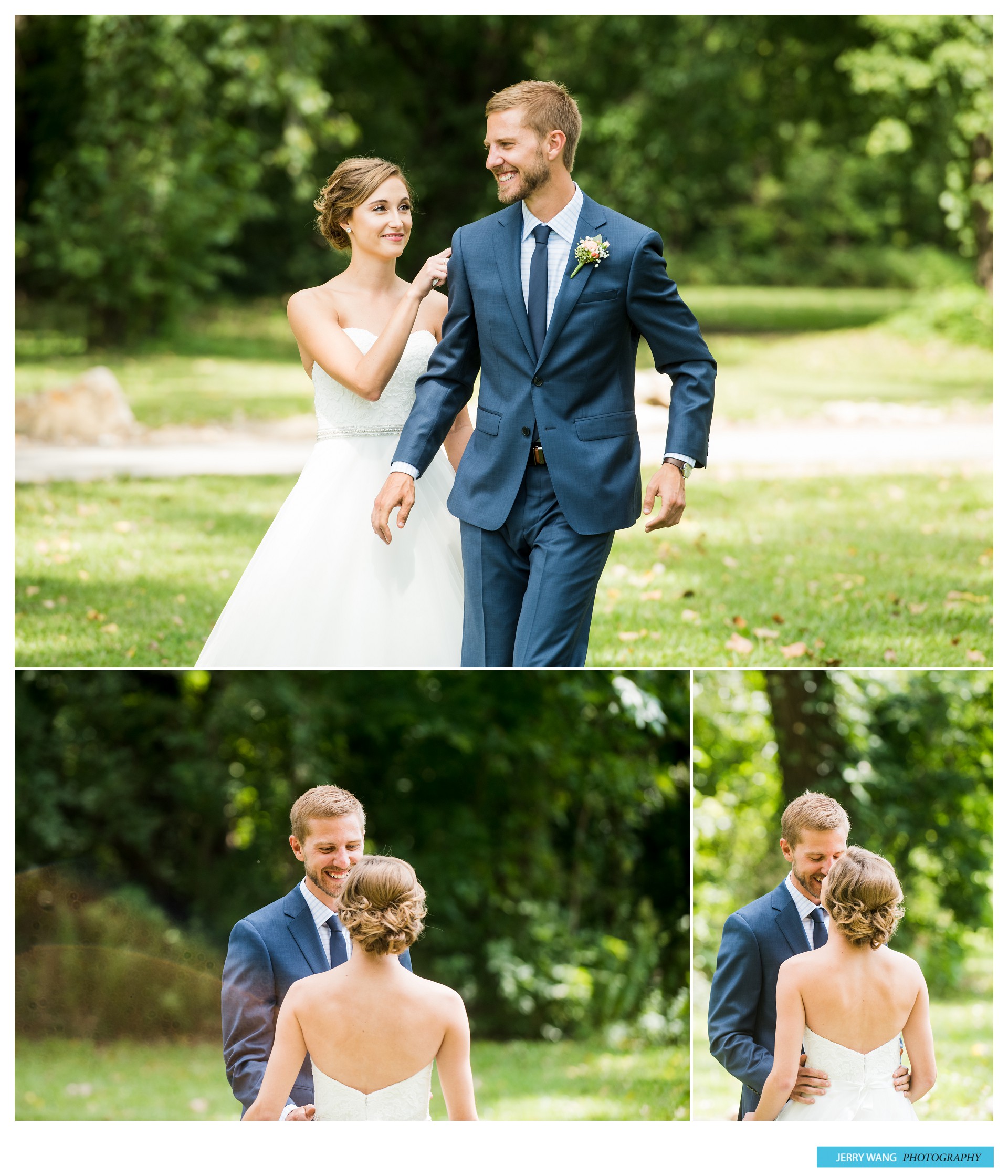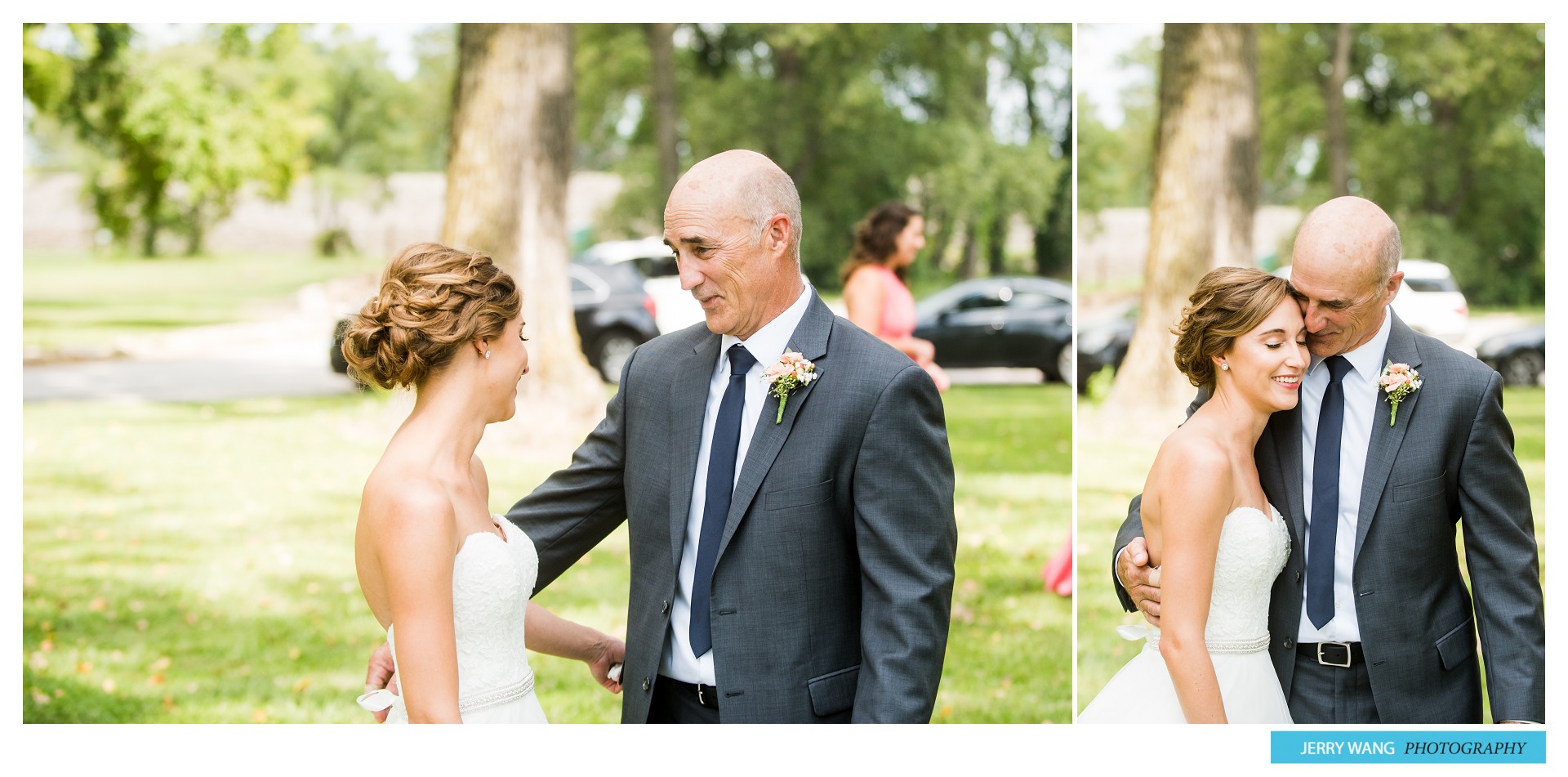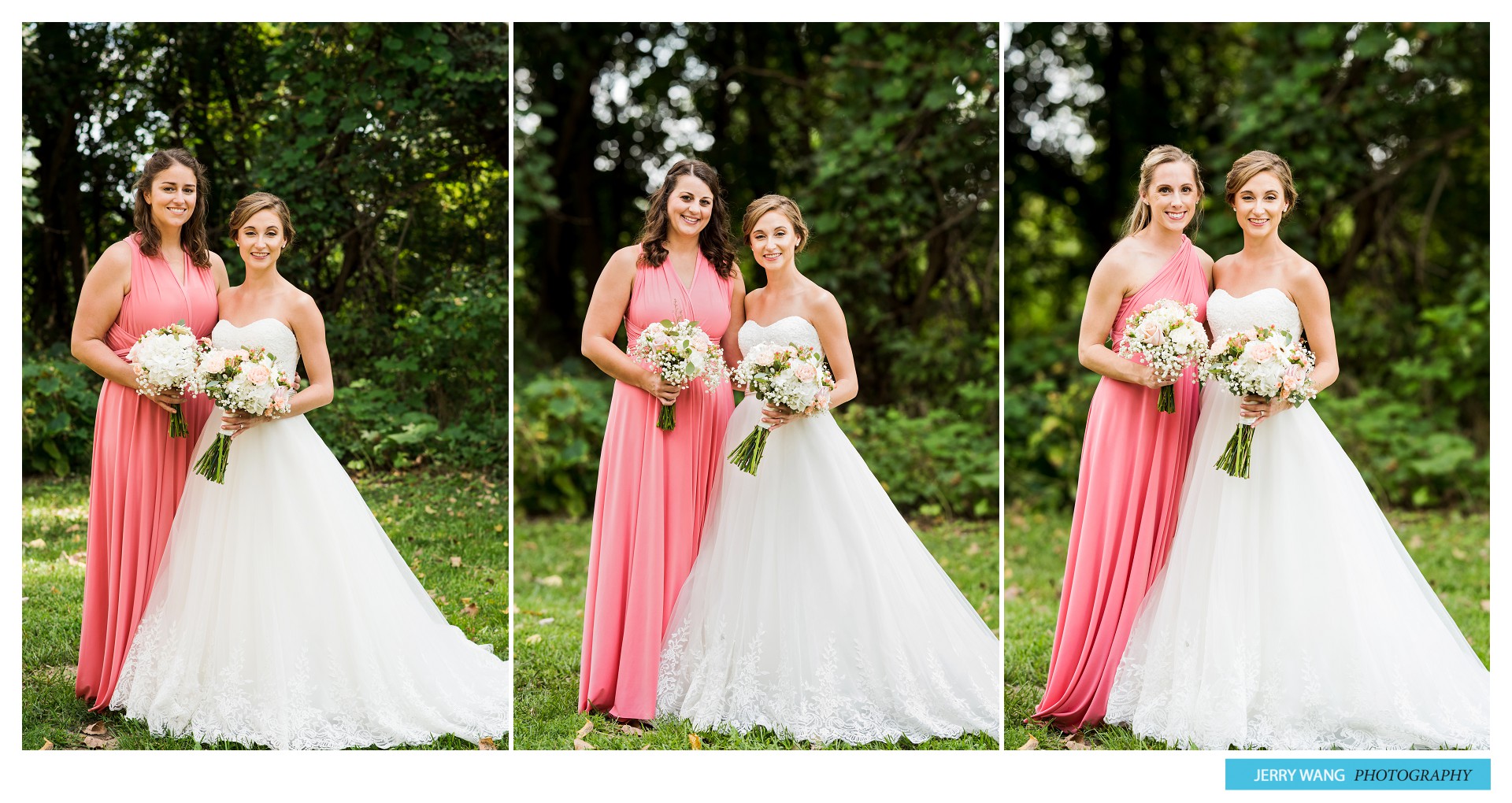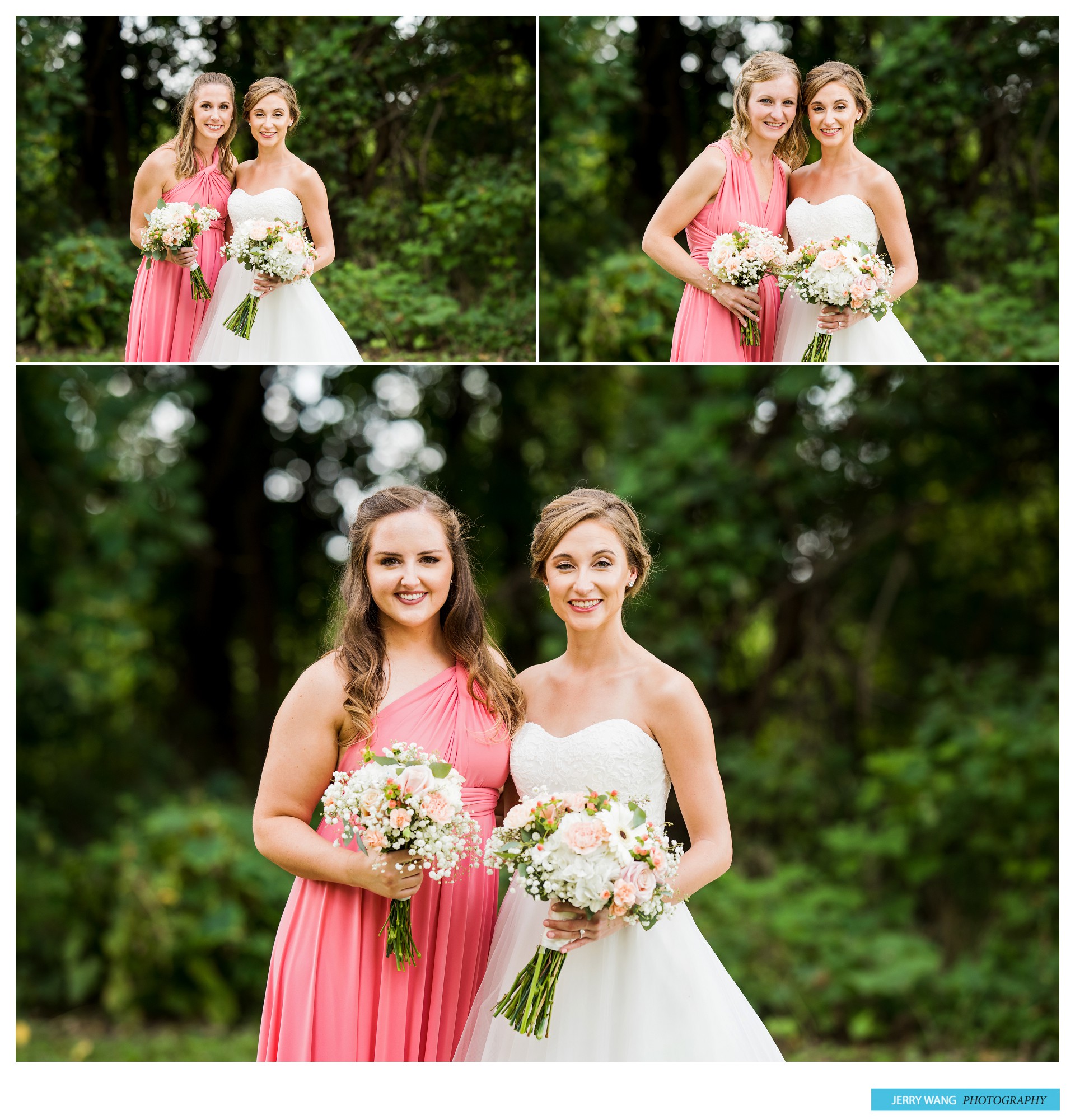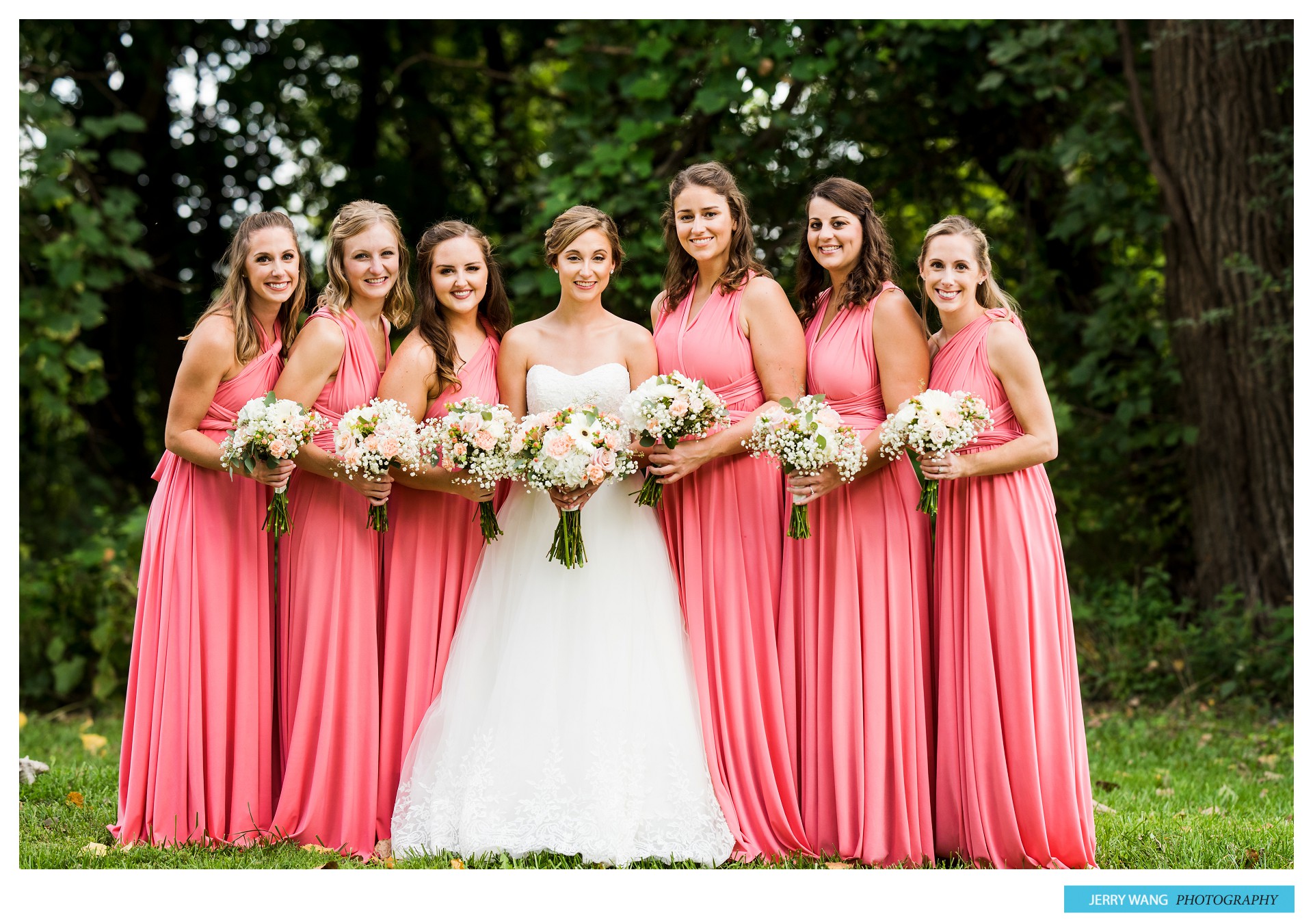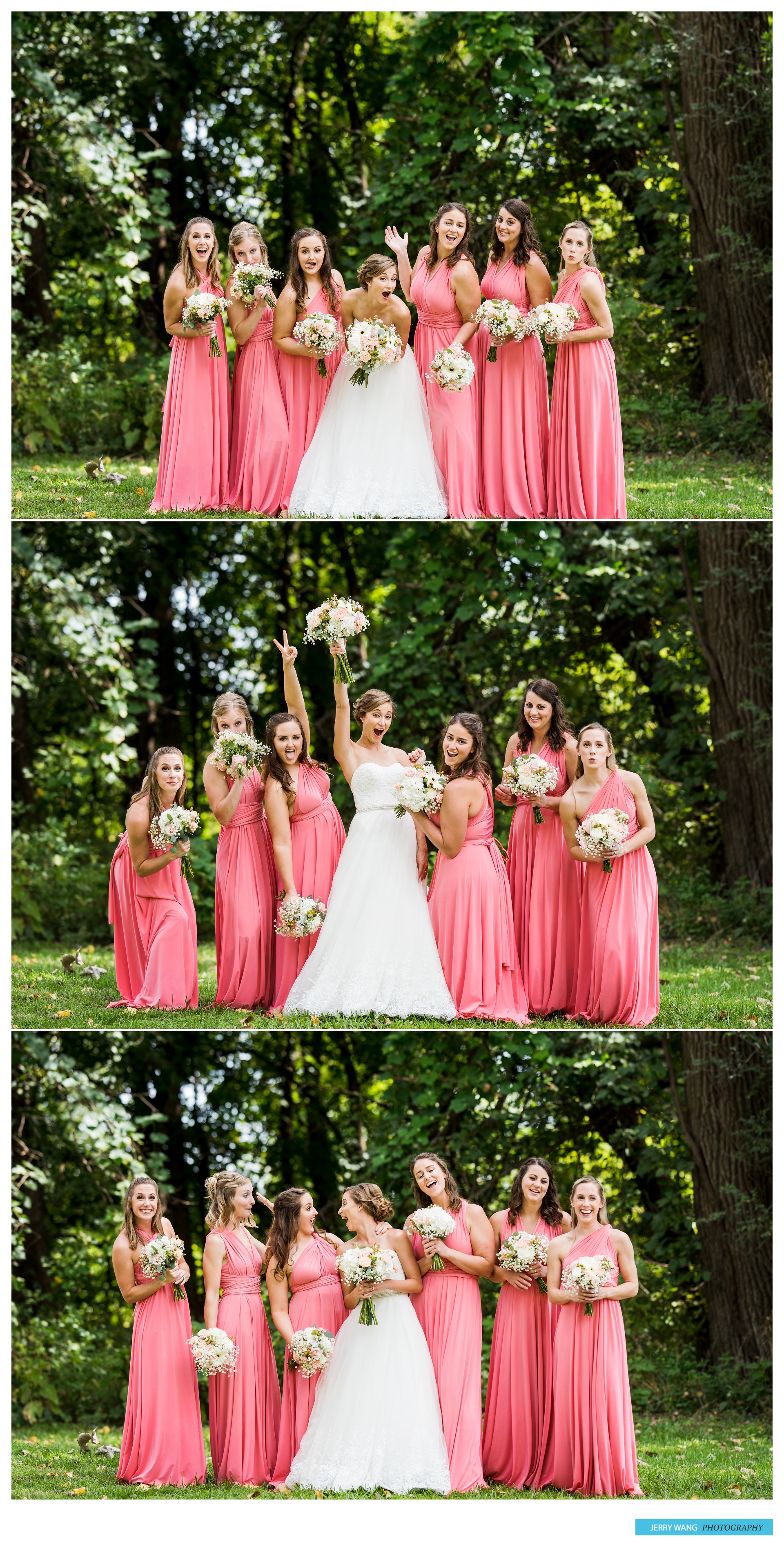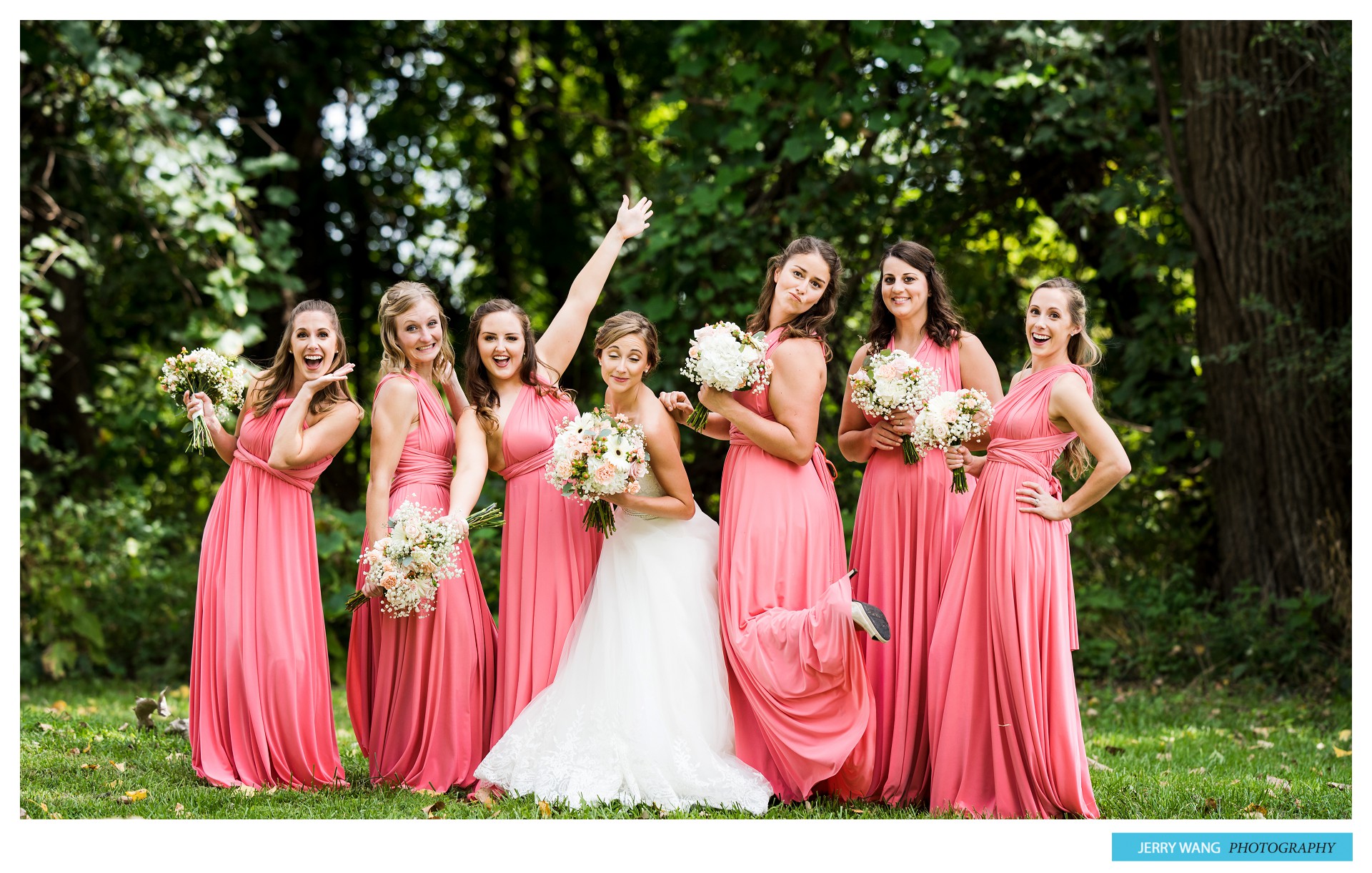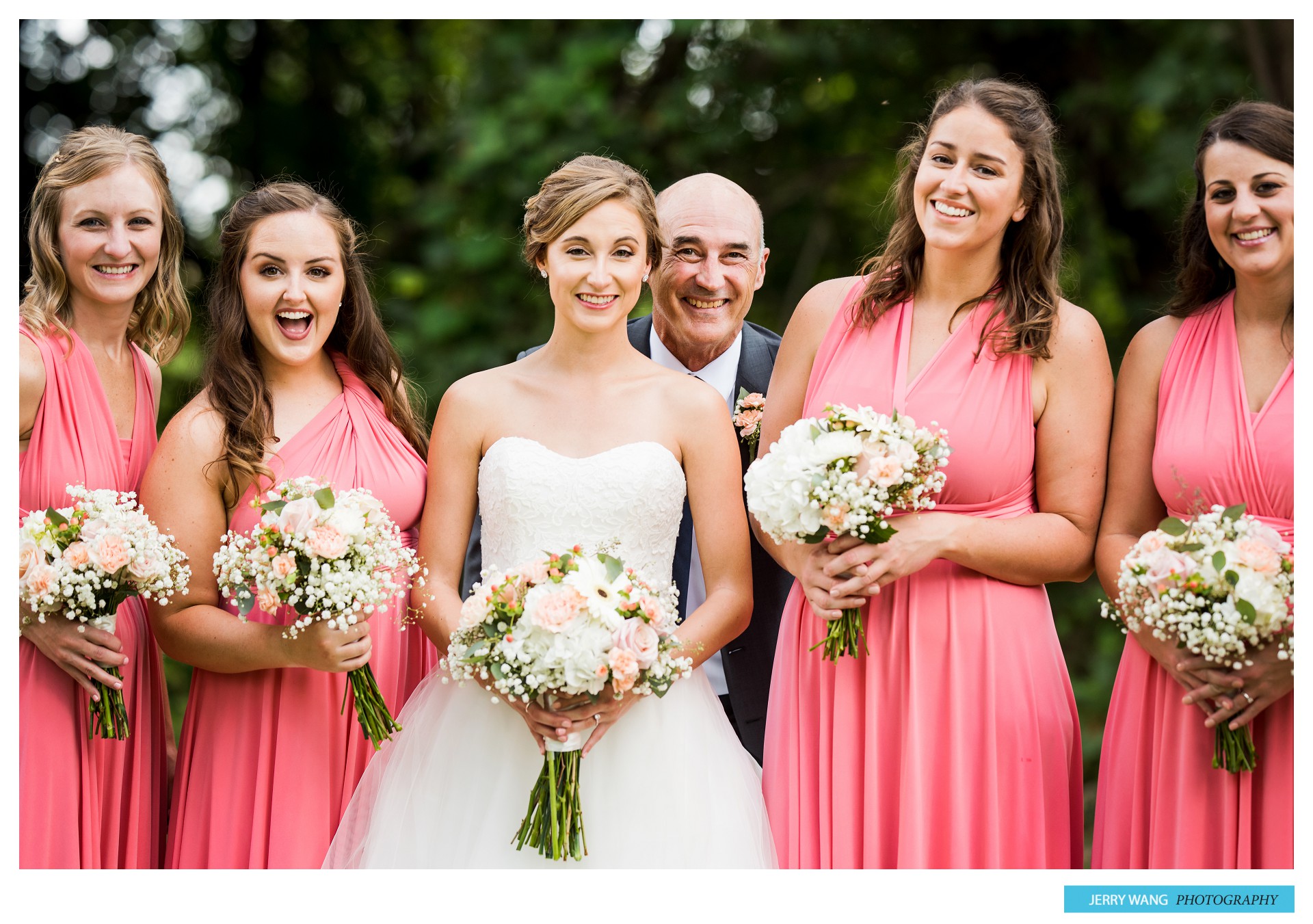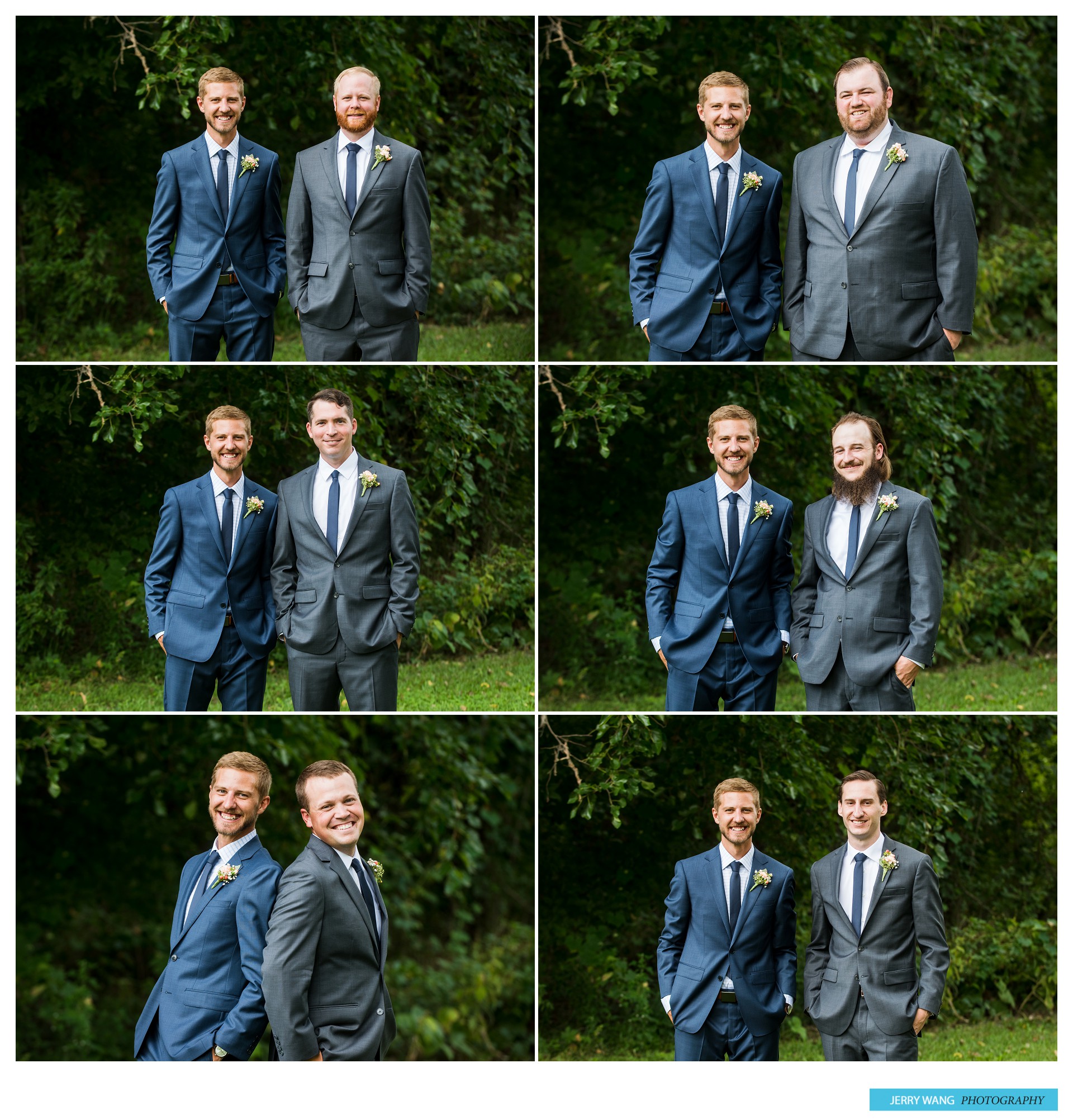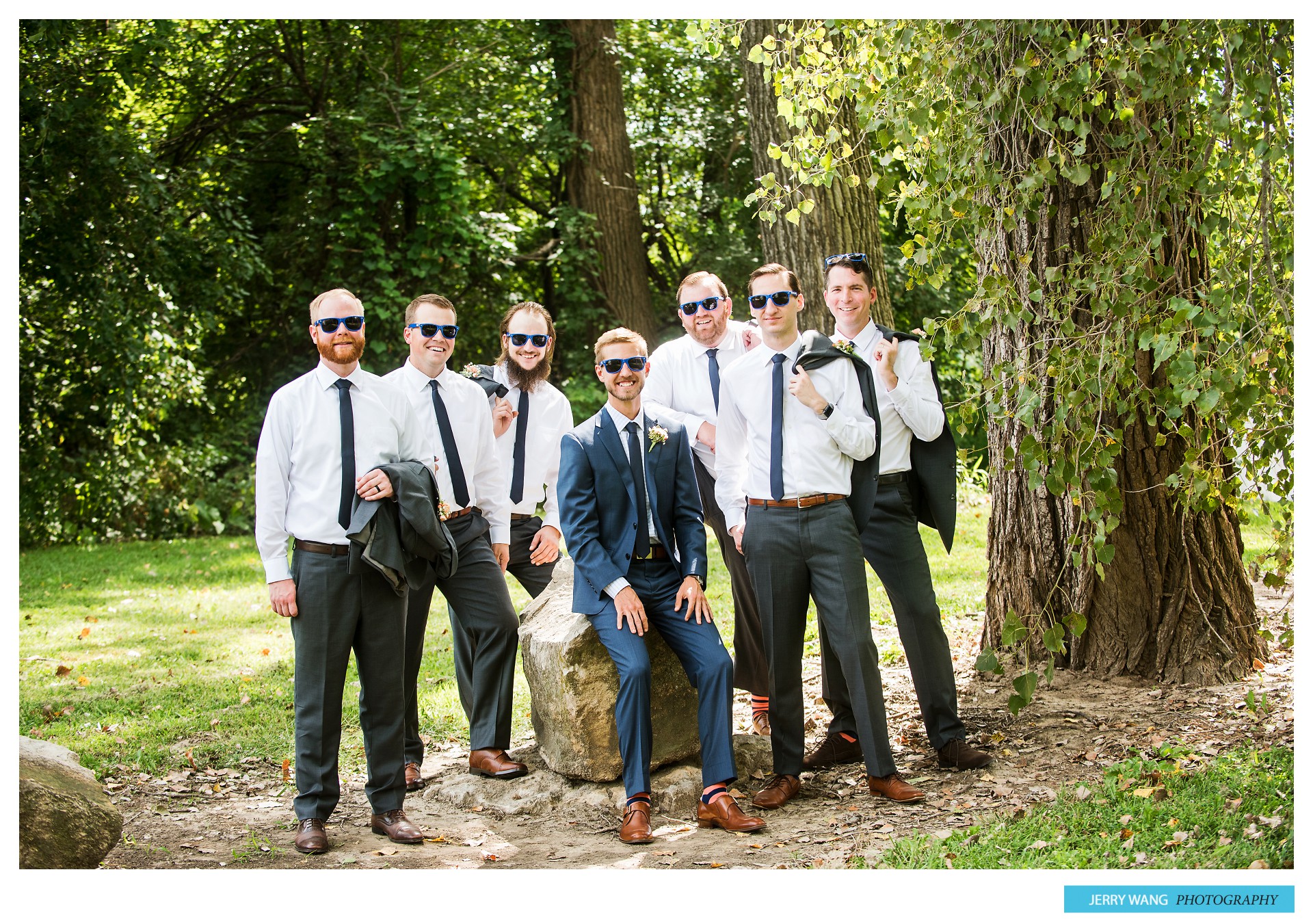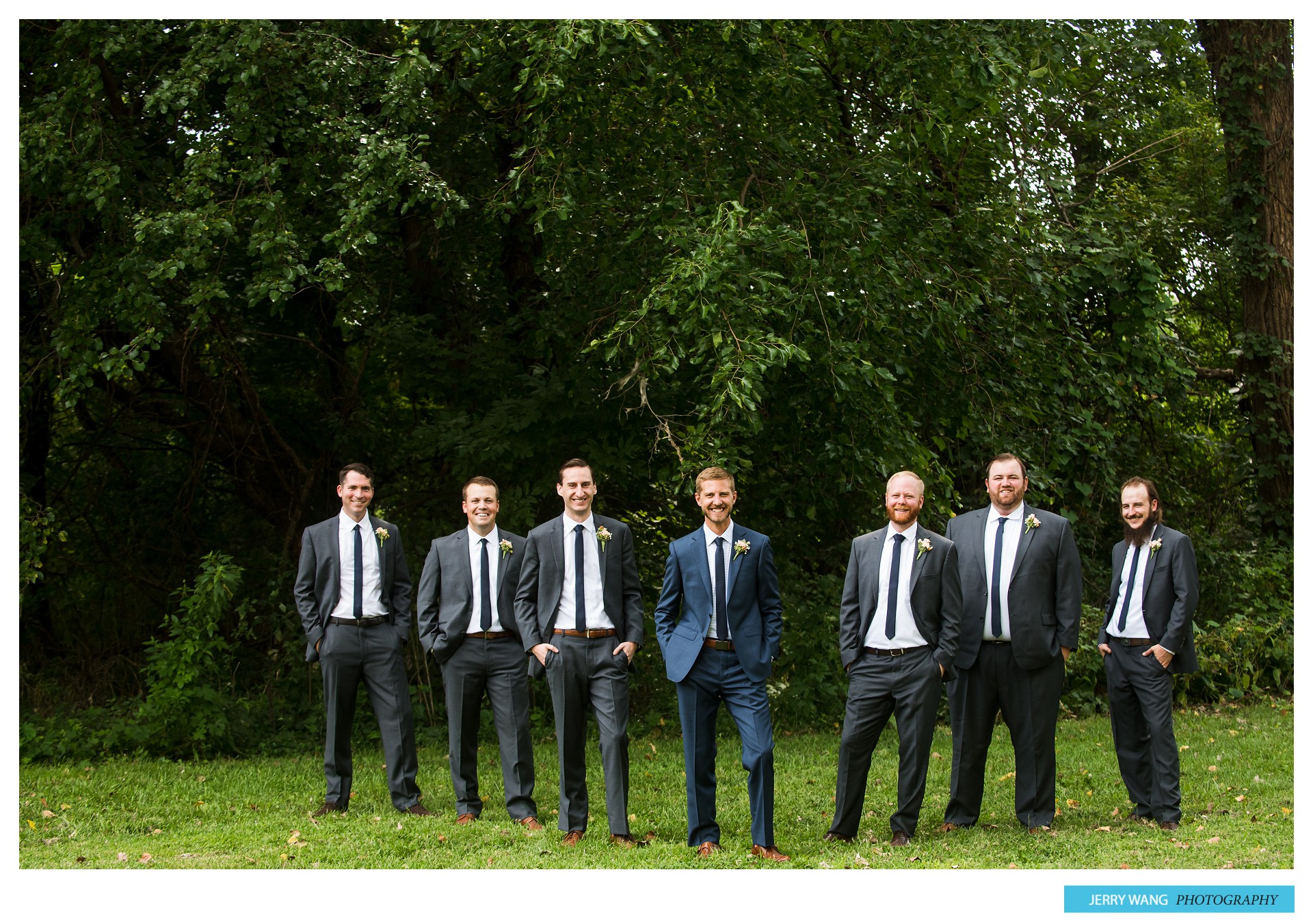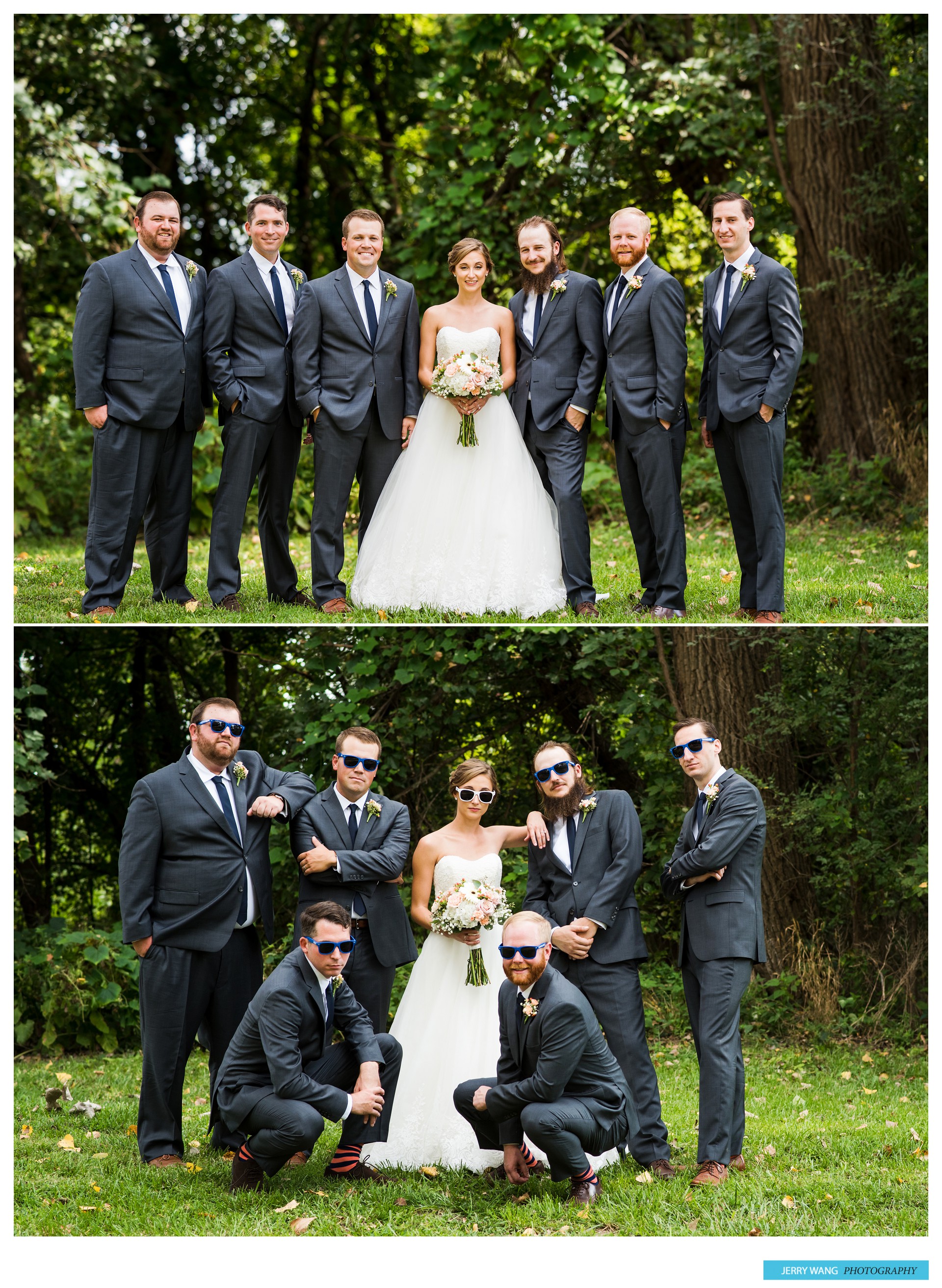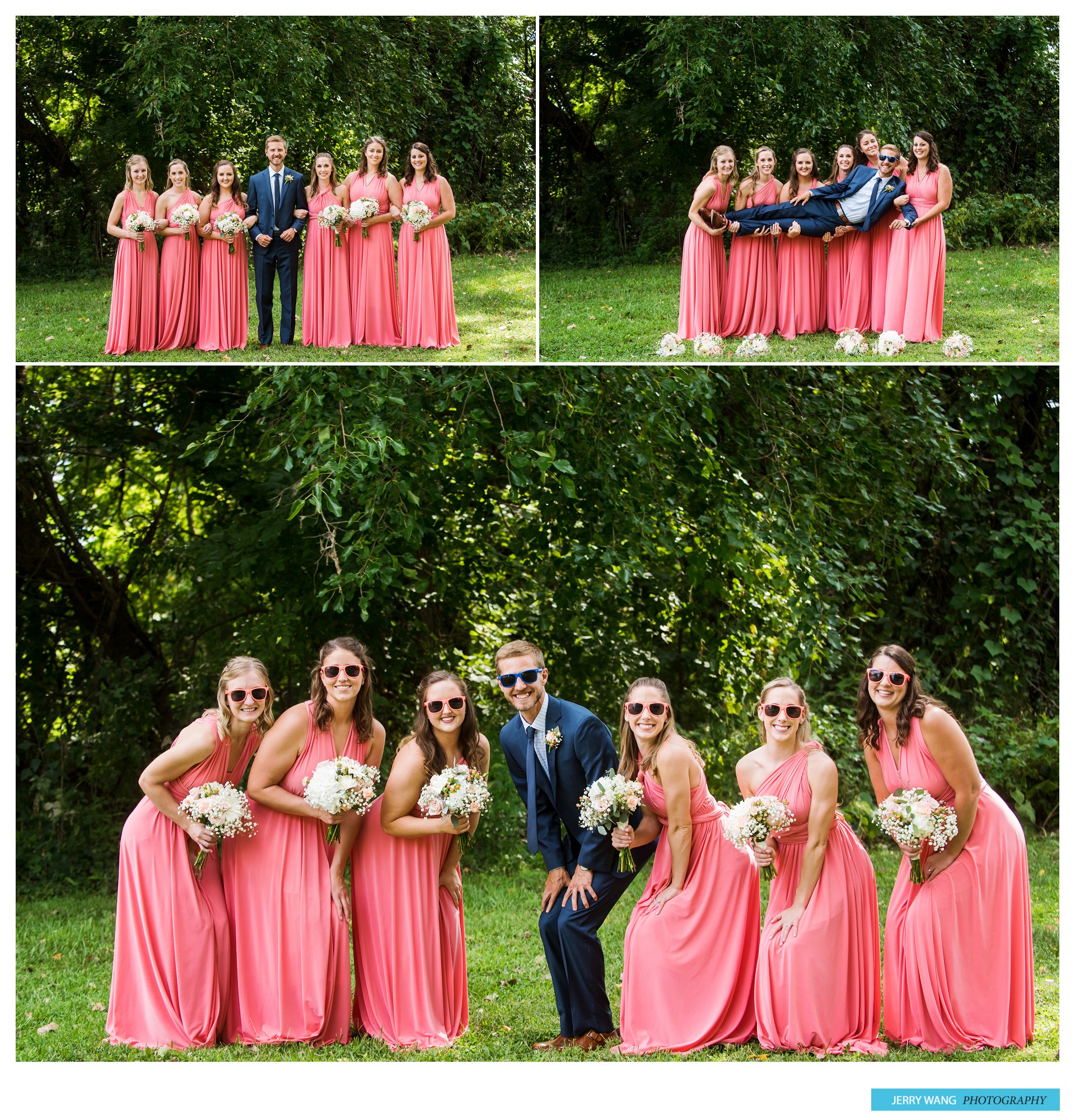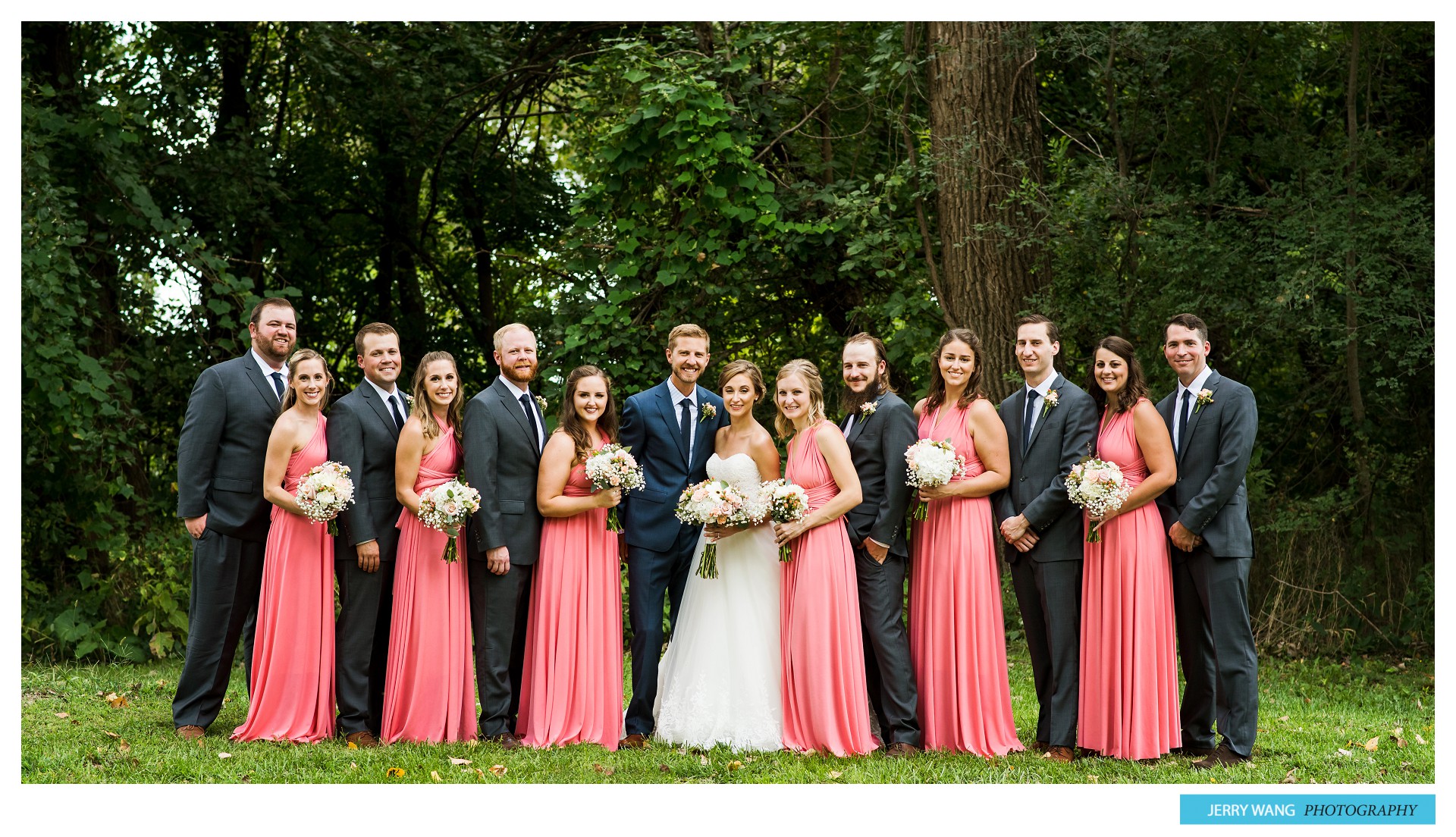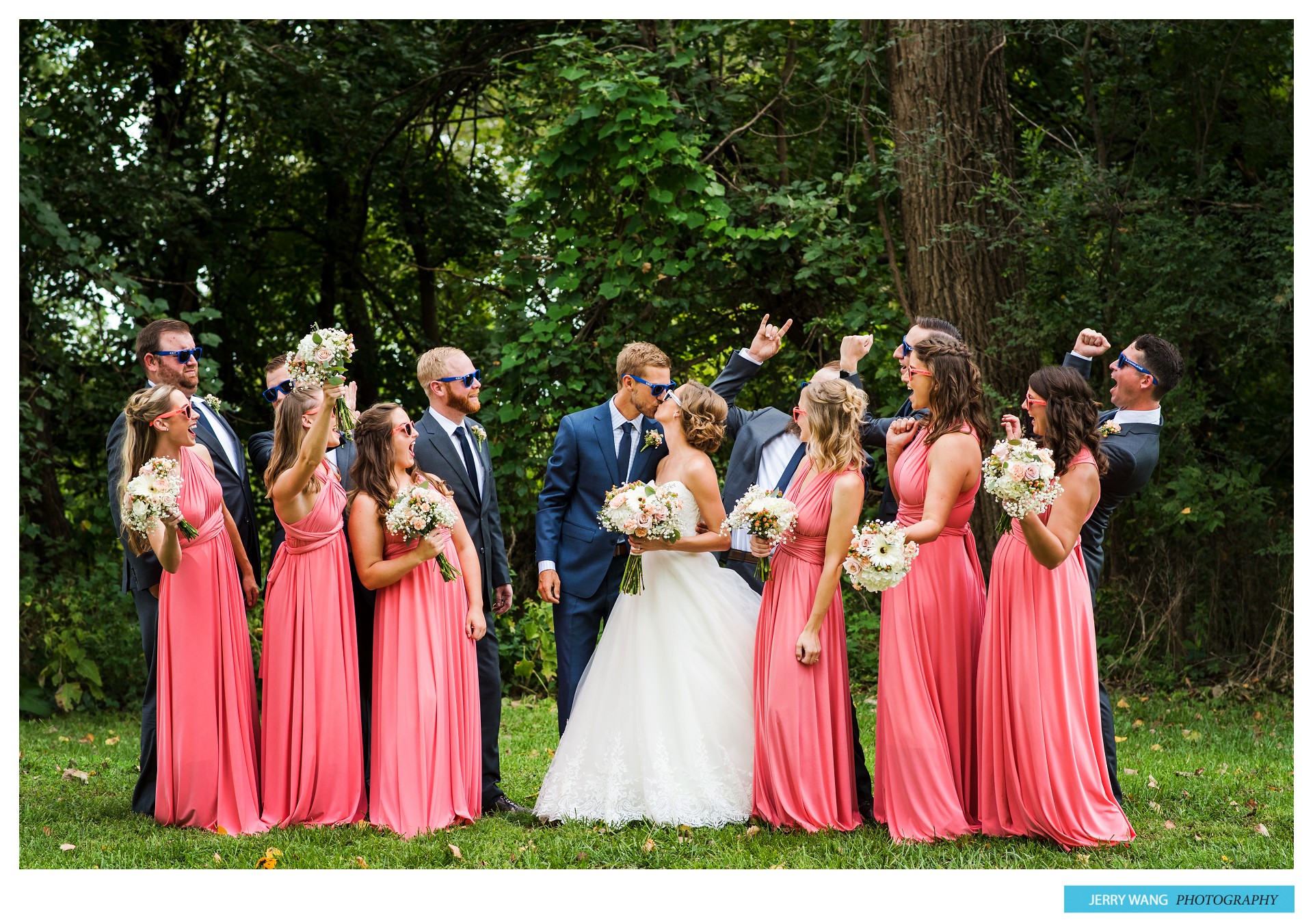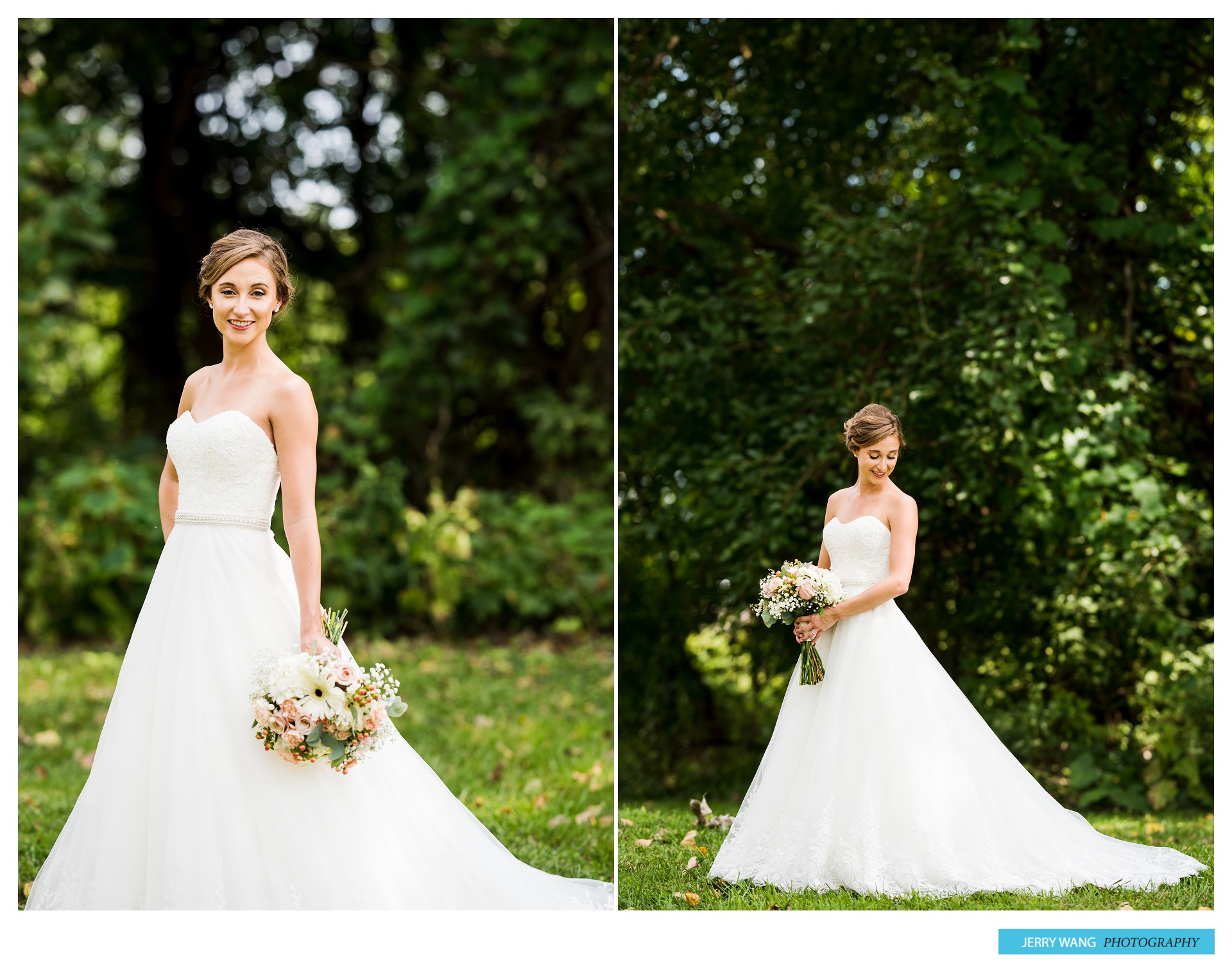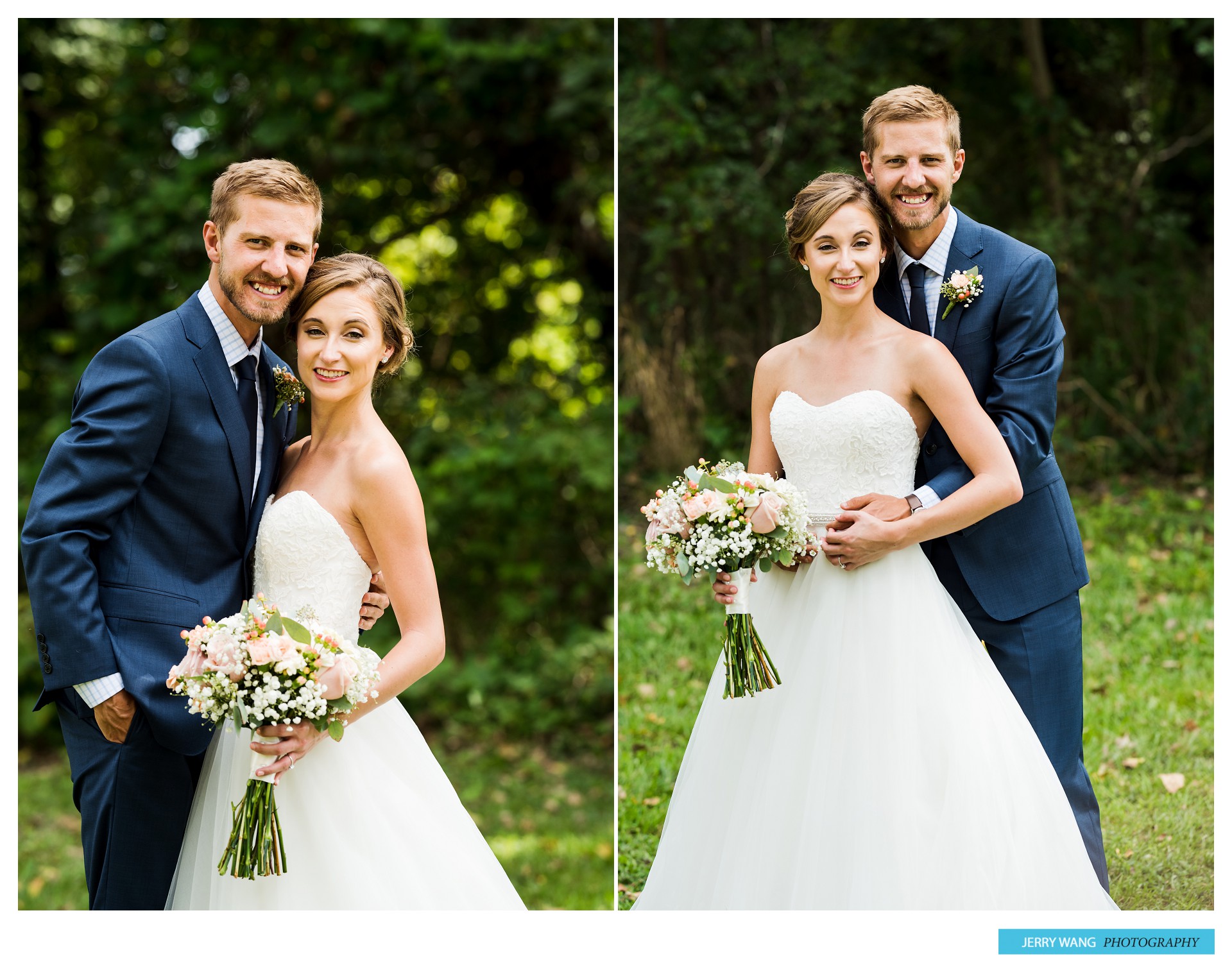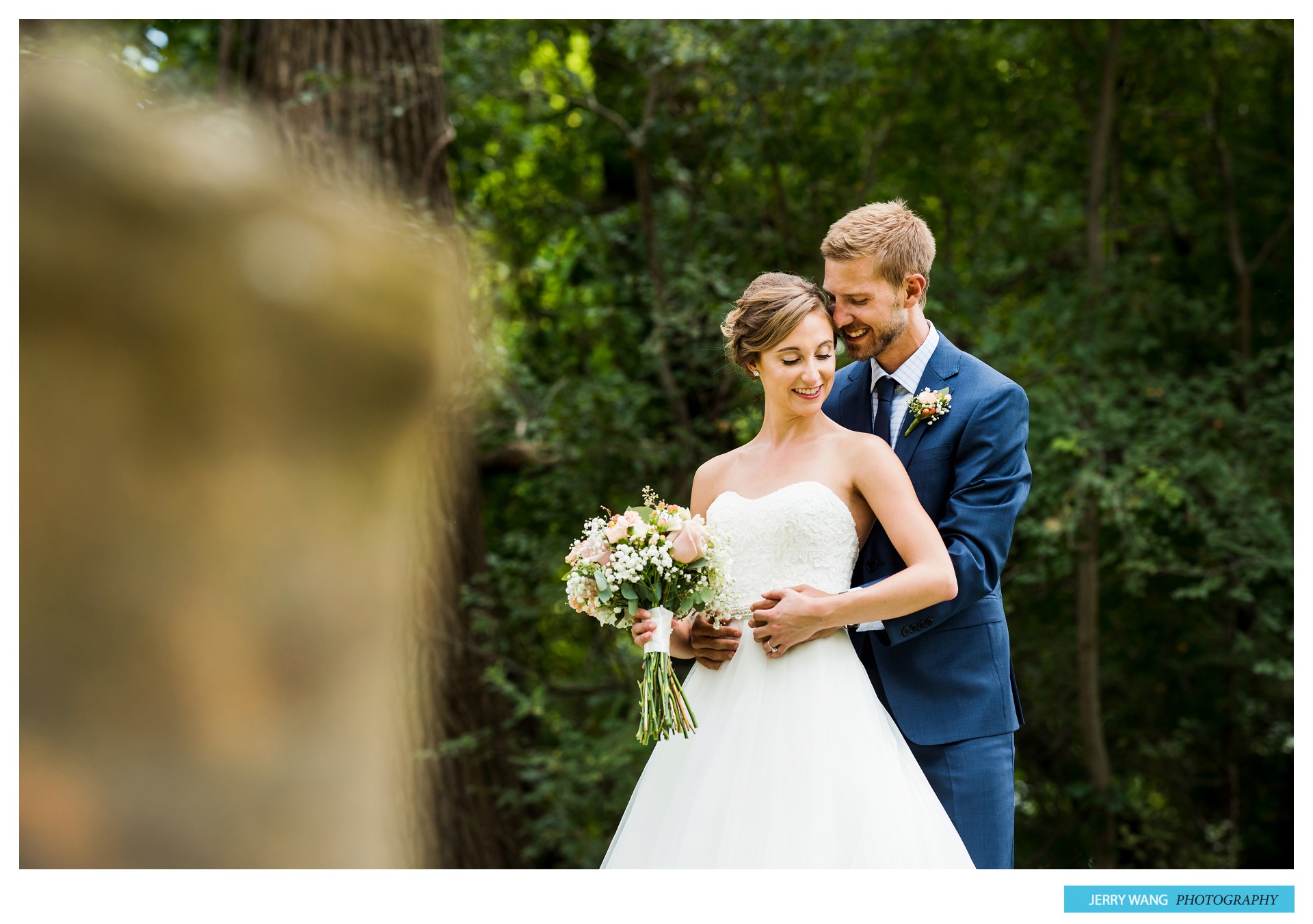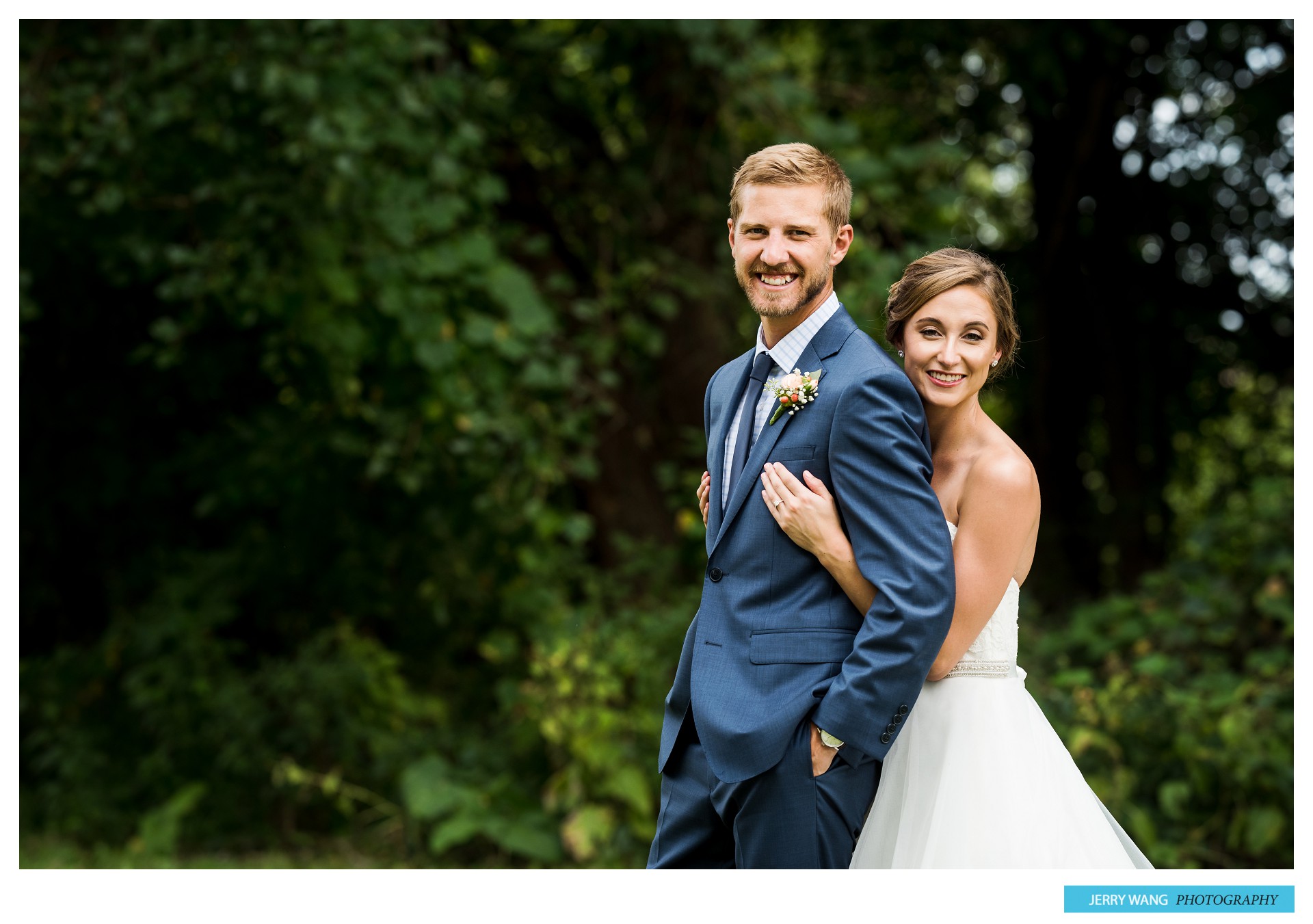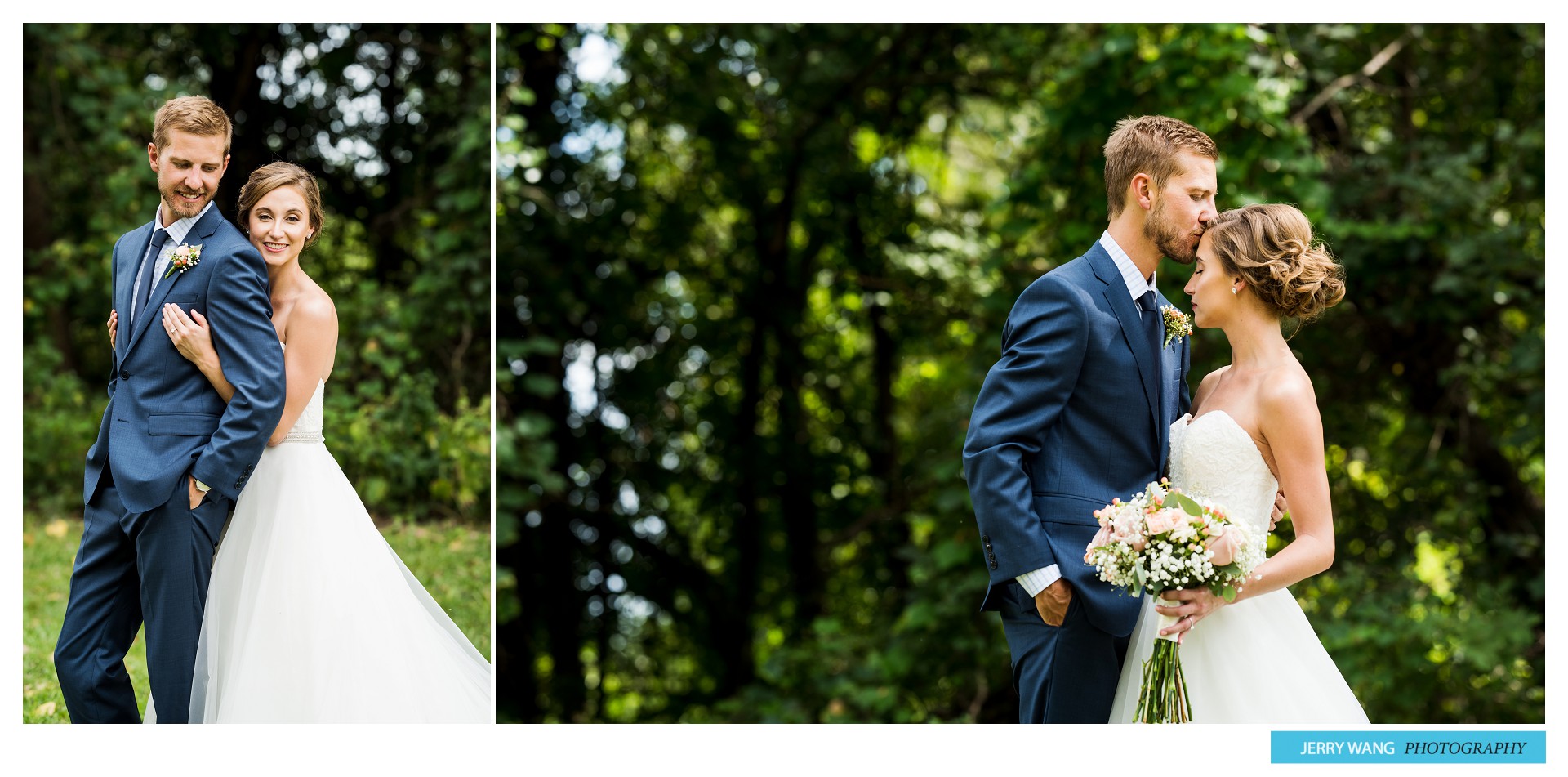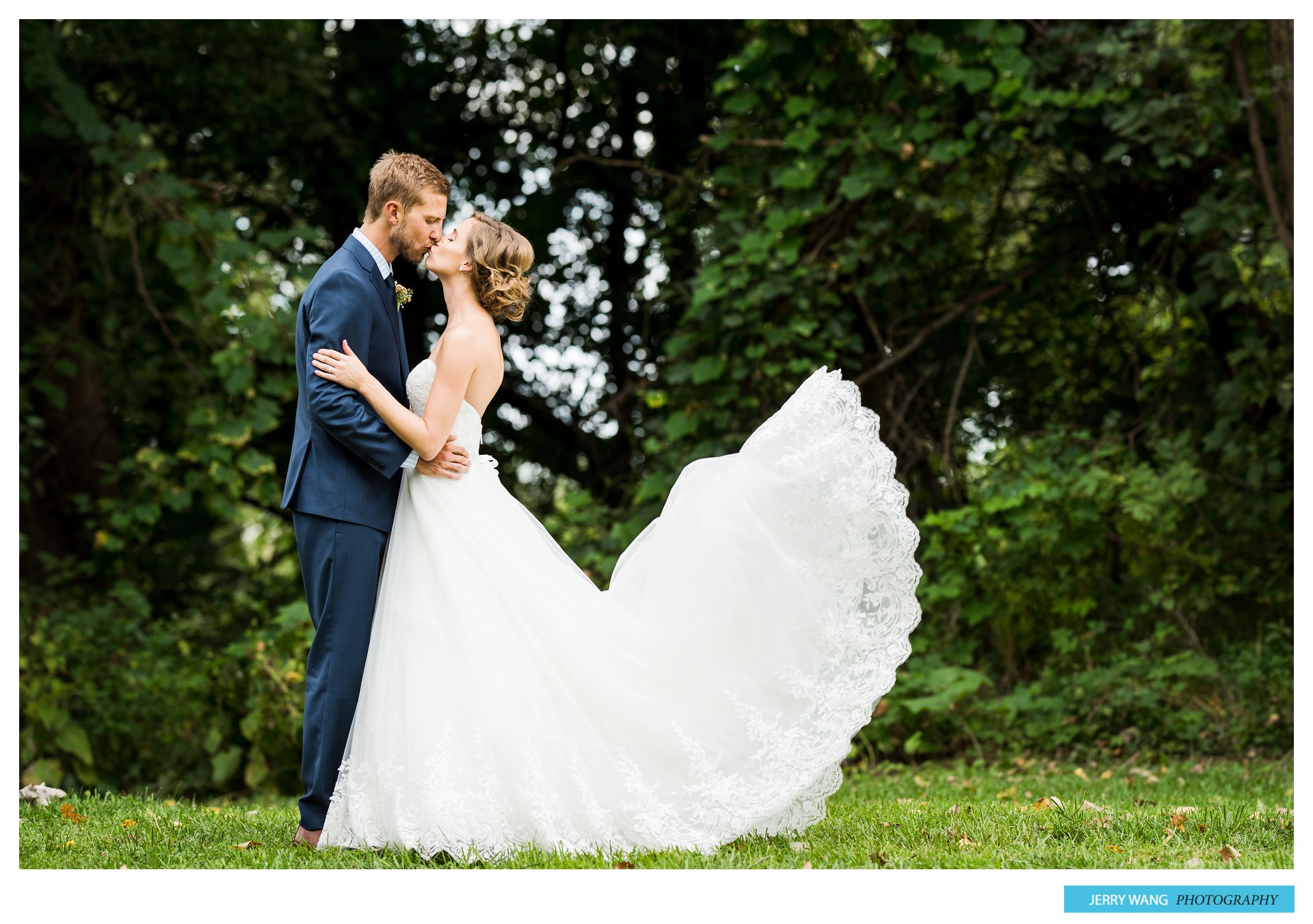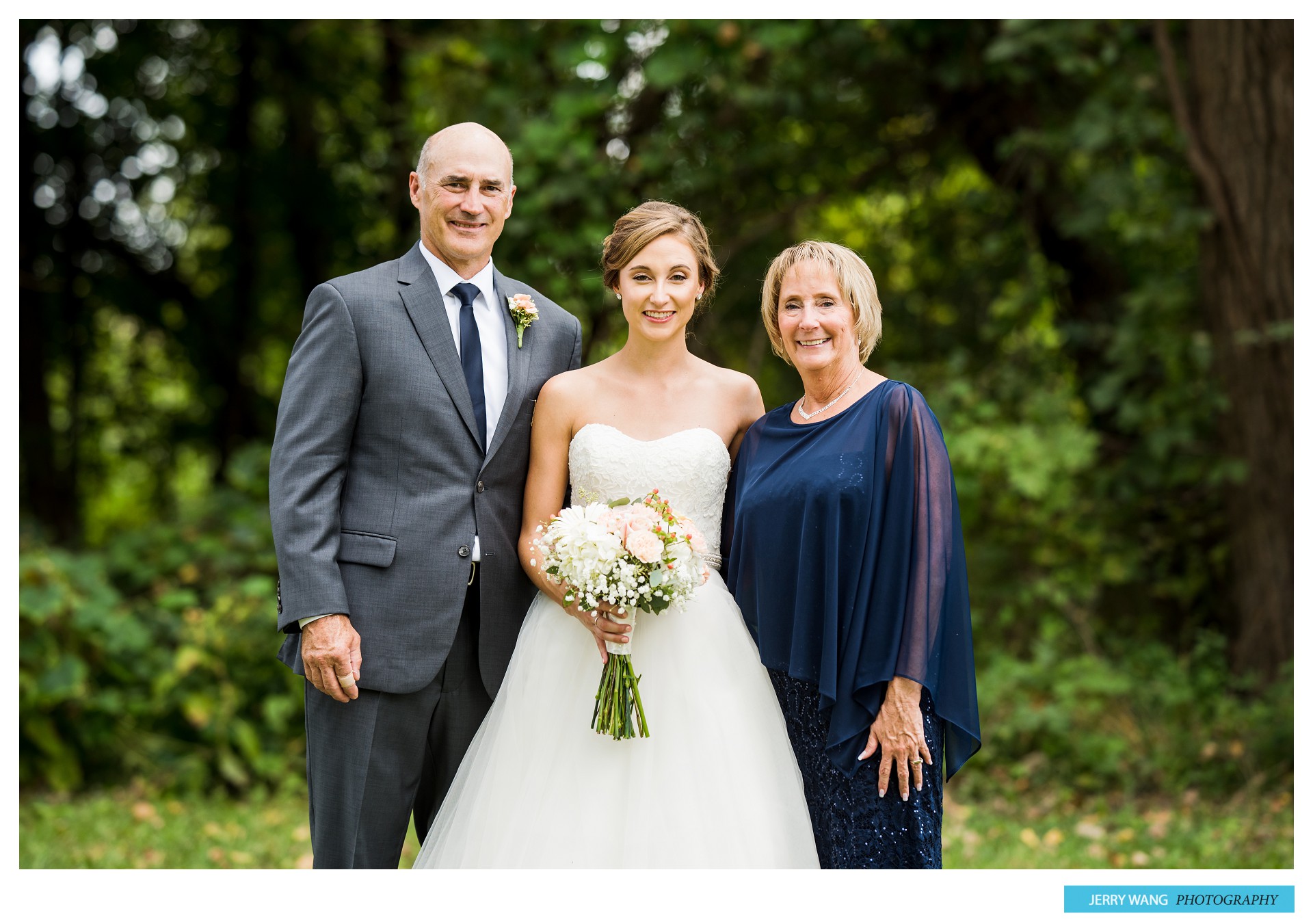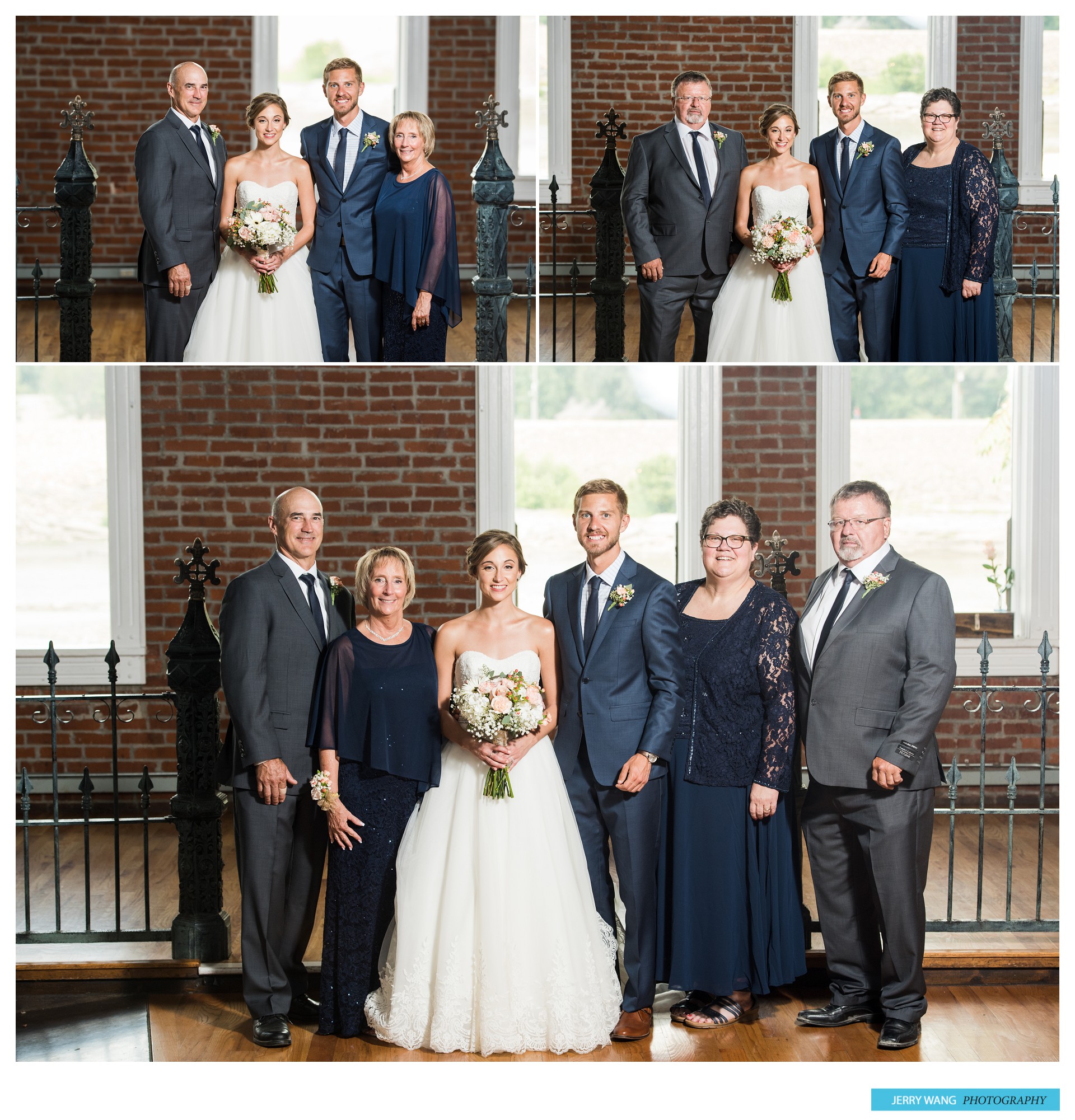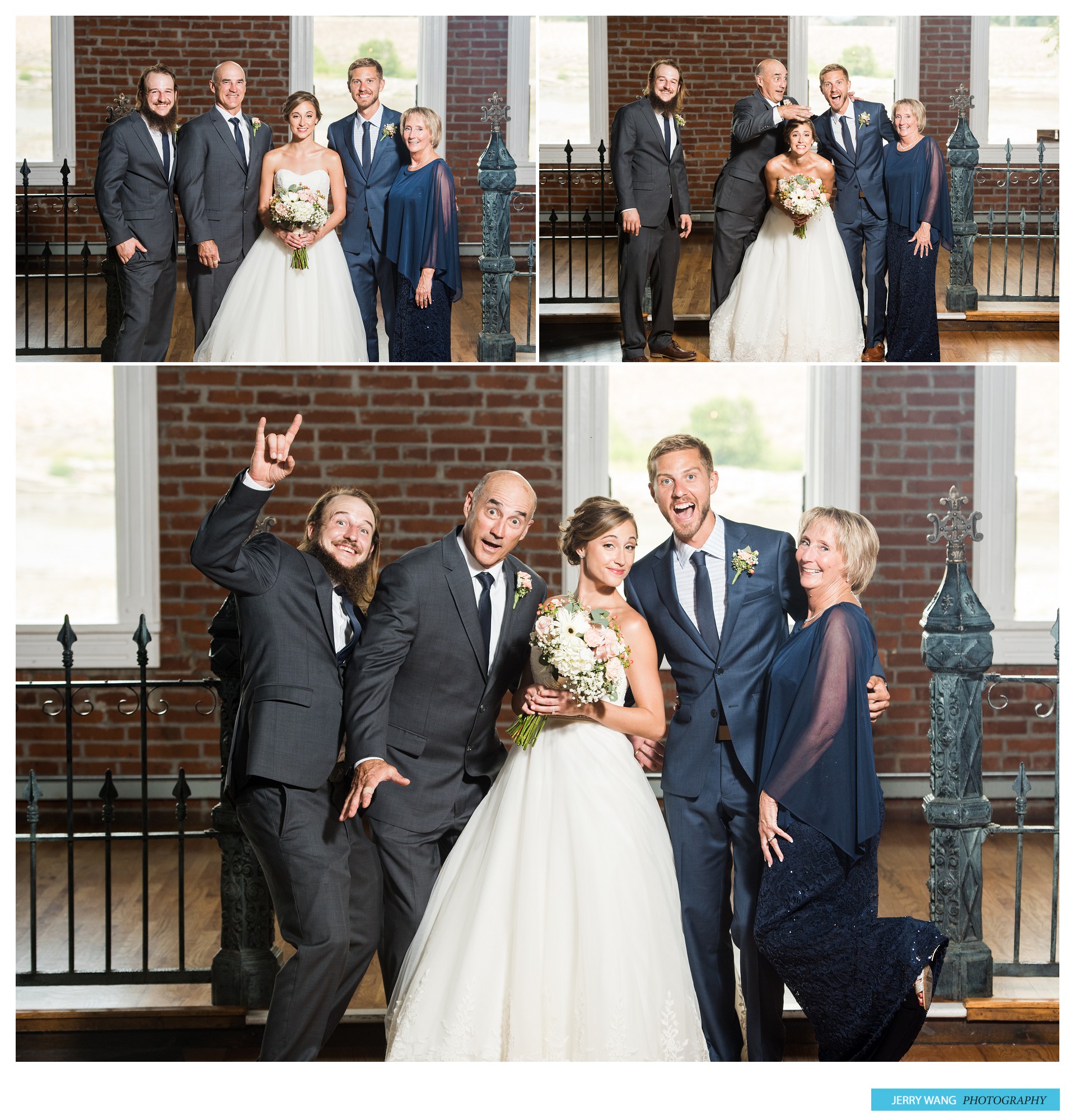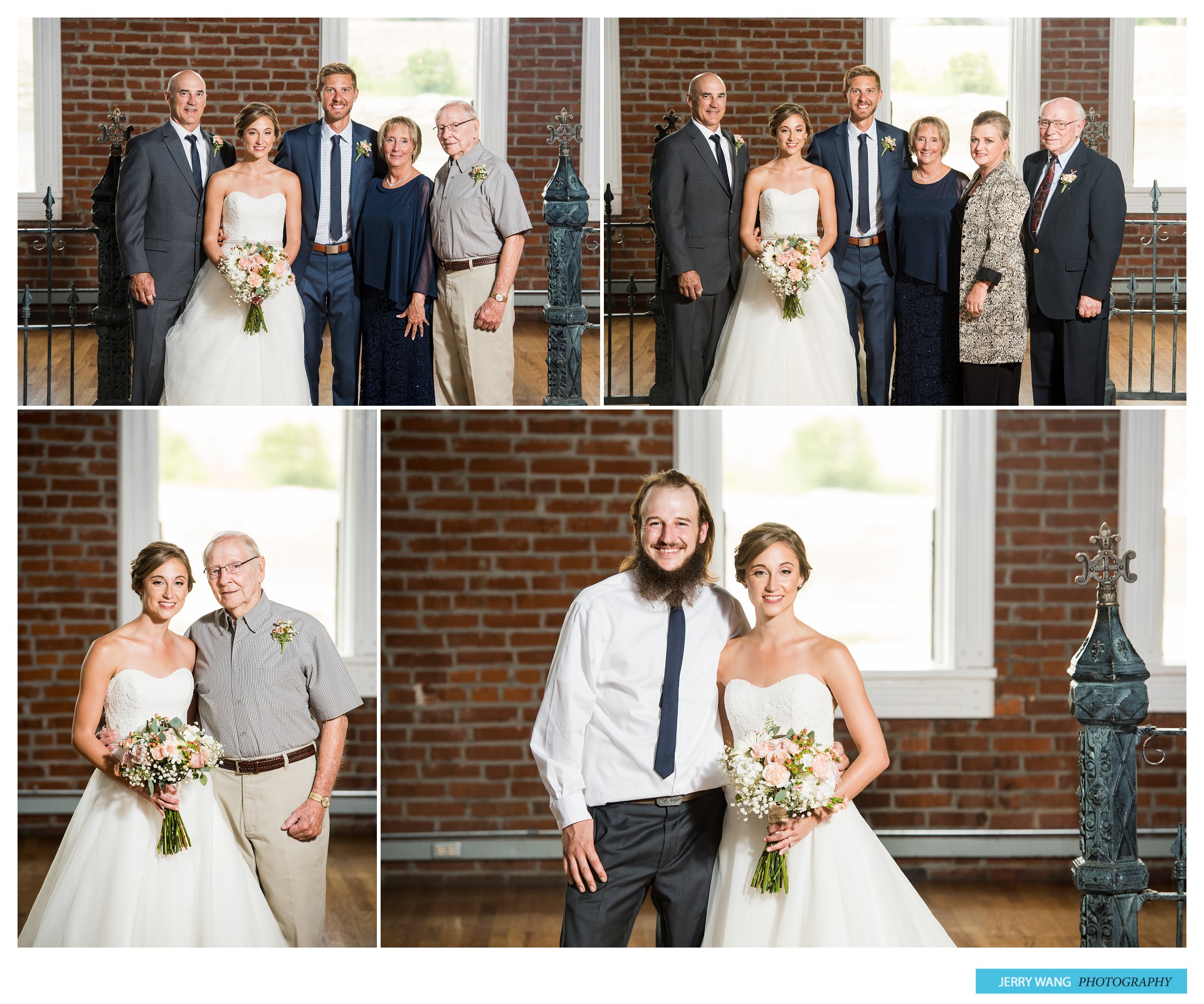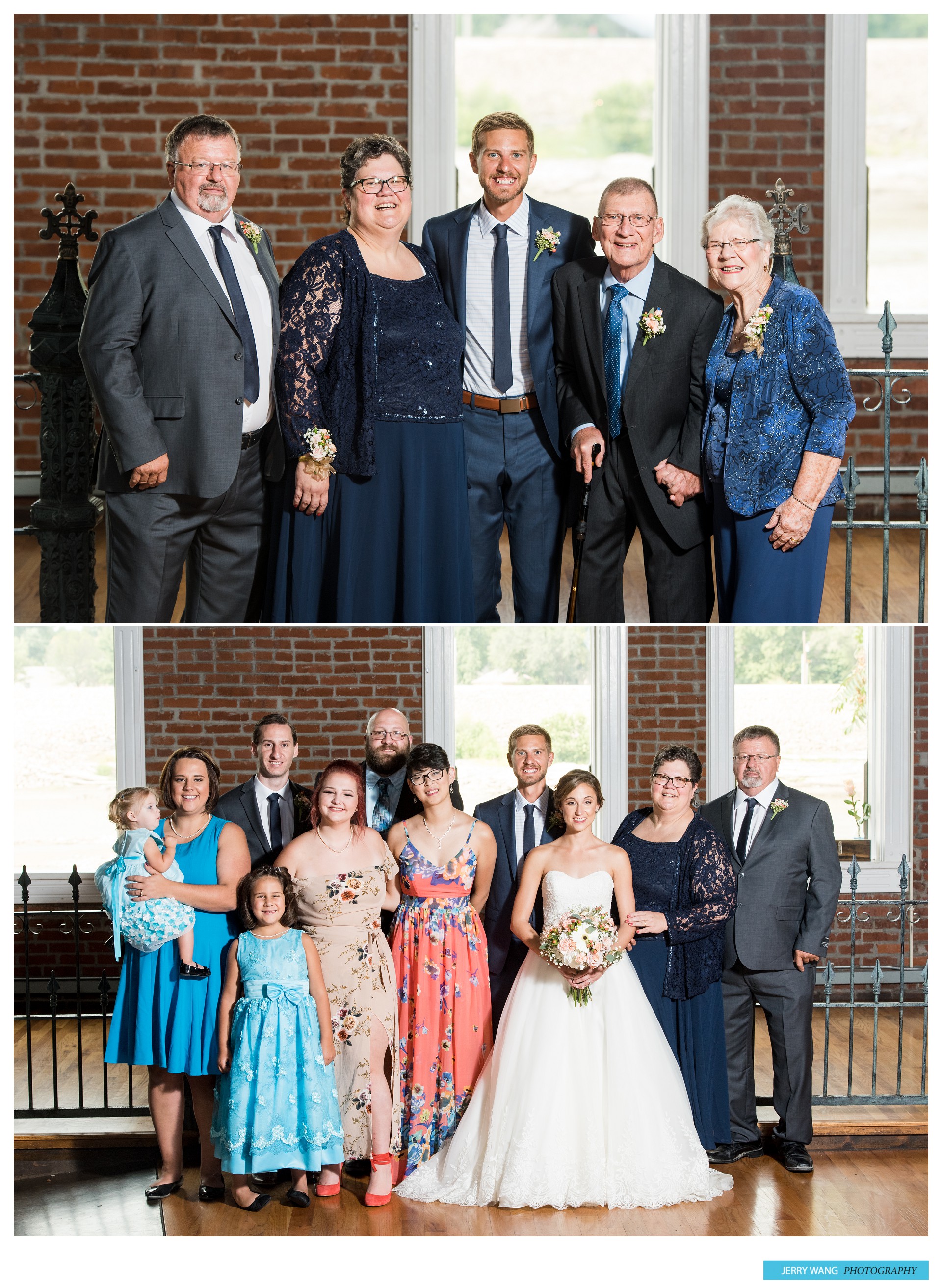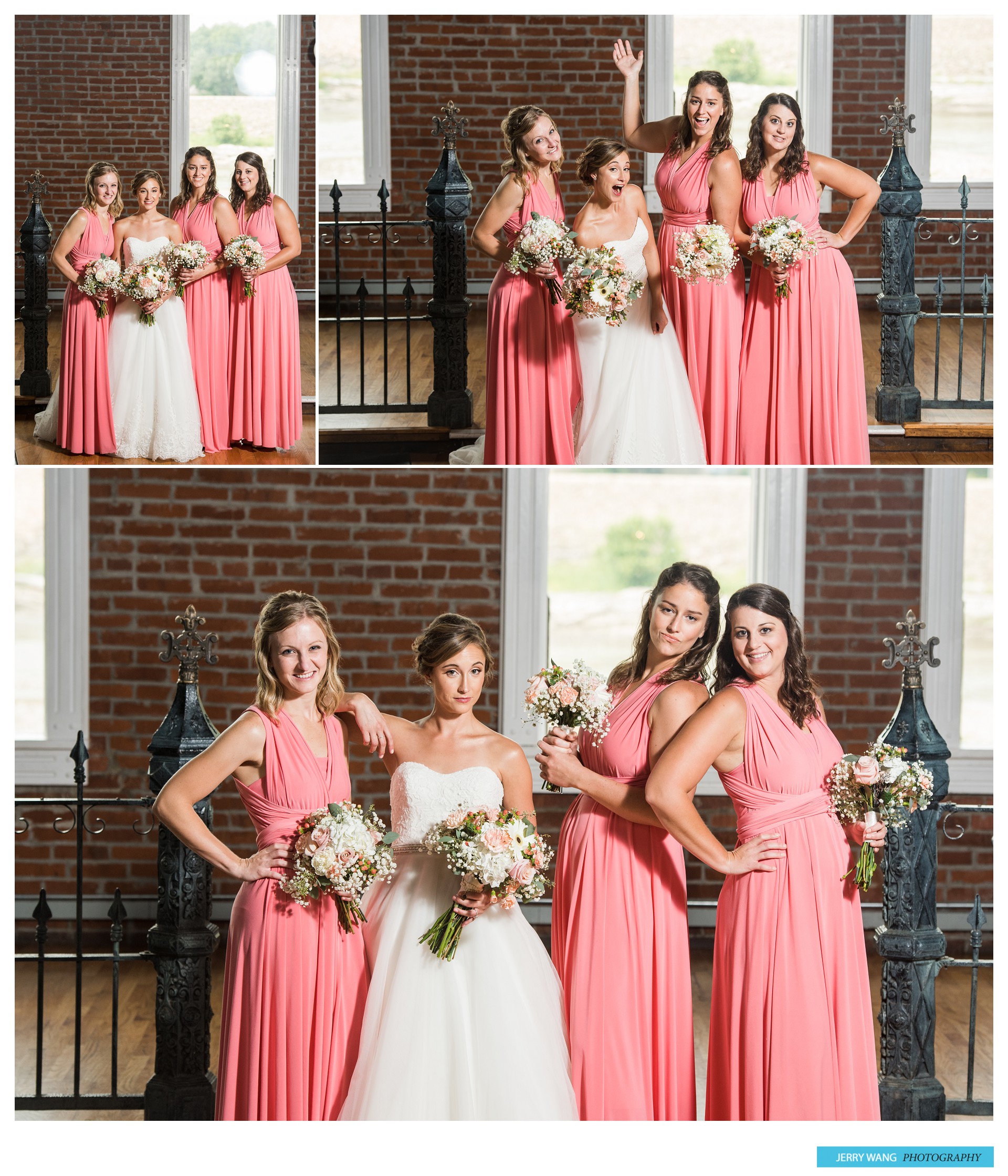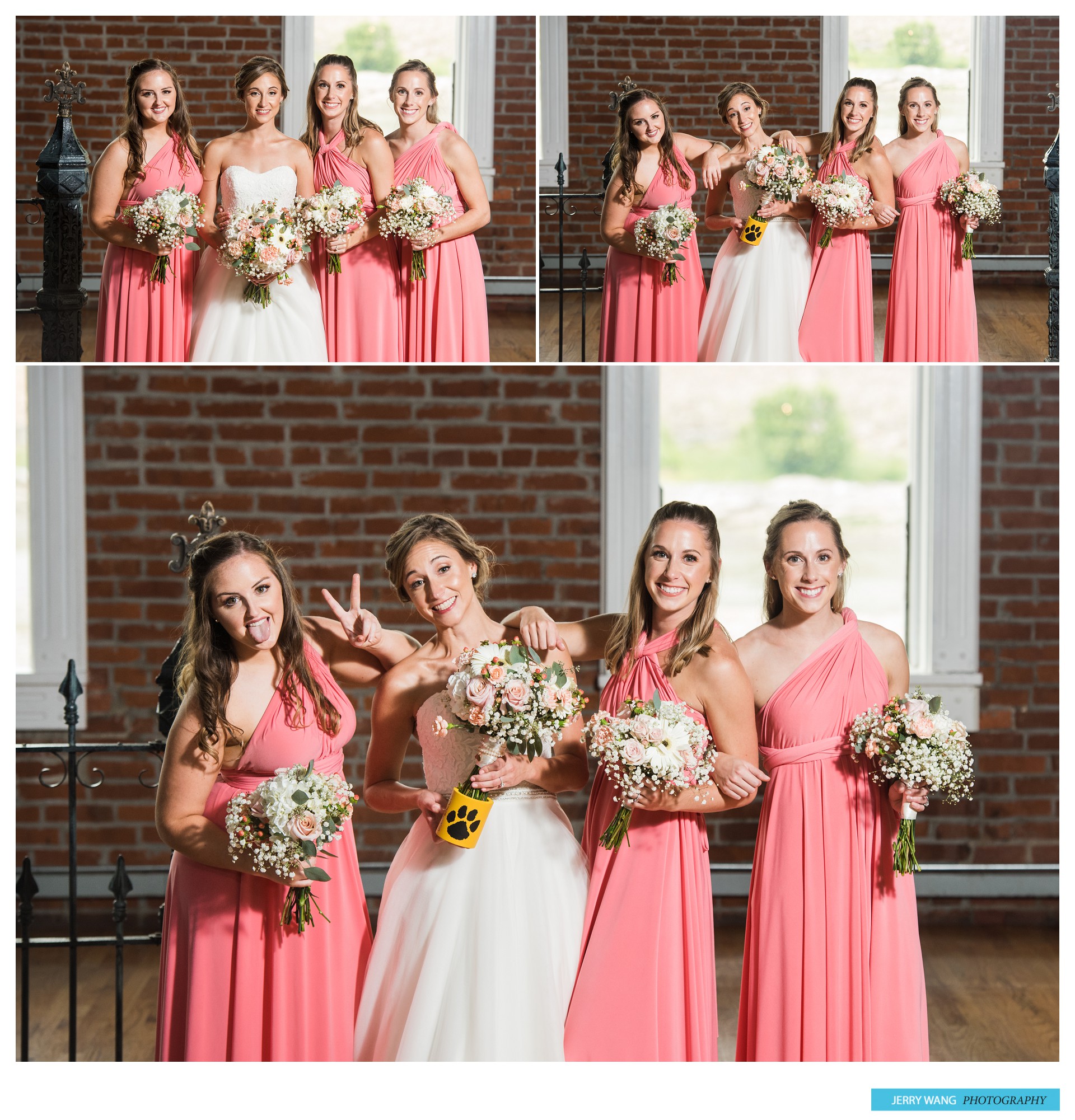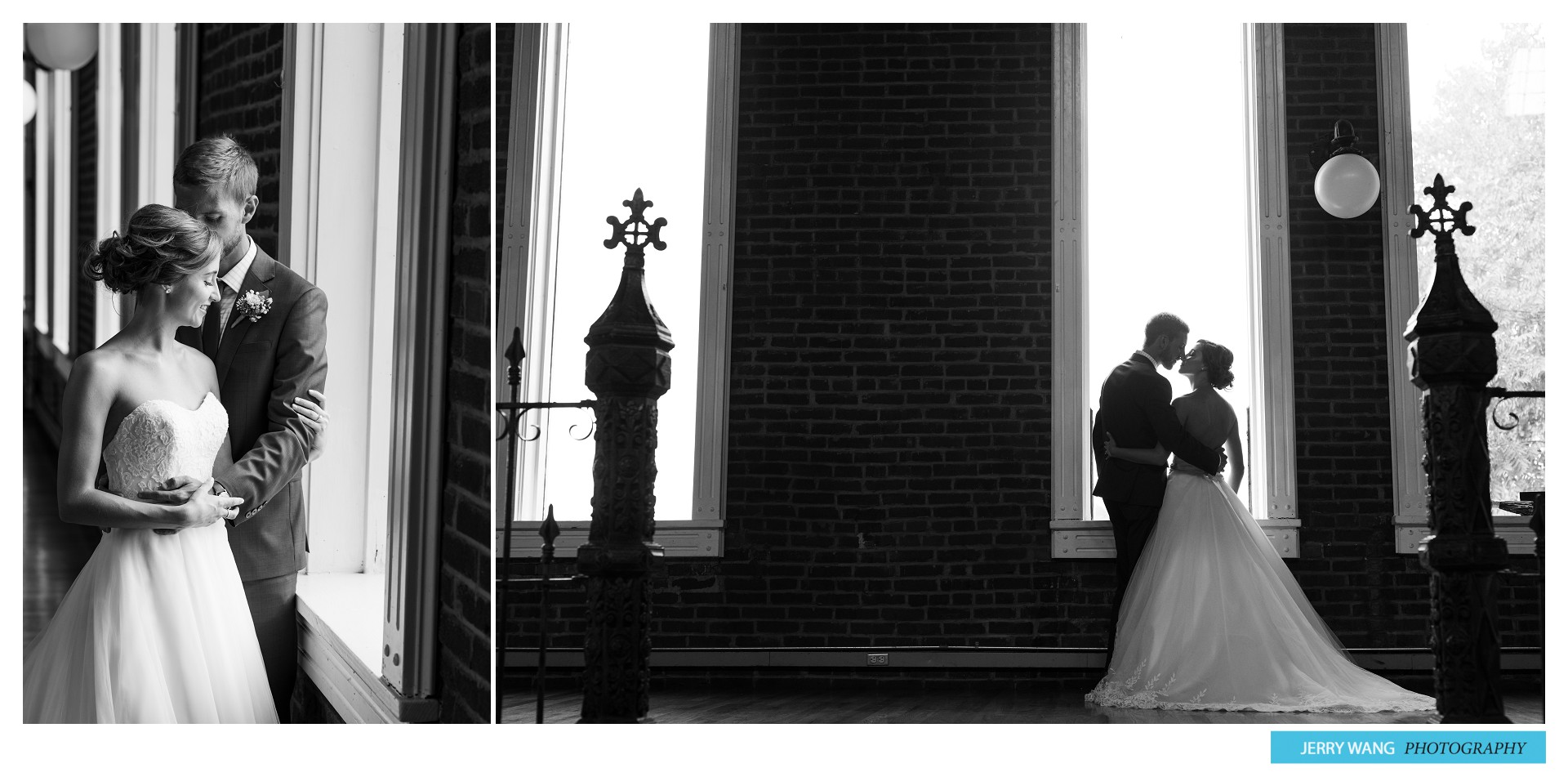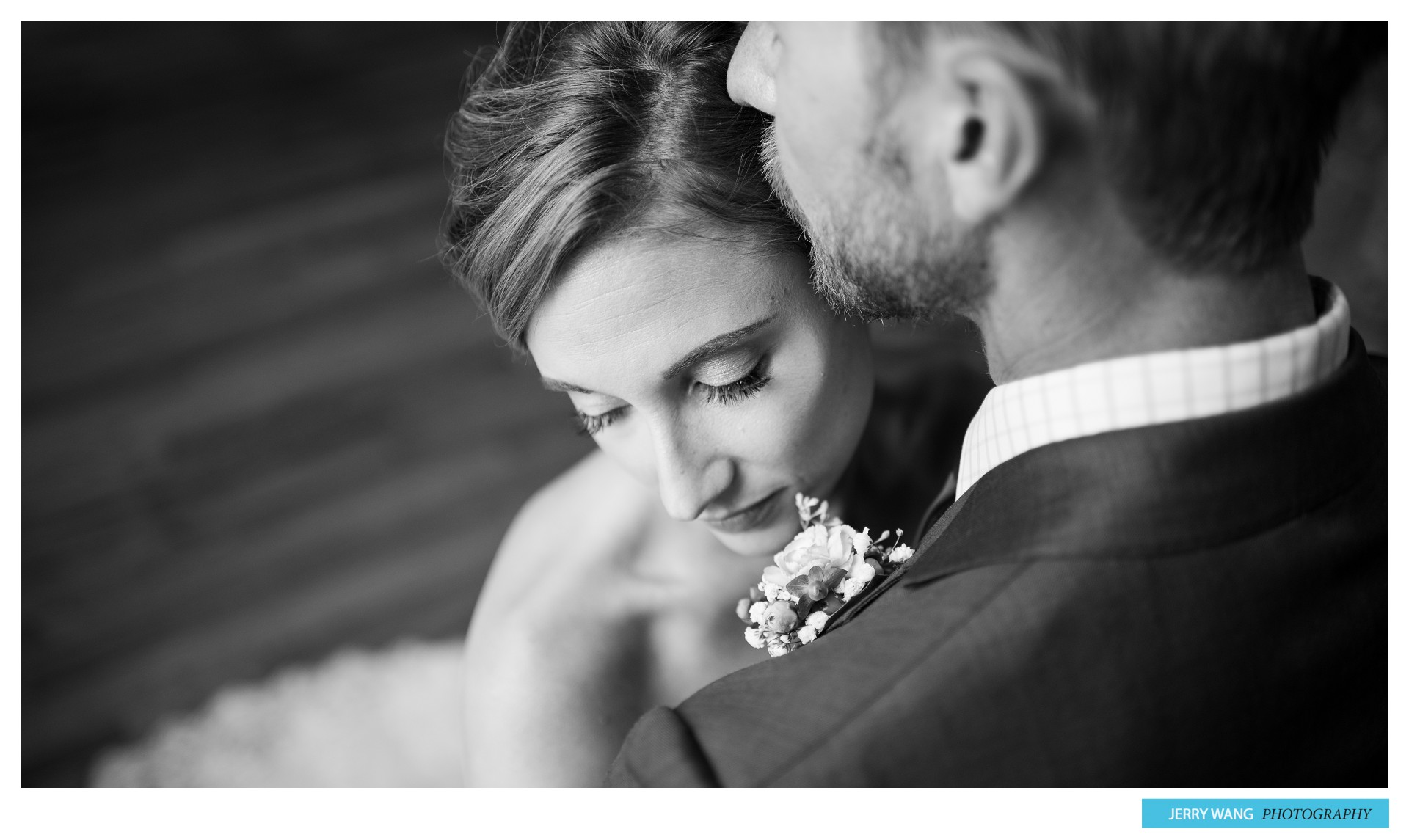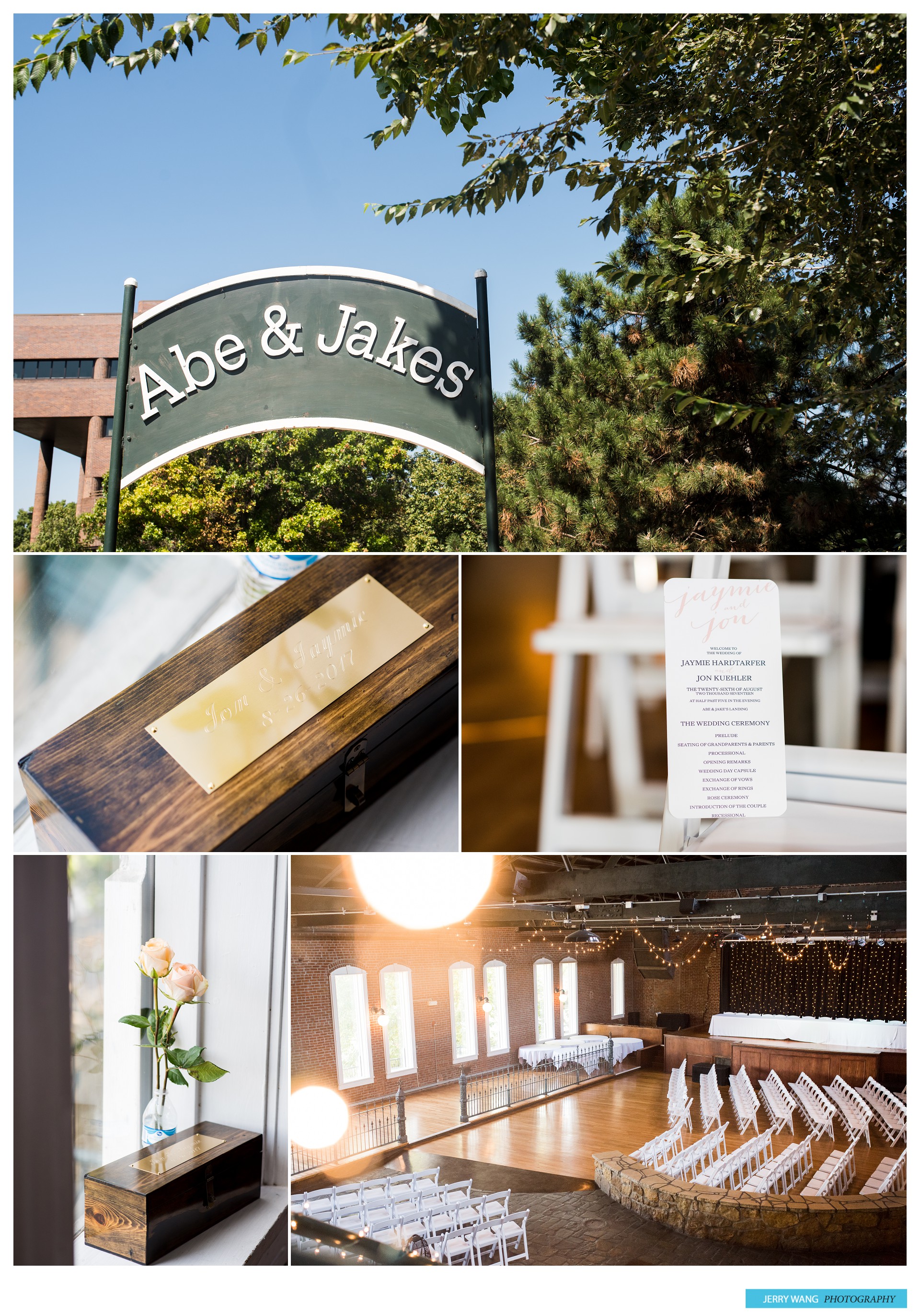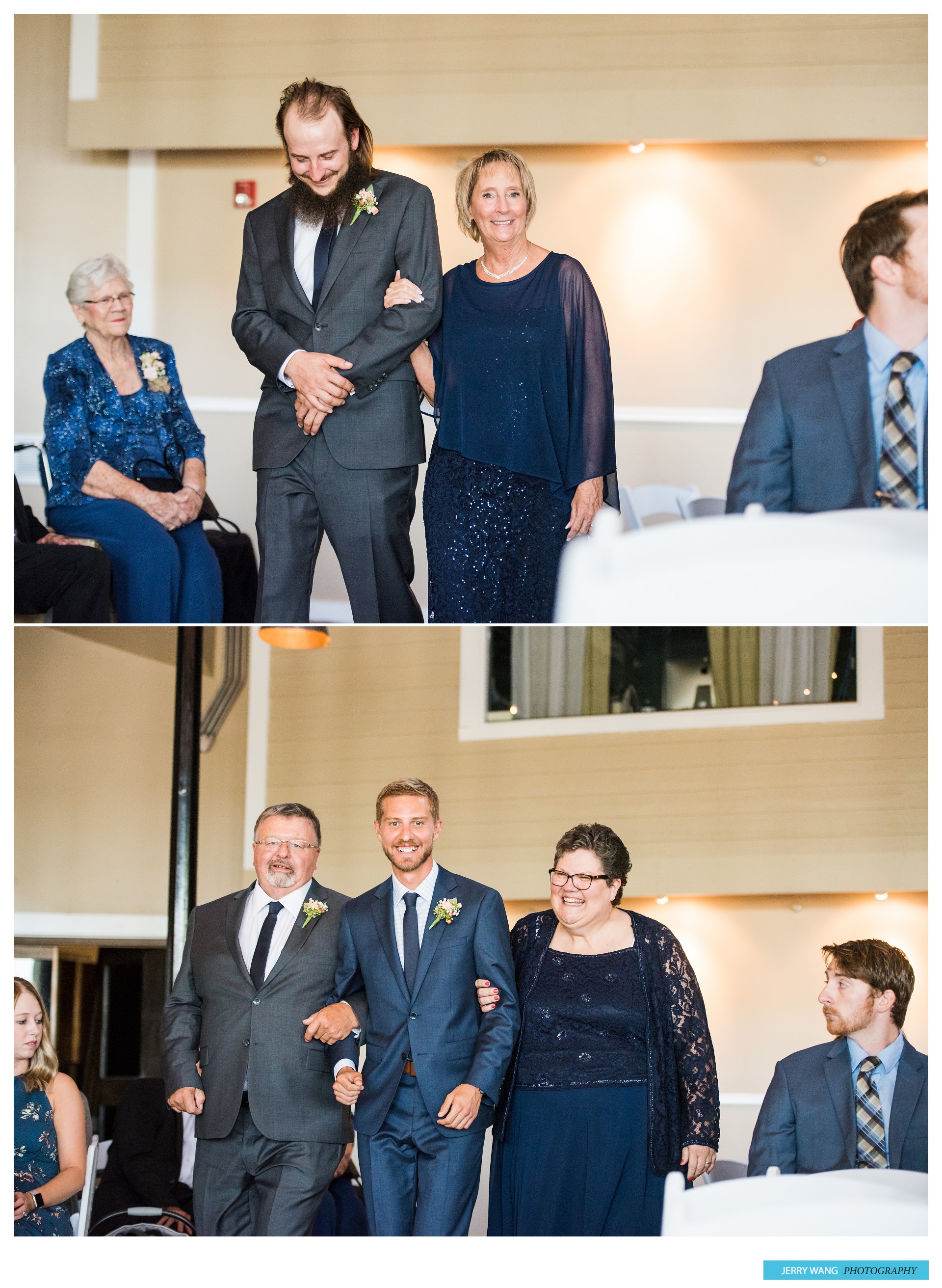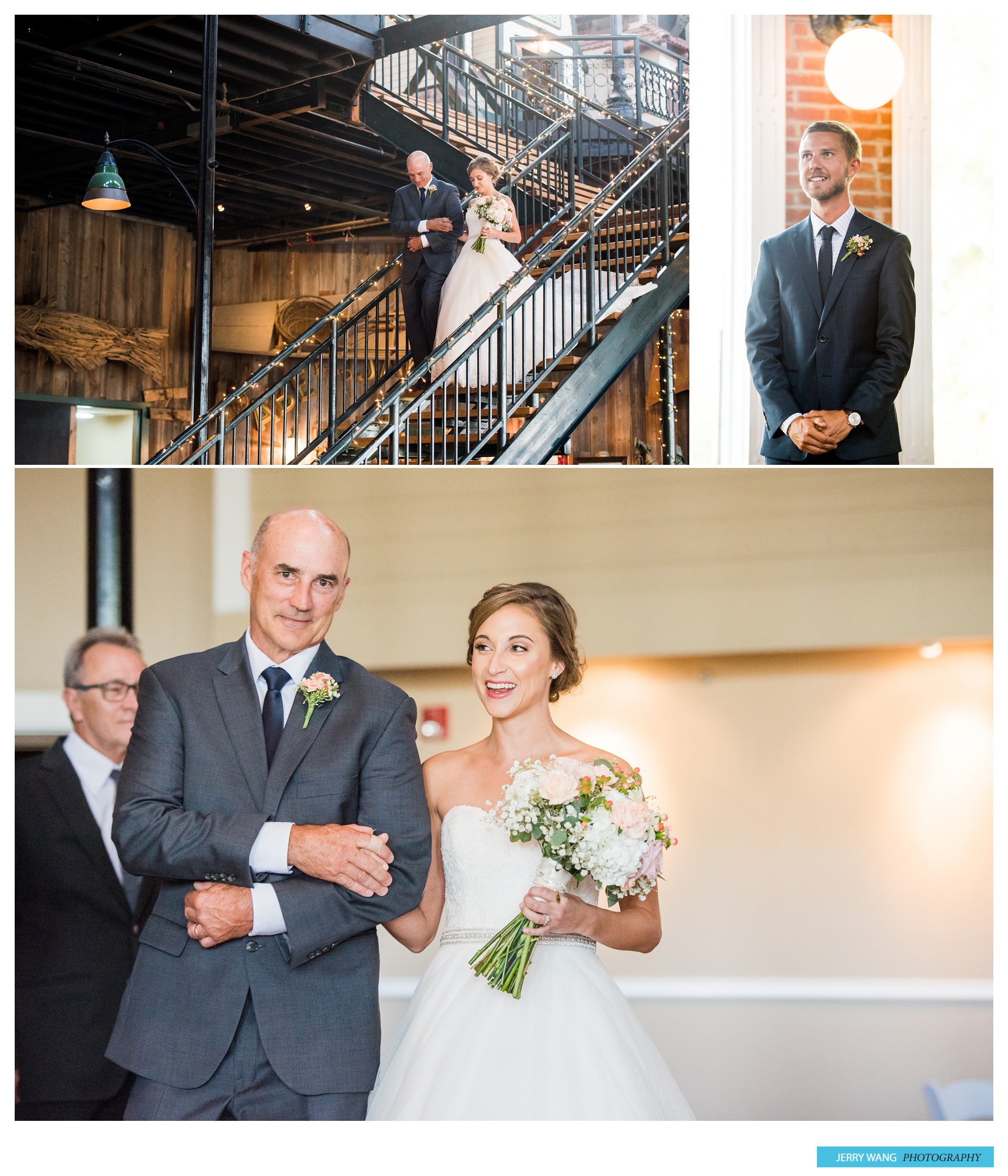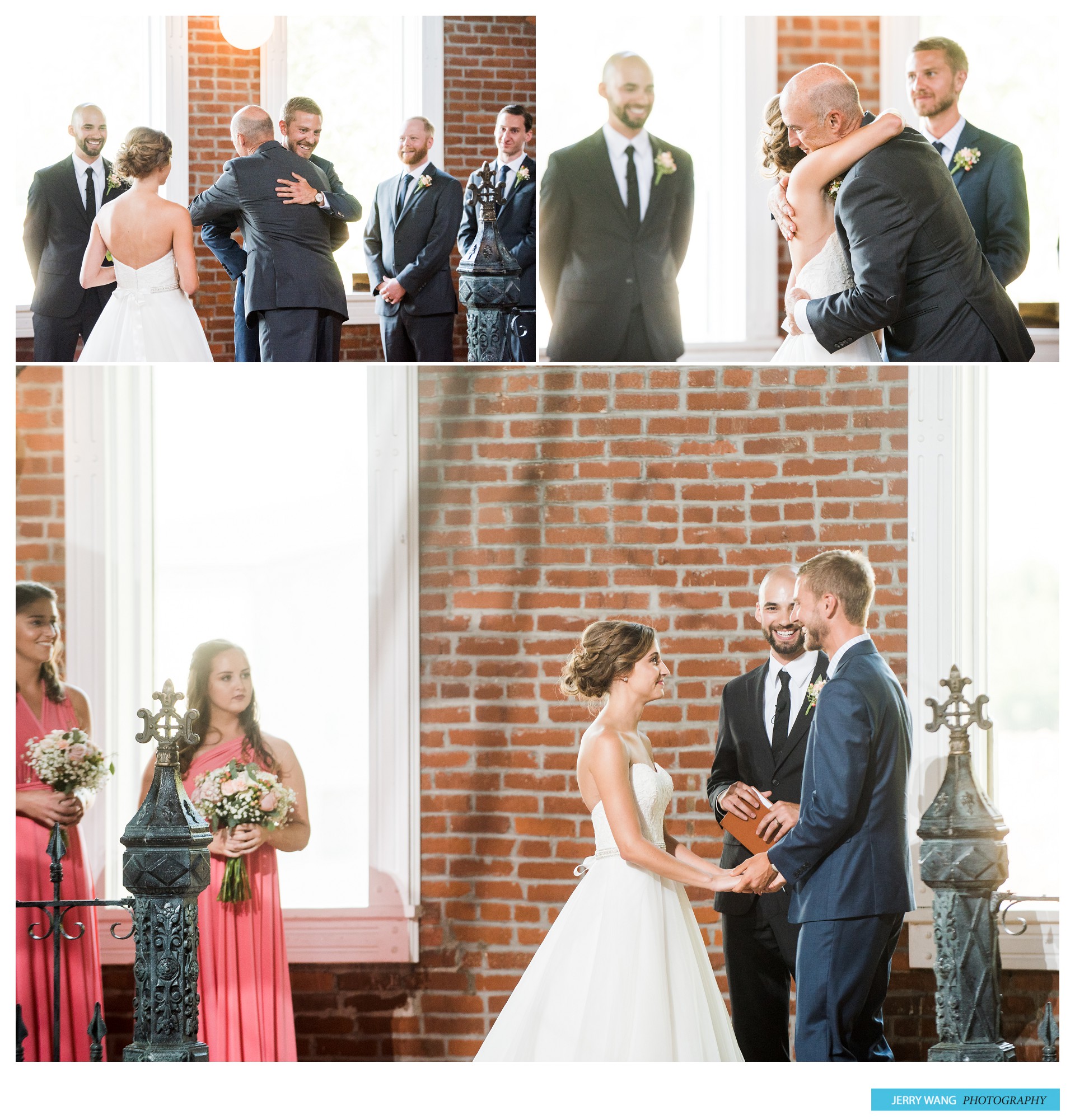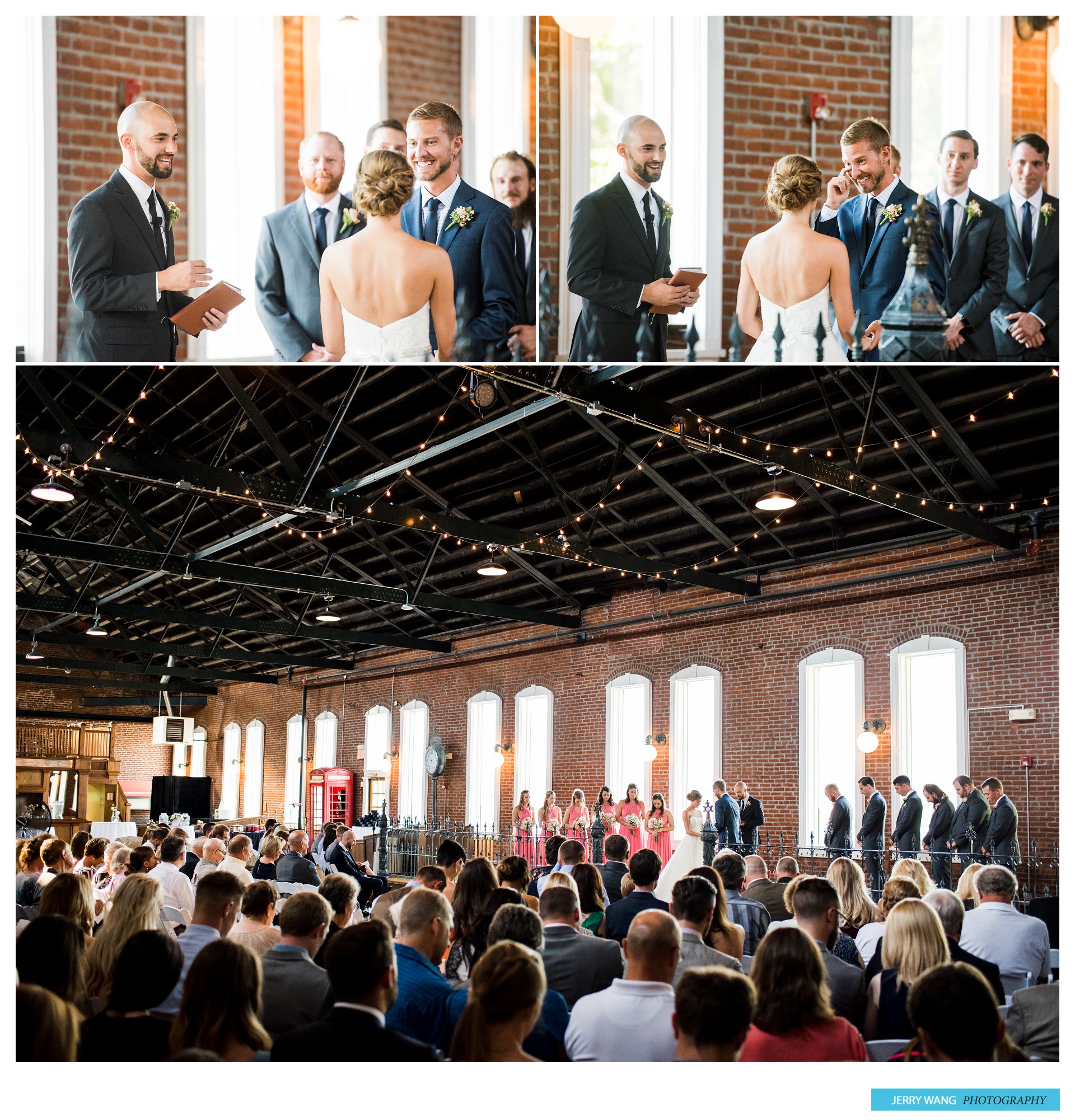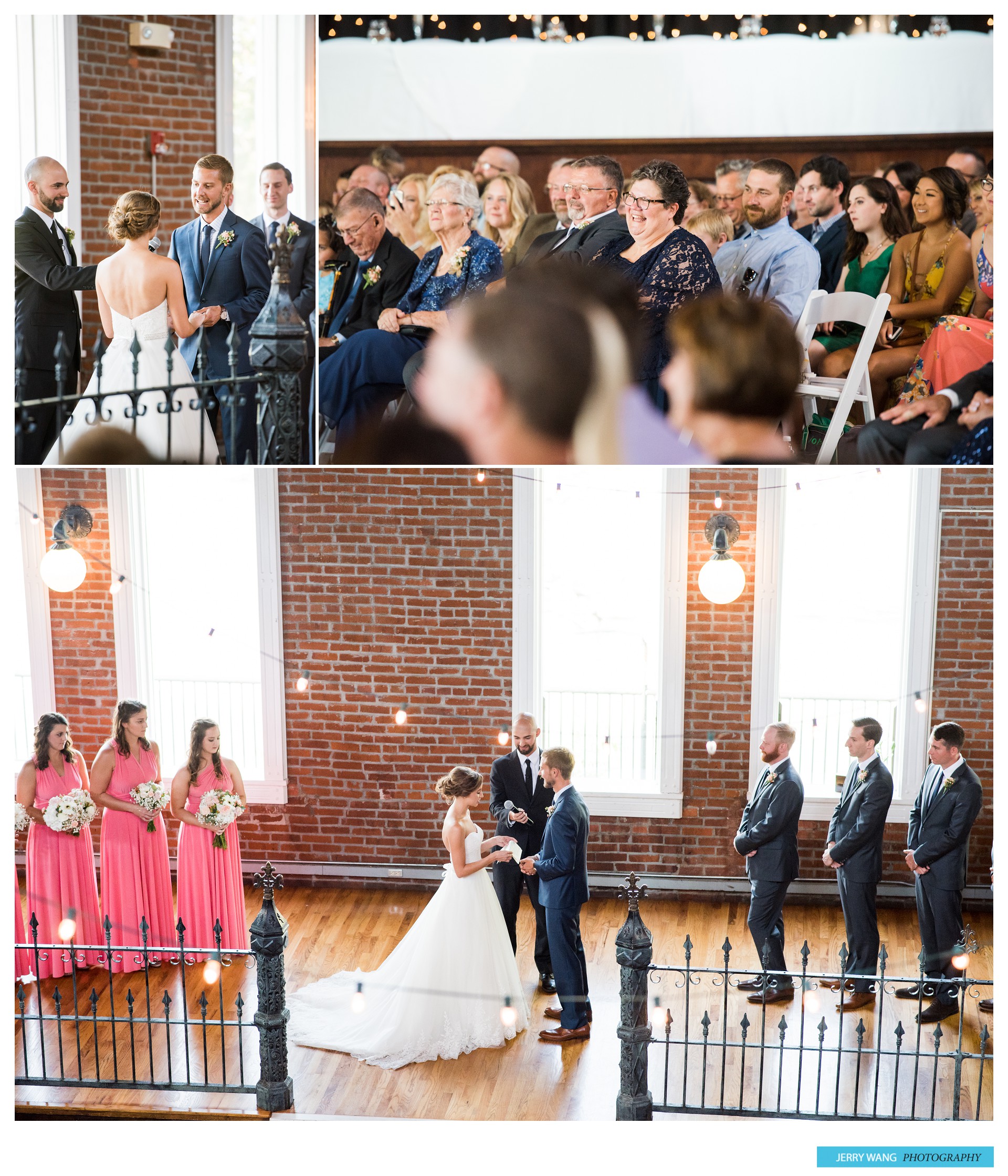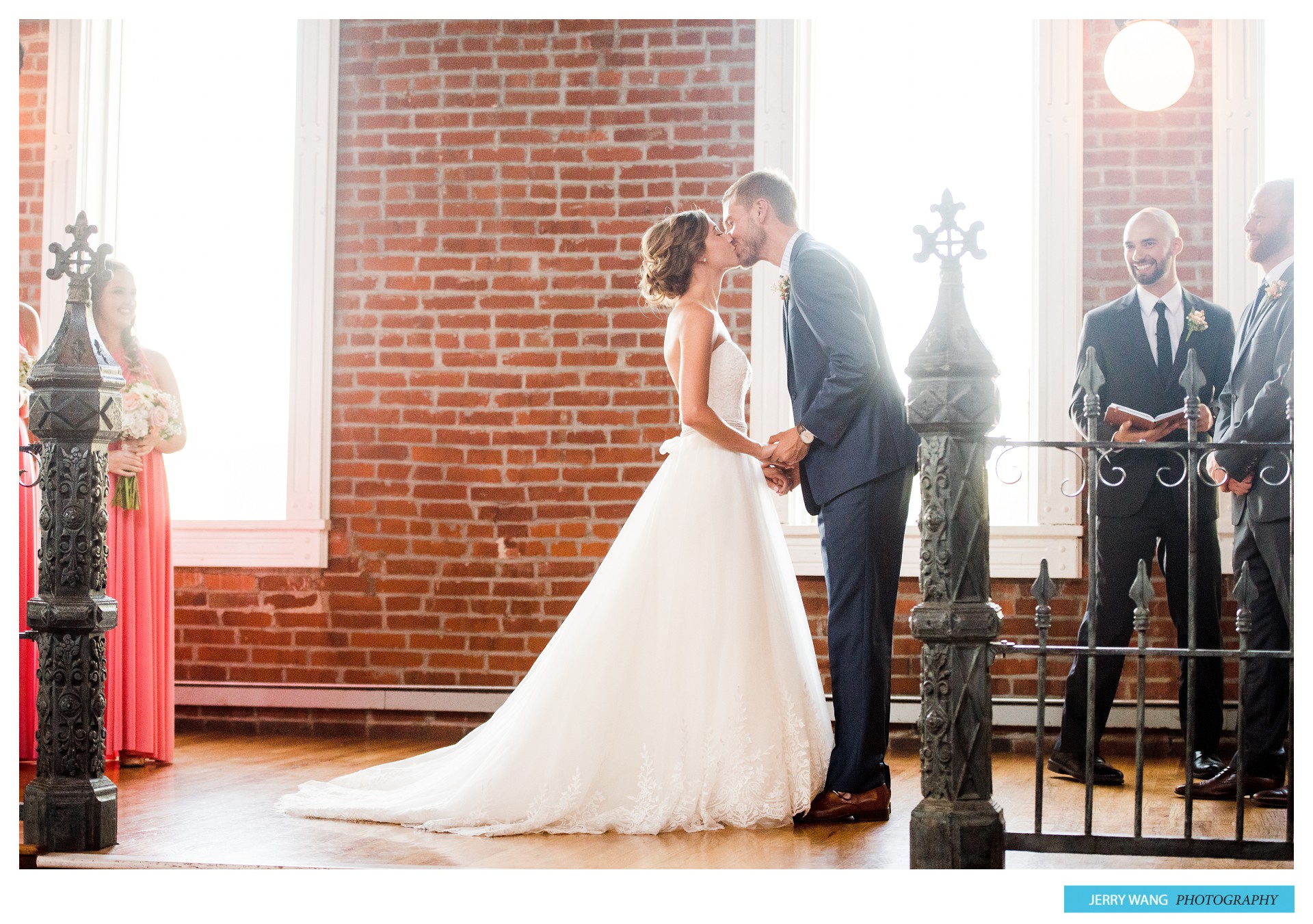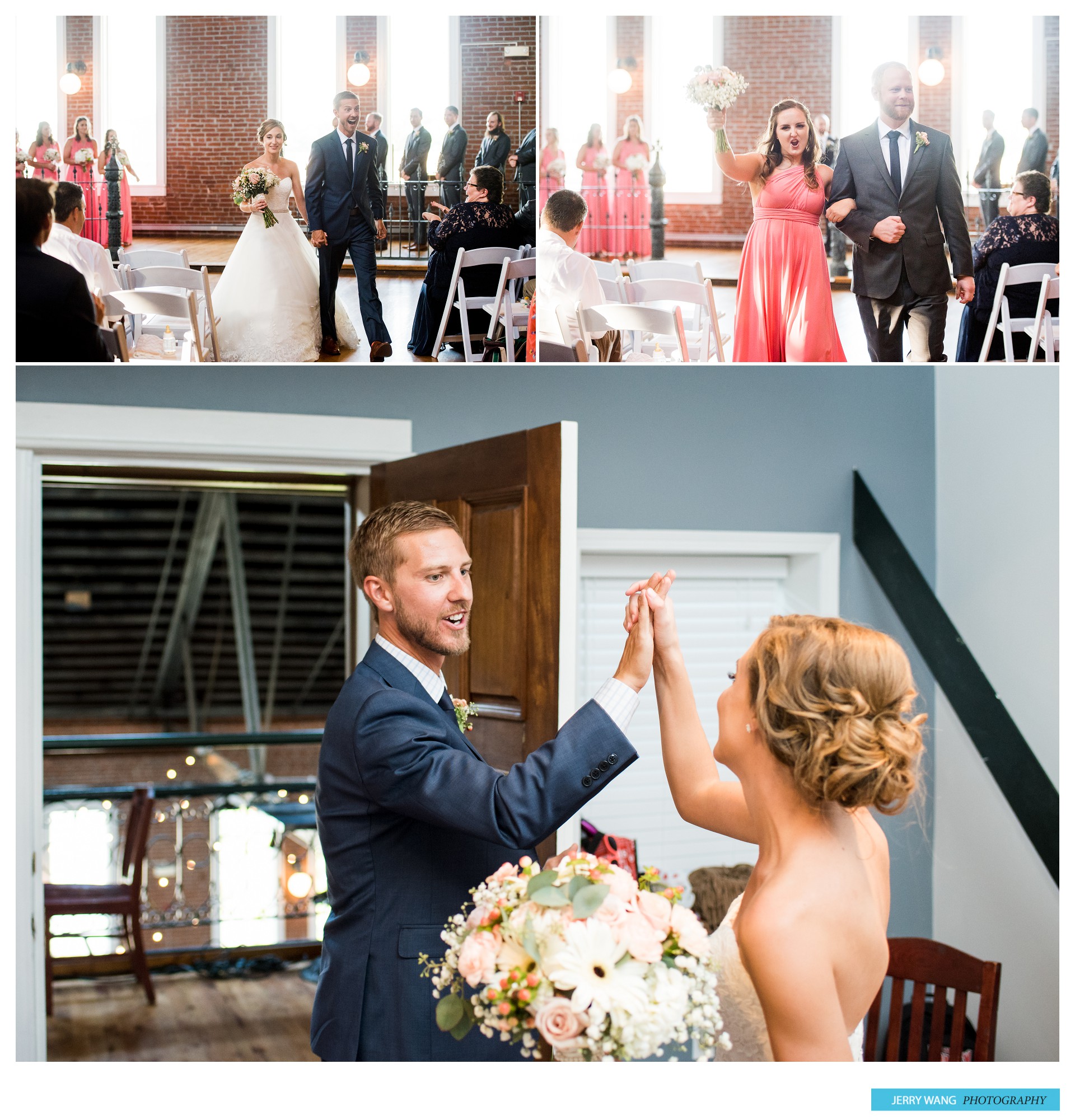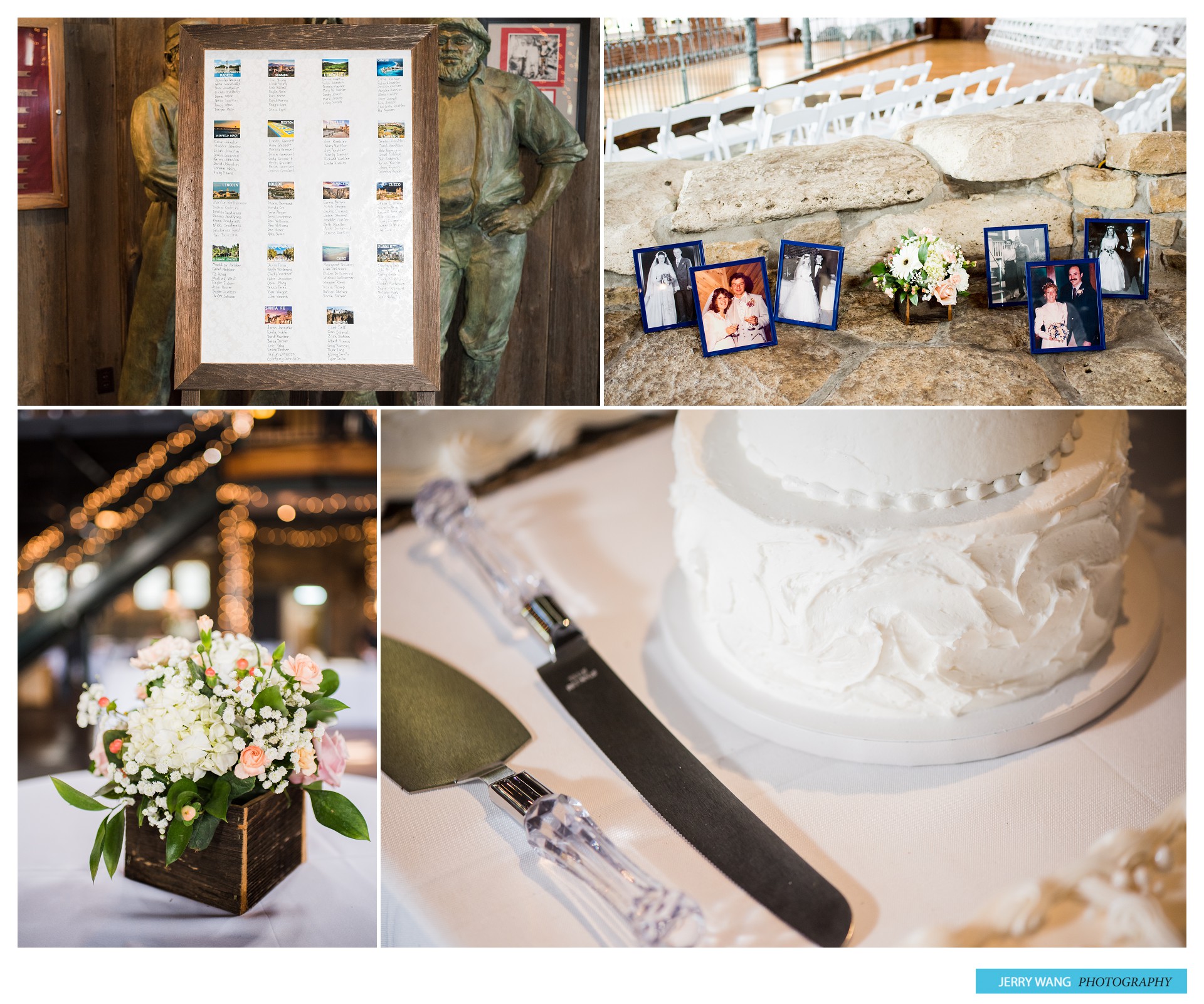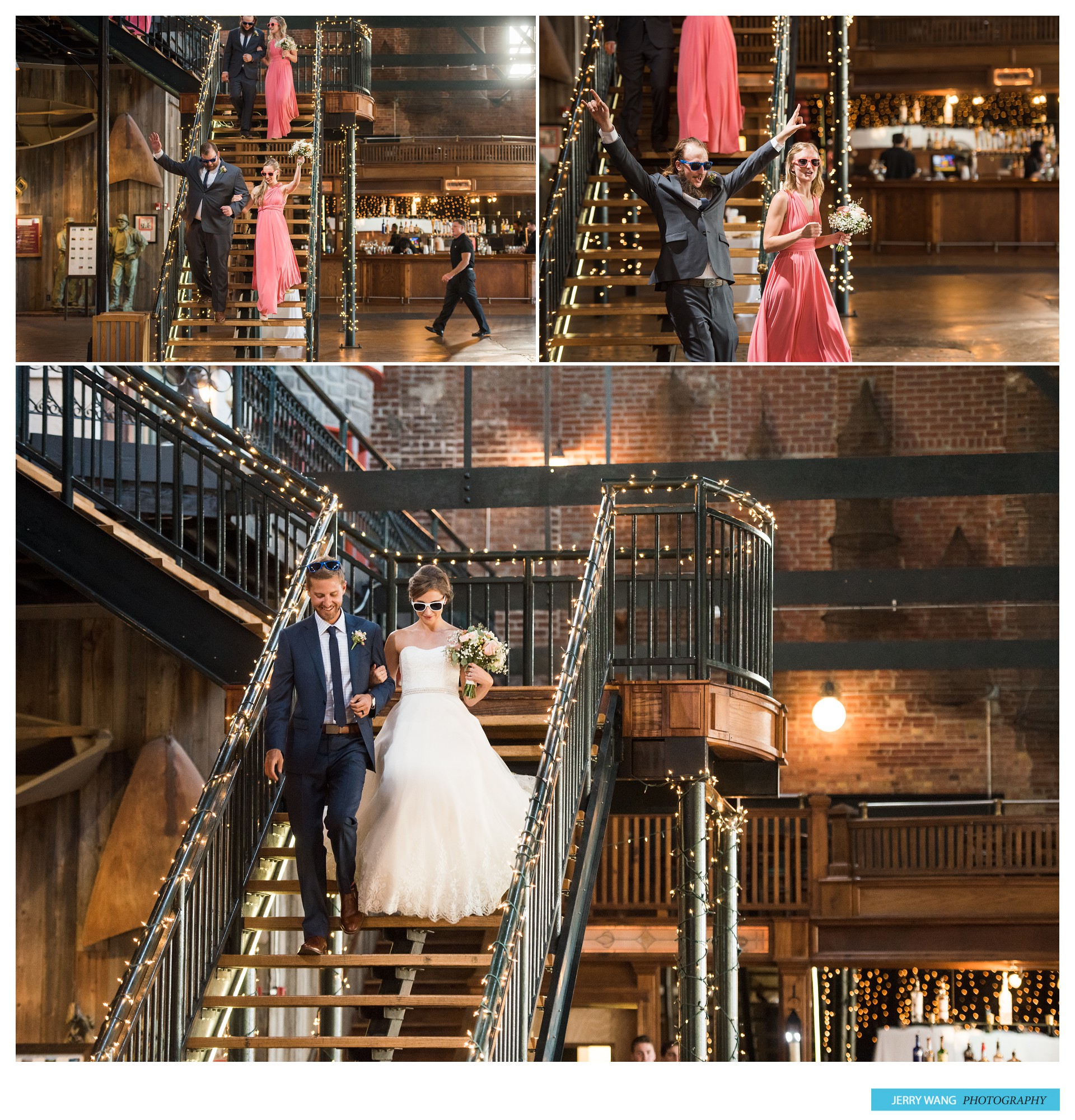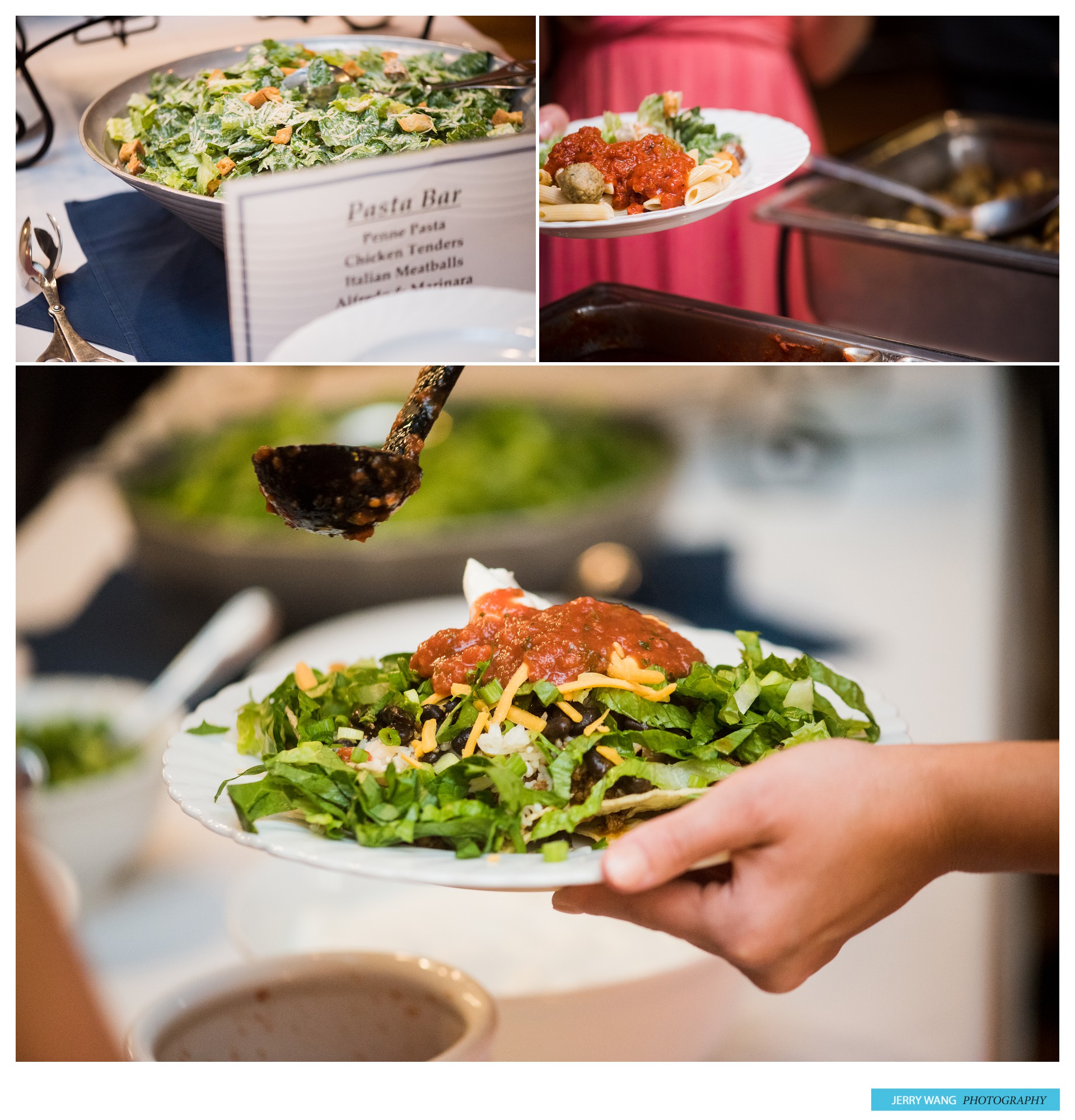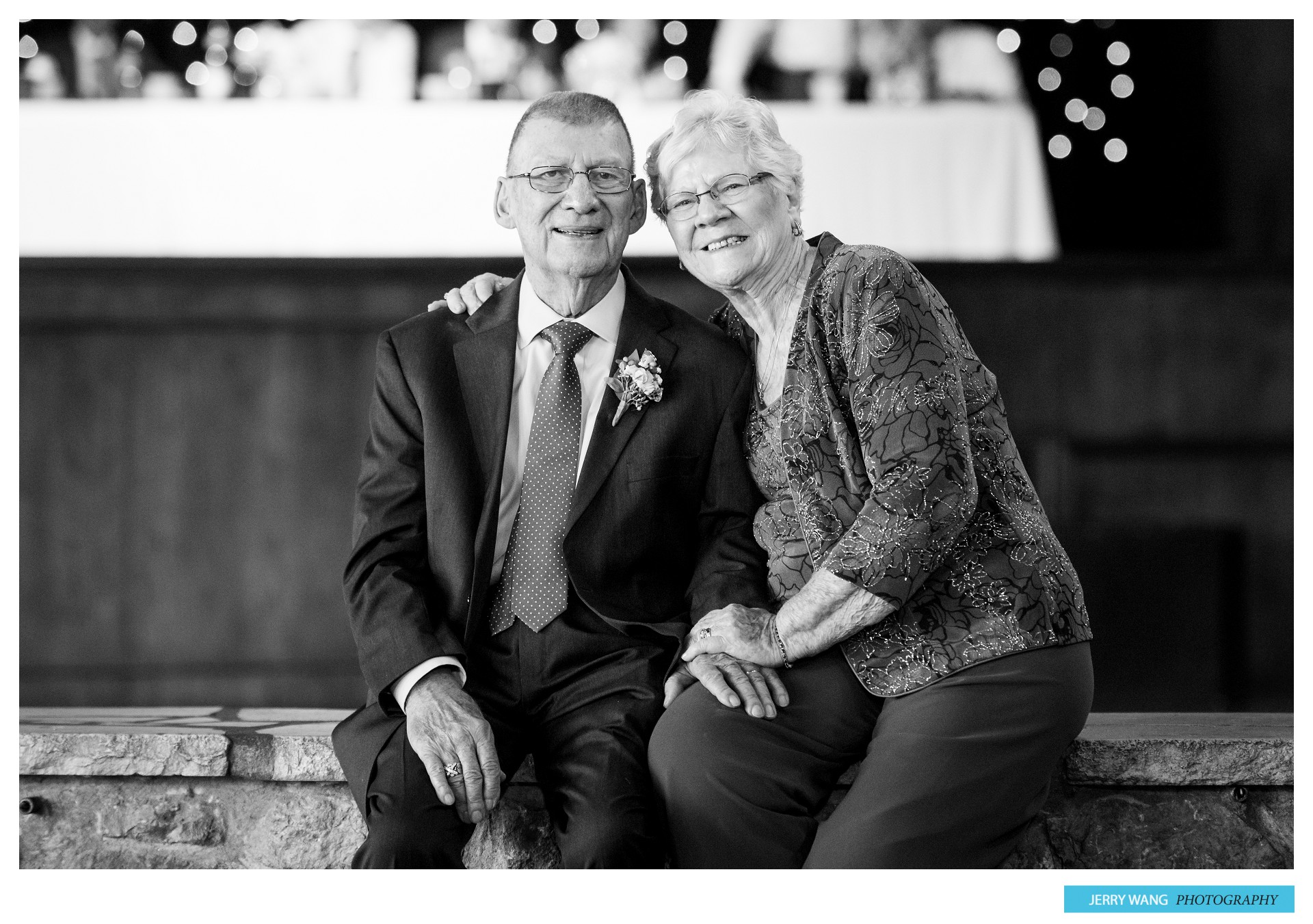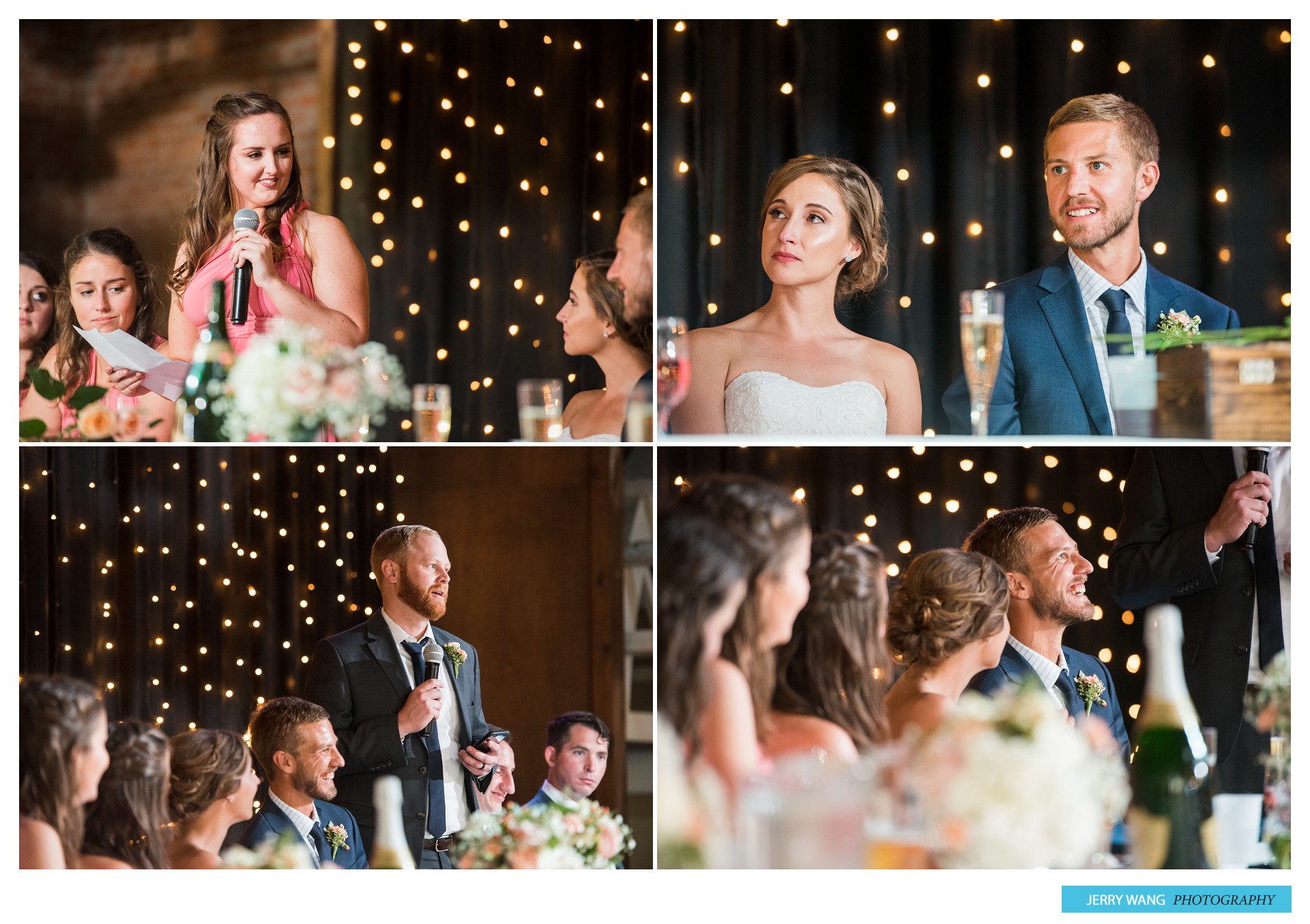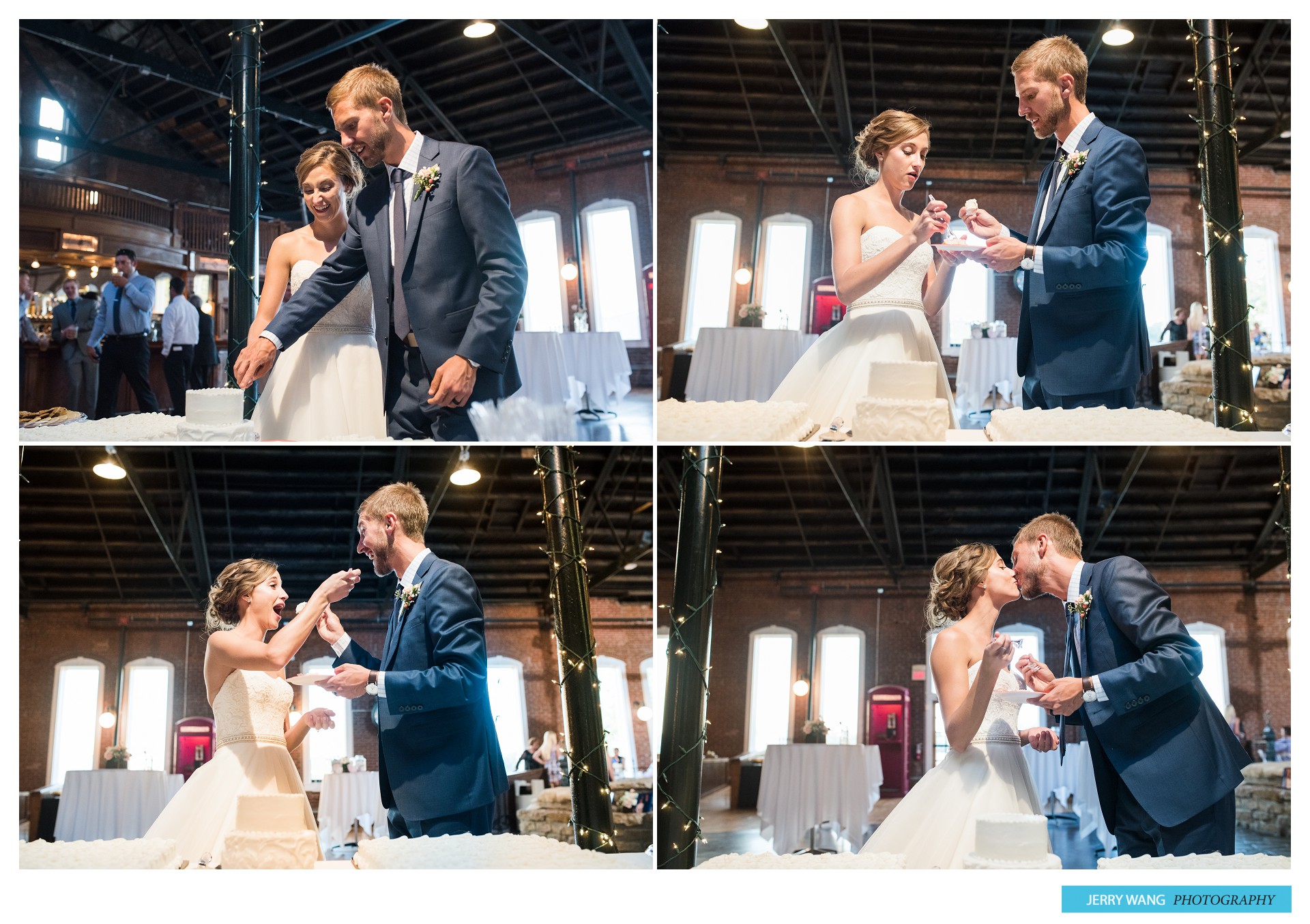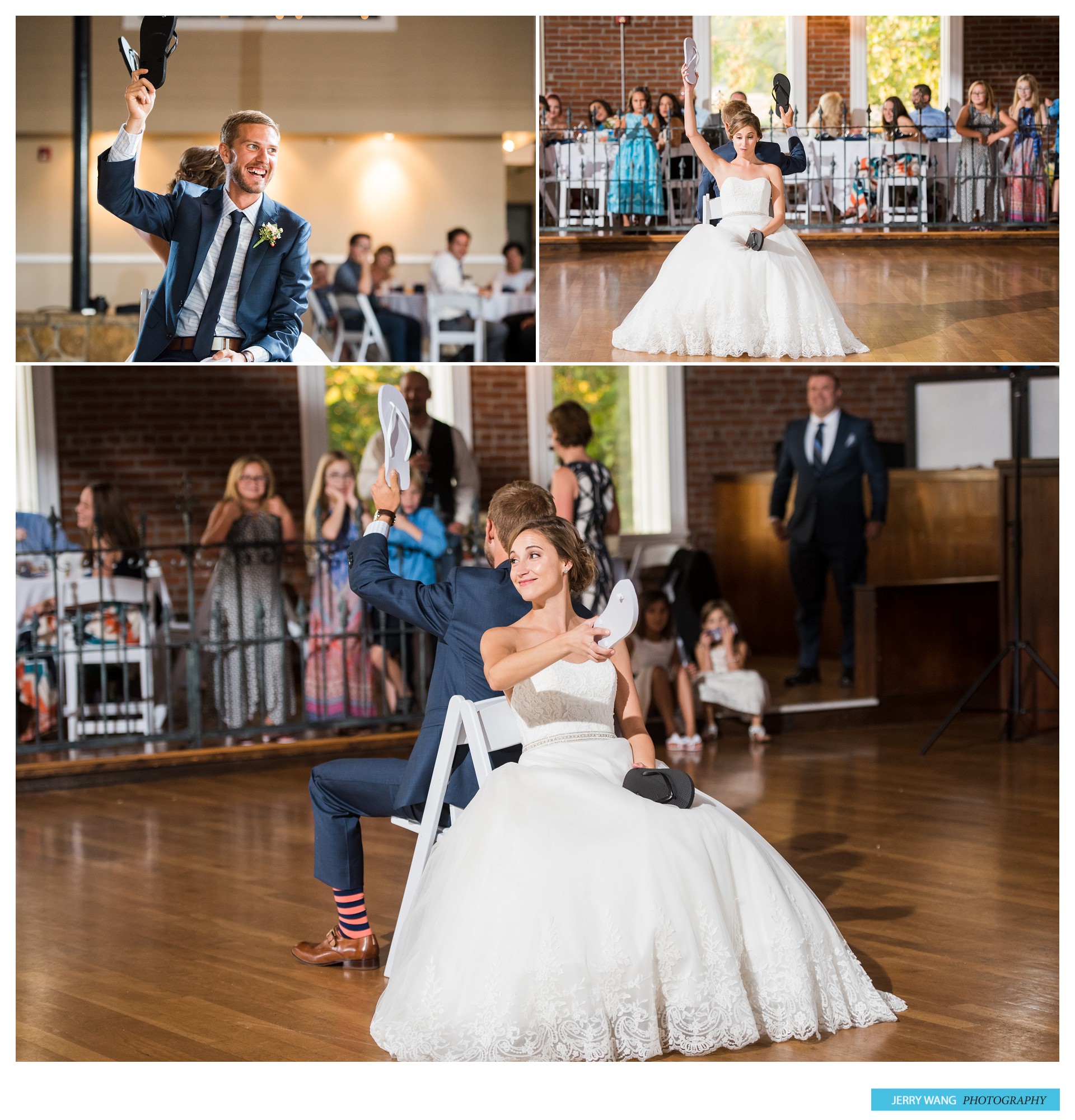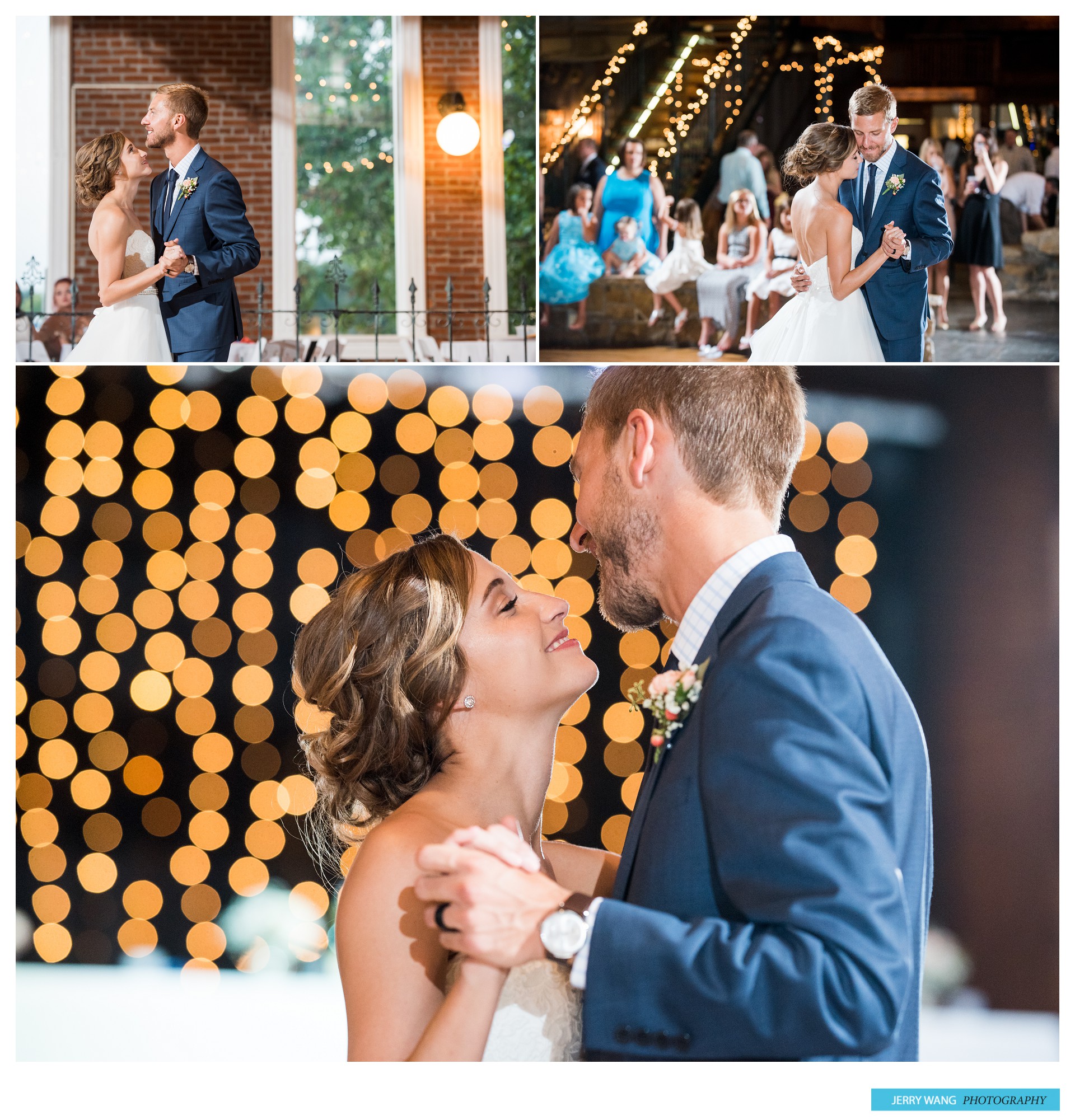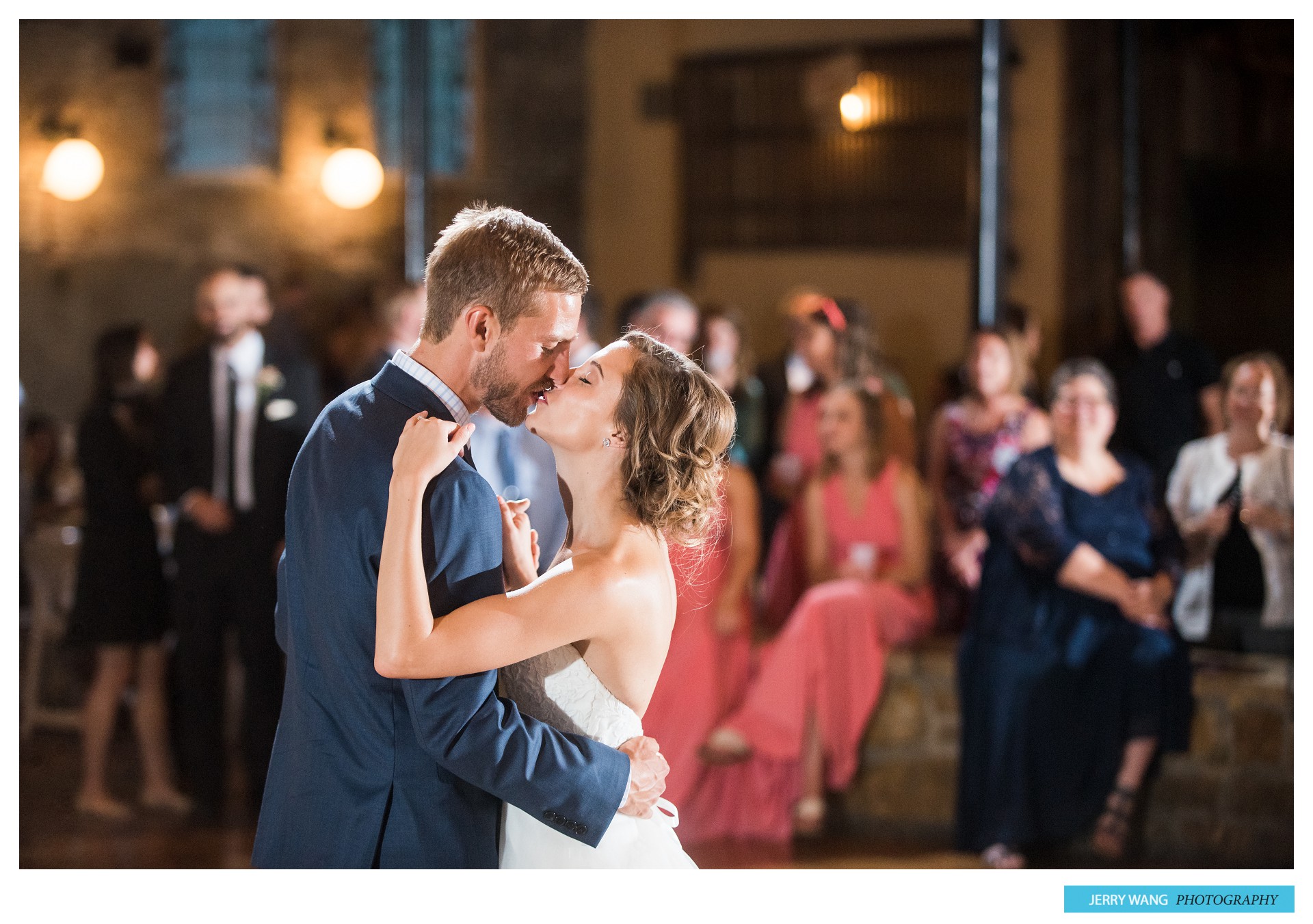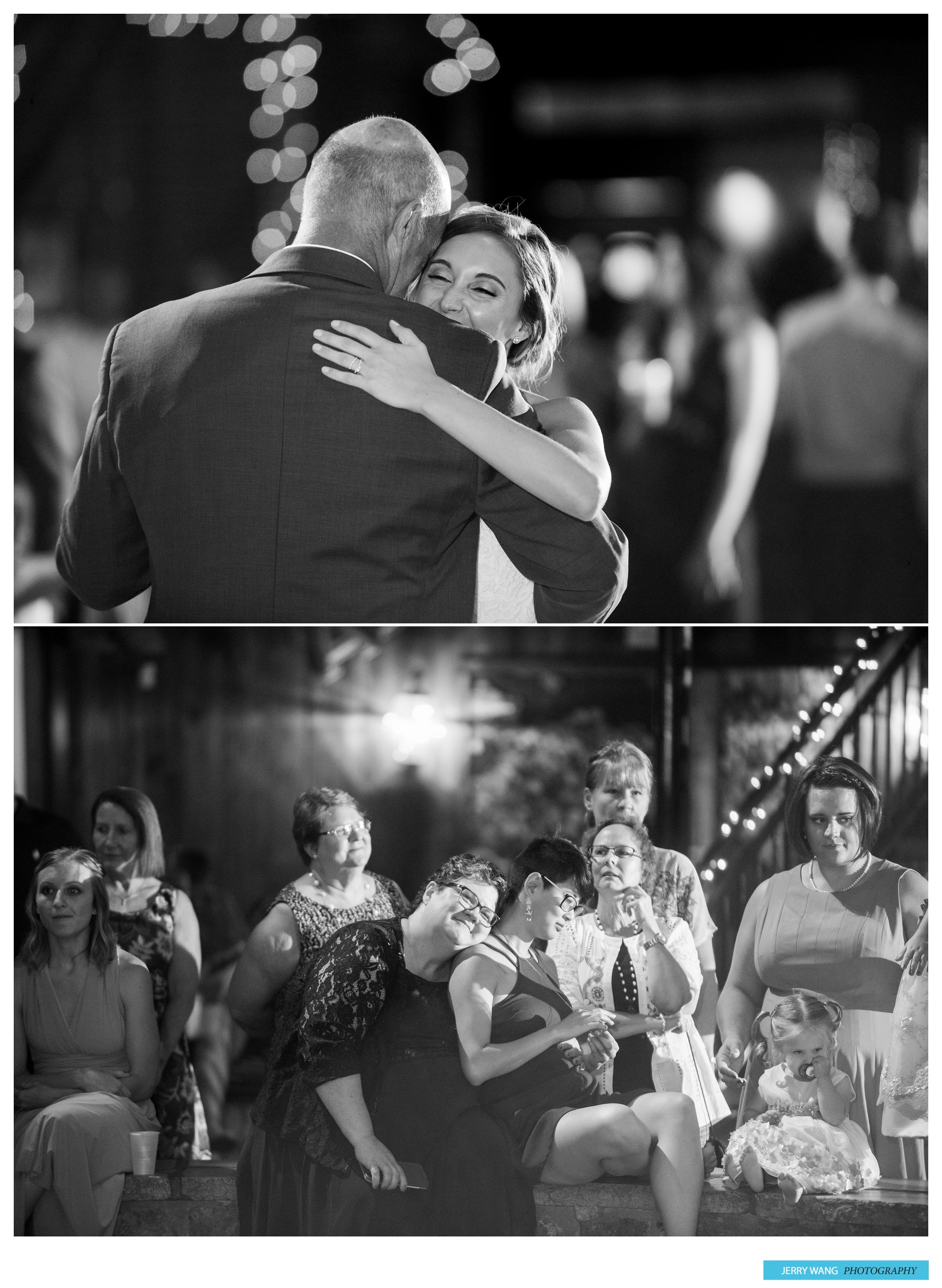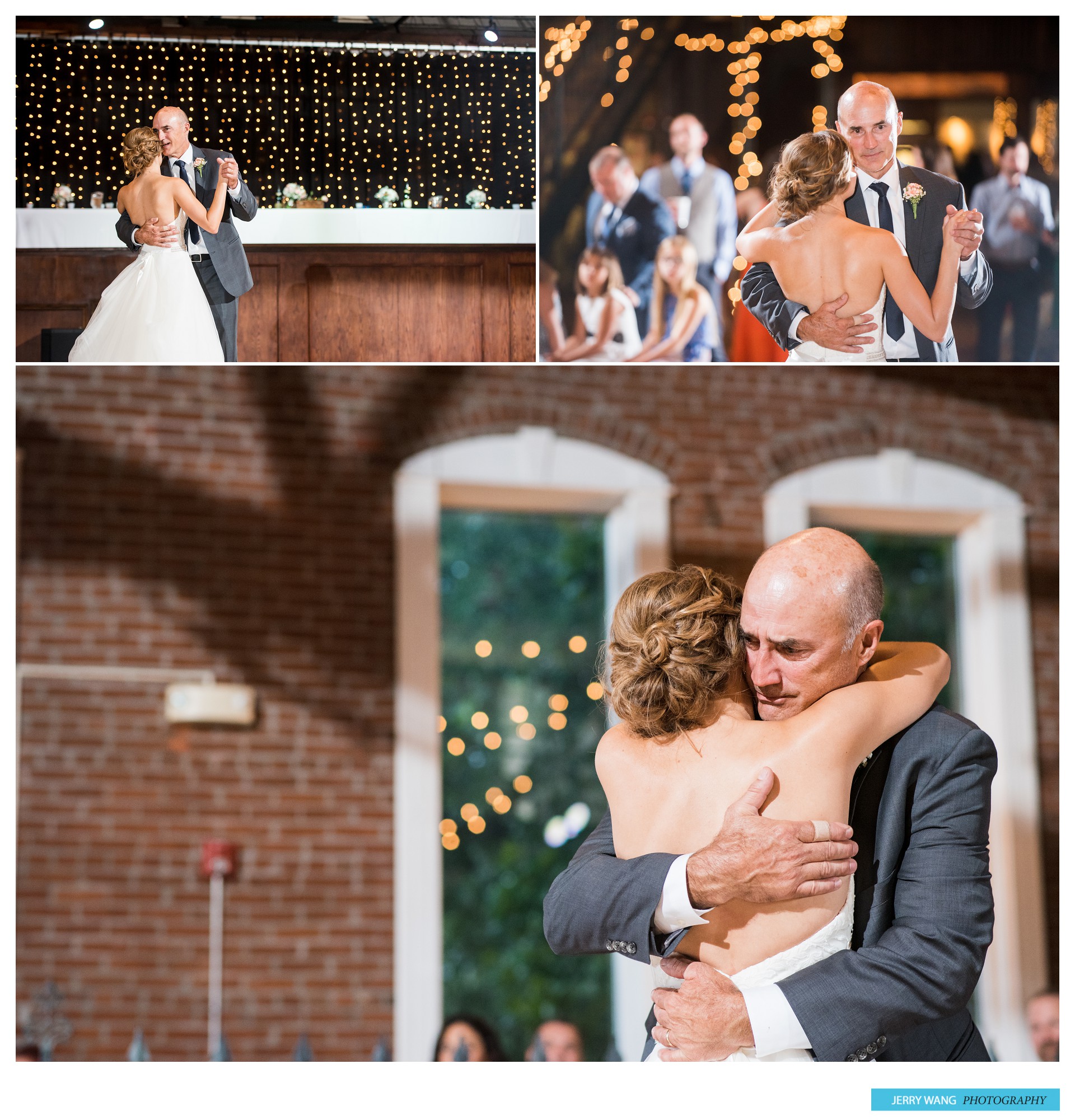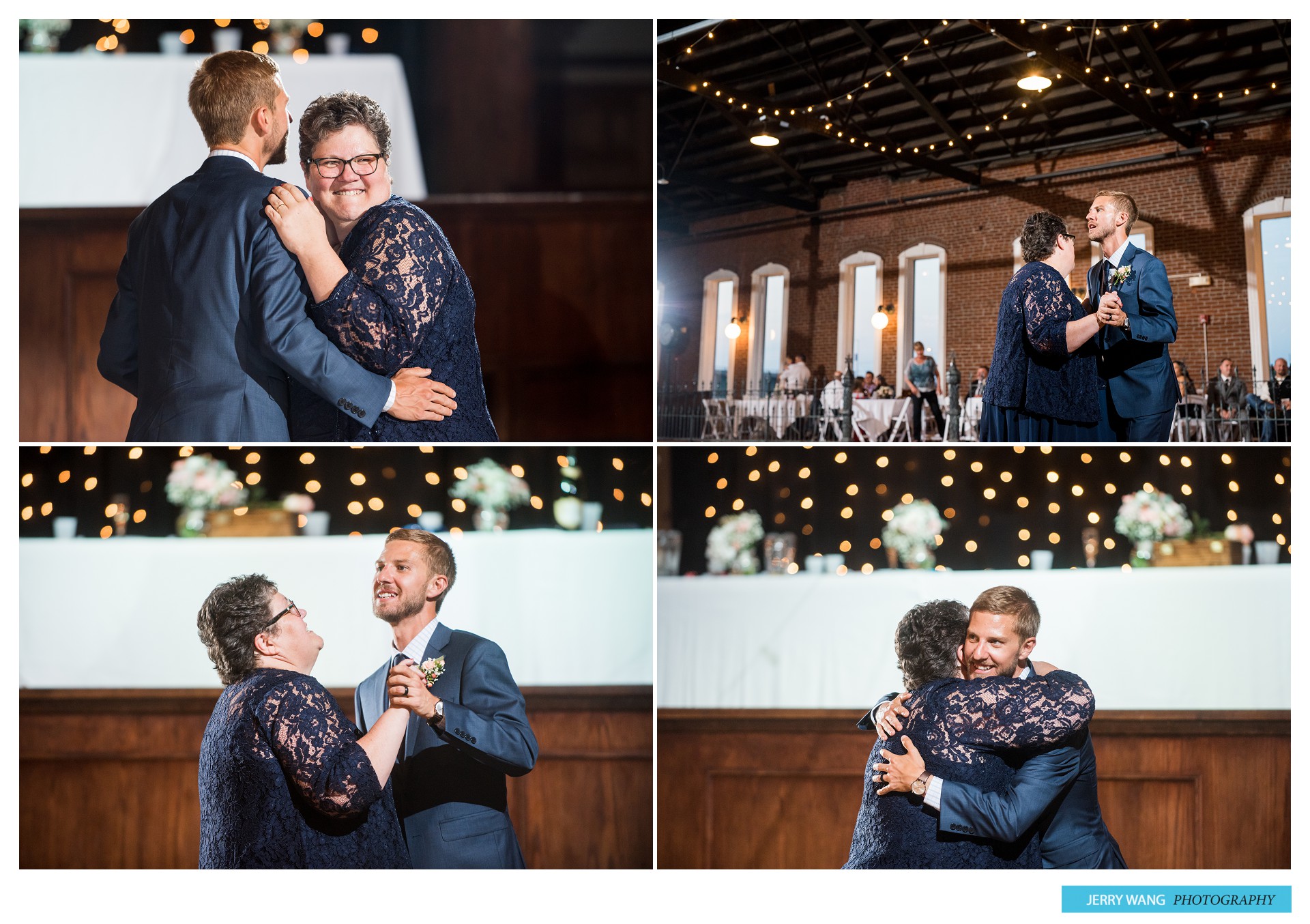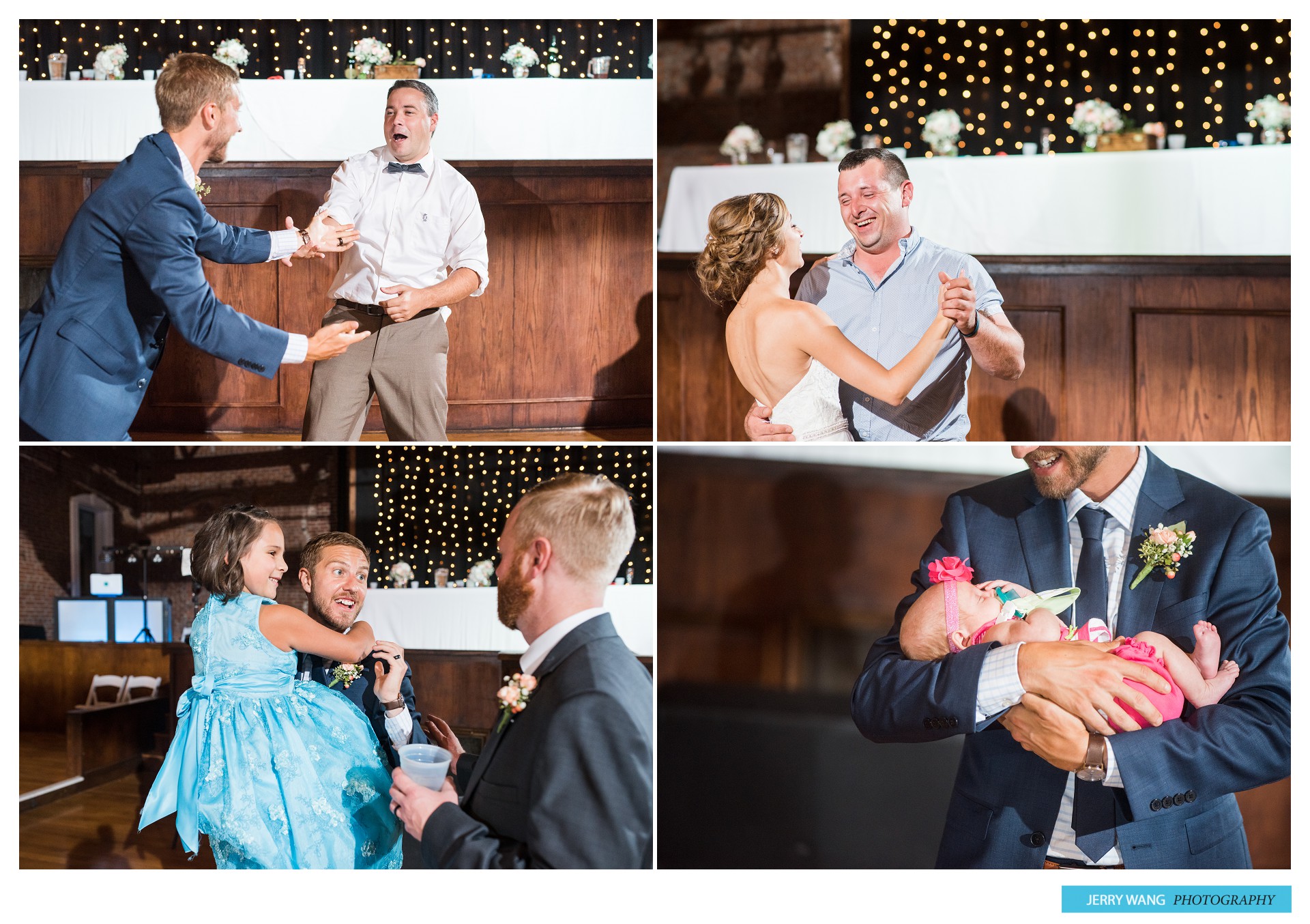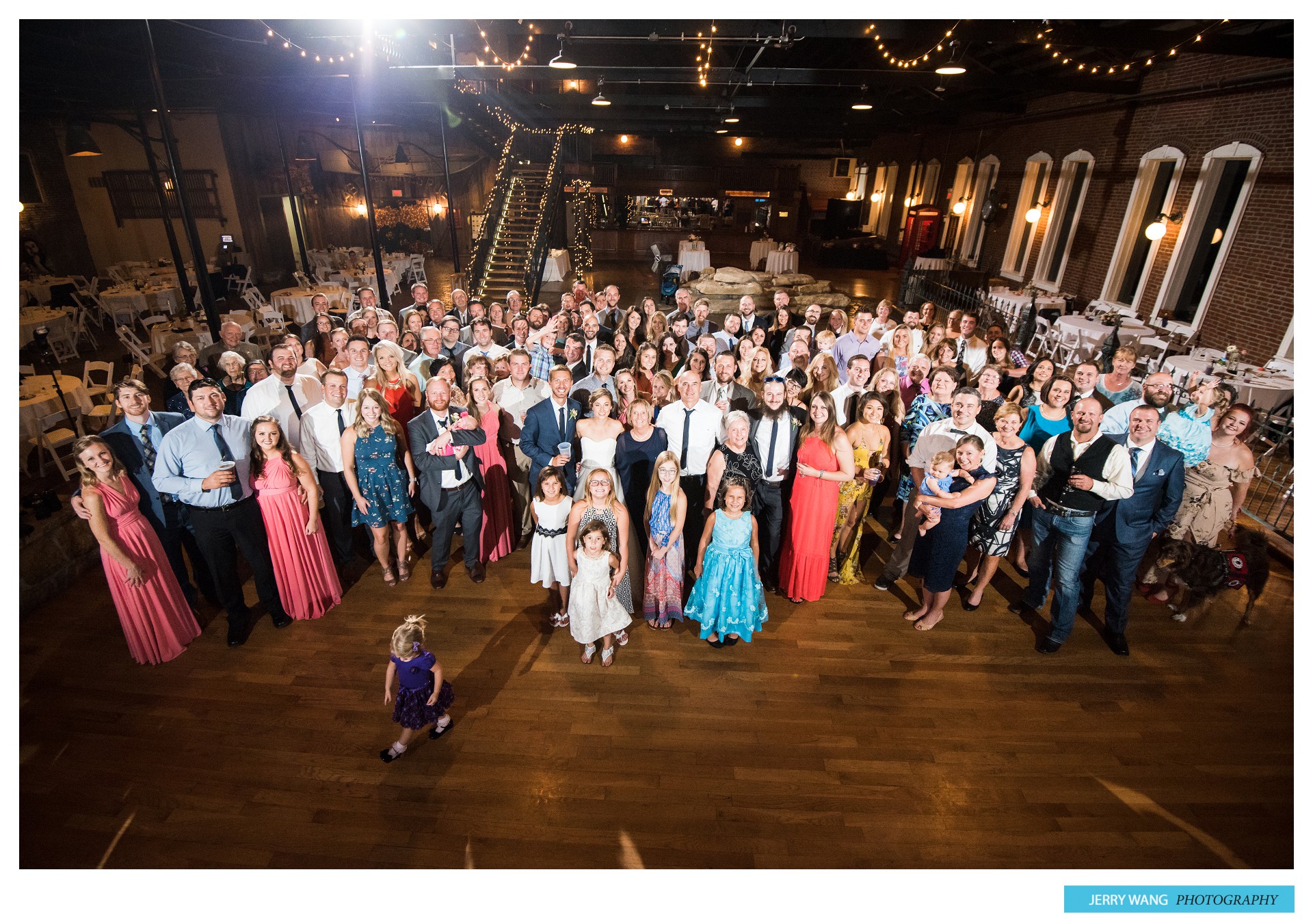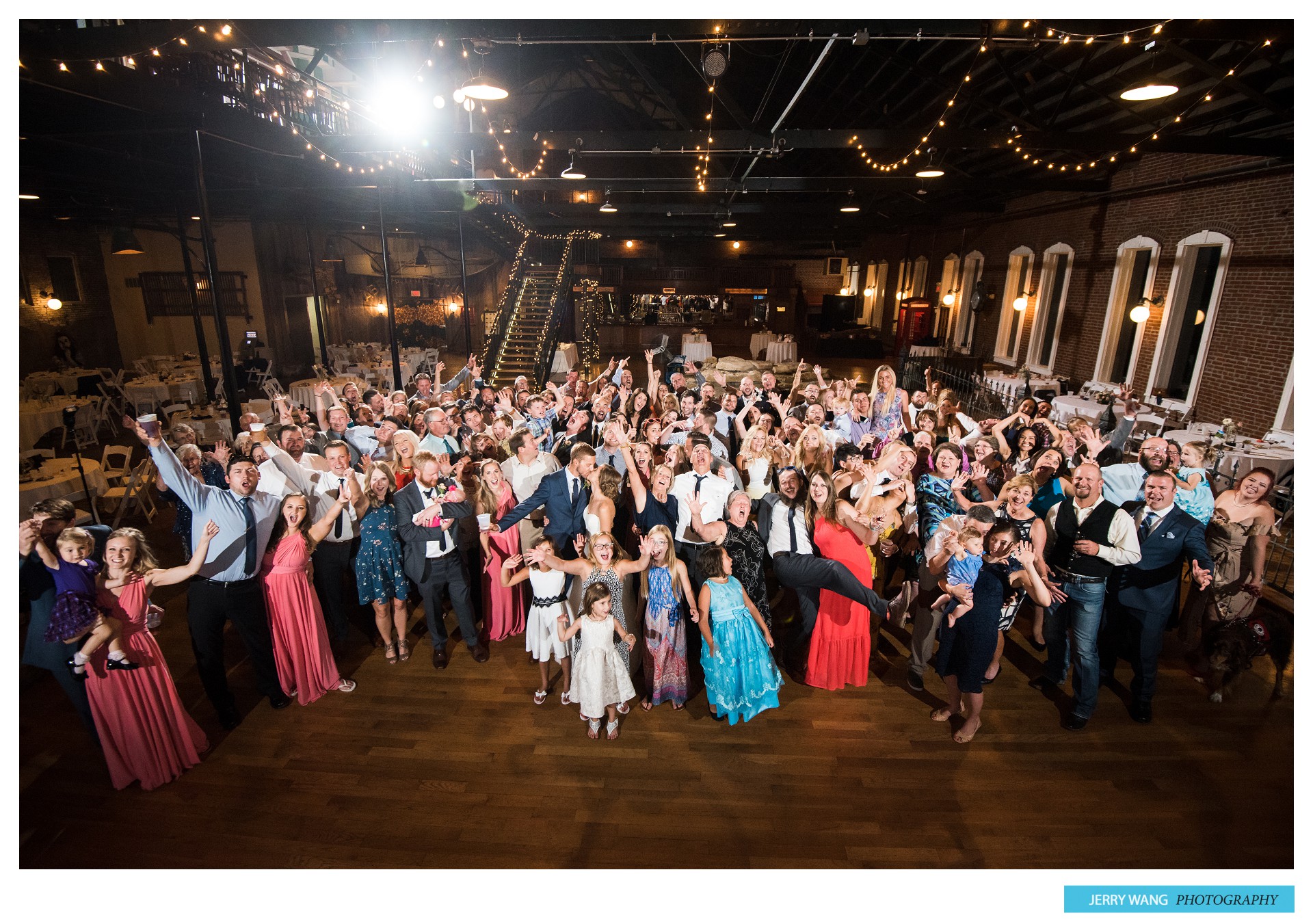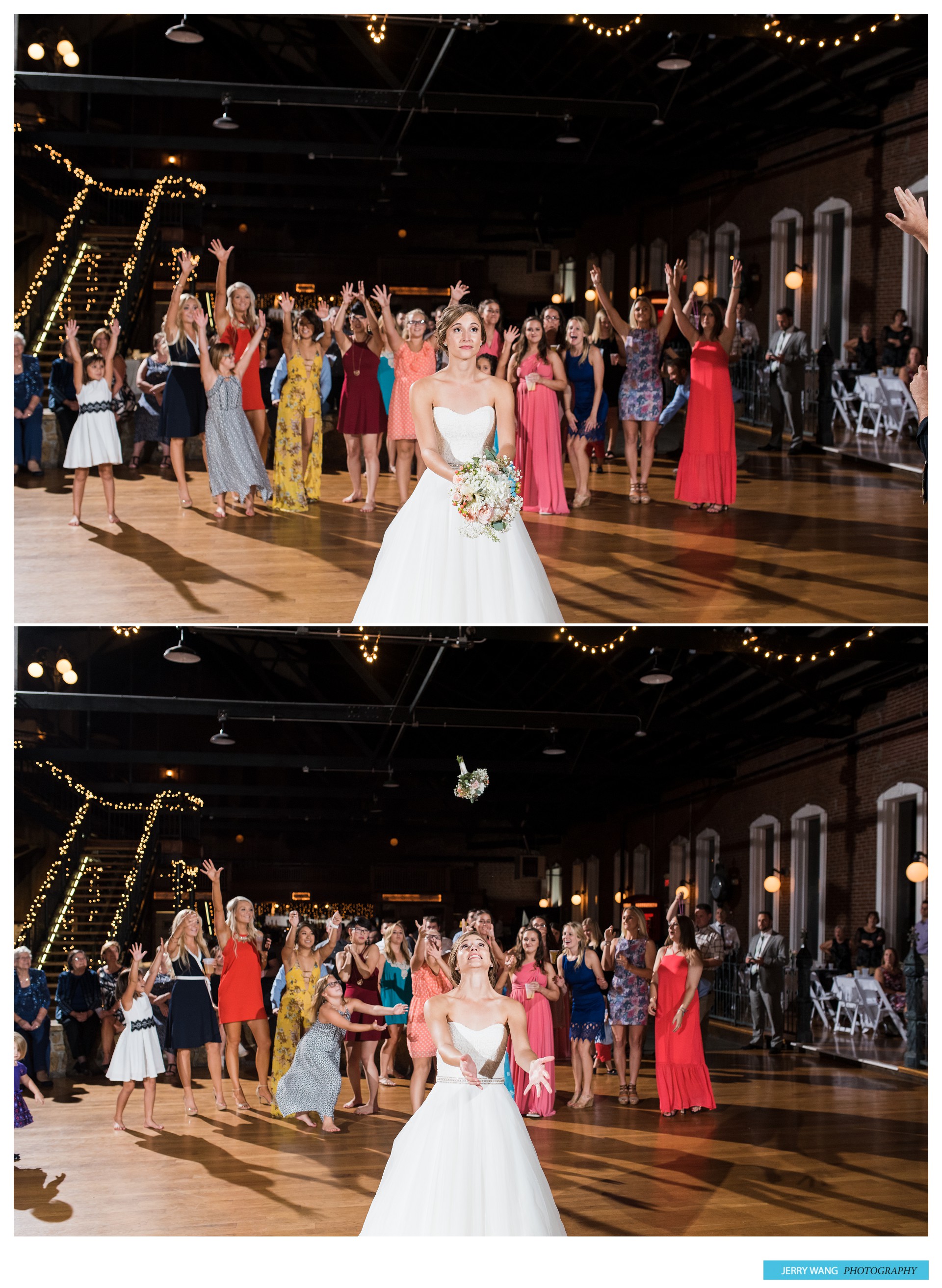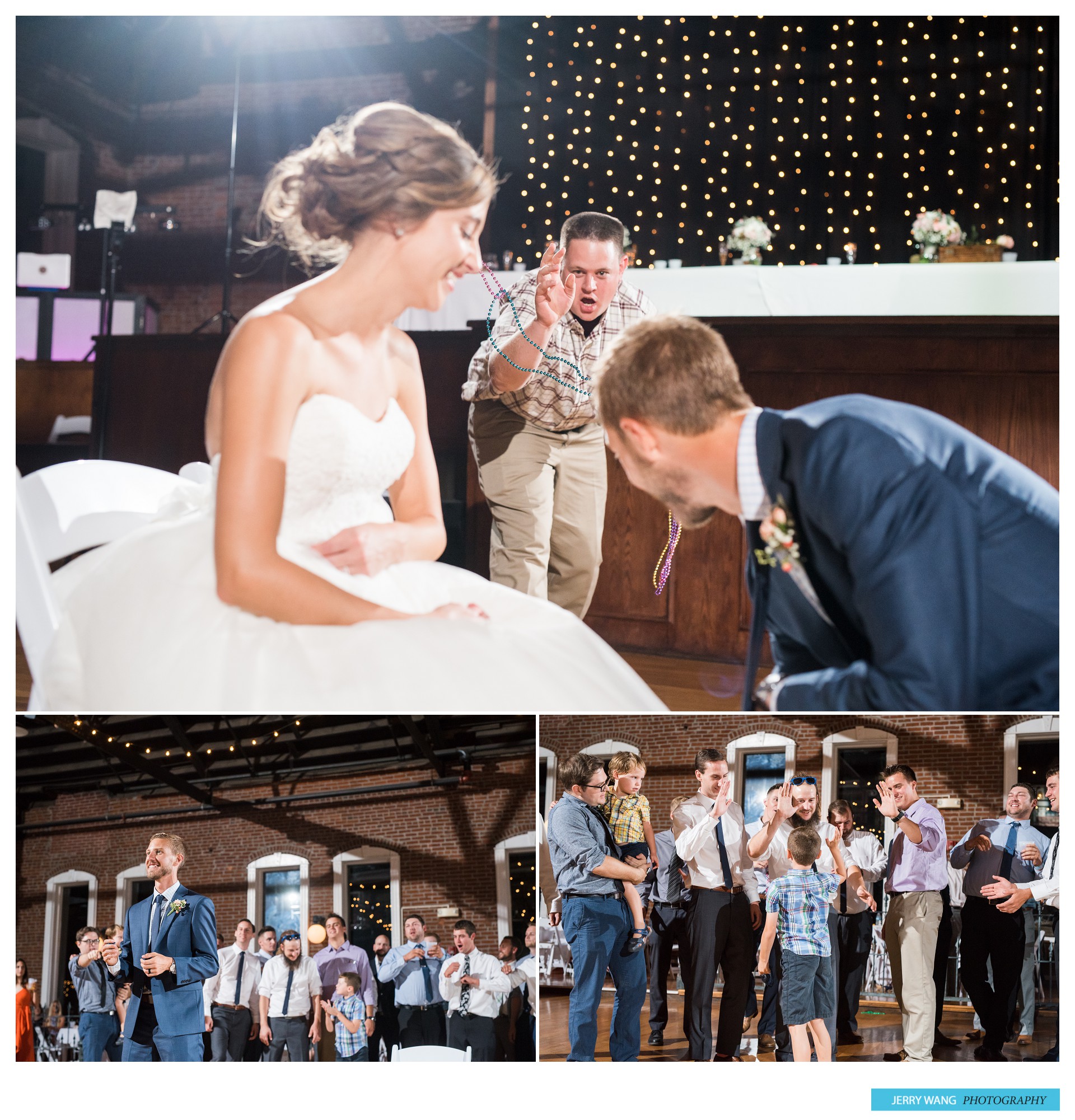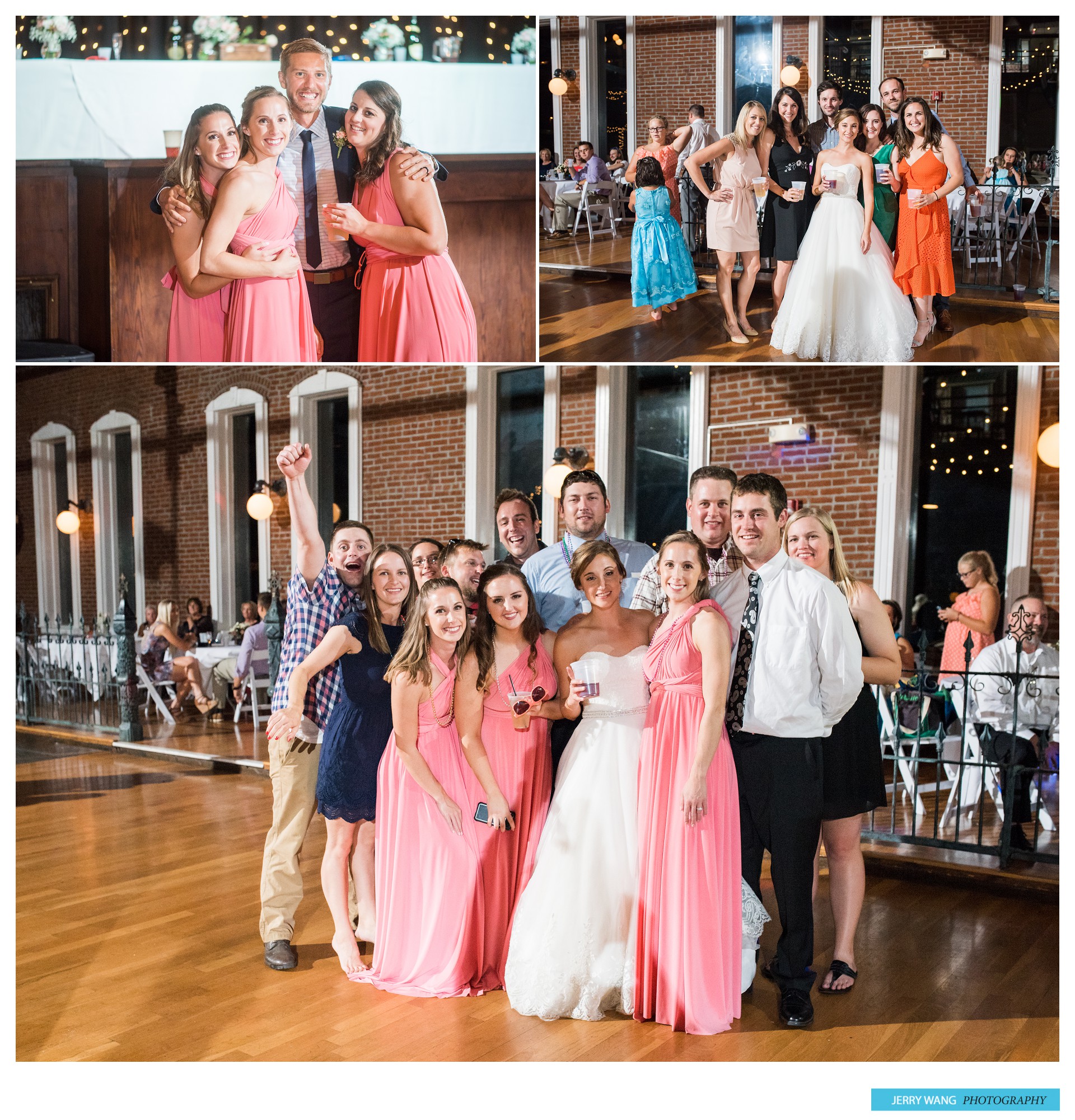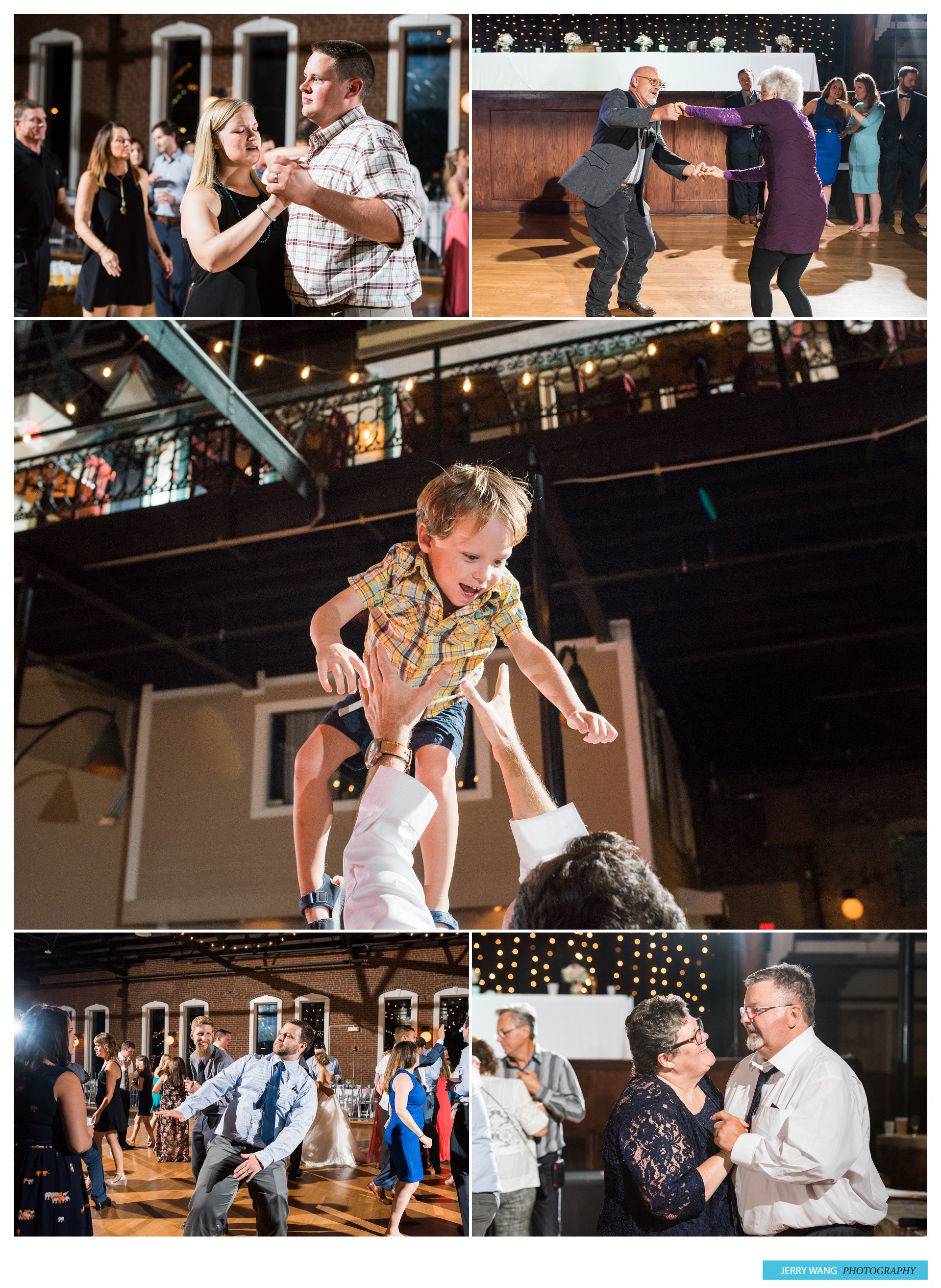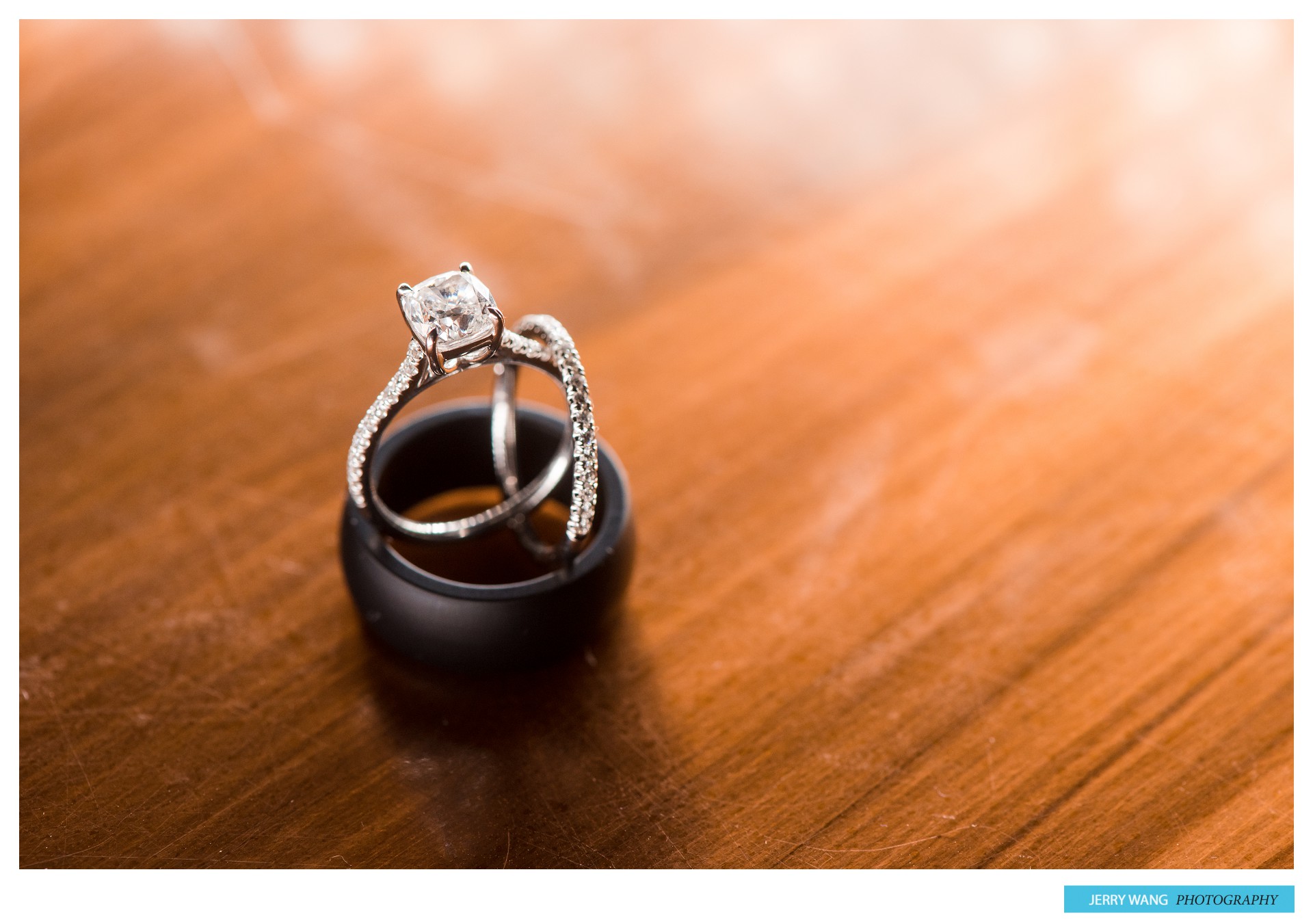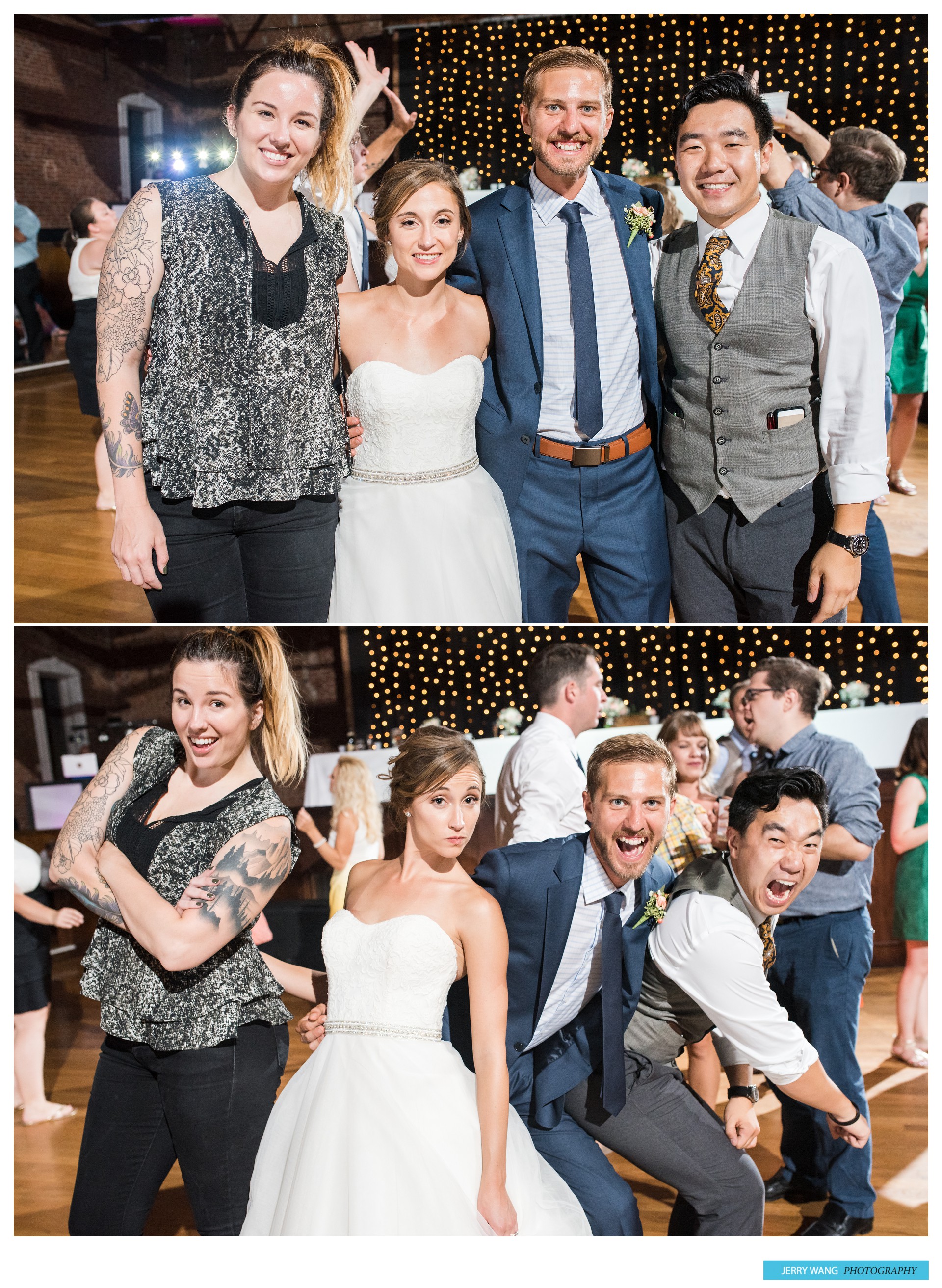 Comments
comments