Photos from Janelle and Fletcher's fall wedding at the Shadow Glen Golf Club in Olathe, Kansas from Kansas City wedding photographer Jerry Wang Photography.
Tell us how you first met? Who what when where why? Give us the dirty details.
 Janelle and Fletcher both moved to Nashville at the same time to start graduate school at Vanderbilt University.  The two met during the first week of graduate school in the fall of 2012. They quickly became friends and started dating.
When did you know he / she was the one? Was there something he / she did?
After only a few short months of dating, they learned that Fletcher was scheduled to return to active duty for a deployment to Afghanistan. His departure date seemed to arrive quickly, and soon enough Janelle was flying out to California to visit Fletcher while his battalion trained for deployment.  Fletcher departed for Afghanistan, but he and Janelle continued their relationship through a few Skype phone calls and care packages. Six months later the couple was reunited in Norfolk, VA.  Despite the difficulties of a long distance relationship, poor communication quality, busy schedules, and a 11 ½ hour time difference, they knew that they cared for each other very deeply and could make it through the ups and downs of life with the support of each other.
What is the most memorable date you've ever had?
Before Fletcher deployed, his navy battalion had a formal dinner and dance in Shreveport, Louisiana. This is a tradition in the part of the navy that Fletcher was with, and it was a very touching and symbolic event. Janelle was able to meet the navy Seabees and officers that Fletcher would be serving with on deployment. They had a wonderful time and Fletcher's battalion celebrated one last time before leaving for Afghanistan.
Tell us about the proposal (did you see it coming, how long was it in the planning? How did you feel? Nervous, excited, freaking out?)
In September of 2014, Fletcher planned a somewhat surprise trip to Bar Harbor, Maine, a place that Janelle had always said she wanted to go. On their first evening there, Fletcher was insistent on hiking to the top of Cadillac Mountain, a very scenic location, to see the sunset. Fletcher found a nice, secluded spot, and recommended they set up their camera to try to snap a photo. Fletcher set the timer on the camera and as he walked into the frame, he dropped to his knee and proposed.  She said yes! Fletcher was so excited he closed the ring box and stood to kiss Janelle without putting the ring on her finger. Since Janelle had helped pick out the ring, she was very anxious to see how it came out and after the kiss Janelle exclaimed, "Well, give it to me!"  With the ring finally on her finger, they celebrated the rest of the weekend exploring Bar Harbor and Acadia National Park.
Tell us the one thing you love most about each other.
Janelle: Sometimes I wonder how I got so lucky to have Fletcher in my life.  I love his independence and intelligence, but also how is always looking out for my well-being.
Fletcher: I love and admire Janelle's intelligence and incredible drive. If everyone in the world worked half as hard as Janelle then the world would be a much better place.
If you feel comfortable, share with us something silly or quirky the other person does
Janelle has a tendency to mix adjectives together to make an almost correct word, but not quite.
Fletcher owns almost a double digit number of back-up chargers that he keeps stashed in every conceivable place he goes.
Describe the theme or décor for your wedding.
Classic with a personal touch.  We also incorporated the many different places we have traveled as a couple into the decorations.
Vendor List:
Photography | Jerry Wang Photography
Video | Sorenson Videography
Florist | Hy-Vee Olathe
Ceremony Venue | Shadow Glen Golf Club
Reception Venue | Shadow Glen Golf Club
DJ / Entertainment | Diamond Empire Band
Catering | Shadow Glen Golf Club
Cake | Hy-Vee Olathe
Dress Designer | Allure Bridals
Dress Salon | Glitz Bridal, Nashville, TN
Bridesmaid Dresses | David's Bridal
Groom and Groomsmen Attire | JoS. A. Bank
Wedding Planner / Coordinator | Nellie Sparkman (Events by Nellie)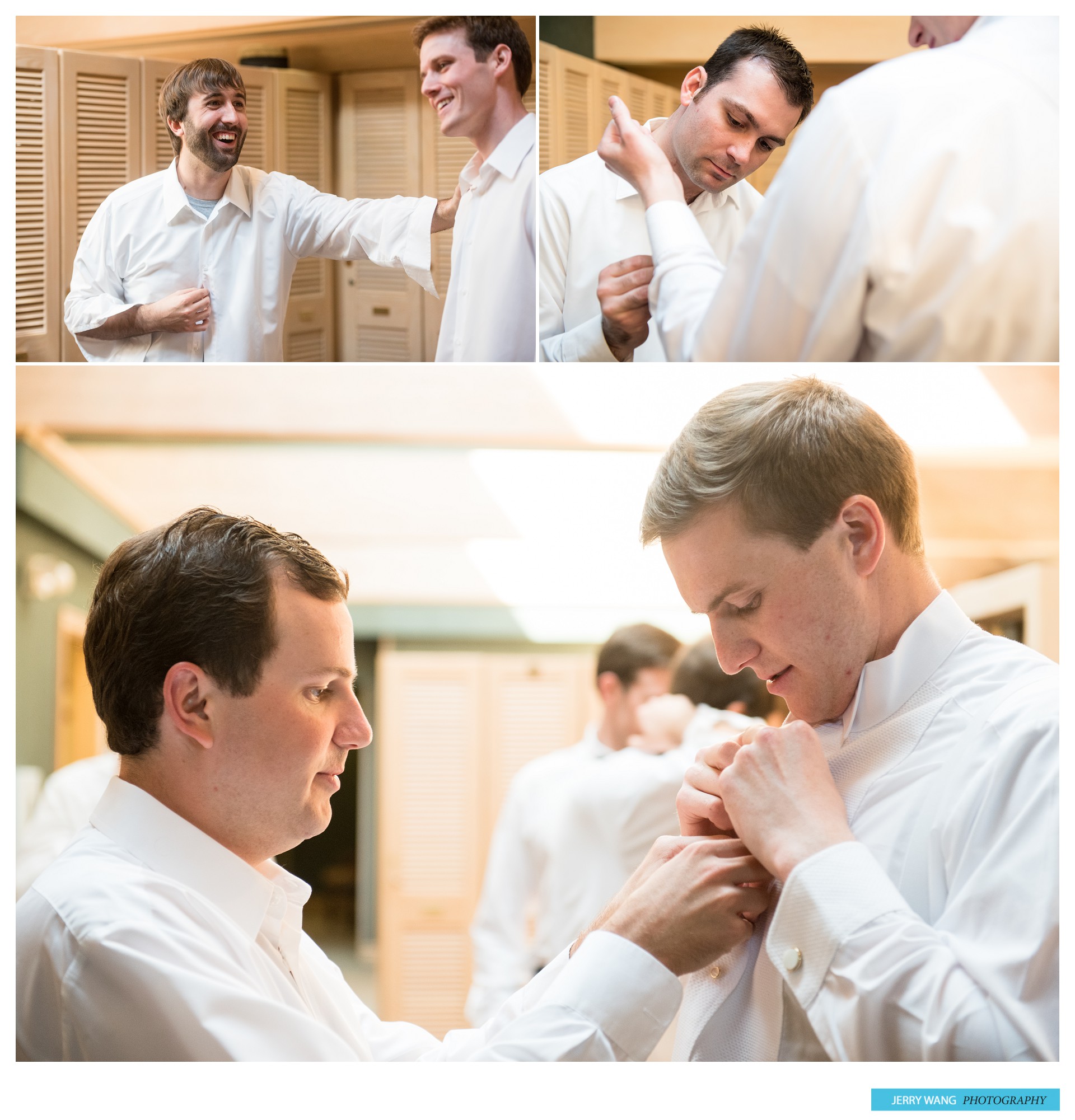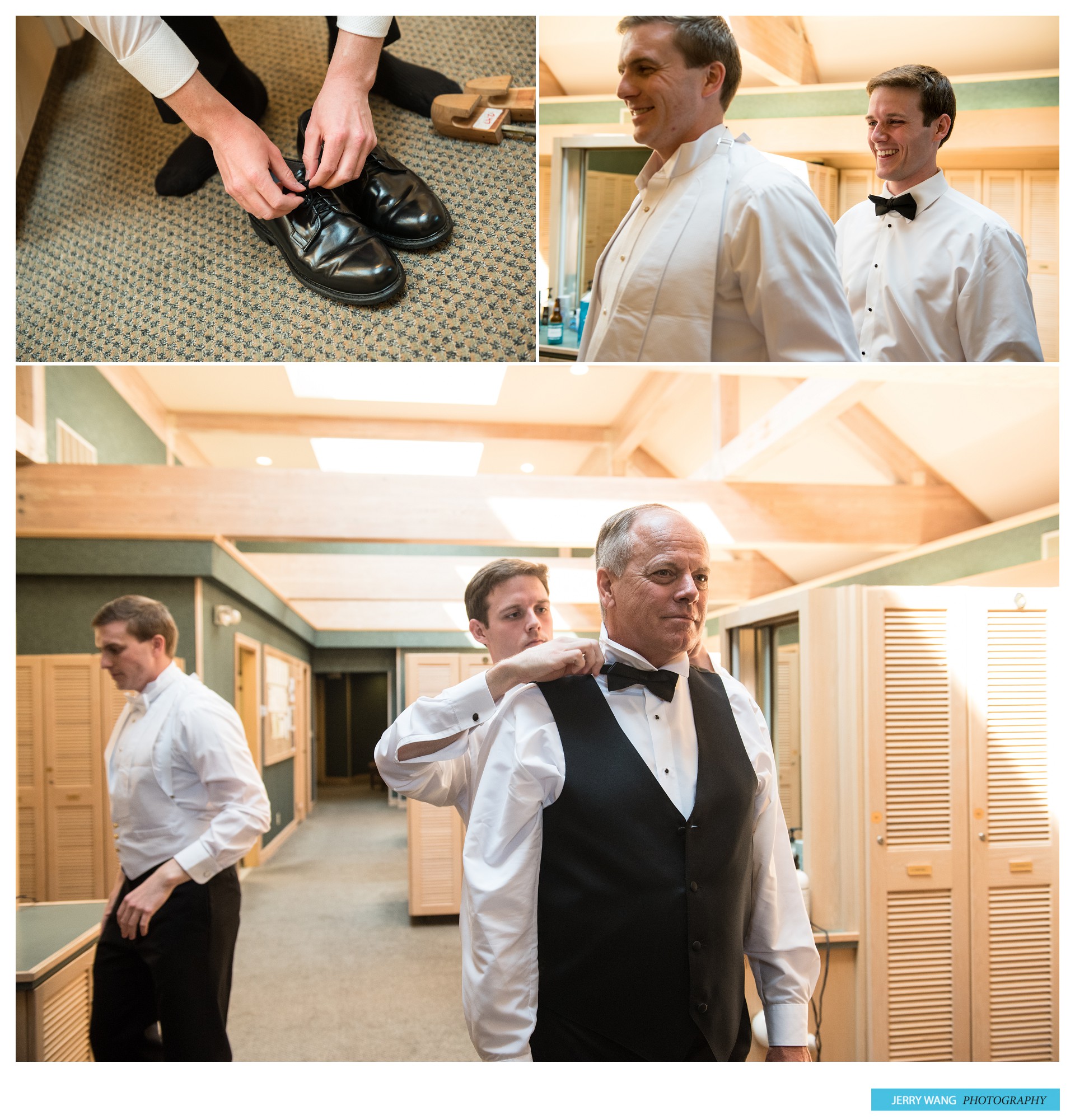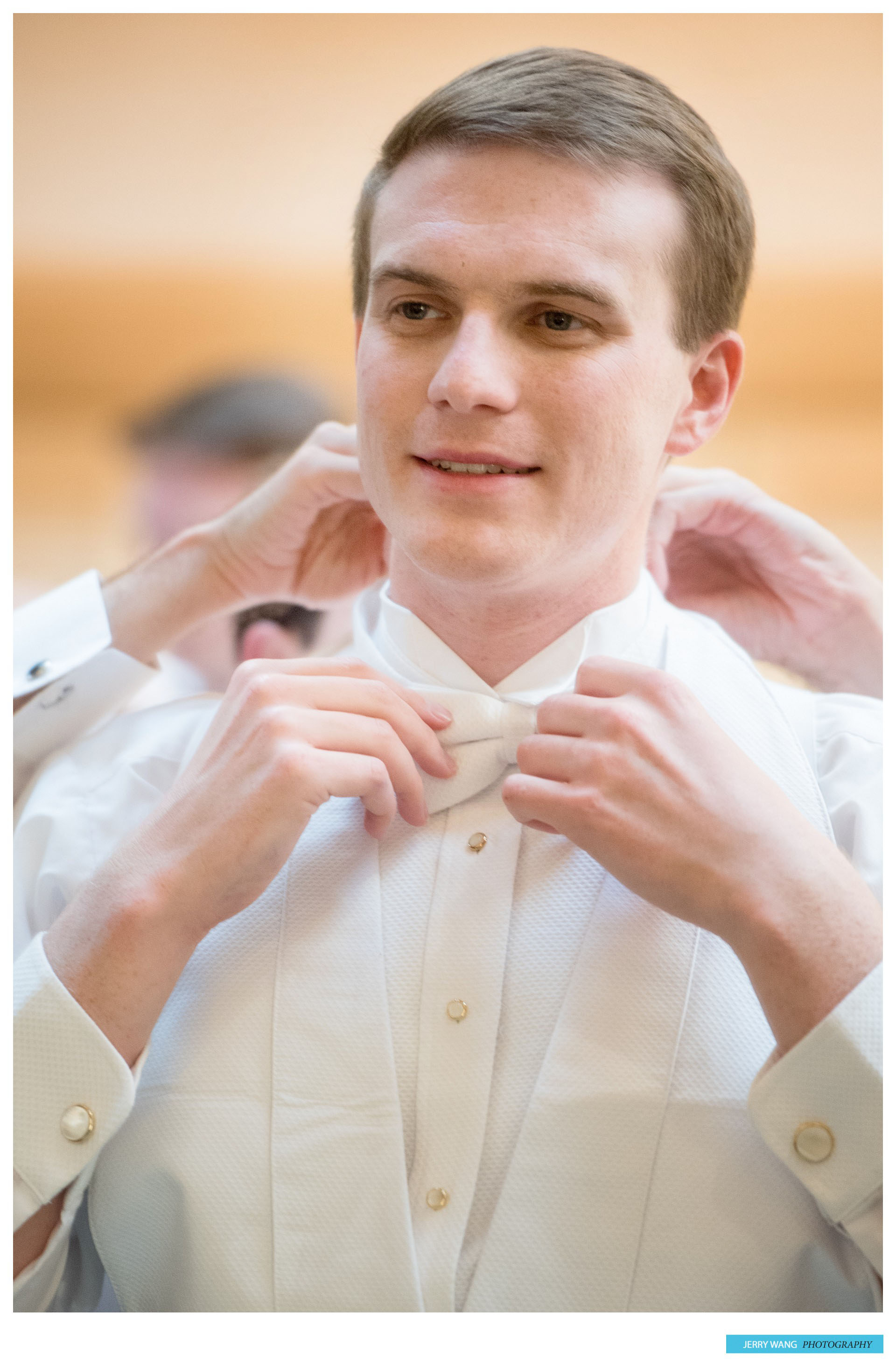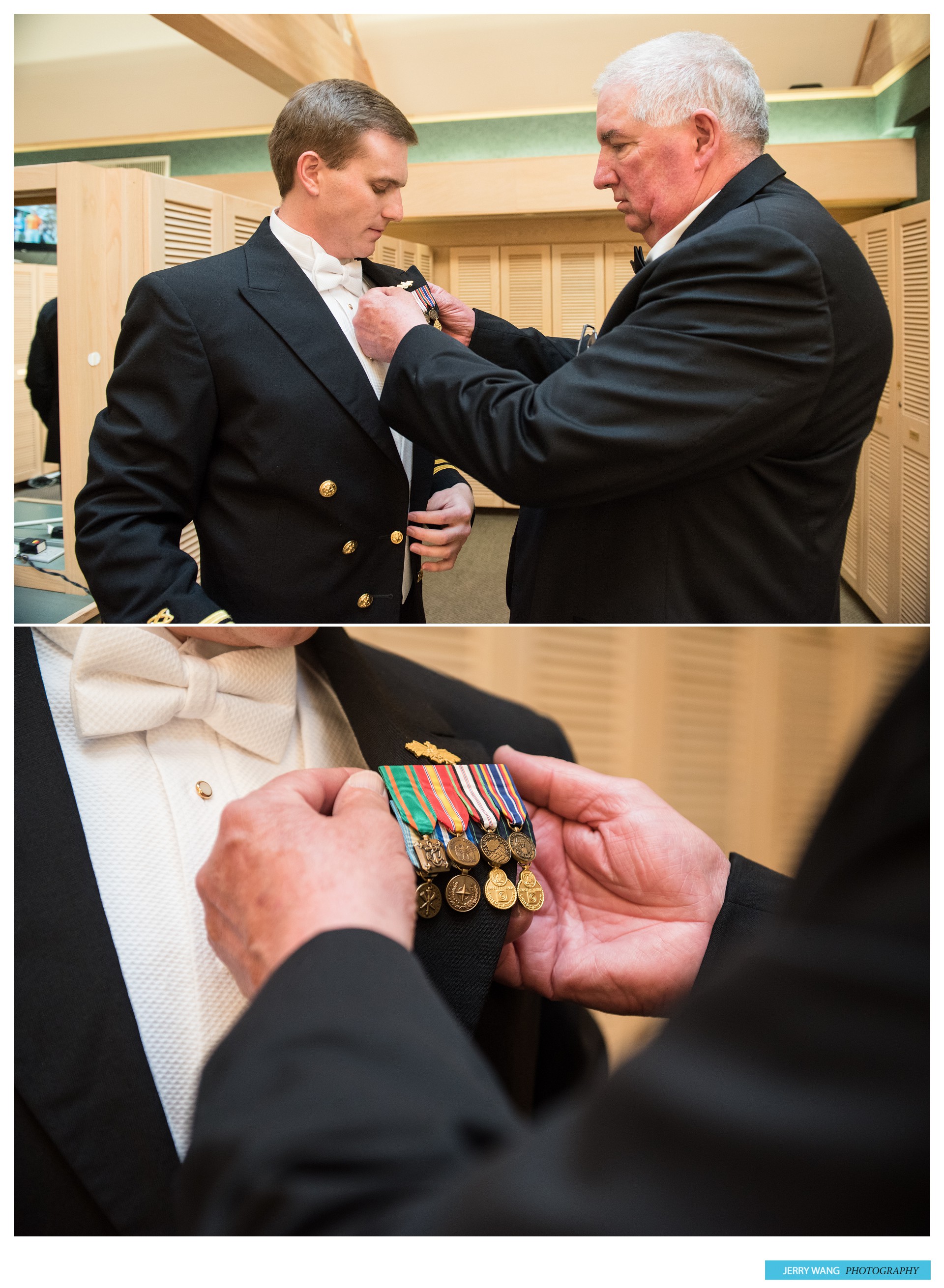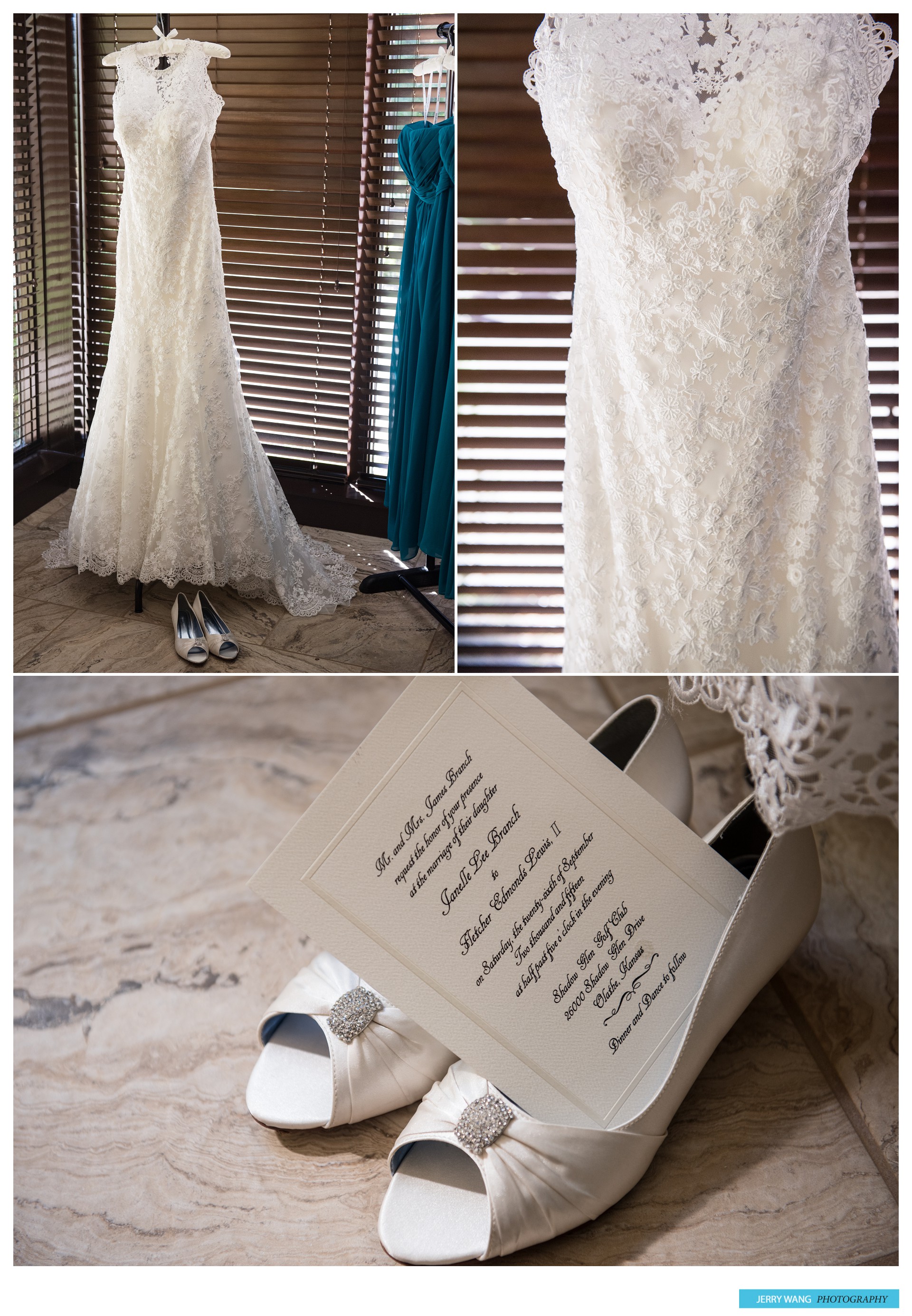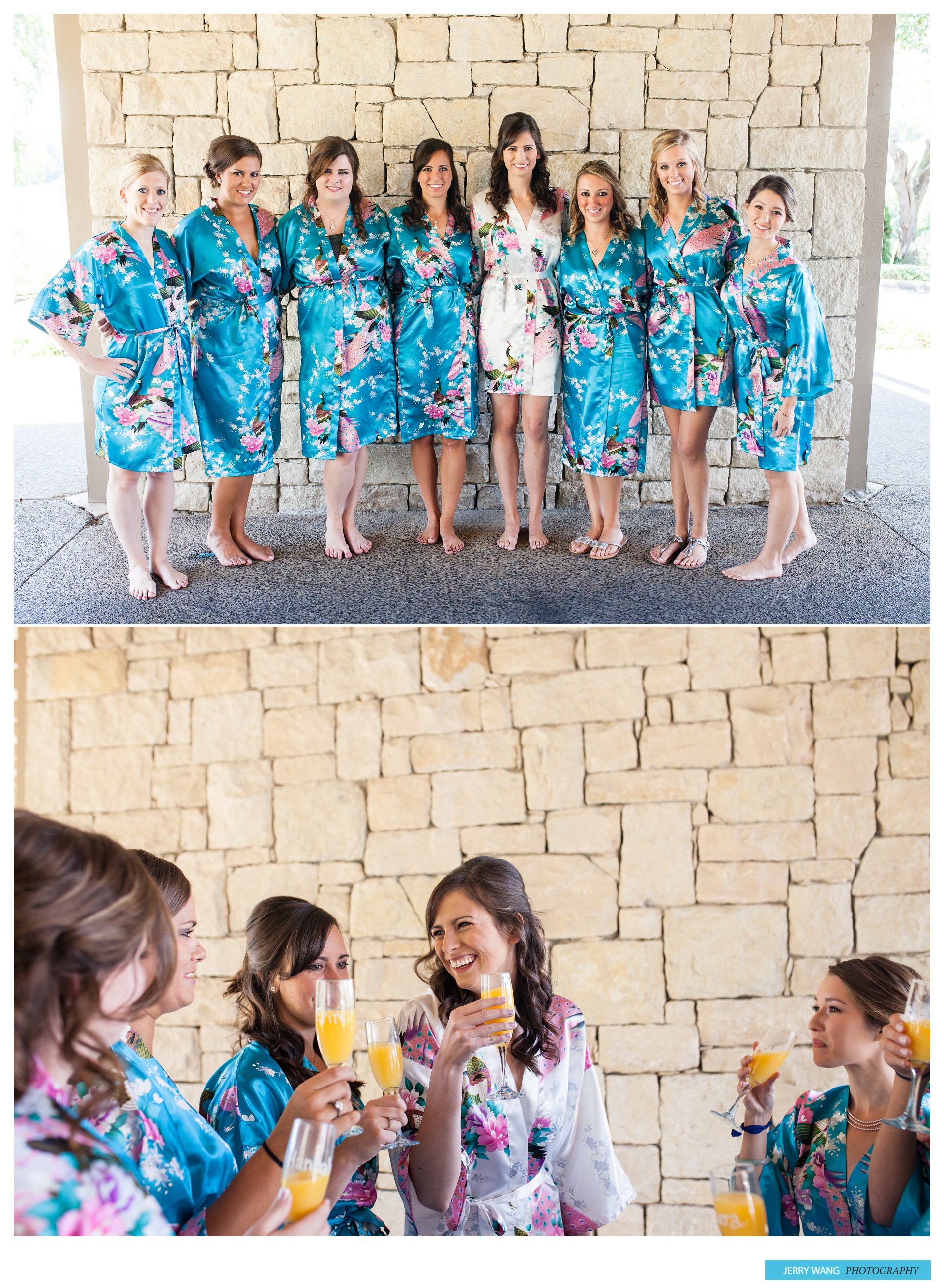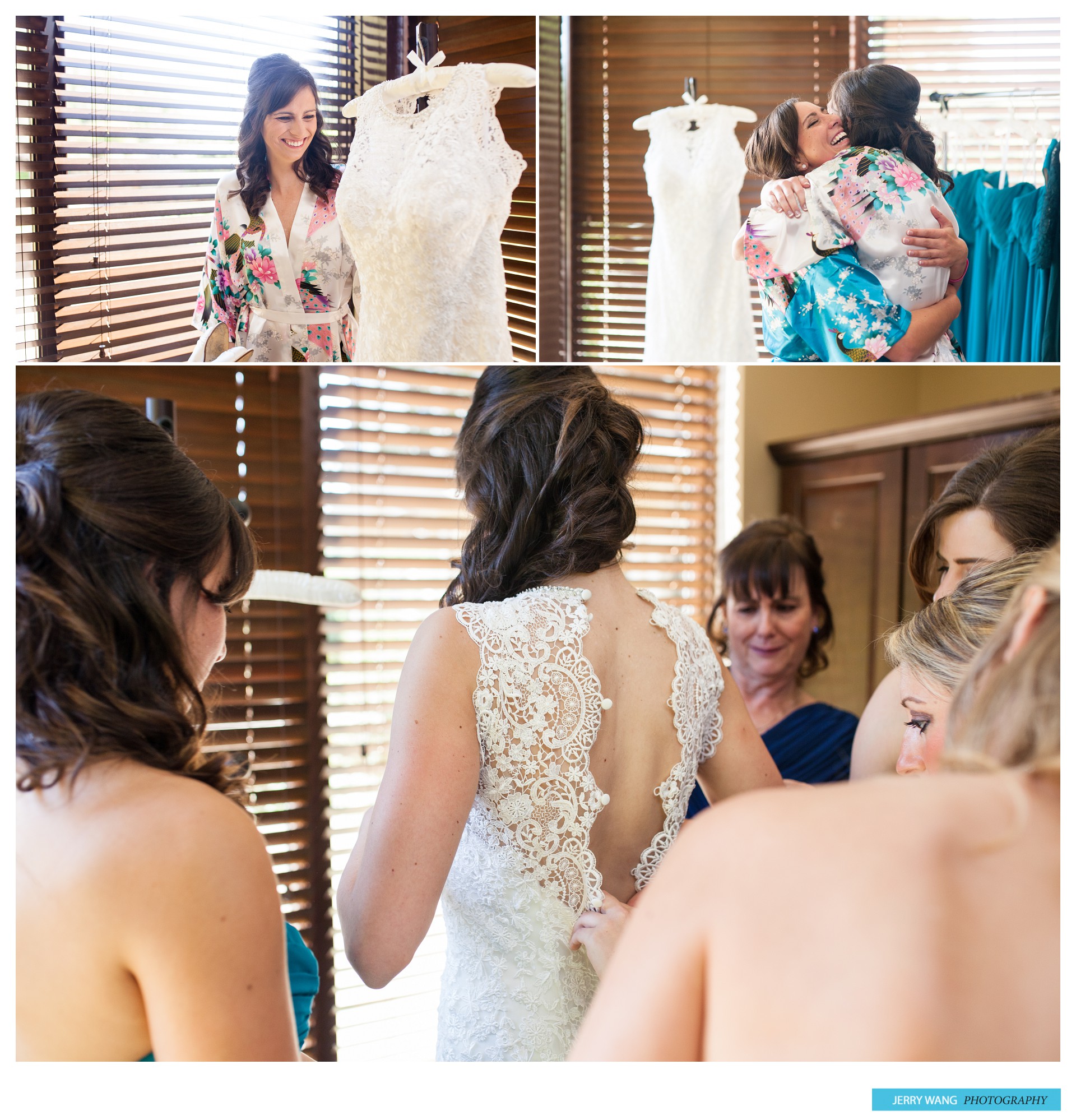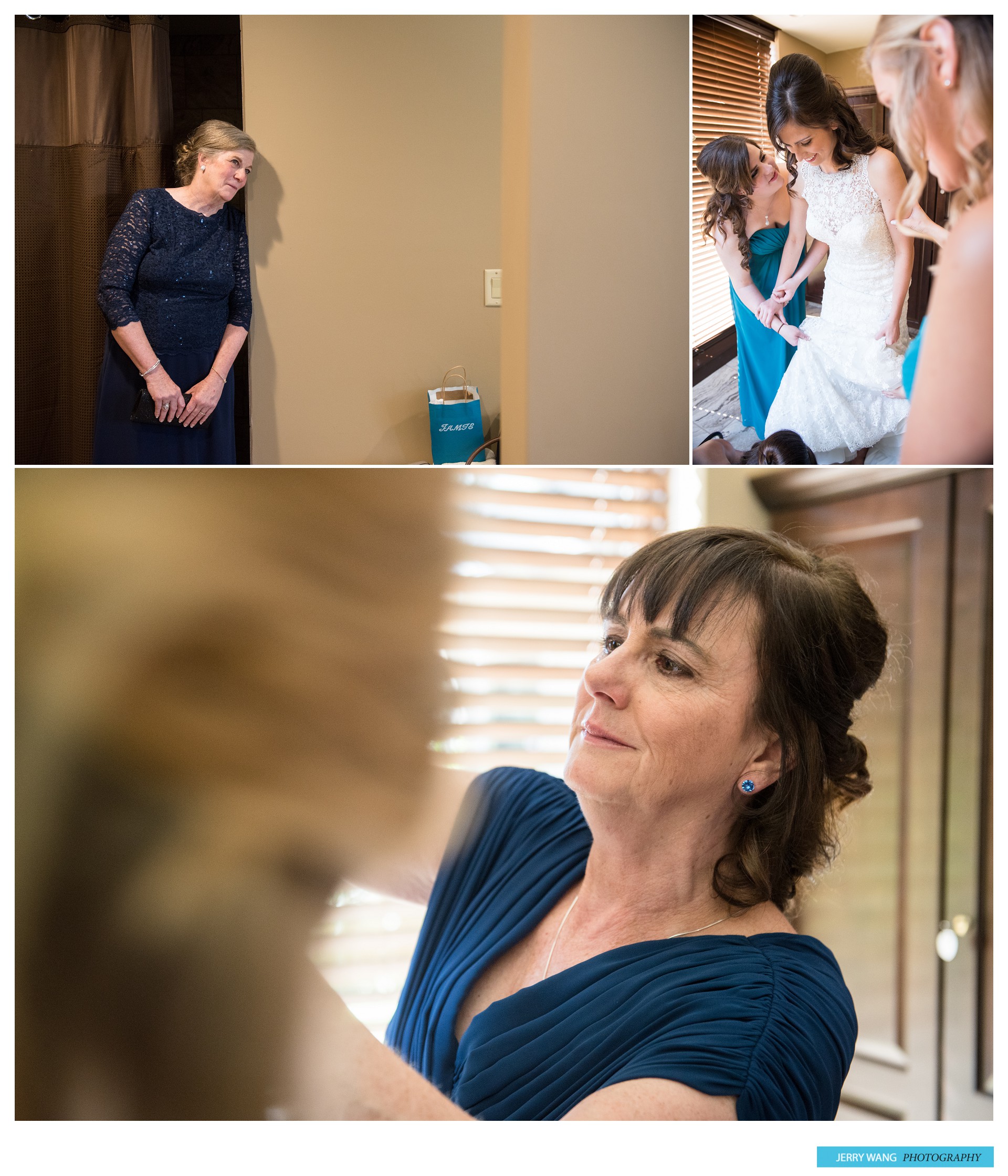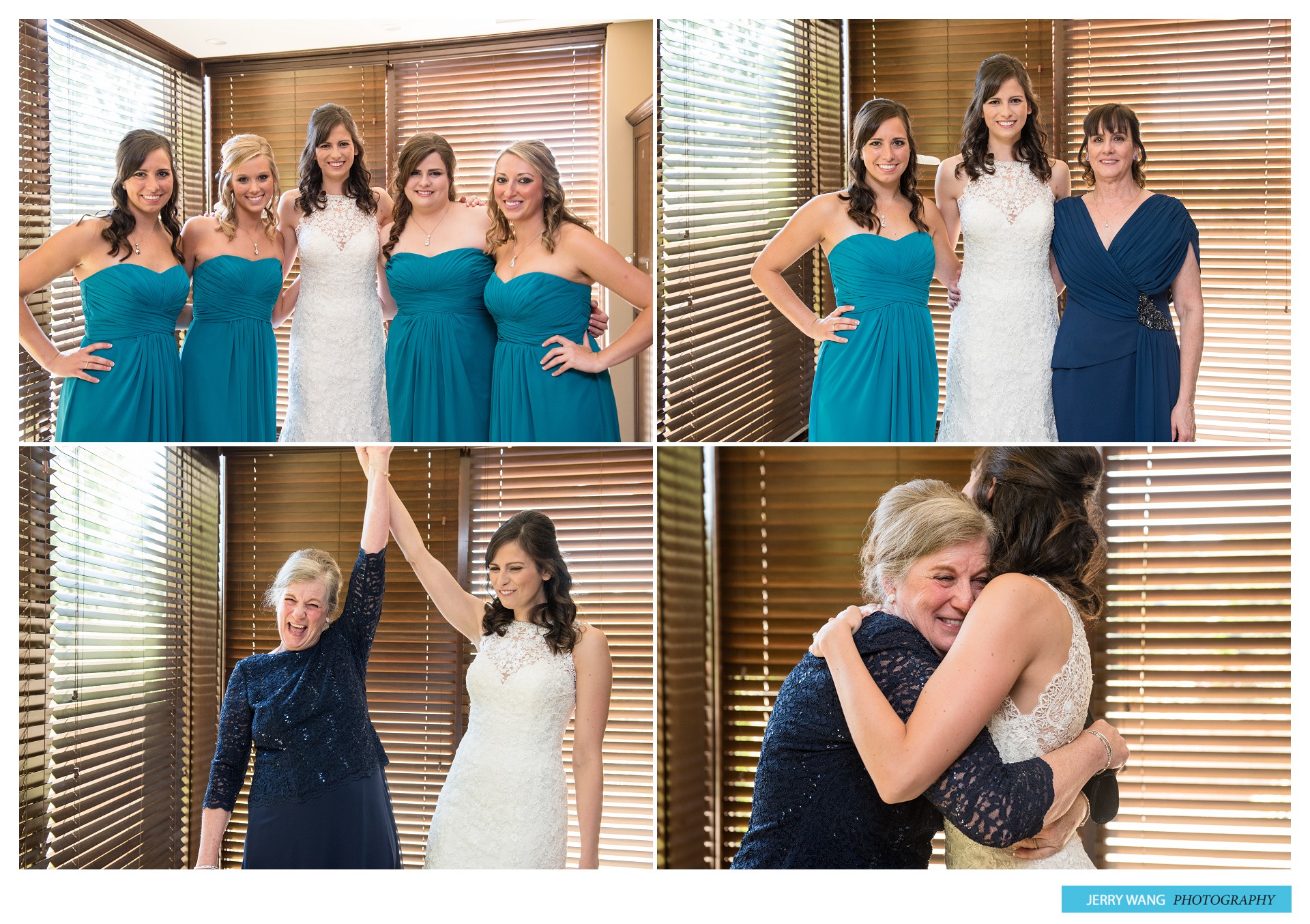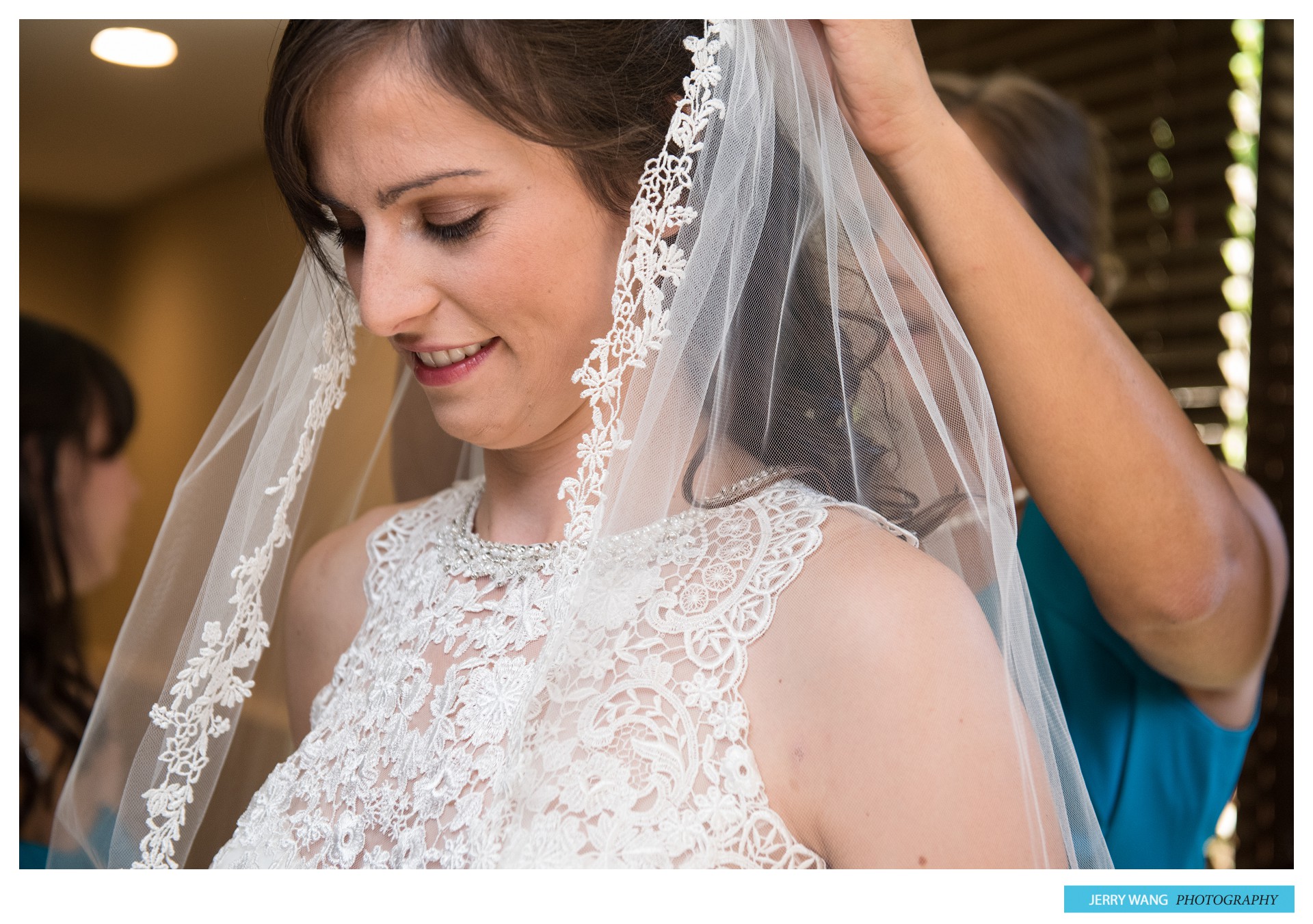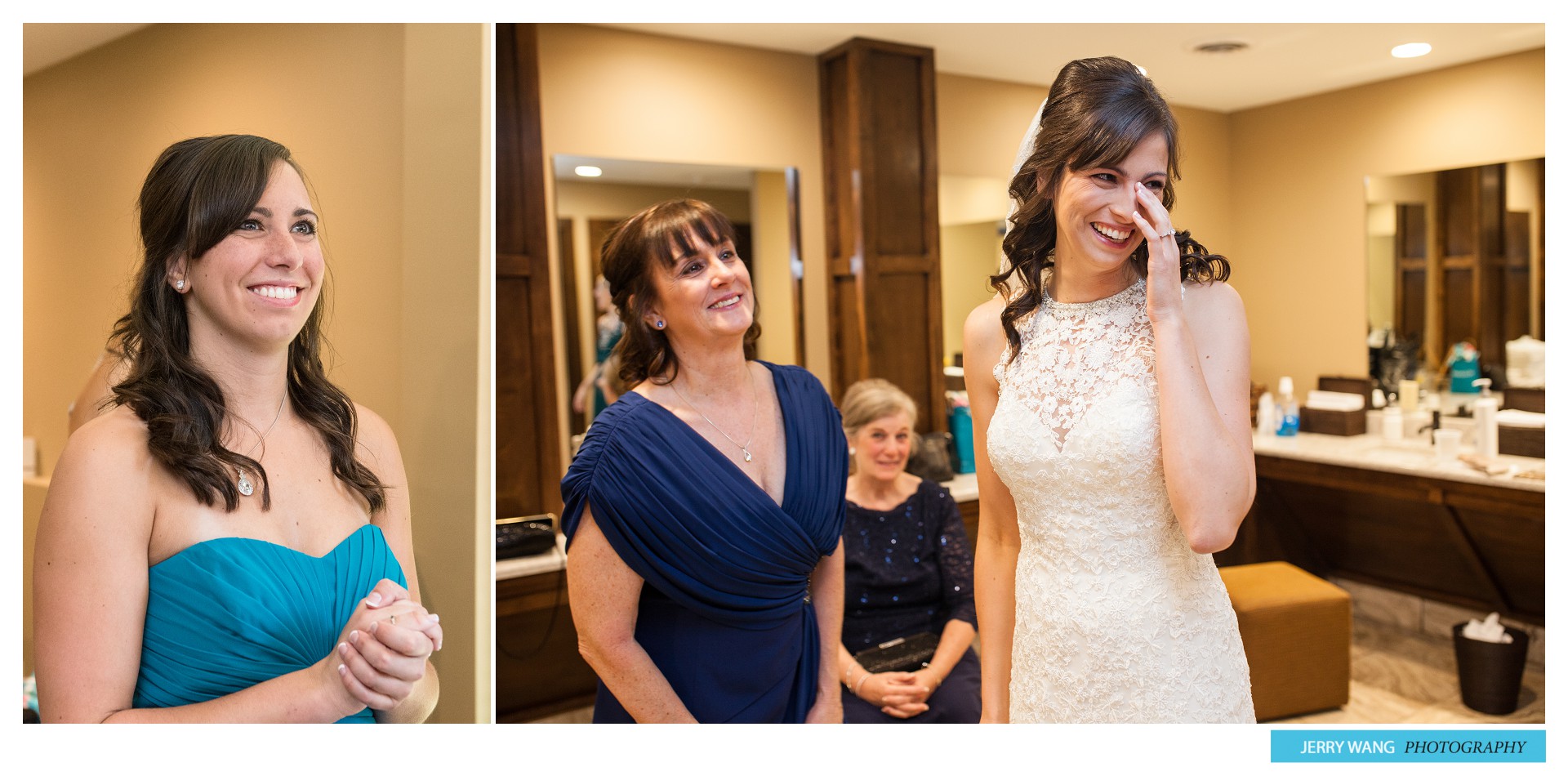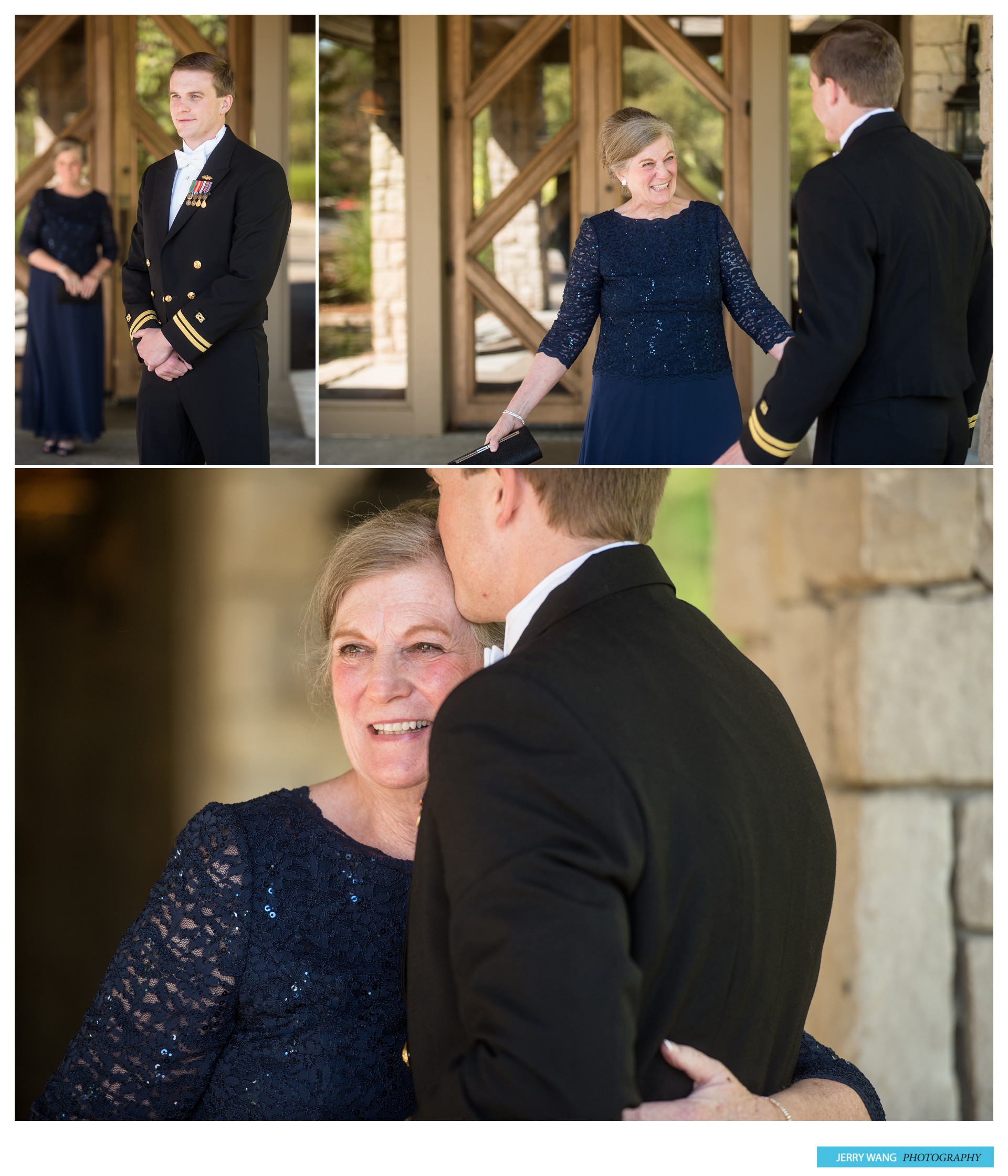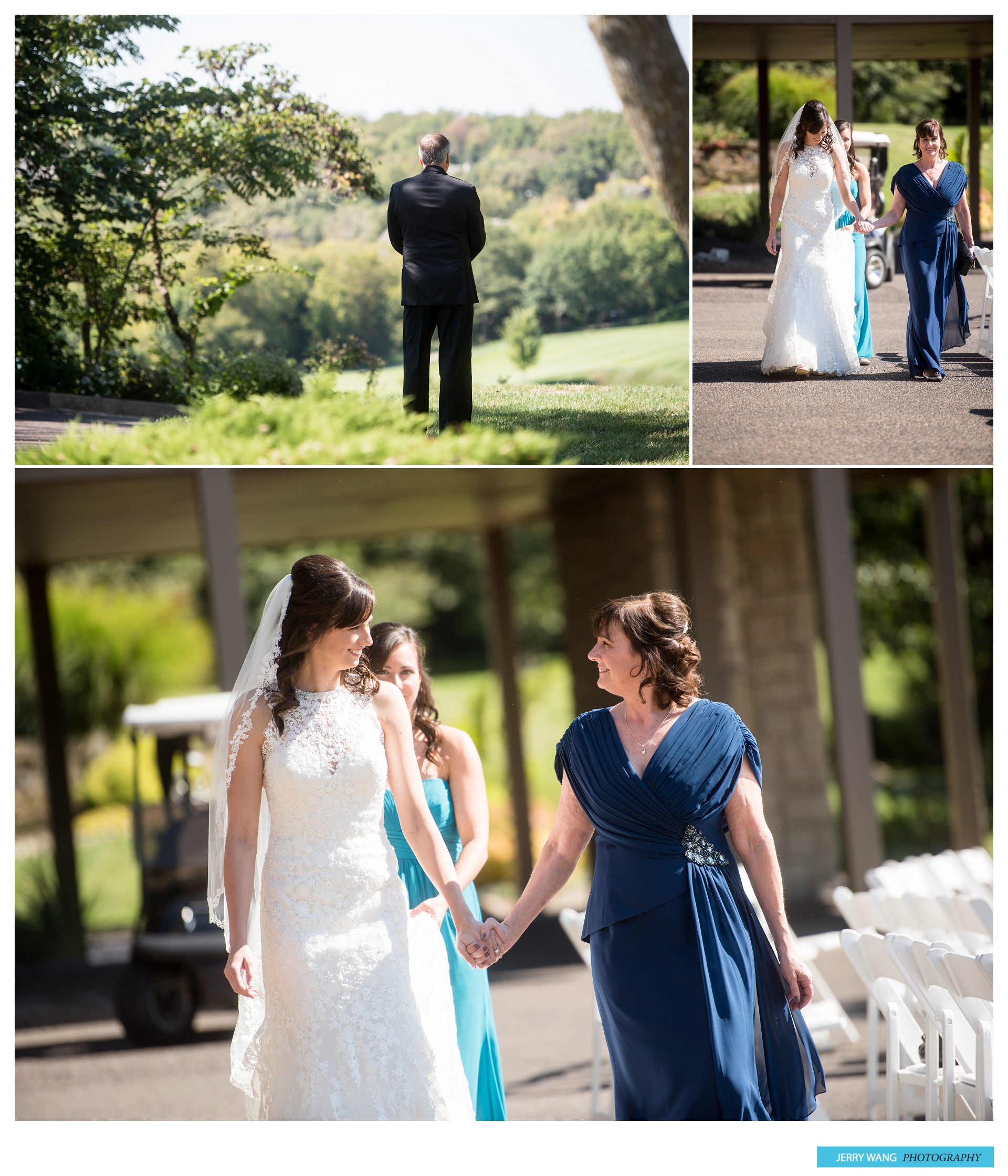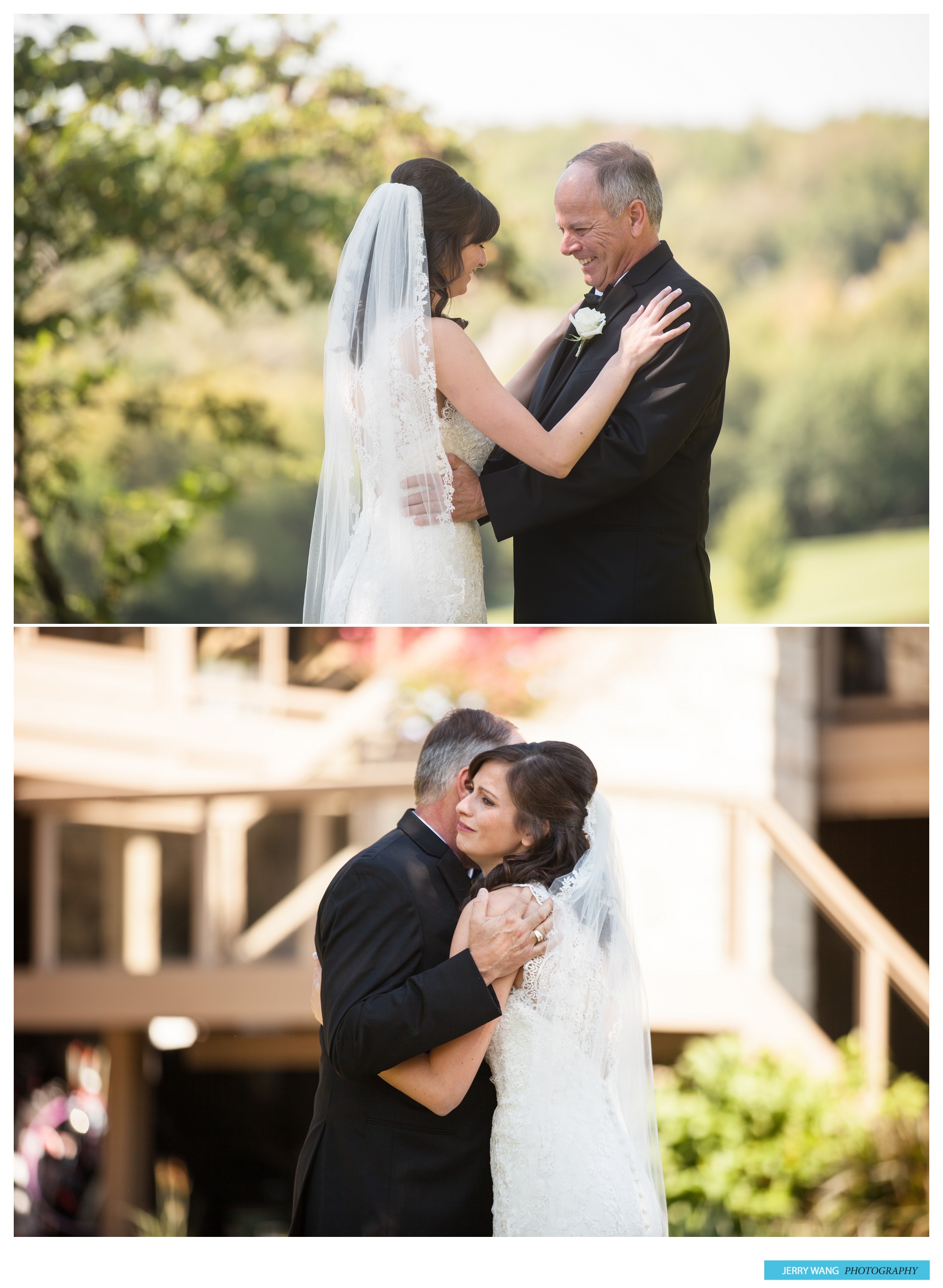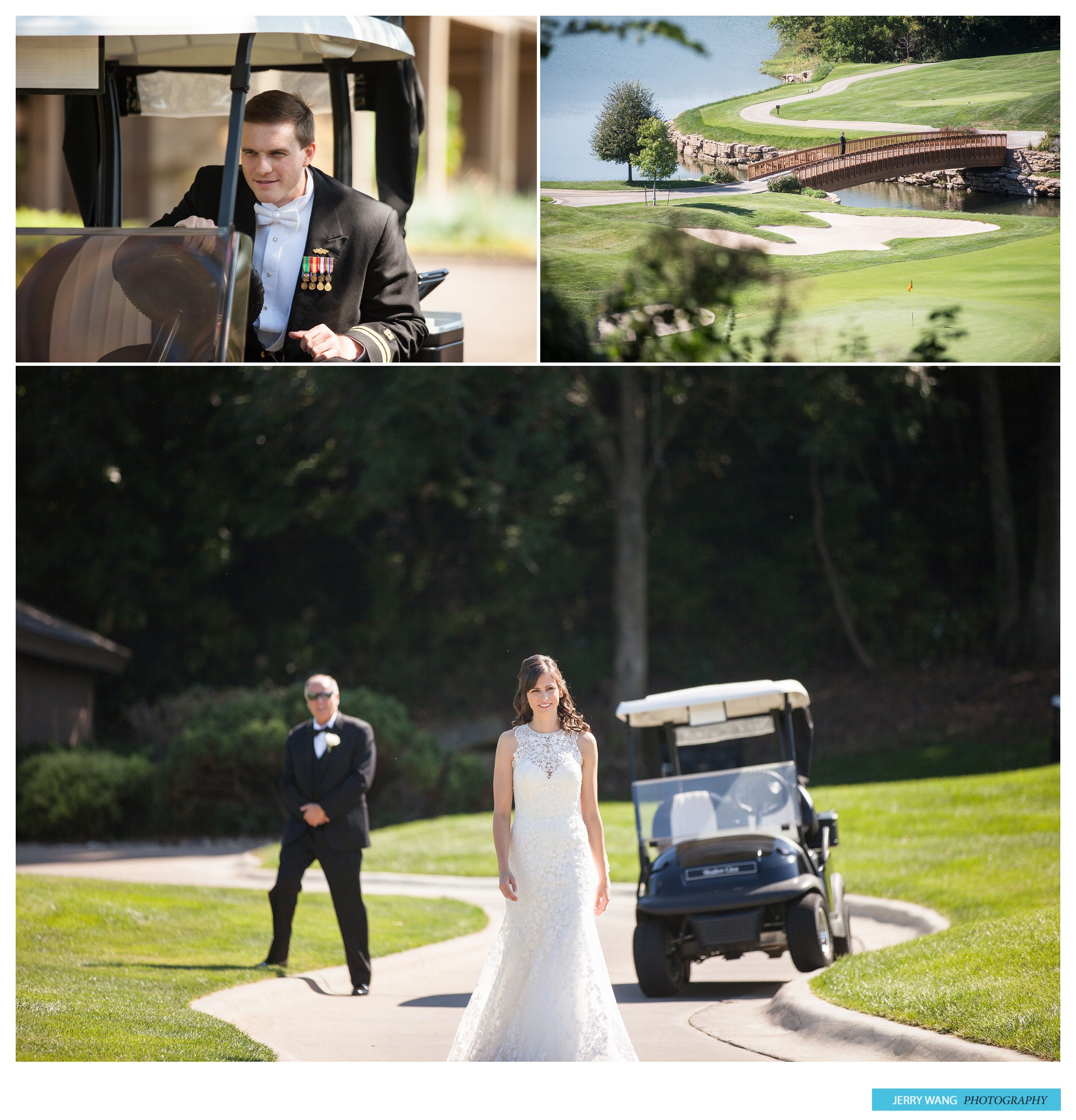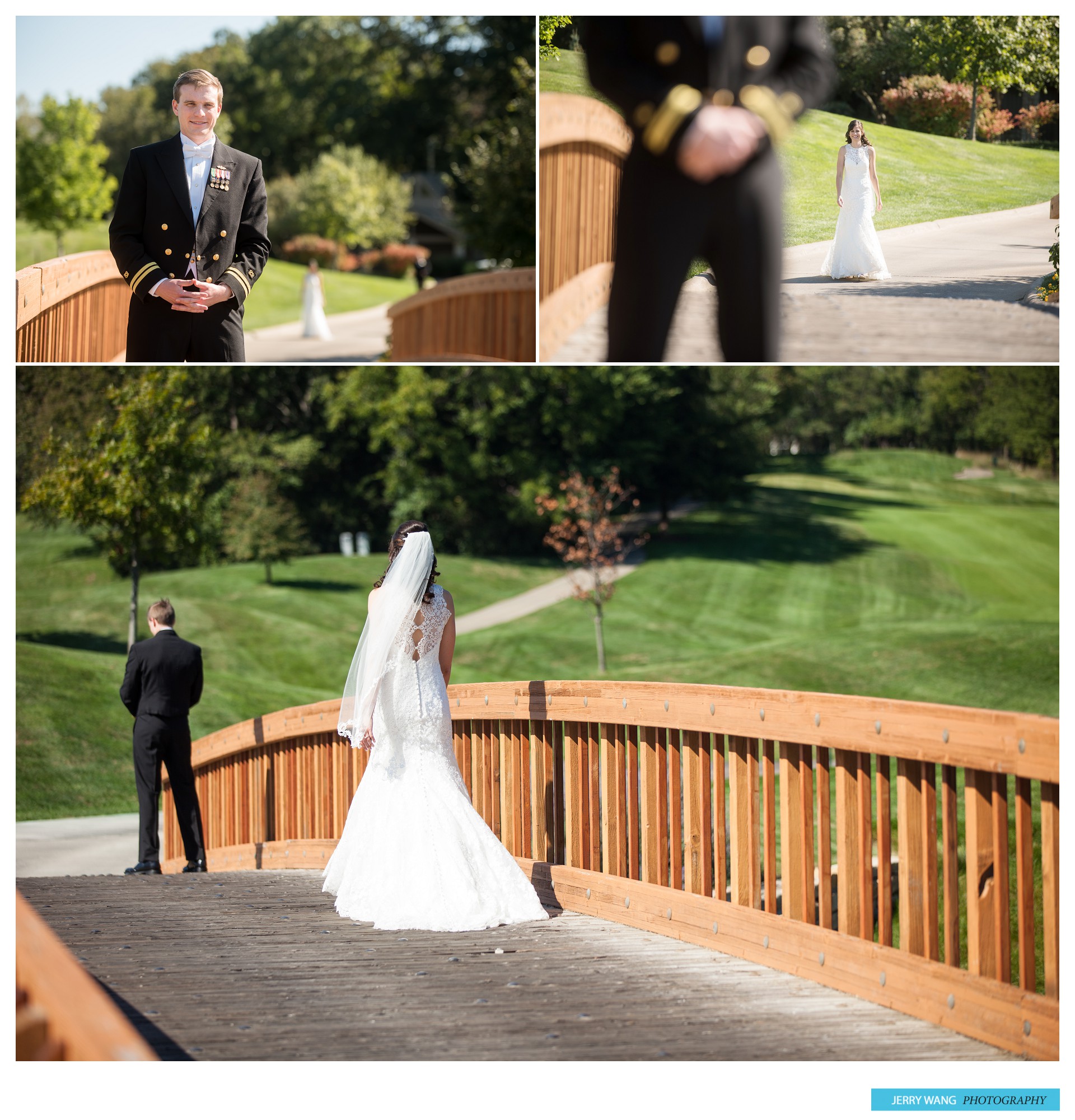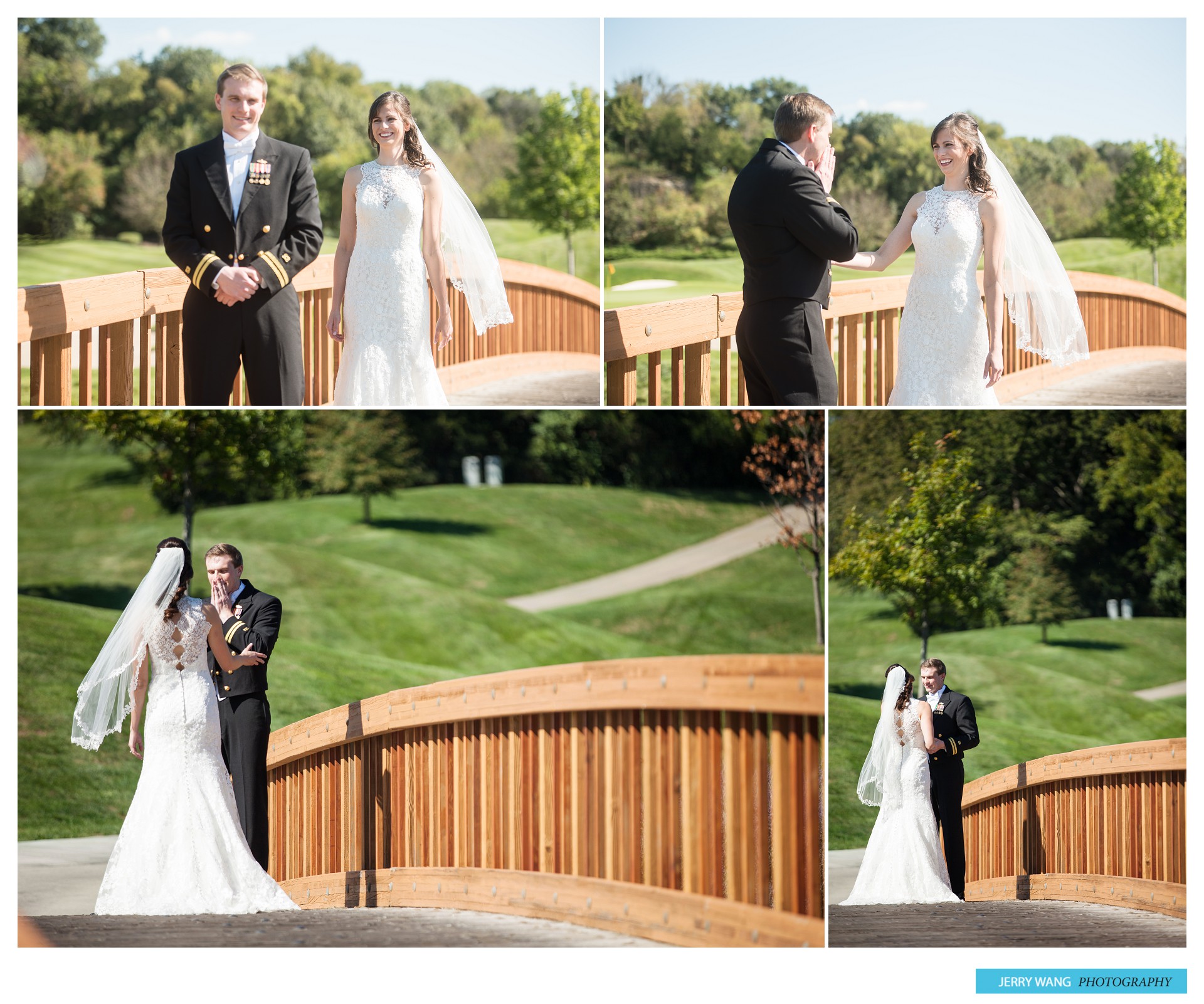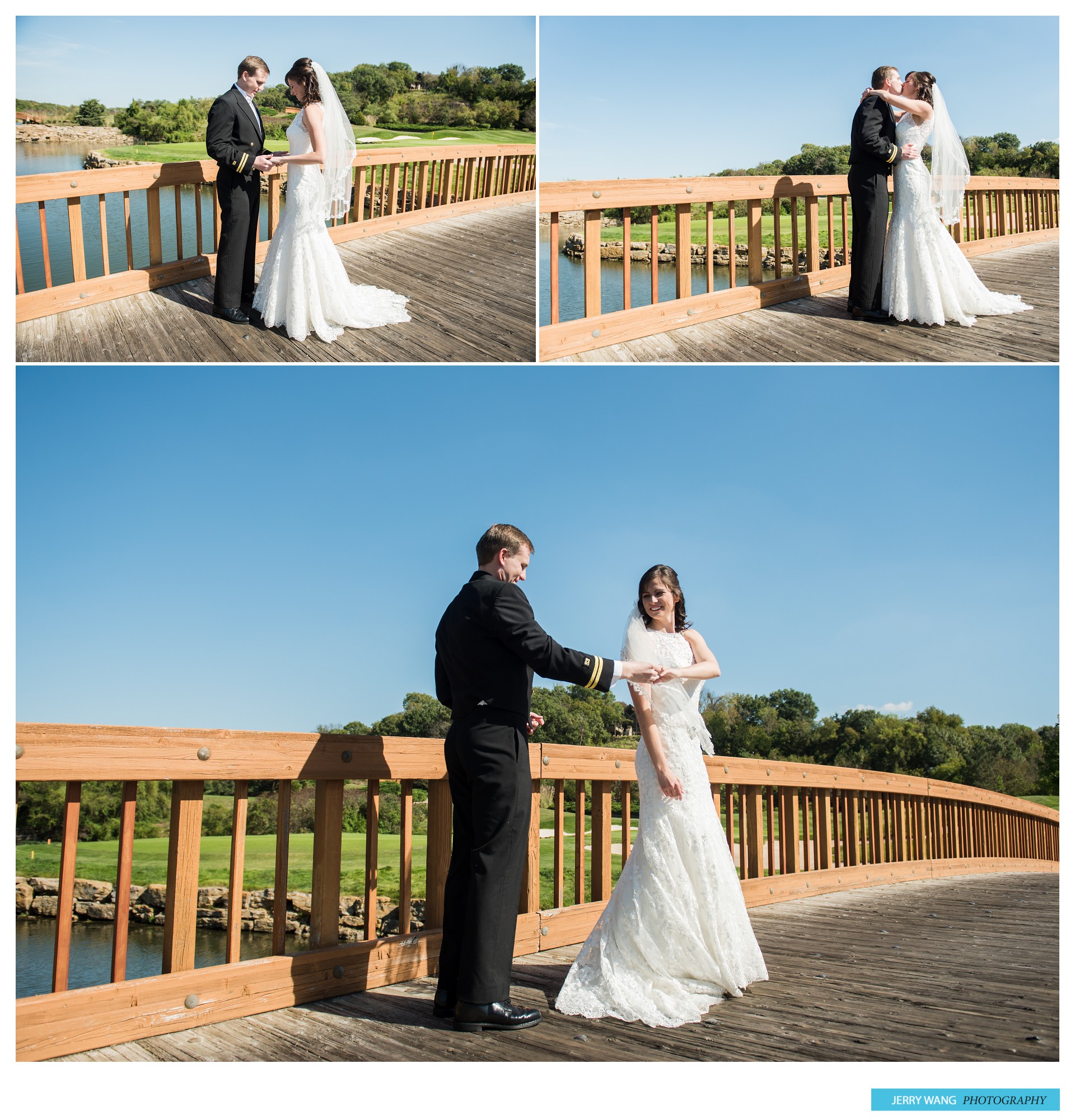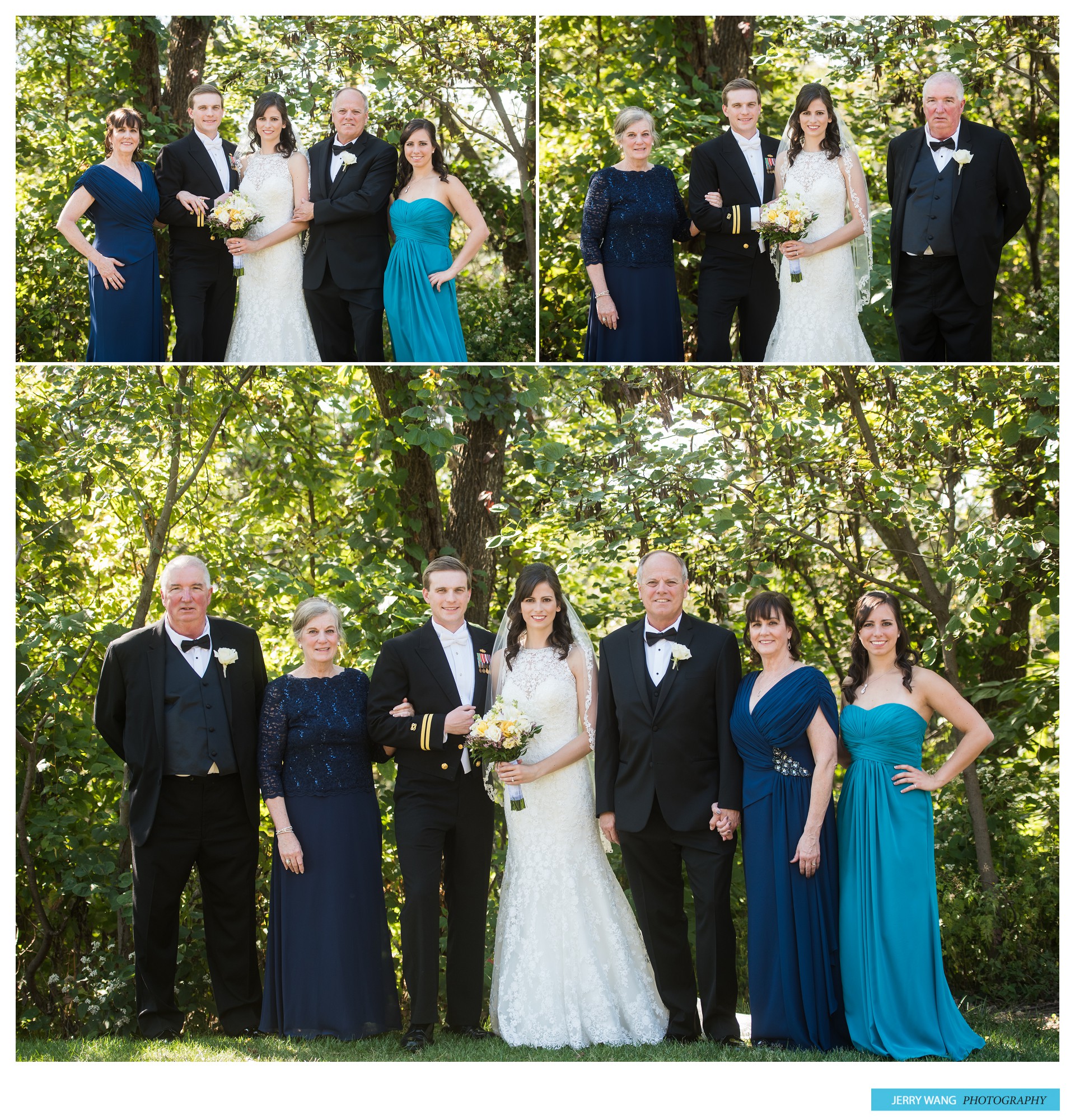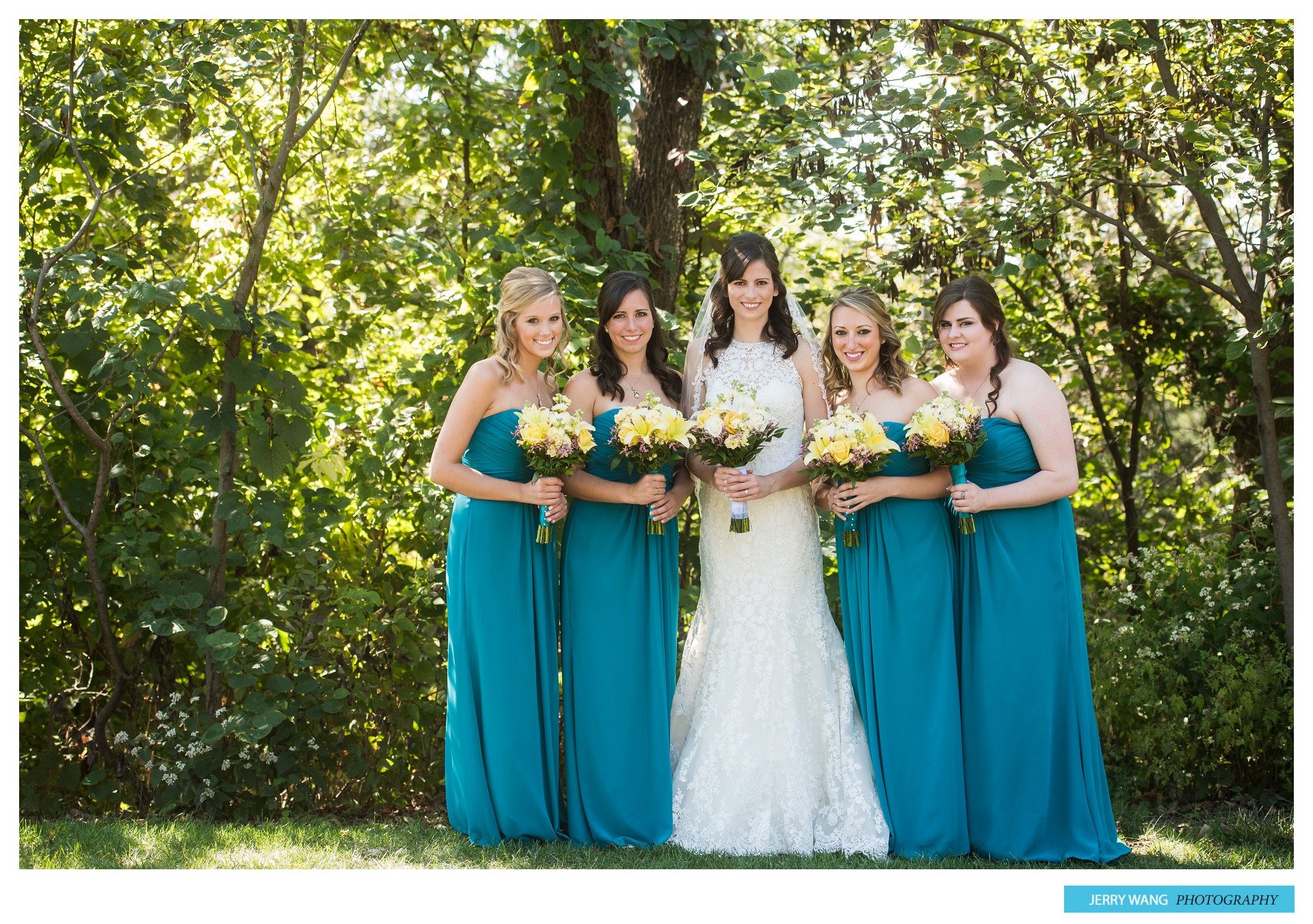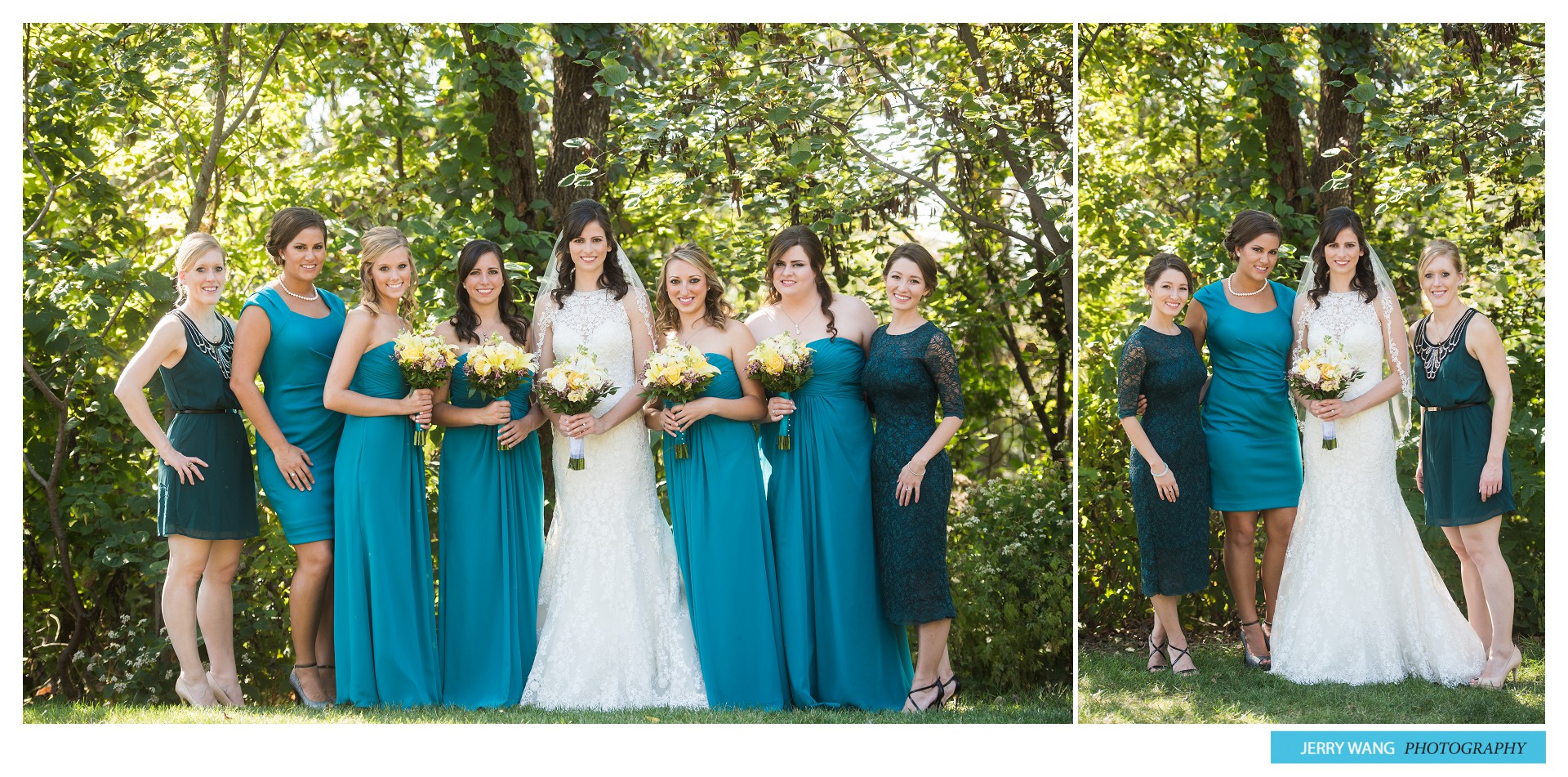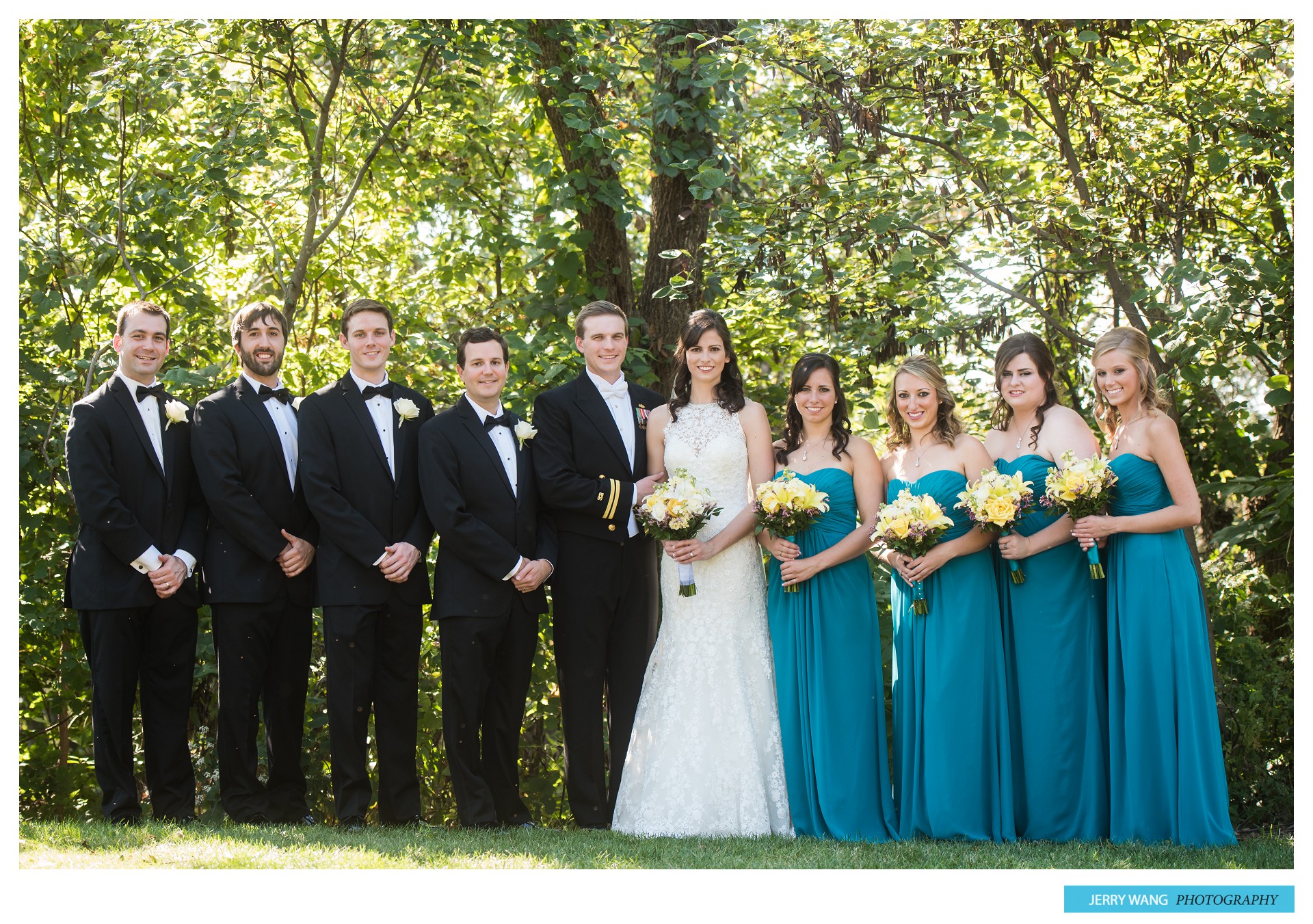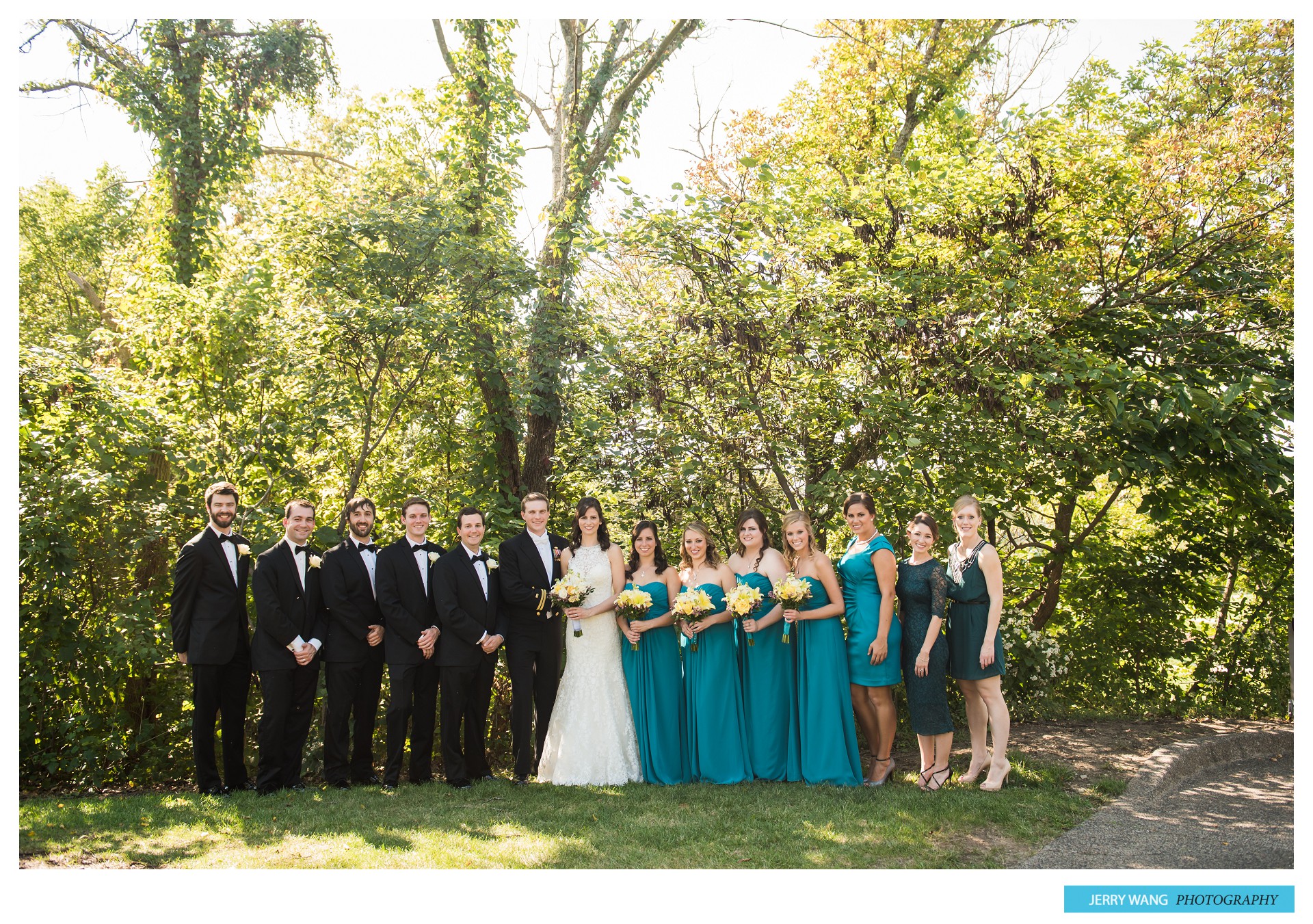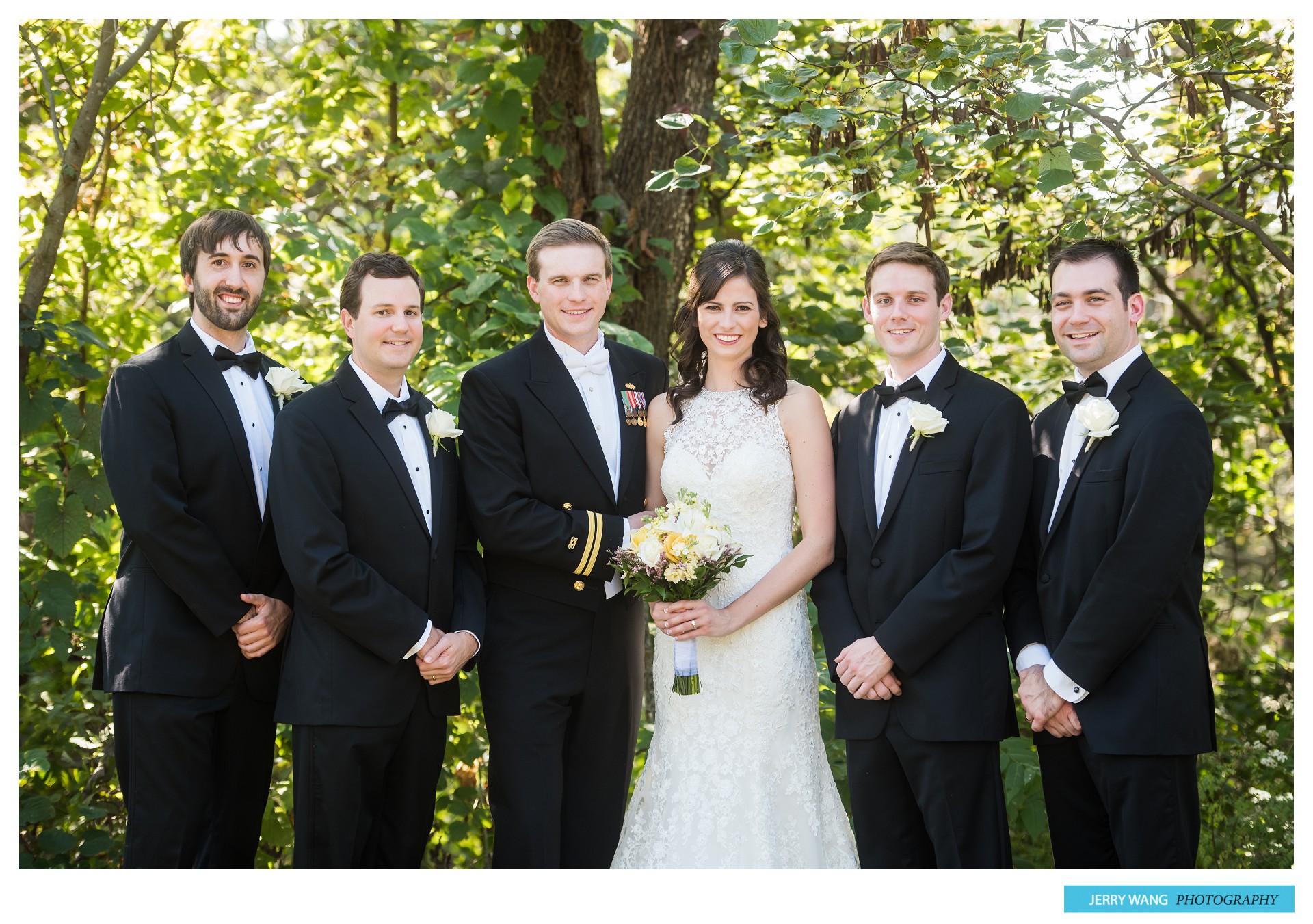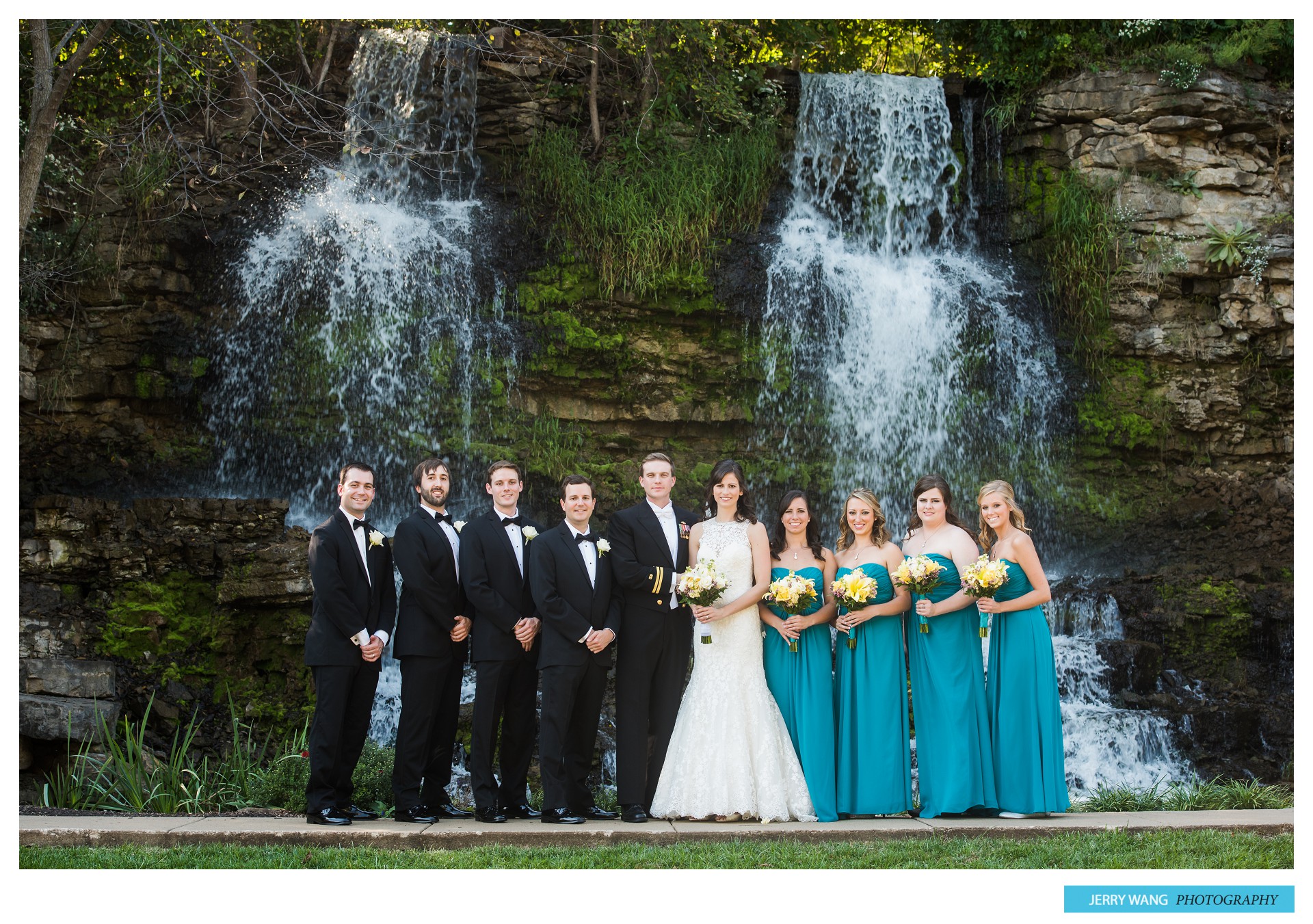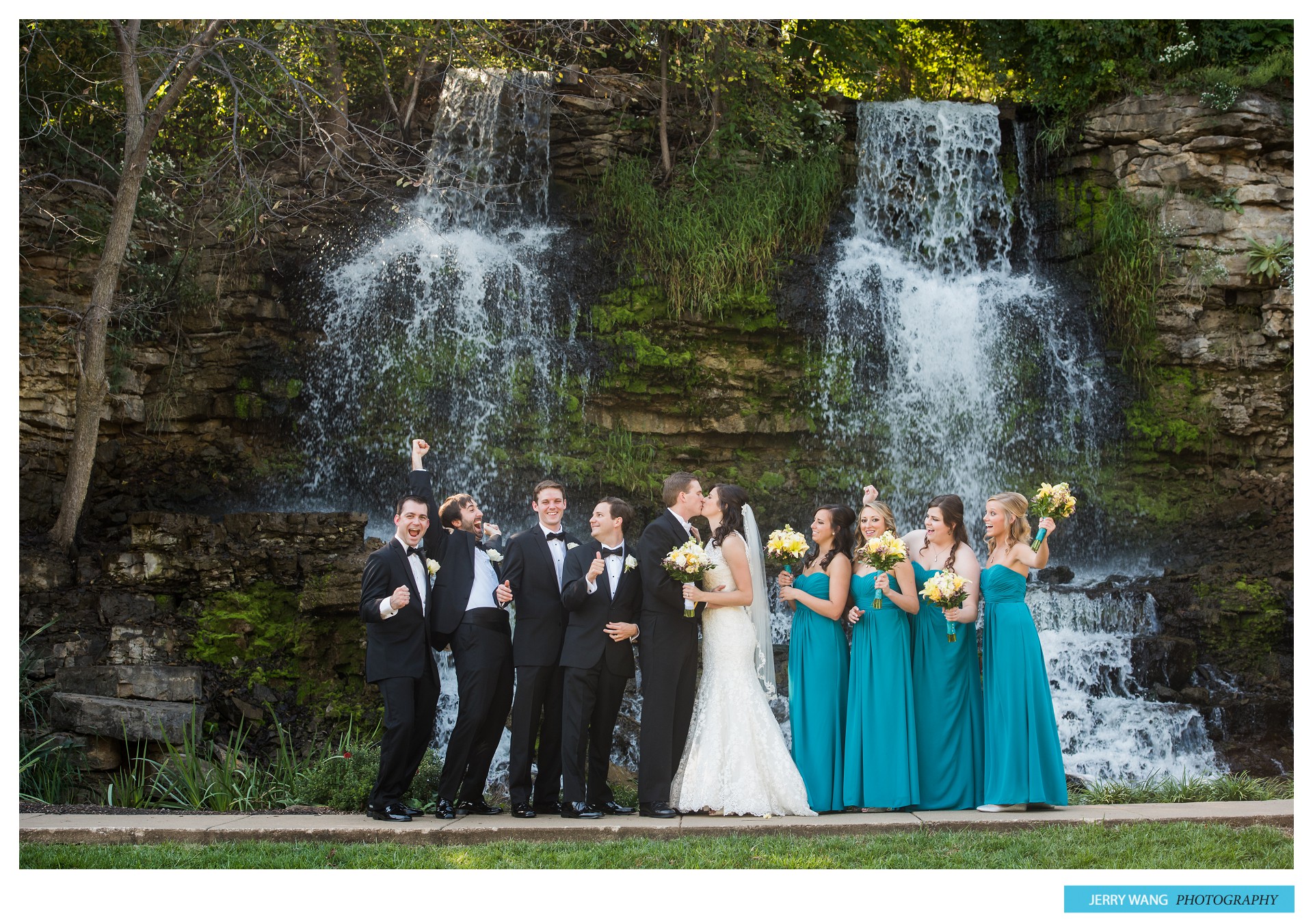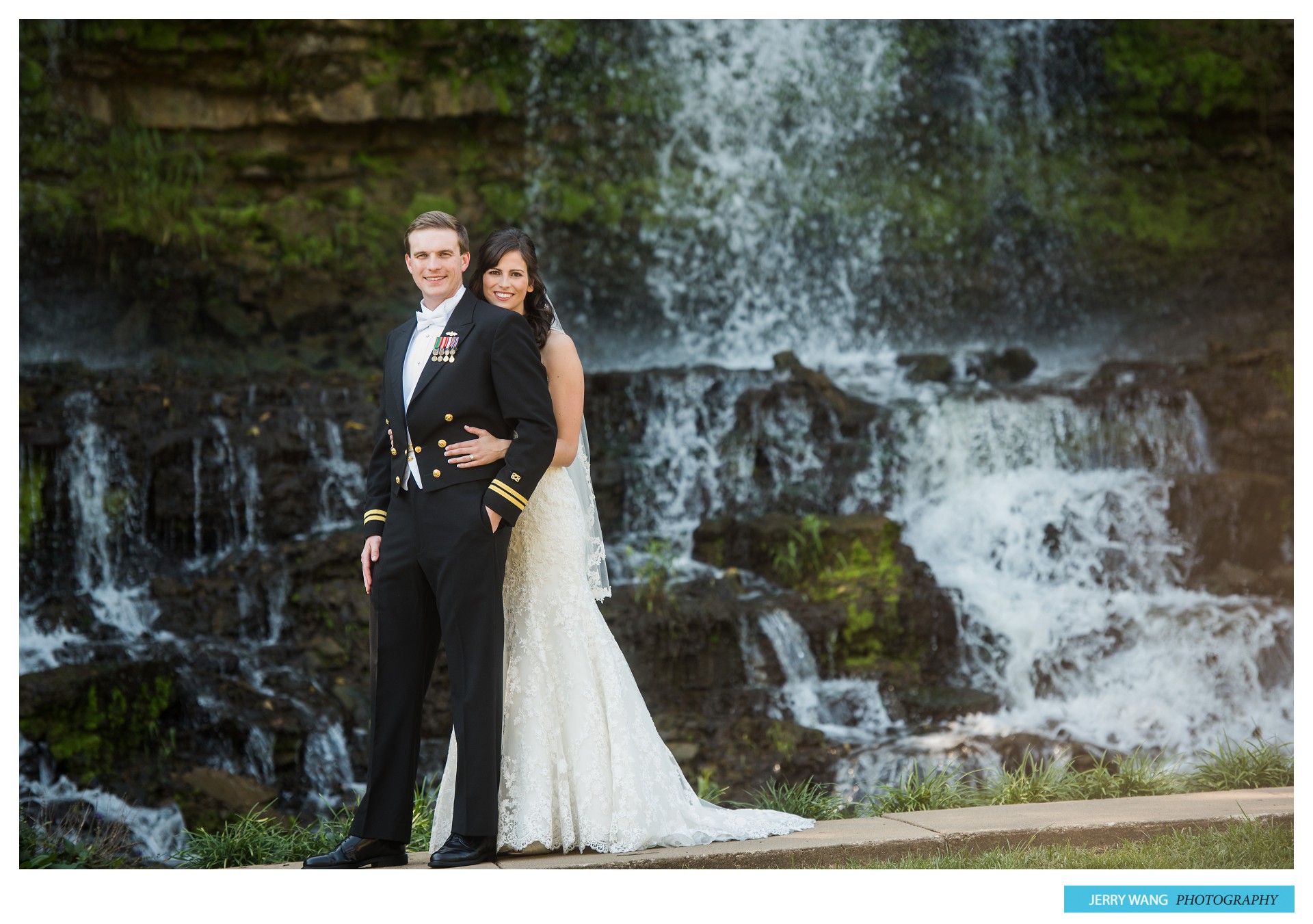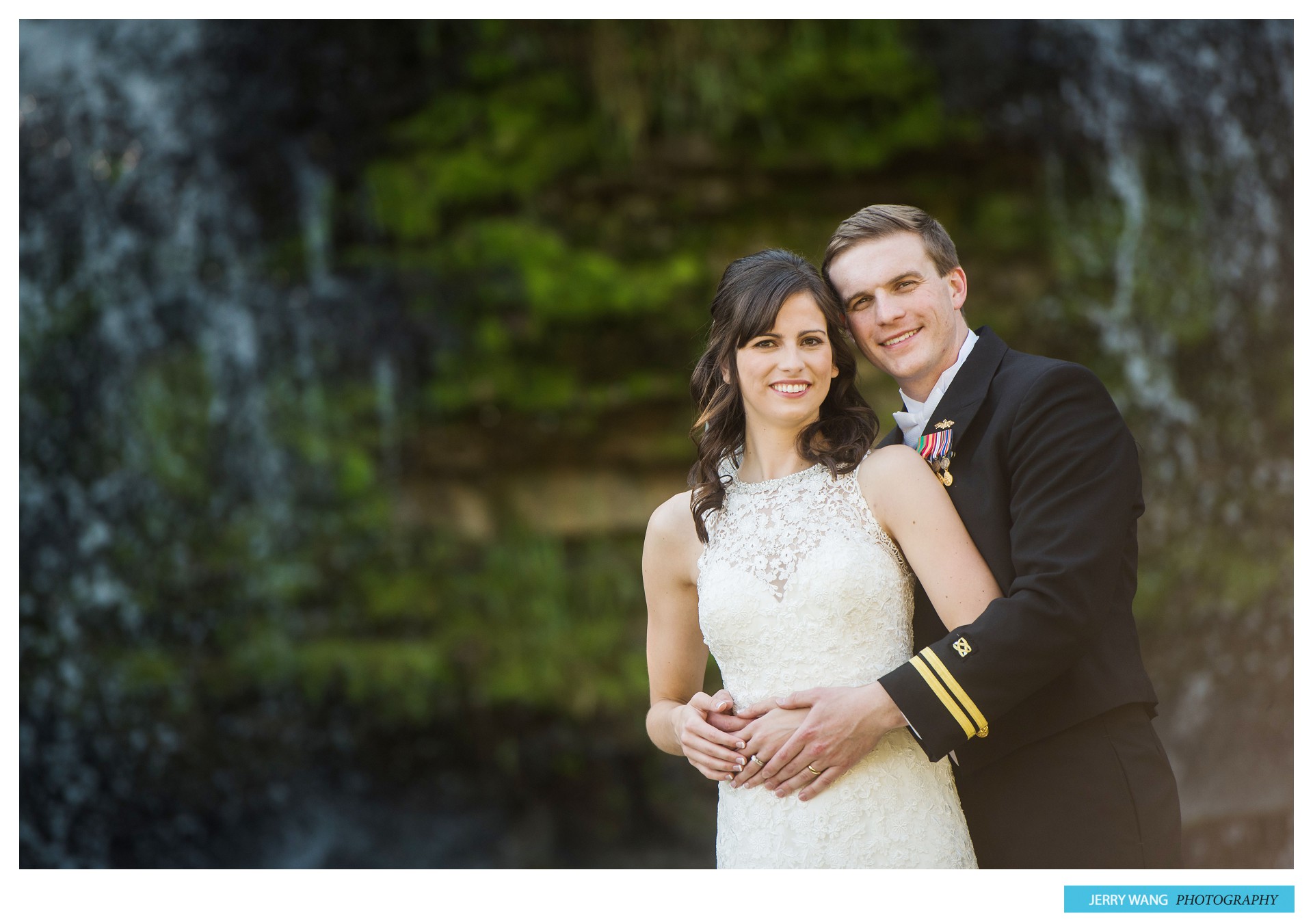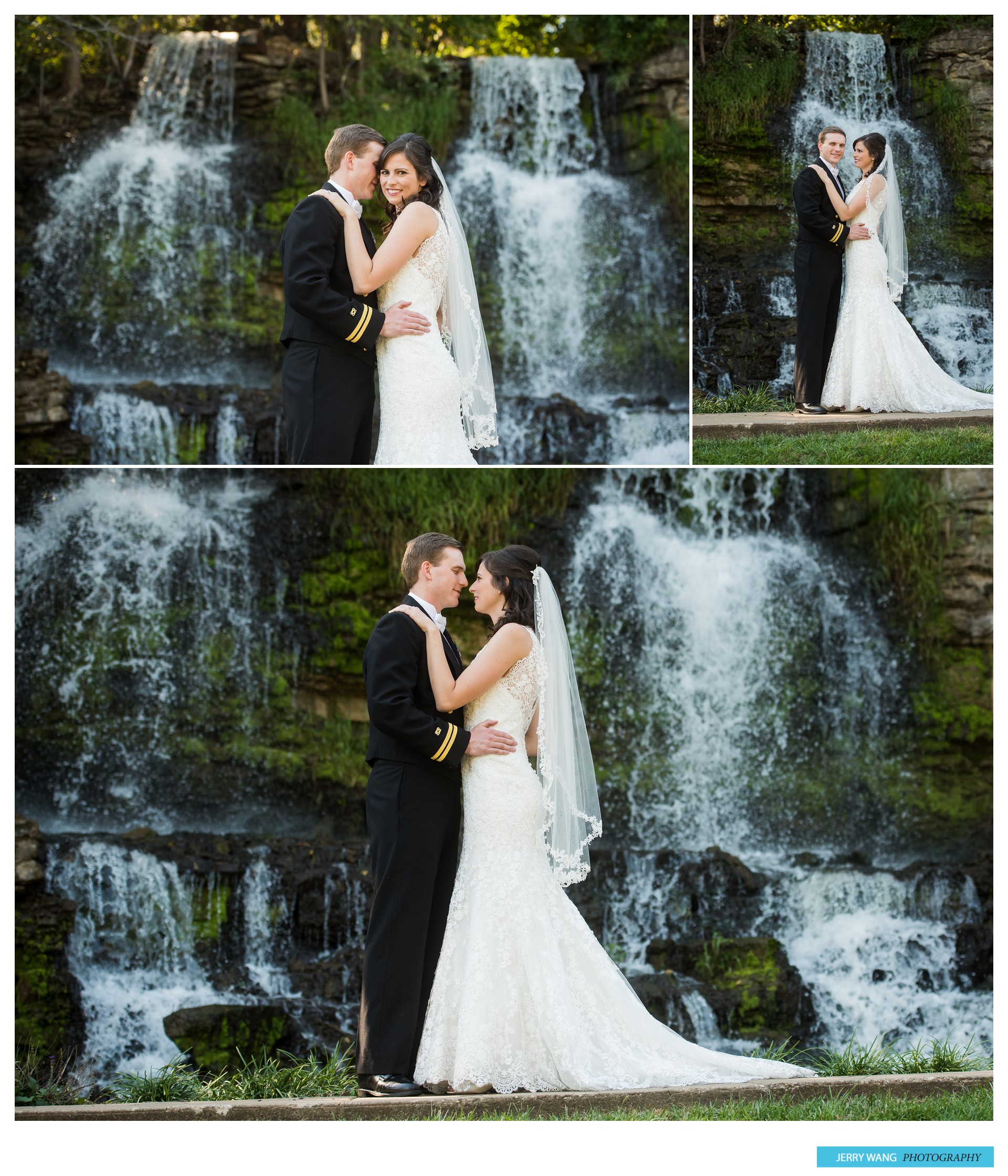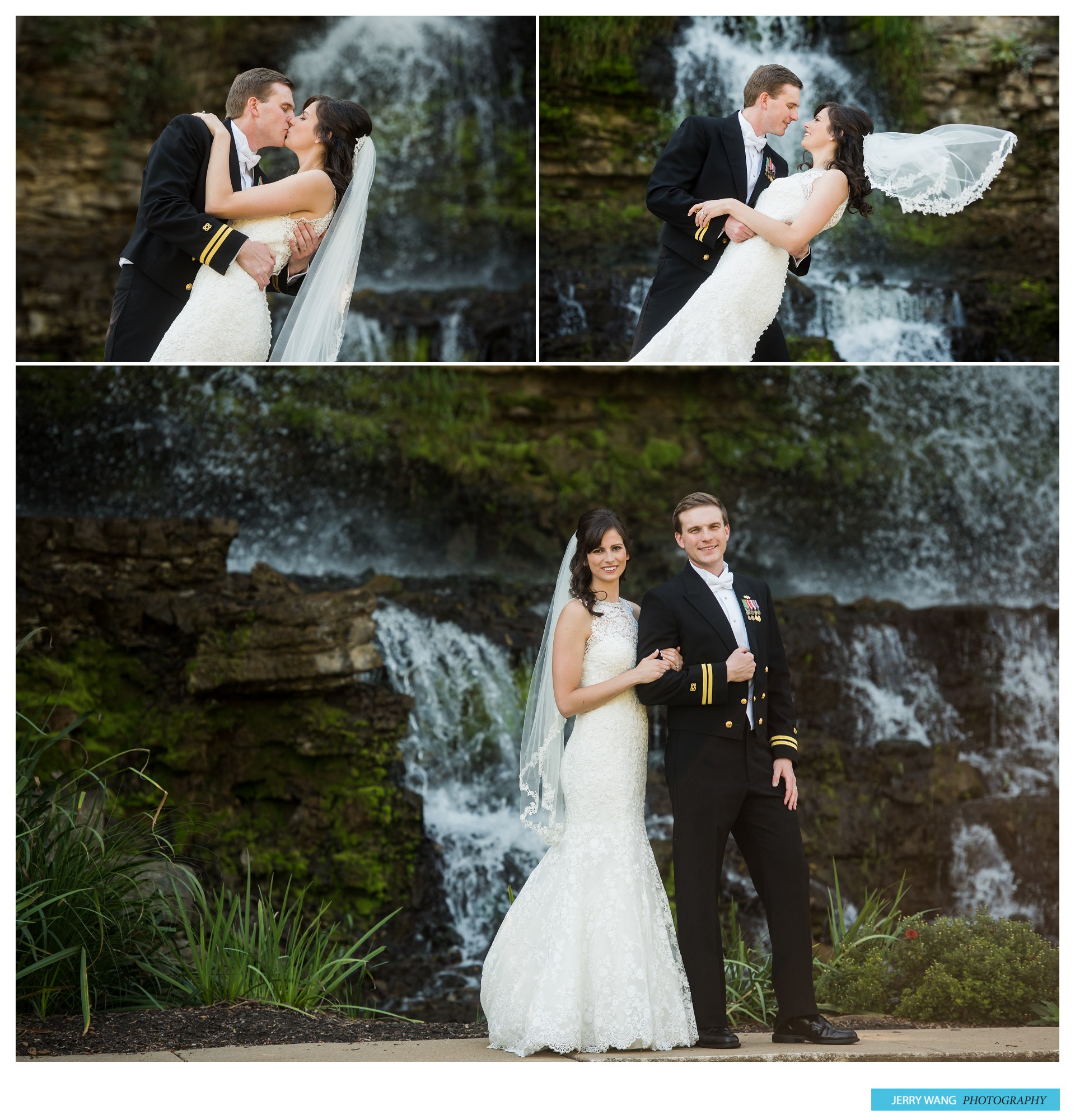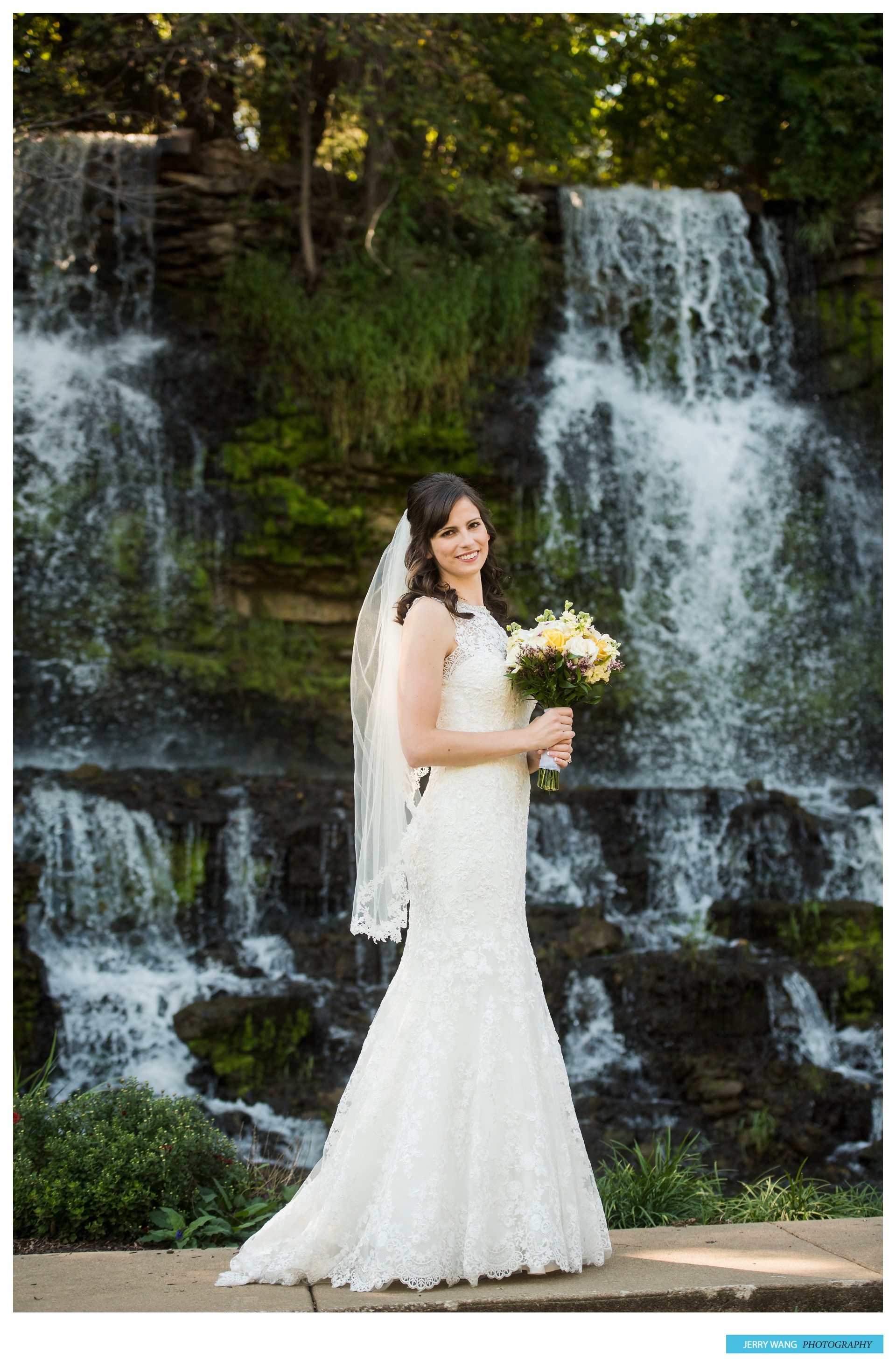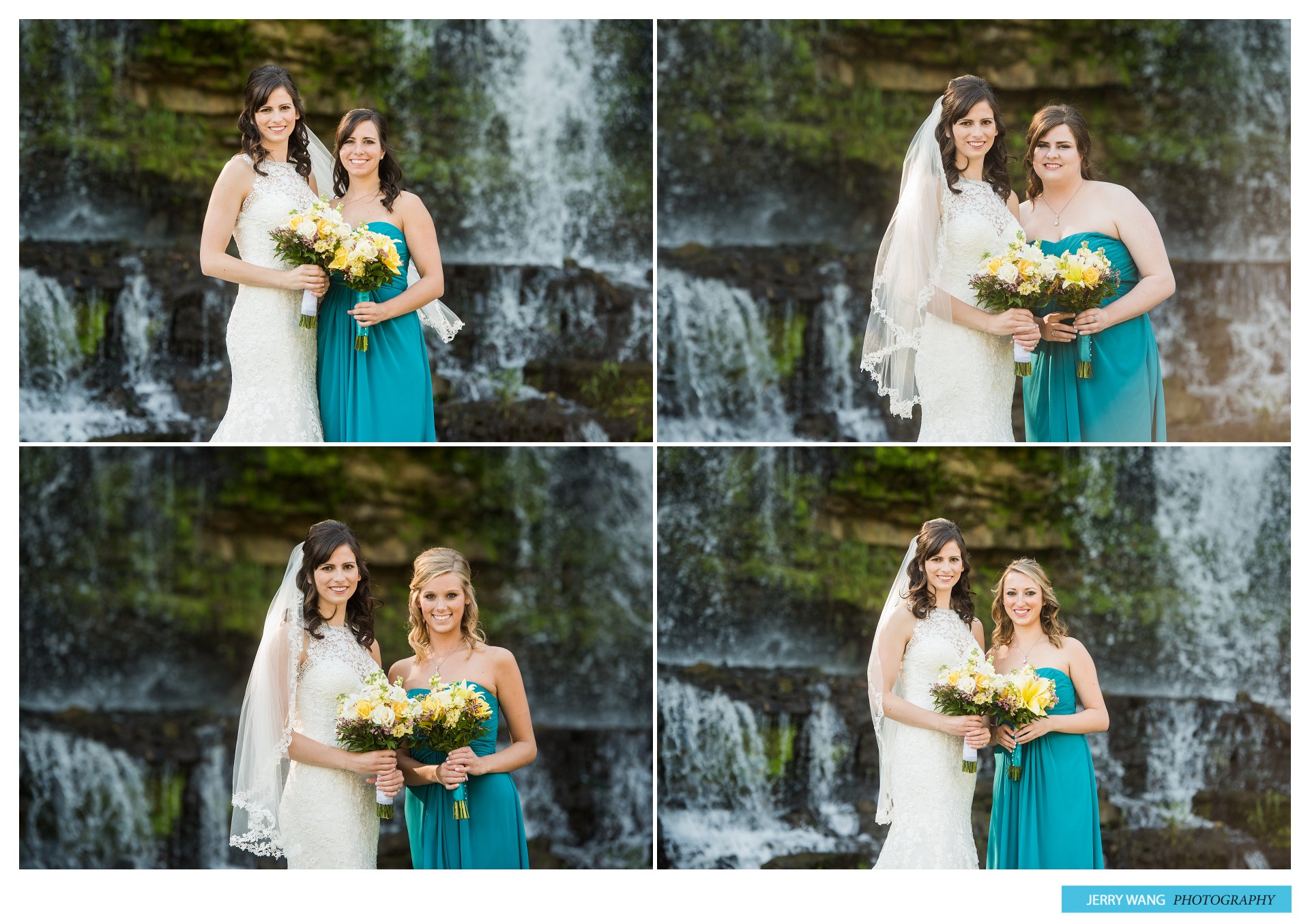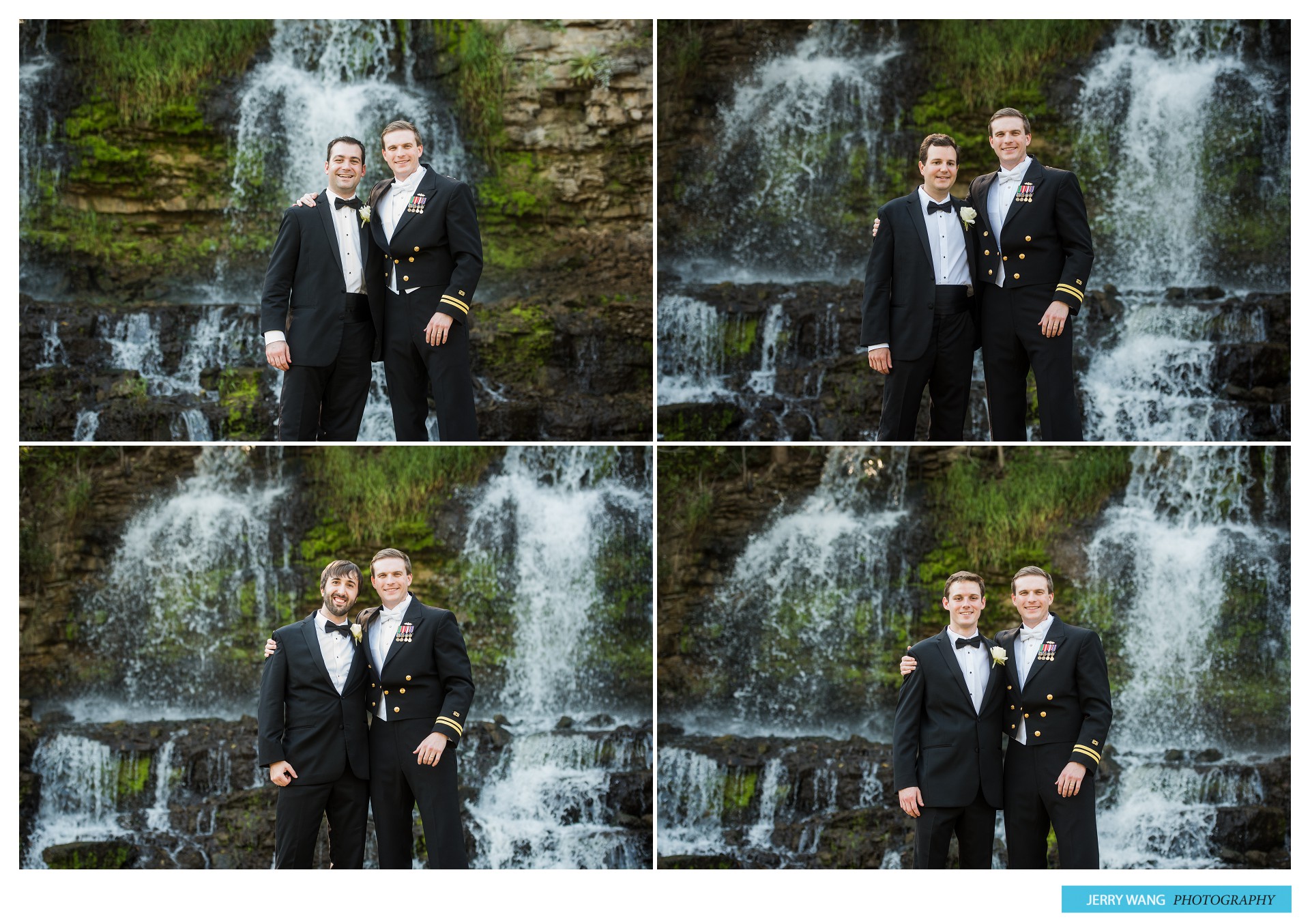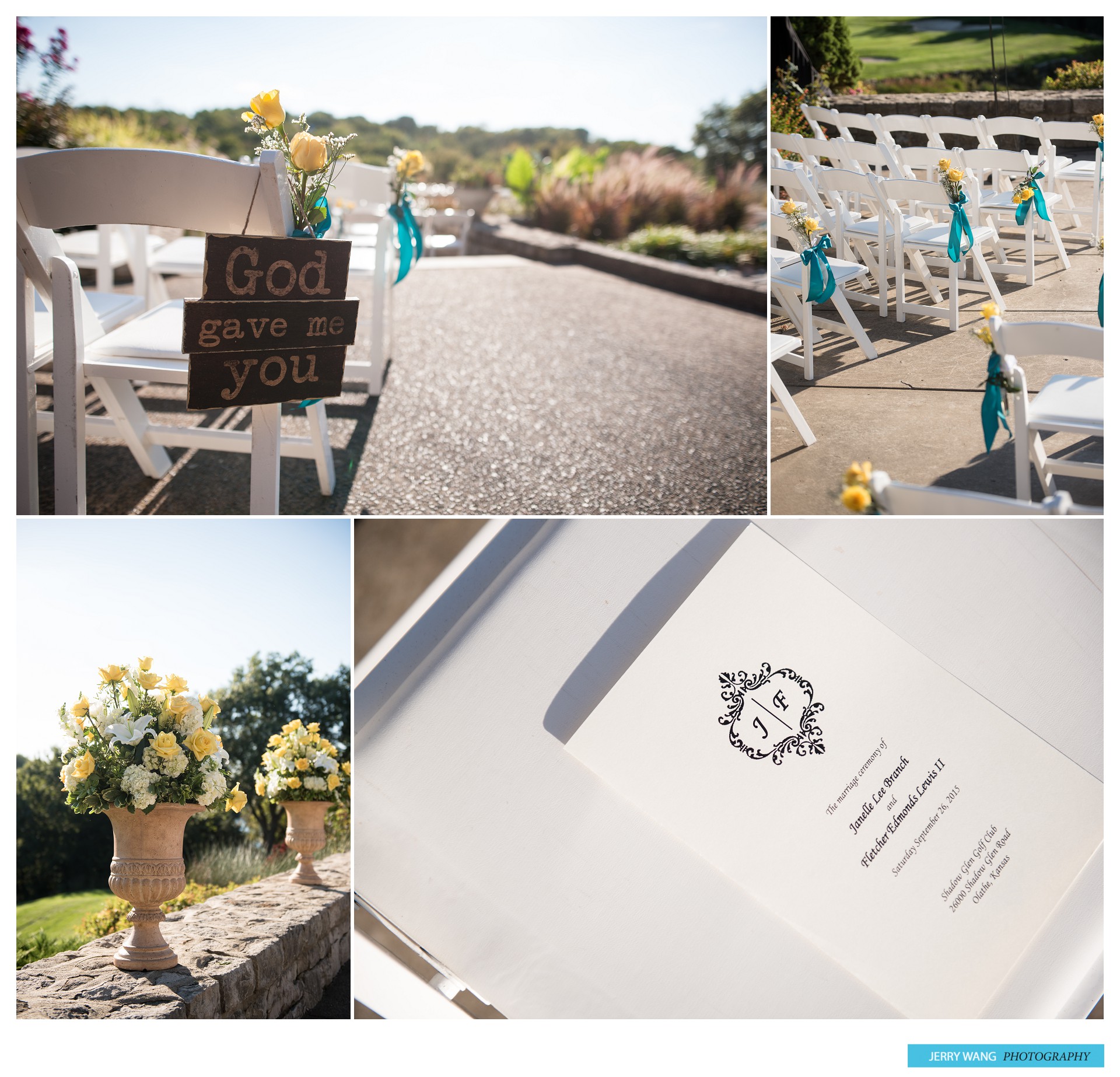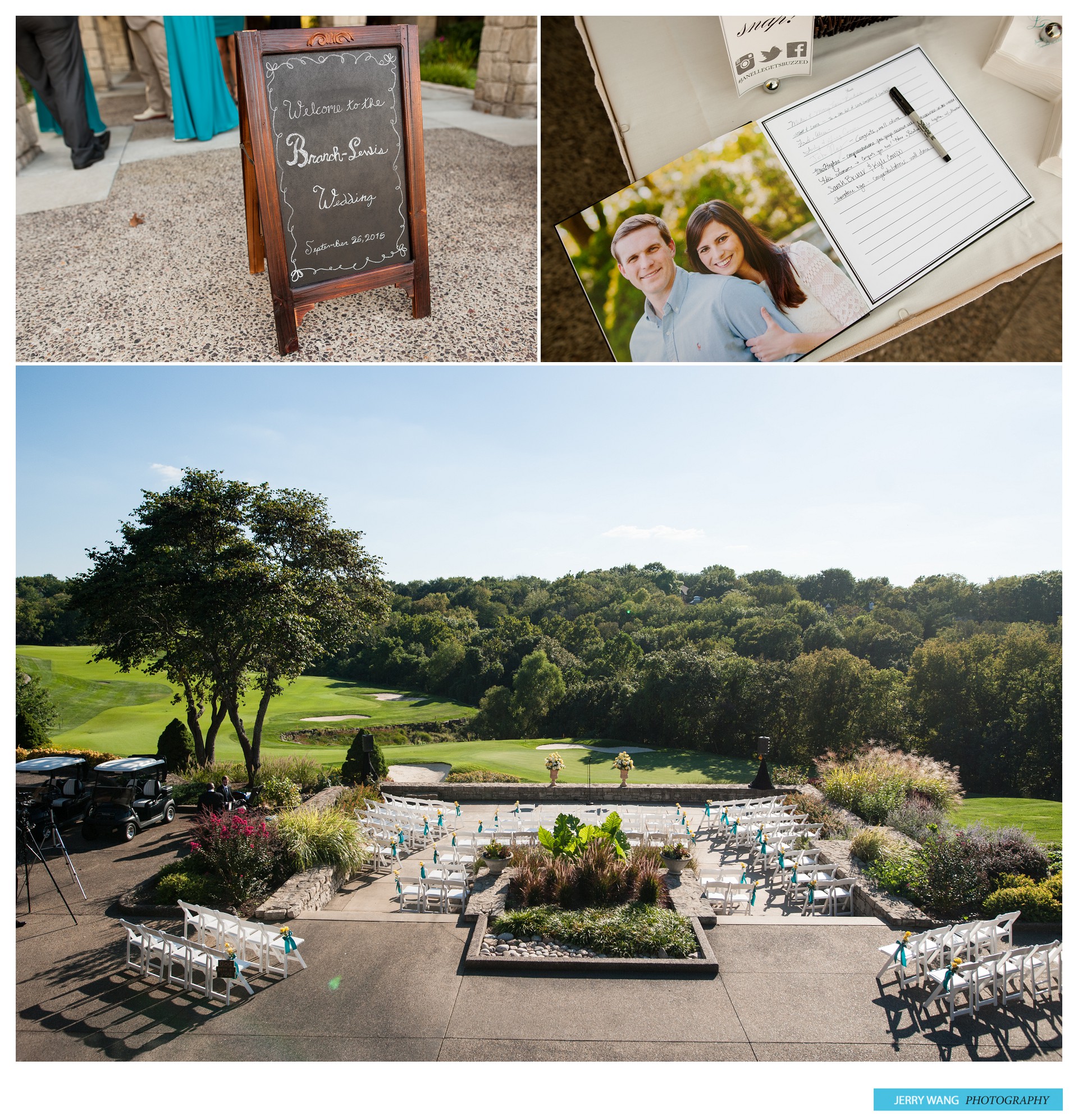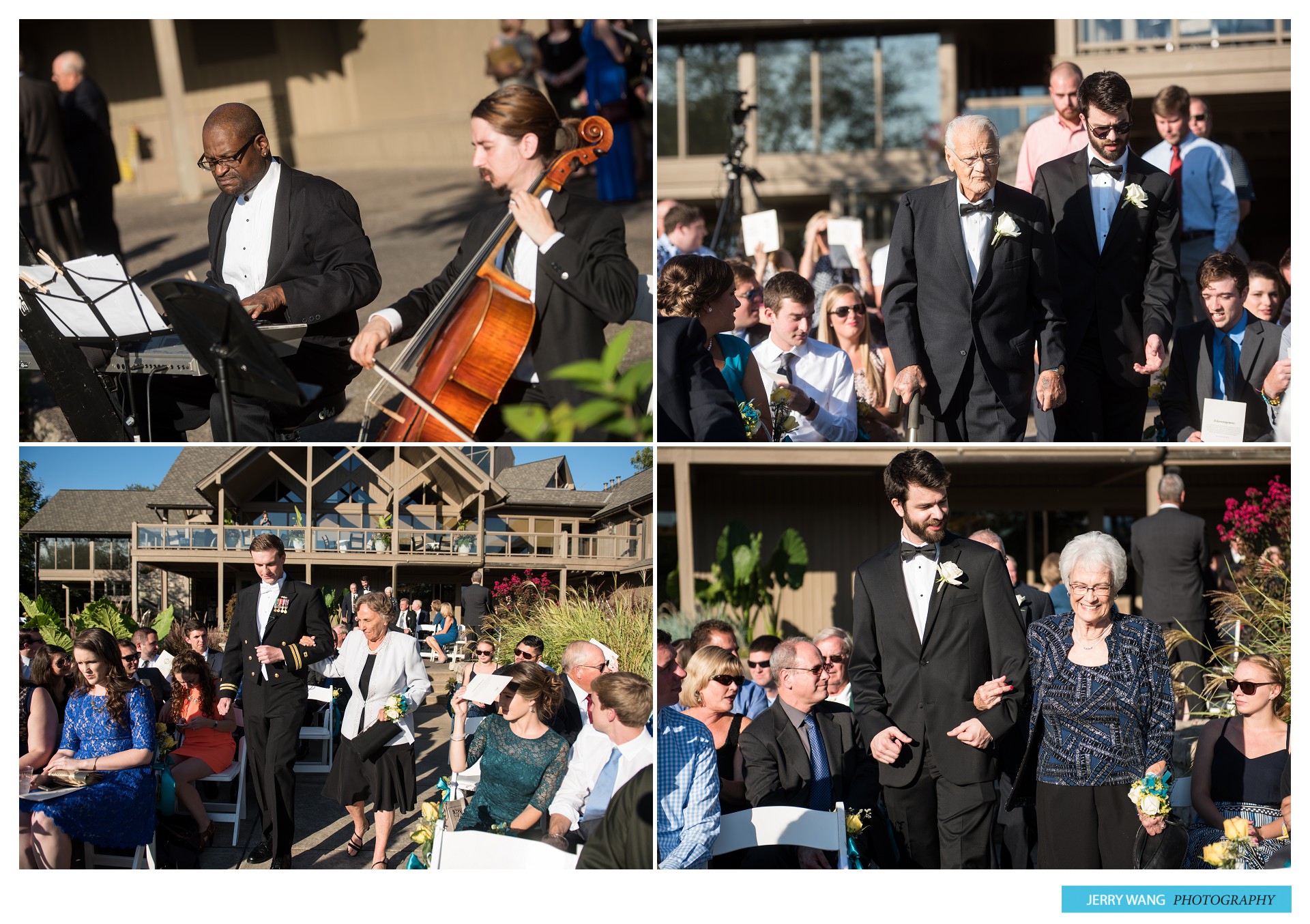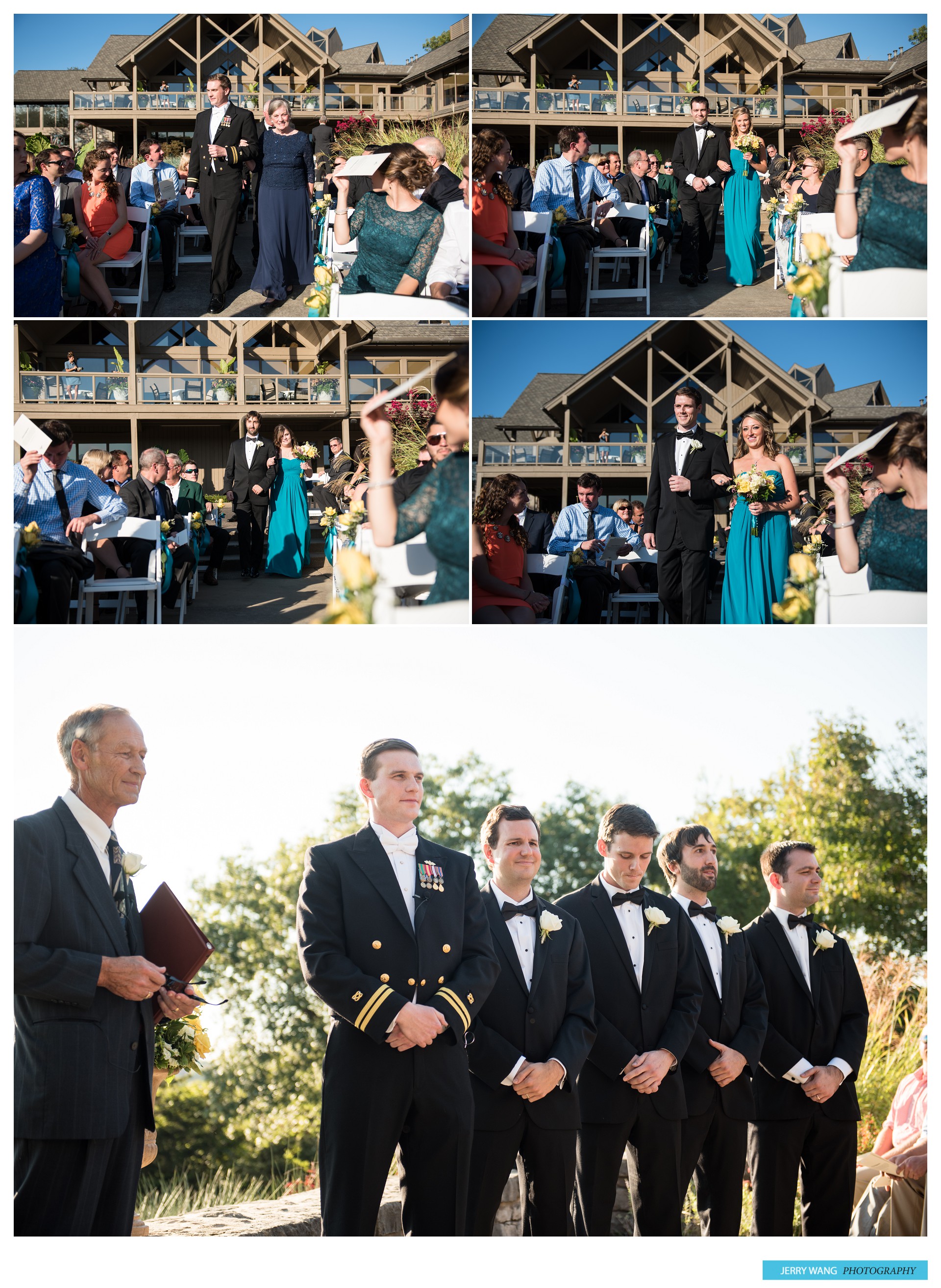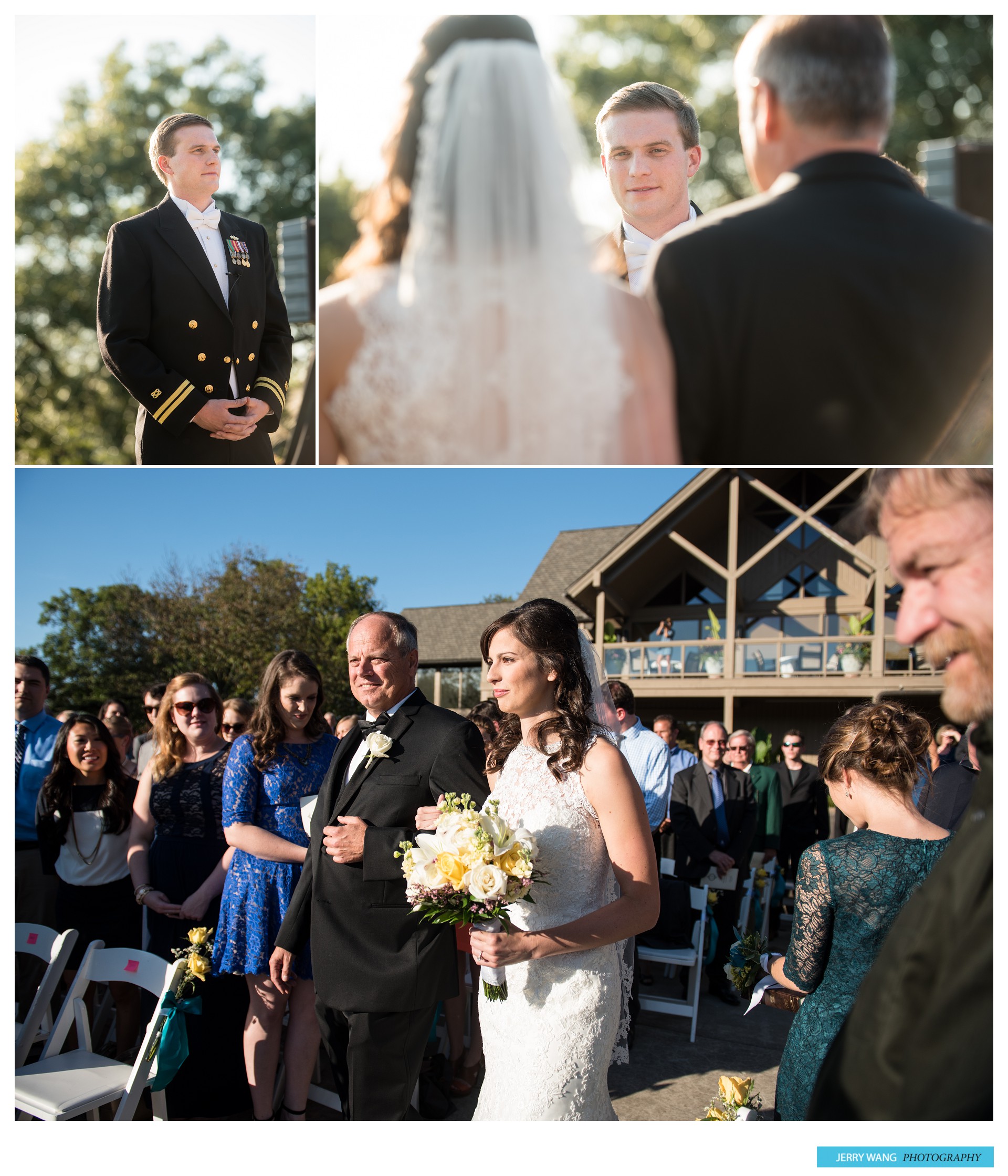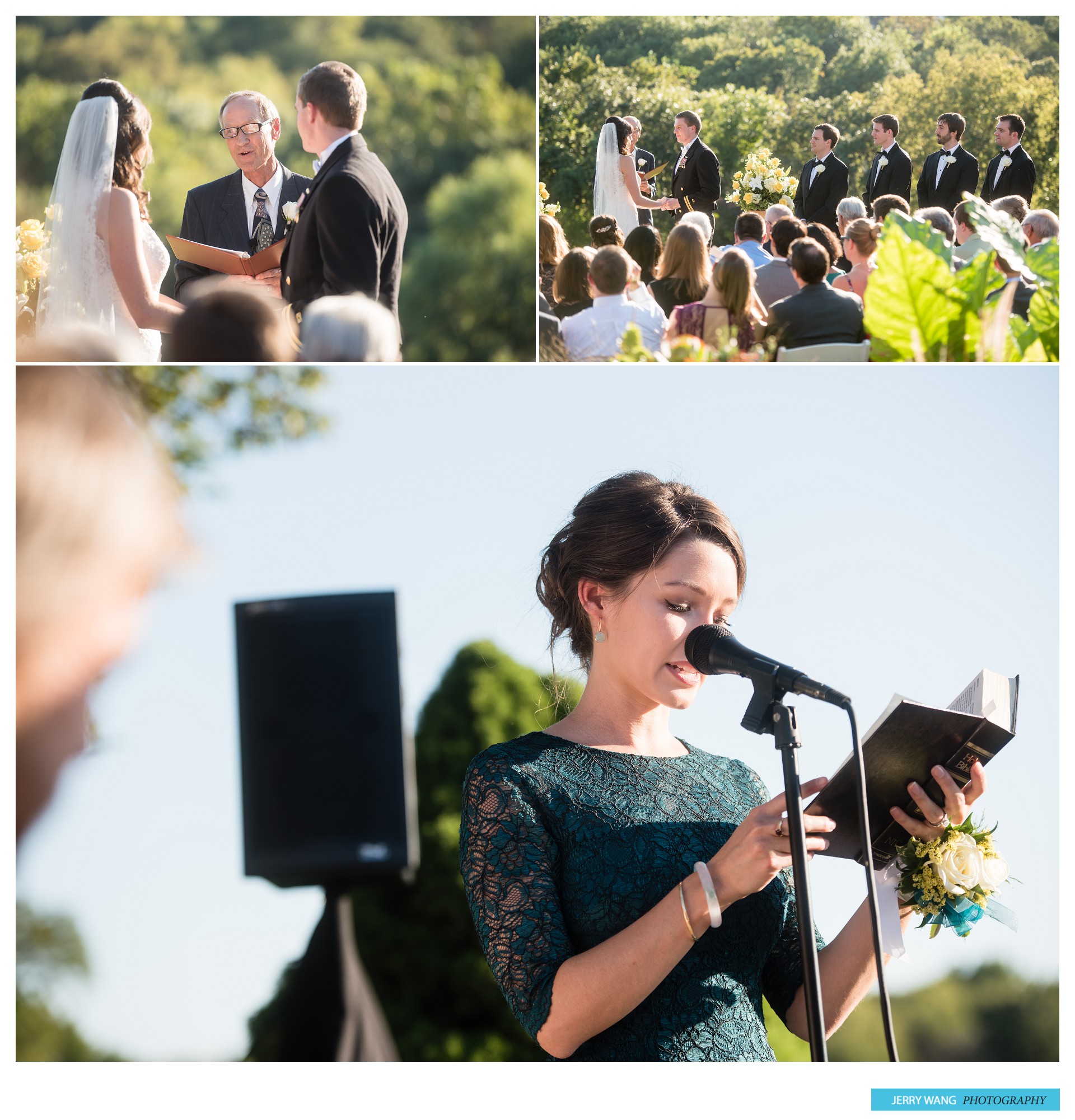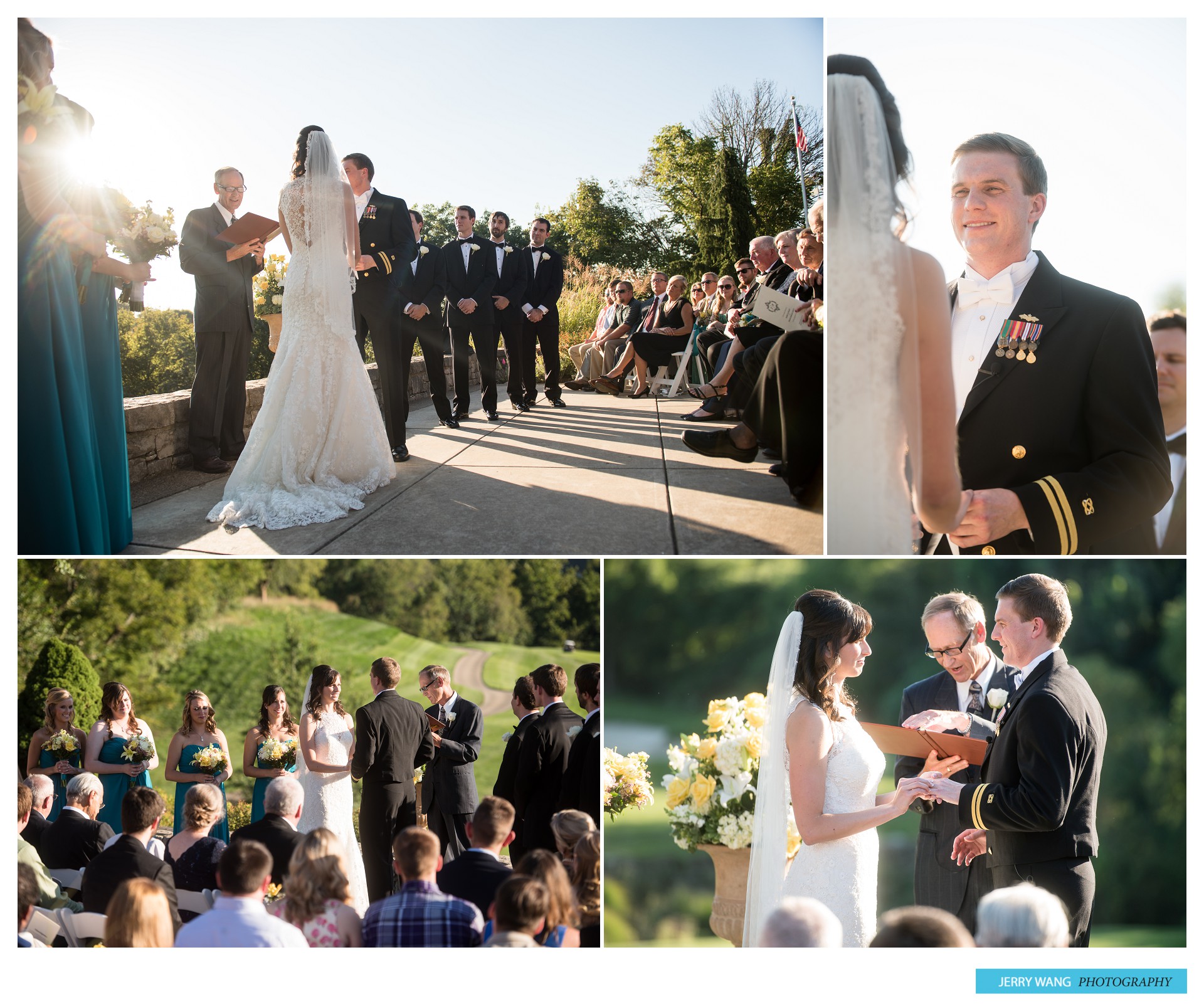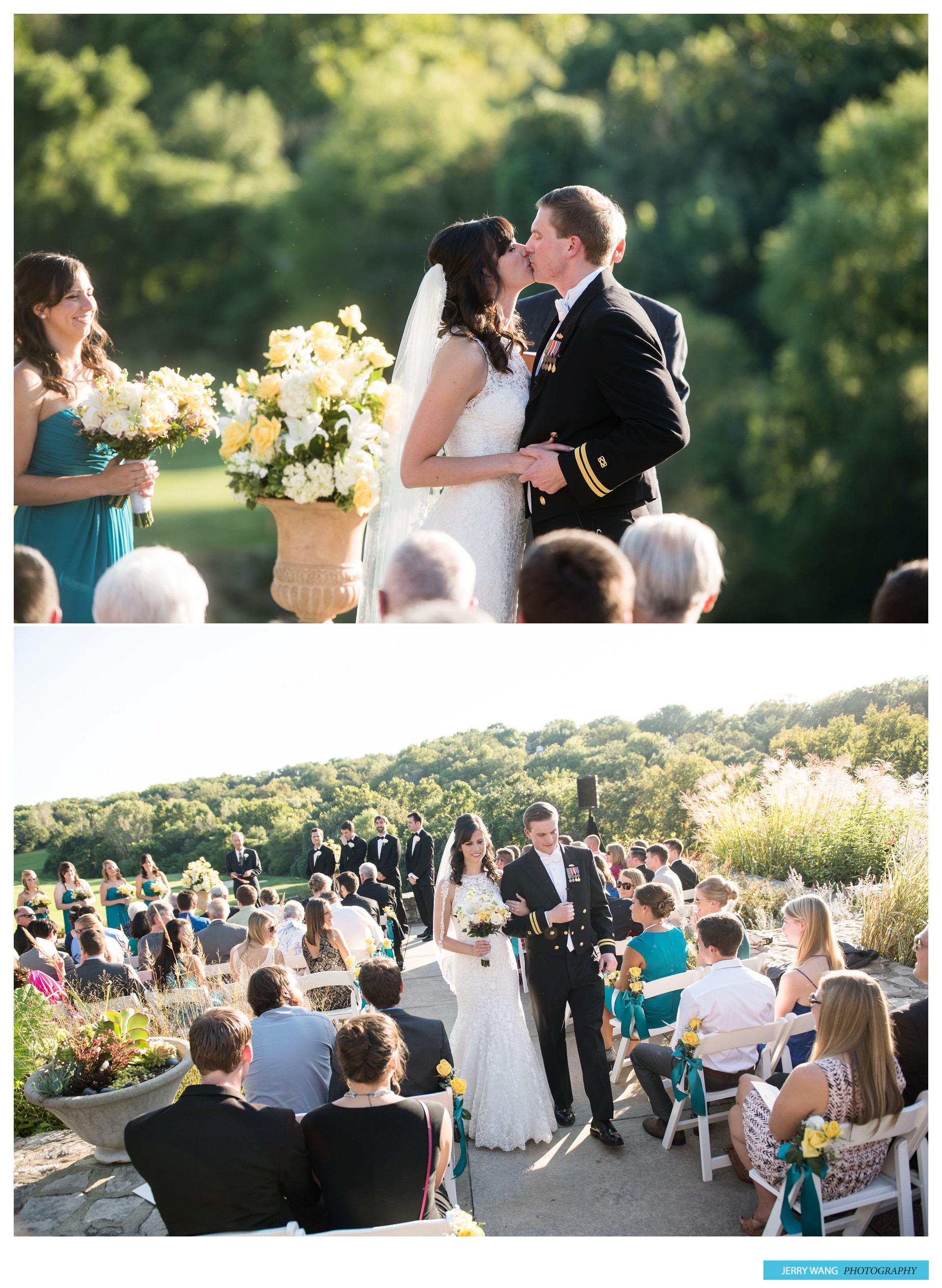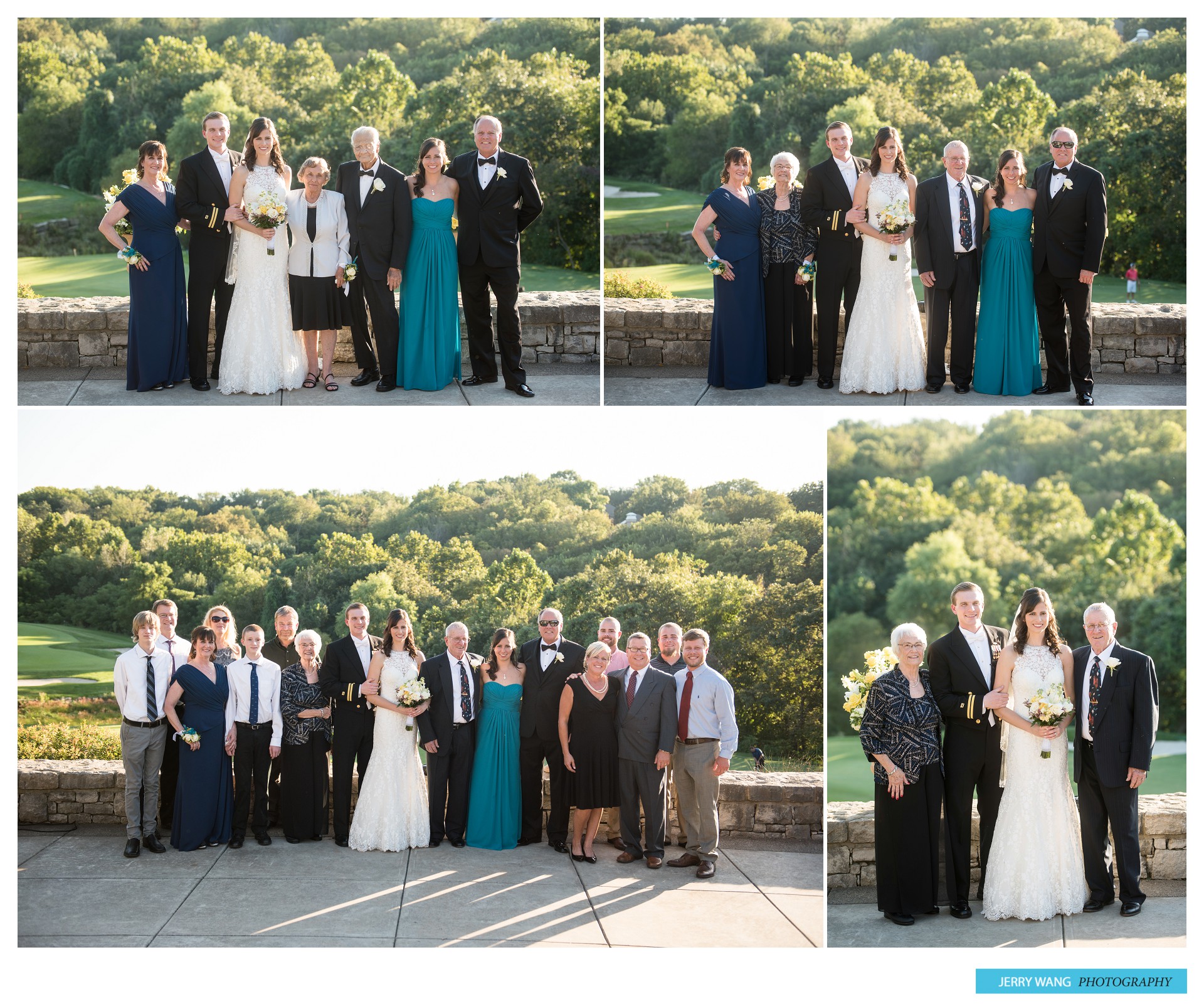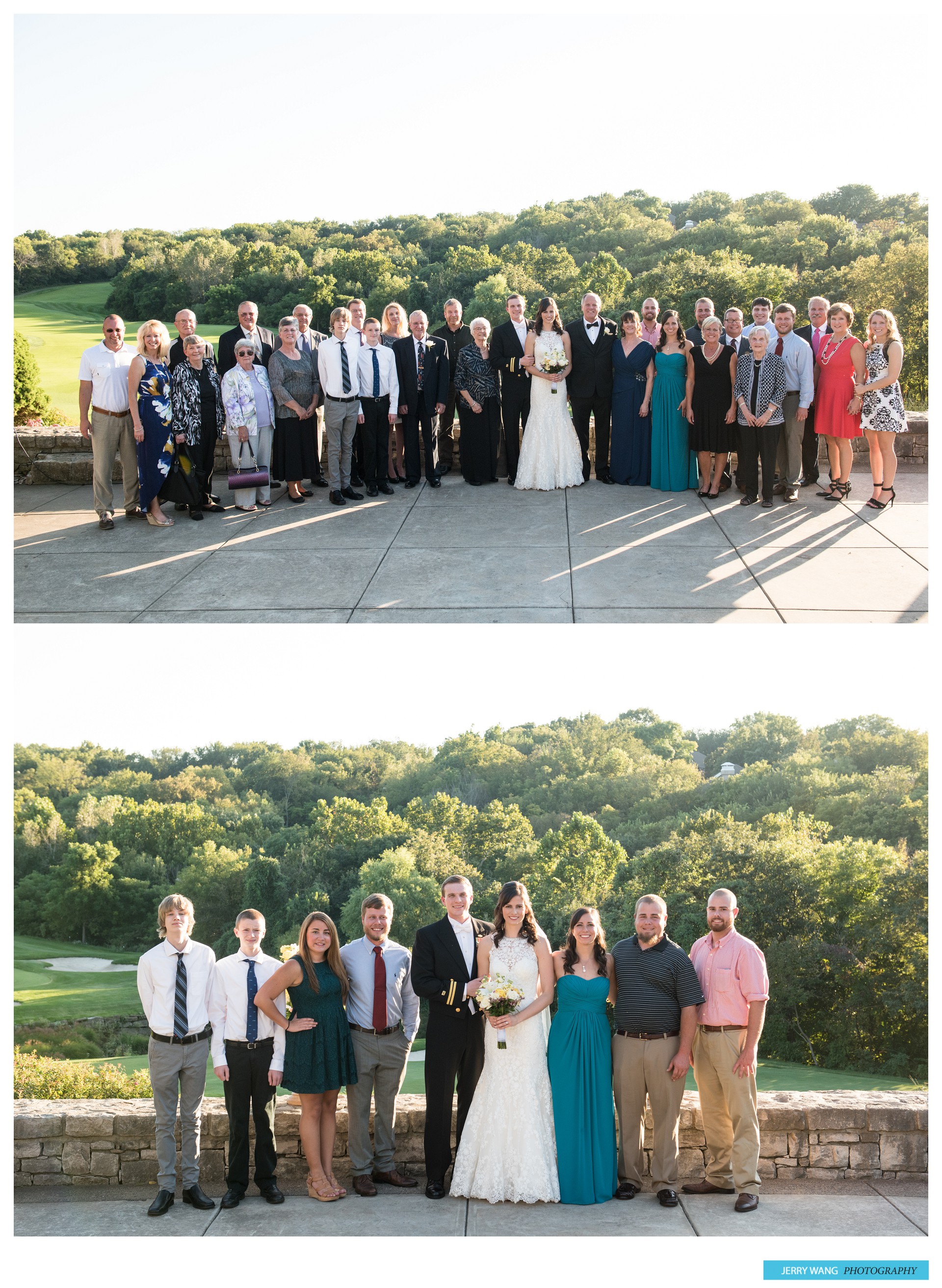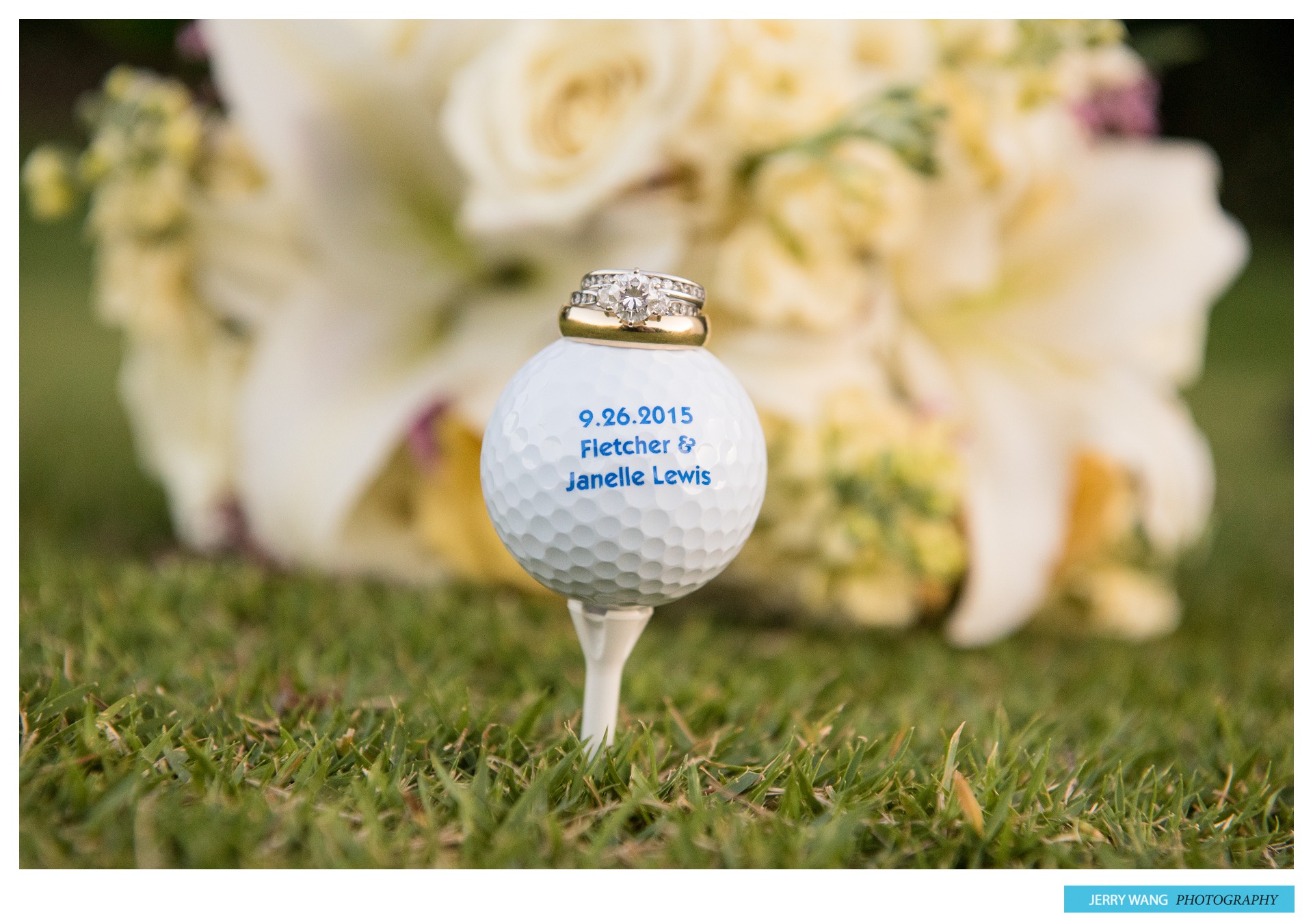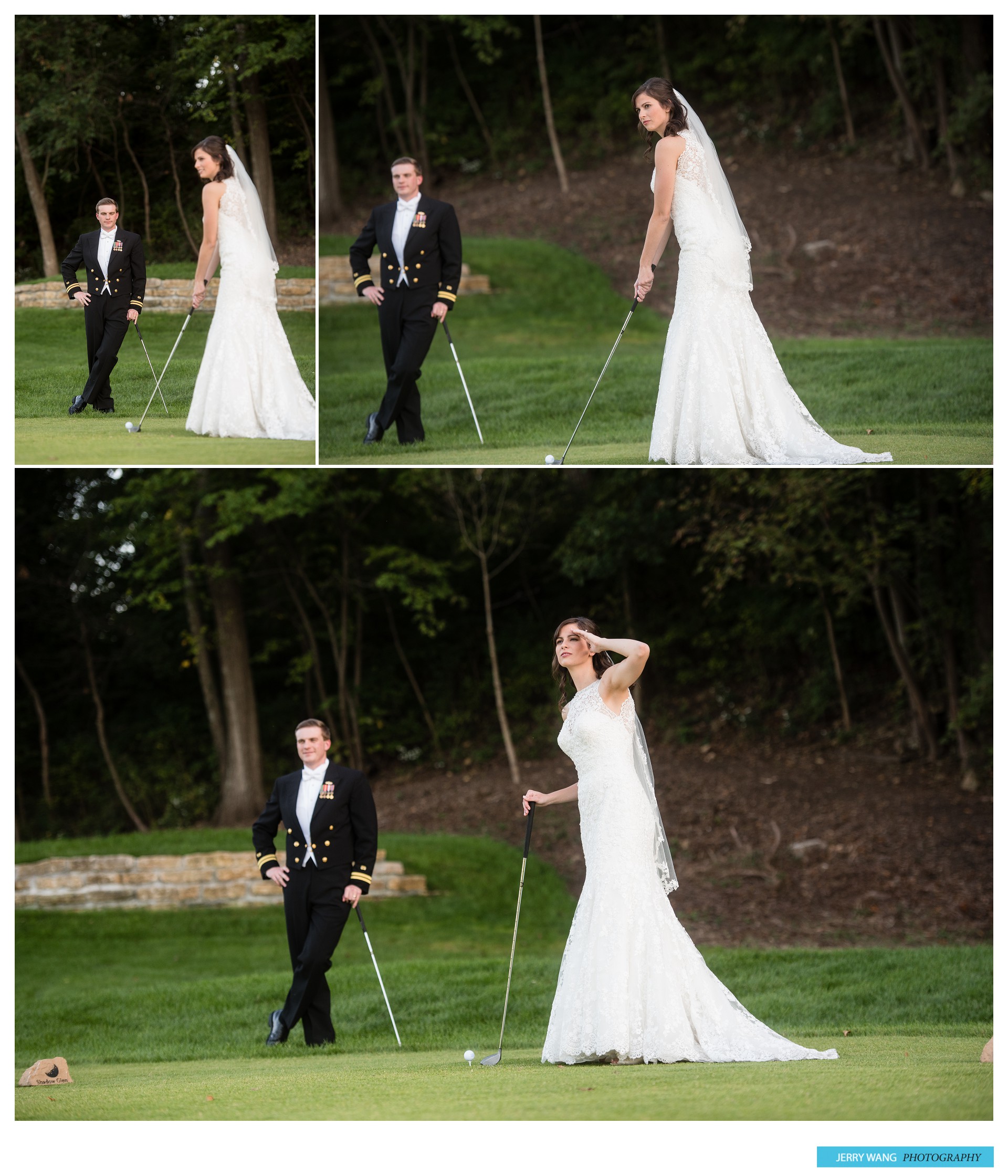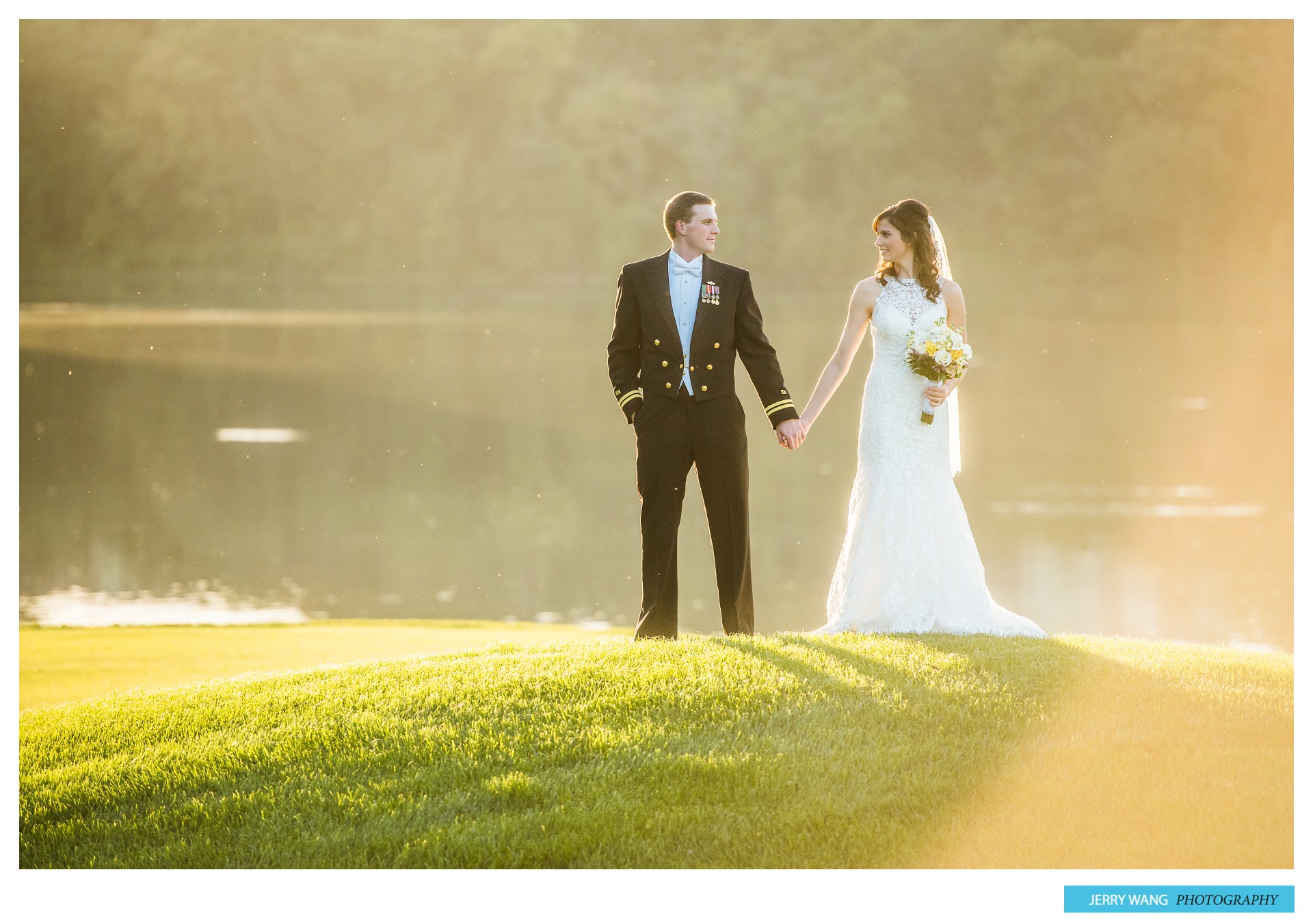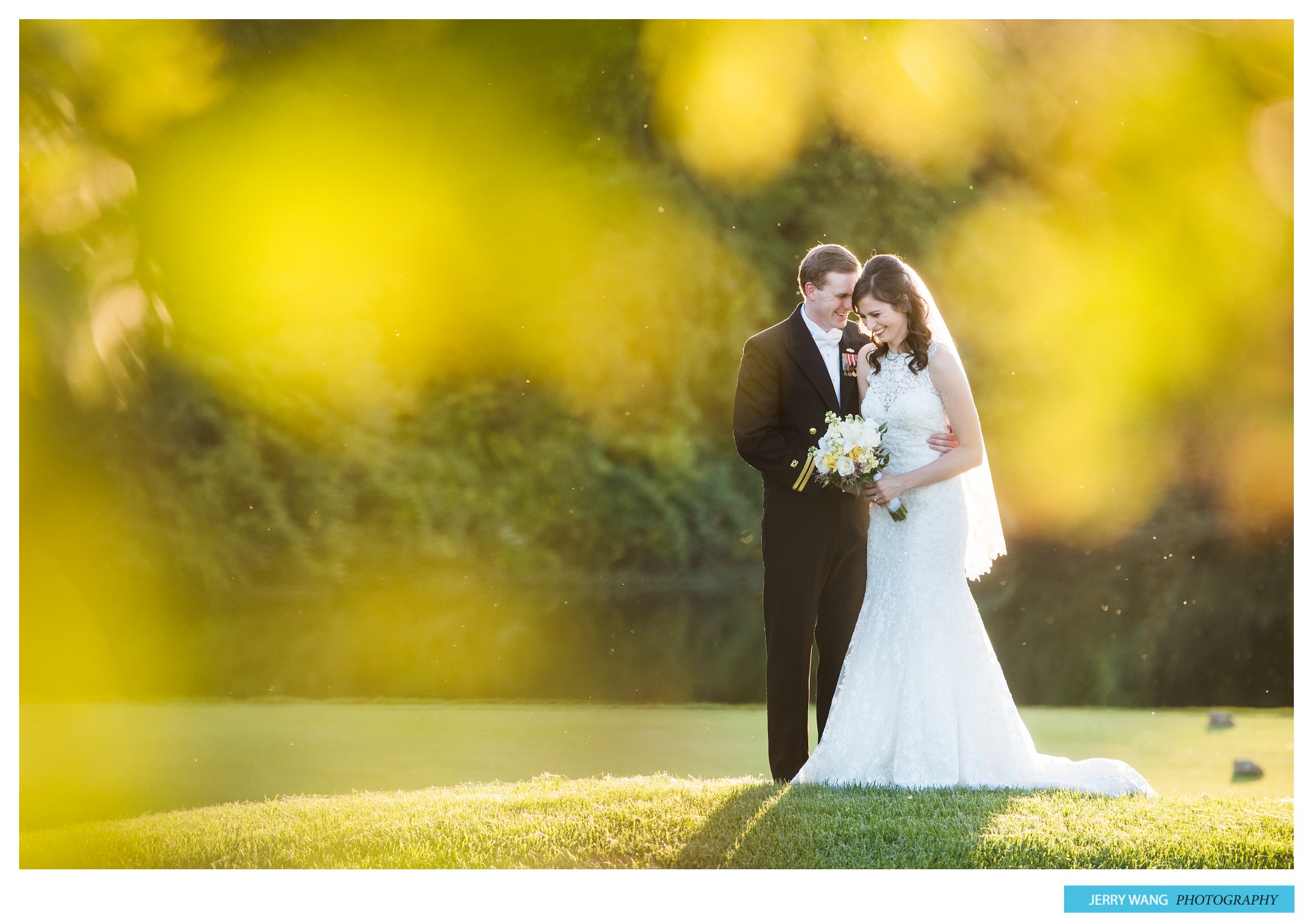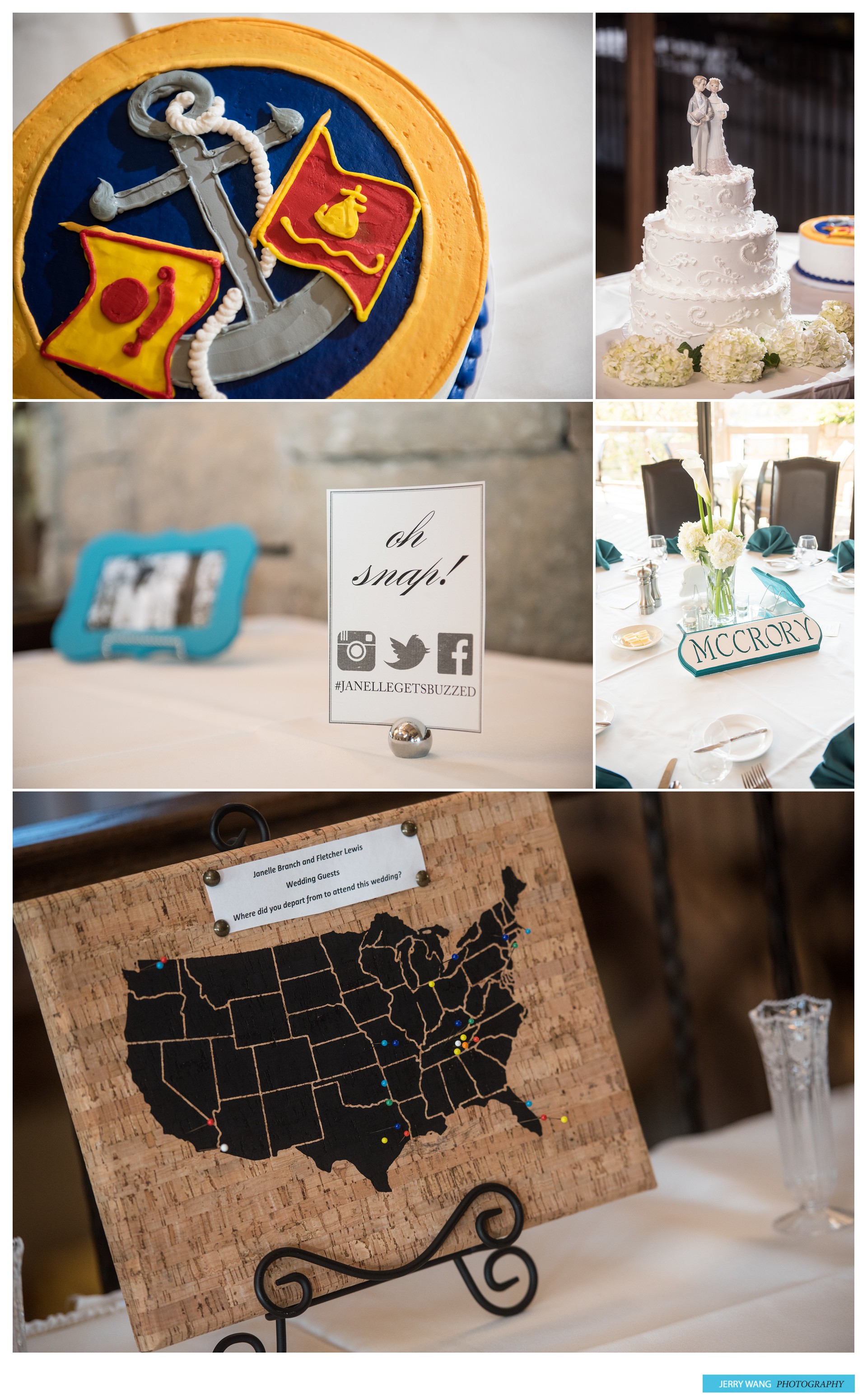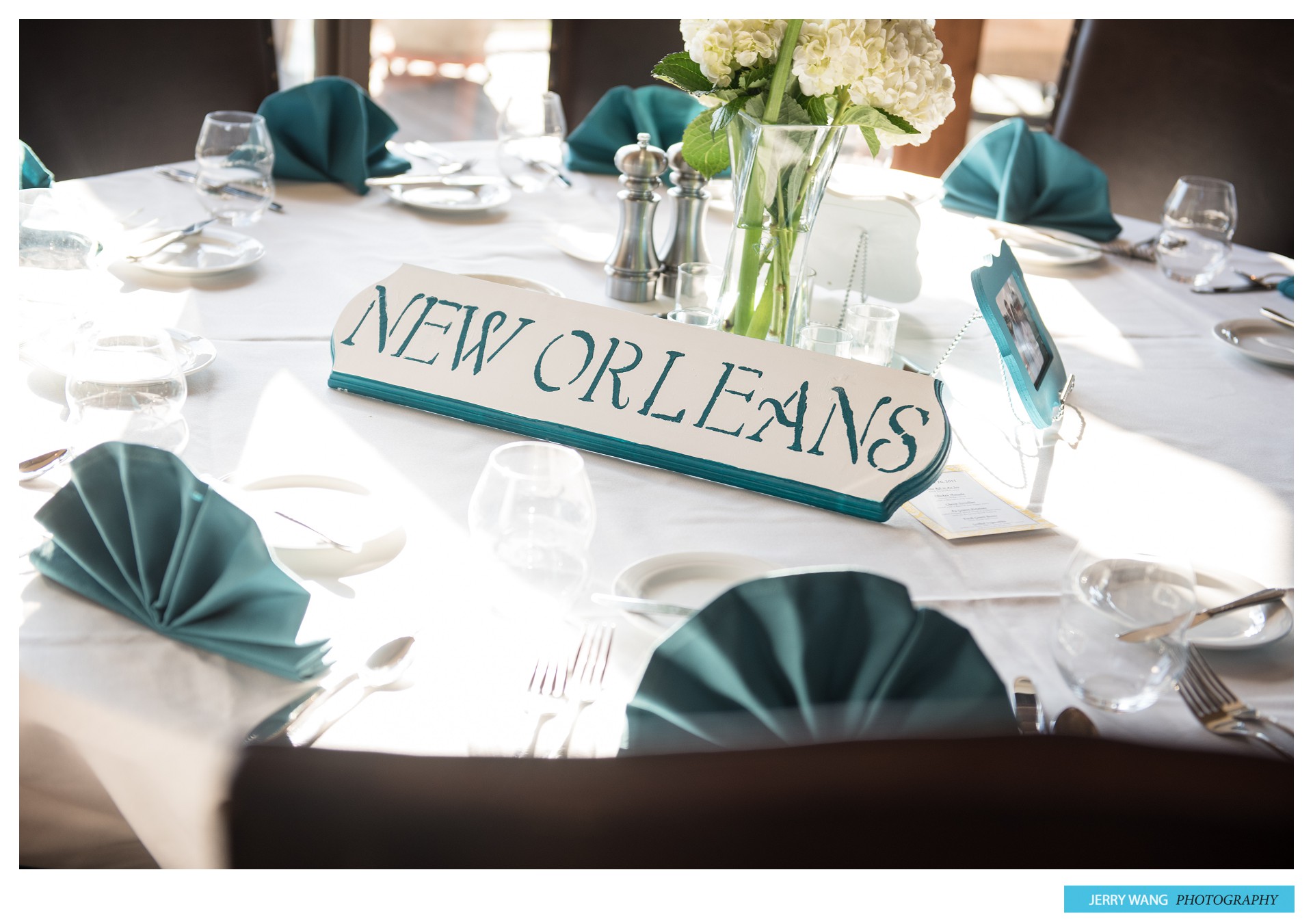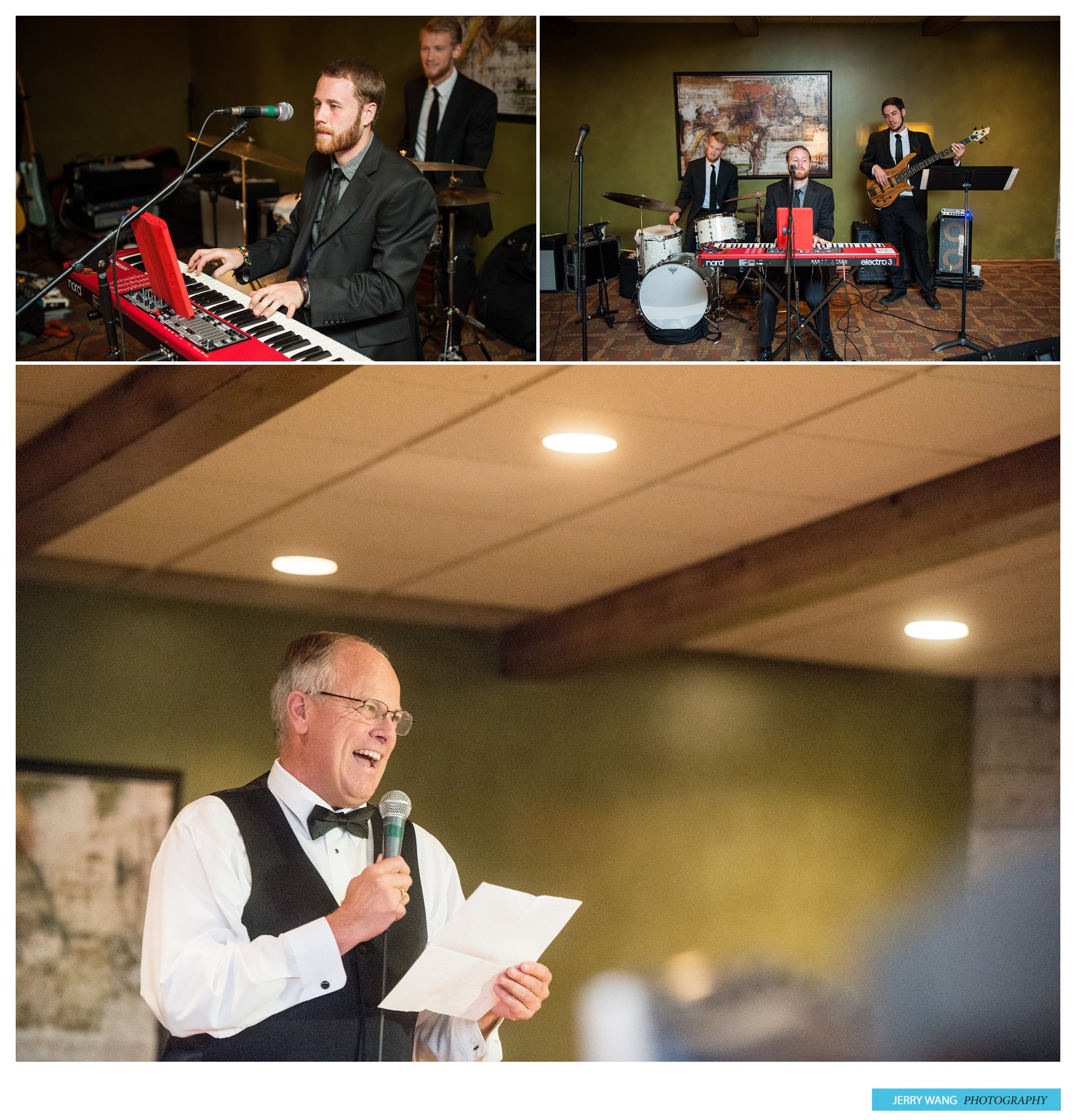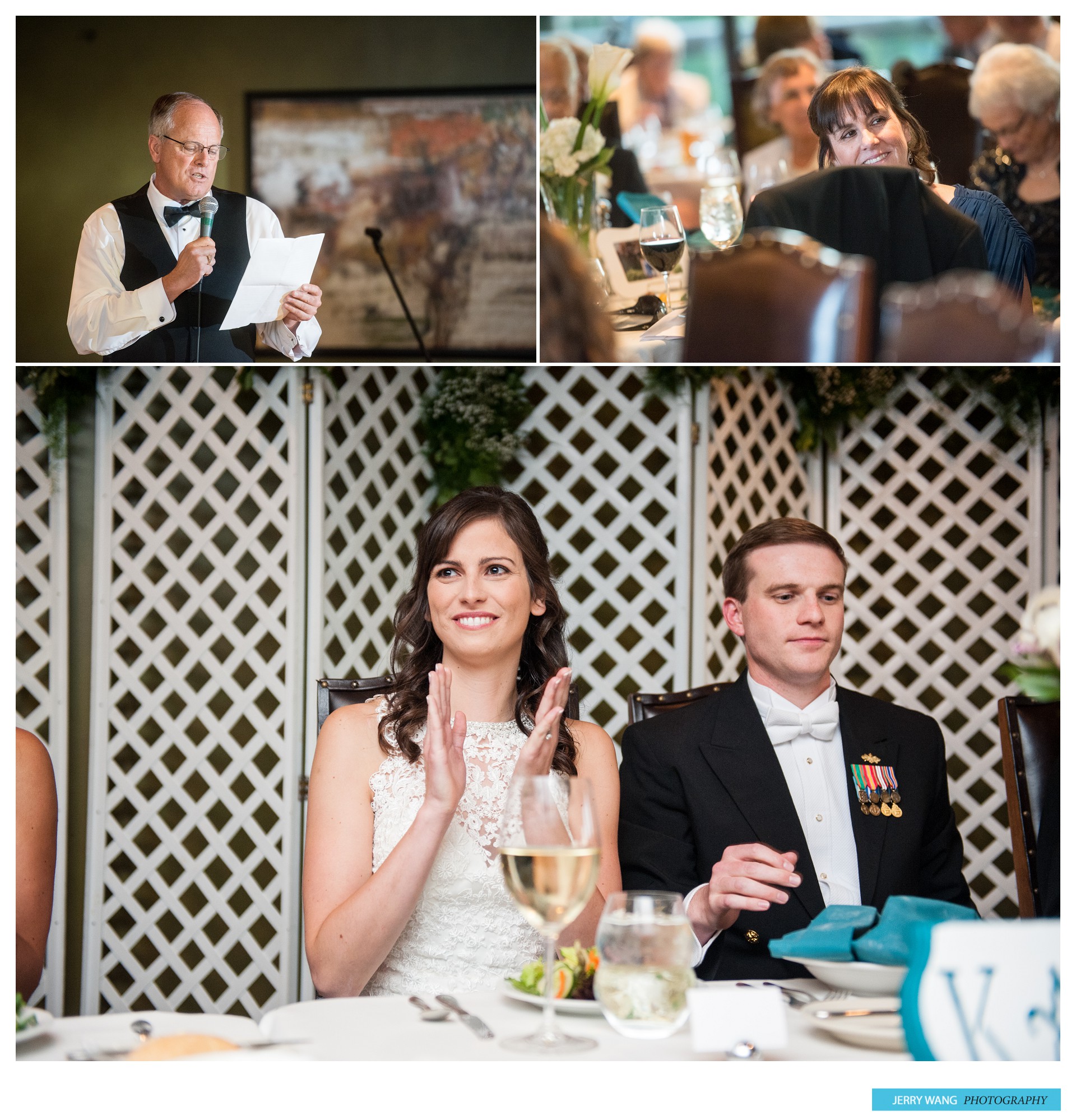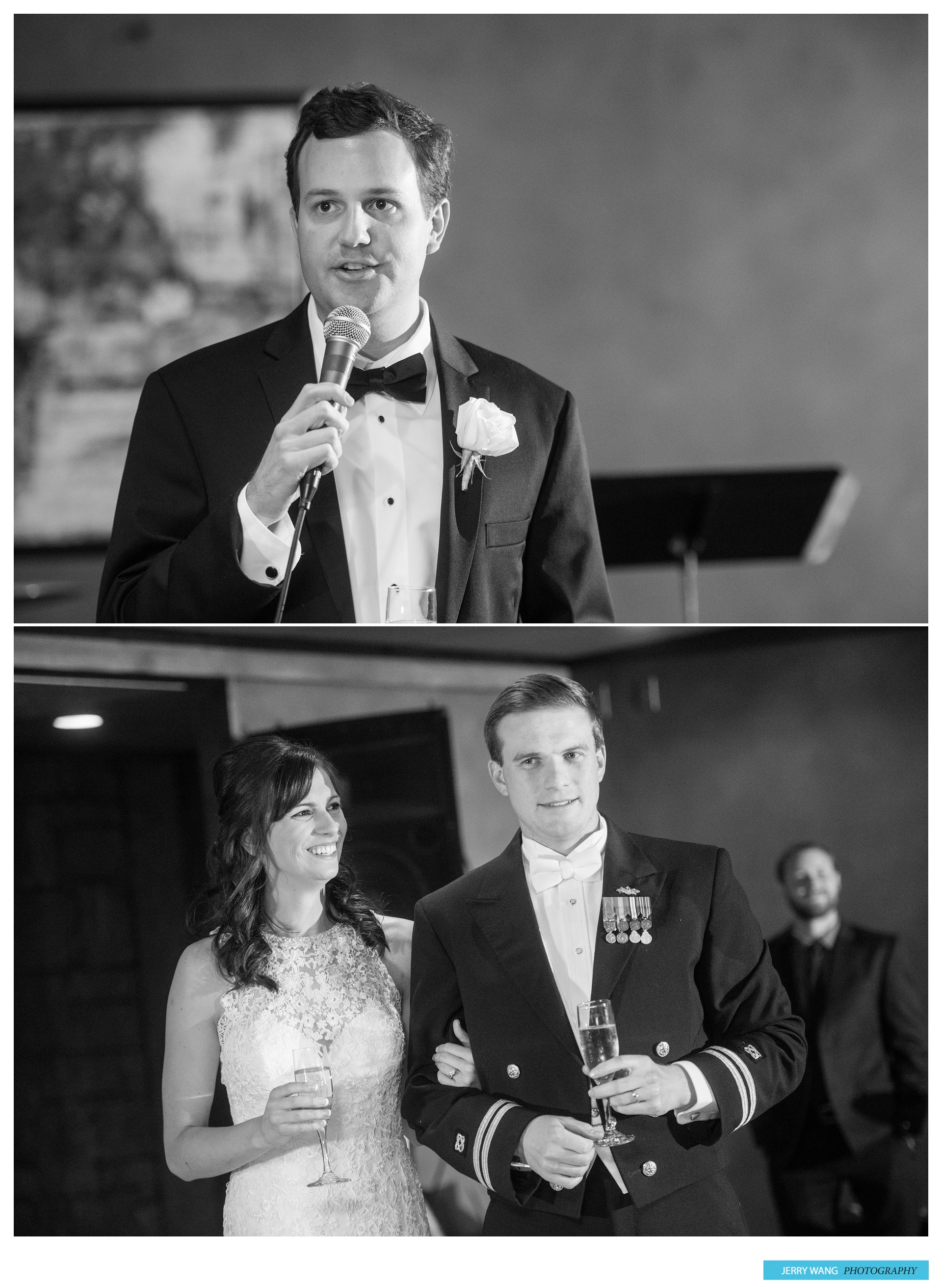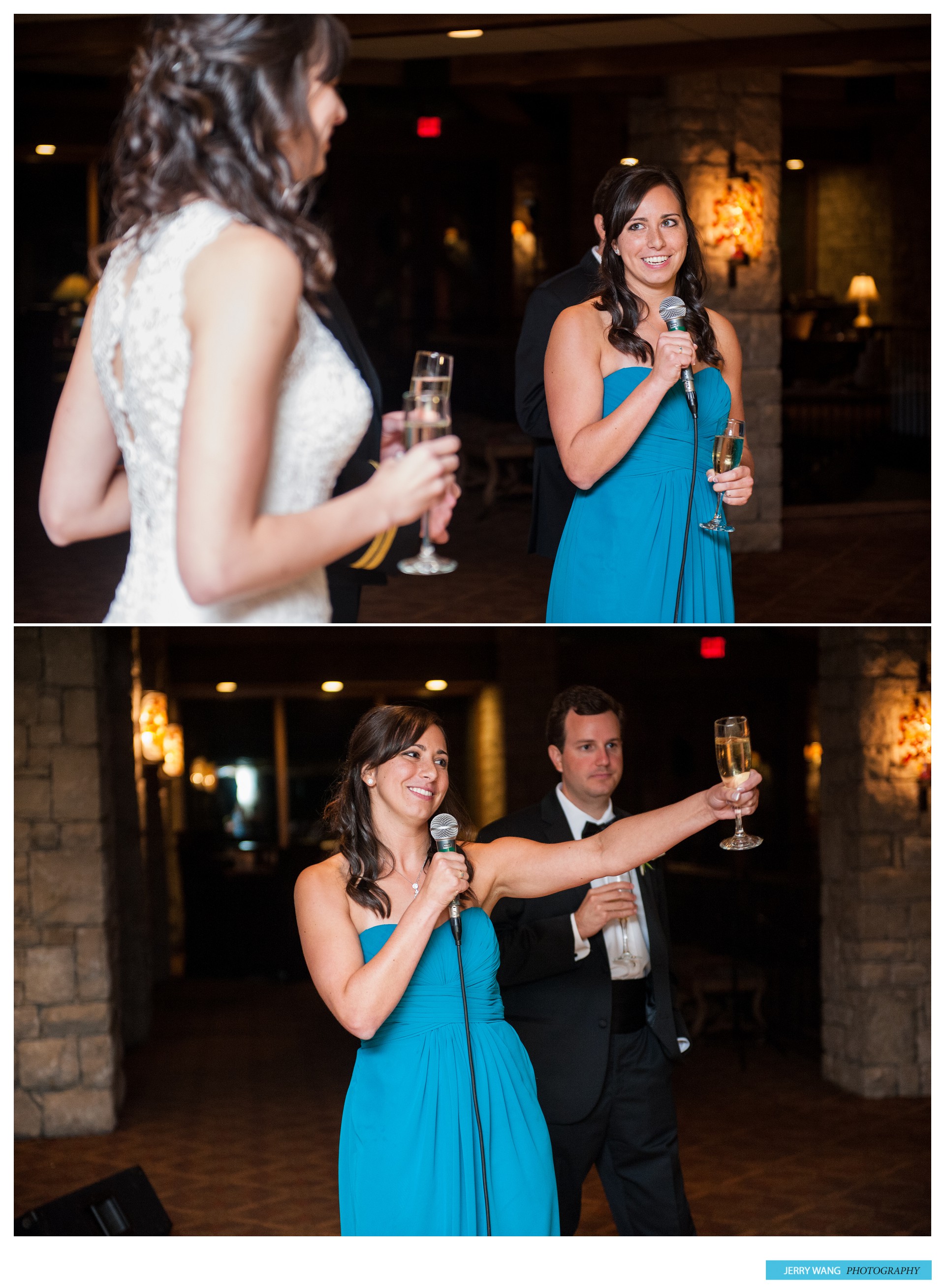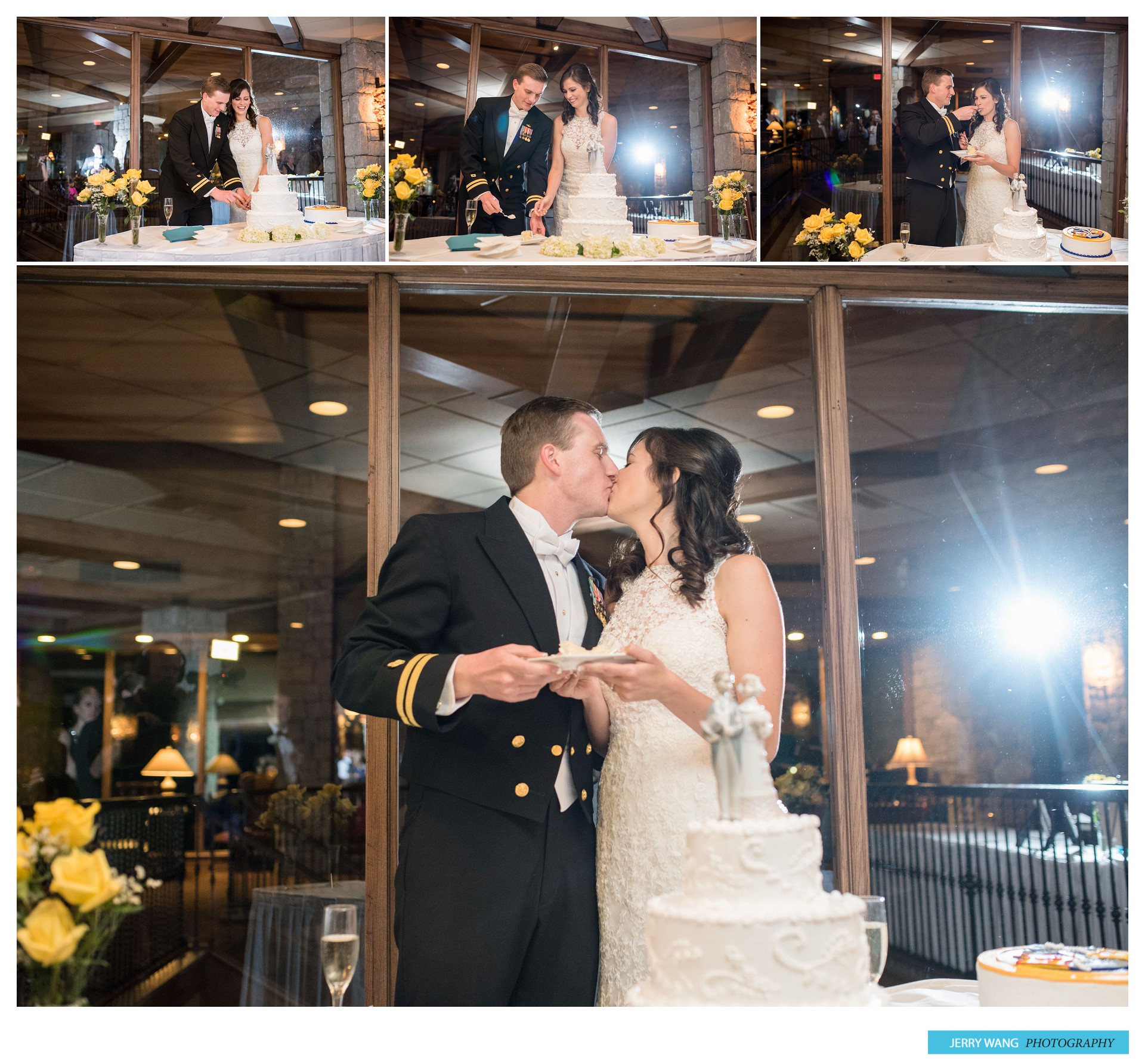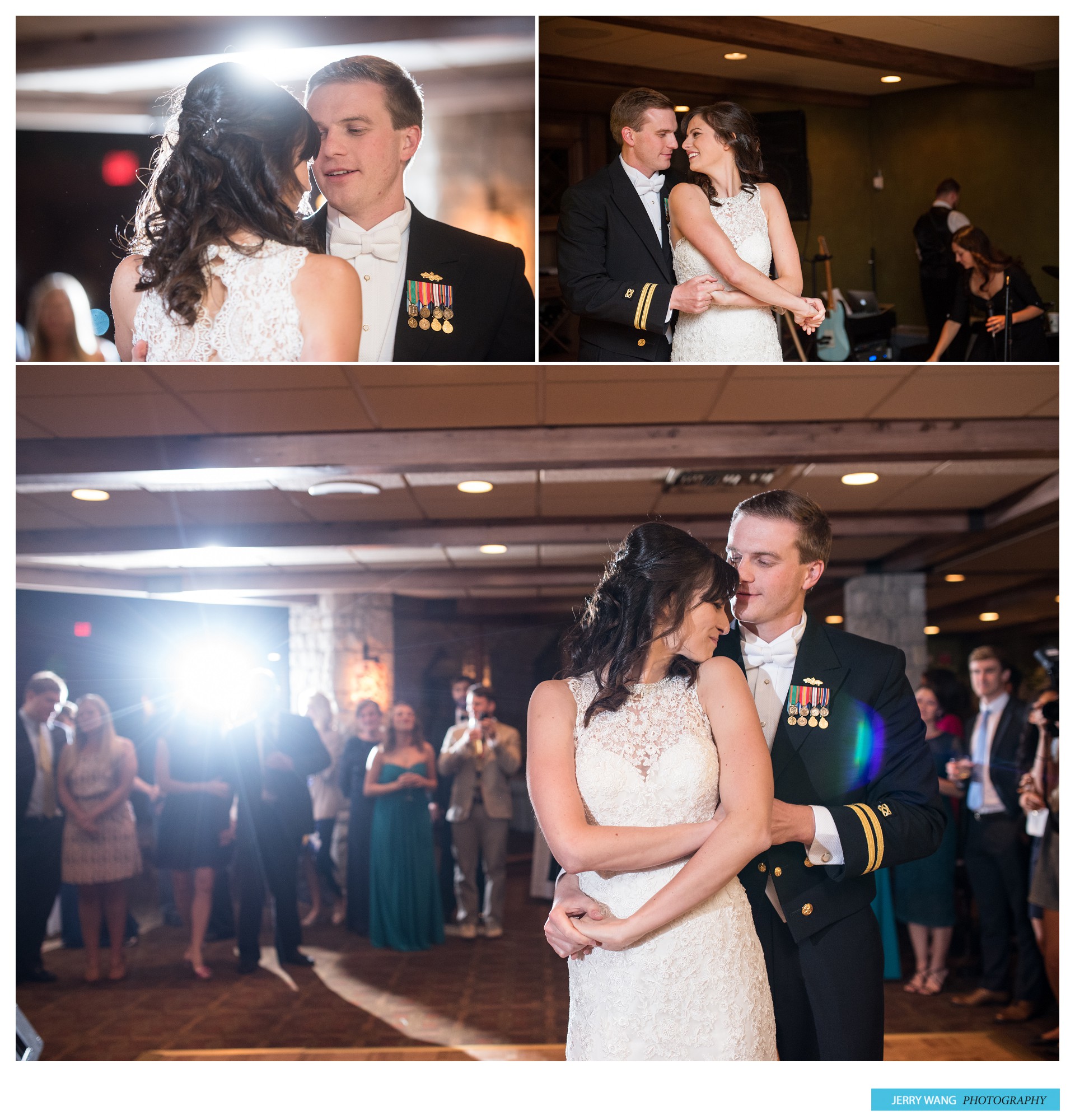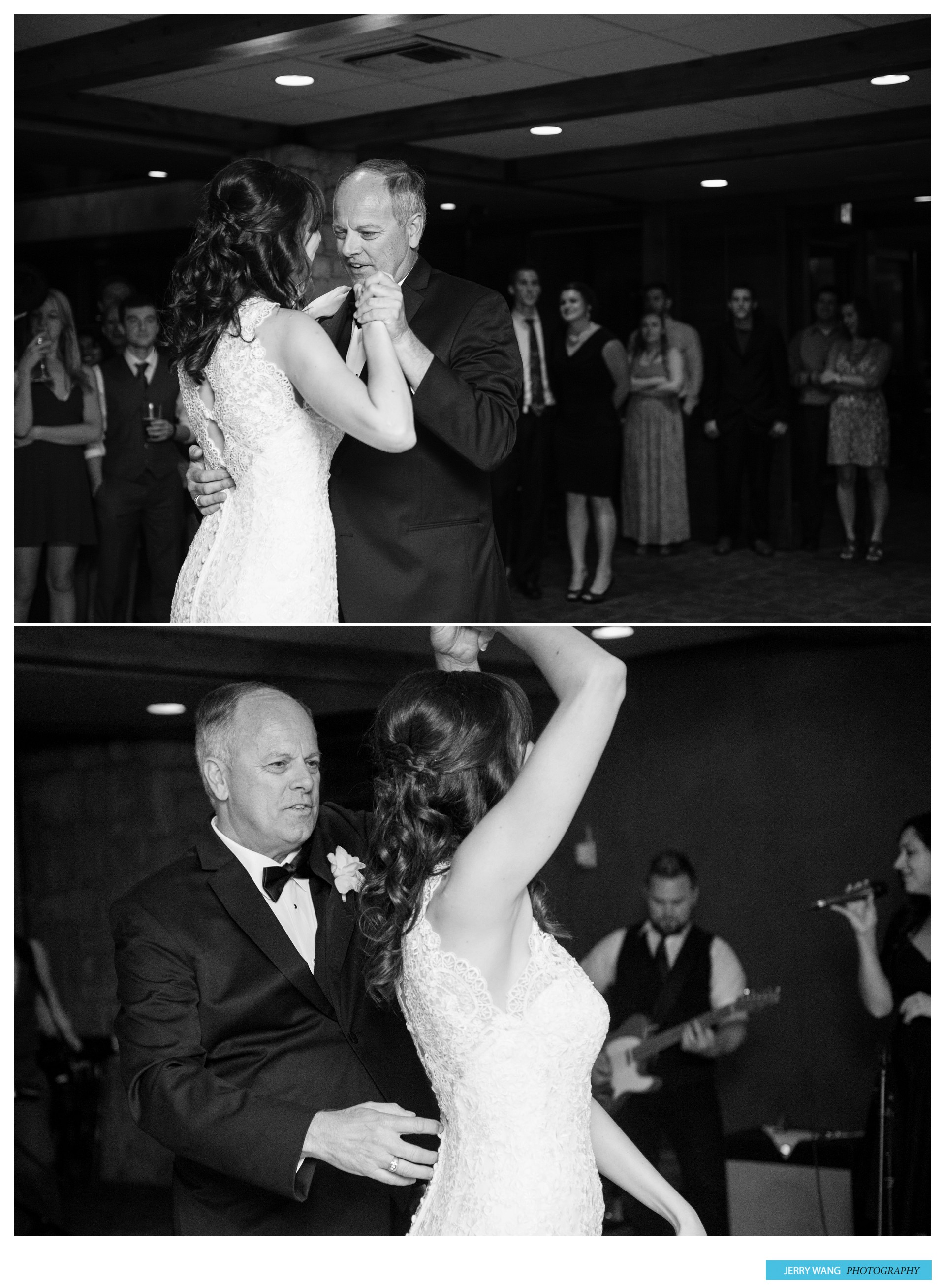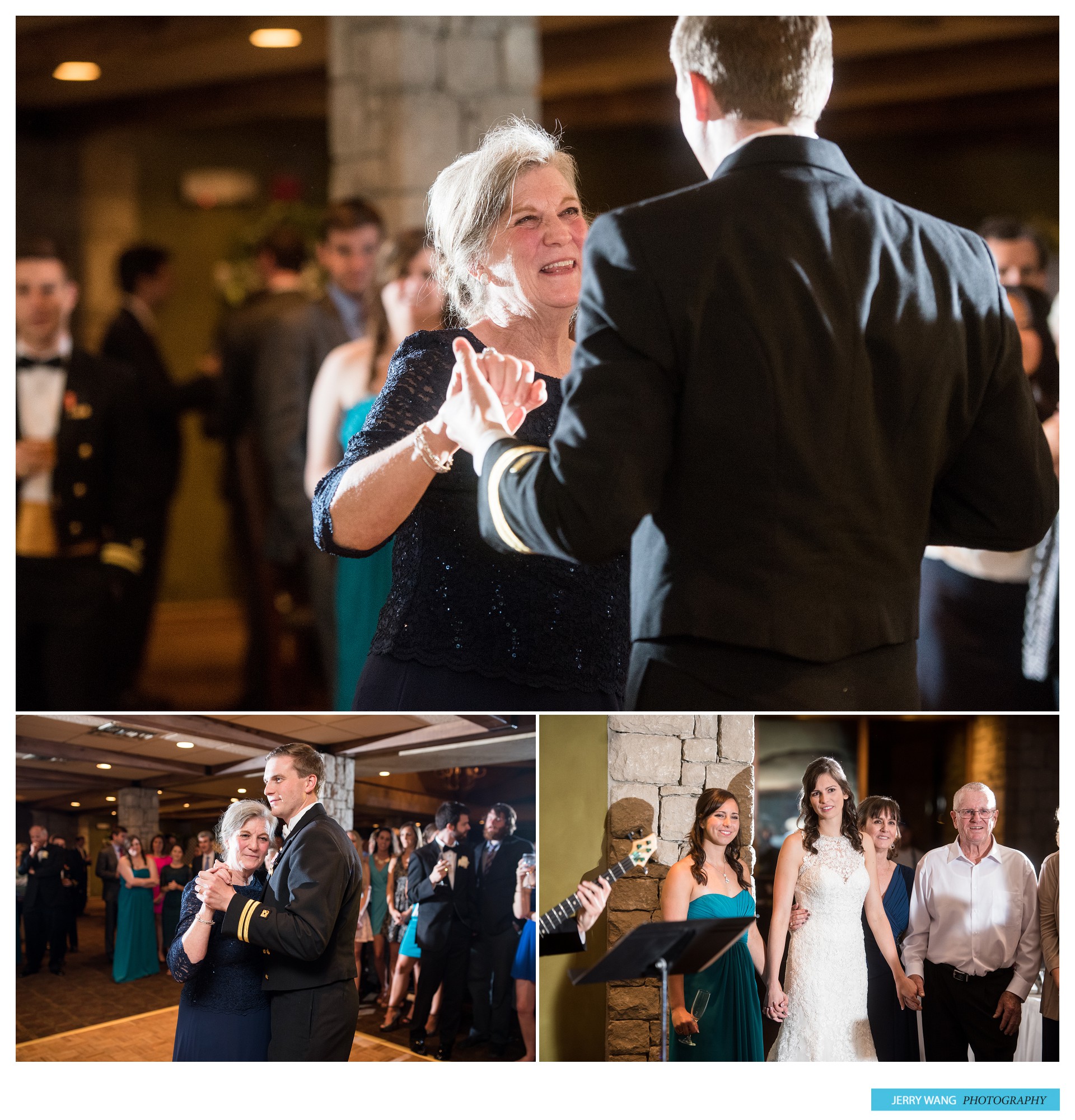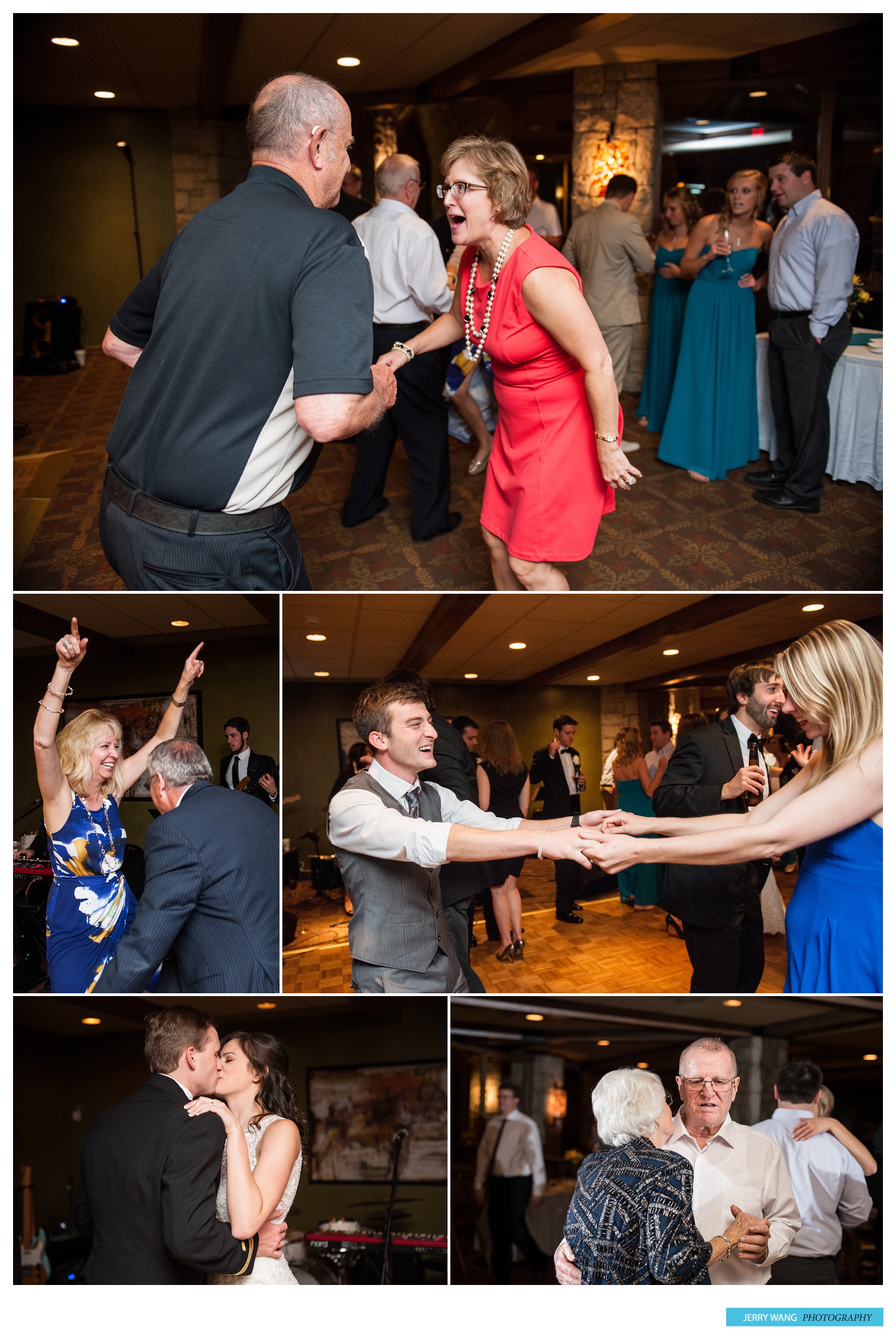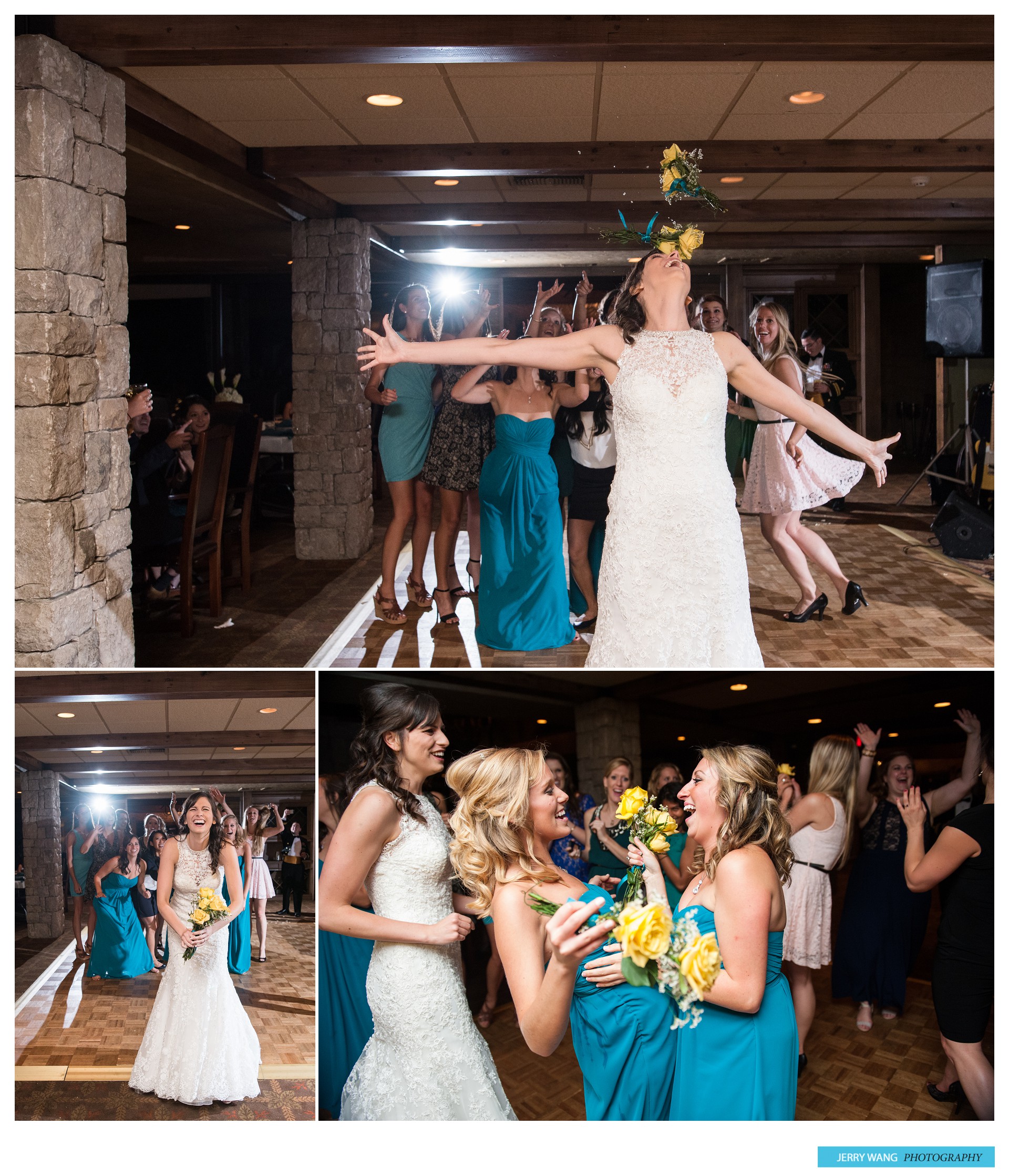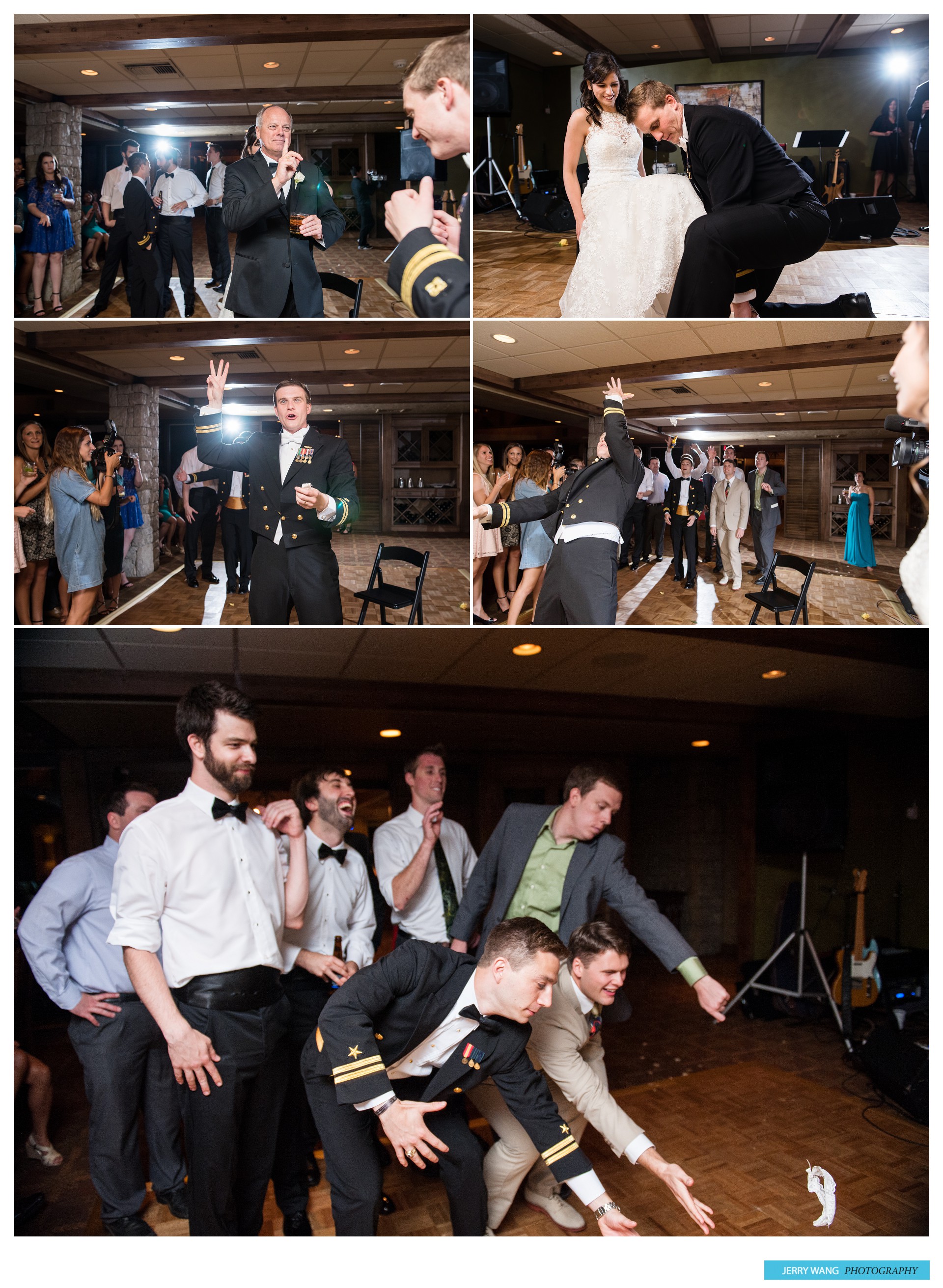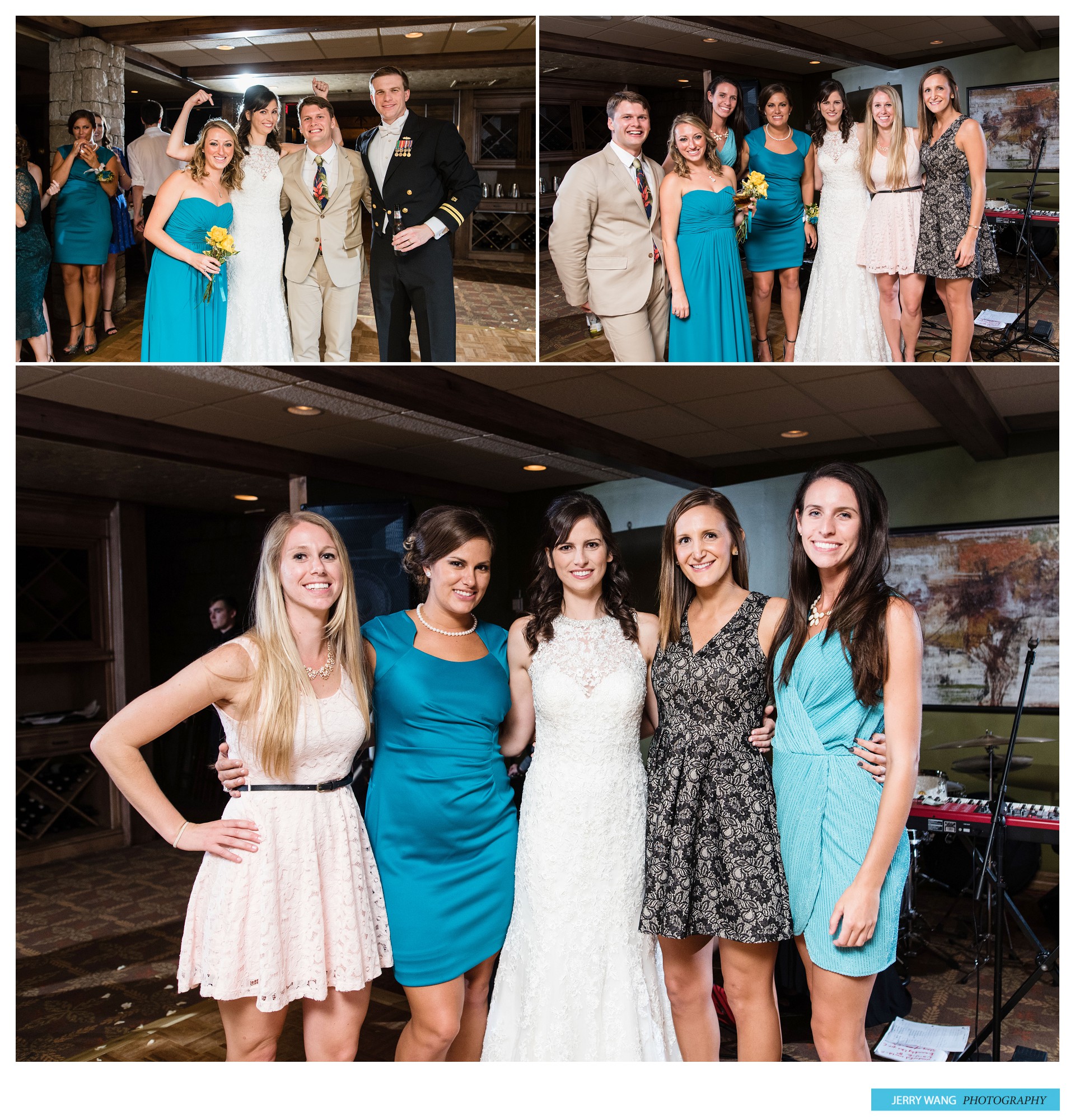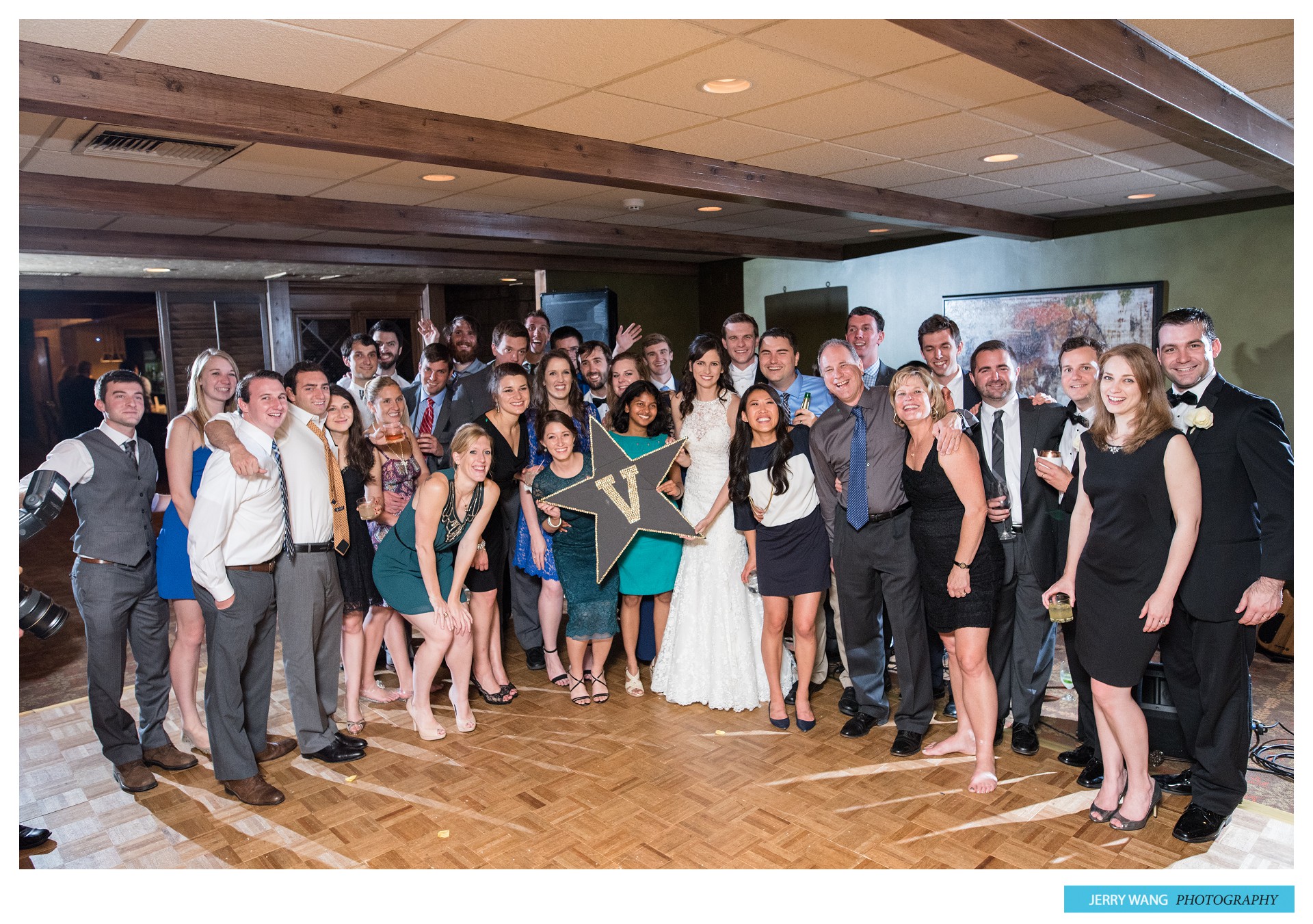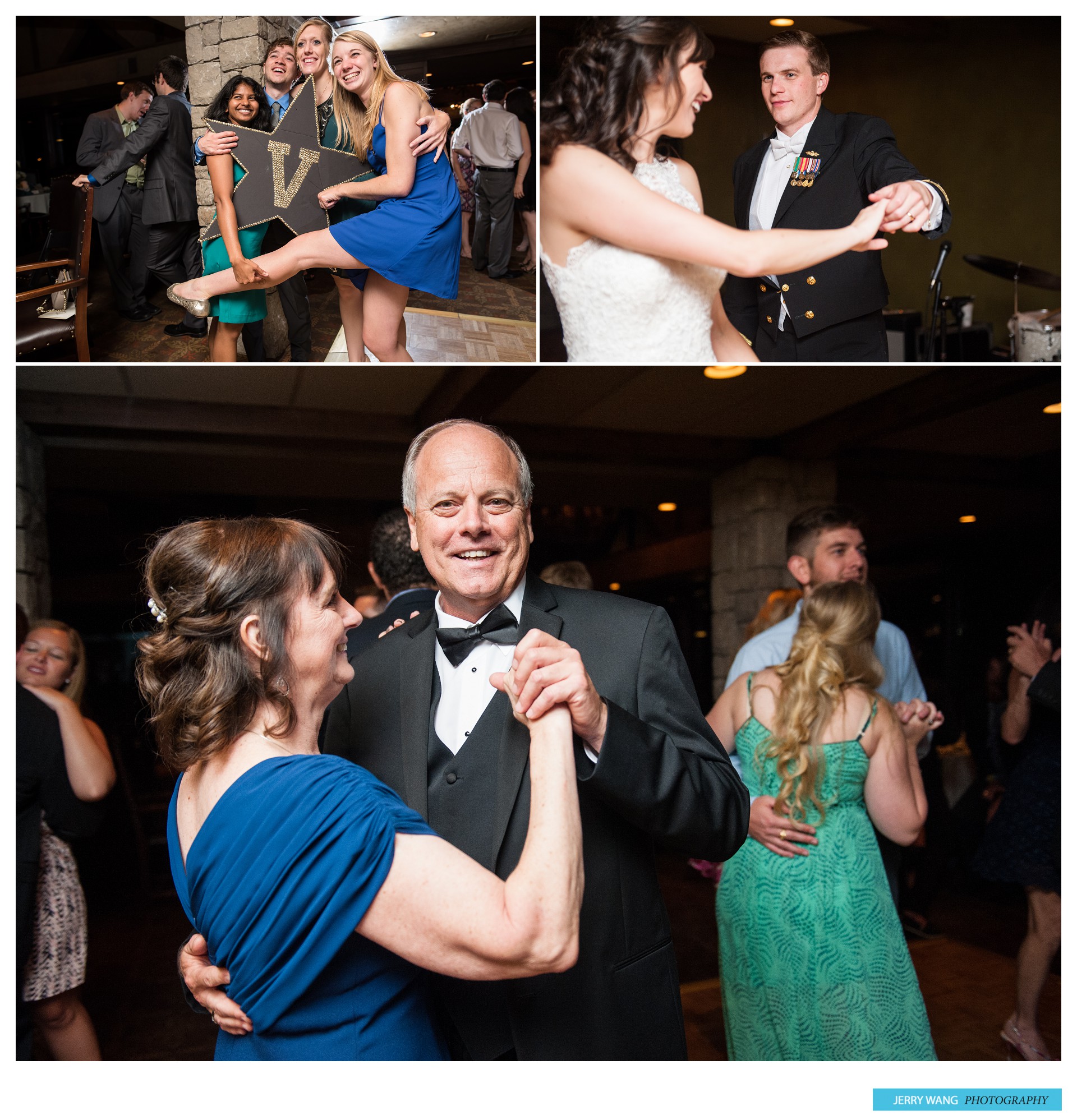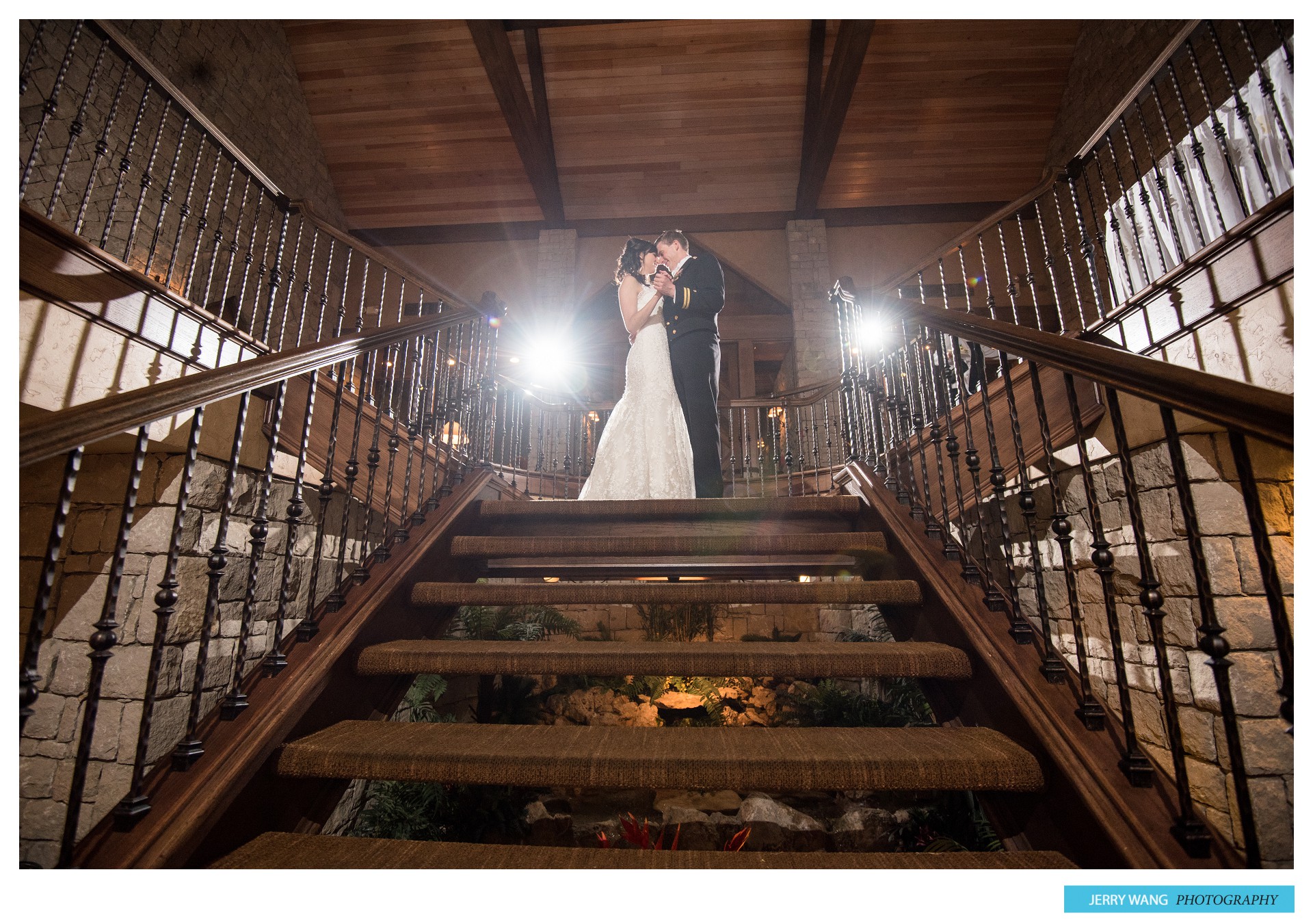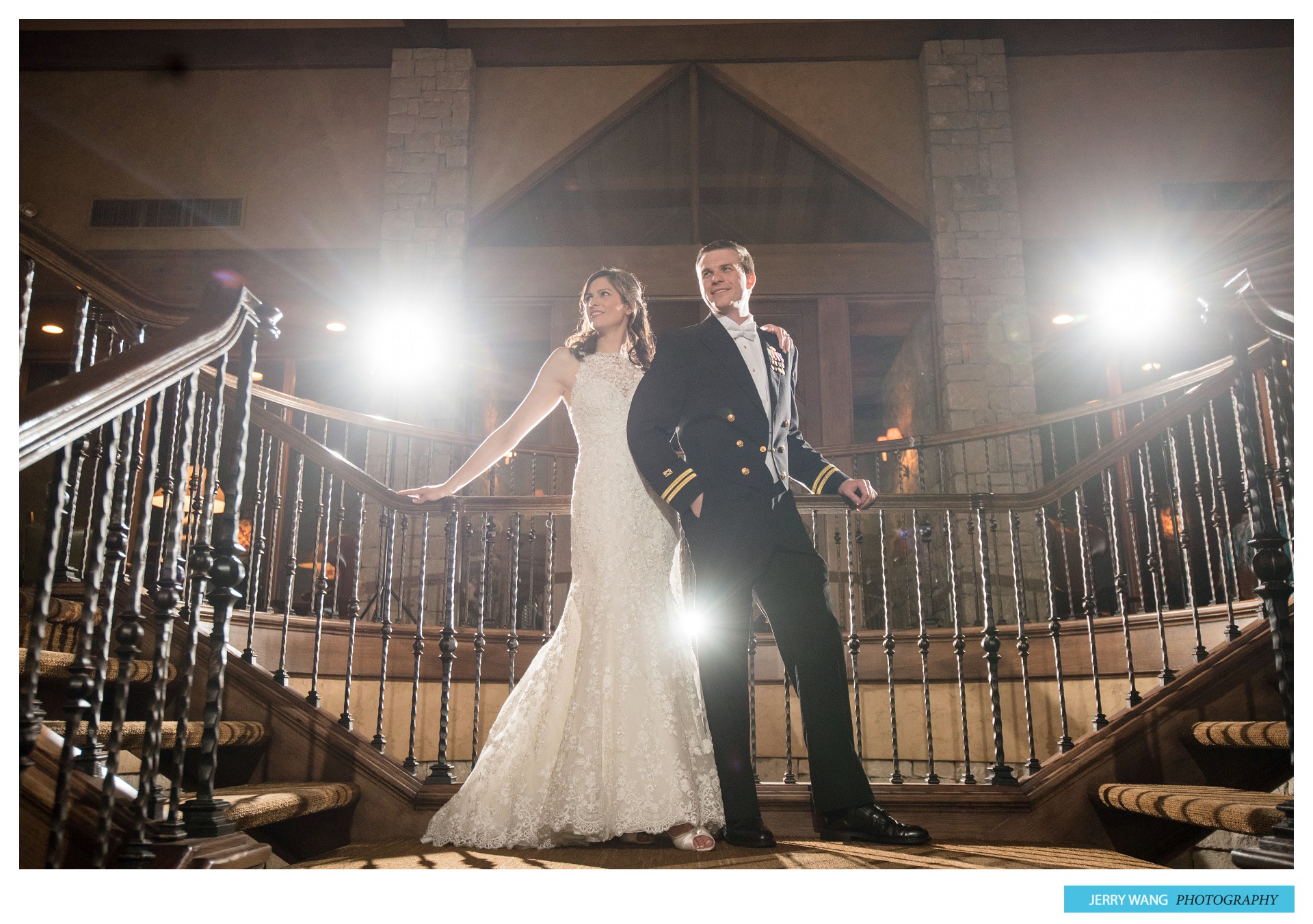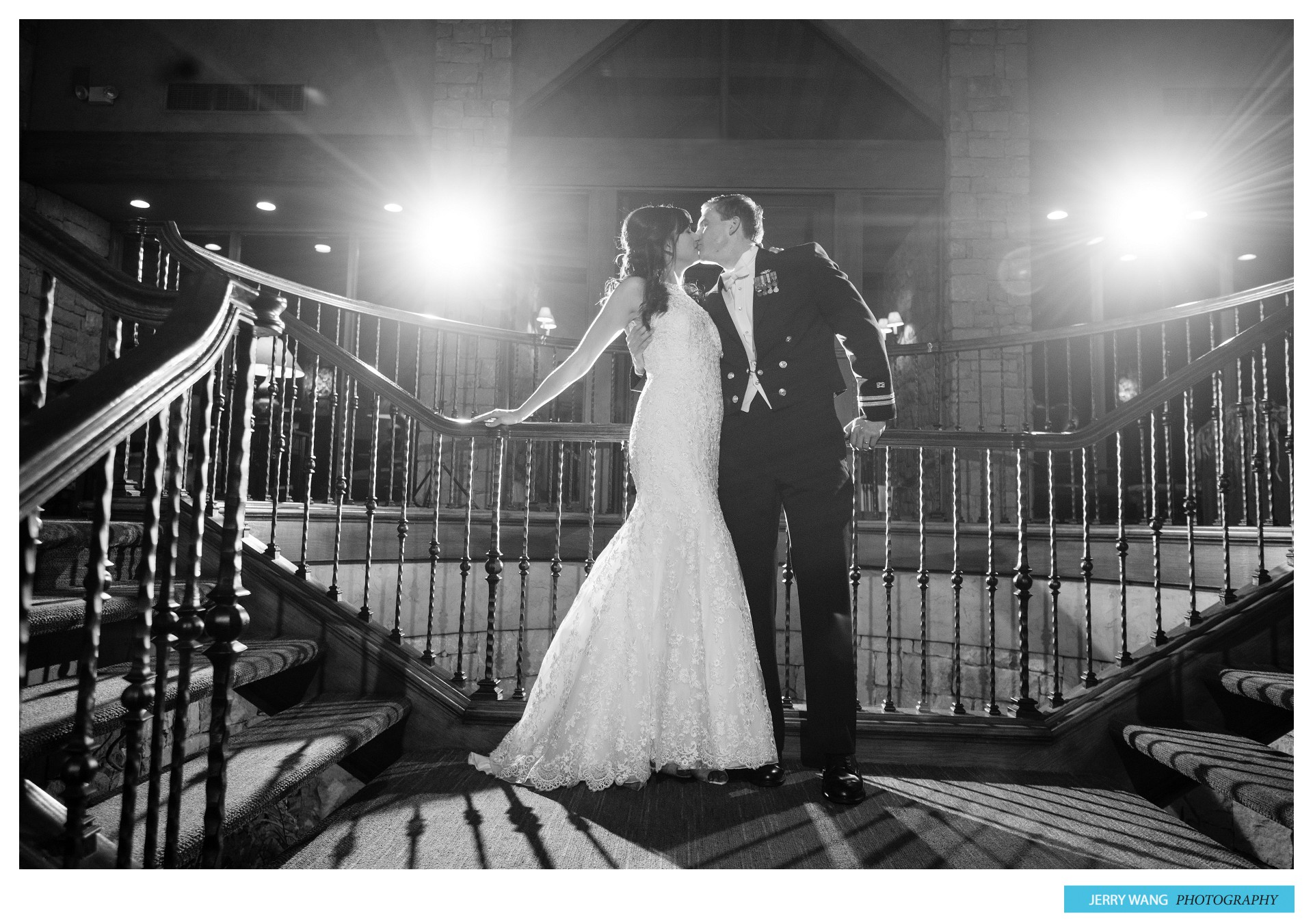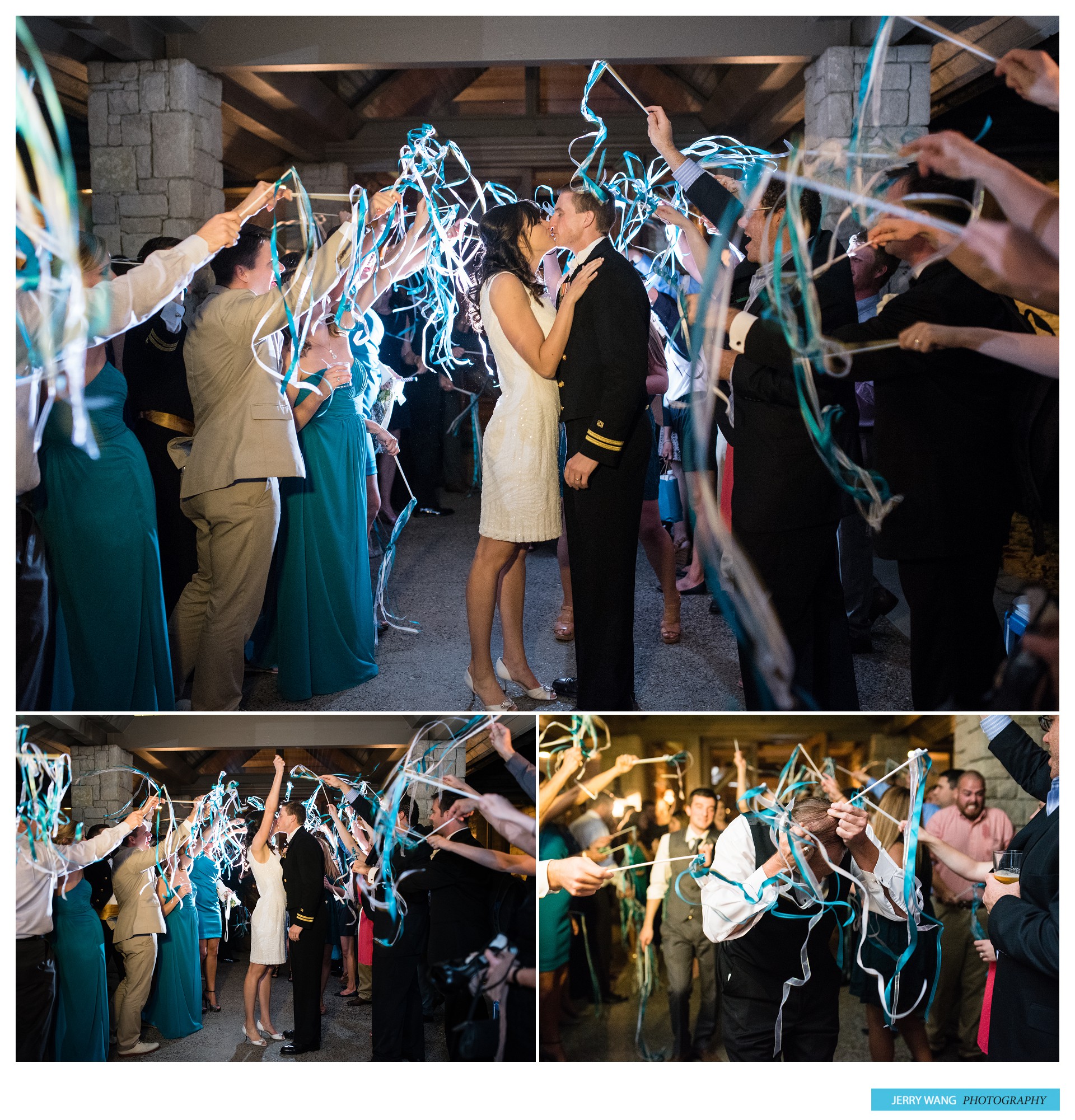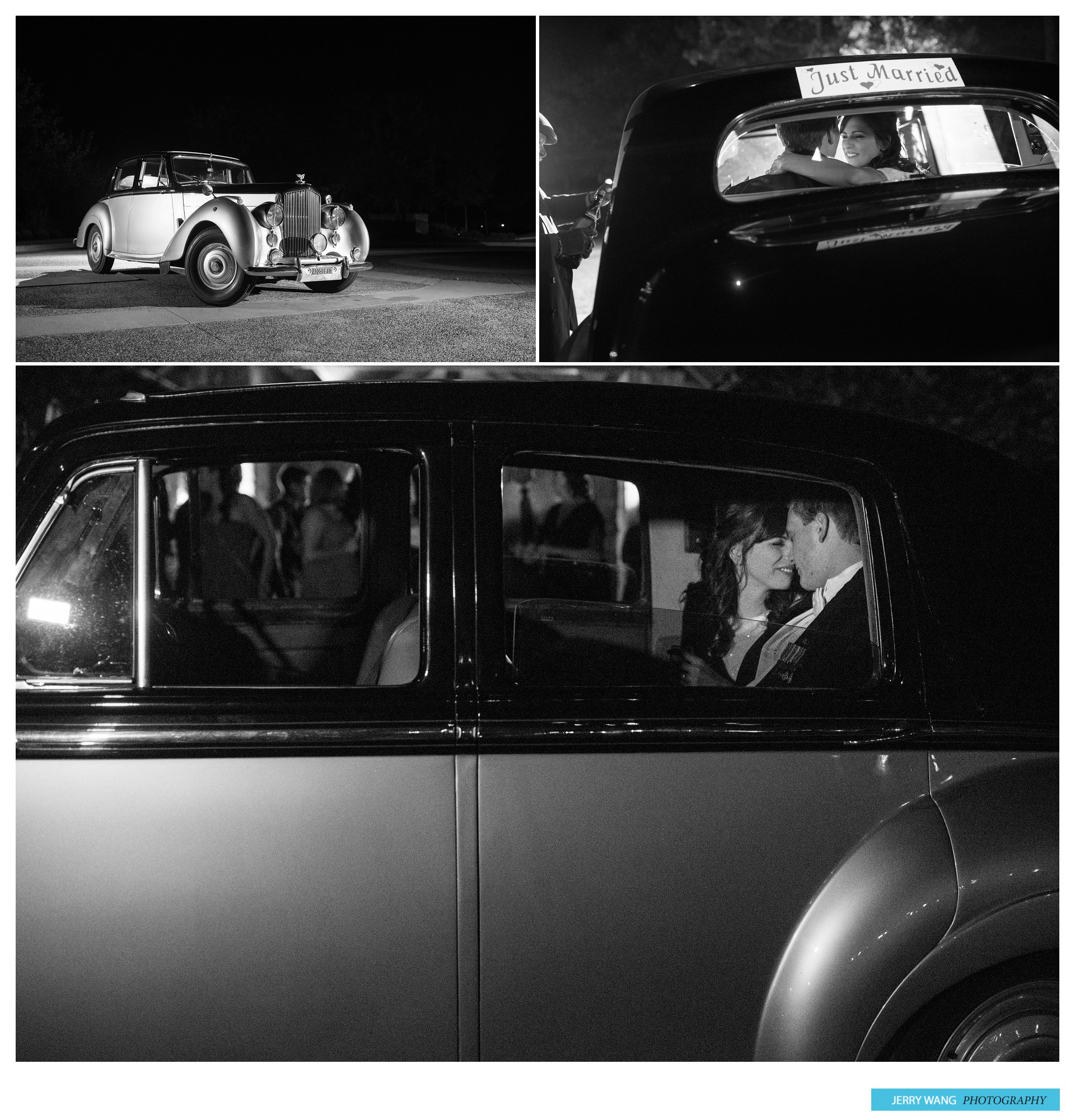 Comments
comments