Photos from Jennifer and Ben's fall wedding in Lawrence, Kansas at the Castle Tea Room and Liberty Hall. Photos by Kansas City wedding photographer Jerry Wang Photography.
Tell us how you first met? Who what when where why? Give us the dirty details.
JEN: We met through a mutual friend. We went out in Lawrence on the weekend with a group of people and didn't really talk that night, but I do remember noticing him. We eventually became friends and then after a few months, we became more-than-friends!
BEN: Jennifer and I met through a mutual friend. She had been working on a clothing line with our friend Ricky. She just slowly melted into my circle of friends.
When did you know he / she was the one? Was there something he / she did?
JEN: Before we started dating, there was a night when Ben dropped me off at my house. When I gave him a hug good-bye it just felt right.
BEN: The first time I knew I wanted to marry Jenny was after we took a trip to NYC a few years ago. I'm not the easiest person to travel with and sometimes stressful travelling situations can test the patience of people or expose cracks in a relationship. There was none of that with her, we enjoyed the entire trip together and I felt comfortable and myself with her.
What is the most memorable date you've ever had?
JEN: There are so many – I can't even choose!.
BEN: Eating a simple homemade Italian dish prepared by our hosts on a rooftop riad in Marrakech this past summer.
Tell us about the proposal (did you see it coming, how long was it in the planning? How did you feel? Nervous, excited, freaking out?)
BEN: The proposal was one of the situations that is probably funnier now, in hindsight, than it was at the time. We went on a trip to Chicago and for some reason I was convinced she knew I was going to propose. Rather than playing it cool, I decided to run a bit of deception which quickly spiraled out of control to the point that we nearly had an argument. This conversation started on the plane and continued onto our destination.  Not wanting to perpetuate an argument or continue to lie, I put on damage control and proposed right there on an empty orange line train car stationed at Midway in Chicago. It was definitely not "smooth" but I don't think either of us will ever forget it, and it was certainly real.
JEN: I saw it coming, even though Ben tried to trick me. He isn't good at surprises because I can tell when something is up – so it turned into a confusing mess. Long story short, he ended up proposing on an empty subway car in Chicago and claims that I didn't answer, I just put the ring on…
Tell us the one thing you love most about each other.
JEN: Ben is my best friend! We have a great time together, and I can count on him – always.
BEN:  I love that Jennifer has a strong sense of self worth, drive, and goals. She is extremely determined and consistently achieves goals she sets for herself. I also love that she isn't afraid to speak her mind and is honest.
If you feel comfortable, share with us something silly or quirky the other person does
JEN: Ben forces me to witness his interpretive dance moves.
Describe the theme or décor for your wedding.
JEN: Classy—black and white, with touches of gold. Lots of good music!
Vendor List: 
Photography | Jerry Wang Photography
Florist | Red Door Events
Ceremony Venue | Castle Tea Room
Reception Venue | Liberty Hall
Wedding Planner | Kelli Stozl at Red Door
DJ / Entertainment | DJ Candlepants (Curtis McCoy)
Catering | Maceli's
Cake |  Amanda Hart
Dress Designer | Pronovias
Dress Salon | Gown Gallery
Bridesmaid Dresses | J. Crew
Groom Attire| Ted Baker
Ceremony Music: Arcada Strings
Reception Band: Blueprint Jazz
Bride Hair: Courtney Quirarte at Salon Pearl
Makeup: Samantha Hayes at the Dandy Hair Studio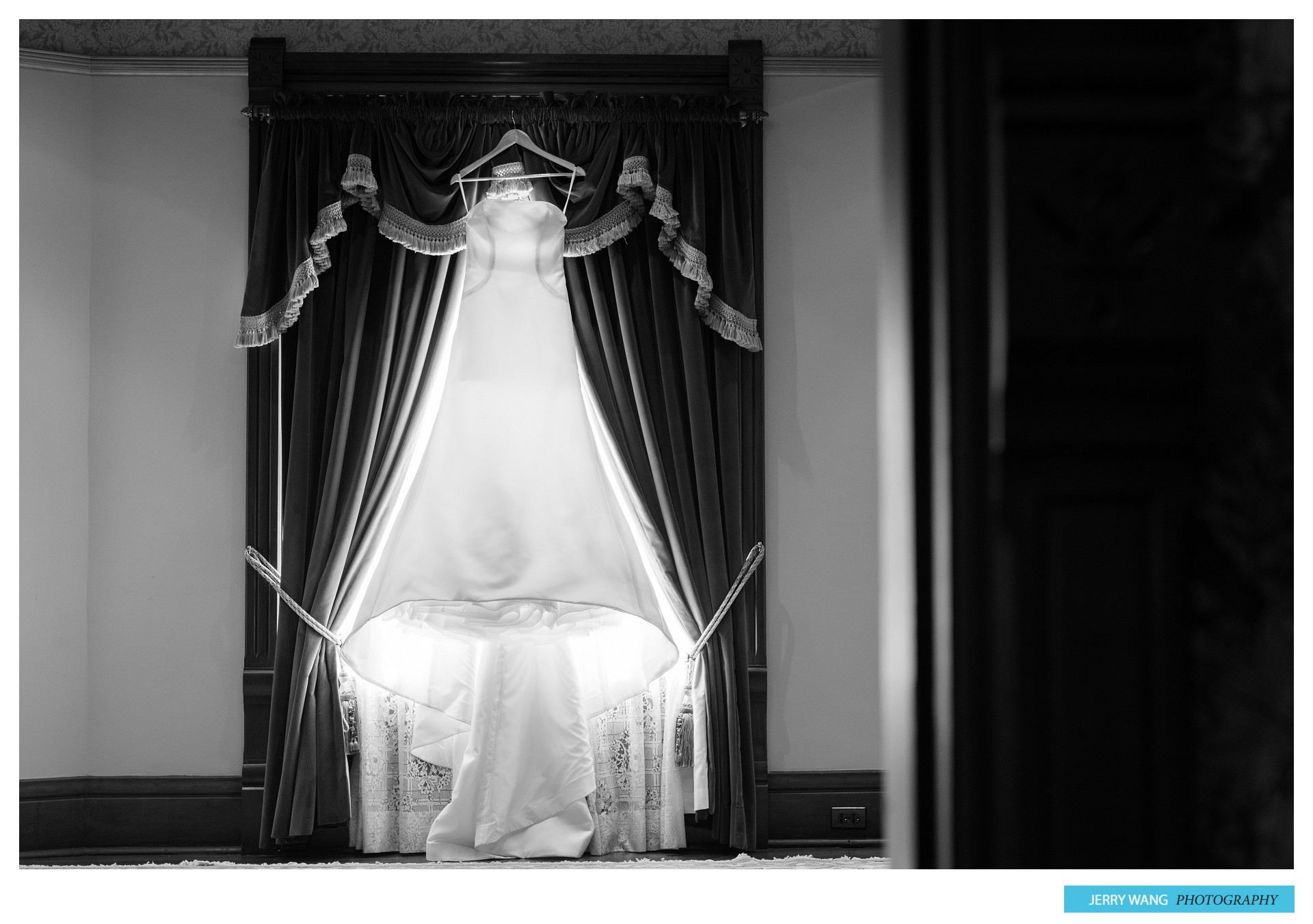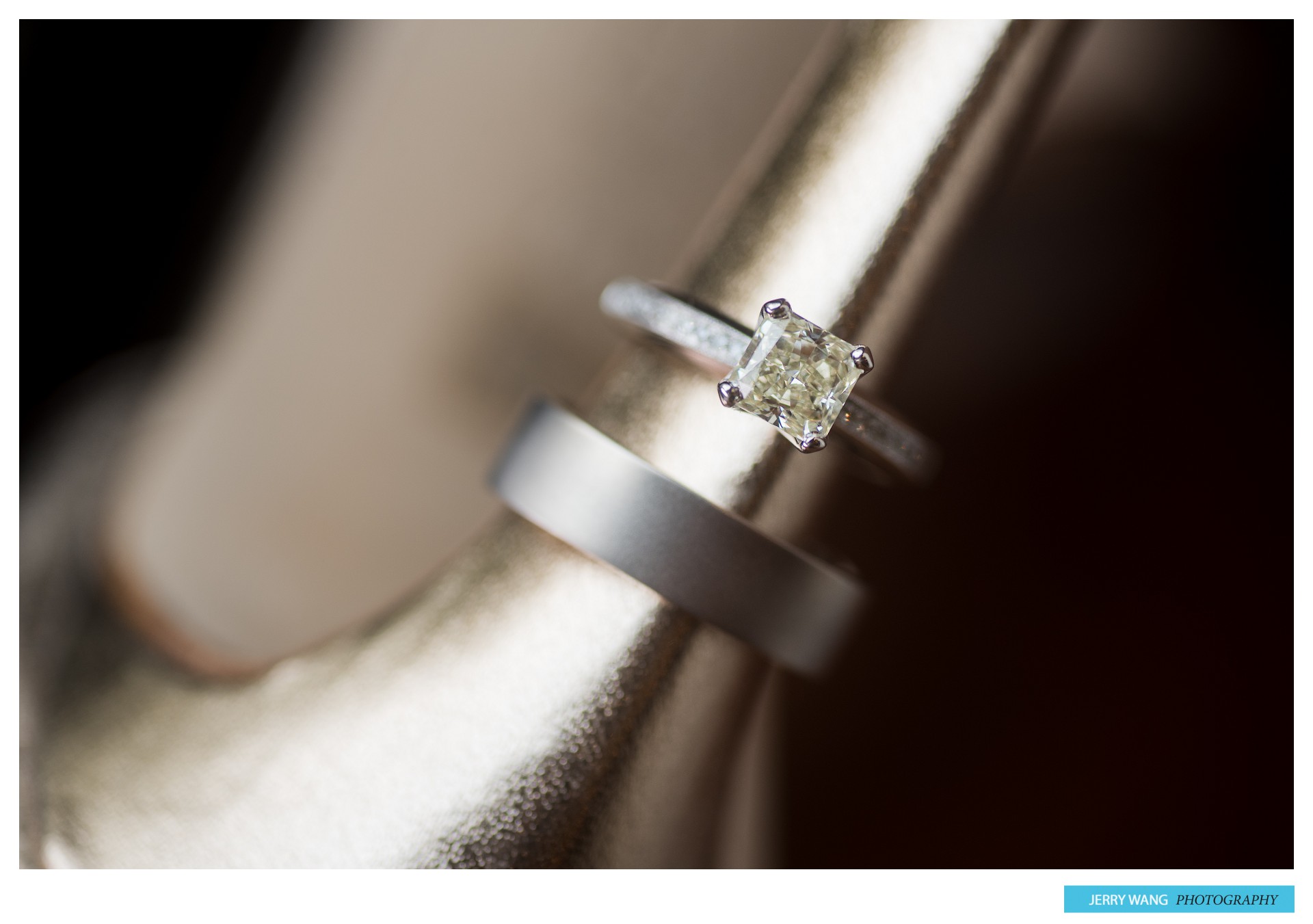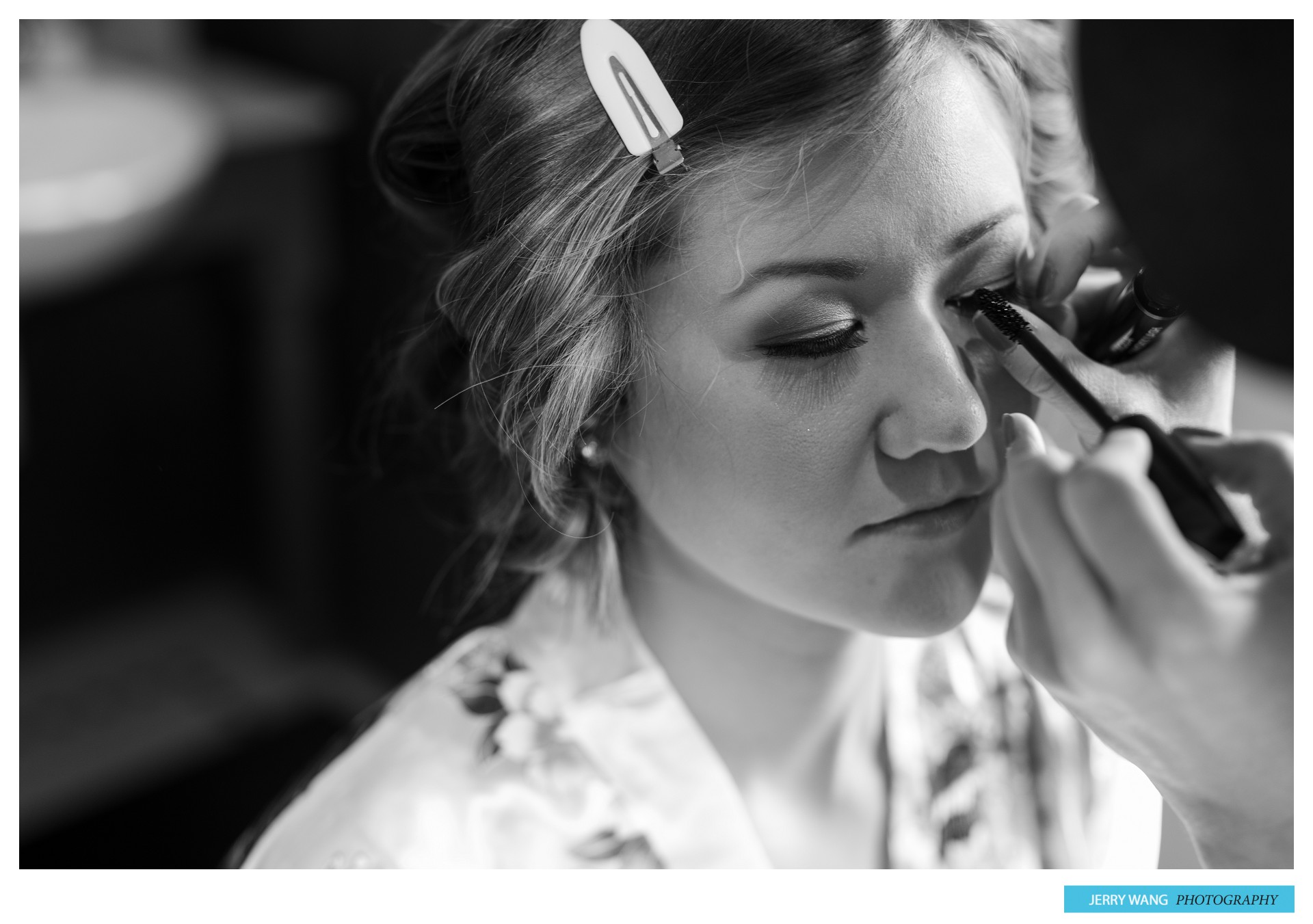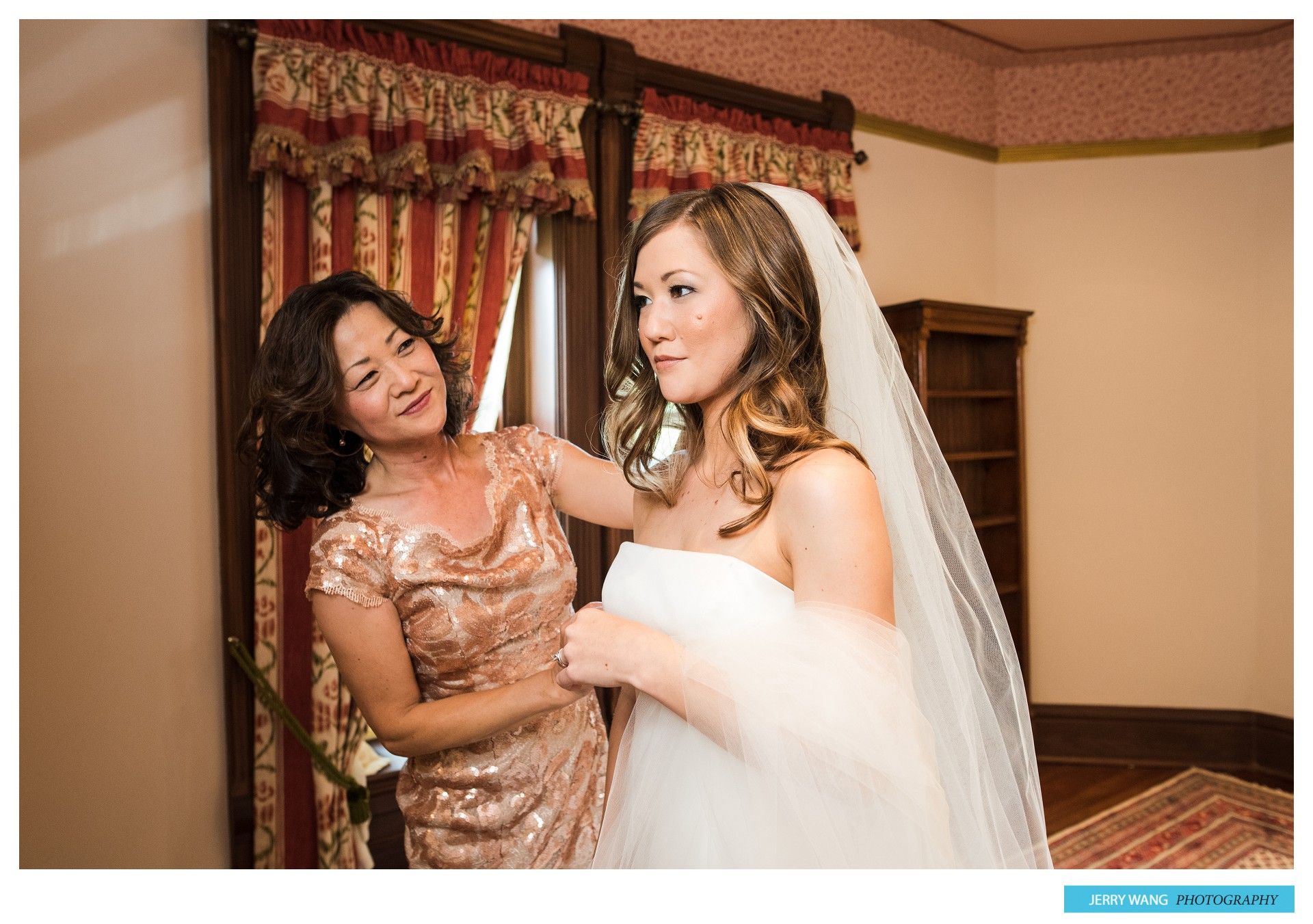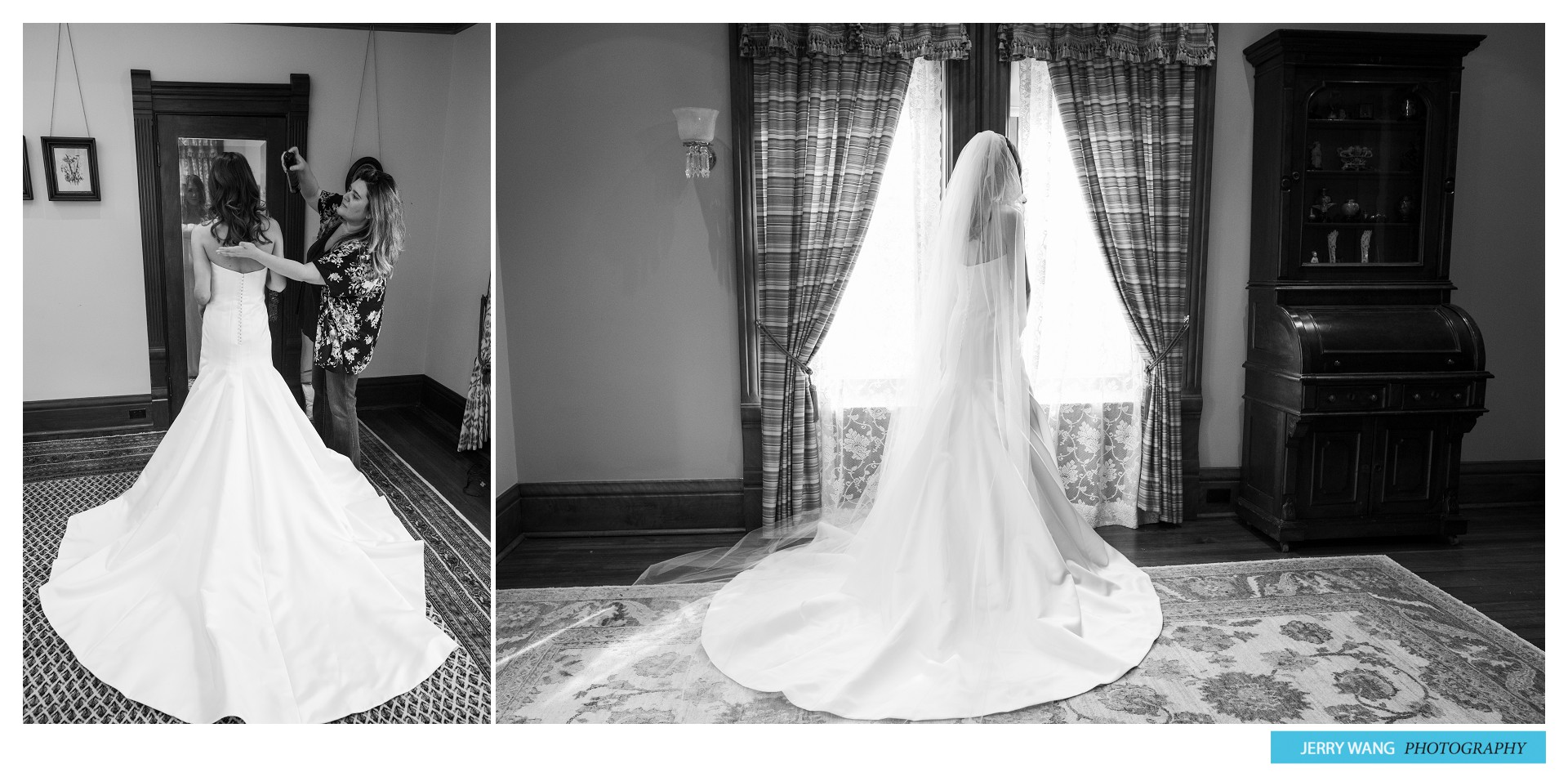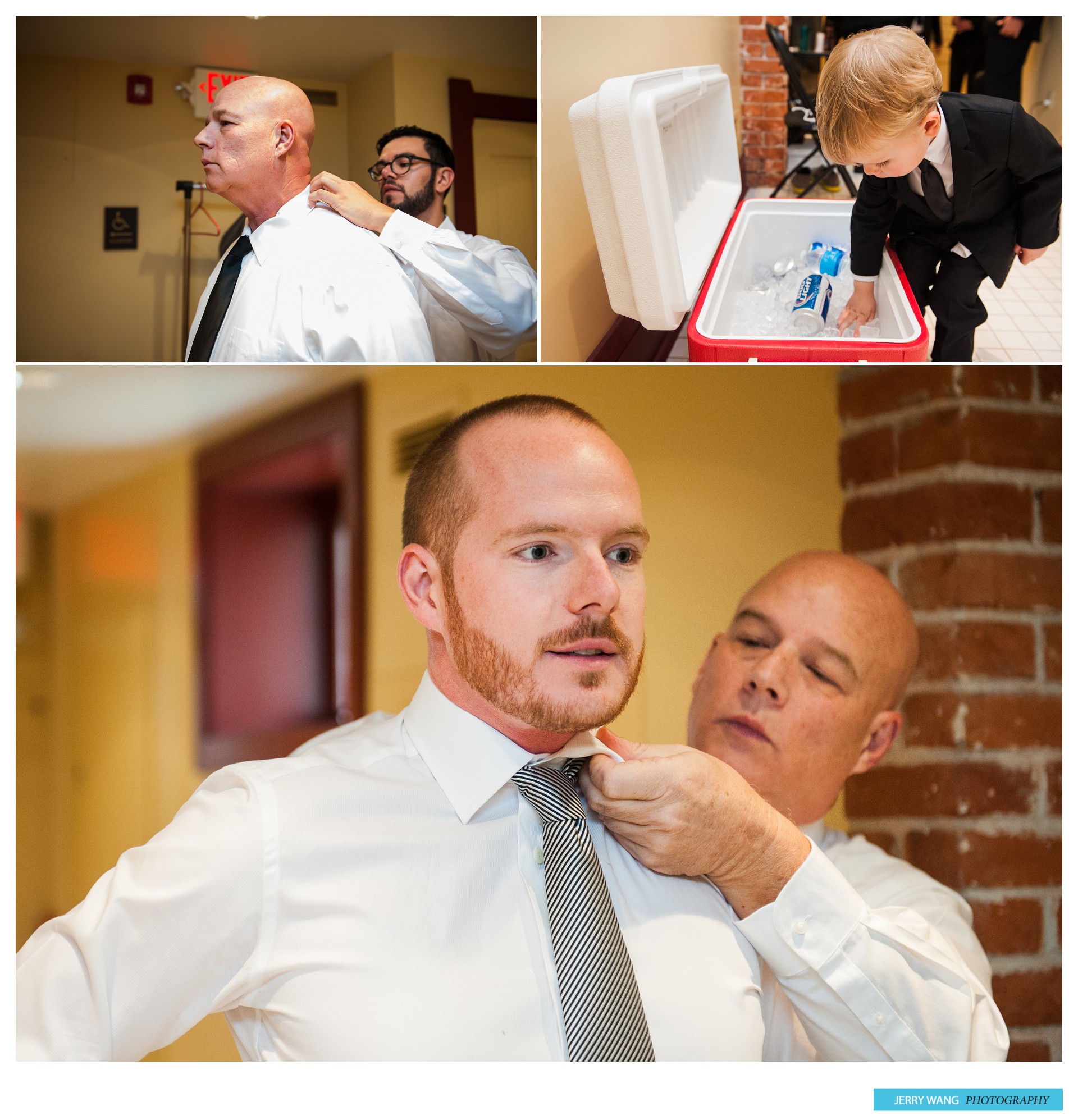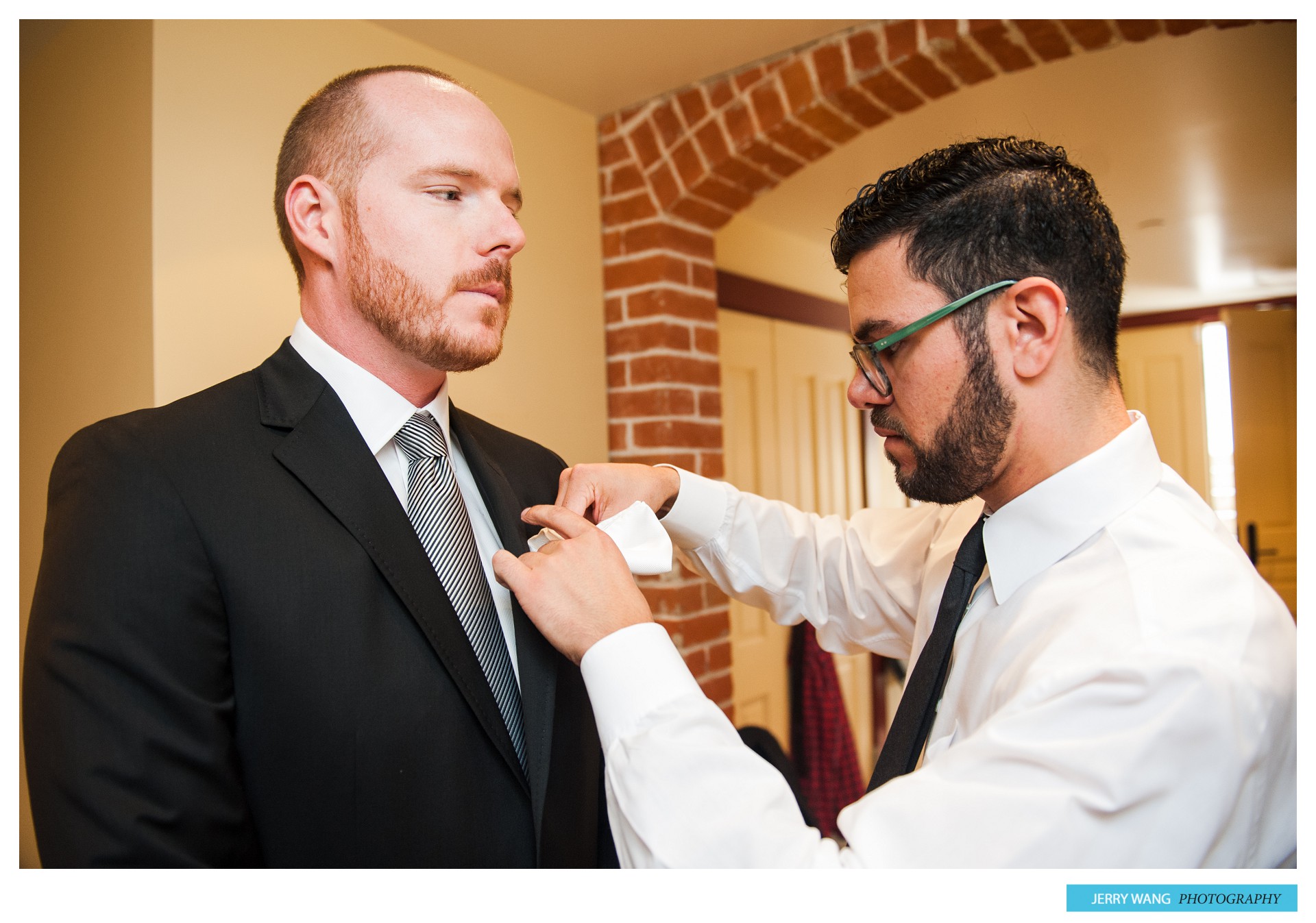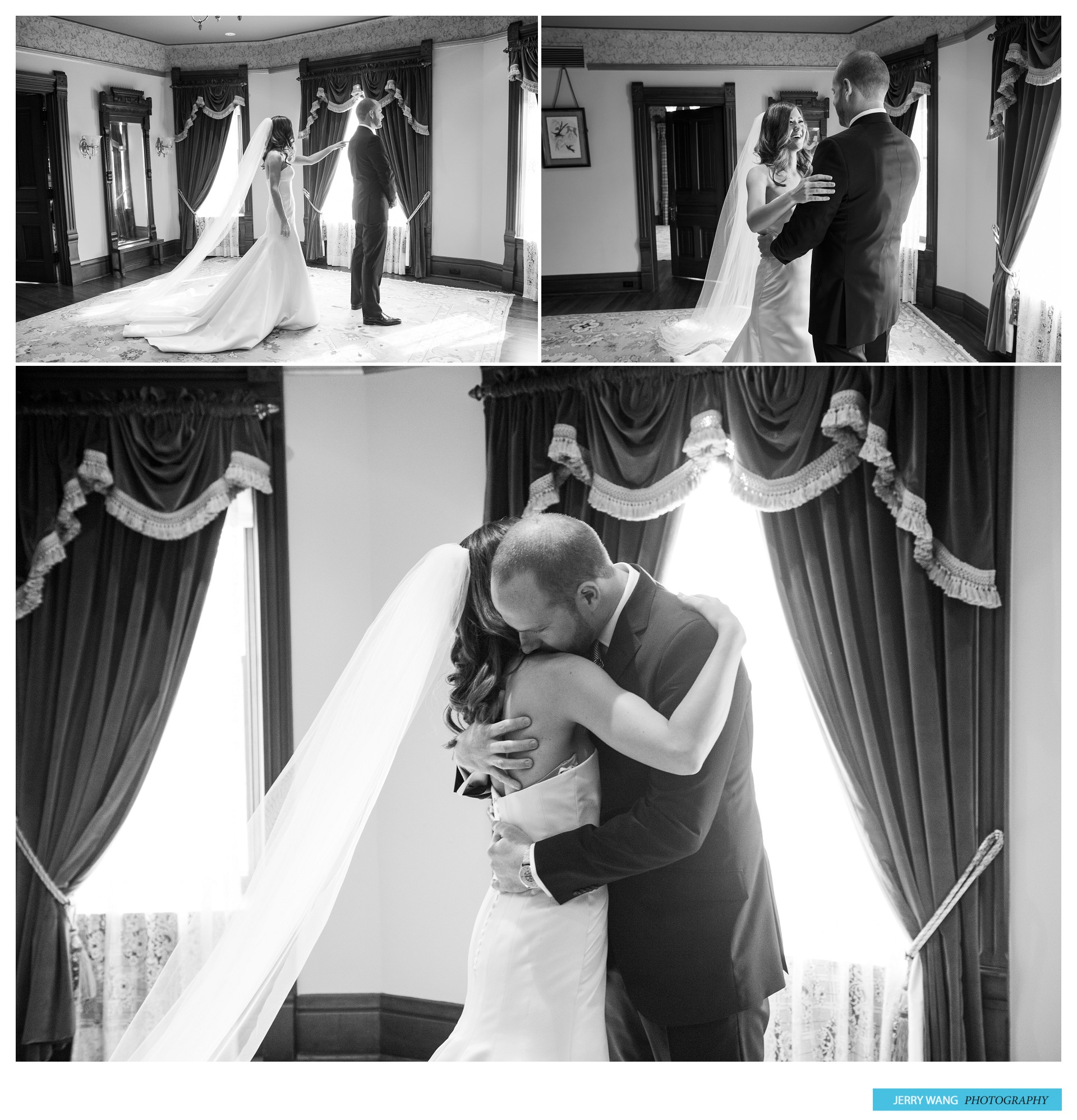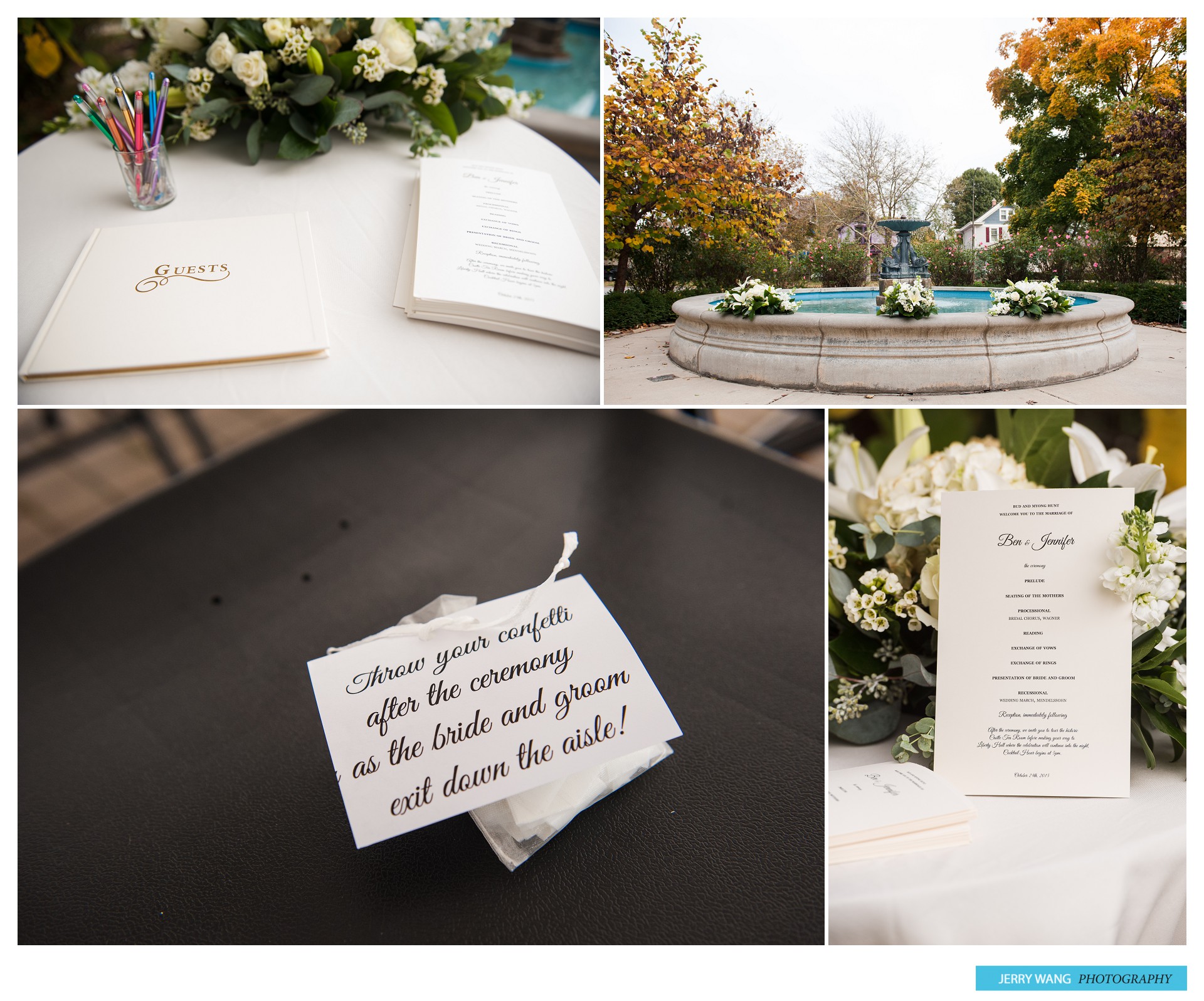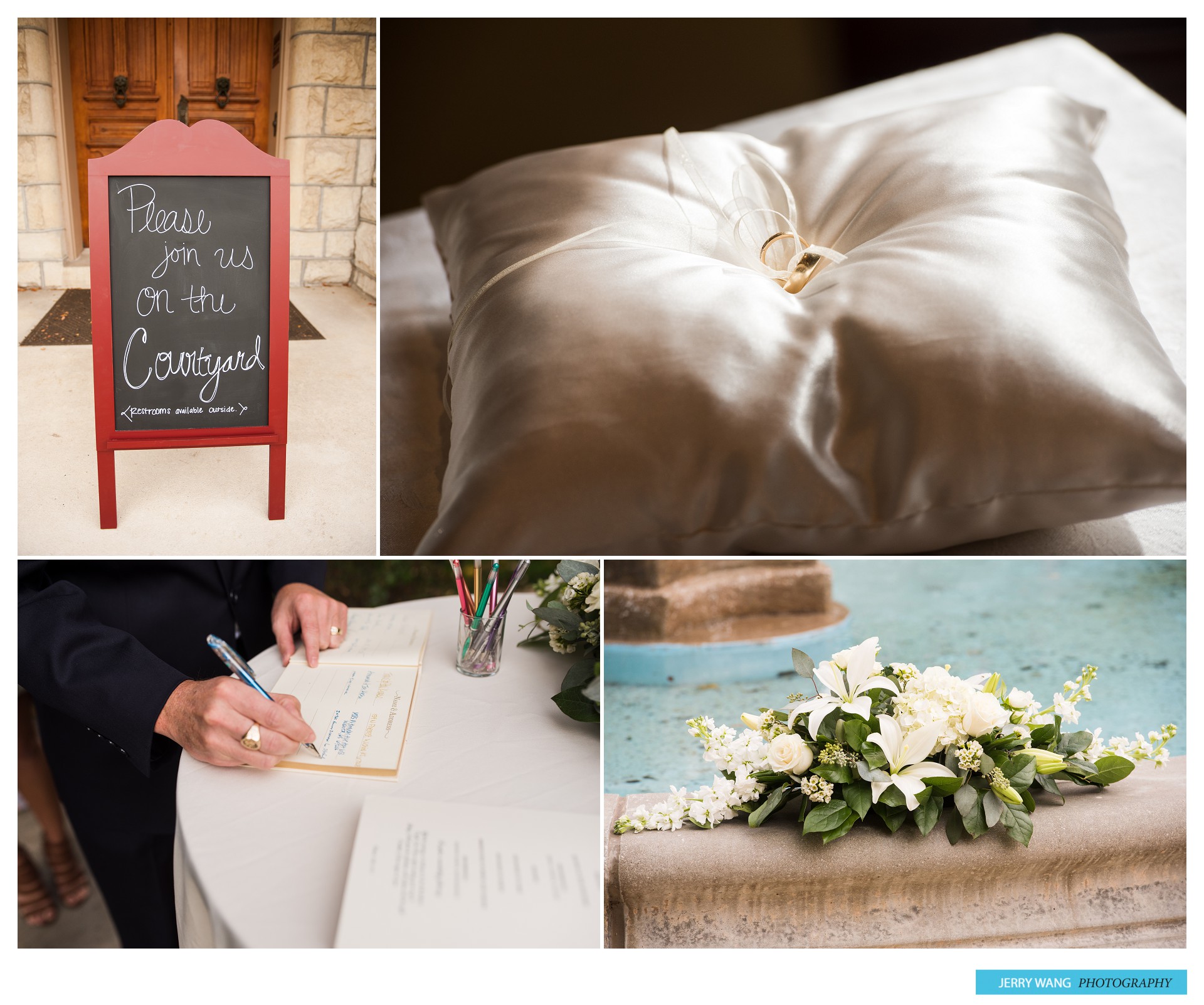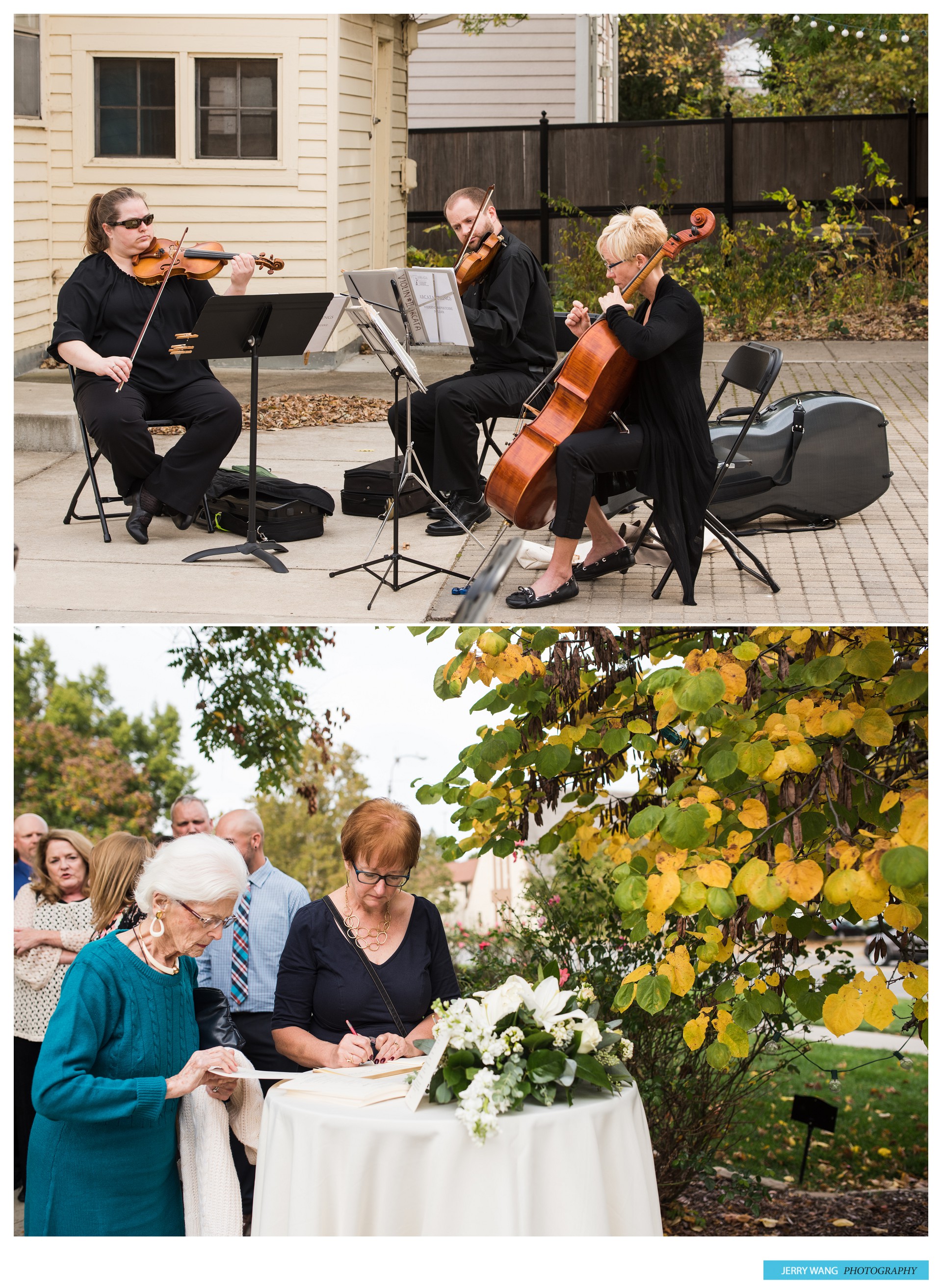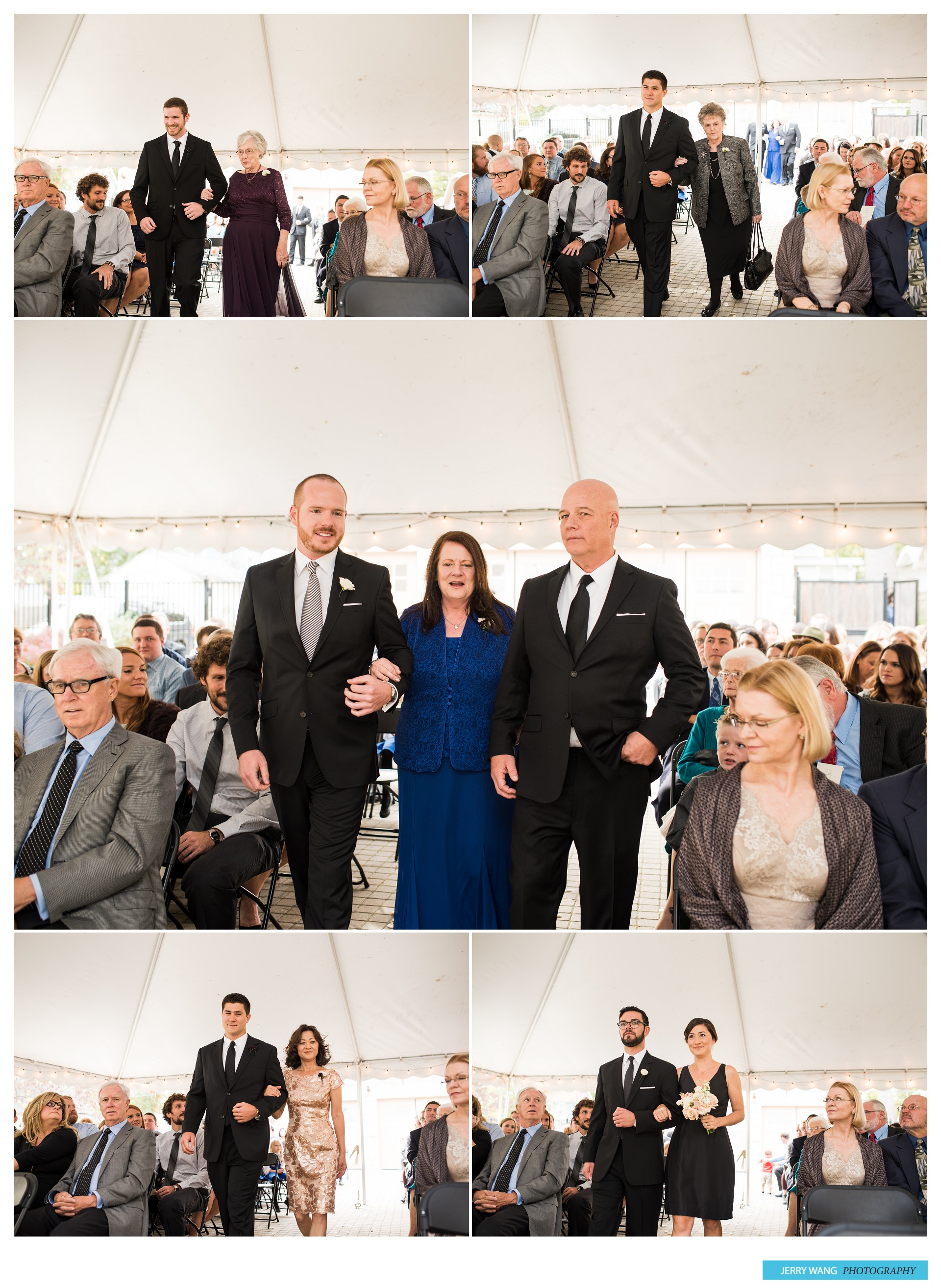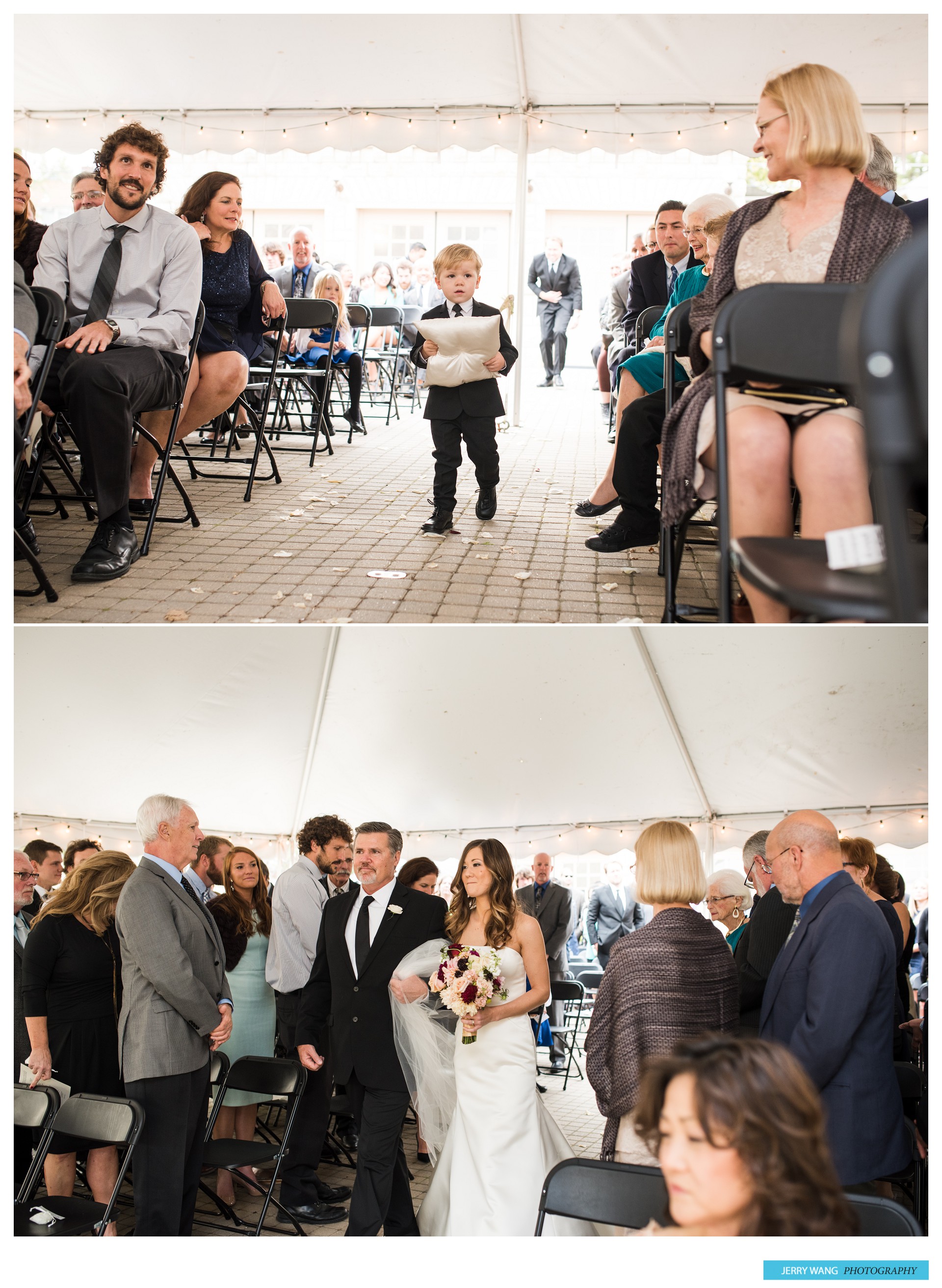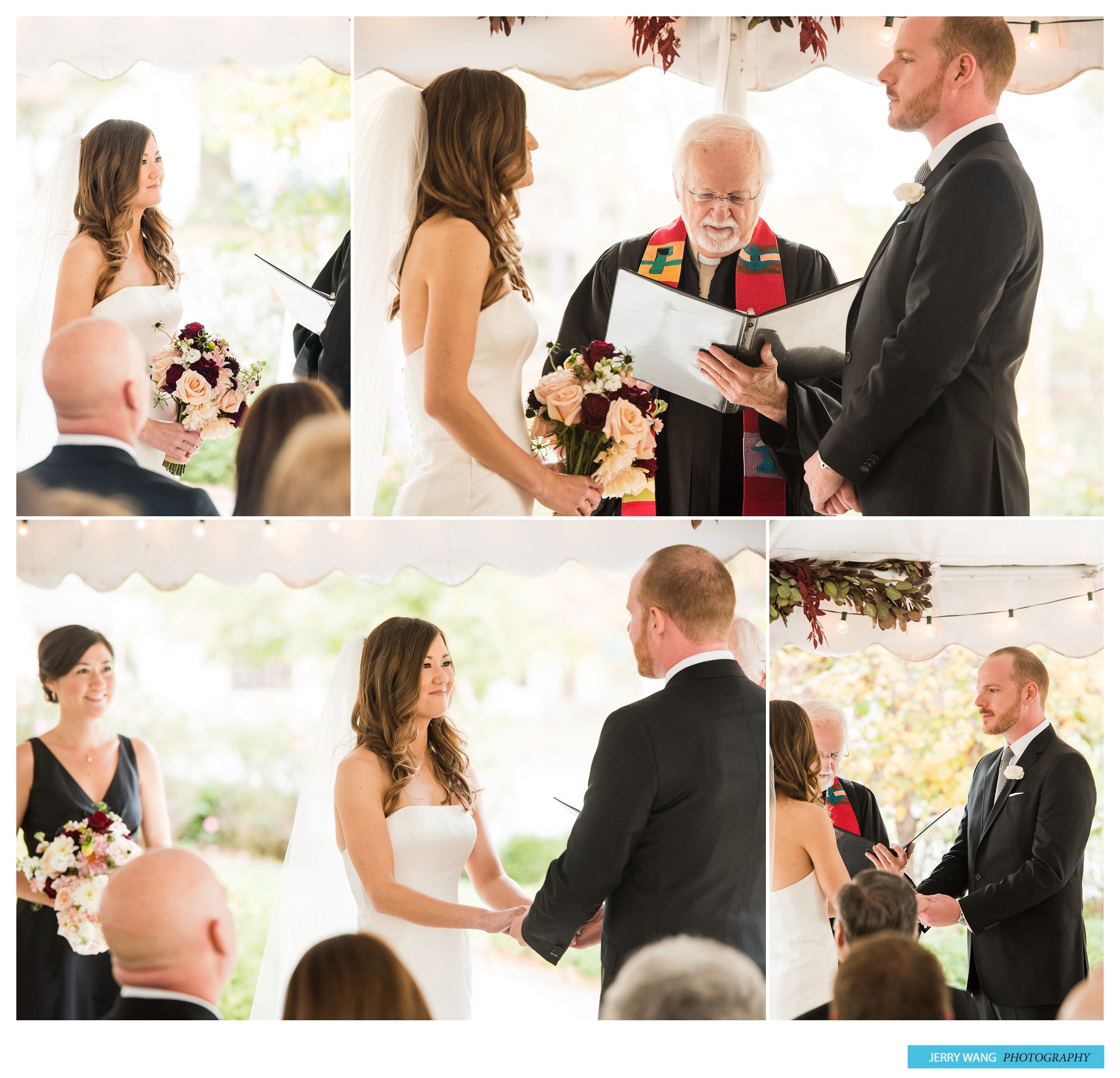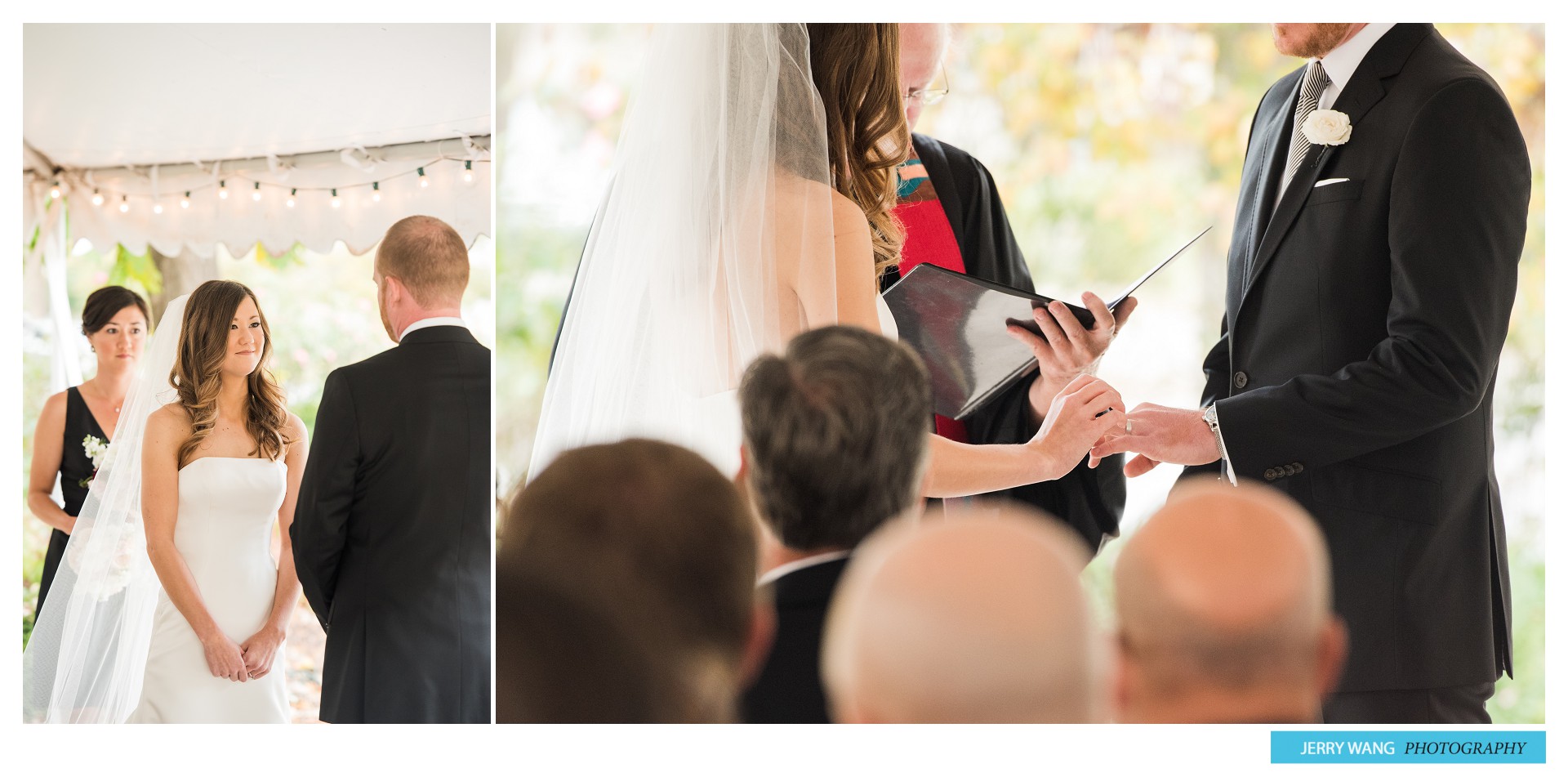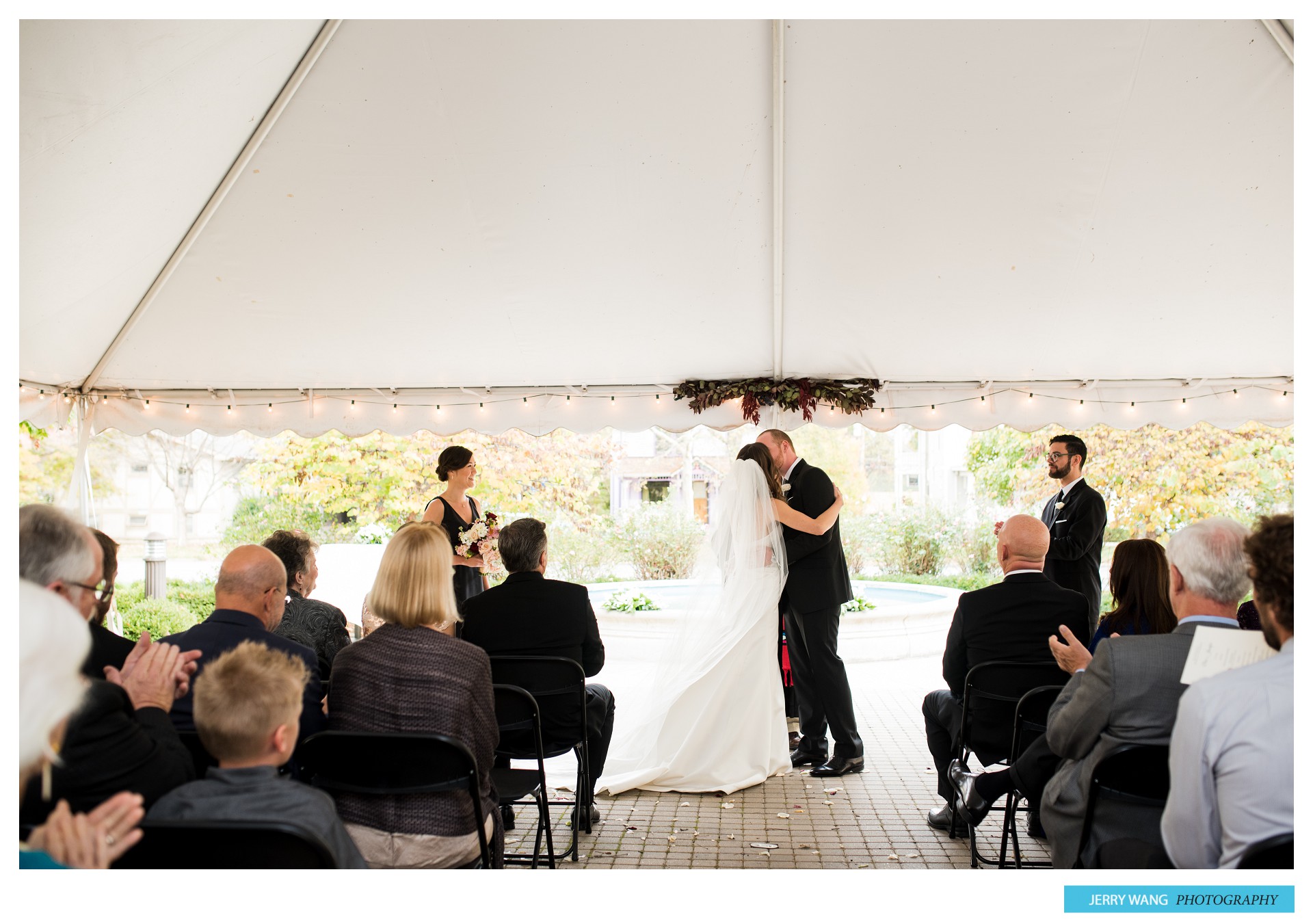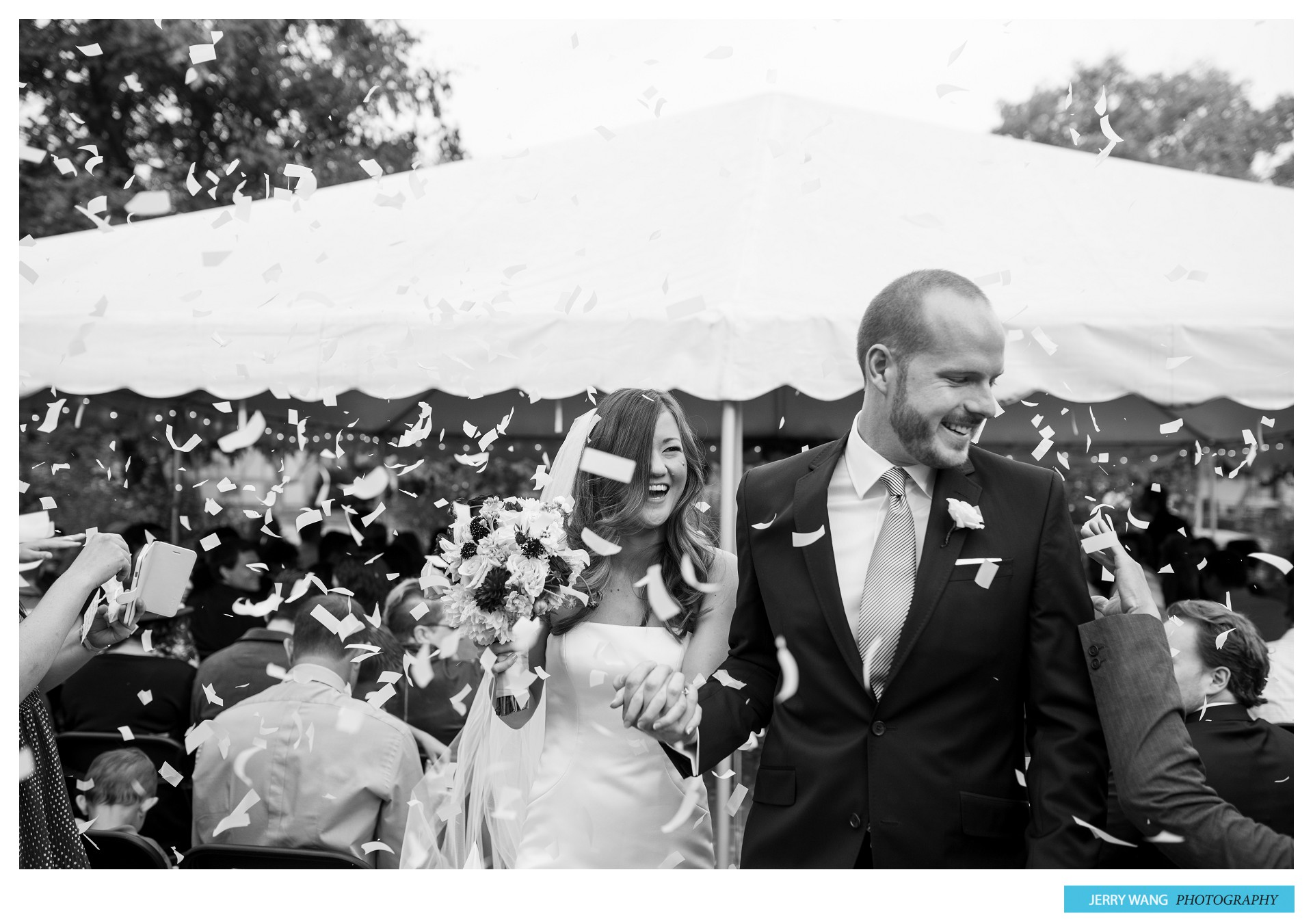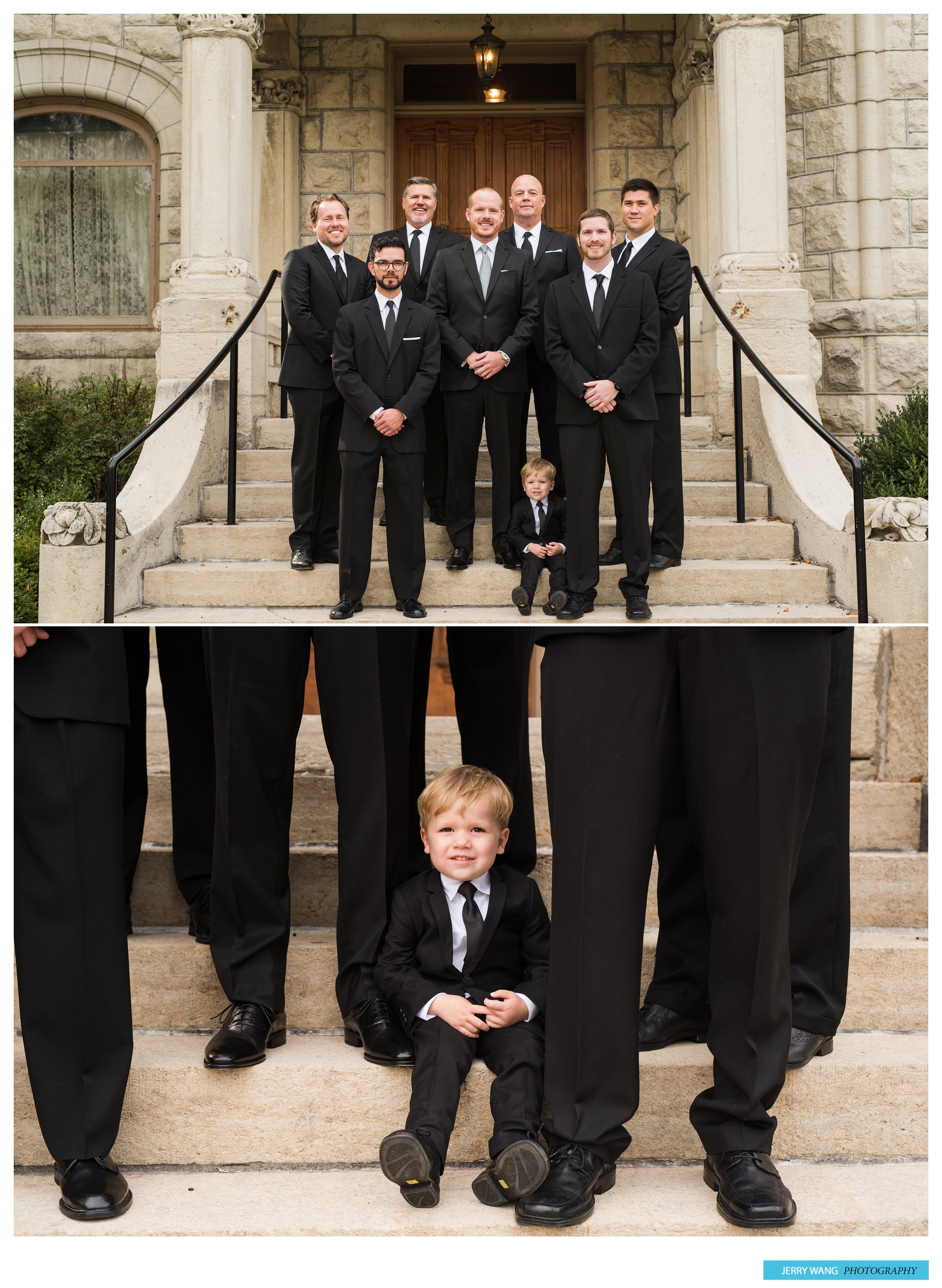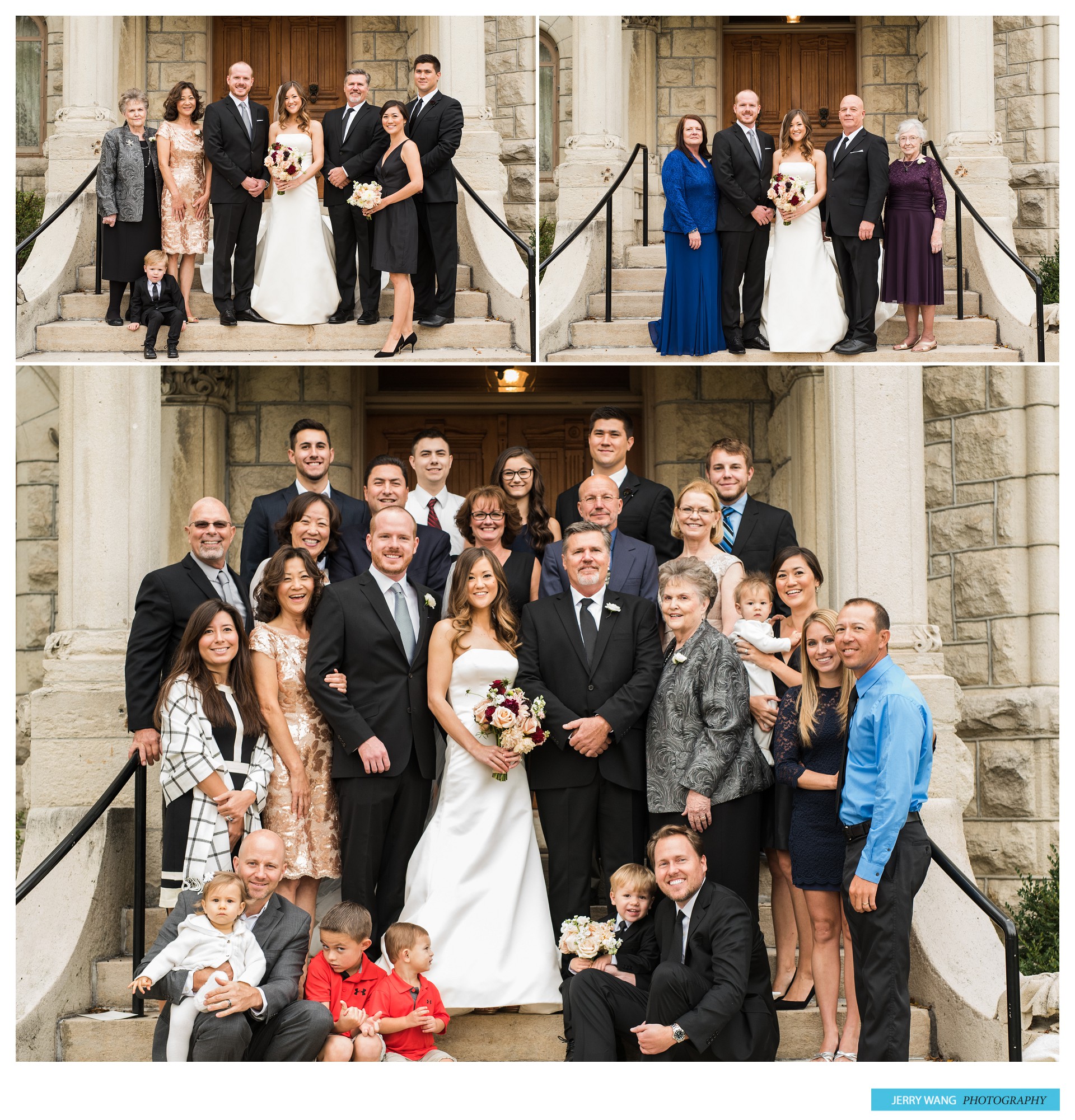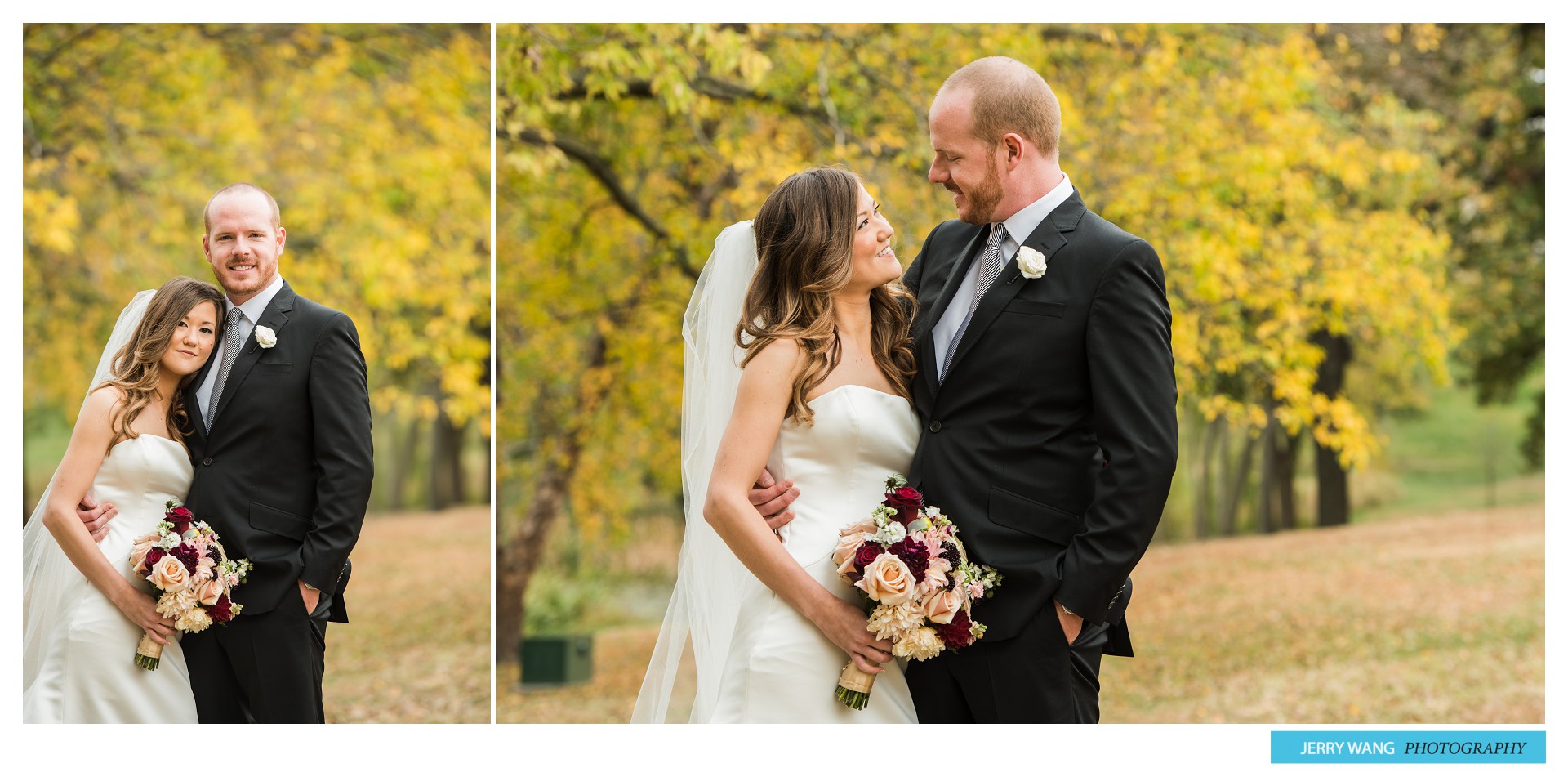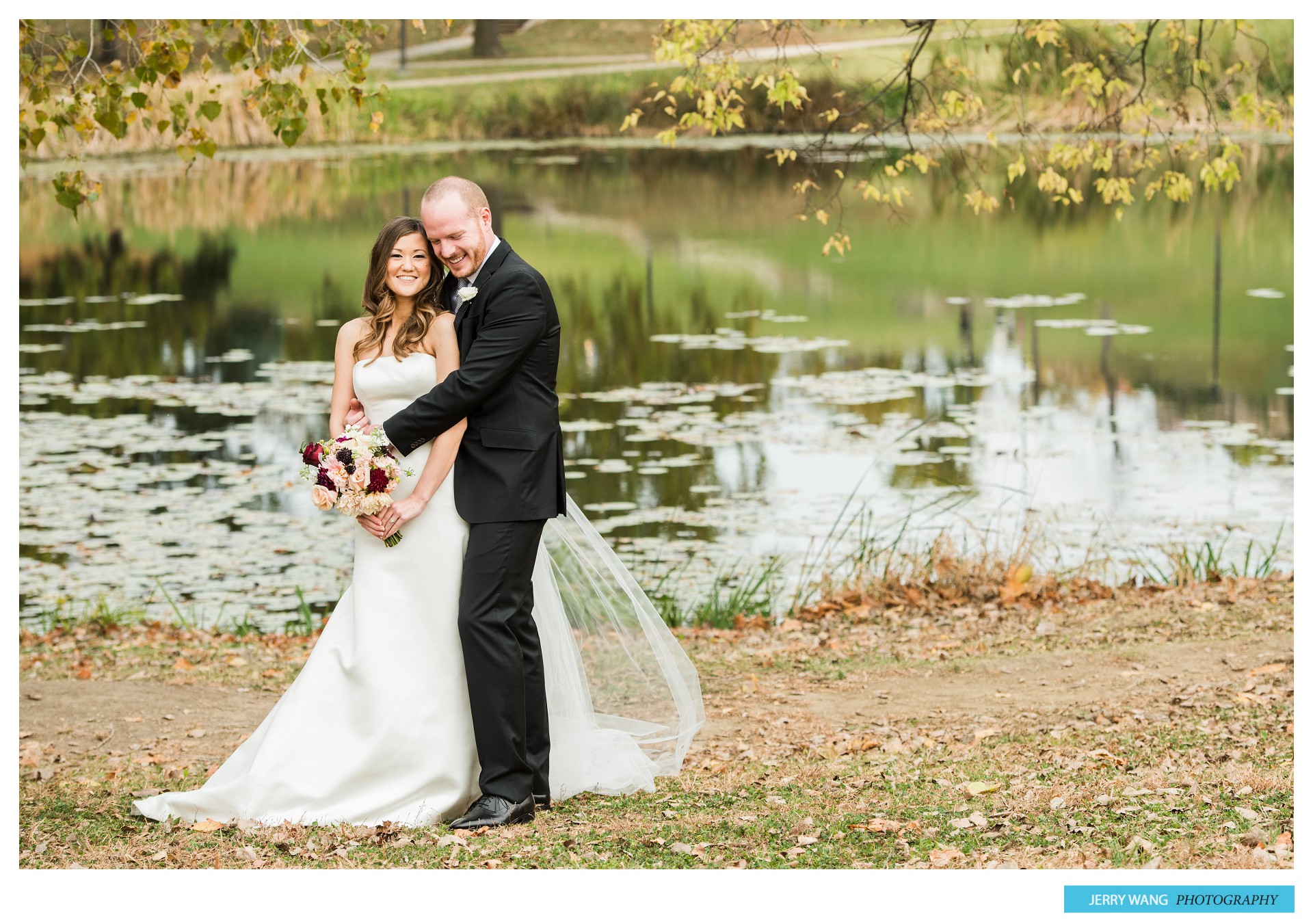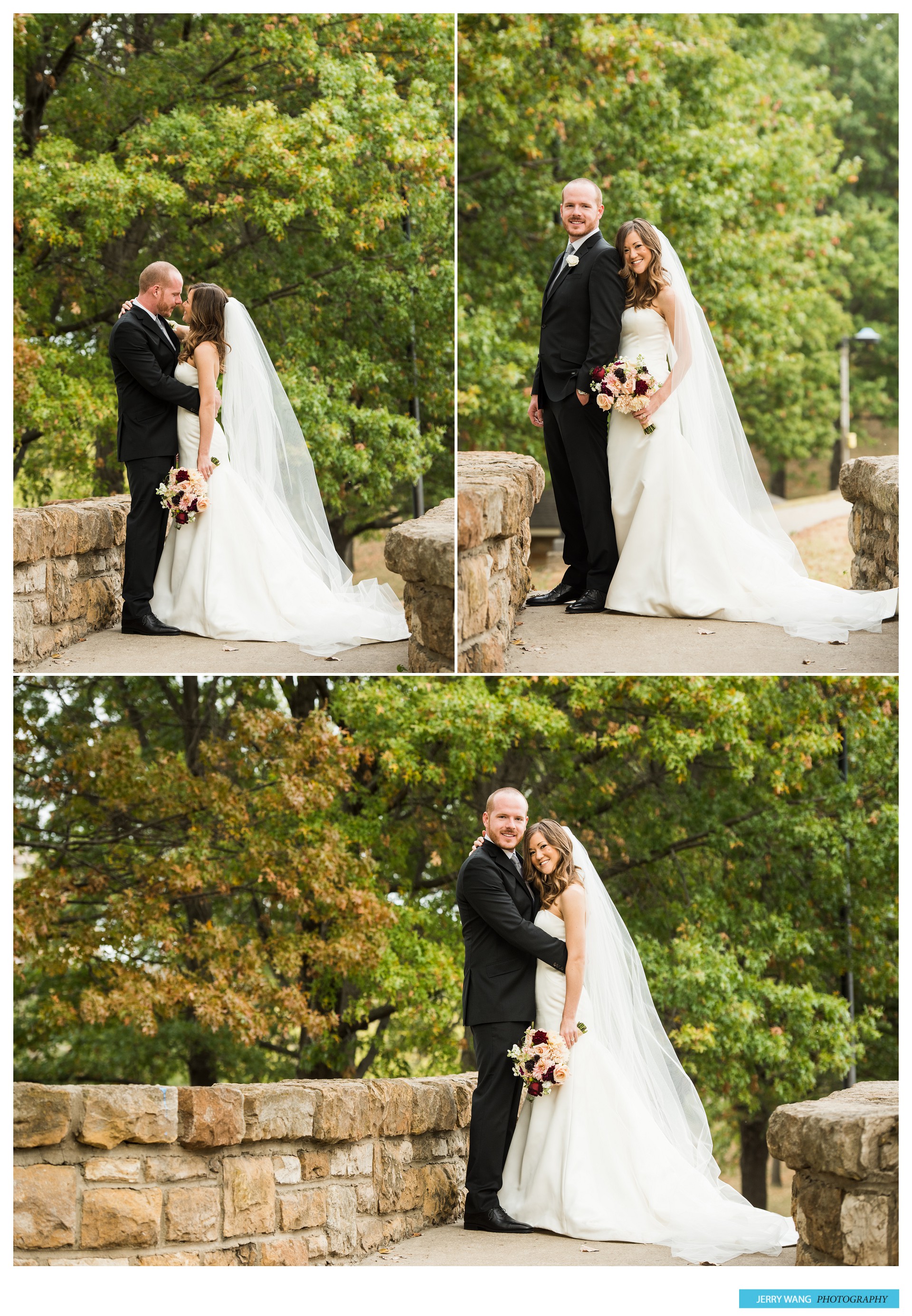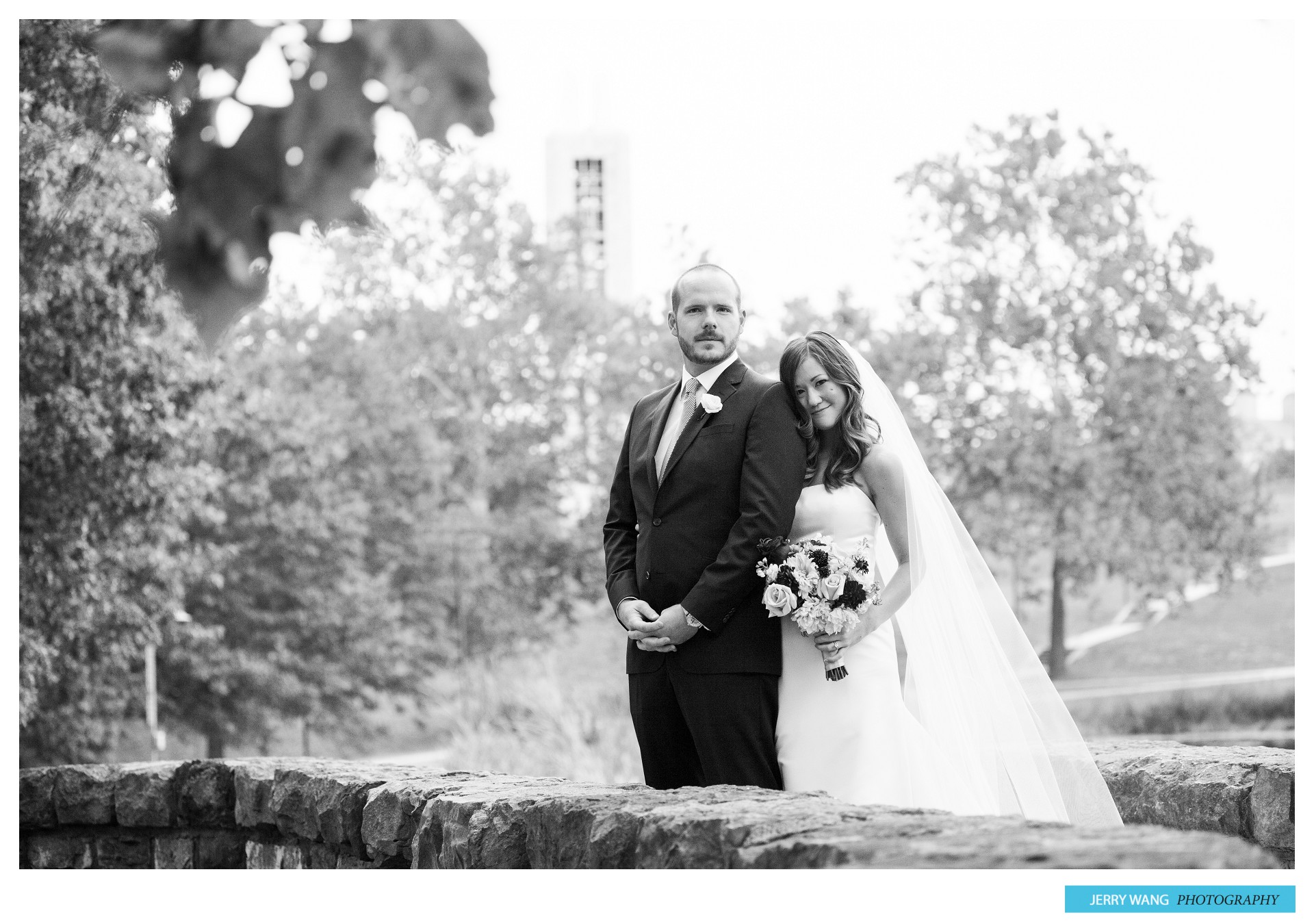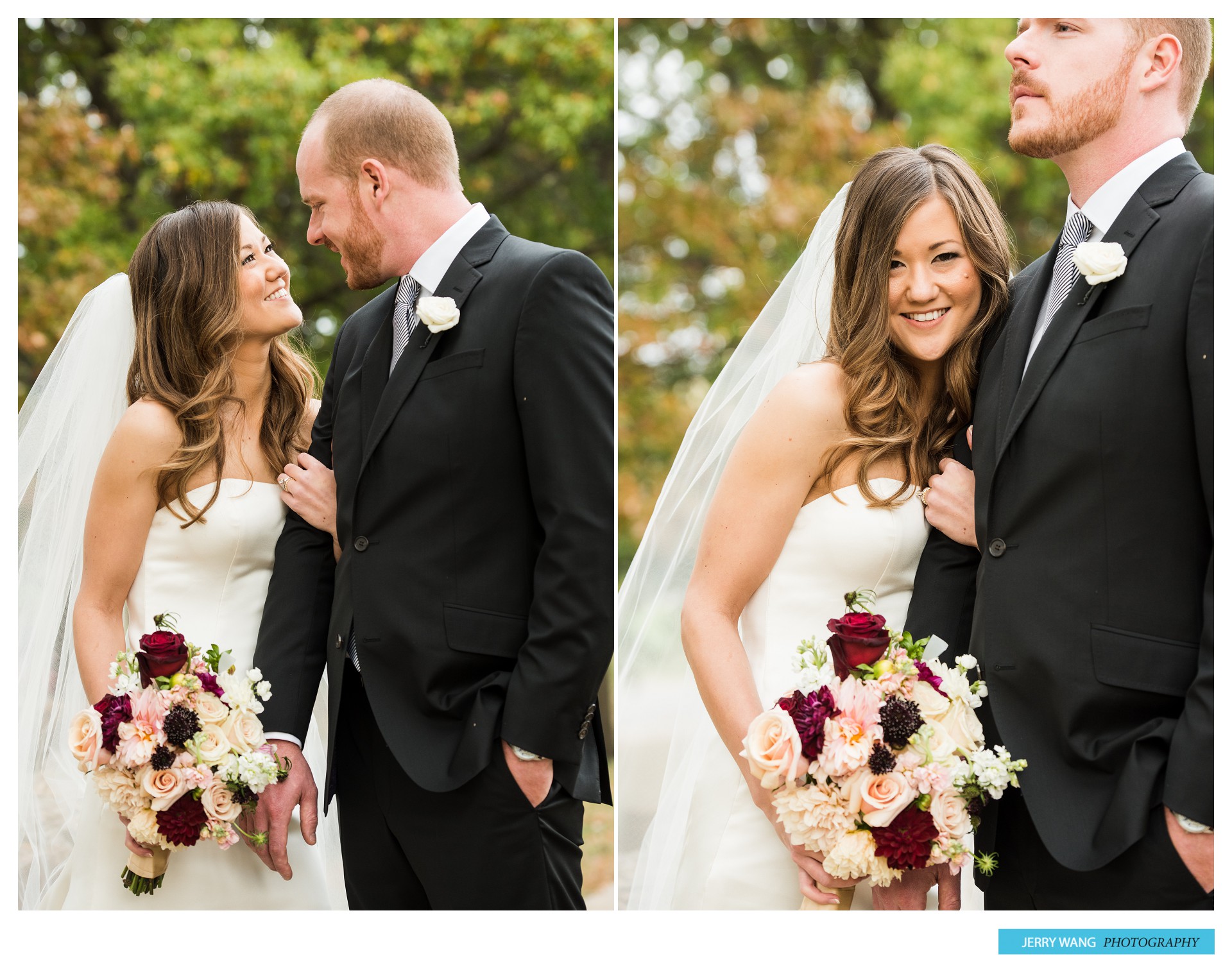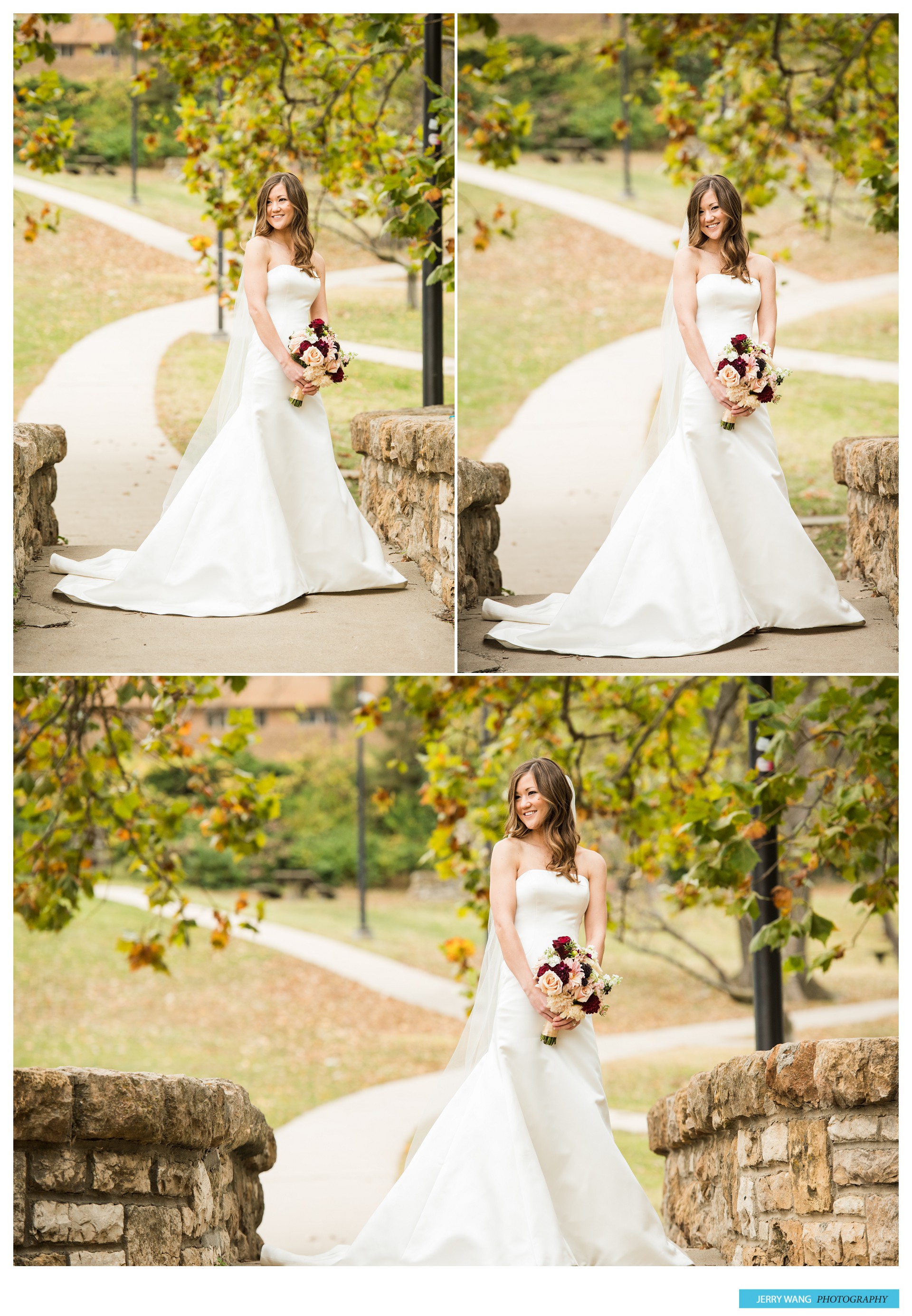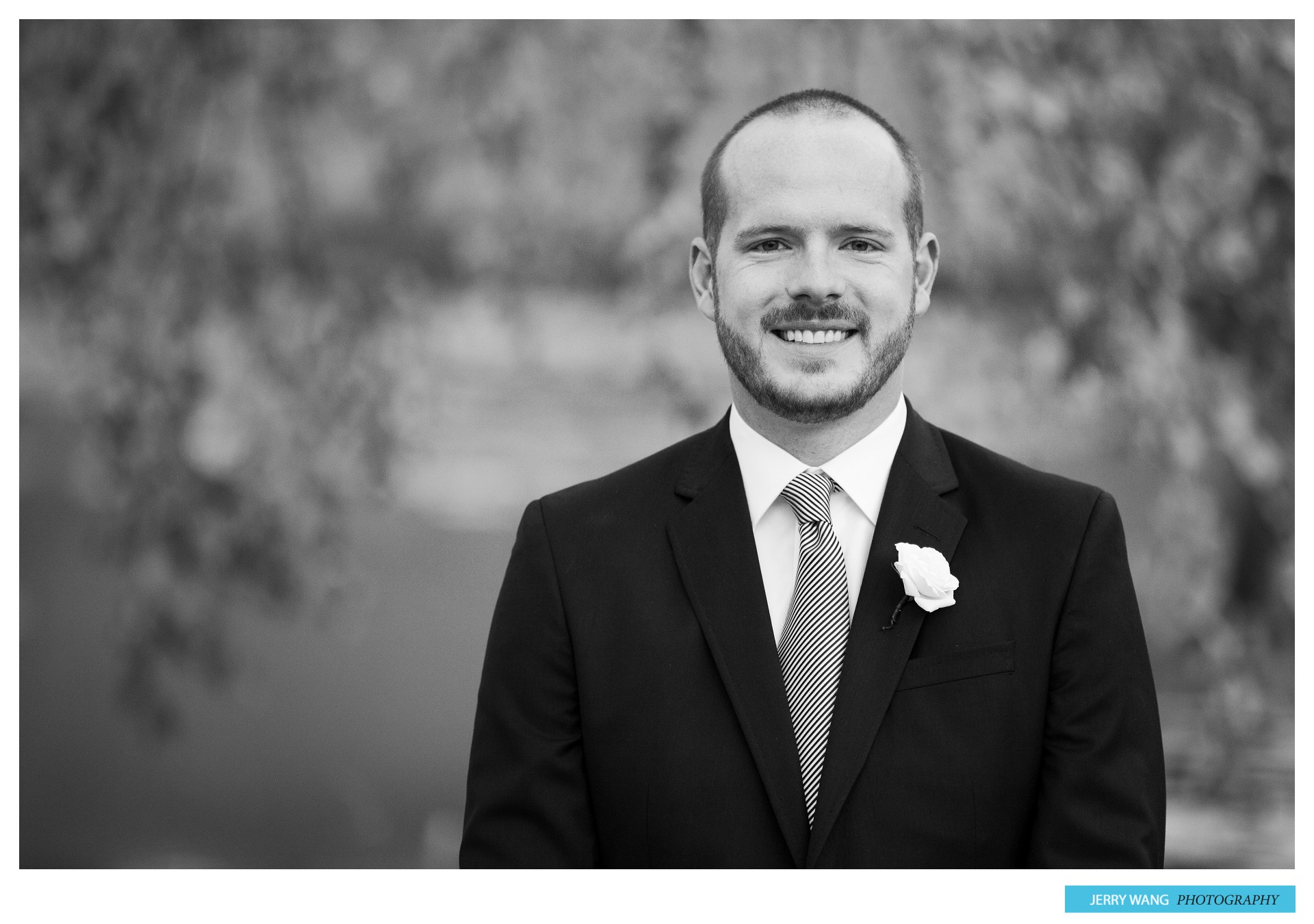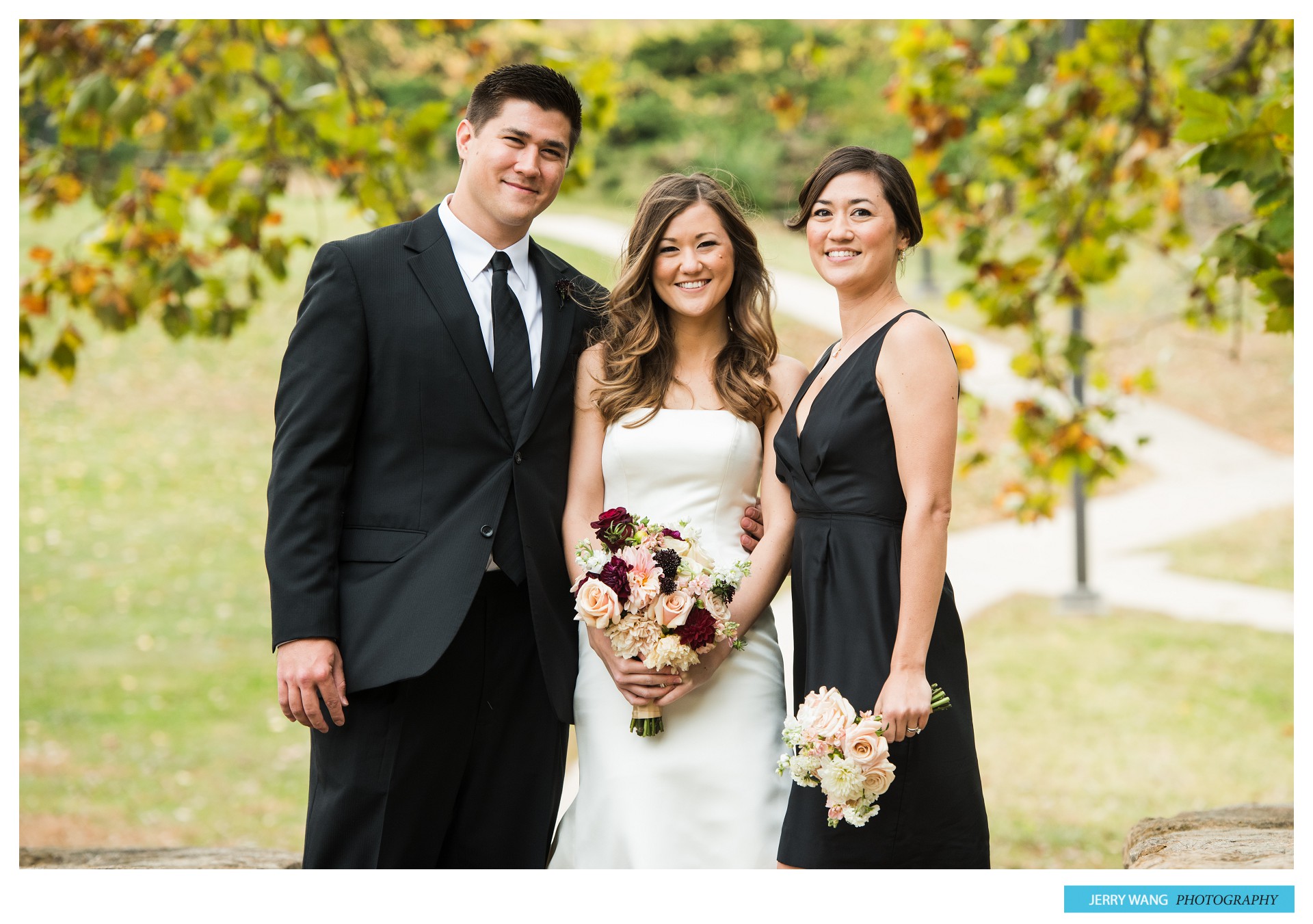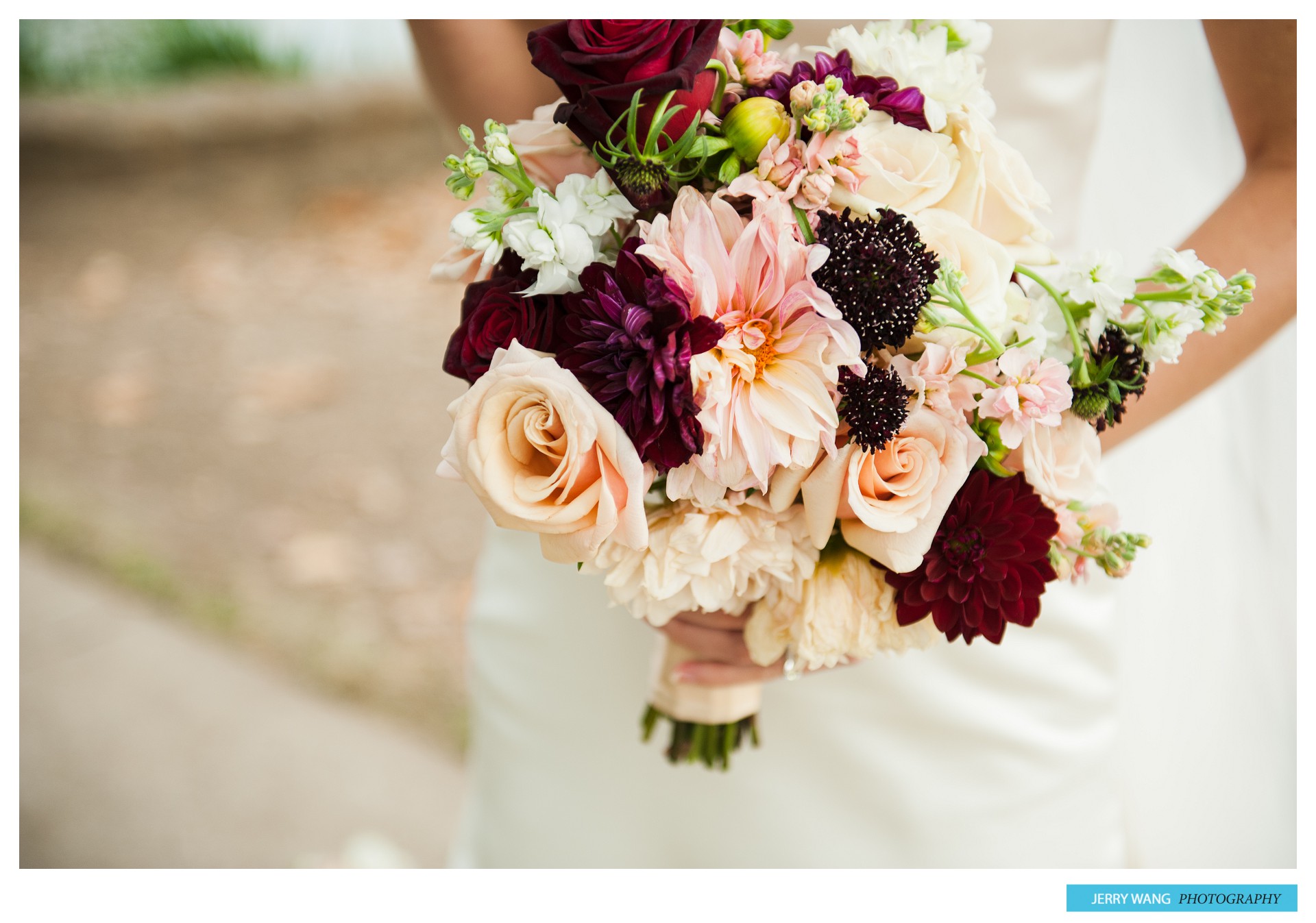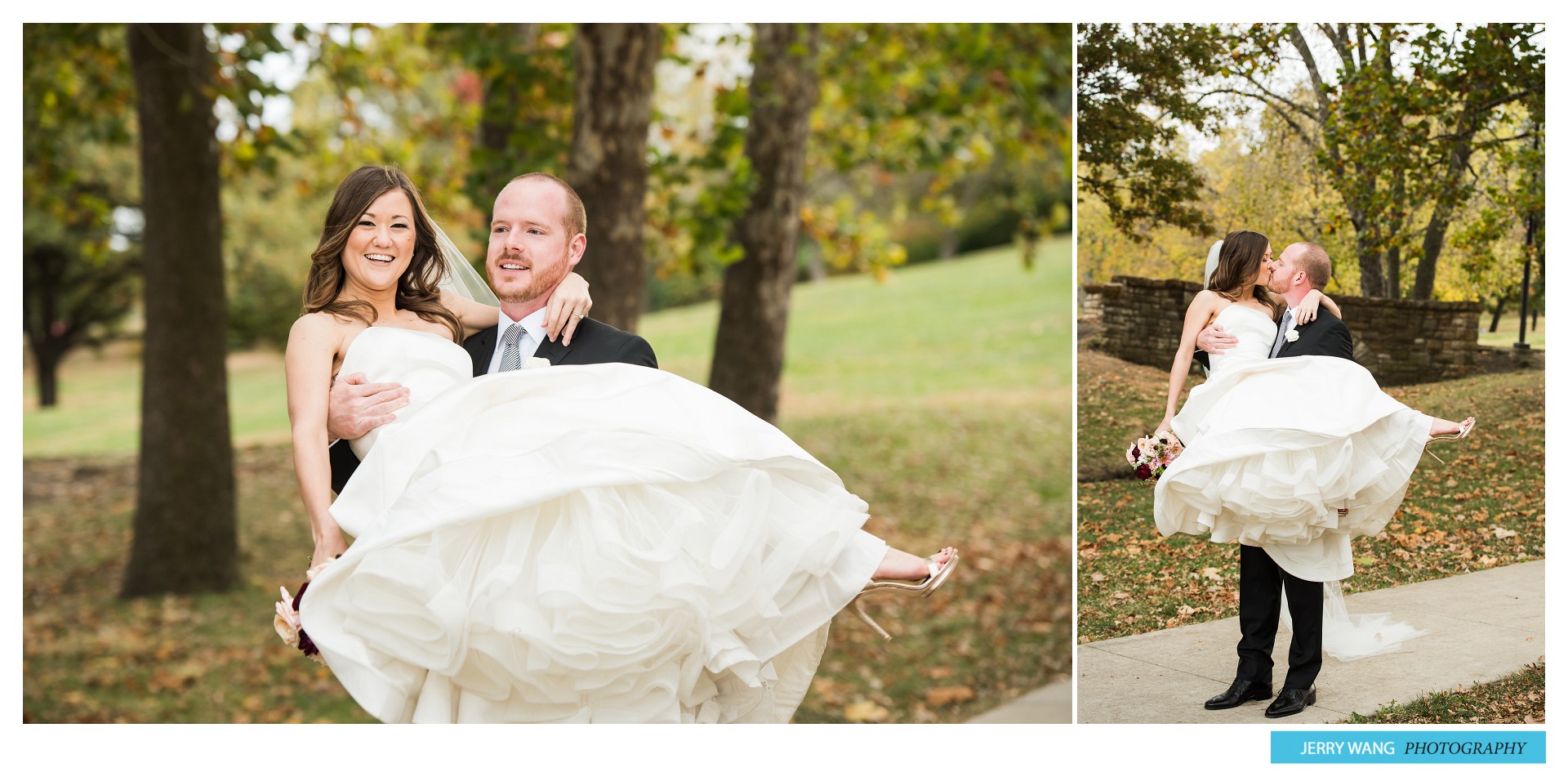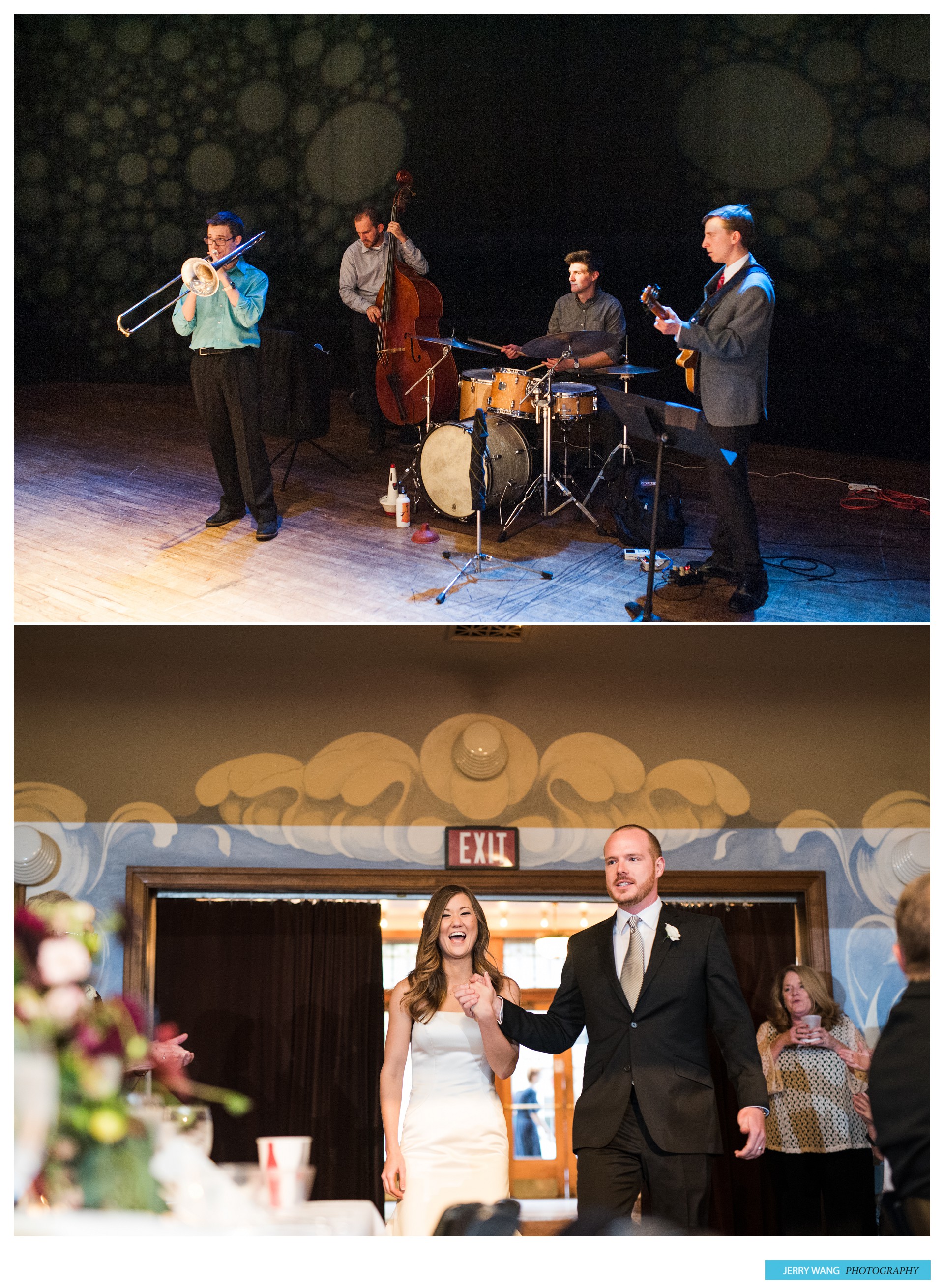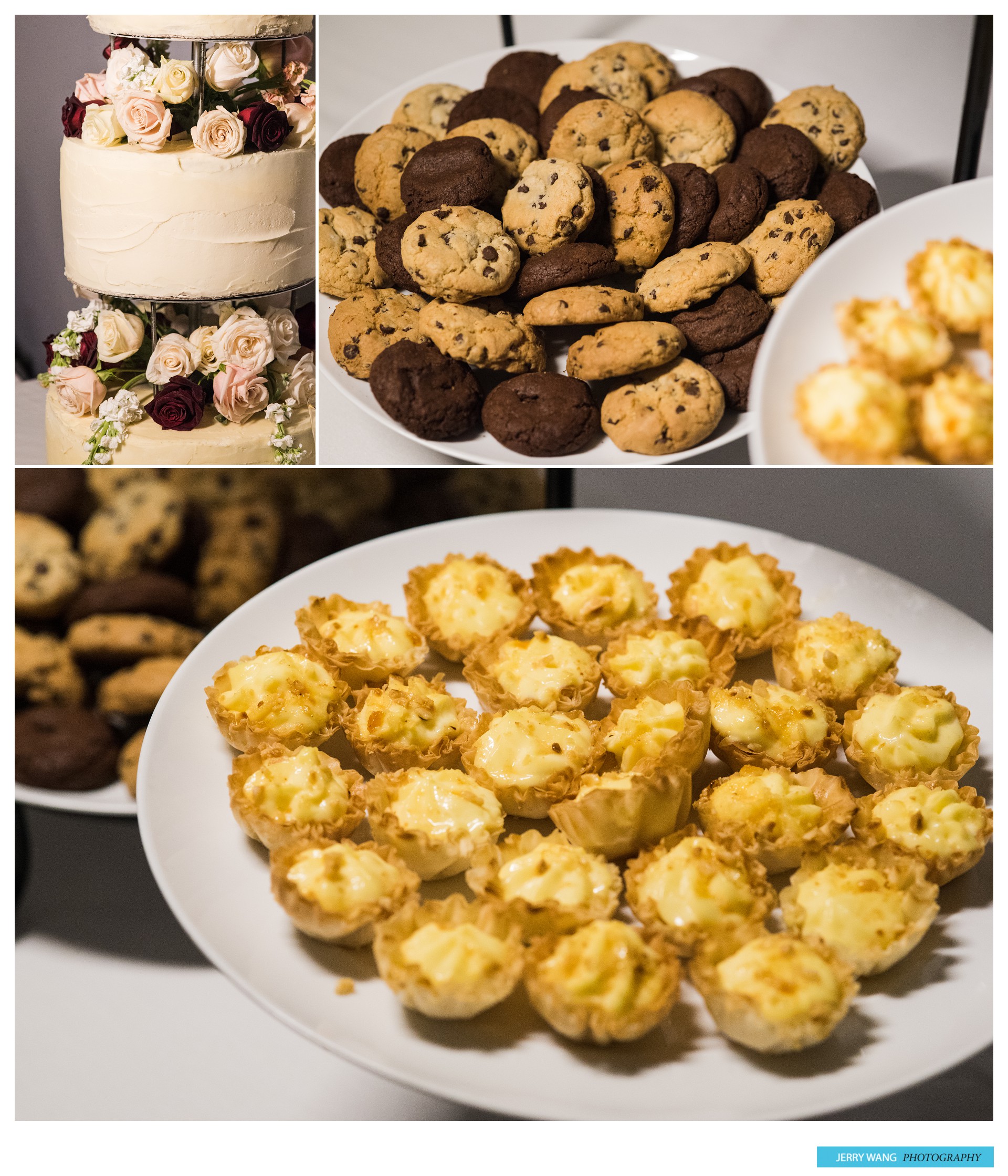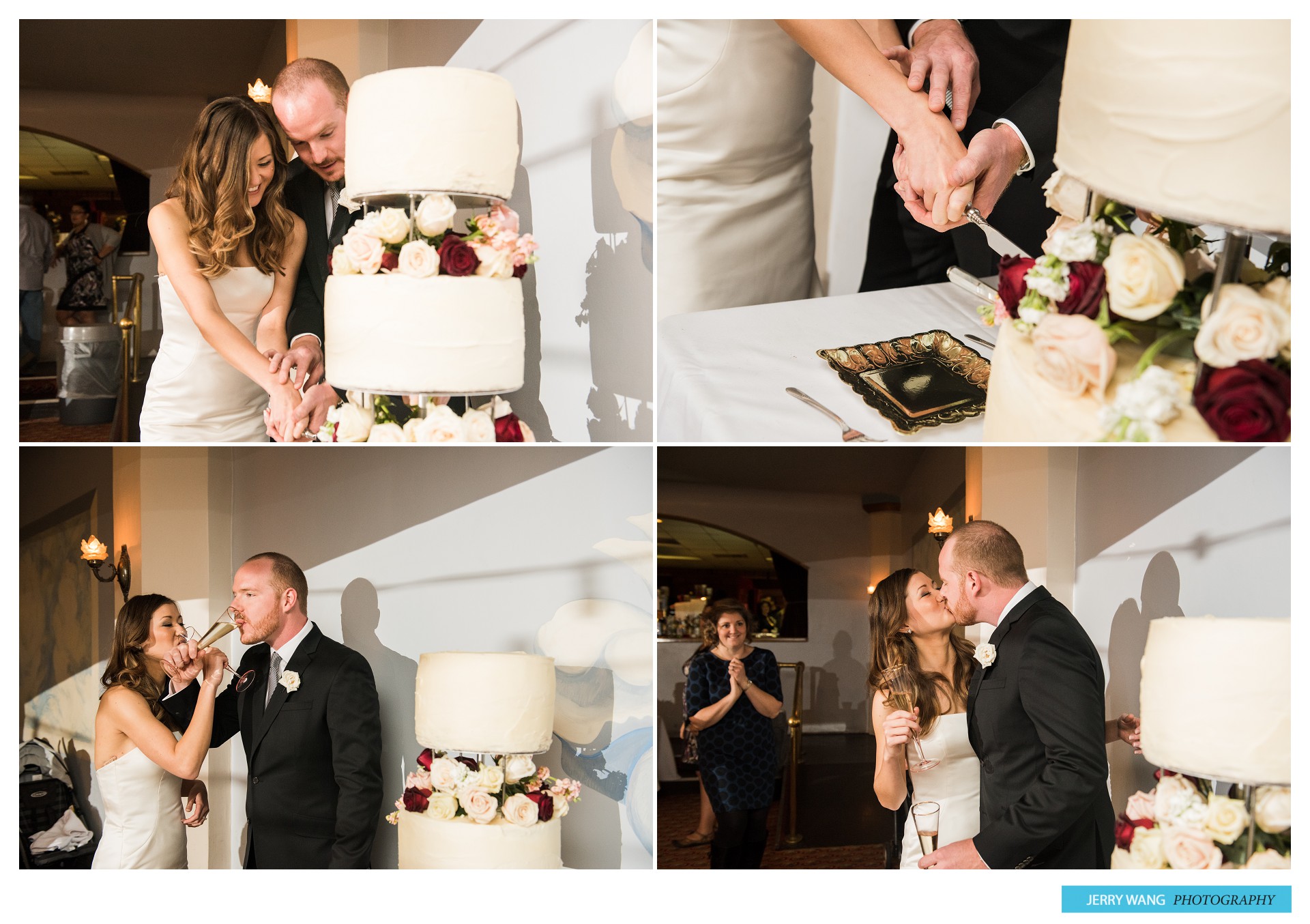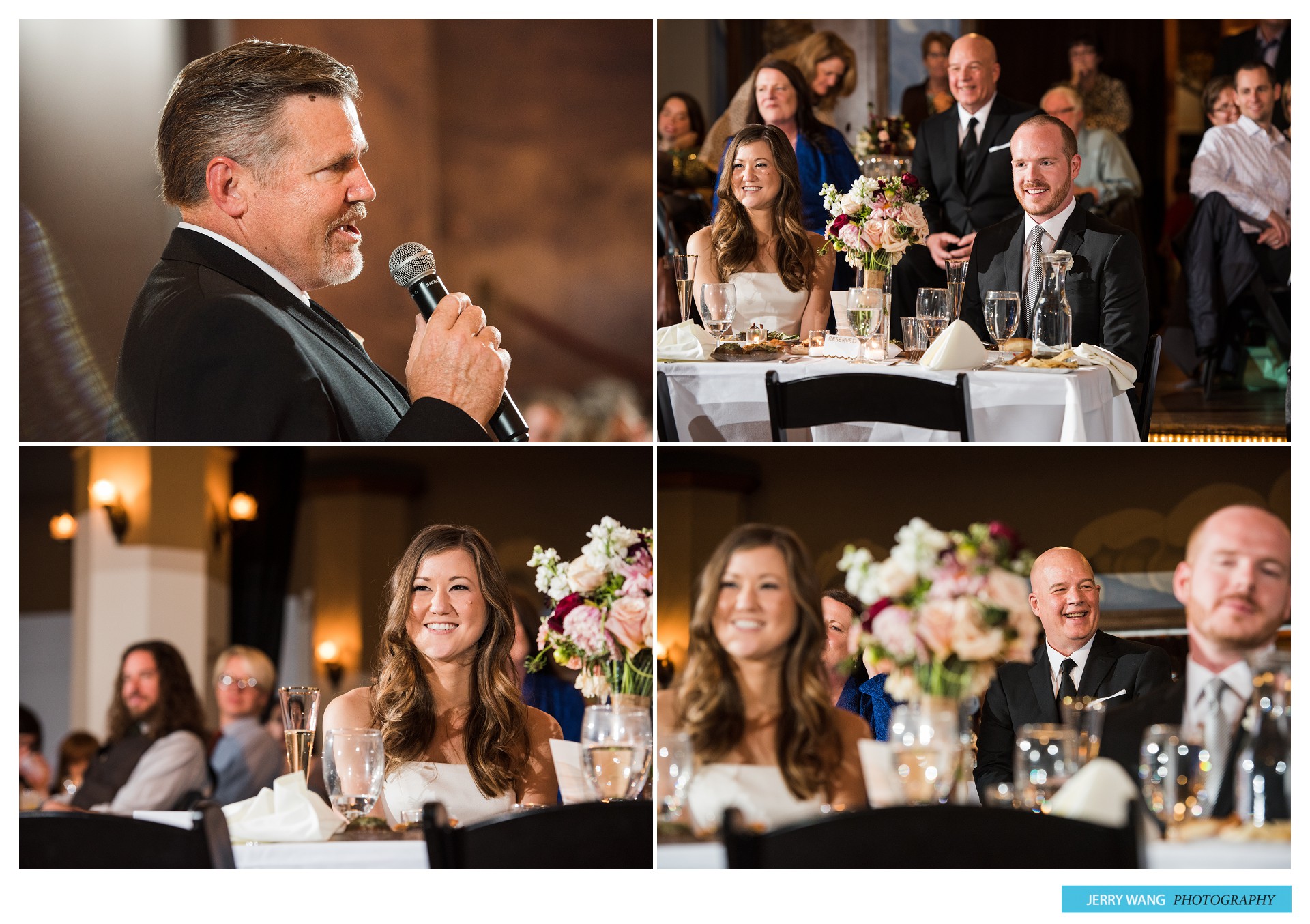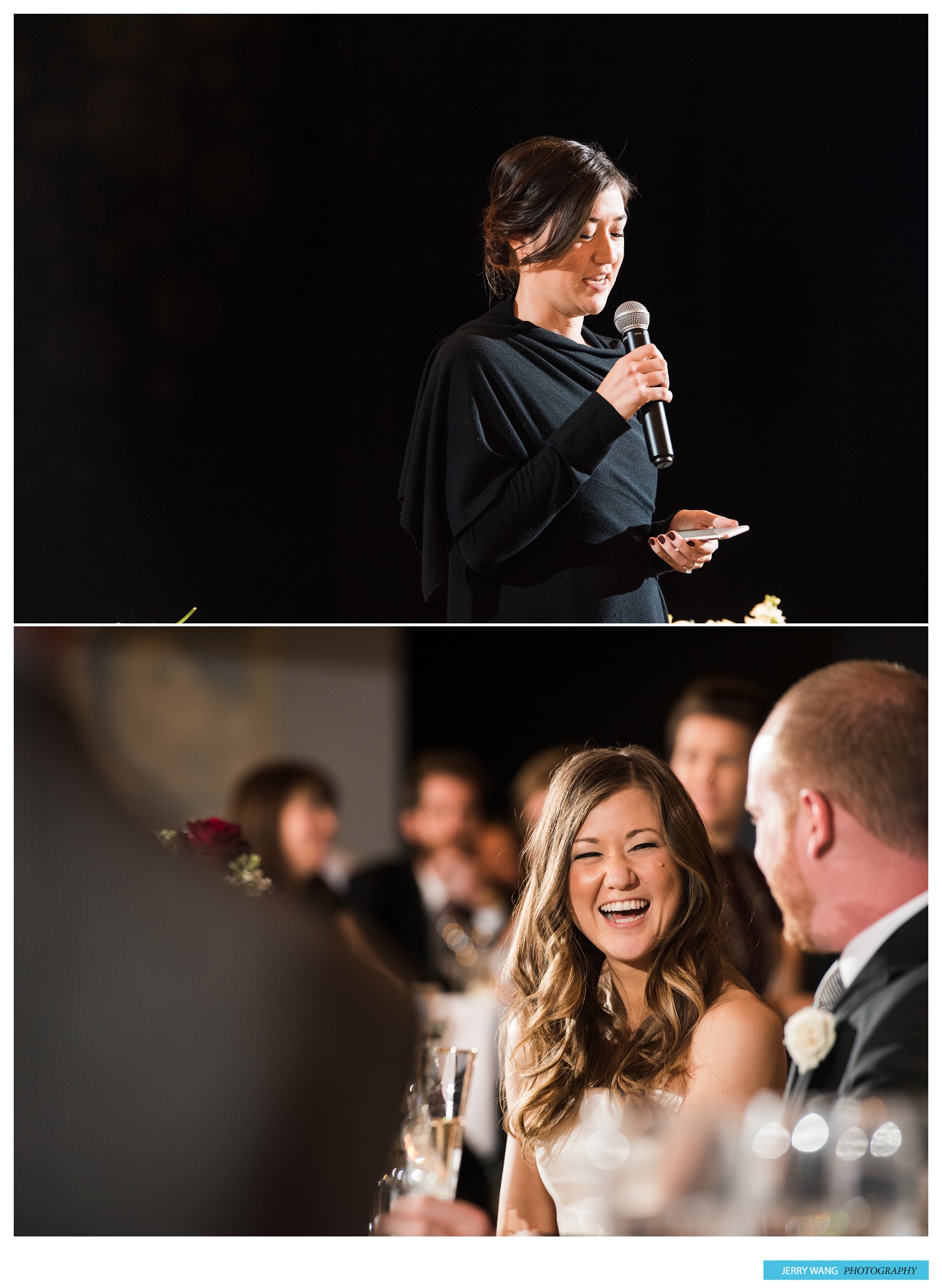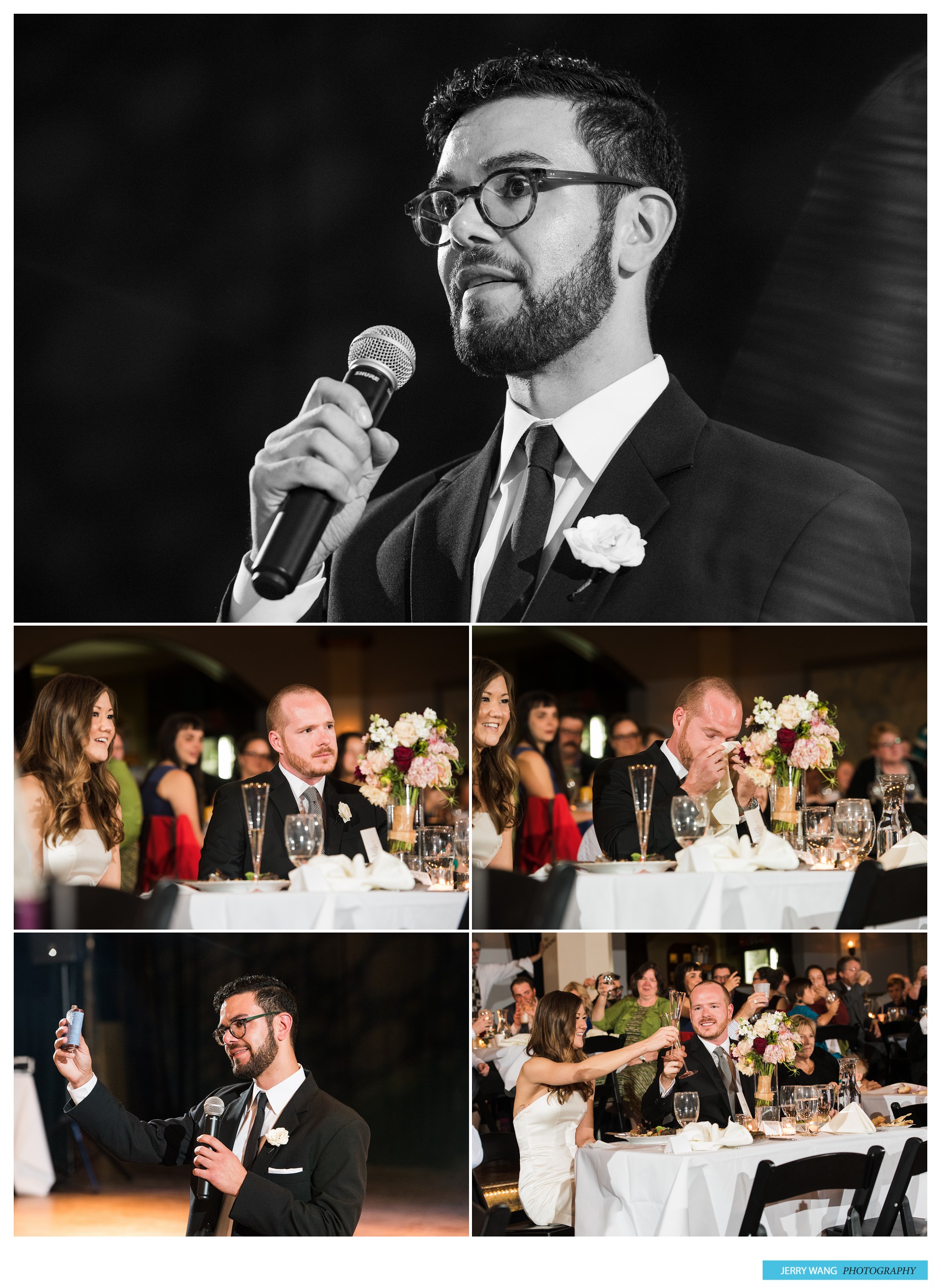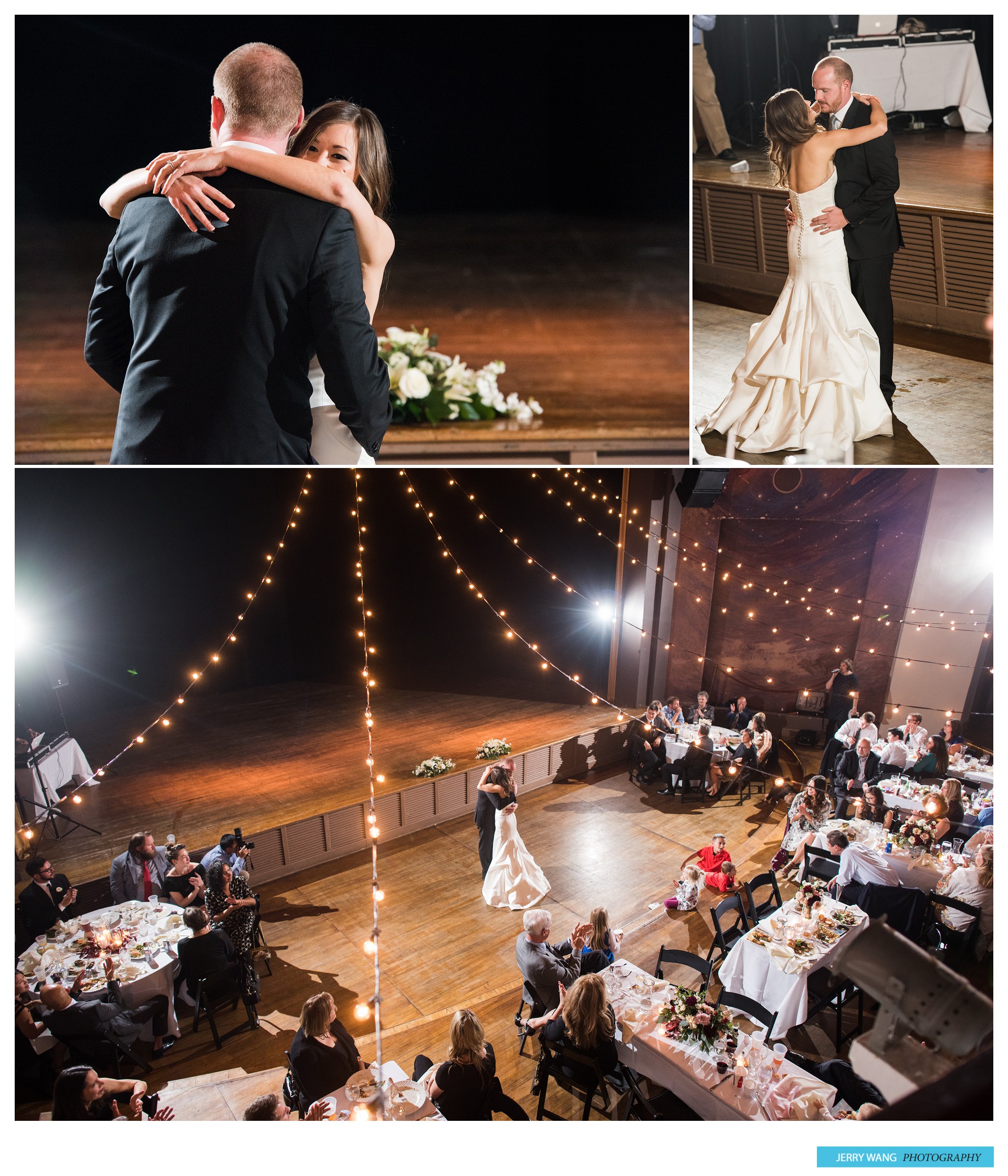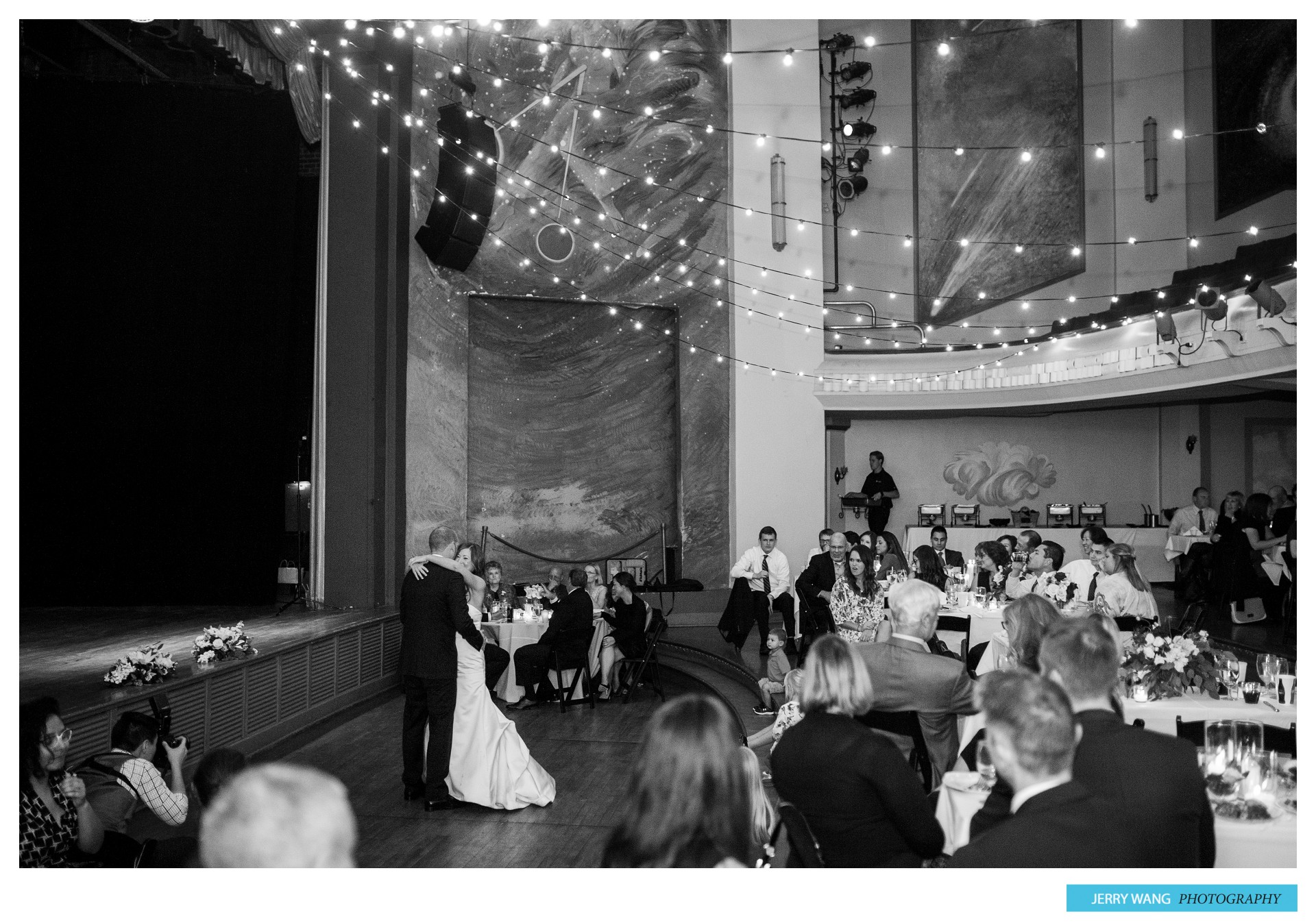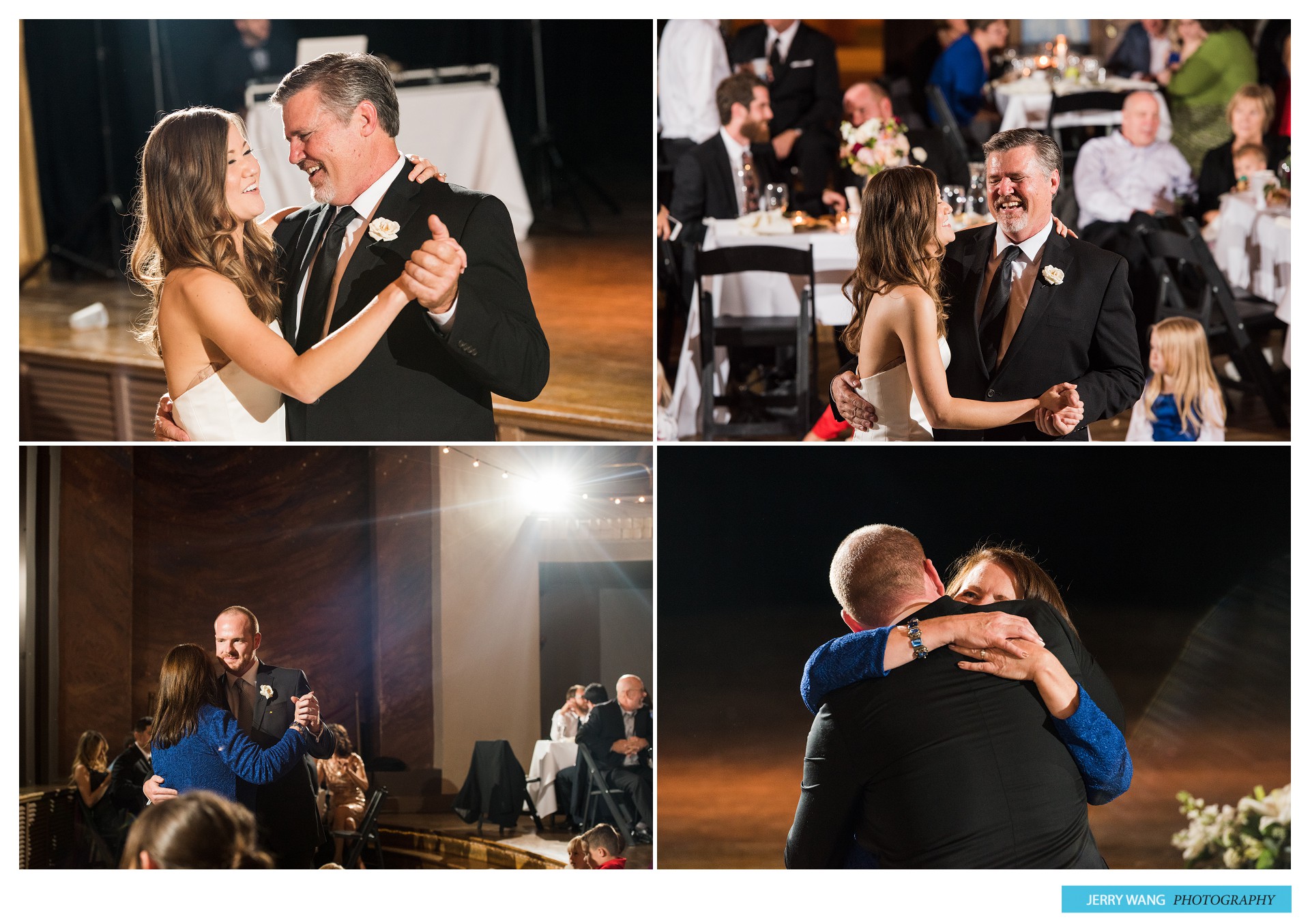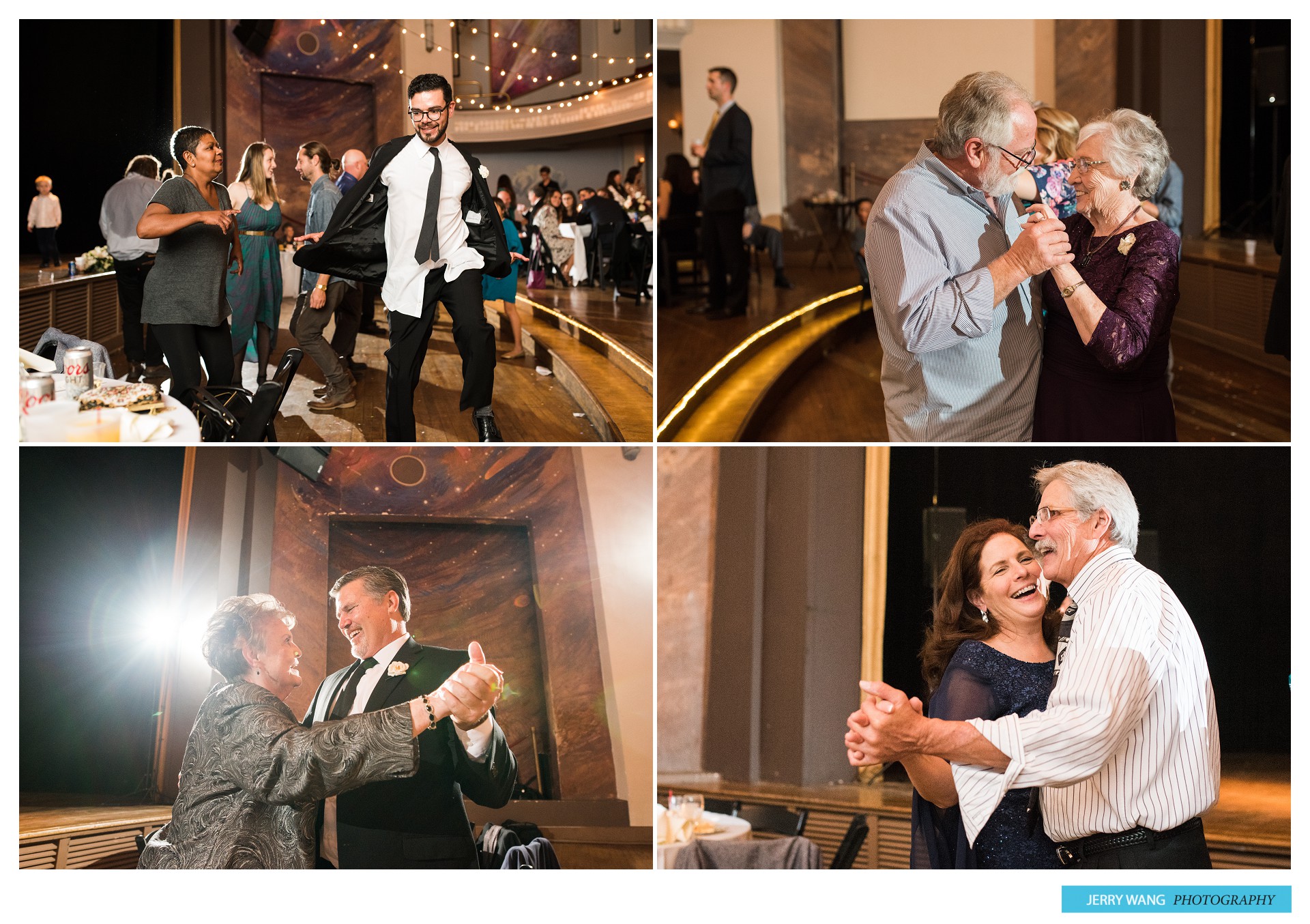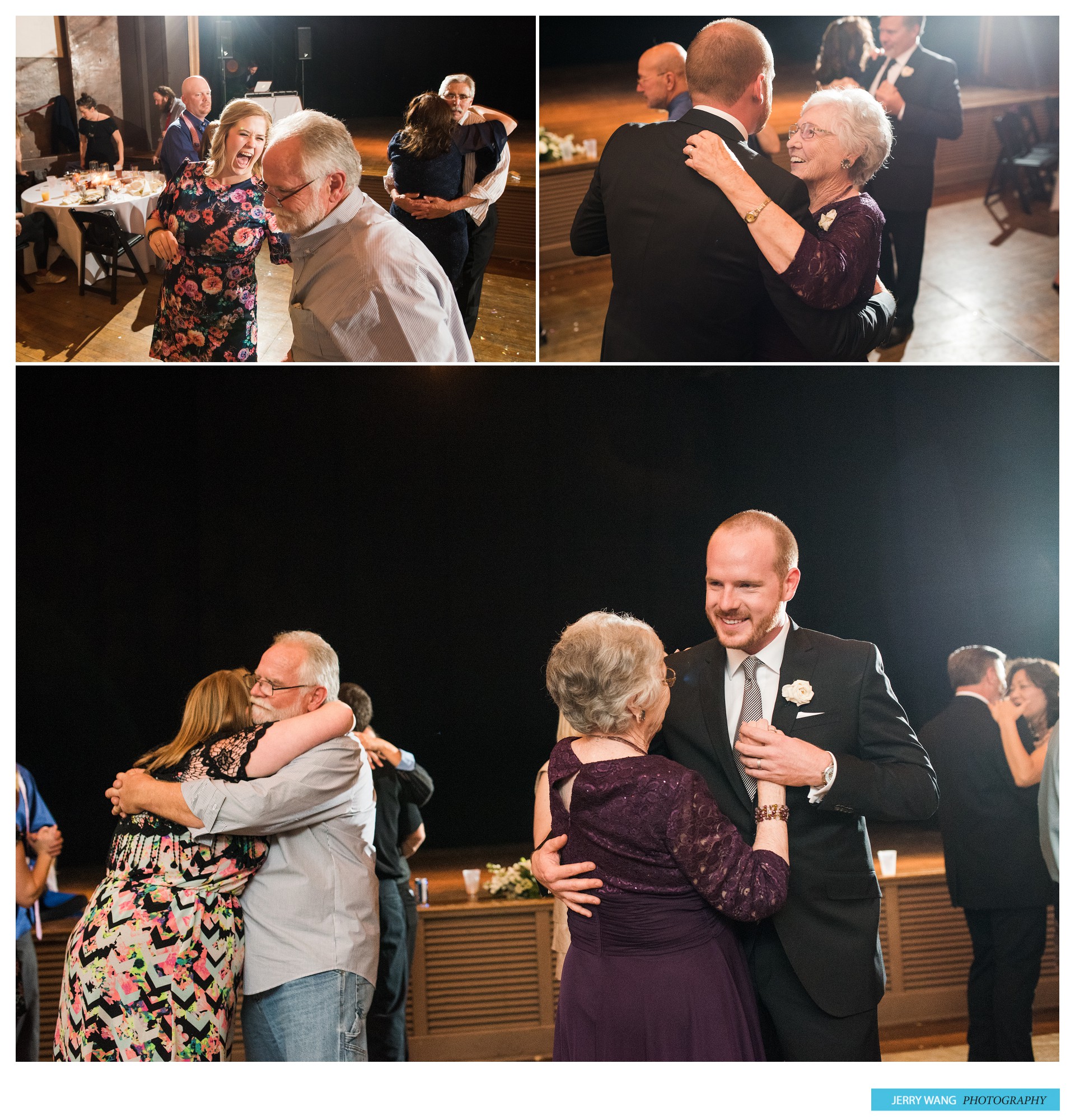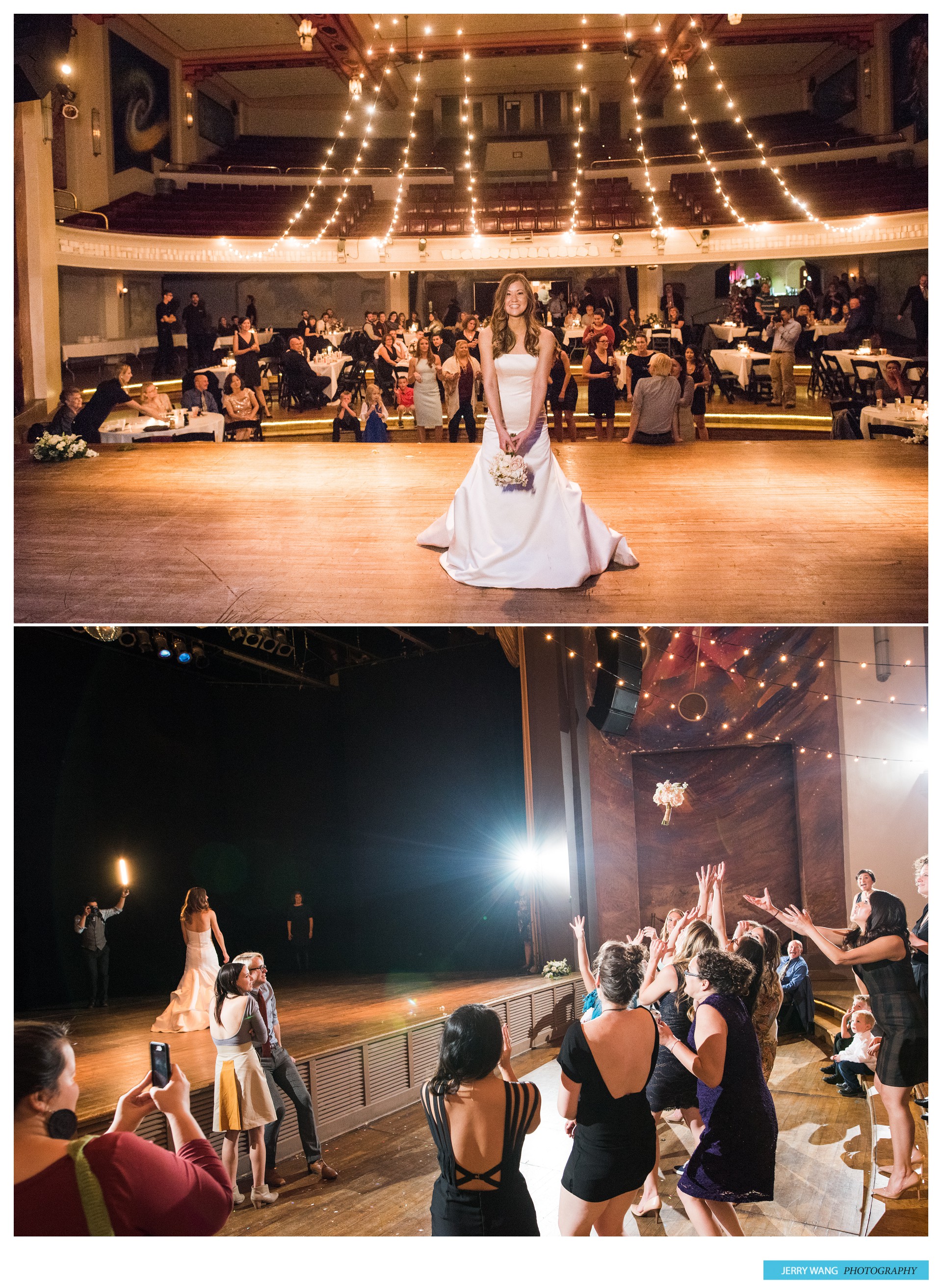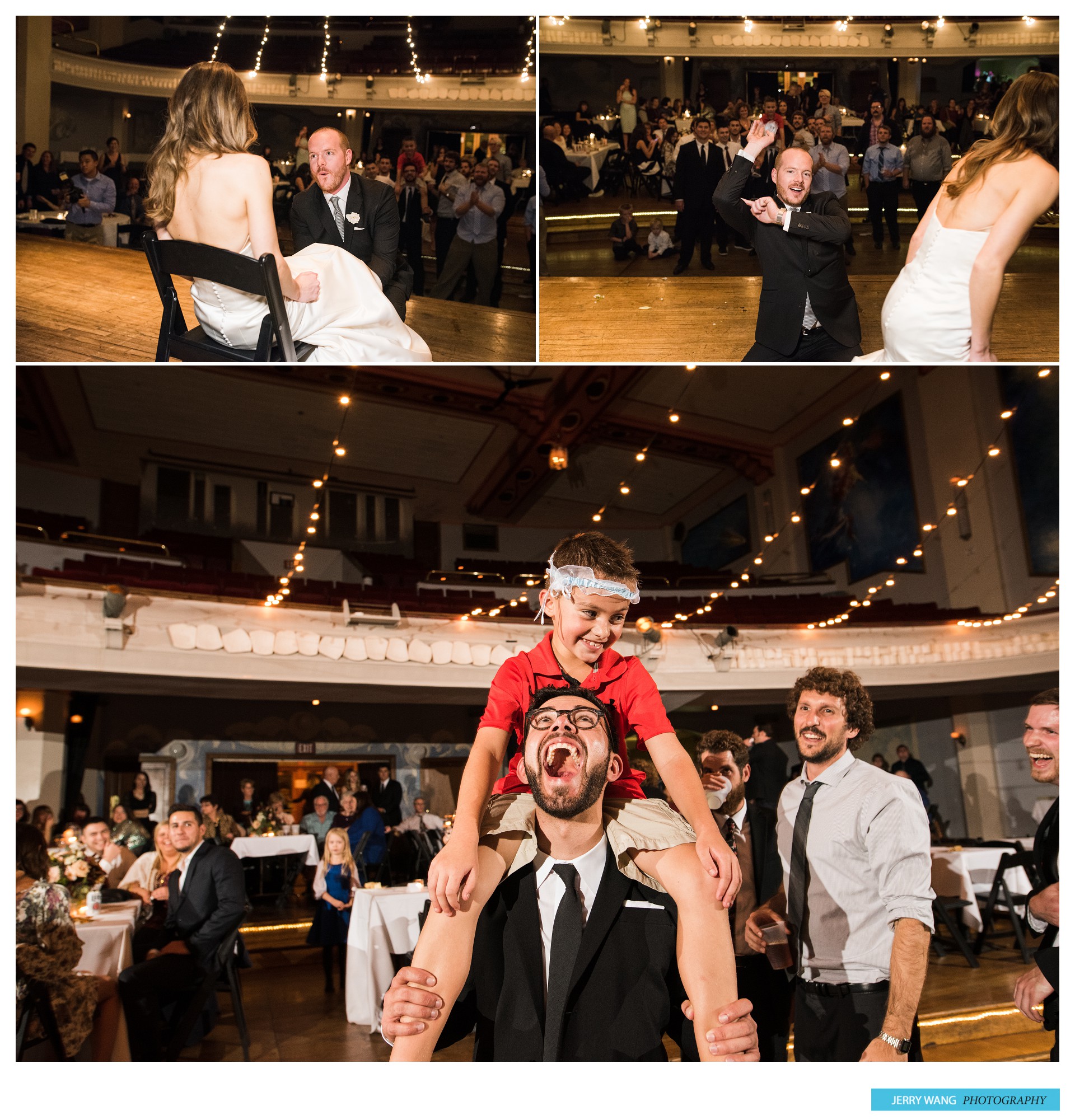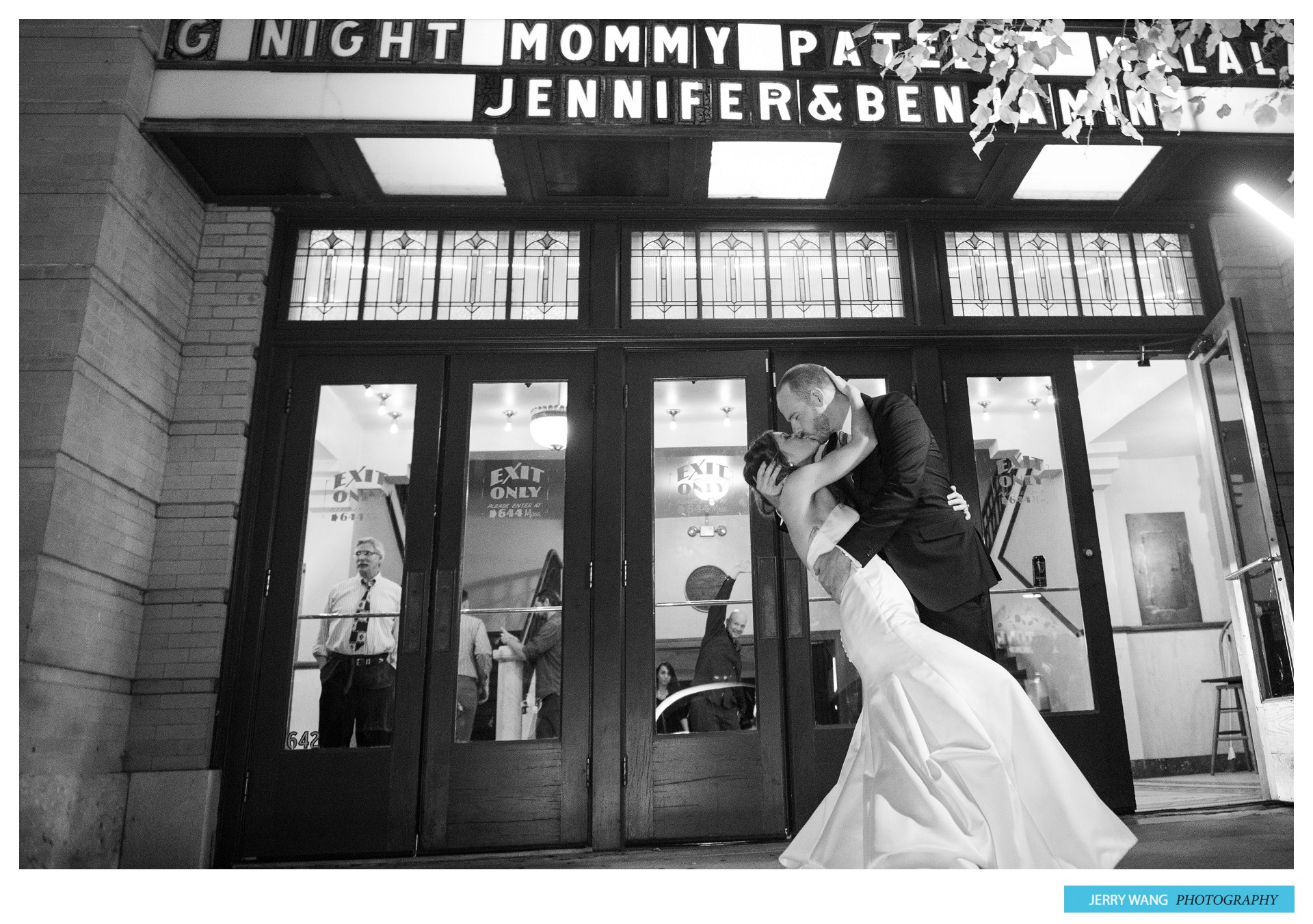 Comments
comments