Glenn and Natasha's summer wedding in Overland Park, Kansas at the Christ Church Angleican and Ball Conference Center in Olathe.
Tell us how you first met? Who what when where why? Give us the dirty details.
N: We met in the dorms at KU freshman year. I went to visit a friend, and instead stumbled upon Glenn. We bonded over having similar taste in music—actually, going to concerts is still one of our favorite things to do together!
G: She actually woke me up from a nap the first time that we met (by banging on my dorm room door over and over while she was looking for her friend). I really like my sleep, but I'm definitely glad that it got interrupted that day!
 When did you know he / she was the one? Was there something he / she did?
N: You know, pretty early on, which was a little terrifying, to be honest. I tend to be a pretty logical when it comes to decision-making, and I like weighing every option. With Glenn, I realized that I felt so secure and confident and excited about our relationship that I didn't feel the need to see any other options.
G: I'm a pretty quiet person by nature, but the fact that I could really open up and talk for hours with her made me confident that I had found someone special.
What is the most memorable date you've ever had?
N: We had a really cool spontaneous one in Lawrence. One Friday we drove out to Wells Overlook Park to get a view of the city, which was awesome, but a little crowded, so we actually just hopped in the car and drove all the way around Clinton Lake. We hit some of the back roads to check out the wildlife and just talked and talked and talked.
Tell us about the proposal (did you see it coming, how long was it in the planning? How did you feel? Nervous, excited, freaking out?)
N: Oh man. Glenn used old texts between the two of us to plan a scavenger hunt around Lawrence, THEN conspired with Neha (MOH) to have her fly in, THEN conspired with my roommates to have a surprise party. So our proposal was the best conspiracy ever.
G: I was definitely nervous that all of the details wouldn't fall into place, but everything came together somehow. The look on Natasha's face when Neha surprised her was priceless!
Tell us the one thing you love most about each other.
N: One thing? Glenn is a very steady person—emotionally, intellectually, but also in terms of the way he treats people. He always has the best intentions, is ridiculously patient, and loves me and others so fully and easily. It's selfless, dependable, and kind, and it makes me want to be deserving of that kind of love every day.
G: Natasha is one of the most genuine people that I know—she really sticks to her values and stands up for her friends and family, no matter what.
If you feel comfortable, share with us something silly or quirky the other person does
N: YES I HAVE A GOOD ONE. When Glenn is talking, sometimes, he'll pause for emphasis and make this kind of clicking sound. Also, he hates that smacking sound mac and cheese makes.
G: When she gets really tired, she will sometimes start making these cute squeaky sounds.
Describe the theme or décor for your wedding.
East meets West! Church wedding, Indian reception. Throughout, though, we're trying to keep it elegant, streamlined, and pretty.
Wedding Vendors:
Photography | Jerry Wang Photography
Video | Gordon Schroeder, Lee's Summit Video 
Florist | Angela Emig, Poppy & Clover Floral Design
Ceremony Venue | Christ Church Anglican 
Reception Venue | Ball Conference Center
DJ / Entertainment | DJ Scott Simpson
Catering | Swagat &  Cosentino's Price Chopper Gardner 
Cake | Cosentino's Price Chopper Gardner 
Dress Designer | Stella York 
Dress Salon | Belle Vogue Bridal 
Bridesmaid Dresses | Bella Bridesmaids 
Groom and Groomsmen Attire | Tip Top Tux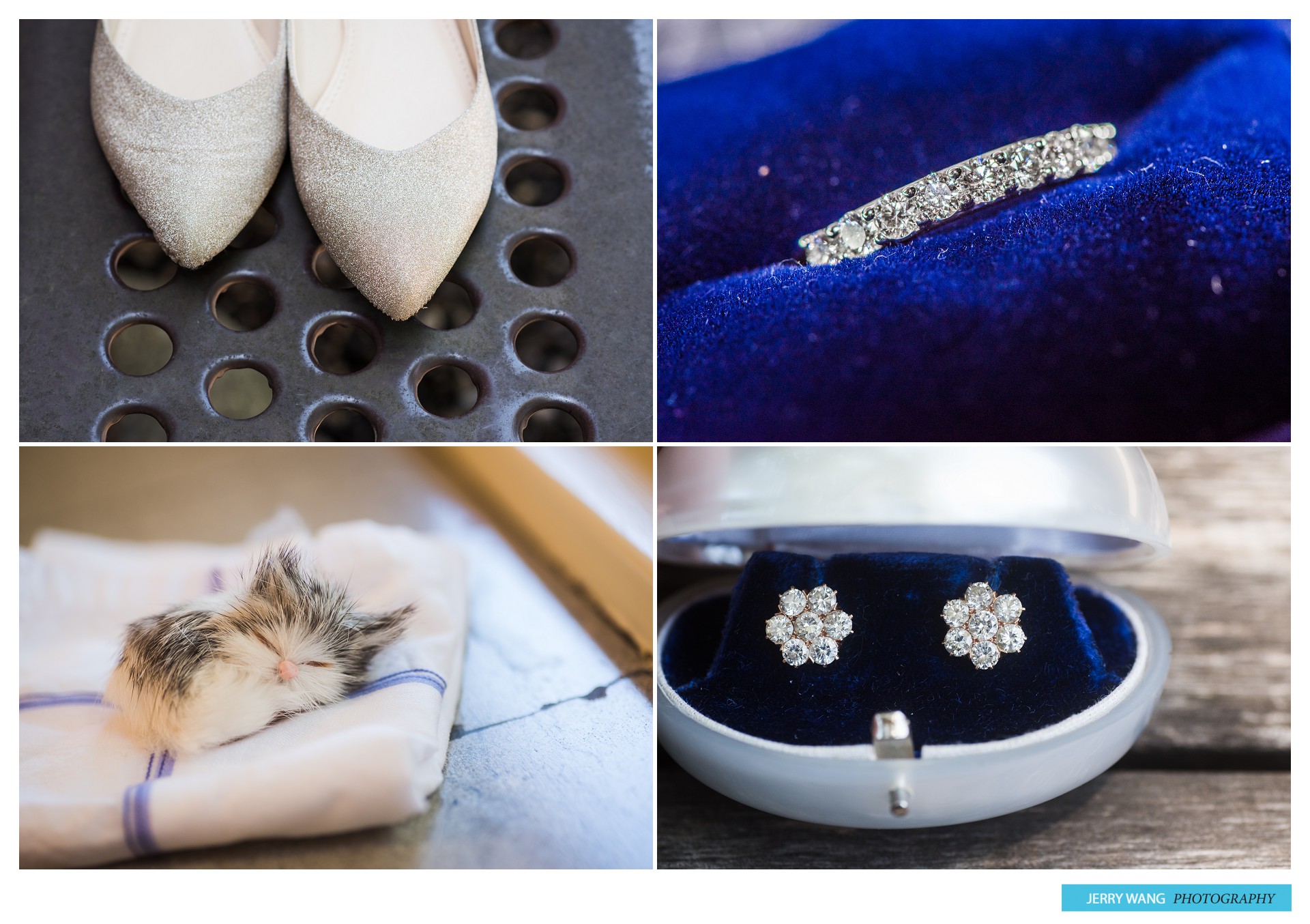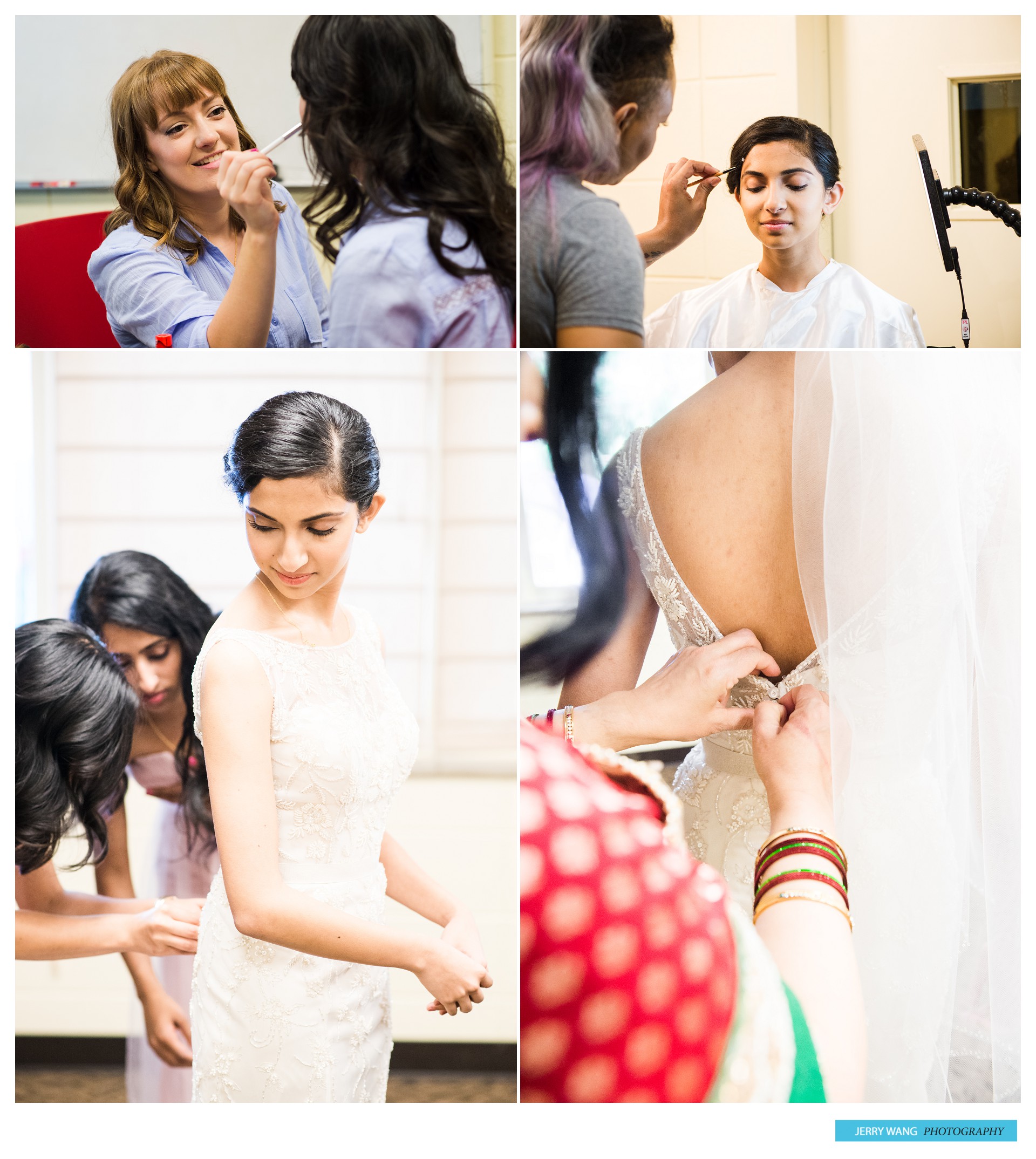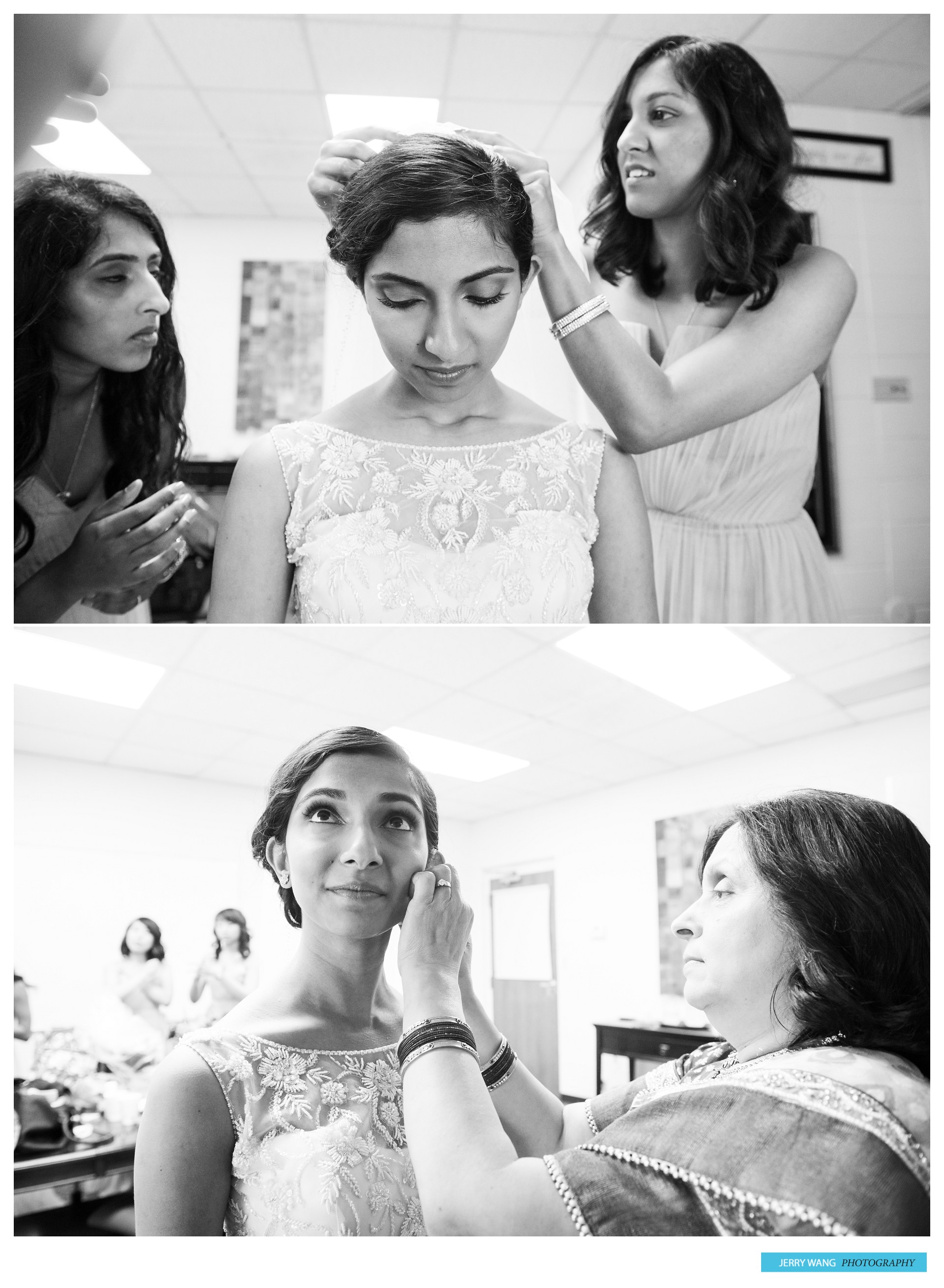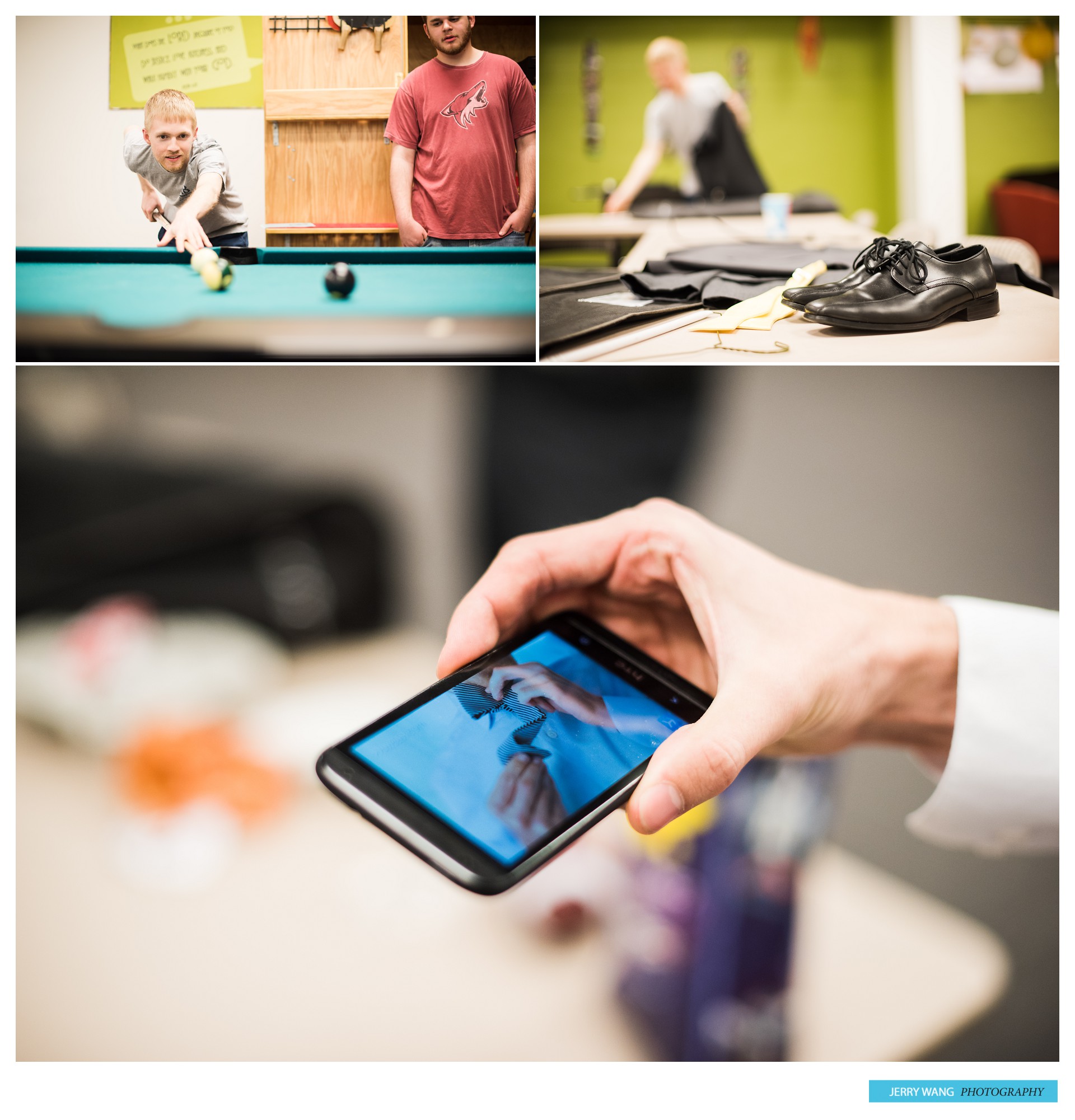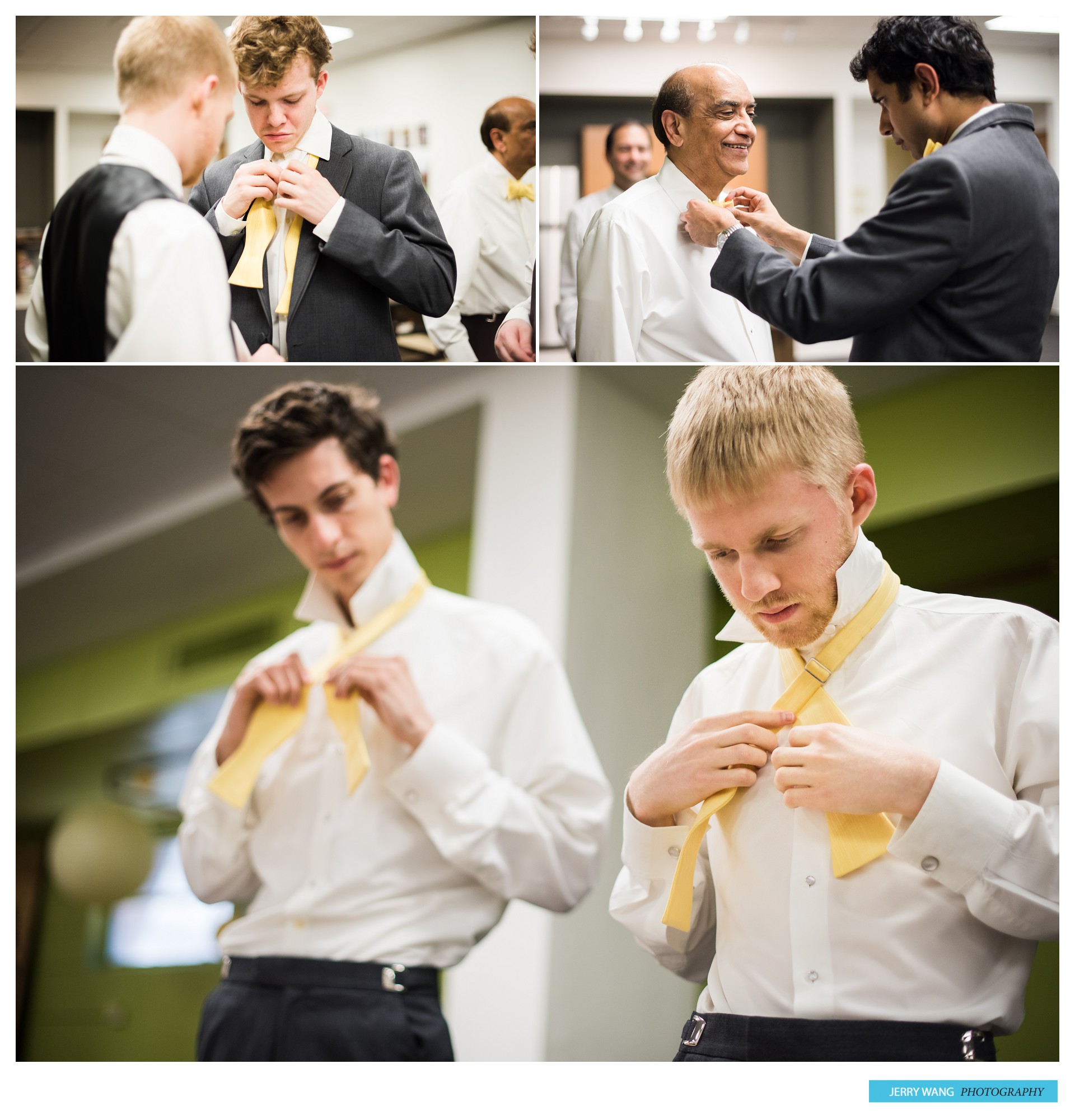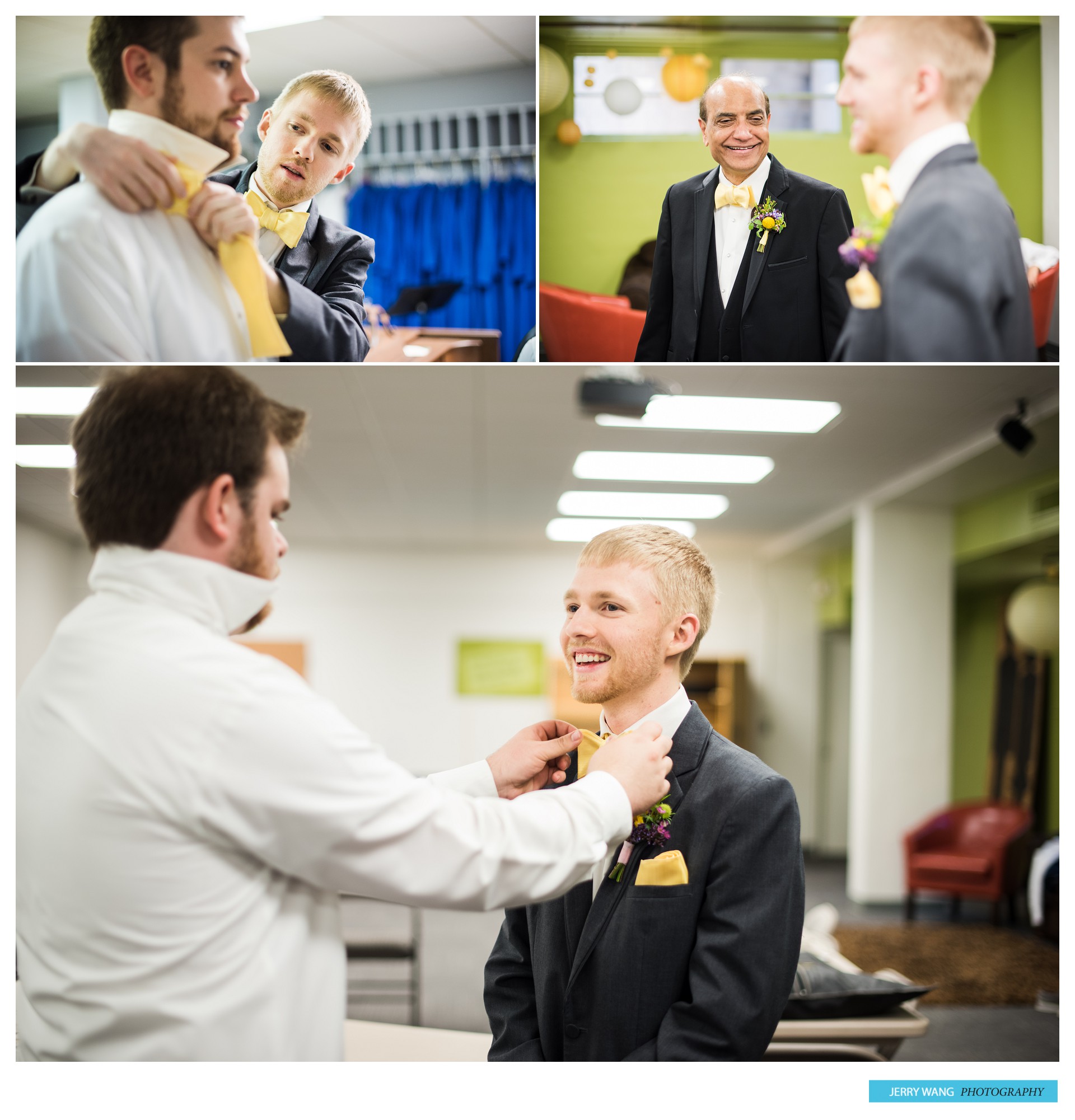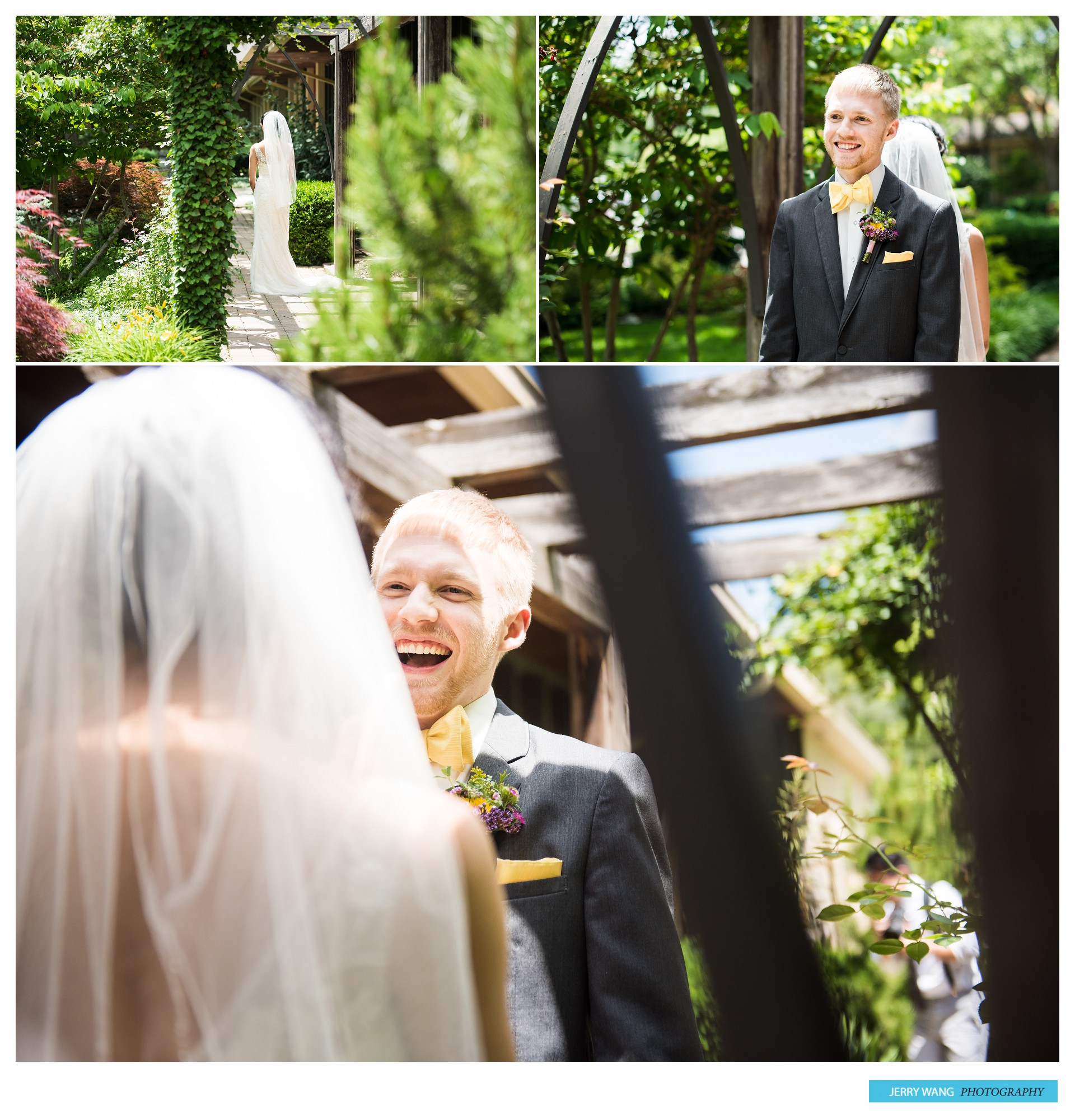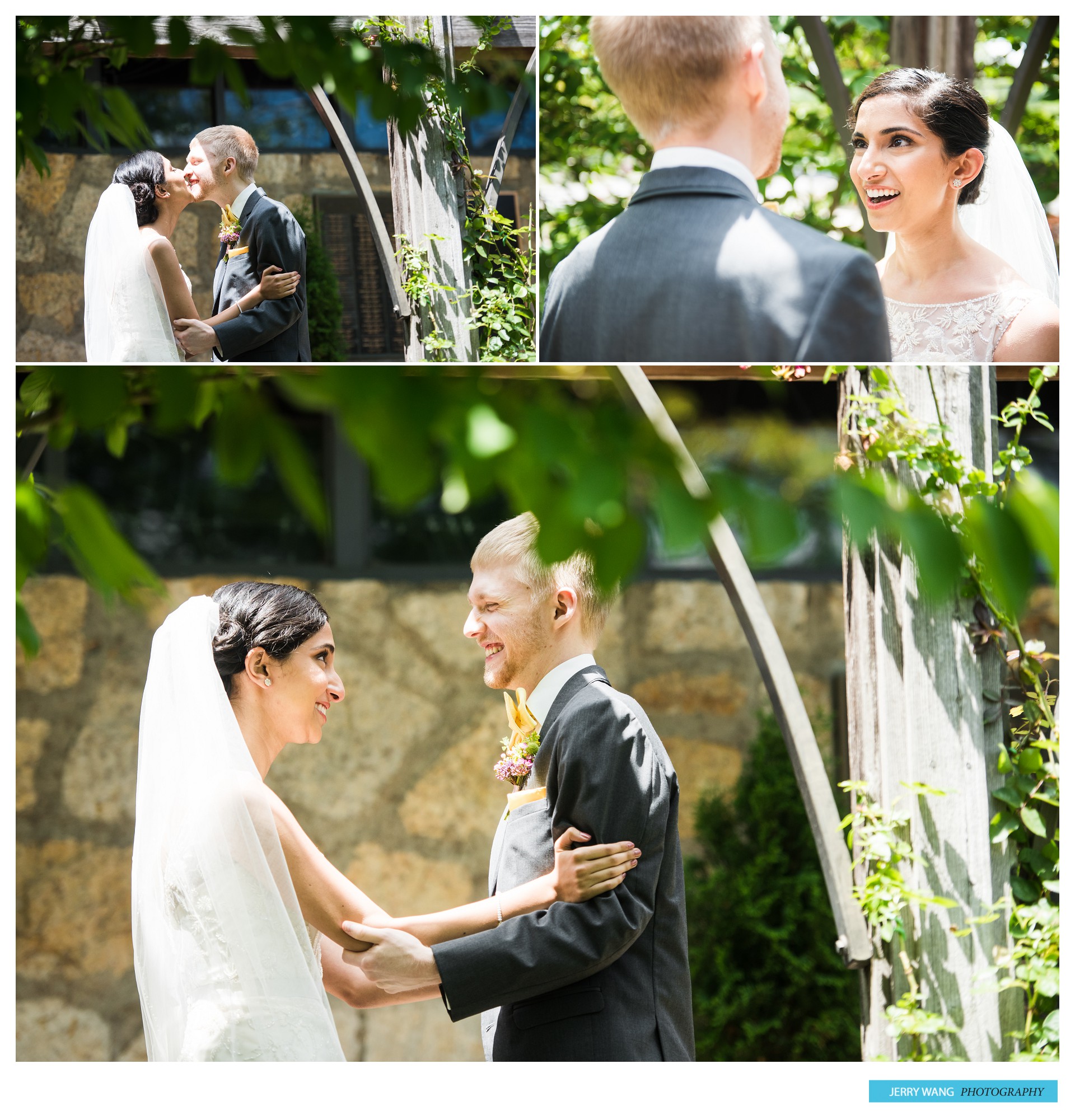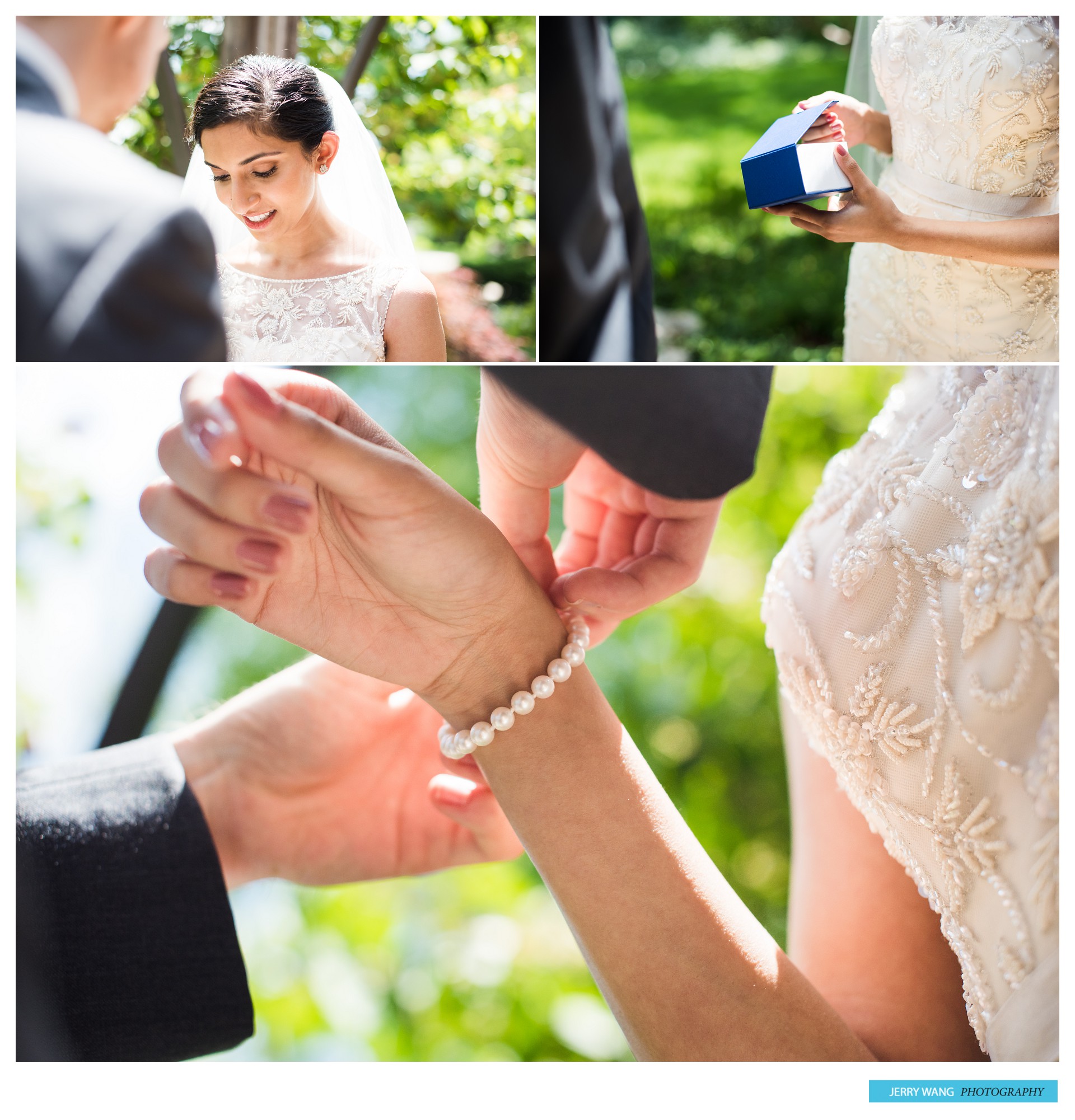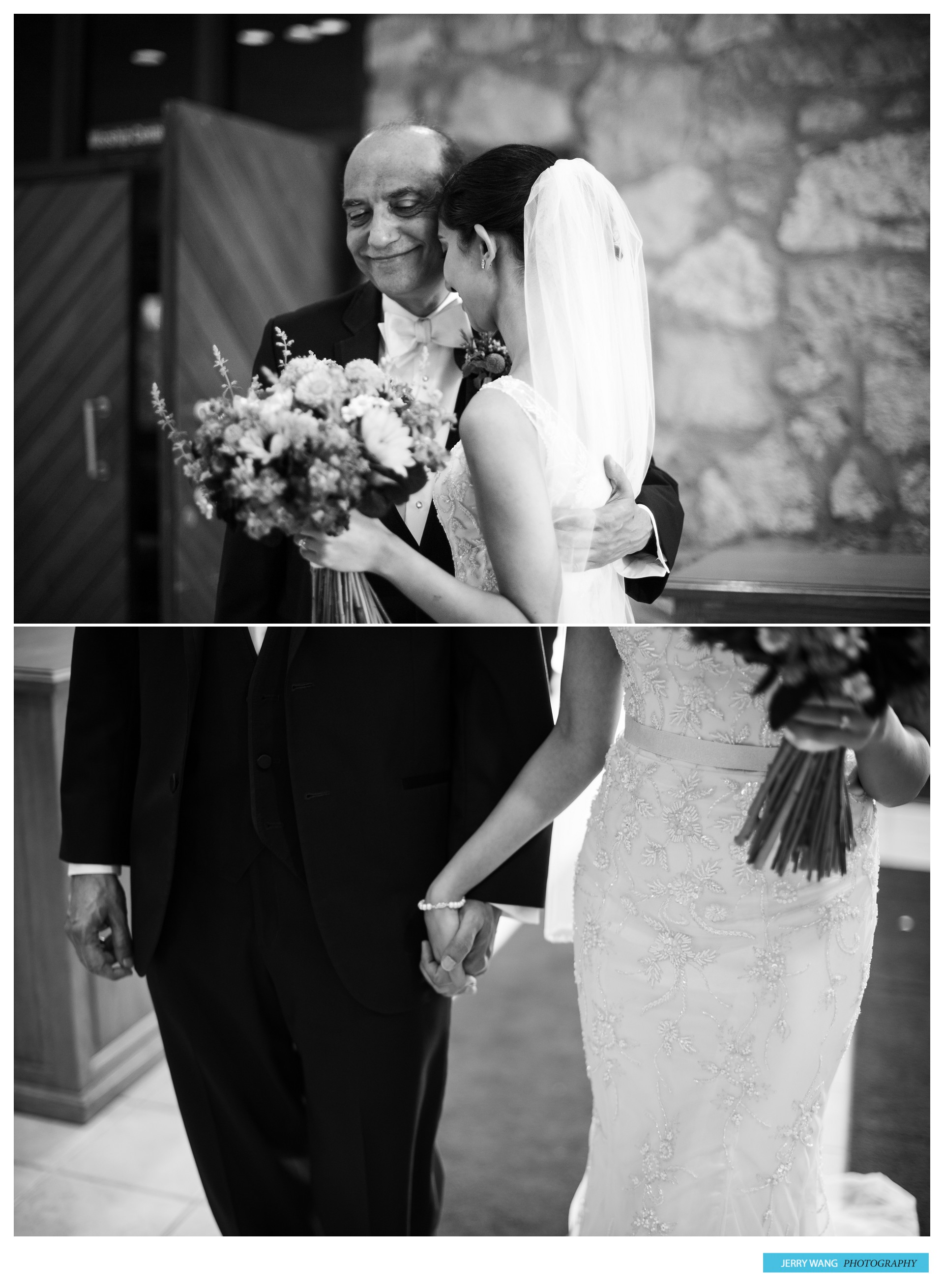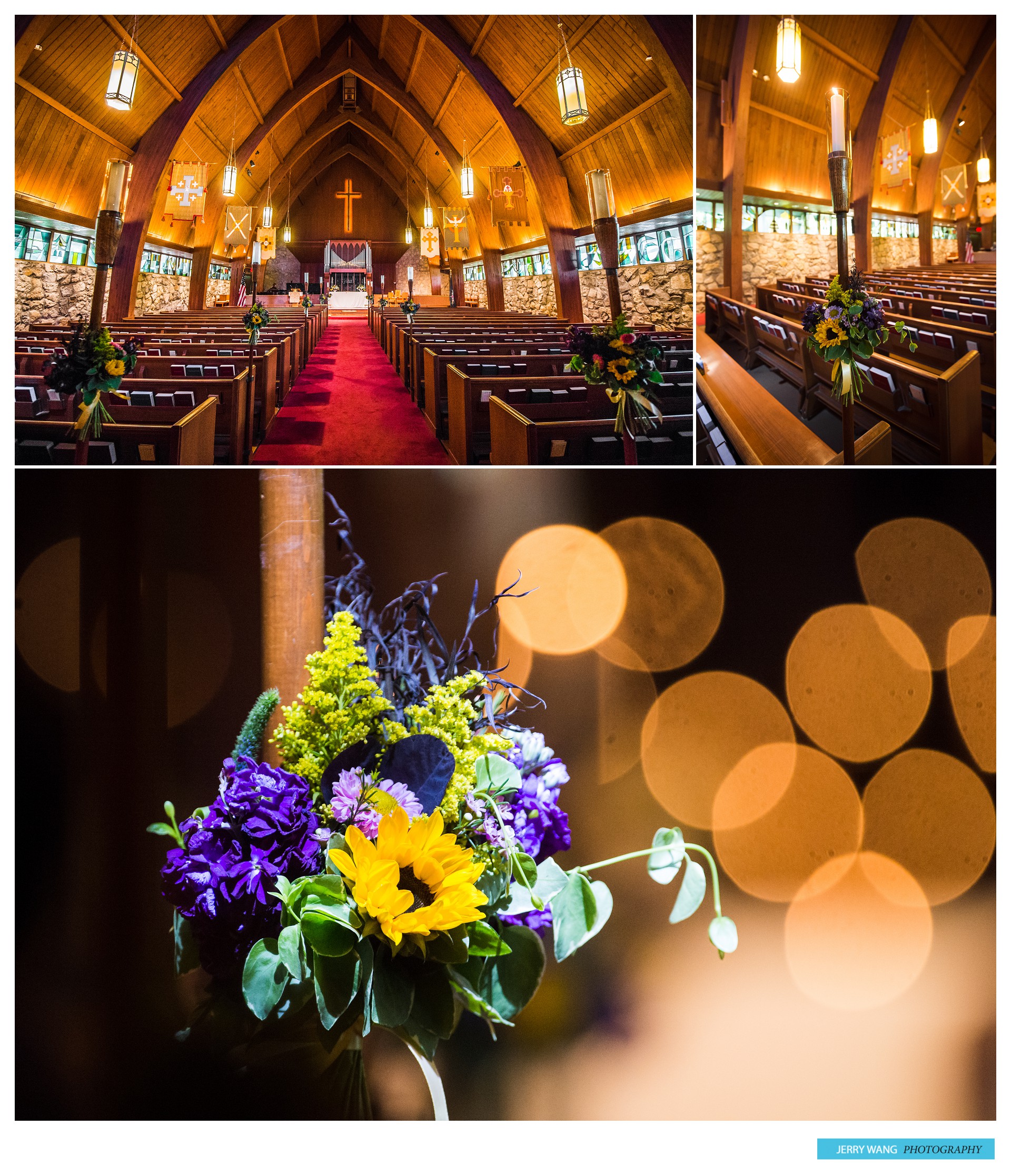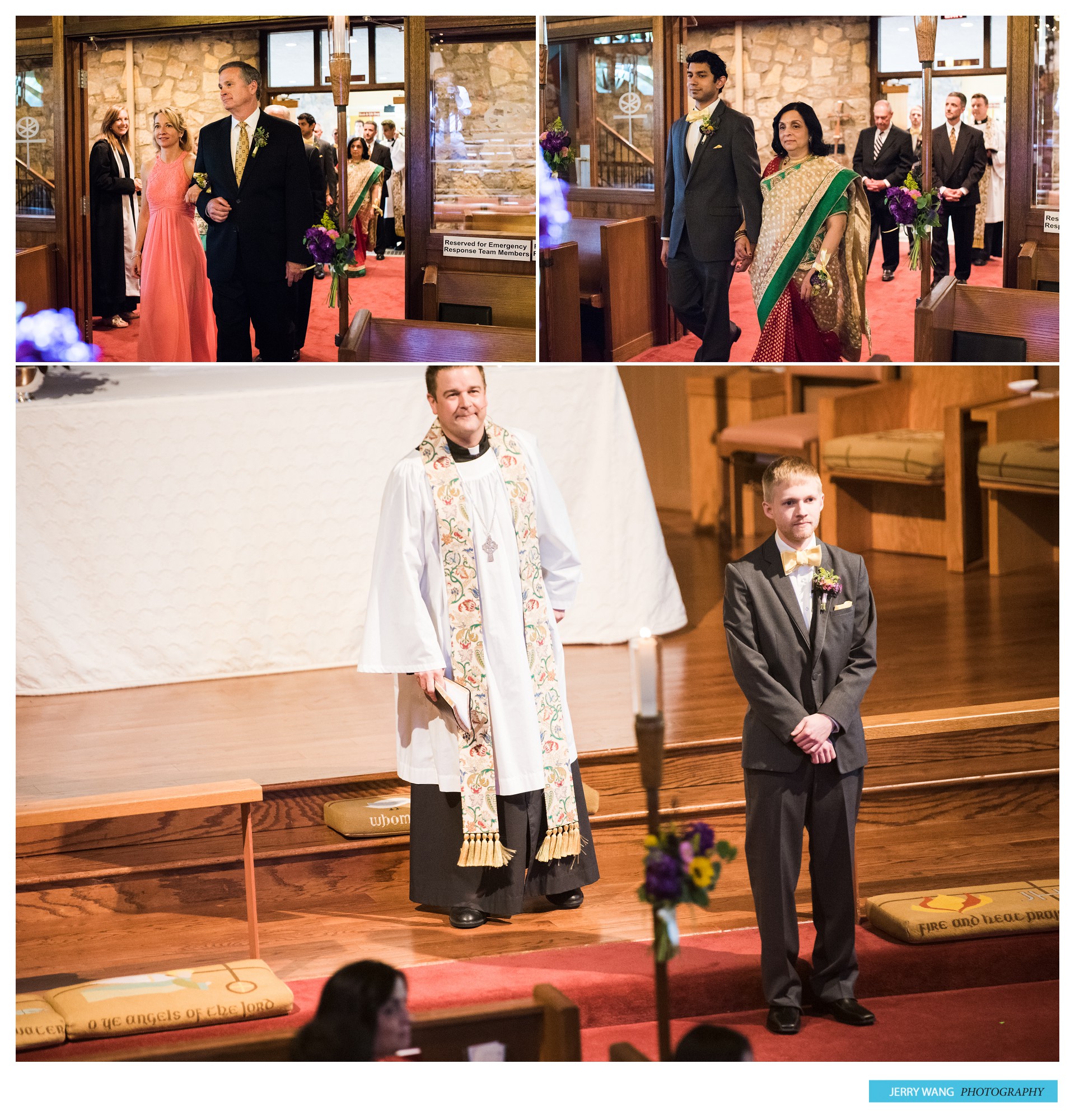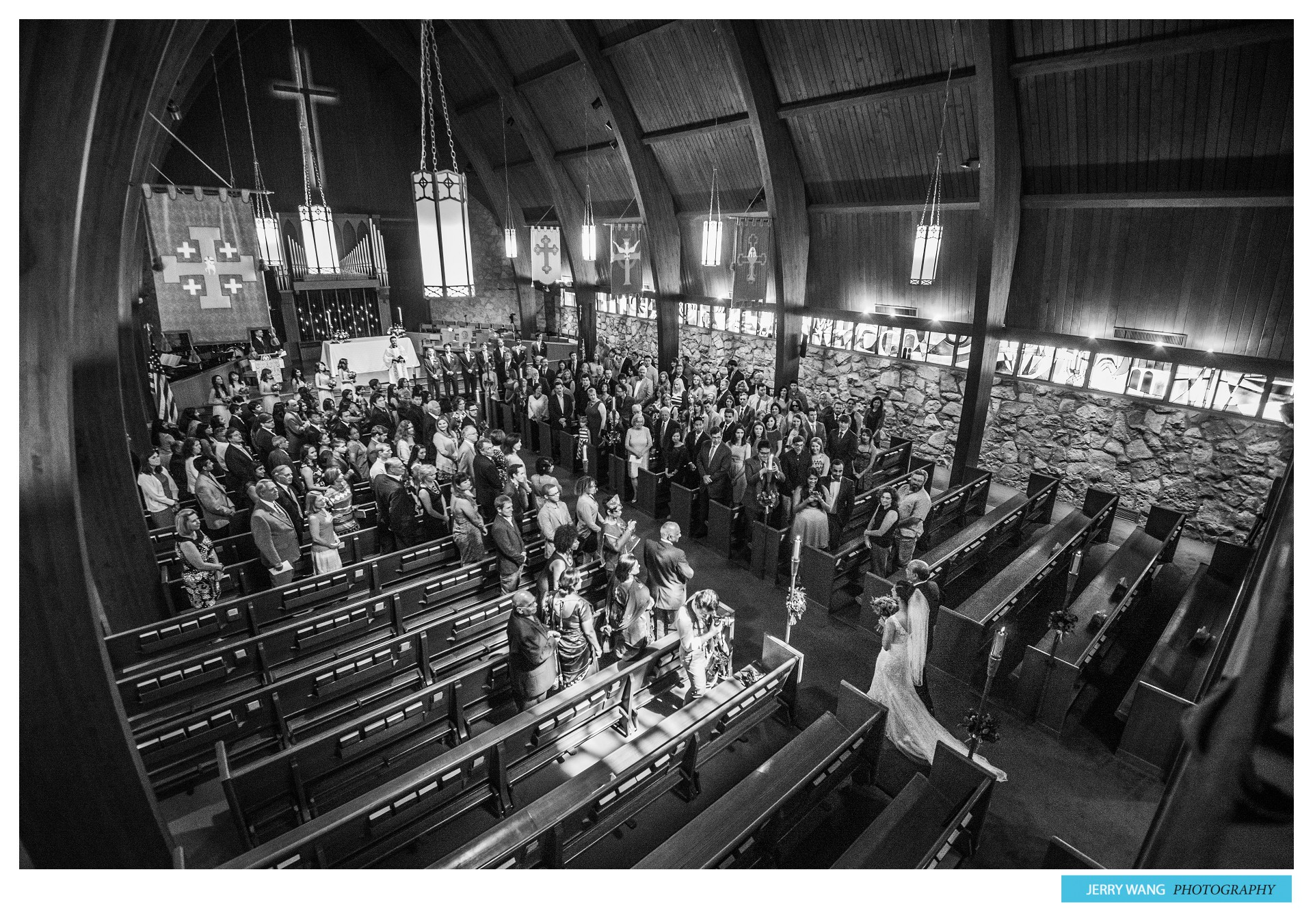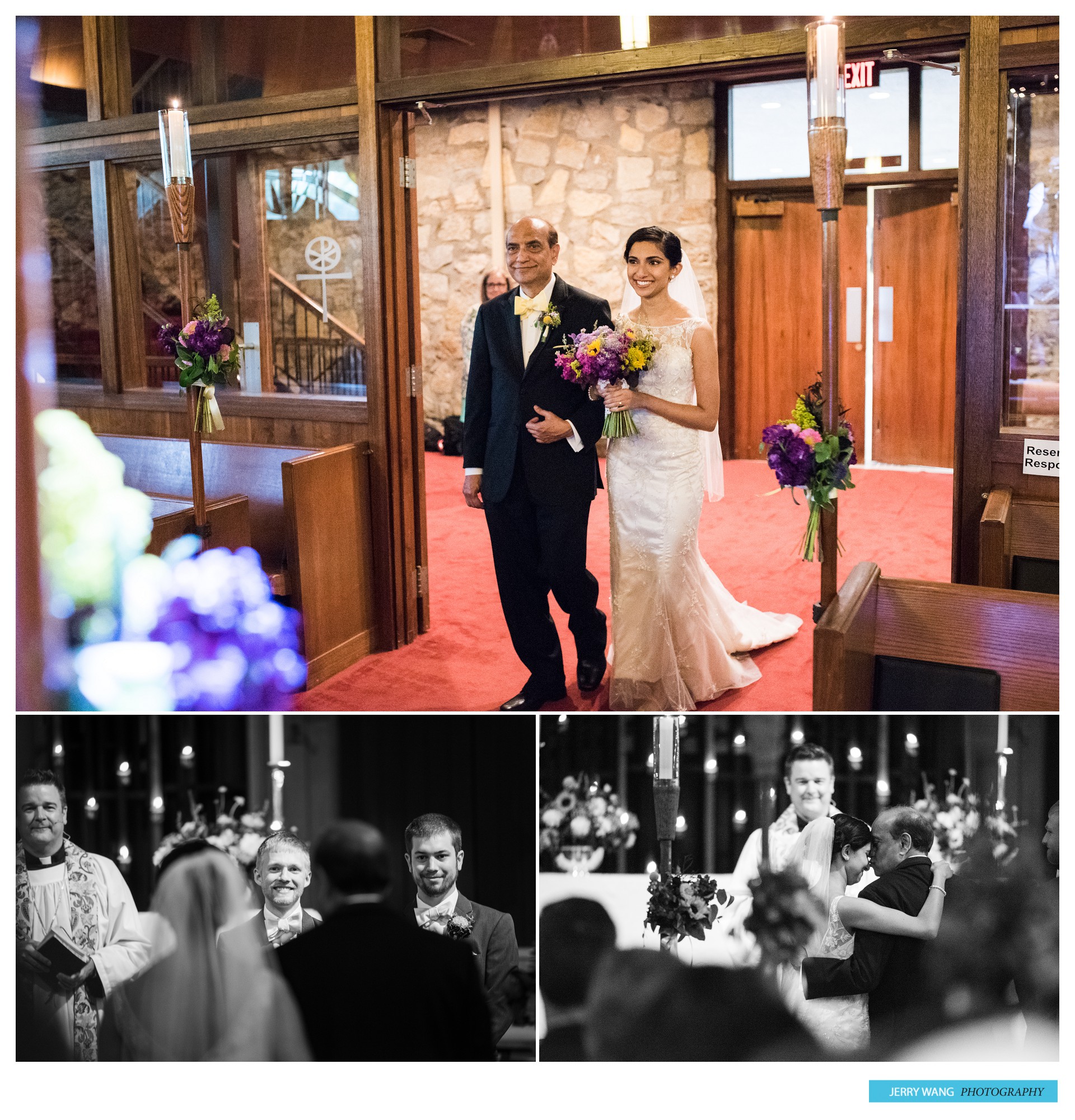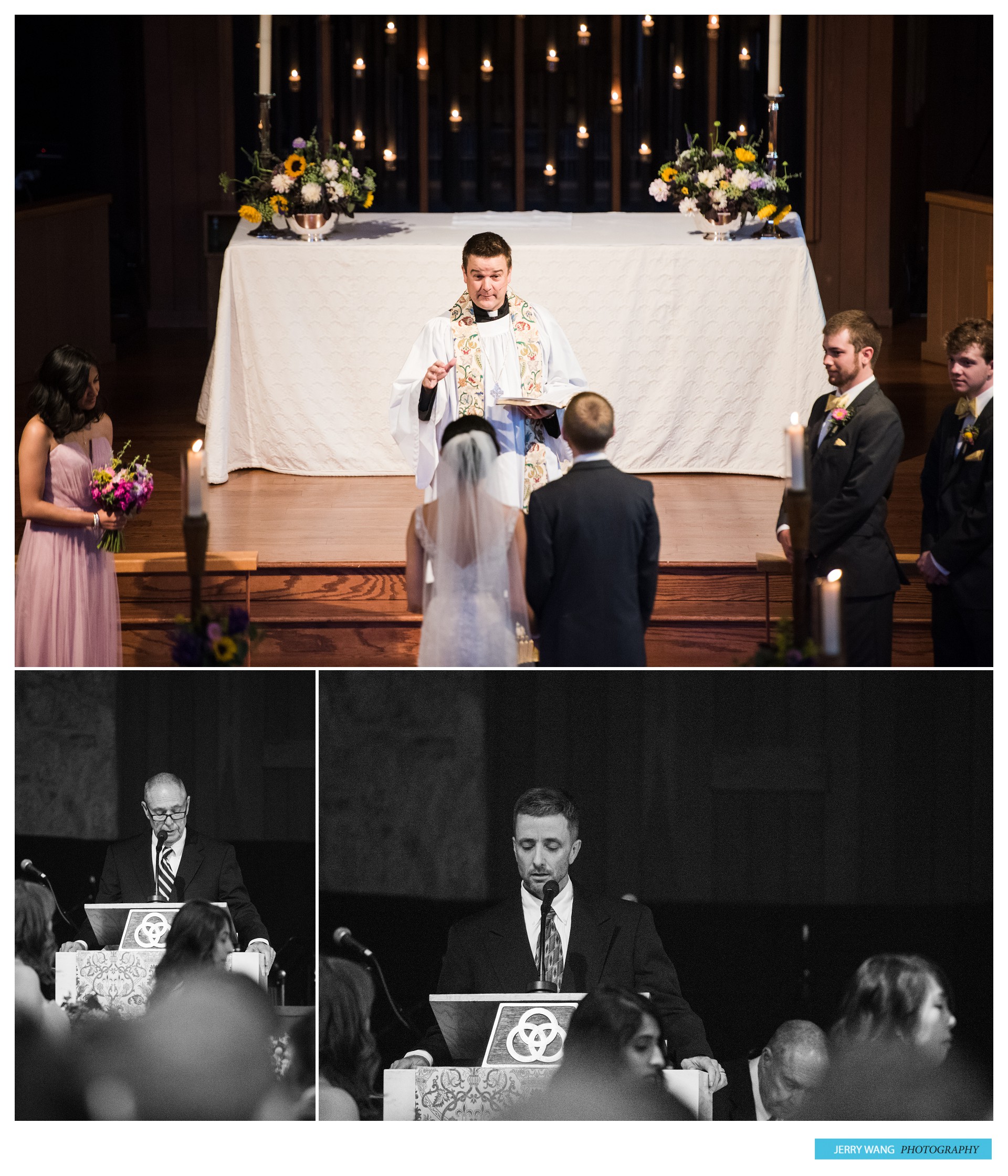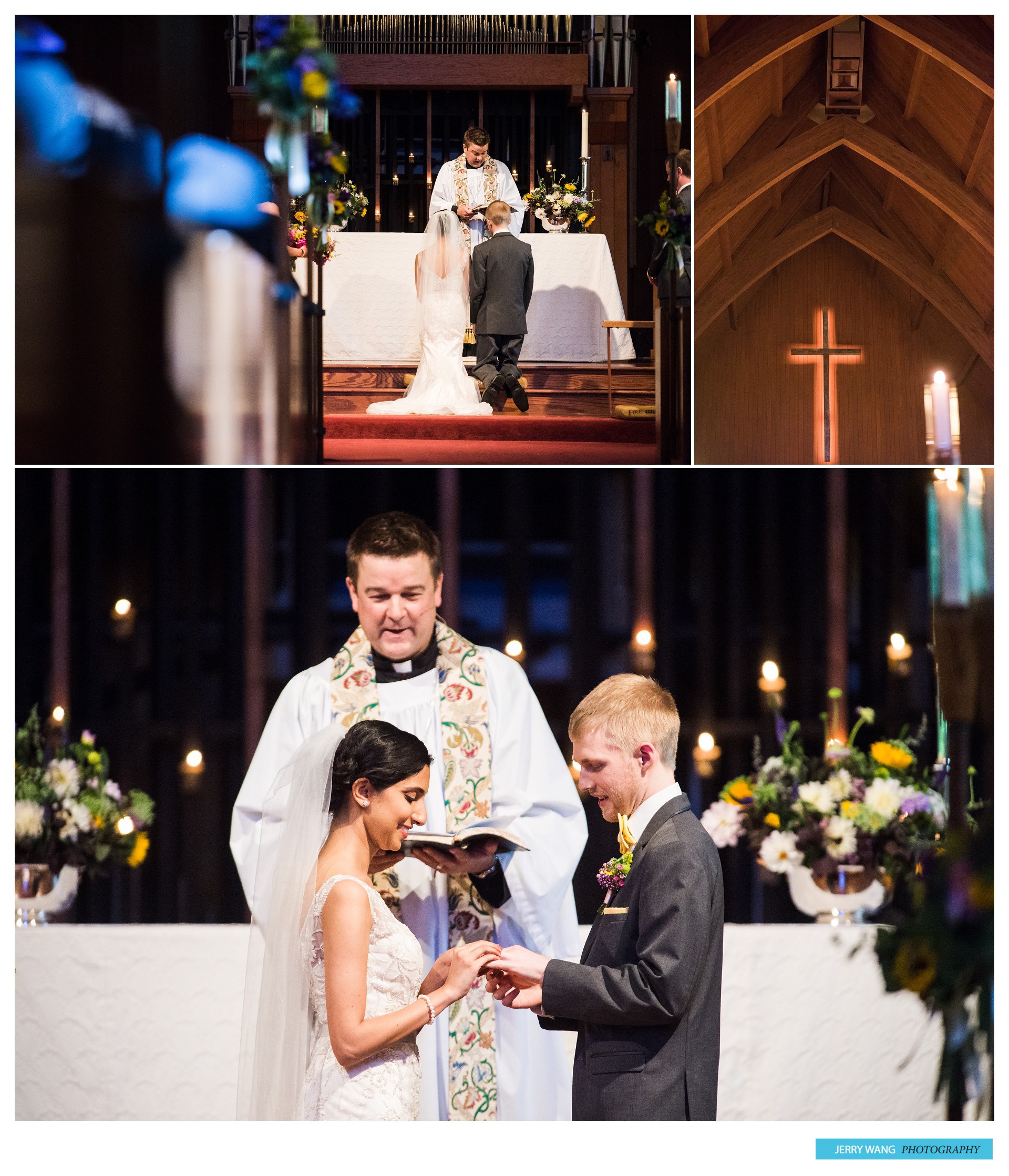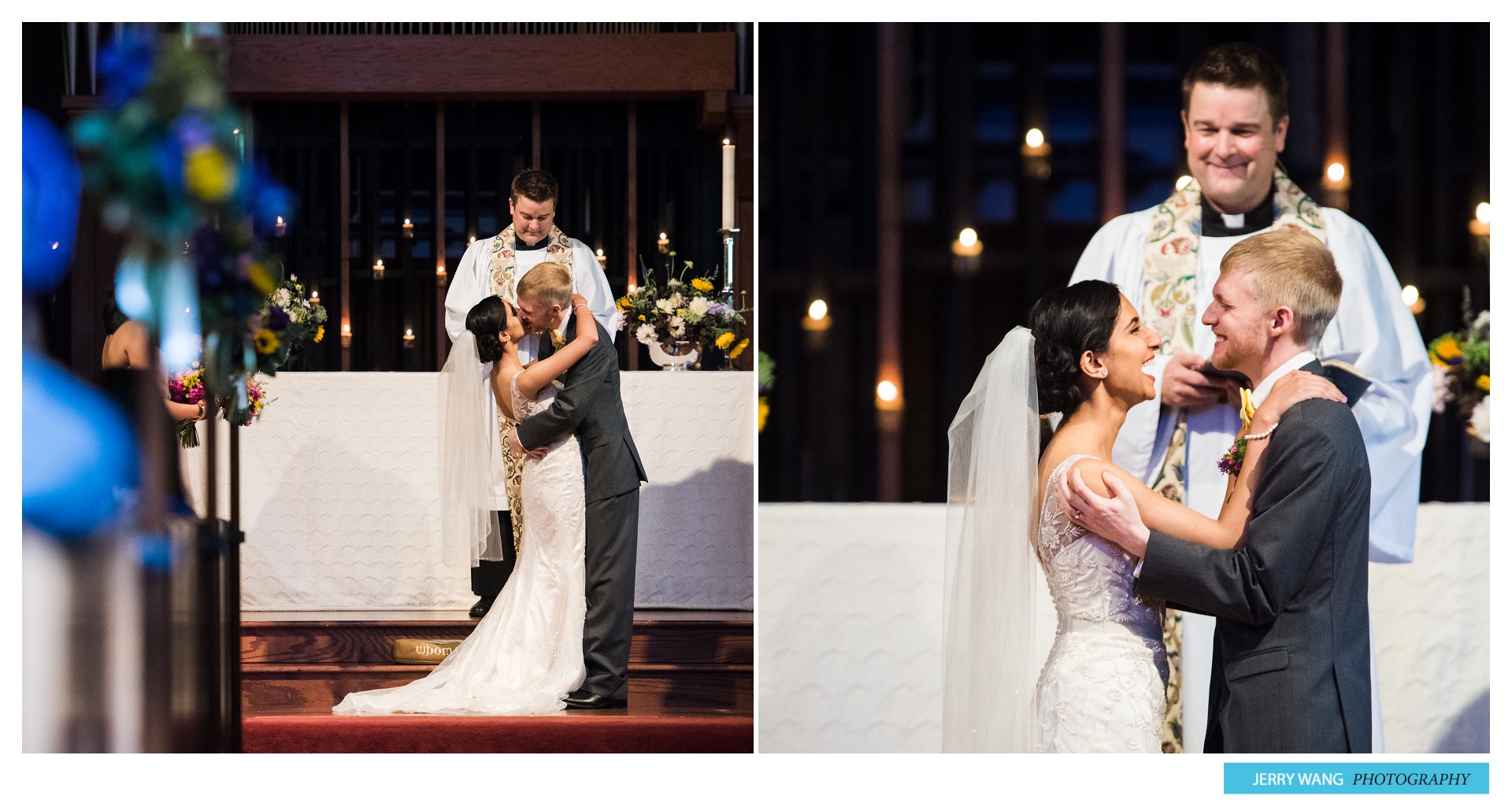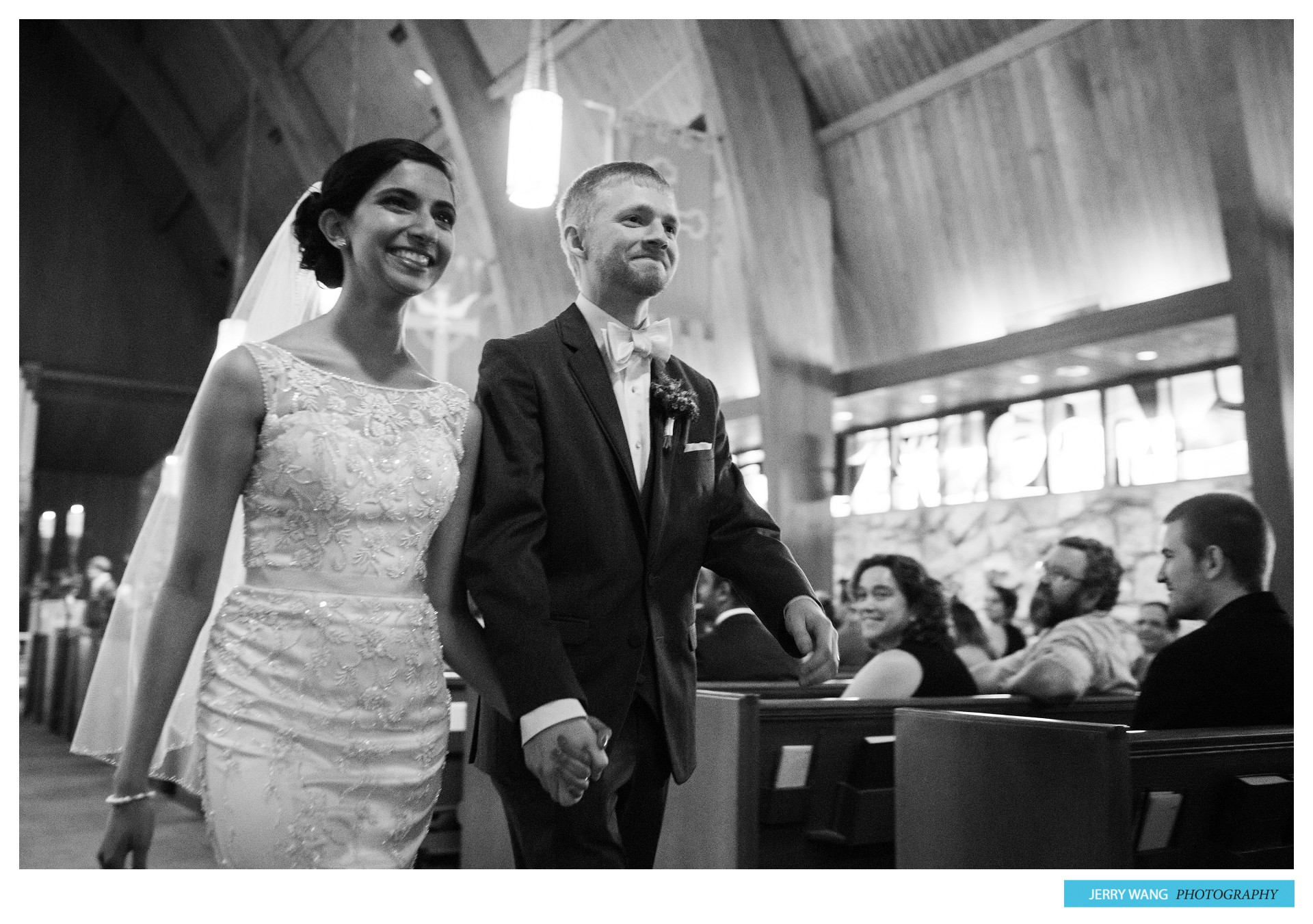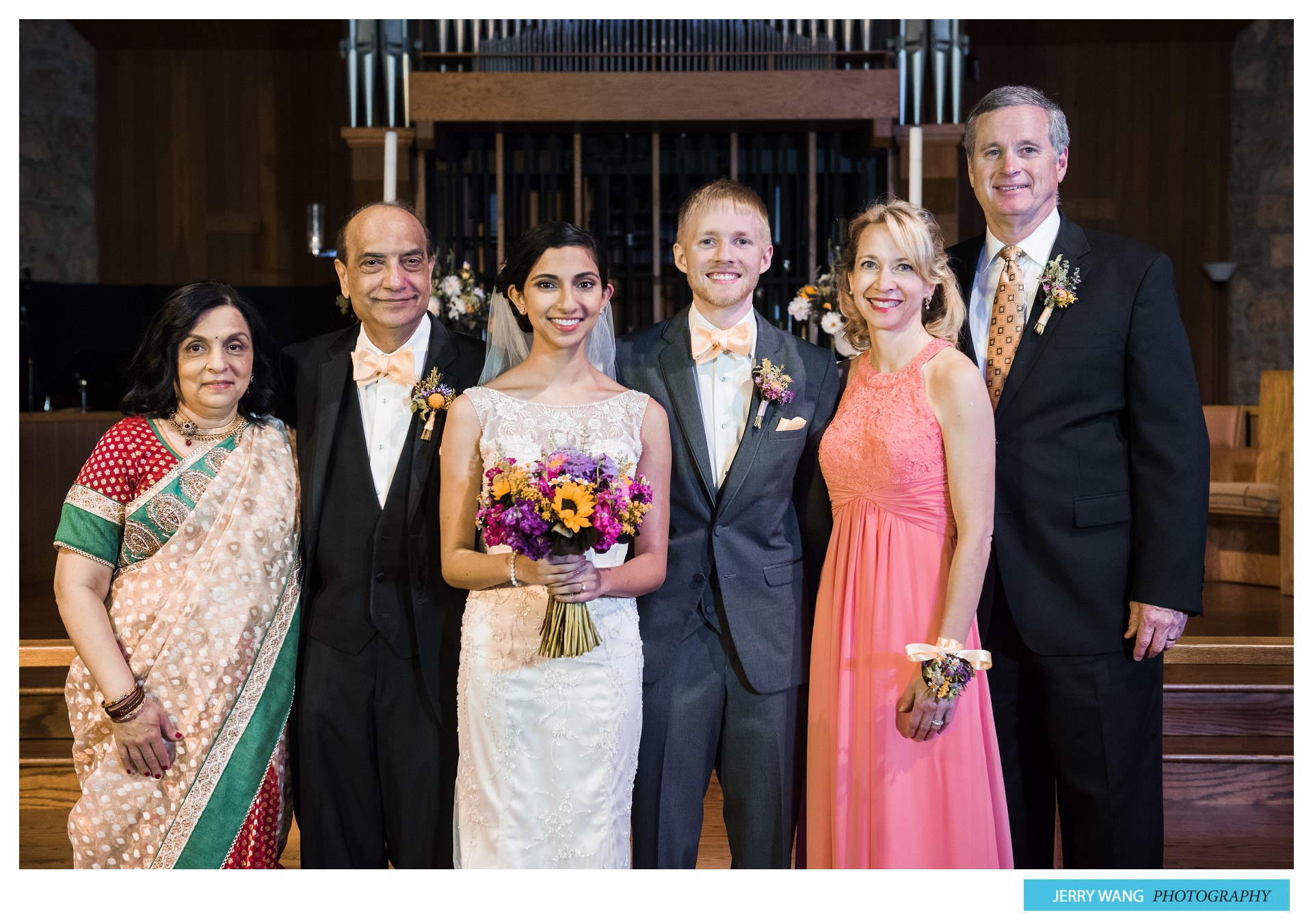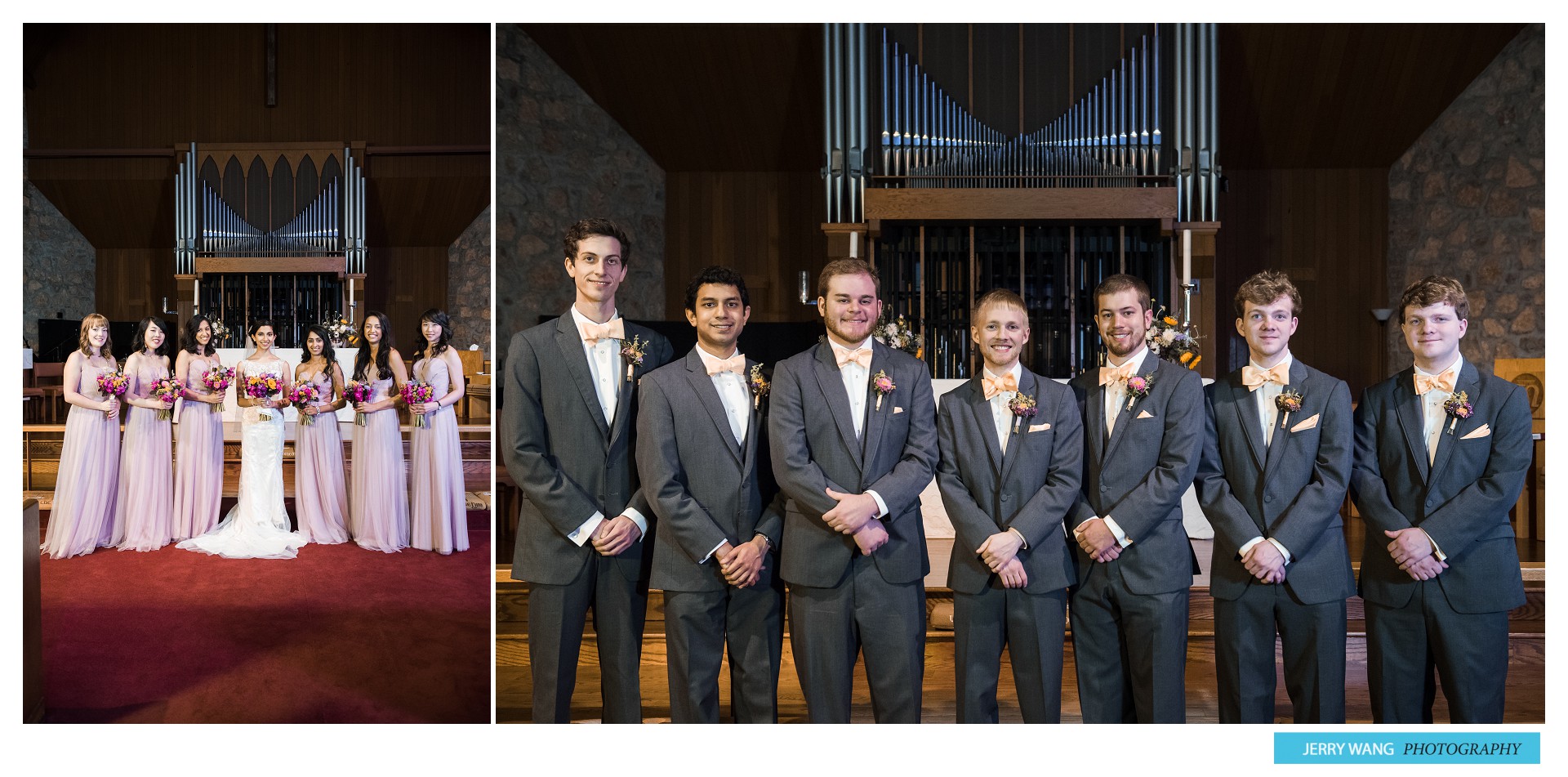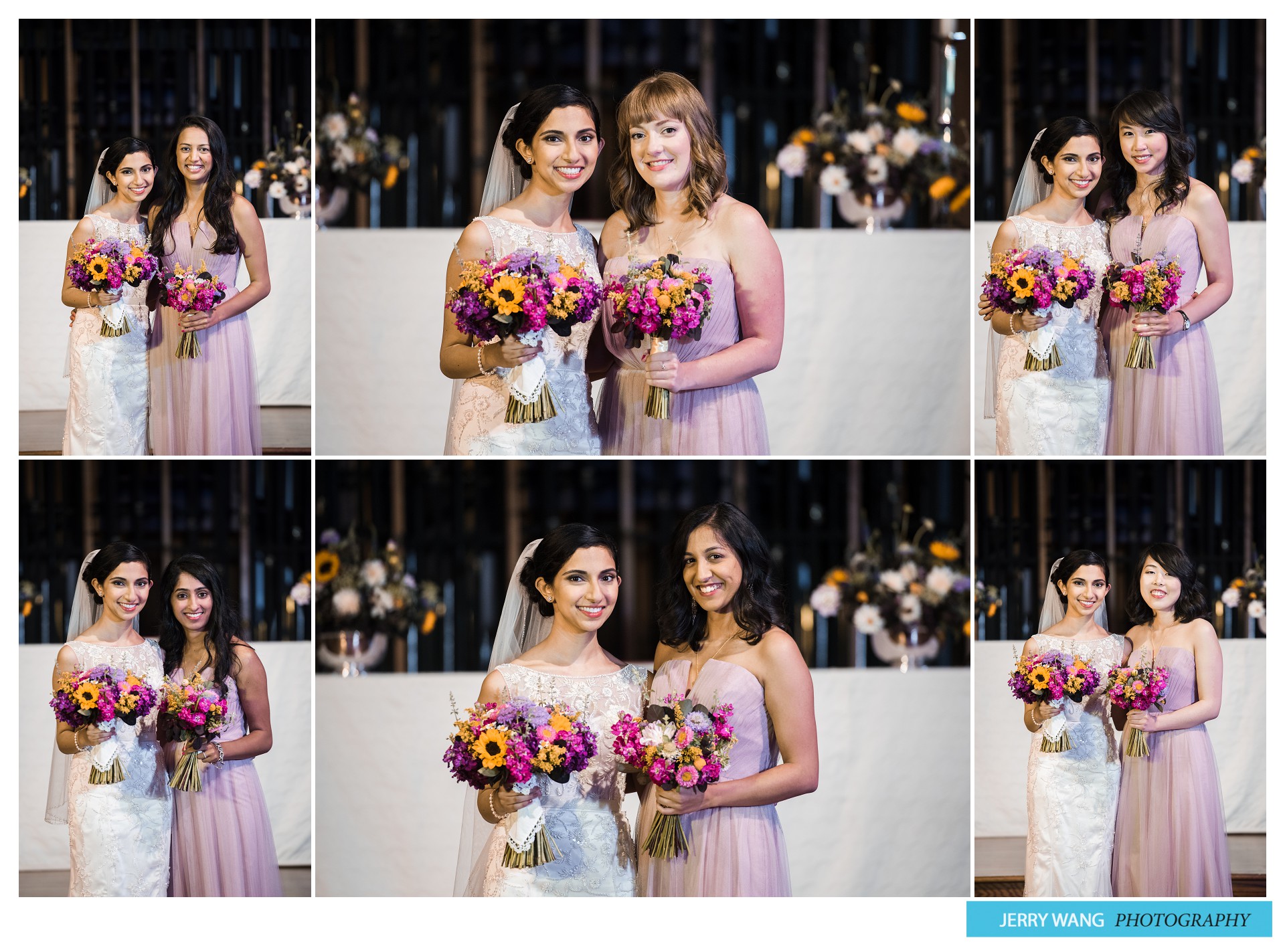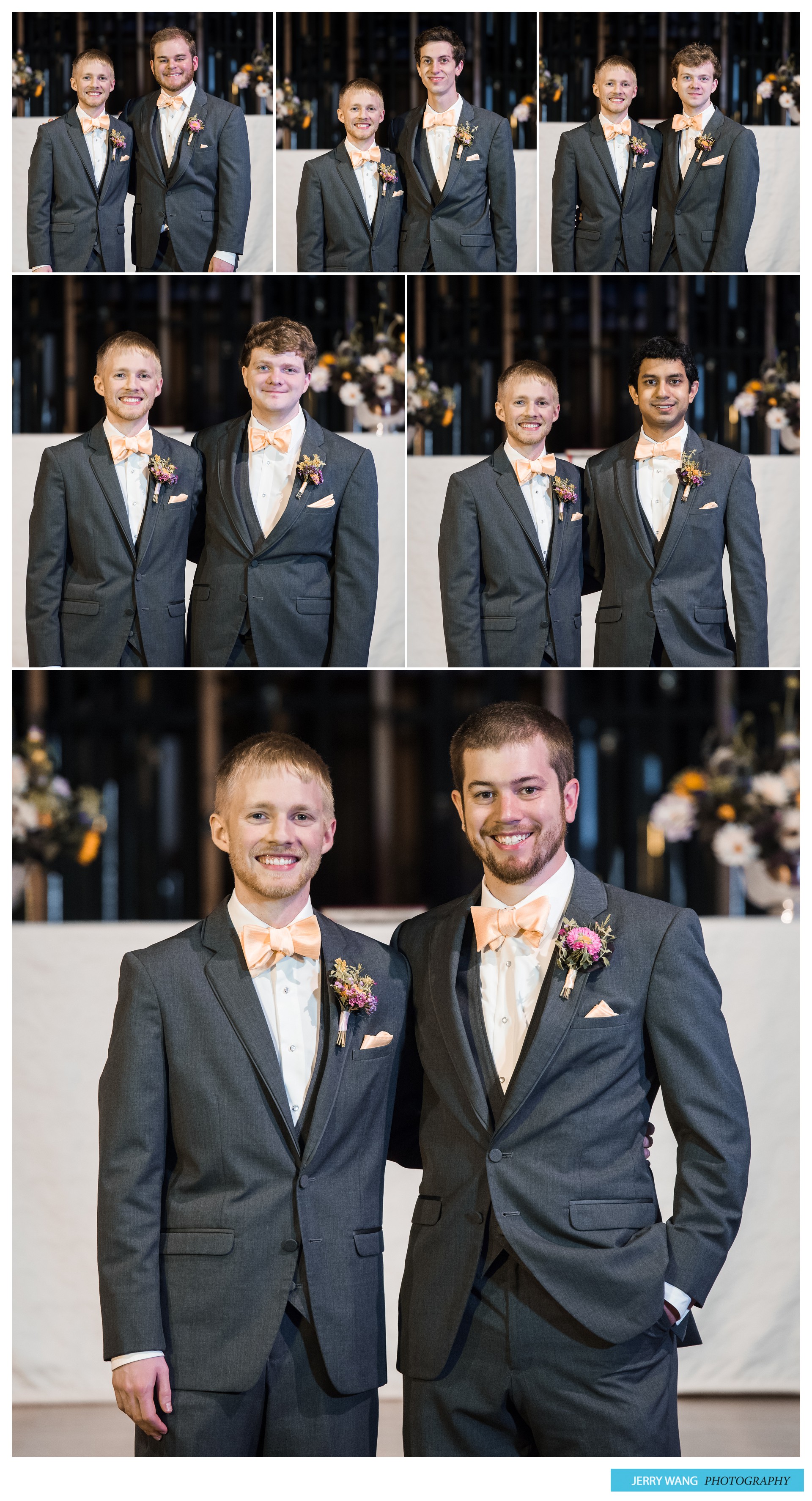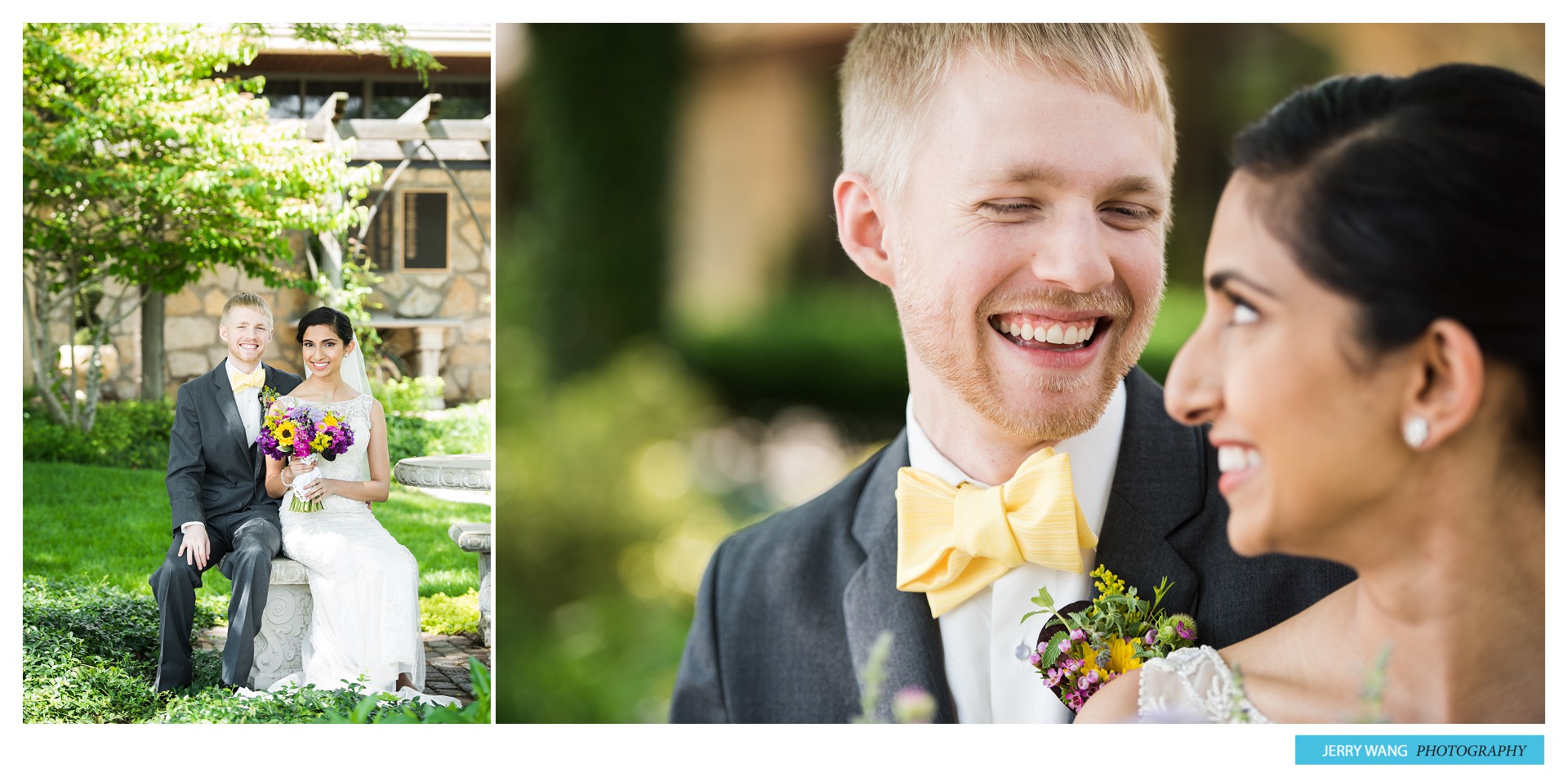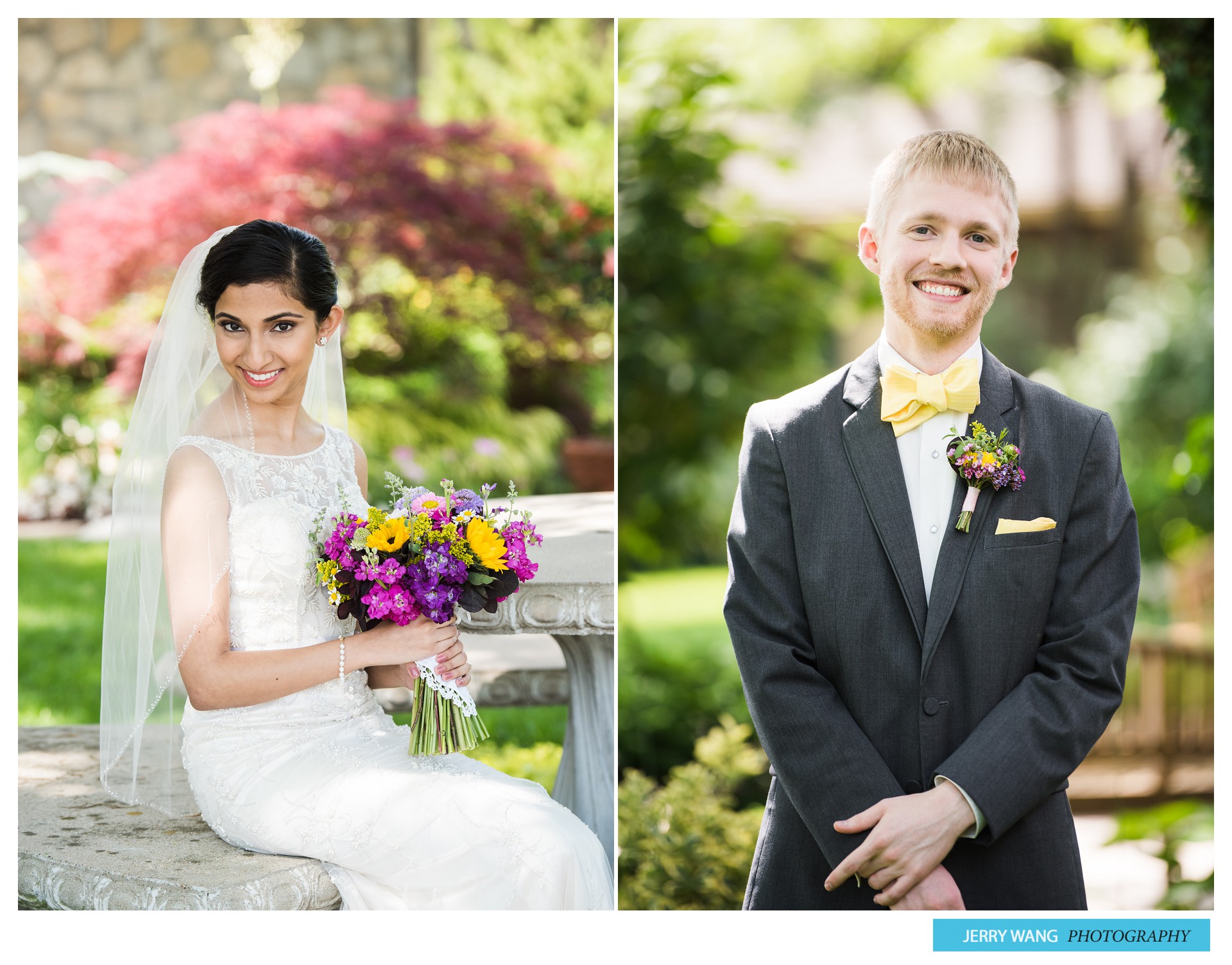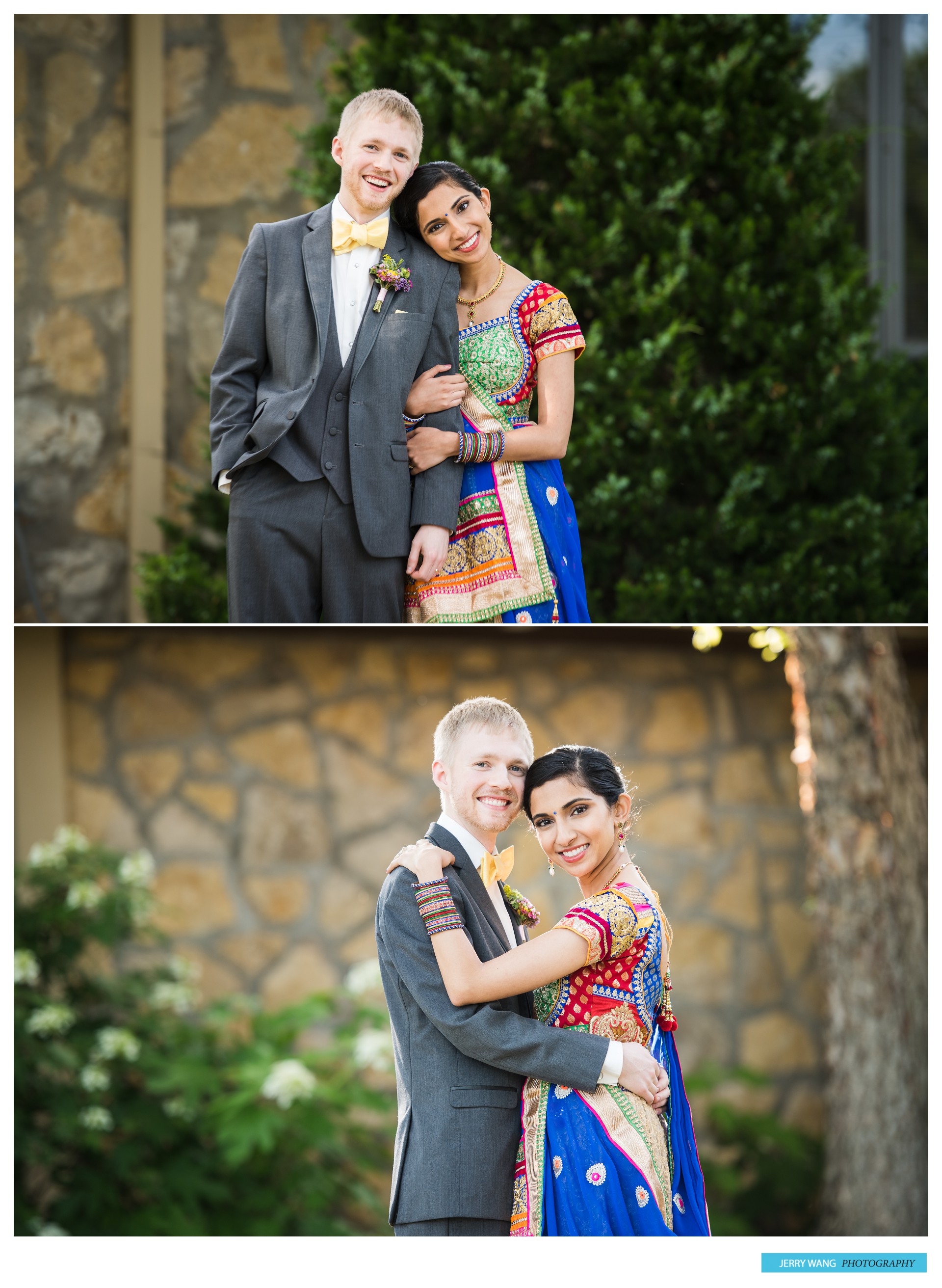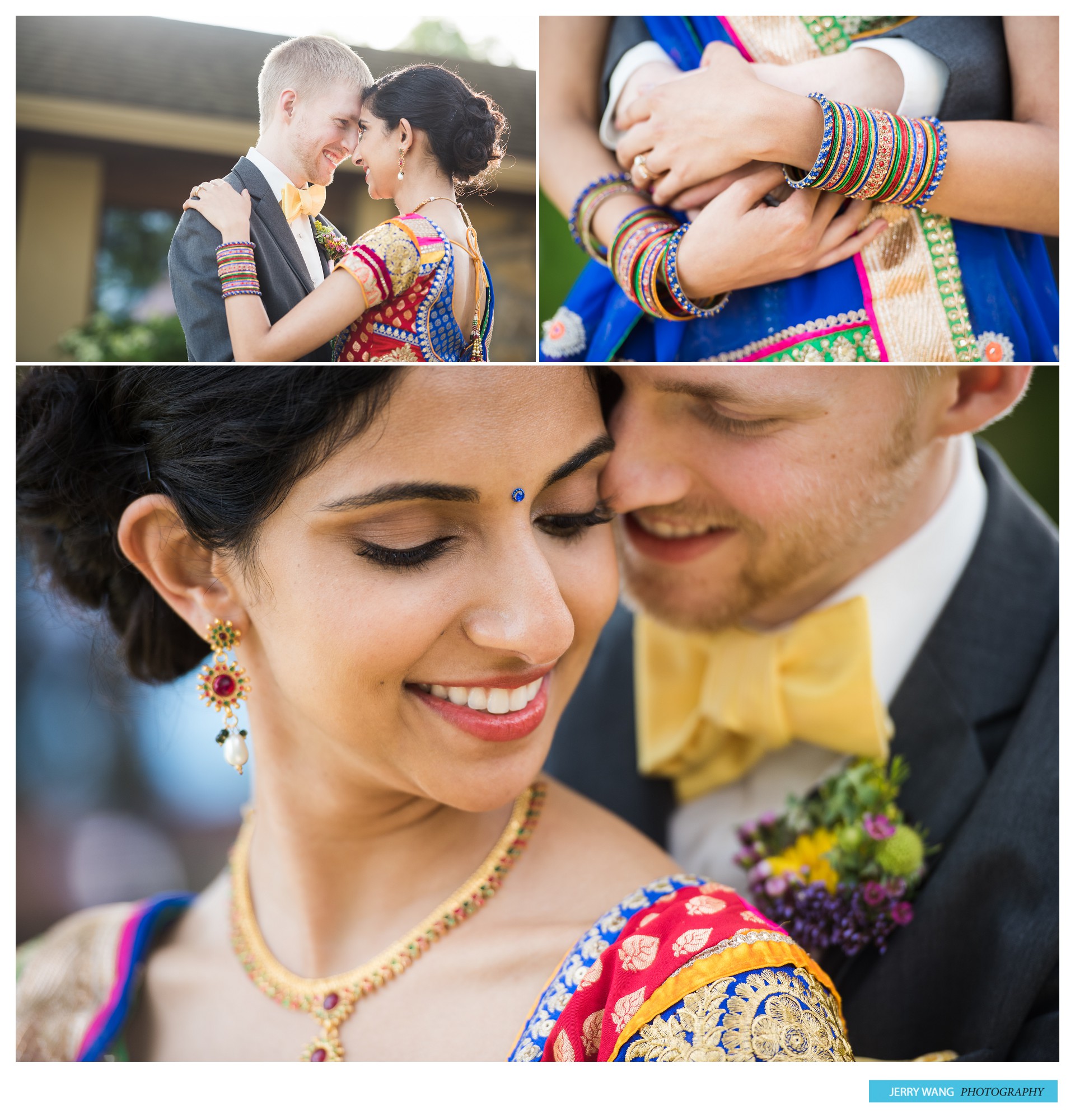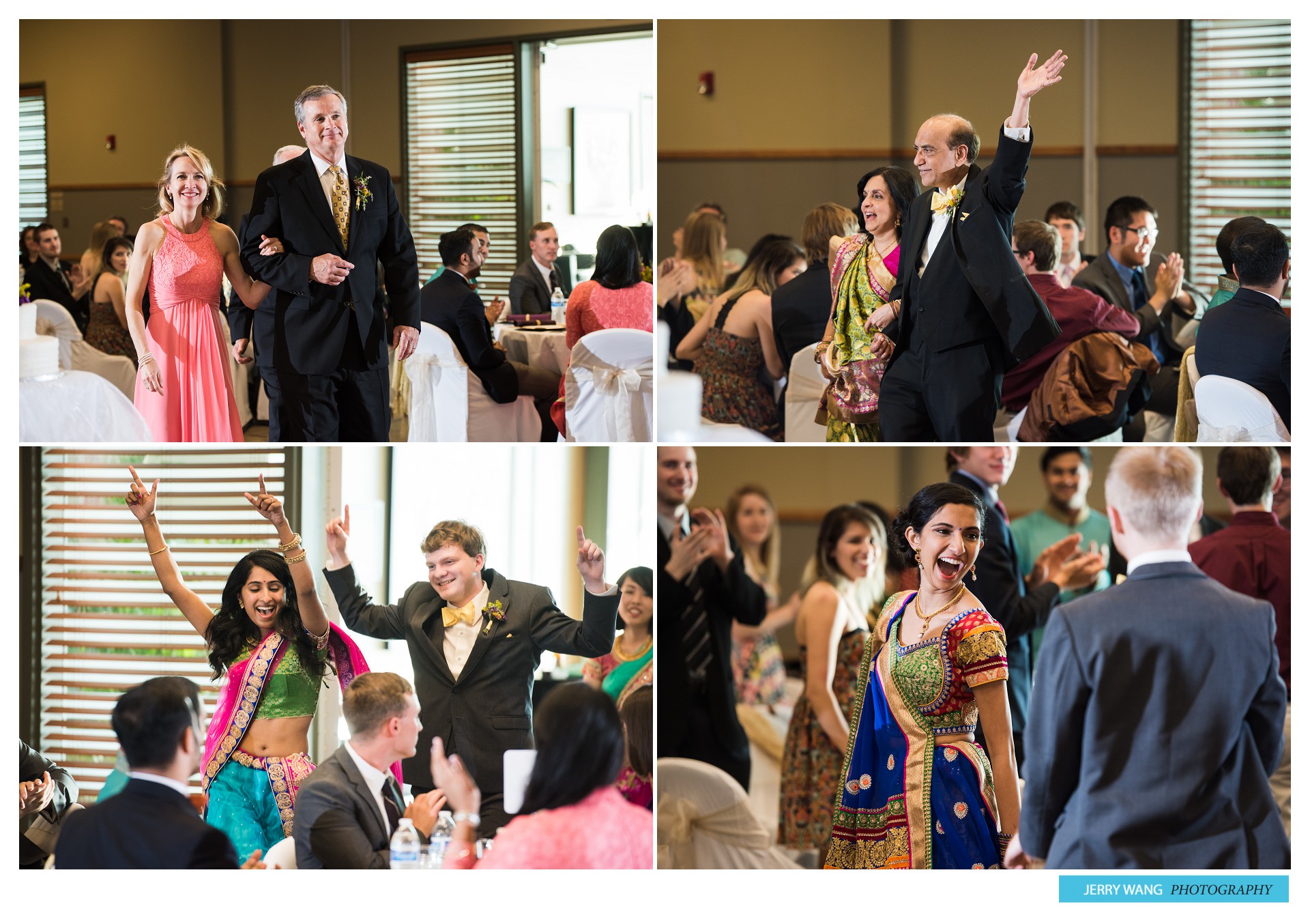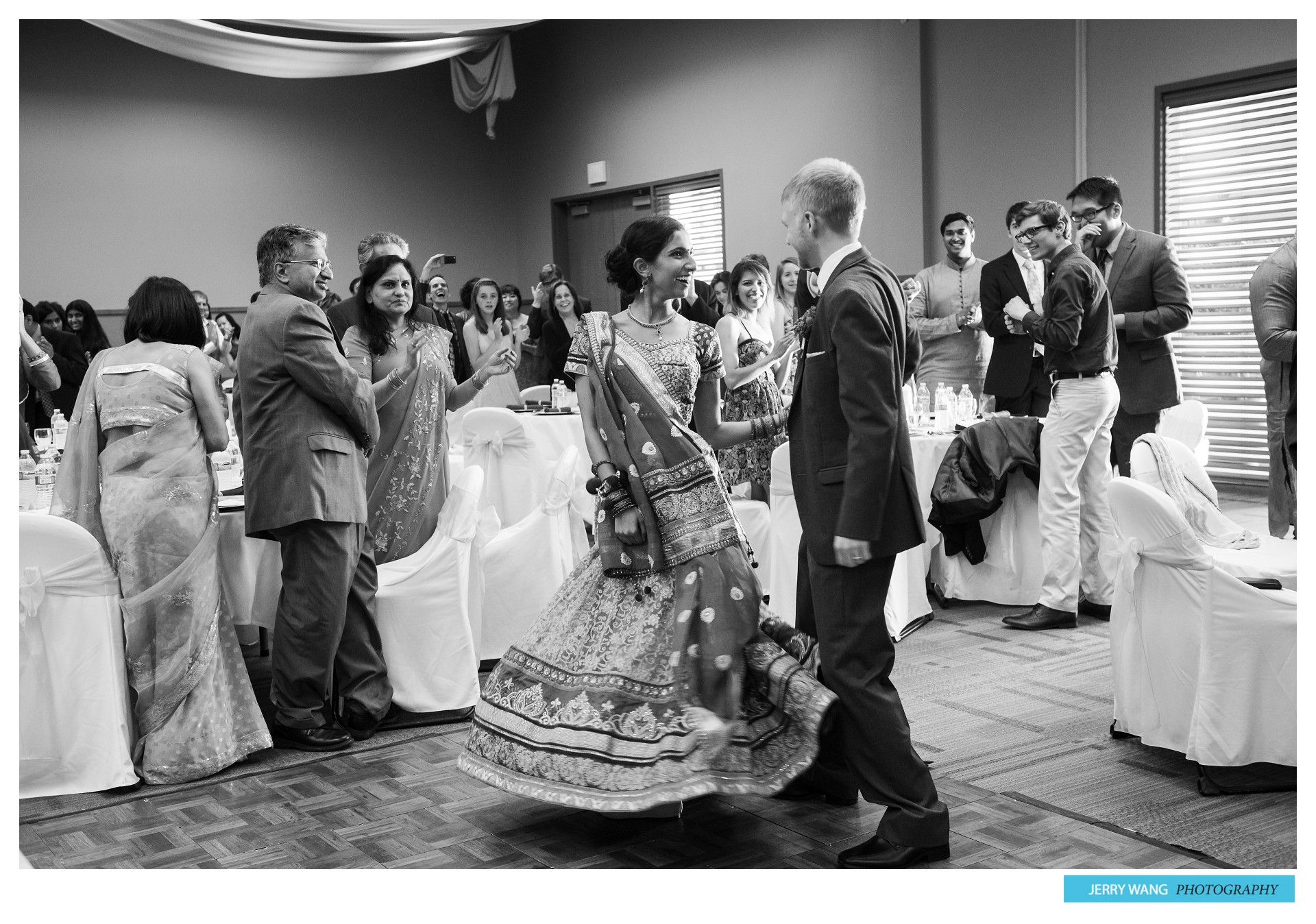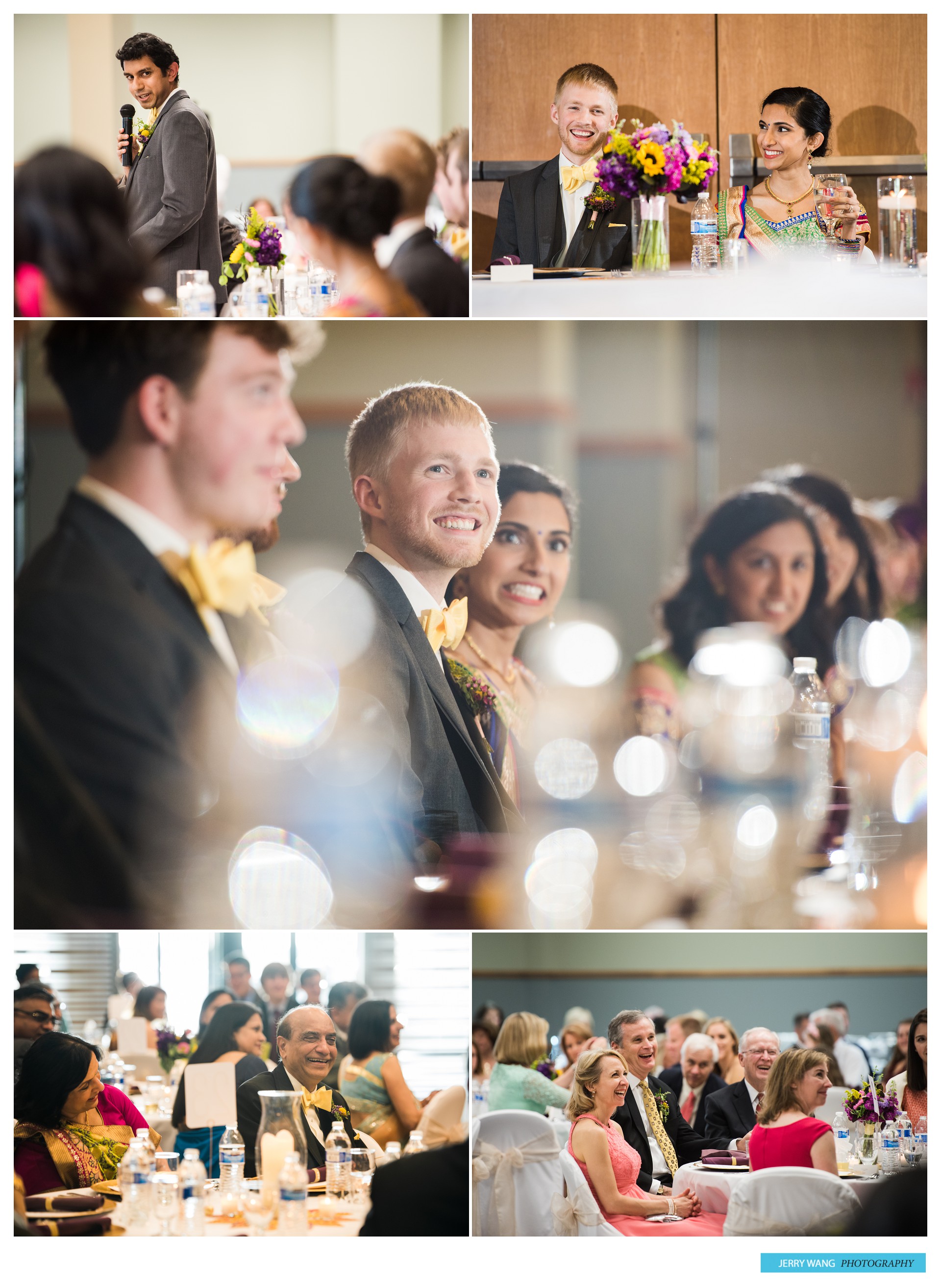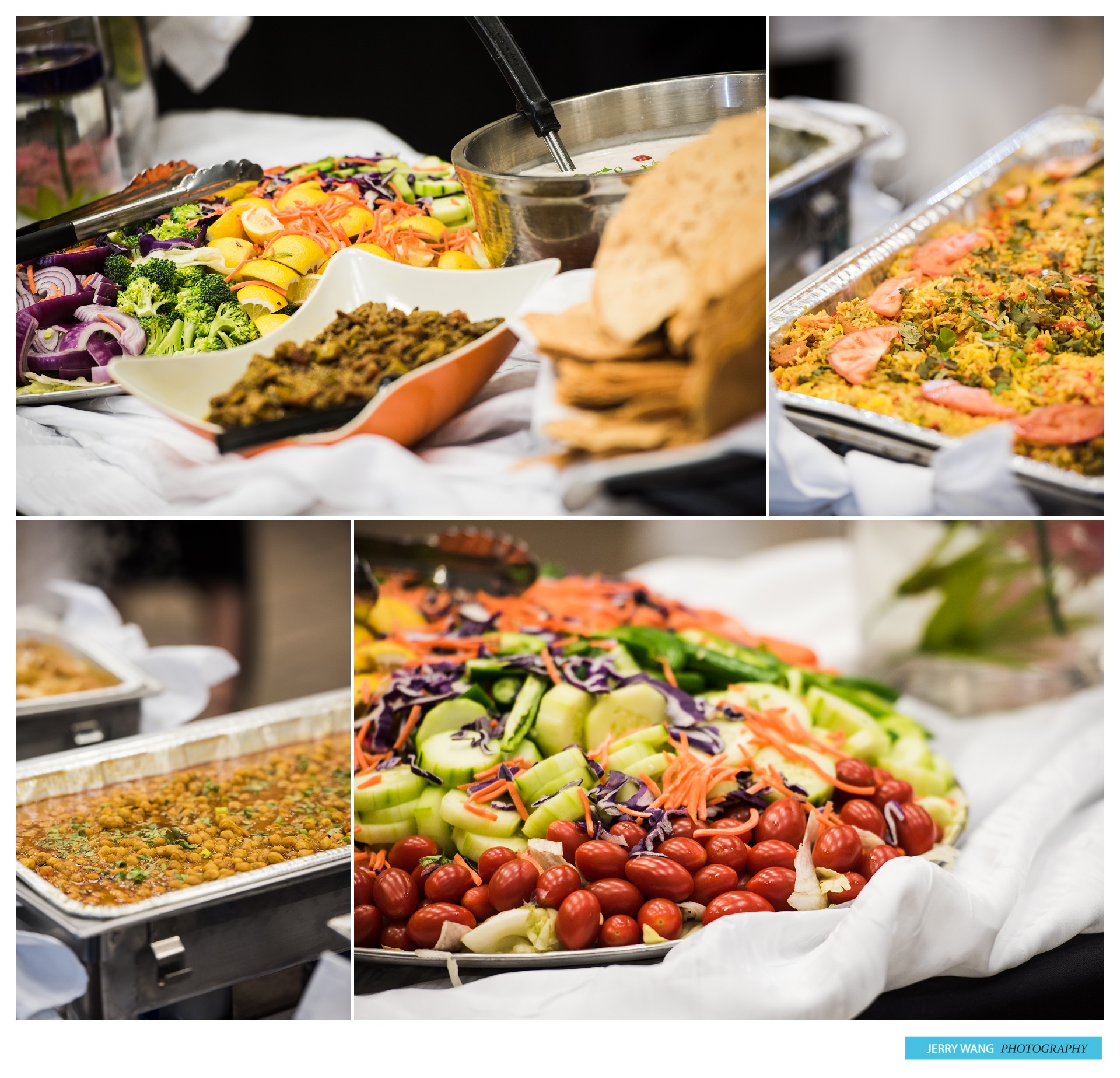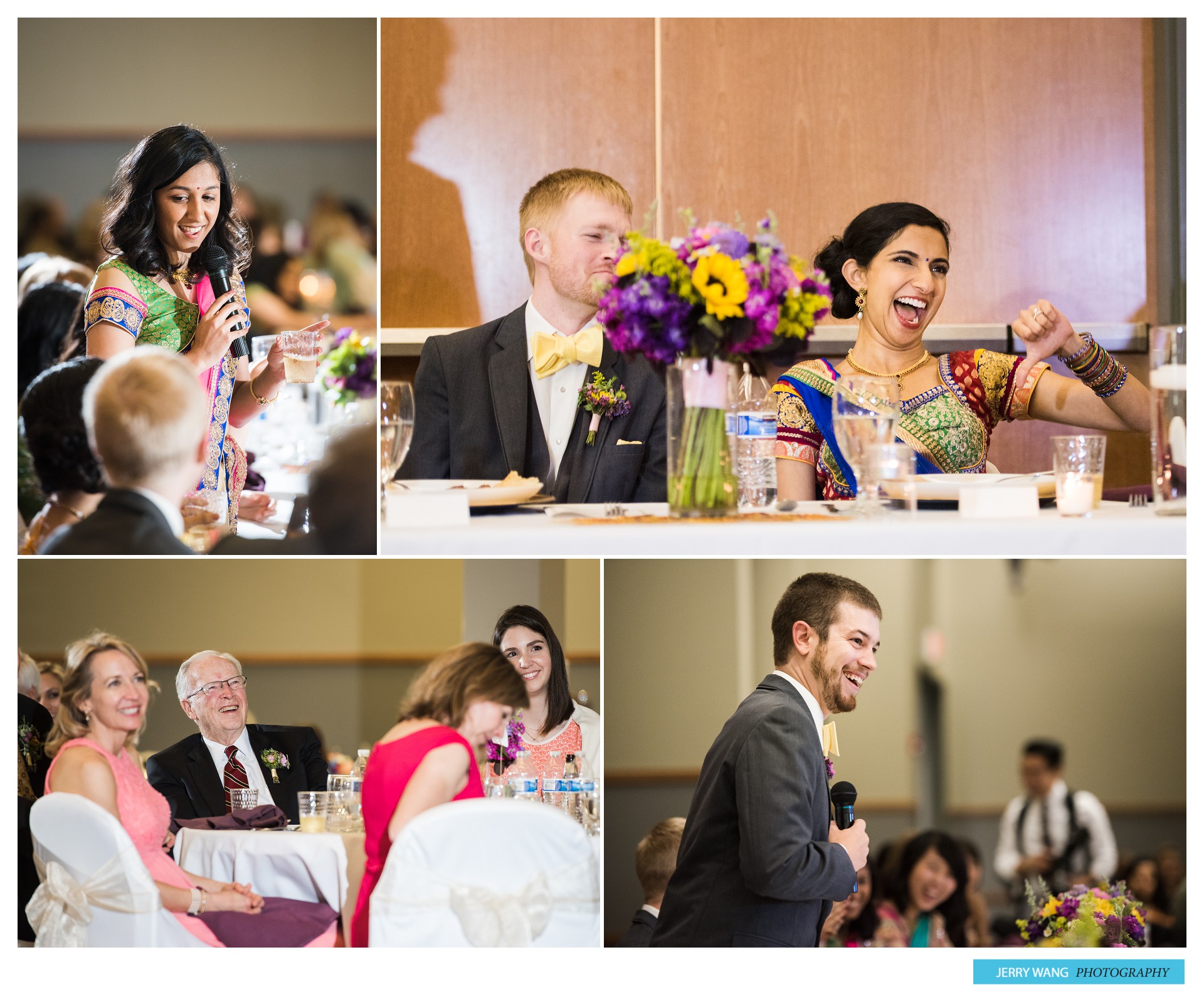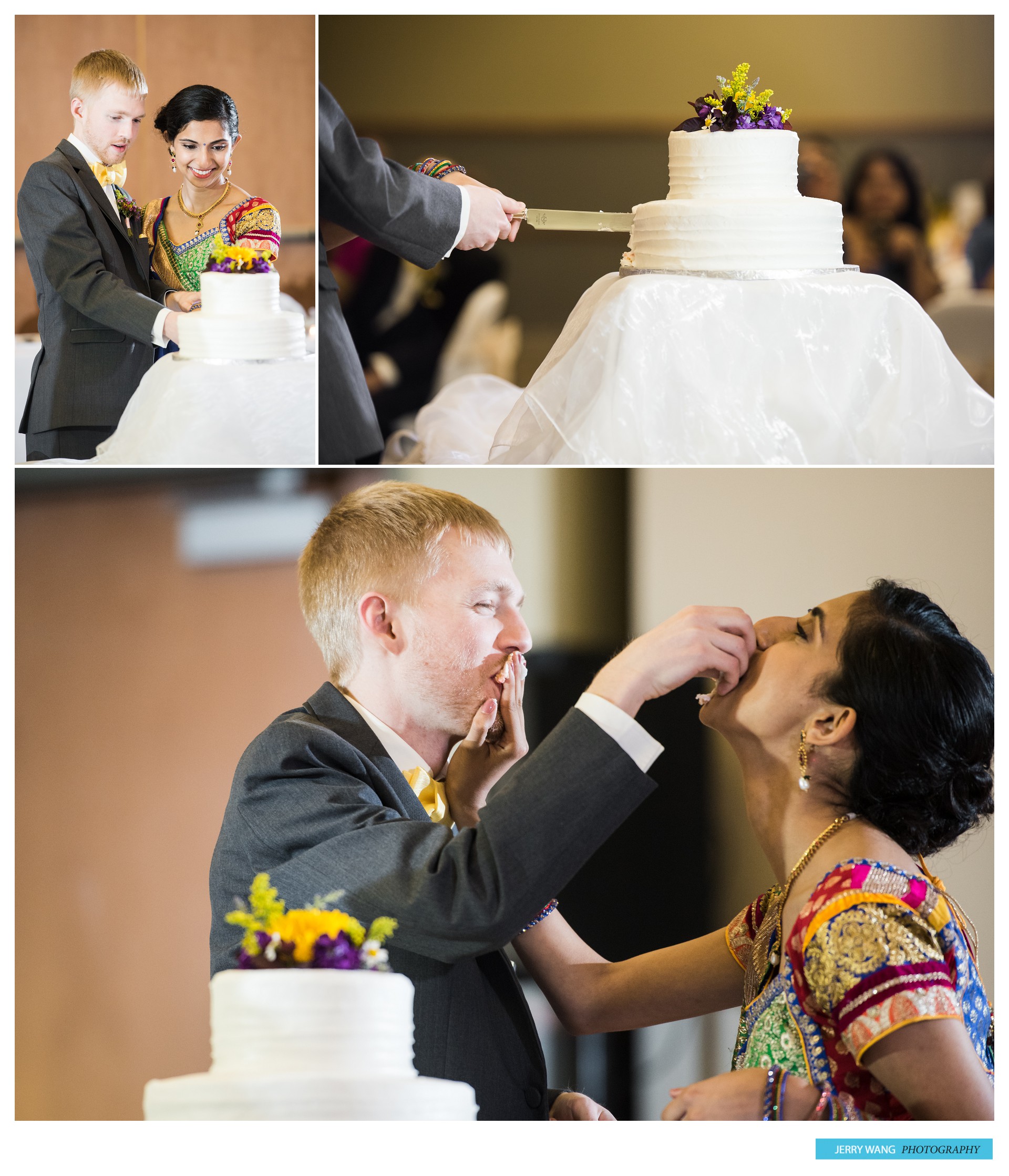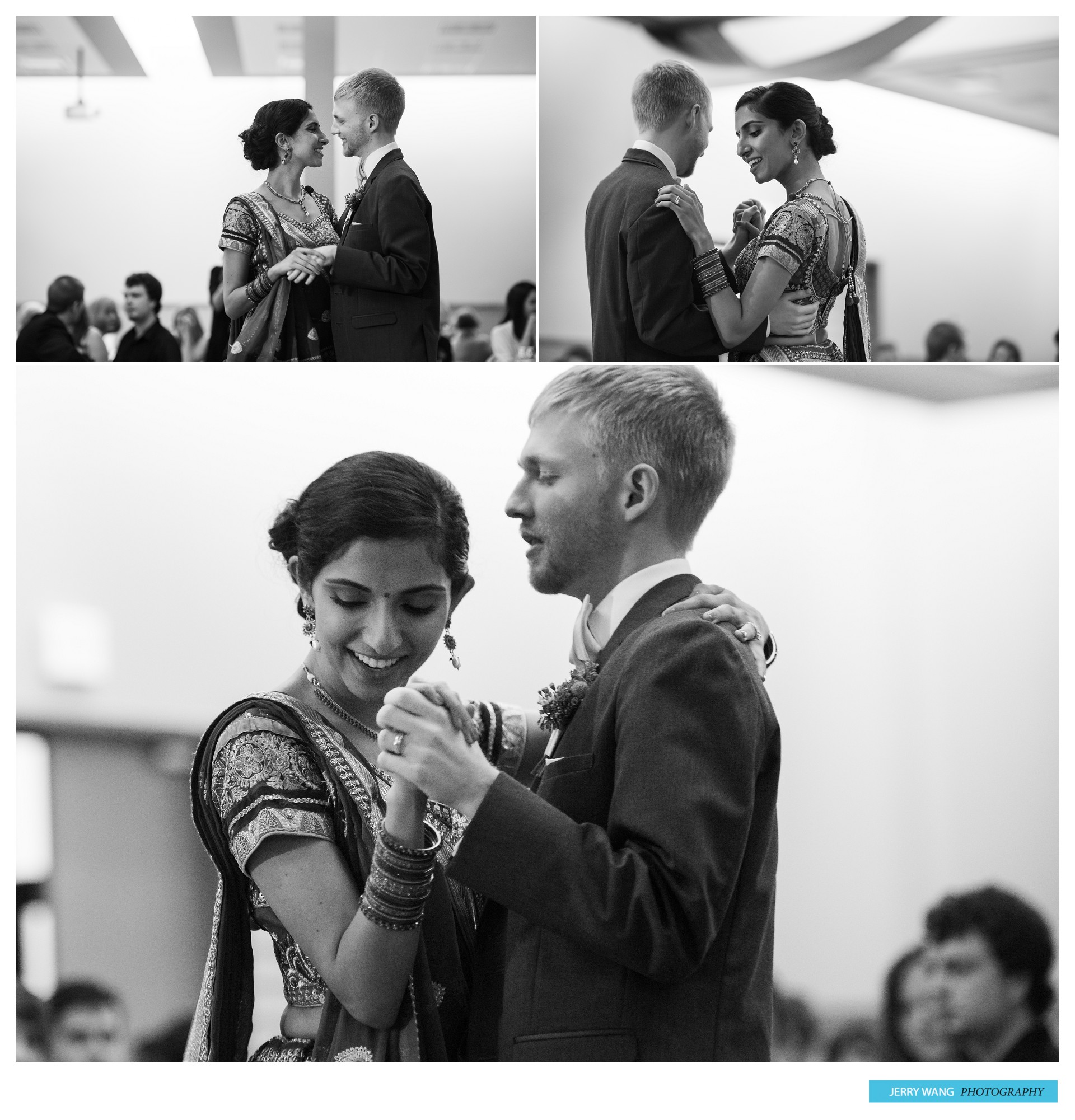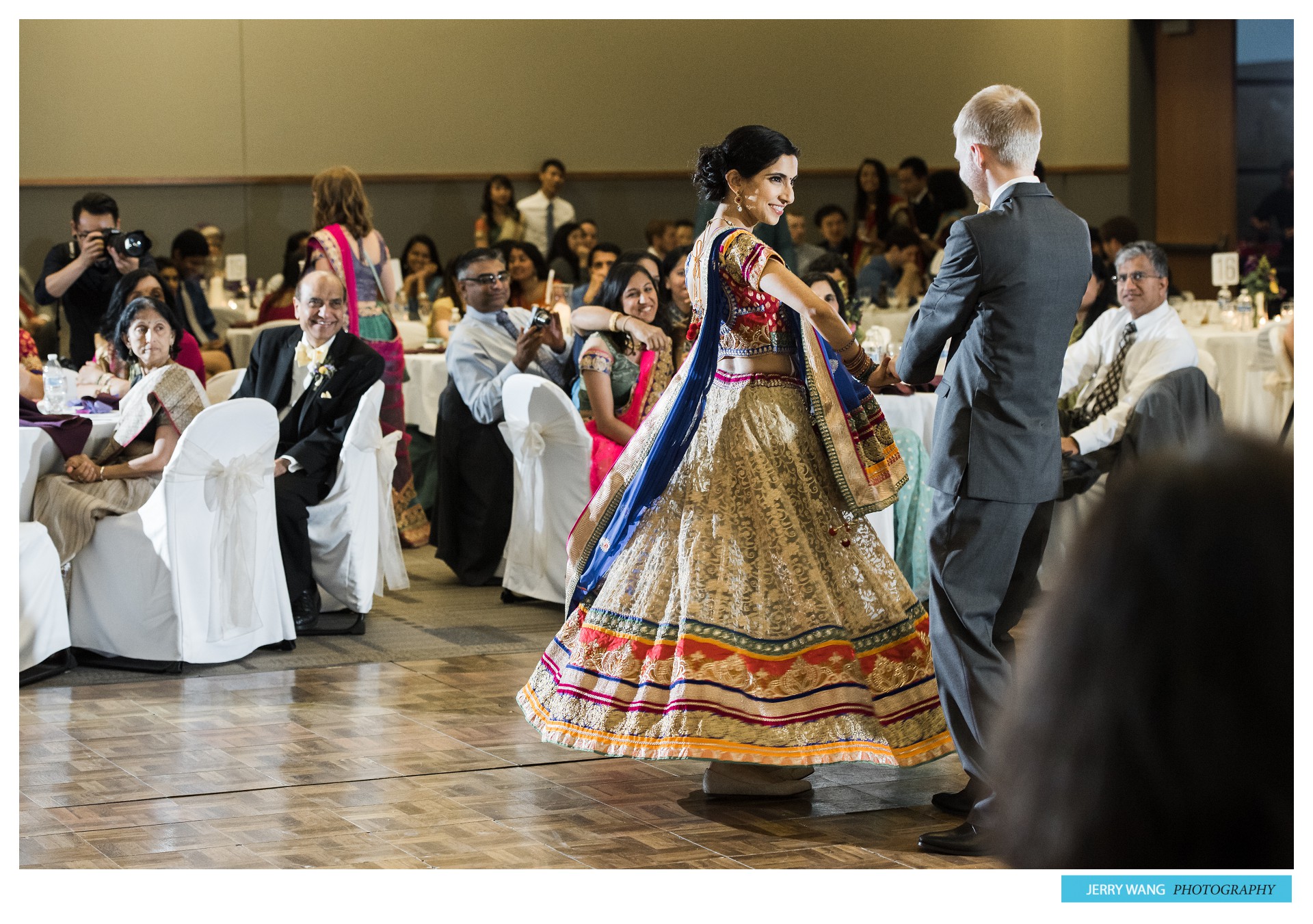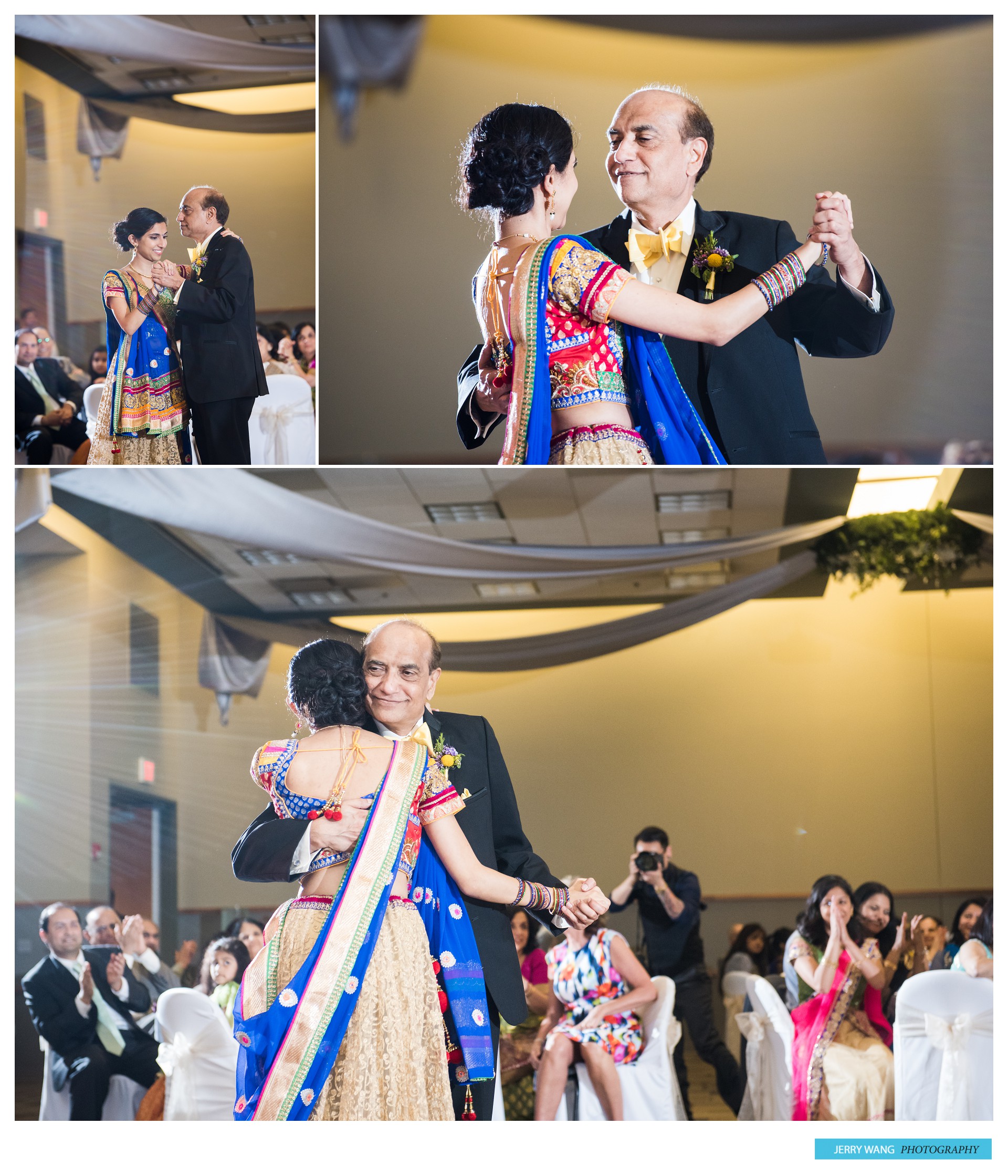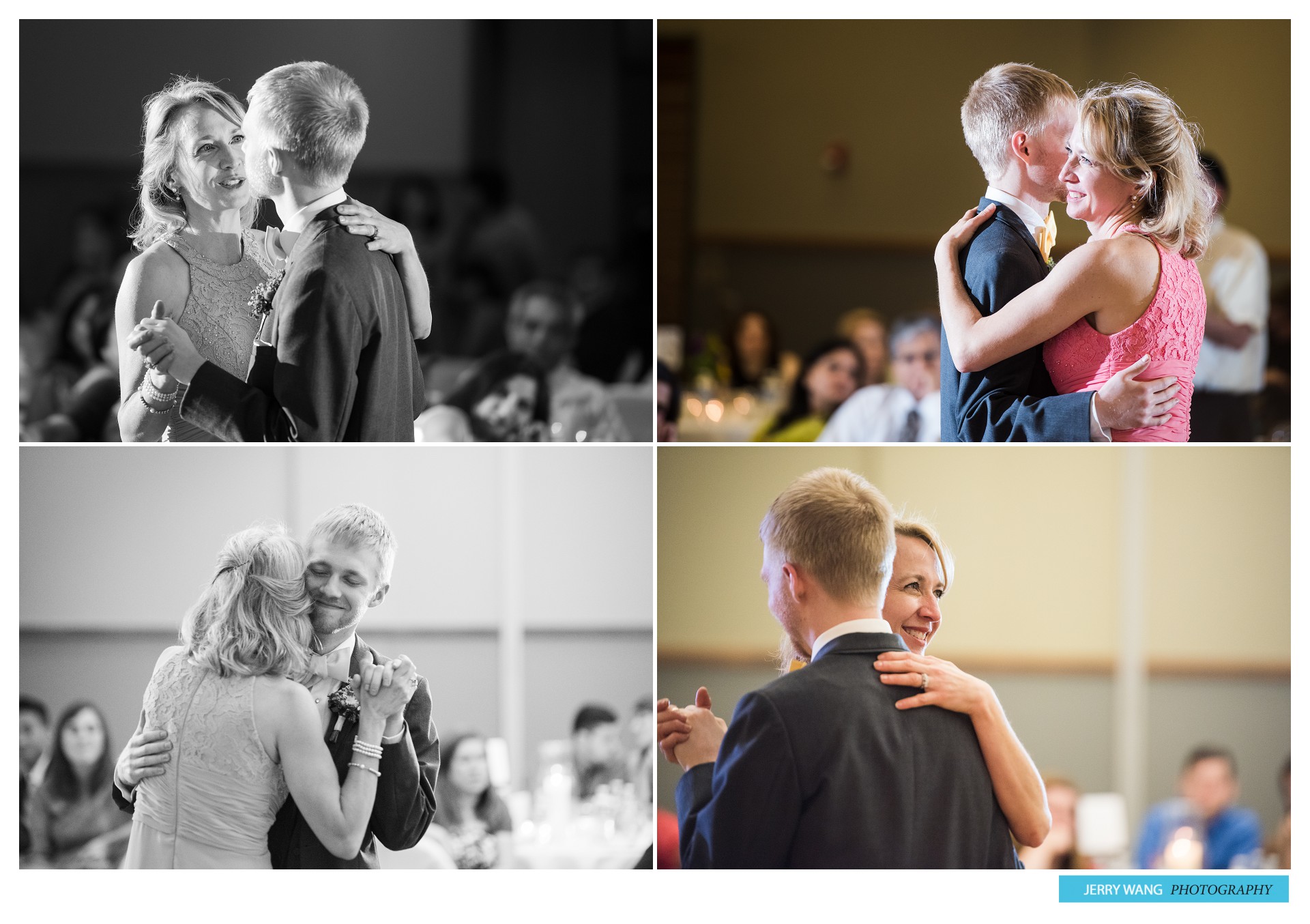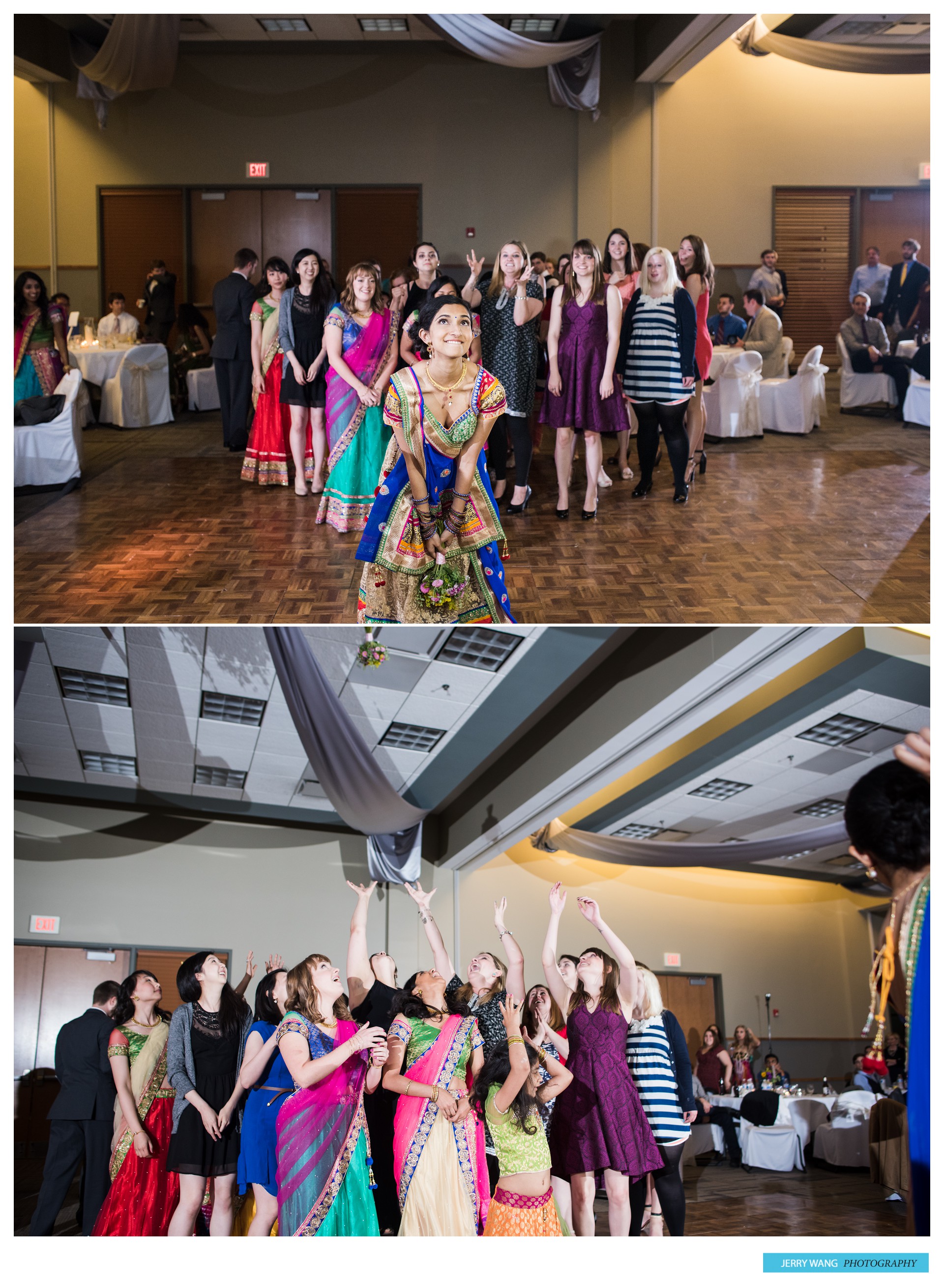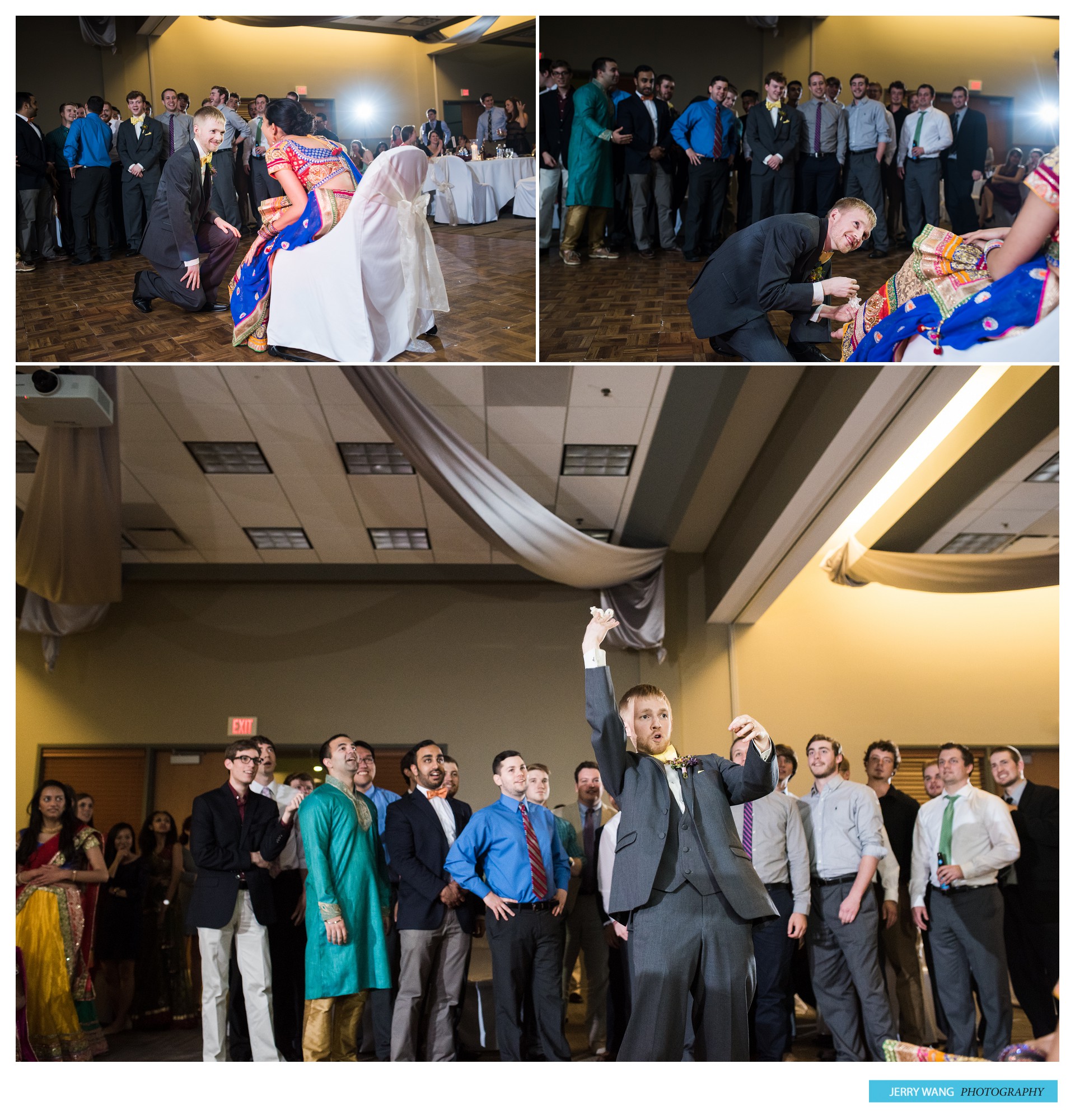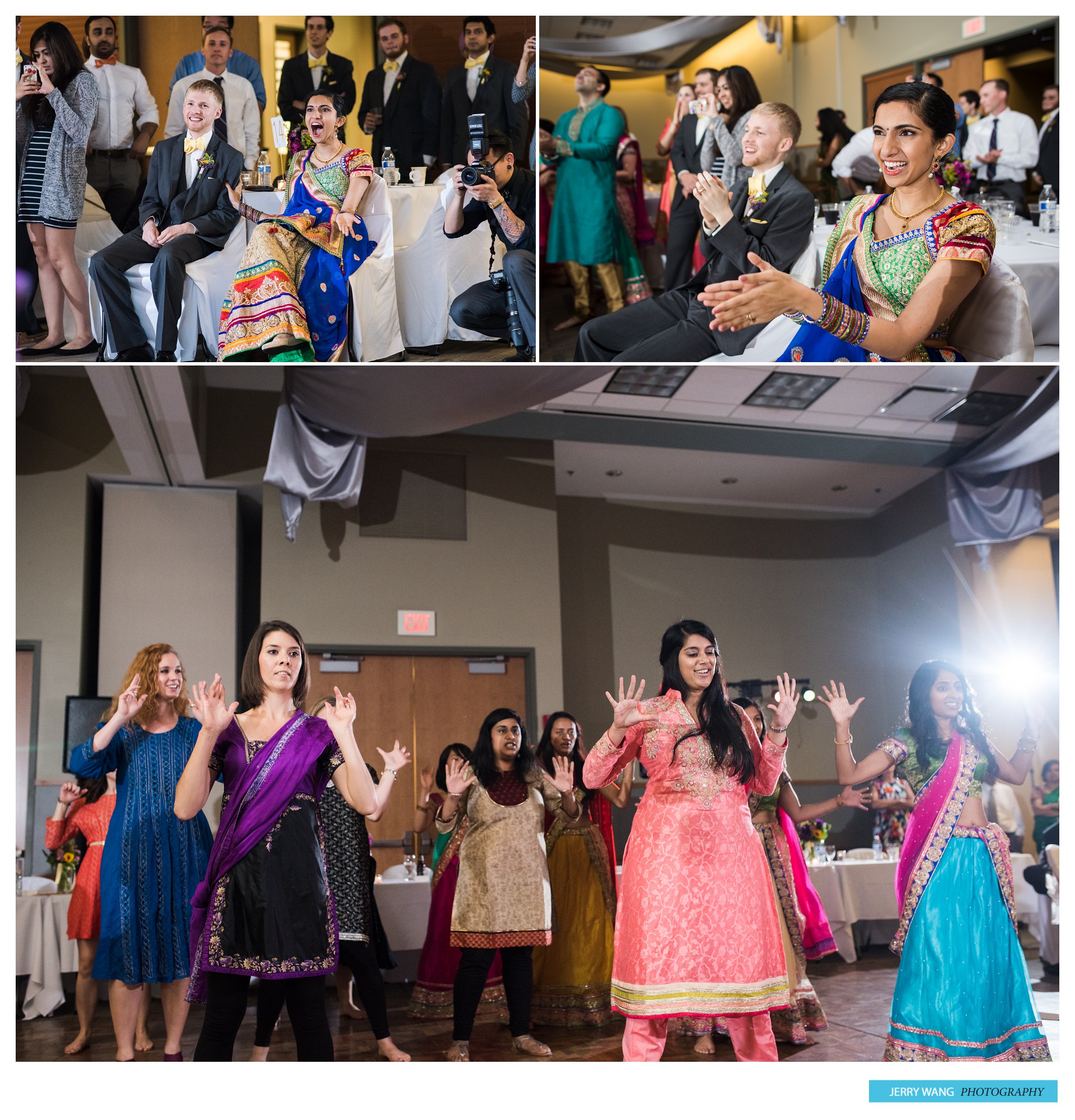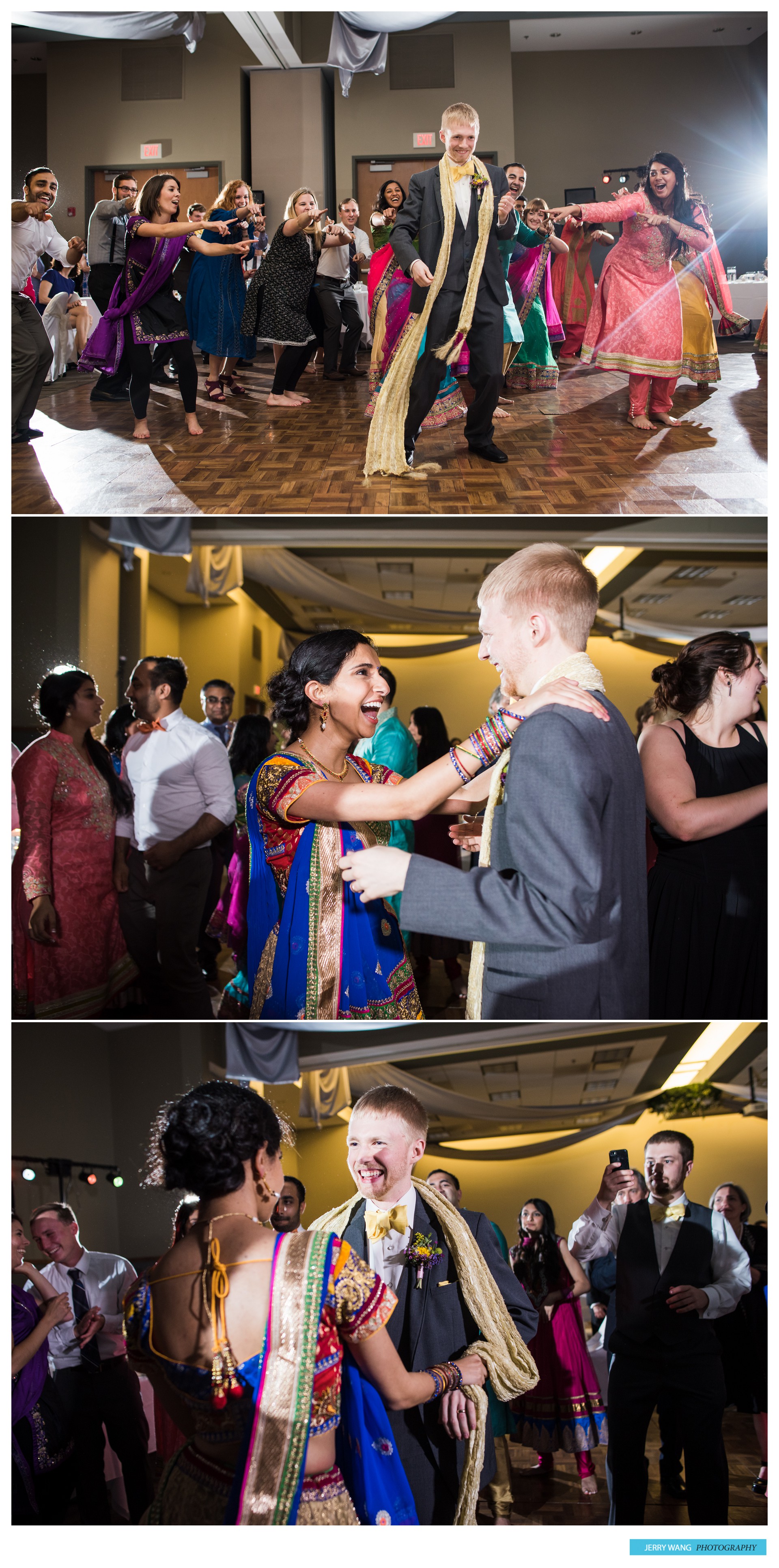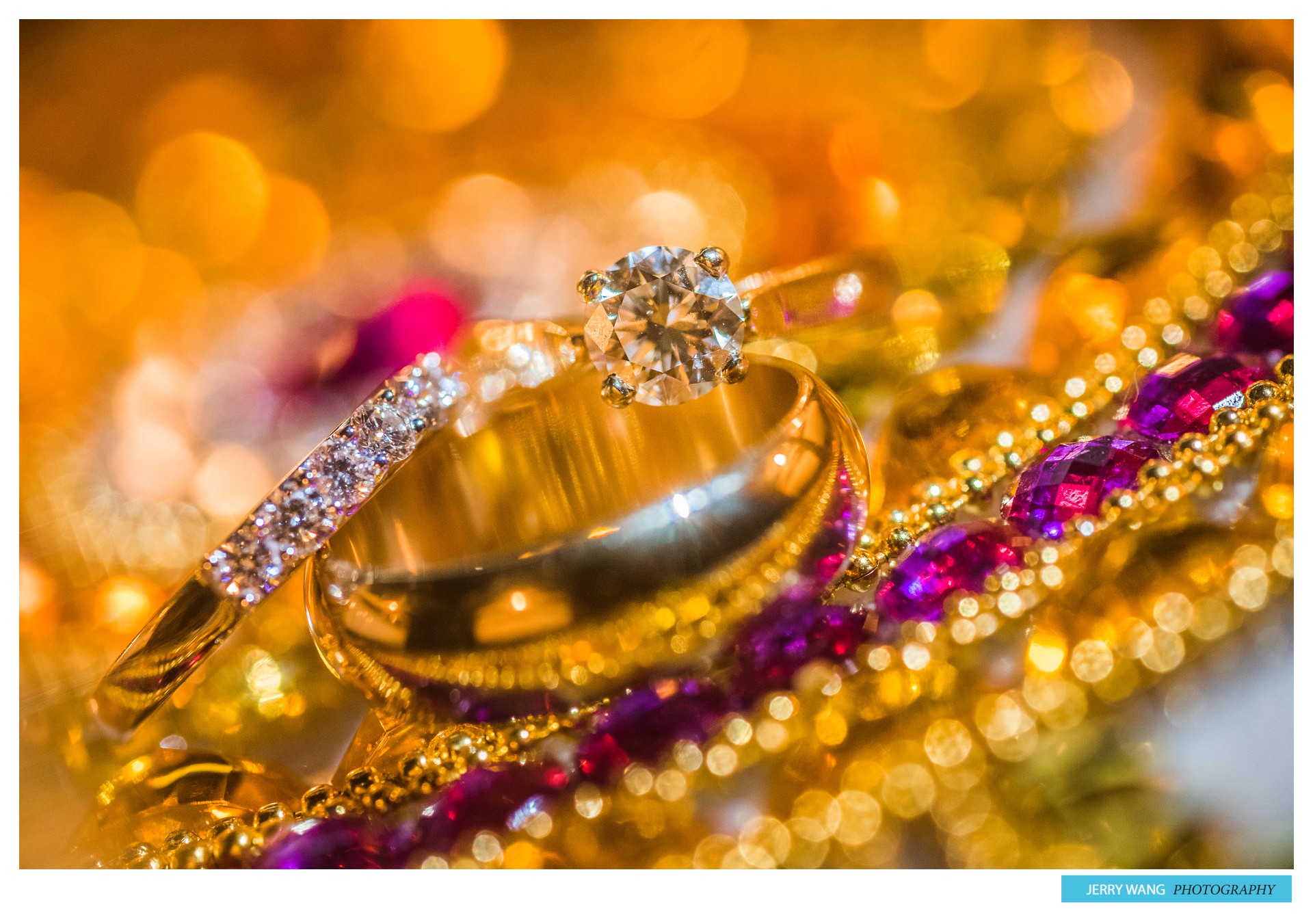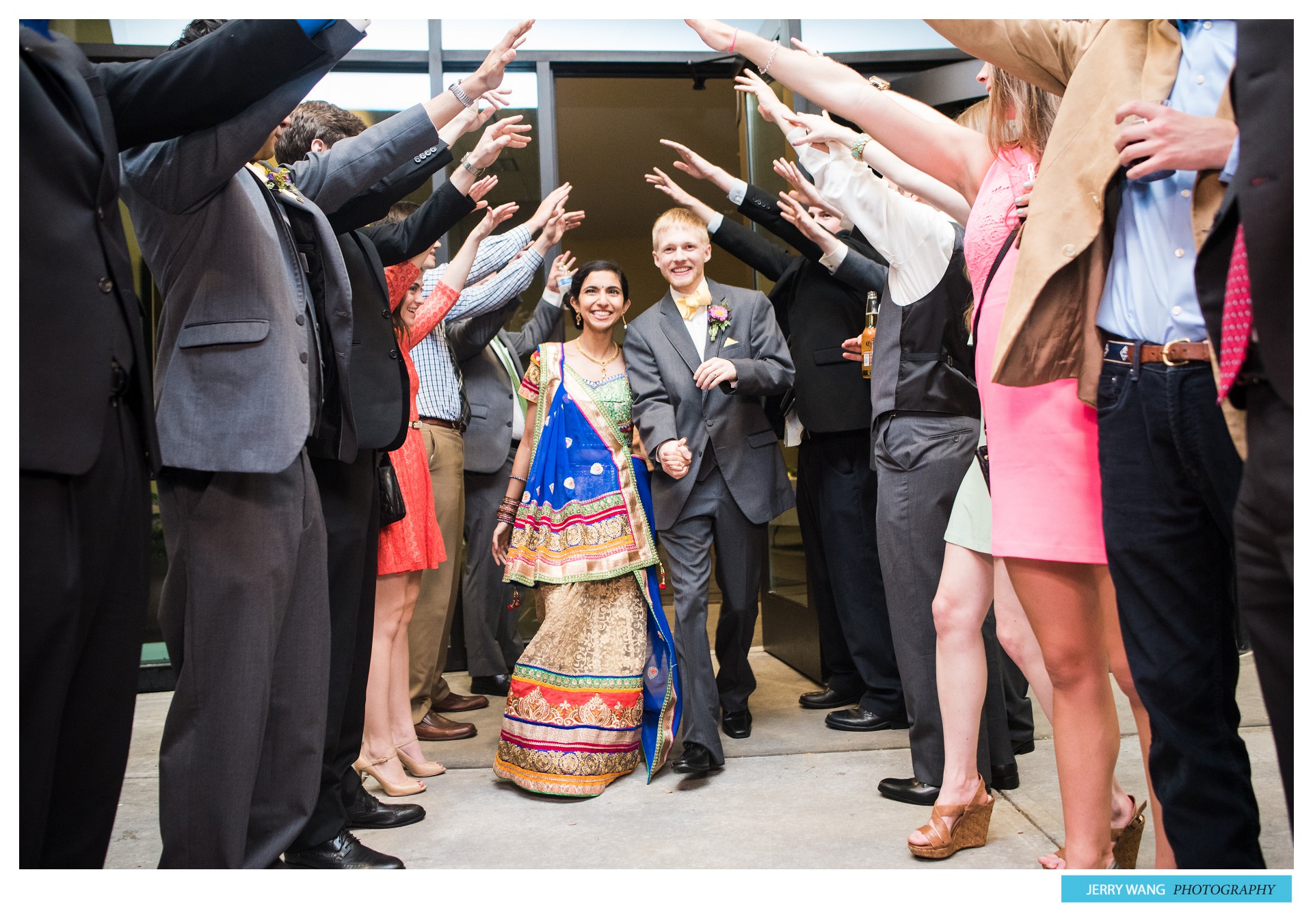 Comments
comments