Your relatives have traveled far and near to celebrate your Kansas City wedding. So it's important to document the coming together of two families amidst the wedding day celebrations.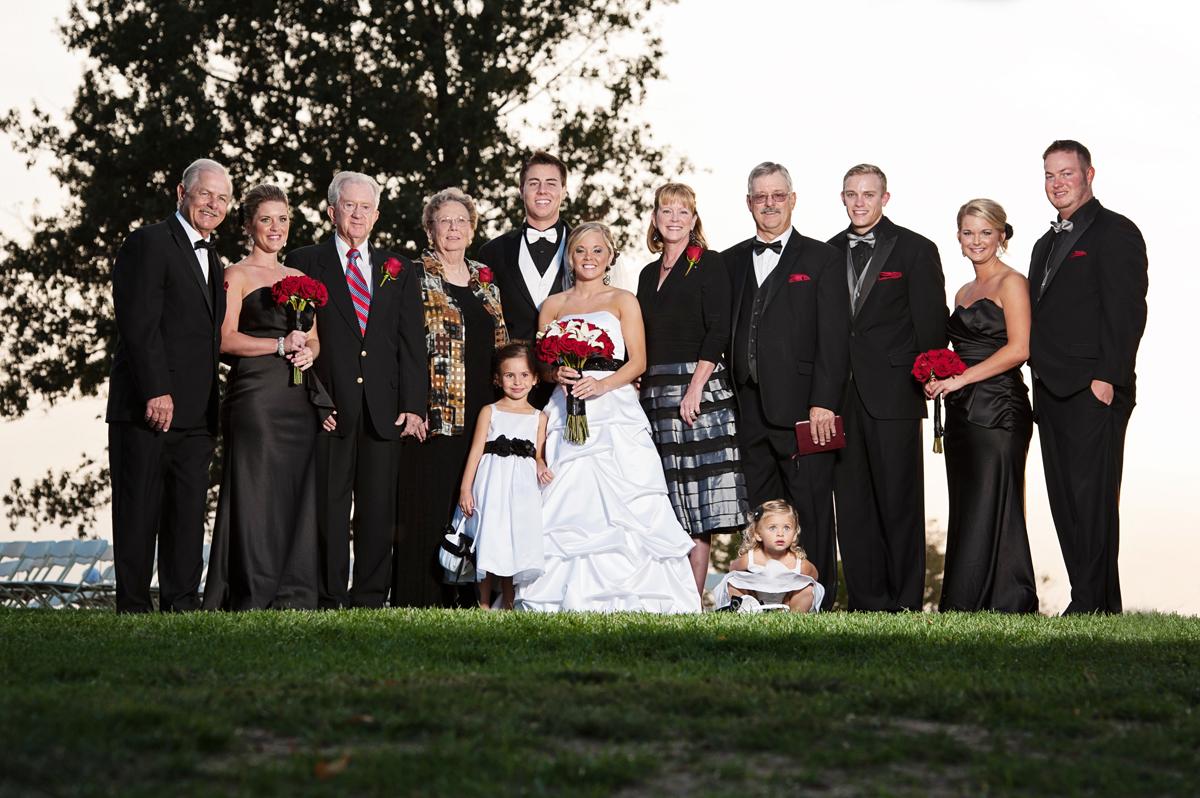 Here are some tips to help you achieve the best family formals at your Kansas City wedding:
If possible, plan to photograph the family formals before the wedding.
The time period immediately after the ceremony is usually pretty chaotic. Friends and family members are often intermingled with each other, looking to say congratulations to the newlyweds. It's difficult to get everyone's attention and get them photographed in an efficient manner.
Instead, have your family members arrive an hour or so before the guests are set to arrive. This way you have their undivided attention and they can proceed to the reception immediately after the ceremony.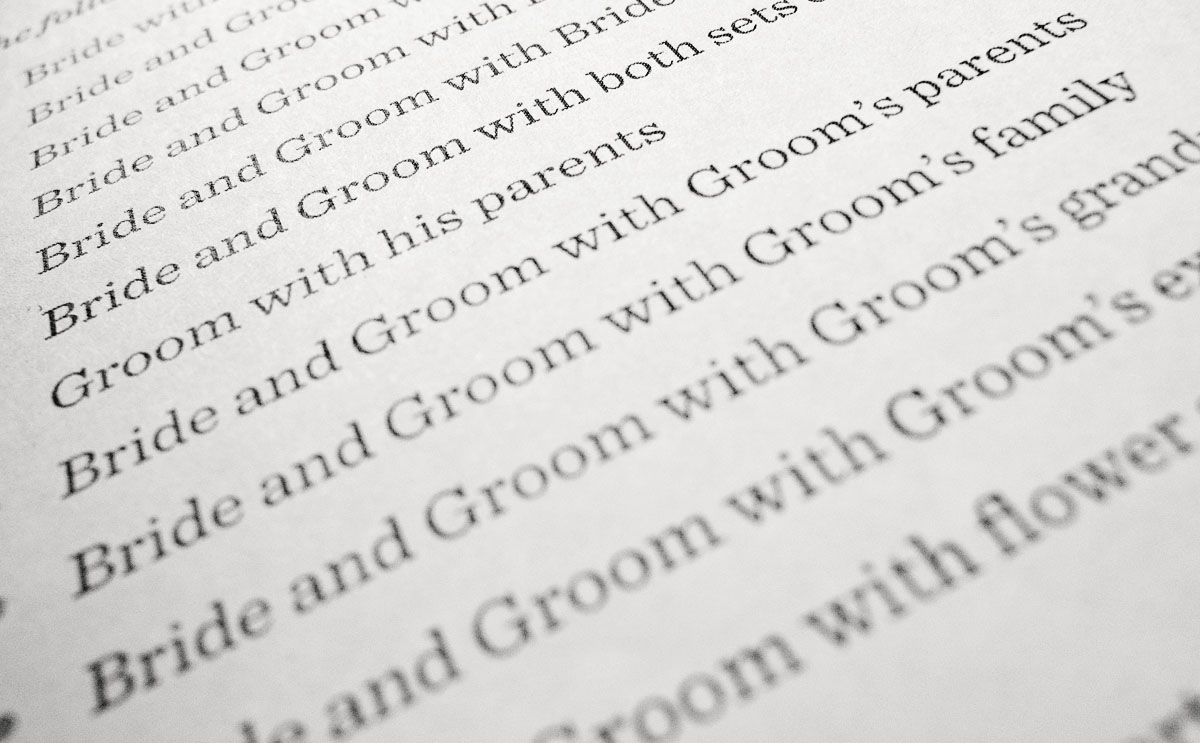 Organize your family members into groups and create a list ahead of time.
Make sure the heads of each family receives a copy of the list. If possible, designate a distant relative as the coordinator during photos just in case Uncle Jimmy or Aunt Bonnie goes missing. Give a copy of the schedule and list to the wedding photographer so he/she knows the order to expect the photos. The equipment and set up required to light a small family of 8 is drastically different than a large extended family of 28.  Having the list will also help the wedding photographer(s) plan the lighting set up for the photos.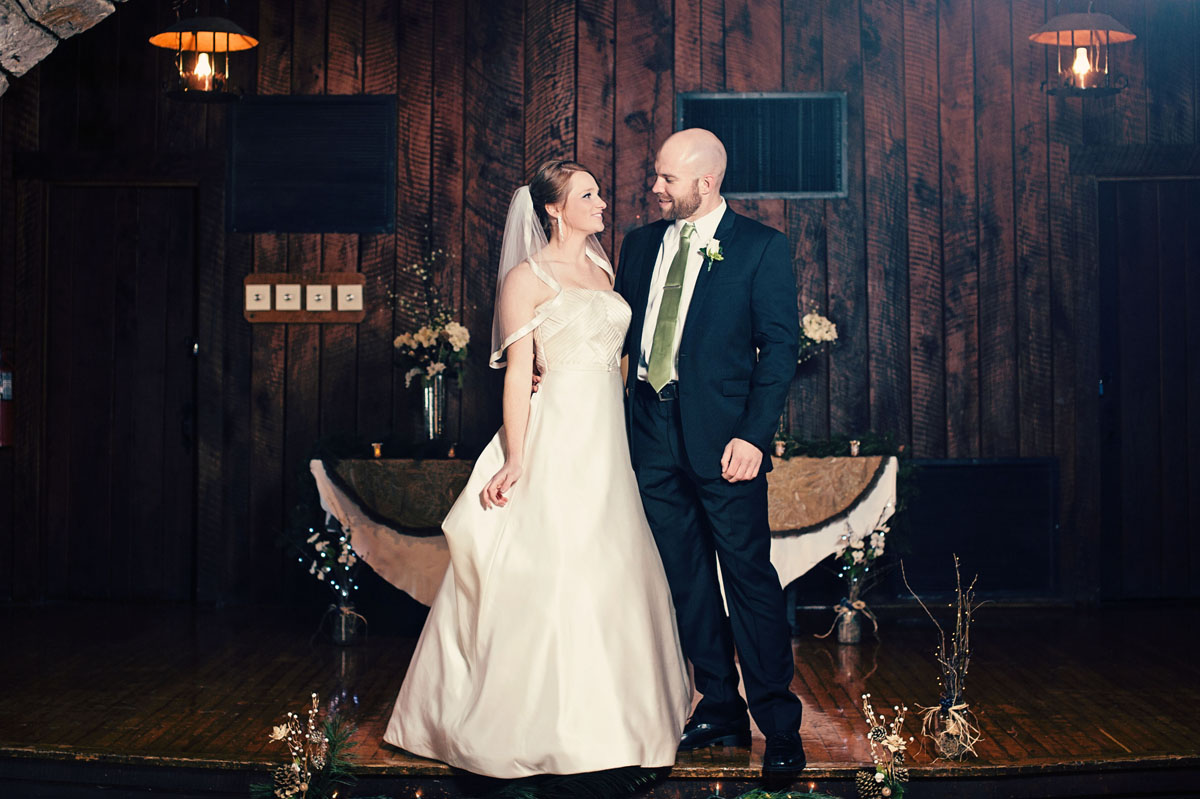 Build outward to minimize movement.
The most efficient way to photograph family formals is to build outwards. Start with the bride and groom in the middle. Add parents from bride's side of the family, then siblings, grandparents, and extended family. Repeat with the groom's side of the family. This minimizes the number of people shuffling in and out of the photos and the likelihood that anyone gets left out.
Let the wedding photographer take each set of photo first.
When I'm photographing a wedding, I am not against family members standing beside me to take pictures. I do ask that they wait until I have taken my images first before picking their cameras. Between blinking and small changes in expressions, it's difficult to get 10-15 people to look perfect at the same time. The last thing you want is for people to be confused about which camera to look at.
I hope these tips will help you plan for your Kansas City wedding. Please contact me if you have questions!
Comments
comments