Photos from Andrew and Stephanie's wedding in Lawrence, Kansas at the Oread Hotel by Kansas City wedding photographer Jerry Wang Photography
Tell us how you first met? Who what when where why? Give us the dirty details.
We  lived on the same floor of Templin hall our first years at KU, but we had somehow never met until Joe Schmisseur, the best man, introduced us in November. We were immediate friends, but didn't begin dating until late April after spending much more time together. I asked Stephanie out while Lawrence was in a tornado warning. While in the basement of Templin Hall, I asked in as cheesy a manner as possible, 'If we make it out of this alive, do you want to go get some dinner sometime?' She said yes and now here we are over six years later ready to say our 'I dos.'
When did you know he / she was the one? Was there something he / she did?
A: There wasn't a single moment that clued me into the fact that Stephanie is the person I would marry, but rather a collection of actions. Stephanie puts a great deal of care into anything she does in life.
S: There wasn't a single moment for me either.  One day I just felt like I knew; it felt right.  I think it was pretty early on in our relationship though.
What is the most memorable date you've ever had?
I would say our most memorable date would be our first date. For some reason the details of this night seem to stick out very clearly. We distinctly remember everything from the clothes we were wearing to the food we ate at the Salty Iguana, which Stephanie ate very little of as she later told me she was so nervous she couldn't eat.
Tell us about the proposal (did you see it coming, how long was it in the planning? How did you feel? Nervous, excited, freaking out?)
A: I spent a couple of months casually planning the proposal. I managed to buy the ring and keep it secret from Stephanie for a while. I couldn't keep everything a secret forever, though, as Stephanie began to wonder when I attempted to ask for her dad's blessing. Stephanie's family lives in New Jersey, so I didn't have much opportunity to ask him in person. Her family happened to be in Lawrence during the July of 2013, and I knew this was my opportunity. The whole trip nearly elapsed and I had not found the opportunity to ask him. Finally on the last night I outright asked if he would go get a beer with me at 23rd St. Brewery. Unfortunately, the trip couldn't be kept hidden from Stephanie. After this initial hint, she began to pick up on other incredibly subtle things that led her to expect that the proposal would be coming soon. She was right, as we prepared to go on an early birthday dinner for myself and decided to go on a walk around campus first. After walking into the Campanile and pretending like neither of us knew what was coming, I got down on one knee and proposed.
S:  As Andrew mentioned, once he found a time to meet with my dad, I started to put things together.  I didn't tell him that I knew it was coming until after the fact.  When I told him that I knew, he was shocked at the tiny details that I picked up on.
Tell us the one thing you love most about each other.
A: I love the passion that Stephanie has for her family and friends. The extreme care and love she has for everyone in her life is incredibly inspiring.
S: The thing I love most is how he is able to keep calm and help calm me down when I get nervous, worried, or upset about something.
Describe the theme or décor for your wedding.
The colors (red and blue) were picked because of KU.  We met at KU.  He proposed at KU.  So we felt like those needed to be our colors.  The rest of the decorations didn't really have a theme.  They're all just things that I decided I liked.
Vendor List.
Photography | Jerry Wang Photography
Florist |  Hyvee (6th Street)
Ceremony Venue | 5th Floor Terrace – The Oread
Reception Venue | Hancock Ballroom – The Oread
DJ / Entertainment | Colin Haliburton – All Ears DJ
Catering | The Oread
Cake | Hyvee (6th Street)
Dress Designer | Used top of Grandma Fiebiger's dress (made by great grandmother) and bottom of Mom's dress.
Bridesmaid Dresses | David's Bridal
Groom and Groomsmen Attire | Men's Wearhouse
Wearing Mom's shoes and Grandma Settle's necklace worn on her wedding day.  The veil is also my Mom's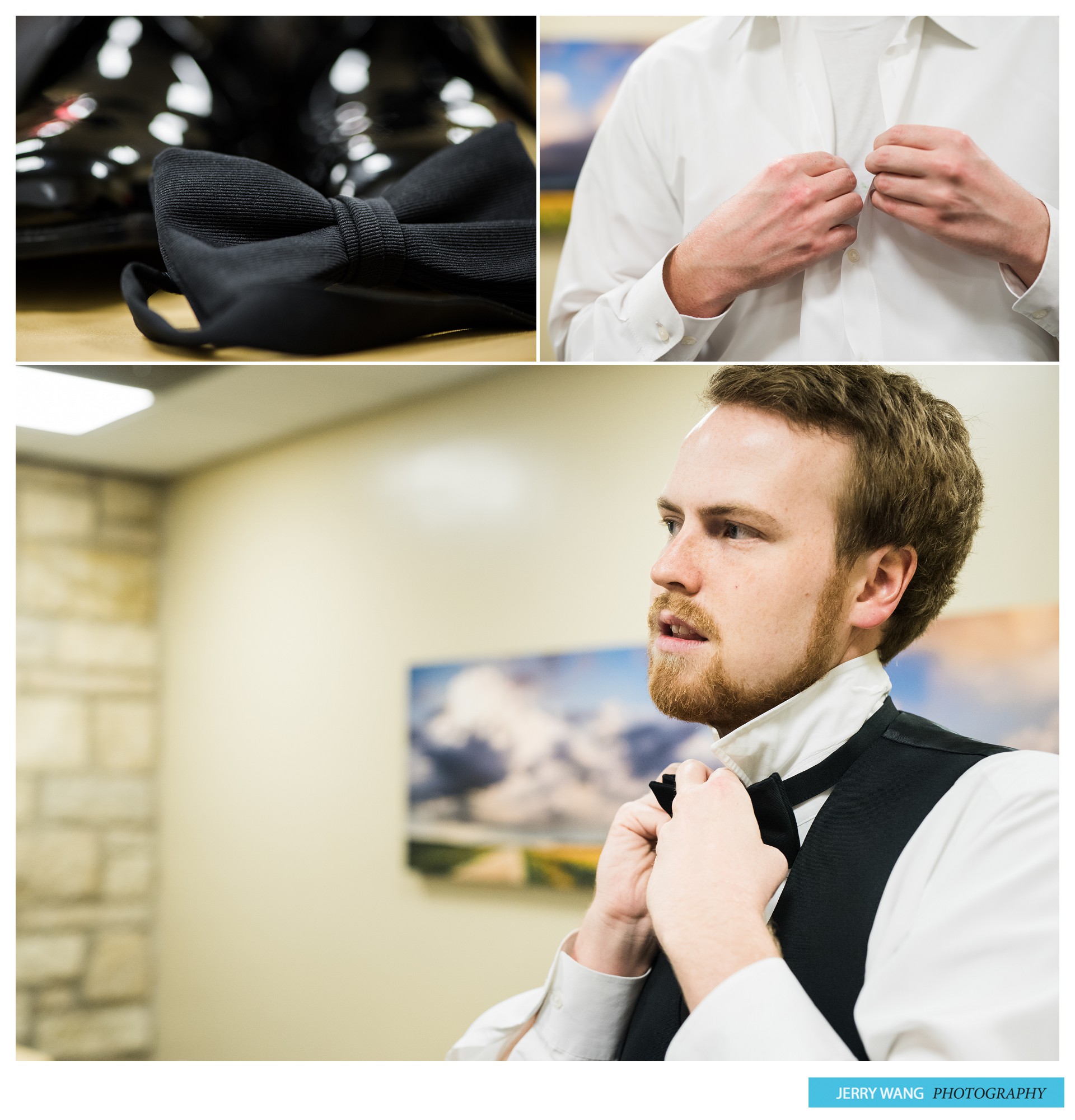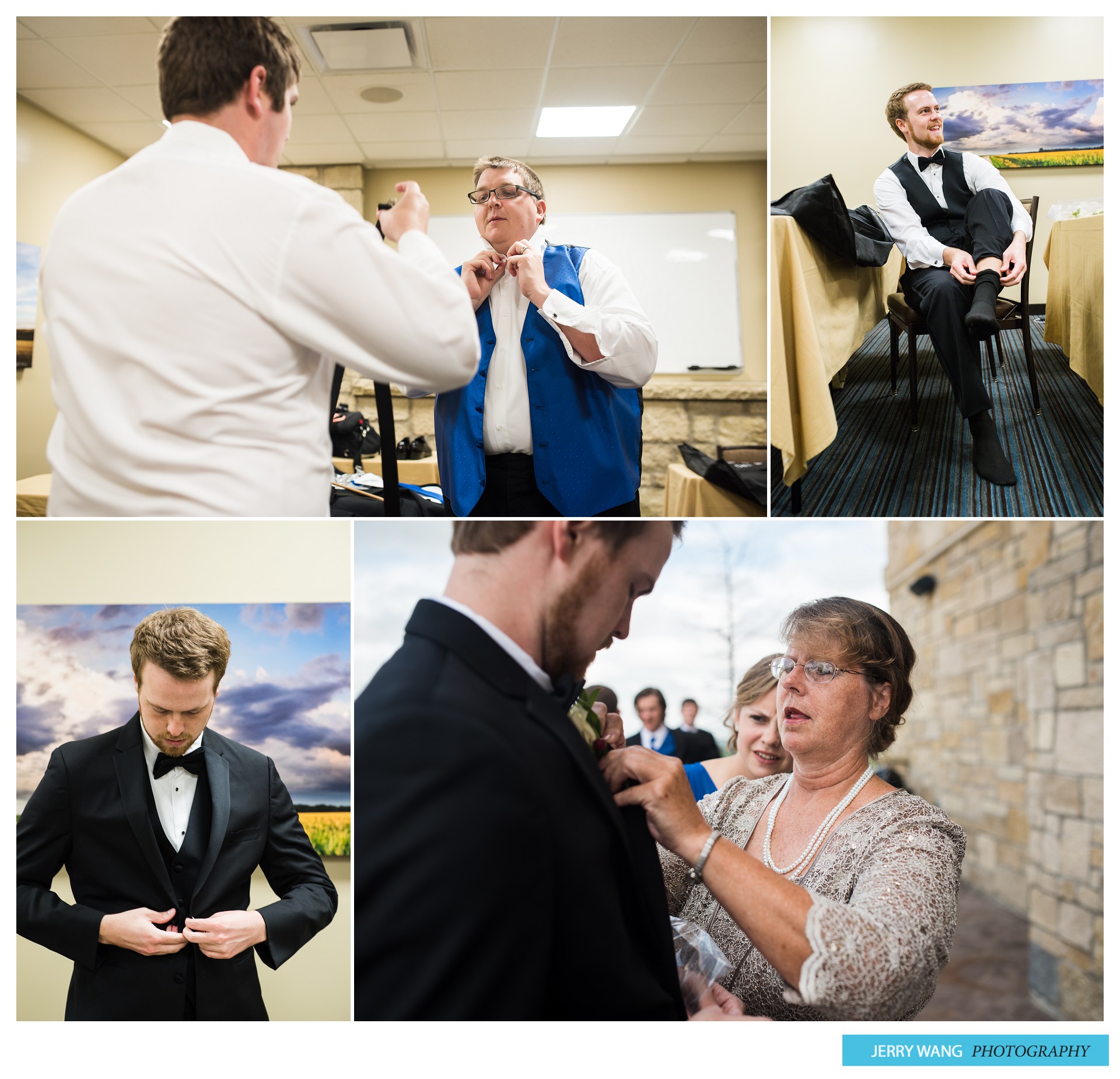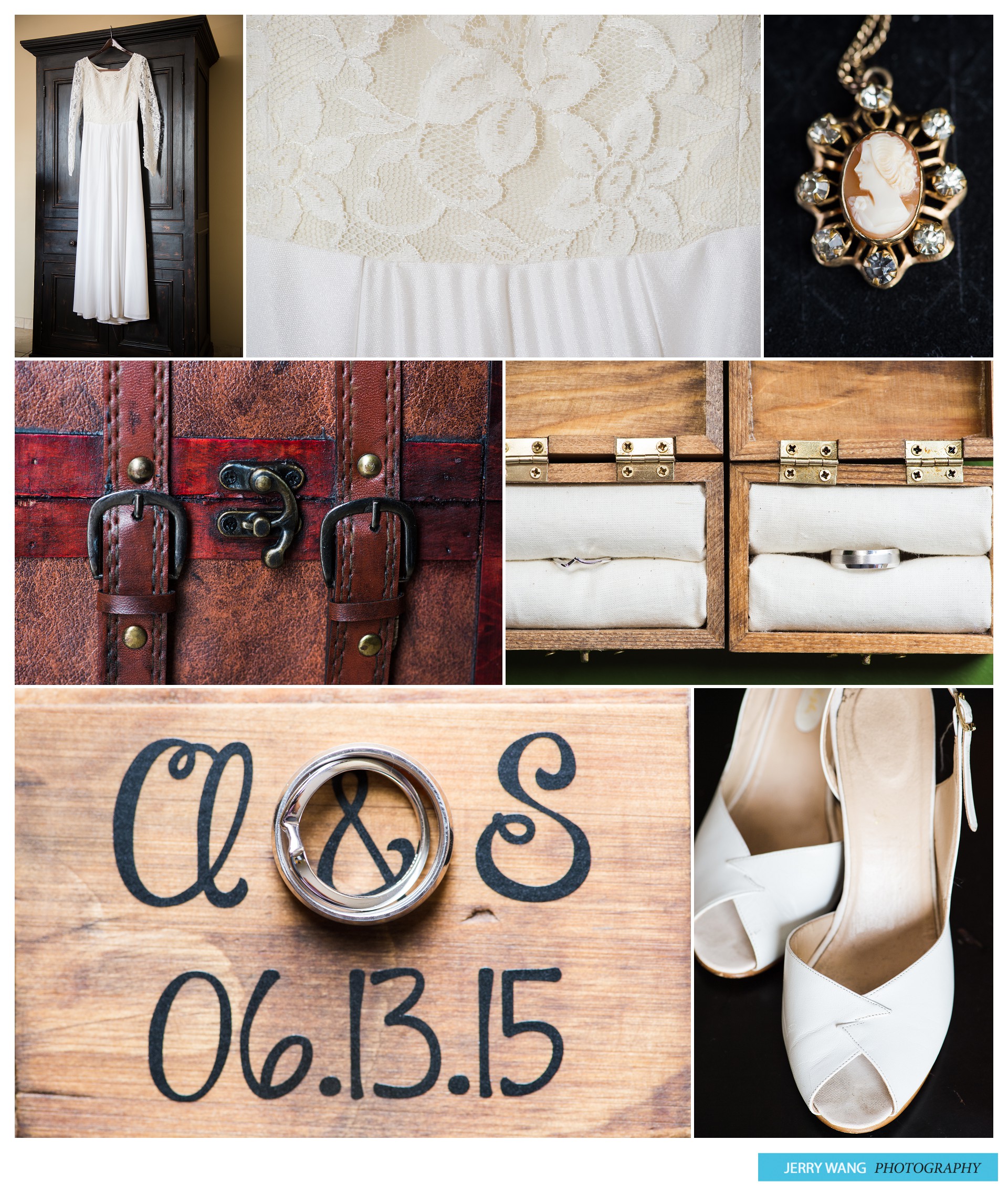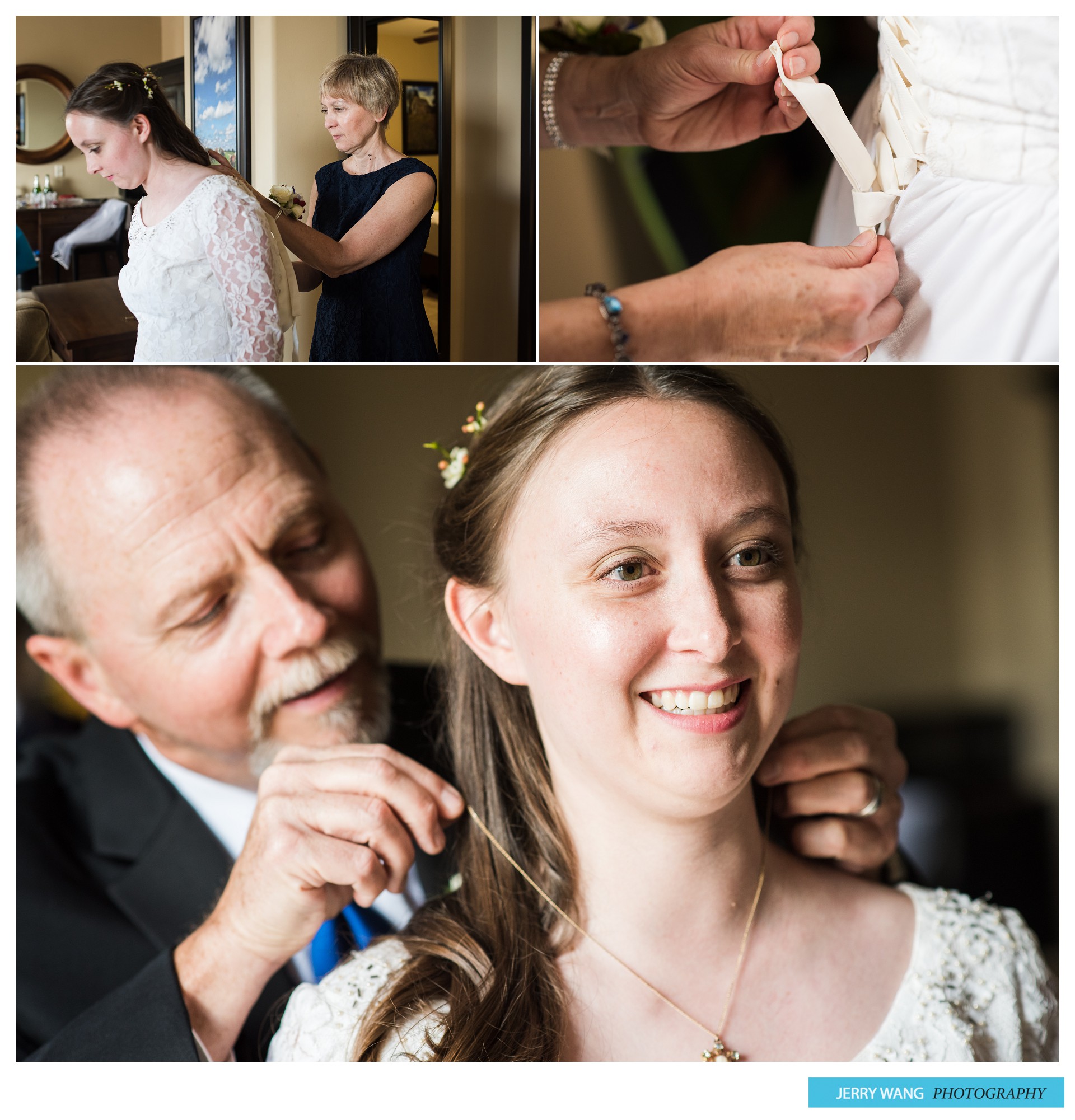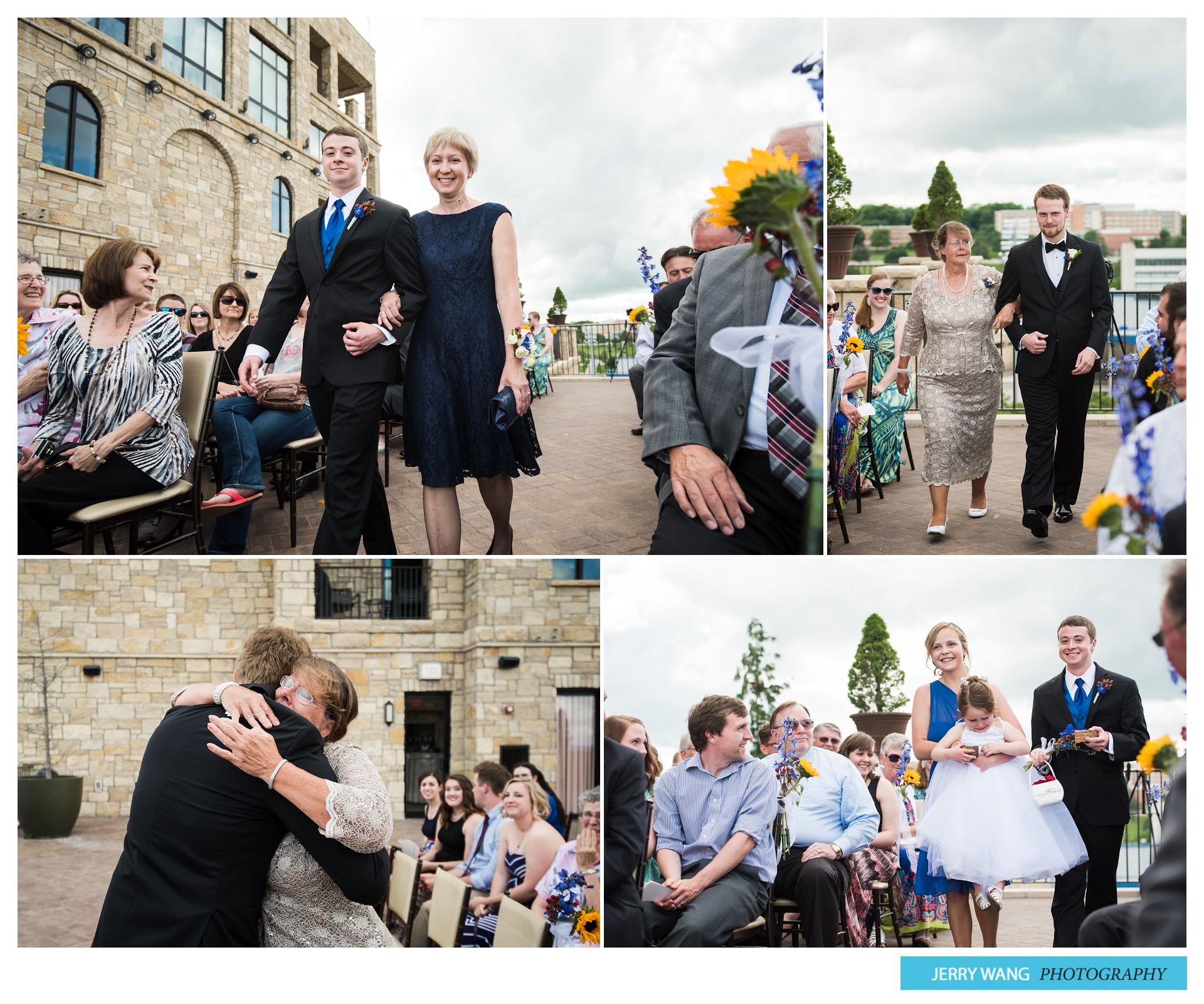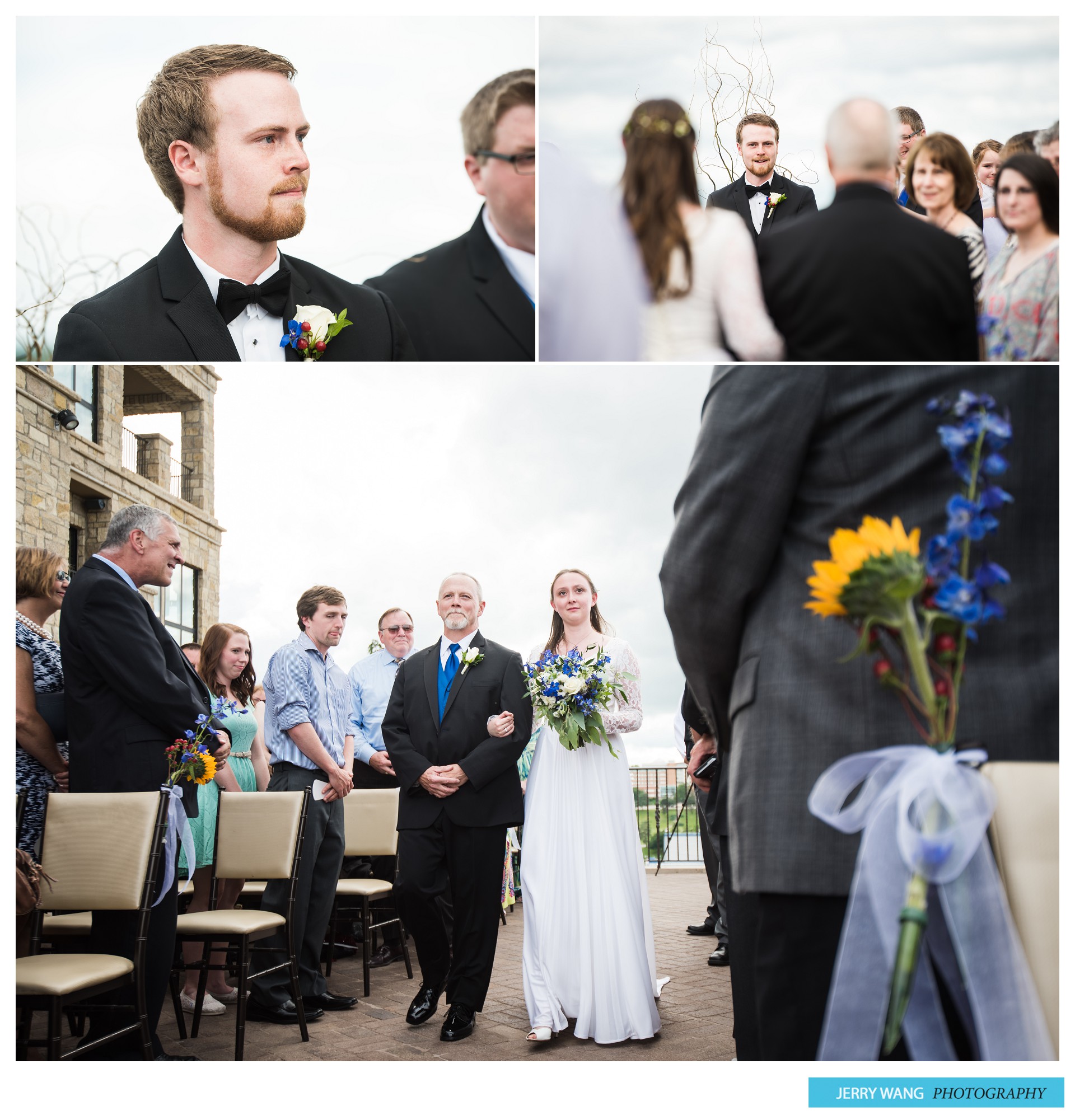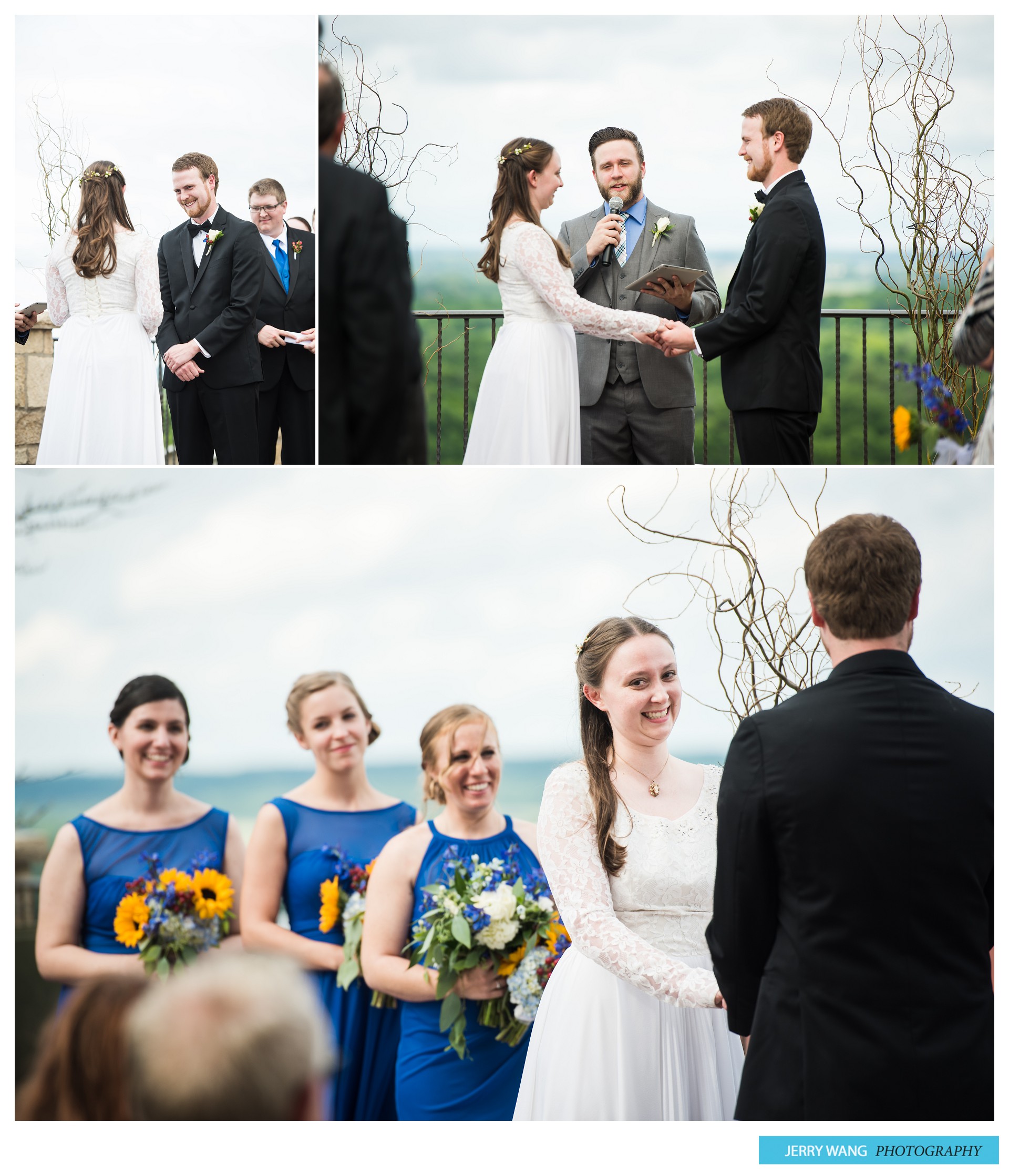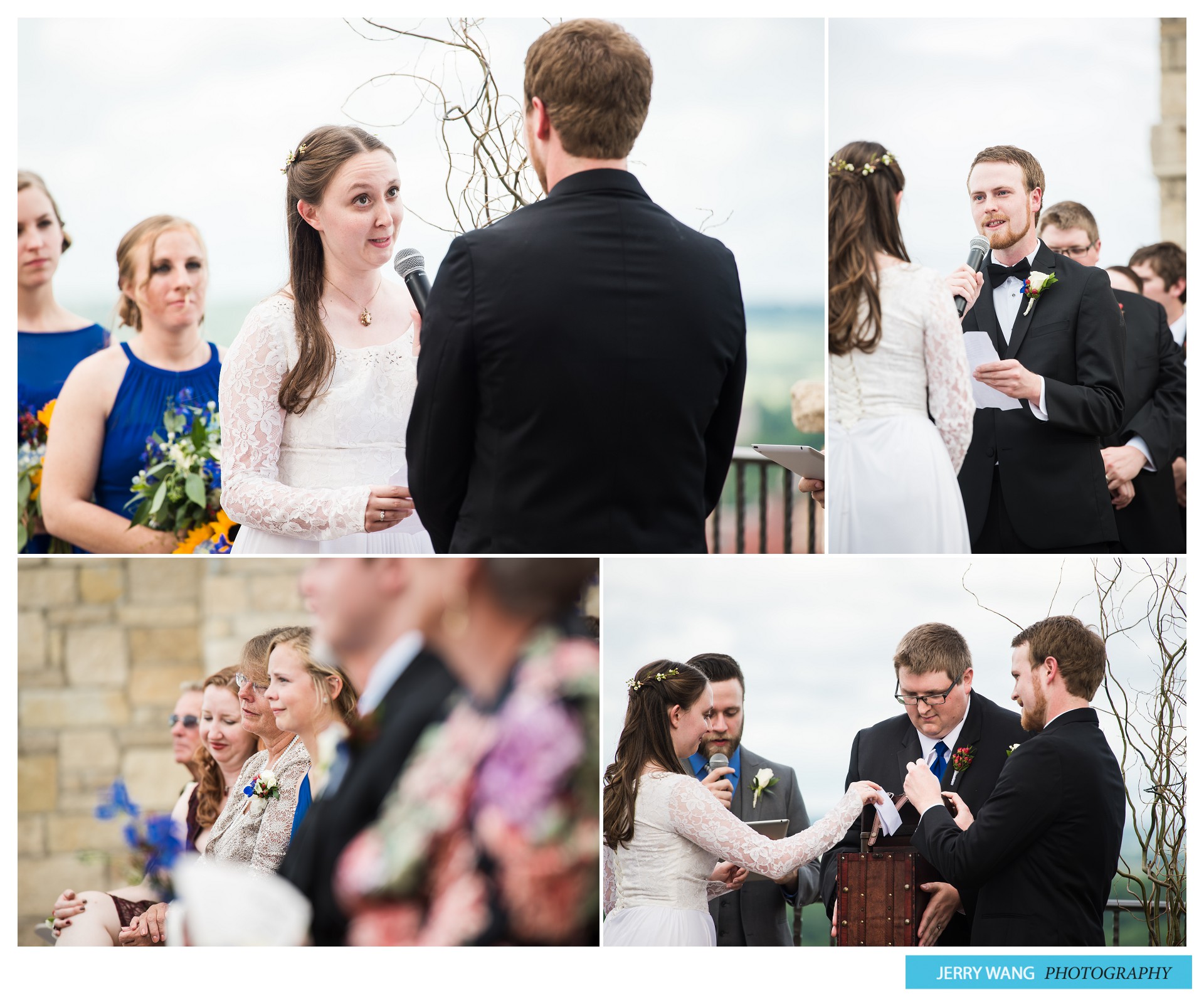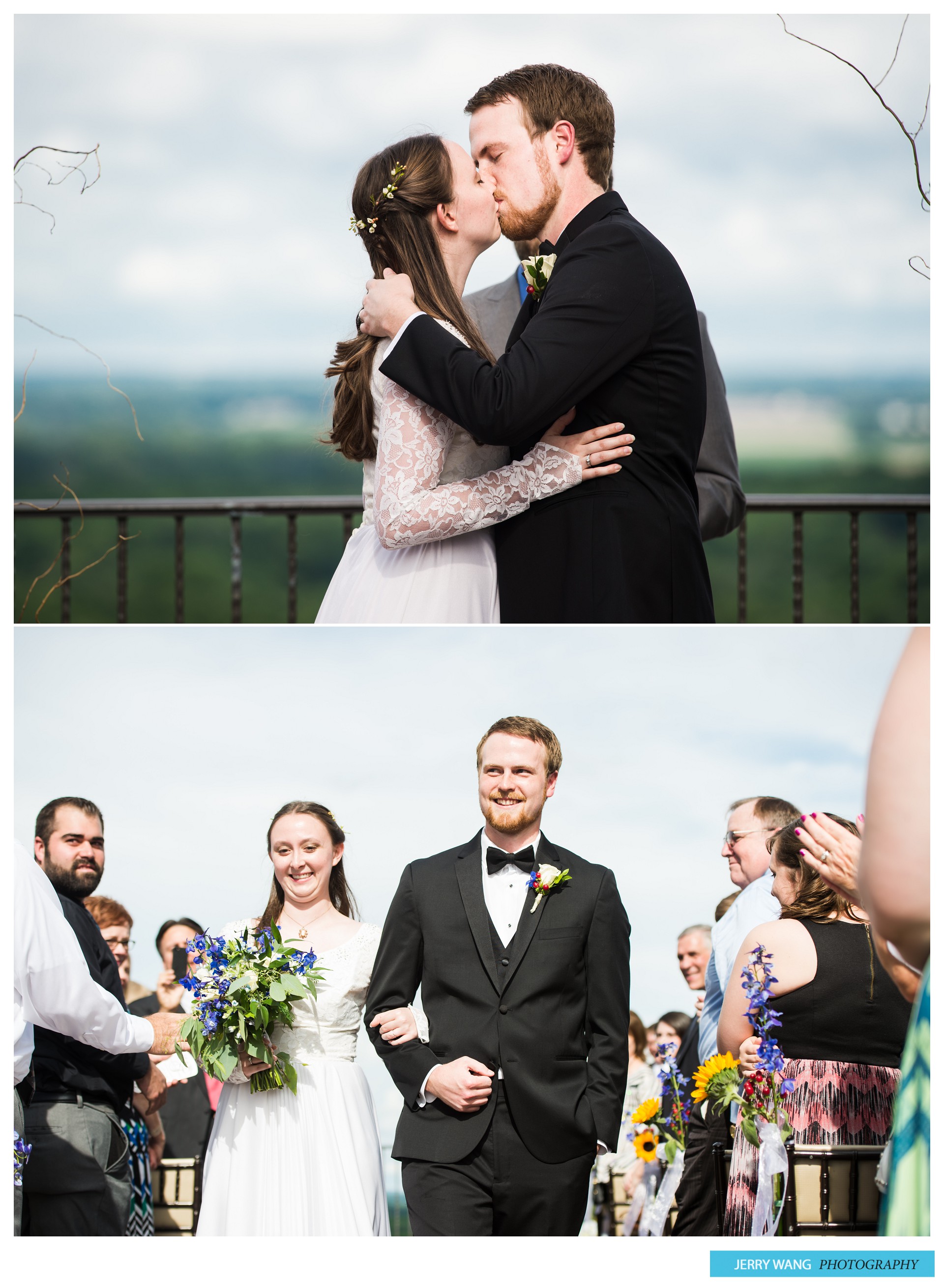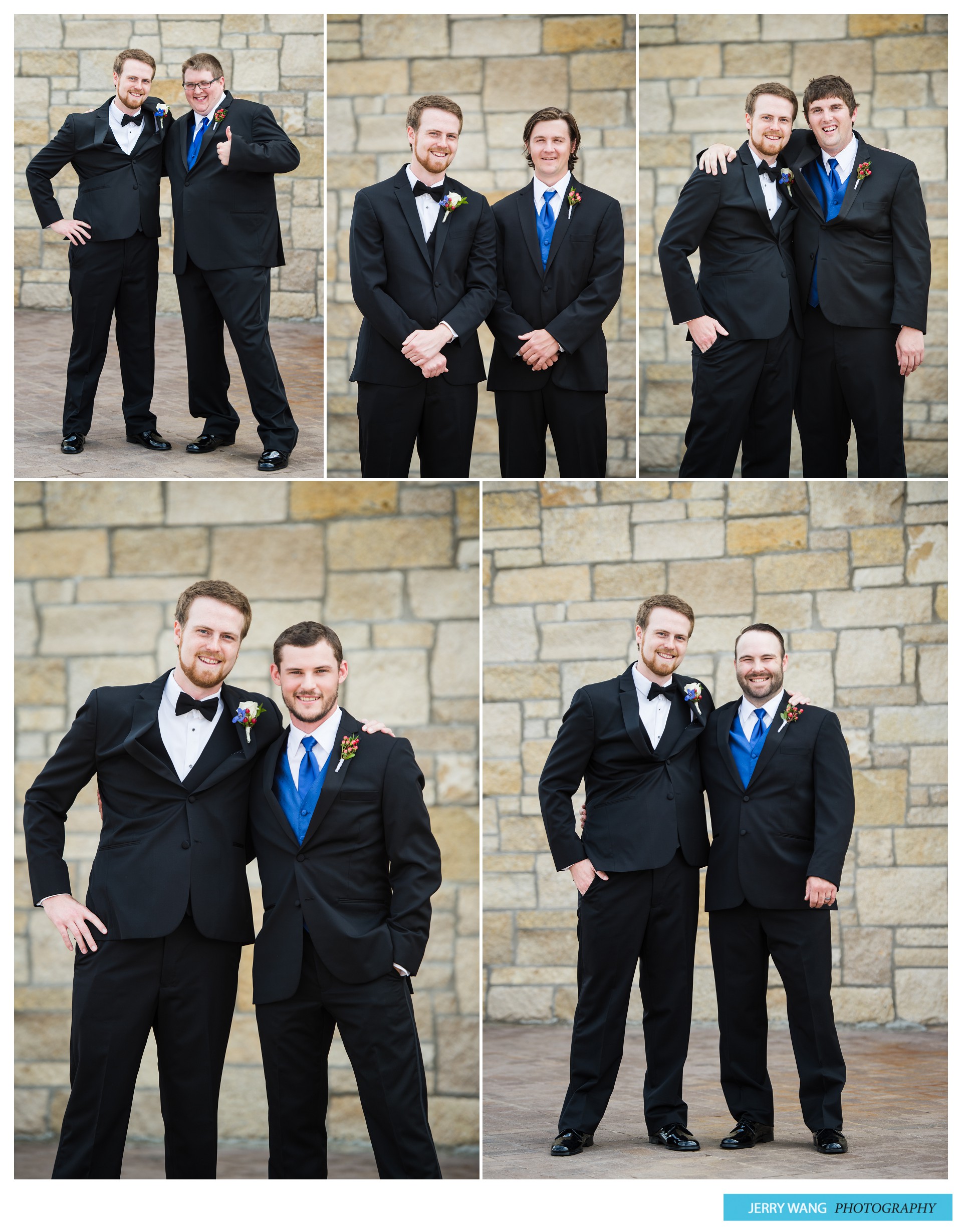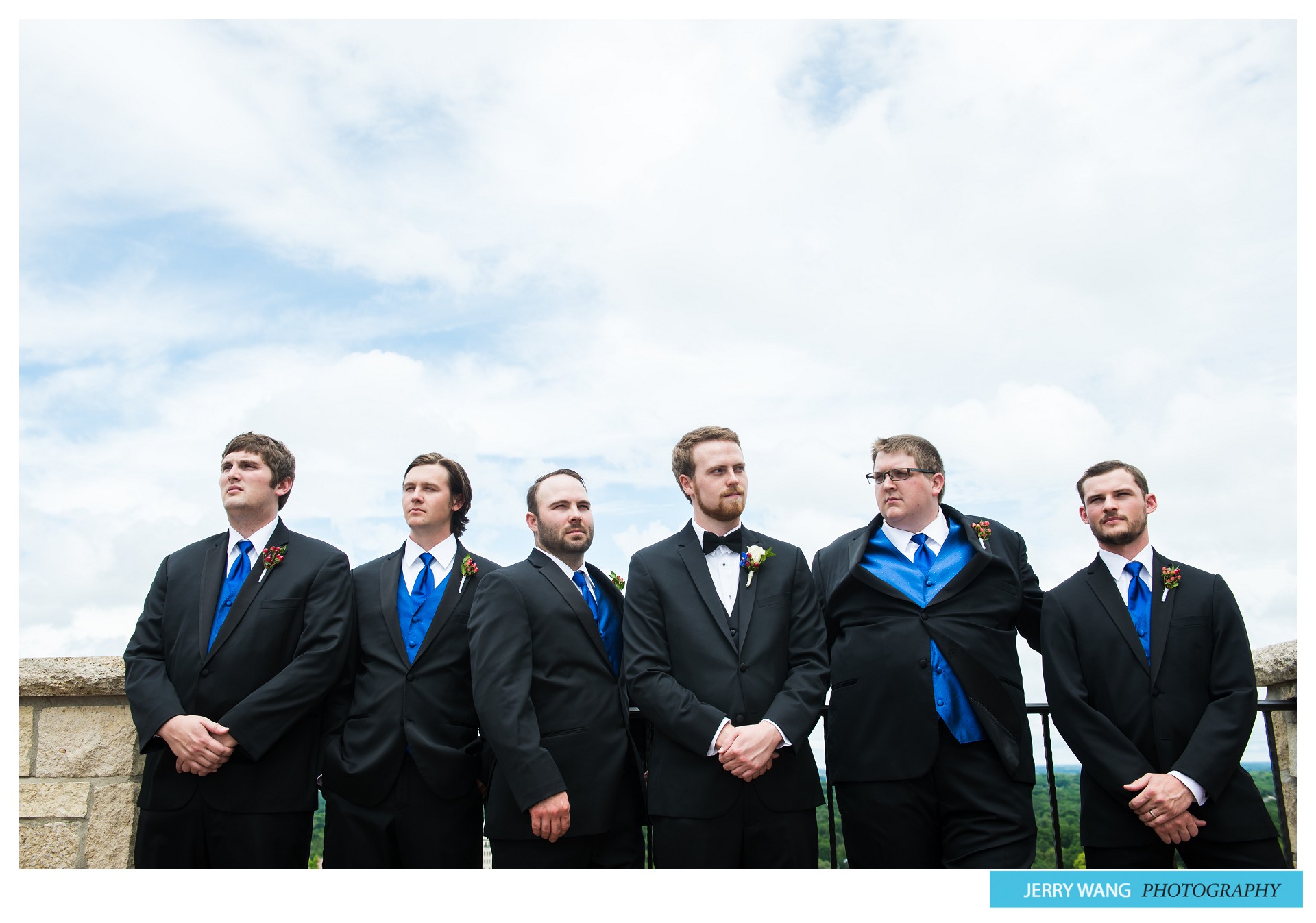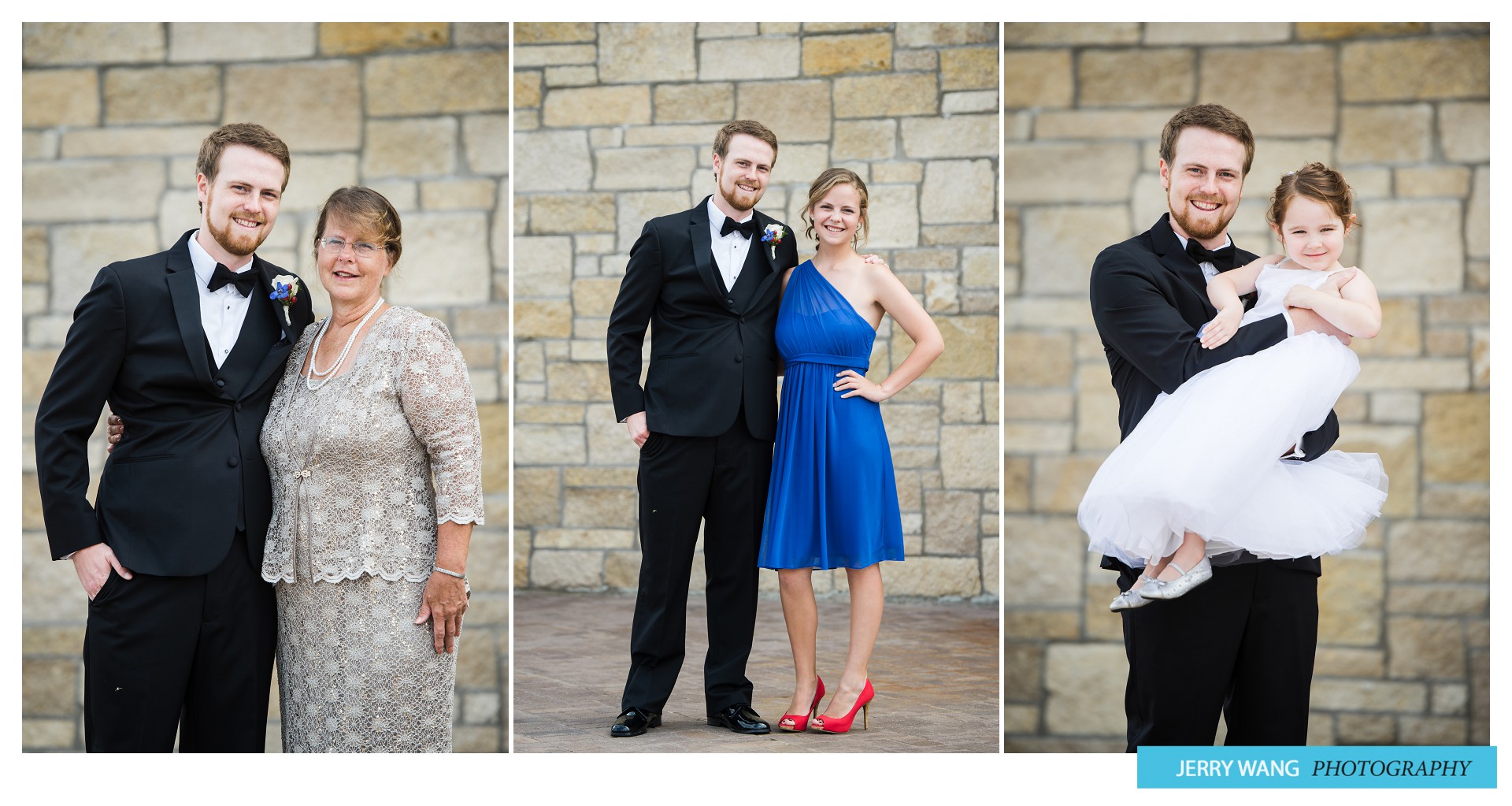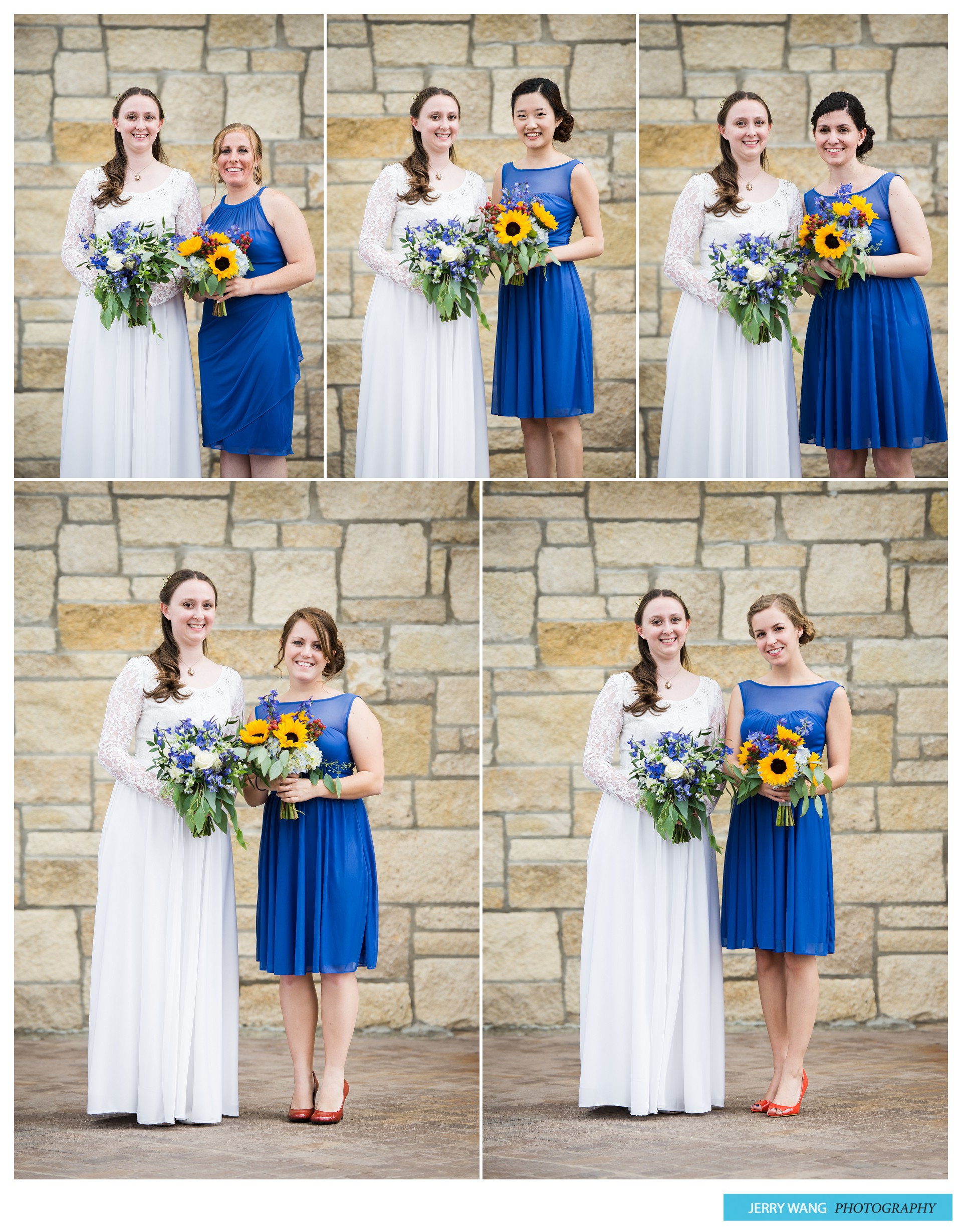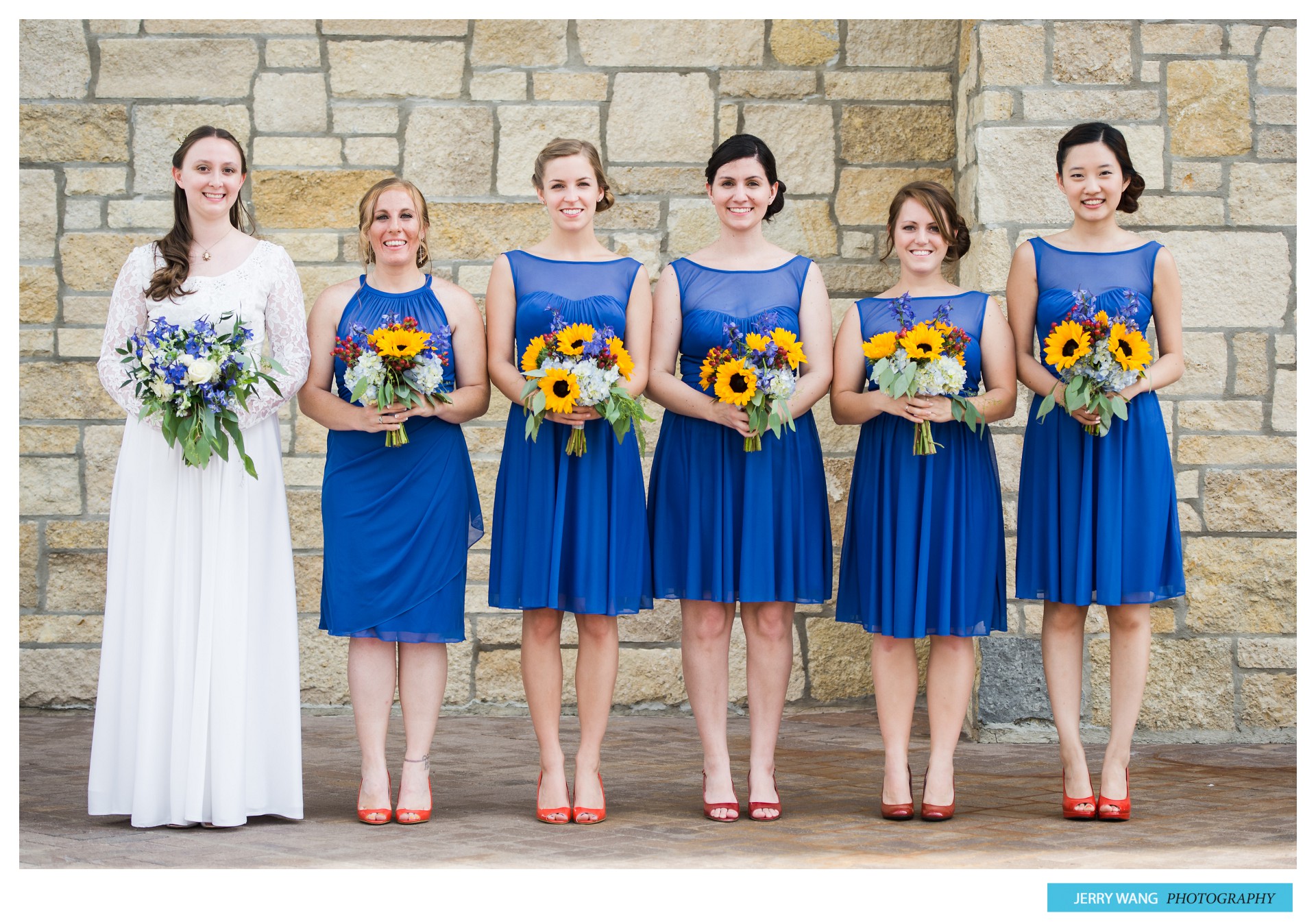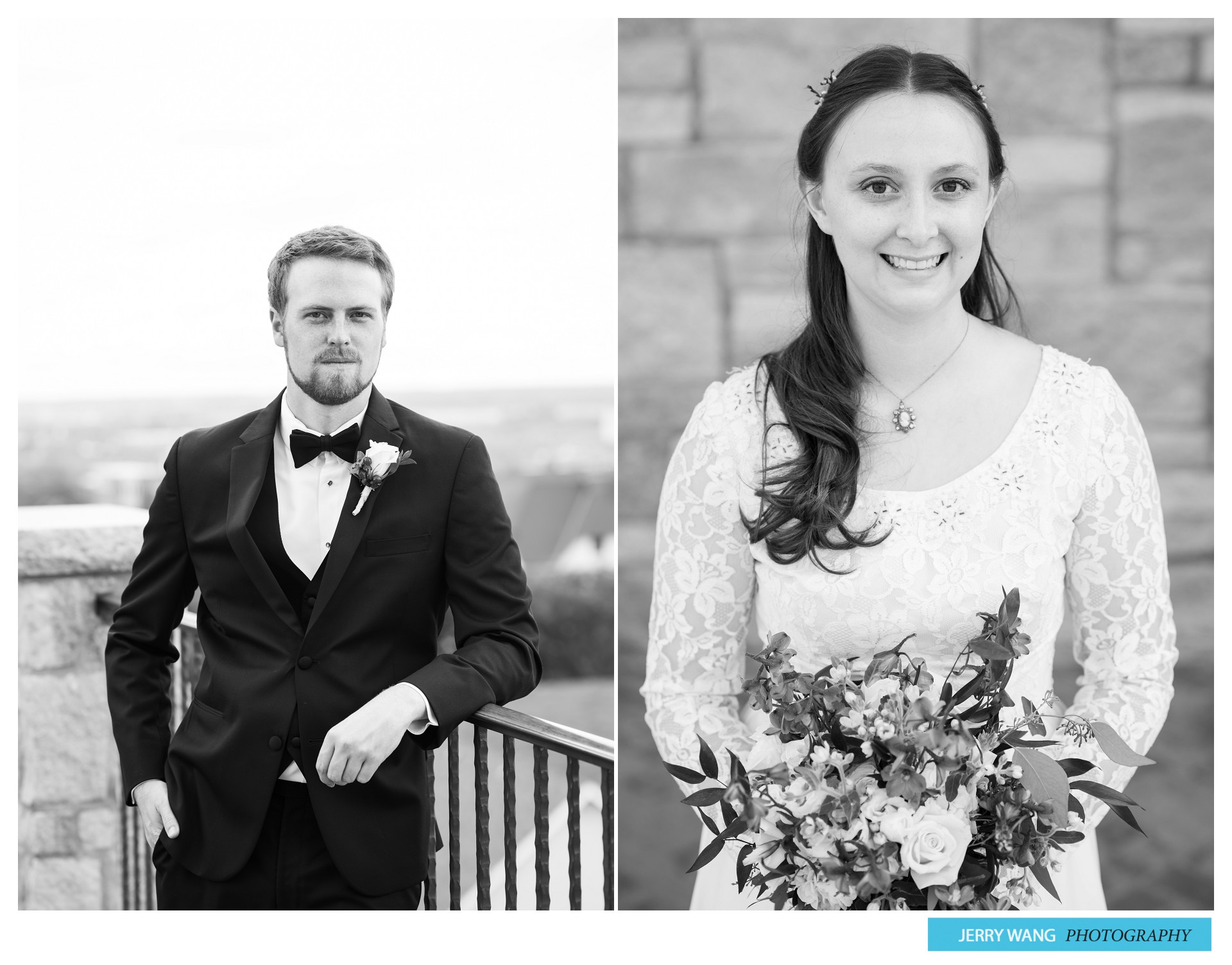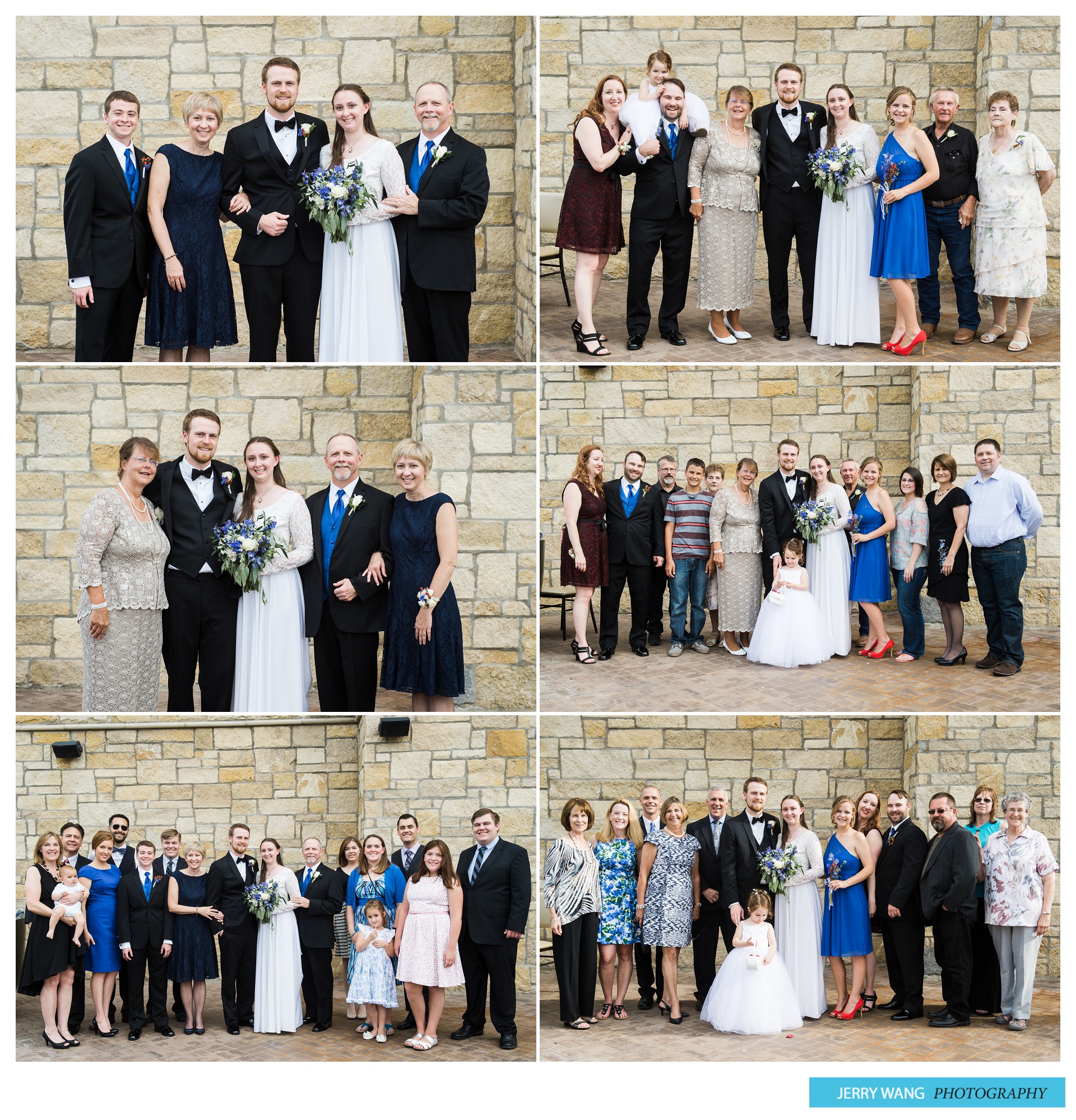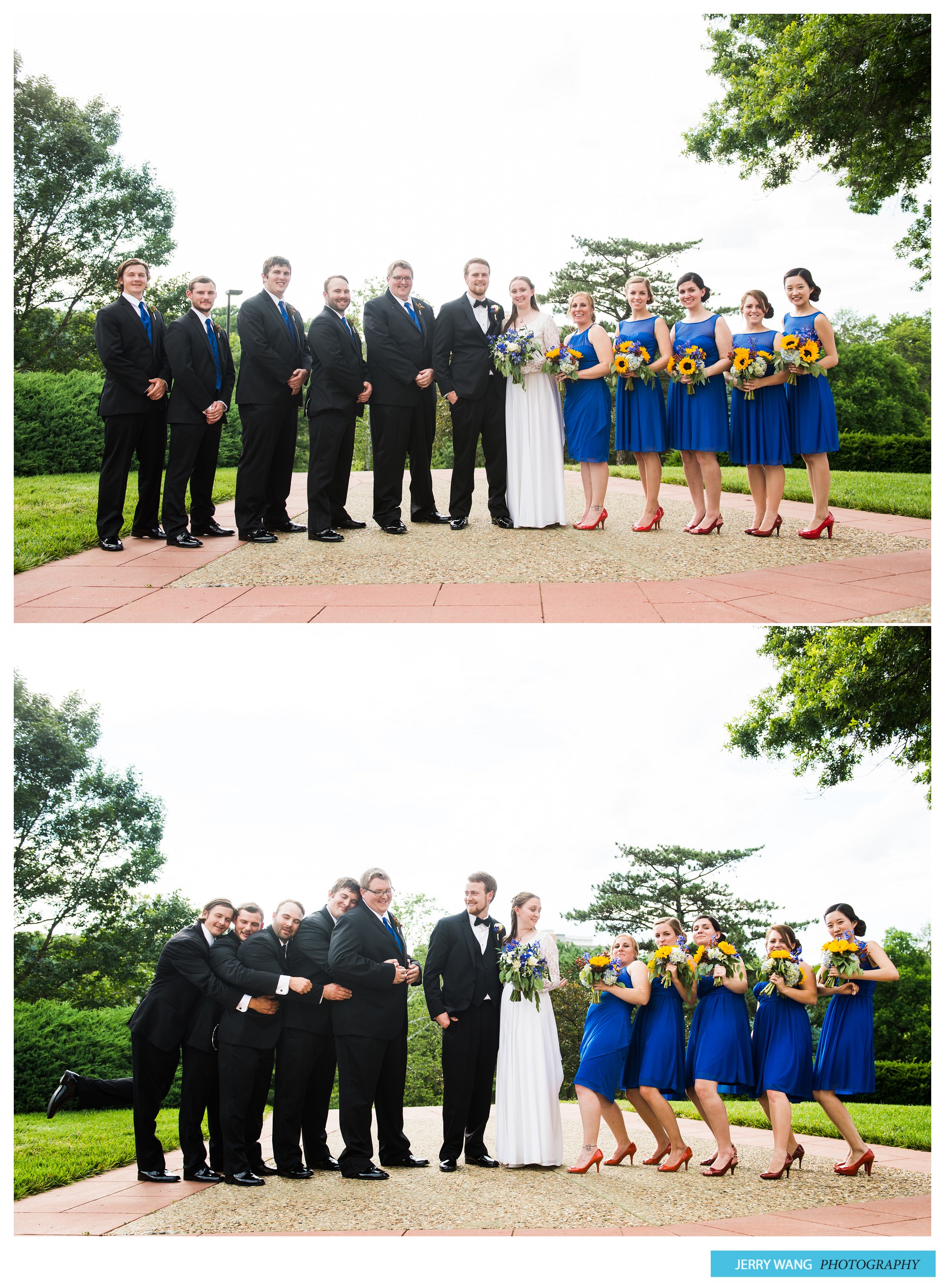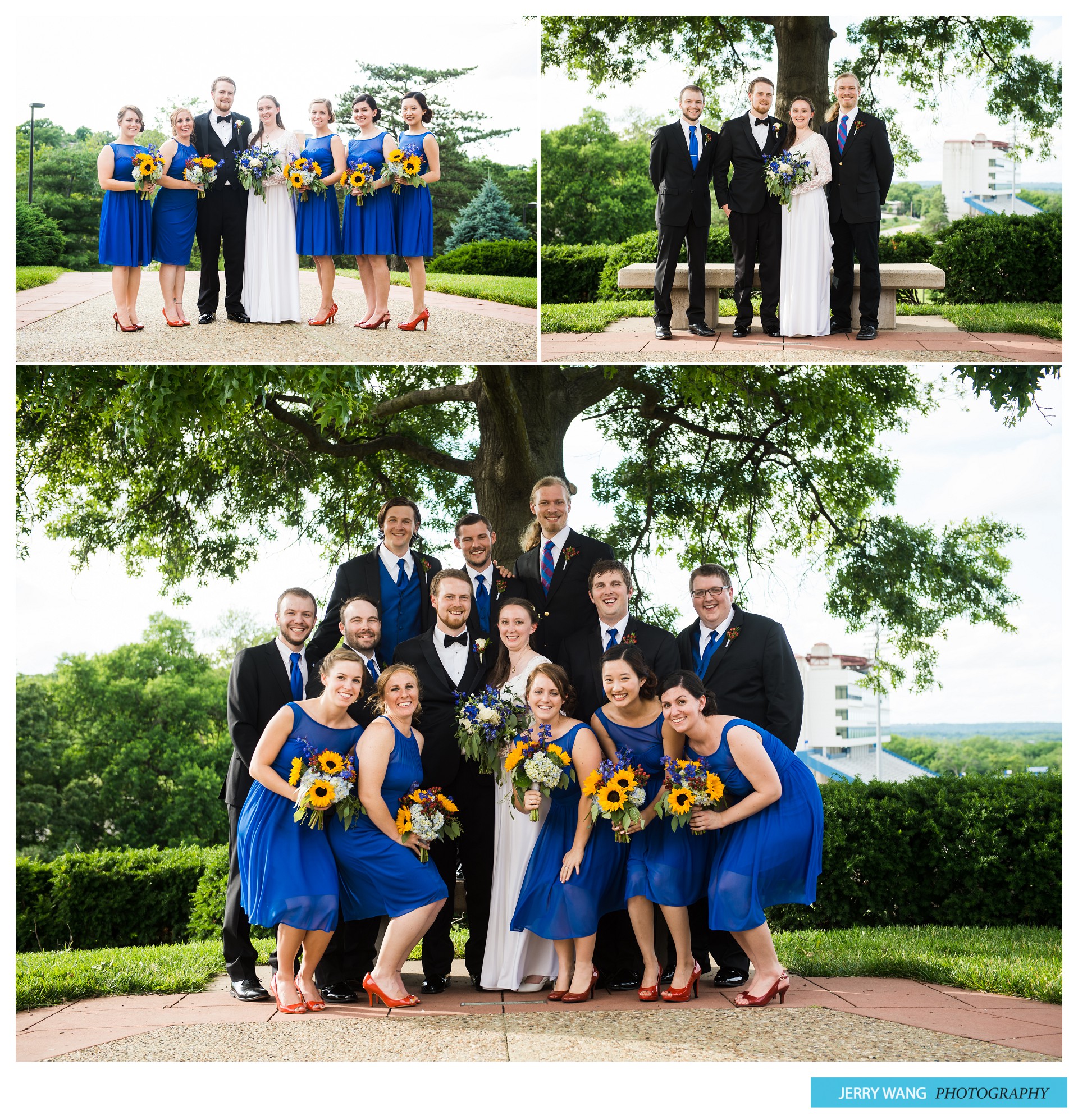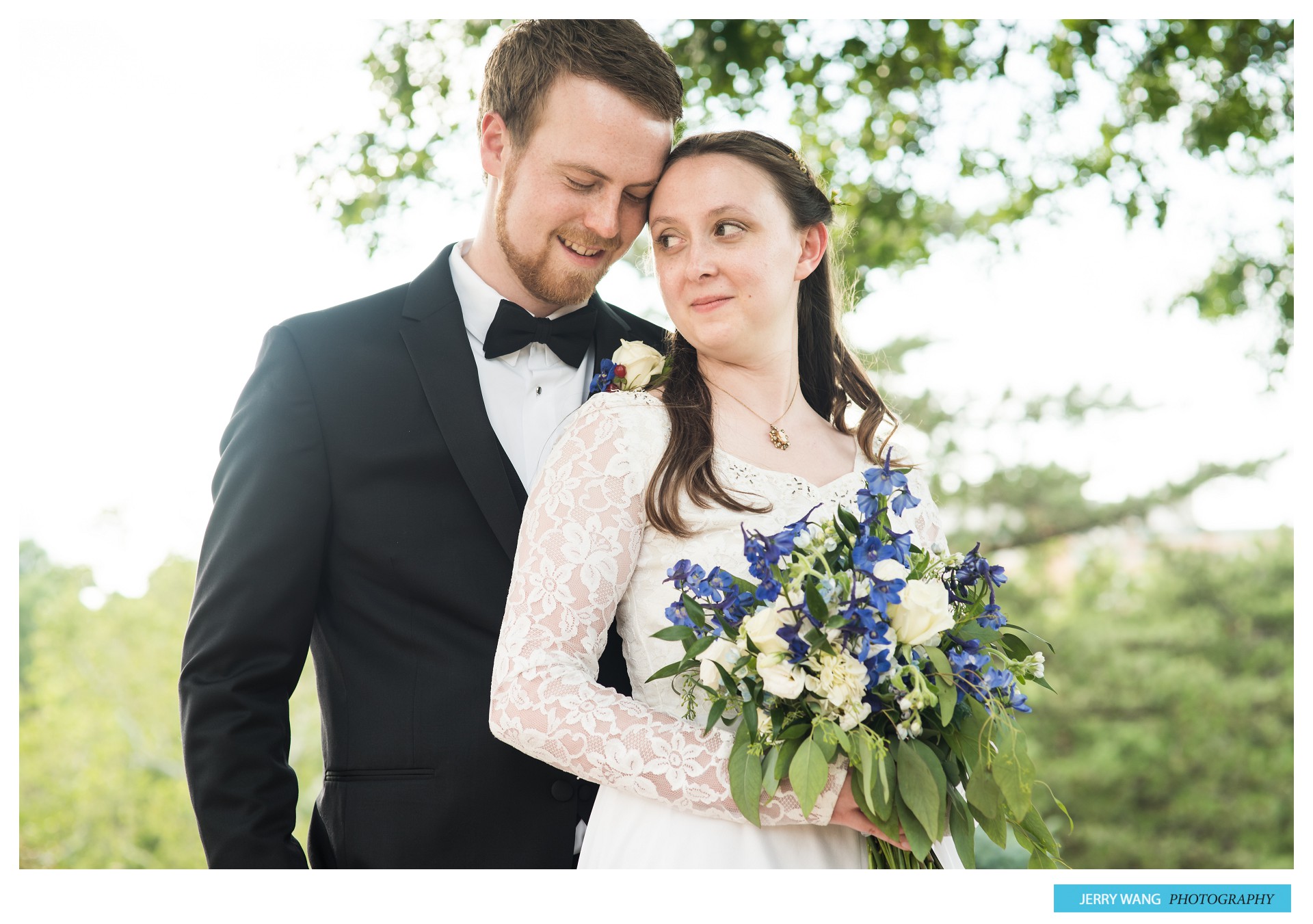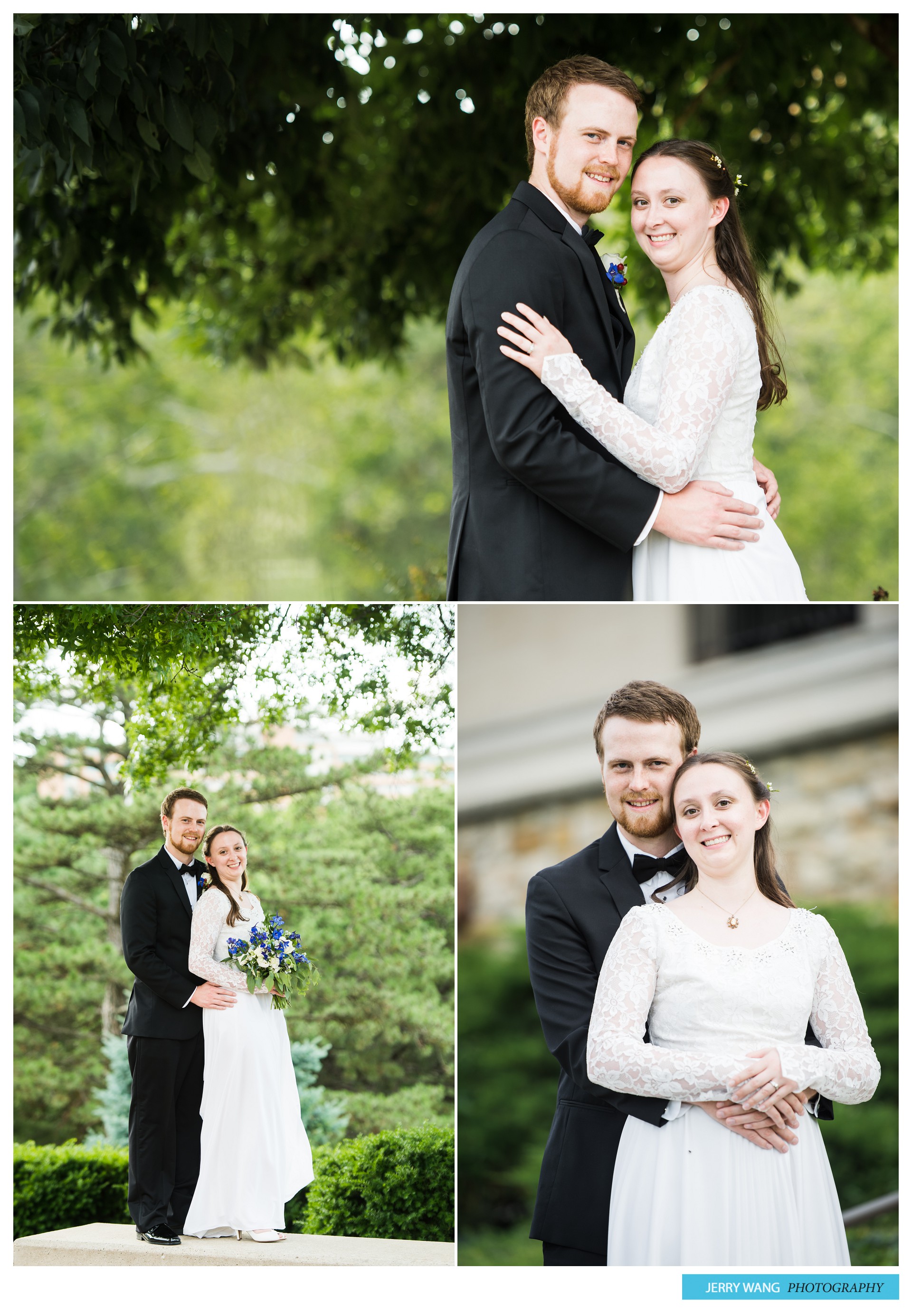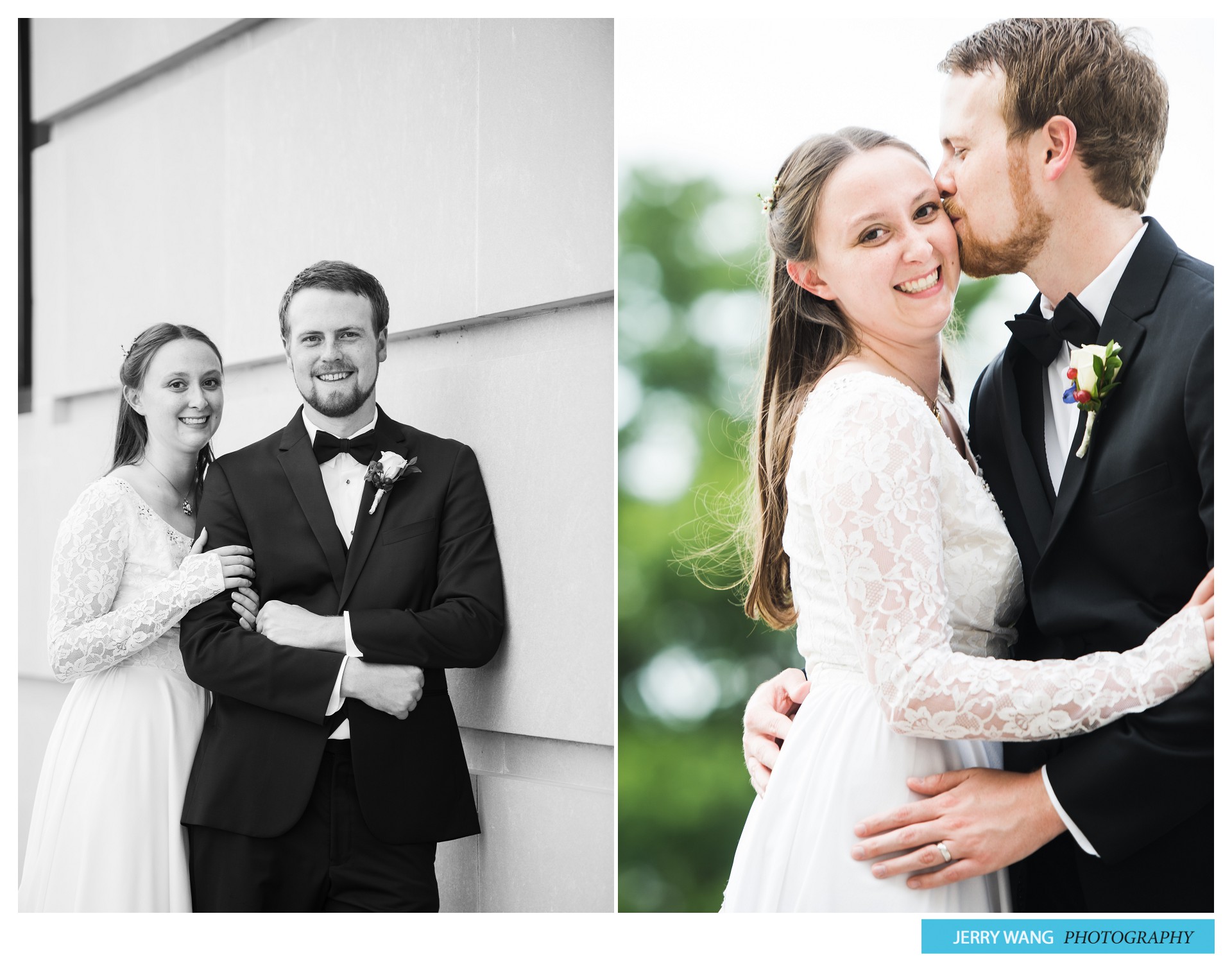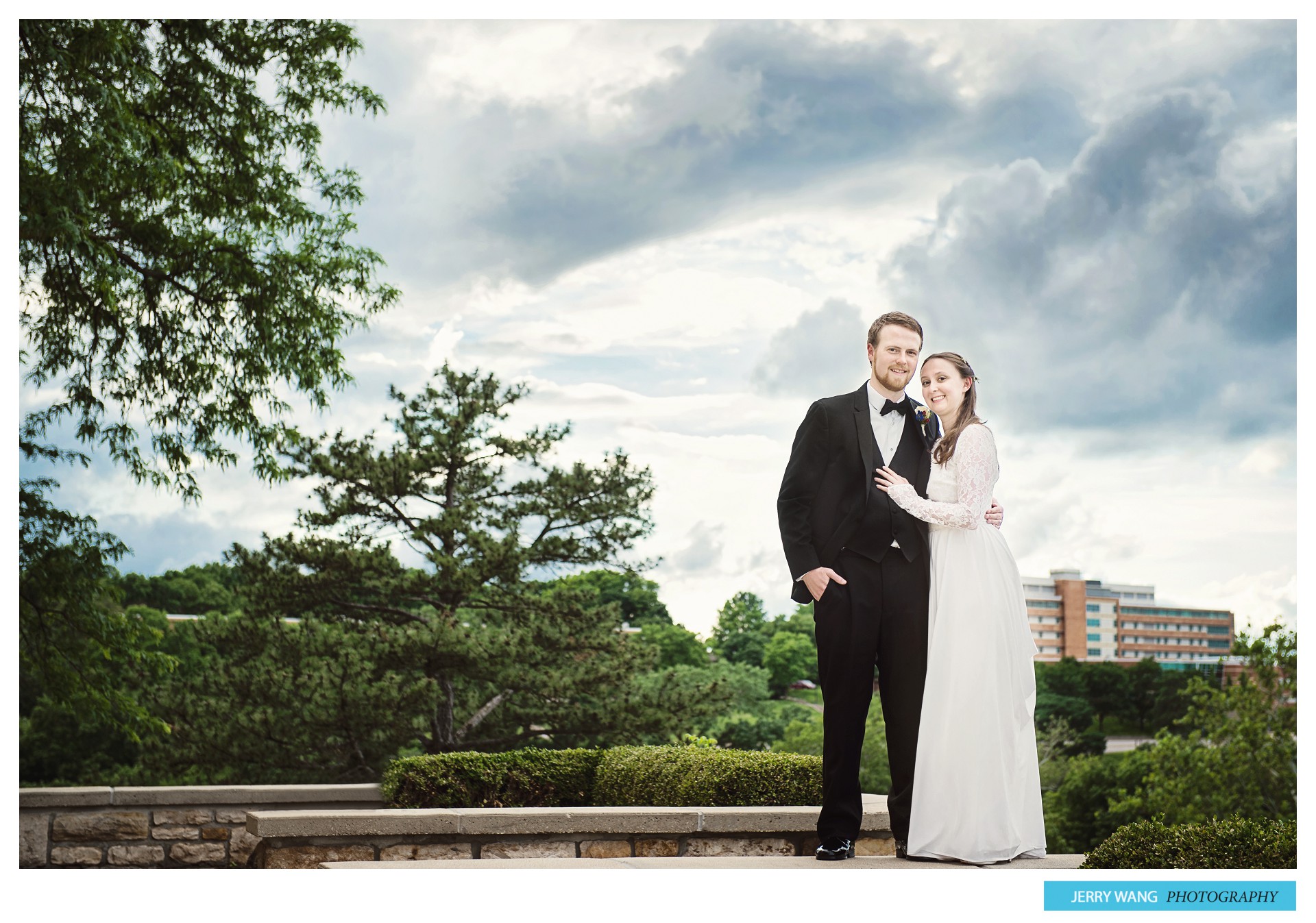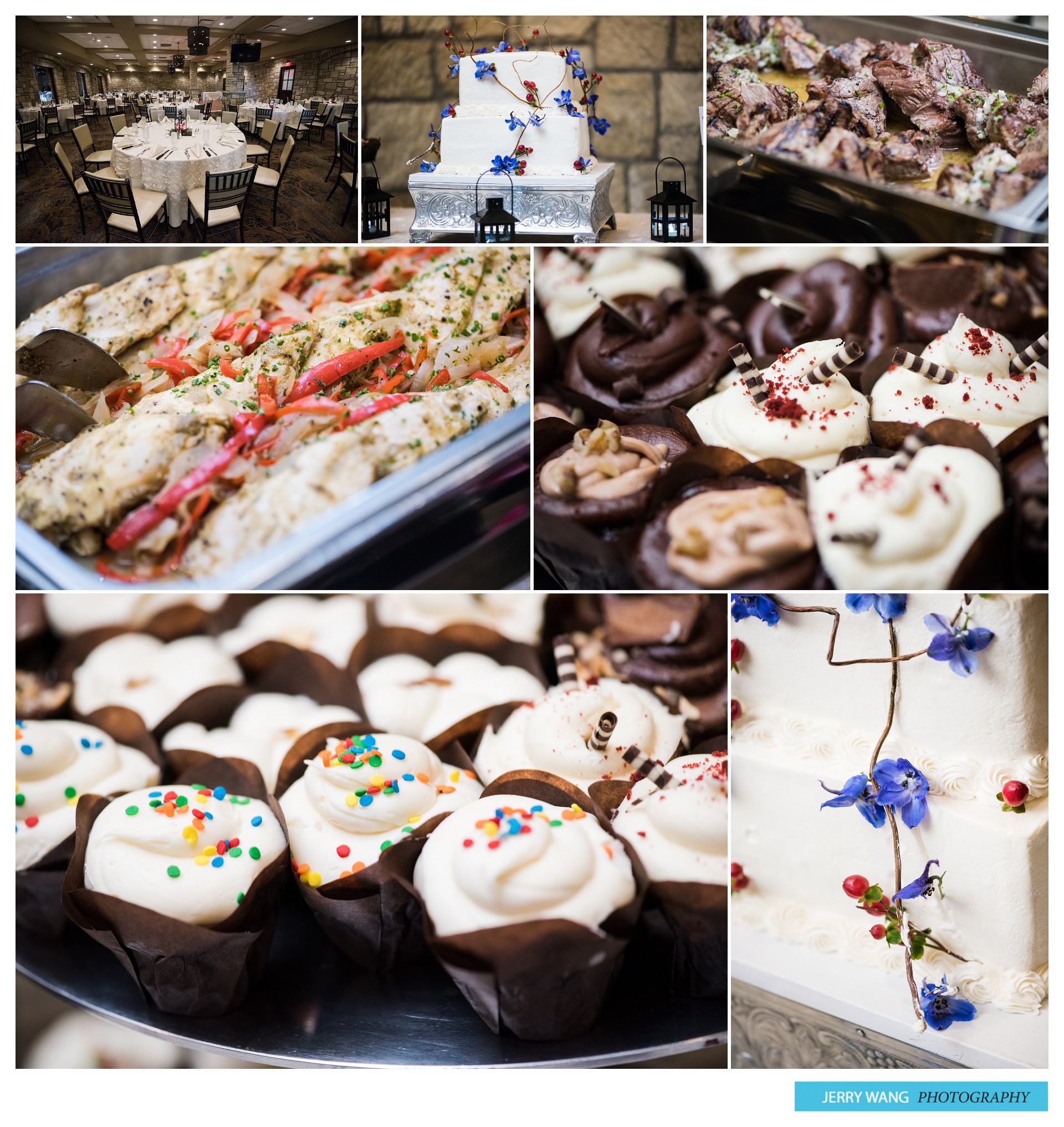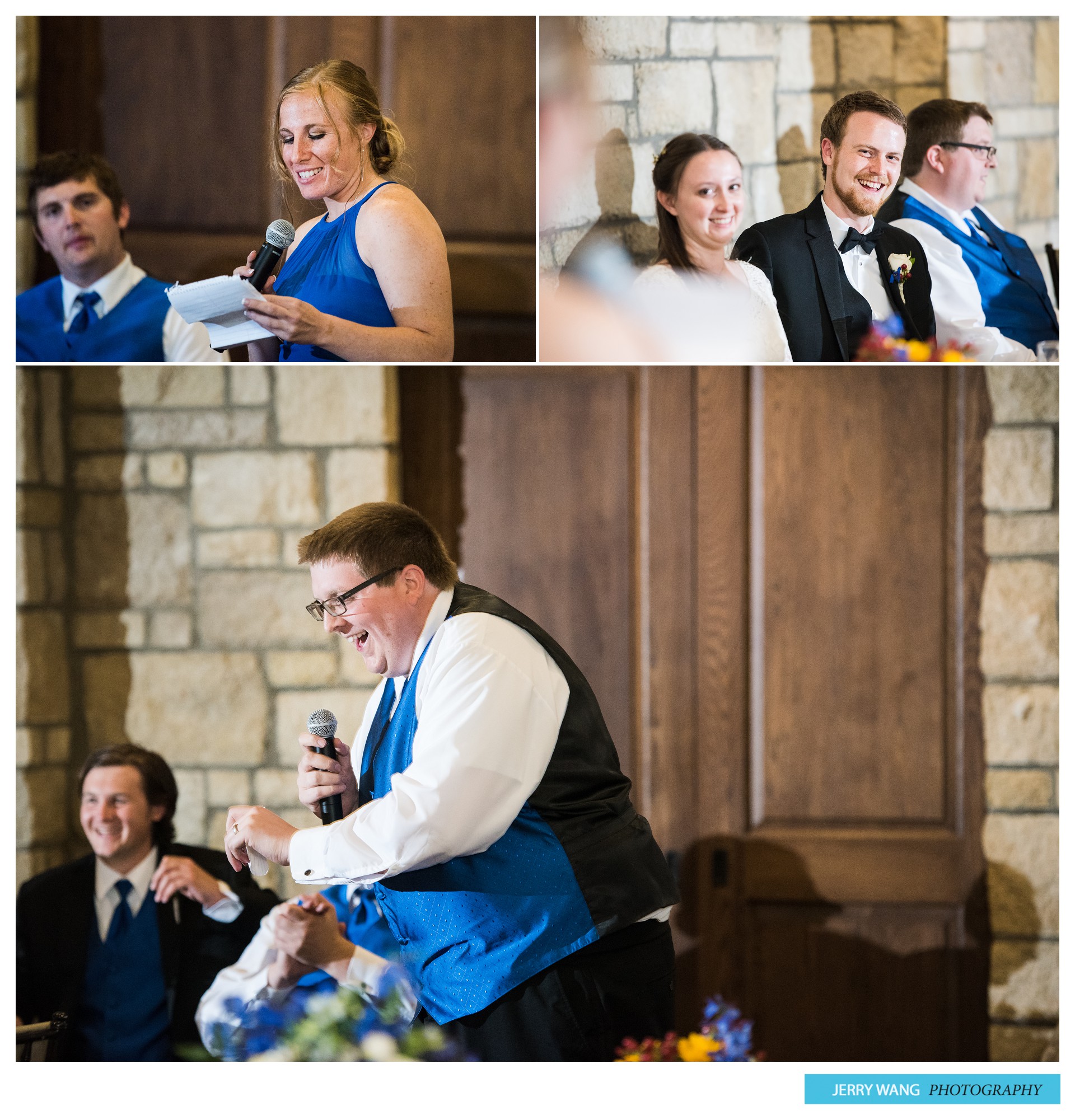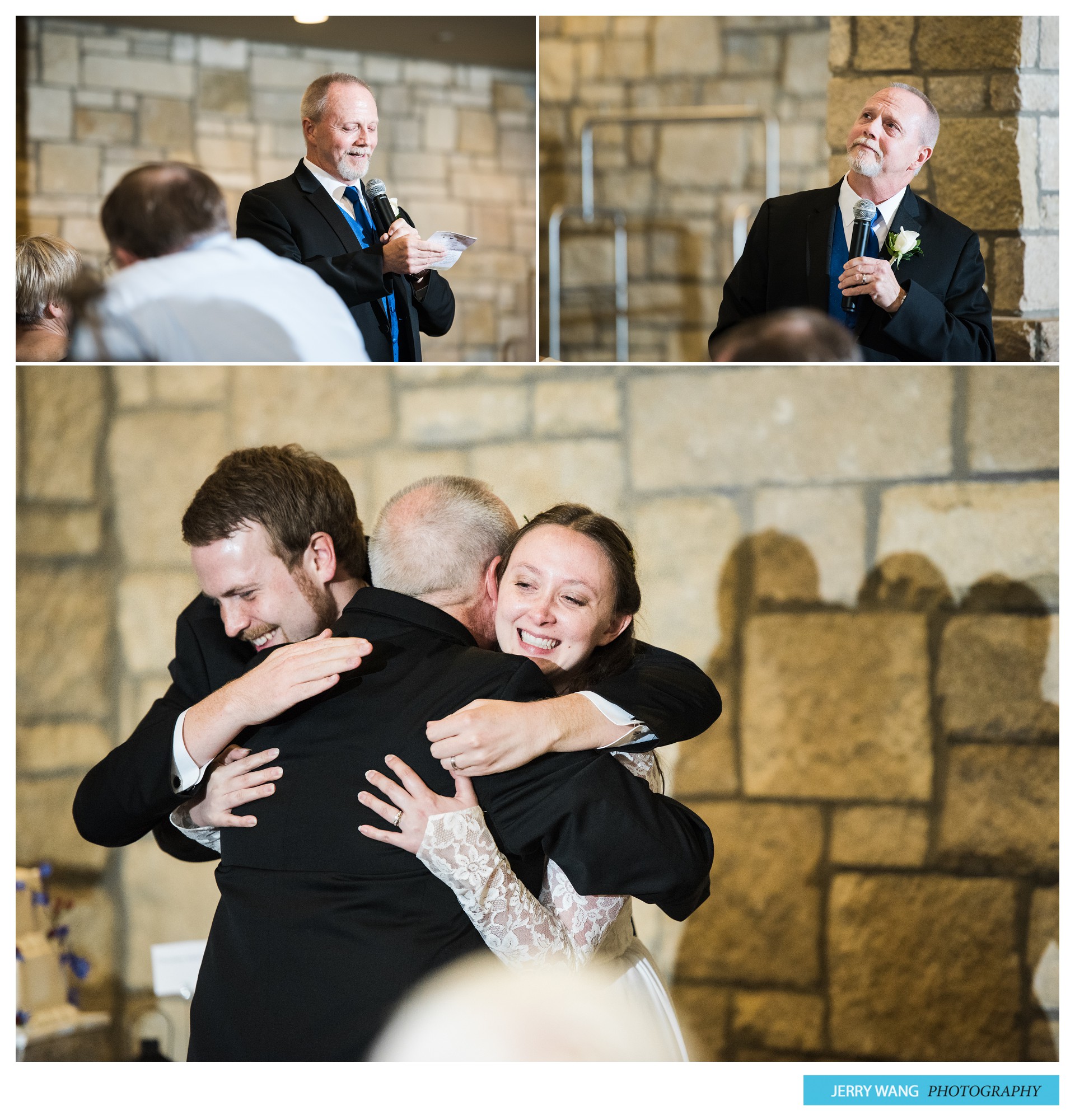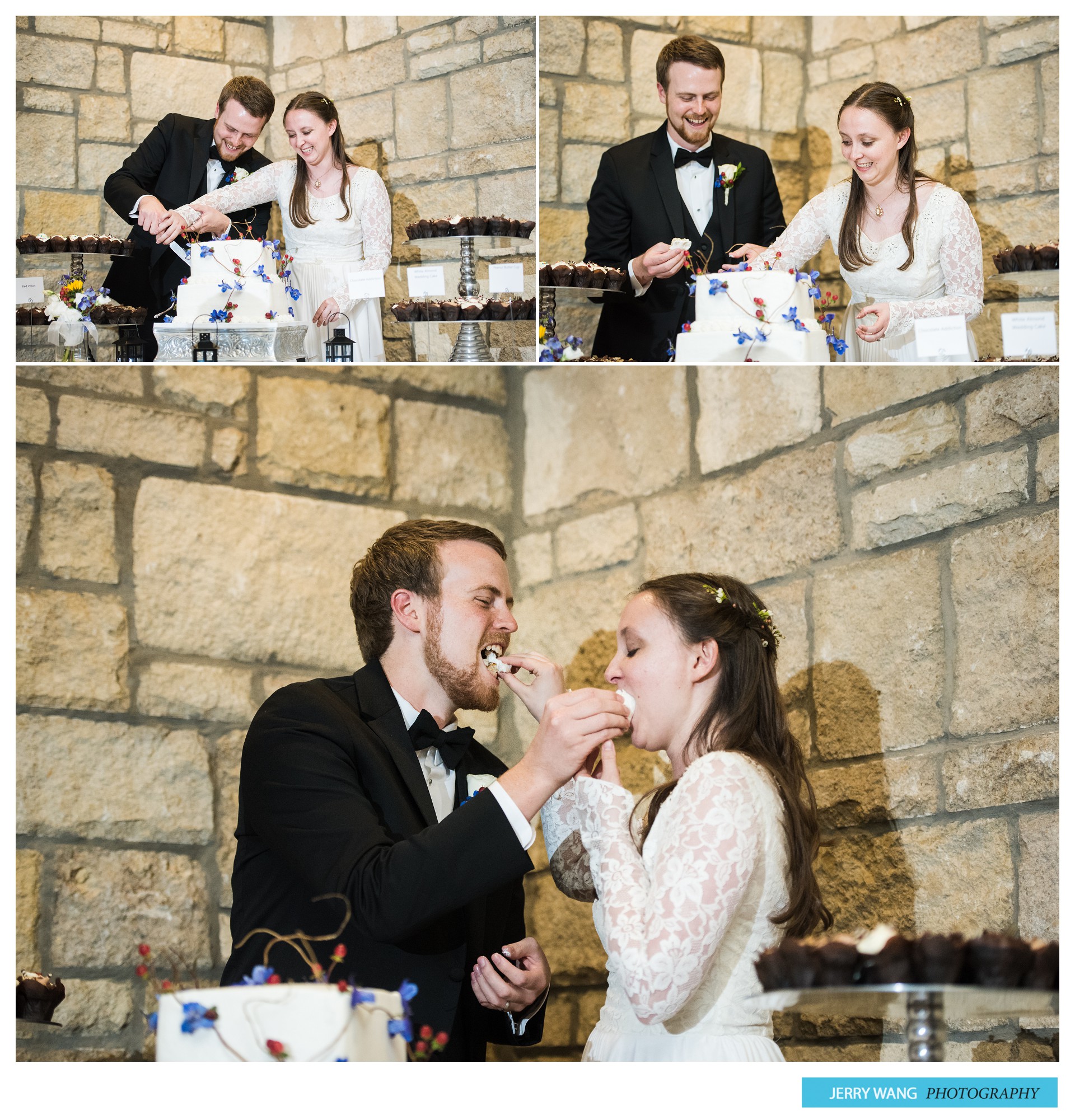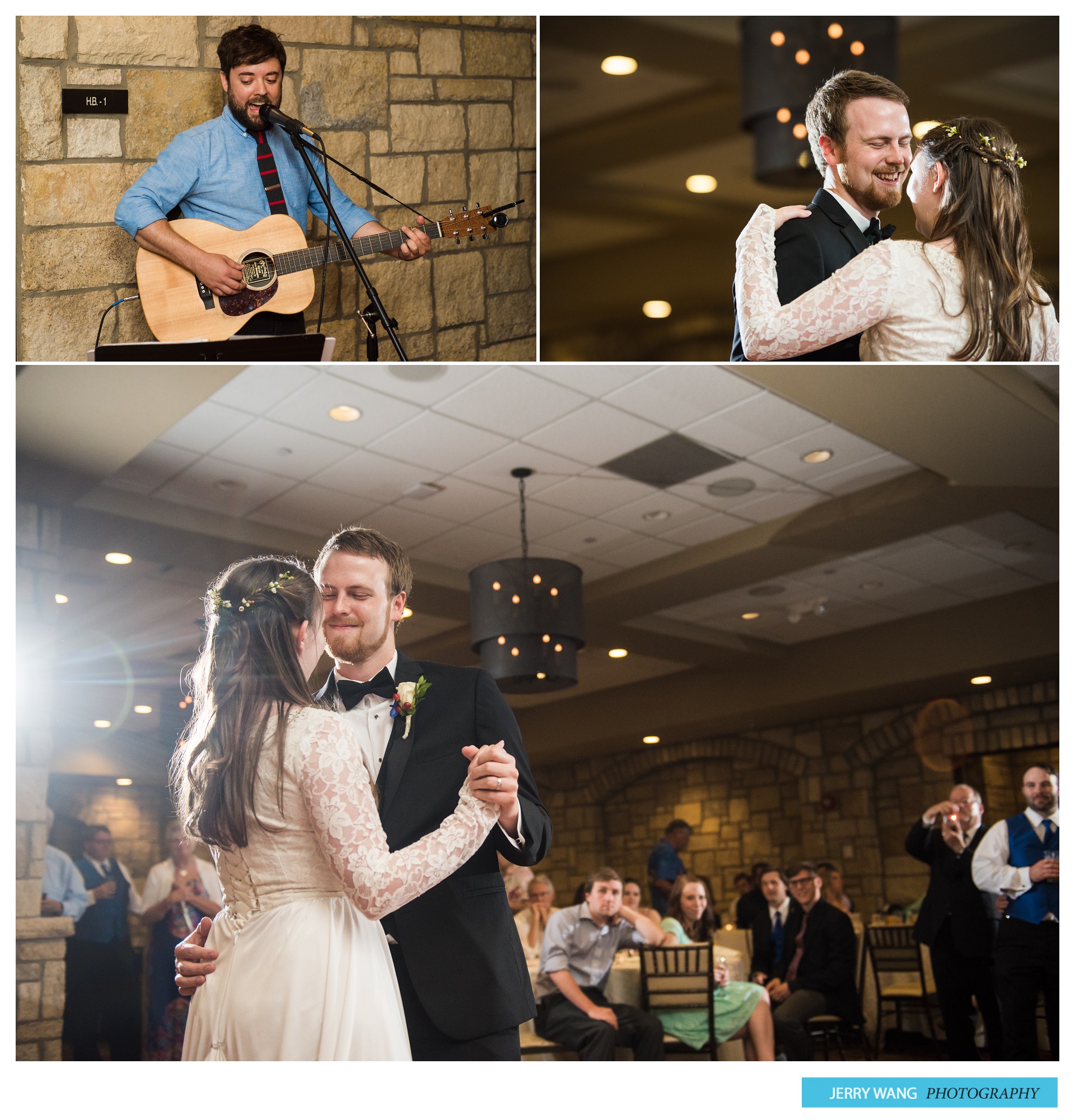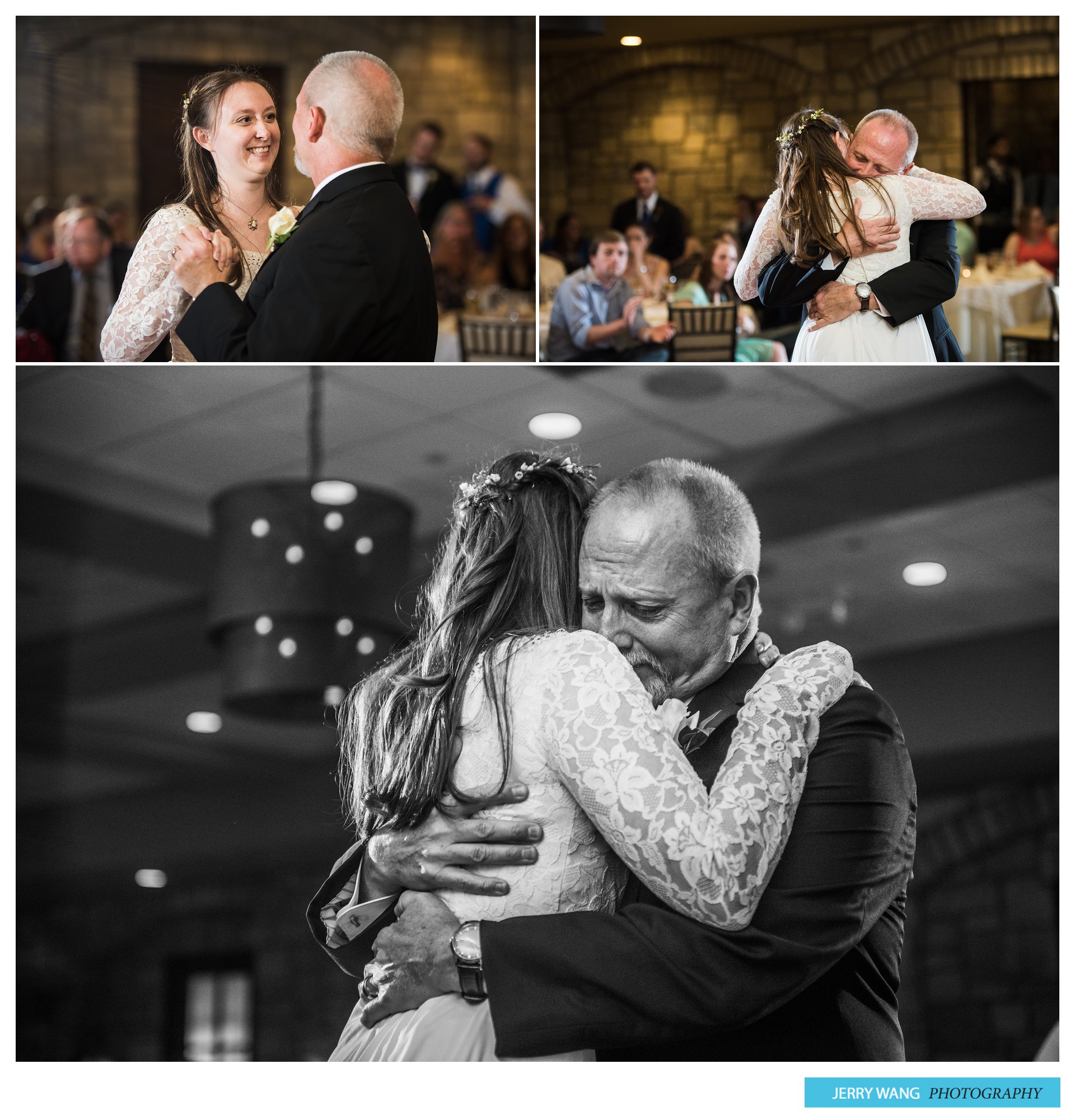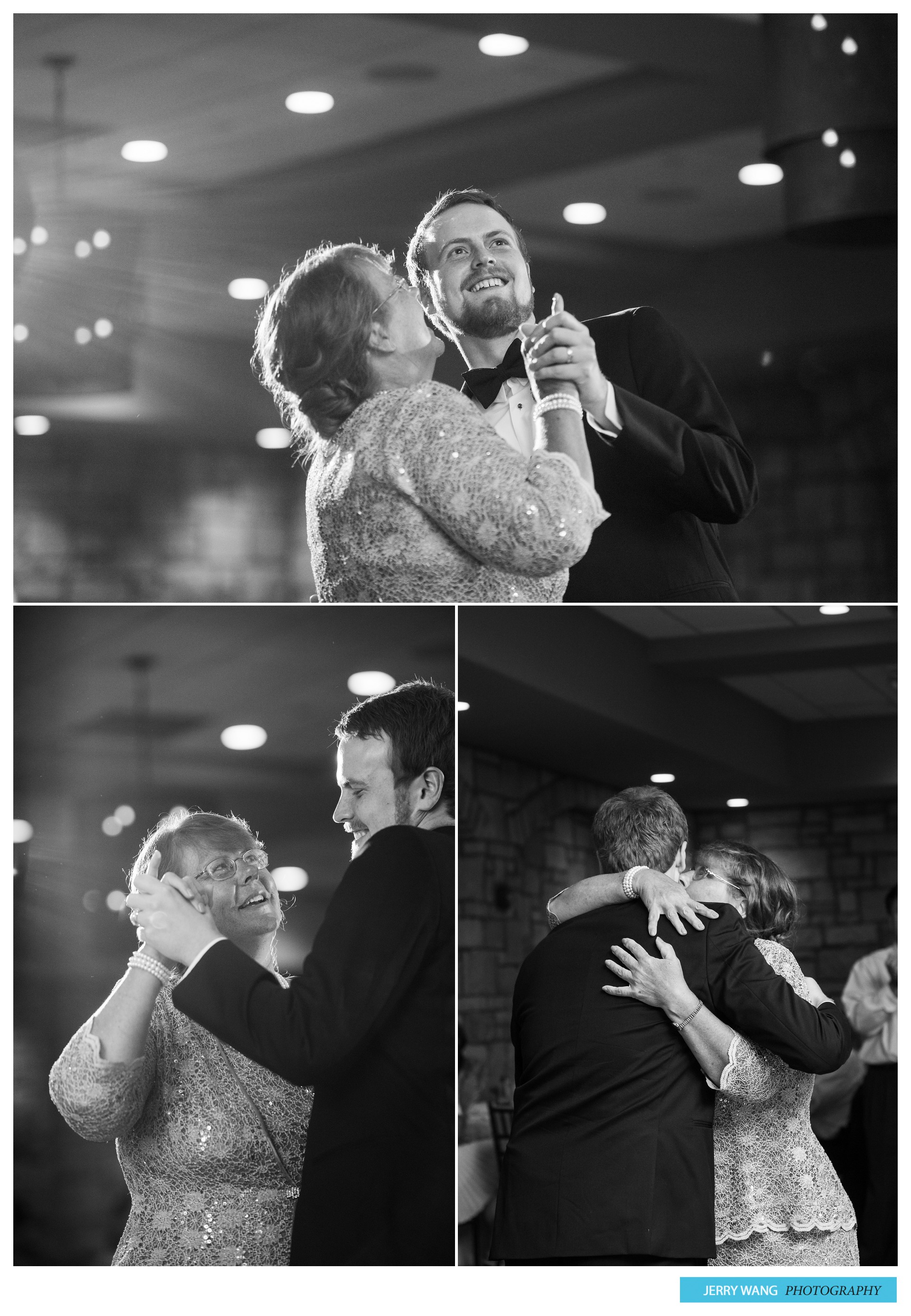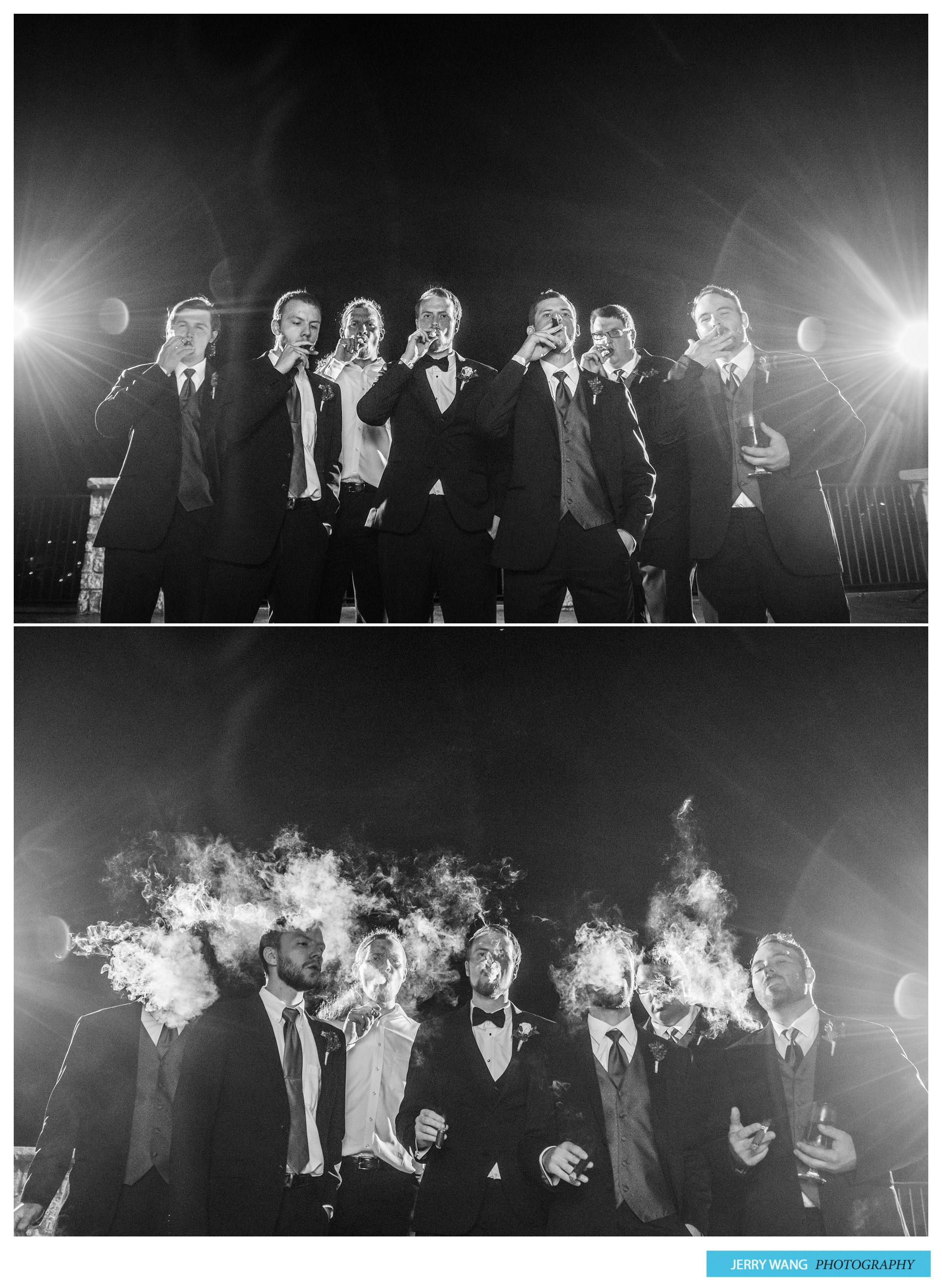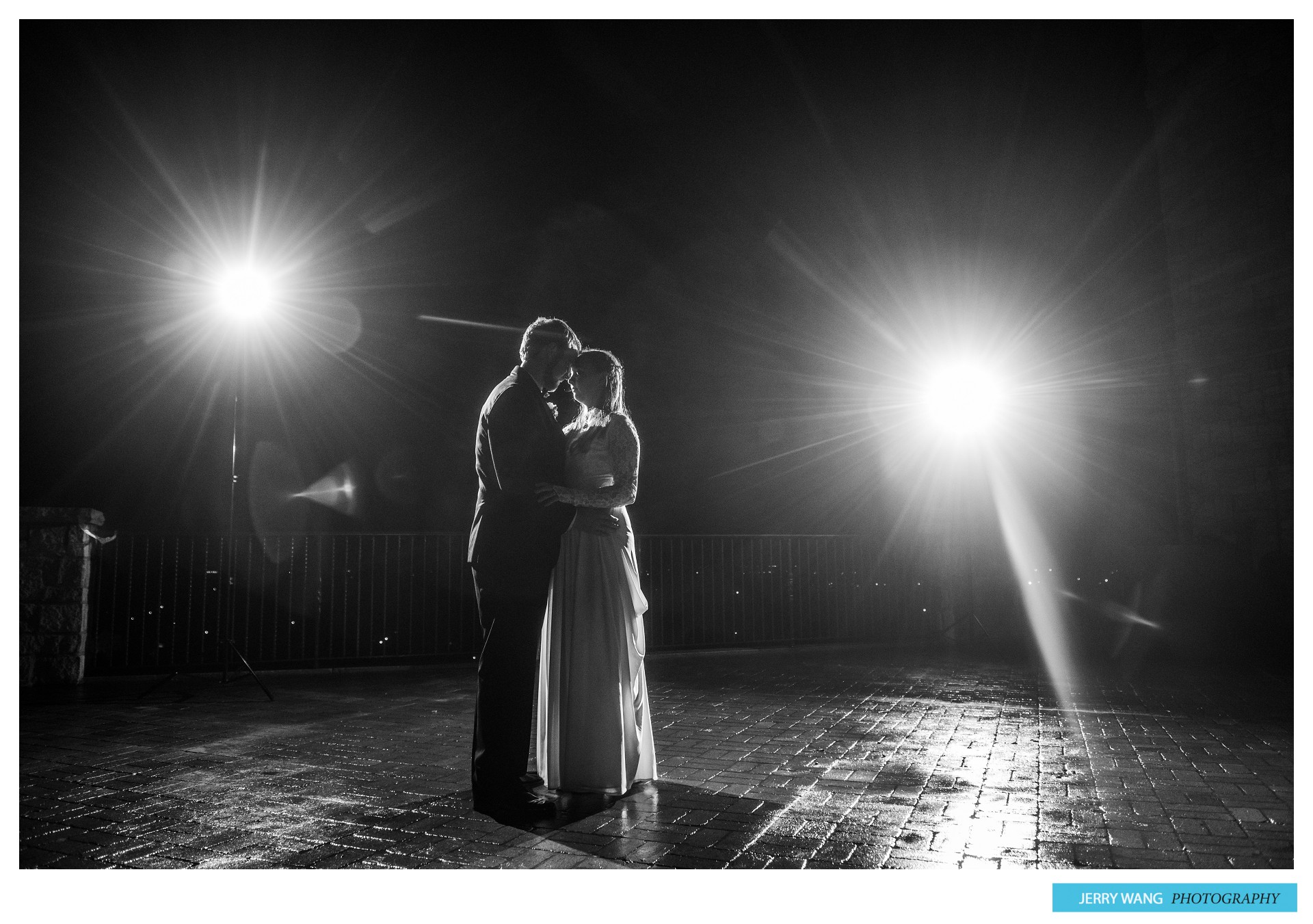 Comments
comments