Andrew and Jennifer's gorgeous fall wedding in Lawrence, Kansas by Kansas City wedding photographer Jerry Wang Photography.
Tell us how you first met? Who what when where why? Give us the dirty details.
Jenn: We casually met online and talked for quite some time before meeting.  I think we both were slightly suspicious of each other since our common interests and work experience seemed too similar to be legitimate. After a couple failed attempts at meeting up, I texted Andrew early on a Sunday evening to see if he was free.  It turns out we both had fairly big nights out the day before, with Andrew and his old college buddies hitting up the local downtown bar scene, and me out for pretty much an entire day and night of heavy tailgating for the KU football game.
Andrew said he was very excited to meet me, and took his time to make sure that he looked presentable for our date.  I, on the other hand, was still suspicious of this party-animal, and recall that I was eating Cheetos on the couch until about 5:45 pm, and then finally started to get ready… Needless to say, we both managed to get out of our PJs and meet at the Six Mile Tavern by 6pm, but neither of us really had our hopes set too high.
Andrew: We met at 6th Mile Tavern.  She was shockingly beautiful, and still is. We got along wonderfully on our first meeting. Unfortunately, I was very nervous and I butchered the 'farewell' portion of the evening.  I sort of just said, "welp!" in the middle of a conversation, then I leaned in for a hug that was awkward and short, then I followed that up by turning around and quickly walking away from her.
When did you know he / she was the one? Was there something he / she did?
Jenn: When I pulled up in the parking lot for our first date, Andrew had just arrived and was standing in front of my car.  I don't know why, but I'll never forget how he sort of leaned down to look into my window and gave me a friendly and familiar wave to show it was him.  It's bizarre, but I could tell instantly from his demeanor that he had a kind and friendly soul. I instantly trusted him, and felt comfortable and exhilarated all at the same time.  I can't say that this was when I knew he was "the one," but I certainly knew he was special and wanted him in my life.
Andrew: I realized it on New Year Eve as we were walking through downtown Kansas City holding hands.  We always have such a great time in each-other's company.
What is the most memorable date you've ever had?
Jenn: I would have to say that the date he planned on the day of the proposal was one of the most memorable we've ever had.  He was so clever about tricking me into keeping a full Saturday free, and even had my maid of honor in on it.  He can explain the details, but the day involved a casual breakfast at Perkins (our favorite go-to spot), a couple's massage downtown, followed by a glorious dinner at Pachamama's, and ended with a walk at sunset to Sander's Mound where he proposed.  It was the sweetest and most thoughtful thing anyone had ever done for me, and I'll remember it forever!
Andrew: I would say my most memorable date was when we went to a Mexican restaurant and discussed whether I could be considered her "boyfriend" or not. It was hilarious. A guy sat there and watched me as I begged her to let me be her boyfriend.
Tell us about the proposal (did you see it coming, how long was it in the planning? How did you feel? Nervous, excited, freaking out?)
Jenn: See above for general details.  I'm not sure exactly how long he had planned everything, but he got my maid of honor (who was already engaged and will be married October 2015!) to schedule a wedding dress shopping trip for her on September 6th of 2014, the day of his planned proposal.  Mackenzie then canceled shortly before the planned date with an excuse that her fiance's mother couldn't attend.   Disappointed, I went to Andrew and told him that my Saturday was now free, and that we could now opt for this special date that he had been wanting.  I don't think I truly knew that he was going to propose until he told me at dinner that our next stop was to watch the sunset at Clinton Lake.  That short walk up to Sander's Mound was probably the most awkward and nervous we've ever been.  He definitely wasn't himself, but I pretty much knew why.
Andrew: After I got the engagement ring I immediately hid it in the best location possible.  For some reason, Jenn always seemed to be like a magnet to the area of the hiding place.  It was very hard to keep this hidden from her.  Her friends were an excellent help, and I was able to put together a surprise engagement party with many of her close friends. After she said "yes" on Sander's Mound at Clinton Lake, I took her to the 6 mile tavern – where we had first met – and everyone was there cheering. I think I was a nervous wreck basically that entire month.
Tell us the one thing you love most about each other.
Jenn:  Andrew has this youthful curiosity and joy about him that you don't usually find in people.  He maintains his wonder and appreciation for the world around him while still being an incredibly responsible and educated man.  I respect him so much for it, and try to emulate that in my own life.
Andrew: I love everything about her, so picking one thing is very difficult.  I suppose I love her most for her intelligence. She is incredibly brilliant and is therefore always full of humor and surprises.
If you feel comfortable, share with us something silly or quirky the other person does
Jenn: I'm definitely guilty of this as well, but I'd say that our extended conversations with our cats would win this category.  Andrew and our cat Louie have what I like to call a serious "bromance."
Andrew: Jenny is always kissing me with her eyes wide open.  It's so cute, so I always end up having my eyes open too.
Describe the theme or décor for your wedding.
Jenn: Our colors are black and gold, which were mainly selected for timelessness and simplicity.  We just wanted a classy, elegant evening under the stars where people could party their socks off in a special setting.  I've always been drawn to sparkle and bling, so the black sequin linens and shiny gold centerpieces helped bring that dream to fruition (and maybe the many, many cocktails too!).
Andrew: Classy/Majestic meets Weird/Magical
Vendor's List:
Photography | Jerry Wang Photography
Florist | Stems
Ceremony Venue | Back patio of Raney Bauerbrook Estate
Reception Venue | All Seasons – Tented reception at Raney Bauerbrook Estate
Wedding Planner | Belle Journee 
DJ / Entertainment | Remix DJs 
Catering | Brancatos 
Cake | Polka Dotte Baked Goods – Emily Beecher polkadotte@gmail.com
Dress Designer | Allure Bridal
Dress Salon | Gorgeous Gowns by Paulette
Bridesmaid Dresses | Shirley's Dresses
Groom and Groomsmen Attire | Tip Top Tux
Other Details / Vendors  | Bridal Party Makeup : Dash Salon 
Bridal Party Hair: Lada Salon 
Officiant: Matthew Young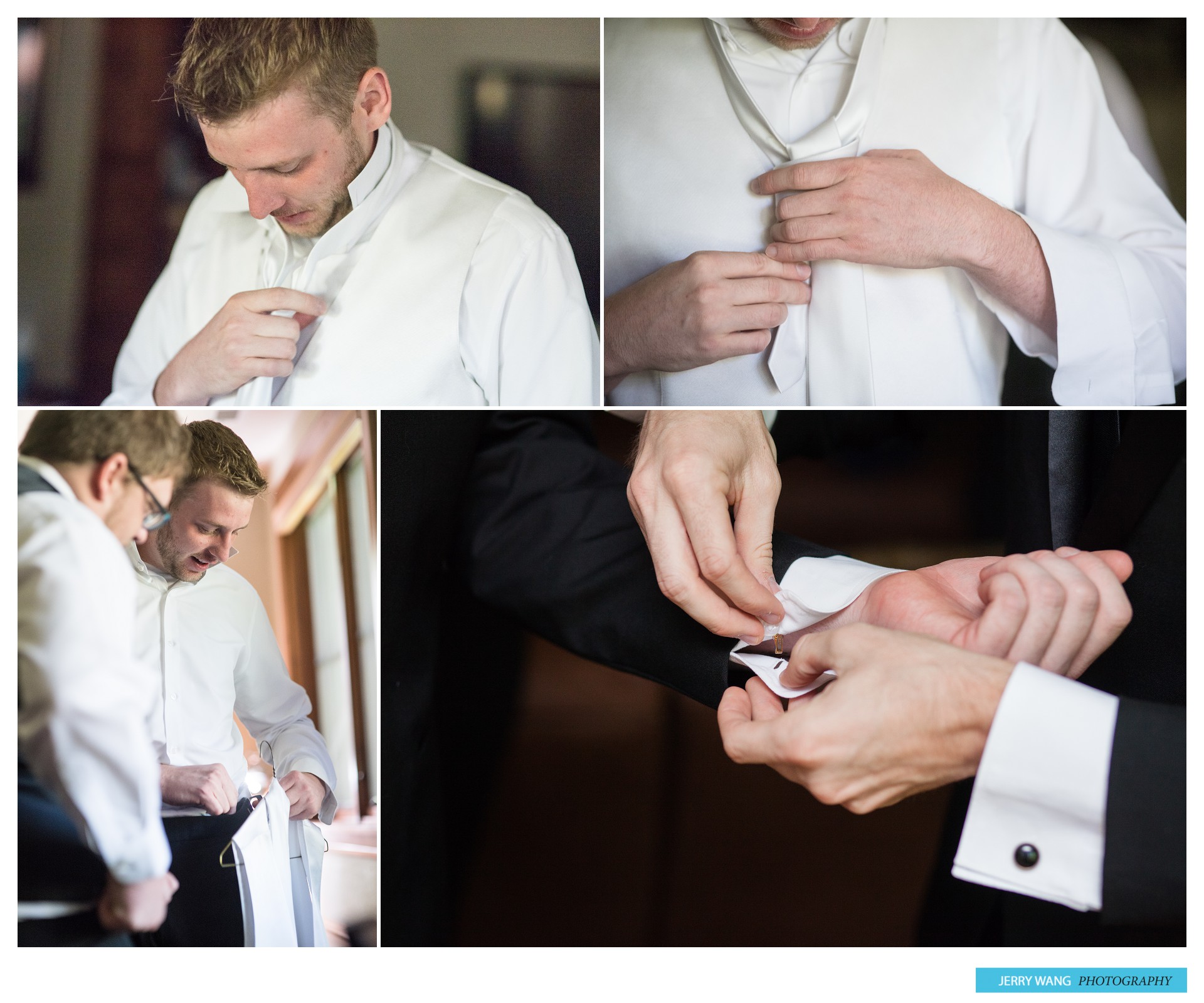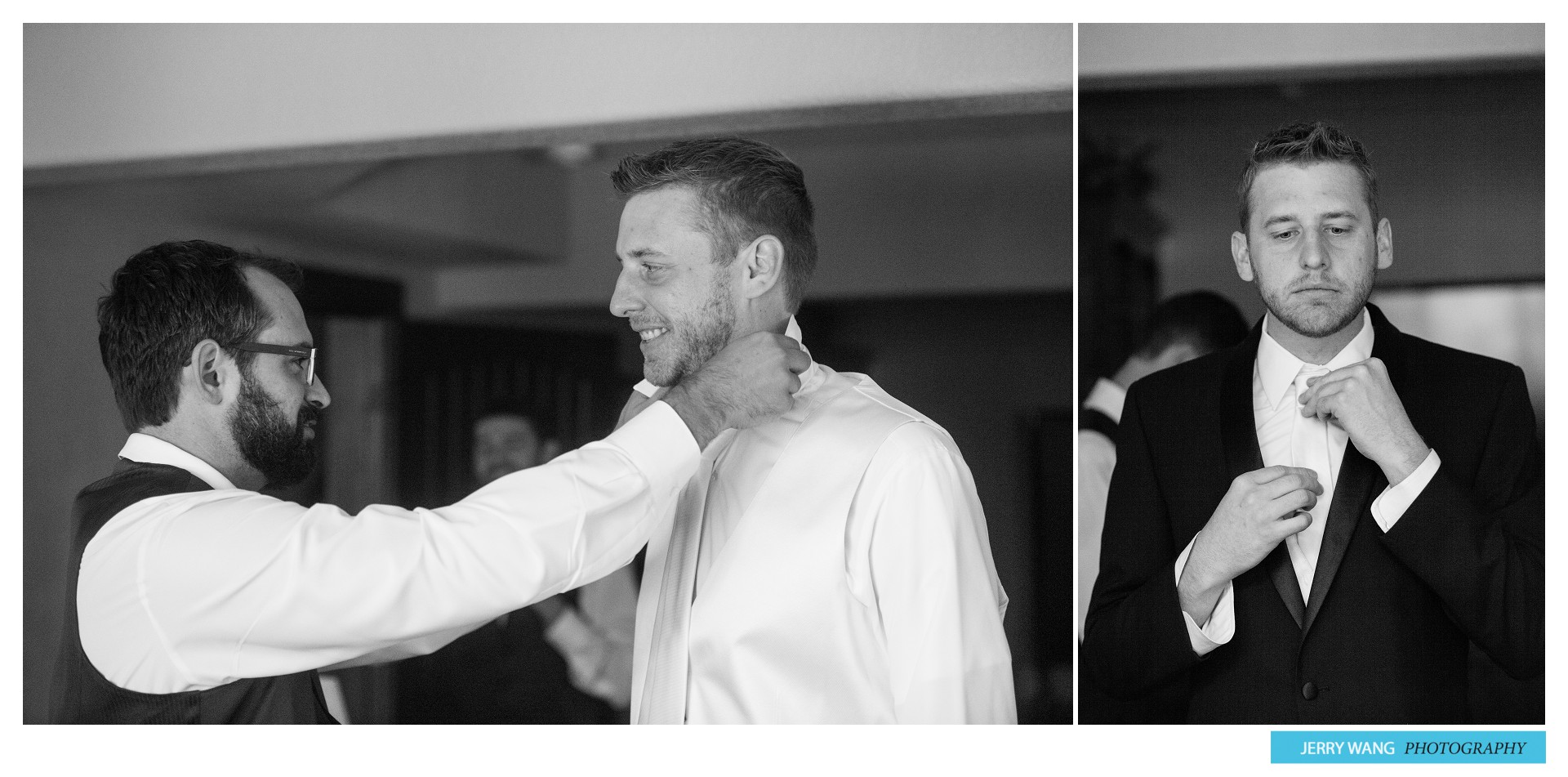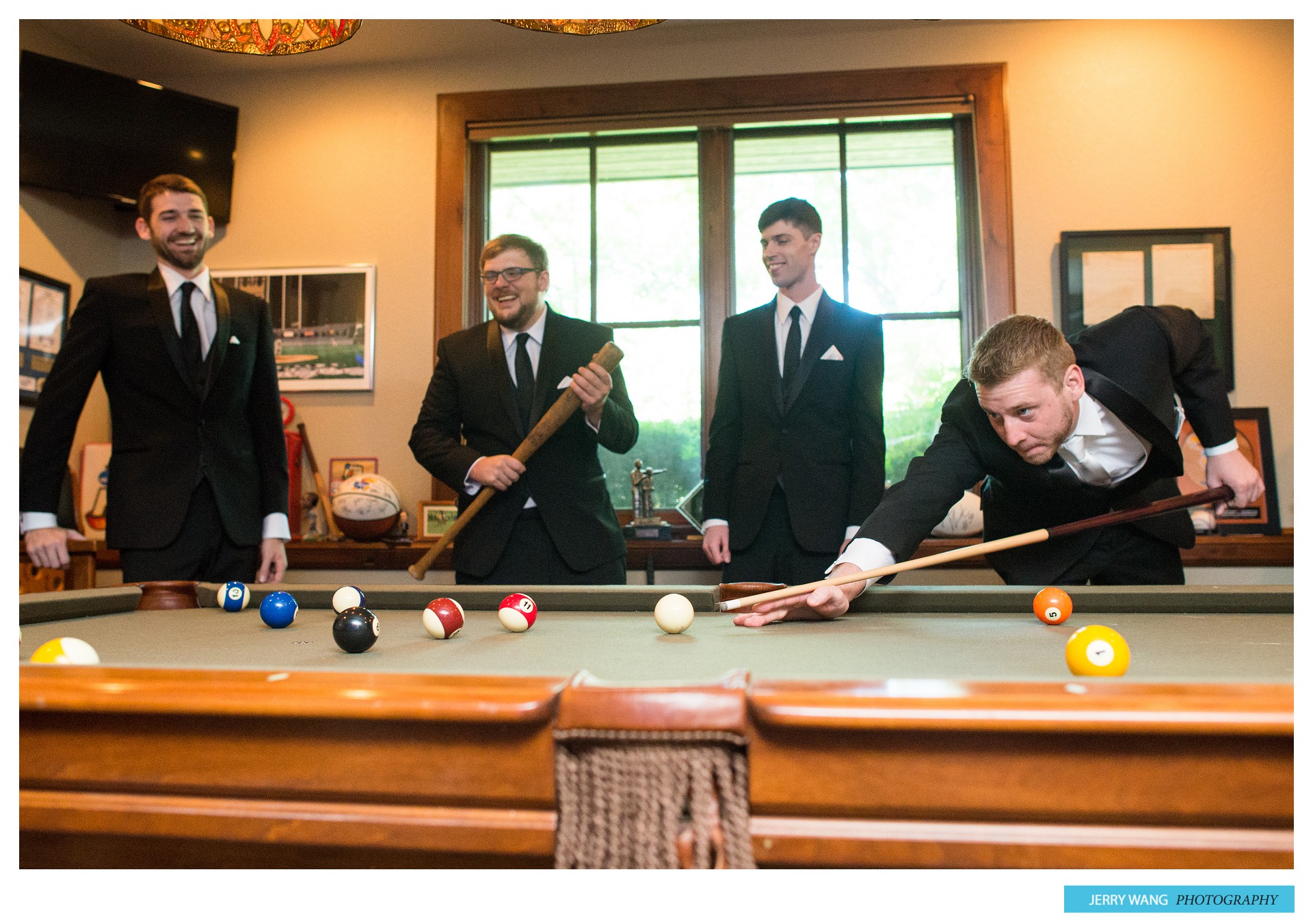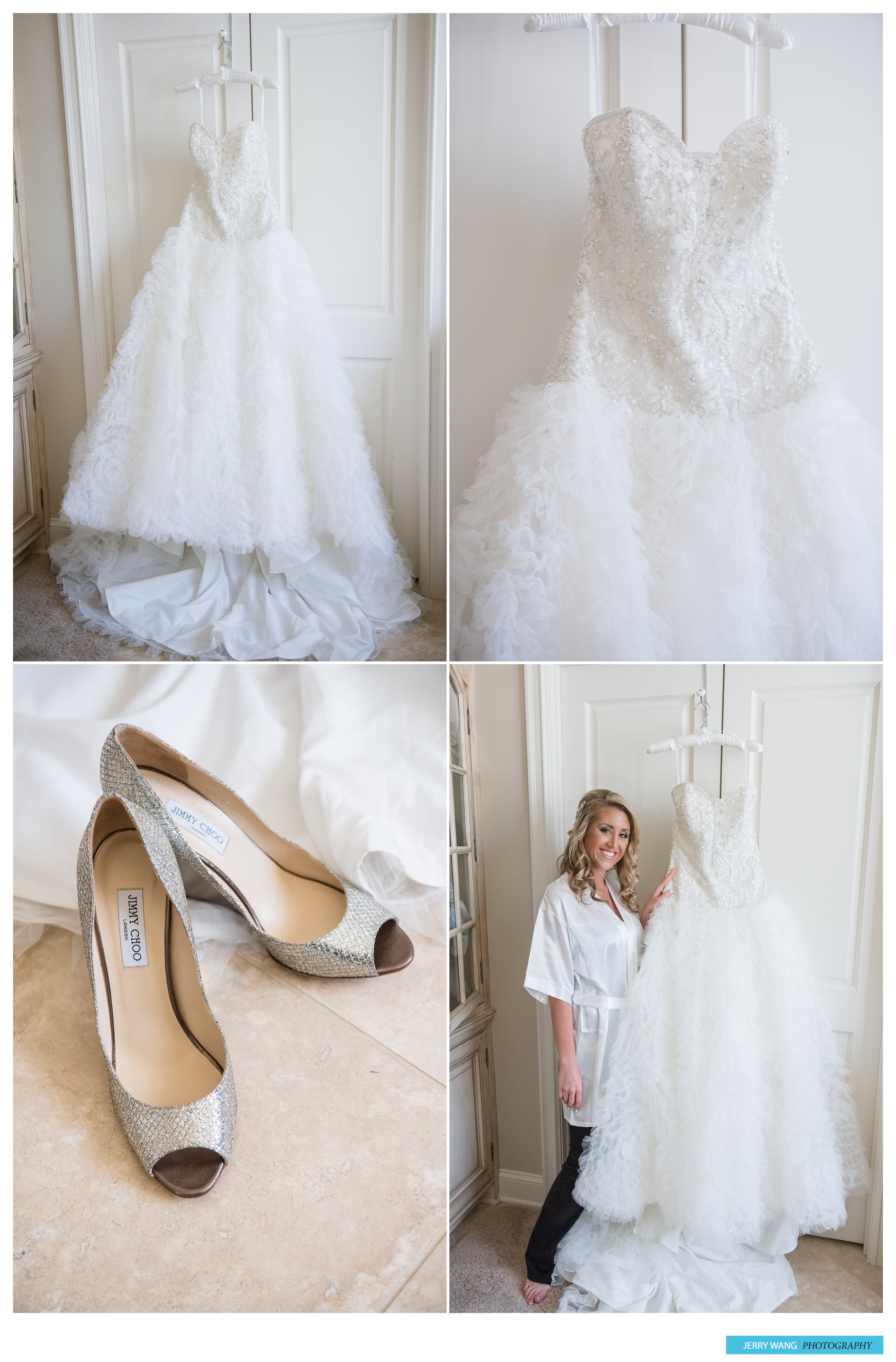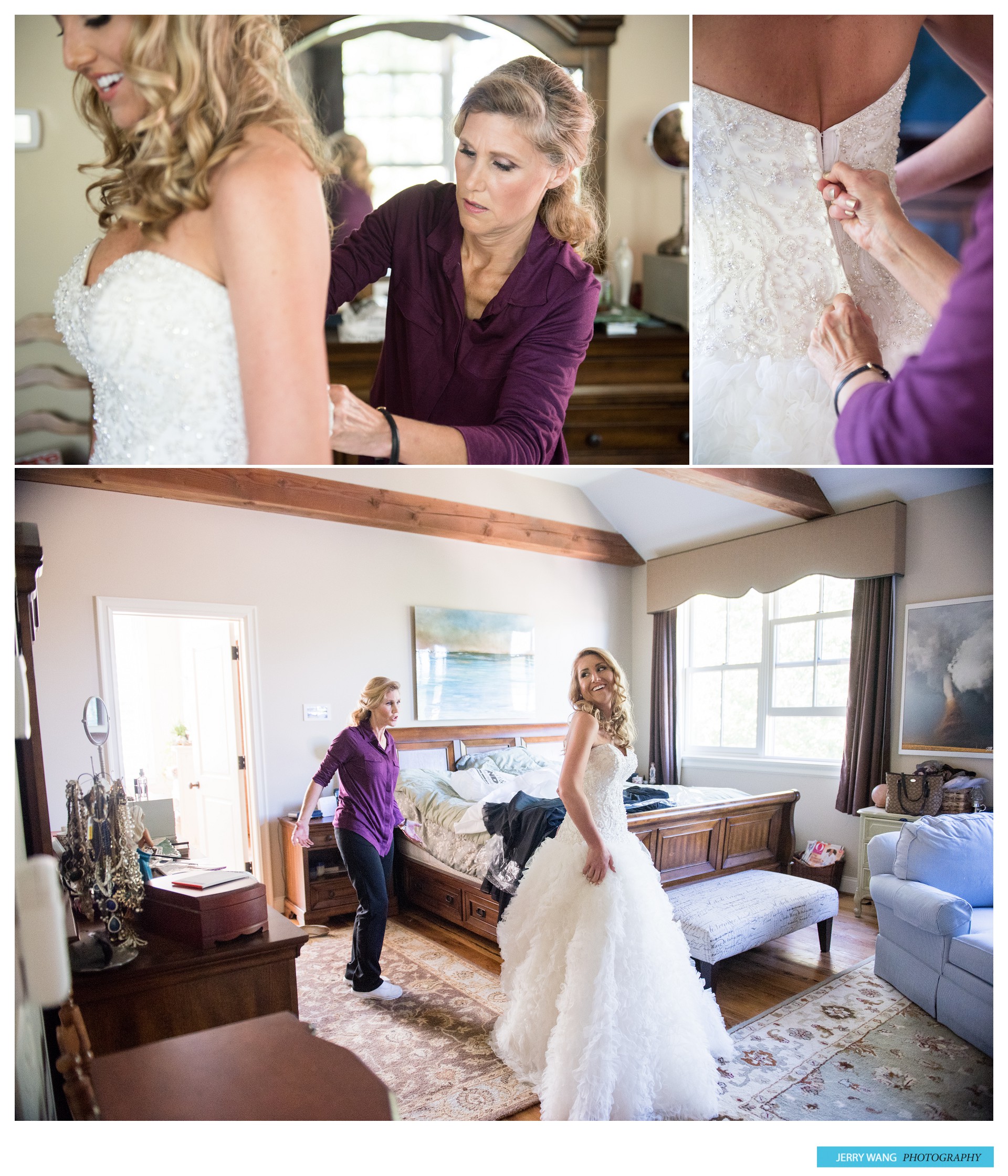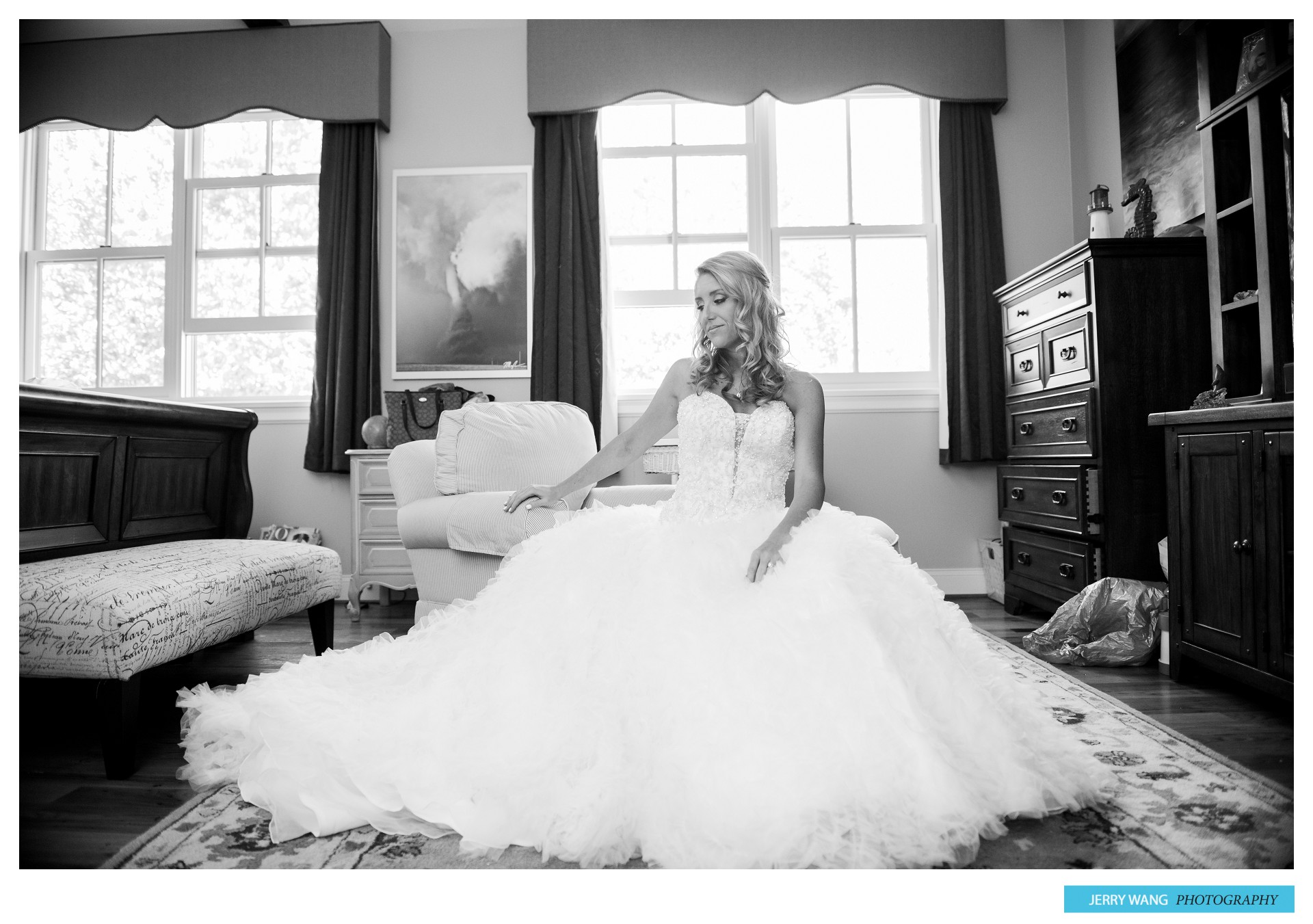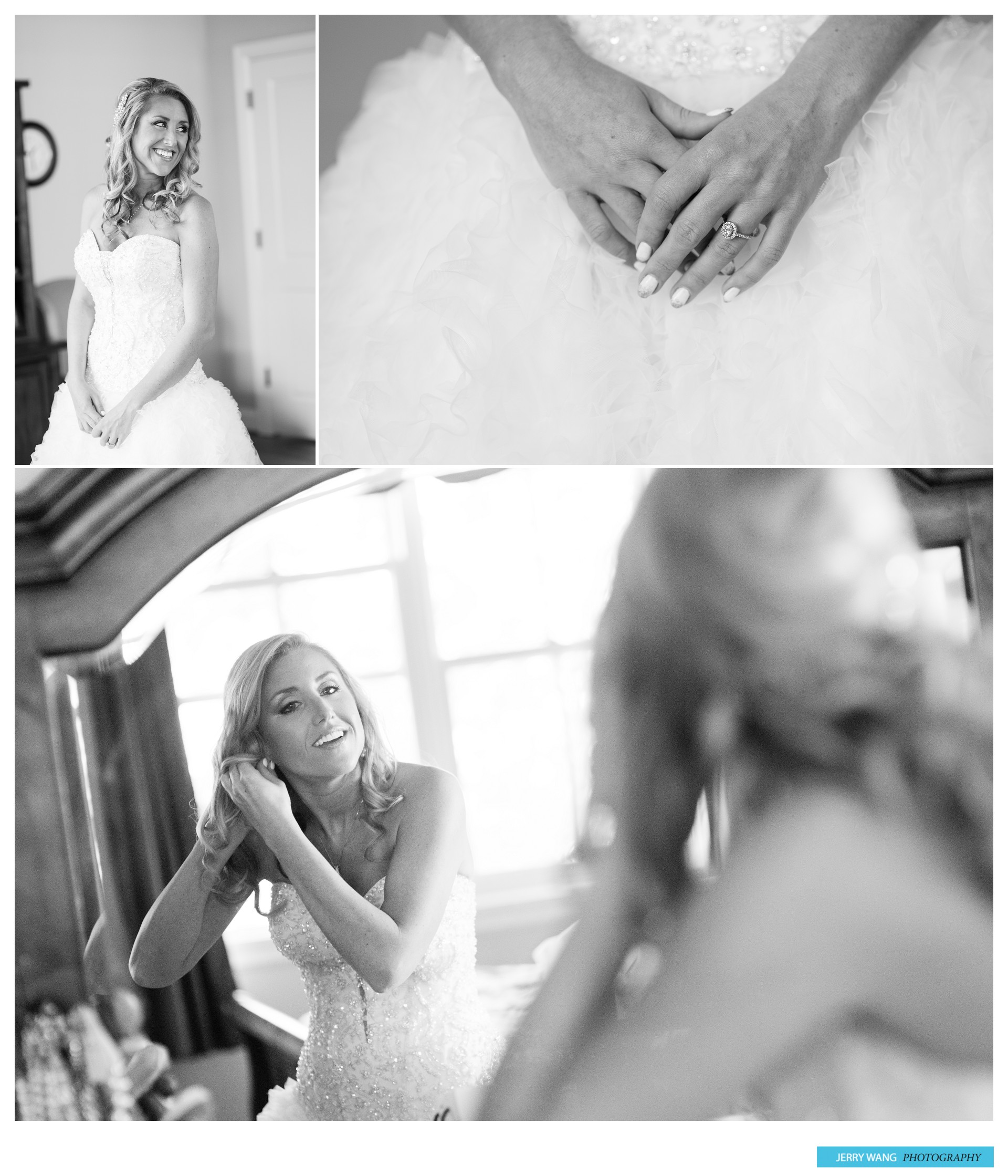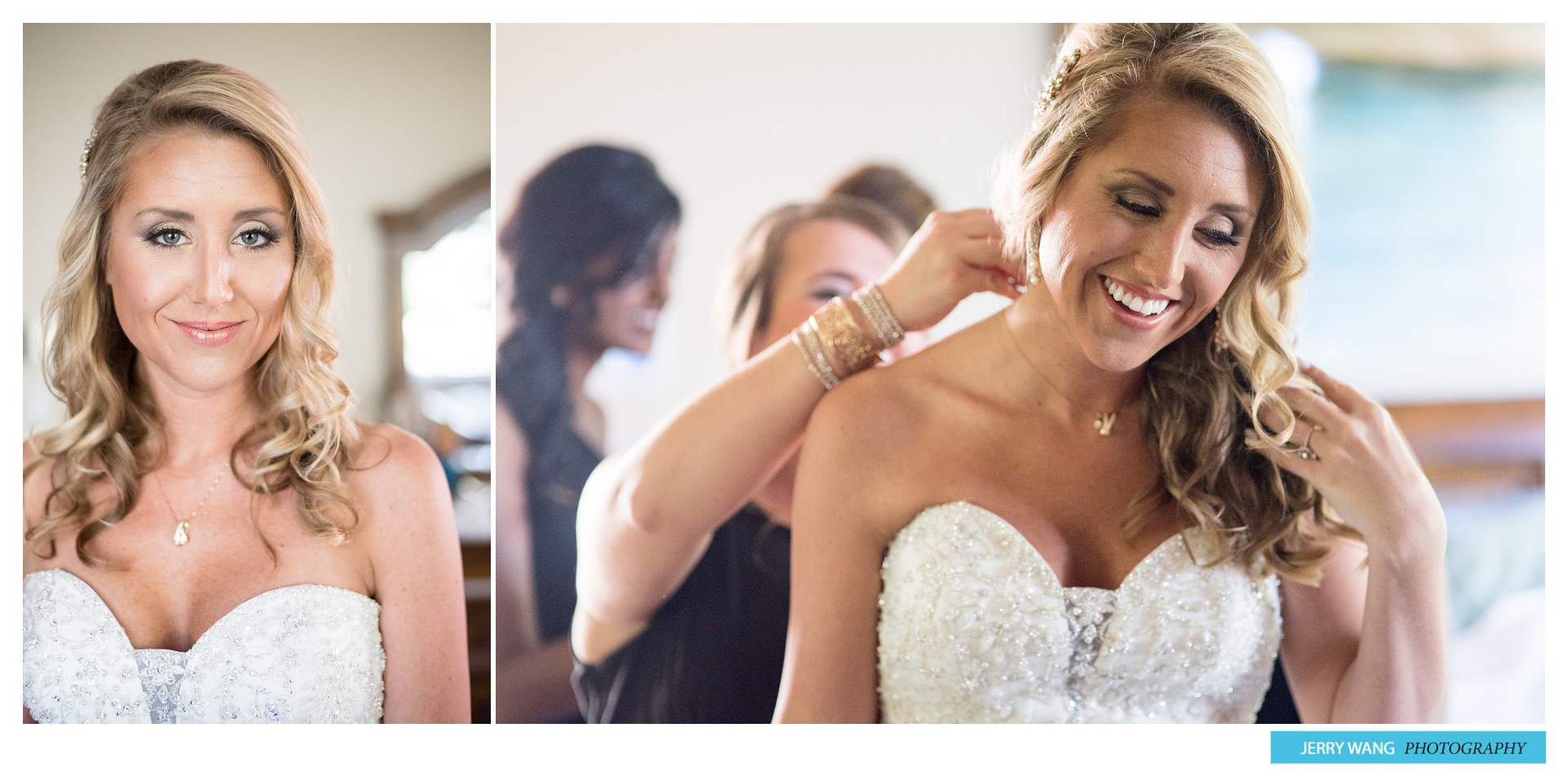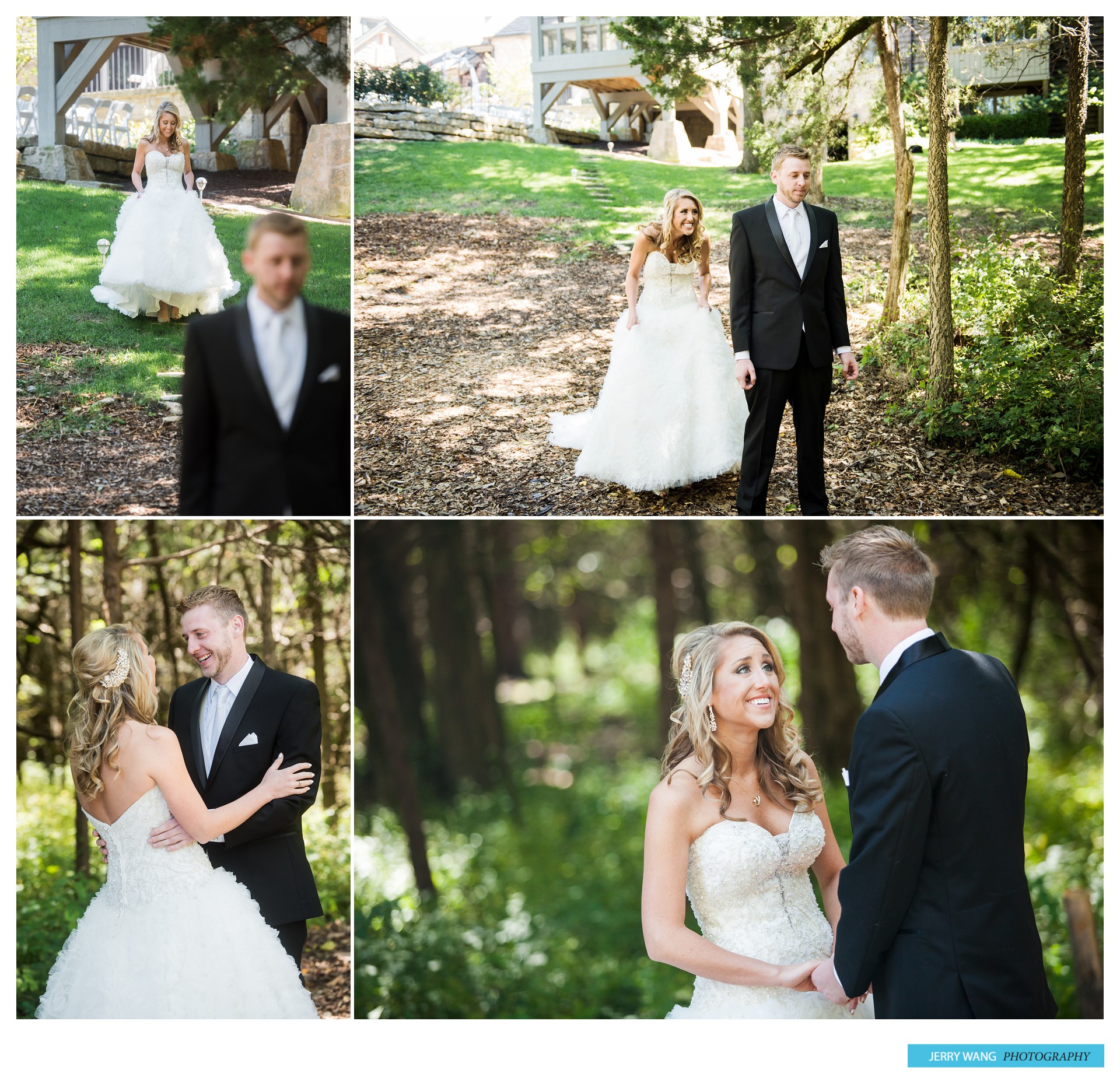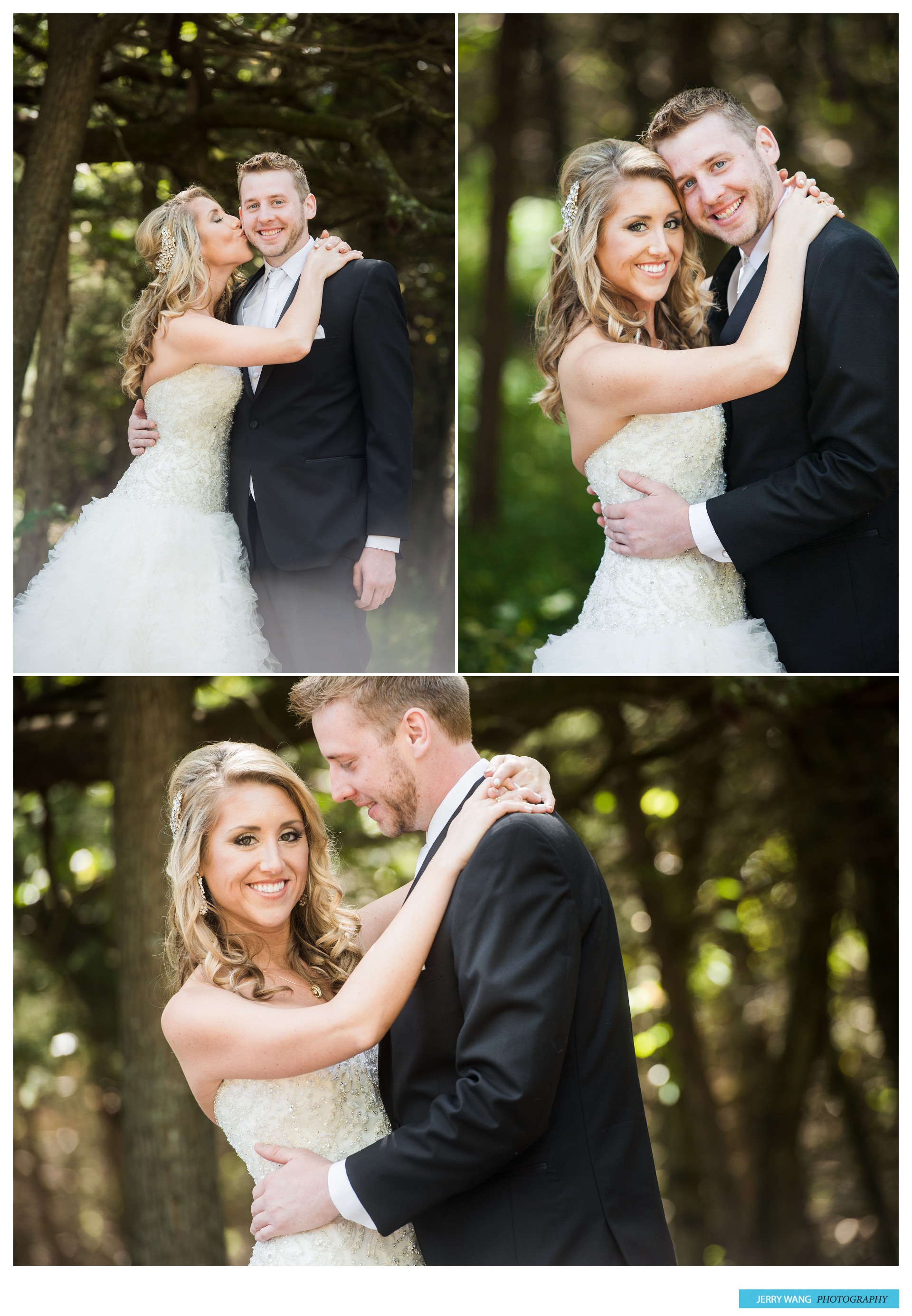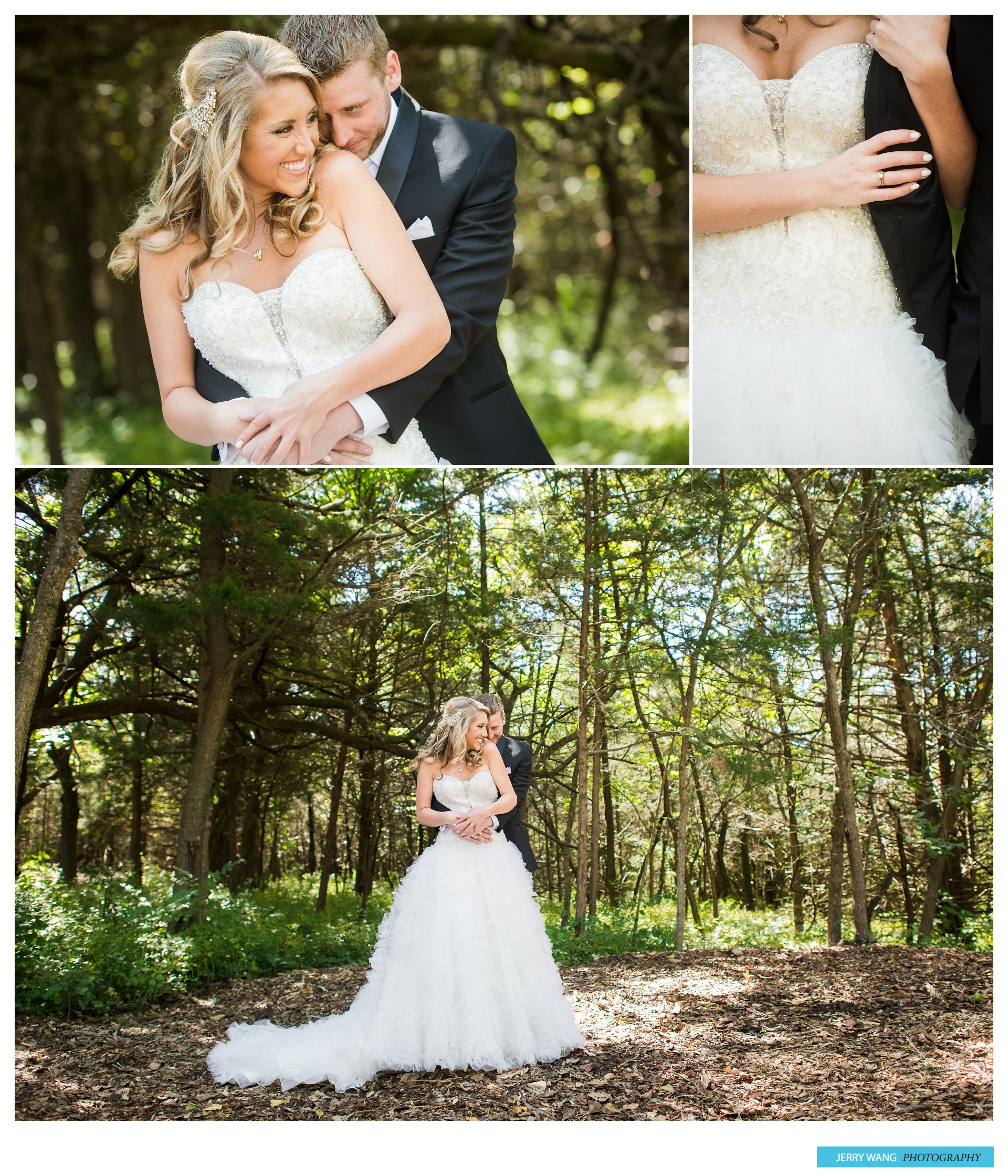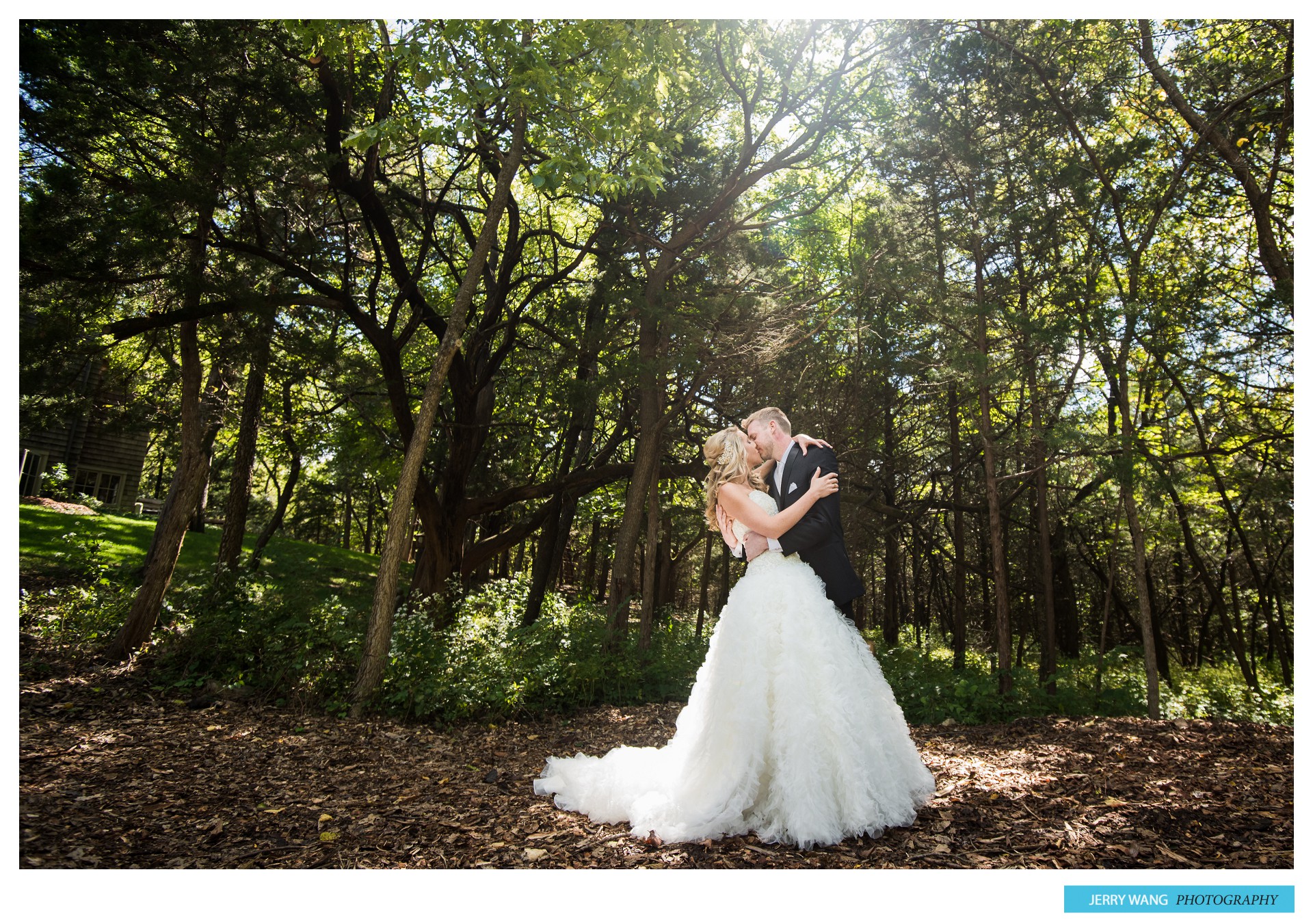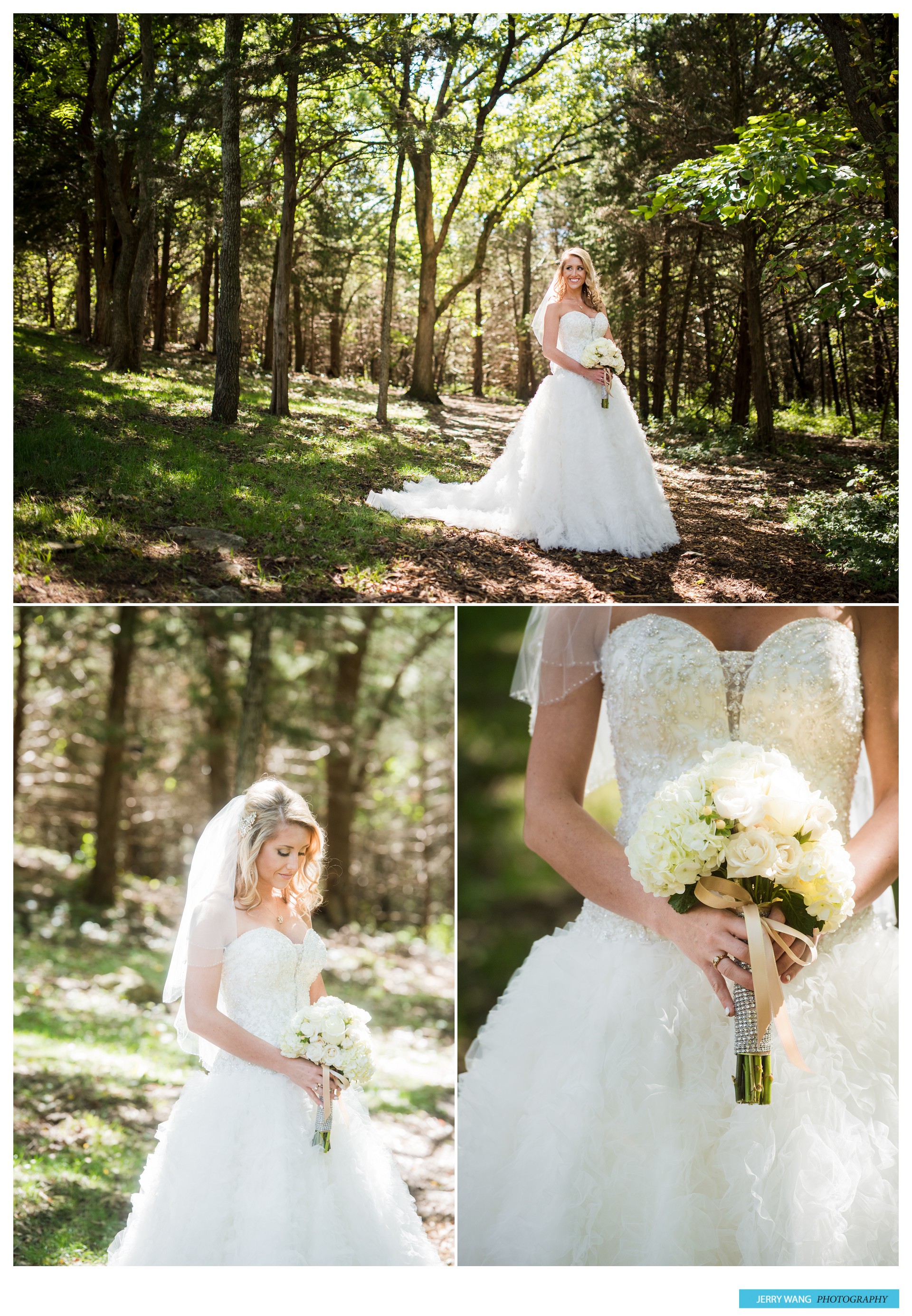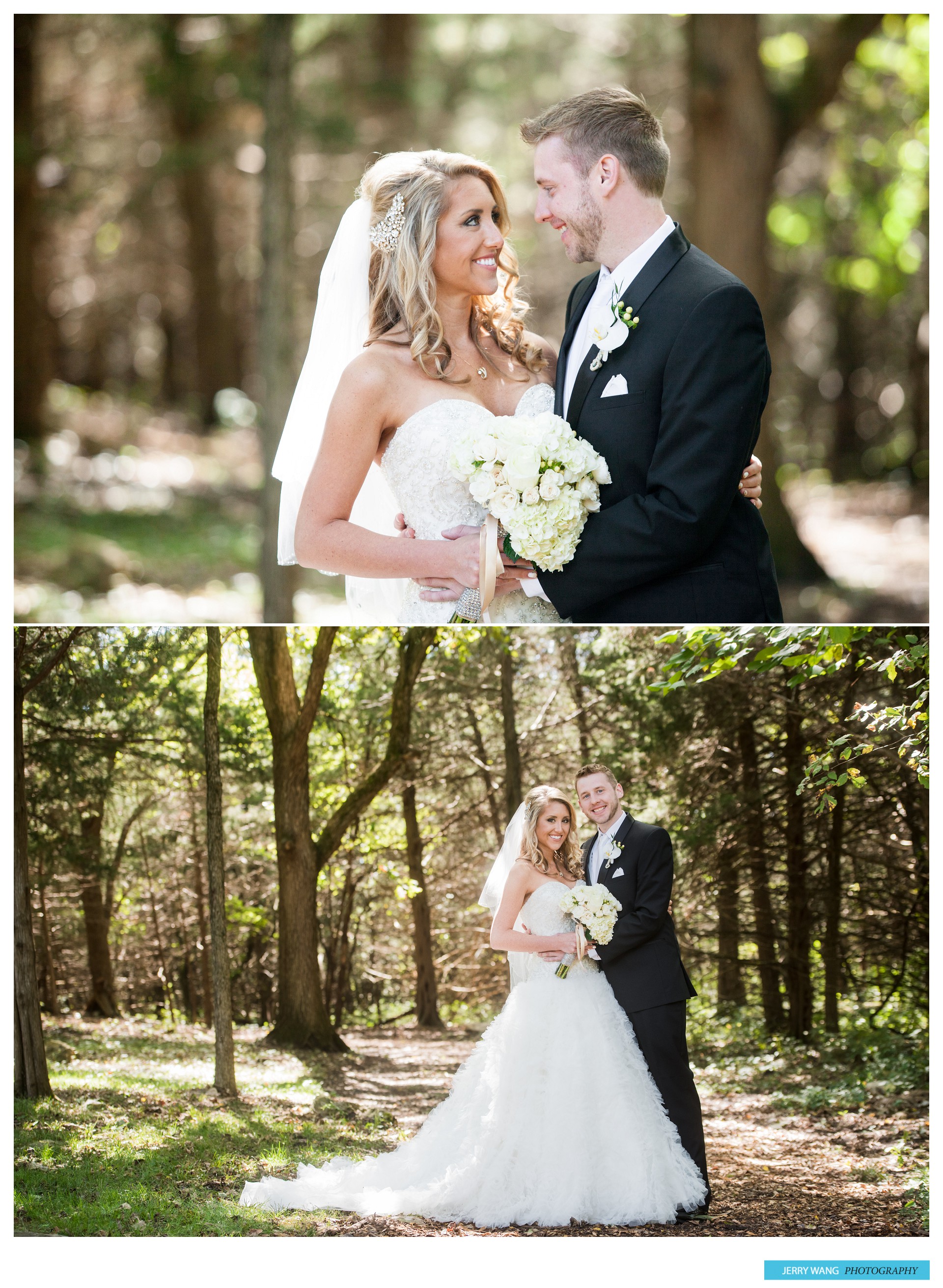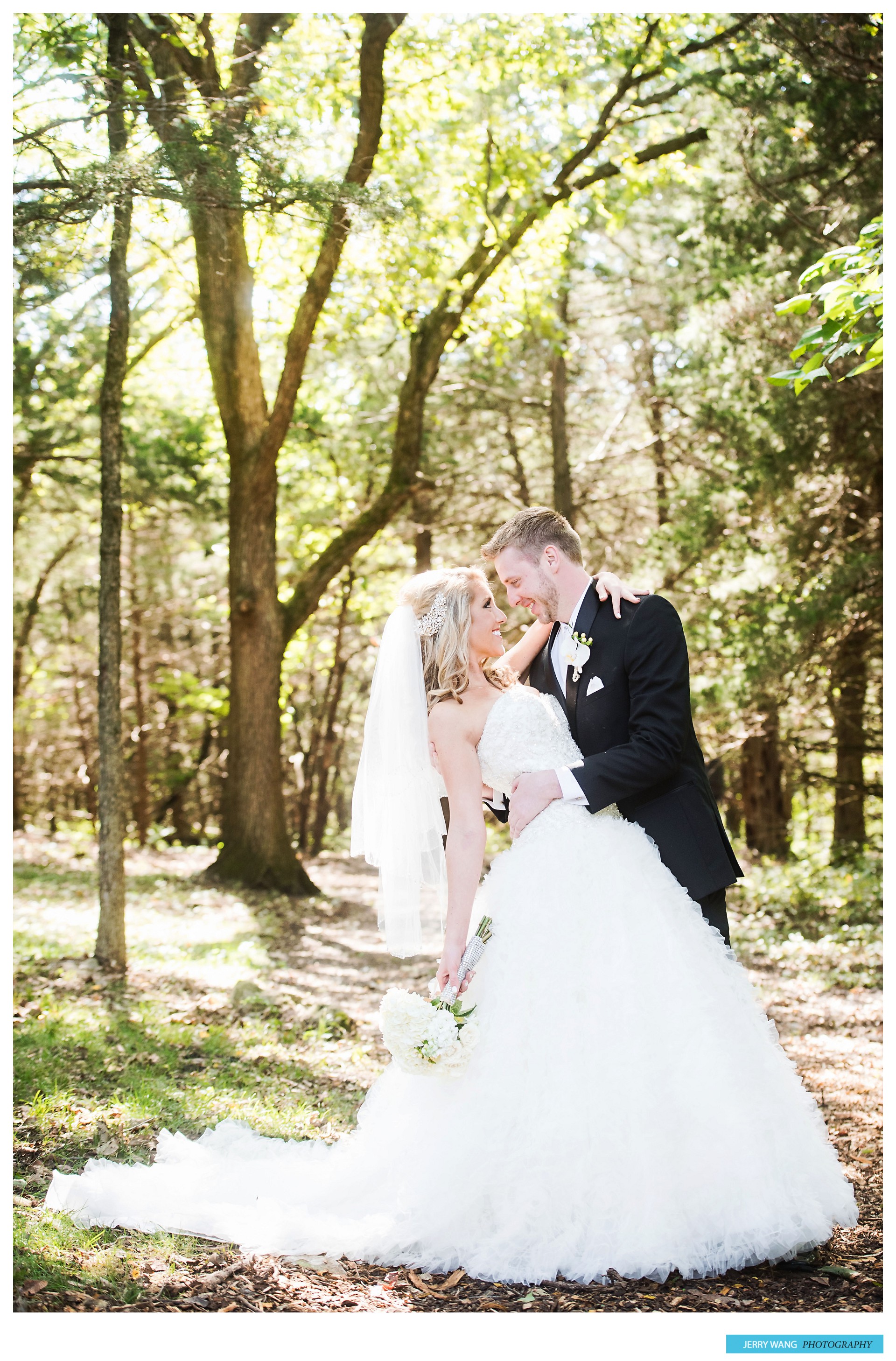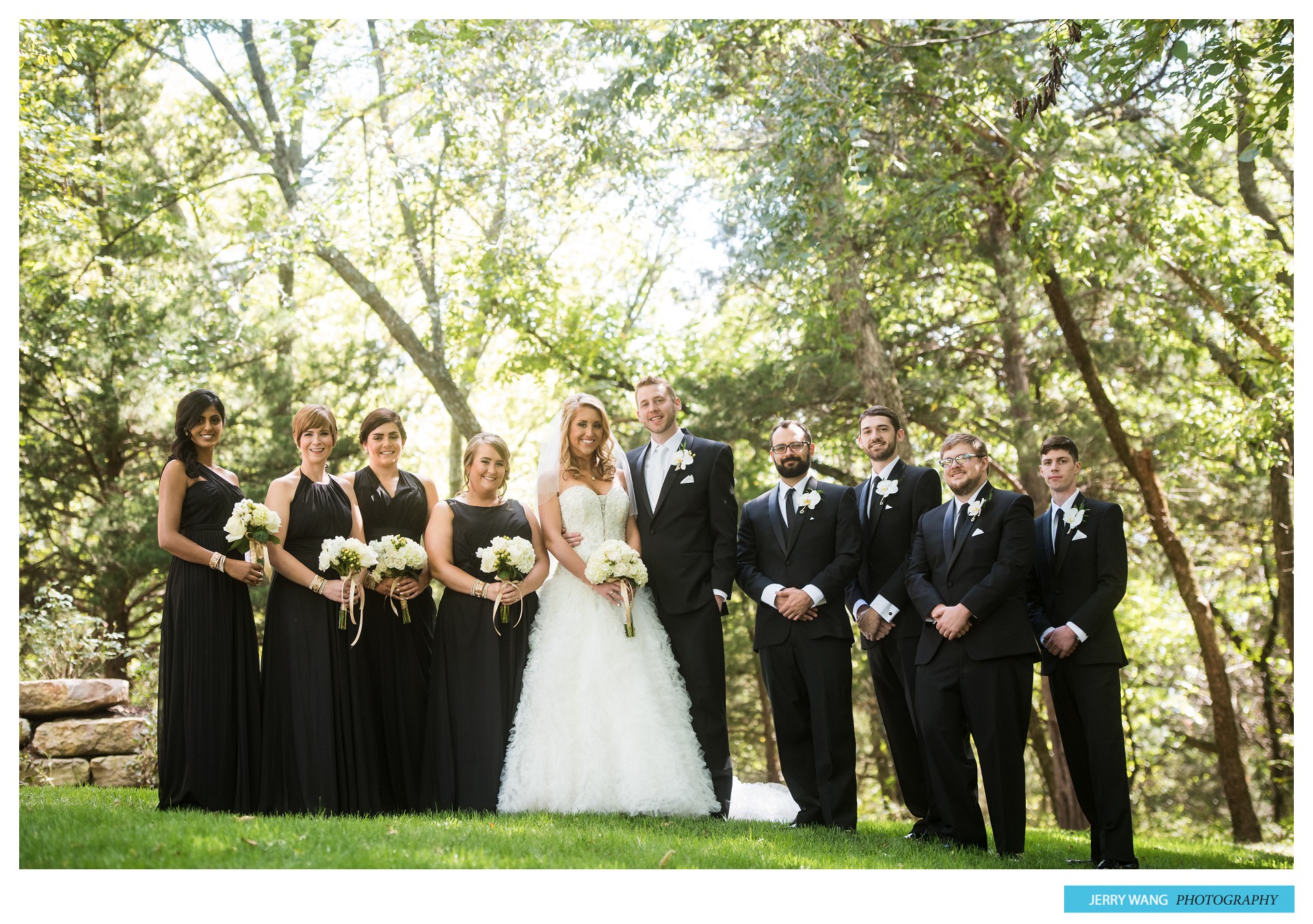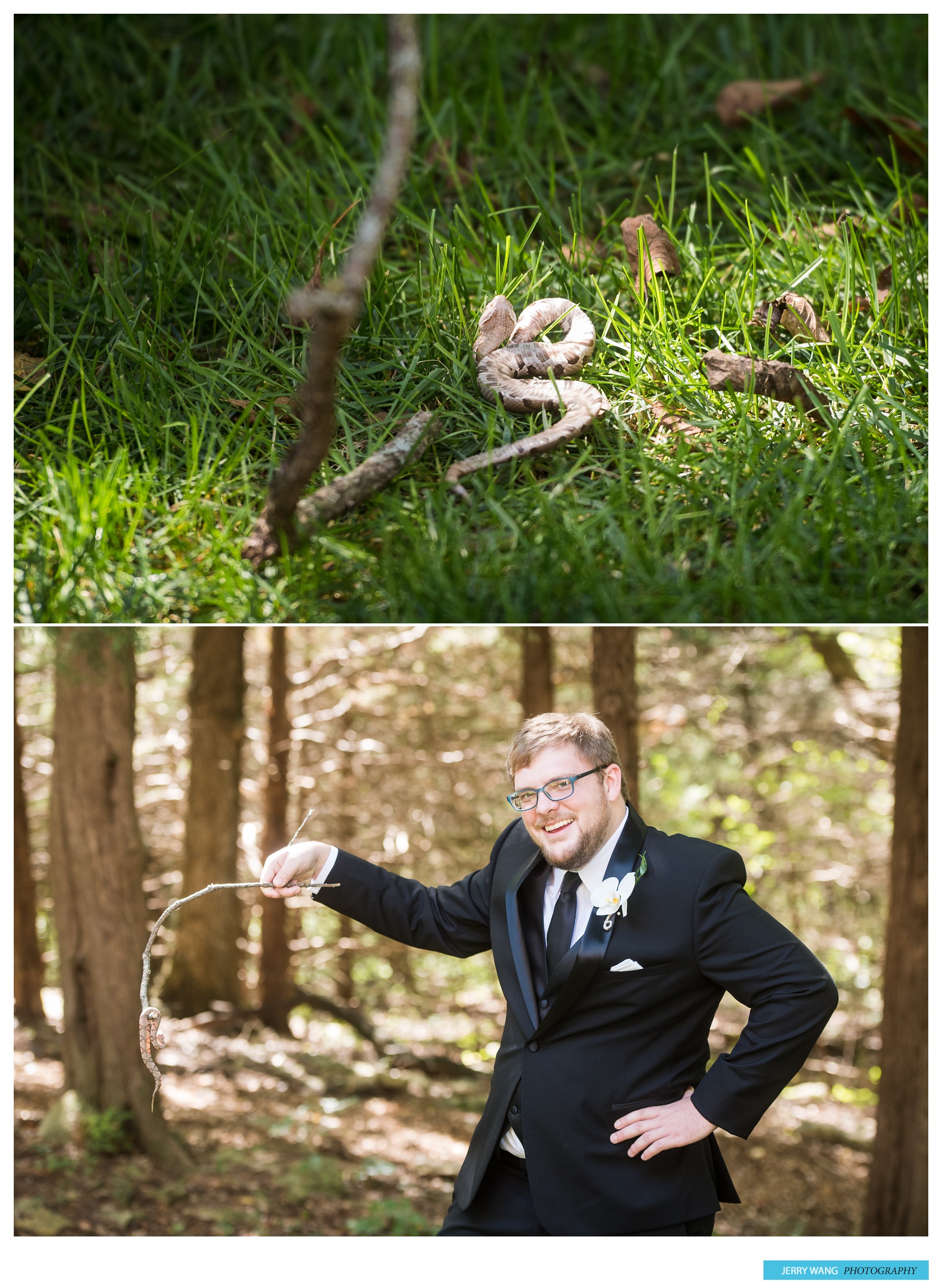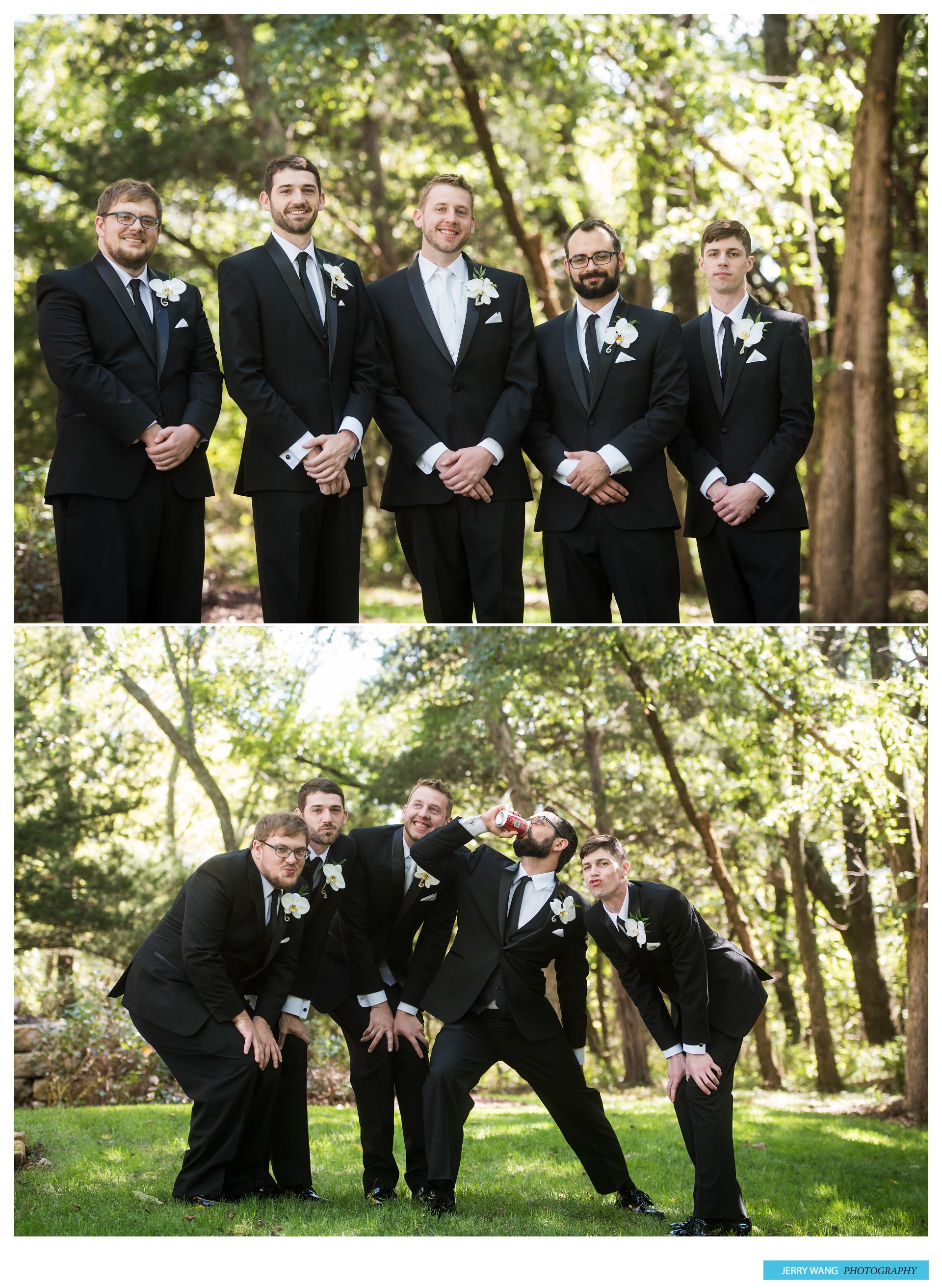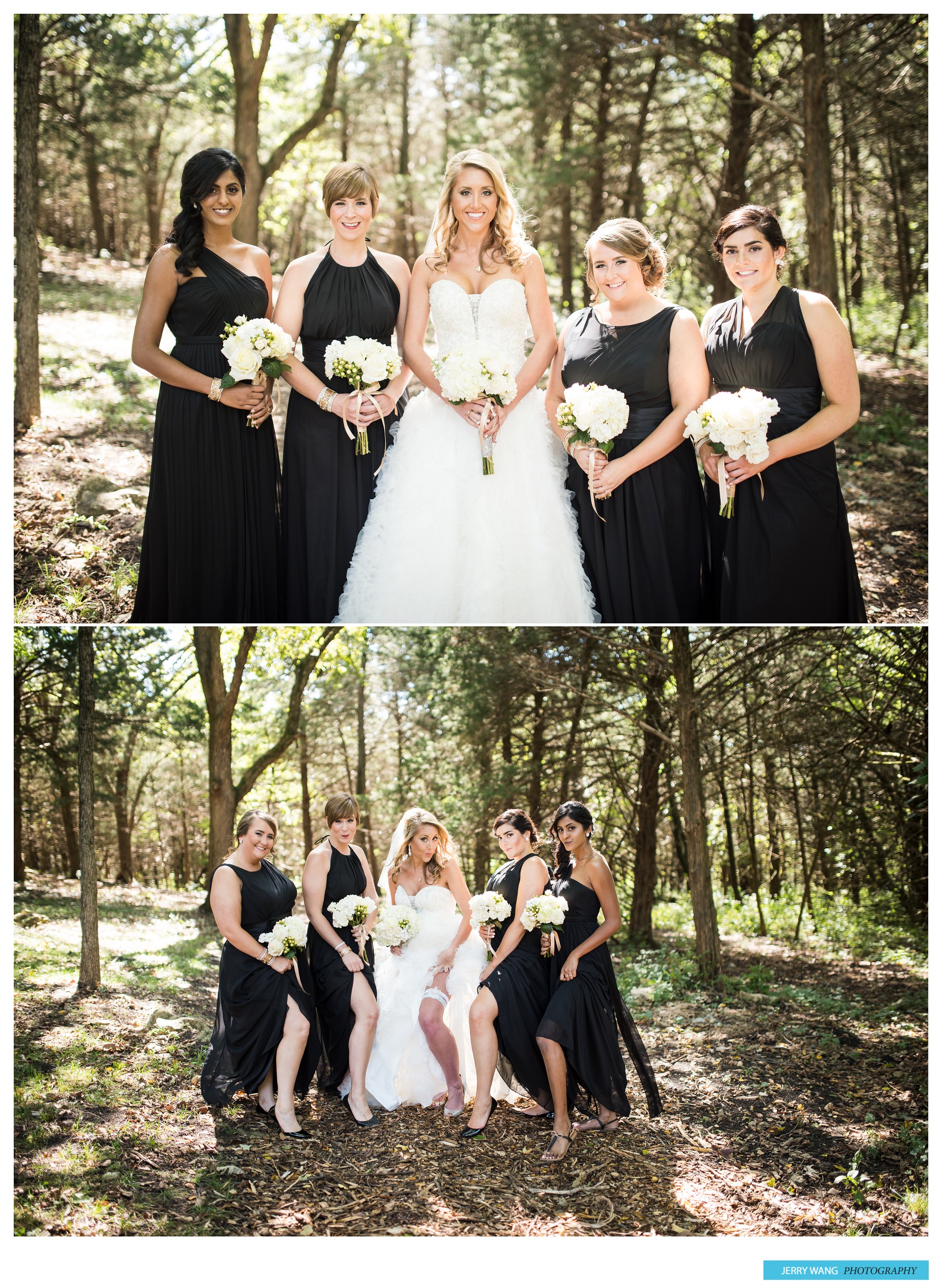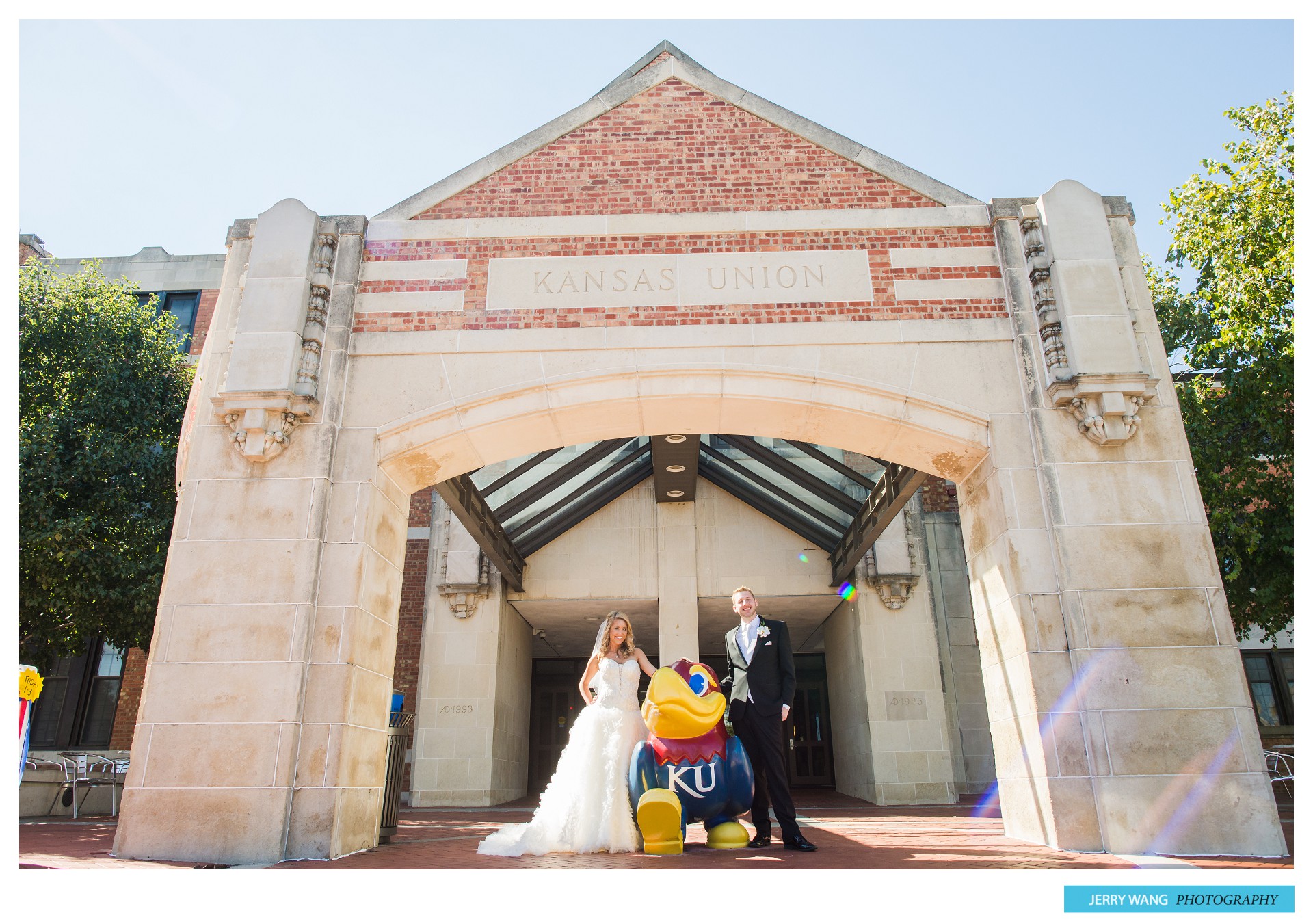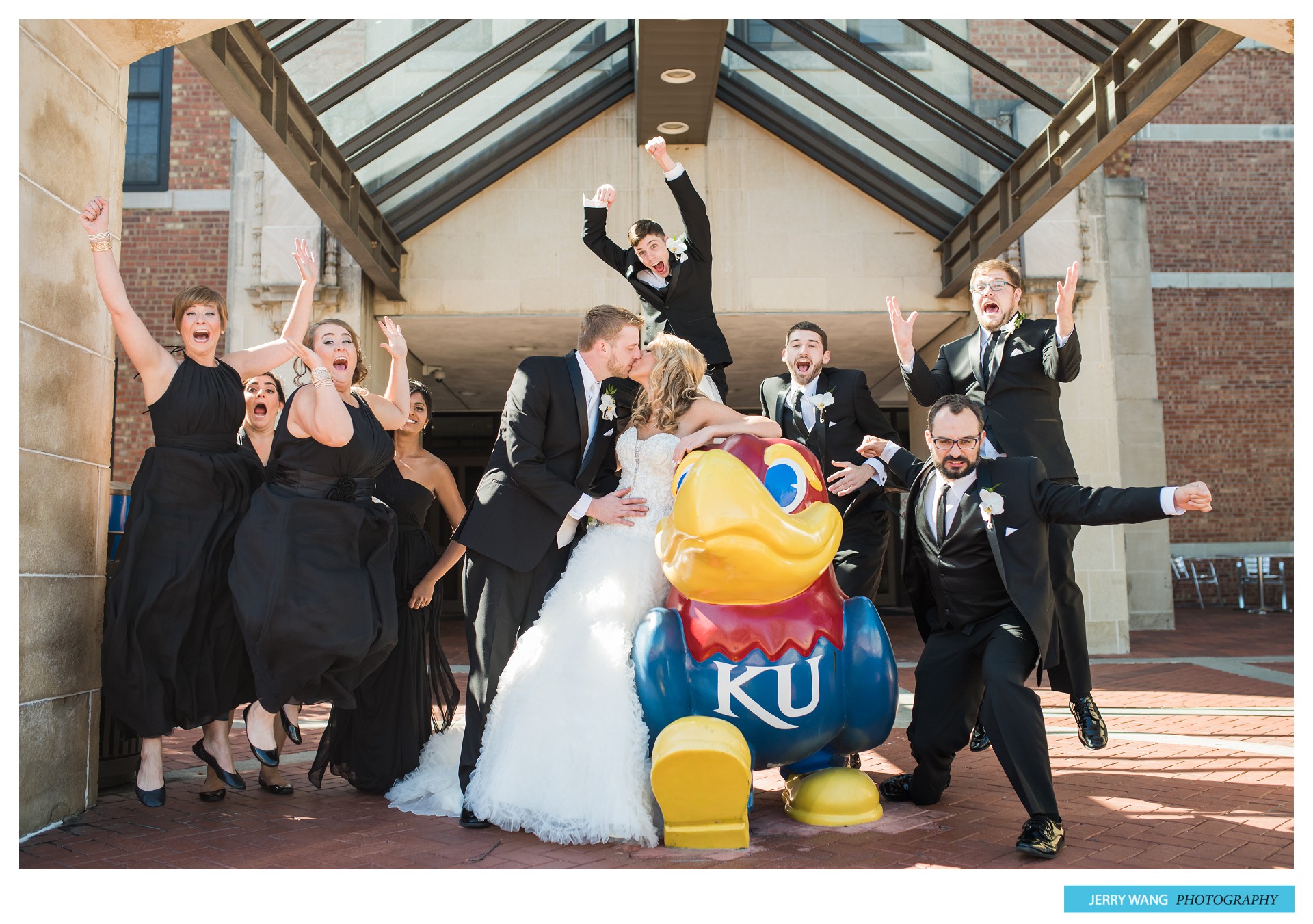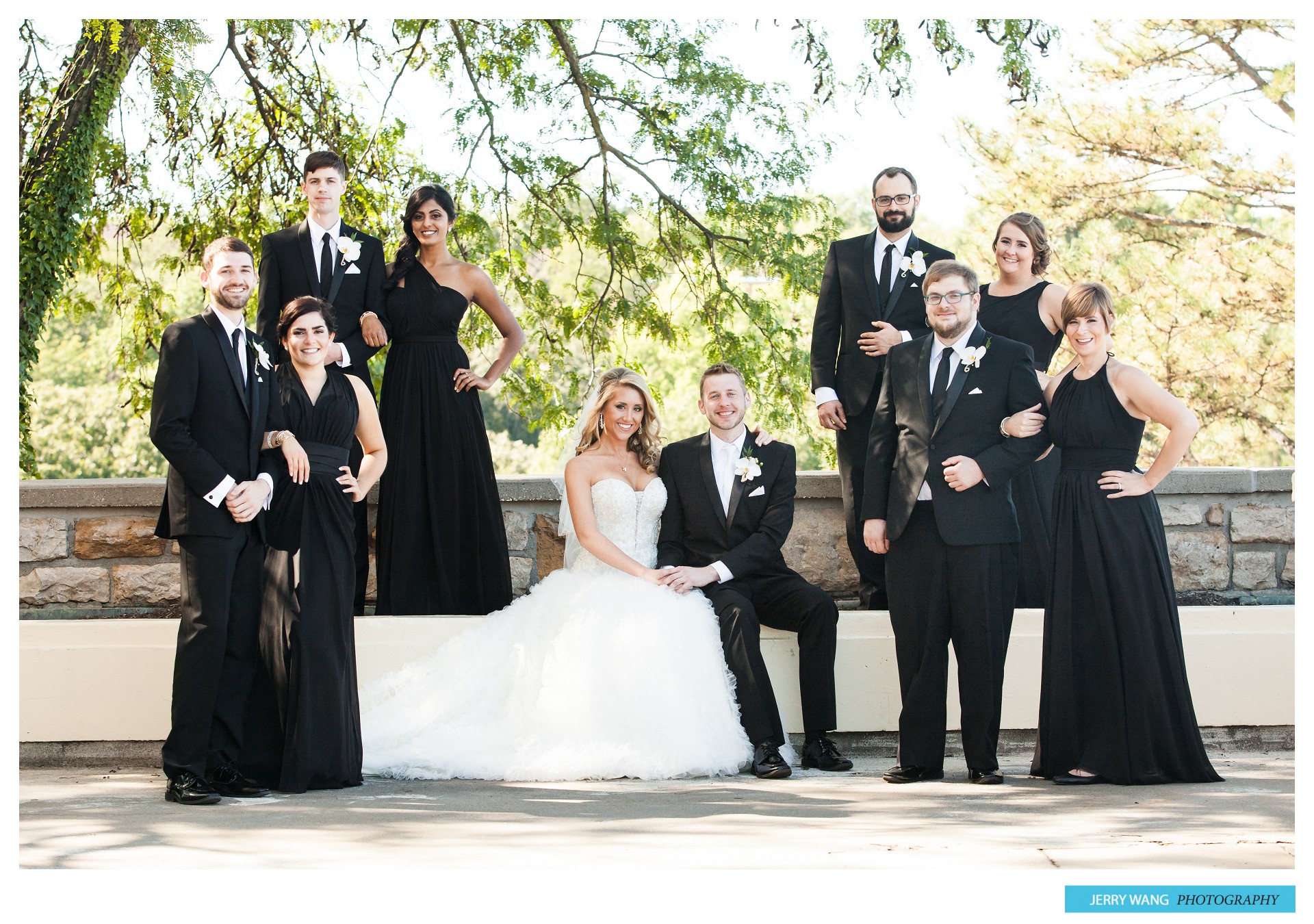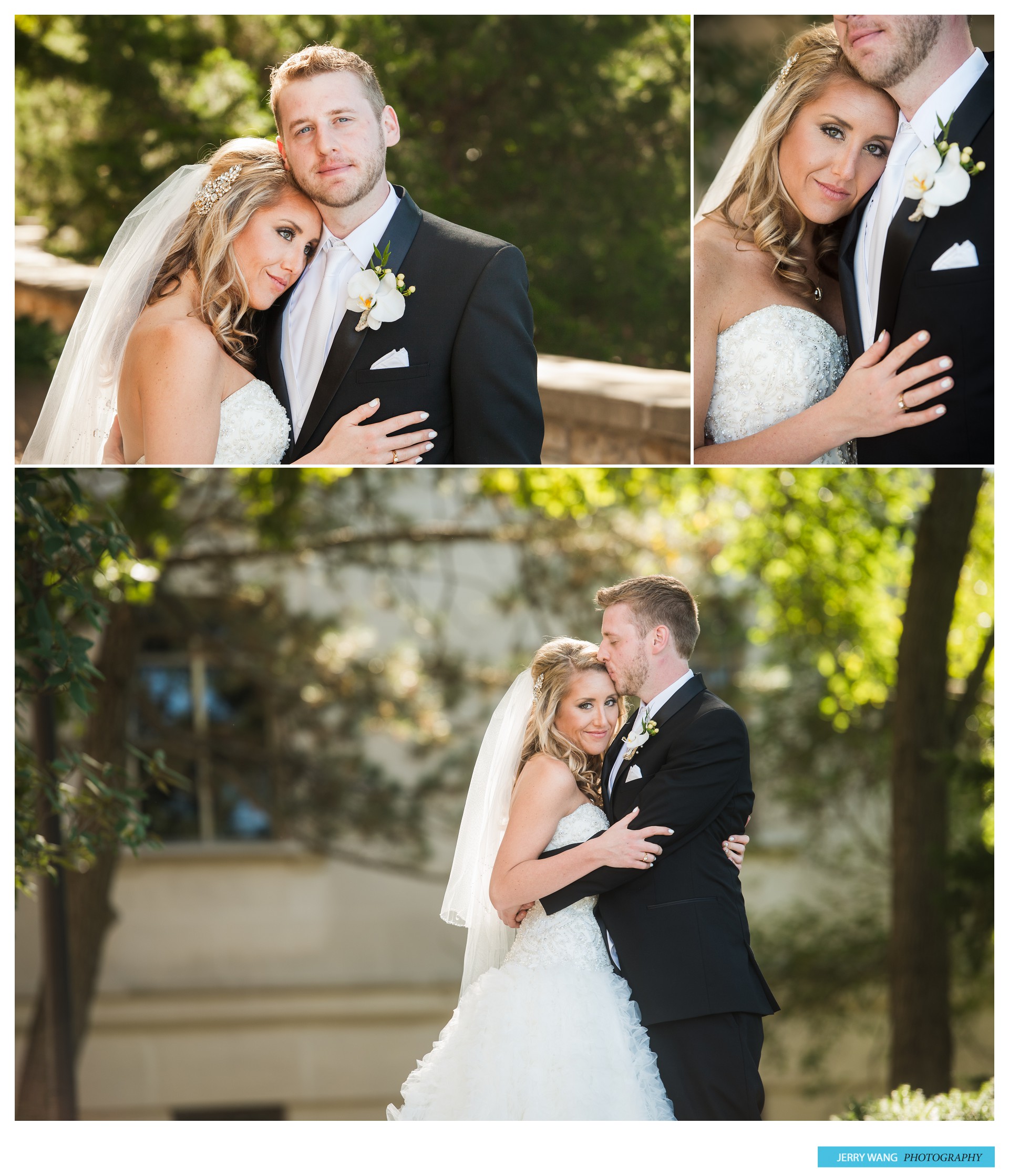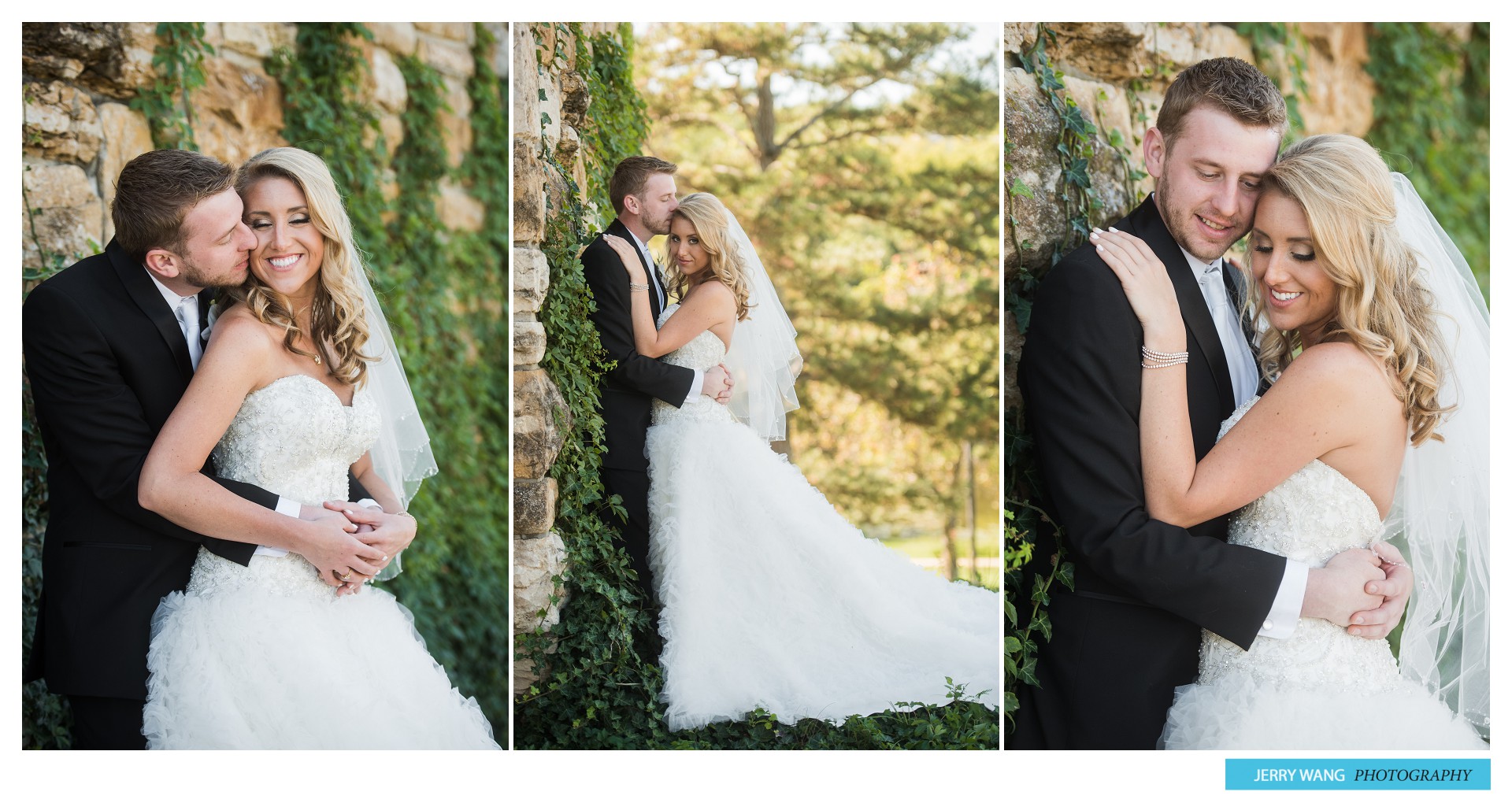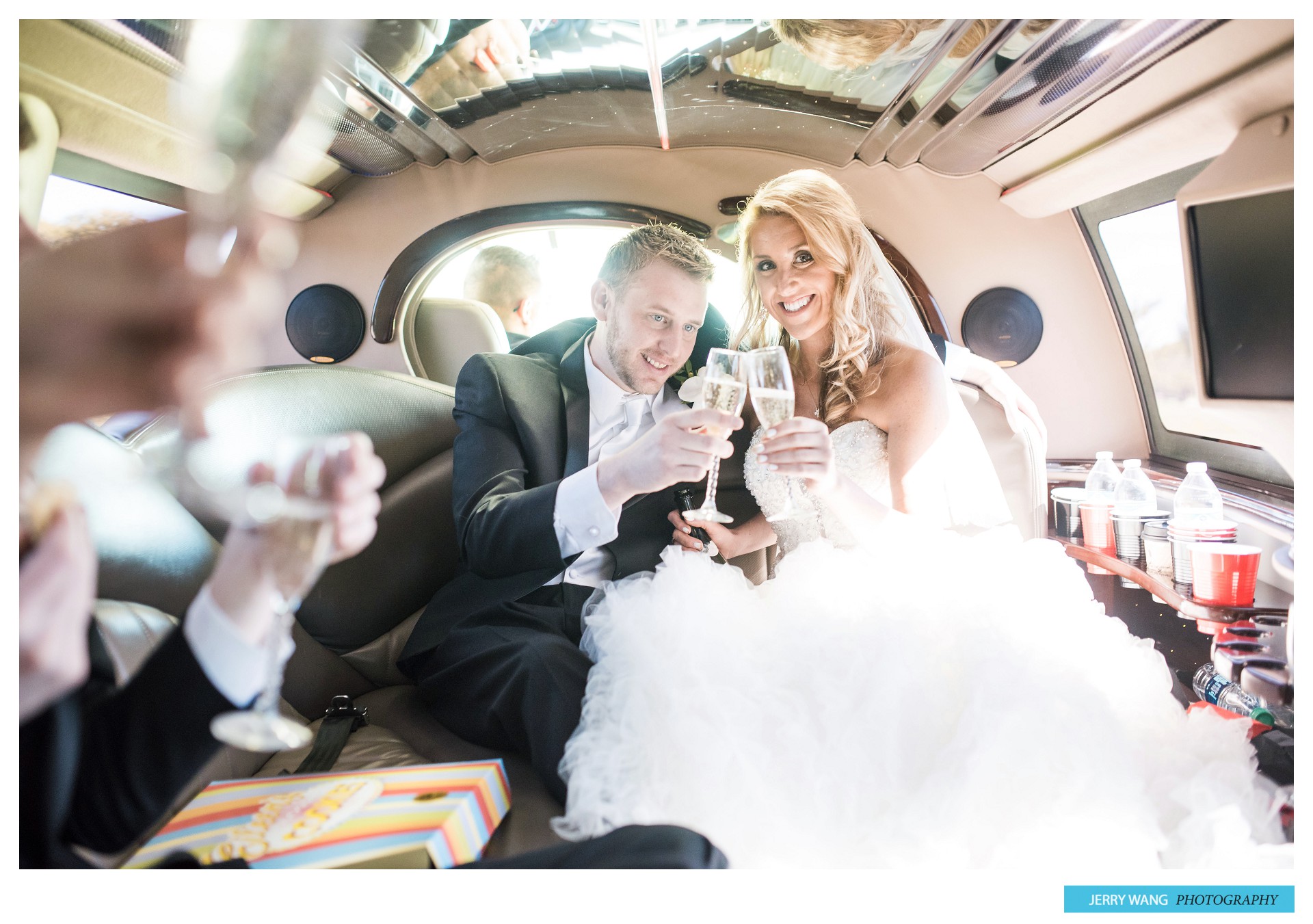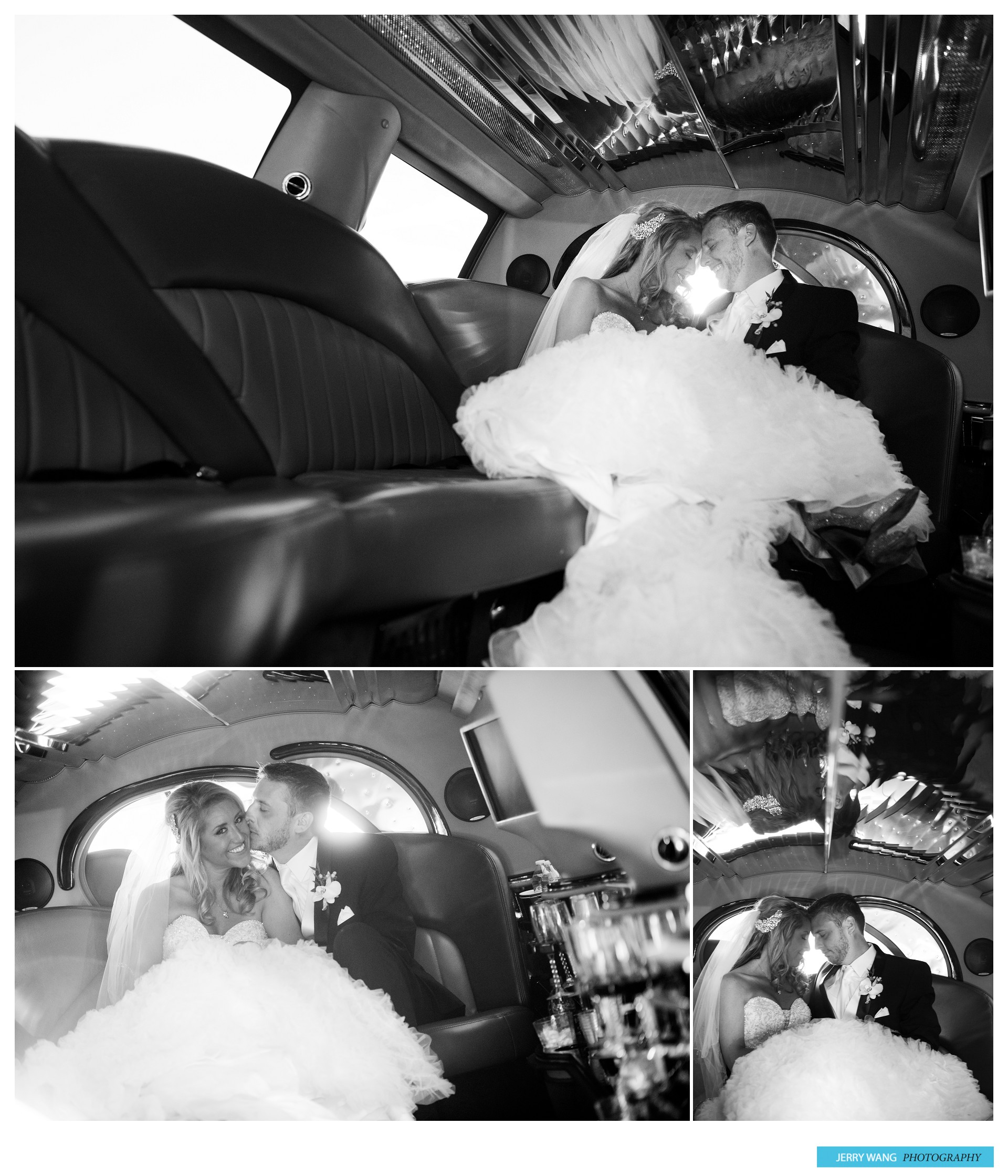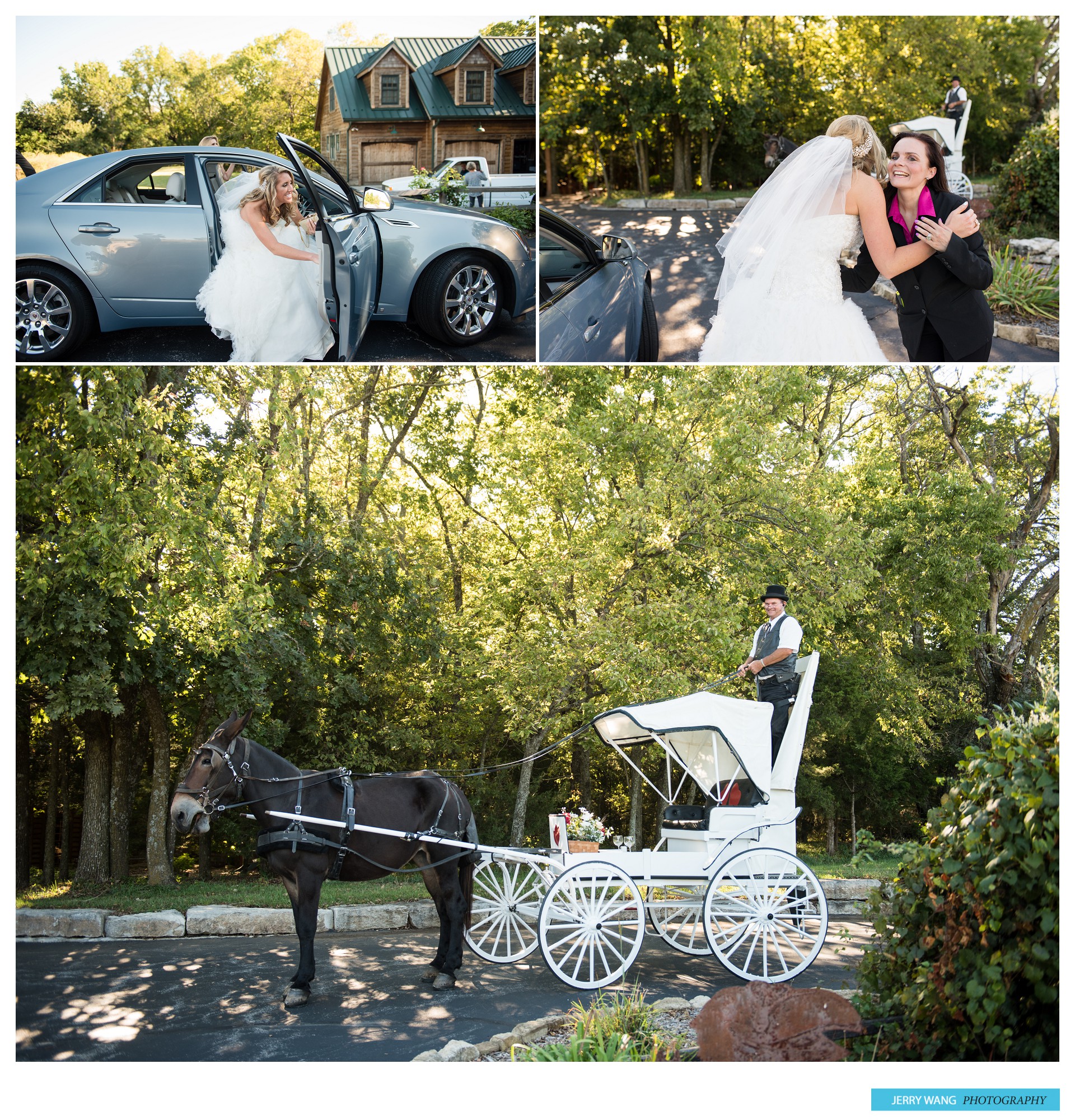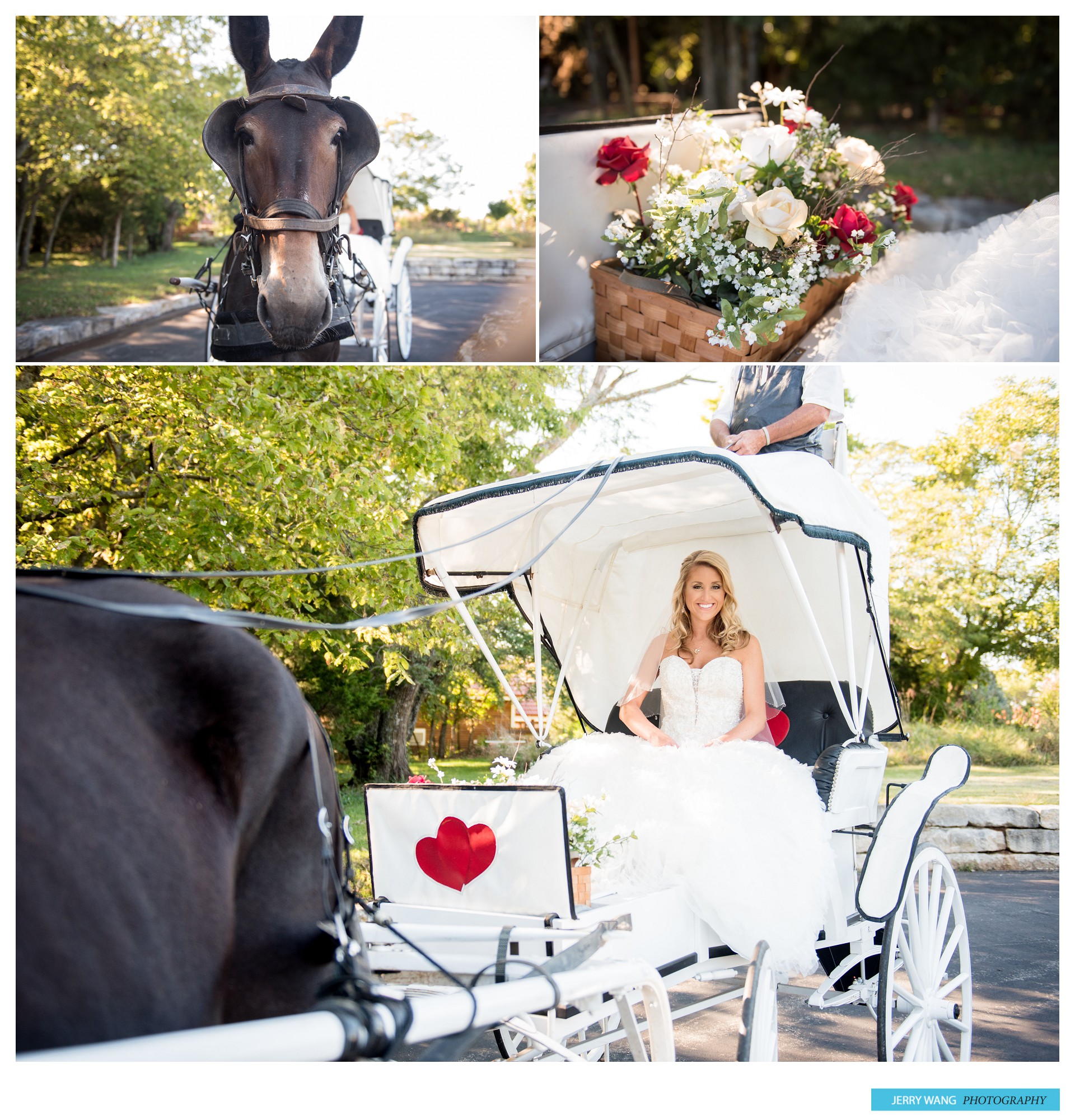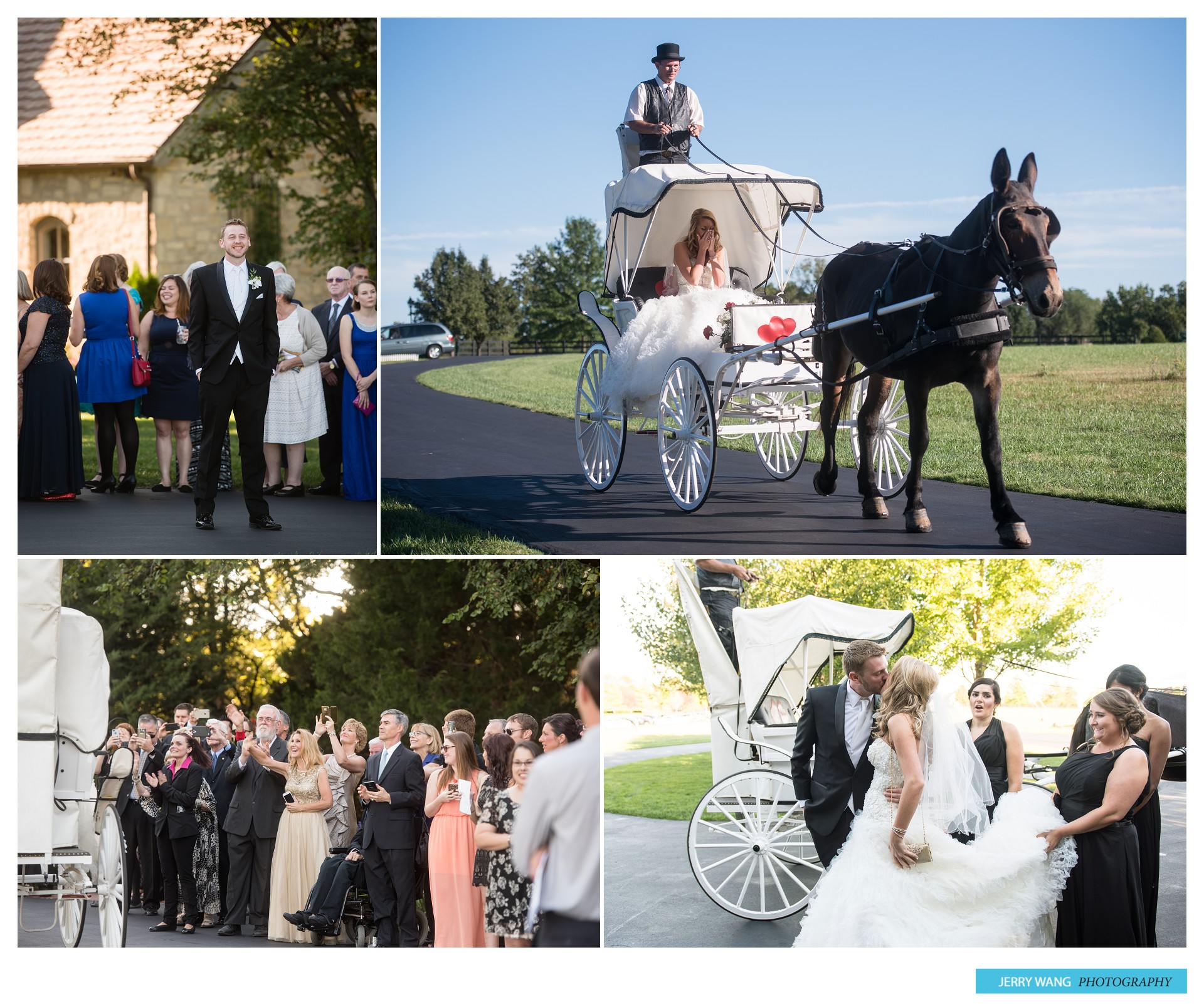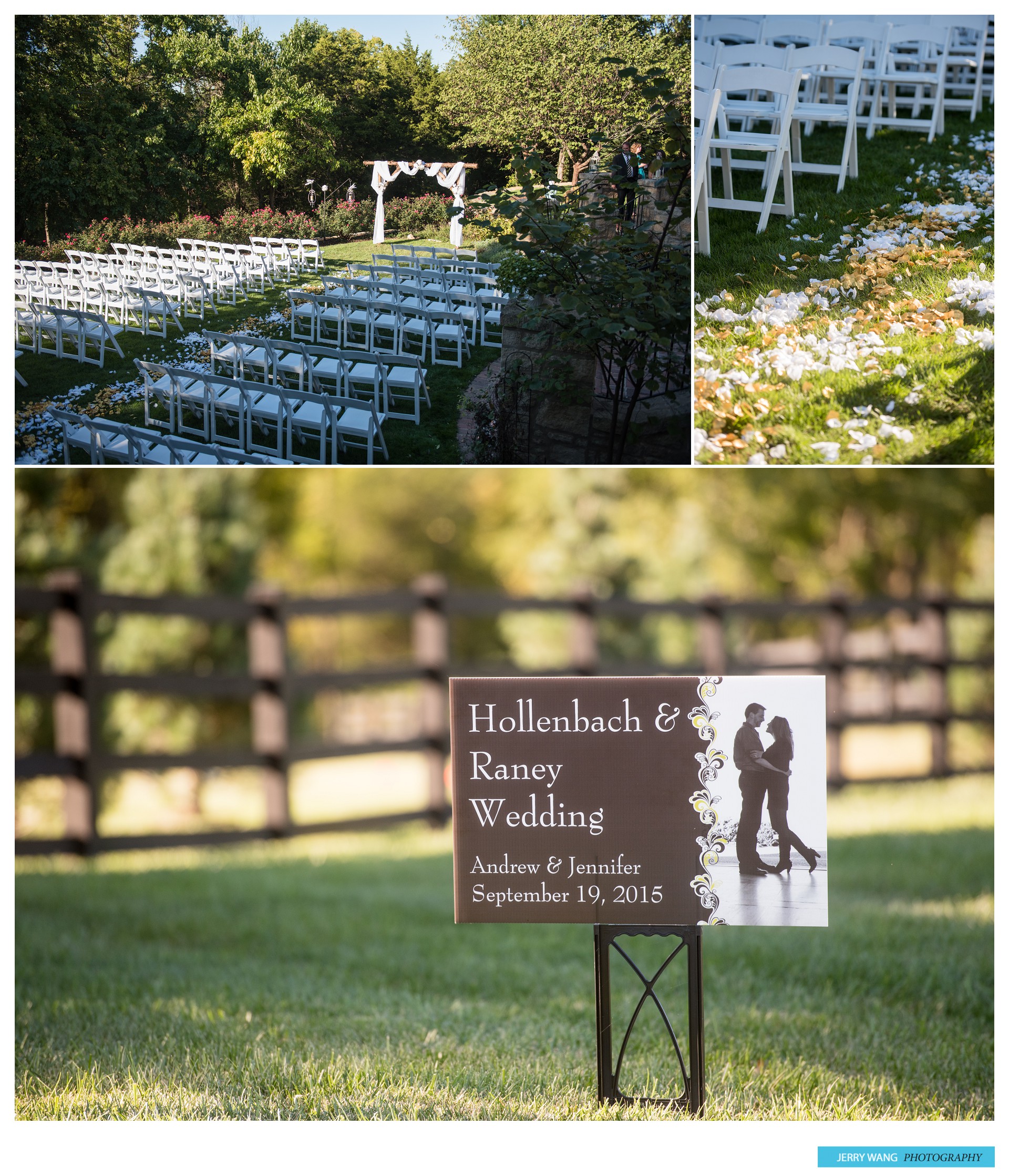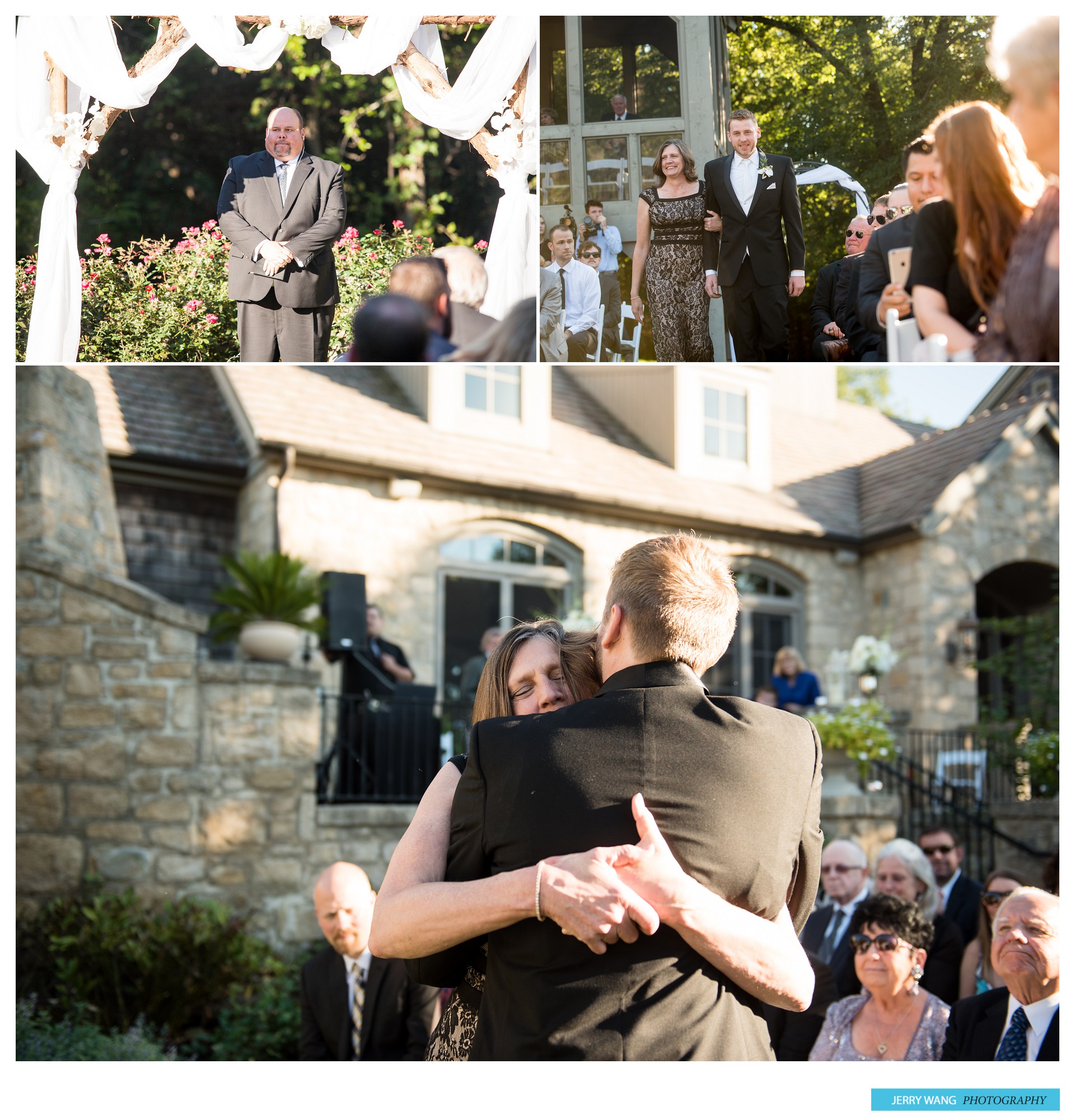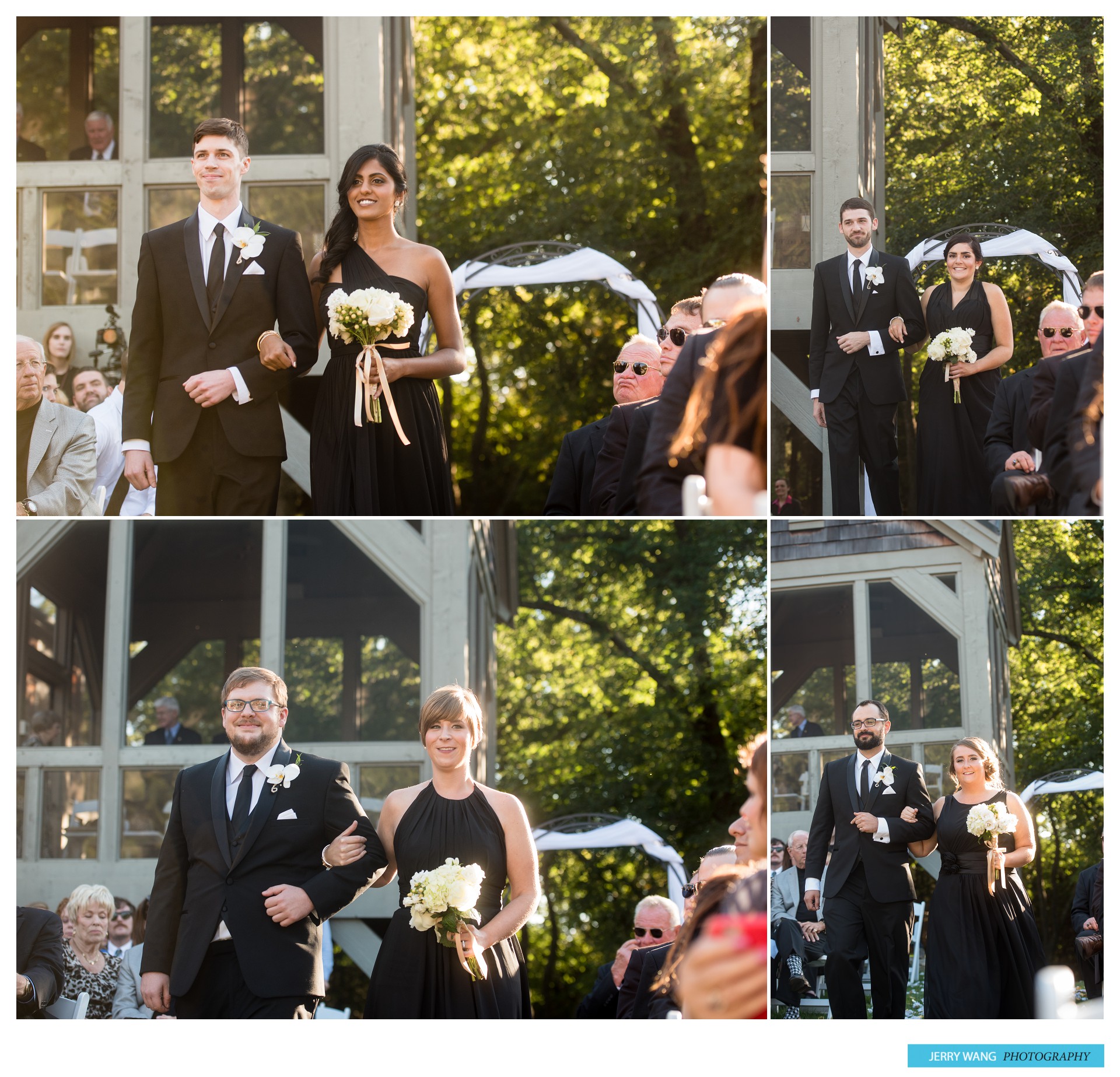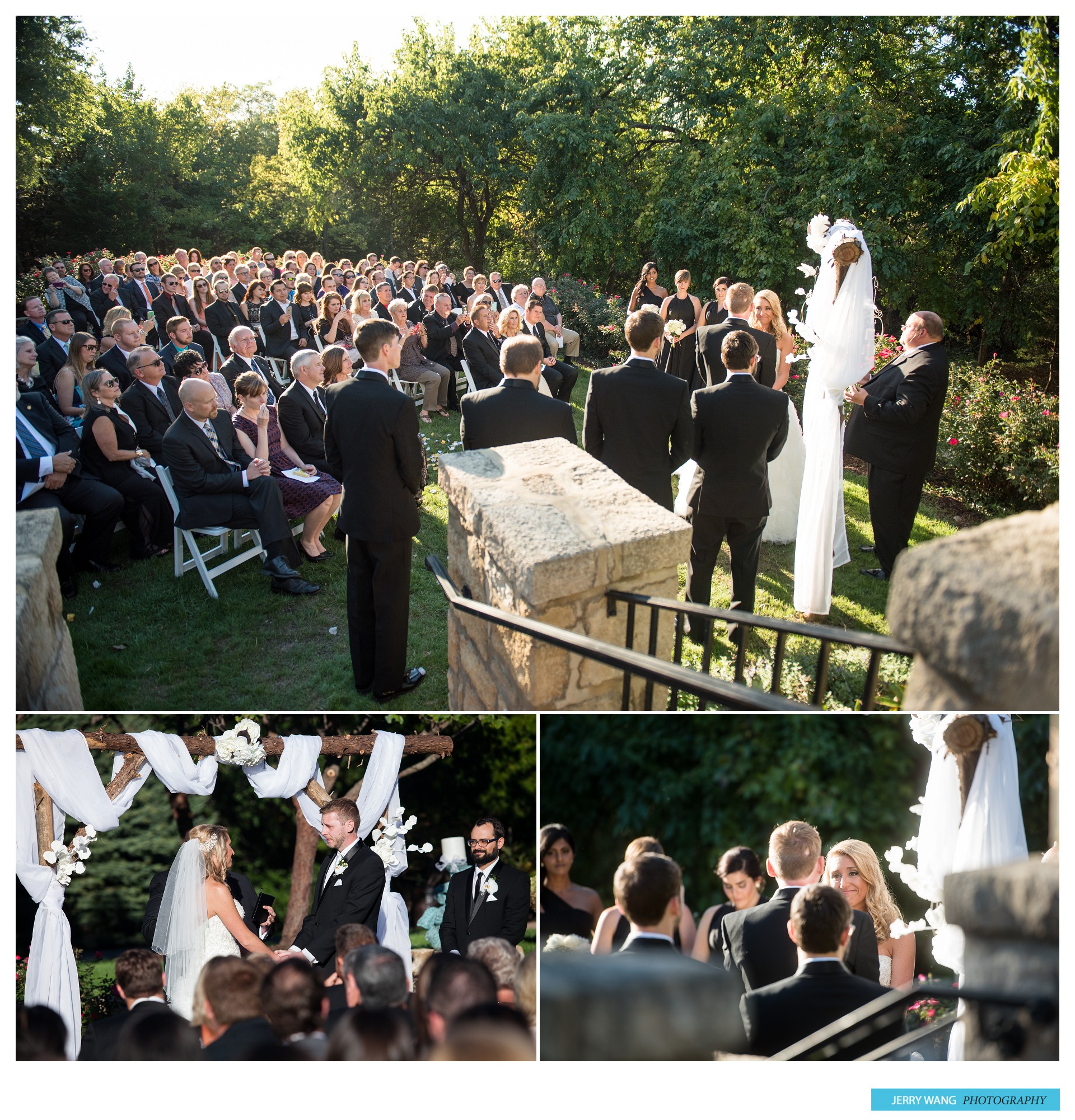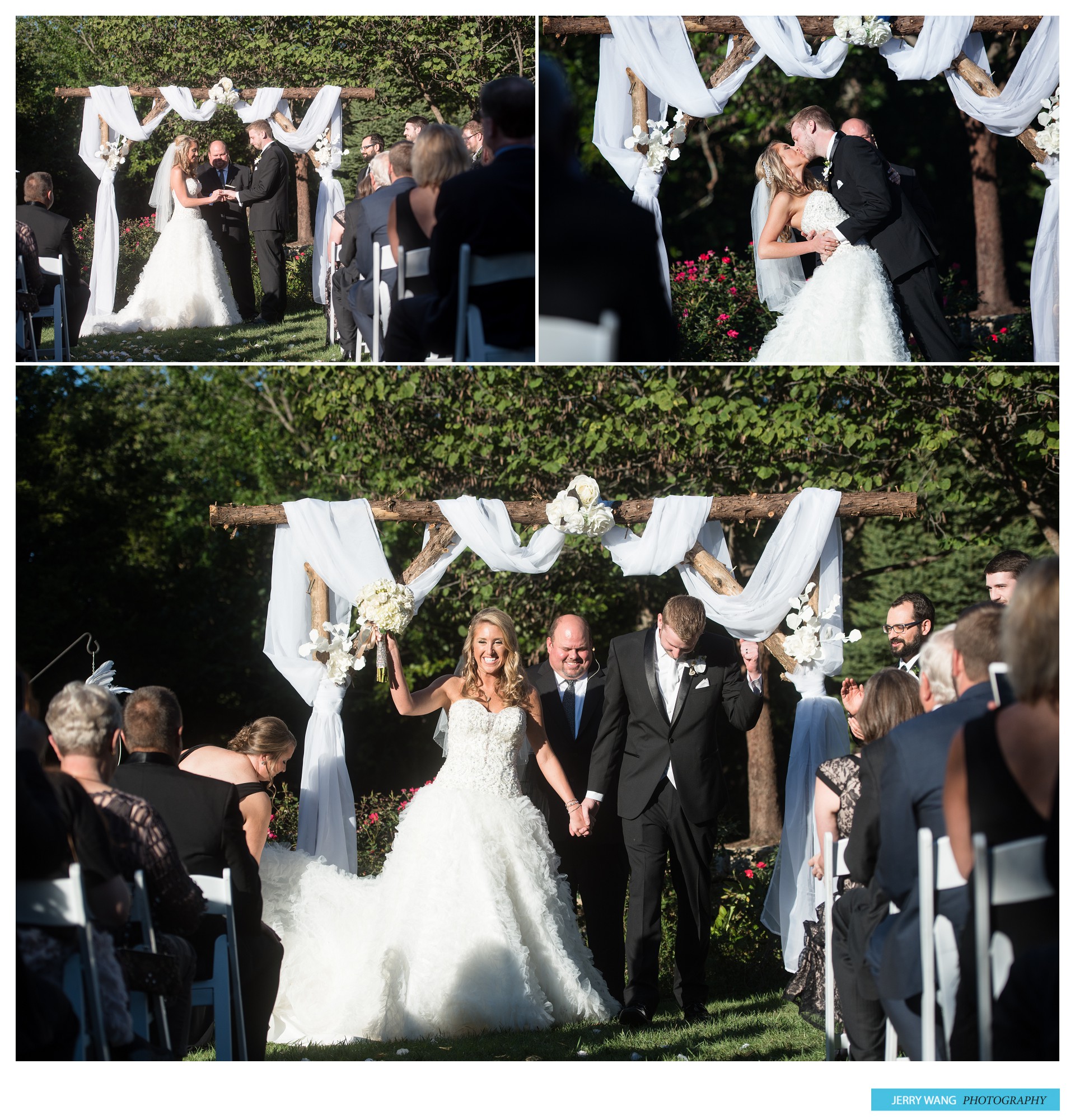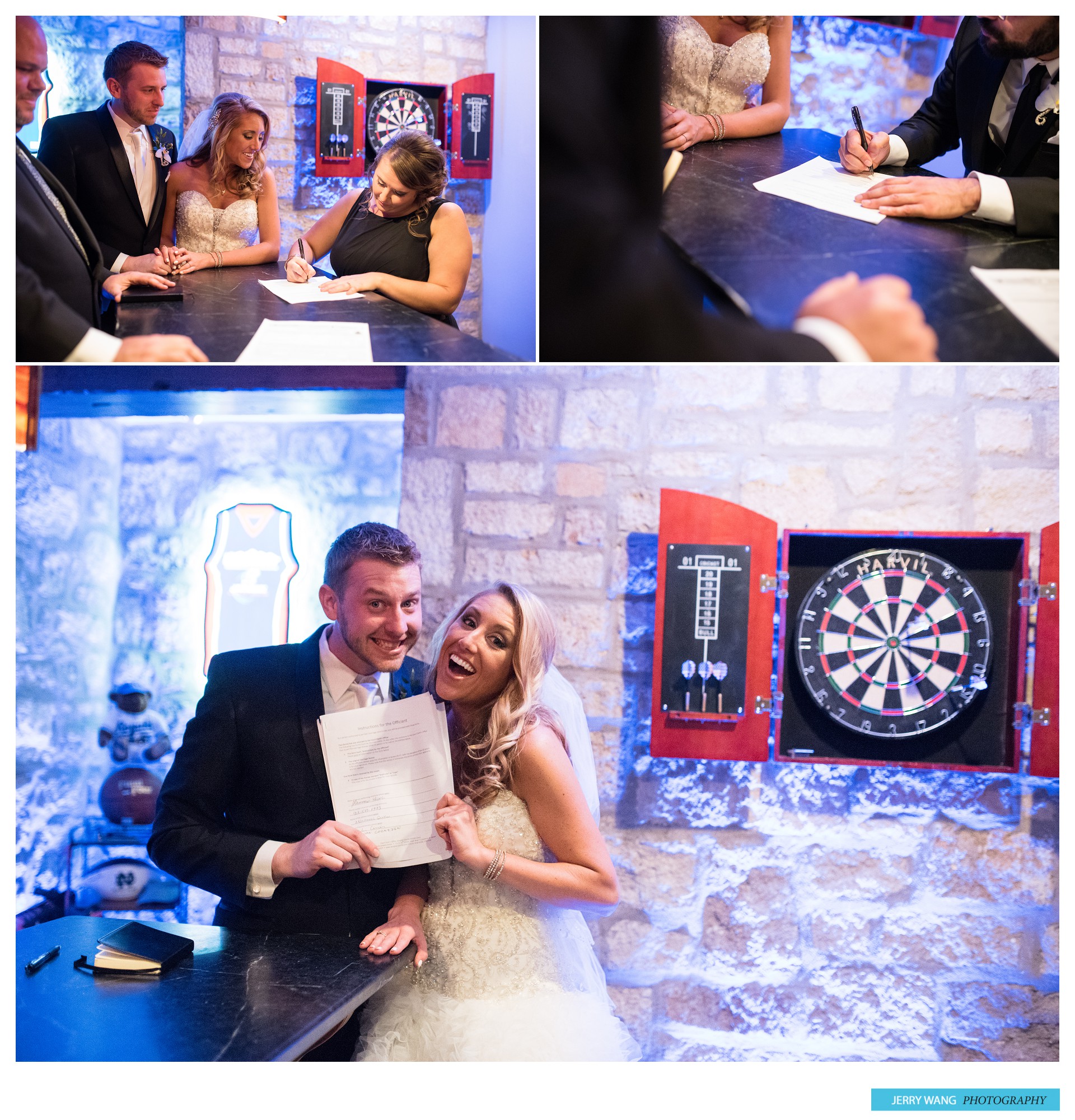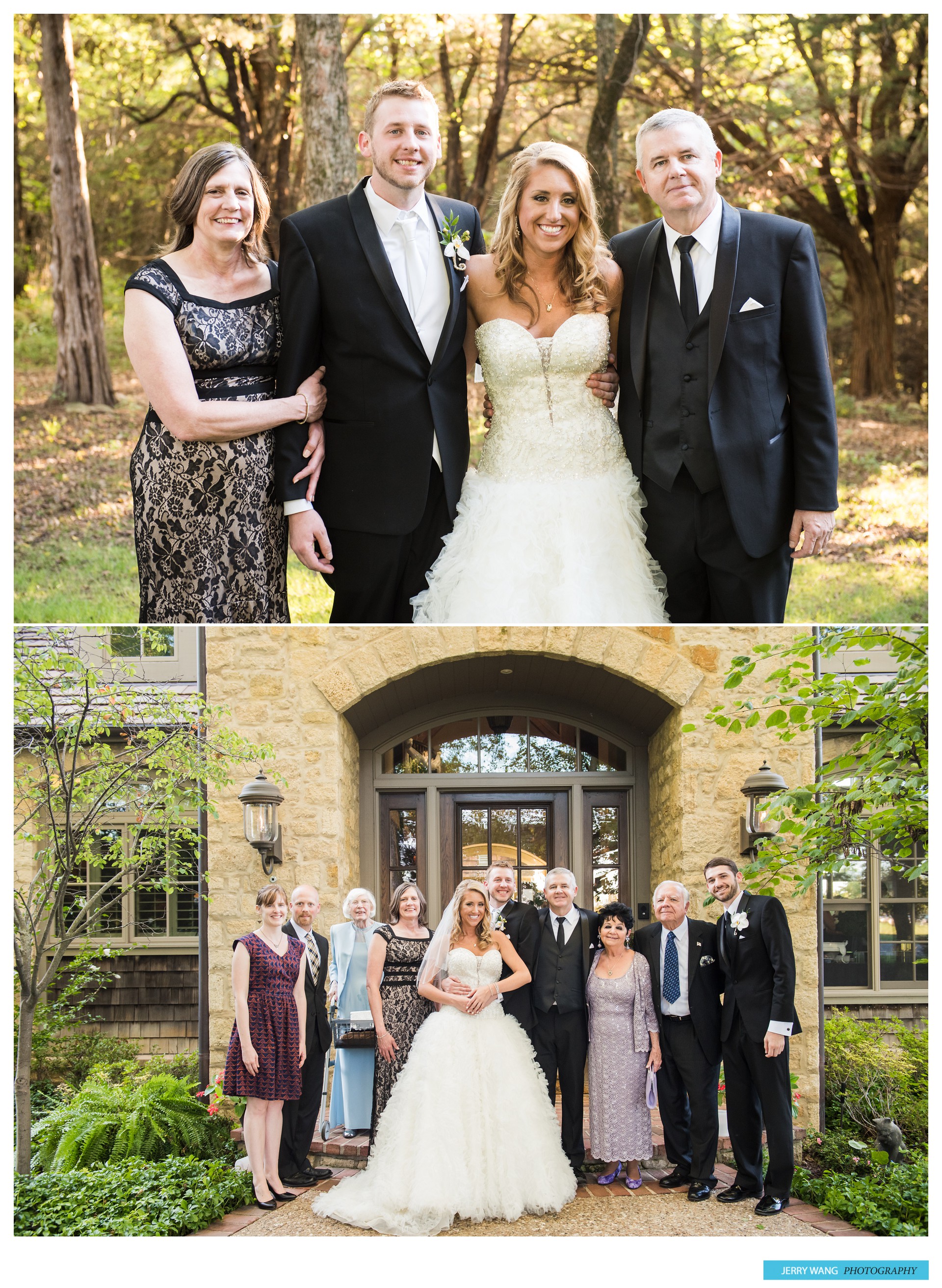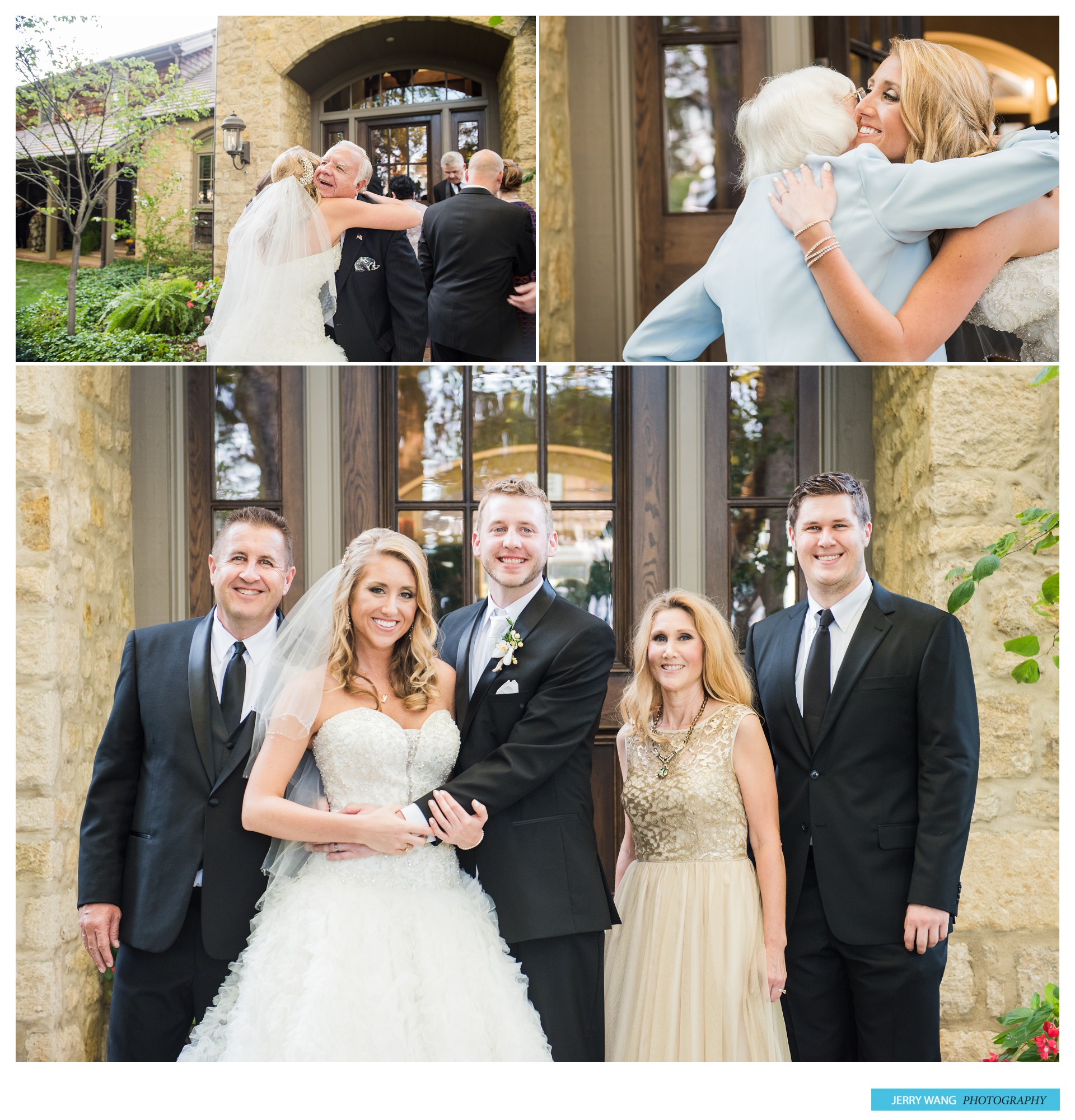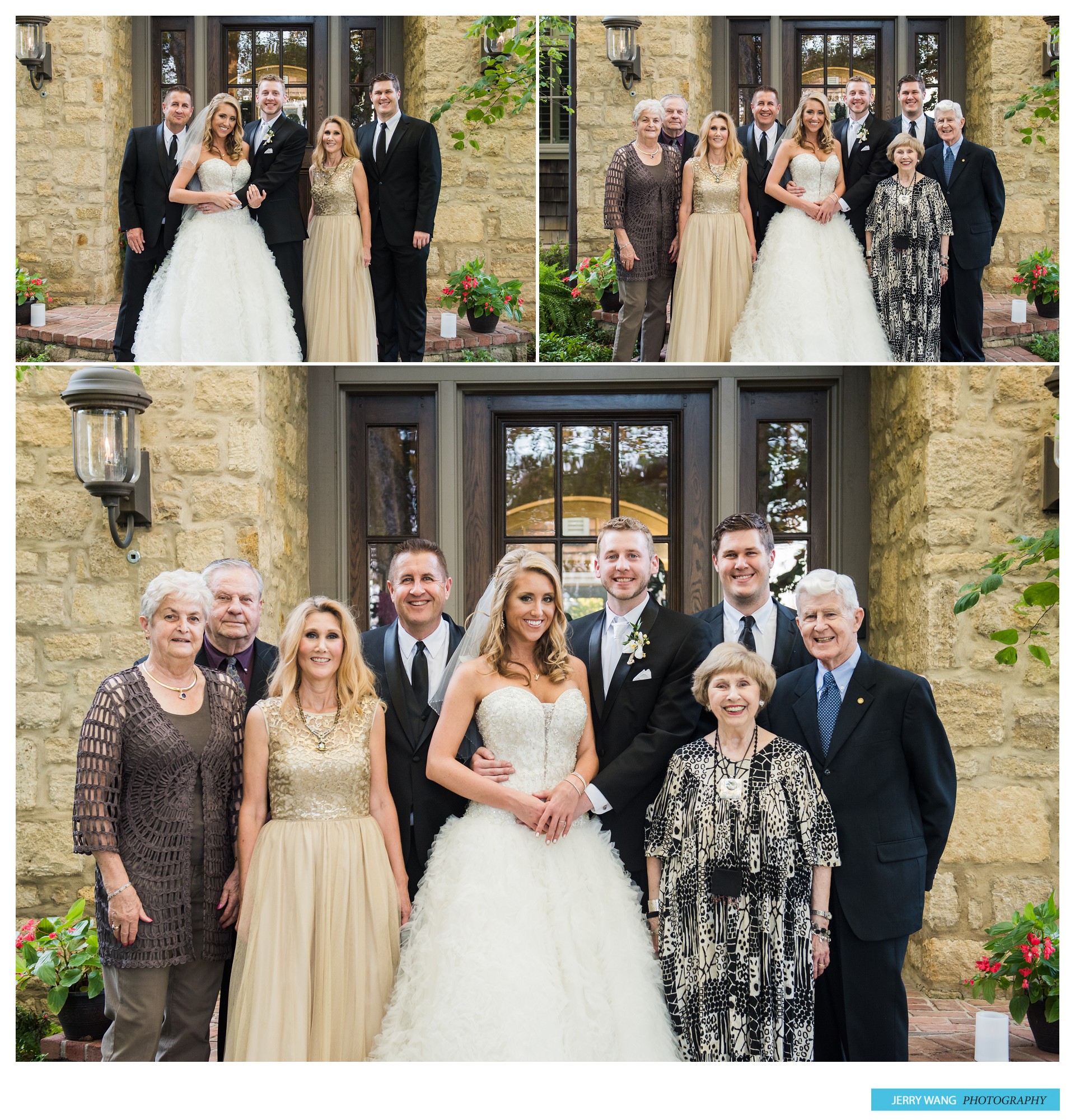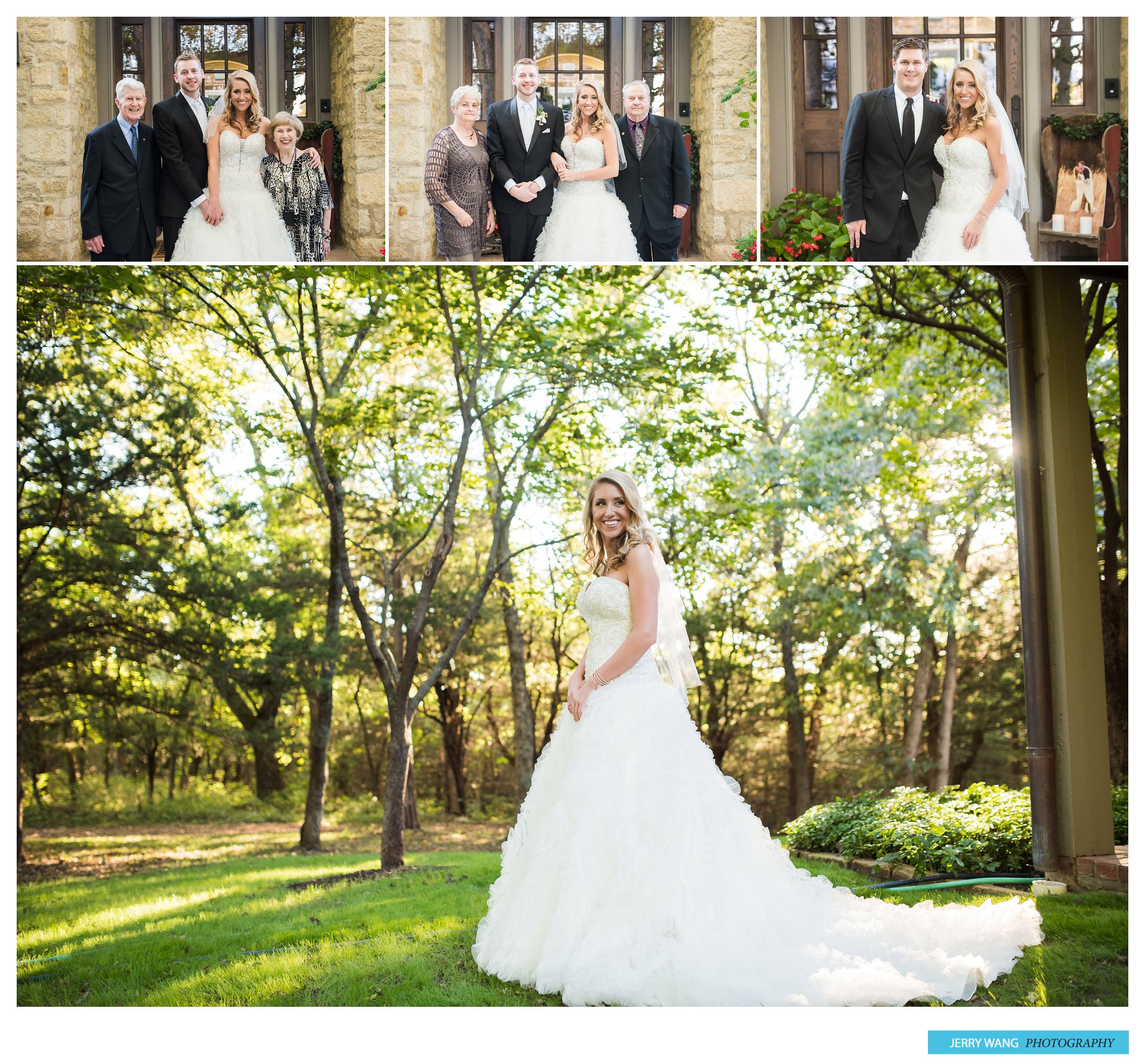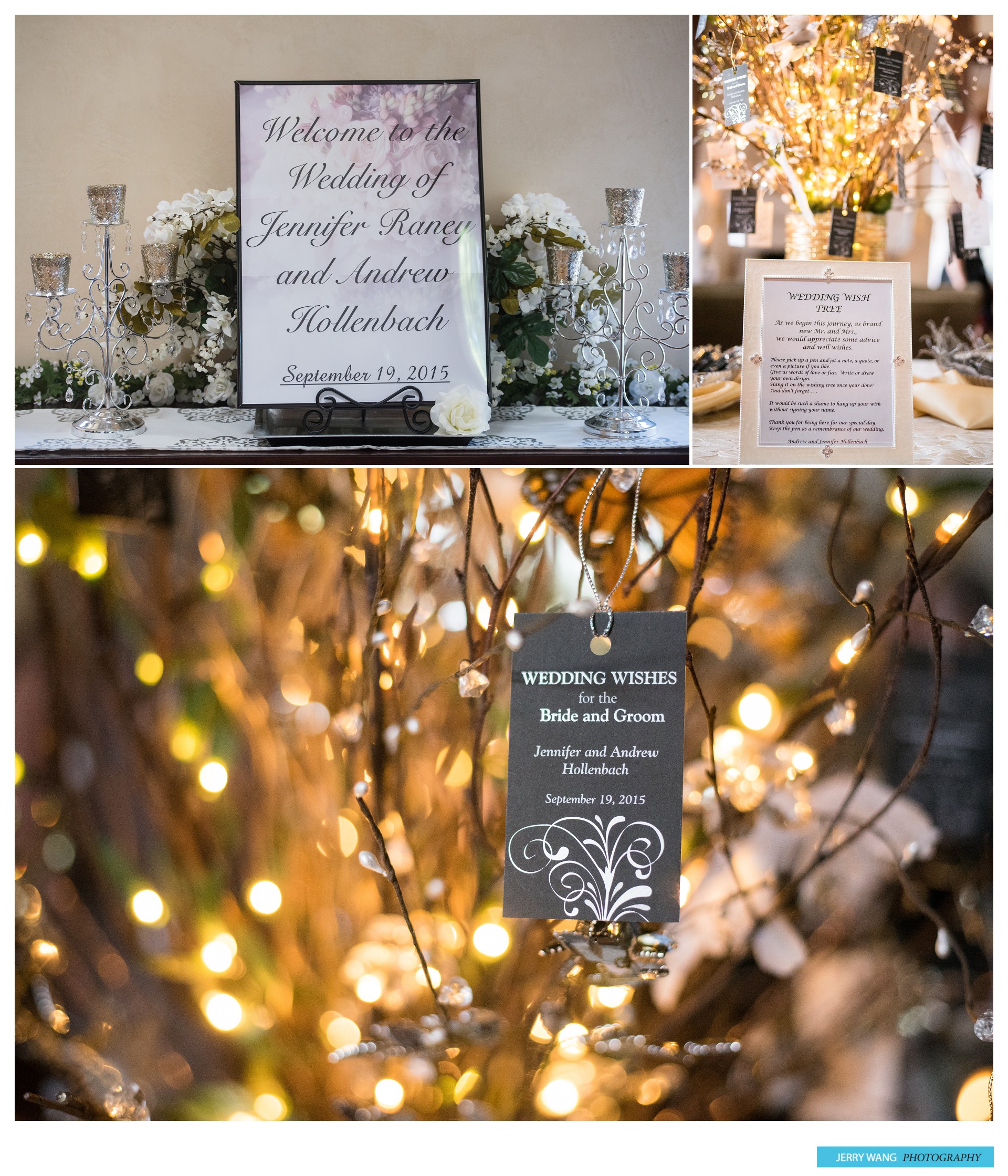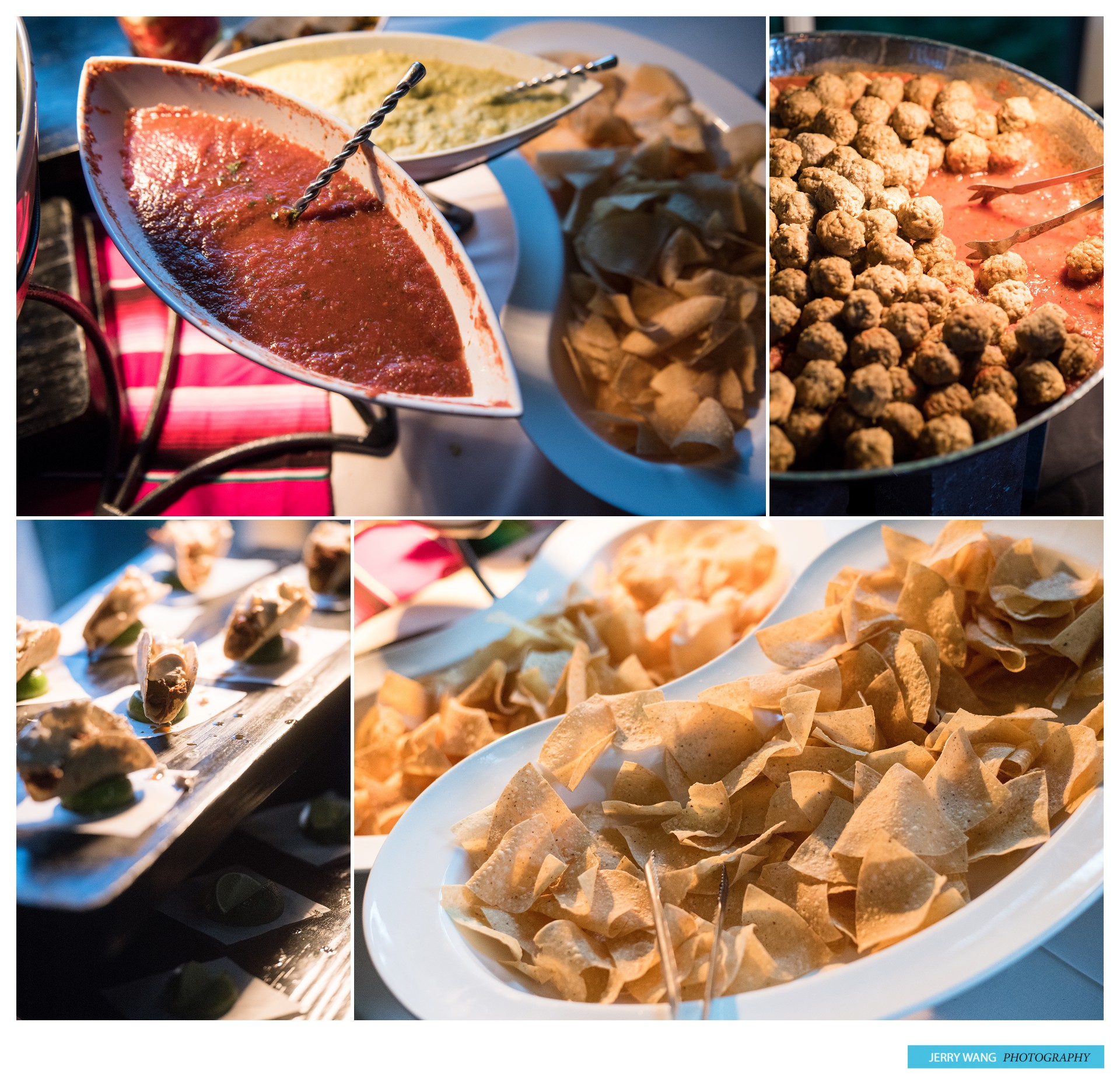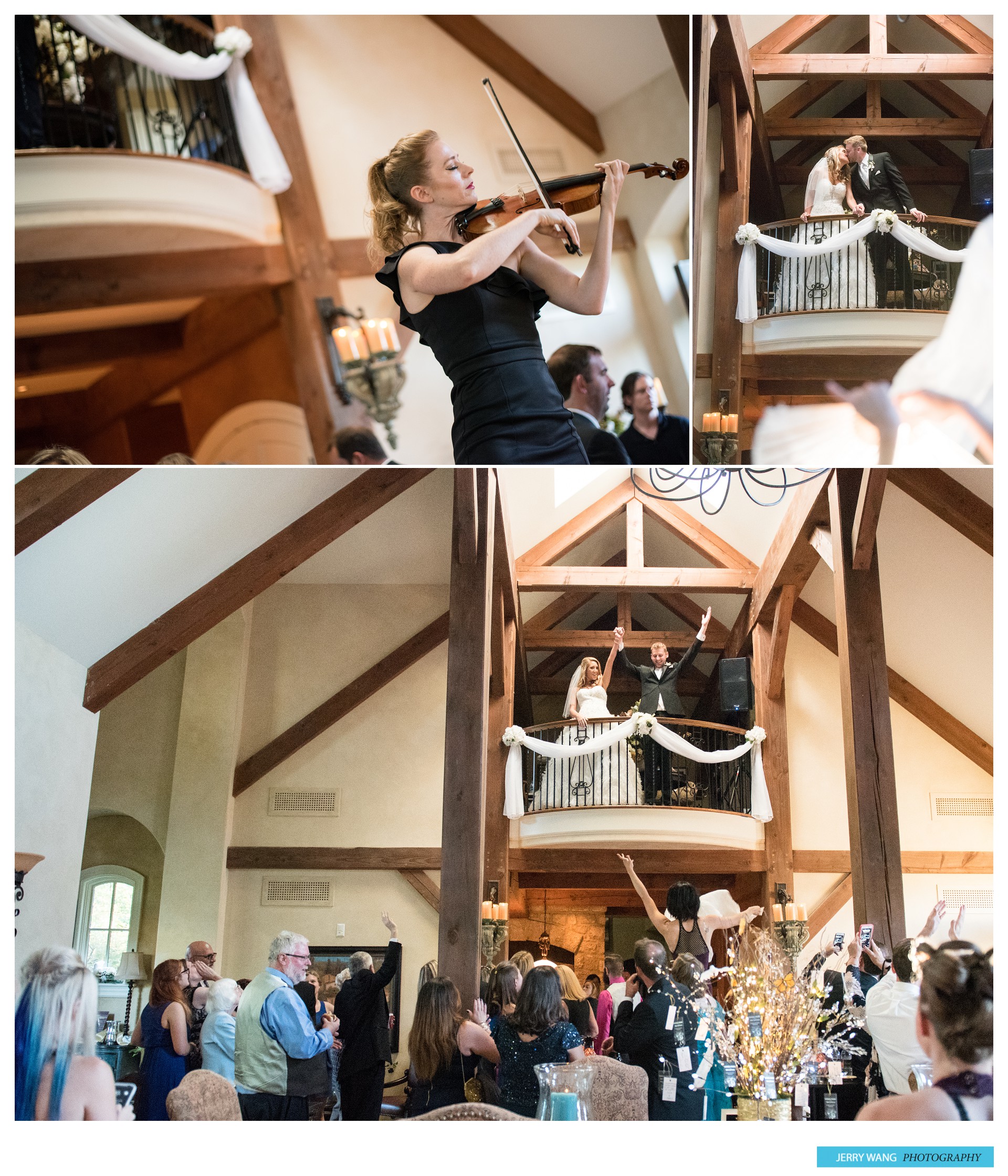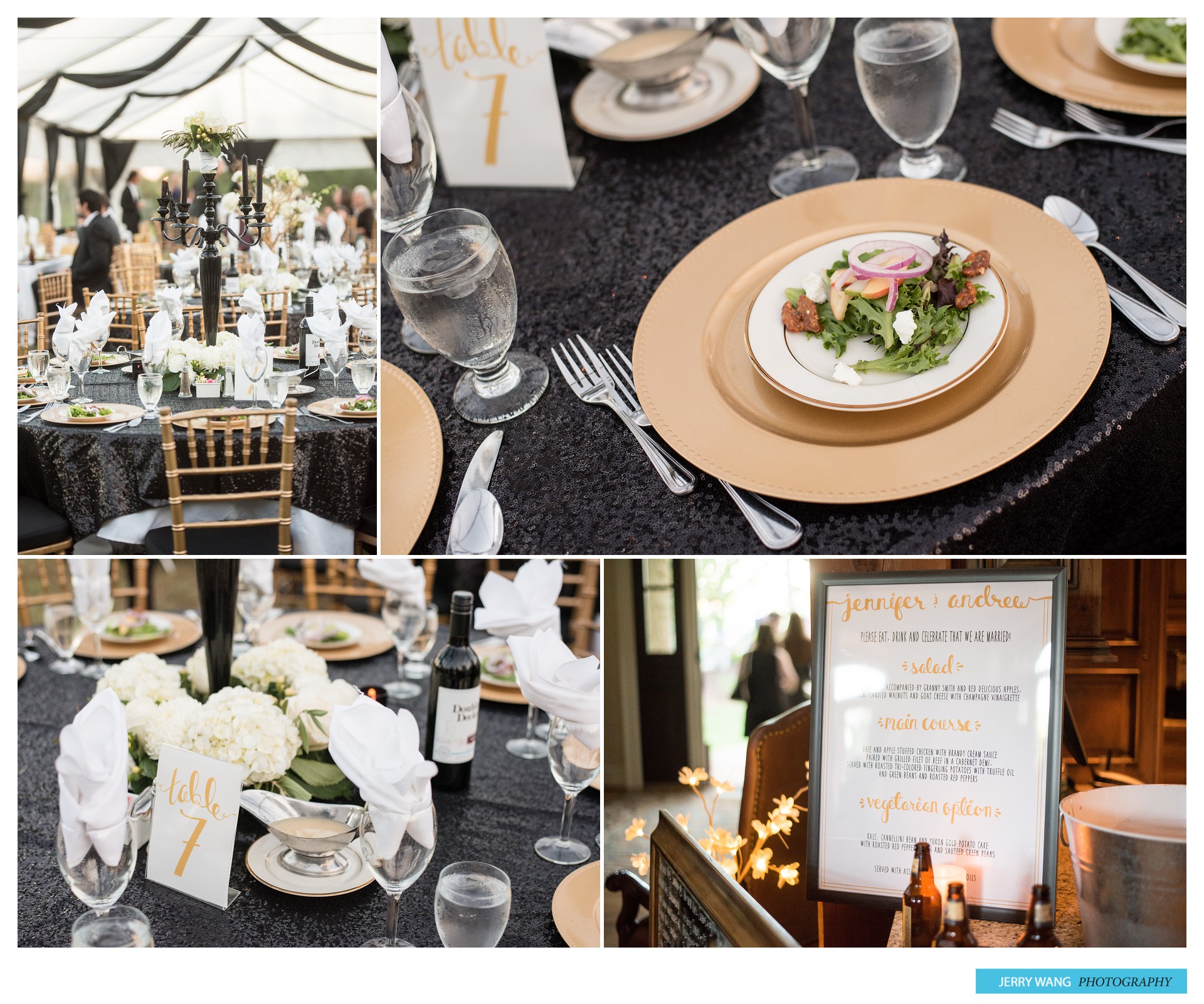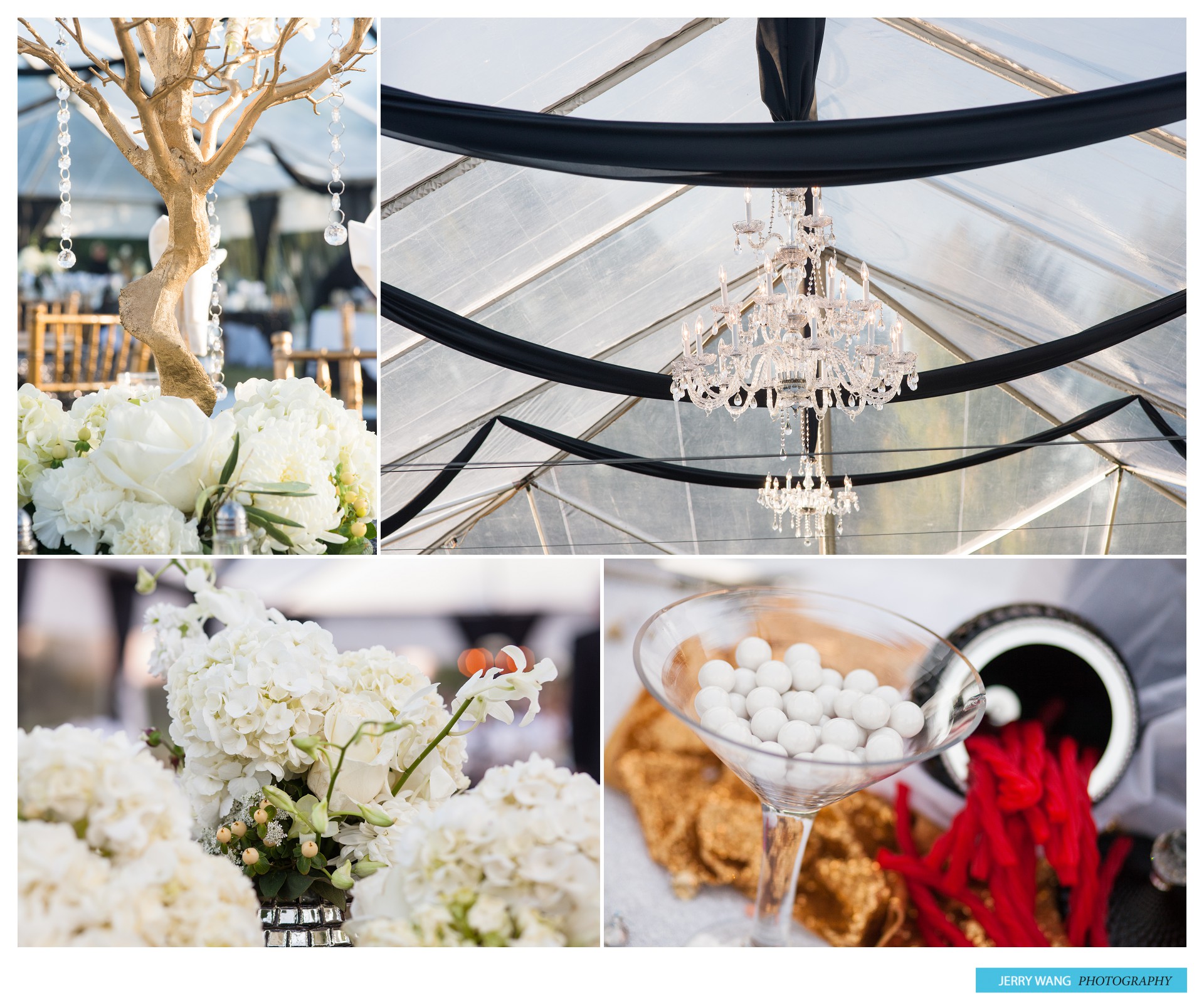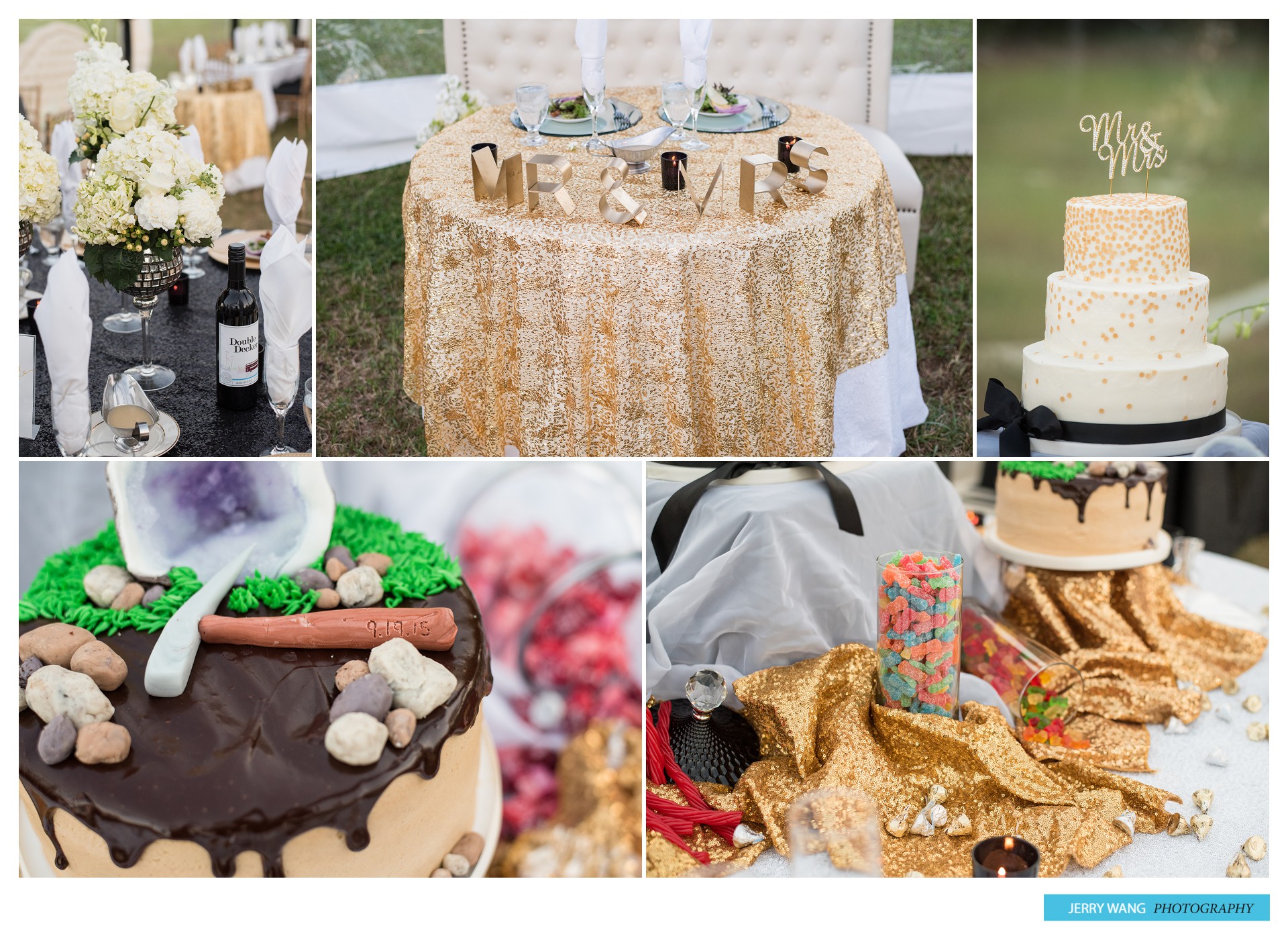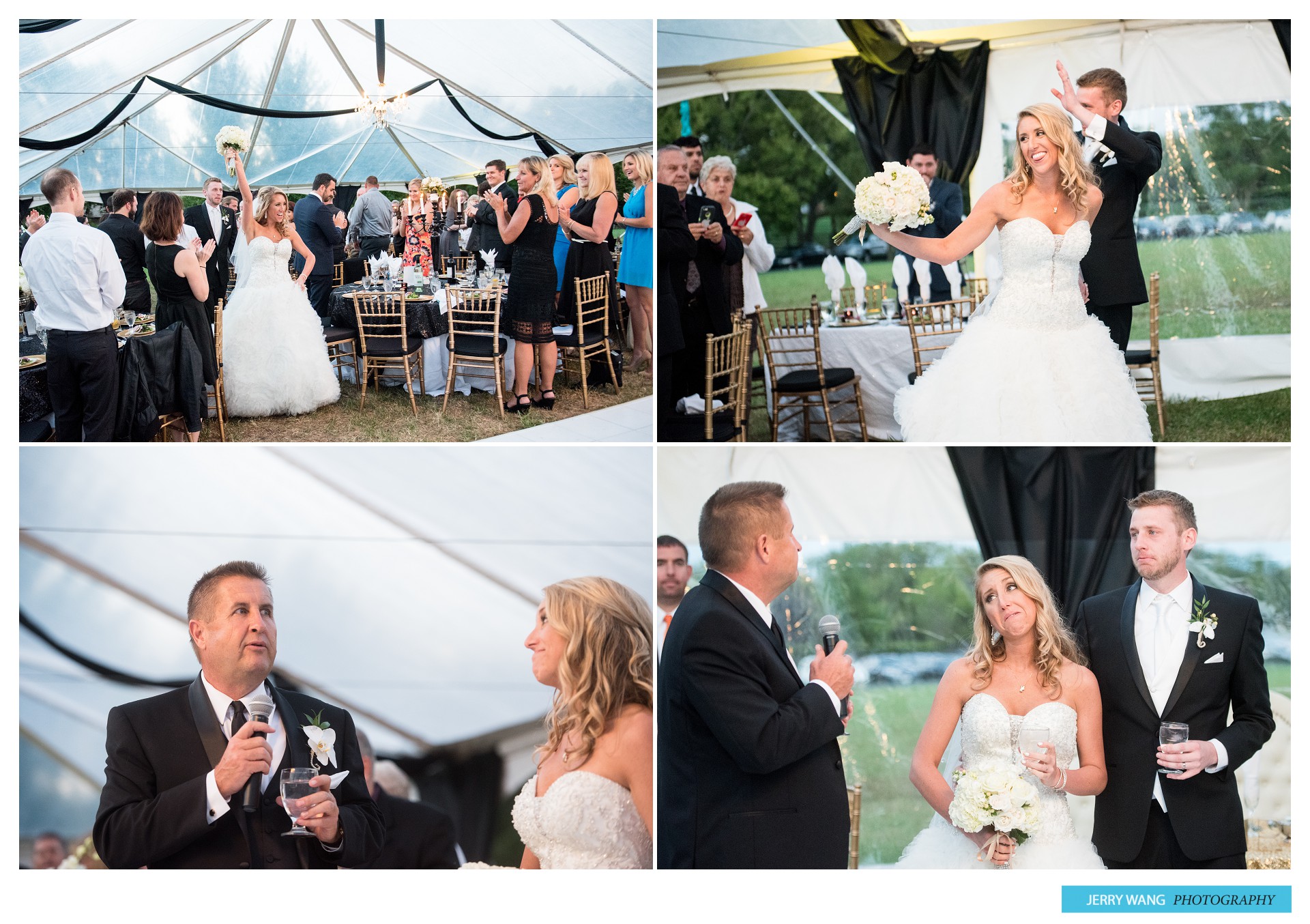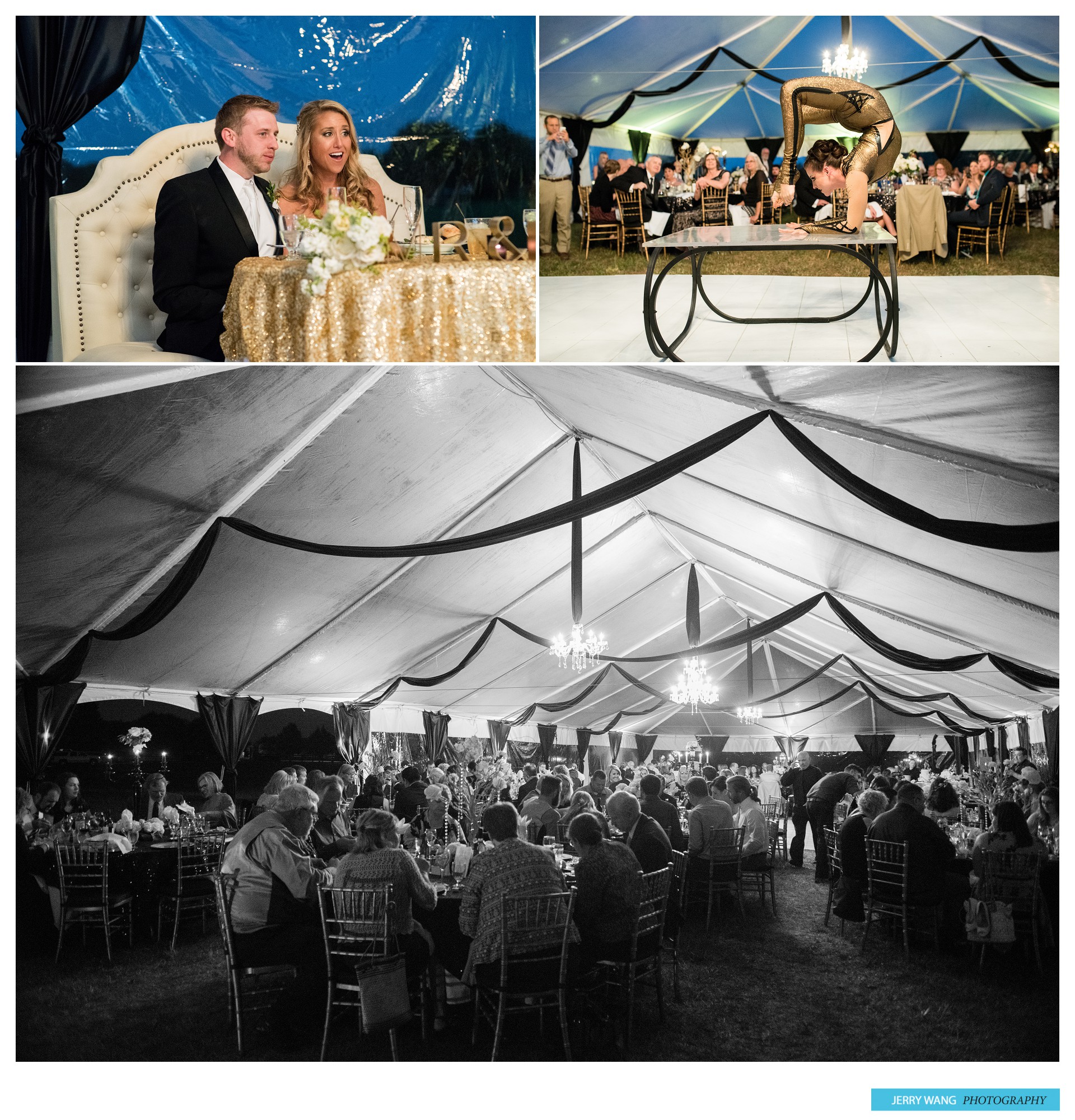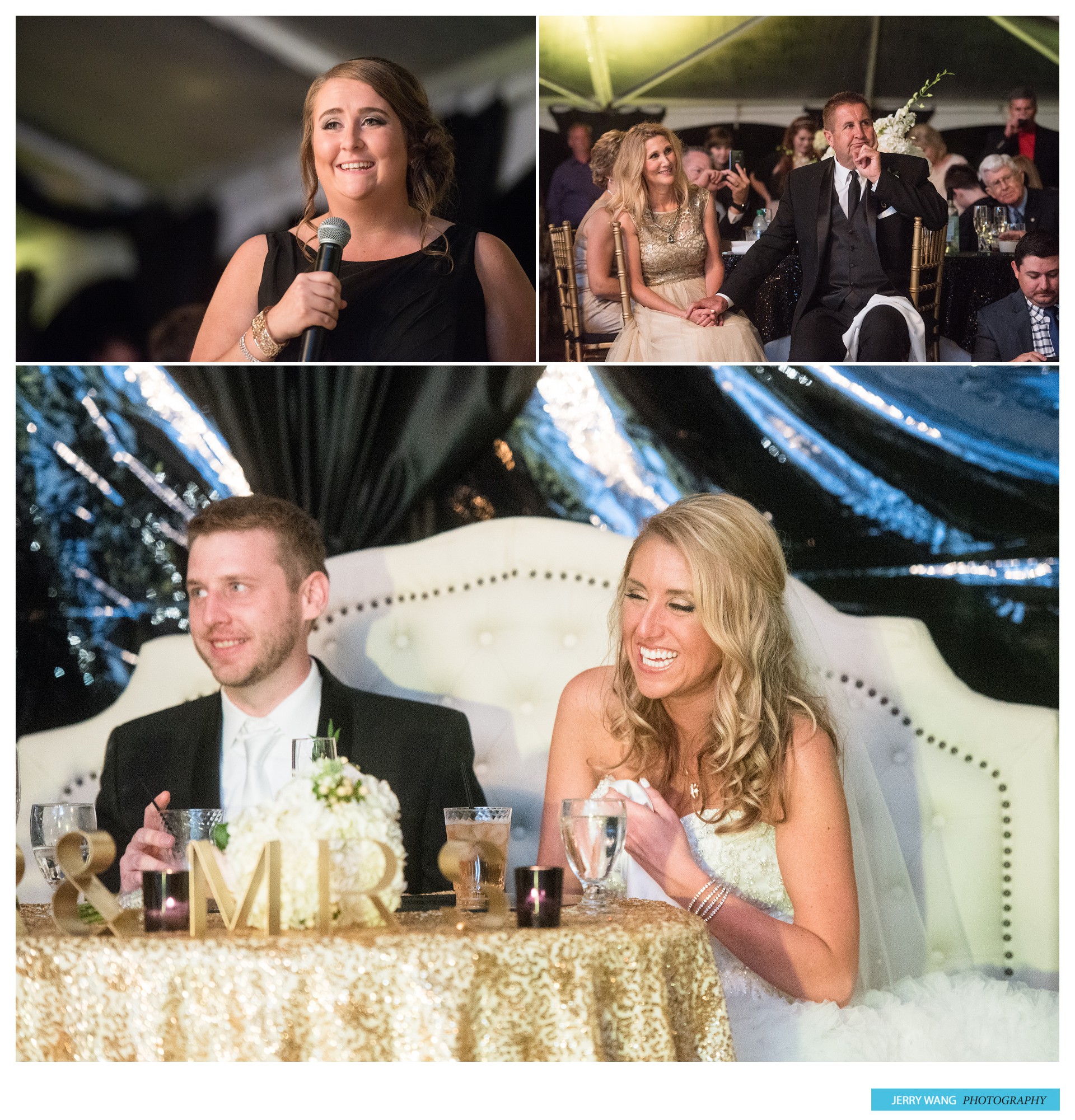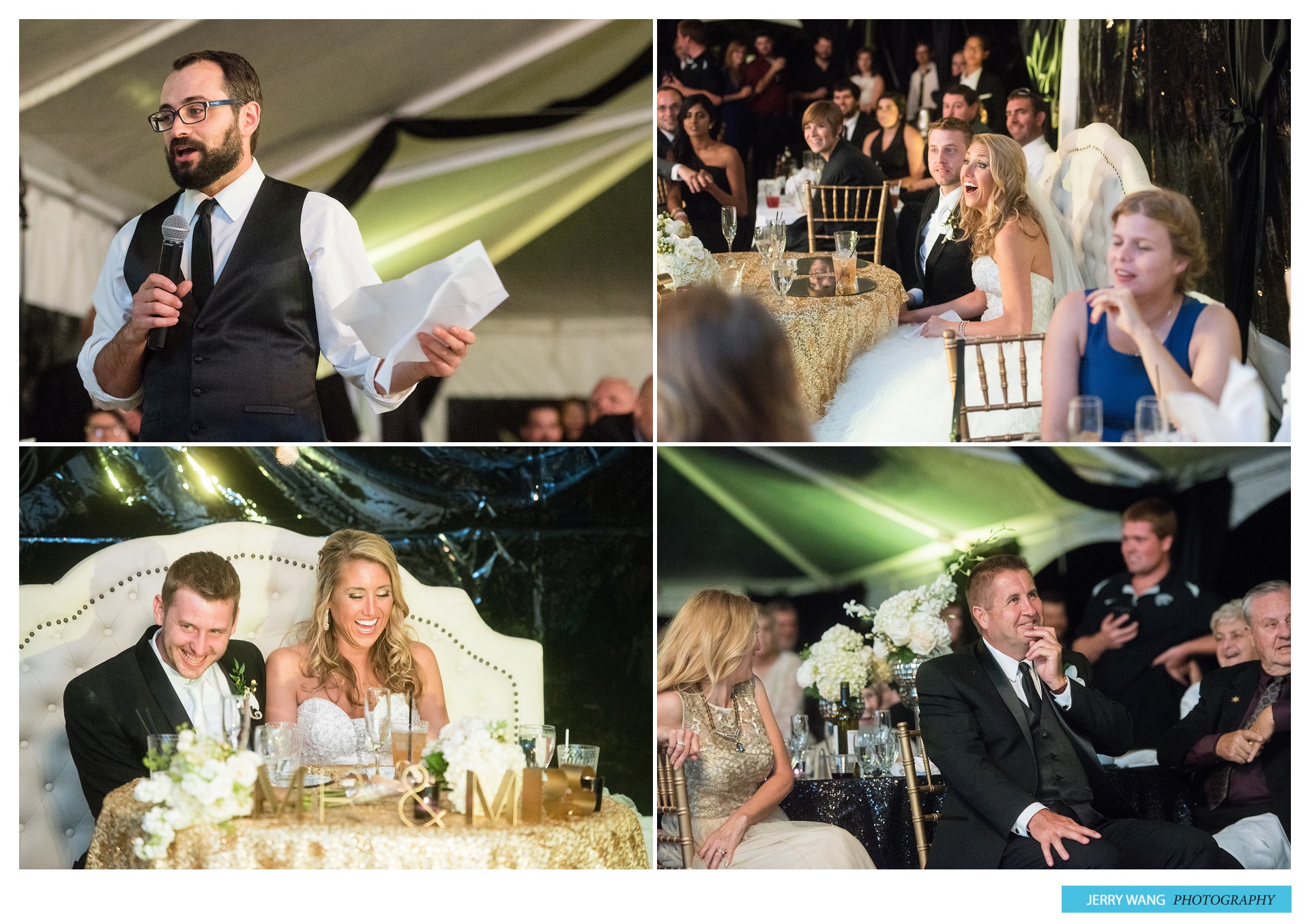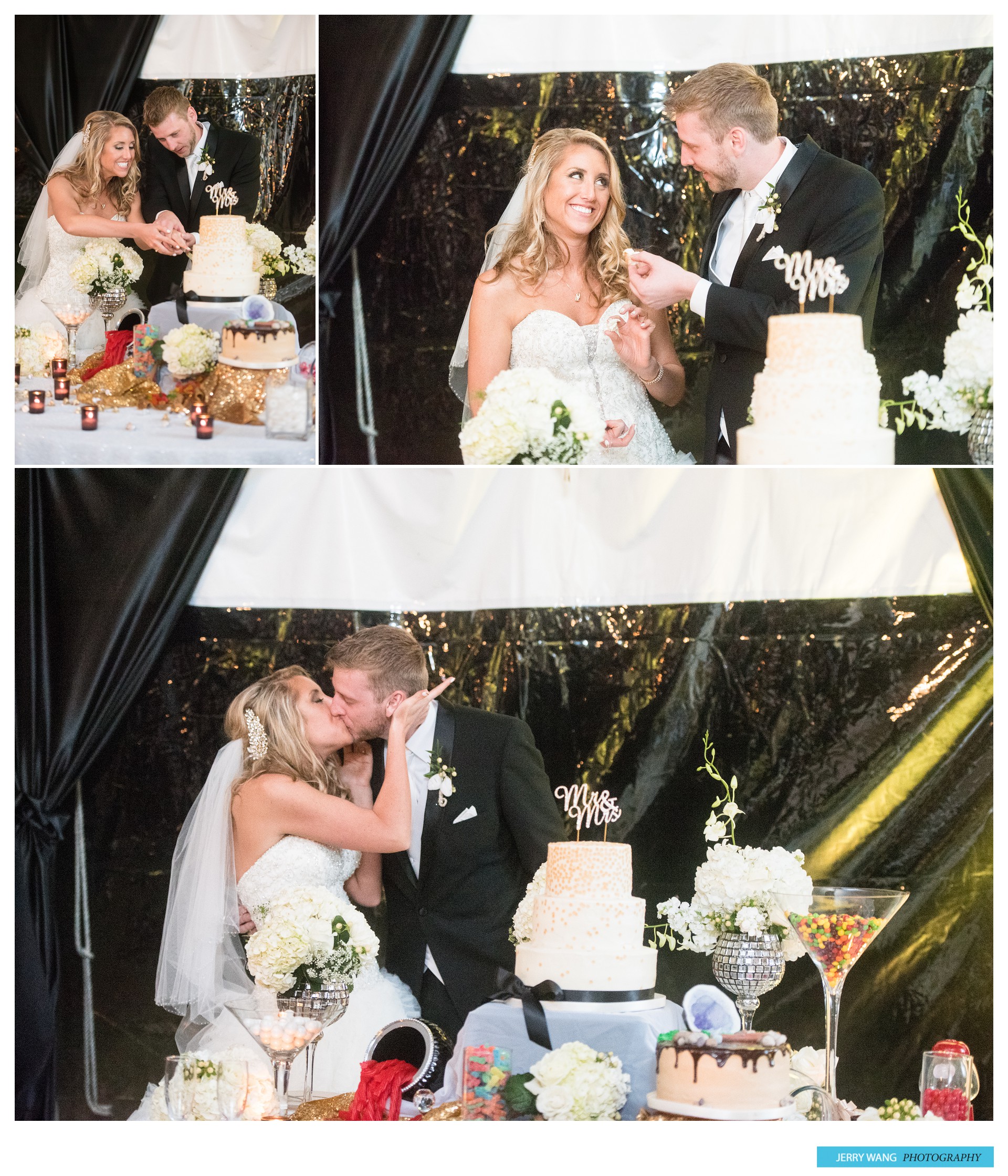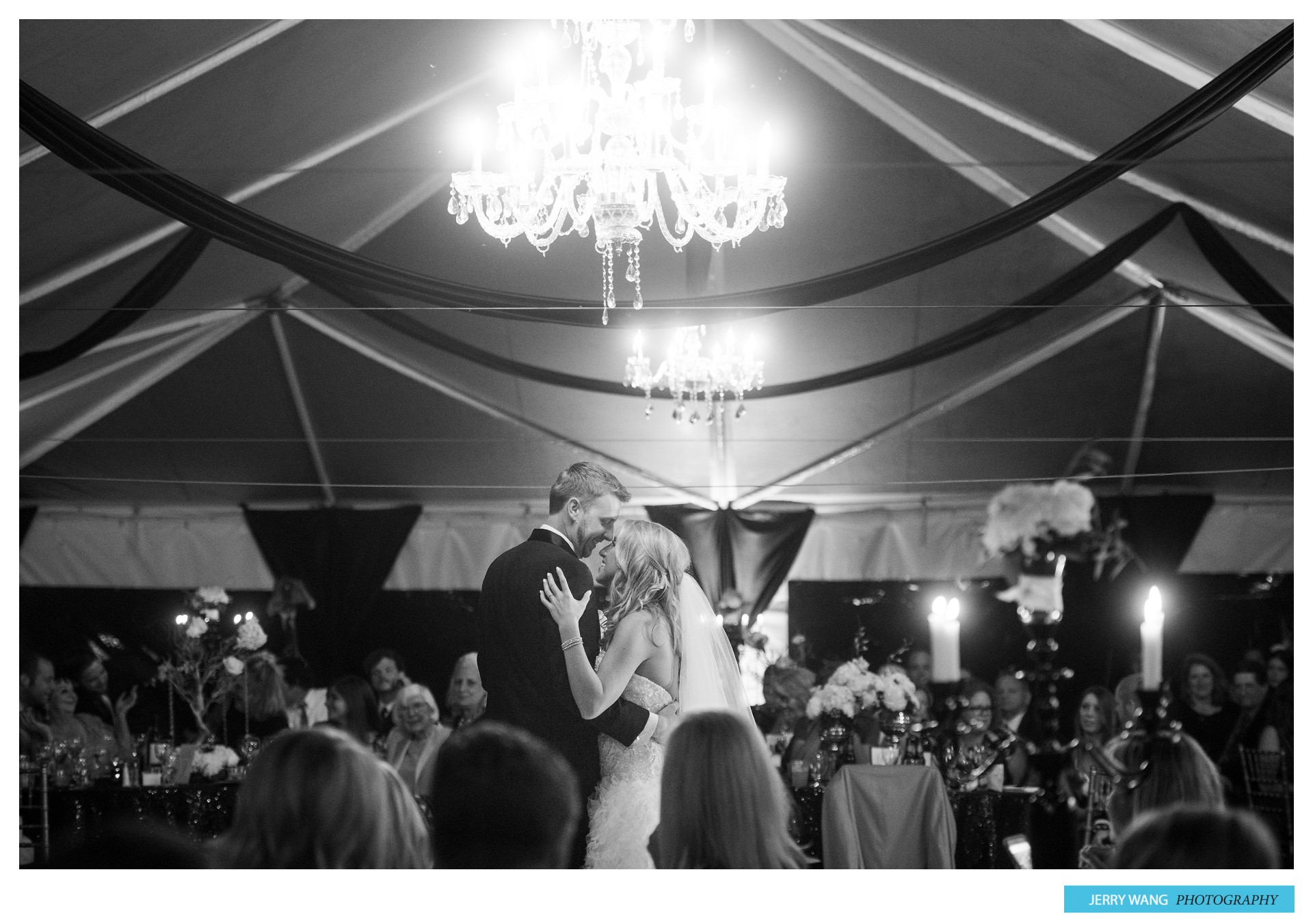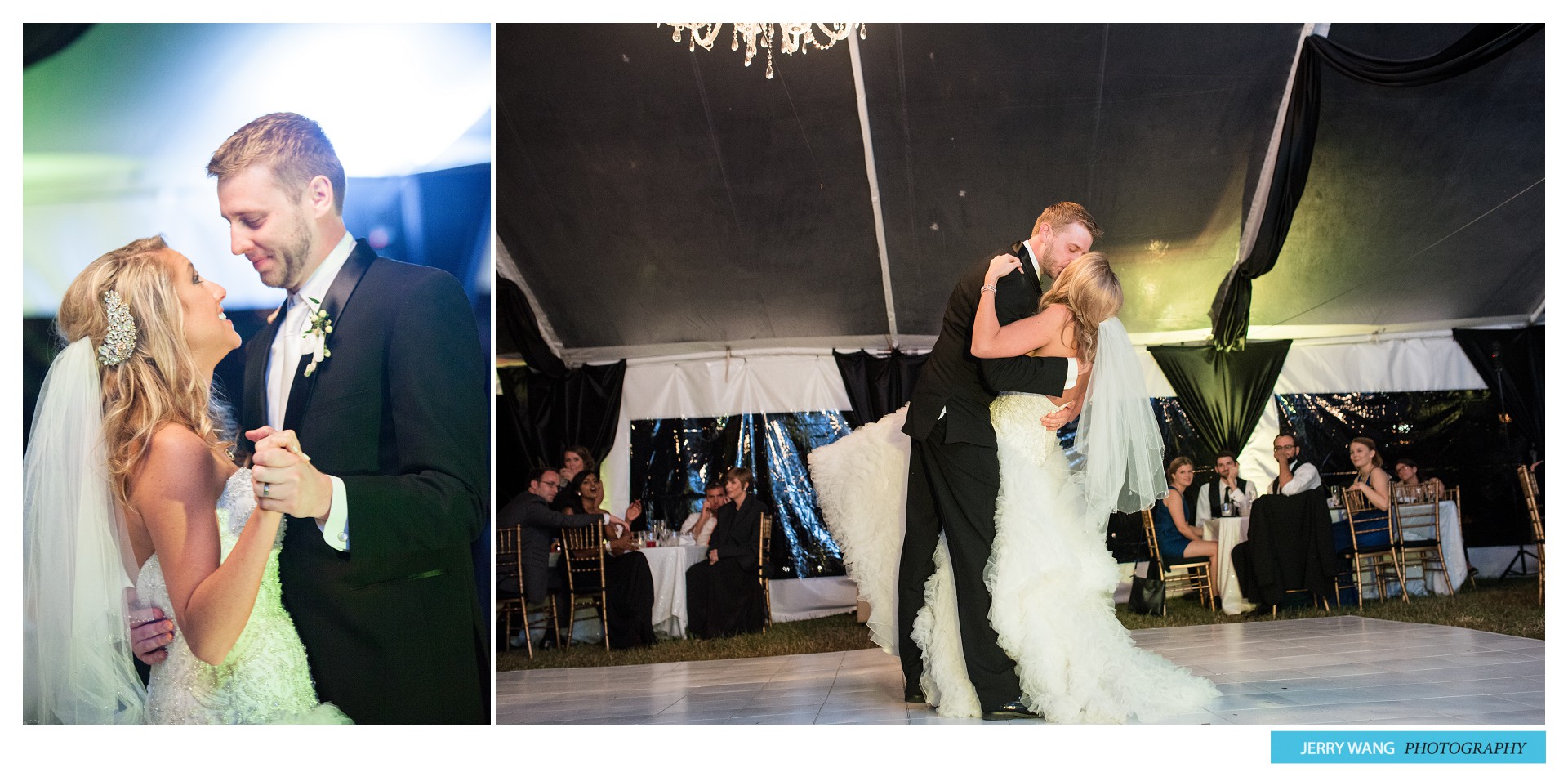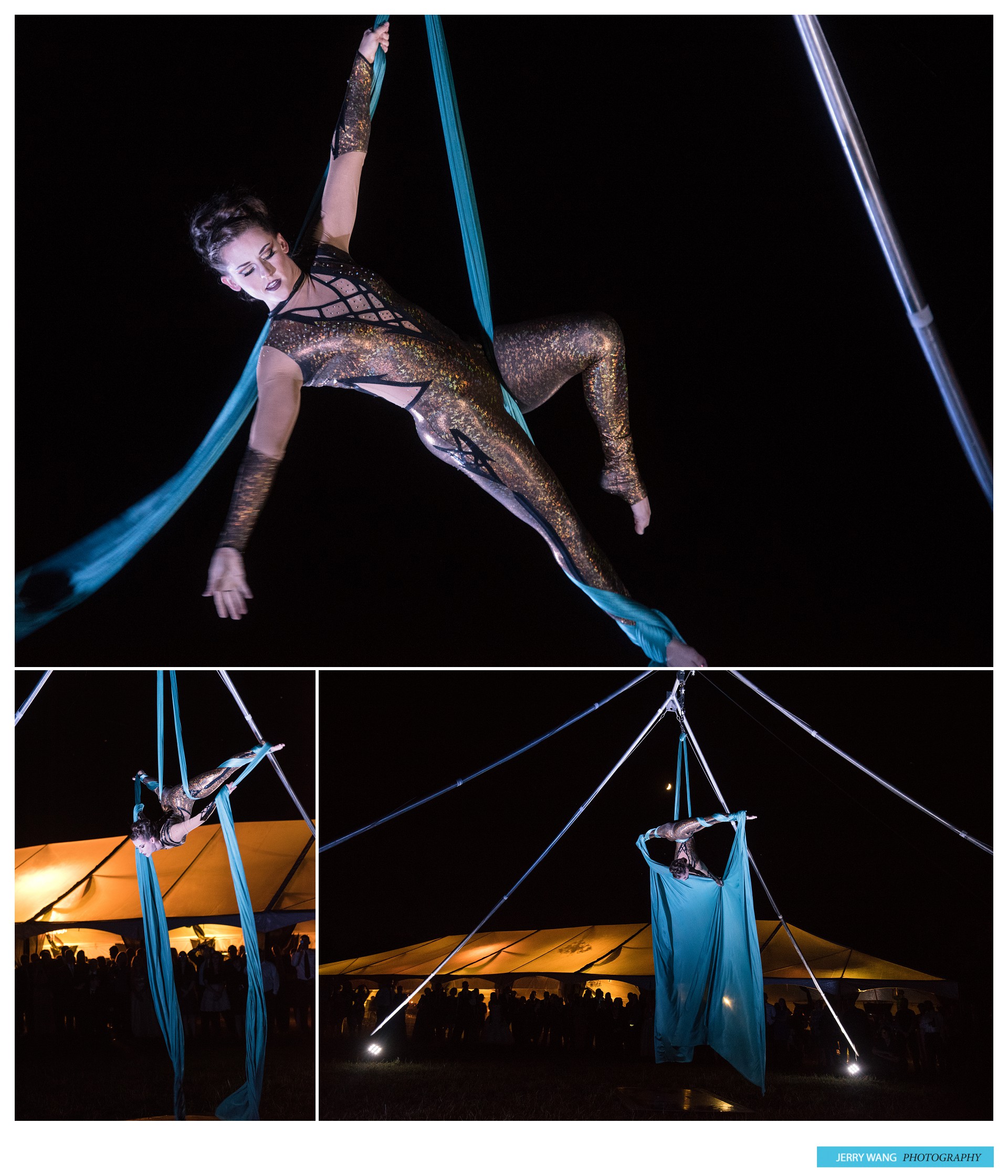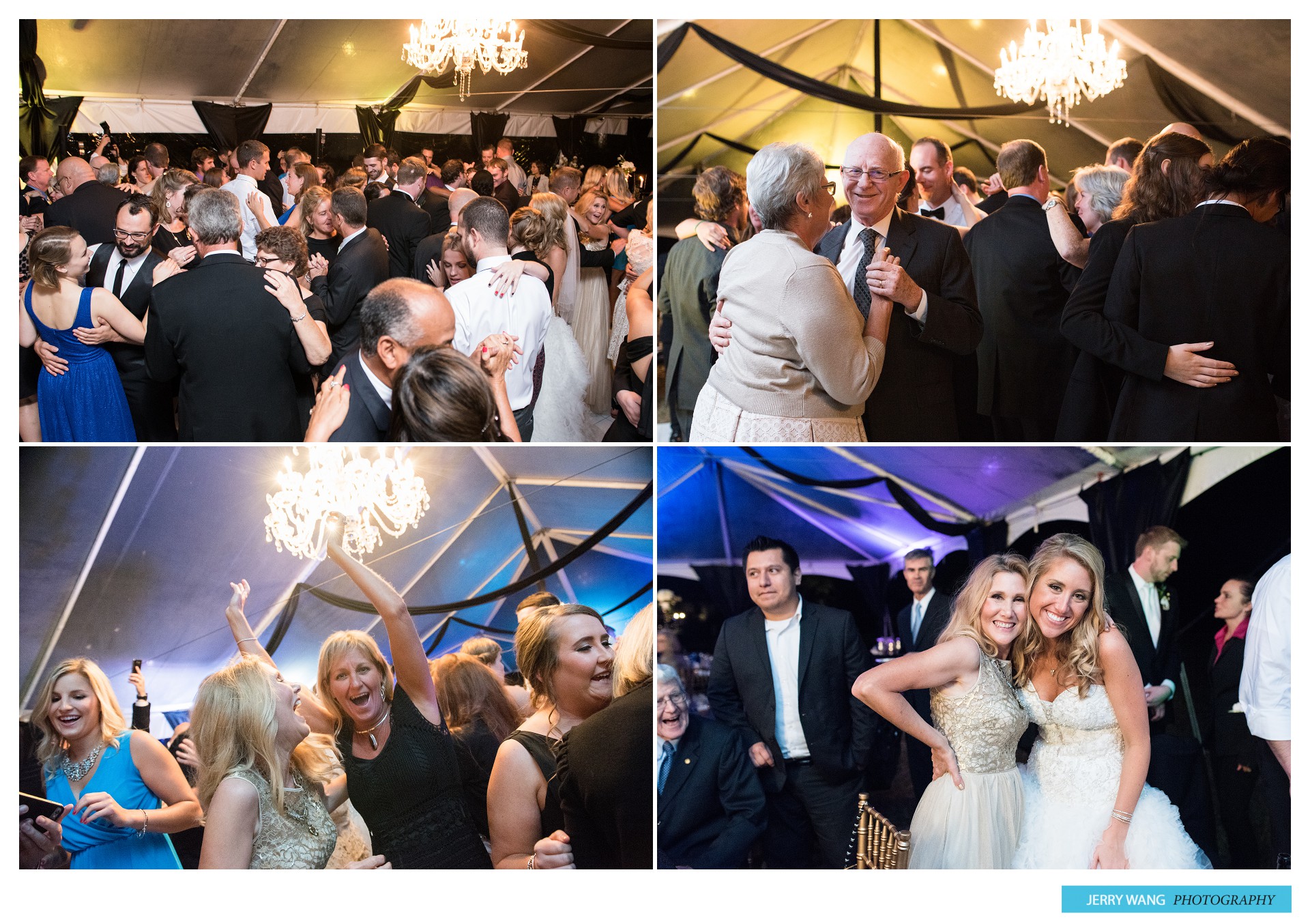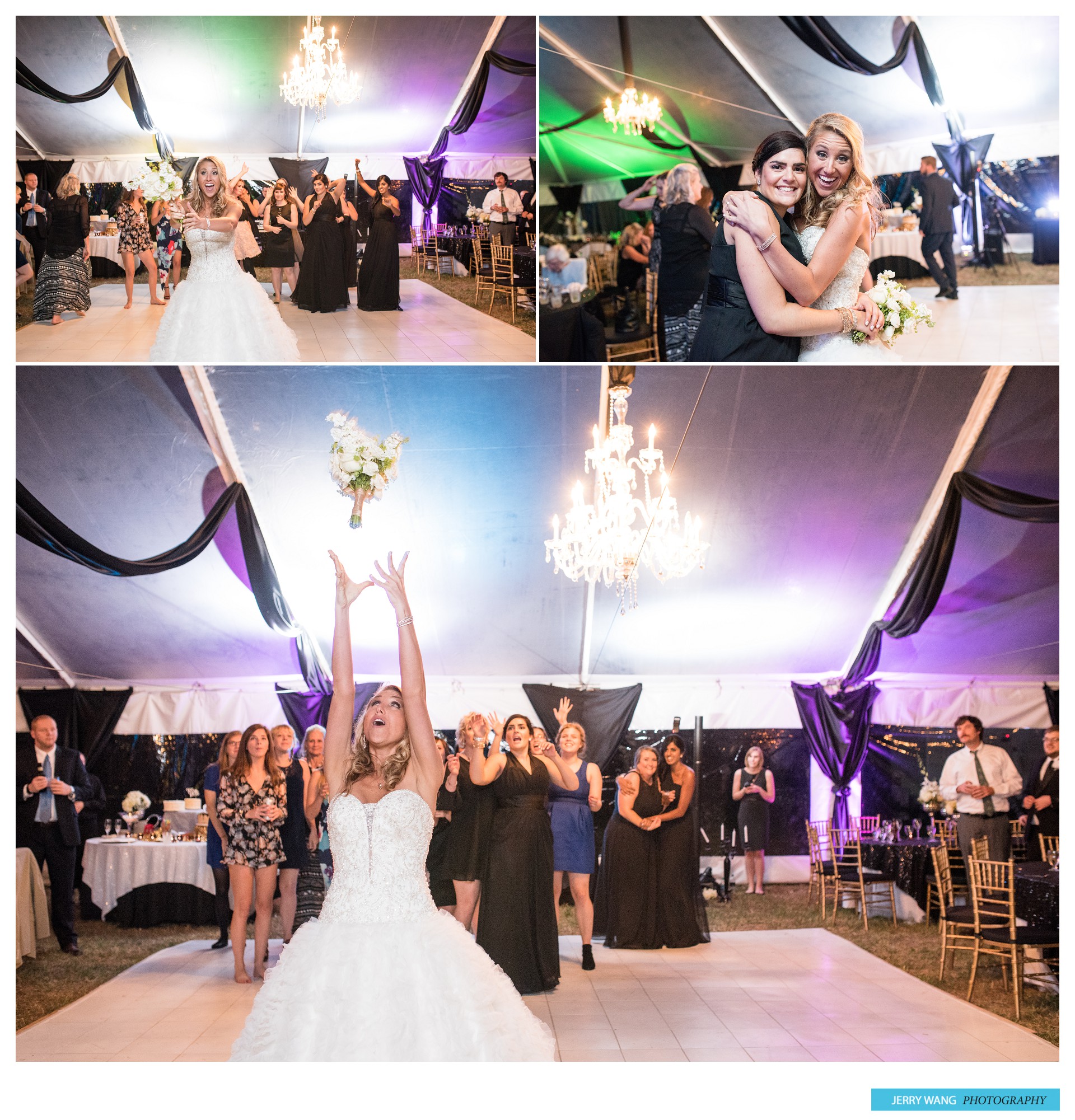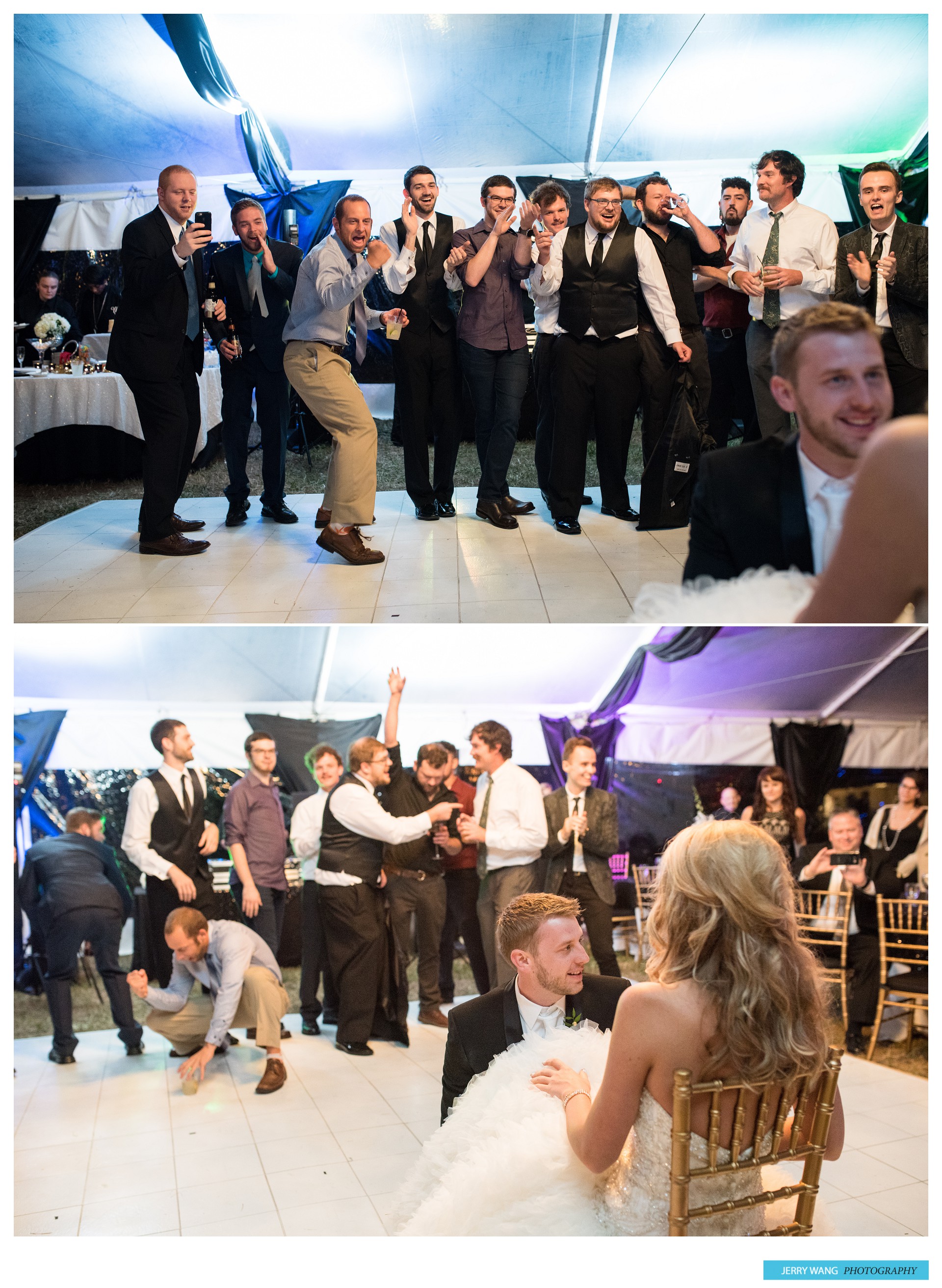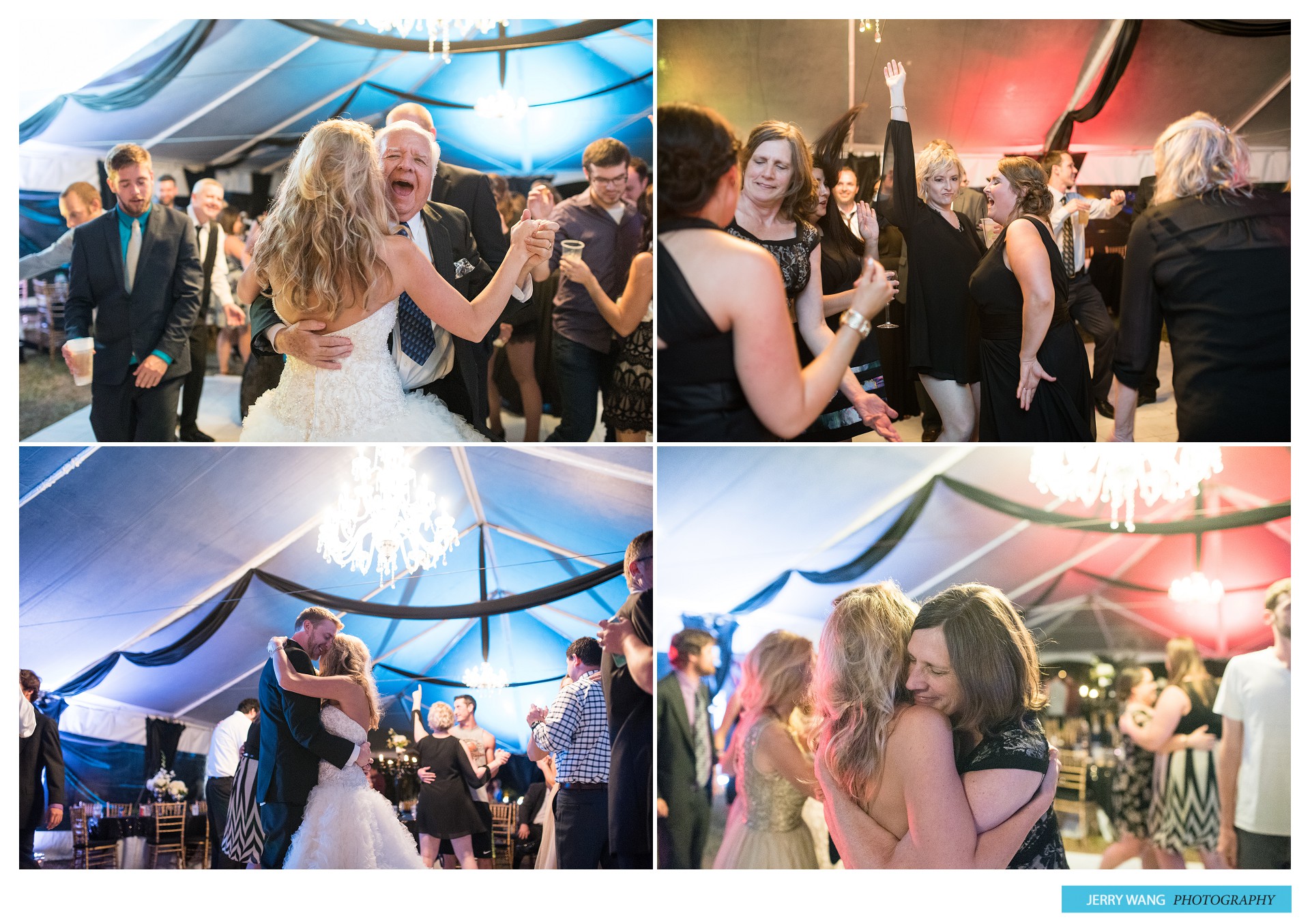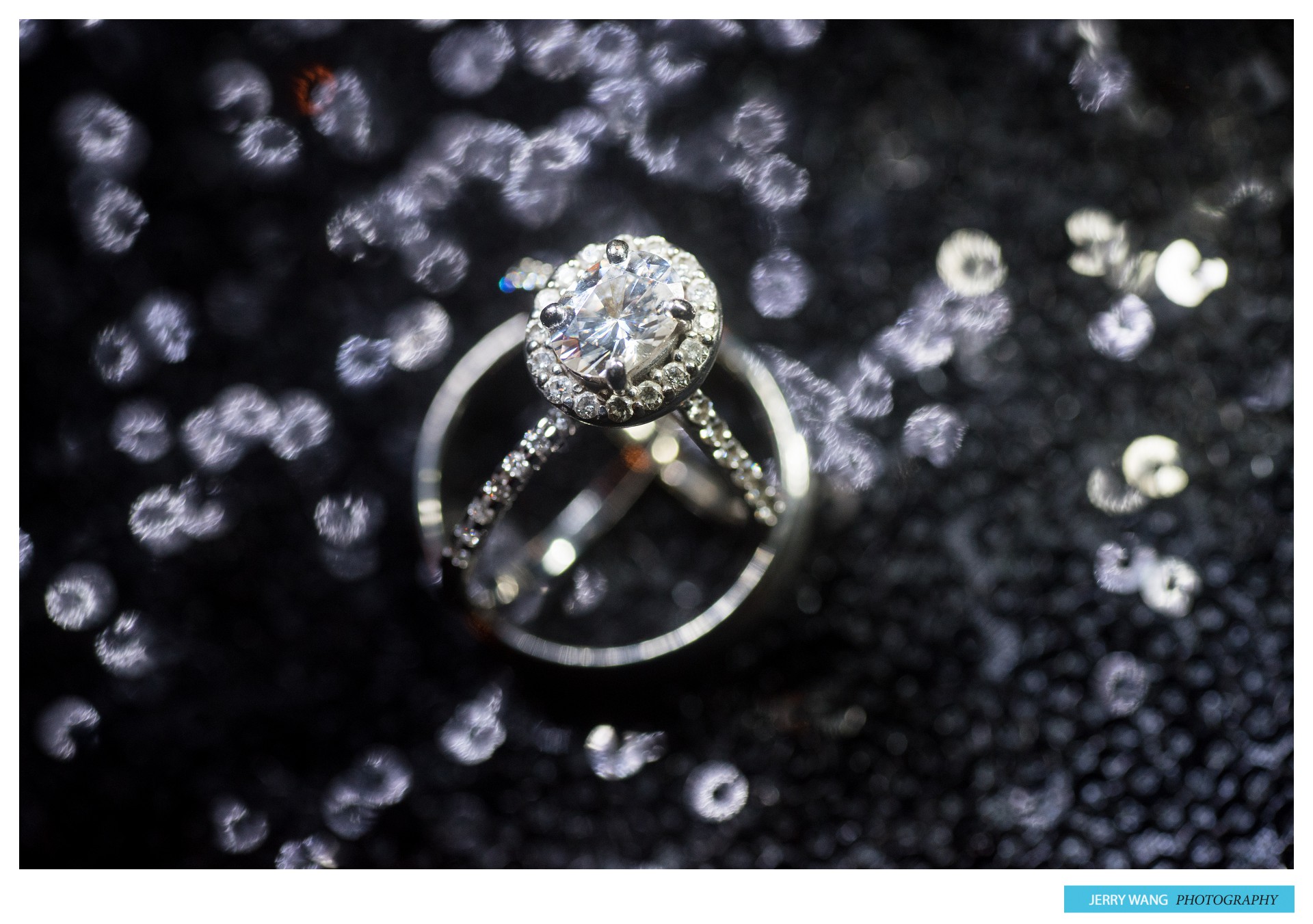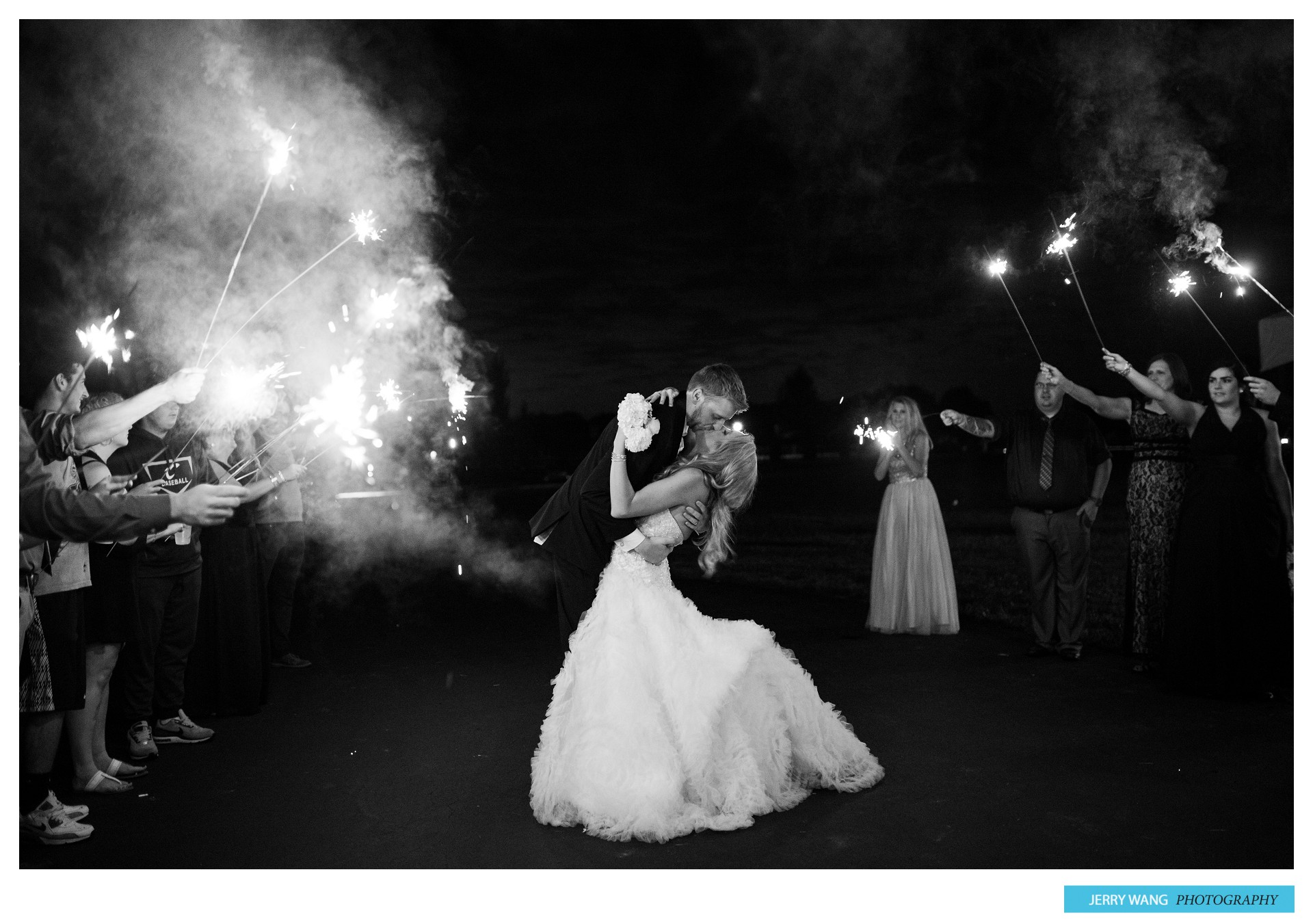 Comments
comments